Post by EWC on Mar 25, 2019 16:08:38 GMT -6



















WARNING:
This live event contains strong coarse language (L), and intense violence (V) which may be unsuitable for younger viewers. None of the matches you are about to watch have been predetermined. Only some of the thematic story-lines have been discussed beforehand. Accordingly, EWC and it's producers must insist that no one attempt to recreate or re-enact any match or activity performed in this live event.
The Extreme Wrestling Corporation presents
STRANGLEMANIA
XIV
Brought to you by Under Armour, Sony and Dr. Pepper
Commentators: Joe Aiello, Cid Sydney & Sandra Amsler
Announcer: Nina Dobrev
Senior Referee: Toyo Yasahiro
Referees: John Dean & Niklaus Forbes

"TOP OF THE WORLD" by Papa Roach begins to blast throughout Tokyo Dome in Bunkyo, Tokyo, Japan


Video footage detailing historic events over the EWC's Twenty One year history.
From March 1997 all the way down to the most recent episodes of Monday Night Brawl, Friday Night Rampage, Future Stars of Wrestling and EWC Prime!
Images of previous EWC Champions are shown, starting with the very first Champion Black Ninja, then moving onto Big Danny Mac and Steve "The Predator" Bennett. Sped up footage then shows a special montage of Memphis Reigns, Shadow Man, Hirsh Valentine, Jesse Nunez, Hurricane Jeff, Moses Lake, James Chambers, BDC, Jay Cee, Stray, Gladiator, The Rev, Drake, Xplode, Luke Wolfe, Natalie Young and then Candy all with the EWC Championship.
This is followed by highlights of showcasing current EWC Champions:


DOMINIC SANDERS
IGGY SWANGO
ACE KING
CURTIS MARS
MELODY MALONE
CARLOS RUIZ
KILLJOY ITO
NSFW
The opening pyros hit and here we go.
The energy in Tokyo is breathtaking as the crowd is absolutely electrifying in their uproar of cheers.
Spotlights circle around the dome as the thousands of fans in attendance are shown in a wide angle shot. The camera then pans back out showing a full-scale view of the jam-packed stadium and zooms in on some crazy fans. The crowd is rowdy, chanting the company's namesake at such a loud volume that it's a wonder that the music can be heard at all.
EWC
EWC


EWC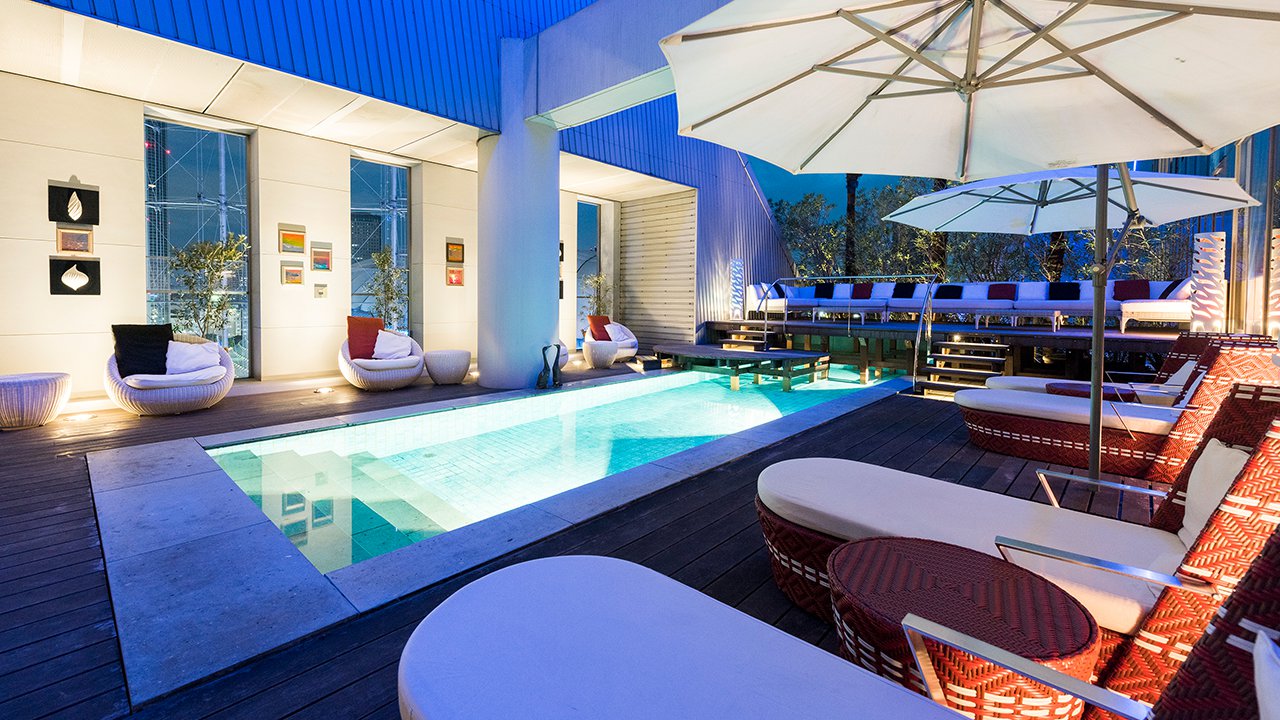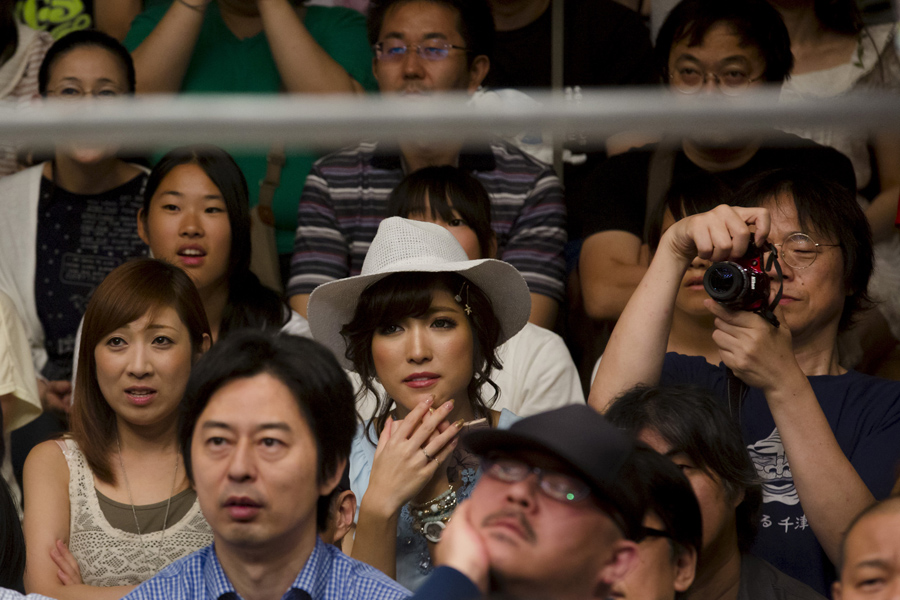 Fireworks emit outside the building and then all around the ring while a fog machine covers the arena in a crimson red haze! Fans stand up, pumping their fists and raising signs as the camera feed pans to each one of them. One last round of fireworks blast out now, and we turn our attention to Joe Aiello, Cid Sydney & Sandra Amsler.
Aiello:
Hello and welcome to EWC's biggest pay-per-view of the year, STRANGLEMANIA! My name is Joe Aiello and we are coming to you live from the Tokyo Dome in Bunkyo, Tokyo, Japan. With me for the first time tonight is Cid Sydney from FSW: Uprising and Sandra Amsler from EWC Prime. It is an honor to be sitting with the two of you tonight and of course to be here for the 14th StrangleMania
Sydney:
So much going on tonight Joe, I don't even know where to begin. Brand VS Brand match, Stable VS Stable match. Championships on the line, I'm beyond excited to get this thing going! Its a huge privilege to be here and representing FSW
Amsler:
I second that Cid .. I cannot believe I'm here right now .. representing EWC Prime and Indy Wrestling in general .. this is an incredible moment for me personally .. these fans .. they are all in for a major treat tonight .. every single championship will be on the line tonight. Curtis Mars even has two brutal matches. And boys, we sit front row to all this action .. how fucking fantastic is that?
Aiello:
Its mind-blowing really .. When you think about who makes up this show here tonight .. Seventy-Two wrestlers .. Twelve Matches .. all 8 Championships .. blood .. sweat .. respect. Its all up for grabs tonight. This is the moment people wait their whole lives, whole careers to be part of .. and the EWC has given people a massive opportunity .. some making their EWC debut at StrangleMania .. can you imagine that? Can you imagine being asked 10 years from now .. 'Where did you get your start' and the answer is 'StrangleMania' .. I mean .. wow
Sydney:
When you look at the EWC .. up and down .. from Brawl to Prime .. the talent and equal opportunity is second to none. I mean that truly. No one can sit back in that locker room and say 'I haven't been given a chance' because 80% or more of the entire EWC roster is out here tonight .. what other promotion can honestly say that? StrangleMania XIV might as well be given the sub title of 'Opportunity Knocks' because that's what has happened here .. President Mac shocked everyone when that card dropped and we all saw 72 names on that card .. I mean .. holy shit
Amsler:
We have some truly unique matches too .. when you look at that insane stipulations surrounding that Battle Royal. Just when you thought you were sick of Battle Royals .. Mac goes and changes the game on us. That could be a blood bath of a match just to start off the show. Then you have three straight Tag Team matches. We've been hearing non stop that 2019 was going to be the year the Tag Division broke out .. and here we are .. with some mega huge Tag Team matches .. including the sub main event .. the Tag Team Championship match
Aiello:
Indeed! All that and so incredibly much more tonight, on EWC
StrangleMania XIV
! We have so much to get to, so much to cover, so many matches on the docket .. We will be back with our first match of the Free-View / Preview night right after this message from EWCTV.
The fans continue to chant and cheer as we fade out
---
---
---
---
WHAT IS EWCTV?


All live EWC Pay-Per-View events (including StrangleMania, Night Of Champions, Rumble in the Bronx & WrestleFest)
All day scheduled & live programming
Plus, hours and hours of on-demand content & never before seen behind-the-scenes footage!
Groundbreaking original series - See new episodes of BRAWL, RAMPAGE, FSW, PRIME and more
Live in-ring action, reality shows and documentaries
HOW TO ORDER
Get the award-winning EWC Network through your TV provider. Call your local TV Provider today to subscribe.
Only $7.95/month

WATCH ONLINE
If you are subscribed to EWC Network through your TV Provider you can now enjoy EWC Network on your:
PC, Laptop, PS3, PS4, or tablet.



EWCTV for only $7.95 USD per month
Along with being an EWCTV Subscriber, you get:
EVERY Pay-Per-View event included at no extra charge
15% off any and all EWC Merchandise from the EWC Store
20% off all tickets to LIVE EWC Shows
A free EWC Yearly Wall Calendar signed by the entire active EWC Roster
As an added bonus for all those currently subscribed including any new subscriptions
prior to midnight MARCH 31ST

Receive
a
FREE
copy of
StrangleMania: XIV
DVD and Blu-Ray combo when it's released later this year
+ free T-Shirt and Replica EWC Championship belt.
So act now if you aren't already subscribed to EWCTV
---
---
A camcorder flickers to life and all that can be seen is the floor somewhere backstage of the Tokyo Dome. The sound of feet can be heard as three sets of black leather wrestling boots appear before the scene begins to shake as the camcorder is lifted up from the ground. Once it settles, the faces of Becca "Bruiser" Rogers, "Psycho" Saoirse Maguire and "Zombie" Wendy Stevens are visible as they are all glaring into the camera.
Becca "Bruiser" Rogers:
So it looks as if Psycho was right all alon', the fellas of Criterion have actually grown some fuckin' balls and defied Daddy and have shown up to fight us after all. To say that we're happy about this, would be a fuckin' lie… don't get us wron'... we're more than happy to show everyone here at Stranglemania exactly who we are and what we're all about. But unfortunately… we ain't facin' anyone original. We're facin' a bunch o' the same scumbags who have nothin' else better to say than what we've heard over and over… time and time again… that we're nothin' but a rip-off o' Sons of Anarchy.
The three Maidens roll their eyes.
Becca "Bruiser" Rogers:
Well tonight, lads?! We're gonna fuckin' show you that your Daddy was actually doin' ya a favor when he pulled ya from this match! If the three o' ya think that ya gonna get back on track by usin' us? Ya got another thin' fuckin' comin'! Ain't that right, Psycho?!
"Psycho" Saoirse Maguire:
I fuckin' told ye they bae comin'!
Becca "Bruiser" Rogers:
Aye, ya did, babe. And here's the thin', lads… Psycho here has been in a real bad fuckin' mood… Hell, we all have! So as far as tonight goes? Well… what are we gonna do, Zombie?
"Zombie" Wendy Stevens:
We're going to take Criterion to the woodshed out back, and do to them what they do to old dogs.
"Psycho" Saoirse Maguire:
First we crack th' shaels, ten we crack th' nuts inside!
"Zombie" Wendy Stevens:
See, boys, you're singing that same song we've heard over and over again, and it got old long before you started humming it. It's cool, though. You showed your hand too soon. Tonight, you'll fold.
Becca "Bruiser" Rogers:
Hell...
"Zombie" Wendy Stevens:
Is..
Becca "Bruiser" Rogers:
Empty
"Psycho" Saoirse Maguire:
An' th' Maidens bae haer!
And with that, Bruiser slams her hand into the camera lens before we cut elsewhere.
Elsewhere ..
Standing before the camera in the backstage area looking as confident as ever is none other than Nevaeh.
Nevaeh:
Yes, I realize this is a Battle Royal.
Nev adjusts the sledgehammer that's resting against her shoulder as she continues.
Nevaeh:
But that's never stopped me before.
Nev smirks.
Nevaeh:
One way or another, I plan to do some serious damage with Heaven's Helper before the night's through.
Nev nods.

Nevaeh:
Doesn't that sound like fun? Hope these participants are ready for what's about to come their way. Because it's not pretty. By the time I'm through, they'll be begging me to end their misery and send them crashing through a table. Which I'll be more than happy to do!
Nev walks off laughing as we fade.
EWC RULES
BATTLE ROYAL
FEATURING

Joseph "Orion" Hunter
Ophelia "Widow" Blaque-Donnely
Annabelle
Adam Gatner
Mercenary
Greg Samuel
Chris Maverick
Nevaeh
---
---
Aiello:
Well here we are friends .. StrangleMania. Its our first and biggest pay-per-view event of the year, and what a start to 2019 its been thus far for the EWC. Lots of new faces looking to make a name for themselves tonight, looking over the Elite Fifteen and you can see it's a great mix of some vets, second year pros and rookies. Its equal opportunity here in the EWC and everyone is making the most of every opportunity. Speaking of opportunity, I am incredibly excited and honored to be back on the PPV stage in the EWC, its certainly been many many years .. and I am ecstatic to be here. Joining me tonight is Cid Sydney from FSW Uprising and Sandra Amsler from Prime
Sydney:
You are a legend Joe and its great to be here at StrangleMania. Its good seeing Mac come to his senses and allowing FSW and Prime to have some shine on these events. 8 people in this first match and not one of them from Brawl .. that's gotta sting a little Joe ..
Amsler:
Holy Fuck knuckles its StrangleMania people. I for one am excited to be here and this first match of the night should provide people with something they've never seen before. The EWC prides itself on these types of creative matches
Aiello:
Very true Sandra .. this isn't a typical Battle Royal match .. yes everyone starts in the ring at the same time and yes you need to toss the opponent over the top rope .. but that's about where the similarities end
Sydney:
Anything goes in this match ultimately, but you need to be very opportunistic and smart with who you try and eliminate .. if you don't use enough force and see that toss through .. it could mean your own ass
Dobrev:
Our first match of the evening .. is a EWC RULES .. BATTLE ROYAL .. as you can see, there are tables setup all around the outside of the ring. To successfully eliminate someone from the match, you must throw them over the top rope, and have them break through a table. If the table does not break, then that person gets to return to the ring, while the wrestler who tried to eliminate them .. will be eliminated themselves. The winner of the match is the last person standing.
Aiello:
And here come tonight's combatants .. what a moment for them .. each of them hoping for their own 'StrangleMania' moment .. there has been so many over the years .. and these Wrestlers are all looking to be remembered here tonight
Dobrev:
Now making their way to the ring .. Adam 'The American Alpha Wolf' Gatner, Annabelle, Joseph 'Orion' Hunter, Ophelia 'Widow' Blaque-Donnely, The Mercenary, 'The Main Attraction' Greg Samuel, 'Deranged' Chris Maverick, and Nevaeh
DING DING DING
With all 8 competitors in the ring and the bell sounding they all begin to size each other up .. at first it's a battle of Rampage and Uprising stars as Nevaeh is able to sit back and watch this unfold. Samuel, Maverick, Mercenary all battling with Gatner, Annabelle, Hunter and Ophelia. The battle happens in the middle of the ring, shoving, punching, kicking and some elbows all being tossed about
Two of the biggest men in the match come to a head as Maverick and Gatner lock up. Maverick is able to break the hold Gatner had on him, slides out of the ring and grabs his trusty barbedwire bat .. aka 'Lucky' .. but Gatner was ready for him when Maverick slid back in .. Gatner steps on Mavericks hand forcing him to let go of the bat .. Gatner with the bat in hand breaks the bat over Mavericks head .. busting him wide open and blood spraying across the fans in the front rows. With ease, Gatner is able grab Maverick and toss him over the top, easily smashing through the table
Aiello:
Well that was incredibly brutal ..
Sydney:
You might say .. 'luck' ran out for the Canadian
The match raged on with Ophelia and Nevaeh locked up in one corner and Samuel tied up with Hunter. Meanwhile Mercenary and Gatner are going blow for blow in the middle of the ring leaving Annabelle in search for a weapon. Gatner is sent flying into the ropes where he bangs into Ophelia and Nevaeh, Gatner quickly turns to Ophelia and lifts her straight up and over the top ropes. Ophelia lands hard on the table but it DOESN'T BREAK!
Aiello:
Ophelia and her 110lbs frame was not enough to break the table, so she has in turn ended Adam Gatners night and he cannot believe it
Sydney:
He tried to take advantage of a great situation .. I don't blame him .. he probably didn't realize just how light Ophelia was .. good night Wolf man ..
It wasn't all sunshine and rainbows though for Ophelia as she was quickly eliminated shortly after by Greg Samuel he sent her over the top with force and strategically using the same table she was thrown into before.
Annabelle and Neveah are locked up in one corner while Hunter and Samuel worked at trying to eliminate the giant Mercenary who clearly now towers over everyone remaining in the ring. Mercenary manages to fend off the Florida native and sends Hunter through the ropes but not over .. which left Mercenary one on one with Greg Samuel .. but the Texan couldn't get the edge as Mercenary managed to land The Gravestone Drop before sending Samuel over the top and through a table
The final four all in the ring together now but it quickly turns into a 3 on 1 as Nevaeh, Annabelle and Hunter all work together trying to eliminate the giant Mercenary .. at this point Nevaeh gets a bright idea, slides out of the ring and grabs her sledgehammer .. or .. Heaven's Helper as she likes to call it .. she takes a big swing into the nearest table and then brings it into the ring with her .. motioning to Annabelle and Hunter, they hold Mercenary tight against the ropes as Nevaeh uses the sledgehammer first to the gut of Mercenary and then as he hunched over in pain, Nevaeh with all her strength hits Mercenary flat in the jaw busting him open
The big man did his best to fight back but to no avail as Annabelle, Neveah and Hunter managed to get the 6'6 365lbs beast over the top and easily smashing the table under him
Aiello:
Impressive showing by Mercenary tonight but he was not match against 3 other Wrestlers and a sledgehammer
As Neveah and Hunter celebrated the elimination, no one noticed Annabelle on the top ropes, where she landed a shooting star press onto Hunter, then topped it off with Blood Mist .. not looking to argue. Neveah then joined Annabelle in sending Hunter over the top and crashing through a table
This left Nevaeh and Annabelle as the final two .. they circled each other for what felt like a few minutes before Annabelle charged at Nevaeh .. the two traded blows and maneuvers .. Neveah landed a few devastating moves including a running one-handed bulldog, then locked her into a figure four followed by a Lou Thesz Press .. Annabelle .. almost out of it .. caught Nevaeh off guard with more Blood Mist
This enabled Annabelle to go on the attack with a Flying Leg Lariat and then a Bicycle Superkick .. Annabelle almost had Nevaeh over the top but Nevaeh willed herself back into the ring and hit her with a spinning back fist .. followed by locking her into Exile .. Nevaeh held onto the move as long as she could .. Annabelle now tapping frantically .. Nevaeh then releases and grabs hold of her sledgehammer .. unable to lift it as high as she wanted but still delivered a devastating blow to the back of Annabelle's head knocking her out
The match was over at that point as Neveah was able to get Annabelle up, and cleverly grabbing rope from under the ring .. tied the sledgehammer to Annabelle .. and with all her might sent them both up and over the top .. where Annabelle broke through a table ..
DING DING DING
Dobrev:
And your winner .. NEVEAH!!!!!!!
Aiello:
What an incredible match and what great thinking by Neveah who felt she needed the extra weight of the sledgehammer to make sure Annabelle broke through the table
Sydney:
This is certainly a first .. makes me wonder how many dead bodies are at the bottom of the ocean curtesy of Neveah
Amsler:
Annabelle seemed like she was in control of the match, she certainly gave it her all but Neveah used everything at her disposal and overcame some incredible obstacles to pull off the huge victory here tonight
Aiello:
What an opening match this was friends and we have so much more yet to come ..
TAG TEAM
FATAL 4-WAY
LADDER MATCH

The Game Changers
Vs ReBelle
Vs Samson Angels
(Orion Samson and Alexander Samson)
Vs The Shieldmaidens
(Alex "Bullet" Carbajal & Jackie "Bandit" Layton)

---
---
Aiello:
Which brings us directly to our very next match .. which is a chance for the tag teams of the EWC to showcase there talents!
Amsler:
Indeed, four of the best tag teams in the EWC will be putting it all on the line in a ladder match!
Dobrev:
The following match-up is a fatal four-way tag team ladder match and the winners will be the first team to climb the ladder and retrieve the briefcase that is hanging above the ring... first making there way to the ring at a combined weight of 451Lbs... Super Mario and the Evil King Gannondorf.... The Game Changeerrrrsssssss!!!!!!
The Evil King by Nathan Lights flash in time to the beat and as the lyrics play both of the Game Changers descend from the rafters into the ring.
Dobrev:
Entering the ring next at a combined weight of 342 Lbs... The Rebel Child George Nickles and the S-Factor Scorpio... ReBelleeeeeeeee.....
The arena lights go down to just a spotlight on the stage, and the fans give a huge cheer as 'Rebel Yell' by Billy Idol hits the speakers. ReBelle come out and head down the ramp to the ring.
Dobrev:
Now entering the ring... Orion and Alexander Samson... Samson Angelllssssssss.....
Orion and Alexander come out and head to the ring as the Japanese fans shower them with streamers.
Dobrev:
Now entering the ring at a combined weight of 255Lbs... Alex "Bullet" Carbajal & Jackie "Bandit" Layton... the Shieldmaideeennnsssss!
'God Is A Bullet' by Concrete Blonde plays and the lights dim as the Shieldmaidens motto "Hell is empty and the Maidens are here!" comes over the tron. The Shieldmadiens come out and head down towards the ring.
Aiello:
All four teams are now in the ring as they all look to grab the briefcase and keep in mind they have no idea what reward awaits them if they manage to capture the briefcase!
Sydney:
Ha! They don't even know what there fighting for, idiots!
Amsler:
This isn't just about the briefcase! This is about proving that you're one of the best tag teams in the world on the show of the year!
DING DING DING
All four teams stare up at the briefcase for a moment before the match starts, as they all fight among themselves they end up outside the ring. The Game Changers both bring a set of ladders into the ring and set them up side by side. Alex Carbajal then gets in the ring and hits Mario with a running knee strike and catches Gannondorf with elbow strikes to the head sending both Game Changers to the floor. Alex climbs one of the ladders. Orion Samson is next in the ring as she climbs the other ladder. Orion and Alex exchange punches at the top of the ladder. Alexander Samson and Jackie Layton join there partners on the ladders. Now both the Shieldmaidens and and Samson Angels are trying to reach for briefcase while fighting each other. Alexander Samson makes a desperate leap towards Alex Carbajal who is on the other ladder and hits her with Tampa Lighting from the top of the ladder! Both competitors land badly on the mat.
Aiello:
Oh my god that was a horrific fall. Both Alex Carbajal might have landed on her neck.
ReBelle are in the ring now, they knock both sets of ladders down leaving Orion and Jackie both hanging onto the briefcase feet dangling in the air. Jackie kicks Orion in the stomach making her loose her grip as she falls. Before hitting the floor both members of ReBelle catch Orion in a mid-air double AGR. Orion is out cold as both Scorpio and Nickles look pleased with themselves when Jackie Layton let's go of the briefcase and launches herself on top of ReBelle knocking all three of them to the floor. The Japanese fans are on there feet applauding the action.
Amsler:
I know the Shieldmaidens and Rebelle have some beef at the moment but this is madness. Someone is going to get hurt in this match. The EMTs are out here already!
As the EMTs check on Alex Carbajal who is outside of the ring holding her neck in pain, the Game Changers have again set up a ladder in the ring as Jackie Layton is back on her feet as she runs towards them. The Game Changers catch Jackie and hit her with a double back body drop onto the ladder that's just been set up. Jackie crashes into the ladder breaking it as she lands awkwardly. ReBelle are up now and they square off against the game changers. Mario headbutts Scorpio sending him into the corner. Nickles catches Gannondorf with a roundhouse kick then as he turns Mario big boots Nickles in the face. Scorpio comes from nowhere hitting Mario with a super kick sending him falling out of the ring.
With Gannondorf laid out in the ring ReBelle seize there chance and hit the fabulous revolution on him! The EMTs on the outside have put Alex Carbajal onto the stretcher as her night looks to be over. Alexander Samson comes from nowhere in the ring and throws a ladder at both Scorpio and Nickles, hitting both men directly in the chest as they crumple to the floor. Orion brings another ladder into the ring and both members of Samson Angels start to climb and just as they reach for the briefcase Mario is on the top turnbuckle as he jumps and dropkicks the ladder which sends both Alexander and Orion falling out of the ring and crashing onto the floor outside! Mario picks the ladder up and starts to climb with everyone else in the match down and out.
Aiello:
It looks as if the Game Changers might win this!
Just as Mario has one hand on the briefcase a loud cheer rings around the arena as Alex Carbajal has came off the stretcher and fought passed the EMTs to get back into the ring. Alex pushes the ladder down as Mario lands on his feet. Alex grabs Mario and hits him with the Dios Es Una Bala. Alex then slowly sets the ladder back up and as she holds her neck she pulls herself up the ladder with one arm. Orion Samson is back in the ring, she runs and jumps onto then ladder grabbing Alex and hitting a Chaos Theory German suplex from the top of the ladder!
Jackie Layton is back in the ring, she climbs the ladder and just as she's ready to unhook the briefcase Scorpio hits her with another ladder. As Jackie falls to the floor Scorpio climbs the ladder and unhooks the briefcase.
DING DING DING
Dobrev:
And your winners... ReBelle!!!!
ReBelle celebrate as everyone in the match looks battered and bruised.
Aiello:
What a chaotic battle. ReBelle proved to be a very strong team here tonight at StrangleMania and we will unfortunately have to wait until the next episode of Friday Night Rampage before we find out .. What's .. In .. The .. Briefcase! The other teams should not be disappointed though .. they put out an incredible effort and thanks to that showing .. they can all consider themselves to be house-hold names by nights end .. actually .. this match is already trending world wide on twitter
Amsler:
Looks like we have some action backstage ..
The camera cuts to outside of the office being used by FSW's GM. While the door is padlocked the same as always, that isn't to say that they are not represented. Leaning against the wall near the door is Brenna Gordon, the cell phone she relieved Lisa Goldrush of in hand. Judging by how she's looking at it, she's watching Stranglemania through the EWC app so as to not abandon her self-appointed post. At the sound of approaching footsteps, Brenna looks up... only to let out a groan.
Gordon:
...you seriously can't take a hint, can you?
We soon see the source of those footsteps, as Aeon Khronos steps forward with a smile on his face at the sight of Brenna. The crowd can be heard faintly booing the Master of Time.
Khronos:
Funny enough, I was simply stopping by to speak with the GM of FSW. The opportunity to secure the Television Championship means an opportunity to pay Uprising a visit, so I thought I'd work out the logistics with whomever is running things.
A roll of the eyes is Brenna's response, though to her credit? She's sending a message along, conveying what was said... and after a brief silence, there's the trademark ping. Her voice is an utter deadpan when she relays the response.
Gordon:
They'll be in touch when they're available.
Without even looking up, she who is Born of Myth returns to the EWC app, choosing to ignore the man that has been, in her opinion, harassing her. Aeon glances over just slightly, trying to get a peek at what Brenna is looking at...which only serves to garner a glare from her, which in turn prompts a shrug from Aeon.
Khronos:
So that's it, then? Should I wait here for a response from the GM? Do I need to take a number somewhere?
Aeon chuckles nervously, garnering a similar laughter from the crowd...but the glare from Brenna hasn't softened a bit. If anything, it's all the sharper as she repeats herself in an absolutely frigid tone.
Gordon:
...they. Will. Be. In. Touch. When.They. Are. Available. Now. Fuck.
Off
.
Aeon starts to respond again, but the look of anger on Brenna's face eventually clues him into the notion of making his exit. He simply nods, as though admitting he has already worn out his welcome on this brief visit. He walks away, attempting to focus more on his upcoming title match and leaving Brenna back to her own business. Once she's sure he's gone, Brenna lets out a huff.
Gordon:
Moron.
The camera cuts back to ringside for our next match
TEXAS TORNADO
TAG TEAM
STABLEWAR MATCH
Criterion
(Yeshwa, Antoni Malietoa and Maniac Mondo)
Vs The Shieldmaidens
("Psycho" Saoirse Maguire, Becca "Bruiser" Rogers and Wendy "Zombie" Stevens)

---
---
Aiello:
Let's get back to the action with a Texas tornado tag team Stablewar match! The Shieldmaidens and Criterion are scheduled to do battle.
Amsler:
That's suppose to be the plan but are Criterion even here tonight? There's been rumors galore flying around that they have pulled out of the match and are being replaced with the Clifton sisters or President Mac and Jon Spartan. We just don't know what's going to happen here!
Dobrev:
Our next match is a Texas Tornado Stablewar match.... introducing first Becca "Bruiser" Rogers, "Psycho" Saoirse Maguire and Wendy "Zombie Stevens.... the Shieldmadiensssssss.....
'Salute' by Little Mix blasts out of the PA system and the shieldmadiens come out and walk down the ramp towards the ring.
Dobrev:
Now introducing there opponents... Yeshwa, Antoni Malietoa and Maniac Mondo.... Criterionnnnn...
'Psycho Circus' by KISS plays but no one comes out to the stage. The shieldmaidens are ready for a fight as they all stare up at the stage entrance. After a brief moment the Collector comes out from behind the curtain alone, staring down at the ring. The shieldmaidens stare back up at him not sure what's going on. Suddenly from nowhere Criterion jump over the barriers from the crowd and into the ring. Before the shieldmaidens can react all three members of Criterion attack them from behind.
Aiello:
A calculated and smart move there by Criterion as we get this match underway!
DING DING DING
Antoni Malietoa drives Wendy Stevens in-between the middle turnbuckle, her shoulder smacks off the ring post as she rolls out of the ring. Manic Mondo picks up Saoirse Maguire high above his head, he throws her over the top rope onto the outside. Saoirse falls straight into the side of the barrier. Becca Rogers is left herself in the ring as she tries to fight off all three members of Criterion. Becca runs at Antoni, hitting him with a forearm smash then she quickly runs at Manic and hits him with a big boot to the head. As she turns around Yeshwa catches her with a spinning wheel kick. Yesha stands over Becca and raises his arms in the air as the Japanese crowd let out a massive cheer for him.
Amsler:
Yeshwa getting a warm welcome home from his Japanese support here in the dome!
Manic gives Becca a running leg drop and then a big elbow drop. Then Antoni and Yeshwa hit Dead Reckoning on Becca! Yeshwa pins her but Wendy pulls Becca out of the ring before the three count. Yeshwa launches himself out of the ring with a suicide dive but Wendy catches Yesha mid air and drives him onto the outside floor with a spine buster. Manic and Antoni move to the outside of the ring and as they do Saoirse runs along the outside barrier towards them, she jumps from the barrier and hits Antoni with Air Psycho! Manic grabs Saoirse by the throat and pins her against the ring post.
Wendy runs at Manic and barges him with her shoulder. Manic stumbles backwards towards the outside barrier. Becca then charges at Manic and spears Manic into the barrier which breaks in the process and sends the two crashing into the front row of the crowd. Yeshwa and Wendy are in the ring now, Yesha ducks a clothesline and hits Wendy with the blackness and the stars! Yeshwa climbs the top rope and tries to hit the Call of Chtulu but Saoirse is in the ring now and she catches Yesha with a drop kick in midair. Antoni is next in the ring, he catches Saoirse with Malosi. Antoni is ready to pin Saoirse when Becca rushes in the ring and hits him with the Freedom Punch! Becca then applies Freyr's Sacrifice on Antoni.
Aiello:
Antoni might tap out! The Shieldmadiens are in control here.
Manic is now in the ring, he grabs a handful of Becca's hair and pulls her up as she breaks her hold on Antoni. Manic hits Becca with a powerbomb but before he can pin her Wendy is on him, she hits him with the zombie flatliner. Yeshwa suprises Wendy by catching her with the D'endrrah. Yeshwa pins Wendy but Saoirse breaks the pin before the three count.
Amsler:
These two teams are leaving everything out there tonight!
Antoni runs at Saoirse and clotheslines her sending both of them over the top rope. Becca grabs Yeshwa but he spits the nameless mist in her face. Becca can't see and she turns right into Manic who plants her on the mat with the plunge. Yeshwa pins Becca for the three count.
DING DING DING
Dobrev:
And your winners are Criterion!
Criterion celebrate as all three help each other up the ramp arm in arm as the collector waits for them.
Aiello:
A absolutely huge victory right there for Criterion! They played mind games for the last couple of weeks with the "will they" "wont they" and it very well might have pulled off for them as they are walking out the winners here tonight
Amsler:
I really liked what I saw from the Shieldmaidens here tonight. They look like a very well crafted team, and I can see them being in the limelight very quickly after tonight .. both these teams looked really in sync tonight .. very strong showings from both
Sydney:
I know I was pretty quiet this whole match but I was more just taking all this in while you two went on and on .. but I agree .. both these teams looked solid tonight and both of these teams will be chasing NSFW and their Tag Team gold should they retain tonight. Criterion being the better of the two teams tonight it will be interesting to see what happens next.
Aiello:
Sounds like we have Ace King backstage .. lets see what the US Champion has to say
As the Criterion stands triumphantly in the ring, the feed goes backstage, where United States Champion Ace King steps up to an EWC backdrop, his championship draped over his shoulder. Once he's in position, a pool of international reporters almost immediately swarms him.
Ace King
: Every StrangleMania is a special occasion, but this one feels extra special, because if there's any fan base that understands and respects what I'm all about… We're here.
There's polite applause from the Japanese fans in attendance, while the reporters scramble to get their voice recorders and notepads out.
Ace King
: The Japanese fans are almost always respectful toward what they see in the ring, and they understand what it means to fight with honour and integrity… Which is more than I could ever say for a certain Reginald Dampshaw III.
The reporters all start talking at once to try and get questions in, but 'The Gambler' simply holds up a hand and adjusts the championship on his shoulder.
Ace King
: Now, did he do damage in our recent Street Fight? Sure, but I still came out on top in the end. Anyway, the man's had wealth and power all his life, and has barely had to work for anything, so as soon as he realized he couldn't just make EWC his own empire from the start, he cried about administrative conspiracy instead of just getting on with the job at hand. He's shown on multiple occasions already in his short EWC tenure that he'll do anything to get ahead… Anything, that is, except for looking a foe in the eye and actually showing the class he pretends to comport himself with, a facade thinner than the condom Reginald Dampshaw II should have used all those years ago.
Some eyebrows are raised within the reporter pool, though Ace simply shrugs it off and continues onward.
Ace King
: But, when you strip away all the pompous aristocracy, what you're left with is the EWC equivalent of Humpty Dumpty, and just like that old nursery rhyme… Nobody will be able to put Reggie back together again following our Iron Man Match, because I will slice through him with surgical precision and tact, rendering every last remnant of the so-called Cracked King unrecognizable.
There's a seriousness and intensity to Ace's tone that again gets the reporters talking, though the crowd is mostly silent as they listen along.
Ace King
: There's a reason I've held this championship as long as I have: I've fought tooth and nail to be the United States Champion for nearly a year and a half, and I haven't had to compromise or sell myself out along the way. I've largely remained the same person I was when I walked through this company's doors almost three years ago, and the results have spoken for themselves. Every day I've been the United States Champion has been an honour and a privilege, and I'm not ready to hand it over just yet, for on this stage tonight, it is my mandate to ensure honour and integrity triumph once again, and so, if I may speak directly to the Japanese viewers...
Kon'ya, watashi wa meiyo to tatakaimasu
.
The reporting pool starts conversing excitedly as Ace nods, somewhat proud of his attempt at Japanese as the fans buzz a little bit.
Ace King
: Now, if you'll excuse me, I have to go get ready for this match, then see a friend about a bonsai tree…
With that, 'The Gambler' takes his leave in the midst of reporters trying to throw more questions at him; he walks tall with the championship on his shoulder as we cut to somewhere nearby backstage.
The cameras cut to the back as Hazel Overton is standing next to a stage hand. She is looking down at her phone as her friend nudges her to look up. Hazel glances up to see the camera pointing at her.
Hazel
: Here I am as promised. The Bitch of Wrestling has finally arrived in EWC.
As she is speaking Ace Heart, the lead interviewer, walks up to her. Before he can say a word, her friend places a hand on his neck tie.
Fairchild
: Talk very lightly around Hazel or I will make you sing soprano.
Hazel laughs while pulling Ashley back a bit.
Hazel
: Ashley, don't terrorize the poor man yet. Let him speak.
Heart
: Thank you Ms. Overton.
Hazel
: I said speak not grovel. I'm not a whore.
Heart
: My apologies. Hazel, why did you wait till now to appear in EWC?
Hazel looks at Ashley before shaking her head.
Hazel
: Is he really this stupid?
Fairchild
: Probably
Hazel turns her gaze back into Ace.
Hazel
: Why waste energy appearing on lesser meaning shows when STRANGLEMANIA gets more buzz. I'm here to see Team Brawl show these puny ants what a real show is like. I debut on the Brawl following Stranglemania. So I'm scouting potential hazers. So if you don't mind I have better things to do.
With that, Hazel walks off as Ashley follows right behind her. Scene fades to ringside for our next match ...
The camera stays backstage but cuts up to the suites in the middle bowl of the Tokyo Dome where Tommy Love is seen leaving the elevator. He straightens up his jack and adjusts his neck brace with a smile on his face as he heads down the hallway until he reaches a door with two security guards are standing.
Love:
Hello, I'm here to speak to Jun Yao...you can tell him Tommy Love is here.
The guard on the left looks at Tommy and then enters the room, Tommy tries to sneak a peek into the room but is blocked by the other guard. After a few mins the guard returns along with a very well dressed Jun Yao.
Love:
Jun, how are you doing?
Tommy extends his hand but Jun sort of ignores him and looks down the hallway.
Yao:
Tommy, shouldn't you be with Killjoy?
Love:
He's fine, getting ready but you my friend have been dodging my calls since we landed here in Tokyo, I promised to deliver you a champion and I have lived up to my end of the bargain and to top it off I brought him to Tokyo with the TV Title still around his waist…
Yao:
Yes and we are thrilled by your work Tommy and your bank account should indicate just how happy we are...but I'm with…
Love:
Yes, yes...I do like seeing all those zeros in my account but the deal was to turn Killjoy into a champion, I did that...but I also know that the fact I brought him to StrangleMania here in the Tokyo Dome as the EWC TV Champion is also worth a lot of money to you and your 'friends' and like I said at his ceremony I want a bigger cute of the pie.
Yao:
Easy there Tommy…
Love:
Now Jun…
Yao:
No you listen Tommy, you don't know who you are dealing with. The people behind that door don't give a damn about a over the hill manager...in fact they were pissed when we handed over our top prospect to a man that pissed away the better part of his life, your history is legendary…
Love:
Thank you…

Yao:
That's not a compliment, you pissed away all the funding for a tournament, you passed out ringside during a match...you puked all over a group of kids after an all night bender and I can excuse all that when it comes to JUST being Killjoy's manager…
Love:
I want more than to be just Killjoy's manager Jun, I want in The Club.
Yao:
Yeah, that's just not going to happen Tommy and if you push me on that you will be out as Killjoy's manager
Love:
See I thought you might say that so I came prepared…
Tommy reaches inside his jacket pocket and pulls out a contract and hands it to Jun.
Yao:
What's this?
Love:
My protection policy, see I know more about you than you think Jun, I know things aren't on the 'up and up' when it comes to The Club and when the IJWF folded so did Killjoy's original contract, so I had my lawyers draw up a little something and Killjoy signed that bad boy the night he won the TV Championship.
Jun laughs as he rips up the contract.
Love:
That's just a copy, my lawyer has the original.
Yao:
And my team of lawyers will bleed you dry Tommy, see it's time to clue you in on a little something, you are NOTHING, a nobody and when I brought up the idea of bringing you into The Club it was laughed out of the room before I could even finish the sentence. The reason I have been ignoring your calls is because you are not the only option I have at the moment…
Jun looks down at his watch and smiles as the elevator dings and the door opens.
Yao:
I believe you two have met
Out walks Hope Diamond in all her glory and her angle white pantsuit with red pumps.
Hope:
Mister Yao. It´s a pleasure to see you. Hello tommy. How´s the neck? Don´t forget selling the pain to every camera you come across.
Hope looks at the Memphis Mouthpiece who is for once at a loss of words in utter amusement.
Love:
What the f---?
Hope:
Ssshh Tommy. You are in polite company.
She looks at Jun Yao.
Hope:
May I explain?
Yao nods while flicking the shreds of the protection policy in Tommy´s face.
Hope:
You see Tommy your protégé Ibuki – sorry that I do not call him Killjoy, it just sounds so ridiculous – is a nice boy. He´s on a streak and I´m sure he will draw even more attention in the near future. Near future being the imperative word. Looking further down the road he is a little boy in a grown-up body. Even worse, he has you for a manager, a man who has already ruined his reputation and is now on the lookout for a retirement plan. Eventually Ibuki will realize that too and do an even better job on your neck than I did.
Hope:
Now *my* manager and I had an intelligent conversation with Mister Yao a few nights ago. Mister Yao and his associates look for long term investments. They look for a sustainable position in the sports entertainment industry. Most of all they look for business partners who do no embarrass them in public.
Hope taps the side of her face that is still discolored from her dumpster dive after the last UPRISING show.
Hope:
I´m paying my dues. I´m fighting every match I can get. I have proven beyond a shadow of doubt that whenever I fall I get up again faster than you can say Hope! I´m the long-term option and not just a big kid who can´t even say thank you without your help. That Silent Bob routine was funny for a while, even mysterious but people are beginning to see that it is just an act to cover up Ibuki´s short comings. He´s socially inept and has the charisma of a room plant. I doubt he could cut a promo even if he were fluent in English. I mean there are subtitles right? Instead he let´s washed-up old drunk do the talking for him. How long is that going to work? Speaking of it, how long is his streak going to last until he slips back into PRIME´s upper middle card? The TV title has been passed around faster than a joint on a Hippie convention lately. Do you see Ito breaking that cycle?
Hope makes a rhetorical pause but resumes talking as soon as Tommy parts his lips.
Hope:
Right. Now if you would excuse Mister Yao and me. I have the opportunity to present my case here, a case with much more long term benefits for Mister Yao and The Club than you attempts to retire rich. Sorry to burst your bubble but these guys never bought into your fast talk.
The camera stays focused on Tommy Love who makes a face like a fist while the doors closes behind Jun Yao and Hope Diamond.
TAG TEAM BRAND WAR
PIN OR OVER-THE TOP
ANYTHING GOES 'EWC SPECIAL' MATCH
BRAWL
VS RAMPAGE
VS UPRISING
VS PRIME

TEAM BRAWL
Damage, Emma Louise, Cyrus Black, Darius, Clay Byrd, Kendrick Kross, Tom Frost

TEAM RAMPAGE
Sarah Twilight, Jai Savage, Brett Kennedy, Phoenix Winterborn, Owensby Smith, Robi "RJ" Mitchell, Samantha "Titaness" Hamilton

TEAM UPRISING
Gabrielle Visconty, Hope Diamond, O'Rion, Jeremiah Kelsey, Megan Treamon, Mona Fox, Scott Grayse

TEAM PRIME
El Pablo, Terra Walker, Brutus, Michael Graves, Kristian Bane, Jonty Kelly, Jordan Sharpe
---
---
Aiello:
Welcome back to ringside action friends .. We are about ready for one of the most anticipated matches of the evening. This stems all the way back to last years StableWars .. when our brands go to war .. they go to war!
Dobrev:
The following is the Tag Team Brand War, Anything Goes EWC Special Match… if just one member of each team is eliminated, by pinfall or by going over the top rope, that team is out of the match… the winning team will be the last team standing!
"Being Evil Has A Price" hits the speakers and the boos rain down as Hope Diamond steps out from the back. Dobrev looks a little confused as Diamond heads down the ramp, climbing into the ring…
Aiello:
We were expecting these teams to come out together, it seems Hope wants her own spotlight first…
As soon as her theme fades out Hope Diamond approaches Nina Dobrev and asks for her microphone.
Hope:
Konichi Wa ladies and gentlemen. Welcome to the Tag Team Brand War. Before the clobbering starts I would like to get something off of my chest, specifically for all the Japanese wrestling fans here in the Tokyo Dome and on the screens. This is not scripted so there are no subtitles. I translate my thoughts for you to make sure you get every word right but first let my give the speech in English for all the other wrestling fans outside of the land of the rising sun.
Tonight your local hero Ibuki Ito otherwise known as Killjoy Ito will be defending his Television Championship title. Tommy Love said that his opponents are in this match because of the privilege of the white man. Or something like that. I could not really make head or tails out of the babbling.
For over a year Ibuki could not get his hands on a title so Tommy Love decided to take matters in his own racket and backstabbed YOUR HERO into a championship! By accepting the belt despite the cheating Ibuki flushed all the traditional virtues of the samurai – honor, duty, sacrifice - down the toilet. He made all Japanese people lose face. He is the only one not deserving to be in this title match. Draco Lazarus is smarter than him, the husband of Candy, whatever his name is, is more honest and Aeon Khronos travelled through time to …
Cutting off Hope's Mic, the lights go out to pitch black...
The crowd is stunned for a moment till, we hear the sound of a roaring thunderstorm...
Out of nowhere the crowd jumps to their feet blowing the roof off the building!
Aiello:
Oh boy... Could it be???
Suddenly with a bright flash on the jumbo screen the "Prophecy 2 logo appears!!! Hope stands stunned in the middle of the ring looking somewhat confused.
Over the sound of the storm we hear the voice of Luke Wolfe...

"The will forever be shrouded in permanent darkness. A world where there is no distinction between Heaven and Hell. There is no lake of fire, no streets paved with gold, only darkness... that no one can escape. A world with no hope for a future. Monsters and Devil's in their bust disguises will take control of a world no longer capable of defending itself. Hell is empty and all the demons walk the earth. The most evil and dangerous are not those who stand in the shadows, but those who choose to walk into the light and walk among you. A war to end all wars will take place. People will look to the skies for a hero to lead them into battle, but heroes are few, and even fewer will be willing. A Harbinger will come forth to warn of the imminent battle of Armageddon, the storm that is coming. This Harbinger is the last you would expect, and in days like these you must fight fire... with fire. Demon's with Monsters... and when the bells ring, he will once again come... with lightning... and clouds. He will wage a war that will see the ultimate hero rise, to shine a new dawn, but that hero is not the prophet who saw the coming war... No, this hero will give the world something to believe in, a hope for a new future. A hero that hero... that will never give up."

The sounds of the storm fades out and the arena again goes pitch black! The crowd is roaring wondering what to expect next!

After a few moments the lights come back on and Annabelle is in the ring standing nose to nose with Hope Diamond!!! The glare on Annabelle's face could kill, as she stares into Hope's intimidated stare. As Hope begins to talk trash, Annabelle begins to laugh as she slowly turns and points towards the entrance...

.
.
.
.
The lights again begin to flicker like a thunderstorm as the crowd jumps to their feet!

Sydney:
He's BAAAAAAACK!!!
Luke walks out on stage, barely acknowledging the fans as he starts his way down the ramp. Hope locks eyes with Wolfe, and her eyes seem to bounce back and forth between Annabelle, who stands laughing and Luke who is making his way to the ring. He slowly makes his way into the ring, as his music fades out. Taking a deep breath Luke walks over to Hope, ready to have a little chat, but she's not having any of it making it clear that she doesn't give a shit about Luke or his Prophecy! Just as Luke begins to speak she spits right in his face! She quickly turns to Annabelle who she suspects is going to attack from behind but just as she turns around Annabelle hits her with BLOOD MIST!!! Hope falls to one knee spinning around in confusion, and walks right into a boot to the midsection from Luke and he lifts her into the air and drops her!!! DOOMSDAY DROP!!!


Aiello:

What the Hell is going on??? Why is Luke targeting Hope???

Amsler:

Oh who knows why Luke does what he does?

Sydney:

He revealed his prophecy, Id say his actions were pretty clear.

Aiello:

Clear??? Could the "prophecy" been more cryptic??

Luke gets up to a kneeling position, looking down at Hope laying unconscious in the middle of the ring. He reaches down and caresses her head, as if to say he forgives her, and then he stands up looking right into Annabelle's eyes. The two stare at each other for a moment and then share a passionate kiss! Luke stands center ring holding up his hands in the diamond shape logo forming the P2 logo on his gloves. Annabelle slowly crawls through his legs, her tongue slithering out her mouth like a snake as blood mist still drools down her chin. They pose for a moment and then the lights go out once again! After a few seconds they come back on and Luke and Annabelle are gone leaving Hope Diamond laying on the mat, still out cold.

Beside her two words are smeared on the canvas in the color of the blood mist...

MAGDALENA LOCKHEART

Sydney:

Well, Diamond tried to make this all about her, but instead she's ended up the victim of Wolfe and Annabelle's prophecy announcement… and Uprising are now a team member down!

Some of the ringside staff members help move the out-cold Hope Diamond from the ring to the mats, as "Thunderstruck" by AC/DC hits the speakers, and a few cheers go up as the lights turn red. The Monday Night BRAWL opening video plays on the screen as the seven members of Team BRAWL step out from the back. It seems Darius is acting as the leader, trying to bark orders to the group as the rest of them attempt to ignore him and head down the ramp…

Dobrev:

Introducing first… Damage, Emma Louise, Cyrus Black, Darius, Clay Byrd, Kendrick Kross, and Tom Frost… TEAM BRAWL!

Amsler:

Well it seems Darius has set himself up as the leader of this team, though I'm not convinced the rest of BRAWL are quite on that same page.

Aiello:

Regardless of who thinks they're in charge here, these are seven solid competitors! BRAWL has to be one of the favourites to take this! And I promise that's nothing to do with where I usually work…

As Team BRAWL settle themselves in "Comes As You Are" by Nirvana hits the speakers and the lighting turns green. The Friday Night Rampage opening video hits the screens and the green-clad members of Team RAMPAGE step out from the back. RJ and Titaness from The Shieldmaidens raise one another's arms as the rest of the group head down the ramp…

Dobrev:

And next… Sarah Twilight, Jai Savage, Brett Kennedy, Phoenix Winterborn, Owensby Smith, RJ Mitchell, and Samantha 'Titaness' Hamilton… TEAM RAMPAGE!

Sydney:

Ah Team RAMPAGE, the brand that couldn't afford to let one of their commentators come onto the PPV team… I guess we're all agreed if they win we riot?

Amsler:

Sounds reasonable.

In the ring team BRAWL and team RAMPAGE stare one another down as the fans cheer the inter-brand war; however the staredown is broken by "Rise" by Something Clever hitting the speakers. Some of the crowd get to their feet as the lights go orange and the members of Team UPRISING step out from the back. The group shout a few insults and make a few gestures towards those already in the ring as they make their way towards it…

Dobrev:

Making their way to the ring… Gabrielle Visconty, Hope Diamond, O'Rion, Jeremiah Kelsey, Megan 'Robina Hood' Treamon, Mona Fox, and Scott Grayse… TEAM UPRISING!

Amsler:

Here come my guys! By far and above the best team in this contest!

Aiello:

… BRAWL might have something to say about that…

Sydney:

Ooooooh just you wait… not to mention UPRISING are a team member down… Hope Diamond is still down and out following that attack!

As the three teams begin to check one another out and discuss strategy "Could've Been Me" by The Struts hits the speakers and a cyan light spreads throughout the arena. The fans are on their feet once more as the final team, Team PRIME, step out from the back. The team spread out along the stage and gesture to the fans, before heading down the ramp, eyes fixed on the three teams awaiting them…

Dobrev:

And finally… El Pablo, Terra Walker, Brutus, Michael Graves, Kristian Bane, Jonty Kelly, and Jonathon Sharpe… TEAM PRIME!

Sydney:

The greatest team has arrived!

Aiello:

Hellooooo, BRAWL were here ages ago…

Amsler:

I think you meant UPRISING…

Loydson:

AND I THINK YOU MEANT RAMPAGE! Budge up you three, coming through…

There's a clattering of microphones and some disgruntled noises as the camera pans around to show Phillip Loydson, Rampage's colour commentator, sitting himself down next to the usual PPV line-up. He nods to the three either side of him as he puts on his headset.

Loydson:

Sorry I'm late to the party team but it seemed one of our brands, ultimately the best one if we're honest, was a little under-represented in this line-up… so here we go… Tag Team Brand War…

DING DING DING

With BRAWL in one corner, RAMPAGE in another, UPRISING in the third, and PRIME in the other the referee calls for the bell and this one is off! For the first few moments the four teams stare each other down, trying to work out who'll throw the first punch, and which opponents will be the best to target from the off – before frankly pure pandemonium erupts! Fists and boots are flying, bodies are hitting the mat, and the crowd are on their feet absolutely loving it.

Early on Mona Fox climbs to the top and comes flying off with a huge crossbody to take down 8 other wrestlers, however as soon as that group are on the floor the boots come in to keep them down. At one point Darius manages to land his spear, The Hunter's Mark, on O'Rion, going for an early pin – only for the rest of Team UPRISING to descend on him and drag him off. Seeing their colleague being beaten down by UPRISING the members of BRAWL break off from their current fights to get involved, with Damage hauling Gabrielle Visconty up for the Highway to Hell powerbomb – only for Jeremiah Kelsey to kick his leg out and make the save. Eventually Megan 'Robina Hood' Treamon gets herself into the middle of the battling BRAWL and UPRISING teams and unleashes her Blood Mist on everyone around them, including her own team-mates, disbanding the battle and sending half the match clawing at their eyes…

Amsler:

Robina Hood unleashing the red mist there and she's taken down half the field!

Aiello:

Hey I'm calling foul on that one, she can't attack BRAWL like tha—

Loydson:

Kid it's anything goes! This is awesome!

With members of team BRAWL and team UPRISING down the still-standing RAMPAGE and PRIME look to get the upper hand as they target those on the mat. Sarah Twilight is battling her own fight in the corner as she drives a boot into Cyrus Black, whilst Titaness and RJ of The Shieldmaidens team up to drop O'Rion with Titaness' Atlas Shrugged, and Emma Louise with RJ's Maiden's Mercy moonsault tornado DDT. RJ goes for the pinfall, looking to eliminate BRAWL, however Kendrick Kross makes the save at the two-count to keep his team in the match. As Kross gets to his feet following the save he turns around, right into a Pulverizer Spinebuster from Brutus for Team PRIME!

Elsewhere the PRIME members are continuing their beat-down on the downed UPRISING and BRAWL members – before Brutus looks to take RAMPAGE out as he drops Owensby Smith with a big clothesline and hauls him up, throwing him over the top rope and onto the apron. Titaness and RJ see their teammate on the apron on the verge of elimination, however their personal beef with him takes over as they walk away, leaving Brutus to run for a big boot – only for Jai Savage to make the save with a V-42 leaping knee out of nowhere to take Brutus down. Savage makes the pin attempt, but scores only two before Jordan Sharpe hauls him off and sends him flying into the corner, following it up with a brutal shoulder block. Sharpe paces back, seemingly waiting for Savage to stumble out so he can set up his own Sharpeknife, however before he can land it Brett Kennedy lands a boot to the groin in full view of the referee, getting a shower of boos from the fans…

Loydson:

Brett Kennedy showing why he's one of the best in the game today!

Sydney:

Dammit how is that allowed?! Sharpe was about to send RAMPAGE packing!

Aiello:

Wouldn't speak so soon guys, it looks like those downed by the blood mist are starting to get back into this one…

As the match continues the crowd are on their feet, loving the chaos of 28 competitors in the ring at once. Many are locked up, jostling for dominance across the ring, while others are engaged in strikes back and forth, rallying each other. On one side of the ring Visconty and Terra Walker are struggling against one another, when Visconty throws a big right – only for Terra to duck it and spin Visconty around, throwing her over the top and onto the apron!

Gabrielle hangs on for dear life, and just as Walker looks to send her off and to the outside – Hope Diamond slides under the bottom rope, leaping up and nailing Walker with the Kanabo Kick, her enzuigiri, to make the save! During this battle Kendrick Kross and Owensby Smith throw strikes back and forth at one another, before Owensby manages to reverse a running attack from Kross into an irish whip to send Kross over the top and onto the apron – however before Owensby can capitalise a dropkick from Scott Grayse sends him over the top and onto the apron as well. Across the ring Brutus and Michael Graves spot Gabrielle Visconty, Kendrick Kross, and Owensby Smith all hanging precariously on the apron near one another, and smirks develop on their faces…

Sydney:

YES! YES! They can win this match with one strike – if they can send all three of those to the floor then this is Team PRIME's!

Aiello:

Someone get Kross back into the ring!

Loydson:

Forget Kross – get Owensby back in there! God I never thought I'd be saying that…

Amsler:

If I use myself as a crash mat will that stop Gabrielle's elimination?!

The fans are on their feet as Brutus and Graves turn to one another and nod – BEFORE RUNNING AT THE MEMBERS OF BRAWL, RAMPAGE, AND UPRISING ON THE APRON! THEY STORM ACROSS THE RING LOOKING TO END THE MATCH WITH ONE MOVE AS THE THREE ON THE APRON REALISE – Kross dives through the ropes back into the ring for safety, Smith dives off to the side getting out the way of the attack – AND GABRIELLE VISCONTY DROPS INTO THE SPLITS, PULLING DOWN THE TOP ROPE AT THE LAST MOMENT AS MICHAEL GRAVES AND BRUTUS GO TUMBLING OVER THE TOP ROPE, LANDING ON THE OUTSIDE! The referee calls for the bell as the action in the ring stops to see what's happened…

DING DING DING



Eliminated: Team PRIME

Sydney:

NO! NOOOOO! THAT CHEAT SHE CAN'T DO THE SPLITS IT'S ILLEGAL OR SOMETHING!

Amsler:

What a move by Gabrielle Visconty!

The crowd are going crazy for the elimination as Visconty climbs back into the ring, a smile on her face, and she raises both hands in the air. The rest of Team PRIME are ushered from the ring, some shouting loudly and others trying to get one last shot in as they go. Visconty sees the opportunity to get a measure of revenge and some spotlight on herself as she pulls out a staple gun and what looks to be a Justin Timberlake card. She taps Darius on the shoulder and he turns to face her – BEFORE VISCONTY STAPLES THE CARD TO HIS FOREHEAD! The crowd can't believe it as Gabrielle smirks to herself, and Darius roars in pain, trying to pull the card and staple out. This sets off a battle between Team BRAWL and Team UPRISING as shots are traded and insults hurled.

At one point Hope Diamond seems to be setting up for another Kanabo Kick on the distracted Darius, only to be stopped in her tracks by Emma Louise who nails her with the Girl Crush, a brutal snapmare driver. Before Emma Louise can capitalise she's downed by the Grand Finale double knee backbreaker from Megan 'Robina Hood' Treamon – who in turn eats a West Texas Lariat from Clay Byrd! Clay raises a fist and doesn't spot Jeremiah Kelsey who lands a neckbreaker to drop him to the mat. Kelsey hits the top rope and looks for his Triangle Dive, the corkscrew 630 – ONLY FOR BYRD TO GET THE KNEES UP! KELSEY IS WINDED AND IT'S CYRUS BLACK WHO TAKES ADVANTAGE, DRILLING HIM WITH THE BLACKOUT KICK TO THE BACK OF THE HEAD! Cyrus drops down and hooks the leg on Kelsey as the rest of Team BRAWL fend off attempted saves from UPRISING… ONE… TWO… THREE!

DING DING DING



Eliminated: Team UPRISING

Amsler:

Dammit!

Aiello:

Well now there's just two left…

Loydson:

Well, one. The winners. And some red-clad assholes getting in the way.

Team UPRISING are sent packing as the fans are on their feet and the members of Team BRAWL stand in a line on one side, while Team RAMPAGE stand on the other, staring each other down. The referee signals for the continuation of the match and IMMEDIATELY BOTH TEAMS STORM AT EACH OTHER, LOCKING UP, THROWING STRIKES, SLAMMING EACH OTHER TO THE MAT. Clay Byrd nails Owensby Smith with the West Texas Lariat from the off while Brett Kennedy lands his BK's Seal of Approval on Emma Louise, flooring her. Tom Frost looks to set Jai Savage up for the Downtown Train corkscrew piledriver, only for RJ Mitchell to leap off the ropes with her Maiden's Mercy, taking him down with it! Titaness manages to haul Kendrick Kross up into the Atlas Shrugged, however before she can land it Darius storms at her taking her own with the Hunter's Mark. Rampage manages to lift Sarah Twilight up high and drives her to the mat with the Highway to Hell, before Phoenix Winterborn backhands him and lands a headlock driver to complete the Light of the Apocalypse.

It's finisher-central as the ring is littered with red and green bodies, and those still standing immediately go for one another. Owensby Smith slowly gets to his feet, leaning face-first on the ropes near a hungry-looking Cyrus Black, whilst Brett Kennedy is locked up with Clay Byrd. Cyrus spots an opportunity and runs off the ropes, storming at Owensby Smith just at the same time as Brett Kennedy reverses a punch from Clay Byrd – DROPPING HIM WITH BK'S SEAL OF APPROVAL!

WITH MOST OF THE MATCH'S COMPETITORS DOWN AND OUT KENNEDY GOES FOR THE COVER… ONE… JUST AS CYRUS CONNECTS WITH THE BLACKOUT TO THE BACK OF OWENSBY SMITH'S HEAD… TWO… SMITH TUMBLES OVER THE TOP ROPE, HITTING THE APRON… THREE—AND SMITH HITS THE FLOOR! THE BELL RINGS!

DING DING DING



Aiello:

Wait, WHAT?!

Loydson:

Kennedy took it right?! The three hit before Smith hit the floor?!

Sydney:

This… wait… who won!

Both Cyrus Black and Brett Kennedy begin to celebrate their victories as the referee goes to raise Kennedy's hand, only for ringside officials to turn his attentions to Smith outside the ring. The referee speaks into an earpiece and looks concerned as the members of BRAWL and RAMPAGE re-group and begin to argue the case of their own wins. The referee nods to the screen and we re-visit the final moments in slow motion… and just as the referee's hand hits the mat for the three-count Smith's boots connect with the outside, at exactly the same moment. The referee calls Nina Dobrev over and gives her the low-down…

Nina Dobrev:

Ladies and gentlemen, I've just been informed that the referee has declared this match a draw between Team BRAWL and Team RAMPAGE!

The crowd go wild for the announcement as some members of both teams seem to accept it, whilst others shout at the referee and try to initiate some form of re-match.

Aiello:

Well … I still think BRAWL took that one …

Loydson:

Bullshit they did, RAMPAGE all the way.

Amsler:

Oh calm it boys, a well-deserved draw there … but it doesn't quite put to rest any tensions between these brands …

EWC PRESENTS:
A Throwback to the NWA & The Television Championship




EWC TELEVISION CHAMPIONSHIPFSW VS PRIME TAG TEAM MATCH
ROBBIE RAYDER
& DRACO LAZARUS
Vs AEON KHRONOS
& KILLJOY ITO
---
---
We return to ringside. Referee John Dean tying one of the tag ropes to the corner.

Aiello:
What a classy move by the EWC by incorporating that throw-back to Dusty Rhodes challenging then Television Champion, Tully Blanchard at the 1985 Great American Bash. The EWC is fans of all forms of Wrestling and that was certainly a classic .. Now .. shifting focus back to the present .. Normally, we decide the tag team championships in a tag match but Prime and FSW have joined together to decide the Television championship in such a match. Coincidentally, we have a voice from each respective show.
Sydney:
Thanks, Joe. Don't let what Sandy said about you get to you. I think you're a swell guy. So FSW, huh? Can't go wrong with Robbie Rayder and Draco Lazarus. These two guys hate each other and yet they made it here in the hellacious ChainBreaker.
Amsler:
Eat shit, Cid. I didn't say anything about Joe here. Anyway, Prime, well Killjoy Ito kicked down FSW's door and took the TV title for Prime - might I add by defeating Robbie Rayder. And Aeon, you never know what that guy is capable of but I know he'll be a team player. Well, I hope.
Aiello:
That's the thing. This is tag team match in name only. Whoever is pinned getted the title so I expect teammates to breaking up their own partner's pins. This is pretty devious match and it's only going to end up bad.
Dobrev:
The following match is a tag team match for the EWC TELEVISION Championship! Joining us first, from Key West, Florida, weighing in at 206 pounds ...
ROBBIE RAYDER!
The lights go out in the arena then a fog covers the entrance. The lights slowly come up as Robbie Rayder, wearing long red tights and black boots, walks out through the fog and kneels down. He points his index fingers to the ceiling then lowers them to point at the ring. Rayder looks out at the crowd as he walks half way down towards the ring, then runs towards the ring, sliding in under the bottom rope. He gets to a knee and smiles then gets to his feet, leaning out through the middle and top ropes, playing to the crowd.
Dobrev:
And his tag team partner from Miami, Florida, weighing in at 212 pounds ...
DRACO LAZARUS
!
The Jaws theme hits in Tokyo Dome, a sea of boos drown the arena. A few seconds later, a man wearing Viking helmet and garments appears on the stage. As the music stops, the Viking blows into the horn for an absurd amount of time. When it finally ends, the Zelda theme begins to blast throughout the Tokyo Dome. Draco Lazarus is carried out on a Golden Throne, adorning his Golden Robe, the King of EWC Television Crown prominently gleaming in the spotlight. Four burly men with thick beards, wearing various furs carry Draco to the ring. When they get to the ring, Draco stands up, pushes down with all his might, and leaps onto the ring. The burly men let out grunts of pain as Draco may have ripped a few of their muscles. Draco pauses on the apron, swings around to make sure everyone sees his smug smirk. He holds his crown as he slips through the ropes. The ring announcer is about to introduce him, but he rips the mic from NinaDobrev's hand then "shoo's" her away. He hands the mic to the woman in gold silks, sporting serpent jewelry around her neck and wrists.
Draco Lazarus
: Please. Like you are worthy of introducing me on my big night.
He struts forward to the ropes, to make sure this side of the audience gets to see his arrogance. He turns walking to the center of the ring, then stands confidently next to the mystery woman. She unravels the scroll, takes a few seconds to glance it over.
Woman
: My name is Luna. It is my honor to introduce to you meek peasants the greatest thing to ever happen to EWC. The Most Hated Man in EWC. Draco first of Name, Breaker of Chains, Bringer of Nightmares, Ruiner of Careers, and rightful heir to the Television Title.
The fans erupt in boo's, a few fans wanted to throw tomatoes or a stones, but none were available. Luna hands the mic to Draco.
Draco Lazarus
: Well, it is Stranglemania, and this mystery GM has yet to show his face. everything in his or her power to make sure I do not take over FSW alongside the Queen of FSW, Melody Malone. The only value will be seeing how we take turns embarrassing the rest of the roster. With the exception of Hope Diamond. Well, FSW GM, I have a list of Lumberjacks for you. I pick Malice and Mayhem, Robbie Rayder, whatever personality Megan Treamon wants to bring, and last and probably least, Walter Melon. I will give Mercenary every advantage, and still come out on top. And once I come out as King of EWC Television tonight, I will even be nice enough to let it be a Television Title match.
Draco smug smirks grows into a wide grin full off disdain. He walks around point to the crowd.
Draco Lazarus:
BECAUSE I AM DRACO LAZARUS AND I AM BETTER THAN ALL OF YOU! Now bring out these scrubs and let's get this over with so I can plan my winning feast.
Dobrev:
And their opponents, from The Edge of Time Itself, weighing in at 180 pounds ...
AEON KHRONOS!
The chiming of clocks and gears fills the arena as the crowd begins booing the arrival of The Time Wizard himself. The fans continue booing, but Aeon pays them no mind as he makes his way to the ring, sliding in with a smirk on his face.
Dobrev:
And his partner, accompanied by "The Memphis Mouthpiece" Tommy Love, from TOKYO, JAPAN, weighing in at 235 pounds ...
EWC TELEVISION CHAMPION, KILLJOY ITO!
The lights fade out as 'Deeper Deeper' begins to play. A strobe light circles around the stage as a single white spotlight hits the stage where Killjoy Ito is standing, his back facing the ring, his arms stretched out and his head down, the white light turns gold as gold confetti falls from the ceiling. He swings around to face the camera and the ring as his manager 'The Memphis Mouthpiece' Tommy Love walks out onto the stage, his custom tennis racket in the air. Tommy points to the championship around the Killjoy's waist and smiles. He leads Killjoy to the ring as the fans reach out to touch Killjoy. Tommy Love walks up the steps first and enters the ring and walks the ring with his 'Love Stick' held high in the air, he threatens the referee with it and tells him to call the match clean as Killjoy climbs into the ring and walks to the center of the ring. He stretches out his arms and tilts his head back and soaks in the cheers from the fans before removing his jacket and hands it to Tommy Love and then unhooks the championship and holds it up into the air as Tommy exits the ring and stands ringside.
Aiello:
We're in bizaro world, folks. This is a HOMECOMING for Killjoy Ito and with that comes a huge advantage. And the possibility for a heartbreaking defeat. I never thought I'd hear cheers for that slug Tommy Love but weirder things have happened.
DING DING DING
The contest starts out with Killjoy and Robbie. Tommy Love looks on smugly as the crowd turns uncharastically loud to cheer for their returning hero. Of course, he thinks all of the love is for him. The two old foes lock up and struggles for an early advantage. Robbie drops out of a lock up and wrenches Ito's arm downwards. He locks an armbar and drives the TV champion to a knee. Killjoy maneuvers around just to the side of Robbie, grimacing in pain, and sweeps the leg. He rolls on top of the FSW star for quick lateral press ...
ONE!
Robbie escapes that attempt easily. Draco is hysteric on the apron, screaming that Robbie nearly cost him his championship. As Robbie sits up, Ito drops a knee into the bend of his spine, looking to capitalize on the fall that Robbie took. He kneels down and cinches in a rear chinlock. Robbie looks for some energy from the crowd but their support is fully behind Ito tonight. Nonetheless, he persists. He battles back to one knee and then quickly jabs his elbow into Killjoy's cut - eventually breaking the hold. he charges towards the ropes but Ito grabs him by the shoulder and drops him to the mat, cutting off any momentum. Quickly, he goes near his corner, maybe out of habit and vaults over the top rope. He sizes up Robbie as he staggers to his feet, and springboards off the top rope with with his Kushu forearm. Two things happen: Aeon Khronos tags himself in just at the right time and ... Rayder dropkicks him out of the air!
Robbie climbs to his feet, looking to cover the champ, only to be blindsided by Aeon. Time is paramount here so Aeon goes right for thegood stuff. He kicks Robbie in the gut, doubles him over, butterflies his arm, and drives him down with the Time Warp!
ONE!
TWO!
Draco Lazarus breaks up the pin with a nasty boot to the head!!
Aiello:
Folks, don't think Draco is saving his partner for any reason that is good and just. Oh no, he's just making sure Aeon didn't slip away with the TV title in record time.
Sydney:
Draco is a team player. He's part of one of the greatest stables known to man!
Amsler:
How much are America's Most Hated paying you to kiss their asses?
Draco springs into to action, devious as always. He grabs Rayder by an arm and drags him to their corner. And he tags himself in. Quickly, he downs Aeon who was on his hands and knees with a basement dropkick to the ribs. He scrambles on top of him for a quick cover ...
ONE!
Aeon kicks out! Draco's mind is working a million miles per hour, his eyes darting back and forth. He gets to a feet, charges and clotheslines an unsuspecting Ito off the apron! He turns around and does the same for Robbie! With both partners momentarily out of commission, he turns back to Aeon who had recovered enough to return the favor with a clothesline of his own! Draco is up and Aeon cuts him off with a knee to the midsection and then hooks his leg possibly for the Quantum Driver but The Golden Boy blocks it and then takes Aeon over with the Gold Star! He goes to cover and there is Tommy Love on the apron! Shouting unspeakable curse words at him! Draco flips him the bird which causes Love to start to climb through the ropes! The crowd wants it!
Aiello:
Tommy Love isn't a part of this match and yet he is finding another way to influence the outcome.
Sydney:
Look, normally, I'd be all over this guy. They don't bleed orange but Love and Ito, they're good business people and I'm starting to find out that minus Sandy here, Prime is alright.
Amsler:
You're a moron, Cid.
Right when Draco and Love are about to have the fight of the century, Aeon rolls Draco up from behind. Tommy realizing the critical error he's made, screams at Ito to get in there!
ONE!
Robbie has the same idea!
TWO!
Aeon Khronos is then on the end of unwitting stereo superkicks that end the roll up just in the nick of time! Robbie and Killjoy drag both of their partners back to their corners. Ito and Robbie tag themselves and then charge into the ring at each other like two bulls! Instead of horns, they tussle with heavy rights and lefts! From there it becomes a game of one-up-manship. Ito has the heavier hand and batters Robbie into a neutral corner! Ito backs up and with a short distance to close in on, he clobbers Robbie with a run up kick and backflips off him. The theatrics was probably unneeded as Ito lands on his feet, Robbie levels him with a spin kick. He waits for Ito to get his whereabouts only to drill him with a superkick! He retreats to the neutral corner and sizes him up and just as he gets up for a second time, he pulverizes him with the sick kick!
Aiello:
Not to be mistaken for our tag team title challengers, Robbie takes down the TV Champ with some Shock & Awe!
Sydney:
Methinks that Robbie really doesn't like Ito or maybe he is imagining Tommy's bespectacled face as his target.
Amsler:
Sort of wish it was you at this point.
But before he can go for a cover, Draco from the apron, whips Robbie around by the shoulder and then tries to drop him throat first on the top rope. Robbie blocks it with an uppercut, grabs a handful of blond locks, and rams his partner head first into the steel ring pole! He turns around and Ito is just starting to recover. Robbie goes to pick him up and instead Ito drags him down into a small package!
ONE!
TWO!
Robbie breaks free of it. Both competitors scramble to their feet. Robbie reinserts control with a forearm shiver. Ito stomps the foot of Robbie and then spins around connecting with an elbow that knocks Robbie back, Draco tags himself in. Ito runs at Robbie in the corner and connects with a dropkick and as soon as Ito gets back to his feet he is met with a springboard forearm from Draco.
Aiello:
Love him or hate him, that guy is talented.
Sydney:
How can anybody hate that man? GO DRACO!
Amsler:
I can give you a list.
Draco lifts Ito and whips him into the ropes and follows. As Ito hits, Aeon tags himself in and at the same time Draco hits a lariat that knocks Ito over the top rope. Draco smiles as he looks at the downed Ito and Aeon comes from behind, Draco ducks his attack and comes up quick locking Aeon's head. Draco spins around and lunges forward driving Aeon's head into the mat with THE GOLDEN TICKET! Draco rolls over Aeon and goes for the pin.
ONE!
TWO!
THREE!
DING DING DING
Dobrev:
And your winner, via pinfall and NEW Television Champion,
DRACO LAZARUS!
Draco gets up and makes the ref raise his hand as he grabs the TV championship, smiling ear to ear. He points to himself yelling "IT'S NOW MY THRONE BITCHES!" He celebrates his victory as cocky as he can as the boos rain in.
Aiello:
Not sure how I feel about this. Draco as TV championship? If his ego wasn't big enough already. Nonetheless, great victory by him. That wasn't easy.
Sydney:
BEND DE KNEE!
Amsler:
If he plays the role of Daenerys, does that make Sanders Drogo?
Aiello:
Now it's onto the next. It will be interesting to see how Victor Price performs against Iggy but first it seems we have some action backstage
Camera cuts backstage
We cut to backstage where Ace Heart is standing by with Cyrus Black who has a towel draped over his shoulder. He is sweating and has wet hair.
Ace Heart:
Cyrus, after that grueling tag team war brand match earlier in the night, what's next for you?
Cyrus:
Whats next for me? Well right now I just going to enjoy the moment of getting my first Stranglemania under my belt, and then I'm going to clean up and take a seat out there with the awesome Japanese fans and I'm going to enjoy the rest of the show and then I'm heading out to Shinjuku tonight to party until the wee small hours of the morning... and then I'll wake up and stranglemania weekend will be over....
Cyrus's smile fades and a serious expression replaces it as he wipes his face with the towel.
Cyrus:
...and then i'll be home and when I say home I mean back on Brawl and I've got a message to for the rest of the EWC roster.. for Jon Spartan... for Victor Price... for President Mac, don't underestimate me. A year and half ago I walked out on this company when I was just starting to gain some momentum. Now I'm back and this time I'm not going anywhere and I'm not just going to be another face in the crowd. I have a duty to show the world what I can do in a wrestling ring and I owe it to myself to see how far I can reach. So any challenge, anytime, anywhere I'll be ready. I'll overcome any obstacles that are put in my way, I won't stop until...
Cyrus looks at the StrangleMania XIV poster that's on the wall next to him.
Cyrus:
.... until my face is on that poster. My time is now.
Cyrus shakes Aces hand and walks off. Ace turns back to the camera as we cut back to ringside for the International Championship match
EWC INTERNATIONAL CHAMPIONSHIP
LAST PERSON STANDING / NO DQ MATCH
Victor Price
Vs Iggy Swango

---
---
Aiello:
Things are about to heat up here tonight as next we've got the International title match! What a controversial journey we've taken to get to this match!
Sydney:
Theres nothing controversial about it! Victor Price is not just the right person to step in and face Iggy Swango for the title, he's the only person who can do it!
Amsler:
Oh please give me a break! There's a roster full of deserving superstars who would love to be given the opportunity that Victors just handed himself.
Dobrev:
Our next match is a last person standing match, and it is for the International championship... Making his way to the ring .. standing at 6 foot 5 inches, and weighing in at 260 pounds .. from Miami Florida .. Victooooorrrrrrr Priiiiiiice!!!!!
Pyros hit and "My Way" by Limp Bizkit begins to play as Victor Price jogs down the ramp way. Wearing his hood up, he remains focused on the ring and drowns out all the noise around him. As he gets to the ring, he unzips his hoodie and throws it near the ring. Price slides into the ring and does some jumping jacks as he gets himself pumped up for the match.
Sydney:
Take a good look at your soon to be new International champion!
Amsler:
Are you kidding? This is just another example of Victor Price abusing his power. He's an opportunist but I think he's bitten off more than he can chew this time. Iggy Swango is a legit bad ass.
Aiello:
Victor Price inserted him into this match after the firing of Nicole Taylor. One person who certainly isn't happy that Victors put himself in this spot is the assistant general manager of Brawl John Spartan.
Sydney:
Spartan better watch what he says or he'll find himself flipping burgers at McDonalds along with that potato headed fool Nicole Taylor.
Dobrev:
And making her way to the ring.. standing in at five feet seven inches tall, weighing at one hundred and forty-five pounds, from San Francisco, California, representing Freaks and Geeks, She is the International Champion......Iggy Swango!!!
"3's & 7's" by Queens of the Stone Age hits the arena as the lights dim low before strobing between red and the pitch blackness of the arena. Just as the loud guitar riffs echo throughout the arena the lights starts pulsing red and Iggy Swango emerges from behind the curtains as smog engulfs her. She stands at the top of the stage for a few moments as she nods her head to the rhythm of the music. Her trainer Tao Ohashi joins her. Iggy starts bouncing on the stage and rocking out with an air bass playing along with the music before making her way down the ramp. She throws the devil horns with her hands and sticks out her tongue taunting her Japanese fans as Red and Black confetti streamers come raining down from above on her way down to the ring as Tao Ohashi follows behind her. Iggy rolls under the bottom rope and pops up on her knees in the middle of the ring. She slowly stands to her feet before raising her hands into the air.
Aiello:
One thing is for sure Iggy doesn't give damn who she's fighting! She won't be fazed by this last minute opponent change.
Amsler:
Iggy is laser focused as always and don't forget she has a mean streak. Plus she's living the Dream, she gets to beat up Victor Price in a no DQ match!
Sydney:
Iggy needs to be careful, what happens tonight could determine her future in the EWC! Victor Price is a powerful man!
Iggy raises the International title up in the air as she goes face to face with Victor. The ref has to separate them as they both mouth off at each other. Iggy turns and kisses the championship before handing it over to the ref. All of a sudden Victor Price rushes towards Iggy and elbows her on the back of the head causing her to fall to the mat as the ref calls for the bell.
DING DING DING
Aiello:
Here we go the bell hadn't even rung yet and Victor Price has already taken a cheap shot!
Sydney:
All's fair in love and war and last person standing matches Joe!
Victor doesn't let up on his assault on the champion as he reigns down kicks on Iggy, he then drops to his knees and starts pounding Iggys back and head with his fists as the fans boo him. Victor stands up and drops an elbow right on Iggys back and then he does drops another elbow and another one and another one. Iggy holds her back in pain. Victor shouts at the ref to make the count as he struts around the ring with a smile on his face. The ref starts to count....
1...
2...
3...
4... Iggy pulls herself with the help for the ring.
Aiello:
What a start here from the Brawl GM, Iggy might be in trouble.
Sydney:
I told you, we're gonna see a new International champion crowned in the Tokyo Dome at the biggest show in the history of the EWC.
Amsler:
What the hell is Victor up to now?
Iggy still holding her back moves towards Victor who is on one knee down in the corner with his back turned. As Iggy gets close to him Victor turns and smacks Iggy right in the face. Iggy drops to the floor and look to be out cold. Victor smiles and brushes his knuckles over his chest as the camera zooms in to show a pair of brass knuckles on his fist. Victor takes the knucks off and throws them to the outside.
Sydney:
It's all over, what a win for our Brawl GM. What a hero!
Aiello:
I hate to say it but you could be right. Iggy has been sparked out cold by those brass knuckles!
As the ref begins to count Victor Price smirks and climbs out of the ring. He goes over to the time keepers area and grabs the International championship.
1....
2....
3....
4....
The fans jeer loudly as Victor holds the title over his shoulder and begins to walk around the ring towards the ramp while the ref keeps counting....
5....
6....
7....
Victor is halfway up the ramp with his back to the ring when the fans erupt in delight. Victor, wondering what's going on, slowly turns to see that Iggy has started to stir and come to life in the ring...
8...
Iggy gets to her knees...
9...
Iggy gets to her feet!
Amsler:
That's the heart of a champion right there!
The fans cheer the dome down as Iggy wobbles and leans against the ropes, touching her face she realizes she's bleeding heavily from the nose. Victor Price shakes his head on the ramp in disbelief, then he rushes towards the ring with the belt in his hands. Victor slides in the ring and charges at Iggy trying to hit her with the championship belt but Iggy ducks his attempts. Victor turns around and Iggy headbutts him straight in the face. Victor is stunned as he falls back towards the ropes and drops the belt. Iggy runs at Victor and big boots him hard sending him over the top rope to the outside. Victor gets to his feet but Iggy is quickly out of the ring and right behind him she hooks her hands around his waist and throws him backwards for a release German Suplex. Iggy looks angry as she stares at Victor who's holding in head and back in agony. Iggy lifts up the ring apron and reaches underneath the ring, after a couple of seconds she pulls out a kendo stick to the delight of the Japanese fans.
Amsler:
Oh my Iggy has some bad intentions with that kendo stick!
Iggy slowly moves towards Victor Price who has backed away towards the ring steps. As Iggy approaches him Victor holds his hands up and pleads with her. Iggy twirls the stick in her hand for a moment as she looks around the red hot crowd who are all chanting her name. Victor tries to get up and grab the stick but Iggy sees him coming she swings the stick and cracks it over his shoulder. Victor falls to the side in pain as Iggy hits him again this time around the back with the kendo stick. Victor let's out a painful cry as the crowd chant one more time Iggy shrugs her shoulders and then let's out a loud scream as she unleashes a fury of kendo shots on Victors back and sides. The crowd start to count along with the number of kendo shots that connect with Victors body. Iggy doesn't let up as she continues to hit him with the stick time and time again. The crowd start to lose count at twenty-five. Victors back is covered in nasty looking red marks.
Sydney:
Come on this is inhumane! Stop this!
Aiello:
Victor Price wanted this, he chose to give himself a title shot and now he's suffering the wrath of the champ!
Amsler:
Somewhere in the arena Jon Spartan is watching this with a smile on his face.
Victor pulls himself up on the announce table as Iggy goes to hit him again with the kendo. Victor grabs a bottle of open water that's on the table and he sprays it in Iggys face temporarily blinding her. Victor charges at Iggy, picking her up and ramming her back first into the ring post. Victor let's her go and moves away as he holds his back. Iggy leans against the ring post catching her breath. Victor again charges at her, but Iggy moves away and Victor runs head first into the ring post. Iggy wastes no time moving in on him, hitting Victor with a European uppercut and then a headbutt. Victor stumbles backwards and falls over the barricade towards the fans. Iggy follows him as Victor starts to move through the crowd and up a set of stairs. Iggy grabs a fans drink out of his hand and throws it over Victors face as he trips on the steps that lead up to an exit door. Iggy picks up an empty steel chair and crashes it over Victors head as he falls back dazed and confused. Iggy grabs Victor up by the hair and then whips him into the exit doors. Victor crashes through the exit doors into a hallway on the other side as the fans cheer Iggy on.
Sydney:
Where the hell are those two going?
Amsler:
There going to end up on the streets of Tokyo at this rate!
Victor moves down the hallway in the Tokyo Dome as Iggy follows him. Victor comes to a large wooden table with lots of food on it, he picks up a plate of sushi and throws it towards Iggy but she ducks and the plate hits the ref right in the face.
Aiello:
Victor just hit the ref in the face with a plate of Sushi!
Sydney:
Ahahahaha ok that's it we can all go home now! Nothings going to top that tonight.
Amsler:
Stranglemania baby! Anything goes.
As the ref wipes his face, Iggy catches Victor with a roundhouse kick causing him to fall onto the table but it doesn't break. Iggy spots a nearby ladder leaning against the wall. She quickly sets the ladder up next to the table, then she climbs to the top. The hallway by this time is nearly filled with fans as the security struggles to hold them back. Iggy stands on the top of the ladder and looks around as the fans cheer. Iggy jumps from the top of the ladder and hits a leg drop on Victor Price which sends them both crashing through the table! A holy sh*t chant starts up. The ref starts to count as both Iggy and Victor are down.
1...
2...
3...
Iggy starts to stand up.
4...
5...
6...
7...
Victor starts to come around as Iggy is on her feet. Victor crawls away from the table. As Iggy tries to grab him he kicks her legs out from underneath her. She falls to her knees Victor gets to his feet and pushes the ladder so it falls on top of Iggy. Victor slowly moves down the hallway away from Iggy. Iggy pushes the ladder off her and getting to her feet she follows Victor down the hallway. Victor moves through a large set of double doors which leads him to an underground car park. Iggy isn't far behind him as she approaches the doors. Victor grabs a fire extinguisher that's on the wall, he sprays Iggy in the face with it. Iggy can't see as she stumbles around Victor hits her with the VIP! Iggy crumples to the floor.
Aiello:
Victor could sneak the win here, how much can both competitors put themselves through?
Victor leans against the wall as he calls for the ref to count...
1....
2...
3...
4...
5...
6...
7...
8...
Iggy starts to move! Victor can't believe it, he bangs his fists against the wall in frustration. As Iggy pulls herself up Victor moves across the car park towards a car that has its lights on. Victor opens the car door and pulls the driver out, he then gets in the drivers seat.
Amsler:
What is Victor doing? This is crossing a line!
Sydney:
Unfortunately I have to agree. If Victor is going to do what I think he's going to do.. this is too far!
Victor Price presses down hard on the accelerator and the car speeds forwards towards Iggy! At the last minute Iggy rolls out of the way of the car and Victor slams on the breaks. The car screeches to a halt just before it hits a wall. Victor opens the car door and goes to step out but Iggy runs and dropkicks the car door and it smacks Victor in the head as he falls back into the drivers seat. Iggy pulls Victor out of the seat, she then climbs onto the hood of the car and pulls him up with her.
Sydney:
Oh come on now Iggys crossing the line!
Amsler:
Well Victor did try and run her over!
Aiello:
I believe that would have been murder.
Iggy signals for the end as she headbutts Victor then hits him Non-Zero Possibility on the windshield of the car which smashes when Victor lands on it. The ref starts to count as both competitors lay on the smashed windscreen....
1...
2...
3...
4...
5...
6...
7...
8...
Iggy rolls off of the car and to her feet much to the fans delight!
9...
10..!!!!!!!!
DING DING DING
Dobrev:
Here is your winner and stilll International Champion.... Iggy Swango!!!!!
"You make my dreams" by Hall and Oates plays throughout the arena as Tao Ohashi hands Iggy the International championship. Victor Price is helped off of the car by medics as Iggy climbs onto the car roof and holds the championship up high as the fans cheer her.
Amsler:
She did it! Iggy Swango has proved how tough she is tonight!
Sydney:
Poor Victor! He's not going to be happy when he comes around.
Aiello:
I am out of breath watching that rollercoaster ride but we have got much more to still to come folks .. but first .. lets head backstage where I'm told Dominic Sanders and The Limit are standing by
We cut to the back where Dominic Sanders and The Limit are standing by with Ace Heart.
Heart:
Hello, EWC Universe! I'm standing here with the EWC Undisputed Champion Dominic Sanders and The Limit. First off...
Sanders:
No, no. Allow me... First off, welcome back, Ace. It's been awhile since we've seen you. You've been replaced by that chubby goody goody Brian Spades on Brawl and Rampage. What a shame what they've done to you.
Heart:
Well, actually it's been quite nice. I've got more time...
Sanders:
ACE NO ONE CARES.
Heart:
... Oh. Okay. Well, from what I understand, you've got something to address here this evening.
Sanders:
You're right. I do.
Sanders turns towards the camera.
Sanders:
You see, there are a lot of people around here who don't seem to like me. They don't seem to like the way I've gone about getting to where I am. And that's fine with me. I don't really care. One thing I DO care about is making sure the Main Event goes undisturbed tonight. That's where these two come in.
The two members of The Limit step forward.
Sanders:
Now, I know that there are folks lurking in the shadows. There are people who have particular interest in my match tonight. And I'll be god-damned if I am going to allow them to find a way to disrupt it. So, yes... The Limit WILL be standing outside of the Cell tonight. They're going to make damn sure that neither Xavier Reid nor myself have any numbers advantage in this match.
Heart:
Numbers advantage? But what if The Limit interferes? How do we know that they will stay out of the way?
Sanders:
Do you not trust me, Ace?
Heart:
Well, we've just seen before what...
Sanders:
Okay, okay. Fine. I'll give you my word. But I'll back my word up with a guarantee. Ace Heart. Xavier Reid. President Mac. EWC Universe... if either member of The Limit gets involved in the match in ANY WAY, I will forfeit the Undisputed Championship.
Aiello:
WOW!
Sydney:
What is he talking about?! He shouldn't do that!
Amsler:
I'm actually in disbelief.
Sanders:
You heard me correctly, Ace. The Limit will be out there for two reasons: to protect Dominic Sanders and to protect Xavier Reid. We aren't going to allow ANYONE to sour this match. And, again, if The Limit are the ones to do so, then not only will they be fired, but I will relinquish this Championship. And you can bet on that.
Sanders and The Limit walk away, leaving Ace Heart by himself.
Heart:
There you have it, folks. If The Limit interferes in the Main Event tonight, Dominic Sanders will VOLUNTARILY give up the EWC Undisputed Championship regardless of the outcome.
We move back to ringside for the FSW Championship Match
FSW CHAMPIONSHIP
THE WONDERCRUSH
Stitches
Vs Melody Malone

---
---
Back at ringside, the camera pans around as the glass cage suspended just above the ring. Crew members distribute various glass armaments in the ring.
Aiello:
StrangleMania continues on with possibly the most disturbing match of the evening. This show has always been been known for ultraviolence and tonight is no exception. We will see blood by the gallons possibly but there is something strange about this Wondercrush.
Sydney:
You just aren't used to how FSW does things now. You see, it all makes sense to me. Melody Malone and Stitches have to survive ... that to take claim of the Future Stars of Wrestling championship. I like 'em both.
Amsler:
Of course you would. I was hoping this would be a peaceful night without Micah but here you are.
Dobrev:
The following match is THE WONDERCRUSH and will be decided via stoppage, it is for the FSW CHAMPIONSHIP! Joining us first, the challenger, from The Carnival of Shattered Dreams, weighing in at 260 pounds ...
STITCHES!
In the center of the stage, a roaring fire emerges. As the fire burns a group of children come out onto the stage and begin to dance around the fire, signing the 'ring around a rosie' nursery rhyme attached to Ghost's 'Ashes' prequel. As the drum beat and guitars kick in the children scurry away behind the curtains and the lights dance in time to the beat. From behind the curtains emerges a menacing silhouette who steps through the fire. As the song abruptly comes to an end the lights go out.
'One Missed Call (2008) Theme' kicks in from the thirty-third-second mark. Smoke begins to spew out from behind the curtains as the lights come back on in the arena. Standing in front of the fire with a wide, red-painted Chelsea-esque grin across his face is Stitches. Stitches stares out at the crowd of people before him, surveying the scenery at Stranglemania.
Sydney:
How appropriate that this psychotic clown is at an event titled Stranglemania. He must feel right at home here.
Aiello:
Stitches has been here before. Let's not forget the brutal Monster's Ball Match he had with El Pablo this time last year. Stitches dethroned El Pablo to become a two-time Indy Champion and now he is looking to once again make Stranglemania a championship success as he challenges Melody Malone for the FSW Championship.
Stitches methodically makes his way down the ramp, staring down the crowd members who dare lean too far over the crowd barricade. As he reaches the bottom of the ramp he stops and once again looks out at the crowd of people before him. Stitches approaches the nearby steel stairs, climbs up onto the apron and begins walking the edge of the apron like a tight rope before reaching the nearby ring post. Stitches climbs up onto the second rope and throws his arms out wide for the crowd to embrace him. As expected, the crowd does not embrace a sinister-looking clown.
Stitches hops down from the rope and enters into the ring before approaching the nearby corner of the ring. Stitches turns around, facing the center of the ring and sits down in the corner of the ring, waiting for the bell to ring.
Dobrev:
And his opponent, from San Diego California, weighing in at 138 pounds ...
FUTURE STARS OF WRESTLING CHAMPION, MELODY MALONE
!
The lights dim down, eventually leaving the arena in darkness. A low rumble comes over the PA system, as white noise that sounds almost like bad vinyl slowly starts to get louder and louder.
You make me vicious
Watch as I make the pain my mistress
You can call me Miss Malicious
I'll dress you up in stitches
No, I can not resist this
Smoke billows across the stage as the lights slowly start coming back to life and Melody Malone slowly saunters her way out from backstage. She's clad in a long jacket that is held closed at the midriff with the FSW Championship - but still exposes a leather harness-looking outfit.
If it don't hurt I get suspicious
I like to take the knife and twist it
Yeah my love is sacrilegious
I'm not scared to admit it
This violence is delicious
As the music hits its crescendo Melody throws her head back and outstretches her arms, prompting pyro to shoot out in a 'V' behind her.
What doesn't kill me
Makes me vicious
I'm not gonna break
I can take all that you can give
This is survival
Of the sickest
I am not afraid, bring the pain
Melody continues down the ramp toward the ring, ignoring the fans ringside with a half sneer. She climbs up onto the apron, stepping in between the bottom two ropes before she takes her place in the center of the ring. She pulls the championship off of her waist, revealing her leather halter harness as the jacket falls open. Thrusting the championship into the air, she absorbs the crowd's ambivalence before kissing the face of the title and setting it into the corner of the ring. She then removes the jacket and tosses it off to the side, adjusting the finger-less gloves on her hands as she takes a step back from the center of the ring.
Aiello:
And now, that glass cage lowers. The Wondercrush has begun...
DING DING DING

The crowd settled in a hushed silence as is the tradition in Japan. Malone and Stitches just stare at each other, separated by mere feet.
They take in their surroundings. The cage is four plexiglass walls bracketed together almost crudely with steel poles reaching up into the arena ceiling. Surrounding the champion and challenger are glass trays piled on with broken glass, fluorescent light tubes, and most ominously a number of assorted glass tables - coffee tables, long tables ... just long sheets of glass. They see all of that and much to their credit, there is no fear. They refocus on each other and step to the center. Melody still has her championship in hand. The nature of this match doesn't disallow it.
Aiello:
You see the official John Dean? He's a spectator at best. There was a lot of speculation between these two about just how win this match. Well, there are no pinfalls. No submission. It's just, whoever can't get up anymore.
Sydney:
It's pretty great, isn't it?
Amsler:
You're a sick man, Cid. A sick, sick man.
And finally, after all of the sniping at each other - they collided. One would think that Stitches would quickly overpower the champion being nearly twice her weight but Malone was savvy and slipped a forearm into the rib cage of her challenger. She shouldered Stitches into a turnbuckle. The clear wall wavered from the impact. She twisted Stitches' arms back behind the top rope, involuntarily puffing out his chest. She grabs at at the top of his dress shirt and rips and pulls, tearing it open, exposing his bare pale chest. She digs her nails in and draws blood. The clown grits his teeth but doesn't react more than that. To bring this back into the realm of wrestling, she then does a knife edge chop across the fresh wound.
The acoustics of the glass cage echo the chop's impact throughout. Then she looks behind her, the heel of her boot nearly crushing a light tube. She hefts it into her hand, reels back and looks to shatter it right over Stitches' face but the clown ducks out of the way just in time. He breaks against the top turnbuckle and nearly disintegrates in her hands. The number one contender spins her around by the shoulder and knocks her off balance with an elbow to the side of the head. Stitches battled her into the middle of the ring, staggering her with a knee to the midsection. Bounding off the ropes, he charges with a lethal lariat, but the champion ducks and quickly downs him with a reverse neckbreaker.
The two fighters crawl away from each other, heavy with breath.
Aiello:
Further into this fight, there is still some trepidation. Melody has drawn first blood so to speak but there seems to be hesitation to go further.
Sydney:
Mate, you've got a habit of speaking the obvious. Of course they are. You think Malone wants to be all mangled? You think Stitches - strike that, he may enjoy a few more cuts.
Amsler:
Not if it costs him the championship. Behind the issues of being not belonging here and all of that, this is still about the FSW Championship.
Stitches uses the ropes to get to his feet slowly as Melody crawls over to one of the trays with broken shards of glass - when something catches her eye. Carefully, she retrieves a heavy leather glove with glass glued all over it. Razor sharp edges point out from the knuckles. The glove fits. She climbs to her feet, hiding her new weapon behind her back. Stitches sees her coming but it was almost too late. Like out of a scene from a horror movie, she charges, broken glass aimed right at the clown's painted face. Mere centimeters away from contact, Stitches catches her forearm. A struggle ensues as Stitches bends her arm backwards to avoid the glove. Melody reaches out with her free hand and jabs her thumb in his eye.
She adjusts the glove and then punches him right in the forehead like she has done to any number of opponents hundreds of times before. This time though, that was the crunch of glass and a splatter and spray of blood that hits the glass wall behind him. She looks down at her hand in and goes back for another devastating blow. This time Stitches block its again and immediately goes on the offensive. The mixture of the slice over his right brow seeping through his paint, down his lips, into his shirt, is grotesque as he punches and kicks at the champion. In a nasty visual, Stitches grabs the glove wholesale off of her hand and tosses it over his shoulder before resuming the heavy assault. Out of desperation, Malone rakes him across the eyes and scurries away. She grabs up another light tube but Stitches kicks her right in the knee cap.
The tube pops up and Stitches snatches it out of air before smashing it over the champion's head! The glass shatters in almost a fine dust, getting caught her in her hair. With his foot, he kicks and spreads all over the contents of one of the glass trays throughout the middle of the mat.
Aiello:
This could end it very quickly. There was no way a match like this would be a marathon.
Stitches sinches up both of her arms, looking to spike her with the Sounds of Silence. Melody drops to a knee, fighting against the nasty drop. Stitches reasserts control but not before Melody gets her head up under between his legs with a modified back body drop! Stitches grabs his lower back as his body grinds down the glass. The referee, almost foolishly, checks on the wellbeing of Stitches and gets shoved away. Melody boots him in the mouth and then turns around, surveying her situation once more. She lifts up one of long glass tables and props it against the turnbuckle. The plan almost goes awry when she is blindsided by the clown. Her face plants into the table. Stitches take a few steps back and charges, pumping his legs into the air, looking to shatter some glass with the Beautiful Disasterpiece.
Melody moves.
Stitches' hits the table and breaks through. The tough leather being the only thing that saved him from cutting his feet open. He hops on one leg and pulls his other from the remains of the tables frame. Melody leaps on his back in what could be described as a sleeper attempt but its more barbaric. She grapevines her legs around his torso and claws as the cut in his eyes. Stitches backs into the cage wall and the back of Malone's head hits the glass wall. He grip loosens enough for the clown to hurl her overhead and onto the mats. Just her luck to miss any of the huge shards of glass that are scattered about the mat now. He drops a knee into her lower back...
Aiello:
This is the moment he's been waiting for.
Sydney:
I don't Melody is one of this girls that likes to be to told to smile more but she may not have a choice.
Amsler:
You're a pig, Cid.
And he locks in that Chesire Smile. With the camel clutch on, he fish hooks the corners of her mouth. His boot kicks against something. The shine of it catches his attention. He momentarily loosens the hold and grabs the object of his desire. A piece of glass that might as well be the blade of a knife. From there, the crowd goes even more quiet. The expressions on the audience's face, the referee, everyone is distraught as Malone bucks away away from Stitches hooking Malone's mouth open - an with his free hand, trying to slice up her cheek.
He gets closer and closer. Millimeters away from maiming Malone. The tip of the shard touches her cheek ... but Malone adjusts and Stitches jumps off Melone holding his hand. In a split second, Melody has bitten down as hard as possible on his fingers!!
Aiello:
These two in a very short amount of time have shown that they don't like each other and they don't value their livelihood. This hasn't been a wrestling match, it's been a brutal fight between hated enemies.
Sydney:
Welcome to FSW, Joe!
Amsler:
I'm still burned that the clown signed on full time with you wackjobs. Takes one to know one, I guess.
The camera finally catches the severity of the light tube shattering over Melody's head as she struggles to get to her feet. Blood from a cut on her scalp begins to speed down her forehead, mixed in with with near microscopic bits of glass. Whoozy, she still blocks a punch from a pained Stitches. She looks to inject some Nightmare Fuel into the Wondercrush. The spike DDT is halted as Stitches desperately avoids to be impaled face first on a pile of glass.
He hits a quick blow to the kidney and the front face lock loosened. He shoves her into ropes, kick to the gut, and then he cinches her up for Crimson Arrow! With her in the air, he runs her into the cage wall. The impact leaves a blood smear. Stitches' knees wobble as he struggles to keep her in the air and despite Melody bludgeoning him with a knee to the temple, Stitches hits that falcon arrow through a small round table!
The table shatters!! Stitches stirs first and Malone does not and with the one of the large shards being slick with Melody's blood ... the official calls for the bell!
DING DING DING
Dobrev:
And your winner via stoppage and
NEWWWWWW FSW CHAMPION STITCHES
!
There isn't much celebration. No one is getting to their feet. Dean tries to get raise Stitches arm into the air but ends up just draping the title over the bloody man's chest.
The blood stained cage begins to rise.
Aiello:
Stitches has unthroned Melody Malone in the Wondercrush. He is now the king of FSW but at what cost?
Sydney:
I liked them both but Stitches really was at home in this nasty little bout.
Amsler:
And maybe he sticks it to FSW and takes that baby back to Prime. That'd be a sight to see
Aiello:
Maybe so. One, Malone will have plenty to say about this and she will be looking to reclaim her crown very soon. Two, Stitches has made it clear that he places no loyalty to Prime. He just goes where he wants.
Camera cuts backstage
A knock on NSFW's locker room door heralds the arrival of Bryan Spades, probably looking for a pre-match interview. The Tag Team Champions answer, both dressed to compete, their titles over their shoulders. Unfortunately for Spades, though, Mike snatches the mic from his hand and gets right to the point.
Spades:
Big match tonight for NSFW, what do-
McGuire:
Hobs. Mars. Don't think I didn't hear your cute fucking comments about us. Now, don't get me wrong. I'm used to fuckers talking shit. That's rote around here. And frankly I don't give a fuck if you make fun of the way I talk. Big fucking deal. What I DO have a problem with is what you said about my partner. That burns my ass something awful.
The Bronx Brawler stares intensely into the camera.
McGuire:
I tell him
nothing
about what to think or how to feel. He's not a fucking puppet, or an empty shell, or… heh. You know what? I'm proving your fucking point.
Turning to her side, she hands her partner the stick, letting him speak for himself. John looks at her blankly as he accepts the microphone. There is a moment of silence as he looked at Bryan, and then Mike, and then forward.
Church:
Sometimes, my friend gets tunnel focus. Sees or hears one thing. I get it, though. Mind games, right?
John shook his head.
Church:
I believe in cause and effect. And so we'll maintain the level of professionalism that is expected of us. We'll do our best to maintain the focus of all of this: The Tag Team Championships. However, Shock and Awe stands for violence for violence's sake. It's their modus operandi.
He steps into the frame, speaking quiet and deliberate into the camera.
Church:
Curtis, when my knee parts you from just a few more brain cells, you'll know exactly why. Freya, when you feel the light seeping out from your vision, you'll know exactly why. I heard it all loud and clear and I'll show the world just what I
think
and
feel
about Shock and Awe.
John passed the microphone back to Mike and walked off camera without another word.
McGuire:
...heh. Enough said.
Tossing the mic to Spades, Mike follows her partner out of the shot.
EWC X-DIVISION CHAMPIONSHIP
INFERNO MATCH
Mike Strong
Vs Curtis Mars

---
---
We return to ringside where flames erupt from the ring apron, signaling the beginning of the next match.
Aiello:
Woah! This is definitely going to be a hot one! The Inferno match for the EWC X-Division Championship!
Sydney:
The resident sicko that is Curtis Mars facing off against the lovable Dad-bod that is Mike Strong? I'm not so sure Strong is up for the task.
Amsler:
Even iron has a melting point, but that doesn't stop it from hurting any less!
The lights dim and the crowd grows silent. The sound of rivets tightening and metal grinding echoes through the arena. Then a slow beat of a drum begins to hit. The crowd claps along with the beat as a guitar strums, "Ironman" by Black Sabbath begins to play. The very familiar guitar sound as the lights begin to flash and spin it around the building, gold and white strobes flash atop the stage, as the words "STRONG" emblazoned on the tron as Mike Strong makes his way onto the ramp.
Dobrev:
The following match is an inferno match for the X-Division championship! The only way to win is by setting your opponent on fire! Introducing first, from Cleveland, Ohio, standing six feet four inches tall and weighing two hundred and sixty-five pounds ...
"IRON" MIKE STRONG!
The song continues to play as Mike Strong begins the long walk down the ramp, taking in all of the excitement of the crowd as he marches down toward the ring. As he round the corner he high fives a few fans in the front row and scales the steel steps. Walking along the apron he turns around to look at the crowd, letting it all to soak in once more. Wiping his feet off on the apron he kicks his foot over the middle rope and climbs into the ring. Making his way across the ring and scales the turnbuckle throwing his hand into the air to a roar from the crowd.
Aiello:
Mike Strong doesn't seem intimidated by the flames and that takes some serious will power!
Sydney:
I'm sure that will change once Curtis Mars is trying to sear his skin.
Amsler:
I don't think that is the goal; I think both of these guys just want to win, not to maim each other!
Pyros hit and "Smile" by Frank Sinatra begins to blast through the arena sound system. The lights flash and a platform begins to be raised in the side of the stage. As the stage itself is filled with smoke, knelt down on one knee is Curtis Mars in the center of the rising platform. He uses his hand to hold up his head and as the platform raises higher, he slowly lifts his head up and there is an odd smile on his face. Once the platform stops, Curtis leaps into the air, lands with his arms spread out wide and lets out a loud scream of excitement. He looks to the fans, then eyes the ring excitedly smirking.
Dobrev:
And his opponent, hailing from Oymyakon, Russia! He stands at six feet tall and weighing in at two hundred and five pounds … The X-Division Champion ...
CURTIS MARS!
Once to the ring, Curtis jumps up onto the ring apron, grabs the top rope and uses it to spring himself up and over landing on his feet, but rolling to the center. Stopping his roll on one knee, his arms out screaming in excitement again. Curtis then stands up, circles into his corner and rocks back and forth rolling his wrists waiting for his match to begin with his chin down to his chest smiling ear to ear.
Aiello: Curtis Mars looks like he is home … This is going to be intense!
DING DING DING
The bell sounds and both men lock each other in a grapple in the center of the ring. Strong manages to use his strength to overpower Mars, spinning him around, then bringing him up and over, planting Mars to the mat with a wicked German suplex, which in turn sets the flames off, sending them high above the ring!
Strong rolls Mars over, picks him up, and delivers a second German, and then a third! Each impact to the ring sends the flames higher, almost as if the impacts are triggering the ignition system used to light the flames. Strong then grabs Mars by the trunks and drags him to the apron, pushing Mars' hips near the flames in an attempt to ignite the trunks. The flames creep up, lashing at Mars' left leg and singing it a bit, but fail to actually ignite anything as Mars yells out in pain.
Mars' instincts kick in and he starts to swing his elbow back, catching Strong in the jaw with a sickening crack! Strong stumbles back, holding his lip as it begins to bleed, as Mars pulls himself away from the apron, rubbing the newly formed first degree burn on his left leg. Both men clamber back to their feet, Mars favoring the left leg, Strong checking his jaw to make sure it isn't broken.
The two then get their wits about them and begin to pace around the center of the ring in a circle, both keeping their distance from the flames on the outside.
Aiello:
We're barely into this and we've already got some seared skin! The smell is almost unbearable!
Sydney:
Oh come on, don't go puking all over. This is just the beginning, wait until Curtis gets his hands on Mike!
Amsler:
You know ... It doesn't smell half bad. I don't see what the problem is.
Strong goes for a lock up with Mars, but Mars moves out of the way and lands a few swift kicks to Strong's thighs, then leaps up and connects with an enziguri, bringing his foot up across Strong's temple, sending him crashing down to the mat hard on his back and bringing the flames high up once again!
Mars then looks to the ropes, takes a deep breath in, runs at them, leaps forward, and springboards off from them and connects with a moonsault, sending the flames soaring high into the air once again! Mars mounts himself over Strong and lays down a flurry of swift strikes to Strong's head and chest, attempting to keep the bigger man down momentarily.
Mars gets back to his feet and leans against the turnbuckle to catch his breath. The flames reach up around Mars and hold there for a moment, making a smile crack across Mars' face. He reaches his arms out and swats at the flames as he waits for Strong to get back to his feet.
Aiello:
Curtis is literally playing with fire! He's gotta' be careful, he could cost himself the match!
Sydney:
I think he knows what he's doing! He's just biding his time and letting that leg heal up some more!
Amsler:
Or he is trying to bait Mike to the flames!
Strong gets back to his feet, wiping the blood away from his lip and spitting some into the flames. He beckons Mars to bring it, so Mars delivers. Mars runs at Strong and goes for a high knee, but Strong ducks the knee, catches Mars mid-air, and then plants him down to the Rustbelt Spinebuster!
Strong falls back onto his back breathing heavily as Mars lays in the middle of the ring motionless with his eyes glazed over, dazed from the devastating slam.
Strong starts to pull himself up with the ropes but the flames lick his hand, making him retreat back quickly. He turns his attention to Mars, who is now starting to get to his knees. Strong approaches Mars with fire in his eyes, reaches down with both arms, picks Mars up, and starts to squeeze the life out of him with the Iron Lung; Strong's patented bear hug!
Strong squeezes hard and starts to thrash Mars around violently, attempting to put him out, but Mars is fighting back, leading some punches to the top of Strong's head. Strong then runs at the turnbuckle and slams Mars' spine into it, sending some of the flames up high around the men. Strong lays some stiff strikes into Mars' midsection, then takes a few steps back from Mars as he starts to wind up his strong arm.
Strong then runs at Mars, spins around mid-charge, and then goes for the Iron Strong Arm in the corner, but Mars side-steps Strong and trips him up, making Strong trip up and fall onto the top rope, hanging over it just long enough for the flames to flare up and singe Strong's face! Strong falls back holding his face, but no flames are present on his person.
Aiello:
Mother of god! His face was just cooked for a moment but there is no fire on him! He is still in this!
Sydney:
These guys keep on pan searing each other but that isn't the way to win! Someone needs to get some gasoline or something and give it to these guys!
Amsler:
That is a bit fucked up … BUT it would be exciting!
Mars stands over Strong chuckling a bit, then reaches down to lift him to his feet. Mars lands a few strikes to Strong's jaw, then kicks him in the gut, spins around, and takes Strong down with a jumping cutter! Mars kips up back to his feet but then quickly leaps up and brings his feet down into Strong's chest with a foot-stomp, then delivers a few kicks to Strong's lower back.
Mars then takes Strong by the arms, drags him to the turnbuckle, then lifts him up onto the top rope. Mars climbs to the top with Strong, but Strong starts to fight back, landing a couple of stiff shots to Mars' midsection!
Aiello:
Strong is fighting back, but is it enough?!
Sydney:
If they aren't careful, both of these guys will get cooked!
Amsler:
What does Mars have planned up there exactly?
Strong continues the strikes, but then Mars headbutts Strong, dazing him long enough for Mars to catch his breath once again. Mars delivers another headbutt, then stands himself tall on the top rope, bringing Strong up with him, but then places Strong's head between his legs.
Mars looks to the apron as the flames flicker, then back to Strong with a grin. Mars lets out a loud howl, then leaps from the top with Strong still between his legs, and plants Strong face and chest first onto the flames with the Strange Speeches; Mars' version of the pedigree! Mars drops to the floor and gets to his feet as the flames erupt and engulf Strong for a moment, long enough to catch Strong's trunks and boots on fire.
Aiello:
STRONG'S GEAR IS LIT UP! MARS HAS SET HIM ON FIRE!
DING DING DING
Dobrev:
And your winner and STILL THE EWC X-DIVISION CHAMPION ...
CURTIS MARS!
As the bell rings, Mars takes a fire extinguisher from one of the crew and proceeds to blast the flames on Strong, putting them out entirely. Mars then helps Strong down from the apron and lays him on the floor, patting his shoulder before standing back up and claiming his championship from the referee.
Mars raises the championship high above his head as Freya comes running down the ramp and stands by his side, embracing him tightly. Both Mars and Freya look down to Strong as he sits up and nod at him with approval. Strong nods back and slowly gets to his feet, raising Mars' hand for a moment, and then makes his way up the ramp.
Aiello:
What a match! Both of these men gave it their all but Curtis Mars is the victor!
Sydney:
That was pretty friggin' intense, I won't lie … There were a few moments there where I thought Mike's face melted off.
Amsler:
Nah, Mars wouldn't do that! Look at the respect shown! Who would have thought that the Warden of Extreme had a soft side … Or maybe it's just respect, who knows?
---
A bloody hand covers the screen. As the hand is pulled back the bloody face of Stitches is revealed. Blood also mats Stitches greasy green hair after the hellacious battle he had with Melody Malone inside the Wondercrush structure earlier in the night. Over the shoulder of the carnival clown is the FSW Championship which he successfully managed to tear away from Melody Malone inside the Wondercrush structure. Stitches stares down at the centerpiece of the championship belt.
Stitches:
It has been quite a while since I have been covered in this much blood. I suppose, that is what is to be expected when playing with glass against someone solely intent on using said glass to ensure their own survival. I can't blame Melody Malone, really, for the scars she left on my body. We were both rats in a cage tonight, both fighting for the FSW Championship. And guess what? Here I am, FSW Champion I told you. Didn't I tell you this was going to happen? I warned you all that I was going to usurp the FSW Championship from out of Melody Malone's hands and that is exactly what I did. This 'abomination to the championship' is now champion. Melody Malone's worst nightmare has come true.
Stitches:
But that is only the very beginning. Melody Malone feared the FSW Championship being strapped over the shoulder of a brand invader. She was adamant to ensure that the FSW was no longer treated like the red-headed step-child of EWC. She needs to worry no longer because from this moment onward I bleed orange. I don't care about brand representation. I don't care about FSW's honour. However, I do care about being champion. The Wondercrush was only the beginning in this little endeavour. There is plenty more to come between FSW and the carnival clown.
In front of Stitches, situated on a small table is a single bottle of orange paint and a brush. Stitches picks up the brush and dips it into the paint bottle before smothering the paint brush in orange paint. Stitches lifts the orange-coloured paint brush up to eye level as orange paint dribbles down the paint brush and droplets drip to the ground below. With the paint brush in hand, Stitches places the brush to his face and paints the letters 'FSW' across his face in reverse, so the letters read the right way around for the camera.
Stitches:
Does your reigning FSW Champion look beautiful? Damn right he does!
Stitches places the brush back down on the table, places two hands to his face and smears the orange paint around so it mixes with his own blood before smearing the paint through his hair. The letters 'FSW' are still eligible, but now Stitches entire face and hair are covered in the orange colour of paint and the crimson colour of his own blood.
From the backstage area, Candy is seen munching away on her latest Pocky stick as she goes to speak.
Candy:
Man, this stuff is really good. I should know seeing as how I've been living on it since Robbie and I arrived in Tokyo.
The Sweet Treat giggles and takes her next bite.
Candy:
But as good as this stuff is, there's something much sweeter about to come my way tonight.
Candy licks her lips as she continues.
Candy:
Carlos, you've had your moment as Indy Champion. I hope you drank in every single second of it along with that Spanish wine you love so much. Because it's all about to come to an end here at StrangleMania!
She nods.
Candy:
I know you don't want to believe that. I wish there was a way to sugarcoat this for you. But unfortunately, the reality will be here before you know it. Because it won't be long before the Sweetness takes back over and my second reign as Indy Champion begins!
She smiles at the thought.
Candy:
Be seeing you soon, Carlos.
With that, Candy walks off eating her Pocky as we fade.
EWC INDY CHAMPIONSHIP
G1 MATCH
Candy
Vs Carlos Ruiz

---
---
Aiello:
Up next is the Indy Championship match where Carlos Ruiz defends against Candy in a G1 Match… and the stakes couldn't be higher for Candy. Not only is this the rematch for the title she lost to Richard Garcia in the first round of Group B, but it's her last chance to make it into the final match!
Sydney:
Just what IS the final match gonna be, anyway? I know there's four people involved, and that's about it.
Amsler:
Considering how Marshall Evans has become buddy-buddy with FSW's anonymous GM, who knows what sort of madness he's gonna come up with?! But let's not worry about that right now, guys. We've got a Hell of a match to call here and call me biased if you wanna, but I think Carlos and Candy are gonna steal the show!
Sydney:
Damn right it's bias -
Amsler:
Take it away, Nina!
Dobrev:
This next G1 Match is scheduled for one fall, and it is for the Indy Championship!
Just as "I Want Candy" by Aaron Carter starts to play throughout the arena, brilliantly-colored lights in fun candy shades flash as spotlights of pink and blue and green swirl over the cheering fans. It is into this sweet-as-can-be display that Candy emerges from the back, her smile present, but serious all at once. Even with the stakes being as high as they are, though, she still does a little dance at the top of the stage to play to the fans.
Dobrev:
First, the challenger… from -Place- and weighing in at - pounds, she is the Sweet Treat… CANDY!
After her name is announced, Candy quickly skips her way down the aisle as she tags the outstretched hands along the way, her focus on the ring before her where her fate in the G1 is about to be decided. She circles half the ring before climbing up on the apron. As she takes a seat on it, Candy blows a kiss into the crowd. She then lays back and rolls into the ring under the bottom rope. Once she's on her feet again, Candy takes her place in her corner, her music fading as she takes a deep breath to steel herself for the battle to come.
Aiello:
I can't blame Candy for being her usual upbeat self. While she's kept up her grace and composure under pressure before, this has got to be a new level of pressure for her. Not only because of what we mentioned, but the mental toll of a mediocre performance in Group B overall.
Sydney:
Oh, yeah! Hasn't she been on a losing streak since Dominic Sanders whupped her Candy ass but good at Wrestlefest? Hah, Candy ass… I'm clever.
Amsler:
Shut it, Sydney. Anyway, you're wrong about her being winless. If she was, then even the three point bonus wouldn't be enough to save her.
Aiello:
Right. While she does sit at four points, two of those points are from a bye thanks to Khaos getting injured out.
Amsler:
The other two points come from her only win in the G1 over Jonty Kelly. Candy's got one Hell of a mountain to climb, and Carlos Ruiz has been on FIRE since before the G1 even began.
Sydney:
Buncha' nerds...
"Bamboleo" by Gypsy Kings hits over the P.A. System and the crowd goes crazy for their Spanish Luchadore! The red and yellow colors of the Spanish flag flood the air from swirling spotlights as Carlos Ruiz walks out from the back with his freshly-shined Indy Championship around his waist. He has on his signature leather jacket that is zipped halfway up, pink speedo wrestling trunks, pink boots, and Maui Jim sunglasses. Pausing at the top of the ramp, Carlos beams at the fans as he looks over the Tokyo Dome, taking this moment in.
Dobrev:
Her opponent… from -Place- and weighing in at - pounds, he is the defending Indy Champion… CARLOS RUIZ!
As his name is announced, there's a 'POP' from small pyros that release a gigantic Spanish flag that unfurls to fall behind Carlos! The Indy Champion laughs, pleased at the display before he makes his way down the ramp, slapping hands and pausing for the occasional selfie. Sliding into the ring, Ruiz blows kisses to the adoring fans. He smiles as he removes his jacket and sunglasses and hands them to the ringside attendant. As his music fades, Carlos removes the Indy Championship from his waist and looks at himself in the reflection before giving it a kiss and handing it to the referee.
Aiello:
In direct contrast to his challenger, Carlos Ruiz has yet to be defeated in Group B of the G1. No matter who has been put in the ring with him, he has ultimately overcome every challenge with heart and talent both.
Sydney:
If you ignore how he almost ended Killjoy Ito's career in the second round of the round robin. If Tommy Love hadn't intervened, then his client's career would've been over!
Amsler:
Jesus fuck, can you be any more melodramatic? Stop parroting Tommy's delusional bullshit. The match that's about to happen is infinitely more interesting… and more meaningful, to boot!
The official folds the straps of the Indy Championship behind the faceplate before he shows the prize to Candy, who reaches out and gently runs her fingertips along its golden faceplate. After a nod of permission, the referee raises the title above his head to show it off to the fans before handing it to the rinside attendant. Candy and Carlos stare one another down as this happens, seriousness taking over the both of them as they wait for the bell to ring.
Aiello:
Even if these two respect one another, you can cut the tension between them with a knife. This is going to be intense!
Sydney:
Bah, this match seems like it's going to be a fairly straight up wrestling match, I'm not sure there's going to be much here for me.
Amsler:
Because you are not Micah, I'm going to say this as nicely as I can. Please call the fucking match like it's the most riveting contest all night or you will literally be riveted to your chair by way of the least sexy dick piercing in history.
Aiello:
That was the NICE version?
Amsler:
I said please. Micah doesn't get please.
Prime's senior official Niklaus Forbes is presiding over the Indy Championship match. After displaying the title and ensuring the competitors know the stakes and have no contraband, he signals for the bell.
DING DING DING
Ruiz comes to the center of the ring to offer a handshake to Candy. Candy comes forward with a smile to shake the hand, but in doing so, she emphasizes the size differential between the two, as the very top of her hair just about reaches Ruiz's shoulder. Neither champion nor challenger seems distressed by this. They back off of each other before they start circling each other around the ring. Ruiz comes forward, arms up as though calling for a lock-up, but Candy darts under them to get a rear waistlock. Ruiz is quick to reach down and pry her hands apart, but when he whirls around, Candy ducks down and drops Ruiz with a drop toe hold. Ruiz starts scrambling back up to his feet as soon as his shoulder hit the canvas, and he's careful to stop short when he turns to face Candy this time, but Candy times a dropkick with Ruiz planting his feet, and she's able to pop Ruiz back down to the canvas a second time.
Ruiz rolls back up again and gets to his feet as soon as he can, and Candy rushes in, trying to grab Ruiz for an early CCR, but this time when Ruiz plants himself, it's a good thing, as he's able to slow his descent so his jaw just lightly taps Candy's shoulder instead of crashing into it. He's quick to wrap Candy's neck with an arm, at which point he deadlifts Candy up and over with a vertical suplex. He is quick to float over into a lateral press.
1...
Candy is quick with popping a shoulder off the canvas.
Aiello:
Candy going at the champ hard and fast to start, and with her size disadvantage, that's what she has to do if she wants to have a shot at regaining the Indy Championship.
Sydney:
I mean, I've got some other ideas, but I don't think she'd be interested.
Amsler:
She didn't claw her way to the top of two mountains by taking shortcuts, Cid.
Sydney:
I didn't say she did. But when every opponent is a mountain compared to you, it's something to consider.
Amsler:
That's one way to do it. But sit back and enjoy two people who have no interest in Down-Underhanded bullshit.
Ruiz was not surprised at the quick kickout. As soon as Candy's shoulder popped up, he lifts Candy up and wraps an arm around her neck in a sleeper hold. Candy is immediately flailing wildly, as she knows she can't afford to get caught in a hold like this, and she's quick to shift her weight so she can twist herself into a side headlock. It's still not a fun time, but she can't pass out from a headlock. From here, she starts building up strength from the capacity crowd in the Tokyo Dome. They cheer for her when she reaches her feet, applauding as she starts elbowing Ruiz in the stomach to try to open up the headlock.
After three stiff shots the window is open and she immediately makes a break for the ropes, bounding off of them and blasting Ruiz in the face with a jumping forearm smash. She keeps her feet under her on the way down, so when Ruiz pops up, she pops off another quick dropkick to bring him down again. Ruiz's pop ups are getting a little slower, a fact that doesn't escape Candy as she runs at the ropes behind him, clearly intending to hit a bulldog of some description. But as she charges past him, Ruiz turns to face her, and as she bounces off the ropes, she runs right into a back body drop from the champ. The Tokyo crowd can't help but let their voices rise as Candy seems to get thrown up into the lights before crashing down to a crescendo from the crowd and more applause as Ruiz, no less loved by the Japanese fans, takes back control. He leans over Candy, looking like he's going to take her by the head for another sleeper or similar submission, but Candy springs up, grabbing Ruiz's head and pulling him down into a small package!
Forbes rushes over to count as Candy wraps Ruiz's leg up with hers to complete the cradle!
1...
2...
Ruiz throws her off just in time, then rolls away and up to his knees as Candy does the same across the ring, the staredown prompting another round of applause.
Aiello:
Carlos seems to be having a hard time getting out of the gate tonight. Every time he tries to slow Candy down and keep her from getting too much momentum, she finds a way out.
Sydney:
Still, before she sprung the small package her back was arched pretty damn high from falling from the sky. The champ only needs a few big moves like that, and he'll be sitting pretty on his way back to Spain.
Amsler:
It's a fine line these two have to draw. They obviously want to go all out on the biggest show of the year, but they have to team up in London in two weeks, and they don't want to injure themselves or each other before their match with Aeon Khronos and Jonty Kelly.
Aiello:
All good points, but I'll add one of my own. Candy has everything to lose here, because her G1 fate is quite literally in her hands. If she wins, she's in with the three bonus points for being Indy Champion, and if she loses, she's out. That has to be weighing on her mind.
Sydney:
Still more reasons to consider stacking the deck a little in her favor.
Amsler:
I appreciate that's how you'd handle pressure, but...well, I'd say you shouldn't be surprised how much Candy can do when the pressure is on, but I've learned not to assume how many brain cells live in the head of anyone sitting next to me.
She can't hear the announcers, but you'd be forgiven for not realizing that, as Candy looks a little frustrated that she couldn't put Ruiz away with the surprise cradle. Still, she nods as she stands up with Ruiz and they start circling around the ring again as the applause starts to die down. She tries to be patient this time, waiting for Carlos to make a move. He raises his arms, calling for a lock-up, but he's smiling even before a segment of the crowd laughs at the idea. Candy slowly comes forward, as though she's going to do it, but before her hands can get laced up, she launches a kick toward Ruiz's stomach.
This connects, staggering him slightly. She then starts laying into Ruiz's left leg with low roundhouse kicks. She pops off four or five before Ruiz shoves her away roughly, starting to slap that leg to get the circulation going. Candy responds by rushing forward with a low dropkick to that same knee. The force of the kick forces it out from under Ruiz, and in the brief moment he's on one leg, Candy twists her body around to sweep Ruiz's other leg out from under him, sending him crashing down to the canvas. She rolls her body back up toward Ruiz's chest, grabbing the weakened leg as she goes, hooking that as best she can while trying to trap his other leg with hers.
1...
2...
Ruiz gets his good leg free and it helps him kick out at a prompt two-count. Candy quickly transitions into a grounded side headlock, but it doesn't take Ruiz long to pull her over into a bridging pin attempt.
1...
2...
Candy yanks herself back into headlock position, but Ruiz twists so he's facedown, making it a matter of time before he's back upright. Candy wrenches the headlock for as long as she can as Ruiz forces his way up to his feet, but it avails her not as Ruiz lifts her up and plants her with a big back suplex! This finally creates separation, letting Ruiz roll away, massaging his neck as Candy recovers on the mat.
Aiello:
Now I would only see Candy in person during pay-per-views, seeing as she sticks pretty close to her Prime roots, but I think it's fair to say this is not her typical style.
Sydney:
It could pay off or backfire big time, but coming at Carlos from an angle he doesn't expect could be what she needs to get through the night with a win. I still think there are easier ways, but in lieu of them, the element of surprise is powerful.
Amsler:
Aw, you're not even bitching. I knew there was a reason you were here instead of Micah.
Sydney:
He'll learn to internalize his distaste some day. Probably.
Amsler:
I wouldn't hold your breath. But Joe's right, this is not Candy's typical flavor. But she's doing what she has to, and for the most part, the champ has been on the defensive so far. If she keeps it up, this could be the road into the G1 final.
Ruiz is first back to his feet, still kneading the back of his neck as he walks toward Candy, occasionally with a hitch when the left leg pushes off. But he reaches down to Candy, batting away her arm as she tries to go back to the small package trick before lifting her off the canvas with one arm under her head and one under her arm. Candy launches a headbutt that surprises both Ruiz and the fans--if working the leg is out of character for her, a headbutt definitely is--but Ruiz is able to weather the blow before spinning her around, hooking one arm in a full nelson on the way by and the other once she's facing away from him. Candy struggles mightily to break free, but Ruiz's fingers are locked, and after a second or two of a full nelson, he heaves her up and over his head in a Full Nelson Suplex! Ruiz holds the bridge for a pinfall as Candy is folded in half.
1...
2...
Candy's body bucks and her shoulder leaves the canvas with Forbes's hand just millimeters from the third count. It's Candy's turn to rub her neck as Ruiz detaches, letting her unfold, then stands up. He turns to face the crowd, pointing at Candy down on the mat and clapping enthusiastically, prompting the crowd to do the same, showing love for the former Indy Champ. He looks back at her, still motionless except for absent rubs on her neck, and he starts climbing the turnbuckles.
Aiello:
He just got proper control of this match after that Full Nelson Suplex, this is not the time to be showboating.
Sydney:
Agreed. Just because he's the champ doesn't mean he can prance around like he owns the place.
Amsler:
You should fix your tone, I don't like it, and I've seen literally zero prancing, but that makes three for not the time. He shoved Candy to make a little separation and wound up on his back. The appropriate response is not to fucking escalate.
Ruiz climbs to the middle rope, then puts one foot on the top rope. While holding position there, he looks back to see if Candy has moved. When he sees that she hasn't, he lifts his other foot to the top rope, and that's the instant that Candy kips up to her feet and charges over to the turnbuckle to leap up, blasting Ruiz in the back with a forearm strike! As Ruiz struggles to keep his balance, dropping a leg back down to the middle rope to keep from tumbling all the way to the outside, Candy turns around, ducking under Ruiz and grabbing him in powerbomb position as she tries to pull him off the turnbuckles entirely! Ruiz clutches to the top rope with all his might, blocking the powerbomb attempt.
After a few seconds of failing to get the powerbomb she wanted, Candy lets go, prompting Ruiz to turn around, facing the ring and sitting on the top rope to minimize the risk of falling to his death on the floor. He looks about to drop down to the mat when Candy runs up the ropes, leaping straight from the second rope into hurricanrana position and whipping Ruiz off the turnbuckles by force! His back arches this time as Candy rushes toward him, practically jumping into a cover.
1...
2...
Ruiz gets his shoulder up just in the nick of time, and even as the crowd cheers, Candy's hands are in her hair, clenching as she contends with Ruiz's resilience.
Aiello:
Just as Candy didn't get her run as double champion by accident, Carlos did not win the Indy Championship by accident, and he's showing some of that toughness to the Tokyo Dome tonight.
Sydney:
I can't help but wonder if Candy played herself there by springing up instead of just letting Carlos jump and eat canvas.
Amsler:
She's no stranger to big crowds or high pressure situations, but the do-or-die nature of this match might be getting to her. I got the feeling she wanted that corner powerbomb to lead into the Candy Wrapper, but she tries not to go there on bigger opponents, and Carlos is nearly literally twice her size.
Aiello:
You might be right, but she's also had more offense than Carlos so far, as well. As long as she doesn't make any huge mistakes, it's her match to win or lose at this point.
Candy gets to her feet and waits as Carlos is getting back to his. As he is kneeling, she marches over, hitting a forearm to the face to stagger him before draping her leg over the back of his neck. But that big mistake that was mentioned earlier fires as Ruiz reaches up, grabbing Candy's leg as it is over his neck, and stands up, proving Candy isn't the only one who can go out of her comfort zone. Candy starts crying out in pain as she suddenly finds herself in a Stretch Muffler, her right knee getting stretched out across Ruiz's neck. Forbes is right where he needs to be to ask Candy if she wants to give up, to which Candy just shakes her head wildly, hair flying in every direction as she does. It becomes obvious to Ruiz that she isn't going to give up after about fifteen seconds, and rather than risk blowing out her knee, he drops her to the mat.
As he looks down and sees her cradling her knee, he's reminded about his own and he tests his left knee. He grimaces, but the leg supports his weight, so he moves in. He lifts her legs up, prompting the crowd's voice to start rising again as they anticipate one of his signature moves, but Candy also anticipates it and starts writhing and wriggling to get free. She pulls her good leg free and starts kicking at Ruiz's hand, trying to break his grip. She can't force it open, but she does distract him enough to pull her leg in, drawing him close so she can kick him straight in the face. He still doesn't let go, but she kicks him a second time and finally frees her other leg. She is quick to seek refuge in the ropes, massaging her knee with one hand while hooking the bottom rope with the other arm. Forbes informs Ruiz he has to back off, and he does so dutifully, taking the time to recover himself, as well as play to the crowd some more.
Aiello:
Carlos breaking out a Stretch Muffler there, an excellent counter to Candy's Candy Blast! He obviously knows how dangerous that leg DDT can be.
Sydney:
It's a shame he didn't manage to lock her in his Spanish Crab, because now he's pandering again. He's going to feel like a right tit if that ends up costing him.
Amsler:
And you're going to look like a right tit if it doesn't. You're not wrong about the pandering though. I love a good show as much as the next girl, but he's in a title match at Stranglemania. Eventually he has to go for the kill.
Ruiz turns around as Candy pulls herself up to her feet, leaning heavily on the ropes. Ruiz looks a little sad at the sight, but in that brief moment of weakness, Candy charges, leaping a long way rather than trusting her right leg with her weight to support her, driving her shoulder into Ruiz's stomach! It was almost certainly supposed to be a spear, but she didn't have the strength to drive herself into him properly to bring him down. She still staggered him, giving her an opening to hop on one leg briefly before grabbing Ruiz and landing the Cavity Removal jawbreaker she went for earlier!
The crowd is cheering as Candy rallies. She's still favoring her leg, but she looks at Ruiz lying motionless on the canvas, and she pulls herself to the ropes as quickly as she can. She pulls herself up to her feet and toward the corner at the same time, slipping through the ropes to the apron so she can begin her climb. She puts her left foot to the second rope easily, but hesitates as she braces herself for the next step. She pulls herself up and puts her right foot on the top rope, a move that obviously causes her pain, but she grits her teeth and fights through to push up fully onto the top rope. Despite the length of time it took, Ruiz is still down, so she steadies herself for a second, then leaps through the air, turning herself over in midair and hitting a 450 Splash on the canvas and nothing else!
The air is driven out of both the crowd's sails and her lungs as Ruiz flopped out of the way. Ruiz pulls himself up with the ropes, waiting for Candy to push herself up to her feet. This takes a while with Candy's weakened leg, but she eventually manages it. As soon as she's upright, she turns, looking for Ruiz but finding his Superkick!
The crowd pops as Ruiz drops into a cover, hooking the leg.
1...
2…
3!
DING DING DING
Dobrev:
Your winner, and still Indy Champion… CARLOS RUIZ!
Ruiz rolls off of Candy and gives her room as Forbes heads over to the timekeeper for the belt. Carlos accepts his title when it is offered to him.
Aiello:
Carlos looked like he was going to let his guard down, and Candy obviously didn't like that. She had a full head of steam, but all it took was one miscalculation!
Sydney:
There will be no visions of G1 glory for Candy tonight. She'll only see Spanish Eyes and the lights for a while.
Amsler:
Carlos wins the day and winds up with the highest score possible in the G1 Round Robin stage. I hope he's not superstitious about the number 13, because that's where he's at. Well, that and in the G1 Final. All that remains is to see who will join him there!
EWC PRESENTS:
Throwback to 2010
Bret Hart Vs The Miz:
US Championship Match


EWC UNITED STATES CHAMPIONSHIP
30 MINUTE IRON MAN MATCH
Reginald Dampshaw III
VS Ace King
Winner also receives the FN'R 2019 US Championship Tournament Trophy

---
---
We return to ringside where John Dean is preparing himself for the match ahead, meanwhile Nina Dobrev drinks a sip of water to prepare for intros.
Aiello
: What a throw-back that was to WWE Hall of Famer Bret 'The Hitman' Hart winning the WWE United States Championship. What a great moment for Hitman, who is great friends with our very own President Mac and is here tonight watching StrangleMania as a fan .. We love you Hitman! Now .. here we are with some hard hitting .. blood spilling .. real deal .. wrestling .. I'm talking King Vs Dampshaw, part two! If there is anyone who hasn't been going insane for this match I think they are crazy.
Sydney
: Calm down Joe, FN'R GM AC Delaney pretty much confirmed this match to be shit when she suspended Sebastian Connor.
Amsler
: I'm
sure
Connor would have made a huge difference here Syd.
Dobrev
: The following match is a thirty minute iron man match! When the bell rings a timer will begin and whomever has the most falls in thirty minutes will be declared both the FN'R 2019 United States Tournament winner, AND The EWC United States Champion! Joining us first, from Ryde, Isle of Wight, England, weighing in at two-hundred-twenty-five-pounds ...
The Cracked King
… REGINALD DAMPSHAW THE THIRD!
The lights go out and the dark, technical music begins playing. "The Cracked King" Reginald Dampshaw III comes onto the titantron as the words begin in the song.
"And did those feet in ancient time
Walk upon England's mountains green
And was the holy lamb of God
On England's pleasant pastures seen"​
Dampshaw slowly comes out, his eyes transfixed in front of him. He pays no mind to the audience, only to the ring. As he walks down the ramp, he quietly mutters to himself, though sometimes, every once in a while, he slips into his old, snobbish mannerisms.
"Bring me my Bow of burning gold
Bring me my arrows of desire
Bring me my Spear: O clouds unfold
Bring me my Chariot of fire"​
Reginald slowly enters the ring and walks over to a turnbuckle. He turns towards it and stands there looking down at the mat. He begins muttering to himself again and turns around to face the crowd. He then again slips into his usual mannerism and smirks, then raises one hand in the air and the other behind his back.
As Dampshaw waits in the ring, the Tokyo Dome is plunged into darkness, and the respectful Japanese crowd begins to murmur.
Sydney
: How nice, making sure we don't see what's happening… Not that we wanted to anyway.
Amsler
: Hush, this is going to be awesome.
Sydney
: Zip it.
Amsler
: Really?
Sydney
: Wasn't talking about your mouth…
Aiello
: Can you not? Right now?
After a few seconds, the MacTron turns red, as does the stage lighting. After a few more seconds, Japanese kanji begin flashing on the MacTron, accompanied by their English translations…
JUSTICE…COURAGE…MERCY…POLITENESS…HONESTY…HONOR…LOYALTY…SELF-CONTROL…
As each kanji appears, eight Samurai descendants come out to the stage dressed in the traditional garb. Four stand on either side of the ramp, holding their swords out so the tips are touching. Once they're in position, the screen quickly flashes a blinding white as traditional Japanese war drums play in the background. The sound of a gong plunges the Tokyo Dome back into darkness, and after a few seconds of pure nothingness…
"THE ACE OF SPADES! THE ACE OF SPADES!"
The opening bass line to the iconic Motörhead anthem rip through the Tokyo Dome, and the crowd respectfully applauds as the stage is again washed in red light. The guitars kick in, and the applause picks up a bit as United States Champion Ace King emerges with his special Samurai-themed t-shirt and stands in the light, his fiancee by his side.
Nina Dobrev
: AND his opponent, accompanied by Shelley Silver… From Las Vegas, Nevada, weighing in at 235 pounds… He is the EWC United States Champion, and the longest-reigning Champion of any kind in EWC history… He is 'The Gambler'... ACE… KIIIIIIIIIIIIIINGGGG!!!
Aiello
: Those were the Bushido Code virtues you saw a moment ago, fitting for a man who's been consistent in his ways from the moment he stepped into EWC.
Amsler
: We heard him talking about the honor of being a champion earlier, and Ace has been as reliable as they come when it comes to the United States Championship, with a reign that stands at 512 days coming into this match.
Sydney
: And it sounds like even longer since either of you got laid. Here, want my water? Sounds like you might be thirsty. Better yet, drink his blood after Reggie brings your hero to his knees.
Together, Ace and Shelley start their walk down the ramp, stopping right before the Samurai descendants. Ace and Shelley look at each other for a moment, then turn their attention back to the descendants and bow deeply. As they do, the descendants raise their swords, clearing a path for the United States Champion to continue on to the ring with Shelley close behind.
The guitar solo kicks in as they get to the base of the ramp, Ace's eyes firmly locked in on Dampshaw as he holds the United States Championship aloft from the floor. The crowd applauds a little bit louder as 'The Gambler' hugs Shelley; he puts his championship back on his shoulder, and in a rare display of restraint, he calmly pops up the ring steps and climbs the turnbuckle, pausing for a moment to survey the crowd.
After a few seconds, Ace leaps over the top rope; as he lands, gold pyro blasts out from the turnbuckles, prompting another excited murmur from the Japanese fans as he takes a deep breath before handing the United States Championship over to (insert referee name here), who hoists it high.
Sydney
: Take a good look at this, because this is the last time you'll see this fool staining that gold.
Amsler
: I'm sure that's definitely the first time he's heard that. Ground-breaking commentary, as usual.
Aiello
: One way or another, we're in for a half-hour showcase for one of the EWC's most prestigious championships, so let's not waste any more time!
As (referee) gives the championship to the timekeeper at ringside, Ace steps back into his corner and takes a deep breath, his eyes still fixated on Dampshaw; as the crowd reaction swells up, the bell finally rings.
Aiello
: Here we go, time to make some magic folks!
DING DING DING
With the bell Reginald attempts to repeat last week's Friday Night Rampage by rushing into King with a stiff European uppercut, but King brushes it off as he himself lunges into Reginald with a mighty shove that knocks our challenger to his ass! Ace yanks Reginald's arm and Dampshaw is pulled right into a knee that connects with his temple. Reginald tries to take a powder and roll out but Ace grabs his left ankle and lifts Reginald's leg before slamming his knee into the mat and then initiating a ground-n-pound.. this is clearly a more determined King then Reginald faced last Rampage. The champ allows Dampshaw some breathing room before closing the distance with a shoot kick aimed for the jaw, a kick Dampshaw is just barely able to avoid. Ace gives a cocky smirk, before backing up and letting Dampshaw to his feet. The rage is glowing in Reginald's eyes as he leaps into Ace with a headbutt right into the champions gut, dropping him to one knee and giving Reginald the chance to hook Ace's head into a side-headlock and pull King up into a suplex before dropping back and sliding into a cover!
ONE!
... KICKOUT BY ACE KING!
Aiello:
Both men are being hyper aggressive here tonight, both men plan on leaving tonight as United States Champion!
Sydney:
Doesn't matter who wins tonight because the real winner was suspended a few nights ago!
Amsler:
Maybe you should lay off the coffee, think it's frying your brain!
Reginald smiles before dragging Ace to his knees and again hooking on a side-headlock and again lifting Ace into a suplex and dropping King hard. It's now it's Dampshaw's turn for a ground-n-pound but our champion won't accept a beating lightly as he begins to punch back. Dampshaw slaps the taste out of Ace's mouth but Ace in return knocks Dampshaw so hard his sinuses will be cleared for years. Ace and Dampshaw trade blows like that until finally Ace gets a knee under Dampshaw's gut and shoves just enough space to launch his head forward and catch Dampshaw with a headbutt of his own, right to the jaw. Dampshaw rolls off of Ace and Ace in return leaps onto Dampshaw, sliding on a headlock before pulling Dampshaw up (headlock still inplace) and dropping back into a spike DDT! Ace makes the cover!
ONE
… KICKOUT BY REGINALD DAMPSHAW!
Aiello:
Back and forth they go, trading cover for cover.
Ace drags Dampshaw up but this sends a shoot kick into the left knee before bringing his knee up between Dampshaw's eyes... this truly is the most aggressive King we've seen so far in 2019! Ace will not allow Dampshaw anymore breather as and he drags him up before taking a back and pulling Dampshaw into a German Suplex!.. But Dampshaw is somehow able to find his footing as he lands flush and then dives into King for his own German, but they are so close to the ropes that King is sent over the ropes and crashes to the padded concrete outside! John Dean is quick to rush to King's side but Dampshaw is out of the ring just as fast. He pulls Ace up into an Irish Whip and sends the champion right into the steel steps! Reginald steps towards Ace before his left leg gives out. The damage was already taking a toll. Never one to give up for some pain Reginald seemed to ignore it and continue towards Ace! John Dean is inside the ring now giving warnings as he starts his count.
ONE!
Reginald laughs as he drags Ace up and into another Irish-whip towards the announce tables! Ace flies into the spanish announce table and flies over it, knocking down the commentary team while Reginald again marches towards him.
Sydney:
Ouch! There goes the spanish announce team!
Amsler:
That's no bueno!
FOUR!
Reginald shoots John the bird before dragging Ace from behind the table and landing a stiff European uppercut that drops Ace like a sack of potatoes. Reginald climbs onto the table and grab's Ace's hair, pulling him up too. Reginald pulls Ace into a side-headlock before lifting Ace up into a suplex and dropping down into a brainbuster! The table explodes on impact with the men's weight as Ace's head takes the brunt of the impact! Reginald has landed Golden Buster and he's proud of it! His smile fades as John Dean counts the final TEN and a bell is rung!
Nina Dobrev:
Ladies and gentlemen, following a double count out our score is now 1-1!
Aiello:
All tied one to one now folks.
Reginald cusses before looking up at the clock, sixteen minutes remain. Dampshaw punches the ground, before pulling Ace up and dropping him with another European uppercut. John Dean begins to count again. Reginald growls before dragging Ace up and pulling him towards the ring. Dampshaw slams Ace's head into the apron, not once, not twice, not even three times! Reginald is going insane as he slams Ace's head into the apron over and over and over. Blood has began to drip from King's mouth and nose, as one begins to worry about brain damage. Reginald finally, mercifully shoves Ace into the ring and goes for the cover!
ONE
.
.
.
TWO
.
.
.
THREE!!!
Nina Dobrev:
Ladies and gentlemen, following that pinfall Reginald is now up 2-1.
Reginald is pushed back by Dean who checks Ace, Ace takes a few seconds before giving Dean the thumbs up and we are back in business. Reginald is relentless at this point as he kicks Ace in the head before dragging Ace up into another side-headlock that's lifted into another suplex dropped into a Golden Buster! Reginald makes another cover!
ONE
.
.
.
TWO
.
.
.
THREE!!!
Nina Dobrev:
Ladies and gentlemen, following that pinfall Reginald is now up 3-1.
Sydney:
You were saying Joe?
John Dean again checks Ace, who after a few seconds gives a thumbs up. Reginald glances towards the clock, and smiles at there being only fourteen minutes left. Reginald heads over to Ace, and again drags him up into a side-headlock, but this time Reginald lifts Ace and spins him mid-air to go for his patented cutter, The Family Name, but Ace is somehow able to land on his legs and while already behind Reginald lift him up into an unexpected German Suplex! Ace grabs his head and faceplants forward. Reginald however landed hard on the back of his own head. Both men are down as John begins his count.
ONE...

TWO...

THREE...
Ace begins to stir, tring to use his hands to push himself up but he fails and faceplants again... behind him Reginald is up to his knees, but as he steps forward on his left leg it gives out again... the count continues!
Amsler:
C'mon you two, stand up already!
SIX...

SEVEN...

Ace begins to push again, getting up right as John says NINE and shoving himself towards the middle rope, standing just as Dean finishes TEN...
Nina Dobrev:
Ladies and gentlemen, following that TKO towards Reginald it is now 3-2, Reginald still winning.
Reginald can't believe it as he looks towards Ace who has found his footing and is marching towards him... Reginald kicks his right leg from the ground but that was a bad play as Ace grabs the leg and begins stomping on the damaged left knee! Ace shows no mercy as he then drives the right leg into the ground with a leg DDT, a bit of revenge for Dampshaw hitting said move on him last Rampage! Ace holds his head and is overcome with pain but he still stands and sends a kick right into Reginald's mouth. Ace pulls Reginald up before instantly dropping back and raising his knee into Reginald's jaw as they fall.
High Roller
land's perfect as Ace spins Reginald onto his stomach and stomps down on the back of his left leg! Ace spins Reginald back over before pulling the right leg over his left and sliding his own leg in-between and then spinning slightly into the texas cloverleaf! Reginald almost immediately taps before his left knee can bust!
Nina Dobrev:
Ladies and gentlemen, following that submission Ace and Reginald are now tied 3-3!
Aiello:
All tied up again!
Sydney:
C'mon Dampshaw! Get your head in the game!
Amsler:
Both men have already fought through more than more would, or could!
Ace glances at the clock, five minutes remain... but Ace can barely react as his throbbing head causes him to lie back again. Reginald crawls to the ropes a few feet away and tries his best to stand but his left leg is having none of that while the minutes slowly drip down on the clock... Four minutes remain. Reginald tries again to stand but can only put a smidge of weight on the leg before it gives out again... Ace however is back to his feet, albeit wobbling and holding his head between his hands. Three minutes remain... Reginald fights the pain and climbs to his feet before limping towards Ace, who drops his hands and leaps into a last ditch dropkick that connects with Dampshaw's chest, sending the challenger off his feet and flying back a few feet while Ace crashes and smashes his own head into the canvas... ONE MINUTE REMAINS! Reginald doesn't even think as he sees the clock and rushes to his leg, his leg gives out but he lands on-top of Ace!
FIFTY SECONDS LEFT! Reginald gets to his feet and pulls ace up into a side-headlock... Reginald bites down hard ignoring the pain as he pulls Ace up and spins him in mid-air, bringing our champion's head crashing into the canvas with a cutter, The Family Name!
TEN SECONDS LEFT! Reginald rolls Ace over, has the leg hooked back... Dean begins to count... ONE! TWO!...
Reginald lets out a scream of anger before punching the ground repeatedly.
Aiello:
Dampshaw was just seconds away from winning his first EWC gold!
Nina Dobrev:
Ladies and gentlemen, thirty-minutes have past and we are tied 3-3... This is now sudden death. The next fall of any kind will result in a winner being declared!
DING DING DING
Neither man moves, the audience is dead silent... John Dean looks around before beginning his ten count. But Ace and Reginald are both getting up, both looking determined to see this through.
They rush into each other, Dampshaw dropping Ace with a jab to the temple and Ace coming back with a chop-block into Dampshaw's leg! Dampshaw screams in pain as Ace drags him up and then stomps hard into the leg knee before pulling Dampshaw up onto his shoulders in a torture rack! Ace stumbles forward and can't get a perfect landing but Reginald still lands head first into the canvas with the Blackjack Bomb. Ace makes a deadweight cover.
ONE
.
.
.
TWO
.
.
.
THREE!!!
DING DING DING!!!
Nina Dobrev: Ladies and gentlemen, following a pinfall in sudden death... Your winner, the FN'R 2019 United States Championship Tournament winner and STILL United States Champion... ACE KING!
Aiello:
Ace did it! He did it! Ace has retained his championship! What an unbelievable match .. his streak continues .. this is .. what a moment .. what an incredible moment .. Ace King has defied the odds and is still our United States Champion. Just .. wow. Wow.
Sydney:
And so the reign of terror continues!
Amsler:
The only reign of terror here is whenever they let you use a mic.
Medical staff rush to check both men as the camera cuts towards the broken table, the bloody second of apron where Ace's face was smashed. Replays begin to play of the match while the medical staff and assistant refs pull Ace and Reginald from each other, going to work on both men, both rivals... a feud that is far from over as the camera fades to...
Cameras cut to the back as Aimee and Ruby Clifton are standing around a monitor. They don't look to thrilled as Ace Heart steps up to them.
Heart
: Welcome to Tokyo ladies. How are you enjoying Stranglemania?
Aimee looks at Ace as Ruby rolls her eyes.
Ruby
: It would be better if we were competing instead of watching Shock & Awe take out moment. We are still top contenders to the tag titles.
Heart
: You guys have lost every match you've been in since coming to EWC. I really think you have yet to impress anyone.
Aimee gets right up in Ace's face as he leans backward.
Aimee
: You had better watch your mouth. We are still a very dangerous duo. Just wait. We will show everyone why we should be the next EWC Tag Team Champions. Now scram before we make an example out of you.
Ace high tails it out as Aimee and Ruby return to watching the monitor.
EWC TAG TEAM CHAMPIONSHIPTAG TEAM LADDER MATCHShock & Awe
Vs NSFW
---
---
We return to ringside where the announce team is standing by.
Aiello
: My God what a night we have had folks! 10 matches down two more to go and here is the semi-main event about to start. NSFW….Shock and Awe in a ladder match for the tag team titles!!
Sydney
: Can they both lose?! Seriously this is going to be the most boring match of all time. The Clifton sisters should have won this entire thing and be taking their rightful place as champions right now!!!
Amsler
: You are delusional Cid. Shut your damn mouth.
The camera pans to the ring, which is now surrounded by ladders of various sizes.
Aiello
: This is the battle scene for what we are about to witness ladies and gentlemen. NSFW, the undisputed top of the mountain in the Tag Team scene, has been on fire all season and there are no signs that they will be stopped anytime soon. Then you have the newcomers, Shock and Awe. Curtis Mars came one the scene light a bat out of hell, captured the X-division championship and then set his sights immediately on the Tag titles. Winning a 6 team tournament to decide the number one contender to the titles. Last week they went to way with Criterion and they came out on top. Will Curtis Mars be 100% after his inferno match earlier tonight?
Sydney
: There's no way Aiello. You can't fight a war twice in one night!
Amsler
: If anyone has that extra gear though, it's that crazy bastard Curtis Mars. He loves the pain! and Freya Hobs… She's batshit insane as well!
The lights in the Tokyo Dome go dark. "Unbreakable" by Of Mice & Men begins and smoke fills the entrance-way. Once the lights come on, they flash red and purple and from the stage raises a platform begins to be raised on the side of the stage.
The camera cuts to a shot of the EWC Tag Team titles strapped to a cable high above the ring.
Aiello
: And there they are folks. This is what this match is all about. Two of the best Tag Teams in the World are set to do battle for those titles. NSFW have surrendered their belts to be suspended high in the air, just below the cell that will come in handy for our Main Event. The stakes have almost never been higher than they are here tonight at StrangleMania!
As the stage itself is filled with smoke, knelt down on one knee is Curtis Mars in the center of the rising platform, X-Division championship around his waist. He uses his hand to hold up his head and as the platform raises higher, he slowly lifts his head up and there is an odd smile on his face. Once the platform stops, Curtis leaps into the air, lands with his arms spread out wide and lets out a loud scream of excitement. Then, from the back jumps Freya Hobs. She throws her arms back with a yell as the pyros go off. Both Curtis and Freya meet at the center of the stage. They put their foreheads together, Curtis grabs her head and kisses her forehead. Stepping away from one another, smiling, Freya slaps Curtis hard in the face and the two throw their hands back with excitement and let out a loud scream and then smash their forearms together and begin walking down the ramp.
Nina Dobrev
: Ladies and gentleman the following contest is a LADDER Match for the EWC Tag Team Championships!... First, making their way to the ring at a combined weight of 365 pounds……..Curtis Mars…..Freya Hobs…….. SHOCK & AWE!
The two slide in the ring and play to the fans. They meet in their corner and give each other little pushes, ending with another slap to Curtis's face. The two smile as they wait.
Sydney
: Man what a bunch of crazies here. That Free Hobs has got to be ridiculously crazy in the-
Amsler
: You better shut that face hole right now Cid before I slap the taste out of it.
Shock and Awe's music fades out and the crowd is left with silence. There is a buzzing sound in the Tokyo Dome for about 10 seconds before Disturbed's cover of "Land of Confusion" begins to play and the house lights start to flash along with the beat of the song.
Mike McGuire and Bishop Church step out onto the stage. Mike points out for Bishop various fan signs for them. Side by side, they make their way down to the ring.
Nina Dobrev
: And their opponents, making their way to the ring, at a combined weight of 400 pounds, They are the EWC TAG TEAM CHAMPIONS…. Mike McGuire… Bishop Church… N ...S ...F ...W!
Aiello
: And here we have the EWC Tag Team Champions, NSFW. 2018 was their year and 2019 has started off just as red hot. They seemingly cannot be beaten. Wins over the best tag teams that EWC or the World have to offer and there are no signs of Mike or Bishop slowing down.
Mike is in the ring bouncing back and forth to either side of the ring multiple times before Bishop finally climbs up the ring steps. They meet in the middle of the ring and look to the crowd. With Bishop two steps behind, they both pose by standing on the second rope each with a fist raised in the air. Both then look up to their Tag Team titles hanging above the ring. Mike points to the titles and Bishop bangs his chest with a fist as they get ready for battle.
Aiello
: And there it is. The bell has rung and we are underway with this Tag Team ladder match! there are no pinfall, no submission…. no count out… no disqualification. The ONLY way to win this match is to climb one of the ladders around ringside and grab the tag team titles that are hanging above the ring.
All four wrestlers come to the center of the ring. Bishop extends his hand to Freya Hobs and Mike McGuire extends her hand to Curtis Mars. They all quickly shake hands and nod before they begin to circle each other.
Aiello
: What a classy thing to do here. All four competitors showing respect to the other.
Sydney
: It makes me sick! If The Limit were in this match, which they should be as they are the CLEARLY the best tag team in EWC, then this match would be over already.
Amsler
: They didn't even advance from the first round, they got destroyed by Criterion!
All four wrestlers circle for a moment before they come together again, all very tentative, and look to lock hands in a four-way test of strength. Before their hands all connect Mars and Hobs duck out of the way and slide to the outside on opposite sides of the ring, each grabbing a ladder and sliding them back into the ring under the bottom rope. Freya slides in on her side, Mars on his, and are met with boots. Mike is stomping on Curtis and Bishop on Freya. Freya gets a block in and grabs Bishop Church by the foot, spinning and bringing the big man Bishop to a knee. Freya gets to her feet as Mike notices her partner on a knee and rushes to attack Freya with fists. The two women trade punches like crazy until Mike gets the upper hand and Freya falls right on top of the ladder she brought into the ring!
Aiello
: They didn't waste any time in bringing those ladders into the mix! No matter how close to the ground you are, you fall on that unforgiving steel and it's going to hurt!
Mars is up now, he and Bishop have locked up. Mars gets the advantage of sending Bishop into the ropes. Bishop has to hop over first one, then the other ladder in order to get to the other side of the ring. He bounces off the ropes and comes back, but trips on the second ladder. As Bishop falls, Mars goes to hit him with a knee strike to the head but is cut off by a dropkick from Mike McGuire! Mike gets up quickly and begins to put the boots to Curtis Mars as Bishop is slow to his feet. He goes to engage Hobs who is just getting up from her hard hit to the ladder. Bishop picks her up to her feet and then gives her a boot to the midsection, a forearm smash to the back and then sends Freya to the outside. Mike has Curtis Mars retreating to the outside as well and NSFW stand tall in the middle of the ring.
Curtis and Freya meet on the outside to look for a new angle of attack. Mars is concentrating on his in-ring opponents when Freya Hobs slaps him hard across the face. Mars has a shocked look on his face for a brief moment before he smiles wide and lets out a yell. Shock and Awe jump to the ring apron and re-enter the ring, going right after NSFW. Curtis Mars goes after Bishop and Freya goes after Mike. DOUBLE SPEAR! The crowd erupts with a collective "OHHHHH" as NSFW hit the mat hard.
Amsler
: Holy SHIT! Look at how quick Shock and Awe was. they went from entering the ring to laying out NSFW in less than a second.
Aiello
: I think this match is just getting started folks! DO NOT walk away from your TV!
Shock and Awe get to their feet a little slow and each one grabs a body and slowly rolls them onto one of the ladders in the ring. They position them to each face a corner and then both Curtis Mars and Freya Hobs head to the apron and begin to climb to the rope. Mars is closest to Mike and Hobs is closest to Bishop. Atop the rope, Mars and Hobs look at each other before Freya Hobs lets out a screech. Both jump and turn their backs to each other before jumping again and coming off the top with dual moonsaults! BUT NSFW ROLLS OUT OF THE WAY! Shock and Awe both eat steel as their midsections hit hard onto the ladders. Both are now rolling away grabbing their midsections as NSFW get to their feet Mike immediately grabs a ladder as Bishop takes the other one and tosses it over the top rope, landing at an angle leading to the floor. Mike has the ladder set up and is starting her ascent up the ladder.
Aiello
: HERE WE GO! Mike Mcguire is climbing the rungs of the ladder, on her way to secure their titles and remain Tag Team Champions!
Freya Hobs slides back into the ring, distracting Bishop Church as he goes on the attack, dropping to his knees and laying in forearm smashes to the Viking. With the distraction, Curtis Mars is free to climb the ropes, jump off the top turnbuckle and hit a flying forearm smash on Mike McGuire, which causes her to lose balance and fall to the mat!
Aiello
: Not so fast! Shock and Awe using some good team tactics to divide NSFW and keep them from going up the ladder!
Sydney
: Is this match over with yet?
Mars is first to his feet as Mike is slowly getting her wits about her. Mars joins his partner and they begin to double team Bishop for a moment before he overpowers them both, fending them off with punches before he shoots the leg and brings Curtis Mars to the mat. Bishop with the mount and he is leveling punches in on Mars. Freya goes to attack Bishop but stops short, looks to the ladder and then goes wide-eyed. She quickly starts to climb the ladder until she gets to about midway up the rungs. Freya jumps off the ladder and lands with a giant leg drop, hitting Bishop Church in the back of the head, but also punishing her partner!
Amsler
: What the hell is she thinking?! That might have done more damage to Curtis Mars than it did Bishop Church!!!
Sydney
: I knew she was crazy but GOD DAMN! Now we've got a ball game!
Aiello
: Freya Hobs likes to inflict punishment and that massive leg drop certainly did that!
With three competitors laid out on one side of the ring, Mike McGuire is finally to her feet and looking over the wreckage. The ladder is still standing somehow and Mike looks to it and then to her partner laying in the ring, slowly trying to untangle himself from both members of Shock and Awe. Mike looks back to the ladder, but thinks nothing of it and goes to get Bishop Church to his feet. Moving Freya hobs out of the way, Mike gets to Bishop and brings him to his feet as he stumbles out of the way, knocking the ladder over. The ladder bounces on the top rope then settles into place.
Mike looks at Curtis Mars, his skin bright red from the Inferno match earlier in the night and she quickly grabs him by the head and brings him to his feet, doubled over and still recovering from the leg drop. Mike signals Bishop who looks at her confused for a moment before he catches on. Bishop drives a forearm into the burned skin of Curtis Mars and then both Mike and Bishop hook an arm, grab at the hip and pick Curtis Mars up. When Mars is upright they stall, holding him vertical for a few seconds before they both lean back completing the supplex right onto the ladder that is leaning against the ropes! the thud can be heard throughout the Tokyo Dome as Mars screams and then begins to writhe around and off the ladder. The ladder bounces back and hits Mars. NSFW take some of the impact as well.
Freya Hobs is back to her feet now looking over the scene. Not wasting any time, she is quickly over to move the ladder out of the way but instead of checking on her partner, she quickly begins to set the ladder up. With it fully extended, Freya goes to set its legs on the mat, but cannot because the legs are exactly where Mike and Bishop are laying in the ring. Freya picks up the ladder and slams it down onto both members of NSFW once, twice, three times and then gets even more frustrated as she cannot secure the ladder. Hobs closes the ladder as Mike and Bishop are now rolling to the sides of the ring to get a breather. As they get to their feet, Hobs has taken the ladder and put her head in between two rungs She looks to her left, and then her right. Mike and Bishop are to their feet now as Freya starts spinning around with the ladder over her head.
Sydney
: HELICOPTER LADDER! That's an old-school move right there. Are we in Tokyo or Philly?!
Aiello
: Certainly a tribute to some of the extreme legends of the past there by Freya Hobs and NSFW are on the mat again!
Freya stops spinning and is visibly disoriented as she teeters one way and then the other before pushing the ladder over her head and out of the ring. Curtis is back up now and checking on Hobs before they both realize that NSFW is still on the mat recovering. Mars slides to the outside and grabs a new ladder, sliding it under the bottom rope and then sliding back in. Freya grabs the ladder and both members of Shock and Awe start to set up the fresh ladder. Once set up, they both begin to climb rungs one by one as the crowd starts to buzz.
Aiello
: SHOCK AND AWE ARE CLIMBING THE LADDER! Halfway up now, They are starting to pick up a little steam.
Amsler
: NSFW are up on the outside! Bishop is grabbing another ladder and Mike is coming back into the ring. What is she got up her sleeve?!
Mike McGuire pops up and runs to the ladder to knock it over. Mars jumps off the ladder, trying to jump for the title belts..but he misses! Freya Hobs is thrown to the outside and into another ladder that was set up, her body crumples and falls to the floor on the outside.
Aiello
: OH MY! What a collision Freya Hobs just had with that ladder. I don't know how she's going to be able to get up from that one.
Back in the ring, Mike has taken the ladder she toppled over and closed it up, laying it on the mat, while Bishop Church has taken the other ladder he brought in and placed it about five feet away from the other, near the other side of the ring. Mike rolls out and begins to get an almost lifeless Freya Hobs to her feet. She rolls Hobs under the bottom rope as Bishop Church starts to pick up Curtis Mars. Church lays Mars out on the left ladder while Mike gets Hobs in place on the right ladder.
Aiello
: What is NSFW trying to do here?!
Church looks at Mike for a moment before Mike bends over. Bishop grabs Mike and lifts her up into a powerbomb position. Church turns to face the ladder that Mars laying on and throws Mike at Mars.
Amsler
: CHERRY BOMB!
Church doesn't let go. He picks Mike up again, pivots, and slams her down on top go Freya Hobs for another Cherry Bomb. Church isn't done as he picks Mike up again and pivots back to Mars for another Cherry Bomb! The crowd is going crazy as Mike is lifted one more time and slammed back on top of Freya Hobs.
Aiello
: WHAT DID WE JUST WITNESS?! Bishop Church just used Mike McGuire as a weapon for FOUR CHERRY BOMBS in a row!
Snyder
: I hate NSFW a little less after that! That was slightly impressive!
Mike is holding her midsection as she rolls out of the way. Church boots Hobs off her ladder and then walks over and boots Mars off of his. Bishop is winded now as he slides outside, grabs a third ladder and brings it in the ring. He gets to his feet slowly and starts to set it up, the other two ladders still on either side of the rings. Once Bishop finally gets this ladder standing, its on top of the other two. Church starts the slow climb as it is clear his body is exhausted.
Aiello
: And once again NSFW is making a play for the belts as Bishop Church is slowly making his way up the ladder. Mike is still on the outside, and Curtis Mars is finally stirring after receiving two Cherry Bombs on top of a ladder! After what he's already been through, I cannot begin to understand how he still has anything left in the tank.
Amsler
: All I know is NSFW is about to win the titles again if someone doesn't do SOMETHING.
Bishop is near the top rung now and reaching for the belts, which are still a fingertip away. He climbs one more rung before trying again but just as he gets a hand on one of the belts, Freya Hobs comes running up the ladder that had been leaning sideways as a ramp since the beginning of the match. She jumps off the ladder and right into Bishop Church with a massive spear that she calls Berzerker!
Amsler
: HOLY SHIT! Berzerker from Hobs OFF OF THE LADDER AND INTO MID AIR!
Sydney
: That Little Viking is my kind of crazy!
Both Hobs and Church fall to the mat, hitting one of the ladders there. Both crumple and yell from the pain of the impact. Mike McGuire is just getting to her knees as she sees this all go down and she slides in the ring. Curtis Mars is now on the ladder that is acting as a ramp. He takes a split second before running up the ladder. Mike is now at the base of the ladder trying to climb it but Mars hits a knee to her face that knocks her on top of the other bodies. Mars is able to catch the ladder, but his momentum is carrying the ladder over and almost falling. Mars is able to reverse his body weight and stabilize the ladder. Once stable, Mars is about halfway up the ladder and he starts climbing.
Aiello
: GOOD GOD THAT MAN DOESN'T QUIT! Curtis Mars has already been in an inferno match tonight that he won, and has been punished by NSFW for much of this match but he STILL is climbing that ladder as the only one on his feet.
Mars is up to the top rung now as Mike and Church are on their knees, seeing Mars at the top they rush to the ladder, knocking it over but Cutis Mars jumps to the titles and is hanging on! His legs swaying back and forth, both members of NSFW are trying to grab his legs to get him down but Mars is able to move his arms to unhook the titles as he falls on top of NSFW, clutching both EWC Tag Team titles in his hands
DING DING DING
Aiello
: HE DID IT! CURTIS MARS HAS DONE IT! SHOCK AND AWE HAVE BEATEN NSFW FOR THE EWC TAG TEAM TITLES!!!!!
Amsler
: What a fucking finish! Curtis Mars is an absolute insane man!
Sydney
: At least it was somewhat interesting.
Nina Dobrev
: Here are you're winners AND NEEEEEWWWW EWC Tag Team Champions of the World….. Curtis Mars…..Freya Hobs…. SHOCK…. AND…. AWE!!!!!!!
Hobs crawls over to Mars and they embrace, both physically exhausted but extremely happy that they have won the match. They slowly get to their feet as they look over to see NSFW clapping for them in respect. Mars and Hobs extend their hands and shake with NSFW before NSFW exits the ring to allow Shock and Awe to enjoy their victory.