Post by Jason Anderson The Boss on Jul 4, 2020 19:00:19 GMT -6
Jaden Hunter
Jaden Hunter is better known to the world as Xpolde is the father of Jason Hunter. Jason didn't really know much about his father till his mother started working for EWC . Jason's father wasn't in his life because of the act between both Jaden's and Ruthann's mentor. Jason at first didn't care much for his father but many don't know this. The night after a very bad car accident his father came to see Jason's while he was in coma. Jason felt he heard his father voice pushing him to fight. Till this day Jaden tells Jason to think whatever he wants so never admit it if it was his voice's Jason heard.
Jaden and Jason started to become even more closer because of wrestling. Jaden started to help train Jason along with Terry Jones and Ruthann while he was in Future Stars Wrestling. They even got closer once he became champion but then it fell apart once again when he lost the title and a failed run on Rampage but actually that was not the reason. Jason makes people believe it includes his father. There is another reason why Jason feels it time to tell his father he will. Jason want to break the cycle of the father and son relationship in the Hunter's family.



Ruthann Hunter


Ruthann Hunter is his Mother better known as Ruthless Aggression by many in the wrestling world. Jason and his mother were always closed since he would enjoy hearing about her wrestling stories when she would come home after shows. Even though it was in his blood he got the love and passion for it from her. Jason slowly starts to try to distance himself from his mother not because of the fact his father feels he is a mama boy but there are other reasons. When he feels it is the right time to tell her also he will but just feels right now him and his parents need a bit of a distance.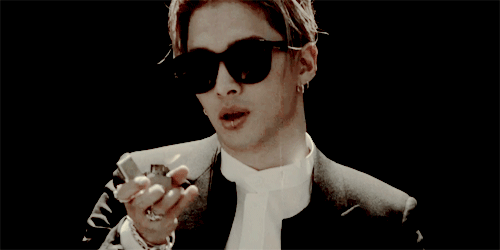 Jun Yao
Jun Yao is one of Jason's close friends they met when Jun Yao was living in New York and wanted to be trained down at Ruthless Aggression School. Jun Yao is a former tag team champion and was great in the ring but because of a crime he had committed in South Korea. He was sent back and can't come back to American to work or anything. Jun Yao's father in the past was known as a hired killer for the rich when he was in Japan. He secretly would teach how to defend himself just in case if anyone in his past would come after the family. It happens because Jun's father and his mother both were killed one night after one of his matches and also his first wife was shot after a taping in the parking lot after a show. Which led him to South Korea to look for the killers and learn why his father and mother were killed. Which ends up with him killing the person himself and now he can't come back to American ever again. While he was serving his sentence he met another young woman who also works along with that world. Once he was released his half brothers got in contact with him and now along with them and his new wife by his side follow in his father's footsteps but also in the back of his mind his dream of wrestling is there.
Now he takes the things he learned and tries to be there for many of the wrestlers who work for The Club underground Wrestling company in Japan. He know for bring in @killjoy to the company and view him as a good friend and student but now their ties might be broken for good.
Chris

Chris is the right hand towards Jason and is known around The Club as the one you just really don't want to mess with. Jason and Chris both grew up together but he didn't have the life that Jason had . His father was drunk at night but during the day the best dad who was just trying to raise his son on his own since the death of his mother. Chris ends up with the wrong crowd after Jason moves to New York City and ends up in jail. When he got out he wanted to make up things to his father but he just couldn't get a break anywhere because of his record. Jason asked him to come over to Japan to help him with The Club. Jason behind the closed door is also known as the one that will "Take Care" of things for Jason in his own way. He also wanted to become a wrestler but felt he couldn't because of his past but you never know. He trained with Jun and Jason all the time. He picks it up pretty good but people might not think he knows what to do because on the outside he doesn't look like a wrestler.

"Sloth"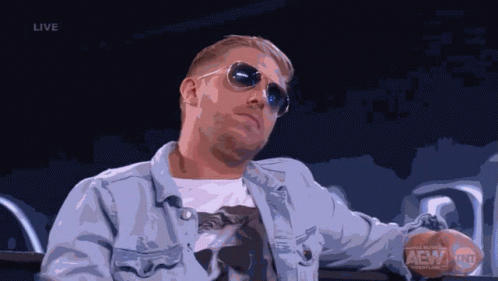 "Sloth" is a man of mystery and always has been to Chris and Jason. He grew up around Chris and Jason back in Oregon. In town there was always different rumors about "Sloth" family from his parents was famous bank robbers till murders till they were dying of a rare sickness. "Sloth" grew up and didn't really try to find trouble but it always found him it seemed. It was because people took his laid back view on things as he was not very serious about life.
Once Jason made the choice to go into what people called the "Dark world". He joins Jason's side becoming his information man for the streets. He helps to keep Jason in the know of what is going on out there but also who needs help with something.
Sara and Diana
Sara was born in Switzerland to two wealthy parents who did their best for their daughter. Sara was known to be one of the best Pianists. She has studied and played the piano ever since she was a little girl. She joined a music group online about how she met Diana from New York.
Diana was born in Brooklyn, NY to a single mother who was doing her best to raise her daughter right in the neighborhood that many were scared to even walk into. Diana's mother was one of the best music teachers in the city. She taught Diana at a very young age the violin. Diana came across something on her tv one day watching someone playing an electric violin which she loved and had placed down ever since.
Diana truly couldn't find many people in her hood that loved classic music or even playing it liked her. So she went online and ended up in a group on Facebook for ones who didn't see it as something only old people could love. That's how she met Sara and they clicked so well together they even became friends out of the group. They became penpals and even would chat and talk all the time outside of the Facebook group.
They would together set up video sessions of them playing together loading the videos up online. It seems people were loving them. There was a manager from Italy that wanted to sign the girls to a deal. At first, Diana felt this was scum but she also saw it was a way out of the hood. So Sara and her made plans to meet up in Italy together they would go for this deal.
They arrived in Italy and everything seems to be perfect. The man rolled out the carpet for the young women and everything. They got picked up at the airport in limos and were taken to one of the best hotels in the city. They end up partying with him and a few people but during the party, Sara was starting not to feel well along with Diana. They woke up the next day inside of a place that was full of other women who got scum by these guys. They now look like property to these men and will be working for them.
Diana felt bad for talking Sara into this because she truly felt uneasy about this but now their dreams of becoming famous classical music performers have ended but then Jason arrived in their life and everything changed for them because of him.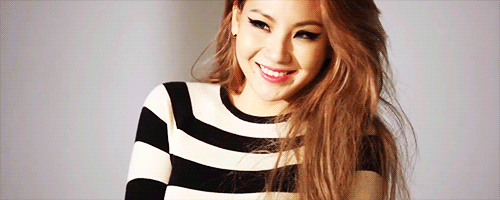 Bae Yao


Bae Yao is the second wife to Jun Yao and became a close friend to Jason while he was living in Japan. Bae moved from South Korean to Japan because of her "job". She ran into Jun Yao on one of her "jobs" they clicked right away. She is known around The Club as "First Lady" to everyone because she is very sweet to you once she gets to know you but her other side many don't try to bring out of her because it is not pretty. She was trained by her mother to work with knives because her mother used to be a famous knife thrower for the circus and have now retired. She really can't stand Jason's ex Gwen because she was the reason why Jason was pulled into something he was trying to not to be in for too long. Jason slowly changes because of his ex.
No Picture yet (still figure out picture base)
Gwen Kadilila
Gwen is the ex of Jason when he was 16/17 they had a child together while in High School. She the reason why he got pulled deep into the world he was only trying to get out of it. Gwen started to "make waves" which wasn't good so Jason was pulled into the world more deeply so to protect the mother of his daughter he ended his marriage with Kimi Smalls and moved over to Japan to build a name for himself so it would be safe for him to come back to America. Jason wants nothing to do with her even though she tries time after time but if it wasn't for Angel, their daughter she wouldn't even be in Japan with him.


Michael Summers


Michael Summers has been a legend in the wrestling/boxing world for many years in Japan. Michael was known for his fighting and wrestling skills but for the way he dealt with things. He can be very ruthless and is known to work with not some good people. He held many champions within Japan in wrestling and boxing and is viewed as a legend there. He was borne in Dallas, TX but moved over to Japan because he felt he could have a better career and he was right. His fights and matches were something everyone was looking forward to. Jason knows that if he is going to make an impact at this moment in EWC he will need the best to help him. At this moment he is not getting along with his parents and found Michael. Michael at first didn't want to do it but then after looking at an old tape of Jason matches made the choice to help him.
Max Cater


The son of Danny Mac who become great friends with Jason outside of the company. They met during the reopen party for EWC. They lean on each other because of the fact of parents been in the business. Max is his voice of wisdom at times and get Jason to think clearly about things before doing at times. Max and Jason tried they best to keep their friendship low key but it can't be help since their fathers are also great friends.
Charles Max
Charles Max since Ruthann was little made her think and felt she was his brother but come to found out the truth later on he is really her cousin. His mother had kidnapped Ruthann when she was just a baby when she was visiting her mother hoping to get money for drugs which end up with her mother been killed during the drug deal. Charles is now have been placed in jail along with his wife Lizzette Morgan by Jason. Jason learned how they were trying to take his mother school and also was trying to steal some of his father money without them knowing. He turn the tables and now Jason is in charge of all the clubs that belong to his wife and now took over control of his "special" connection in the crime world.
Lizzette Morgan
The Morgan's family was know in New York as one of the best business people in the city. Mike Morgan was know to be one of the best business men but he also was know to be one biggest crime lord within the city that had business all over the world inside of his wife's nightclubs. Lizzette met Charles one night outside of her mother club he was soak from the rain and had just ran away from the drug dealer his mother sold him too. Lizzette's father took him in and they have been inseparable ever since then. After the death of her parents with Charles right at her side she was doing great but when she try to used Jason that when things turn for her and now is sitting in jail also thanks to him.
---
Underground Wrestling
It like fight club but with wrestling. Most of the people who are apart of this club are ones who used to live a life of crime or ones who seems to be really nice to media but really they are truly the most evil person then the wrestlers who are criminals. Also fighters are one who want to be something else but can't and it kept secret here if they need it to be. Jason, Chris and Jun Yao do their best to make sure no one learned about a fighter been fighter if that how they want to play it. It is base out in Japan in a Club that is own by Jason.
Fighters
Jason Hunter - Owner
Jun Yao (
Former Hired Hitman
) /Manager
Chris (
Jail for Robbery
) /Co- Manger
Ibuki Ito
(Retired from The Club)
House Hunters
(
Kicked OUT
)
Luke Saito (Retired from The Club/Special Guest)
son of business tycoon
Luna Midnight (Retired from The Club/Special Guest)
Jail for Aggravated assault
Rhonda Wilson (Still Active)
Carlos Lopez (Still Active) -
Former Drug Dealer
Missy Blue (Still Active) -
Video Game Champion/Hired for "Company"
Scotty Master (Still Active) -
Jail for murder but charges was drop