Post by PARAMOUNT on Oct 28, 2020 20:49:38 GMT -6
The Extreme Wrestling Corporation Presents

** The Road To WrestleFest Begins! **
EPISODE #104
OCTOBER 28TH, 2020
LIVE!
from the Arena Coliseo - Mexico City, Mexico
---
---
WARNING: This live event contains strong coarse language (L), and intense violence (V) which may be unsuitable for younger viewers. None of the matches you are about to watch have been predetermined. Only some of the thematic story-lines have been discussed beforehand. Accordingly, EWC and it's producers must insist that no one attempt to recreate or re-enact any match or activity performed in this live event.


---
---
"Superstar" by For Squirrels begins to blast over the arena speakers as our feed comes to life...
The scene immediately cuts to a pyro show erupting on the outside of the Cow Palace!
Then a cut to another, equally explosive show on the inside!

The fans packing the Cow Palace tonight all come to their feet. Further explosions rock the very foundation of the arena as a large video screen is lowered from the rafters, stopping 15 feet above the ring! Everyone in Daly City knows that the self-proclaimed greatest show on Wednesday night is about to begin and they cheer accordingly! The heavy riffs from 'Superstar' continue to blare over the arena, setting the tone for what is to come later on this evening.


IT'S ALL I WANT, IT'S ALL I NEED
IT'S ALL I SEE, IT'S ALL I BREATHE
IT'S WHAT I AM, IT'S WHAT'S I KNOW
IT'S WHAT I FEEL, IT'S WHAT I BLEED!
On the MacTron, this episode of FSW begins with its opening video montage detailing many of the historic events that have taken place in the five-year history of Future Stars of Wrestling. From past champions like Jason Hunter, Dixie Dubois, Amis Shelton, Magdalena Lockheart, and Otaki all standing underneath an old FSW logo to the more current Future Stars Champions like Xavier Reid, Robina Hood Robbie Rayder, and Stitches tearing down that mold...

As more pyro goes off the the FSW logo appears and flashes of the roster appear on the screen such as ,Mercenary, Jason Rayne, Ezio DeLuca, Killjoy Ito, and finally Sebastian Conner. Then, the camera cuts to a shot from WrestleFest 2019 with Wes Welker winning the North American championship before fading into a shot of Candy, standing over the body of Stitches at the end of Carnival Carnage, who FSW title in her hands and held high in the air...
The camera pans around the loud and out of control audience. As the fireworks continue to explode, the fans chant and cheer! The atmosphere inside the Cow Palace seemed to be charged with that ten million volts of electricity as described in the song. Cameras pan around the arena to catch some of the signage that many fans have brought to the Cow Palace with them here tonight. The FSW fan-base is as adamant about having their voices heard now as ever:
"NEVER SKIP LEG DAY!"
"WELCOME TO THE LOVE CLUB JAMIE!"
"WRESTLEFEST BELONGS TO FSW!"
"CANDY CAN I GET A SWEET TREAT?!"

"A VOTE FOR SCORPIO IS A VOTE FOR FREEDOM!"
"F-S-DUB!!!"

"F-S-DUB!!!"

"F-S-DUB!!!"

"F-S-DUB!!!"
The lights come back to full and the fans offer one last rousing cheer at the opening festivities. Tonight's announcers are on standby and ready for the show to begin.
Watson:
Bienvenido al hermoso México! FSW is coming to you LIVE tonight from the famous Arena Caliseo in Mexico City, Mexico! Tonight is a very special night for us as we not only star the road to WresleFest, but tonight we set the stage for the FINAL episode of FSW in a few weeks time. I am Tim Watson, joining me as always tonight is Cid Sydney! Cid, tell me what's going through your mind tonight?
Sydney:
We are back in Mexico, I still love Tequila and tonight are being graced by the presence of the 46th President of the United States! It is a prestigious evening, The Presidents men have been around all day making sure the building is secure for our President and I cannot wait to see him give his stump speech later tonight!
Watson:
By stump speech he means he will be in action tonight in our Main Event against the man that has brought FSW into the main event of WrestleFest, our very own Stitches the clown! We also have an interesting opening match tonight when the newest member of the Love Club, Jaime Matthews, now Jamie Love, laid out the challenge to the returning Kyle Gautier! It's Leg day on FSW tonight!
Sydney:
Kuroiki and Jason will also be in action along with Allen Anderson in a three way dance! Also, Wes Walker, on his way to challenging Candy at WrestleFest for the FSW title, takes on W.B.E
Watson:
Marcu$ $t. John take son the X-Division champion in a non-title bout as well and Dominic Sanders continues his retirement tour as he takes on the woman who has never beaten him, our FSW champion Candy!
Sydney:
We have all of that and so much more here in Mexico tonight! Let's get this party started! But first let's take a quick break to talk about EWCTV!
---
---
---
---
WHAT IS EWCTV?


All live EWC Pay-Per-View events (including StrangleMania, Night Of Champions, Rumble in the Bronx & WrestleFest)
All day scheduled & live programming
Plus, hours and hours of on-demand content & never before seen behind-the-scenes footage!
Groundbreaking original series - See new episodes of BRAWL, RAMPAGE, FSW, PRIME and more
Live in-ring action, reality shows and documentaries
HOW TO ORDER
Get the award-winning EWC Network through your TV provider. Call your local TV Provider today to subscribe.
Only $7.95/month

WATCH ONLINE
If you are subscribed to EWC Network through your TV Provider you can now enjoy EWC Network on your:
PC, Laptop, PS3, PS4, or tablet.



EWCTV for only $7.95 USD per month
Along with being an EWCTV Subscriber, you get:
EVERY Pay-Per-View event included at no extra charge
15% off any and all EWC Merchandise from the EWC Store
20% off all tickets to LIVE EWC Shows
A free EWC Yearly Wall Calendar signed by the entire active EWC Roster
As an added bonus for all those currently subscribed including any new subscriptions
Enter code
"FUTURESTARS"
and receive
a
FREE
copy of FSW: UPRISING XX
DVD and Blu-Ray combo when it's released later this year
+ free T-Shirt and Replica FSW Championship belt.
So act now if you aren't already subscribed to EWCTV
---
---
---
The camera cuts backstage as Xavier Reid walks through the door and inside The Arena Coliseo. He is followed by 'The Memphis Mouthpiece' Tommy Love.
Love:
Seriously Xavier, did we really need to come down to Mexico? We could have phoned this in man…
He looks at Xavier who just shakes his head
Reid:
Tommy this place was my home for almost two years man...the FSW is where I got redemption and back on path here in the EWC...without the FSW I wouldn't be where I am right now…
Love:
I get that but seriously...you could have stayed home and I could be in California getting Sam ready for Ace King…
Reid:
Mexico City is sort of on the way to Anaheim, California and this way...I can help with Ace King…
Tommy stops and looks at Xavier
Reid:
What...Sam's part of The Love Club now and who knows more about Ace King than me...I can help and answer any questions she might have...a little bonding between Sam and me before teaming up at Brawl #562…
Tommy nods
Reid:
Plus I wanted to talk with Chris Brock about appearing on the final FSW show, their Season Finale, the final show before the FSW becomes Paramount…
Love:
And this has nothing to do with Stitches...I mean he did win the Rumble...he's challenging for the EWC Undisputed Championship…
But before Tommy can finish the sentence the pair turn the corner and run into FSW's Lisa Goldrush. She looks at the pair and then right at Xavier
Goldrush:
You have a lot of nerve showing up here...
Reid:
Listen…
Goldrush:
NO YOU LISTEN...YOU more than anyone Xavier knows what it means to the FSW to have one of their own win the Rumble and get this opportunity to challenge for the Undisputed Championship...we don't get this opportunity, not like Brawl and Rampage, you KNOW this and yet you still...this is Stitches's moment and…
Love:
Xavier is owed a rematch, he defended against Scorpio at the Rumble and that was after beating Bosa to retain the International Championship, he did what so few have done as Undisputed Champion...he should be defending that championship at WrestleFest against Stitches one on one but…
Goldrush:
HE LOST!!! He lost to Jordan Sharpe, he lost the Undisputed Championship and his right to Main Event WrestleFest…he has no right to...
Love:
He has every right to name the time and place to get his rematch, just like Scorpio did...just like Jordan did…
Goldrush:
Then why not do what Jordan did, why not cash in your rematch at Brawl #562 or even Rampage #478...the challenger at WrestleFest SHOULD BE THE WINNER OF THE RUMBLE...STITCHES SHOULDN'T HAVE TO SHARE THIS MOMENT WITH…
Reid:
It wasn't my call Lisa…
Lisa looks at Xavier who has his head down
Goldrush:
Excuse me…
Reid:
It wasn't my damn call...the Board decided that it would be at WrestleFest…
Goldrush:
The Board of Directors…
Reid:
Yeah...the same Board that decided to strip me of the International Championship after I defended both the Undisputed and International Championship at the Rumble...the same damn Board that decided to still strip me of the International Championship after I lost the Undisputed Championship and push forward to crown a NEW International Champion at Youngblood II...even though I wasn't a double champion...I came here tonight to talk with your GM, to sit down and have a talk with Chris Brock because I do know what this means to the FSW...what this means to Stitches…
Goldrush:
Then call the match off, push your rematch to 2021 or cash it in at Thunder VI…
Reid:
They want this finished at WrestleFest, a No DQ Three Way Dance Elimination Match...one winner...one Undisputed Champion to end the year…
Goldrush:
But…
Reid:
STOP!!!
Xavier slams his hand against the wall causing both Lisa and Tommy to jump
Reid:
IT WASN'T MY CALL BUT I'M NOT ABOUT TO PASS IT OVER JUST BECAUSE I FEEL BAD FOR STITCHES…
Xavier pauses for a second
Reid:
Listen I understand this is a raw deal for him but it's a raw deal for me also, I went from being a double champion to having NOTHING in a matter of seven days and what would you and the rest of the FSW want...for me to just have some random match at WrestleFest, to maybe take Brawl's spot in the Drake Memorial Cup, to sit on the sidelines so Stitches can have his moment and ignore the chance to have mine...to be a good guy…
Xavier shakes his head
Reid:
I'm sorry...I can't do that, not for you, not for Chris Brock, not for the FSW...not for Stitches...I'm doing what ANYONE in my place...I HAVE NO CHOICE!!!
But Lisa shakes her head
Goldrush:
We all have choices Xavier...and YOU are making this one, I know you like to think of the FSW as your 'home', well...you are no longer welcome here…
Xavier looks at her but it's Tommy that speaks up
Love:
Well it's not your place Lisa...you are a pair of tits with a microphone, Xavier doesn't owe you a damn thing Lisa...he doesn't have to stand there and justify ANYTHING to you, he's cashing in this rematch...a rematch that's OWED TO HIM BECAUSE HE WAS THE UNDISPUTED CHAMPION AND DEFENDED THAT DAMN CHAMPIONSHIP...and yet with all that going on he wanted to come here...to come back here to the FSW and say goodbye to the place that molded him into the man he is now and you...a backstage bimbo are going to tell this man he's not welcomed...please, you don't have that kind of pull honey not step aside and make room for the talent...we are here to see your boss, the GM...Chris Brock and we are done wasting our time with you…
Tommy motions for her to step aside but she stands her ground for a moment and then steps aside. Tommy straightens his jacket and walks past her and Xavier follows and for a split second he pauses next to Lisa as if he's about to say something or even reach out towards her shoulder but the moment passes and he continues to walk past her as he heads towards Chris Brock's office.
Brock:
Well, it looks like it's my lucky day. I heard the commotion and was on my way to see what was causing it and what do I find? A Love... Tommy, shouldn't you be spending some quality time with your newly found son? Or is he busy still trying to see his half sister's boobs?
Love:
Hahaha, I want to see a damn DNA test before I believe it...do you know how many ring rats have come out of the woodwork and said I was the father of their bastard kids? And the timing is funny right, now that I'm making some cash with Xavier...sure, I should just take her word and take the kid under my wing...
Tommy waves the idea off as Lisa Goldrush comes scurrying into the frame.
Goldrush:
Boss! Tell this man to have a freaking heart and let this be FSWs time to shine at WrestleFest, tell him to-
Brock puts his hand up to cut Lisa off mid sentence.
Brock:
I'm going to stop you right there Lisa. Look, I have all the respect in the World for you, but This was not Xavier's choice. The "board of directors" that Xavier and Tommy referred Monday night at Youngblood II was the four GM's and Mac. We all got together on this the same night that Sharpe won the Undisputed title and when Mac asked for ideas, it was MY idea to make this happen at WrestleFest.
Tommy, Xavier and Lisa all look at Brock like he has four heads.
Brock:
Don't look at me like that. There's a method to my madness here. First off, I hate... hate.. HATE when people owed rematches take their sweet damn time to cash them in. That's not how it should be. We have one major Pay-Per-View left this season and it's WrestleFest. Do I want Stitches to get his one on one chance? Sure, in a perfect World, but this isn't a perfect World folks. Xavier is FSW's past, a former FSW champion, one of the best ambassadors for this brand that we have and he isn't even on this brand anymore! Stitches is FSW's present, a former two time FSW champion in his own right and he won the damn rumble! First FSW roster member to do so!... And then there is Jordan Sharpe... He won the Undisputed title, on HIS show, where HE is the top dog. He called his shot and stacked the deck and it paid off. So yea, when Mac asked for ideas I gave him the FSW way to settle this. We have three guys all vying for the same belt, all with legitimate means that got them there. We have one final event big enough to fit these three egos in the ring, and FSW is the showcase of the only match type that befits this situation: The three way dance... No stupid triple threats where someone can sit there and claim "Well I didn't get pinned so I'm owed another shot" No.. We settle this. December... WrestleFest... JFS, versus Xavier Reid, versus Stitches the clown. No rules, now champions advantage... just the top three competitors in this company currently and the ultimate prize at stake.
Xavier looks at Brock and nods
Reid:
Well then, since I'm 'the past' I'm formally asking for a spot on the final show of the FSW, book me in singles or with Killjoy or whoever...if this is the finally night of the FSW I should be here when we turn the lights off…
Chris nods as Xavier who nods back
---
---
Watson:
Wow... Well now we know where the decision for the main event of Wrestle Fest came from. Big news here already tonight. Now folks, at the end of YoungBlood II we saw some shocking scenes as President Mac and his fiancé Summer Heart were attacked by Scorpio and The President's Men as they left The Scotiabank Centre. Here's a reminder of what went down…
The Mac-Tron fades into life…
We open to the end of Scorpio's assault… The S-Factor pockets Summer Heart's ring before he tightens his grip around her throat and nods to the President's Men to release her arms. Heart sends a shot flying at Scorpio's face and it stuns him enough to lose his clasp on her throat before she tries to run to Mac – but Scorpio reaches out at her hair and gets a clump of it in his fist. We hear him shout out "OH NO YOU FUCKING DON'T" as he pulls her by her hair and kicks the back of her legs, forcing her to her knees with a scream. Scorpio wraps Heart's legs around his before he claws at her sides so she gives up her arms and he sets her up for the 28th Amendment, his curb stomp…
Mac:
SCORPIO! STOP IT… PLEASE…
PLEASE
…
Scorpio:
I'm unwell, aren't I Mac? Remember that?
Mac:
LET HER GO!
Scorpio:
Remember how you're going to just ignore me until this all goes away? It's
never
going away, Daniel.
Mac:
NO! PLEASE!
Scorpio:
Remember how you fucked me over and screwed me out of my rightful successes. I'm going to take
everything
you hold dear…
He leans back and places the heel of his right Louboutin boot on Summer's head…
Mac:
NO!
... AND DRIVES HER HEAD DOWN INTO THE CONCRETE! Mac looks horrified from inside the car as Heart goes limp, collapsed on the concrete, her hair brown hair splayed out and a small pool of blood beginning to form like a halo. Scorpio stares down at her as Mac is pushed up against the window, silent and shocked, staring at his fiancé. Slowly Scorpio walks back over to the car and pulls Heart's engagement ring from his pocket. He crouches and begins to engrave something over the doors of the car as one final message; we don't see what it says as Scorpio steps back and admires his work.
Scorpio:
I want my match, Mr President.
He blows a kiss to Mac and tosses the engagement ring into the pool of Summer Heart's blood before he waves goodbye to the President of The EWC and struts off once again whistling a haunting rendition of "Here Comes The Bride". Scorpio climbs back into his Lexus and revs the engine before his car reverses back and tears off back up the ramp and out of the parking lot. With their boss safely gone The President's Men release the doors of Mac's sedan and run back to their parked van, climbing inside and fleeing the scene.
Mac kicks the car door open and runs to his fiancé, turning her over and shouting for her to open his eyes. Heart's arm falls limp by his side as he begs her to speak to him, her blood on his hands. The final shot is of Mac cradling the unconscious Summer Heart screaming for help before the camera zooms in on Scorpio's last message scratched into the car…
WRESTLEFEST XVIII – PRESIDENT VS. PRESIDENT – GIVE ME MY MATCH
… as we return to Mexico City the MacTron fades out and the crowd is booing loudly for Scorpio's actions. The camera pans around the fans before settling back on the commentary team.
Watson:
We've been informed that Summer Heart remains in hospital but is in a 'stable' condition. President Mac and Summer's father Ace Heart have declined all requests for a comment at this time and are by her bedside. Cid, what's your take on the Scorpio and Mac situation?
Sydney:
I mean President Mac could have avoided all of this if he'd just agreed to wrestle President Scorpio back when he asked for the match. Scorpio has aired some legitimate grievances about the way Mac runs his company and in this sport those get settled in the ring. Mac asked for this assault…
Watson:
You can't seriously be defending Scorpio's actions? Wrestlers, commentators, and sports reporters alike have all come to the conclusion Scorpio demanding a match was an attempt to injure out the boss, beat him, and use that as a reason to weasel his way into the management of the EWC. As Mac said himself if Scorpio lost he would claim he'd been screwed over, and if Scorpio won he would be pursuing the right to be the President of The EWC. Mac is as shrewd a businessman as they come and he saw right through Scorpio's plan!
Sydney:
And because of his cowardice his fiancé is laid in a hospital bed. Scorpio left his message on that car, he wants a President vs. President match at WrestleFest… we'll just have to see what Mac's response is.
Watson:
And later tonight Scorpio will be taking on Stitches in a main event for the ages, but I'm informed he's agreed to an interview with Lisa Goldrush before the match. We'll have to see what the S-Factor has to say for himself…
---
SINGLES MATCH
Jamie Love
VS Kyle Gautier
---
Watson:
Let's crack on with the action shall we? We've got an FSW versus PRIME match up to kick off tonight's action as the returning Kyle Gautier takes on a man who's been on a roll recently in Jamie Love.
Sydney:
Yes this will be an interesting match up. Jamie Love as you said has picked up some really big victories since arriving on PRIME, including winning at Youngblood a couple of days ago in the triple threat match. This will be a big test for him against the former North American champion Kyle Gautier. As a neutral I can't wait to see how this one plays out.... COME ON FSW!!!
Watson:
Sit down Cid before you have a stroke. I will say Jamie Love has just came off beating a marquee matchup where he beat two rampage susperstars, now he's coming for an FSW one. A win here and people will be questioning whether Love is trying to start a brand turf war or not. He may be coming for some Brawl superstars next.
Sydney:
Yeh I don't think Love give a crap about that. I just wonder whether Love has been to preoccupied with the PPV, that could cost him tonight. Plenty of people have underestimated Kyle Gautier over the years, he's the nicest guy outside of the ring and one of the toughest in it.
Starr:
The following match is scheduled for one fall... Making his way down to the ring being accompanied by Lorenzo from South Las Angeles, weighing in at 120 LBS, 'THE LOVE CHILD' JAMMMIEEEEEEE LOOOOOOVVVVEEEE!!
'Radio' by Jim Johnston & Watt White plays as Jamie Love makes his way down to the ring.
Starr:
And his opponent, From Mobile, Alabama, weighing in at 215 pounds, KYLE GAUTIER!!!!!
'The Man' by The Killers plays as Kyle Gautier makes his way to the ring.
DING DING DING
Gautier sticks his hand out towards Love as a show of respect. Love extends his arm out, just before they touch hands he reaches up and pokes Gautier in the eye. Gautier stumbles back holding his eye as the referee warns Love. The fans aren't liking the unsportsmanlike behavior by Love rushes by the ref and drop kicks Gautier into the corner. Gautier bounces back out of the corner and catches Love off guard with a hard clothesline. Love flips in the air and lands hard on the mat.
Gautier is still struggling to see properly following the eye poke, as Love tries to get back to his feet. Gautier rushes at Love and hits a high knee to the jaw. Gautier makes the pin, Love kicks out at two. Gautier picks Love up who comes alive and grabs Gautier by the head driving him into the mat with a DDT. Love throws the arm across Gautier for the pin and Gautier kicks out at two. Love makes way to the corner and climbs to the top turnbuckle, jumping off with a rope splash but Gautier rolls out of the way and Love hits the mat with a thud.
Watson:
This has been a back and forth match from the offset and it all started with the eye poke of doom by Jamie Love! Maybe he learned that from Tommy Love.
Sydney:
Love showing a bit of a ruthless side early on, you know what I don't mind that but he's in trouble right now.
Gautier picks Love up to his feet and hits a strong elbow to the sternum and then some chops to the chest. Love falls against ropes as Gautier continues to come at him. In a move of desperation Love grabs a hold of Gautiers hair and pulls him through the ring ropes and onto the ring apron. Gautier blocks another eye poke attempt by Love and instead he grabs his head and drives Love down on the ring apron with a DDT. Love slumps onto the floor and Gautier follows him.
Gautier picks Love up and runs him back first into the ring post before rolling him back into the ring. Gautier gives a young Kiltbro fan in the front row a hug before he slides back into the ring by this time Love has backed away to the far away corner. As Gautier approaches him he springs forwards and catches Gautier with a super kick to the chin. Gautier crumples to the floor and Love jumps on top of him for the pin. Gauiter kicks out at the two and half which seems to frustrate Love. Love picks Gautier up on feet, wrapping his arms around him Love throws him across the ring with a release belly to belly suplex.
Watson:
Jamie Love showing some strength to suplex a man bigger than him half way across the ring!
Sydney:
Love has improved a lot in the ring since coming to the EWC but the question is does he have to in him to put an experienced former champion in Kyle Gautier away.
Love lifts Gautier up again, this time positioning himself from behind Love throws Gautier back for a pinning bridging German suplex. Gautier kicks out again. Love gets to his feet and runs off of the ropes as Gautier gets to his feet. As Love gets to him Gautier drops down and catches him with a drop toehold. Love tries immediately to get back to his feet and as he turns Gautier catches him with a high drop kick. Love stumbles back and falls through the ring ropes onto the ring apron. Gautier approaches Love who uses the ring ropes to jump up and kick Gautier in face which stuns him. Love then flys through the middle ropes and catches Gautier with a Slingshot spear throw the ropes. Love again goes for a pin but this time it's a rope break as Gautier gets his foot on the bottom rope.
Love gets to his feet and runs off the ropes and yet again Gautier uses his experience to take Love down with the drop toe hold and this time Gautier grabs a hold of Love's leg and locks in his texas cloverleaf submission he calls Mobtown Execution. Love is in agony as Gautier tries to make him tap out. Love uses his strength to drag himself towards the ropes and grab a hold of the bottom rope. As Gautier let's go of the submission and turns Love uses the ring ropes to leap up and catches Gautier with a spinning heel kick. Love drags Gautier to the corner and starts to climb the turnbuckle looking for his feel the love finisher but Gautier manages to get to his feet as Love gets to the second turnbuckle. Gautier grabs a hold of Love and hits his finisher Port City Drop. Gautier pins Love and gets the win.
DING DING DING
Starr:
And your winner, via pinfall... KYLE GAUTIER!!!!
Watson:
What a show opener that was! Back and forth we went and Kyle Gautier gets his first win back on FSW!
Sydney:
Jamie Love impressed me, he has no fear, he's a future champion no doubt.
Watson:
Next up we've got three way dance elimination style! Don't go anywhere!
---
---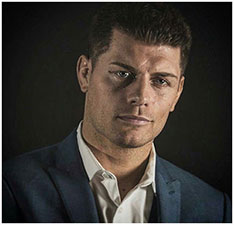 The camera cuts backstage to the merchandise area where we see new FSW wrestler Roozilla standing in line for his turn to get his favorite superstars merchandise. He's looking over the table and then shrugs as he begins to talk.
Roozilla:
I would like a Jordan Freakin' Sharpe plushy please.
Merchandise Seller:
Sorry we're out of the Jordan Sharpe plushy.
The Roozy one becomes disappointed.
Roozilla:
But... I want... He's the champion.
Merchandise Seller:
How about a President Mac plushy?
Roozilla:
President Mac? No way! I want someone important. I want the Champion! I can't snuggle with a President Mac plushy.
Merchandise Seller:
You're going to snuggle with a Jordan Sharpe plushy?
The Roo quickly grabs a random plushy toy and hands it to the seller and quickly pays for it.
Roozilla:
It's for my cat!
Roo grabs the bag and quickly walks away out of sight of the merchandise area. He stops and begins to pull the plushy from the bag.
Roozilla:
Please don't be President Mac. Please don't be President Mac.
The Roozy one pulls the plushy from the bag and quickly throws it in a surprisingly motion.
Roozilla:
Sufferin' succotash!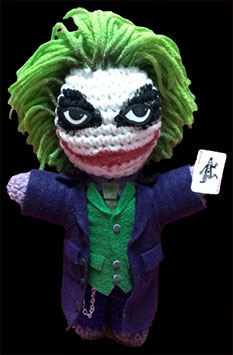 Roozilla:
Stitches! Not Stitches!
The Roozy one quickly turns and power walks away leaving the plushy sitting on the floor. The camera slowly pans in on the plushy toy laying on the ground.
---
---
Kuroiki is shown warming up in a hallway for his three-way elimination match. A look of intense focus is on his face as he stretches his body out for what appears to be a tough contest against Allen Anderson and Jason Hunter. As he is finishing up, he hears a familiar voice call out to him.
Marcu$ $t. John:
Hey, Ku good luck in your match tonight. Congrats on your tainted win at YoungBlood II. I know you hit the ref on purpose because you felt the match slipping away from you and that's the only reason I lost. But, you won the match so I've got a little gift for you.
M$J slaps a large folder into Ku's chest as he looks on confused. Ku opens the folder and his eyes get wide. He looks up at M$J and slaps the folder back to him.
Kuroiki:
What the hell is this? Is this another one of your stunts? Look, I beat you and I'm moving on, I don't have time to play mind games with you Marcu$. I've got a match to get ready for. Just leave me out of your little games.
Marcu$ $t. John:
Oh no you must have me confused. This isn't a game Ku. That folder has your past debts that you owe. Key word is past. I just paid it all off because I can't kick your ass if you're locked up. Those legal fees were going to put your ass in jail but don't worry it's all taken care of. Now all you have to do is accept my challenge for A Last Man Standing match at Wrestle Fest.
M$J walks away whistling as he throws the folder down on the floor while Kuroiki is in the background with a combined expression of confusion and anger. His eyes staring a whole through M$J's back. Ku lets out a grunt before walking away in the opposite direction.
---
---
THREE WAY DANCE
Allen Anderson
VS Jason
VS Kuroiki
---
Watson:
I'm ready to see Jason this week after his victory over Marcu$ $t John last week. Wrestling is in this kids veins.
Sydney:
Let's not forget his opponents tonight. We got Allen Anderson who lost a tough one last week in the Main Event tag match. He's going to be looking for a victory tonight.
Watson:
Kuroiki. One word Sydney that's all this man needs. He won at Youngblood II and his future is looking good.
Sydney:
Let's get to the action and see what these men have to offer tonight. It's going to be something special or horrendous. We'll see.
Starr:
The following match is scheduled for a three way elimination match, from Harlem New York, weighing in at 205 pounds... ALLENNN ANDERSOOOOON!
"Mama Said Knock You Out" by LL Cool J begins to play; while Allen comes out slowly walking to the ring and then climbing the top turnbuckle posing for the crowd. Sandra stays in the middle of the ring and claps for Allen.
Starr:
And one of his opponents, from Tokyo Japan, weighing in at 170 pounds... JASOOOON HUNNNTERRRRR!
The arena is quiet as the lights are lowered and End of my Rope come blasting over the speakers. Jason coming out first just with his hood over his head. He starts walking down to the ramp and rolls into the ring.
Starr:
And their opponent, from Sapporo, Hokkaido Japan, weighing in at 230 pounds... KUROOOOIKIIII!
"Immortals by Two Steps From Hell sounds off over the loud speakers. Kuroiki emerges from gorilla. He walks directly to the ring, ignoring everyone. He rolls into the ring, slides to his corner and remains seated, awaiting the bell.
DING DING DING
Just as soon as the bell rings Jason runs towards Kuroiki who catches him off guard by side stepping him while pulling the top rope down causing Jason to go over the top rope to the floor below. Kuroiki turns and is met by Allen Anderson with his signature super kick Game Winner. Allen goes for the pin but Jason grabs his foot and pulls him outside of the ring. They exchange punches back and forth and the ref begins to count both men out. 1… 2… Jason rakes the eyes of Allen and then hits a perfectly executed drop kick to the chin causing Allen to fall onto the ring steps and Jason begins ramming his head into the ring steps. 3… 4… 5… Jason climbs to the top of the turnbuckle and attempts a diving headbutt on Kuroiki who's laying on the canvas but misses as he rolls out of the way. Kuroiki stands to his feet and begins stomping on the head of Jason.
Allen Anderson rolls back into the ring and him and Kuroiki tie up and Anderson grabs Kuroiki by the back of the head and whips him into the turnbuckle and follows up with a step up enzuigiri sending Kuroiki to the mat.
Watson:
Enzuigiri, what a devastating maneuver!
Sydney:
This match has been devastating on all three men.
Anderson turns around just as Jasonn Hunter has climbed back into the ring and hits him with the All-American Slam. Anderson locks in the his finisher the Sweet Spot on Jason. The referee jumps into position to make sure he's not going to submit. Allen Anderson tightens the hold as Jason grimaces in pain.
Kuroiki breaks up the submission by Allen Anderson and hits him with a head stomp. Kuroiki picks Allen up for a Powerful Memories but Anderson fights out of the move knocking Kuroiki back and then counters and hits Kuroiki with Whisper in the Wind.
Anderson stands and Jason Hunter catches him and performs his signature Hunter's drop zone. Jason goes for the pin.
1…
2…
Thre…
Anderson kicks out at the surprise of Jason. Jason pulls Anderson to his feet and again hits a second Hunter's drop zone and covers Allen Anderson for the pin.
1…
2…
3…
Starr:
Eliminated from the match Allen Anderson!
Jason Hunter rolls over off of Anderson and turns putting his arm across Kuroiki who is still laying on the mat.
1…
2…
KICKOUT!!
Watson:
Jason Hunter almost pinned both men!
Sydney:
Kuroiki isn't losing this match with an arm pin!
Watson:
Jason pinned Anderson after two perfectly placed Hunter's drop zones.
Kuroiki rolls over and both him and Jason look each other in the eyes. They both go for a grounded headbutt smashing their temples against each other. Again another headbutt. Blood begins coming from a cut above Jason's left guy as he rolls over and grasp his head. Rocked and unsteady Kuroiki gets to his feet.
Kuroiki grabs Jason to perform a Peaceful Passing but can't hold him up dropping both men to the canvas. Kuroiki then attempts a Dreams of Tomorrow but Jason reverses into a Rude Awaken. Kuroiki is grimacing in pain. He's reaching for the ropes but is just inches away. He attempts to pull himself forward but is just out of reach. Jason is pulling back attempting to keep the maneuver on Kuroiki and keep him away from the ropes.
With one last stretching out attempt Kuroiki reaches the ropes with the tip of one finger. The referee forces Jason to release the hold. Jason stands frustrated but determined and grabs Kuroiki pulling him to his feet.
Powerful Memories! Out of nowhere Kuroiki puts Jason down to the mat. Kuroiki cradles Jason pulling his legs over pinning him.
1…
2…
3…
DING DING DING
Starr:
And your winner, via pin fall... KUROOOIKIIIII!
Watson:
Can you believe that finish!!!? Out of nowhere Kuroiki gets the pin.
Sydney:
Jason should have kicked him in the manhood and finished him off.
Jason slowly gets to his feet blood running down his face from the cut above his eye watches as Kuroiki walks up the ramp.
Watson:
This match is finished and we'll be right back with more great action.
---
The camera cuts backstage where the flat of a palm pushes open a heavy steel door to reveal a dimly lit stairwell twisting down into the dark.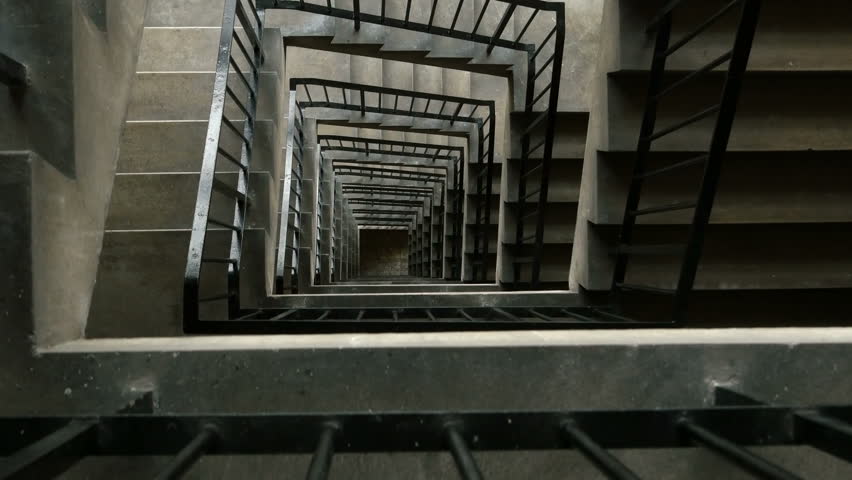 The camera begins to descend down each flight, from landing to landing, going deeper into the bowels of the old building. Below a brighter light flickers in the gloom. As the camera rounds a last set of stairs a figure can be seen sitting in the shadows.
Mercenary leans with his back against the wall staring into the guttering flame of a candle, which was the beacon in the black that brought the camera down into the depths. He doesn't look up or otherwise acknowledge the foreign presence as he gradually starts to speak in a removed and raspy tone:
Mercenary:
After my match last week fell to hell and disintegrated into chaos the powers that be decided that I should take the week off so that I might better remember to follow the rules. Basically they sent me to my room to think about what I done. So the fans here in Mexico get robbed and will have to settle for less. Not to worry though, I hear the First Lady of the EWC is on the card this week. BUT I ain't talkin' about Candy. I mean,
of course
, our dear impeached former champion Scorpio. He'll be in the main event this week- Even though he's a Rampage guy.- facing Stitches in some kind of showcase to prove who's the creepier freak. A drag queen and a clown… It'll be a toss up who'll take longer to put their makeup on before the match. They do love their Exoticos down here in Mexico. But hey man, whatever works I guess. I'm not here to pass judgement or to start shit with anyone...
not yet
anyway.
No, this week I'm here because there are some things that need to be addressed. It comes down to this. Some things… some people… just trip my temper. When I have unfinished business I can tend to take things to a very violent place. Personally, I never had a problem with Sam Hamilton and what I said before was not just rhetoric. I do respect her. She's a tough and tenacious babe. When no one gave her an ounce of respect she took every match she could until they couldn't keep her out of the title picture. She put in the work and in the end earned what she deserved and I can appreciate that. After all, like Tyler Durden said, I come from a generation of men who were raised by women. Now he thought that made those men weak, but he was dead wrong on that score. Because those were some strong ladies and those ladies taught those sons to be strong like they were. Sam, it may have pissed you off when I stayed silent while Dalilah insulted you and your sisters, but what can I say? I like bad ass women and Dalilah can be one bad bitch when she wants to be. She's got a mind of her own… Hell, she's got
several
minds of her own. Her thoughts and words belong to her and I would never try to control any damn thing that she wants to do or say. But as far as I'm concerned, I kinda dig you and your Shieldmaidens. They're all pretty scrappy. But that doesn't mean that I'll be pledging to be one'a their little boy toys any time soon. So Sam, till next we meet… Never submit. Never surrender.
Next week is the season finale and the final show for the FSW. Next year will be the birth of the Paramount Wrestling brand. Next week I plan to be back on the card to help close out the season in a big way before I go on to close out my year by beating Robbie Rayder for the North American title at Wrestlefest. Make no mistake, I'm bringing home the belt. The Rayder Dynasty will come to an end with the end of the FSW. When Paramount premiers I'll be the one walking in with that belt on my shoulder. I'll be the one making my permanent mark as the very first North American Champion in Paramount Wrestling history. My legacy will finally be set in stone... And for Robbie and the rest… the rest will be silence.
With a stiff breath Mercenary blows out the candle leaving the scene in a complete and quiet darkness. From out of that darkness a logo slowly fades in to fill the screen.
---
---
---
SINGLES MATCH
W.B.E
VS Wes Walker
---
Watson:
We're on a roll here tonight so let's not sloooowwww down. Up next we've got W.B.E going one on one with Wes Walker!
Sydney:
Well if you guys tuned in last week at the end of show Wes Walker threw down the challenge to Candy for a match Wrestlefest for the FSW championship, so tonight he really needs to keep his momentum up heading into the big show in December!
Watson:
Walker has a fight on his hands tonight against a man who clearly carries around a chip on shoulder, Winthrop Bradley Esquire! You can bet that W.B.E knows what a win against Walker tonight will do for him.
Sydney:
If W.B.E beats walker tonight then who knows, he may just have interject himself into the FSW match at Wrestlefest! This is FSW and every match means something!
Starr:
The following match is scheduled for one fall, from from Nee your City, weighing in at 180 pounds... W.B.E!!!
"I'm rich" by TMG plays as W.B.E makes his way down to the ring.
Starr:
And his opponent, from from Galway, Ireland, weighing in at 185 pounds... WES WALKER!!!!
'Perfection Through Silence' by Finch plays as Wes Walker makes his way down to the ring.
DING DING DING
As soon as the bell rings W.B.E shouts some abuse towards Walker. As Walker rushes towards him W.B.E rolls out of the ring. The fans boo as W.B.E cockily struts around the ring, he gets distracted by arguing with a fan who which gives Walker time to get onto the ring apron and leaps off towards W.B.E, landing on his shoulders hitting a hurricanrana to his opponent on the floor. Walker picks W.B.E up and rolls him into the ring. As Walker slides underneath the ropes W.B.E gets to his feet and catches Walker on the head with a sloppy looking kick. W.B.E jumps on top of Walker and starts wailing on him with sloppy punches before he makes a pin attempt. Walker kicks out straight away.
W.B.E get to his feet and sprints off of the ropes, Walker gets to his feet and catches W.B.E with a hard clothesline as he comes back at him. Walker picks W.B.E who then grabs a hold of his ear and pulls him down to the floor. W.B.E rolls out of the ring again as Walker holds his ear and complains to the ref.
Watson:
Well W.B.E has a clear gameplay here, at the first sign of trouble run away like a puss-
Sydney:
Ok ok that's enough! Look W.B.E is going to go toe to toe with Walker, that's not his strength. He is going to frustrate Walker and I'm ok with that.
Walker rolls out of the ring again and chases W.B.E around the ring. After doing a full lap W.B.E runs up the ramp with Walker right behind him. Suddenly W.B.E turns around and jumps on top of Walker, his weight taking Walker down who bangs his head against the ramp. W.B.E jumps up and stomps on Walkers chest before he sprints back down to the ring. Once back in the ring W.B.E yells at the referee to count faster as Walker lays outside holding his chest.
The ref is up to a seven count now as W.B.E taunts the fans, clearly thinking he's won the match via count out. Much to his surprise the crowd cheers as Walker gets to his feet and slowly gets back to the ring, just getting in before the ten count. W.B.E is on him straight away kicking into him with more sloppy misplaced kicks. This only makes Walker more angry and he catches one of W.B.Es leg and pulls him down to the mat. Walker punches W.B.E in face and then brings him to his feet. Walker plants W.B.E on mat with a belly to belly suplex. Walker makes the pin, W.B.E just kicks out at two.
Watson:
Walker is back in control now! W.B.E could be in trouble.
Sydney:
I'm sure W.B.E has some more tricks up his sleeve.
Walker again pulls W.B.E to his feet and throws him off of the ropes. As W.B.E comes back at him he slides underneath Walkers legs and comes up behind him. Walker reads it though and he twists around hitting W.B.E with a spinning back elbow. W.B.E collapses to the floor. Walker climbs to the top turnbuckle and leaps off, landing on W.B.Es chest with his walking tall signature move. W.B.E yells in pain as he rolls over to the ring ropes.
Walker tried to pull W.B.E back into the middle of the ring but he grabs onto the bottom ring rope and holds onto it for dear life. W.B.E kicks out at Walker forcing him back, he then pulls himself his feet and as Walker tries to grab him he pulls the referee in between them which stops Walker in his tracks. Walker tries to get around the ref, shoving him to the side which gives W.B.E the opportunity to kick him in the groin with a low blow as the referees back is turned. W.B.E then pulls Walker down from behind into his Rollfolio pin finisher where he pulls the tights and uses the ring ropes for leverage. The ref counts but just before the three count he sees W.B.E using the ropes as leverage and he breaks the count. W.B.E gets to his feet and complains to the ref which gives Walker time to get to his feet, kick W.B.E in the stomach, hook him up and plant him back on the mat with his Irish Hammer finisher move. Walker pins W.B.E and wins.
DING DING DING
Starr:
And your winner, via pinfall... WES WALKERRRER!!!
Watson:
W.B.E tried to pull out all the stops tonight but Walker overcame everything that was thrown at him and that is a big victory right there!
Sydney:
W.B.E should still get a shot at Candys FSW championship!! He showed bravery and courage tonight.
Watson:
Oh behave yourself Sydney. Anyway Wes Walker marches on to Wrestlefest and we will be right back with you folks after this commercial break.
---
The camera cuts to Killjoy Ito and Buddy Love backstage alongside FSW's Lisa Goldrush.
Goldrush:
Gentlemen…
Love:
Well hello Lisa…
But Lisa cuts him off
Goldrush:
I'm actually shocked to see you here tonight Buddy, after I heard Marcu$ offer you $5k to stay away from ringside I thought you'd jump at the chance…
Buddy laughs
Love:
Do I look like a sucker Lisa…
The camera zooms on on Buddy's hockey masked face and hat, Lisa is about to say something when Buddy starts back up
Love:
My father didn't raise an idiot, I know the first rule in this business…
Goldrush:
Get the money up front…
Buddy points to where his nose is and then points at Lisa
Goldrush:
That's the first rule in prostitution Buddy…
Love:
Well if you say so Ms. Goldrush but honestly it fits here as well, I could stay in the back and Killjoy would still beat Marcu$ $t. John and then he would stiff us the $5k, yeah daddy didn't raise no fool…
Lisa looks at Buddy and wonders if this really is the case
Love:
What, am I supposed to take the word of a man that was 'underwhelmed' with Killjoy's win over THE Dominic Sanders at FSW #103? What was he also 'underwhelmed' with Killjoy's win over THE Ace King at the Rumble and also 'underwhelmed' with Killjoy's 2nd place finish in the Rumble?
Goldrush:
I think he was talking about YOUR involvement…
But Buddy waves her off
Love:
Killjoy isn't a 'protege' he's a full-fledged SUPERSTAR here in the EWC and who is Marcu$ $t. John...just some new face with a tired old 'i'm rich' gimmick…
Goldrush:
I don't think it's a gimmick Buddy…
Love:
Right...because rich men want to spend their time getting hot and sweaty wrestling other men...maybe in Bangkok but this is Mexico City Lisa...those kinds of activities are looked down upon here…
Lisa looks at Buddy and wonders if he knows about the shady stuff that happens in Mexico but Buddy continues
Love:
I laughed when this goof started tossing out challenges to Killjoy and myself, seriously he sounded like a man that's done something here in the EWC when in fact he's a guy that's done NOTHING!!! He may have all the money in the world but it's bought him shit in the wrestling business. Seriously he's bought the best gyms to train in, staffed them with the best coaches and paid to spar with the best yet he's only managed ONE win...the guys lost his last three matches, clearly he's not smart with his money and why would he be...it's mommy and daddy's money, not his...he's never had to work an honest day in his life...he sits there and reads Killjoy's bio and acts as if he knows him...come on, all Marcu$ proved was that his reading tutors are better than his wrestling tutors…
Buddy shakes his head
Love:
I see Marcu$ trying to come up with a game plan, trying to find Killjoy's weakness like he tried to find David Gospel's...Jason Hunter's...Kuroiki's and I have to tell you Lisa I'm not worried….CLEARLY his game planning is terrible...he's so worried about little old me that he's willing to bribe Killjoy to leave me in the back when he should be worried about the insults he threw the X-Division Champion's way...a 'coward'...seriously, Killjoy, the man that walked into an X-Division match with Ace King and came out the winner...a 'coward', Killjoy, who's stepped inside the Insanity Cage with EVERY OTHER EWC CHMAMPION...a 'coward', Killjoy, who's stepped into that ring with the best of Brawl and Rampage and come out the other side the winner...please Marcu$, you're embarrassing yourself more than using $ as S's with this one.
Buddy laughs
Love:
It's not often but CLEARLY Mr. Chris Brock got it wrong with you, you are not a 'Future Star' and have ZERO place on the main brand roster of Paramount but fear not...I think this shtick would would work gang-busters out on the indies so here…
Buddy reaches into his pocket and pulls out $3.36
Love:
Here's 34, 35, 36...three dollars and thirty-six cents to take your sorry, unoriginal, over-hyped, unworthy butt to Prime because Marcu$...you are not ready for the BIG LEAGUES…
Buddy smiles behind his mask as he motions for Killjoy and the pair exit the screen.
---
---
Watson
: Any time we come to Mexico City, it's always a memorable time, and we can always find Lisa Goldrush in the middle of it. Lisa, are you there?
The camera pans around before focusing on the upper bowl of the Arena Coliseo, where Goldrush is standing behind the railing with fans cheering all around her.
Goldrush
: Tim, the Mexican fans have a deep-rooted passion for wrestling, and particularly EWC, and we've got one of them here. What's your name?
She turns to a fan who's wearing a full-face lucha libre mask with a heart emblazoned in the middle of it, with other smaller decorations scattered around it.
Masked Man
: As Amor.
The crowd quiets down a bit as Goldrush narrows her eyes.
Goldrush
: Amor… That means Love in Spanish… No… You're not…
The crowd buzzes around her as she tries to figure out what's going on, but 'As' shakes his head.
As Amor
: No-no-no-no-nooooooo, Lisa. I am merely a fan, I am not the Dirty Buddy Sanchez, or anyone like that.
The crowd laughs along with 'As' while Goldrush is somewhat dumbfounded.
Goldrush
: Well, uh,
alright
! So, tell me… As, was it? Tell me a bit about your mask, its inspiration and some of the things on it.
As Amor
: Si, Si! The big heart is for me having that, and for my last name, and there is a perro with the diamonds around it because I like the good bow-wow perro, then there are clubs and...
'As' clears his throat as he leans into the microphone a little closer.
As Amor
: ...
Spades
.
Goldrush
: Wait a minute, I know that voice…
The fans have caught on quicker than Goldrush, who watches as 'As' reaches for the back of his head to untie his mask, and the crowd cheers as he pulls it off to reveal none other than Ace King as the man underneath it. The crowd in his section are cheering and high-fiving as Ace runs a hand through his sweaty hair.
Goldrush
: Certainly interesting, if not surprising, to see you here.
King
: I don't mean any harm, just here to see just how ready Killjoy Ito's going to be for Wrestlefest.
Goldrush
: But it's still over a month away.
King
: Everything we do builds up to it. No nights off in EWC, and I want to see it for myself.
The unmasked Ace casually waves to the fans in his section before taking his seat as the camera shifts back down to (the ring/Watson and Sydney at ringside).
---
SINGLES MATCH
NON-TITLE MATCH
Marcu$ $t. John
VS Killjoy Ito
---
Watson:
Marcu$ $t John has been on somewhat of a losing streak lately however he's a dangerous man.
Sydney:
He went hiking before this match. He's going to lose to Killjoy Ito.
Watson:
Killjoy took a vicious poke in the eye last week Sydney he may still be feeling it this week.
Sydney:
He's the Ace of Prime and the Ace of the X Division. His only feeling is going to be victory.
Starr:
The following match is a non-title match scheduled for one fall, from Silicon Valley California, weighing in at two hundred and twenty pounds... MARCU$ $T JOOOOOOHN!!
"Fast Lane" blasts through the arena by Bad Meets Evil. Money starts falling down from the sky with Marcu$'s face on 100 dollar bills.Marcus walks down the ramp with a smug look on his face. He jumps up on the apron and wipes his feet before he enters the ring and poses in the middle of the ring.
Starr:
And his opponent! From Tokyo, Japan. Weighing in at two hundred and thirty-five pounds and being accompanied by 'The Prodigal Son' Buddy Love... he is the EWC X-Division Champion... KILLJOOOOOOY ITOOOOOO!
'The Prodigal Son' Buddy Love walks out onto the stage and raises his arms into the air and lowers them as the lights also fade out. 'Deeper Deeper' begins to play. Killjoy Ito is standing, his back facing the ring, his arms stretched out. The pair walk down the aisle. Buddy helps Killjoy take off his robe and unhooks the championship and hands it to the referee and then exits the ring.
DING DING DING
Both men are walking in a circle around the ring opposite of each other as both men are being booed and mocked by the crowd. The Memphis Mouthpiece is standing ringside yelling at the referee to keep it fair and acts if he's going to climb onto the ring apron. This distracts the referee who turns his back on the competitors in the ring. Marcu$ $t John takes advantage and hits Killjoy Ito with a low blow and then a knee to the midsection. Love jumps up and down realizing he gave the advantage to $t John. Marcu$ hits a spinning heel kick sending Ito to the mat. Marcu$ then turns to Love and mocks him and then turns to the referee telling him to keep it fair. $t John grabs Killjoy and pulls him up to his feet. The X Division Ace throws an elbow into the midsection of Marcu$ $t John and then another, again, and again. Killjoy then hits a corkscrew roundhouse kick sending his opponent to the floor outside of the ring. The Tokyo Sensation then bounces off the ropes and fly's thru the opposite ropes and lands a suicide somersault senton to his down opponent.
Watson:
Boo-yah! Guess who just won Willy Wonka's golden ticket?
Sydney:
Thanks, I just farted!
Watson:
Pay attention to the match Syd! This is a great back and forth contest!
Sydney:
You know who went back and forth? Me and you're mom last night.
The referee begins to count both men out of the match. 1… 2… The Memphis Mouthpiece goes over and leans down over Killjoy and urges him to get to his feet. Ito gets to his feet and then drops a knee onto the forehead of Mr. Wallstreet. $t John grabs his forehead as the Champ Ito pulls him to his feet as the referee's count reaches seven. Killjoy rolls Marcu$ into the ring and climbs to the apron stepping between the ropes where he waits until $t John slowly gets to his feet. Kettei-da. The Champion hits his signature move and goes for a pin.
1…
2…
Kick out! Killjoy slaps the mat and looks at The Mouthpiece standing ringside. The fans in attendance thought that the Ace of Prime had the match won. Ito is standing and waiting for Marcu$ to get to his feet again. Kushu!! No he misses and $t John picks him up for a death valley driver but Killjoy is able to reverse into a small package pin.
1…
2…
Kick out! Marcu$ $t John rolls out of the ring attempting to stall to regain his senses. Killjoy makes eye contact with $t John and holds his thumb and index finger out barley touching signally I was this close.
Watson:
How much more can these guys have left in the tank?
Sydney:
Hopefully enough to get back home.
Killjoy Ito runs and slides out of the ring but Marcu$ $t John slides into the ring to avoid him. Ito then slides into the ring as Marcu$ again slides out on the opposite side skillfully stalling to recuperate. Ito climbs the top turnbuckle and glares at $t John as he slides back into the ring and attempting to tackle Killjoy who reverses with a kick to the chest of his opponent. Kick. Kick. $t John's chest begins turning red with whelps all over it from the repeated kicks.
With Marcu$ on his knees Ito drop kicks him to his back and hits a diving double foot stomp. Killjoy attempts another diving double foot stomp but $t John moves out of the way and reverses with Eat Defeat but this time Killjoy reverses with Kettei-da.
Killjoy pins Marcu$ $t John
1…
2…
3…
DING DING DING
Starr:
And your winner, via pin fall... the EWC X DIVISION CHAMPION KILLJOOOOY ITOOOO!
Watson:
Killjoy did it! What a match! What a finish!
Sydney:
The X Division Ace won it?
Watson:
Ito won and now we're going to commercial break folks. We'll be right back with more great action.
---
The camera cuts backstage inside The Arena Coliseo and inside The Love Club locker room where a masked Buddy Love is sitting in front of a laptop. The door to the locker room opens and 'The Love Child' Jamie Love walks in and sees his half brother typing away.
Jamie Love:
Brother!!!
Jamie opens his arms and walks towards Buddy but Buddy puts his hand out to block the hug he's about to receive
Buddy Love:
I'm not sure how I feel about all this Jamie…father says he's getting a DNA test...
But Jamie fights through Buddy's arm and gives him a big old huge, knocking his hat off and shifting his mask to the side. Jamie looks down at the laptop and then to Buddy.
Jamie Love:
Who is Dr. Miguel Rodriguez and why are you meeting him tomorrow morning…
Buddy fixes his mask and looks at Jamie
Buddy Love:
Not that it's any of your business but Dr. Miguel Rodriguez is the BEST plastic surgeon in Mexico and I'm seeing him because he's going to fix the burns on my face from the Rumble…
Jamie Love:
Why would the EWC send you to a doctor in Mexico…
Buddy Love:
They didn't…
Jamie looks at Buddy who smiles under the mask
Buddy Love:
I went to this doctor in Chicago but Dr. Rodriguez said he could do it for HALF the cost and that we could split the extra money…
Jamie Love:
Buddy this is your face we are talking about...I mean sure it wasn't great to start but…
Buddy Love:
I'll have you know he graduated top of his class at the University of Tijuana…
Jamie Love:
You don't say...top of his class…
Buddy Love:
Yeah...he's the best that ever came out of there and his site is pretty easy...look…
Buddy turns the screen so Jamie can see
Buddy Love:
All you have to do is load a picture of what you use to look like here…
Buddy takes the mouse and clicks on
Upload Image
and pulls up a picture of himself
And then clicks on the picture and uploads it to the page
Buddy Love:
And Voila...he has an image to go off and to recreate my face so I look as good as new…
Jamie Love:
And he goes right off the picture…
Buddy Love:
Yeah…
There is a knock at the door and the two brothers look up at the FSW Staff Member
FSW Staff Member:
Excuse me Mr. Love…
Buddy & Jamie Love:
Yes…
The two brothers look at each other and then to the staffer
FSW Staff Member:
Um...Buddy Love…
Buddy stands up
Buddy Love:
Yes…
FSW Staff Member:
The medical staff wanted to put on fresh gauze and ointment…
Buddy Love:
Very well...I'll be seeing you around Jamie…
Buddy walks towards the door and exits the room with the FSW Staff Member as Jamie watches him leave. He looks down at the laptop and looks at the picture Buddy loaded. He smiles and takes a seat and cracks his fingers and starts tying away…
Jamie Love:
Let's see how Buddy likes looking like Ace King…
He pulls up a picture of Ace King
Jamie Love:
Or…
Jamie Love:
Oh yeah…
Jamie Love:
I GOT IT…
Jamie Love:
Yes, dad's arch enemy…
Jamie laughs as he clicks on the picture and uploads it, he clicks save and then jumps as he hears two voices...
Bobby Rose:
What are you doing?
Jamie looks up and in the doorway stands the EWC Tag Team Champions of the World Bobby Rose and Jimmy Lane of The Southern Express
Jamie Love:
Nothing...
Jimmy Lane:
Nothing…are you sure about that because you look guilty of...something….
Jamie Love:
I wasn't...I was just checking my flights tomorrow on Buddy's laptop...
Bobby and Jimmy walk into the room as Jamie minimizes the screen…
Jamie Love:
Looks like it's on schedule...well I got to go and get my stuff, see you guys around…
Jamie gets up and smiles as he walks past Bobby and Jimmy and leaves the locker room. Bobby and Jimmy watch him leave and then quickly jump in front of the laptop
Bobby Rose:
Ok let's move quickly before Buddy gets back…
Jimmy Lane:
He's going to be so pissed…
Bobby pulls up the screen and opens a link that reads:
Faces For PurchaseJimmy Lane:
This is going to be the greatest rib in the history of ribs…
Bobby Rose:
And it's payback from the time Tommy shaved off my eyebrow…
Jimmy Lane:
What a great rib that was because it makes you shave the other one off so you don't look stupid with just one eyebrow...but…
Jimmy pauses as Bobby flips through pages of faces
Jimmy Lane:
Do you think this might be taking it a little too far…
Bobby Rose:
Nope...not at all…
Bobby flips through another page
Jimmy Lane:
Good...just making sure...oh right there…
Jimmy points to the screen and Bobby clicks on the face of…
Jimmy Lane:
Stonewall Jackson...you can buy Stonewall Jackson's face…
Bobby laughs as he clicks on the image and uploads it and clicks save, the screen jumps back to the screen of faces and the tag team champions high five each other but look up as…
Bunny Love:
What are we celebrating now?
Bunny is standing right behind them looking at the screen drinking a Watermelon White Claw
Bunny Love:
And why are you looking at a bunch of pictures of dudes?
Bobby Rose:
Oh...we were...um…
Jimmy Lane:
Looking at this dating app thing for...um…
Bobby Rose:
Jamie's mom...we feel bad for fucking her over all those years ago...she thought she was sleeping with me...and I thought she was sleeping with Jimmy…
Jimmy Lane:
and instead she fucked your dad…
Bunny covers her ears
Bunny Love:
I don't want to hear about this...gross…
Bobby Rose:
No what's gross is you tried to seduce your half brother in order to win us a match…
Jimmy Lane:
You even stripped down to your underwear and tank top to entice your own brother…
Bunny pauses and looks at the Tag Team Champions
Bunny Love:
OH GOD!!!!
Bobby and Jimmy laugh as they high five again and stand up and walk towards the door
Bobby Rose:
Come on Bunny…
Jimmy Lane:
Unless you want to wait around for Jamie and…
But Jimmy ducks as Bunny throws the White Claw can at his head
Bunny Love:
I think I'm going to be sick…
She looks around for the bathroom as Bobby and Jimmy laugh
Bobby Rose:
Well don't be long, we roll out in 10 mins…
Jimmy Lane:
Though I'm sure Jamie will let you ride him…
Bobby Rose:
Ride with...oh I see what you did there…
They high five again and exit the room. Bunny shivers in disgust and looks at the screen
Bunny Love:
Fuck Sarah, I need someone to get that image out of my head…
Bunny swipes to the next page and then the next page and then the next page and sees someone she likes
Bunny Love:
Well hello mama…
She clicks on the picture
Buddy Love:
WHAT ARE YOU DOING!!!
Bunny looks up and doesn't realize she uploads the image and it saves, after a second the page jumps back to the home page
Bunny Love:
I was just…
But Buddy rushes across the room and scoops up the laptop
Buddy Love:
You should really learn to mind your own business Bunny…
Buddy turns and storms out of the room as Bunny just shrugs and thinks about the picture of the guy she just saw
---
---
---
In a luxury suite way up high in the The Arena Coliseo, EWC's INDYSPUTED Champion Jordan Sharpe sits with Carley California, his feet up and snacks surrounding him as Lisa Goldrush makes her way to him.
Lisa:
Jordan Sharpe! We don't often see you on FSW, what brings you to Mexico here tonight?
Jordan chuckles to himself.
JFS:
You're right, Lisa. We don't often show up on the other shows. BUT! An Undisputed Champion needs to make his presence known doesn't he. And I'm not here just kicking back and eating, I've got business here. Not only am I anxious to see if Candy defeats Dominic Sanders but there's a certain clown I have my eye on. Y'know, the EWC Rumble winner? He and Scorpio are bound to have a bloodbath here tonight and I'm going to make sure I witness it first hand. Plus I'm really pissed that Reid tried to say I'd sit on Prime with the title. So Carley and I will be taking notes.
Lisa:
Enjoy the show, Champ!
JFS:
Thanks.
---
---
SINGLES MATCH
NON-TITLE MATCH
Dominic Sanders
VS Candy
---
Watson:
And we are back to FSW! Cid, there are six lazy-boy chairs surrounding the ring and one curiously-placed throne. What in the hell do you think this is about?
Sydney:
I have no bloody idea!
Watson:
Well, I am sure we will find out very quickly. Regardless, the next match-up should be a good one, Cid!
Sydney:
It certainly should be. It's always been a good one, mate! Dominic Sanders and Candy one last time!
Watson:
While Candy has been on top of the FSW scene for the past six months, Dominic Sanders has been busy as the Indy Champion, Tag Team Champion, and soon-to-be retiree!
Sydney:
But he isn't any of those things at this moment. At this moment, the only thing he can do is TRY to beat our top performer! And with him on his way out? The chap has lost it!
Watson:
I would hardly say he's lost it, but we are definitely about to find out!
Starr:
The following contest is scheduled for one fall!
The lights go out in The Arena Coliseo. Blue pyrotechnics burst up on the stage and down the sides of the ramp heading towards the ring. "War Machine" by KISS begins playing. Dominic Sanders steps out from the back in a navy blue hoodie and gold wrestling tights on, finished by white boots. The hood of his sweatshirt drapes over his eyes as he stares out at the fans. Suddenly, Cora Whittaker appears from behind the curtain with a gold dress and navy blue streaks in her hair. Sanders and Cora stand at the top of the ramp and listen to an extremely hateful reaction from the crowd.
Starr:
Introducing first... from Fort Worth, Texas. Weighing in at two hundred and seventy pounds and being accompanied by Cora Whittaker... DOMINIIIIC SAAAAANDEEERS!
At this moment where Dominic typically beats his chest with both fists and raises his arms in the air with a roar, he doesn't this time around. Sanders smirks and puts his arms out at his side. Out from the back comes Melody Malone. She limps with a brace on her knee out to the stage, but proudly holds up the United States Championship. Rory Hyland follows with Iggy Swango, who we are seeing for the first time in months! Clay Byrd and Gil Griffin come out together, both with flasks in their hands. They toast each other and take a swig at the top of the stage. And then, out of nowhere, MAURICE YENSMAN steps out from the back with a huge smile on his face!
Watson:
Well it appears that Dominic Sanders has a lot of backup with him here tonight including, and I don't know that ANYONE is glad to see this jack-wagon again, Maurice Yensman.
Sydney:
This bloke may be one of the most dim-witted individuals I have ever seen in my life. And I, for one, am NOT super thrilled to see him tonight.
Watson:
I wonder, Cid, what the reason is for the entirety of America's Most Hated being here with Dominic Sanders. Do you think they are going to pull a fast one on us here tonight?! Candy could be in serious danger!
Sydney:
One can only imagine!
The crowd reacts even louder as they start to make their way down to the ring. A cocky grin can be seen under the hood of Dominic's sweatshirt as he walks down the ramp hand-in-hand with Cora at his side and the rest of America's Most Hated following closely.
Sanders rolls underneath the bottom rope and into the ring. He jumps up to his feet and stares out into the crowd underneath the hood of his sweatshirt. Sanders sits on the middle rope and holds the ropes open for Cora, Melody, and Iggy. Clay gives him shit for not holding the ropes open for him, but Sanders shakes his head and ignores him. Sanders walks to the middle of the ring and looks out over the crowd. Cora joins him at his side. The two share a brief kiss in the center of the ring before he turns his attention back out to the hostile crowd. He grins and nods his head as he moves over to Isabella Starr and grabs the microphone out of her hand. The rest of America's Most Hated stand around the ring as "War Machine" fades out.
Sanders:
Buenos dias, amigos! I bet you are all wondering why everybody in America's Most Hated... and Maurice Yensman... are out here tonight. First off, let me offer the deepest congratulations to my friend Melody Malone.
Sanders looks over to Melody, who has a smug grin on her face as she once again holds the United States Championship high into the air.
Sanders:
That United States Championship... it sure looks beautiful on you my friend. And Iggy... welcome the hell back.
Swango steps forward, lowers her aviators to the end of her nose, and throws the devil horns up in the air.
Sanders:
The reason we are ALL out here is because there have been so many people for so long that have said that America's Most Hated was a figment of your imagination. That it was never REALLY a group because we didn't ever come out here together. Yeah, I'm looking at you, John.
Sanders stares into the camera and smirks.
Sanders:
You think that just because we don't come out here and ambush people that we aren't a real group. But the fact of the matter is that we are tighter than any other group in the back or on any brand in this company. Sanders, Swango, Malone, and Byrd, along with the great supporting cast that we have here. NOTHING is bigger and better than us. What once started as Dominic Sanders, Draco Lazarus, Rob Garcia, and Jeff Noon has evolved into the coalition that you see before you here. But one thing has remained constant since America's Most Hated was formed two years ago: DOMINIC SANDERS. And, with me at the end of my career, my friends wanted to come out here and celebrate me. They wanted to support me. And I appreciate that with my whole heart.
Sanders looks around at America's Most Hated, who are all clapping for him.
Sanders:
Now, I do have two more things before I get on with this match with Candice Rayder. First off, Cyrus Black.
Melody's ears perk up a bit. Sanders catches this out of the corner of his eye.
Sanders:
Melody, heel. And maybe earmuffs...
Sanders smirks at her and then turns his attention back to the camera.
Sanders:
Cyrus, I know you're out there and I know you're listening. You've laid the challenge out a couple of times now. I knew that if I kept you waiting that you might want it more and more. Works in many ways. And you know there would be nothing more in this would that would make me happier than to tear you limb from limb. Cyrus Black, Dominic Sanders, and WrestleFest? YOU'RE ON!
The crowd lets out a cheer.
Watson:
Oh my! It is as good as official!
Sydney:
That's going to an absolute banger!
Sanders:
And, lastly... if you're going to have one you might as well have the other.
Sanders turns his attention once more to Melody Malone. He walks up to her and stands looking into her eyes.
Sanders:
Melody. You are one of my dearest friends. I love you like a sister and you are going to be standing right next to Cora at the wedding on December 12th. But there's one thing I have never done and that is have a proper match with you one-on-one. So, on November 20th on the Friday Night Rampage finale... will you do me the honors of having my second-to-last match with me?
Melody looks at Sanders and after a moment nods her head 'yes.' Sanders leans in for a quick hug and then turns back out to the crowd.
Sanders:
Now Candy? Get your ex-stripper ass out here so I can kick it!
Everyone except for Sanders starts to leave the ring and head to their lazy-boy chairs. Malone, of course, claims the throne.
Watson:
So, not only are we potentially getting Cyrus Black and Dominic Sanders at WrestleFest, but we might be getting Melody Malone and Dominic Sanders at the final televised show of the season!
Sydney:
I will say one thing; Dominic Sanders is putting himself through the absolute ringer to end his career!
"I Want Candy" by Aaron Carter starts to play throughout the arena. Fans immediately start to cheer as Candy emerges from the back all smiles and she does a little dance at the top of the stage. As Candy finishes showing off her moves, she stands at the top of the ramp for moment as she points to the FSW Championship around her waist.
Starr:
And his opponent... making her way to the ring from Candyland... Please welcome your FSW Champion... 'The Sweet Treat'... CAAAAAANDYYYYYY!!
After her name is announced, Candy begins skipping her way down the aisle as she tags the outstretched hands along the way. She circles half the ring, passing by every member of America's Most Hated in the process, before climbing up on the apron. As she takes a seat on it, Candy blows a kiss into the crowd. She then lays back and rolls into the ring under the bottom rope. Once she's on her feet again, Candy unstraps the FSW Championship from her waist and shows it off to the cheering crowd as she waits for her music to subside.
Watson:
Candy has been on a roll lately, Cid. She has been one of the top performers on FSW for a long time and she seemingly only gets better!
Sydney:
She's got the heart of a Champion, Tim! Nothing intimidates her. She could have come out timidly with all of America's Most Hated out here, but she didn't change her tune one bit! She didn't even bring back-up, Tim! I am sure Robbie Rayder has to have some kind of nerves in the back right now!
DING DING DING
Candy sprints at Sanders at the bell. Sanders goes to grab her, but she baseball slides through his legs. She quickly gets to her feet and springboards off of the middle rope. She turns and grabs Sanders' head and bulldogs him to the mat. She climbs up onto his back and drills him in the back of the head over and over with hard forearms. Sanders, being a much bigger body, pushes up off of the mat with Candy on his back. He gets to his feet as she hangs on around his neck and he goes to run her into the top turnbuckle. She slides off and uses his momentum to send him back-first into the corner. She climbs up to the top and continues her barrage of forearms to Sanders' face. She then leaps off and delivers a hurricanrana to Sanders, who lands on his back in the middle of the ring.
Watson:
Candy is absolutely letting Dominic Sanders have it right now!
Sydney:
She's embarrassing him in front of all of his friends and I am not mad one bit!
Sanders stumbles to his feet. Candy grabs Sanders' head and goes for the Candy Crusher! As she walks up the turnbuckles, Sanders counters and dumps her over the top rope and to the floor right in front of Melody Malone. Malone stares down at her and scoffs as Candy slowly pulls herself up to her feet. She slides into the ring but is met by boots to the side of the head. Sanders picks Candy up off of the ground and sets her up for a powerbomb. He lifts her up, but she drives right fists into his face. Sanders drops her. Candy grabs his head and drops him with a facebuster! She turns him over and covers.
ONE!
.
.
.
TWO!!
.
.
.
KICKOUT!
Candy gets up to her feet. She grabs Sanders and drapes her leg over his head. CANDY BLAST! She signals for the end! Candy goes to the corner and climbs through the ropes and up to the top turnbuckle, looking for the Sugar High!
Watson:
Wait a minute! Gil Griffin is up on the ring apron!
The referee turns his attention to Gil. Sanders is up to his feet. Candy leaps off and over Sanders. She lands and somersaults through and to her feet! Sanders turns around. He grabs her by the wrist and Irish-whips her towards the ropes where Maurice Yensman is now standing with a steel chair! He swings the chair and nails Candy with it! She drops to the mat and the referee saw nothing! Gil Griffin drops off of the apron, as does Maurice. Robbie Rayder is out from the back! He goes right after Maurice Yensman! But Rory grabs Robbie and holds his arms behind his head in a full-Nelson. Robbie tries to squirm free, but he is forced to watch as Sanders grabs Candy, lifts her up onto his shoulders, and nails her with the Riptide! He covers!
ONE!
.
.
.
TWO!!
.
.
.
THREE!!!
DING DING DING
Starr:
Here is your winner... DOMINIC SAAAANDERS!
As the winner is announced, "The Man" by the Killers starts up, triggering the entrance of Kyle Gautier. He walks out to the top of the ramp.
Sydney
: We already saw this idiot once tonight. He must have to get in a lot of appearances before End of Year.
Watson
: It's always great to see the Kilted Wonder.
As Sanders and Candy realize what is going on, Kyle just plasters a wide smile on his face and erupts in raucous applause toward the ring.
Watson
: Well, this is interesting. Kyle showing respect, I assume, to the two former Undisputed Champions for putting it all out there in the ring.
Sydney
: This seems like a thing he could've waited and done backstage.
By this point, all members of America's Most Hated are up the ramp on the stage with smirks on their face except for Rory. Rory releases Robbie, who slides into the ring to check on Candy. Sanders exits the ring and he and Rory make their way up the ramp to join the rest of America's Most Hated. They all lock hands and raise their arms in victory on the stage to celebrate.
Watson:
Unbelieveable, Cid. America's Most Hated just couldn't make this a fair fight tonight.
Sydney:
Look, mate. You had to expect it! It was really the Rayders' fault for not seeing this the moment eight people were waiting on Candy!
On the stage, Cora hands Sanders a wad of cash. He walks it over to Maurice.
Sanders:
As promised per our conversation the other day.
Sanders begins shelling out cash in $100 bill increments to Maurice. After ten bills, Sanders shakes Maurice's hand, who has a huge smile on his face. Maurice turns to leave, but Sanders maintains his grip. Maurice looks at Sanders, whose smile turns into a smirk. Sanders reaches up and grabs Maurice by the hair and runs towards the edge of the stage! He hip-tosses Maurice off of the stage, sending him crashing through a table down below!
Watson:
MAMA MIA! THE GOOD OLD FASHIONED BACKSTAB!
Sydney:
I don't know that I could be any happier right now!
Sanders smiles and turns back to his friends. They all walk out and behind the curtain.
---
---
---
We go backstage and the fans watching on the Mac-Tron give a small pop as Lisa Goldrush appears on screen in front of the FSW interview backdrop. She raises her microphone and smiles.
Goldrush:
Ladies and gentlemen please welcome the 46th President of The United States, Scorpio!
Huge boos rain out as the camera pans back to show Scorpio stood by her side. He's fully made-up with his platinum-blonde hair swept to one side. He has on black ring gear however he's now wearing a t-shirt emblazoned with "President vs. President, I WANT MY MATCH". He smirks into the camera.
Goldrush:
Scorpio thank you for taking the time to speak to me today. There's only one place we can start this with and that's—
Scorpio:
The incompetent leadership of Danny Mac? I
entirely
agree Lisa. His silence over the past few days has been deafening. He's supposed to be a strong and impressive
President
who can weather any storm and be a guiding light for the EWC and yet his fiancé has one little stumble in the parking lot and he's
abandoned
the EWC.
Goldrush:
It was hardly a 'stumble', you delivered your 28th Amendment curb-stomp to Summer Heart driving her head into the concrete floor…
The S-Factor grins to himself and gives a little laugh.
Scorpio:
Oh yes I did, didn't I?
Goldrush:
There are many people saying you've taken this grievance with President Mac too far, how do you respond?
Scorpio:
I say I haven't taken it far enough Lisa. I want my match with Daniel and I refuse to take no for an answer. As I said to him at YoungBlood he's systematically tried to ruin my career over the past year; he engineered my fall from the Insanity Cage, he pulled the strings to ensure Samantha Hamilton stole my United States Championship, he set up the Power Struggle to take my title from me without me ever being pinned, and then he enacted the Johannesburg Screwjob to keep me out of contention. Danny Mac is a dirty player in this game and a corrupt and fascist leader, he needs to be dealt with and it's up to
me
to deal with him. It's for the good of the EWC. I will get my match with him, I will prove to the world how weak and pathetic he truly is, I will depose him and stage a coup if I must, and I will take my place as the President of The EWC to guide this company into Season 22 as a shining beacon of excellence. No longer with the same old golden children get every opportunity while the rest of us languish and have to work twice as hard for half the success…
Goldrush:
… how can you stand by the fact you dragged Mac's fiancé into this? She had nothing to do with it?
Scorpio:
Darling
that little harlot is by his side, she's as guilty as the rest of them. Just look at Hillary Clinton, on the fact of it the placid First Lady but deep down had her own political ideas and machinations working behind the scenes. I'm certain Summer is just the same, it wouldn't surprise me if she got to choose who was getting the next big opportunity in the EWC.
Goldrush:
Now I'm not sure there's any evidence to suggest—
Scorpio:
Oh I see. You're a Mac apologist aren't you? Ah yes it's all clear now…
Lisa goes to speak but Scorpio holds his hand up.
Scorpio:
Daniel has his spies everywhere ready to spread his propaganda whenever they can, ready to spread lies and falsehoods, desperate to call me deluded or deranged. I should have known when you asked for an interview you were doing his bidding. This interview is over and I can promise you when I'm the one in charge of this place…
He steps forward getting right into Goldrush's face.
Scorpio:
… you'll be the first one I fire.
Without another word he spins on his Louboutin heel and struts off down the corridor. Goldrush watches him go and shakes her head, a little disturbed by the whole interaction.
---
---
SINGLES MATCH
President Scorpio
VS Stitches
---
Watson:
It's been a crazy night so far but folks things are about to get even crazier... two of the most deranged men in the entire EWC are about to collide here for your viewing pleasure. Its Stitches... it's Scorpio... It's main event time...
Sydney:
I would be shouting about deranged men to loudly, if they hear you you're in trouble. Look what President Scorpio did to that poor cameraman.
Watson:
Scorpio has done a lot of questionable things over the past few months but he's about to meet his match in Stitches, a man has who dwelled in the dark side his entire career.
Sydney:
Both of these guys have there own agendas, Scorpio is desperate to get the match against President Mac and he'll do anything to achieve his goal as we seen at the end of Youngblood. Stitches on the other hand has his sights set on a something else... the richest prize in our game, the Undisputed championship. Oh and for the record it's president Scorpio... you keep missing out the President part.
Watson:
There's only one president I recognize in this company and it's not him.
'Hail To The Chief' plays and the crowd begin to boo knowing who's coming out. Slowly a number of The President's Men, Scorpio's band of bodyguards, march out from the back and line the stage and ramp ahead of the 46th President's arrival. The final one waves the Star-Spangled Banner as the music fades...
Starr:
The following match is scheduled for one fall, Please welcome, from London, England by way of Washington DC, weighing in at 205 lbs... 'The S-Factor'... 'The 46th President of The United States'... 'The Baddest Bitch On The Planet'... 'The Commander-In-Chief'... the allegedly 'true' EWC United States Champion AND the allegedly 'rightful' EWC Undisputed Champion... SCORPIO!
Iconic' - Madonna feat. Chance The Rapper hits the speakers as the house lights go down, switching to a spotlight focused on the curtain. It parts, revealing 'The S-Factor' Scorpio stood behind, a hand on his hip cutting a beautiful silhouette. He sashays forward, a long coat dripping in jewels swaying with every step. Behind him steps Crème de la Crème, Scorpio's drag queen confidant and manager. The two look to one another and nod, before Scorpio opens his coat and drops it to the floor, revealing another stunning outfit. He steps down the ramp with a confident strut, emulating that of the catwalk models of Paris and Milan, before reaching the ring. Scorpio climbs up one set of steps as Crème climbs the other, parting the ropes to allow 'The S-Factor'' in. Stepping into the middle of the ring Scorpio raises one arm, and blows a kiss with the other, a smile forming on his beautifully made-up face.
Starr:
And his opponent, residing from the The Carnival Of Shattered Dreams, weighing in at 260 pounds... STITCHES!!!!!!
One Missed Call (2008) Theme' plays as the lights go dark. As the beat drops at around the thirty seven second mark the curtains are brushed to the side, smoke spewing out from behind the curtains, and out walks Stitches. A wide, red-painted Chelsea-esque grin is across the face of Stitches as he stares out at the crowd of people before him.
Stitches methodically makes his way down the ramp, staring down the crowd members who dare lean too far over the crowd barricade. As he reaches the bottom of the ramp he stops and once again looks out at the crowd of people before him. Stitches approaches the nearby steel stairs, climbs up onto the apron and begins walking the edge of the apron like a tight rope before reaching the nearby ring post. Stitches climbs up onto the second rope and throws his arms out wide for the crowd to embrace him. As expected, the crowd does not embrace a sinister-looking clown.
Stitches hops down from the rope and enters into the ring before approaching the nearby corner of the ring. Stitches turns around, facing the center of the ring and sits down in the corner of the ring, waiting for the bell to ring.
DING DING DING
Scorpio and Stitches slowly approach each other in the middle of the ring. As the two go head to head Scorpio shouts abuse in Stitches face and jabs a finger into the clowns chest. Stitches just stares at Scorpio showing no emotion which only makes Scorpio more irate. Scorpio slaps Stitches hard across the face. The crowd gasps. Stitches grins and then starts slapping himself and then yells at Scorpio to hit him again. Scorpio take a step back and then pounces forward with a roundhouse kick which Stitches ducks. As Scorpio turns back around Stitches tackles him and the two stumble back, falling through the middle ropes to the outside.
Watson:
Here we goooo!
Both men get to there feet at the same time, Scorpio tries to catch Stitches with a super kick. Stitches dives out of the way and Scorpios leg goes over the fan barricade, so that he's now sitting on the fence. Stitches rushes over and smashes Scorpio in the side of the head with his forearm causing Scorpio to falls straight into the front row.
Stitches rolls into the ring and back out again to break up the count, in the meantime Scorpio gets up and snaps at a few fans before he climbs onto the barricade and leaps towards Stitches, landing on him with a flying crossbody. Scorpio picks Stitches up by the hair and runs him head first into the steel ring post. Scorpio sees a young fan in the front row with a sign which reads 'ONLY ONE PRESIDENT - DANNY MAC'. An enraged Scorpio grabs the sign from the young child and rips it up.
Watson:
Scorpio just made a young fan cry, that's the kind of man we're dealing with here.
Sydney:
Hey if the kid wants to taunt Scorpio with a Danny Mac sign then he gets what he deserves.
Stitches is leaning against the steel step as Scorpio rushes towards him. Stitches rolls out of the way and Scorpio hits the steps knee first which causes him to flip over. Stitches pulls the steel steps apart and lifts the top part up over his head as Scorpios backs away holding his knee.
Sydney:
Ok what is Stitches doing? He's going to get himself disqualified!!!
Stitches launches the steel steps at Scorpio who just manages to dive out of the way at the last second as the steps hit the ring apron. Scorpio rolls into the ring as Stitches quickly follows. Scorpio leaps up onto Stitches shoulders looking for a hurricanrana but Stitches expertly counters this into a sit out powerbomb. Stitches makes the pin...
.
.
.
ONE
.
.
.
TWO... Scorpio gets a shoulder up! Stitches gets to his feet and tries to pull Scorpio up with him but as he does Scorpio grabs a hold of his head and plants him onto the mat with a Corkscrew neck breaker. Scorpio looks to capitalize quickly as he jumps into the middle ropes and flips backwards, looking for springboard moonsault finisher Executive Order but Stitches gets his knees up and Scorpio lands on them.
Stitches lifts Scorpio up and whips him off of the ropes, as Scorpio comes back at him he goes for a clothesline but Scorpio dodges the arm and continues to sprint off of the ropes at the same stitches runs off of the opposite ropes. As the two men come running back towards each other they both go for there lariat moves the lethal lariat and the Glitterazi, they both end crashing into each other at the same bringing them both down to the mat.
Watson:
Talk about a back and forth match, neither man has been able to gain the advantage here! They are both so intense and ruthless.
Both men crawl to opposite corners and get to there feet, breathing heavy and staring a hole straight through each other they suddenly explode from there positions and run towards each other other. Meeting in the middle of the ring they exchange stiff punches and kicks to the body and face before Scorpio leaps up and catches Stitches with a beautiful Enzuigiri. Stitches falls back, bouncing off of the ring ropes he comes back at Scorpio catching him with his signature kick the Beautiful Disasterpiece.
Watson:
Stitches caught him with the kick but he has to make the pin and right now both men are down.
Stitches eventually crawls over to Scorpio and makes the pin...
.
.
.
ONE
.
.
.
TWO
.
.
.
TH...Scorpio kicks out! Scorpio rolls out of the ring to get a breather as Stitches sits frustrated in the ring.
After a moment Stitches rolls out of the other side of the ring and goes underneath the ring apron. At the same time Scorpio who himself looks annoyed goes over to the time keepers arena. Stitches pulls a steel chair out from underneath the ring and at the same time Scorpio throws the time keeper off of his chair and picks that up. Both men slide into the ring steel chairs in hand and face each other as the referee stands in the corner looking flabbergasted.
Watson:
What is going on here, this is not a no disqualification rules match! You can't use weapons! They've both lost there minds.
Sydney:
Or you know... great minds think alike!
Both men circle each other with the chairs as the referee warns the two of them to put there weapons down, a warning which falls on deaf ears of course. Neither men willing to make the first move until Stitches lunges forward swinging the chair wildly, narrowing missing Scorpios head as he has to duck out of the way. Stitches turns and it's Scorpios who now swings the chair at him, cracking the other chair out of Stitches hand. Stitches backs away to the corner as Scorpio stalks him with his chair, just as Scorpio raises the chair Stitches darts behind him, grabbing Scorpio from behind with Hair-pull, Backbreaker onto his knee.
With Scorpio now down on the mat, Stitches picks the chair up and places it on his face. Stitches then climbs to the middle turnbuckle, the referee tries to stop him but it doesn't work as Stitches leaps off feet first. Scorpio just manages to roll out of the way as Stitches lands on the chair, and as he turns around Scorpio smacks him with a super kick and before Stitches falls to the mat he catches him with a Glitterazi! Scorpio quickly makes the pin....
.
.
.
ONE
.
.
.
TWO
.
.
.
THR...Rope break! Stitches gets a foot on the bottom rope. Scorpio cannot believe it.
Sydney:
Oh man I thought Scorpio won it right there! Nice ring intelligent shown by Stitches.
Scorpio shouts 'CONSPIRACY' in the referees face before he storms over and picks up a steel chair. The referee has had enough and he grabs the chair from Scorpios clutches but as he does this Scorpio grabs the second steel chair that's laying in the ring still. Scorpio quickly attempts to smack Stitches with the chair while the referees back is turned but Stitches gets to his knees and throws his head forward, head butting Scorpio straight in the balls. Scorpio falls to his knees holding his nether region as Stitches gets to his feet, grabbing Scorpio by the head he hits his finisher the Sound Of Silence straight onto the chair. Stitches makes the pin...
.
.
.
ONE
.
.
.
TWO
.
.
.
THREE!!!
DING DING DING
Starr:
And your winner, via pinfall... STITCHES!!!!!
Watson:
Stitches outwits Scorpio tonight and gets the win. What a main event and what a show!
Sydney:
Stitches always finds a way but mark my words Scorpio won't forget this. You don't disrespect a president like this!
Watson:
A self proclaimed president. Anyway thank you for joining us tonight ladies and gentlemen, be sure to tune in next to FSW because it will be our last show ever! You don't wanna miss that. On behalf of Cid Sydney, I am Tim Watson. Goodnight folks!
---
..................................................................................................................

MATCH WRITERS
MATCH ONE
WRITER: @cyrusblack
MATCH TWO
WRITER:

Roozilla
MATCH THREE
WRITER: @cyrusblack
MATCH FOUR
WRITER:

Roozilla
MATCH FIVE
WRITER:

Dominic Sanders
MATCH SIX/ MAIN EVENT
WRITER: @cyrusblack
..................................................................................................................
RECAP OF WINNERS
SINGLES MATCH
Jamie Love Vs Kyle Gautier
WINNER: Kyle Gautier
...
THREE WAY DANCE
Allen Anderson Vs Jason Vs Kuroiki
WINNER: Kuroiki
...
SINGLES MATCH
W.B.E Vs Wes Walker
WINNER: Wes Walker
...
SINGLES MATCH
NON-TITLE MATCH
Marcu$ $t. John Vs Killjoy Ito (C)
WINNER: Killjoy Ito
...
SINGLES MATCH
NON-TITLE MATCH
Dominic Sanders Vs Candy (C)
WINNER: Dominic Sanders


...
SINGLES MATCH
President Scorpio Vs Stitches
WINNER: Stitches
...
...............................................................................................................…
© THE EXTREME WRESTLING CORPORATION 2020