Post by PARAMOUNT on Nov 12, 2020 0:30:58 GMT -6
The Extreme Wrestling Corporation Presents


** The End of an Era **

EPISODE 105
NOVEMBER 11TH, 2020
LIVE!
from the Cow Palace - Daly City, California
---
---
WARNING: This live event contains strong coarse language (L), and intense violence (V) which may be unsuitable for younger viewers. None of the matches you are about to watch have been predetermined. Only some of the thematic story-lines have been discussed beforehand. Accordingly, EWC and it's producers must insist that no one attempt to recreate or re-enact any match or activity performed in this live event.




---
---
"Superstar" by For Squirrels begins to blast over the arena speakers as our feed comes to life...
The scene immediately cuts to a pyro show erupting on the outside of the Cow Palace!
Then a cut to another, equally explosive show on the inside!


The fans packing the Cow Palace tonight all come to their feet. Further explosions rock the very foundation of the arena as a large video screen is lowered from the rafters, stopping 15 feet above the ring! Everyone in Daly City knows that the self-proclaimed greatest show on Wednesday night is about to begin and they cheer accordingly! The heavy riffs from 'Superstar' continue to blare over the arena, setting the tone for what is to come later on this evening.




IT'S ALL I WANT, IT'S ALL I NEED

IT'S ALL I SEE, IT'S ALL I BREATHE

IT'S WHAT I AM, IT'S WHAT'S I KNOW

IT'S WHAT I FEEL, IT'S WHAT I BLEED!
On the MacTron, this episode of FSW begins with its opening video montage detailing many of the historic events that have taken place in the five-year history of Future Stars of Wrestling. From past champions like Jason Hunter, Dixie Dubois, Amis Shelton, Magdalena Lockheart, and Otaki all standing underneath an old FSW logo to the more current Future Stars Champions like Xavier Reid, Cletus Franklin, Robina Hood, Robbie Rayder, and Stitches tearing down that mold...


As more pyro goes off the the FSW logo appears and flashes of the roster appear on the screen such as Killjoy Ito ,Mercenary, Wes Walker, Ezio DeLuca and finally Stitches the Clown standing in the ring at the end of the Rumble match. Then, the camera cuts to a shot from The Rumble in South Africa of Robbie Rayder holding his newly won North American championship high in the air, then to Killjoy Ito with the X-Division title draped across him before fading into a shot of Candy standing tall over Stitches after the Candy Castle match with the FSW title in the air...
The camera pans around the loud and out of control audience. As the fireworks continue to explode, the fans chant and cheer! The atmosphere inside the Cow Palace seemed to be charged with that ten million volts of electricity as described in the song. Cameras pan around the arena to catch some of the signage that many fans have brought to the Cow Palace with them here tonight. The FSW fan-base is as adamant about having their voices heard now as ever:
"I DON'T WANT IT TO BE OVER"
"FSW 4 LIFE!"
"#DOWN WITH THE CLOWN #STITCHES4UNDISPUTED CHAMPION"
"2021: THE YEAR FSW TAKES OVER EWC!"
"F-S-DUB!!!"



"F-S-DUB!!!"



"F-S-DUB!!!"



"F-S-DUB!!!"
The lights come back to full and the fans offer one last rousing cheer at the opening festivities. Tonight's announcers are on standby and ready for the show to begin.
Watson:
Good evening and welcome to the FINAL FSW broadcast! I can't beleive we are already here, but tonight it all ends. FSW has had an amazing run over it's 5 year history, but tonight we put the feather in our cap and give you one last night of Future Stars.
Sydney:
That's right, Tim! Tonight the FSW brand goes off into the sunset, but in its wake rises PARAMOUNT! The pinnacle of professional wrestling! Tonight we will see so many talented people in action , just as we did earlier on Gambit. Allen Anderson, Marcu$ St. John, Aeon Khronos, Samantha Hamilton, Mercenary, WBE, Killjoy Ito, Robbie Rayder, Jamie Love, Kuroiki. These are just a few of the names that we will see tonight.
Watson:
That's right, but that's not all! Stitches and Wes Walker have a rematch from earlier this year and as well as David Miller and Scorpio going at it, but with our own President Mac as the guest referee! and in the main event the recently returning Kyle Gautier takes on the FSW champion herself, the sweet treat, Candy!
Sydney:
We've also been told that throughout the night we will be hearing from various people on what FSW means to them as we start to look forward to the future of the Orange brand. Right now though, we need to pay some bils -
'Coming Undone' by Korn begins to blast throughout Cow Palace. The thousands in attendance all jump to their feet in excitement and expectation of President Mac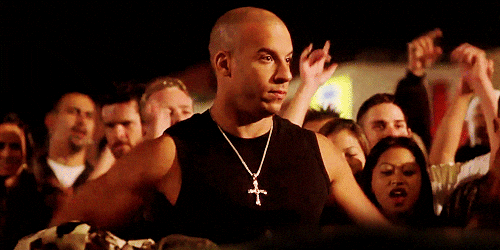 Watson:
Seems like we are kicking the show off with the man himself. It's Mac!!!!
Sydney:
I guess the network can wait to go to commercial then...
Mac makes his way down the ramp, pausing to take pictures with the fans, sign autographs and wave to the thousands of
Macoholics
in the stands.
As Mac reaches the ring, mic in hand, he looks over to the commentary booth and gives a big smile and thumbs up to Tim Watson and Cid Sydney. He then pauses for a moment, motioning to the fans to quiet down, he brings the mic to his mouth and smiles.
Mac:
Good evening Daly City
More chants and cheers come pouring down
Mac:
It's been a wild few months .. but I'm not here to address that skinny little bitch make believe president .. two-hundred and five pounds .. man the only way Scorpio is two-hundred plus pounds is if he wears concrete stilettos
The fans explode in laughter as an image appears on the MacTron
Mac:
No I'm here to talk about FSW
FSW
FSW
FSW
FSW
FSW
Mac:
Five years ago, in London .. we had our very first FSW show. The concept was something I was very proud of. A lot of time, a lot of research was spent in coming up with the Future Stars brand. It started out as a development brand, where we could help those who were new to Wrestling .. where we could promote them .. get them ready for the big stage .. and also help those who kind of .. lost their way a little bit. The show was huge, big time ratings, warm reception .. it became bigger than I could have imagined. Fast-forward to today, and I can't tell you how proud I am to see FSW about to shed the development moniker and become a full fledged third brand alongside Brawl and Rampage
Fans cheer some more
Mac:
I cant say enough about Chris Brock. What he has meant to the EWC, and how he has transformed FSW. He deserves full credit for how much this brand has blossomed. Chris has put in the time, put in the effort, and really busted his ass .. pouring blood and sweat into FSW. When he and I met several months back .. and we talked about the future of the brand .. and how he wanted to take things to the next level .. he and I couldn't be more on the same page. We share the same values and goals. He has great ambition. The things that are about to come our way on this show .. man .. I got goosebumps.
Mac pauses for a moment .. looks up at the crowd and then continues
Mac: This idea .. Paramount Wrestling .. The Pinnacle of Professional Wrestling .. its exactly what this is. Its exactly what it will be. As we close the chapter on what was FSW, we start anew with Paramount. Like BRAWL and RAMPAGE, Paramount will embrace its rich history, it will respect its legacy but also move forward. Its in the name. I am excited for everyone in the locker-room. I am excited for all you fans. I am excited for Chris. And I am excited for the entire EWC as we take thus giant step forward. We might be saying good by to FSW tonight, but we are also saying hello to the future.
The fans chant and cheer FSW once more
FSW
FSW
FSW
Mac:
Tonight I am the guest ref in the Miller and Scorpio match. I want to be crystal clear, that I will be a fair ref. I wont have any bias, slow or fast counts. I will call an even and fair match. Despite the venom the snake will spew, I respect the honor of being a ref and the sanctity of wrestling. I wont let my emotions get the best of me, no matter what serpent tries to pull. I just hope for the love of everything holy, that boy eats a sandwich before his match tonight.
There is some laughter and Mac smirks
Mac:
Anyways .. Daly City, thank you for being home to FSW all this time. Thank you for the memories. Thank you for being part of our history and story. You have been amazing hosts. Together we say goodnight .. but rest assured .. the future is very bright. Enjoy the show!
Mac waves to the fans as they jump to their feet, chanting and cheering as Mac leaves the ring.
Sydney: Wow, big words from the man, the myth, legend. We'll be right back after these words from EWCTV!
---
---
---
---
WHAT IS EWCTV?


All live EWC Pay-Per-View events (including StrangleMania, Night Of Champions, Rumble in the Bronx & WrestleFest)
All day scheduled & live programming
Plus, hours and hours of on-demand content & never before seen behind-the-scenes footage!
Groundbreaking original series - See new episodes of BRAWL, RAMPAGE, FSW, PRIME and more
Live in-ring action, reality shows and documentaries
HOW TO ORDER
Get the award-winning EWC Network through your TV provider. Call your local TV Provider today to subscribe.

Only $7.95/month


WATCH ONLINE
If you are subscribed to EWC Network through your TV Provider you can now enjoy EWC Network on your:

PC, Laptop, PS3, PS4, or tablet.


EWCTV for only $7.95 USD per month
Along with being an EWCTV Subscriber, you get:
EVERY Pay-Per-View event included at no extra charge
15% off any and all EWC Merchandise from the EWC Store
20% off all tickets to LIVE EWC Shows
A free EWC Yearly Wall Calendar signed by the entire active EWC Roster
As an added bonus for all those currently subscribed including any new subscriptions
Enter code
"FUTURESTARS"
and receive
a
FREE
copy of FSW: Uprising XX
DVD and Blu-Ray combo when it's released later this year

+ free T-Shirt and Replica FSW Championship belt.
So act now if you aren't already subscribed to EWCTV
---
---
---
The Camera fades to black.
With the sounds of the fans within the arena still audible, they begin to scream and cheer loudly as the feed returns, this time focusing upon an older man who is seated behind a large desk. His thick beard stretches across his face as he nods, his right-hand bending a nearby lamp to illuminate his face. The fans completely lose it as we now gain a better view of the man before us.
Leaning back in his chair once more, Xplode smirks as he begins to speak. His sharp fitting suit presses against his large frame as he clasps his hands upon the desk:
Xplode:
It wasn't so long ago that I happened upon the FSW. It was a proud brand, and still is. I took that brand and rebuilt it. The fans returned, the talent level rose even higher, and FSW was reborn. We moved to the west coast and brought back an old school flavor. This was what the business needed, a shot in the arm, the plan was to inject new life into a business that was showing its age. NOBODY did it better than the FSW during that time. NOBODY...
The FSW has always been about staying ahead of the curve. Just like I had in my career, the FSW took the ball and ran with it. The brand became a trailblazer. People were talking about the business again. Other brands struggled to capture that lightning in a bottle. They didn't have that "it" factor however. They simply were not the FSW.
So here we are… in a new era. It is time for the FSW to ascend once more. There is a need for change in the business once, and who better than the FSW?! The innovators will innovate…. The trailblazers will lead the way into the new era. Sometimes the status quo needs to die to find a new life. Tonight, the FSW dies.
So that it shall live again.
I am Xplode. The best to ever step into that ring. During that time I had seen it all. I have watched this business change. Those fans, they know what to expect from us. So we give it to them. We do what the EWC is known for. We lead the way...
It's time for FSW to be reborn again.
The camera slowly fades out... as we see Xplode transform into the Destroyer of Worlds.
---
---
THREE WAY DANCE
Aeon Khronos
VS Allen Anderson
VS Marcu$ $t. John
---
Watson:
Wow!!! I did NOT expect to hear from the man that is responsible for putting us here in Daly City tonight! Thank you Xplode! Up next, we have a three way elimination match to start the FSW Finale event for the season! Showcasing some great wrestlers from the EWC in FSW and Prime.
Sydney:
Remember Allen Anderson was in a three way elimination match at FSW #104 and was the first elimination. Hopefully he can do better tonight.
Watson:
Sydney, Marcus $t John lost the same night to the EWC X Division Champion. He'll be looking to get a win tonight on the finale also.
Sydney:
Aeon Khronos is coming over from Prime where he lost to Stitches on Prime #74. He'll be looking to pickup a win as well.
Watson:
It looks like we're ready to get this under way.
Starr:
The following match is scheduled for a three way elimination match, from Harlem New York, weighing in at 205 pounds... ALLENNN ANDERSOOOOON! The following match is scheduled for a three way elimination match, from Harlem New York, weighing in at 205 pounds... ALLENNN ANDERSOOOOON! !
"Mama Said Knock You Out" by LL Cool J begins to play; while Allen comes out slowly walking to the ring and then climbing the top turnbuckle posing for the crowd. Sandra stays in the middle of the ring and claps for Allen.
Starr:
And one of his opponents, from Silicon Valley California, weighing in at two hundred and twenty pounds... MARCU$ $T JOOOOOOHN!!!
"Fast Lane" blasts through the arena by Bad Meets Evil. Money starts falling down from the sky with Marcu$'s face on 100 dollar bills.Marcus walks down the ramp with a smug look on his face. He jumps up on the apron and wipes his feet before he enters the ring and poses in the middle of the ring.
Starr:
And their opponent, from The Edge of Time Itself, weighing in at around 180 pounds, he is the Master of Time… AEON Khronos!
The fans continue booing, but Aeon pays them no mind as he makes his way to the ring, sliding in with a smirk on his face.
DING DING DING
As soon as Khronos slides into the ring he turns to mock the crowd as the bell rings. Allen and Marucs $t John look at each other then both men charge forward hit Aeon with forearm smashes, punches, and kicks as he slumps to the ring in the corner. They pull him up and $t John tosses Aeon Khronos into the ropes. As he comes off the ropes Allen Anderson flys in with a clothesline dropping him to the mat. Aeon comes up to his knees and Marcus comes in with a spinning heel kick to the back of his head.
Allen Anderson on an unaware $t John connects with a Caged Bird's Song to the back of his head sending Marcus to the mat and rolling out of the ring. Allen climbs to the second turnbuckle and opens his arms out signifying that he's the only man still standing. He drops to his feet and turns around and peers at Aeon Khronos still on the mat.
Watson:
Allen Anderson is looking good taking advantage of his opponents when the opportunity presents itself.
Sydney:
Anderson took a cheap shot on $t John and they worked together against Khronos. I like the way he thinks.
Anderson walks over to Aeon and looks down at him he then looks back up and runs over to the ring ropes bouncing off and comes off the ropes with an elbow to the chest of Aeon. He stands back up and opens his arms out wide signifying that he has complete control of the match.
He again bounces off the ropes and comes down with another elbow to the chest of Aeon Khronos but this time Aeon is barely able to roll out of the way of the elbow. Anderson grabs his arm in pain and rolls to his knees. Aeon struggling to get up grabs Allen and pulls himself up to his knees.
The two men look eye and Anderson slaps Aeon across the face causing a drop of blood to come from his bottom lip. Aeon turns and looks Allen in the eye as he returns the slap to Anderson's face. The two men then begin exchanging rights and lefts.
Marcus $t John is grabbing at the ring apron pulling himself up and he looks at the two men exchanging blow. He rolls into the ring and stands to his feet. He looks at Aeon and then at Allen. He runs towards Aeon and performs the money stomp. Allen hits the back of his head hard onto the mat and is out. Without hesitation Aeon takes advantage of the moment and covers him for the pin.
1…
2…
3…
Watson:
Marcus got his revenge on Allen Anderson for blindsiding him earlier.
Sydney:
He just let Aeon cover him for the pin as he just watched.
Aeon Khronos quickly performs a dodge roll and Marcus attempts a curb stomp. $t John again attempts a curb stop as Aeon rolls out of the way again from the kick to the head. Aeon gets to his feet and catches Marcus into as he runs towards him and shoves him into the corner.
Aeon then jumps off the second rope and catches Marcus with a knee to side of the jaw. Marcus crumbles to the mat as he attempts to grab a hold of the ropes but is unable to steady himself.
Aeon goes for a double knee drop to Marcus's chest as he rolls over but Marcus brings his foot up catch Aeon under the chin knocking him backwards.
$t John pulls himself up by the ropes and is wobbling as he gets to his feet. He looks over towards Khronos and lunges towards him as Aeon goes for a lariat clothesline Marcus $t John picks him up and plants him back onto the canvas with his finisher Bread and Butter.
Marcus goes for the pin.
1…
2…
3…
DING DING DING
Starr:
And your winner, via pin fall... MARCU$ $T JOHNNNNN!
Watson:
$t John pulled it out. He came back from being out the first part of the match.
Sydney:
I knew he would win. Marcu$ $t John is my kind of guy.
Watson:
He paid you to say that didn't he? Never mind… Folks we'll be right back with more great action.
---
---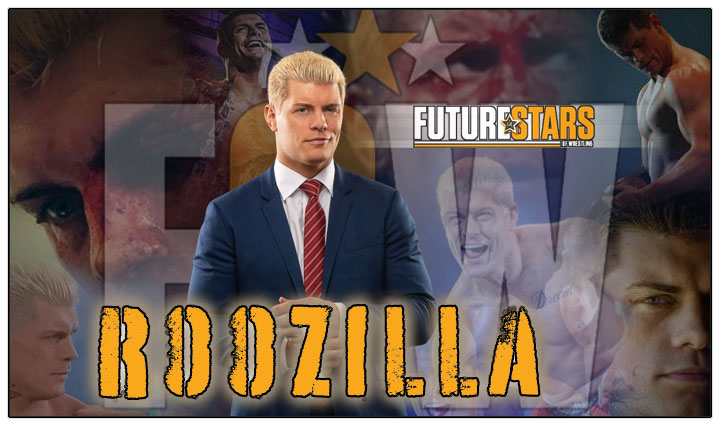 The camera opens to the backstage catering area where the Roozilla is sitting at a long table by himself eating. He's watching the monitor that's typically turned to the nights show but the Roo is watching the 1960's comedy of Batman & Robin.
Roozilla:
BONK! KAPOW! WHAMM! Get'em Batman!
Roozilla's opponent from Gambit is walking backstage and stops to watch the scene unfolding before him. He walks over to the Roo and takes a seat next to him.
Babyface Badley:
What is the Joker up too?
Roozilla:
A series of his dastardly crimes, I'd wager.
Babyface Badley:
Crime? Our match on Gambit was a crime! You ran away from me and hid behind the referee.
Roozilla:
You chased me.
The two men look eye to for a moment. Tensions grow for a few moments and Badley looks away.
Babyface Badley:
Yeah. I did and then you beat me.
Roozilla:
With my favorite move! The Wrist Lock!
Babyface Badley:
Let's not do this again. Yes. You beat me. Technically I was counted out when I left the ring. But you beat me.
Roozilla:
The cunningly perilous and menacing moves of moves, the wrist lock. Mwahaha. Ha. Ha. Haaaaaa.
The Roozy One slowly begins to fade away his narrative of evil laughter. Badley just sits there stone faced waiting for the Roo to stop.
Babyface Badley:
Look. Roo. I think we should talk serious momentarily. I've been doing some thinking. A lot of thinking. I've realized that this just isn't for me. I'm not cut out to be a wrestler. After our match I sat for hours trying to ignore that harsh reality. It's my dream that will never be realized. I'm done.
Roozilla:
What? You don't have a match tonight? You're retiring?
Babyface Badley:
No, Roo, I don't have a match tonight. The EWC didn't sign me after our match. I'm done. I don't have a choice.
Roozilla:
I'm sorry about the snap, crackle, and pop of the wrist lock. I'm sorry I retired you.
Babyface Badley:
Yeah, okay Wrist Lock Legend. It was a good time. Take it easy, okay.
Roozilla:
Bye, Babyface.
Roozilla watches as Babyface turns and begins walking away. Somewhat sad Roo's normal smile begins to fade. Maybe retiring his new found friend wasn't a good idea. The Roozy One holds out his hands and looks down at them.
Roozilla:
I should be more careful with that Wrist Lock.
The camera begins to fade away and ends in black leaving the Roozy One standing there watching his friend walk away.
---
---
We come back from commercial to Monday Night Brawl GM Jim Connors face on the MacTron.

Connors: Future Stars of Wrestling has been THE standard for those just starting out in their wrestling career since its inception. There have been a number of competitors who stepped up from the ranks of the FSW to major success on Monday Night BRAWL, including the storied career of a man who was recently both International and Undisputed Champion in Xavier Reid. These competitors have come out of the developmental system hungry and eager to make a statement. So, it's clear to me that the brand has the tools it needs to succeed as it takes the next step and becomes Paramount next season. At the risk of sounding cliche, the future truly is now!


---
---
SINGLES MATCH
W.B.E
VS Mercenary
---
Watson:
Welcome back, folks! A big thank you for the kind words from the GM of the flagship show of the EWC, Monday Night Brawl! Next up we have Mercenary going up against a rookie this season in W.B.E.
Sydney:
Why don't you just call him by his name, Winthrop Bradley Esquire. You're use to having long things in your mouth. It shouldn't be to much to use his name.
The camera pans to Watson as he takes a bite of a hot dog dropping mustard on his suit.
Sydney:
What are you doing eating right now anyway, never mind. Here comes Mercenary. Chew quietly.
Starr:
The following match is scheduled for one fall, from Oakland California, weighing in at three hundred and sixty five pounds... MERCENARY!
"Meet The Monster" by Five Finger Death Punch blasts throughout the building. A flashing red strobe lights the stage as the rest of the room goes dark.
Mercenary walks into the flashing red light. His face is hidden behind a hard plastic tactical mask decorated with The Punisher's skull logo. He is stiff... hard... Frankenstein's deadly creation come to life. He crosses both arms, gloved fists clenched, across his chest under his chin. The pose resembles a skull and crossbones.
Stepping between the ropes he walks to the corner and throws a few shadow punch combos at the turnbuckle before turning with his back to the corner, his arms crossed across his chest to glower in his opponent's direction and wait for the bell to give him the sign to come out swinging.
Starr:
And his opponent, from New York City New York, weighing in at One hundred and eighty pounds... WINTHROP BRADLEY ESQUIRE!!!
"I'm Rich" by TMG plays and the crowd boos the hated kid when he walks out. Winthrop looks nervous and scared but takes a big breath and heads to the ring. Some fans startle him with loud shouts, so he cusses at them then runs away when they flex on him. He climbs up the steps and slips into the ring. He complains to the referee about the fans and his circumstance but the referee shrugs him off. Poor Winthrop is left with no option but to retire to his corner and wait for the bout to start.
DING DING DING
The EWC Outlaw and Winnie B walk to the center of the ring to stare at each other and begin yelling back and forth. Winnie rares back and slaps the Merc across the face causing him to take a step back. Mercenary slow begins to turn and then uppercuts W.B.E. sending him to the mat. The Outlaw quickly follows up with mounting him and throwing haymakers at his head and arms as Winnie attempts bring his arms up to protect his head.
The Merc then picks his opponent up and tosses him into the corner where he positions him with his arms over the top ropes. Merc turns and acts as though he's going to slap the referee who's standing to close to him. He turns and runs towards W.B.E. with a clothesline but Winnie B is able to move out of the way and shove his opponent into the corner who overshoots and hits his head on the steel ring post. He falls back onto the mat holding his head.
He rolls in the center of the ring clutching his head as blood begins to smear on the canvas. Winthrop Bradley Esquire throws his arms up and out several times indicating that he wants his opponent to get to his feet. Winthrop then begins kicking his opponent in the head as now the Merc is attempting to cover his head with his arms.
Watson:
The Outlaw is bleeding profusely. He's cut a pretty good cut on his eye. That's going to affect his vision.
Sydney:
The Street Dog isn't finished yet Watson. He's been through worse than this during his time in EWC. Those kicks by W.B.E. were looking pretty sloppy.
Winnie goes over to the corner turnbuckle as the referee is checking the cut on Mercenary. Winthrop Esquire is undoing the covering of the turnbuckle losing it so that it'll easily fall off. He turns back as the Mercenary is moving on the canvas. He walks over to the Merc and leans down towards him when the Street Dog brings his leg up and kicks him in the head knocking W.B.E. back. Winnie comes forward towards him again and receives another kick to the head.
Mercenary stands up and runs towards Winnie and clotheslines him over the top rope. He turns around yelling as blood streams down his face. He's infuriated and slides out of the ring and grabs Esquire and tosses him knees first into the ring steps. W.B.E. flies over the steps after hitting his knees and then goes to crawl under the ring.
Merc rolls into and out of the ring to breakup the count. He then goes and pulls the ring apron up but is knocked back when he's hit in the forehead with a steel chair out of view of the referee. The Outlaw stumbles backwards into the ringside barrier. W.B.E. comes out from under the ring and rolls back inside as the referee is making his count.
4… 5… 6…
Watson:
That was illegal! He just hit the Outlaw with a steel chair!
Sydney:
It's only illegal if the referee sees it and he didn't.
Mercenary gets back to his feet and stumbles towards the ring apron. The referee is still making his count. 7… 8… 9… The EWC Outlaw rolls back into the ring. W.B.E. goes to kick him in the head but the Merc grabs his foot. Holding it he stands to his feet as he looks him in the eye, blood is covering his face and chest.
Merc spins his opponent around and nails him with a cradle piledriver laying Winthrop onto the mat. Mercenary climbs to the top rope and lines Winnie up for an elbow drop. He pushes off the top turnbuckle and slams hard into the canvas as Winthrop rolls out of the way.
W.B.E. rolls out of the ring and grabs a steel chair from under the ring and rolls back into the ring. Mercenary is getting to his feet as W.B.E. pulls the chair back taking aim at his opponents bloody head. The EWC Outlaw stands looking Winthrop in the eyes and motions with his hand for him to hit him as the referee is waving his arms attempting to stop the move.
Winthrop Bradley Esquire swings the chair connecting with the forehead of the Mercenary. The referee signals for the bell as he is disqualifying W.B.E. for the use of the chair.
DING DING DING
Starr:
And your winner, via disqualification... MERCENARYYYY!
Watson:
W.B.E. got himself disqualified bashing The Outlaw with a steel chair. What got into him?
Sydney:
He's ending the Season with a bash Watson!
Watson:
That was a crazy ending for the first match of the night. Wow. We'll be right back folks, don't go anywhere!
---
1
---
Marcu$ is living it up after his victory. He's laughing in a little kid's face before grabbing some pennies out of his pocket and throwing them into the crowd. He laughs at people screaming out in pain while the boos serenade his ears. M$J makes it to the ramp when Kuroiki comes out from gorilla. Ku slaps M$J in the face and stumbles him backwards.
Kuroiki
: Have you no shame?! Hurting innocent fans? Being an ass to a child? What is wrong with you?!
Marcu$ $t. John
: So you finally decided to show your face. So what is it Ku? Where's my answer, or are you a coward?
M$J steps forward and pats Ku on the cheek. Ku lunges into a sudden forearm strike that knocks M$J to his ass.
Kuroiki
: You want a match? Last Man Standing? You got it.
Ku leaves back towards the gorilla position while M$J laughs on the ramp.
---
---
THREE WAY DANCE
Jamie Love
VS Kuroiki
VS Samantha "Titaness" Hamilton
---
Watson:
Coming up next we have Samantha Hamilton, Jamie Love and Kuroiki in a three way elimination match.
Sydney:
Or the Love club verses Kuroiki.
Watson:
What makes you say that? Just because Sam is currently co-managed by Tommy Love, she hasn't shown any Love towards Jamie and his childish antics.
Sydney:
It's Tommy Love - he always gets exactly what Tommy wants… I hope Sam took the time to fine toothed comb read that contract before signing on. We could end up seeing more of Sam than what she posts on Twitter. Tommy still has those ties to PornHub!
Watson:
Ignoring that comment. Kuroiki has been going strong, and any love lost among Sam and Jamie could be the key to stealing a victory.
Sydney:
Sorry, what did you say? I was too busy thinking about Sam in that PornHub outfit. Not Ito's, Gabi's!
Starr:
The following match is a three way elimination match. Coming to the ring first, from Washington, D.C., weighing in at 145 pounds... SAMANTHAAA "THE TITANESS" HAMILTOOOON!!
'Indestructible' by Disturbed blares over the PA system. As it does, we see the forms of The Titaness, her husband, Joseph "Orion" Hunter, and 'The Memphis Mouthpiece' Tommy Love all standing at the top of the ramp. The Titaness saunters down the ramp, flanked by Joseph on one side and Tommy on the other. A sense of determination and resolve can always be found in her eyes. When she finally gets in front of the ropes, the Titaness slips through the middle and top ropes.
Starr:
Making his way down to the ring being accompanied by Lorenzo, from South Las Angeles, weighing in at 120 LBS, 'THE LOVE CHILD' JAMMMIEEEEEEE LOOOOOOVVVVEEEE!!
The name Love comes down from the ceiling in giant spinning pyro as 'Crazy Little Thing Called Love' by Queen begins to play. Pyro ignites on both sides of the ramp and follows him as he walks down to the ring. As Jamie soaks in the boos and few cheers Lorenzo shoves him towards the ring. Once he's in the ring a 2nd and slightly smaller sign with the same spinning pyro comes down as he flirts with some of the hotter women at ringside. Sam glances over at Tommy, who offers her a shoulder shrug back.
Starr:
Making his way to the ring, standing at 6 foot tall and weighing 230 pounds. He is The Black Tree Of Sapporo, KUROIKIIII!
"Immortals" by Two Steps From Hell sounds off over the loud speakers. Kuroiki emerges from gorilla. He walks directly to the ring, ignoring everyone. He rolls into the ring, slides to his corner and remains seated, looking over at Sam and then Jamie.
DING DING DING
Kuroiki pops to his feet as the last chime of the bell. Sam looks at Jamie and then at Kuroiki before dashing in at Jamie. Jamie barely ducks under Sam's lariat and spins to Sam's back, only to walk right into a belly to back suplex from Kuroiki. Sam dashes in on them and Kuroiki rolls away as Jamie slips out of the ring. Kuroiki kips to his feet as Sam sizes him up. The two lock up and Sam starts to over power Kuroiki, driving him back towards the corner. Kuroiki fires a slick knee lift into Sam's midsection before hip tossing her right into the corner. Kuroiki takes a step back and starts to dash in as Jamie slides under the ropes and shoestring clips his feet, causing Kuroiki to stumble face first into the turnbuckle as Sam rolls to the side. Jamie smiles at the results of his save and points at Sam and nods. Sam shakes her head as she yanks Kuroiki to his feet. Sam lays out Kuroiki with a scoop slam before she turns her attention to Jamie, just in time to see him springboard off the ropes with a Superman punch. Sam staggers back a bit as Jamie presses the attack. He leaps up on Sam and goes for a hurricanrana, only for Sam to stall him, holding him in mid air. Jamie begs for Sam to 'think about it a second' before she running powerbombs Jamie in the center of the ring. She holds on and goes for the pin, only getting a 1 count before Kuroiki breaks it up with a soccer kick to the back of Sam's head.
Watson:
Beautiful counter and powerbomb by Samantha.
Sydney:
Jamie will remember that one in the morning. Smart break up by Kuroiki or this match could very well have been over.
Kuroiki shoves Sam off of Jamie and stomps on Sam's chest. He then punts Jamie in the side as he starts to roll away. Kuroiki focuses on Jamie, yanking him to his feet and Irish whipping him into the ropes. Kuroiki follows with an elbow smash, only for Jamie to baseball slide under and kick Kuroiki's back leg out. Kuroiki does the inadvertent splits and howls as he grabs his stretched groin area. Jamie pops back up to his feet and climbs the ropes quickly in the corner. He sizes Kuroiki up and goes for a top rope splash! Sam catches Jamie right as he is coming off the ropes and tosses him out of the ring and onto the steel stairs with a sickening thud. Sam turns on Kuroiki as he is getting to his feet, still trying to get over his unexpected splits. Sam steps in and superkicks Kuroiki right in the face as he turns around. Kuroiki flops on the mat and rolls to the side as he holds his face. Sam grabs him by the hair and yanks him to his feet, pulling him into a half nelson suplex. Jamie is to his feet and looks a little cloudy as he tries to shake the effects of the stairs landing off. Sam climbs over and goes for the pin, but Kuroiki gets a foot in the ropes before the ref can even start the count. Sam releases the pin attempt and Kuroiki rolls out of the ring. Jamie is now on the ring apron and sizing Sam up from behind. Sam turns and catches a springboard missile drop kick from Jamie. Outside the ring, Kuroiki looks to clear his head as he watches Jamie starts to get to his feet. He starts to climb back into the ring only to catch the handle of the Love Stick violently to the ribs. Kuroiki crumbles and falls off the ring apron as Tommy casually walks away laughing.
Watson:
And of course, Tommy with the cheap shot to the ribs with the Love Stick.
Sydney:
Aw, crap! He's coming over here.
Watson:
Get out of her Tommy!
Love:
SKEET SKEET MOTHERF***ERS!!!
Tommy shouts before he simulates whacking off at the announcers, using the handle of the Love Stick as his - well, you know. The camera quickly cuts away and back to the ring as Jamie pulls Sam up and European upper cuts her, causing Sam to stagger back a bit, but not as much as Jamie would have liked. He sizes her up for another but Sam shoves him away. Jamie fires off a spinning heel kick that blasts Sam in the head. She staggers and almost falls through the ropes. Jamie drags Sam to the corner, kicks her in the gut before he sets up hits The Love Injection! He pulls Sam out for the pin attempt and gets a 2 count before Sam gets a shoulder up. Jamie starts to roll off, but Kuroiki grabs Jamie's leg and tries to yank him outside of the ring. Jamie grabs at Sam to keep from going out of the ring, catching her top and almost exposing a little too much for television. Sam punches him in the face and bats his hand off her top. Jamie kicks Kuroiki in the face and sends him staggering back to the guard rail. Jamie pops up and right into the waiting Sam, and a Wrath of the Titans! Sam covers!
1…
2…
3!
Watson:
Jamie is eliminated by Sam Hamilton!
Sydney:
No Love in the Love Club, I guess. She didn't look too happy at Jamie nearly pulling her top down… Although, it did get Tommy out of here. Of course, if Jamie had pulled her top down Tommy most likely would have 'skeet skeeted' for real!
Watson:
You need to quit before you bring him back over here!
Sam shoves Jamie out of the way as she gets to her feet, clearly agitated by Jamie nearly pulling her top down. Jamie slides out of the ring and shakes his head before heading to the back with Lorenzo at his side. Sam suddenly realizes Kuroiki isn't anywhere to be seen. Tommy pounds on the mat and points behind her. Sam dives to the side just as Kuroiki just misses Sam with a crossover kick. Sam rolls up and Kuroiki dashes in with a running knee lift that Sam blocks. She elbows Kuroiki in the face and then grabs Kuroiki and whips him towards the ropes, only Kuroiki reverses it. Sam bounces off the ropes and right into a backbody drop by Kuroiki. He grabs Sam's arm and yanks her into a triangle choke. The ref is quick to check on Sam, but she shrugs it off, attempting to get to her feet. Kuroiki holds on, tightening the lock as Sam starts to lose a little steam. Her legs start to wobble as she gets to her feet. With all her remaining strength Sam hoists Kuroiki up in the air. Kuroiki releases the hold at the apex of Sam's lift, dropping to his feet in front of her. Sam attempts a weak punch that Kuroiki ducks under. He steps through, grabbing a handful of Sam's hair and spins her right around and into Crushed Dreams! Kuroiki covers Sam as he smiles at Tommy.
1…
2…
3!!!
DING DING DING
Starr:
And your winner, via Crushed Dreams... KUROOOOIKI!
Watson:
Kuroiki pulls down a big win tonight against the former US Champion. Although I have to say they all looked impressive in the ring. Sam is definitely a powerhouse, and we saw that on display. Jamie is probably one of the most agile wrestlers on the roster. What he lacks in size and strength, he makes up for with speed and agility.
Sydney:
Great match, for sure. I just wished Jamie would have gotten that top down a bit lower, ya know?
Watson:
Seriously? You're no better than Tommy… And with that we head to the back.
Sydney:
Well, I am not exposing myself on world wide TV, or simulating fapping.
---
---
We come back to the giant mug of Rampage GM Grizzly Duggan!
Grizzly Duggan:
When I joined the EWC in 2017, we always heard about those spunky fighters on FSW. We had some old timers label them developmental brats and scoff at it, but you always knew they'd make it one day. Like the potential was always there. Fast forward a few years and several FSW superstars have gone on to hold the Undisputed Championship, so I'd say they made it. And now the brand is getting a shiny new name as they become the official third brand. The future is now with Paramount Wrestling and I cannot wait to see what comes next. They've got a stacked roster that can hold their heads high as a proud #2 under Friday Night Rampage. This brand could very well be the A Show in a year or two. They fought their asses off to be noticed and that's not going anywhere now. That was the easy part. Now they fight to show they earned it. So sit back and enjoy the ride folks, I know I will.
---
---
The camera cuts backstage inside the Cow Palace and the room set aside for The Love Club, Xavier sits on the bench as 'The Memphis Mouthpiece' Tommy Love looks around the room with a disgusted look on his face.
Tommy Love:
This place is disgusting Xavier, seriously your need to return to this place after headlining Madison Square FUCKING Garden…it amazes me kid…
Tommy looks at Xavier hoping to get some kind of reaction from him. When one doesn't come he continues on his train of thought.
Tommy Love:
You are going to headline WrestleFest...be in the main event for the EWC Undisputed Championship and yet you feel this need to come back here and what Xavier...say goodbye...the FSW isn't really going anywhere...they are just become Paramount…
Tommy once again looks at Xavier but still nothing.
Tommy Love:
They are just slapping a fresh coat of pain on this place and taking it out of the Cow Palace...it's really about re-branding this place…
Reid:
You don't get it...and that's ok Tommy…
Tommy looks at Xavier who just smiles at him.
Reid:
Everything is changing around here...when they ring that final bell tonight at the end of the Candy v. Kyle Gautier match that's it for the FSW...it's gone and won't be back...Paramount won't be the FSW...it will become a new thing because the roster of Paramount won't be fighting tooth and nail to make it to one of the main brands...they won't be fighting to make it to Brawl or Rampage because Paramount will be Brawl and Rampage...they will have made it and become their equal and yes...that move is well over do but the FSW will no longer exist…
Xavier pauses for a second
Reid:
What made this place so special was people like Megan, like Maggie...like me fighting so damn hard to put the FSW on the same pedestal as Brawl and Rampage even though we were being told we weren't ready...that we were nothing more than developmental here in the EWC...other like Sebastian Conner joined in our fight...we all bleed for this place...gave everything we had for the FSW and one by one we all left...except for Megan and I respect her so much for the fight she had in her…
Xavier stands up and looks at Tommy
Reid:
Look around the EWC, look at Brawl and Rampage...they are littered with FSW alumni, from Melody Malone to Ryo Hazama...to Gabrielle Visconty…
Tommy grimaces at Gabi's name.
Reid:
Sebastian and Maggie went to Rampage and I went to Brawl along with Amis Shelton...we all left here to advance our careers and yet I'm the only one that came back to have one final match...to say thank you to the FSW for everything it did for me…
Xavier puts his hands on Tommy's shoulders
Reid:
I said it before, without the FSW I wouldn't be standing here today...I wouldn't have been in the main event at Madison Square Garden on Brawl without this place...I wouldn't be in the main event at WrestleFest trying to recapture the EWC Undisputed Championship without my time here in the FSW...so I wouldn't miss this night for ANYTHING…
Xavier nods at Tommy and then lets him go.
Reid:
And I know you might have been hoping that I would have been given a bigger name for FSW's final night but Jason Hunter is the perfect opponent…
Tommy Love:
Well at least his last name is perfect...Hunter…
But Xavier shakes his head.
Reid:
No, it's not about him being a Hunter tonight Tommy...it's about him being the 1st ever FSW Champion...it's about our legacies here in the FSW come head to head on FSW's final night...two past champions meeting in the ring to have one last match...one last CLEAN match…
Tommy holds up his hands
Tommy Love:
FINE…
And right on cue Bunny Love pipes in
Bunny Love:
And it better be clean daddy because I will also be out there and if you make one move towards that ring…
Bunny balls up her fist but Xavier rushes to stand between father and daughter
Reid:
Easy there Bunny...we will have a clean match between myself and Jason...no Love interference…
Tommy Love:
As long as you don't make a move towards that ring sweetheart…
Bunny holds her hands up
Reid:
Good...you both agree to be on your best behavior out there tonight…
Xavier looks at Bunny and then to Tommy.
Reid:
Tonight is about honoring the FSW and not diving into Love on Love crime…
Xavier looks at Bunny.
Reid:
This will be between Jason and I...two former FSW Champions...for the first time and the last time in the FSW…
Xavier looks back at Tommy
Reid:
And for that...I'd come back to Daly City any day of the week Tommy...tonight I help honor this place one last time and I wouldn't be anywhere else when they finally turn out the light on this place...so smile and enjoy one last ride in the FSW…
Xavier looks back at Bunny
Reid:
And tell Jason best of luck out there tonight…
Xavier smiles and walks out of the Love Club room.
---
---
SINGLES MATCH
Xavier Reid
VS Jason Hunter
---
Watson:
What a night to be calling Future Stars of Wrestling. It's our last show ladies and gentlemen. This is FSW and this is the finale. We just heard from Rampage GM and sure to be future EWC Hall of Famer Grizzly Duggan! Thank you for the kind words Grizz!
Sydney:
Right now we have one of the best in EWC right here tonight, Xavier Reid!
Watson:
This is going to be a tough contest but we think both of these men will leave everything out in that ring tonight.
Sydney:
If Jason is smart he'll just stay backstage for this one.
Starr:
The following match is scheduled for one fall, from New York City, weighing in at two hundred and twenty pounds... XAVIERRR REIIIIDDDDD!
Xavier Reid walks out onto the stage in his new black fight shorts, kickpads and boots, his hands wrapped in black tape and from behind him 'The Memphis Mouthpiece' Tommy Love walks out. He walks to the front of the stage and crosses his arms into an X in front of his chest and smirks as Tommy walks out from behind him and acts as if he's going to hit the camera with the 'Love Stick'. Tommy points to the ring and Xavier walks towards the ring shadow boxing as he makes his way down the aisle. Xavier storms up the steps and climbs into the ring, Tommy follows suit and walks towards the referee, already complaining about something. Xavier storms across the ring to the opposite corner and jumps to the middle rope and looks over the crowd and once again crosses his arms into an X as Tommy pulls out some money and tries to bribe the official who walks away as Tommy laughs. Xavier jumps down and squats down in the corner waiting for the bell.
Starr:
And his opponent, from Tokyo Japan, weighing in at one hundred and seventy pounds... JASSSOOONNNNN!
He stand on the top of the ramp as he just glares around at everyone with no type of emotion as Jun and Chris try to get him to show it a bit of something as he ignored them.
They took back as he got down to one knee on the top of the ramp and slam his fist into it as he stood back up with a bit of a smirk while he start walking down to the ramp as Chris and Jun still play to the crowd a bit.
He smirks as he then climbs inside of the ring looking out towards the crowd once more as he stands on the outside of the ring with Jun on his right on the floor and Chris on his left. Jun and Chris place up a fist together but Jason just stood there slowly remove his hood off his head. He climbs inside of the ring stand in the middle taking off his wrestling hood as Jun and Chris they stand on the outside as Jason is in the corner just cracking his neck as he get low glaring looking up the ramp waiting on the person not showing emotion.
DING DING DING
The two men circle the each other as they walk around the ring. Jason puts his first out as they circle and Xavier Reed fist bumps him as show of respect. They keep circling and then lock up in the center of the ring. Jason grabs Reids arm and twist it into a wrist lock. Xavier reserves with a roll through and get the move onto his opponent Jason. Jason fights off the wrist lock but it unable to do so. He finally get some advantage and twits Reids arm in the wrist lock and tightens it up across his back. Jason grabs Xavier into a headlock.
Jason uses his own body weight to bounce both men off the top rope Jason goes across the ropes and whips back and the two men collide in a huge shoulder block sending Jason to the canvas. Jason quickly gets back to his feet as Xavier bounces off the ropes and attempts another body block but is caught by a drop kick to his face for measure. Jason jumps on Xavier Reid for the pin.
1…
2…
Both men get to their feet as Xavier pushing Jason back into the corner of the ring and the whips him to the opposite side. Jason is able to use the top ropes leverage to jump up and allow Xavier Reid to come up under his legs in an unexpected feet of talent. Jason hits Xavier Reid in the chest with a big knife edge chop and is heard across the arena, chop, chop, as the whelps begin to work on Xavier Reed's chest.
Watson:
Oh. That chop was heard by every single fan in the arena.
Sydney:
That was pretty nasty and Jason has the advantage in this one.
IF SUMMARY: Jason steps back and him and Xavier begin walking up to each other. Jason shows Xavier and then he shoves his opponent back in retaliation. They both throw at punch at the same time with both men connecting. It appears as Xavier gets the better of the encounter as he rears back and throws another hard punch knocking Jason back even farther. He runs towards Jason who jumps up allowing Xavier to baseball slide to the outside of the ring.
Jason turns to see where his opponent went and Xavier Reed reaches up from outside and pulls Jason's head down onto the top rope chocking him and then letting the momentum throw him backwards on his back inside the ring. Xavier gets back into the ring and picks Jason up for a bodyslam but holds him turning into a circle before slamming him down.
Jason goes to stand up and Xavier hits him with an uppercut and then a forearm smash across the shoulders. Jason reaches up and rakes Xavier's eyes causing him to instantly stop his offense and turn away. Jason wraps him and picks him up dropping him on his knee for an atomic drop. Jason then uses a clothesline to dump Xavier over the top rope.
Watson:
Did you see Jason rake Xavier Reid's eyes?
Sydney:
He did what he had to do to get the advantage swung to his direction. Now Xavier is laying on the outside of the ring.
Xavier Reid begins getting to his feet as Jason comes flying between the ropes towards him knocking him back down to the floor. Jason comes down hard as he is slow getting to his feet as well. The referee begins count out both men.
1… 2… 3…
Jason gets to him feet as Reid is slowing get to his as well.
4… 5… 6…
Jason rolls back into the ring and breaks up the count. Xavier Reid is able to get back into the ring as well.
Jason runs at Xavier Reid but he moves out of the way and he uses his moment to push him into the ropes and on the rebound Xavier pulls Jason in, hooks them under the arms and grabs them around the back of their legs, lifts them up and drives them straight down onto their neck in a package piledriver.
The referee comes in for the count.
1…
2…
3…
DING DING DING
Starr:
And your winner, via pin... XAVIER REIIIDDD!
Watson:
Xavier was able to turn that around and surprise Jason for the victory.
Sydney:
Those two men came in tonight ready to fight. OF that there is no doubt. Either man could have won, but Xavier Reid is focused on regaining that Undisputed title!
Watson:
We'll be right back with our next match.
---
---
SINGLES MATCH
David Miller
VS Scorpio
Special Guest Referee: President Mac
---
Watson:
This next match is going to be interesting folks. David Miller from Brawl and Scorpio-
Sydney:
That's PRESIDENT Scorpio to you Tim. Joe Biden cheated and we all know it. Scorpio is the rightful 46th President and the courts will show that I am on the right side of history!
Watson:
Ok, President Scorpio from Rampage. the special guest referee tonight? The man himself, President of the EWC, Mac! This is going to be one hell of a fight now matter what. Let's go to Isabella Starr for the call!
Starr:
The following contest is scheduled for one fall... Introducing first, the special guest referee... EWC President... MMMMMACCC!!!!
"Coming Undone" by Korn starts to play as the fans go nuts for the man, the myth, the legend himself, BIG MAC! Mac is seen on the ramps, wearing the referee pinstripes, arms out and clenched, enjoying the warm welcome from the California crowd. He makes his way to the ring and slides under the bottom rope, springing to his feet.
Starr:
Next, from Long Beach, California.. Weighing in at 235 pounds... DAVID....MMMMMMMILLLLLLERRRRR!!!!!!
The metal chords of Damnation Plan's "Judgement Day" rip through the speakers, turning the lights to violent strobes of black light as David Miller marches out from behind the curtain with his head bowed and fists clenched. He twists his head, cracking the bones in his neck before starting down towards the ring, ignoring the mixed reaction from the fans. Reaching the floor, he climbs the ring steps and ducks between the ropes, silently pacing along the inside of the ropes while peeling off his jacket. Tossing it aside he moves to his corner and turns, waiting for his opponent.
Starr:
And his oppoennt... Please welcome, from London, England by way of Washington DC, weighing in at 205 lbs... 'The S-Factor'... 'The 46th President of The United States'... 'The Baddest Bitch On The Planet'... 'The Commander-In-Chief'... the allegedly 'true' EWC United States Champion AND the allegedly 'rightful' EWC Undisputed Champion... SCORPIO!
Iconic' - Madonna feat. Chance The Rapper hits the speakers as the house lights go down, switching to a spotlight focused on the curtain. It parts, revealing 'The S-Factor' Scorpio stood behind, a hand on his hip cutting a beautiful silhouette. He sashays forward, a long coat dripping in jewels swaying with every step. Behind him steps Crème de la Crème, Scorpio's drag queen confidant and manager. The two look to one another and nod, before Scorpio opens his coat and drops it to the floor, revealing another stunning outfit. He steps down the ramp with a confident strut, emulating that of the catwalk models of Paris and Milan, before reaching the ring. Scorpio climbs up one set of steps as Crème climbs the other, parting the ropes to allow 'The S-Factor'' in. Stepping into the middle of the ring Scorpio raises one arm, and blows a kiss with the other, a smile forming on his beautifully made-up face.
DING DING DING
As the bell rings, Miller looks to engage Scorpio, but he's not even interested as he stares daggers into the eyes of President Mac. Mac is telling Scorpio to engage with his opponent, but it's too late as Miller grabs Scorpio by the head and hits him with a knee blast that sends the 46th president reeling into the ropes immediately. Scorpio looks shocked as he holds the ropes for support to stay on his feet. He wipes his chin, checking for blood, but seeing none, and then smirks as he look at President Mac and yells "SO THIS IS THE KIND OF MATCH YOUR GOING TO ALLOW? I WASN'T READY." Mac laughs it off and instructs both men to engage. Miller goes to tie up, but Scorpio ducks out of the way, hits the opposite ropes and jumps at Miller, hitting him with the glitteratzi lariat! Miller hits the ground hard and the S-Factor goes for the cover..
One..
Two..
Kickout!
Scorpio stares daggers into the eyes of referee Mac as venom spits from his mouth "COUNT FAIR YOU C***!" Mac doesn't take the bait though and checks on Miller, making sure he is OK to continue. Scorpio is quick to grab the bigger man and bring him to his feet, but as he looks to throw Miller to the ropes, David digs his feet in and plants, stopping the momentum. Scorpio tries again for the whip, but Miller just dead weights himself into not budging. Frustrated, Scorpio throws the heel of his Louboutin boot into the rib area of his opponent, who goes down to one knee. Before Miller can even register what happened, though, Scorpio hits the ropes and dives at Miller looking for a Huricanrana, but Miller is able turn at the right angle to grab the 46th president and land a snap scoop slam! The crowd is cheering now as Miller gets to his feet first, pickup up his opponent and delivering with a pendulum backbreaker that has Scorpio squirming on the mat. Miller goes for the cover…
One…
Two…
TH- kickout!
Watson: Scorpio getting the arm up there and this match continues!
Sydney: The President is just playing games at this point, he is in complete control of this match!
Miller looks to capitalize on a downed Scorpio, but the S-Factor gets a foot in between them on the way up to one foot… HEEL TURN!!!!! Miller hits the mat so hard he almost does a flip on the bounce, but Scorpio is not going for the cover. He picks Miller up, who is barely standing at this point, looks directly at President Mac and yells "THIS IS YOUR FAULT!" and delivers an AGR!!! Scorpio with the cover now…
One…
Two..
Three!!!
DING DING DING
Starr:
Here is your winner.... SSSSCCORRRRPIO!!!!
Watson:
Jesus... Scorpio was out for blood tonight and David Miller may be unconscious here folks.
Sydney:
This is what happens when Mac refused the 46th President of the United States.
As the dust settles on this one Scorpio gets to his feet and David Miller is helped to the back. Scorpio and President Mac are left in the middle of the ring staring one another down and slowly the FSW crowd begin to sense the tension between the two WrestleFest rivals. Scorpio's face is a mix of ecstasy and fury as he comes face to face with the man he's dead-set on deposing…
Watson:
Well Mac told us earlier tonight he was going to call this one fairly and you can't deny he did just that!
Sydney:
I don't think Scorpio particularly cares how Mac called this one – he wants that man's blood and his job!
The two begin to shout to one another however the microphones don't quite pick up what's being said. Step by step, inch by inch, they get closer to each other before President Mac and "President" Scorpio are butting foreheads, their fists clenching and unclenching. At ringside Crème de la Crème rifles under the apron before she pulls out Scorpio's signature weapon, Vidal The Hairdryer! The crowd are booing loudly as the Veep shouts to the 46th President and tosses him the hairdryer which Scorpio catches deftly – AND SPINS TO LAND A SHOT ON MAC, BUT MAC IS TOO QUICK FOR HIM AND DODGES IT WRESTLING VIDAL OUT OF SCORPIO'S GRASP! THE CROWD ARE SUDDENLY ON THEIR FEET AS PRESIDENT MAC HAS VIDAL ABOVE HIS HEAD AND SCORPIO'S EYES WIDEN AS HE TRIES TO BACK UP…
Watson:
Scorpio tried to the blindside, but it's backfired! President Mac wants revenge for Scorpio's actions, now could be his opportunity!
The atmosphere in the arena is off the charts as Scorpio backs right up into the corner and realises he has nowhere else to go. President Mac stares at the hairdryer in his hands before his expression softens and he shakes his head. He drops the hairdryer on the mat and looks Scorpio dead in the eyes, and the ringside microphones pick up his words.
Mac:
I'm not like you…
Scorpio looks relieved to have escaped this one as Mac sighs and turns to climb out the ring – immediately Scorpio's eyes narrow and he dives for Vidal, scooping it up in one swoop – AND BRINGS IT CRASHING DOWN ON THE BACK OF PRESIDENT MAC'S HEAD! THE EWC'S BOSS STUMBLES AND TURNS AROUND BEFORE SCORPIO CRACKS HIM IN THE FOREHEAD WITH THE BEJEWLLED HAIRDRYER! MAC IS BUSTED OPEN AS HE HITS THE CANVAS!!! Scorpio drops to his knees as Mac groans in pain and holds a hand to his head, seeing his own blood on his palm. The 46th President smirks as he gets close to Mac's ear and the ringside microphones catch what he says.
Scorpio:
You're weak, you're pathetic, you're not fit to be a leader. I agree with you Daniel…
you're not like me at all
.
He laughs to himself before he bails from the ring and heads up the ramp with Crème de la Crème, swinging the bloodied hairdryer on its cord, laughing to himself. "Hail To The Chief" plays as the crowd boo loudly and President Mac pushes himself up to his knees on the mat, staring down the ramp at his WrestleFest adversary…
Watson:
Well folks that's the first time these two have got physical in this war and it was Mac's attempts to be the bigger man that cost him – question is will that cost him his job and his company come WrestleFest?
Sydney:
We could be about to see the dawn of the
Fabulous
Era here in the EWC!
---
---
SINGLES MATCH
Wes Walker
VS Stitches
---
Watson: Ladies and Gentlemen, we want to let you know that during the commercial break EMTs came down and took President Mac for an immediate medical evaluation at the nearby medical facilities. We will keep you updated on his status if we get any more info tonight. The show must continue you and right now we have a rematch from FSW #94 as Wes Walker and Stitches are set to go one on one.
Sydney: This will be a big fight Tim. Stitches is on top of the proverbial World right now and Wes is staring down an FSW title opportunity. Both men are looking for any momentum they can get here tonight.
Starr: The following contest is scheduled for one fall.. .Introducing first, from Galway Ireland... Wesssss...
!!!
Pyros hit and "Perfection Through Silence" by Finch begins to play, Wes Walker comes from behind the curtain with the North American Title over his shoulder. He raises it up above his head with one hand and the crowd goes wild. He bows his head and takes in the cheers. Wes puts the title back over his shoulder and walks down the aisle into the ring. He and the title slide under the bottom rope in a quick motion. He passes the title off to the referee after raising it one more time in the middle of the ring.
Starr: And his opponent, from the Carnival of Shattered Dreams... he is the carnival clown.... SSSSSSTTTTITTTCHESSSS!
One Missed Call (2008) Theme' plays as the lights go dark. As the beat drops at around the thirty seven second mark the curtains are brushed to the side, smoke spewing out from behind the curtains, and out walks Stitches. A wide, red-painted Chelsea-esque grin is across the face of Stitches as he stares out at the crowd of people before him.
Stitches methodically makes his way down the ramp, staring down the crowd members who dare lean too far over the crowd barricade. As he reaches the bottom of the ramp he stops and once again looks out at the crowd of people before him. Stitches approaches the nearby steel stairs, climbs up onto the apron and begins walking the edge of the apron like a tight rope before reaching the nearby ring post. Stitches climbs up onto the second rope and throws his arms out wide for the crowd to embrace him. As expected, the crowd does not embrace a sinister-looking clown.
Stitches hops down from the rope and enters into the ring before approaching the nearby corner of the ring. Stitches turns around, facing the center of the ring and sits down in the corner of the ring, waiting for the bell to ring.
DING DING DING
As soon as the bell rings, Stitches stands ready for an attack, but none comes. Wes is standing across the ring calm, cool, and collected as if waiting for Stitches to attack. This angers the carnival clown who goes charging at the former North American champion, looking to throw a lethal lariat, but Wes ducks! Stitches goes flying into the turnbuckle as a smile cracks Wes' face. He takes advantage of his opponents back being toward him, wraps the clowns arms and delivers a full nelson suplex that crumples the carnival clown into a heap in the center of the ring.
Watson:
WOW! Wes learned from his last encounter with Stitches. That is an approach of a wiser, more hardened Wes Walker.
Sydney:
Mark Mania's tutelage is REALLY paying off for the #1 contender to the FSW title!
Wes looks for a cover, but only gets a one and a half before Stitches powers out. Both men quick to their feet as Wes looks to kick the legs, but Stitches grabs foot, pulls hard and gets Wes off his feet. He grabs his torso as he falls and Stitches with a sidewalk slam that sends Wes to the mat! No cover attempt as Stitches quickly brings Wes to his feet and whips him into the corner. Stitches with a corner clothesline attempt, but Wes has it scouted and jumps, spinning and hitting an elbow right to the shoulder of Stitches, missing his mark but forcing the carnival clown to take a step back. Wes throws a kick to the shin that has Stitches grabbing his leg, twisting just enough for Wes to grab the clown's head and land a running bulldog! Wes grabs the greasy hair of his opponent and looks to go for a belly to belly suplex, but a headbutt stops all momentum for Walker and Stitches uses this opportunity to do a little joint manipulation on Wes' fingers as the crowd lets out a big "ohhhhhhh"
Watson:
This match has been extremely even so far. Each man looking to counter the other at every turn.
Wes yells in pain, but quickly creates distance with a chop to the carnival clowns' chest. Wes shakes his wrist to clear the pain and get some feeling back, then quickly launches with a spinning front kick that connects with Stitches head! Stitches hits the mat and Wes wastes no time in going to the near corner and climbing the ropes. He stands on the top rope for a moment before Jumping off and landing feet first on the chest of the downed clown! The crowd is going nuts as Wes walks down stitches body.
Watson:
WALKING TALL! Wes dug into the archives here tonight to put away Stitches!
Sydney:
Stitches is JUST getting started I'm afraid. This sick punk gets off on stuff like this.
Wes goes for the cover…
One….
Two…
Thre- KICKOUT!
Stitches powers out and in the process, ends up hitting referee Matt Mercer with a flailing arm, his elbow hitting him right in the eye. Wes gets back to his feet and looks to continue his attack, throwing kicks at the clown. He hasn't noticed Mercer covering his eyes. Stitches is able to block one kick by pulling the leg, thus spinning Wes around. While his back is toward him, Stitches throws an elbow right to the back of the head of Wes Walker, sending him to the mat. Stitches quickly drags Wes to the center of the ring and applies the modified camel clutch that he calls the Cheshire Smile (complete with the finger hooks in the mouth!). The crowd is buzzing now, but Matt Mercer is still trying to get vision back and doesn't see anything.
Sydney:
Oh how Karma comes around! FSW #94 saw Wes Walker as the one putting stitches in teh Gogoplata, and now the Clown has Wes in a submission with no ref in site!
The hold is too much and Wes taps out, but with no ref there is no bell. Stitches releases the hold, looking for the ref and Wes uses that time to roll out of the way when he hears no bell. Wes is fighting back to his feet. Stitches kicks the ref lightly and yells something at him, then turns back to Wes who comes in hard with a kick to the guy, setting up his Irish Hammer finisher! Wes hooks the arms, but Stitches drops all his weight to his knees and brings them both to the mat, allowing the carnival clown to escape and hook in his own DDT finisher, the Sound of Silence! He connects! Stitches goes for the cover as Matt Mercer is finally back in the match.
One…
Two..
Three!!!!
DING DING DING
Starr:
Here is your winner… SSSSSSTIIITTCHES!!!!!!
Watson:
What an ending folks! It was almost the complete opposite of FSW #94 earlier this year, but the result remains the same. Wes Walker was a better fighter tonight than he was back then, but Stitches the clown remains an unsolved puzzle for the former North American champion.
Sydney:
Wes tapped Tim! The match should have been over then and there, but Stitches just had to go and put the exclamation on it with the sound of silence! Stitches is in the zone right now and has his sights clearly set on the main event of WrestleFest and the Undisputed championship!
---
---
The camera cuts backstage inside The Cow Palace where there is a small gathering around 'The Prodigal Son' Buddy Love. Killjoy, Bobby Rose, Jimmy Lane and Lisa Goldrush stand in around Buddy as he looks in the mirror and then back at the group.
Buddy Love:
The doctors said it was a very difficult surgery but a successful one, he said he had to do more work than expecting to get the look just right…
Buddy and Jimmy try not to laugh as they can't wait to see Buddy's reaction to seeing the face of Stonewall Jackson looking back at him in the mirror.
Buddy Love:
The swelling has come down and I can speak clearly now, I really need to thank my father for filling in for me this week for Killjoy's promo...there was no way I could have done it justice…
He looks at Lisa, who all of a sudden remembers why she's really there…
Goldrush:
Oh, that's right...Robbie Rayder…
Buddy Love:
Robbie Rayder, the North American Champion, who believes he's on the same level as the X-Division Champion Killjoy Ito...I really hope when we become Paramount GM Brock starts drug testing because Robbie is clearly on something stronger than sugar…
Buddy picks at his bandages as 'The Love Child' Jamie Love peaks around the corner to watch Buddy removes his bandages and see that he now has the face of Gabi Visconty
Buddy Love:
Robbie hasn't done ANYTHING since winning his championship at the Rumble...ok he's 1-1 in tag team matches but nothing to further the North American Championship while Killjoy, he beat Ace King and then went on to finish 2nd in the Rumble...the same Rumble Robbie skipped after finishing 3rd last year...that was smart, but Killjoy was within a hair of winning it and then went on to beat Dominic Sanders...the same Dominic Sanders he had never beaten and just on the last FSW be put down a young hungry rich man in Marcu$ $t. John...he's been active and wrestling whale Robbie, well he's been just hanging out…
Buddy grabs a section of his bandages and starts to tug
Buddy Love:
He wants to admit that he was wrong about Killjoy and that he was the better man after their FSW #094 encounter ok...that Killjoy isn't a 'loser' like he called him in the lead up, awesome...but what about the TWO other times Killjoy beat him?
Buddy shrugs as he starts to pull off the bandages, behind him Bobby, Jimmy and even Jamie are all excited to see their prank play out
Buddy Love:
All champions are not equal Robbie and 'I'm not saying' the North American Championship can't be better than the X-Division Championship...it all depends on WHO is holding those gold belts but right now you are doing NOTHING with yours while Killjoy is elevating his…
Buddy starts to unwrap his face as he continues to talk
Buddy Love:
You keep acting like you know Killjoy but the truth is you know nothing Robbie Rayder...ha, like Jon Snow you are a fool Robbie and clearly clueless about what is going on around you…
Behind them Jamie can't keep in his laughter as they all turn around to look at him, he waves as Buddy continues to unwrap his face
Buddy Love:
He can try to be cute and act like he's in Killjoy's league but that's just not the case...look at the facts, Killjoy has been a star here in the FSW while Robbie...well he's just been here, an extra in the background or seen in live shots carrying his wife's bags...and isn't it funny that he talks about 'respecting' Killjoy and then a second later he goes back to his childish ways 'editing' his bio and claiming a WIN even before he steps foot in the ring with Killjoy? Yeah that screams respect and it makes me ask myself...WHAT THE FUCK!!!!
Buddy pulls the final part of his bandages off
Goldrush:
OH MY GOD!!!
Rose:
That's not…
Lane:
Stonewall Jackson…
Behind them Jamie looks on
Jamie Love:
DAMN IT!!! What did you guys do?
Bobby and Jimmy look back at him
Rose:
So you weren't checking your flight…
Lane:
Told you…
Buddy rubs the mirror and looks at his NEW face
Buddy Love:
I'm...I'm...UGLY!!!!
Lisa shakes her head
Goldrush:
No Buddy...it looks really REALLY good…
Rose:
Yeah Buddy, you look amazing…
Lane:
HUGE improvement...
But Buddy shakes his head
Buddy Love:
NO, IT'S TERRIBLE, I look like a freak!!!!
Lisa grabs his and pulls him in a little closer than she should...still focusing on the face and not that she's holding Buddy Love
Goldrush:
You look great...like a Greek God...I'd leave my family on Christmas morning for you...I mean it's amazing Buddy…
She lets him go and tries to collect herself as Bobby and Jimmy looks at each other
Rose:
But how did it get from Stonewall to this…
Lane:
Bunny!!!!
Rose:
We told her it was a dating site...
And as Jimmy says her name right on cue Bunny turns the corner and looks at the face she clicked on, she smiles and drops her phone to the ground
Bunny Love:
You...you got my 'like'...
She rushes across the room and jumps up on Buddy and kisses him...Buddy shoves her off to the ground
Buddy Love:
WHAT THE HECK ARE YOU DOING BUNNY???
Bunny looks up at her brother and realizes it's not the man from the 'dating site' and that it's her brother
Bunny Love:
Buddy...WHAT THE FUCK IS GOING ON???
Buddy Love:
YOU MESSED WITH MY FACE….I LOOK DISGUSTING THANKS TO YOU!!!
Buddy turns and runs away from the group
---
---
SINGLES MATCH
NON-TITLE MATCH
Robbie Rayder
VS Killjoy Ito
---
Watson:
It's been an emotional night so far! The end is near, we are onto our second last match ever on FSW as we know it, and it's a big one. It's champion versus champion. Two men who know each other fairly well, the North American champion Robbie Rayder versus the X-Division champion Killjoy Ito.
Sydney:
Yes both of these men have big matches at Wrestlefest so it'll be interesting to see if they'll go full throttle tonight. Injuries worries and such. Both men want to head into 2021 with there championships. And on a side note have you seen Buddy Love's new face... he's removed his bandages and now he looks... well... handsome.
Watson:
Im speechless. Modern technology these days. Anyway, back to the point at hand, Robbie Rayder will be defending the NA championship against Mercenary at the big show while Killjoy squares off once more against Ace King, the man he took the title off of.
Sydney:
I think both men may go hard in this match because whoever wins heads into Wrestlefest with momentum and it's the last ever FSW so they'll want to go out on a high.
Starr:
The following match is scheduled for one fall... introducing first from Vancouver, British Columbia... weighing in at 225 pounds... he is the the EWC NORTH AMERICAN CHAMPION... ROBBIE RAYDERRRRR!!!!
'Fear' by Disturbed plays as Robbie Rayder comes down to the ring.
Starr:
And his opponent, from Tokyo, Japan... weighing in at 235 pounds... the EWC X-DIVISION champion... KILLJOY ITOOOO!!!!
'Deeper Deeper' by One Ok Rock plays as Killjoy Ito comes to the ring, Buddy following him from behind, he's got a spring in his step as the ladies in the crowd whistle at him.
DING DING DING
Ito and Rayder circle each other, trying to feel each other out. Ito dives onto the floor and tries to sweep Rayder off his feet. Rayder leaps over Ito and lands behind him. As Ito turns Rayder hits him with a sick kick. Rayder then picks Ito up and brings him back onto the mat with a belly to belly suplex. Rayder makes the pin but Ito kicks out at two. Rayder goes to the corner and climbs to the top turnbuckle. Ito is up already, before Rayder has a chance to leap off the top Ito hits a dropkick on him causing Rayder to fall off the top to the outside.
Ito slides out of the ring and comes at Rayder hard, hitting him with sharp kicks to the body as he leans against the barricade. Ito picks Rayder up, lifts him up and hits a falcon arrow on the outside. Ito lifts Rayder up and slides him into the ring. With Rayder down on the ring Ito takes a run and jumps, landing on Rayders chest with a Diving double foot stomp. Ito makes the pin but Rayder kicks out at two and a half.
Watson:
Both of these guys have came close to winning this one already!
Sydney:
They have, I just wonder how much was taken out of Rayder with that falcon arrow on the outside and then that diving foot stomp. He looks hurt.
Ito picks Rayder up and whips him off of the ropes, as he comes back at Ito he tries to duck a kick and continues to run off of the ropes. As Ito turns Rayder leaps onto his shoulders and pulls him down to the mat expertly with a Running Hurricanrana. Rayder picks Ito up from behind and throws him back for his trademark German suplex Blitzkrieg! Rayder makes another pin but Ito kicks out just before the three count.
As Rayder picks Ito up, Ito suddenly turns around and pulls Rayder down into his submission finisher he calls Ronguguddonaito! Rayder is in trouble as Ito has the submission locked in tight. Rayder tries his best to reach for the ring ropes but he can't quite reach it. Rayder is refusing to tap out but he's starting to fade and his eyes close. The referee lifts his arm and it drops for one... the referee lifts the arm again and it drops for two... the referee lifts his arm for the time and Rayder suddenly comes to life and using legs as strength he flips backwards and ends up pinning Itos shoulders to the mat. The referee makes the count and Ito kicks out just before three again.
Watson:
This has been the back and forth match that we both expected!
Sydney:
Ito looked like he was gonna to knock Rayder out with the submission then Rayder finds a way out and nearly sneaks a pin Victory!
Rayder backs away to the corner as Ito comes charging at him, he rolls out of the way and Ito hits the corner. Rayder grabs Ito and brings him down with a Tilt-a-Whirl DDT. Rayder then climbs up the top turnbuckle, positioning himself and leaps off with a Corkscrew Plancha but Ito gets his knees up and Rayder lands straight on them. Ito picks Rayder up and hits a last ride sit out powerbomb. Ito makes the pin but Rayder manages to kick out just before three much to Itos frustration.
Ito picks Rayder up and throws him off the ropes, as Rayder comes back at him he catches Ito with his three combination kick move Shock & Awe. Rayder then picks Ito up and go for his star destroyer finisher but Ito manages to smash Rayder in the face with his elbow while on his shoulders. Rayder falls to the mat and Ito lands on his feet. As Rayder gets on his knees Ito catches him with his Kettei-da finisher. Ito makes the pin and gets the win.
DING DING DING
Starr:
And your winner, via pinfall... KILLJOY ITO!!!!
Watson:
A huge win for Killjoy Ito! Two of FSWs best putting on a clinical wrestling showcase tonight.
Sydney:
Be interesting to see if this loss affects Robbie Rayder heading into Wrestlefest.
Watson:
Next up folks it's Gautier versus Candy, the last ever FSW main event! Do not go anywhere!
---
---
---
SINGLES MATCH
NON-TITLE MATCH
Kyle Gautier
VS Candy
---
Watson:
It's main event time folks! The last ever main event on FSW! This is gonna be something special. The FSW champion Candy takes on Kyle Gautier. Candy says she sees this match as a chance to make a final statement before Wrestlefest. She's fully focused on her match against Wes Walker at Wrestlefest.
Sydney:
Candy has to be careful and not underestimate Kyle Gautier. Who knows what tricks he might have up his sleeve. I think we're seeing a different side to Kyle lately. Who's know if Melody's attack on him a while back changed his outlook on the business but I wonder what the future holds for him.
Watson:
Kyle says he wants to see the hall of fame Candy out here tonight... not the cruise control Candy. I believe that Kyle is looking at this as the last night in a brand that he helped put on the map. It's a bittersweet moment he said.
Sydney:
I can't lie it really is. To think of all the classic main events we've had over the years on FSW... Mark McNair versus Xavier Reid for the FSW title... and the last blood cage match Wes Walker against Mercenary... and don't forget Killjoy versus Candy for the FSW championship on episode 100. It's been a wild ride with to many matches to name but I think it's fitting that it's these two that are doing battle in the end.
Starr:
The following match is scheduled for one fall, From Mobile, Alabama, weighing in at 215 pounds, Kyle GAUTIER!
Purple lights bathe the entrance ramp. As 'The Man' starts to play, a bit of fog billows out from backstage. Gautier follows it out and waves at it with his hands. He sees the crowd and starts for the ring with a smirky look on his face, giving a bunch of high-fives but missing out on the down-lows, mostly because he's too slow. Walking directly to the ring, he enters it by walking up the ring steps. As he gets in, he points to the crowd and covers his heart to show that's where they live.
Just as "I Want Candy" by Aaron Carter starts to play throughout the arena, fans immediately start to cheer as Candy emerges from the back all smiles as she does a little dance at the top of the stage. As Candy finishes showing off her moves, she stands at the top of the ramp for moment as she points to the championship around her waist.
Starr:
And his opponent, Making her way to the ring from Candyland, please welcome your FSW champion...'The Sweet Treat'...CAAAAAANDYYYYYY!!
After her name is announced, Candy begins skipping her way down the aisle as she tags the outstretched hands along the way. She circles half the ring before climbing up on the apron. As she takes a seat on it, Candy blows a kiss into the crowd. She then lays back and rolls into the ring under the bottom rope. Once she's on her feet again, Candy unstraps the title from her waits and shows it off to the cheering crowd as she waits for her music to subside.
DING DING DING
Gautier and Candy immediately lock up. Gautier gets Candy in a headlock but she manages to shove him forward. Gautier bounces off of the ropes and back at Candy, she leaps forward and hits a Handspring Elbow taking Gautier off his feet. Candy climbs the top turnbuckle, she leaps off but Gautier rolls out of the way, Candy lands on her feet but Gautier then leaps forward and catches Candy with a high knee to the jaw. Gautier picks Candy up and hits a DDT on her before making the pin...
.
.
.
ONE
.
.
.
TWO...Kickout by Candy!
Watson:
A fast paced start to this match! Gautier is clearly the stronger of the two but Candys pace is phenomenal.
Sydney:
I have a feeling we're in for a classic here.
Gautier picks Candy up to her feet and locks her in a headlock. He then takes a run and jumps looking for a bulldog but Candy manages to slip out and Gautier goes flying throw the middle ropes to the outside where he lands on his feet. Candy gets onto the ring apron and leaps onto Gautiers shoulders, flipping him round with a hurricanrana.
Candy takes a look up at the top turnbuckle and back at Gautier who's flat out on the outside. Candy jumps onto the ring apron and then climbs to the top.
Watson:
Wait what is Candy thinking of here? Surely she's not going to jump from the top to the outside...
Sydney:
I think she is! This is a dangerous risk!
The crowd are on there feet as Candy leaps from the top, she flips in the air and lands on Gautier on the outside floor with her sugar high finisher!
Watson:
Oh my! Candy hitting a sugar high from the top to the outside! That looks like it hurt her just as much as it hurt Kyle Gautier!
Candy pulls herself to her feet. She hikes Gautier up to his feet and rolls him into the ring. Candy then gets into the ring herself and she pins Gautier...
.
.
.
ONE
.
.
.
TWO
.
.
.
THR...Gautier kicks out! Candy looks a little frustrated.
Candy steps back into the corner and takes a breather while she stalks Gautier from behind. Gautier slowly gets to his feet, Candy charges at him and goes for a spear but Gautier dives out of the way. Candy hits the corner hard and as she turns around Gautier smashes her in the face with a European uppercut, he then spins her around, lifts her and drops her on the mat with his trademark downtown half Nelson slam. Gautier makes the pin...
.
.
.
ONE
.
.
.
TWO
.
.
.
THR...Rope break! Candy gets her foot on the bottom rope.
Watson:
Oh boy I thought Gautier had the win there! Candy just managing to save the match for herself.
Sydney:
Candy is a survivalist! It'll take more than that to take her down. There's no doubting that she has a heart of a champion.
Gautier tries to pull Candy away from the ring ropes by her feet but she holds onto the ropes and as Gautier pulls her up she kicks a leg out which catches him in the face. Candy gets to her feet and charges at Gautier, smashing him with a spear. Gautier is already trying to get back on his feet as Candy runs at him again and hits a second spear! Candy makes the pin...
.
.
.
ONE
.
.
.
TWO
.
.
.
THRE...Gautier kicks out!
Watson:
Gautier kicked out of not one but TWO spears!
Sydney:
I usually have to pay to watch this kind of back and forth action!
Candy picks Gautier, grabbing a hold of his head she runs towards the corner, looking for her Candy crusher finisher but as she runs up the corner Gautier turns her around and pulls her off the ropes, hitting his Port City Drop finisher. Gautier scrambles to pin Candy but the force of the move caused her to inadvertently rolls out of the ring. Gautier looks half bewildered and half amused as lies on the matt.
Watson:
Aw thats just sheer bad luck right there! If Candy didn't roll out of the ring then I think the match would've been over by now.
Sydney:
It doesn't really matter, she's out cold. No way is Candy getting back into the ring before the ten count.
The ref is up to a six count as the crowd count along. Candy is still flat out on her back on the outside. The referee gets to SEVEN... and then EIGHT... Gautier is on his feet now.... and the ref counts to NINE.... suddenly Gautier rolls out of the ring and breaks the count much to the fans appreciation.
Sydney:
WHAT is Kyle Gautier doing? He had the win, all he had to do was let Candy be counted out.
Watson:
Maybe he doesn't want the last ever FSW main event to end like that! No one does! The crowd seems to appreciate his sportsmanship. Kyle wants to end this fight the right way.
Once back in the ring Gautier whips Candy off of the ropes, as she comes back at him he goes for a clothesline but she expertly slides underneath his legs and comes up behind him. Candy leaps up and smashes Gautier with a forearm to the back of the head. Gautier stumbles and bounces off of the ropes, but he comes right back at Candy hitting her with a hard elbow to the sternum.
Gautier spins Candy around and tries to lift her up, but she twists and flips over Gautiers head, coming down behind with a sunset flip into a pin. The ref makes the count...
.
.
.
ONE
.
.
.
TWO
.
.
.
THRE....Gautier just kicks out! The two then scramble to there feet but Candy is quickest to react and she leaps at Gautier and hits
him with her trademark move the CCR!
Candy then drags Gautier over to the corner and climbs the top turnbuckle, she leaps off looking for the Sugar High again.. but Gautier rolls out of the way at the last second and Candy hits the mat hard. Suddenly Gautier is on her and he locks in his texas cloverleaf finisher Mobtown Execution! Candy is in pain, she tries her hardest to reach the ropes and just as her fingertips are about to touch them Gautier drags her back into the middle of the ring with the submission still intact. Candy again drags herself to the ropes and this time she just manages to get a couple of fingers onto them. The ref forced Gautier to break up the submission.
Gautier lifts Candy to her feet and moves her to the corner but she then comes to lift and grabs his head, running up the corner she flips backwards and plants Gautier on the mat with the Candy Crusher!!! Candy hooks up Gautiers leg for the pin..
.
.
.
ONE
.
.
.
TWO
.
.
.
THREE!!!
DING DING DING
Starr:
And your winner, via pinfall...CANDY!!!!
Watson:
What a main event folks and what a win for Candy! This could have went either way, both competitors gave it there all.
Sydney:
A couple of times I thought Kyle Gautier had it won but Candy pulled it out of the bag as she often does!
"Remember the Name" by Fort Minor begins to blare as the crowd looks around, confused for a moment, but then cheering as FSW General Manager Chris Brock comes out, microphone in hand.
Brock:
Candy, Kyle... Thank you!
The crowd cheers.
Brock:
Thank you both for putting it all out there for our final match.
Brock has made it to the ring now and begins his ascent of the steps as he looks to the stage.
Brock:
I want to ask the entire roster back there to come out on the stage please.
The crowd in Daly City begins a small "FSW! FSW!" chant. Slowly, the FSW locker room starts to empty onto the stage at the top of the ramp.
Brock:
I have a few things that I want to say before we sign off for the final time, so thank you all for indulging me just a bit.
Brock takes a deep breath before he continues...
Brock:
When I was approached by Mac last year to take this show over... I thought he was joking with me. He had I had never met before, never even in passing. I knew him of course by name and reputation, but I was nothing on his radar as far as I knew. So when he sought ME out for this job? I thought I was being Punk'd.
Brock chuckles.
Brock:
But the more I began to think about the possibilities.. the "what ifs" as it were... The more that I started have idea, after idea, after idea of how I would do things differently, how I could fix things. X brought you all here to Daly City, he rebuilt this brand, and then the next GM did their best, but ultimately just couldn't control things... So when I walked in here and saw the state of things.. How... broken the locker room was, how desperate you all were to get back to what made this brand so great... I couldn't say no. And so began the mission of doing just that.. And we did it. We rebounded and kicked ass last season. We held an UPRISING shortly after I took over and put the entire World on notice that we weren't done yet. Stitches, where are you at?
Stitches makes his way to the front of the group of FSW Superstars.
Brock:
Stitches, you are one saddistic bastard man, but damn can you wrestle. You went out there at the Rumble and you refused to take no for an answer. You WON the rumble. FSW is about to headline WrestleFest.. because of YOU! So like him or not, this man deserves our respect for that alone.
The crowd doesn't know how to respond to that, but the wrestlers on the stage give him a golf clap.
Brock:
When we come back for the 2021 season, the Undisputed champion could be a roster member of Paramount! How freaking crazy is that?
He lets a brief silence come upon the arena.
Brock:
One thing I do know is this: Next year... Wednesday, February 17th, 2021 Paramount will debut... right here in Daly City California!!
The crowd pops for the hometown mention.
Brock:
And that's not all! The main event has already been decided. Wes Walker? Wes, where are you sir?
The camera cuts to the stage as Wes makes his way to the front, keeping distance from Stitches.
Brock:
You face Candy for the FSW title at WrestleFest. The winner of that match WILL be in the main event of Paramount episode one... against whomever wins the EWC Undisputed championship at WrestleFest!
The crowd errupts at that news.
Watson:
WHAT?!
Sydney:
Jesus, who did Brock sleep with to make this happen?!
Brock:
That's not all. On that first episode of Paramount, the main event WILL be for the EWC Undisputed championship! Becuase we are going to be retiring the FSW title and merging it with the EWC Undisputed title. So Whomever wins at WrestleFest, Xavier Reid, JFS, or Stitches... You will face the winner of Wes Walker Vs. Candy right here in Daly City!!!
The crowd cannot possible be louder as this news drops.
Brock:
FSW, it's been great, but it's time to usher in the Pinnacle of Professional Wrestling... FSW is now PARAMOUNT WRESTLING!!!
Watson:
I can't believe that's it! Folks it's been a pleasure! FSW has been a ride but remember next season we will be back.. just under a different banner and the action is going to be off the charts! Until then we will see you at Wrestlefest!!!
The camera pans the arena one final time as an image is put up on the MacTron:
..................................................................................................................

MATCH WRITERS
MATCH ONE
WRITER:

Roozilla
MATCH TWO
WRITER:

Roozilla
MATCH THREE
WRITER:

Gabrielle Visconty
MATCH FOUR
WRITER:

Roozilla
MATCH FIVE
WRITER:

PARAMOUNT
MATCH SIX
WRITER:

PARAMOUNT




MATCH SEVEN
WRITER:
@cyrusblack
MATCH EIGHT| MAIN EVENT
WRITER: @cyrusblack
..................................................................................................................
RECAP OF WINNERS
THREE WAY DANCE
Aeon Khronos Vs Allen Anderson(PINNED) Vs Marcu$ $t. John
WINNER: Marcu$ $t. John
...

SINGLES MATCH
WBE (N/S) Vs Mercenary
WINNER: Mercenary

...

THREE WAY DANCE
Jamie Love (PINNED) Vs Samantha Hamilton Vs Kuroiki
WINNER: Kuroiki

...

SINGLES MATCH
Xavier Reid Vs Jason Hunter
WINNER: Xavier Reid

...

SINGLES MATCH
David Miller Vs Scorpio
WINNER: Scorpio

...

SINGLES MATCH
Wes Walker Vs Stitches
WINNER: Stitches

...

SINGLES MATCH
NON-TITLE MATCH
Robbie Rayder Vs Killjoy Ito
WINNER: Killjoy Ito

...

SINGLES MATCH
NON-TITLE MATCH
Kyle Gautier Vs Candy
WINNER:
Candy
...............................................................................................................…
MVP OF THE NIGHT:

Russ (Scorpio)


MATCH OF THE NIGHT: David Miller Vs Scorpio


© THE EXTREME WRESTLING CORPORATION 2020