Post by President Mac on Jan 25, 2021 18:00:03 GMT -6












WARNING:
This live event contains strong coarse language (L), and intense violence (V) which may be unsuitable for younger viewers. None of the matches you are about to watch have been predetermined. Only some of the thematic story-lines have been discussed beforehand. Accordingly, EWC and it's producers must insist that no one attempt to recreate or re-enact any match or activity performed in this live event.
LEGENDS
OF THE
CAGE 2021
Brought to you by Under Armour, PS5 and Dr Pepper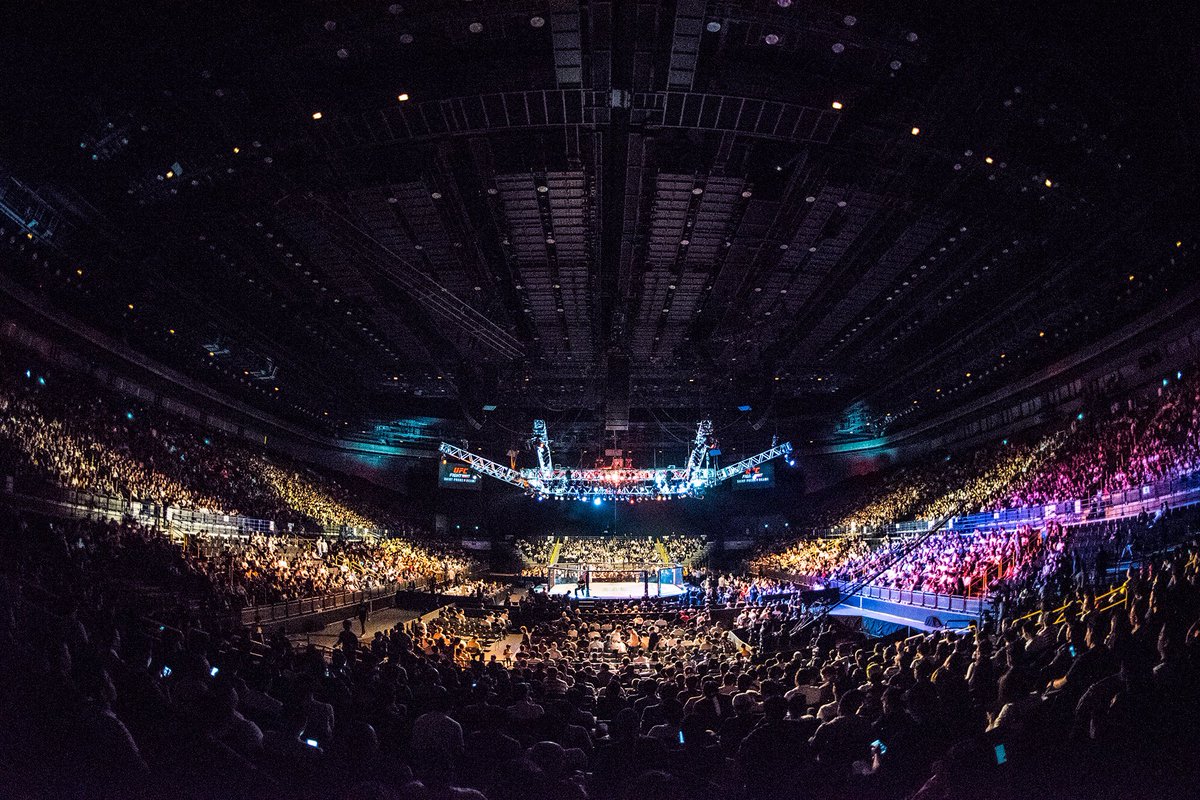 LIVE! from the Saitama Super Arena
»
ROUND 1 MATCHES
»JAMIE LOVE
VS
KILLJOY ITO
VS
CLAY BYRD
SAMANTHA HAMILTON
VS
MARCU$ $T. JOHN
VS
AUTUMN RAVENACE KING
VS
MARK KEATON
VS
MOXIE
PHOENIX WINTERBORN
VS
JASON HUNTER
VS
DAVID MILLERZACK TYLER
VS
DARIUS
VS
ADRIANA AQUILLA
XAVIER REID
VS
CANDY
VS
JOSH GAVINNARUMI TSUTSUMI
VS
MARK STORM
VS
ROOZILLA
KYLE GAUTIER
VS
GABRIELLE VISCONTY
VS
CYRUS BLACK
---
---
LEGENDS OF THE CAGE 2021

Commentators: Marcus Woo, Valentina Gomez

Announcer: Nina Dobrev
Senior Referee: Toyo Yasahiro
Referees: John Dean, Josh Daniels, Silas McKay, Pierce Patterson, Matt Mercer, Jesse Lizarraga, Niklaus Forbes, Stefan Elliot, Jessika Smalls, Linda Vine, David Morse, Kat Dawkins, Matt Glover, Toby Sawyer.
Backstage: Ace Heart & Pepper Montana

"LEGENDS NEVER DIE" by Against The Current begins to blast throughout the
Saitama Super Arena in Chūō-ku, Saitama City, Saitama, Japan
!


Video footage detailing historic matches from Legends of the Cage begins to play.

We see footage from November 28th 1999 all the way down to the most recent LOTC tournament November 21st 2016.
Images of previous Legends of the Cage winners are shown, we see footage of Bigmac defeating Black Ninja in '99, then Steve Bennett defeating Poser in 2000. The footage shifts to 2001 where Diablos defeats FBi and then in 2002 where FBI defeats Bigmac. Shadow Man now on the screen defeating Widowmaker in 2004, then Hirsh Valentine stunning Cameron Hayden in 2005. We now see footage of Moses Lake beating Shadow Man in 2006 and then Shadow Man defeating James Chambers in 2007. Moses Lake on screen once more this time beating Terrell Odom in 2009. We then get sped up footage taking us to highlights of 2015 where Metal Black becomes the first female winner be defeating Alexis Morrison. Then the footage ends with the first non EWC Superstar to win it, Vernon Vanderbilt defeating Amber Jaye Ryan in 2016.
The opening pyros hit and here we go.

The energy in Japan is breathtaking as the crowd is absolutely electrifying in their uproar of cheers.


Spotlights circle around the Saitama Super Arena as the thousands of fans in attendance are shown in a wide angle shot.

The camera then pans back out showing a full-scale view of the jam-packed Saitama Super Arena and zooms in on some crazy fans.

The crowd is rowdy, chanting the company's namesake at such a loud volume that it's a wonder that the music can be heard at all.
EWC
EWC
EWC
Fireworks emit outside the Saitama Super Arena and then all around the ring while a fog machine covers the
Saitama Super Arena
in a red and yellow haze!

Fans stand up, pumping their fists and raising signs as the camera feed pans to each one of them.

One last round of fireworks blast out now, and we turn our attention to Marcus Woo & Valentina Gomez.
Woo:
Welcome welcome welcome. We are coming to you live from the Saitama Super Arena in Chūō-ku, Saitama City, Saitama, Japan and this is Legends of the Cage! My name is Marcus Woo and with me as always is my partner in crime, Valentina Gomez.
Gomez:
Thank you Marcus, Kon'nichiwa and welcome to the Extreme Wrestling Corporation produced Legends of the Cage 2021. This year LOTC saw both a name change and a return to its roots by keeping this years global tournament in house. In years prior, the event was known as King of the Cage, but our President, Danny Mac, finally got with the times and renamed it to Legends of the Cage or LOTC.
Woo:
This will be one of the smaller tournaments we've had, with twenty-four combatants entering these cages, all four EWC brands represented here tonight in BRAWL, RAMPAGE, PARAMOUNT and PRIME. We have a good mixture of seasoned vets and rookies. While many in the EWC decided to take advantage of the winter break at seasons end, twenty-four others decided to enter themselves with an opportunity to walk with with One Million Dollars and a guaranteed ticket to StrangleMania XVI to face the EWC Undisputed Champion.
Gomez:
There is a lot on the line here tonight, but one Round One matchup stole all the headlines as the so called "Bracket of Death" which features three heavy hitters in the EWC world, you have Gabrielle Visconty, Cyrus Black and Kyle Gautier, three names that many picked to go far in this tournament, all stuck facing each other in the opening match. Its absolutely crazy that two of those three wont make it to Round Two.
Woo:
For those at home, perhaps looking at the brackets for the first time, each Round One match is a Triple Threat match. From there, its all singles matches. There are a few ways to win a match, you can exit the cage by going through the door or climbing over top, or you can pin your opponent or cause them to submit. There are no other rules, think of each match as a hardcore / X-Division style match. Weapons are allowed, only if you cleared it with the application protocol and we expect this to be one hell of a violent event.
Coming Undone by Korn begins to blast over the PA system, as the thousands in attendance jump to their feet in roar of cheers that could blast the roof into outer space, as EWC President, Danny Mac makes his way down the ramp.
President Mac makes his way to the commentary area and sits down next to Gomez and Woo
Gomez:
Welcome Mac, this is an unexpected surprise.
Woo:
We appreciate you being here Mac, the fans obviously feel the same way.
Mac:
Thank you Marc and Val, I appreciate the warm welcome. I thought, with there being so many damn rings out there, it'd be better to just come and sit next to you all instead of getting in the way of all the setting up going on right now.
Woo:
Mac it's been about four years since the last tournament, why was 2021 the right time to bring it back and why keep it in-house this time?
Mac:
First off, its not easy getting an event like this off the ground or approved. We need a venue that can handle a multiple ring setup, we need a venue that will allow us to be here for an unlimited amount of time considering how many matches take place and some people view this event as a little too extreme. So, 2021 lined up with a perfect opportunity for us to return. As for keeping it in-house, we wanted the EWC Undisputed Championship involved, as well as StrangleMania since LOTC and StrangleMania really work well off each other. So it made more sense to make the tournament in house, like it was originally and have that opportunity on the line.
Gomez:
Only three females have ever made the finals of Legends of the Cage, Alexis Morrison, Amber Jaye Ryan and then Metal Black as the only female winner. How do you feel about this years women in the tournament and who would you say has the best chance to win?
Mac:
I think this year, we have the strongest group of female talent, that we probably have ever had all at once. The way the brackets ended up, there is a great chance that we could once again see an all female final. I wont be baited into trying to pick a winner, male or female, I think everyone has a shot here. This is an event unlike any other. We have several rings going at once, we have fifteen referees on hand working these matches, this all takes place in one night, that's eighteen matches all in one night, and for four of those twenty-four competitors, they will be fighting four times in one night. The toll that takes on the body, on the mind. More than anything, endurance and pain tolerance are big factors here. You want to try and exit round 1 as quickly as possible and without enduring too much pain.
Woo:
Those are all good points. It sounds like we have Pepper Montana backstage, so lets check out a quick word from EWCTV and then head backstage to hear from Pepper Montana for the first time tonight.
The fans continue to chant and cheer as we fade to a brief word from EWCTV ..
---
---
---
---
WHAT IS EWCTV?


All live EWC Pay-Per-View events (including StrangleMania, Night Of Champions, EWC Rumble & WrestleFest)
All day scheduled & live programming
Plus, hours and hours of on-demand content & never before seen behind-the-scenes footage!
Groundbreaking original series - See new episodes of BRAWL, RAMPAGE, PARAMOUNT, PRIME and more
Live in-ring action, reality shows and documentaries
HOW TO ORDER
Get the award-winning EWC Network through your TV provider. Call your local TV Provider today to subscribe.
Only $7.95/month

WATCH ONLINE
If you are subscribed to EWC Network through your TV Provider you can now enjoy EWC Network on your:
PC, Laptop,
PlayStation
, Xbox, or tablet.
EWCTV for only $7.95 USD per month
Along with being an EWCTV Subscriber, you get:
EVERY Pay-Per-View event included at no extra charge
15% off any and all EWC Merchandise from the EWC Store
20% off all tickets to LIVE EWC Shows
A free EWC Yearly Wall Calendar signed by the entire active EWC Roster
As an added bonus for all those currently subscribed including any new subscriptions
prior to midnight FEBRUARY 28TH

Receive
a
FREE
copy of Legends Of The Cage 2021
DVD and Blu-Ray combo when it's released later this year
+ free T-Shirt and Replica LOTC Championship and EWC Undisputed Championship belts.
So act now if you aren't already subscribed to EWCTV
---
---
BACKSTAGE
We open up backstage with Pepper Montana standing by
Pepper:
Thank you Marcus. Hello everyone, I am Pepper Montana, backstage correspondent with the EWC. With me right now is new comer Narumi Tsutsumi. Narumi, what made you decide to try out Legends of the Cage?
Narumi:
I heard the Legend Of The Cage was an infamous event in the lands of EWC, and thus was the perfect stage for me to make my grand debut!
Pepper:
Who do you think possesses the greatest threat tonight?
Narumi:
King Volcano Head
Pepper:
Sure ..
At that moment Remarkable Mark Keaton passes by, winks at Narumi Tsutsumi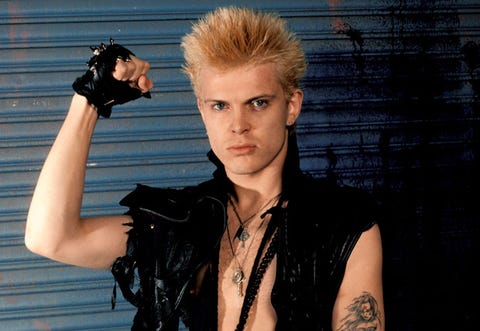 Keaton:
Watch your back little one
Narumi:
So sorry, no english
Mark Keaton smirks while walking past Narumi and chuckles to himself
Pepper:
What was that about?
Narumi:
No clue. Time to go now. In the name of Tsutsumi, delicious deliverance is only oni!
Pepper:
Well good luck to you Narumi.
RINGSIDE
Woo:
Nice hearing from Narumi, a recent signing to PRIME. She has a lot of fans here tonight, so hopefully she puts on a show for the crowd.
Mac:
I noticed Keaton giving Narumi a little evil eye there at the end .. two PRIME stars, could be something to watch out for
Gomez:
Speaking of, we are moments away from these rings being filled with wrestlers and the cages coming down .. which cage are you most interested in seeing Mac?
Mac smirks and points
Mac:
That Cage over there
The camera pans over to see what Mac is pointing at
Woo:
Ah look at that, fresh from his Netflix special, its Nicolas Cage
Gomez: It sounds like we have Mac's brother-in-law, Ace Heart standing by with another EWC new comer, the one they call Roozilla who is getting ready for his Round 1 match, lets head backstage to see what he has to say
BACKSTAGE
Heart:
Thank you Val, I am Ace Heart. Respected backstage correspondent for the EWC and an award winning journalist. With me at this time is a man we got to see up close at WrestleFest just last month, he is a future star of PARAMOUNT .. this is Roozilla. Roozilla, welcome to the new era that is PARAMOUNT Wrestling, there are big things instore from what I've been told .. and here you are now .. Legends of the Cage.
Roozilla:
It's my manager's fault. He didn't tell me he signed me up.
Heart:
confused
Wait .. you .. you didn't know you signed up for this event?
Roozilla:
Nope.
Heart:
So then .. I .. I don't even ..
Roozilla:
Look, I'm all FSW. I'm here to represent the future, because I am the future. Add letters, change the name, it doesn't matter, PARAMOUNT will always be FSW to me, I've got it spray painted on the chair I'm bringing to the ring, and I will prove why PARAMOUNT is the best damn brand in the EWC and why I am the future of the brand. No one else on PARAMOUNT event matters .. I'm the future
Overhearing this, Jason Hunter makes his way over to Roozilla and Ace Heart
Hunter:
I'm sorry to interrupt, but I couldn't help but overhear this guy talking about PARAMOUNT
Heart:
Jason Hunter, welcome .. yes Roozilla was
Roozilla interrupts Ace Heart
Roozilla:
Oh look, its the shadow
Hunter:
Excuse me?
Roozilla:
I know all about you and your family. I'm surprised you don't have your Angels out here right now to distract me
Hunter:
Looking at Ace
Who
is
this guy?
Roozilla:
I'm the future.
Hunter:
Look, I'm here to try and win a little bit of money and start the year off the right way. It seems like you and I have a chance to meet in the finals should luck swing that way, but to come out here and ..
Roozilla:
yawning
I'm already bored.
Hunter:
Now, I've been pretty kind up until now, there is no reason to ..
Roozilla:
mockingly
'
there is no reason to
' .. Your voice is annoying man. My name is being called right now, get used to it, you'll be hearing it a whole lot on Wednesdays
Roozilla pushes past Jason Hunter, who is red hot with rage
Heart:
Since I have you here Jason ..
Hunter:
Not in the mood Ace, sorry .. I have a match to go to
Jason Hunter, clearly annoyed over Roozilla's comments, heads towards the rampway
Heart:
Well, that was intense. Back to you guys
RINGSIDE
Woo:
Roozilla and Jason Hunter, wow .. that is one to watch, if not tonight, at PARAMOUNT.
Mac:
No kidding, I hope Chris Brock is paying attention, because that's something to watch for. So for those unfamiliar with the format, there are four rings setup at a time, as the first set of four end, the next set of four will come out. So multiple matches all going on at the same time until Round One comes to a close.
Gomez:
And it looks like we will see one bracket at a time, so starting things off tonight are Jamie Love vs Killjoy Ito vs Clay Byrd, Samantha Hamilton vs Marcu$ $t John vs Autom Raven. Ace King vs Mark Keaton vs Moxie. And finally Phoenix Winterborn vs Jason Hunter vs David Miller.
Woo:
And here they all come .. this crowd is pumped ..
LEG-ENDS
LEG-ENDS
LEG-ENDS
LEG-ENDS

Mac:
Legends indeed. I love the reaction from the crowd tonight. They are all really into it and with the last couple making it into the ring .. that can only mean one thing. It's time to lower the cages!
Gomez: The individual refs are explaining the rules, or lack there of to each of the competitors as we wait for the dinging of the bell to start us off ..
DING DING DING
Mac:
LEGENDS!!!
There are four rings setup, all with the cages lowered. In ring 1 we have Jamie Love vs Killjoy Ito vs Clay Byrd. Ring 2 has Samantha Hamilton vs Marcu$ $t John vs Autom Raven. Ring 3 has Ace King vs Mark Keaton vs Moxie. And ring 4 has Phoenix Winterborn vs Jason Hunter vs David Miller.
Jamie Love is spotted immediately starting to climb the cage but he is brought down hard by Ito and Byrd who team up for a mere 5 seconds before starting to trade blows with each other.
Mac:
Love should have waited until Killjoy and Clay were distracted before trying to climb the cage.
Woo:
Not a bad strategy just .. he went for it too soon.
Ace King and Moxie are tangled up in the corner while Mark Keaton sits on the top turnbuckle watching and waiting for his moment.
Gomez:
This very well might be the night where the Legend of Mark Keaton is born. I like him already
Samantha Hamilton and Autumn Raven are temporarily teaming up as they beat up on Marcu$.
Gomez:
Nothing wrong with some girl power
Mac:
This first round will take some alliances to try and get out alive, the key is making sure you pick the right person to team with
David Miller with a out of nowhere Snap Scoop Powerslam on Jason Hunter!
Woo:
Whoa! That shook the whole cage
Mac:
But look at that, Phoenix is right behind him with chain in hand
Phoenix Winterborn hits David Miller repeatedly in the back of the head with a chain wrapped around his hand. Miller is busted open a little as blood begins to paint the mat
Gomez:
I don't know if Miller will be able to finish the match, he looks pretty bad over there
Woo:
Speaking of busted open .. look over to ring 2
Marcu$ $t. John catches Autumn Raven clean on the mouth with his brass-knuckles instantly knocking her out. Sam Hamilton slides to the edge of the ring and grabs her kendo stick
Mac:
I'm pretty sure I saw a tooth come flying out of Autumns mouth
Marcu$ and Sam circle each other in the ring while Autumn is being checked on by Jesse Lizarraga. Meanwhile Ace King is under attack from Mark Keaton and Moxie who decided to work together to try and eliminate one of the nights biggest threats
Gomez:
Look at that, Rampage and Prime working together to take out .. a Rampage Superstar in Ace King
Mac:
It's the smart play, the X-Division Champion has an edge in these matches, he's built for this
Woo:
Lets go split screen here as we have Pepper Montana backstage with Xavier Reid
BACKSTAGE
The screen splits as we have ringside action while also seeing Pepper Montana backstage
Pepper:
Thank you Woo. What action we are seeing so far tonight. Watching the monitors next to me, is BRAWL Superstar, Xavier Reid. Xavier what do you think of what you've seen so far
Reid:
There is a good chance I'll be seeing one of these people in the finals. Watching, looking for weaknesses.
Pepper:
Out of everyone you see right now, who would say is your biggest threat?
Reid:
Ace King, he's the man EVERYONE wants to see win this
Pepper:
You seem a little agitated tonight
Reid:
Look I'm here to right the wrongs of the EWC GM's. I'm here to get back what is mine, the EWC stacked the deck against me and I'm back to right that wrong
Voice:
Someone's in a mood
The camera pans back to reveal International Champion, Gabrielle Visconty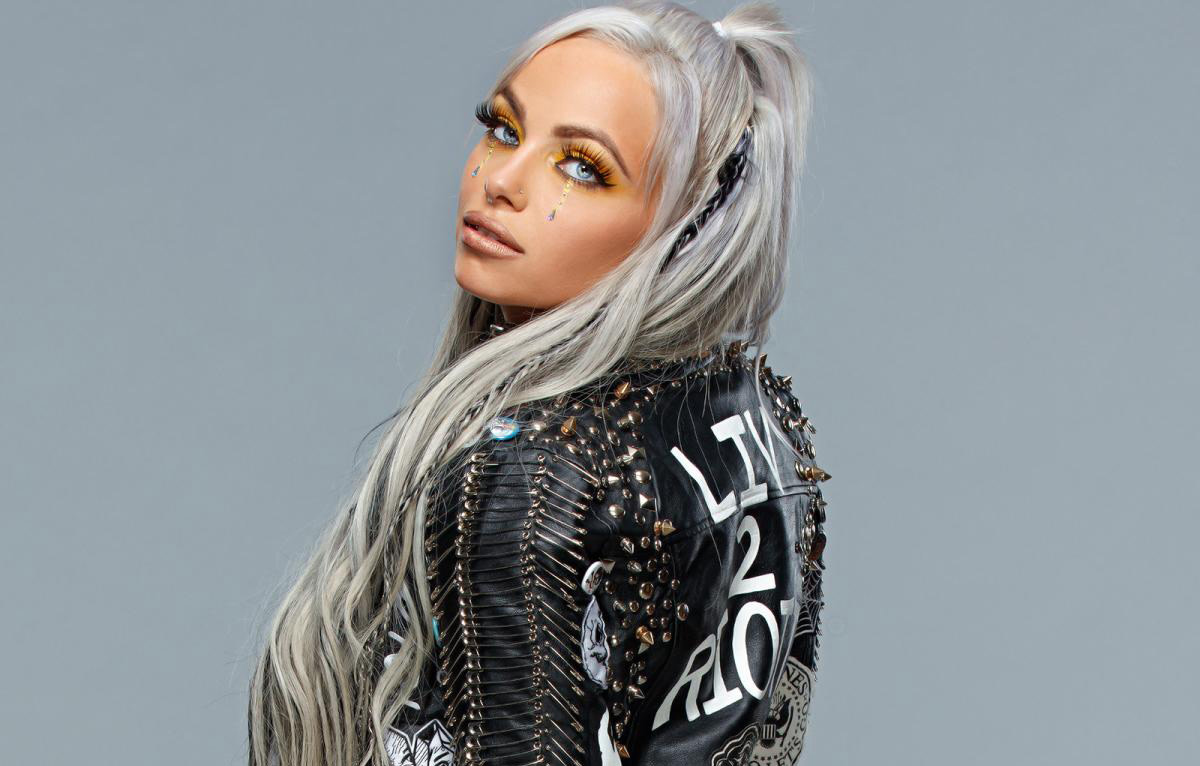 Visconty:
You can watch them all you want, but if it comes down to it, you wont be getting past me
Reid:
Oh right, Fighter Talk champ talking shit to the guy who was BRAWLS best Wrestler
Visconty:
Last time I checked, I was the one with my name in gold
Reid:
You aren't even the best wrestler in your own Round One grouping. As for that International Championship, enjoy it while it lasts
Visconty:
I don't know Pepper, you say he sounds agitated, I think he's just jealous
Reid:
Tell you what .. Gabi-V .. how about I take that International Championship off you so you can return to the scrub show known as Rampage
Pepper steps in-between the two of them as things start to get even more heated
Pepper:
Back to you guys, I think I need security to come help me out here
RINGSIDE
Woo:
Two BRAWL Superstars who .. don't look like they like each other very much and could very well face off at some point tonight
Jamie Love with a huge Spinning Heel Kick on Killjoy Ito!
Mac:
Jamie Love is doing PRIME proud tonight, holding his own .. showing why he deserves to be in the Indy Championship conversation despite the loss at WrestleFest
Woo:
That G1 Tournament on PRIME is going to be hella intense. Jamie Love is in that Block 1, so he has a real shot at getting another crack at the Indy Championship. He will need to get past Kendrick Kross to start things off next month
Mark Keaton just smashed a Pink electric guitar over Ace Kings head and goes for the cover ..
1 ..
2 ..
Broken up just in time by Moxie!
Gomez:
We almost had a huge upset!
Mac:
Keaton was a split second away from advancing, Ace King will need to send Moxie a gift card for that save
Marcu$ $t John just hit Samantha Hamilton with Wing Clipper! As Marcu$ moves off his knees to go for the cover he is cracked upside the head by Autumn Raven and her barbed wire bat!
Woo:
Revenge! Autumn not only saved Hamilton just now but got some sweet revenge from earlier
Gomez:
That was savage. I love it
Jason Hunter and Phoenix Winterborn are trading blows when Jason connects with a kick to the groin, which hobbles Phoenix over. Jason then lifts Phoenix up and Prince Stomp!!!!!
Mac:
Hunter with a huge move! Is he going for the cover?
Woo:
No! He's climbing the cage
Jason Hunter begins racing up the cage and is near the top when Phoenix is back to his feet and sees Jason climbing, as Phoenix heads to start climbing, he is tapped from behind by David Miller but before Phoenix can turn around Miller hits The Hard Goodbye!!!!
Mac:
Holy shit!
Jason is now over the top of the cage when he sees what just happened. Miller goes for the pin
1 ..
Jason is rushing down the cage
2 ..
Jason leaps from his spot
3!!!
Jason hits the ground hard but its too late. David Miller gets the pin!
DAVID MILLER ADVANCESWoo:
Un freaking believable. I can't believe what I just saw. I need replays. I need to see how close that was
Mark Keaton is unable to connect with a superkick on Ace King, and is instead met by Moxie's Death Note!! As Moxie goes for the cover, he is immediately pulled off by Ace King. As Moxie gets to his feet he is hit with Full House. Ace then spots Keaton back on his feet and hits him with a DDT. And the cover
1 ..
2 ..
3!
ACE KING ADVANCESMac:
What a flurry of moves by Ace King
Woo:
That match was all kinds of crazy with Keaton and Moxie both having moments where we thought an upset was coming, but the X-Division Champion proves his doubters wrong yet again as he advances
Mac:
Xavier Reid is probably smashing a table backstage right now
Gomez:
Funny enough, we already know one Round Two match as Ace King and David Miller are in the same grouping and will face off in the next round against each other
Mac:
Wow .. that's going to be one hell of a match
Woo:
Lets split screen again as Ace Heart is in my ear
BACKSTAGE
Heart:
Thank you Woo, sorry about that .. but with me right now is the one and only Candy! Its great to see you Candy, tell us, why did you decide to enter the tournament?
Candy:
Someone has to sweeten up this tournament. Might as well be me.
Heart:
blushing
I can't imagine anyone who could out sweeten the sweetest sweetie of them all.
ahem
So who do you feel is the biggest threat here tonight?
Candy:
Cyrus Black and Ace King. I know how badly those two want to get back into the Undisputed Championship scene, we just saw Ace King win just now, and I think Cyrus Black will be one of the toughest opponents I could potentially face tonight.
Heart:
Does this mean you think Gabrielle Visconty wont be victorious in her Round One match tonight?
Candy: No controversy here Ace, I have faith in Visconty. She's the International Champion for a reason
Suddenly Phoenix Winterborn comes storming backstage, clearly angry over his loss, he is pushing people out of his way and kicks a garbage can before nearing Ace Heart and Candy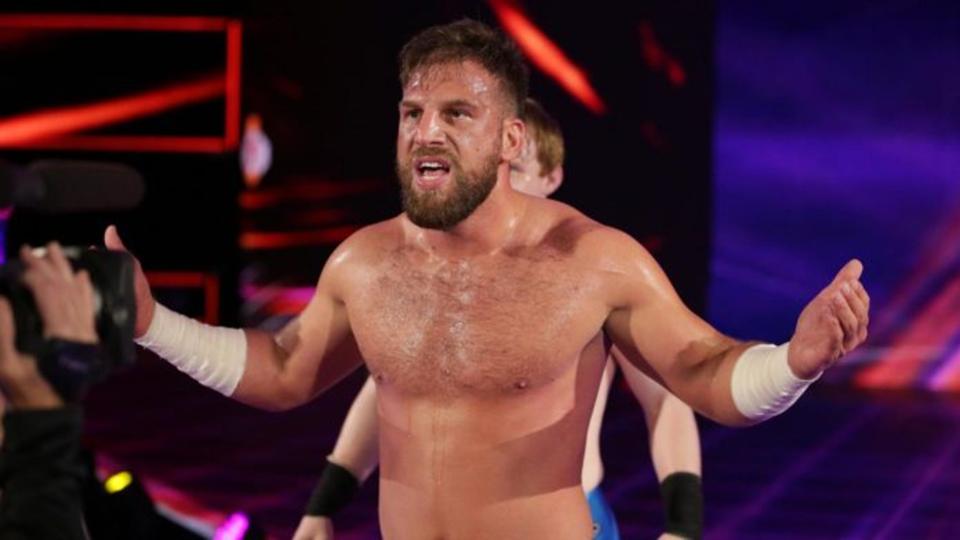 Heart:
Phoenix .. I'm here with ..
Phoenix:
Get the damn camera out of my face
Phoenix pushes Candy and Ace Heart out of the way as he storms off down the hall
RINGSIDE
Woo:
Looks like Phoenix Winterborn is not handling his loss all that well tonight
Mac:
Candy didn't deserve that .. that might come back to haunt Winterborn. You can bet Robbie Rayder will see that and hear about it.
Jamie Love is once again making his way up the cage as Ito and Byrd are exchanging blows, Ito pushes Byrd off and points to Jamie Love. Byrd runs to the corner and pulls out a ..
Mac:
Is that a bull rope?
Byrd whips Jamie in the back with the rope causing Jamie to lose his footing and then Byrd manages to get the rope around Jamies foot and begins to yank at it
Woo:
Have you ever seen anything like this?
Mac:
This would be a LOTC first
Killjoy Ito joins Byrd and the two yank once again causing Jamie to come flying down and hits the ground face first. Byrd then hits Ito with a Running Power Slam. The cover.
1 ..
2 ..
KICKOUT!
Gomez:
I don't know, that looked like 3 to me
Mac:
It was 2 .. calm yourself Val
Byrd gets Ito to his feet and sends him against the ropes and then West Texas Lariat!!!! Another cover
1 ..
2 ..
KICKOUT!
Woo:
I can't believe it! Ito just kicked out of that. Wow
Byrd, frustrated .. looks at Ito and Jamie, both seemingly out of it .. and heads over to Jamie. He drags him back into the ring. Meanwhile Buddy throws a knee pad covered in thumbtacks over the cage. Ito gets it, puts it on and as Byrd turns around after getting Jamie into the ring, Ito kicks him, dropping him to his knees and Kettei-da!!!
Woo:
Oh my GOD!
Mac:
Holy shit .. that was brutal
Gomez:
So .. much .. blood
Byrd rolls out of the ring leaving Jamie there for the pin. Ito shrugs at Buddy but Buddy motions for Ito to make the cover
1 ..
2 ..
3!
KILLJOY ITO ADVANCESWoo:
I can't believe Buddy Love just basically told Killjoy to cover Jamie
Mac:
I wonder how that will play out .. I mean .. someone had to get the win but still
We now turn our attention to the final match of the first grouping, where Samantha Hamilton has Autumn stuck in Exiled To Tartarus. Marcu$ with a boot to Autumns head breaking the hold. Samantha now on her feet and she exchanges words with Marcu$. Samantha Hamilton with a SUPERKICK out of absolutely nowhere catches Marcu$ clean in the chin and drops him down.
Mac:
Whoa, that literally came out of nowhere. What a kick
Hamilton slides over to where Autumn is and wraps her up in The Fall Of Man!
Gomez:
There is no way Hamilton wins this match with a submission hold
Marcu$ is now on his knees but unsure of what's going on at the moment but follows the screaming of the fans to lead him to turn around and see Hamilton with the hold on Autumn. Marcu$ stumbles back to his feet and charges towards Hamilton but its little too late as Autumn Raven taps out just moments before Marcu$ broke the hold
SAMANTHA HAMILTON ADVANCESWoo:
And there you have it. The first four matches are done and we will be right back with the final four first round matches
BACKSTAGE
We open backstage with Pepper Montana
Pepper:
With the first four matches in the books, the next twelve Wrestlers will begin heading out to the ring. With me right now though is the winner of his first round match, the EWC X-Division Champion, Ace King. Ace, how does it feel to get that first win tonight?
King:
It was tough. It was intense. This is an intense tournament. But round one isn't why I'm here. I've said it so many times before, but the steel is my sanctuary. I look at these steel cages, and I don't see entrapment .. I see opportunities. No matter where I've been or what I've been through, especially in EWC, the one constant has been me showing up when surrounded by steel, always answering the bell, no matter what the cost might be. Steel Cage, Rage in the Cage, Insanity Cage, Devil's Playground .. I've done it all, to the point where I feel like I become one with all that cold, hard steel any time I step inside. I know I belong here, and I know I belong in the main event of StrangleMania, and tonight, I'm going to make that happen. Bet On It.
Pepper:
Who would you say is the biggest challenge to you tonight?
King:
Honestly, the second you dismiss anyone in EWC, you're dead. Everyone in this tournament is a threat for different reasons, because you have everyone from former Undisputed Champions like Black, Reid, Candy, and Storm, to people looking to make their mark on EWC the first time anyone has laid eyes on them, with a little bit of everything in between. The biggest thing will be to see who's got that hunger in their eyes, because the steel cages will feast on anyone who doesn't, and that separates the real contenders from the pretenders.
Voice:
Can this guy get more longwinded?
The camera pulls back to reveal Darius
King:
Do you mind Darius, I'm in the middle of ..
Darius:
In the middle of another long winded monologue? Yeah we get it Ace. I hope its me and you in the finals Ace. I really do. And when I beat you in the cage tonight, and I get that Undisputed Championship shot .. before I go into StrangleMania .. I'm going to come for that X-Division Championship
King:
First of all ..
Darius:
Save it Ace, my name is being called. Time to go win me a ticket to round two
Darius walks backwards smirking at Ace King while Ace just shakes his head and walks towards his locker room
Pepper:
Maybe one day I'll get to complete an interview without some sort of chaos .. back to you Woo
RINGSIDE
Woo:
An interesting exchange between Ace King and Darius, if they do end up meeting in the finals, that would make for a great match. So lets take a look at who we got coming up here ..
Gomez:
Zack Tyler, Darius and Adriana Aquilla in Ring One. Xavier Reid, Candy and Josh Gavin in Ring Two. Narumi Tsutsumi, Mark Storm and Roozilla in Ring Three. And finally we have Kyle Gautier, Gabrielle Visconty and Cyrus Black in Ring Four.
Mac:
Exciting to have Mark Storm back in the EWC and what a way for him to return. I haven't seen him wrestle in a few months but I know he's kept in good shape. Some big names on this side of things, it will be very interesting to see who makes it out of Round One for these twelve Superstars
Woo:
It looks like all twelve are out .. so its time to LOWER .. THAT .. CAGE!
DING DING DING
The bell sounds and the remaining Round One Matches now begin
Zack Tyler, Darius and Adriana all kind of circle each other, trying to get a feel. Zack keeps giving off very creepy stares but Darius is more concerned with the glass shards taped and glued to Zack's fists. Darius looks to charge at Zack but is immediately hit with a steel chair curtesy of Adriana "Addy" Aquilla
Woo:
Addy wasting very little time, going for the weapon immediately and taking out Darius
Mac:
Part of the advantage of not going out here first is seeing what works and doesn't work. Clearly Addy knew to use her weapon early and see how it goes
Adriana hits Darius across the knees and then throws the mangled chair out of the ring as both Zack and Adriana immediately begin climbing the cage
Darius crawls to the corner and pulls out his barbed wire bat and with two hands throws the bat tomahawk style and nails Adriana in the back of the head, causing her to drop hard to the mat
Mac:
Sign me up to be on Darius' team when we go Axe throwing .. holy shit
Woo:
It looks like Zack is having problems trying to climb the cage with all those glass shards all over his fists. He's hands are covered in blood
Zack gives up climbing and throws himself off the cage manages to land a fist full of shared glass right into Darius' face
Gomez:
Not the face!
Candy and Xavier Reid seem to have formed an impromptu team as the two go to work on Josh Gavin
Woo:
Don't know what Josh deserved to get this treatment but Candy and Reid are making sure Gavin is not going to be a problem here tonight
Mark Storm finds himself as the only one without a weapon in his match as Roozilla holds a steel chair with orange FSW letters spray painted on it and Narumi is wielding a shinai. Mark charges at Narumi, who swings the shinai at him, which he blocks but then Mark is hit from behind by Roozilla's chair. Mark Storm drops to his knees as Roozilla and Narumi take turns hitting him with the chair and shinai over and over
Gomez:
This was poor planning on the part of Mark Storm
Mac:
Mark brought his fists to a .. literally every thing else fight
Over at Ring Four, Kyle Gautier, Gabrielle Visconty and Cyrus Black have yet to do anything outside of talking. Each of them seems to be complaining about how they were screwed over with the first round drawing
Woo:
Well this is surprising, the most anticipated bracket and these three have yet to throw a punch
Mac:
At the very least, why not just have a race up the cage. You got the second coming of Scorpio in Gautier, you've got the International Champion and former Undisputed Champion all in the cage .. I'll say this .. thank goodness we have three other matches going on
Candy with a Forearm Smash to Gavin which sets up Reid to nail the Package Piledriver on Gavin. Xavier looks to make the pin but instead gets to his feet and walks towards Candy. The two lock up but very sneakily Candy uses her lower frame to get out of the hold and nail Candy Cavity Removal!!
Gomez:
My jaw felt that
Candy slides out of the ring, grabs her Tootsie Roll and slides back in. With Xavier Reid trying to get to his knees, Candy hits Xavier over the head with her Tootsie Roll and then breaks it over his back
Mac:
Do you know how hard it is to break a kendo stick?
Woo:
Is it hard?
Mac:
That's what she said
Candy heads towards the cage door, forgetting that Josh Gavin is still in the match, and he catches her by surprise by cracking her upside the head with his barbed wire wrapped steel chair
Gomez:
Shiiiiiiiiiiit .. this match is a blood bath
Gabrielle Visconty seems to have figured out that Cyrus Black and Kyle Gautier are trying to distract her, to everyone's surprise she does the splits and punches both Cyrus and Kyle in the groin at the same time.
Mac:
Well that was something new ..
Woo:
I can feel it, I feel it in my balls
With both Cyrus and Kyle on their knees, Visconty wastes no time taking advantage, hitting Cyrus with Wrath! and then using the ropes nails a now standing Kyle with Angelbomb!
Gomez:
HOLY SHIT!
Mac:
Gabi-V is cleaning house
Woo:
Lets get some split screen action as Ace Heart is standing by backstage. What you got for us Ace?
BACKSTAGE
Heart:
Thanks Marcus, I got Samantha Hamilton for you, that's what I got. Samantha, you find yourself with a Round One victory, how does it feel to get that win after a very grueling match?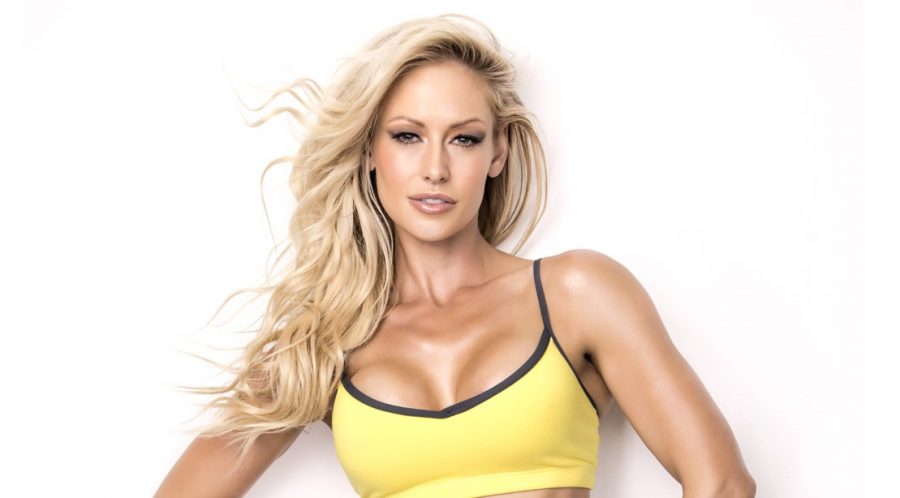 Hamilton:
I mean, I expected to win. I didn't come here to go out in the first round.
Heart:
What made you enter this tournament?
Hamilton:
Aside from the obvious prize of being able to fight at Stranglemania? It's time for a woman to make history in this tournament once again. It's been far too long, and I'm very much willing and able to do any and everything it takes to become the next female to make an impact in the Legends Of The Cage PPV
Heart:
Out of everyone in this tournament, who would you say poses the greatest threat to you?
Hamilton:
Ace King, Killjoy Ito, Candy, or Xavier Reid I would say.
Voice:
You would say?
The camera zooms out to reveal Clay Byrd backstage with a beer in hand
Byrd:
You sound like a damn robot. Why not pick the most obvious names
Hamilton:
How's the face?
Byrd:
laughing
How's the face, you hear that Ace? Oh girl, you got a mouth on you
Hamilton:
You lost, why are you even still here, I don't remember there being a losers bracket
Byrd finishes off his beer then crumples up the cup and throws it at Sam Hamilton
Byrd:
I only got one thing to say to you girl
Byrd walks right up to Sam Hamilton and burps in her face. Hamilton slaps Byrd across the face, reopening the bandaged cuts from his match. Byrd steps forward but is quickly pulled back by security. Sam and Byrd continue to yell at each other as both are pulled away by security
RINGSIDE
Woo:
I have a feeling we will be seeing a little Byrd vs Hamilton action in 2021
Aquilla catches Zack Tyler with the Addy Star Press
Woo:
What a move by Addy!
As Aquilla gets back to her feet she is presented with a kick to the gut and then The Morrow Bomb!
Gomez:
That was a devastating blow
Mac:
Darius with an absolute monster of a move just now
Zack Tyler catches Darius by surprise with a European Uppercut followed by a Exploder Dropkick. Zack then grabs hold of Darius and Left Hand Drop!!! Here is the cover
1 ..
2 ..
KICKOUT!
Woo:
Wa wa we wa, Zack Tyler almost had this one sealed!
Mac
: Darius with the last second kickout
Meanwhile Josh Gavin with a thunderous Masamune on Candy. The quick cover
1 ..
2 ..
Xavier Reid breaks up the count by pulling Gavin off of Candy. Reid grabs Gavins arms and Fuck You Stomp!!! Reid begins stomping over and over. Gavin manages to kick his way out, which frees Reid up to be caught by the Candy Crusher!!!! And now Candy turns to Gavin and another Candy Crusher!!! Here is the pin
1 ..
2 ..
Reid breaks up the count!!!
Gomez:
What a wild series of events just now
Woo:
This match is anyone's at this point
Mark Storm with Tombstone Piledriver on Narumi! Before Mark can enjoy his work he is met by a Thumb to the throat from Roozilla.
Woo:
Oh man, I don't like that. Who does that? Thumb to the throat? Brutal
Storm has Roozilla in the corner going to work on his body, but Roozilla manages get onto the turnbuckle and Cheap Trick!!! As Roozilla goes for the cover he is hit repeatedly by Narumi using her pink shinai! Mark Storm gets to his feet and charges at Narumi and Onigokko!!!!
Woo:
OH MY!!!!
Mac:
What a move!
With both Storm and Roozilla down, Narumi runs to the cage door, she takes a running charge and busts it wide open!
NARUMI TSUTSUMI ADVANCESGomez:
Wow! Narumi just won this match. I don't believe it
Mark Storm and Roozilla are still lying on the mat unaware the match has ended
Mac:
I am genuinely shocked .. I did not expect Narumi to win this match. Wow
Darius gets Zack Tyler into the corner, big boot to the face, and Gray Matter! Coming after Darius from being is Aquilla but she is met with The Hunter's Mark! Aquilla rolls out of the ring in pain and Darius covers Zack Tyler
1 ..
2 ..
3!!
DARIUS ADVANCESWoo:
And just like that, Darius advances to the next round. Wow. What a crazy match this was
Gautier with a kick to the midsection of Visconty
Mac:
Why did that remind me of a Michael Jackson dance kick?
Gautier grabs Visconty and Triumvirate!!! Kyle stands over Visconty but wait .. here comes Cyrus Black with The Blackout!!!!
Gomez:
I don't even know what I just saw .. I swear this all happened in under five seconds .. holy shit
Reid with a devastating Modified Spinning Sit Out Piledriver on Candy and then back to his feet Xavier Reid catches Josh Gavin coming off the ropes with Rainham Maker!!! Here is the cover
1 ..
2 ..
3!
XAVIER REID ADVANCESGomez:
And just like that .. we are down to one final match in Round One!
Woo:
Incredible win by Reid here and what a showing from Candy and Josh Gavin.
Mac:
Lots of back and forth with that match, Reid with some crazy moves at the end to finish it off
Cyrus has Visconty locked in Like a Virgin! She is doing everything she can not to tap out. Cyrus loosens the hold when he realizes that Kyle Gautier is kicking at the door trying to get it open
Mac:
All three of them decided to not bring a weapon tonight .. one probably could have come in handy here
Cyrus grabs Kyle from behind, spins him around and then nails him with a Bicycle Kick! Cyrus looks at the door and sees that Kyle jammed the lock so Cyrus begins to climb the cage.
Gomez:
Here we go .. Cyrus trying to finish this one by going over the top
Visconty is on her knees and sees Cyrus climbing the cage, so she climbs to the top of the turnbuckle and leaps onto the cage, almost surprising herself. The cage shakes which causes Cyrus to stumble a little. He sees Visconty coming and continues to climb
Woo:
Don't look now, but here comes Kyle Gautier
Cyrus, Gabrielle and Kyle are all climbing the cage now. Cyrus is at the top and carefully puts one leg over, then the other and begins his decent down. Gabrielle now at the top of the cage, swings over and begins climbing down on the opposite side. Cyrus and Gabrielle can see each other climbing down. Kyle meanwhile drops back down and attempts to work at the door again.
Mac:
This is going to be close
A scream is then heard as Gabrielle Visconty decides to leap from her position, at the same time Cyrus does also and both come crashing down hard outside the cage. Kyle still cant get the cage door open but it doesn't matter as Visconty and Black are both on the ground outside the cage.
Mac:
They'll need to review that and see who hit the ground first. I hope neither of them are badly hurt, I don't know if I would have jumped from that high of a distance in Round One. You still got three potential matches ahead of you
As the replay plays, we see the left foot of Visconty hit the ground a split second before Cyrus Black, who landed awkwardly on his right foot.
GABRIELLE VISCONTY ADVANCESWoo:
And just like that, Round One has come to a close. We will have a fifteen minute intermission and then return for Round Two! This is Legends of the Cage!
RINGSIDE
We return to ringside for Round Two action of Legends of the Cage 2021
Woo:
What an incredible first round! While we still have four rings still going, we are now singles matches the rest of the way barring any injuries. Lets take a look at the Round Two matches ..
Gomez:
So on the one side we have Killjoy Ito taking on Samantha Hamilton, and then Ace King taking on David Miller. Over to the other side of the brackets, we have Darius battling Xavier Reid and then Gabrielle Visconty taking on Narumi Tsutsumi.
Mac:
Some absolutely crazy matches in this next round. Lots of history here. I'm excited to see how it all plays out, and perhaps the biggest surprise of all is seeing Narumi and how she handles a second match here tonight.
Woo:
It sounds like we have Ace Heart backstage .. lets see who he has with him
BACKSTAGE
Heart:
Thank you Marcus. I am here now with David Miller. David, you had the big win earlier tonight, you are about to enter round two against Ace King .. how are you feeling right now?
Miller:
The job isn't done yet
Heart:
What made you decide to enter this tournament tonight?
Miller:
EWC is the pinnacle of the wrestling business. I've flown my share of banners. Still hold a few pretty high on the list, but the plain, simple fact is that Mac has turned this place into the end-all-be-all of professional wrestling. Anyone from anywhere can say whatever they like. Until you've stood at the forefront of the EWC, you have no right to call yourself the best. So, that's what I'm doing. I'm making myself an EWC legacy. I am going to be the most celebrated, feared, respect name in the history of this company, and it starts with this tournament. Bloodied. Broken. Bruised. Battered. Beaten. I am going to walk out of that final match with my hand in the air, my name in the history books, and that's just the beginning.
Heart:
It sounds like they are calling your name .. good luck David
Miller nods and heads towards the rampway
Heart:
We will keep things going backstage here as Pepper Montana seems to have Zack Tyler in his sights
The feed changes to Pepper Montana
Pepper:
I am here with Zack Tyler, one of the newest EWC Superstars on Monday BRAWL. Zack, you didn't get the win tonight but how did it feel being here and competing at Legends of the Cage?
Zack tilts his head towards Pepper, staring at him with a very evil look and then walks away
Pepper:
Well .. ok then. Back to you guys at ringside
RINGSIDE
Woo:
That is one creepy .. creepy dude
Gomez:
So lets look at who we have heading into the final eight. We have three from Monday Night BRAWL leading with EWC International Champion Gabrielle Visconty, Darius and Xavier Reid. Friday Night RAMPAGE has two with EWC X-Division Champion Ace King and Samantha Hamilton. PARAMOUNT with two in Killjoy Ito and David Miller. And PRIME has one representative left with Narumi Tsutsumi.
Mac:
The only two EWC Champions to enter the tournament have made it into Round Two, which is what you want to see. You want to see the best of the best prove their worth night in and night out. I'm very happy to see all four brands being represented in Round Two, but that could all change in Round Three.
Woo:
It looks like all eight are now in their respective rings. We have all four matches ready to begin .. so lets LOWER .. THAT .. CAGE!
DING DING DING
Gomez:
Here we go .. Round Two is now underway!
In Ring One we see Killjoy Ito and Samantha Hamilton shake hands
Woo:
The level of respect for those two is admirable .. lets see how long that lasts in the cage though
Ring Two sees Ace King and David Miller locked up in the middle of the ring
Mac:
Based on Round One performance, its a shame one of these two will be exiting after this match
Ring Three has Darius and Xavier Reid trading blows
Gomez:
These two know each other well, this should be a great match between two BRAWL Superstars
Over at Ring Four we see Narumi Tsutsumi being over-powered by Gabrielle Visconty who has come out flying with spin kicks and elbows
Mac:
Gabi-V looks like a Spider Monkey caught in a tornado, she has feet, hands, arms, knees flying every which way
Gomez:
Narumi was not expecting this, she is doing her best to fend off Gabi but Visconty is proving to be more than just the Queen of Fighter Talk and selfies here tonight
Darius has Reid by his hair and then pokes Xavier right in the eye
Woo:
Come on Darius, that's dirty
Mac:
This is Legends of the Cage Marcus, whatever it takes tonight
Gomez:
I'm surprised to hear you talk like that Mac
Mac:
Hey, I'm not a fan of playing dirty under normal circumstances .. but on a night like tonight, where you have potentially four matches, you do what you gotta do
David Miller with a back elbow followed by a Yakuza Kick to Ace King, which drops him down to the mat
Woo:
Our X-Division Champion is under attack to start off Round Two
Mac:
Miller is looking good out there right now, he's one of those guys that are willing to die in the cage. He's going to give it everything he has
Narumi catches Visconty with a leg sweep causing Gabrielle to fall down against the turnbuckle. Narumi backs up then charges at Visconty with a Bronco Buster!
Woo:
Someone at home is enjoying that visual way too much
Mac:
The tables have turned here, I'm really impressed with what we are seeing from Narumi tonight
The love fest has ended as Ito and Hamilton have exchanged punches, but a devastating blow from Ito knocks Hamilton to her knees and Ito follows up with a Corkscrew roundhouse kick
Gomez:
Oof that connected and we all heard it
Ito with the cover
1 ..
2 ..
Kickout Samantha!
Mac:
The Titaness will not give up, she is strong, she wont go down easy
Woo:
We are getting word that an all out brawl just broke out backstage between Roozilla and Jason Hunter .. lets cut to Ace Heart who is backstage right now
BACKSTAGE
We split screen to see the backstage area and the aftermath of a battle between Roozilla and Jason Hunter
Heart:
Guys, Jason Hunter is down right now after a brutal backstage fight with Roozilla. Both men still heated from the exchange earlier and it boiled over just now. Roozilla was dragged away by security while Jason is being checked on
Woo:
What exactly happened back there? Is Jason ok?
Heart:
I was setting up to speak with Jason about his early exit and Roozilla was near by, the two exchanged words and then they started throwing fists. Roozilla managed to get a suitcase and beat down on Hunter with it, then started throwing whatever he could find at him. Hard to say how Jason is, he was grabbing his leg a bit
Gomez:
Please keep us posted
Heart:
Will do
RINGSIDE
Woo:
Some craziness going on backstage
Samantha Hamilton with a superkick to the face of Ito, which causes him to stumble back a little, so the Titaness cooks up another superkick which drops Ito to the mat
Gomez:
Sam is in control now
Miller is now on top of Ace King, delivering punches to the X-Division Champions face. Ace doing the best he can to block the punches but a few of them land hard and bust open Ace's nose
Woo:
The Champ is not looking good at the start of this Round
Reid with a viscous slap to Darius' face, followed by a leg sweep which drops Darius. Darius sits up almost immediately but its Reid with a running punt kick to his Darius' head. Reid with the quick cover
1 ..
2 ..
KICKOUT!
Woo:
That was a close one for sure, it looked like Darius was out of it
Visconty blocks a punch from Narumi and counters with a punch of her own followed by a European uppercut which drops Narumi. Visconty now runs over to the turnbuckle and begins to climb
Woo:
Why didn't she go for the door?
Visconty waits for Narumi to get to her feet and then she leaps in the air Angelrana!!! and the cover
1 ..
2 ..
3!!
GABRIELLE VISCONTY ADVANCESGomez:
Gabi-V is heading to Round Three!!! She will face the winner of Darius and Xavier Reid
Mac:
What a win by Gabi-V, she has sent a message to everyone else in this tournament. She isn't fooling around here. But lets not forget the tremendous showing by Narumi tonight. What a night for the rookie. She turned some heads tonight for sure.
Ace King with a steel chair shot to the mid section of David Miller, and then Ace finishes it off with a crack upside the head dropping Miller
Woo:
Here we go, some offense from the X-Division Champion
To the shock of Ace King and the crowd, David Miller is back on his feet already but stumbling, he throws a punch towards Ace, which Ace easily ducks and enables Ace to grab David from behind Japanese Ocean Cyclone!!!!
1 ..
2 ..
KICKOUT!
Mac:
That was close .. wow .. very very close
Woo:
David Miller proving to be a formidable opponent. He wanted to become a legend, he's well on his way
Ito is on the top of the turnbuckle now and leaps towards Hamilton who just got to her feet but she catches him with a spinebuster!!!!
HOLY SHIT

HOLY SHIT

HOLY SHIT
Gomez:
Holy shit indeed, I did not expect that out of Hamilton
Hamilton follows that up with some body kicks to the down Ito. She then grabs Ito by the hair and gets him to his feet only to hit him with a DDT!! and the cover
1 ..
2 ..
KICKOUT!!!
Woo:
Hamilton is in complete control of this match right now
David Miller with a boot to the midsection of Ace King and then a knee to the face, which drops Ace King
Gomez:
This is a great match between Miller and King, you can tell how badly they both want this
As Ace King sits up, Miller comes off the ropes with a Basement Dropkick!! and the cover
1 ..
2 ..
KICKOUT!!!!
Mac:
Another close call but the Champion is not giving up. Ace King might want this win more than anyone here tonight
Darius catches Reid with an elbow, which turns into multiple stiff elbow shots to Reid's head, followed by a rolling elbow to the jaw. Darius then kicks Reid in the gut and The Morrow Bomb!!! and cover
1 ..
2 ..
KICKOUT!
Woo:
I thought Darius had that one. I can't believe Reid kicked out of that
Darius gets Reid back to his feet, another kick to the gut and ANOTHER MORROW BOMB!!! This time instead of going for the pin, Darius slides out of the ring and heads to the door
Gomez:
It looks like this one is over, Darius about to move onto Round Three
Tommy Love meets Darius at the door and throws what appears to be salt in the eyes of Darius
Woo:
Well that's not good
Meanwhile Ito with a suplex into a neck breaker over the knee and Hamilton is in a world of hurt. Ito gets the Titaness up and lifts her into a Fireman's carry and then into a gut buster!!! the cover
1 ..
2 ..
KICKOUT!!!!
Mac:
Holy shit, Samantha Hamilton is showing her strength and endurance tonight
Ace King with some body chops on Miller and then a devastating clothesline, Miller gets right back up and another clothesline. Miller back up again, Ace King can't believe it
Woo:
Speaking of strength and endurance, Miller looking like the Terminator, hard to kill right now
Ace King drops Miller to his knees with a kick to the legs and follows it up with FULL HOUSE!!!
Mac:
Big time roundhouse right there. That was right out of the Chuck Norris playbook
Ace King then gets David Miller up, lifts him into the BLACKJACK BOMB!!!! and the cover
1 ..
2 ..
3!!!
ACE KING ADVANCESWoo:
Wow what a match that was. Those two left it all in the cage
Mac:
Miller has really really impressed me. Chris Brock has a great one on that roster. Ace King, should change his name to Ace Clutch. The guy knows how to win and he just embodies the X-Division right now. Whatever it takes to win
Reid finds Darius' Barbed wire Bat and staggers towards Darius who is still dealing with the effects of the salt in the eyes from Tommy Love. Reid hits Darius in the back of the head who falls right up against the cage door. Reid hits him a couple more times across the back, which is now bloodied
Woo:
Darius is in bad shape right now
Tommy Love then cuffs Darius' left wrist to the cage as Reid starts to climb the cage
Gomez:
I love how Tommy is out here cheating and Mac just sits here ignoring it
Mac:
What do you want me to do Val? There is no DQ, there are no rules. Tommy is out here giving Reid an advantage .. is it fair? No, no its not. Against the rules? There aren't any
Gomez:
Fair enough Mac. I'm just not used to this from you
Mac:
It's Legends of the Cage Val. Fucking Legends of the Cage
Woo:
Fucking Legends of the Cage
Hamilton with a big boot but Ito catches her foot, spins her around and lands a drop kick to the face. Buddy Love calls over to Ito and he once again throws a knee pad with thumbtacks over the cage. Killjoy gets it and puts it on
Woo:
Oh I can't watch this again ..
Ito gets Hamilton to her knees and he then backs up and charges at her and nails Kettei-da!! The Titaness is bloodied and out cold. Ito with the cover
1 ..
2 ..
3!!
KILLJOY ITO ADVANCESGomez:
Devastating loss for Hamilton, but Kiljoy is moving on and will face Ace King in Round Three
Mac:
Hamilton was phenomenal tonight .. actually .. I'm gonna go check on her
Mac leaves the booth and heads down to check on Samantha Hamilton
Woo:
Hamilton proved her strength tonight, but its Killjoy Ito who will be moving on, making Visconty the lone female left in the tournament.
Reid is now at the top of the cage and begins to climb over to the other side. Meanwhile Darius is frantically kicking at the cage door trying to get it open. He is unable to stand up straight because of the handcuffs so he manages to get up on one foot and kicks with this other leg trying to get the door open. After several kicks the door finally opens
Gomez:
He got the door open!!
Woo:
But he's still cuffed to the cage, what can he even do?
Darius gets one foot out of the cage, but the ref is telling him it needs to be both feet. Meanwhile Reid is almost at the halfway point. Darius sits down and crawls with his feet inching closer to the door until he can't get any closer due to being handcuffed, he sticks both of his legs out the door, Reid is frantically climbing down and then leaps
Gomez:
OH MY
DING DING DING
Woo:
Well wait, who won?
The footage is shown on all screens, the referees gather around the monitors. As they watch the footage they see that Darius was able to get both of his feet flat on the ground outside the cage before Reid landed right foot first on the ground
DARIUS ADVANCES
Xavier Reid is furious and arguing with the refs
Woo:
Reid is arguing that Darius didn't exit the cage completely, but the refs are saying all you need to do is have two feet down outside the cage .. but Reid isn't having it right now and is furious
Mac is back at the booth now
Gomez:
Mac, what's the right call here?
Mac:
The refs are right in this case, as long as you get two feet down outside the cage .. the whole body doesn't need to be out
Woo:
So that brings to an end .. Round Two of Legends of the Cage. We'll be back in fifteen minutes with Round Three
BACKSTAGE
We open up backstage where Pepper Montana is standing by
Pepper:
What an event this has been so far. We started with twenty-four and now, the final four. Two will move onto the finals, while the other two will battle for third place. We've seen exciting finish after exciting finish. With me right now is Gabrielle Visconty, who finds herself in the semi-finals against Darius. Gabi-V, you've had one hell of a tournament so far, how are you feeling?
Visconty:
Excited. I'm just really excited
Pepper:
What does it mean to you to be the last woman standing?
Visconty:
We have a lot of strong women in the EWC. To be the last one standing, my job isn't finished yet. I would have loved to have seen Candy get further but I also look forward to being the one to send Darius packing
Pepper:
Well Gabi, good luck with the rest of the tournament
Visconty nods in appreciation and excitedly heads towards the rampway. Walking by is Adriana Aquilla
Pepper:
Addy .. Addy ..
Adriana walks over to Pepper
Pepper:
Adriana Aquilla, things didn't go your way tonight but you still put up a very memorable performance, how do you feel about the way things went?
Aquilla:
I entered because I didn't want to be remembered only for my exit from the President Mac Invitational at WrestleFest, I wanted to show the world what this Latina was capable of. Things didn't go the way I wanted but I'm proud of my performance and excited for what's to come
Voice:
Bullshit
The camera pans back to show Xavier Reid and Tommy Love still heated over the loss
Love:
No one cares what this Aquitta has to say, we were robbed of victory tonight. Reid won that match. I will sue the pants off the EWC for this
Pepper:
Well Addy here fought Jamie Love at Thunder just ..
Reid:
Don't change the subject Pepper ..
Pepper:
Kind of ironic, that I'm Pepper .. Tommy tossed salt in Darius' eyes .. and now the two of you are act ..
Reid:
Finish it .. I dare you
Pepper:
I ..
Reid shakes his head and storms off frustrated. Tommy looks at Addy
Love:
This is your fault
Love storms off after Reid leaving Aquilla and Pepper very confused
Pepper:
Well .. back to you guys at ringside
RINGSIDE
Woo:
Thank you Pep, it sounds like Reid and Tommy Love aren't going to let this loss go anytime soon, and poor Addy got caught in the middle of that
Gomez:
So here we are with Round Three. We go from Four Cages down to Two and this will be the final multi-match of the evening. In Ring One we will have Killjoy Ito taking on the EWC X-Division Champion, Ace King. And in Ring Two we have Darius and the EWC International Champion, Gabrielle Visconty
Mac:
Both of these matches are rematches from WrestleFest XVIII. That EWC X-Division Championship Ace wears proudly, came from defeating Ito at WrestleFest. Ito of course beat Ace King for the X-Divison Championship once before also. The EWC International Championship that Visconty is wearing, came from defeating Darius in that Cage of Doom match at WrestleFest. So .. here you have both former Champions, with an opportunity for revenge on the people who took their Championships
Woo:
That is absolutely crazy that it came to this as our final four
Gomez:
So Ito would be getting revenge off of Kings revenge .. revenge of the revenge. I can dig it
Mac
: I've got a shovel, I could dig all night
Woo:
Before one of us snaps into a slimjim .. lets head backstage as Ace Heart is standing by .. ya dig?
BACKSTAGE
Heart:
I dig .. and thank you Marcus. I am here with Killjoy Ito and Buddy Love. Killjoy, you have had a fantastic tournament so far and now you have an opportunity to make the finals if you can get past Ace King. What would it mean to you to defeat King and make the finals?
Ito:
I am here to bring honor .. back .. to the Ito name
Heart:
What will it take for you to defeat Ace King tonight?
Buddy Love interrupts
Love:
Ace King is more disappointing than an unsalted pretzel. Ito will win tonight. And we will be on the look out for any new rule changes like that Darius bullshit from earlier tonight. Don't piss on my face and tell me its snowing.
Heart:
This isn't a saying ..
Killjoy hears his name being called over the PA system and begins to head down towards the ramp
Heart:
Well .. good luck to ..
Love:
We don't need luck. Luck is for those without talent. Ito has more talent in his pinky toe nail then a snail ..
Love can no longer be heard as he walks out of view
Heart:
I guess we will never know the end to that one. Back to you Marcus
RINGSIDE
Woo:
Thanks Ace, and I'm more than curious about that snail
Gomez: All four wrestlers are now in the rings, and its time to LOWER .. THAT .. CAGE!!!
DING DING DING
Mac:
Here we go folks .. winners go to the finals .. so much history here. Ito and King, Darius and Visconty, they all know each other in the ring so well by now .. all four of them are beaten, tired, sore, but they all know how far they've come and none of these four are wanting to battle for third place
Woo:
You have to wonder just how long these remaining matches can go after the grueling matches they've had so far
Mac:
This is where the argument of age or experience comes into play. Visconty is only twenty-two, Ito is twenty-four .. so does their youth factor into things or does the advantage go to King who is thirty-eight and Darius who is thirty-five .. the more experienced. I think where Visconty and Ito might have an edge on speed, you could see Ace and Darius having an edge on endurance. But this is Legends of the Cage, whatever we think we know .. throw it out the window
Darius is starting this match off with barbed wire bat in hand, and Visconty came in with no weapons. Darius is stalking Gabi all around the ring, takes a swing, misses and gets a kick to the back from Visconty who immediately heads to the other side of the ring
Gomez:
Gabi-V doing everything she can to avoid that bat
Ito and King continue to circle each other, each one taunting the other to make the first move
Mac:
Both these guys are similar in size and build .. and both experienced in X-Division matches. Ito has the home crowd cheering him on, but Ace King has an entire section dedicated to him. Both want this win badly, neither wanting to make a mistake
Ito makes the first move, a left jab which catches Ace King who immediately counters with a kick to the legs and then a clothesline knocking Ito down
Woo:
King looks incredibly focused .. Ito is an opponent he knows all too well
Visconty attempted to slide out of the ring but Darius grabs her by her hair and drags her to the middle of the ring, he then kicks her while she's down and swings at her face with the barbed wire bat, Gabi blocks it with her arms but the bat takes a chunk of skin with it and Visconty screams in pain
Gomez:
Darius is as brutal as they come. He just doesn't give a shit. He's the Dan Campbell of the EWC, he will take a kneecap if he has to
Mac:
laughing ah yes, the cannibal coach of the Detroit Lions
Ito and King are trading blows once again, Ito ducks a punch and leg sweeps Ace King. Ace is quick to get up but Ito lands an uppercut and then puts Ace into a headlock which he turns into Falcon Arrow!!! and the cover
1 ..
2 ..
KICKOUT!
Woo:
The Champion kicks out
Visconty is caught with a big boot to the face from Darius, he then grabs Visconty and pulls her under his arm .. Gray Matter!!! Instead of going for the cover, Darius picks her up by her hair and then grabs her by the neck Chokeslam!!!
Gomez:
This is getting hard to watch, Darius isn't just trying to win this match, he's trying to send a message
Mac:
Gabi needs to try and remember that she beat Darius once before, she just needs to find a way to get some offense in
Darius bends down to Visconty's level and Gabi sticks her hand out .. Darius smiles, grabs Gabi's hand and bites her fingers
Woo:
What the hell?
Mac:
He must have heard my cannibal comment ..
Visconty manages to kick away and rolls out of the ring
Gomez:
Probably the best move here, Gabi needs to regroup
Ace King catches Ito off the ropes with a DDT and then immediately jumps onto Ito locking him into the Cloverleaf!! Ace continues to apply pressure but Ito is not tapping. Ito manages to catch Ace's jaw with the back of his head, which breaks the hold
Woo:
Its like they know all the counters to each of their moves
Darius slides out of the ring but can't seem to find Gabi-V. He is looking all over and then suddenly Gabi comes from under the ring with Darius' bat in hand and begins hitting the lock to the gate till it finally busts open!! As Gabi kicks the door open she is grabbed by her hair once again by Darius who goes to swing her against the cage but when Gabi comes around she catches Darius across the face with the bat, splitting his lip
Woo:
You can tell she didn't mean to do that but I'm sure she's glad she still had that bat in hand
Mac:
I know she's skilled with a staple gun .. but she might wanna add bat swinging to her list
Darius chases Gabi around the outside of the ring, and Gabi slides into the ring, throws the bat out of the ring as Darius climbs through the ropes, but before he plants his second foot down Gabi uses the ropes to help her land WRATH!! which knocks Darius back out of the ring
Gomez:
Nice move by the International Champion
Mac:
She's starting to find her footing
Gabrielle Visconty begins to climb the ropes and finds herself up-top waiting for Darius to get to his feet. Darius stumbles to his feet and turns around only to be immediately met by Gabi-V as she lands Angelbomb!!!!!
HOLY SHIT

HOLY SHIT

HOLY SHIT
Mac:
She just dove from the top rope and landed a double knee face breaker outside the ring!
Gabi-V gets to her knees and uses the cage to get back to her feet. Staggering as she walks, she gets to open cage door .. looks back and sees Darius starting to get up .. Gabi blows a kiss and then steps outside the cage, immediately collapsing after exiting
GABRIELLE VISCONTY ADVANCESWoo:
She did it!! Gabi-V did it!!!
Mac:
Visconty is advancing to the finals after an incredibly brutal match with Darius
Ace King takes Ito down with a hard clothesline. Ito grabs onto Ace King's legs as he tries to get back up, Ace helps but only to wrap his arms around Ito and powerbomb! the cover
1 ..
2 ..
KICKOUT!
Gomez:
Ito with the kickout right in the nick of time
Ace King sits up, frustrated, gets to his feet and grabs Ito once more this time nailing a swinging neckbreaker!! the cover
1 ..
2 ..
KICKOUT!!!
Woo:
No way!! I thought this one was over ..
Mac:
Ito is on life support right now
Ace gets Ito back to his feet and sends him to the ropes, Ito comes running back but ducks the clothesline and DROPKICK!!!
HOLY SHIT

HOLY SHIT

HOLY SHIT
Woo:
That drop kick came out of absolutely nowhere
Mac:
I don't know how he got that high off the ground with no lead up .. that was incredible
Both Ace King and Killjoy Ito lay on the mat .. both breathing heavily
Gomez:
Oh .. what's this now
Buddy Love is banging on the cage letting Ito know he's there with the knee pad loaded with thumbtacks. Ace King crawls over to one of the turnbuckles and reaches down grabbing his steel chair. With chair in hand he slowly gets to his feet, turns around and is met with another dropkick!!! Ace drops to the mat and the chair falls behind him
Woo:
Ito is looking to end this right now .. Ace did not expect that kick for a second time and he might be knocked out cold
Gomez:
This is disaster for Ace King right now
Buddy Love throws the knee pad over the top of the cage and Ito gets it and puts it on
Mac:
They are getting pretty good at that
Woo:
I can't watch another one of these
Gomez:
That knee pad is going to end up in the hall of fame after tonight
Ito goes over to Ace King and gets him to his knees, propping him up against the ropes. Killjoy then backs up against the opposite ropes, as he's done a couple times already tonight and charges at Ace King with Kettei-da!!!!!
WAAAAACK!
Woo:
HOLY ..
Mac:
SHIT!
Ace King managed to grab the chair that was behind him and smashed it against Ito's knee
Gomez:
Just when you thought it was over ..
Ace King is back to his feet now, he tosses the chair out of the ring and heads over to Ito .. he brings him to his feet and slaps him into a DDT!!
Woo:
The Champ is in the zone now
Mac:
This is his office, he's back to work
Ace gets Ito up once again and with all his strength lifts Ito above his head .. Airplane Spin into a Running Death Valley Driver!!!
Mac:
Eye in the sky!
Ace with the cover
1 ..
2 ..
3!
DING DING DING
ACE KING ADVANCESWoo:
He did it! Ace King did it!
Mac:
Ace King pulled out a new move for the finish. Killjoy Ito had an outstanding tournament though. What a night for Ito. What a night for Ace King. The finals are set!
Gomez:
Ace King and Gabrielle Visconty will face off in the finals later tonight. The two EWC Champions, in the finals.
Woo:
Before that happens .. Killjoy Ito and Darius will meet up for our third place match, where the winner gets $250,000.00
Gomez:
That match takes place after a fifteen minute intermission. Don't go anywhere, Legends of the Cage continues right after .. wait a minute .. I am being told something is going on backstage .. lets check in with Ace Heart ..
BACKSTAGE
We cut to the backstage area where Ace Heart rushing to keep up with Jason Hunter
Heart:
Val, I am in hot pursuit of Jason Hunter .. he is a man on a mission right now and I think that mission is named Roozilla
We see Jason Hunter kick open Roozilla's locker room door. A startled Roozilla looks at Jason and then the cameras and back at Jason again
Jason:
I just wanted you to know, that if I wanted to .. if I was anything like you .. I could do something right now .. but I'd rather do my fighting in the ring. PARAMOUNT, next week .. February 3rd .. in the ring. We settle this right then and there. You better show up
Jason backs up out of the locker room
Roozilla:
Wouldn't miss it for the world cupcake ..
Roozilla motions for Ace Heart to close the door
Heart:
Well there you have it .. it looks like Roozilla and Jason Hunter will be setting things at the PARAMOUNT Premiere next week! We'll be back with more Legends of the Cage .. right after this
BACKSTAGE
We open up backstage where Pepper Montana is standing by
Pepper:
We are moments away from the third place match between Darius and Killjoy Ito, with a quarter of a million dollars on the line, but with me right now is Samantha Hamilton, who went out in the second round against Ito earlier tonight. First of all Sam, its good seeing you up and about, I know how things ended there was a concern of injury, but outside of scrapes and bandages, you appear to be in good health.
Hamilton:
I've felt better. But outside of bruises, scrapes and a few stitches, I'm alive and kicking
Pepper:
I know your fans will be happy to hear this, you have two matches coming up, one on BRAWL and then a few days later on RAMPAGE .. is there anything from tonight that you will take with you into those matches?
Hamilton:
I think I learnt a little more about myself and my body. I think .. even though I didn't finish where I wanted to .. I've shown a toughness and I plan to make the EWC proud and my fans proud in two weeks when I'm back in the ring
Pepper:
We saw Mac come to check on you after your match, are you able to share what he said to you?
Hamilton:
I think when you look at what it took to beat me, a kneepad covered in thumbtacks, its not hard to imagine what Mac said. I'll keep what he said private, but I will say that its nice to be part of a company where the one running it truly cares and aims to inspire and motivate
Pepper:
Is there anything you'd like to say to the fans? I know everyone is incredibly proud of how well you did and the fight, the endurance you showed tonight
Hamilton:
Just a reminder to never give up. I still plan to make an impact in the EWC and its time for me to take it to the next level. This tournament was a reminder that I belong and you can't keep the Titaness down
Pepper:
Thank you very much Samantha, and goodluck in two weeks. Marcus .. back to you
RINGSIDE
Woo:
Thank you Pep .. its great seeing the Titaness in good spirits, she had a fantastic showing tonight and should be proud of her efforts. Ladies and gentlemen, we have had an exciting night of action so far and we are now on the home stretch! Later tonight we see the finals of the Legends of the Cage tournament as Ace King faces Gabrielle Visconty, but right now our focus is on who comes away from this tournament in third place as Killjoy Ito takes on Darius!
Gomez:
That's right Marcus, it's a match made in both heaven and hell for fans of the X-Division, as the former champion Killjoy takes on a former International Champion in Darius. One man walks away with 250 grand ... and the other leaves with a sarcastic pat on the back!
Woo:
Mac who was with us earlier tonight for all the other matches says he wants to take in the final two matches as a fan, special thank you to Mac for joining us, it was a lot of fun having you.
Dobrev:
The following match is scheduled for one fall, inside the steel cage, with the winner receiving the third place prize in Legends of the Cage of two-hundred and fifty-thousand dollars! Joining us first, from Tokyo, Japan, weighing in at 235 pounds ...
KILLJOY ITO
!
'The Prodigal Son' Buddy Love walks out onto the stage and raises his arms into the air and lowers them as the lights also fade out, he jumps up and down all excited as 'Deeper Deeper' begins to play. A strobe light circles around the stage as a single white spotlight hits the stage where Killjoy Ito is standing, his back facing the ring, his arms stretched out and his head down. He swings around to face the camera and the ring as Buddy Love runs up and stands by his side. Buddy motions to towards the ring and the pair begin to walk down the aisle to the mix reaction of cheers and boos from the fans. Buddy steps through the cage door and climbs up the steps first, holding the ropes open for Killjoy and then Buddy walks up to the referee and offers them a few dollars to 'keep it fair' but then laughs and shoves the singles back into his pocket as Killjoy walks to the center of the ring with his arms outstretched and tilts his head back and soaks it all in. Buddy helps Killjoy take off his robe and exits the ring and cage.
Dobrev:
And his opponent, from Albany, NY, weighing in at 265 pounds ...
DARIUS!
As soon as "Burn It Down" begins to play, plumes of thick white smoke covers the stage, Darius and Elissa Bradley emerge from within, Darius holding Elissa with one hand, his bat in the other, and donning looks of absolute aggression and determination on both of their faces. Darius hypes himself up, slams the bat against the ramp a few times, then rushes down the ramp and steps through the cage door before sliding into the ring. He leaps onto one of the turnbuckle and harasses the crowd for a moment, smacks the bat on the top of the ring post a few times, then holds the bat high into the air with one hand and throws devil horns up with his other hand as he waits for the match to begin.
Woo:
Both men are ready to go here, and we're off to the races!
DING DING DING
The two men go at it from the opening bell, doing their best not to let the wear and tear of the night get to them as they trade lefts and rights. Killjoy starts getting the upper hand with some hard chops to the chest of the former International Champion, who counters with some stiff punches to Ito's head. Darius grabs the former X-Division Champion, looking to whip Ito into the corner...but Killjoy reverses, and sends Darius into the side of the cage using his own momentum against him!
Darius collides against the cage with a thud as he falls to his back, cringing in pain and looking winded after the hell he's been through tonight. This is just the opening Ito needs as he goes to work on the arm with a tight hammerlock, cinching it in with a strained look on his face all the while. Darius manages to get to one knee, slowly building back up to a vertical base, getting his arm back in the process before connecting with a nasty neckbreaker on Killjoy!
Woo:
Darius and Killjoy are laying it on thick from the outset, and you can tell that both men are after the prize that awaits them!
Gomez:
Only one can get that sweet, sweet third place money tonight Marcus, and...uh oh, here comes trouble!
Darius is slowly but surely getting back to his feet after this, loosening his shoulder and neck as he gets himself fired up. He glances to the corner where he goes for his trusty barbed wire bat, picking it up with the intent to bring Killjoy's tournament hopes to an quick and violent end as he taunts the Paramount star to get up, taking warmup swings as though he's at home plate in Varsity Field.
Killjoy begrudgingly obliges, a surprising smirk on his face in spite of a clear sense of pain as he taunts Darius...as though to encourage the red brand's Parabellum captain to give his best shot. Darius charges at full speed, taking a wild swing at Killjoy...but the Japanese superstar ducks it, delivering a dropkick that makes Darius drop the bat as he crashes against the cage once more!
Woo:
Ouch, there goes Darius right into the cage!
Gomez:
Killjoy getting the better of Darius here, and it looks like turnabout is about to be fair play!
Darius is in a bad way here as Killjoy gets back to his feet, replacing his anguished appearance with a smirk back on his face as he looks to the top of the cage. Nodding his head, Killjoy steps over to the cage, struggling a bit as he begins his ascension...getting about halfway as Darius shouts at him, still struggling to get to his feet. In a moment of brashness, Killjoy drops down from the cage, shaking his head as he motions for Buddy Love to hand over his kneepad with thumbtacks to the amazement of the crowd.
Killjoy is biding his time as he sets the kneepad up, waiting for just the right time to strike as Darius slowly gets to a kneeling position. Killjoy laughs at the coming plight as he goes full steam ahead, looking to hit the Kettei-da...but Darius dodges it at the last second, getting a roll up! It's the most devastating maneuver in pro wrestling, but is it enough for the win? The ref makes the count!
1...
2...
...Killjoy kicks out!
Woo:
Killjoy Ito's still got a lot of fight left in him...but how much is left in the tank?
Gomez:
This could be a turning point, Marcus! With how much these two have been through tonight, this can end at any time!
Darius refuses to let up from this, moving as quick as he possibly can to the corner. He looks at the top of the cage, but shakes his head before looking at his bat nearby. An evil grin appears on the face of Darius as he picks the bat up, warming up his shoulder once again. He bides his time, waiting to get in range before taking another swing...this time connecting to the back of Killjoy, sending the former X-Division Champion down hard! He takes a couple more swings, tossing the bat aside when he feels he's done enough damage before heading to the corner.
The crowd is riled up now as Darius takes a moment to catch his breath before going to the corner. He drops down just slightly as he taunts Killjoy to get back up, and Killjoy is wobbly in the legs as he stands up...Hunter's Mark by Darius to Ki--NO! KETTEI-DA WITH THE TACKED KNEEPAD, CONNECTING FLUSH WITH THE HEAD OF DARIUS! Darius is down and out as Killjoy goes for the cover!
1..
2..
...3!
DING DING DING
Dobrev:
And your winner, via pinfall, and third place in Legends of the Cage ...
KILLJOY ITO!
The cage door opens as the ref raises Killjoy's arm, allowing Buddy Love to enter in and celebrate alongside him. The ref then goes to check on Darius as we cut back to commentary.
Woo:
What a heck of a contest we just saw here! Killjoy and Darius really laying into each other here, fighting off the fatigue of their previous matches as best they can...but in the end, Killjoy takes the win and the third place prize!
Gomez:
And you gotta give all the credit in the world to Darius here, really using his resourcefulness to get the edge over Ito. Still, it seems that the Love Club gets another trip to the pay window tonight!
Woo:
What an amazing match, folks...and we still have one more left in us! Coming up next, the finals of the Legends of the Cage tournament sees two reigning champions square off for a million dollars and a shot at the Undisputed Championship at StrangleMania XVI! Lets head backstage where both Ace Heart and Pepper Montana are standing by
BACKSTAGE
Heart:
Thank you Marcus, what a thriller of a match we just witnessed right now. Congratulations Killjoy Ito on the victory and what a tournament from Darius too. Coming up next is the finals, with half a million going to the winner and more importantly, that EWC Undisputed Championship shot. With me right now is EWC International Champion, Gabrielle Visconty. Gabi, you've done it .. you are in the finals .. how are you feeling right now?
Visconty:
Well I haven't done it yet. But I'm excited. This is where I wanted to be, where I fought to be and I have one more to go
Heart:
Gabi, you have Ace Heart in the finals, the EWC X-Division Champion, what will it take to beat him?
Visconty:
I can't pretend that I'm surprised. He's who I thought I would most likely face in the finals. He's a respected competitor and the X-Division Champion for a reason, but I think I proved tonight that I belong here just as much as he did. Looking back over the matches I've had tonight .. I think the world got to see a different side of me .. and Ace will get more of the same. Which is .. everything I got
Heart:
Thank you so much Gabi-V and good luck in your match. Now lets send it over to Pepper Montana who is standing by with Ace King
Gabi walks off camera as the camera footage changes to show Pepper Montana and Ace King
Pepper:
Thank you Ace. From one Ace to another .. I am standing here with EWC X-Division Champion Ace King. Ace King, you have had an incredible showing tonight. At times where it seemed you were out, you reminded the world that we should never count you out. How does it feel to make it this far in the Legends tournament?
Ace:
I mean .. one look at me and you can tell what it took to get here. I've given it my all in every match tonight, and now the moment is here where I give everything that's left. I had a few goals set for 2021 and Season 22 .. one of those goals was to get myself into a EWC Undisputed Championship .. I'm one win away from StrangleMania and anything short of that .. will be a failure
Pepper:
You are minutes away from facing Gabrielle Visconty, who has been absolutely incredible all night, what will it take for you to walk away the winner tonight?
Ace:
The same thing it takes every time I step into the ring, or cage .. it will take everything. I am not taking this match or this moment lightly. I respect Gabi-V and her accomplishments tonight, but this will be my moment, and at the end of the night, I will be the one headed to StrangleMania fighting for the EWC Championship. Bet On It!
Pepper:
Thank you very much Ace King, the best of luck to you tonight. We'll be back after this message from EWCTV. The Legends of the Cage final .. is next
---
---
---
---
WHAT IS EWCTV?


All live EWC Pay-Per-View events (including StrangleMania, Night Of Champions, EWC Rumble & WrestleFest)
All day scheduled & live programming
Plus, hours and hours of on-demand content & never before seen behind-the-scenes footage!
Groundbreaking original series - See new episodes of BRAWL, RAMPAGE, PARAMOUNT, PRIME and more
Live in-ring action, reality shows and documentaries
HOW TO ORDER
Get the award-winning EWC Network through your TV provider. Call your local TV Provider today to subscribe.
Only $7.95/month

WATCH ONLINE
If you are subscribed to EWC Network through your TV Provider you can now enjoy EWC Network on your:
PC, Laptop,
PlayStation
, Xbox, or tablet.
EWCTV for only $7.95 USD per month
Along with being an EWCTV Subscriber, you get:
EVERY Pay-Per-View event included at no extra charge
15% off any and all EWC Merchandise from the EWC Store
20% off all tickets to LIVE EWC Shows
A free EWC Yearly Wall Calendar signed by the entire active EWC Roster
As an added bonus for all those currently subscribed including any new subscriptions
prior to midnight FEBRUARY 28TH

Receive
a
FREE
copy of Legends Of The Cage 2021
DVD and Blu-Ray combo when it's released later this year
+ free T-Shirt and Replica LOTC Championship and EWC Undisputed Championship belts.
So act now if you aren't already subscribed to EWCTV
---
---
RINGSIDE
We return to ringside where the audience and EWC Staff await for the Main Event and the finals of the Legends of the Cage.
Woo:
It's all come down to this moment. It's Ace King versus Gabrielle Visconty. It's a pure David and Goliath moment as the size difference is significant. But like we've seen before Gabrielle Visconty defies those odds on a nightly basis.
Gomez:
This has already been a long and grueling night for these two. How much do they have left? I don't know what's left in each of their tanks but I know we're about to experience legacy. This night is going down as one of EWC's best and we haven't even seen the finals yet.
Woo:
I agree with those words Gomez and this crowd is in a frenzy of anticipation. My hands are sweating Gomez. I've never been this excited before a match. This has been an extraordinary night like we've never seen. We've heard from both of them just moments ago and now .. the time for words is over.
Dobrev:
The following match is the finals of the Legends of the Cage. Joining us first, from Honolulu, Hawaii, weighing in at one hundred and twenty six pounds...
GABRIELLE VISCONTY!
The lights in the arena dim as a single spot light shines down on the entrance. Halestorm's "I Am The Fire" begins to play as the Mac-Tron lights up to display G A B I V E E ! ! ! before the lyrics to "I Am The Fire" begin to scroll across it.

Am I brave enough?
Am I strong enough?
To follow the desire
That burns from within
To push away my fear
To stand where I'm afraid
I am through with this
'Cause I am more than this

Gabrielle Visconty walks out of the back and stops at the top of the ramp. She stretches her arms out as her blue eyes scan over the area as the fans welcome Gabi Vee with cheers. A huge grin spreads across her face as she walks down the ramp and towards the ring. The lyrics continue to follow along on the Mac-Tron.

Cuz I am more than this
I promise to myself
Alone and no one else
My flame is rising higher

I am the fire
I am burning brighter
Roaring like a storm
And I am the one I've been waiting for
Screaming like a siren
Alive and burning brighter
I am the fire

Gabi slaps hands and interacts with the crowd before she hops up noticeably shaken onto the edge of the ring. She smiles out towards the crowd once more. Gabi turns and springboard herself more awkwardly than usual into the ring, then ventures over to her corner.
Dobrev:
And her opponent, from Las Vegas, Nevada, weighing in at two hundred and thirty five pounds...
ACE KING!
The signature Motorhead anthem rips through the arena, and the crowd starts cheering. As the drums kick in, pyro goes off up and down the ramp. Once the guitars hit, a plume of fire goes up on either side of the ramp as Ace King rises to the stage from a platform, looking out at the crowd and nodding in appreciation.
A thin smile crosses Ace's face as his weathered eyes look out at the crowd, pausing for a few more seconds on the platform before casually making his way down the ramp toward the ring. He stretches out one hand towards the fans. His other hand grasps the cold hard steel of the chair he's carried with him each match of the night.
He stops a few steps short of the ring, then dives in under the bottom rope as gold pyro explodes off each turnbuckle. Ace spins up to one knee, then takes another appreciative look out at the crowd before getting back to his feet and turning his attention towards Gabrielle Visconty, his game face firmly on.
Woo:
These two have been been through hell tonight. Their both visibly hurt but I'm sure they were medically cleared to compete in the Main Event. Who will triumph and begin their year with legacy attached to their name?
Gomez: Their battered and their bruised but they here because of heart, determination, and sheer will of wanting to be the best. The referee is motioning of the bell and the moment we've been waiting for is here.
DING DING DING
The two competitors are still showing the signs of their earlier matches as they circle around each other slowly an methodically. It's mutual respect and perhaps exhaustion but undeniable heart as they stand across from each other. The crowd is clapping and cheering the two warriors of the ring. Ace King's hands are wrapped around the legs of the now bent chair he's carried all night. Gabrielle watches as he slams the top of the chair into the canvas. It's a physical attempt of intimidation and it gives her an instant of momentary pause.
Ace King's fierce look of aggression is met with him rearing back with the chair as he comes rapidly towards Gabrielle Visconty as he's barely short with his swing. She moved and rolled as his momentum carries him slightly off balance. Coming up from his far side she jumps towards the second rope and rebounds with springboard elbow smash to his face. He falls backwards but is able to stay on his feet. Without hesitation she follows up with a European uppercut and then another knocking Ace King backwards into the corner; back to the turnbuckle. She then kicks the chair from his grasp knocking it from his hand to the canvas.
In that moment King is able to sidestep as he shoves Gabrielle into the corner where he knees her in the stomach and then returns the European uppercut with sharp intensity. She grabs her jaw as he again shoves her back into the corner.
He climbs up onto the first rope and clenches his fist, smirk on his face, as he brings closed hand down with force towards her face. She responds by dropping down under him causing him to hit the turnbuckle. She rotates and slides under him as she comes up behind him. She reaches out and grabs him around the waist and lifts him as she begins falling backwards into a belly to back suplex.
She attempts to come up after the move but drops to her knee noticeably shaken. She nights events having taken a noticeable toll upon her body. She looks over towards Ace King as he rolls away from her and pulls himself up slightly using the ropes. Their eyes meeting and the crowd explodes with excitement. Ace King slowly claps twice as he nods towards her and she smirks in response.
Ace grabs the top rope as he pulls himself back to his feet. Gabrielle as well comes to her feet on the opposite side of the cage. She looks towards Ace and then up towards the top of the cage and back at the X-Division Champion. The murmurs of the crowd begin to grow as realization begins to set with Visconty grabbing the cage and quickly pulls herself up onto the top rope as she begins attempting to climb from the cage. It's unexpected opportunity in which she grasps hands onto the caged exterior.
Ace King is speedy in response as he crosses the ring and is able to grab her foot attempting to pull her from the cage. Looking down she jerks her foot out of his hands and then brings it down striking him in the face. This straightaway knocks him back in the moment before he shakes off the strike as he leaps up onto the ropes and begins climbing in chase of Gabrielle.
Woo:
He looked like Spider-Man with that leap
Gomez:
Its a race to the top of the cage
As the International Champion Gabi Vee pulls herself on the top of the cage as she looks down and sees Ace King climbing the cage in pursuit. She realizes that she's got seconds before he catches her and she begins attempting to stomp on his hands trying to cause him to lose his gripe. Her balance seemingly remarkable as she brings her foot onto his white knuckles.
Ace King pulls back one hand and shakes it painfully and then grabs the top of the cage once again doing the same with his opposite hand. He reaches back up and catches her foot as she again attempts a stomp. The look of surprise upon her face brings the shocked gasp from the crowd as she begins swinging her arms trying not to fall backwards off of the cage to the floor below.
Ace King realizes that she's losing her balance as he pulls himself up and grabs her around the waist holding her into place and keeping her from falling. The two lock eyes as they realize the precarious position that they are in as they stand on the top edge of the cage.
The height of which holds them both within it's precarious boundaries of potential horror. Gabrielle clenches her fist and swings wildly towards the face of King who let's go of her waist to block the blow. He then attempts to hit her in the face but she as well blocks the attempt.
Their both barely capable of maintaining their balance as they straddle the corner of the cage railings. The crowd gasp as Ace looses his footing and begins falling from the cage. He wildly begins grasping for Visconty attempting to stop his fall but she shoves his hands away from her. His momentum takes him off the top of the cage backwards towards the canvas. Gabrielle as well looses her footing and begins falling from the cage towards Ace King.
The entire ring shakes with the impact as the noises explodes from the center of the arena into every corner of the audience. Ace King landing on his back with Gabrielle Visconty miraculously falls with her arm on top of him. The referee sees that King's shoulders are both touching the canvas. Jumping into position the referee begins the count for the pinning combination.
1…
2…
3…
NO!!!! Ace King gets his shoulder off of the canvas within the last instant.
The crowd pops huge for the near fall as the unbelievably of the moment catches everyone by surprise.
Gabrielle rolls to her back and appears to be breathing heavily. Ace King turns his head towards her and uses all of his strength to roll over putting his arm over the top of her covering her for a pin.
1…
2…
She pulls her shoulder off of the canvas and reaches her arm skywards. It was in a moment of hopefully exhaustion that Ace attempted the cover.
He rolls to his side and pulls himself away from her as the camera zooms into his face as the sweat drops from his brow. He's mouthing something unheard as he slams his hand into the mat in what appears to be a moment of trying to psych himself into a frenzy of motivation.
Across the ring Visconty has pulls herself into a seated position as her hand reaches outward and grabs the leg of Ace Kings chair. She slowly begins pulling it towards her advantage as she glares at him from across the ring.
The X-Division Champion looking across towards her shakes his head in physical frustration of the moment.
Woo:
You can just see the frustration on Ace's face right now .. he thought he put this one away
Gomez:
Visconty is building her own legend right now .. what an event for her .. I am seeing her in a whole new light
Breathing heavily Gabrielle pulls herself to her feet and leans against the ropes as she holds the chair with one hand and begins to pull it up as both of her hands clench the steel.
Ace King reaches for the ropes and pulls himself to his feet and with one arm slumped over the ropes in assistance to help hold himself up. He motions with his free hand towards Gabrielle.
The physical demonstration of defiance appears to anger the female International Champion. She brings the chair up towards her and snarls with a grimacing expression of confidence.
She falls backwards into the ropes and allows the momentum to push her forwards. Ace King shoves himself off the ropes with his hand upon the top rope.
The referee standing between the two steps backwards away from the incoming violence.
A voice coming from the audience is slightly audible.
"VISCONTY"
The swing of the chair is more violent than expected by those in the audience. Despite exhaustion the female's determination for victory carries her and the chair towards Ace King.
It's a moment of tiredness that Ace King is slow in attempt to block the chair shot with the raising of his arms. That moment of delay is enough for her to connect as the edge of the chair catches his forehead. The THUD of union between head and steel sends him backwards as he turns and falls face first towards the canvas. Gabrielle falls forward with the swing and crashes into the corner of the ring dropping the chair.
She turns back looking towards Ace King as the referee is stooping down checking him as blood is now flowing free from his forehead. The X-Division Champions hand comes towards his hand and then he brings it down looking at the blood smeared across his palm.
Gabrielle bends down picking the chair up again but drops it as she's visibly shaken and exhausted from the nights events. She again attempts to pickup the chair and with one hand she tosses it towards Ace King as he began coming towards her. The chair bounces off his face knocking him off his balance and causes him to fall into the ropes with both arms and his neck dangling between the middle and top ropes.
Visconty stumbles over towards her opponent and pulling herself upwards she steps onto the middle rope with one foot and forces her other into the back of King's head. Her strength and weight shoving his throat into the rope as he gasp for that rush of air being strangled from his body.
She then drops down over the top of him forcing all of her weight onto the neck and back. A gurgled gasp comes from deep inside of him as she looks towards the cage door. Turning her attention back towards King she kicks him in the midsection causing him to come off the ropes and to curl into a ball of pure fatigue.
She again looks towards the cage door and down at her opponent. She again kicks him in the midsection but this time Ace Kick grabs her leg with both arms and wraps his body around her leg. She responds with punches towards his body and head. He accepts the blows but refuses to release his hold of her. She bends down towards her leg and begins trying to pull his clutches from her. In this moment Ace King grabs a hand full of her hair and using it wraps it around her throat chocking her as if it were a weapon.
The long locks of hair now weaponized begins strangling her as she reaches for her throat with frantic surprise. Ace King pulls and twist her hair into bondage as he begins pulling himself to his feet. He wraps his arms around her waist as he releases her hair pulling and twisting her into his arms and dropping her with a DDT.
He shoves her away with his feet as he pulls himself towards the steel chair and as he reaches it he uses it as a crutch to assist with his getting to his feet. He then slowly places the chair against the back of her head and steps away. He appraises the situation before stomping his foot into the chair with a thunderous crash.
The sound of which even causes the referee to raise his arm towards his eyes in reaction.
Ace King then drops his weight into a leg drop onto the chair again using it as weapon upon the back of his opponents head.
He rolls to his side and pushes himself up with his forearm and rest upon his knees as he surveys his handy work. His eyes meet those of the referee as he reaches for the top rope. He then grasp the steel of the cage and begins to pull himself up as he places his foot on the bottom rope.
Woo:
Endurance becoming a real factor right now .. how much does Ace King have left in him?
Gomez:
He hasn't slowed down and looks to be in control, but if Gabi was to ever use her youth to an advantage, now would be it
Ace King pulling himself up to the second rope looks down towards Visconty who's shoved the chair away and rolled to her back. Pulling himself up and stepping onto the top rope Gabrielle has turned and is pushing herself to one knee. The X-Division Champion grasp the top of the cage and begins pulling himself upwards. Gabrielle Visconty stumbles to her feet looking upwards towards Ace King.
Finally reaching the top of the cage he looks down towards Gabrielle as she drops to one knee. Ace turns around and once again looks back towards his opponent as she again pushes herself to her feet.
Flashbulbs radiate throughout the arena as Ace King spreads his arms out wide standing on the top of the cage. With every once of energy that he has left he leaps backwards with a Moonsault from the top of the cage. The International Champion looks skywards but is unable to move before he comes crashing down upon the top of her. Sending her crashing to the canvas in a wreckage of collapsing bodies.
Ace King lands rolling beside his opponent but exhaustion gives way as he's unable to attempt covering her for the pin. The camera zooms in onto the face of each competitor as they lay mere inches from each other. A pool of blood begins smearing across the canvas from King's still bleeding forehead as both him and Gabrielle are covered in the crimson flow.
A section of fans begin chanting their superstar of choice.
"KING!"
"KING!"
"KING!"
"KING!"
"KING!"
An audience of contention begin a verbal opposition as they begin chanting for the International Champion.
"VISCONTY!"
"VISCONTY!"
"VISCONTY!"
"VISCONTY!"
"VISCONTY!"
It's becomes a back and forth exchange among those in attendance.
"KING!"
"VISCONTY!"
"KING!"
"VISCONTY!"
"KING!"
"VISCONTY!"
"KING!"
"VISCONTY!"
The referee and announcers all begin glancing around the arena in awe of the building rattling noise from everyone in attendance. The camera fades outwards into a shot of the caged ring being surrounded by thousands of fans. The competitors within the ring spotlighted center ring by the sheer amazement of the audience. This battle of warriors that compete for their entertainment and glory.
As Ace King begins to respond to the cheers of his name the camera zooms back into the action of the ring. Ace King is finally able to rotate slumping his arm across the unconscious Gabrielle for the pin.
1…
2…
3…
NO!!!
The referee comes up to his knees as he's waving off the count and motioning that her shoulder came off the canvas. Somehow she's able to find strength to narrowly escape the pinning attempt.
The eyes of Ace King appear to grow wide as if the unheralded astonishes him along with everyone in attendance.
He looks towards the referee and then the cage door as he instantly begins pulling himself towards the exit of the cage. With each slap of hand upon the mat he inches closer and closer towards the door. An official on the outside of the cage unlocks the cage and pulls the door open in anticipation of Ace King making the exit for final legacy.
His hands on the bottom rope he pulls himself in a final grasp of escape as his head comes towards the open cage. In this moment he realizes that a hand is upon his foot. Looking back he sees Gabrielle with her fingers wrapped around his boot. He kicks towards her but she shoves his foot away from her. He grabs both hands upon the bottom rope and rotates onto his back and again attempts to kick towards her.
Catching his foot she controls both of his legs as she lifts herself to her feet and secures both legs under her arms. She falls backwards lifting Ace King's face into the bottom turnbuckle with the momentum. His hands come to his bloodied face in reaction.
Woo:
These two are putting on a show .. I am so overwhelmed with jealousy and admiration at how amazing they both have been all night, and now in this incredibly long and grueling match
Gomez:
Neither has any quit in them. They are both Champions in the EWC for a reason
Gabrielle Visconty takes the opportunity to pull herself to her feet as she stumbles towards the opened cage door. Stepping over her bloodied and battered opponent she steps between the ropes and reaches towards the exit with one hand. She lifts her leg that's still between the ropes as her escape is now inevitable.
WHAM!!!
Visconty stumbles backwards as he cage is closed violently into the face of Gabrielle by Ace King.
WHAM!!!
Again the cage is pulled backwards into her face as Ace King holds her by the back of her hair and slams the caged door once more.
The look within his eyes take a dark turn as he clenches the strands of hair in one hand and he shoves her face forward as again the door comes crashing into skull.
WHAM!!!
The final strike of steel upon flesh spews blood from a cut that's opened on her face now imprinted with the marks from the continued blows. Ace King jerks her backwards pulling her back into the ring and shoves her down onto the canvas. He then places his foot upon her chest and steps down with force and momentarily holds the entirety of his weight upon her. Her legs begin flailing as she grabs his foot trying to release the pressure.
King steps off on her and turns to look down upon the sheer mess he created by violence and determination of victory. He reaches down and picks up the steel chair that he had brought to the ring with him. He easily holds upon it's weight as he steps directly above Gabrielle Visconty.
In a moment of hesitation is appears as though a glint of regret comes across his face as the volume of blood upon her face is an obvious medical concern. The woman has tears coming from her eyes as he methodically lifts the chair as his fingers tighten around the hard steel.
The camera watches as he slowly whispers the words, "I'm sorry."
The chair raised above his head as the referee waves his arms asking for Ace King not to do it.
Women in the front row shade the eyes of children from the coming devastation.
WHAM!!!
The chair bashes off of Visconty's foot and crashes back into the face of Ace King knocking him backwards and causing him to drop the chair as he falls into the ropes.
The crowd goes wild in reaction of the unexpected.
Gabrielle still laying on the canvas is unable to capitalize on the moment as she's tries to push herself upwards but her arms relinquish to the exhaustion as she falls back down.
Ace King smears the blood across his face and then rubs it into his hair as he attempts to recover from the rebounding chair shoot. He again grabs for the steel and lifts it within his hands. He stalks his opponent and again lifts the chair and this time without hesitation brings it crashing down.
WHAM!!!
Gabrielle Visconty narrowly rolls away from the strike as it hits the canvas. She begins kicking the back of his leg sending his strength from his knee as he falls to foot. He puts his hand on the mat in an attempt to catch himself. The International Champion is able to utilize this moment to push herself to her feet and Ace King swings wildly towards her hitting her in the face.
She responds with a closed fist of her own as the two begin exchanging blows.
King blocks a blow and grabs her arm and lifts himself to his feet as he whips her towards the ropes. He attempts a back body drop but she's able to use her balance to body roll over him landing on her feet and rebounds with her signature move Wrath! The spinning heel kick knocks Ace King to the canvas as she falls backwards into the corner of the ring.
Breathing heavily she places her hands on the ropes and then steps between them as she begins her climb to the top rope. With one foot on the top turnbuckle and one on the middle she eyes Ace King as he slowly begins getting to his feet.
Woo:
This could be it .. this could be her moment
Gomez:
Bring it home for the women Gabi-V
She pushes herself off the top rope for the corkscrew shooting star press she calls The Falling.
Twisting.
Turning.
She comes down on top of Ace King is aerobatic glory connecting perfectly onto her bigger fallen foe. The effects of the maneuver vibrate throughout her already battered body as she attempts to roll away from the pain unable to make the pin. The referee stands over the top of the two fallen stars before kneeling to check on one and then the other.
The look of concern upon the referee's face begins to give the crowd moments of pause as they begin to become quiet and an unusual silence begins to come over the crowd. It's hushed whispers of men and women as they look onward with concern. The women in the crowd in awe of Visconty as her sheer will and determination may have put an end to the competition.
In those quiet moments Ace King begins moving his arm upward as if clutching at an unseen spectral of hope. Gabrielle, the smaller of the two, is curled up clutching her midsection gasping for breath. The referee tells someone on the outside of the ring that he's not sure but she may potentially be dealing with a broken rib.
Ace King has rolled to his side and glances over towards his fallen opponent and his attempts to push himself upwards are thwarted by the pain and battered body in which he's punished throughout the night. His face unrecognizable through the blood he's shed from the large cut across his forehead.
The referee stoops down towards him asking if he's okay as King simply nods his head having no energy for words. The bloodied superstar pushes his elbow in the canvas as he forces himself upwards as he comes to his knees. He wipes the blood away with his left forearm and then again with his right. Glancing towards Gabrielle Visconty he pushes himself away towards the cage. Not taking any chance of crossing over his opponent laid out between him and the cage door.
His foot is pressed against the bottom rope as his hands clench the unrelenting cold hard steel as he begins his escape towards victory. He slips as he looses grip with the wet blood still upon his hands but catches himself as he realizes that he physically can't make the climb. He clutches the cage as both of his feet stand on top of the ropes. He begins walking the ropes towards the cage door as he glances over his shoulder towards Gabrielle.
She's begins to stir as the potential of her opponent becomes more apparent. She watches as each step with his feet and each shuffle of his hands inches him closer and closer to escape and victory. The official on the outside of the cage prepares as the door slowly begins to crack open. Wiping away tears and unbearable pain Gabrielle Visconty finds something deep within herself to push to her unsteady feet. She stumbles towards the cage door reaching out for the escape of the cage and the physicality of the tournament.
As she inches closer towards the cage opening Ace King kicks out towards her knocking her back away from the cage but she only stumbles. She reaches outward towards him and he instantly realizes for victory he must climb up and over. He pulls himself upward as Gabby Vee stumbles and falls to one knee. Looking upwards she sees him lifting his leg up and over the cage as he's now half in and half out; the edge of victory.
She pushes her weight to the heel of her foot and lunges towards the cage opening. Ace King watching his opponent realizes that now is the time to drop from the top of the cage if he wants victory. Swinging his other leg over the top of the cage he pushes away with his hands towards the free fall to the hard floor below.
Gabrielle Visconty takes opportunity and as she's coming out of the caged door. She swings it out and open causing it to be positioned underneath Ace King as he's crouched by the gate. His hands thrusting outwards in an attempt to avoid the blow. He catches himself enough to stop his downward momentum and sits on top of the cage door. Visconty watches as she steps out towards the steel steps of the exit.
Ace King's only reaction is to simple fall backwards from the top of the door as he pushes himself backwards. His weight carries itself with gravity towards the floor only covered with a thin padded mat.
Gabrielle Visconty and Ace King both seemingly touch the floor in the same instant. The referee motions for the bell as Gabrielle steps off the steel steps and falling out as she catches herself before her face hits the floor. Ace King having fallen off the back of the cage door lays motionless next to his opponent. The referee comes out of the cage and begins to kneel between the two fallen wrestlers.
DING DING DING
The referee grabs Ace King's arm in victory as he pulls away in obvious excruciating pain. The audience goes wild as the replay plays across the X-Tron in slow motion. Showing that his body crashes with a violent thud mere moments before Gabrielle Visconty touches her foot to he floor.
Dobrev:
And your winner, via escaping the cage
ACE KING!!!!
Medics rush towards both individuals as Ace King's music begins to play throughout the arena. The crowd appears to be half in denial and half in congratulations of the winner.
Ace King is being held down as someone pulls a neck brace out and begins putting it around his neck. The replay shows the fall appearing as a violent crash of body and floor. The back of his head slams onto the floor in the replay.
Gabrielle Visconty is being helped into a sitting position as they tend to the wounds on her forehead as she winces in agony. Ace King glances upwards to Gabby Vee and raises his hand outwards towards her with a thumbs up. She smiles as she looks at him through her bloodied face. She sits close enough to pat him on the shoulder.
Woo:
I don't think I have words for what we just witnessed. We've seen violence and we've seen sheer will of determination. Ace King gave everything including risking life to fall off the cage in victory. Gabrielle Visconty overcame the devastation she bestowed upon herself in hopes of ending Ace King but comes up just short.
Gomez: If it wasn't for replay I don't think we'd truly know who won this match. I thought Gabrielle touched the floor first but the replay shows milliseconds of Ace King crashing to the floor first. I don't think I've ever seen anything coming this close.

Woo: Ace King has done it. He has booked himself a ticket to StrangleMania. Ace King will compete for the EWC Undisputed Championship! He also finds himself with one million reasons to smile

Gomez: Visconty finishes second, and will take home half a million dollars but more than that .. she has new found respect across the world of wrestling. What we saw out of Visconty tonight, wow. Just wow

Woo: Friends, thank you so much for tuning into Legends of the Cage tonight. What a return for this event. What a tournament. What a night. The EWC is back with Season 22 with an all new PARAMOUNT next week. Be safe out there. On behalf of Val, myself and the EWC crew .. good night!
Gabrielle Visconty and Ace King allow the medics to tend to their injuries as it appears they are both in need of stitches and X-Rays. Camera capture images of the crowd as it appears not one single person is sitting down in the arena. Hand drawn signs made for each superstar are being held skyward by dedicated fans. It's a moment that appears to have drawn respect for both superstars. We see members of staff for every brand walking out from backstage. This is the Extreme Wrestling Corporation as the cameras fade to black and the EWC logo fades across the monitors and the televisions of everyone watching.
[END CREDITS]MATCH WRITERS
ROUND 1 MATCHES: PRESIDENT MAC
ROUND 2 MATCHES: PRESIDENT MAC
ROUND 3 MATCHES: PRESIDENT MAC
3RD PLACE MATCH: ALEX
FINALS: ROOZILLA
SEGMENT WRITERS
ALL SEGMENTS WRITTEN BY PRESIDENT MAC
MVP:

ACE KING
MOTN:
KYLE GAUTIER VS GABRIELLE VISCONTY VS CYRUS BLACK
[
CLICK TO VIEW LARGE VERSION
]
© THE EXTREME WRESTLING CORPORATION 2021