Post by FN'R on Feb 27, 2021 0:43:44 GMT -6
»»NIGHT OF CONTENDERS««
STRANGLEMANIA GO HOME SHOW!!!
The Extreme Wrestling Corporation Presents
FRIDAY NIGHT RAMPAGE
FRIDAYS LIVE ON ESPN & HBO AT 10PM CST.
SPONSORED IN PART BY UNDER ARMOUR, SONY, DR. PEPPER AND GEARBOX STUDIOS.
EPISODE #481
MARCH 12TH 2021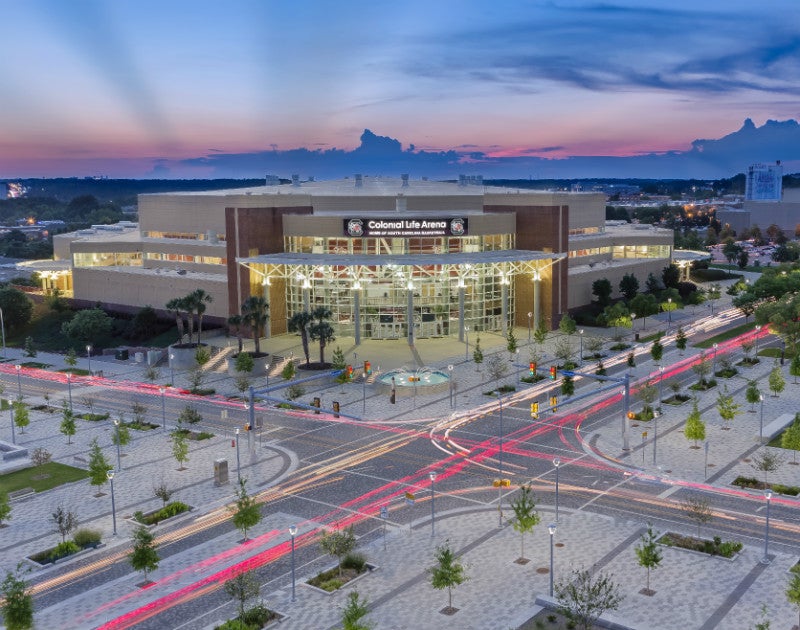 LIVE FROM The Colonial Life Arena In Columbia, South Carolina
::Ticket Information::

Tickets available at the venue box office, the official EWC website &; toll free: 1-800-EXTREME
Ticket prices (in USD):
$120, $60, $45, $30, $25, $20, $15

Prices do not include service charges or facility fees
---
---
MATCH ONE
COLBY SOL VS DAVEY DUNHAM VS EZRA JAMES VS JAKE LUMAS
INTERBRAND FATAL FOUR WAY
PIERCE PATTERSON
---
MATCH TWO
JACK SEVERN VS KING FLIP
SINGLES MATCH
MIKE MICHAELSON
---
MATCH THREE
ALEX "BULLET" CARBAJAL VS JACKSON KNIGHT JR.
SINGLES MATCH
MIKE MICHALESON
---
MATCH FOUR
PSYCH WARD VS S.T. VS YOUNG LIONS
NO DQ TRIPLE THREAT - WINNERS ARE #1 CONTENDERS TO EWC TAG TEAM CHAMPIONSHIP
PIERCE PATTERSON
---
MATCH FIVE
IGGY SWANGO VS TOMMY BURTON
SECOND CHANCE SINGLES MATCH - WINNER GETS A HBO BROADCAST CHAMPIONSHIP MATCH AT STRANGLEMANIA
MIKE MICHAELSON
---
MATCH SIX
MOXIE VS SAMANTHA "TITANESS" HAMILTON
SINGLES MATCH - WINNER IS #1 CONTENDER TO THE EWC UNITED STATES CHAMPIONSHIP - TOMMY LOVE IS BANNED FROM THE VENUE
PIERCE PATTERSON
---
MATCH SEVEN
JASON HUNTER VS QUEEN MELODY MALONE
SINGLES MATCH - NON TITLE
MIKE MICHAELSON
---
MATCH EIGHT
JOSH GAVIN VS ASRIEL BUZZARD
SINGLES MATCH - HBO BROADCAST CHAMPIONSHIP MATCH
TOYO YASAHIRO
---
MATCH NINE | MAIN EVENT
ACE KING & EL PABLO VS NEVAEH & STITCHES
TAG TEAM MATCH
TOYO YASAHIRO
---
---
...
CARD SUBJECT TO CHANGE
OUT OF CHARACTER MATCH AND PROMO INFORMATION
RESULTS WILL BE POSTED FRIDAY MARCH 12TH AT 10PM CST
ROLEPLAY AND SEGMENT DEADLINE
ROLEPLAY DEADLINE: TUESDAY, MARCH 9TH @11:45PM CST
SEGMENT DEADLINE: THURSDAY, MARCH 11TH @9pm CST (Please Post Segments ->
Here
)
Tag Team Matches - 1RP Per Team, Or 1 RP Per Handler Averaged Into One Score
Singles Matches - 1RP Per Handler
Title Matches - 2RPs Per Handler. 1ST RP MUST Be Blind, 2ND RP CAN Have Rebuttal To Opponent's 1ST RP BUT Not Second.
FRIDAY NIGHT RAMPAGE PROMOS GO HERE ->
CLICK ME
© THE EXTREME WRESTLING CORPORATION 2021
---
---
---
---
---