Post by PARAMOUNT on Nov 24, 2021 20:18:15 GMT -6
The Extreme Wrestling Corporation Presents


** The End of The Inaugural Season! **

EPISODE #015
NOVEMBER 24TH, 2021
LIVE!
from Madison Square Garden - New York City, New York
---
---
WARNING: This live event contains strong coarse language (L), and intense violence (V) which may be unsuitable for younger viewers. None of the matches you are about to watch have been predetermined. Only some of the thematic story-lines have been discussed beforehand. Accordingly, EWC and it's producers must insist that no one attempt to recreate or re-enact any match or activity performed in this live event.




---
---
"Superstar" by For Squirrels begins to blast over the arena speakers as our feed comes to life...
The scene immediately cuts to a pyro show erupting on the outside of Madison Square Garden!
The outside of the most famous venue in the World is lit up Orange before the camera cuts to another, equally explosive show on the inside!


The fans packing Madison Square Garden tonight all come to their feet. Further explosions rock the very foundation of the arena as a large video screen is lowered from the rafters, stopping 15 feet above the ring! Everyone in New York City knows that the self-proclaimed greatest show on Wednesday night is about to begin and they cheer accordingly! The heavy riffs from 'Superstar' continue to blare over the arena, setting the tone for what is to come later on this evening.




IT'S ALL I WANT, IT'S ALL I NEED

IT'S ALL I SEE, IT'S ALL I BREATHE

IT'S WHAT I AM, IT'S WHAT'S I KNOW

IT'S WHAT I FEEL, IT'S WHAT I BLEED!
On the X-Tron, this episode of Paramount Wrestling begins with its opening video montage detailing many of the historic events that have taken place in the five-year history of Future Stars of Wrestling, setting the tone for the history of the Orange brand. From past champions like Jason Hunter, Dixie Dubois, Amis Shelton, Magdalena Lockheart, and Otaki all standing underneath an old FSW logo to the more current Future Stars Champions like Xavier Reid, Cletus Franklin, Robina Hood, Robbie Rayder, Stitches, Candy, and Wes Walker tearing down that mold, showing the Paramount Wrestling Logo...


As more pyro goes off the the Paramount Wrestling logo appears and flashes of the roster appear on the screen such as Killjoy Ito, Mercenary, Adriana Aquilla, Emma Louise, Marcu$ $t. John, Nevaeh, Isabella, Jordan Freakn' Sharpe, The Halo Syndicate, The Southern Express, Austin Allen and Yung Chedda. Then, the camera cuts to a series of shots of the Paramount Wrestling champions; El Pablo with the X-Division Championship, James Keaton with the CW Broadcast Championship, then finally David Miller and the North American Championship.
The camera pans around the loud and out of control audience. As the fireworks continue to explode, the fans chant and cheer! Cameras pan around the arena to catch some of the signage that many fans have brought to MSG with them here tonight. The Paramount Wrestling fan-base is as adamant about having their voices heard now as ever:
"WE ARE PARAMOUNT!"
"VOTE PARAMOUNT FOR BRAND OF THE YEAR!"
"MERCENARY: CAN I BE YOUR NEW DELILIAH!"
"#3C4LIFE"


"MILLER'S GONAA KILL YOU!"
"PAR-A-MOUNT!!!"



"PARA-A-MOUNT!!!"



"PARA-A-MOUNT!!!"



"PAR-A-MOUNT!!!"
The lights come back to full and the fans offer one last rousing cheer at the opening festivities. Tonight's announcers are on standby and ready for the show to begin.
Watson:
Good evening and welcome to the fifteenth episode of Paramount Wrestling! To think, earlier this year we were sitting here at ringside in our old home of The Cow Palace in Daly City, broadcasting episode ONE! We didn't know what the future would expect, but now we are here! Welcome to Madison Square Garden in good old New York! My name is Tim Watson and with my as always is Cid Sydney
Sydney:
NEW YORK FUCKING CITY TIM!!!! LET'S GO!!!!! It's great to be back with another episode of Paramount Wrestling! But this is not just another episode, its the FINAL episode of EWC Television for ALL of Season 22! After tonight we will not see you all again until WrestleFest in Rio De Janeiro, Brazil! And boy what a freakin' show we have tonight! You want women beating the crap out of each other? Then Adriana Aquilla and Emma Louise are going to do just that!
Watson:
Want to see X-Division action? We've got that too as Austin Allen, Jason Hunter and Isabella Go at it in a triple threat match! Then Prime takes on Paramount as The Headhuntress Aiya takes on EWC rookie Yung Chedda!
Sydney:
Want to see two former North American champions take on the CURRENT, REIGNING, EWC North American Champion? We have that too when Pence Weatherlight takes on Marcu$ $t. John and David Miller!! You want to see a rematch of epic proportions? Stitches the Clown is back on the Orange brand taking on the ACE of Paramount in Killjoy Ito! The same Killjoy Ito that beat him right before StrangleMania when Stitches was the Undisputed champion, the same Killjoy Ito that won the rumble and will be representing Paramount in a WrestleFest Main Event filled with Friday Night Rampage superstars!!!
Watson:
Want tag team action?! The Halo Syndicate takes on 3C, the Southern Express AND the REIGNING Undisputed and X-Division champions, who by the way are also the EWC Tag Team Champions of the World, Rushin' Roulette!!
Sydney
: We have even MORE X-division action when Bathsheba and Nevaeh battle to see who will go on to fight in that last spot at WrestleFest for the X-Division championship!!
Watson
: And then we have our MASSIVE Main Event. The CW Broadcast Championship will be ON THE LINE when James Keaton looks to make his third successful defense, this time against the EWC Outlaw Mercenary and oh by the way... Merc has put his roster spot on Paramount Wrestling ON THE LINE.
Sydney:
We have all this and SO MUCH MORE! Our first match of the night will be coming up right after this quick message from EWCTV. Don't go anywhere .. Paramount Wrestling action will be back in exactly one minute.
---
---
---
---
WHAT IS EWCTV?


All live EWC Pay-Per-View events (including StrangleMania, Night Of Champions, EWC Rumble & WrestleFest)
All day scheduled & live programming
Plus, hours and hours of on-demand content & never before seen behind-the-scenes footage!
Groundbreaking original series - See new episodes of BRAWL, RAMPAGE, PARAMOUNT WRESTLING, EWC PRIME and more
Live in-ring action, reality shows and documentaries
HOW TO ORDER
Get the award-winning EWC Network through your TV provider. Call your local TV Provider today to subscribe.
Only $7.95/month

WATCH ONLINE
If you are subscribed to EWC Network through your TV Provider you can now enjoy EWC Network on your:
PC, Laptop, Playstation, mobile app, or tablet.



EWCTV for only $7.95 USD per month
Along with being an EWCTV Subscriber, you get:
EVERY Pay-Per-View event included at no extra charge
15% off any and all EWC Merchandise from the EWC Store
20% off all tickets to LIVE EWC Shows
A free EWC Yearly Wall Calendar signed by the entire active EWC Roster
ORANGE FRIDAY SPECIAL! As an added bonus for all those currently subscribed including any new subscriptions
prior to midnight 11/26/2021

Receive
a
FREE
copy of
WrestleFest XIX
DVD and Blu-Ray combo when it's released
+ free T-Shirt and Replica CW Broadcast AND North American Championship belts.
So act now if you aren't already subscribed to EWCTV
---
---
---
We come back from commercial break to see a special video playing over the X-Tron to the arena.
The 1980's...it was the height of professional wrestling...larger than life superstars and one tag team that redefined tag team wrestling…
From their humble beginnings working the local independents to superstardom and selling out arenas all over the world one team became the face of tag team wrestling…Based on the New York Times Best-Selling book, The Southern Express: Then, Now and Forever the CW is proud to bring you THE EXPRESS each and every Wednesday night on the CW, watch as Bobby Rose and Jimmy Lane pave their path in the early days, meet Tommy Love and win tag team championship gold all over the world...from the highest of highs to the lowest of lows their journey is an epic tale come to life on the small screen...no wrestling fan will want to miss this…
The camera cuts to Lisa Goldrush standing in the ring with the VP of Creative Development Steve Cole.
Goldrush:
This show looks amazing and I can't wait to watch the debut episode immediately following tonight's Season Finale of Paramount…
Cole:
Well you are in luck Lisa because as a special treat to you and all these amazing Paramount fans we will be showing that debut episode right here in Madison Square Garden on the big screen and I even have a special treat for you right now…
The fans cheer as Lisa nods.
Cole:
Allow me to introduce you to the two men that will be playing Bobby Rose and Jimmy Lane, please welcome Corey Striker and Noah Hunter!!!
'Stranglehold' plays out as the camera cuts to the stage as Corey Striker and Noah Hunter walk out onto the stage.
The head to the ring to cheers from the sold out Paramount crowd and slide into the ring.
Cole:
Gentleman welcome to Paramount…
Striker:
It's a honor Mr. Cole to be here and I can't tell you fans how excited I am to be playing Bobby Rose…
Hunter:
He's about as excited as I am to be playing Jimmy Lane!!!
Cole:
We will have a special meet and greet tonight for you with these men along with Bobby Rose and Jimmy Lane following tonight's show…
Goldrush:
Is Pee Wee here…
But before Steve can answer Corey chimes in.
Striker:
Oh yeah he's here...I think he's in the back getting into character by #SEEDING Chris Brock's office…
Hunter:
Or in your locker room Lisa stealing your underwear…
The two men high five and laugh.
Cole:
We can't wait for later tonight and hope you enjoy the CW's newest hit, The Express!!!
Corey and Noah wave to the crowd.
---
SINGLES MATCH
| | | |
| --- | --- | --- |
| | VS | |
| Adriana Aquilla | | Emma Louise |
We return to ringside where Tim and Cid are standing by!
Watson:
We are back folks! Man, I cannot wait to see the season premiere of The Express next year! Paramount Wrestling action starts now as we have a women's showcase to start things off! The Rookie Adriana Aquilla is wrapping up her first full season in EWC by taking on the veteran Emma Louise! Let's get right to the action. Isabella Starr is standing by!
Starr:
The following match is a singles match. Joining us first, from SAN ANTONIO, TEXAS, weighing in at 120 pounds ...
ADRIANA AQUILLA!
"Iron" by Within Temptation hits the speakers and the crowd comes alive as Adriana Aquilla makes her way down to the ring, she slaps hands with a couple of fans before rolling into the ring ready for her match as she removes her jacket.
Starr:
And her opponent, from THE UK, weighing in at 135 pounds ...
EMMA LOUISE!
"Angel On My Shoulder" plays and Emma Louise steps through the curtain. She licks between the index and ring fingers on her right hand before she holds her arm out with the middle three fingers on her right hand pointing down and her thumb and pinkie pointing to the sides. Emma walks down the isle half walking half bobbing to the music. She walks up the steps and through the ropes before climbing to the middle turnbuckle and performing the same finger licking and arm out taunts.
DING DING DING
Emma dashes in and catches Adriana off guard. She mashes Adriana in the face with a wicked elbow that staggers her back into the corner. Emma hops up on the ropes in the corner and starts dropping punches. Adriana blocks the fourth punch and slips under Emma, returning fire with a jumping heel kick that sends Emma crashing into the turnbuckle and then the mat. Adriana grabs Emma and yanks her out of the corner and out into the middle of the ring. She dashes off to the ropes and comes off with a springboard moonsault that lands her right on Emma's knees as she pulls them up at the last moment! Adriana rolls around on the mat holding her ribs as Emma smirks as she gets back to her feet. Emma grabs two handfuls of hair and yanks Adriana back to her feet, only to pull her into a DDT. Emma tries to roll Adriana up for the pin but she kicks out before the ref can even slide in for the count. Both women are back to their feet and lock up. Emma slips to the side to drive a knee, but Adriana reverses the momentum and slips behind her to send Emma to the mat with a belly to back suplex. Adriana bridges up for the pin.
ONE...
KICKOUT!
Emma looks pissed as she rolls up to her feet as Adriana gets back to her feet.
Watson:
Emma Louise is looking ever beautiful tonight, but she is being VERY Agressive! Not happy that she got put down for even a one count Cid!
Sydney:
Well, as we saw, Emma went and got herself into a bit of a "I tried to kiss another taken woman" situation at the end of season Mixer the other day. When you try to taste the clams from someone else's plate, they tend to get pretty pissed off. Emma NEEDS this win here tonight.
The two ladies go to lock up again and Adriana slips the lock up and launches Emma into the ropes. Adriana takes off in the opposite direction. Both return to the center of the ring as they bounce off the ropes. Emma fires off a running clothesline that Adriana ducks under - both women continue to the ropes again. As they both rebound towards each other, Adriana goes on the offensive with a somersault roaring elbow that flips Emma in the air before she crashes to the mat. Adriana skids to a stop and then dashes off toward the other ropes as she sees Emma slow to recover from the elbow. Adriana hits the ropes and comes off, hopping over Emma as she rolls towards her. Emma hops to her feet as Adriana continues on to the ropes, coming off with a springboard Canadian Destroyer that she calls the Mexican Destroyer! Adriana with the cover!
ONE...
TWO...
-SHOULDER UP BY EMMA!
Adriana looks a little shocked that Emma still had the presence to stay in the match. Adriana gets to her feet and pulls Emma up, and from out of nowhere Emma grabs Adriana and sits out into a guillotine choke that she calls the HLA! Adriana tries to slip out but she can't shake Emma off. Emma locks her legs around Adriana and screams as she tries to pull Adriana's head off. The ref is checking on Adriana and she waves him off. Adriana heaves her body to one side, flipping Emma to the bottom. Adriana then flips her legs up and over, catching the bottom rope. The ref breaks the hold!
Watson:
WOW! The rookie has learned a few things this year it seems! That is a veteran move if I ever seen one Cid!
Sydney:
That kind of ring awareness takes YEARS to learn for most rookies, but most rookies don't learn from a certified badass of a Hall of Famer in Ruthann Hunter! That training is certainly paying off here for Lo Divino!
Both women are back up to their feet. Adriana rubs her neck as she stares at Emma. Emma returns the stare with a cocky smile. They slowly close in on each other, both cautiously waiting for the other to make the first move. Emma feigns a charge and Adriana overreacts, allowing Emma to step in with a superkick that lands flush on Adriana's chin. She staggers back into the ropes as Emma dashes in. Adriana slides in with a drop toe hold that sends Emma neck first into the top rope! She flops back onto the mat clutching her throat as Adriana climbs the corner quickly. Adriana comes off with DIVINE GRACE! Adriana hooks the leg and rolls Emma up. The ref slides in!
ONE...
TWO...
THREE!!!
DING DING DING
Starr:
And your winner, via pin,
ADRIANA AQUILLA!
Adriana is slow to her feet as the ref raises her arm in victory. Emma rolls out of the ring, still clutching her neck. She glares at Adriana as she backs up the entrance ramp.
Watson:
What an opening match! Back and forth action up until Adriana with the drop toe hold into the ropes to set up the Divine Grace!
Sydney:
While she flashed some impressive moves, I think Adriana got lucky against someone like Emma. I hope to see these two run this back next season and see if the outcome changes.
Adriana watches Emma backup the ramp before she smiles out to the crowd with her arms in the air..
Watson:
THIS WAS JUST THE BEGINNING! We have so much more Paramount action to come, do NOT go anywhere folks!
The camera quickly cuts to commercial break.
---
---
---
The X-Tron flickers on, revealing a curious sight...a room with turning gears and other machinery:
Eventually we can hear the voice of Aeon Khronos, presumably hidden away somewhere in this odd, strange room.
Khronos:
The stars have aligned, the ebb and flow of time itself has brought us here...and for Emma Louise, an opportunity arises to be something greater awaits. The question is...will you make the most of it?
Eventually, the lights change color ever so slightly as Aeon steps out from hiding...before cracking a smile at the thought of what's to come.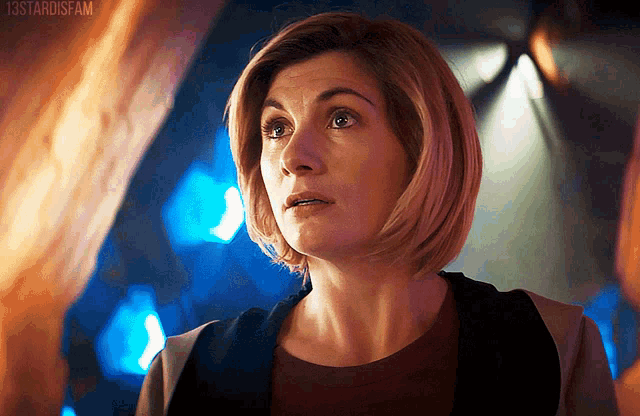 Khronos:
What can I say? I have a flair for the dramatic. I'll be seeing you and Miss Swango at WrestleFest then, assuming there are no distractions in the way.
Another grin from the Mistress of Time Itself before the X-Tron fades to black...
---
TRIPLE THREAT MATCH
X-DIVISION RULES
| | | | | |
| --- | --- | --- | --- | --- |
| | Vs | | Vs | |
| Austin Allen | | Jason Hunter | | Isabella |
We return to ringside where Jesse Lizarraga is checking over the ring.
Watson:
We just got visited by a freaking Time Lord!!!! Welcome back folks! Up next we have what will be an absolute banger of a match! The new young gun and self proclaimed "Prince Personified", Austin Allen, goes up against two veterans of the EWC in Isabella and the man who EARNED the title of "Prince" of EWC, "The Boss" Jason Hunter!
Sydney
: Austin Allen earned the ire and spite of Jason Hunter with his proclamation this week, so it will be interesting to see what Hunter has in store for the young rookie. He very well may beat the piss out of Allen her. But you also can NEVER count out Isabella. She has proven time and again that she is dangerous in any situation. Who wins here? THE FANS TIM! Let's head to the ring!
Starr:
The following match is a triple threat, and takes place under X-Division rules. Joining us first, from Salt Lake City, Utah, weighing in at two hundred and ten pounds, he is the "Prince Personified" ...
AUSTIN ALLEN!
"Tear Away" by Drowning Pool hits and the lights dim out, with one spotlight shining on the stage throughout the intro. The song kicks in after the word "BREAK!" is heard and the lights start flashing, with Austin Allen walking out into the spotlight. He walks to the ring with his arms spread, still taking in the audience's energy. He climbs the ropes from the outside and laughs while his arms are spread to the crowd. He jumps in the ring, walks a full circle with his arms out and takes off his jacket; handing it to the referee.
Starr:
And his opponent, from San Francisco, California, weighing in at one hundred and seventy pounds, he is the Prince of Wrestling ...
JASON HUNTER!
"Daechwita" comes over the speaker as Diana and Sara came out first as they stood on the stage with Jason with his back to the crowd and hood over his head. Sara slides the hood off his head as Diana walks ahead of them. Sara and Jason play to the fans a bit dancing to the music while Diana walked down the ramp. Diana holds the rope for them to get in while Sara and Jason get in-ring and she slides his jacket off him before leaving the ring with him glaring at the person warming up in the corner making sure his face mask is tight on his face protecting his nose.
Starr:
And their opponent, from Tijuana, Mexico, weighing in at one hundred and sixty four pounds, she is "LA BELICISTA" ...
ISABELLA!
As "War" by Sick Puppies blasts over the PA, a large red plume of smoke conceals the top of the ramp. The Mexican flag appears on the X-Tron as a shadow appears in the lingering fog. Red pyros shoot off into the air as we see "La Belicista" Isabella's silhouette. Moments later, another figure appears. As the smoke begins to clear away, we see Isabella's manager, Alejandro De La Rosa, standing beside her.
Isabella strides confidently down towards the ramp with Alejandro in tow, giving high-fives to the fans and audience along the way. When "La Belicista" Isabella arrives in front of the ring, Alejandro pulls the middle and uppermost set of ropes, allowing "La Belicista" to slip through them.
Isabella then stands atop the same ropes she slid through. She clenches her right fist and raises it high up in the air. Her left, meanwhile, raises as she salutes to the EWC audience. After soaking in the reaction and atmosphere, "La Belicista" jumps off the ropes, lands gracefully on her feet, and turns to wait against the turnbuckle whilst waiting for her opponent to arrive.
DING DING DING
Allen and Hunter both come fast out of the gate, Jason going for a superkick that the Prince Personified slides underneath, spinning onto a knee and attempting to step right into an enzuigiri. It's caught and held in place for a moment, Allen's eyes going wide-- and then he's stomped clean into the mat by Isabella, who instantly turns to Jason Hunter with a smile. They lock up, and the surprised man is quickly out-maneuvered. "La Belicista" grabs a wristlock, drives a knee to the midsection, and then scoops him up and over for a rapid, silky-smooth GTS! Her knee bounces off his skull, his skull bounces off the ring. Early cover!
ONE
.
.
.
TW--
NO!
Hunter kicks out and all but leaps to his feet, swaying a little from the impact to his head. Isabella catches an attempted boot to the midsection, and violently shoves the lithe youngster into a standing pirouette. Código Rojo! The detonation kick levels her opponent, and it seems as if the woman is going to seize another pin attempt when Austin Allen interrupts her, coming in strong with a sling blade. She goes down, and he steals the pin for himself, using the ropes for leverage!
ONE...
NO!
He waited too long. Jason Hunter finds his feet quickly, grabs a headlock on the Prince Personified, and drives a firm boot to the grounded Isabella. With full control of the match, he stamps his authority on the other man's nom de guerre with a pronounced Prince Stomp; scooping him into a powerbomb position and driving both knees into the spine. Allen goes flying toward the bottom rope, and Hunter scrambles to pull him back, leaning back to add injury to injury with a surfboard submission. Austin screams in pain as Isabella rises, eyeing both men warily.
Watson:
The action has been fast and furious here to start off. Isabella and Austin Allen have both gotten quick pinfall attempts, but Jason Hunter showing his experience now. He's trying to slow the match down and has Austin Allen in a wicked surfboard!
Sydney:
This is a brilliant move by Hunter. Isabella is being patient in the corner, she knows she can break this up at any moment.
"La Belicista" demonstrates scary ring awareness, electing to do nothing but recover and scheme; it pays off, as Hunter gasses his arms and has to release, the pained Allen dragging himself toward the ropes to slowly clamber to his feet, while Isabella lunges in to seize the exerted Jason in a roll-up. His shoulders hit the mat, but he rolls through, and reverses the pin, crying out as he bridges backwards to add greater leverage. It's an impressive counter, and the crowd pops for the attempt!
ONE...
TWO...
NO!
A kickout so authoritative that Hunter is thrown across the ring. Isabella's features are twisted in fury as she dashes after him, bending low and clamping an ankle painfully between her hands, dragging the man back to the center of the ring with an ankle lock firmly applied. Jesse Lizarraga checks the submission, but isn't able to do so for long; Austin Allen comes flying back in from the apron, landing behind the woman and raising his hands beneath her armpits, getting the full nelson required for a massive Dragon Suplex into the turnbuckle!
Isabella crumples in the corner as an agonized Hunter limps to his feet. Allen sprints in for a high knee, and Jason just throws himself clear, making it to the nearest set of ropes. The Prince Personified's recovery is just a little slow, and the smaller man lets out a hoarse scream of pain and determination, coming off his injured ankle into a springboard backflip. His arm flies out to snag a reverse headlock, and he drills Austin down with the X! As Allen lies limp, a steel chair is slid into the ring as Jason's ever-present Bunnies make themselves known. He grins, and smashes Allen three times with the weapon before dropping it on top of him and making the cover.
ONE
TW--
NO!
Isabella is back, breaking the cover by simply hauling Hunter off by the same ankle. With a snarl, she picks up Austin Allen, knocks him silly with an elbow across the jaw, and then scoops him up into the powerbomb position. Stepping to the edge of the ring, she barks some kind of instruction and then slams the hoisted man down. His neck snaps off the apron, and he flips clean over, somehow landing upright only to topple against the barricade, falling limp as the fans scream obscenities. One dumps his drink over Allen, to no response.
Watson:
The fury of Isabella is on full display here tonight!
Sydney:
The WarMonger isn't playing around tonight, that is for sure!
Meanwhile, Isabella turns around into a superkick from Hunter. Pow! Right across the kisser. She falls sideways, and he springs up onto the top rope, signaling the crowd for a diving headbutt. At ringside, the Bunnies cheer, and he pauses to give them a smile and wink. Returning to the actual matter at hand, the Prince of Wrestling squats into a leap, crashing down toward the grounded Isabella's skull...
"La Belicista" is better than that. Recovering during the lull, she rolls aside easily, and is back to her feet before Hunter is even done bouncing off the mat. Cracking her neck, Isabella bends down and grabs the fallen chair. She looks it, shakes her head, and drops it, before simply dragging the stunned man to the center of the ring; picking him up into position for the Sangre Por Sangre. Hunter is fighting back, but on the outside Austin Allen also begins to stir. Seeing her situation, Isabella curses. Shifting her grip, she hits the SUSFU, drilling both her knees into Hunter and leaving him grounded to deal with Allen.
But she stops. The Bunnies, Sara and Diana, have moved to flank the Prince Personified. He laughs at them, and goes to push Sara in the face. This gives Diana the opening to step into a crouch, and swing her forearm up into Allen's junk. His mouth forming an 'o', he clutches weakly at himself, and Sara draws her own arm back to send him sprawling with a ringing slap across the face. Isabella can't fight back a smile, as she turns-
--and catches Jason Hunter's swung chair just before it hits her in the face. Her eyes go wide, and so do his. He tries to wind the chair back again, but Isabella steps into a big boot, smashing the young man's nose bloody with the chair sandwiched between a calloused heel and a soft, squishy place. Eyes narrowed, "La Belicista" kicks the steel chair away, and picks Hunter up for the Sangre Por Sangre! Omega Driver! She hits it, and pins!
ONE
TWO
TH
--
NO!!
The Bunnies storm the ring, breaking up the cover by simply throwing themselves on top of Isabella, who reacts furiously. Sara is simply picked up and flung to the mat, where "La Belicista" stomps viciously on her throat. Hunter pulls himself toward the corner as Diana goes for a rear low blow on his opponent. Isabella counters by dropping into an armbar, savagely stretching out the smaller woman before kicking her in the face. Rolling to a crouch, she looks toward Jason as he finds his own feet. Both of them then glance toward the steel chair.
Hunter moves first, but he stumbles, and Isabella is the faster of the two, simply rolling forward and coming up bearing the weapon. The crowd is delighted as she shows no hesitation this time, bringing it overhead and down; once, twice, thrice! The trickle from Jason Hunter's nose is a gushing river now, and he's barely able to stand. Dropping the chair, Isabella watches him fall, but in the corner she sees Austin Allen attempting to get back in this match by going to the top rope, possibly going for the Jetpack Splash frog splash, but Isabella just steps out of the way and watches him fall to the mat before she grabs his arm and locks in the crossarm breaker she calls Semper Fidelis! Allen screams and quickly taps out as Jessie Lizarraga checks on him.
DING DING DING
Starr:
Your winner, via submission,
"LA BELICISTA" ISABELLA!
Hunter collapses as he's released, insensible and bleeding, and Isabella slides from the apron only to be caught in the waiting arms of Alejandro De La Rosa. Breathlessly, she stares up at him, and then smiles. To the delight of the crowd, Alejandro bends in for a deep kiss as "La Belicista's" music fills the arena.
Watson:
Both men fought furiously, but Isabella is a force to be reckoned with. Experience will get you far; and "La Belicista" is a quite literal veteran. She controlled that match start to finish, and showed she can play dirty with the best of them in the X-Division!
Sydney:
Sorry, Tim, I'm still laughing at what happened to Austin Allen. Hunter left it all out there, but you gotta wonder, if the Bunnies had focused their efforts a little earlier, we could be looking at a different result. As it is, yeah, Isabella gets the W and we all get a good laugh on top of it. And some... romance, I guess? Whatever.
Alejandro De La Rosa puts his client, and lover, down once they've shared their moment. Isabella climbs back into the ring and spreads her arms as she walks among the fallen, soaking up the adulation of the crowd and sparing a few choice words for the downed Bunnies. To Jason Hunter, she offers a grim nod, before slipping down to ringside and rejoining her partner to make her way up the ramp.
Watson:
What a great way for The WarMonger to end her season! What will Season 23 hold in store for Isabella? We shall see! W will be right back folks!
The camera quickly cuts to commercial break.
---
---
---
The camera cuts backstage inside The Love Club locker room as Bobby and Jimmy are finishing getting ready. Bunny looks at the promotional poster of The Express and shakes her head
Love:
I can't believe we have to stick around and do promotional work after the show…
But Bobby and Jimmy smile
Rose:
It's a show about us Bunny…
Lane:
And for what they are paying us I'd attach one of those posters to every car window here tonight…
But Bunny shakes her head
Love:
I'm not even in this show...they should be making my father do the promotional work so I can go out and enjoy New York City...you know the night before Thanksgiving is the BIGGEST party night…
Rose:
Don't worry, Cole said the show is going to be a smash hit so I'm sure we will see a Bunny Love at some point…
Lane:
And you are getting 10% of this…
That makes Bunny smile
Rose:
But none of that is what's important here tonight, we have a HUGE match in front of us and since the cat has been let out of the bag and our return match against Rushin' Roulette at WrestleFest has been announced we need to send a message here tonight…
Lane:
We want to head into WrestleFest riding that MO and finish our Paramount season undefeated…
Rose:
And we get it, Corrie and Nina…
Bobby looks at Bunny who tosses her arms in the air
Rose:
I know it's Carrie, the Samson Sisters have had a tough season, winless as a tag team but could you imagine what a win tonight would do for them…
Lane:
And let's be honest nobody thinks they can win so there is no pressure on them out there...they can take risks because what do they have to lose right…
Rose:
They have everything to gain as does Jordan and Candy...they are sort of dipping their toes in the tag team waters again and both with a different partner…
Lane:
Robbie better hurry his ass back…
Rose:
The Heavenly Treats, The Faithful Heroes and Gideon Gage/JFS have been tossed aside for this team...Tide-Treats…
Lane:
Candy-Tide…
Love:
Former Undisputed Champions Trying to Stay Relevant…
Both Bobby and Jimmy look at Bunny
Rose:
Wow, that's harsh…
Lane:
Yeah, easy there kiddo…
Rose:
It's tough to try and recapture the top spot when Ace King has a death grip on it…
Lane:
I mean he's holding on tighter to the top spot than your dad does his dick when he's trying to #SEED a GM's office...you know, to make the spray go further…
Bunny shakes her head
Love:
I got it...I didn't need the explanation or the visual…
Jimmy smiles
Rose:
My point is we understand Jordan and Candy's pain, not only is Ace the top singles champion but he's one half of the top tag team that are the champions so for them this match is just as important as it is for us…
Lane:
Except they want to pin Ace King the Undisputed Champion and we want to pin Ace King the Tag Team Champion…
Rose:
I don't care who we pin, honestly I just want the win out there tonight...but Ace King and El Pablo are fresh off a win at the Season Finale of Prime and rolling at the moment, perfect this season at 6-0 but we have a chance to hang a L on them right before WrestleFest, to take some of the shine off them and reestablish ourselves as the 'IT' tag team here in the EWC…
Lane:
And that's why we need YOU Bunny to be focused out there tonight on what's going on and be our eyes…
Rose:
You need to let us know when things are going to shit and we need to jump in to break up a tag if we are otherwise engaged…
Love:
You can count on me...and afterwards maybe we talk about me being mentioned a little more in book number 2…
She gives them a wink as the camera faces out.
---
SINGLES MATCH
PRIME VS PARAMOUNT
| | | |
| --- | --- | --- |
| | VS | |
| "Headhuntress" Aiya | | Yung Chedda |
We return to ringside where Watson and Sydney are waiting to greet the camera. Behind them, the rumble of a fervent New York crowd echoes throughout The Garden. Tim signals for the camera to pan, prompting a long, sweeping shot of the EWC faithful all but hanging over the balconies, before circling back around to the announcers.
Watson:
Welcome back to the action here on Paramount Wrestling! There is so much going on right now on the Orange brand and tonight when you could be, and probably are, out a bar getting sloshed, you're choosing to spend the biggest party night of the year with us! We are here in New York City for the season finale, and this capacity crowd is on its feet! A big shout out to all our fans here in the City That Never Sleeps, as we get ready for some old-fashioned bragging rights – Paramount versus Prime – in Headhuntress Aiya against Yung Chedda!
Sydney:
The Leg Spreada versus The Skull Splitta! Aiya made short work of Bathsheba last time she paid us a visit, and with the tear she's been on back in the blue brand, it makes me wonder if this new cheese can cut the mustard!
Watson:
Wow.
Sydney:
You're welcome.
Watson:
Uh-huh. Well, after that introduction, I guess there's nothing left to it but to do it!
The camera switches to a shot of Isabella Starr standing at center ring with microphone ready.
Starr:
The following match is scheduled for one fall to a finish! Joining us first, from Kyoto, Japan, and weighing in at one-hundred and thirty-seven pounds. Representing the Prime brand – The "Headhuntress" … AIYA!
As "Killer" by JJ Lin plays over the PA system, a fog appears near the curtains. As it slowly fades away, we see the form of "Headhuntress" Aiya standing at the top of the ramp. She saunters down, entering the ring through the middle and top ropes. Aiya then leans against the ring, already looking as if she's making a game plan in her head whilst waiting for her opponent to enter the ring.
Starr:
And her opponent! From Water Mill, New York, weighing in at one-hundred and twenty pounds. Representing Paramount Wrestling – "Ya Royal Dripness" … YUNG … CHEDDA!
Yung Chedda hits the stage with an entourage in tow and proceeds to head to the ring. He takes time to stop and pose with his arms folded over his chest and a sneer on his face while his entourage fires off money guns behind him at the mention of his name coming from Isabella. Once at the ring, Chedda makes quick work of the steps, slips in between the ropes, and takes to his corner. Lizaragga quickly begins ordering the entourage members to the back.
Sydney:
She forgot "Leg Spredda".
Watson:
Sure, Cid. 'Forgot'. That's exactly what happened.
DING! DING! DING!
Aiya immediately rushes Chedda, who comes out of his corner swinging with a polish hammer, but Aiya tucks into a forward roll and comes up on her feet. Turning, she slaps Chedda across the face, stunning him long enough to follow up with a leg kick to the thigh, and then a front kick that drives him back into the ropes. Chedda recoils with a shoulder block, knocking Aiya back, but she rolls through to her feet and lunges forward with an elbow, only for Chedda to duck low and hit a double-leg takedown. Aiya struggles to escape as Chedda rains down mounted punches. Aiya manages to grab hold of his wrist and position for an armbar, but Chedda tears loose and backs away.
Watson:
Yung Chedda trying to end this one early it seems, but the Headhuntress is not that easy to take down!
Sydney:
Her instincts kicked in and she almost had him in that Armbar, Tim!
Chedda is quick to his feet, but Aiya is already moving in with a stiff right hand, then a back elbow to the jaw. Chedda staggers over to the corner, and as Aiya follows him in, he kicks out at her knee, then grabs a handful of hair and smashes her face into the buckle. Holding her with one hand, he buries a series of forearms into the small of her back, before turning her around and running her out of the corner with a bulldog. Aiya rolls away, one hand cradling her face, but Chedda pulls her up and snapmares her over, following up with a neck whip. As Aiya clutches her neck, Chedda runs to the ropes and springs off with a moonsault, connecting flush. Hooking the leg, he rolls her up tight.
One...
Tw-No!
Aiya lurches loose.
Watson:
Impressive Moonsault there by the rookie, but it's just not enough to put the Prime Superstar away!
Sydney:
I don't think anything short of knocking her the fuck out is going to put her down in this one.
Chedda gets to his feet and pulls Aiya with him, snapping her over with a suplex, but keeping hold and pulling her up again, only to drop her down with a DDT. As Aiya lays on the mat, Chedda moves to the corner and climbs to the top, watching as Aiya starts to get up. Staggering to her feet, she turns just in time to see Chedda leap off the top, landing on her shoulders for a hurricanrana – but Aiya snaps him down with a powerbomb! Chedda arches, reaching back for his spine but Aiya drops a knee down across his forehead. Rolling to the ropes, Chedda begins pulling himself up, just as Aiya waistlocks him from behind. Grabbing hold of the ropes, Chedda waits for the official to come over, before swinging a mule kick up and back between Aiya's legs. Visibly pained, Aiya breaks the hold, allowing Chedda to turn and leap onto her shoulders, swinging around and snapping her over backward with a reverse hurricanrana! Rolling Aiya over, Chedda hooks the leg a second time.
One...
Two...
No!
Aiya kicks loose again. Chedda tries to mouth off, but Lizaragga just orders him to keep going. Grabbing a handful of hair, Chedda pulls Aiya to her feet and whips her towards the ropes, but Aiya hangs on and pulls Chedda towards her, instead, scooping him up into a fireman's carry before dropping him gut-first across her knee. Coughing and clutching his abdomen, Chedda slowly pushes to his feet, but Aiya greets him with a step-up enzuigiri, nearly turning the Leg Spreada's lights out. Before Chedda can recover, Aiya rolls him over and wraps him up, locking in the Code Red octopus stretch, wrenching back with all her strength. Chedda begins to nod vigorously, submitting to the pain.
DING! DING! DING!
Starr:
And your winner, by submission – The "Headhuntress" … AIYA!
Sydney:
What did I say? Nothing short of knocking her out... Aiya proves once again why she is probably the odds on favorite to win the X-Division championship at WrestleFest!
Watson
: That's if El Pablo or King Flip, or Jamie Love or whomever wins later tonight doesn't win.
Sydney
: I said what I said Tim
Watson
: And don't forget to check out Aiya on her own stomping ground of PRIME. Season 23 for the blue brand kicks off on Sunday, February 13th! And with that, we will be right back folks!
The camera quickly cuts to commercial break.
---
---
---
The camera cuts backstage to Paramount's Lisa Goldrush
Goldrush:
Please welcome at this time 'The Prodigal Son' Buddy Love…
The camera widens to show Buddy Love standing next to Lisa Goldrush
Goldrush:
Buddy tonight…
But Buddy holds out his hand and covers the microphone cutting Lisa off mid-sentence. He pauses for a moment and then lifts his hand off the microphone
Love:
Miss Goldrush I know you have a job to do and that job is to hype up this match but I'm going to save you, me and all these people watching at home and here inside Madison Square Garden a lot of time, 'tonight Killjoy faces the dangerous, the sadistic, the crazy former Indy, TV, FSW, X-Division and Undisputed Champion Stitches right…
Lisa nods and adds…
Goldrush:
And future EWC Hall of Famers…
Buddy nods in agreement
Love:
Yes, he is all of that, toss in former Rumble winner the clown has done it all including LEAVE us here at Paramount…
Buddy shakes his head
Love:
Stitches could have been one of the pillars of Paramount, one of the handful of people that were here for the transition from FSW to Paramount...a founding father/mother is you will, him along with people like Candy, Robby Rayder, David Miller, Kyle Gautier, Mercenary, Marcu$ $t. John, Wes Walker and Killjoy Ito who were mainstays from the FSW but look around…
Buddy looks around to add drama to his promo
Love:
'Where have all the cowboys gone' Lisa?
Buddy shrugs
Love:
I'll tell you...they've left, they've abandoned Paramount...look around at the list of names I just gave you, only David Miller, Marcu$, Mercenary and Killjoy remain...crazy Candy left for Brawl, her husband Robbie is home on is ass or down in a pit beneath the Candy Castle...Kyle is off with Cyrus I guess doing their 'bestiality thing' or maybe Kilt-Broing it through Asia who knows, Wes...he's been on a milk carton for most of 2021 and Stitches…
Buddy shakes his head
Love:
He took his ball and followed Candy to Brawl and why...why would he do that, he was a someone here and sure...we saw new faces coming into Paramount, people like Jordan Sharpe but he beat him at WrestleFest last year, why be scared of him now? Or was it simply the fact that Stitches was getting lost in the crowd here...he took the easy road Lisa and went to Brawl, just like his sweet treat enemy Candy and yet…
Buddy looks around again for affect
Love:
He keeps coming back here which begs the question, if you miss this place so much why did you leave in the first place? Maybe it's because Paramount doesn't love him Lisa, not the way it use to anyways because it's not lost on me that while he's a 'MVP' over on Brawl he's a doormat here in Paramount, lost to The Southern Express AGAIN in the Super 16 tournament with Nevaeh, lost the X-Division Championship to Paramount's own El Pablo, a draw to David Miller in his much celebrated and advertised 100th Singles Match here in the EWC and then a loss to Marcu$ $t. John...face it, he's not Paramount material anymore is he…
Buddy shrugs
Love:
But you know who is...this man…
The screen widens again to show Killjoy Ito standing next to Buddy Love
Love:
Paramount's great hope to bring back the Undisputed Championship to our brand, the man that won this year's Rumble…
And with a quiet addition
Love:
along with Moxie and Malone…
Then projects to his normal voice
Love:
He is everything you use to be around here Stitches and tonight he put YOU in Paramount's past once and for all as he uses you as a 'warm-up' match before he's off to the Main Event of WrestleFest to beat a man YOU have never beaten...and when the dust settles and the bell rings...when KILLJOY ITO is announced the winner you Stitches...can crawl back to Brawl, you're new home knowing that you don't have what it takes to be a PARAMOUNT SUPERSTAR!!!!
Buddy smiles and taps Killjoy and the two men walk over towards the ring
---
TRIPLE THREAT MATCH
BATTLE OF THE NORTH AMERICAN CHAMPIONS
NON-TITLE
| | | | | |
| --- | --- | --- | --- | --- |
| | Vs | | Vs | |
| Pence Weatheright | | Marcu$ $t. John | | David Miller |
The camera cuts back to ringside where Matt Mercer is checking the ring before the next fight.
Watson
: big words from Buddy Love there. We will be seeing his client Killjoy Ito take on Stitches the clown later on tonight! Right now though it's time to keep this night of action rolling as we have the battle of the North American champions up next!
Sydney
: Pence Weatheright held the EWC North American championship over a decade ago and now is back to prove that he still has some mileage left on his tires. Marcu$ $t. John took the North American championship from Robbie Rayder, whom many though would have a stranglehold on that title for a LONG time, and David Miller is the tough Son of a Bitch who not only beat Marcu$ $t. John for the title, but will be going to war at WrestleFest against Jordan Freakin' Sharpe! Three different champions, three different fighters, but one gigantic fight is about to happen here. Let's get to it!
The camera cuts to the ring where Isabella Starr is standing by. Starr
: The following contest is scheduled for ONE fall and is a battle of the North American champions! Introducing first…from Hershey, Pennsylvania… Weighing in at two hundred forty-five pounds and representing Monday Night Brawl... He is "The Reaper" PENCE…. WEATHERLIGHT!!!
The screen in the arena bursts to static as the beginning of "Counting Bodies Like Sheep to the Rhythm of the War Drum" by A Perfect Circle begins to play. The lights begins to flicker on an off in the arena as a man emerges on the entrance ramp, the fans begin to cheer as they realize it is none other than Pence Weatherlight. Pence stands on the ramp looking around at all the fans in attendance as the lights continue to flicker on and off as air raid horns begins to play in the background adding more to the beat and rhythm of the music. He begins to march his way down the entrance ramp, slowly, and methodically taking his time as he continues to observe the fans and his opponent in the ring. Pence takes a deep breath as he reaches the steps, pausing again to look at all the fans in attendance before his eyes land on his opponent as he glares at them with intensity.
Pence makes his way up the steps and calmly enters the ring, removing his eyes from his opponent as he walks over to the corner opposite of them, and steps up on to the turnbuckle as he continues to glance around the arena at all the fans who continue to cheer. Pence begins to pop his knuckles as he jumps off the turnbuckle to face his opponent again as he begins to stretch in preparation for the bout he is about to undertake.
Starr
: And his opponents.. First, from Silicon Valley, California, Coming to the ring at 6'1" and weighing 210 lbs, it's The Young Mogul, Marcu$ $t. John!
"Fast Lane" blasts through the arena by Bad Meets Evil. A Maybach drives up through the entrance ramp. A chauffeur gets out of the vehicle and opens the back door. Marcu$ $t. John gets out on the entrance stage and money starts falling down from the sky with his face on 100 dollar bills as green laser lights illuminate the arena. As the money shower stops, Marcus walks down the ramp with a confident look on his face.
He stops right before he gets to the ring and listens as he hears mostly boos and a few cheers that he is getting from the crowd. He walks around the ring and high fives people who are cheering and stares a hole in the head of people who boo. He jumps up on the apron and wipes his feet before he enters the ring and poses in the middle of the squared circle as a light shines a hundred dollar bill in the center of the ring with his face on it.
Pyros hits as "Fast Lane" by Bad Meets Evil ends.
Starr
: And their opponent, from Long Beach, California… He is the current, reigning, undisputed EWC North American Champion… "The Toughest Bastard in the business".... DAVID...MILLER!!!!
The lights inside of Madison Square Garden fall low without warning. Seconds pass in silence, before a single tone bleeds through the speakers, leading into a hard, pounding cadence that echoes throughout the arena. Black and white video-clips begin to play in time with the beat, showing Miller shadow boxing in an empty ring, competing in past matches, or glaring into the camera from various angles. As the music reaches a raucous crescendo, becoming the metal chords of Damnation Plan's "Judgement Day," the lights return in violent, pulsating strobes, driving the crowd into a frenzy as video clips of Miller play in a smash cut montage on the X-Tron. David Miller marches out from behind the curtain with his head bowed, and fists clenched, the North American Championship strapped around his waist. Coming to a stop at the center of the stage, he lifts his head and stares down at the ring with an intense, singular focus. Giving a sudden twist to pop the bones in his neck, he starts down the ramp at a methodical pace.
Watson:
These three men are all business here tonight. Any one of them could walk out the winner on any given night, but every time it would damn near steal the show!
DING DING DING
Neither man wastes a single moment as they all come to the center of the ring and end up in a three way tie up that is quickly abandoned by the current champ as Miller goes right for the gut with a punch into the midsection of Pence Weatherlight. He then turns to face M$J, but quickly takes an Eat Defeat as the heel of the Mogul connects with the jaw of the North American Champion!
Marcu$ tries to go for a cover, but it's broken up by a diving Pence before Matt Mercer can even start to count. All three men are back to their feet at the same time and this time Pence Weatherlight leaves nothing to fate as he attacks Miller with a short running knee that catches Miller in the abdomen, forcing Miller to one knee. Pence follows up with a quick punch to the head before he is interrupted by a superkick from Marcu$ $t. John!
Watson
: These three are all playing to their strengths. Miller and Pence are using their power and striking game and M$J is using his speed to pick his spots and play spoiler.
Marcu$ quickly goes to pick Pence up by his head, but Weatherlight quickly breaks free and sends Marcu$ to the ropes. On the rebound, Pence hits a spinebuster that sends M$J to the mat, and Pence quickly follows up with an elbow to the face
Sydney
: Pence calls that combination their Battle Testimony. He has the ring awareness to know when he has the room and the time to pull this one off. Great move by the old vet.
Pence tries to cover, but it's broken up by Miller who throws a swift kick to the kidneys of Pence Weatherlight. Pence cries out in pain from the sudden attack on his urinary system as he rolls off, but Miller isn't done with him yet. He uses his similar stature as his opponent to get Pence up and shoot him to the ropes. Miller waits patiently as Pence hits the ropes and comes barreling back. Weatherlight goes for a clothesline that Miller ducks, but Miller connects with a running knee strike that sends Pence ass over tea kettle and onto the mat. Miller looks around for M$J and finds him jumping off of the closest corner and landing a Meteora on the downed Pence Weatherlight! Marcu$ keeps the mounted position as he rains down hard punches on the Brawl superstar!
Miller just sits back and watches this happen as the Young Mogul lands punch after punch. He gets about five in before Pence gets his hands up to block the attacks. Miller has seen enough at this point and grabs the smaller $t. John, lifting him by the waist and slamming him on the ground. He picks him up again for another slam, but Marcu$ uses his momentum to flip over the North American champion and land on his feet in an incredible display of athleticism. Miller turns on a dime to try and engage again, but it met with a kick to the gut, followed by a suplex tie up, but before M$J can pick Miller up, Pence Weatherlight grabs the smaller man by the waist and lifts all three of them up, Landing a German suplex on Marcu$ $t. John, while he simultaneously lands a brainbuster suplex on David Miller!!
Watson
: HOLY HELL! What a display we just witnessed here!
The fans are going out of their mind right now at this match, but neither man is quick to their feet. Marcu$ stirs first and is moving to the corner, as Pence and Miller get to their knees and behind to trade fists back and forth! Miller to one knee now as they continue, and Pence gets to a knee as well. Both men on their feet now, but they are still trading punches as M$J gets to his feet by lifting himself up in the corner.
Sydney
: What is it going to take for someone to win this match!?
Miller finally ducks a fist from Pence and quickly grabs his arms - THE NONE PERCENTER! MILLER LOCKS IN THE NONE PERCENTER!!!
Pence starts to flail, but all this does is allow Miller to lock the hold in event tighter! Marcu$ $t. John sees the action going on and jumps at his opponents, looking for a money stomp, but it's at that moment that Pence Weatherlight uses his weight advantage to move Miller back into the corner, which makes Miller clip Marcu$' feet while he is in mid air, sending M$J spilling over the top rope and onto the outside! Miller doesn't let the hold go as Matt Mercer asks Pence if he wants to give up. Pence screams "NO!" as Miller pushes them out of the corner. Pence is able to maneuver around so that he is facing the corner now instead of Miller and Pence attempts to move them both into the corner, continuing to look for an escape. Miller will have none of it though as he screams out "MY FUCKING SHOW" and heaves Pence over his head, keeping the full nelson lock in. it's a full nelson suplex. Miller keeps the bridge for the cover…
ONE…
TWO…
THREE!!!
DING DING DING
Starr
: The winner of this match via pinfall…. DAVID MILLER!!!
Watson
: DAVID MILLER making a statement here tonight! We've never seen him use the full nelson to bridge into a pinfall, where did that come from?!
Sydney
: Desperation leads to innovation Tim. Miller had to know that Pence was not going to give up and he was on the verge of escaping. Seeing where M$J was on the outside, he knew he had time to improvise and well.. There you have it folks!
Watson:
An absolute banger of a match and all three of these men should be proud. We will see them ALL at WrestleFest next month! Right now though we have to take a break to pay some bills. We will be right back folks!
The camera cuts to commercial on the image of David Miller being handed his North American championship and staring down at Pence Weatherlight.
---
---
SINGLES MATCH
| | | |
| --- | --- | --- |
| | VS | |
| Stitches | | Killjoy Ito |
We return to ringside where Matt Mercer stands ready.
Watson:
Address whatever transition just happened and then opening Match Hype Comments
Starr:
The following match is for one fall. Joining us first, from Daly City, California, weighing in at two hundred and thirty five pounds, he is the Ace of Paramount ...
KILLJOY ITO!
'The Prodigal Son' Buddy Love walks out onto the stage and raises his arms into the air as the lights fade out. He jumps up and down as 'Deeper Deeper' begins to play. A strobe light circles around the stage as a single white spotlight hits the stage where Killjoy Ito is standing, his back facing the ring, his arms stretched out and his head down. He swings around to face the ring as Buddy Love runs up and stands next to him. After a quick word the pair start to walk towards the ring, Buddy runs ahead and charges up the steps and holds open the ropes for Killjoy to step through. Killjoy walks to the center of the ring, extends his arms and tilts his head back to soak everything in.
Starr:
And his opponent, from the Carnival Of Shattered Dreams, weighing in at two hundred and sixty pounds ...
STITCHES!
'One Missed Call (2008) Theme' plays as the lights go dark. As the beat in the music drops Stitches appears from behind the curtain. Stitches methodically makes his way down the entrance ramp with no care for the audience. Stitches approaches the nearby steel stairs, climbs up onto the apron and begins walking the edge of the apron like a tight rope before reaching the nearby ring post. Stitches climbs up onto the second rope and throws his arms out wide. Stitches enters the ring and sits down in the corner of the ring, waiting for the bell to ring.
DING DING DING
The atmosphere is tense. Stitches slides to his feet, easing his own tension with a dry, sly chuckle as Ito circles him, flicking out his wrists and rolling his shoulders. The former champion steps in for a lock-up, and the carnival clown teases acceptance before darting away, throwing back his head in laughter. Ito roars and charges, closing the distance with a furious lariat. Stitches stumbles off the ropes but doesn't go down; so Ito grabs him by one arm and the throat, driving the clown into an intense Irish whip. On the rebound, he hits a beautiful dropkick right to the SKULL! The impact garners an 'ooooh' of appreciation from the crowd.
Picking Stitches up like abandoned baggage, Ito connects with a thunderous headbutt, then a stinging backhand chop, dropping his opponent to their knees. Buddy Love applauds at ringside as his client postures for the fans, then lets out another battlecry and launches into a corkscrew roundhouse kick that about decapitates Stitches! Ito goes for the cover, but abandons it at one, shaking his head as he vows to deliver more punishment instead.
His hesitation costs him. Stitches is discombobulated, very clearly hurt by the opening salvo, but rolls to his feet and leaps into an inverted cutter, bringing his foe crashing down. Not quite releasing the facelock, he shifts his grip to Ito's hair, pulling him painfully to his feet to follow up with a backbreaker, right across the knee. The clown's painted face crumples into a maniacal grin, and he throws his arms up to the crowd, clearly mocking Killjoy for his earlier posturing. Before the jeers of the fans can settle in, he turns and starts stomping on his opponent.
Ito weathers the storm; he fights back to his feet while being pursued across the ring by Stitches, laughing and stamping his feet. There are bruises all over the Paramount ace's ribs, but he gets up and cuts off the assault with an impressive high kick, spinning clean through it to launch a vicious forearm smash across the brow. The crowd pops as Stitches bursts open, blood quickly bubbling into a rivulet across his eye socket. Ito doesn't relent, and goes for another spinning forearm, which is adroitly ducked. Stitches backs off, holding up his hands in a placating gesture in no way echoed by the savage grin across his face. Killjoy curses loudly in his native tongue, and whips a searing left roundhouse kick toward the ribs. It's caught by the clown.
Wagging his finger, 'no, no, no' in Ito's face, Stitches turns into a Dragon Screw, pitching his foe to the mat. Rising unassisted with legs spread over Ito, he quickly and dexterously locks in a snug Prism Effect. Leaning back with a violent chortle, he makes eye contact with an apoplectic Buddy Love at ringside, swinging the Paramount ace back and forth like a pendulum. Matt Mercer dives down close to Ito, to look for the submission.
Watson:
Stitches is trying to play mind games with the man who is destined to headline WrestleFest this year, Killjoy Ito.
Sydney:
It's working to an extent, but Killjoy is the ACE of Paramount for a reason. He isn't going to fall for all of this.
Ito's still fighting when Buddy Love springs up onto the apron and starts making noise, prompting Mercer to divide his attention. Knowing how this goes, Stitches scowls and breaks the submission himself, laying in a couple of rough stomps to ensure Ito stays down, then turning his attention toward the overweight manager. Whatever their opinion of the carnival clown may be, when he grabs Buddy Love and starts laying in with headbutts, the whole arena goes up in cheers. Stitches whips his leg back like he's batting a home run before delivering one last, crunching impact to the forehead that sends Love careening to the floor.
"THANK YOU, STITCHES!"
clap-clap-clapclapclap
"THANK YOU, STITCHES!"
Smirking coldly, the clown skips into a flamboyant bow, that just happens to drop him beneath an incoming dropkick by the recovered Killjoy Ito. Both men are back on their feet at the same time, staring one another down. Stitches arches a brow. Ito spits on the mat. They come together in a plain and simple brawl, smashing each other with fists, chops, and forearms, back and forth and seemingly matched equally. A devastating salvo of machine gun chops by Ito finally creates a little space, the clown stumbling away in seeming agony, before gritting his teeth and coming back with a two-handed rake across the eyes. Mercer steps in to give a warning, and Stitches just waves him off impatiently, grabbing Ito by the throat to simultaneously throttle him and deliver several sharp headbutts.
Mercer angrily applies a count, barking further warnings at the clown, who holds up his hands and steps all the way back to the far corner. Placing his spine to the turnbuckle, he sinks down to casually sit and watch Ito recover. The Paramount ace gets to his feet ready to fight, only to grow uncertain on finding Stitches with his hungry gaze. Sneering disdainfully, he motions the clown to stand, receiving nothing but a dead stare from that painted face. Swearing once more in Japanese, he starts forward and throws caution to the wind with a running knee.
Crunch! Stitches doesn't even try to move. It hits him right in the busted brow. In the time to takes Killjoy to ragefully bundle the clown up onto the turnbuckle, his face is a crimson mask turned out toward the crowd. Climbing up onto the corner post behind his opponent, Ito raises his arms in the air and claps twice, the Paramount fans picking it up in rhythm for a few moments before he roars and hits a suuuuuuper Tiger Suplex, all two hundred and sixty pounds of Stitches setting the ring to shuddering as Ito bridges into a pin.
ONE...
TWO...
THR--- NO!!
The clown kicks out! He keeps going, too, essentially bouncing to his feet and staggering wildly across the ring to hang across the ropes, mugging smugly through the crimson mask, as Killjoy Ito slaps the mat in frustration.
Watson:
WHAT AN IMPACT! That Tiger Driver hit Stitches hard, but he was able to recover quickly and get out of harms way.
Sydney:
Stitches is just as tenured as Killjoy. They both know that the best offense is usually a good retreat.
Ito isn't hanging around long. He hits the ropes and charges his dangling opponent, hitting a front dropkick to dislodge him, landing catlike to catch Stitches across his shoulders on the rebound. To a swell of appreciation from the crowd, he turns in place, and nails a massive Death Valley Driver - not to the ring apron, but right over the top rope to the floor. For his part, Ito rebounds into a spin and throws up his arms momentarily, ensuring he has everybody's attention so he can hit the opposing ropes a second time. Stitches is down and out, easy prey as Killjoy Ito arcs beautifully through the air into a suicide somersault senton.
Buddy Love is in action once more, there to heckle Stitches as Ito picks him up by the hair and stuns him with a couple of brisk chops. Matt Mercer has started a count, and so Love moves away to try and distract the referee while Killjoy scoops the carnival clown back over his shoulders and hits a gut buster across the barricade. The fans are there for this, if only because it gives them all an excuse to jack their jaws at Stitches, who flops into the front row and momentarily disappears from view as Ito holds himself up to catch his breath.
The count has meanwhile been stalled; Mercer is threatening to eject Love from ringside if he doesn't stop interfering with his officiating. Killjoy rights himself just in time for Stitches to come bounding over the barricade ten feet away, holding a steel chair. Ito barely turns in time to intercept it, catching the weapon and wrestling for domination with the clown, who grins and spits a mouthful of his own blood into the self-proclaimed ace's face. Ito instinctively releases his hold and covers his eyes, falling away from the scarlet stream.
Stitches presses the attack anyway, frustration now upon his painted face, and Ito manages to roll into a scissor takedown, the chair falling harmlessly to the floor as the clown impacts the barricade face-first. Kipping up, Killjoy Ito grabs his opponent and rolls him back into the ring.
Stitches it out on his feet, dazed and coated in his own blood. With another battlecry, Ito scoops him up and steps into the center, showing his power as he keeps the dripping mess of Stitches in the air for fully ten seconds before he's brought crashing down with the Burakkuauto! His brain well and truly busted, it's easy for Ito to get him into position for the follow-up, hitting the ropes one last time and coming in for the Kill-Shot - the Kettei-Da - his knee smashing the already-broken Stitches into sweet, sweet oblivion. The fans count along; surely, it's a three?
ONE...
TWO...
THREE!!!
DING DING DING
Starr:
And your winner, via pinfall... the Ace of Paramount,
KILLJOY! ITO!
His victory his redemption, Killjoy Ito surges to his feet with a roar, beating his chest and stepping forward to shake the ropes before throwing his arms wide, his head back. His expression clouds, however, as he turns and sees the fallen Stitches, and the strong style superstar can't resist stepping to disdainfully wash the clown's face with his booted foot, bending down to hiss vengeful words in the broken man's ear. Wiping his mouth as he straightens up, Ito leaves his anger behind and mounts the turnbuckle, basking in the moment. Back on top.
Watson:
Yes! Yes! Yes! With immaculate technique and unmatchable fury, Killjoy Ito is a modern day warrior and it seems, finally, he's back to his winning ways here on Paramount. Even Stitches couldn't stop him tonight.
Sydney:
Please. Buddy Love was the difference maker, if you ask me. Stitches could absolutely have stopped Ito - again; but either way, these men hurt each other bad and I love it. Great match, Tim, but as always, it's the house that really wins. It's Paramount, baby, and having our ace on top form only makes us stronger. Aces high, jokers suck here tonight.
The fans show their appreciation for as long as they're allowed to, even with Buddy Love similarly delighted at ringside, and Killjoy Ito takes his time in relinquishing the ring to rejoin his manager. Once they finally make their way up the ramp, he turns and solemnly, gratefully bows to one last tumultuous pop from those who appreciate his efforts; and more so, his hard-won victory.
Watson:
Up next we are going to find out who will be the LAST entrant to that massive five way X-Division championship match at WrestleFest when Nevaeh takes on Bathsheba! DON'T GO ANYWHERE!!!
The camera quickly cuts to commercial break.
---
---
TAG TEAM SHOWCASE
FATAL FOURWAY MATCH
NON-TITLE
| | | | | | | |
| --- | --- | --- | --- | --- | --- | --- |
| | VS | | VS | | VS | |
| Halo Syndicate | | 3C | | Southern Express | | Rushin' Roulette |
We return to ringside where we head to commentary!
Watson:
Well folks, it's been a wild night so far on our season finale of Paramount, but right now we have absolute turmoil ahead of us! Three of the brands of EWC are represented as four teams square off to make a statement in the tag team division, including our champions Rushin' Roulette and their number one contenders, The Southern Express, ahead of their X-Division match at WrestleFest! Let's go to the ring!
Starr:
The following match is a Fatal Four-Way Tag Team Match, scheduled for one fall to a finish! Joining us first, at a combined weight of 247 pounds, Nina and Carrie Samson ...
THE HALO SYNDICATE!
"Doing It Wrong" by Brent Rivera blasts across the speakers as pink and yellow lights bounce around the arena. Nina and Carrie Samson burst through the curtains as the crowd goes nuts. They stand on the stage, fist bump with each other before sprinting down the ramp and hyping the crowd by standing on the turnbuckles.
Starr:
And their opponents, representing 3C, at a combined weight of 336 pounds ...
CANDY AND JORDAN FREAKIN' SHARPE!
'Tales of the Electric Romeo' by Trailerhead Triumph plays as Candy and Jordan Sharpe make their way to the ring, hyping the fans up along the way...even with the underlying uncertainty surrounding Candy, her demeanor seems pleasant enough as they enter the ring, gearing up for this big match.
Starr:
Introducing next, their opponents, being accompanied to the ring by Bunny Love, from Nashville, Tennessee, at a combined weight of 445 pounds...Bobby Rose and Jimmy Lane ...
THE SOUTHERN EXPRESS!
The electric guitar kicks in to 'Stranglehold' as the crowd gets to their feet, some of the older females in the crowd start to scream like they did when they were younger as Bunny Love walks out onto the stage and is quickly followed by Bobby Rose and Jimmy Lane. Bunny leads the way as the pair reach out and high five with the fans as the walk to the ring, Bunny marches up the steps and steps through the ropes as Bobby and Jimmy climb up onto the apron and step through the ropes. Jimmy climbs up to the middle turnbuckle and Bobby stands in the corner as both men toss out bandannas to the crowd as Bunny stands in the middle of the ring as though presenting the tag team mainstays.
Starr:
And finally, their opponents, at a combined weight of 415 pounds, they are the EWC Tag Team Champions consisting of the Undisputed Champion Ace King and the X-Division Champion El Pablo ...
RUSHIN' ROULETTE!
The opening riff to 'Guerrilla Radio' starts up, and strobe lights with
colors
throughout the spectrum begin to flash through Madison Square Garden. On the first cymbal crash, Ace King and El Pablo step out with their titles to boisterous applause from the crowd. Both men throw small packs of Skittles out to the crowd as they make their way down to the ramp, both looking confident as they step into the ring, readying up for their opponents.
DING DING DING
The bell rings and we start things off with Nina and Pablo, refusing a more traditional lock-up in favor of exchanging flips and arm drags, each looking to get an upper hand over the other until Pablo manages to send Nina flying with a headscissors takedown...but Nina is back on her feet already, and we're at our first standoff of the match! Pablo applauds, which is followed by that of the crowd as the two go back at it...but this time, Nina catches the X-Division Champion by surprise with an running bulldog!
Nina doesn't get a chance to follow up however, as Jimmy tags himself in with a slap on Nina's shoulder! Nina mouths off with Jimmy on this, but is scolded by the ref to get back to her corner as Jimmy goes to work on Pablo with some stomps before getting the champ to his feet. Jimmy sends Pablo to the ropes with an Irish whip, but Pablo ducks a clothesline attempt on the rebound to connect with a crossbody!
The crowd shows their appreciation as Pablo gets a tag to Ace...but Jimmy rolls out of the way of the Gambler before getting to his feet. Ace is on the pursuit, but Jordan gets in with a blind tag to confront the Undisputed Champion. King glares at Sharpe for a moment before letting a smirk slip, motioning for Sharpe to bring it on as the two trade lefts and rights. King eventually gets the upper hand here, laying into Sharpe with some hard chops sending him into the corner. King makes good on his moniker, taking a gamble with a running clothesline in the corner...but it doesn't pay off as Sharpe dodges it at the last second!
Watson:
Wow, close call there by King but Jordan had it scouted!
Sydney:
Things got really physical there, and this could get really ugly for either man in a second!
Jordan wastes no time or movement though, quickly grabbing King with a waistlock before sending the Gambler on a one-way ride to the canvas with a German suplex! Sharpe bridges the neck, and he's got King's shoulders pinned as the ref makes the count!
ONE...
NO!
Carrie Samson is the closest to where this is happening, and she's the one who breaks the pin up by kicking Sharpe's leg out from underneath him! Sharpe quickly gets back up, mouthing off with Carrie...who stands her ground against the former Indy Champion, leaving the two to stare each other down until Carrie shoves Jordan away.
Things break down from here as Nina gets involved, and slowly but surely everyone is in the ring going at it with each other! The ref has lost all control of this match at the moment, trying his best to maintain order in the midst of this chaos...something the Southern Express take advantage of as they lay in some heavy offense on their WrestleFest opponents!
Double clothesline on Pablo followed by a classic high-and-low on the Gambler before the duo head back to the apron as the insanity finally wears down! No one's quite the wiser in this as Jordan makes a tag to Candy, whose recent shifts in attitude become more evident as she takes advantage of a worn-down King with a springboard leg drop and the cover!
ONE...
TWO...
NO!
King manages to kick out, much to Candy's surprise and chagrin! The champ slowly gets to his feet, but is quickly rushed by Candy who sends the Gambler to the corner with a dropkick...where Carrie is waiting with a blind tag! Carrie has had enough of sitting out of this match and charges right into it, going after a former Insanity Cage winner with a flurry of offense leading up to a neckbreaker that drops Candy to the canvas! Cover by Carrie!
ONE...
NOPE!
Candy kicks out quickly, rolling away to get back to her feet, and the crowd applauds the standoff we get between these two!
Watson:
Great athleticism by both women here!
Sydney:
You gotta wonder who's gonna sink their teeth in and take advantage, though!
Candy charges at the Samson sister, sending her to the canvas before unloading with punches! Carrie is eventually able to get back up, but before she can get her revenge Candy is tagged out by Bobby, leading to a verbal sparring between the two before Carrie rolls up Bobby! It's the most dangerous maneuver in professional wrestling, but is it enough for the win!? The ref makes the count!
ONE...
TW- NO!
Bobby kicks out, refusing to lose as soon as he gets into the match! Candy charges back in looking to get involved, but is sent out of the ring by Bobby with a clothesline over the top rope! This riles Jordan up as he runs in, only to get caught with a drop toehold by Carrie! This draws out the champs King and Pablo, but the Express quickly cut them off and send them out of the ring as well! It's a two-on-one situation as the Express turn their attention to Carrie, only for Nina to run in to even the odds!
The four go at it, until the former champs get the advantage...and deliver superkicks in stereo to the Syndicate! MIC DROP! Nina is still worn out from earlier, giving the Express an opening as Jimmy sets Carrie up for a tombstone piledriver while Bobby climbs to the top turnbuckle, launching himself to add some extra spice on it! GOOD NIGHT NEW YORK! Bobby goes for the cover, and Jimmy keeps anyone close from breaking it up!
ONE...
TWO...
THREE!!!
DING DING DING
Starr:
And your winners, via pinfall...
THE SOUTHERN EXPRESS!
The ref raises both of the Express's arms in victory as Bunny comes in to celebrate with them, the Samson sisters finally coming to as we cut back to commentary.
Watson:
What a close match this was, folks! Just as chaotic as we thought it'd be!
Sydney:
Really came down to the wire there, but Jimmy and Bobby make a trip to the pay windah ahead of their title match at WrestleFest!
With the Syndicate heading out of the ring, 3C eventually follow suit...but the champions are back to their feet and in the ring, giving us a staredown between these teams.
Watson:
Oh boy, things are heating up really quick here! Folks, we need to let this simmer down but in just a moment we'll be giving you more action in our Paramount season finale!
The two teams start exchanging choice words for each other, with the Express eventually backing down just enough to save their energy for the upcoming title match as we cut away from ringside to commercial.
---
---
SINGLES MATCH
X-DIVISION RULES
WINNER FIGHTS FOR X-DIVISION TITLE AT WRESTLEFEST XIX
| | | |
| --- | --- | --- |
| | VS | |
| Nevaeh | | Bathsheba |
We return to ringside where Isabella Starr is standing in the ring, waiting for the next match.
Watson:
And we're back folks! Man I cannot get over how good that fatal four way tag team match was, Cid. The Southern Express snow have the momentum leading into WrestleFest in Rio!
Starr:
That they do, but don't forget that also Ace and Pablo have singles matches to prepare for as well. So how much are they going to put into this knowing they still have to compete AGAIN 2-3 days later? What were they thinking accepting an X-Division rules tag team title match to kick off night one of the greatest Pay-per-view spectacle on Earth?
Watson: That's a great question Cid, and we will find out December 17th through December 20th LIVE on Pay-Per-View and the EWC Network. Go subscribe now!
Once "Gasoline" by Porcelain and the Tramps is heard, Nevaeh comes walking out from the back to a chorus of boos. But judging by the smile on her face she doesn't seem to mind. As she makes her way down the aisle, Nevaeh does her best not to let anyone touch her along the way.
Announcer:
Coming to the ring at this time from Las Vegas, Nevada, this is...
NEEEEAVEAHHHHHH!!!!
After walking up on the ring apron, Nevaeh strikes a pose and give her backside a little shake before stepping between the ropes. Once inside, she mouths off to the fans and paces the ring a bit as she waits for the match to begin.
Starr:
And her opponent, from BABYLON, weighing in at 130 pounds ...
BAAAAAATHSSSHHHEEEEEBBBAAA!!!!
As the violin starts the arena plunges into darkness and stays pitch black for the first 40 seconds until the piano starts. When it does a red spotlight shines down shines down on Father Mathias who is cackling with laughter. After another 20 seconds he slams his cane on the stage which causes fire to shoot up from the stage behind him to the left and right. Bathsheba comes crawling out from under the stage and stops when she gets to Father Mathias' feet. Together they go to the ring where Bathsheba slides under the bottom rope where she listens to Father Mathias' last minute instructions
DING DING DING

In the ring, the two rush in and Bathsheba throwing lumber but Nevaeh ducks the arms and pulls her into a wristlock. Bathsheba powers out of it and throws a clothesline, but Nevaeh ducks, locks on a rear waistlock, and goes for the German but Bathsheba powers out of the hold, taking hold of both wrists and kicking Nevaeh in the gut. She proceeds to viciously batter her with overhand strikes to the back. A forearm to the gut momentarily halts Bathsheba followed by a chop to the chest. Bathsheba answers back with one of her own, nearly rocking Nevaeh off her feet! The two go back and forth, exchanging chops!
Watson:
Wow, this match is much more back and forth than I thought it would be to start off. Bathsheba is holding her own against Nevaeh
Sydney:
The Whore of Babylon really wants this win tonight!
Bathsheba suddenly catches Nevaeh off guard with THE BLOOD MIST!!! Nevaeh staggers into the ropes and a running Shotgun Dropkick sends her flipping over the ropes to the outside!!! Bathsheba rolls out of the ring after her and digs under the ring apron to pull out a wicked barbwire wrapped 2x4. Nevaeh gets to her feet and is battered across the back once... twice... three times, blood drawn on the third shot in streaking cuts across exposed flesh! Nevaeh falls to her knees and Bathsheba slips the board under her neck. She's pulled up to her feet being choked viciously until she manages to a stomp to the foot, a back kick to the knee, and then slips free to dropkick Bathsheba into the apron! Bathsheba swings for the fences, Nevaeh dips past her, stops a few feet, then spins around and comes back with THE CAST OUT OF HEAVEN KICK!!! Nevaeh picks up Bathsheba and slings her under the ropes and back into the ring!
Watson:
OH DAMN! Nevaeh with the big kick! This one might be over!
Sydney:
It ain't over yet Tim! Last show of the season, everyone is pulling out all the stops!
As Nevaeh gathers Bathsheba up, she's pulled right into a facebite!!! Nevaeh screams as Bathsheba rises with her forehead being gnashed between nasty teeth. Shove off with Nevaeh's forehead bleeding and DECAPITATION-NO!!! Nevaeh ducks it, catches Bathsheba in a Running Bulldog and transitions right into THE GATES OF HELL!!! Dead center in the middle oft he ring, Bathsheba can only tap out!
DING DING DING
Starr:
And your winner, via submission
NEVAEH!!!!
Nevaeh rolls out of the ring and pumps her fist in victory as her music plays!
Watson:
Man, Bathsheba might have just had the match of her career so far in EWC, but Nevaeh was just too much for the Whore of Babylon.
Sydney:
Last match of the season Tim,
Waston
: No more Waterboy jokes Cid!!
Bathsheba slams her fists to the canvas in anger as Nevaeh heads to the back, leaving the monster behind.
Watson:
WE still have our massive Main Event to come. the CW Broadcast Championship is on the line! Stay tuned folks, we will be right back!
Camera quickly cuts to commercial break.
---
---
SINGLES MATCH
FOR THE CW BROADCAST CHAMPIONSHIP
| | | |
| --- | --- | --- |
| | VS | |
| Mercenary | | James Keaton |
We return to ringside where Tim and Cid are standing by!
Watson:
It's time for our main event and this one promises to be a banger for the CW Broadcast Championship.
Sydney:
Last week Mercenary had the audacity to come right out and demand a shot at James Keaton's title and to add a little stupid to that crazy he promised that if he doesn't beat The Wicked he will forfeit his spot on the Paramount roster.
Watson:
No one ever accused The Outlaw of being short on courage but even I think that might be a little too much to risk just for another chance to take home the gold.
Sydney:
It's downright suicidal if you ask me Tim, especially when you consider the big guy's pathetic record when it comes to title shots. He's 0-4 in championship matches with losses against Kyle Gautier, Stitches, Robby Rayder and most recently to David Miller. After the terrible season he's had this challenge just stinks of desperation.
Watson:
Be that as it may Cid I'm sure that this match will be one heck of a way to close out the season. Let's go to Isabella Starr for the introductions.
Starr:
The following match is one fall to a finish for the CW Broadcast Championship! Joining us first, hailing from West Oakland California He is the EWC Outlaw. He is...
The Mercenary!

Dropkick Murphy's "
The Gauntlet"
blasts over the PA. A flashing red strobe lights the stage as the rest of the room goes dark. Mercenary swaggers out onto the stage where he pauses to cross both arms, gloved fists clenched, across his chest and under his chin in an X. The pose resembles a skull and crossbones. To either side of him the stage explodes in motes of red and orange flame. The fans sing along as the song comes to its chorus:
And I'll Stand Up with you.
AND I'LL STAND UP WITH YOU!
As the music plays the big outlaw starts to stalk towards the ring, but he only makes it halfway down the ramp before a figure rushes up from behind cracking him across the back with a steel chair. Taken by surprise Mercenary stumbles a few steps forward and is unable to regain his balance before the second chair strike brings him to his knees.


Watson:
The damn champion didn't even wait for a proper introduction to blindside the challenger before the bell!
Sydney:
The guy called out The Wicked Tim and in the EWC you really have to watch what you ask for because you sure as shootin' are gonna get it. And right now Mercenary is getting it from the CW Champ and his steel chair!
Struggling to find his footing Mercenary manages to block an intended head shot that causes him to trip backwards and roll the rest of the way down to ringside where he pushes up on his elbows and knees trying to get up off the concrete floor. Keaton closes the gap and brings the flat of the chair down across his spine. Standing over his fallen opponent James grins sadistically and steps on his back, using his body as a step up to the ring apron. Climbing between the ropes he goes to the center of the ring and holds his CW belt high over his head to a chorus of hate from the crowd. He laughs and mockingly does a little dance before turning with menace on referee Matt Mercer to demand that he call for the bell to start the match.
DING DING DING
While Keaton takes the time to mock the crowd Mercenary uses the opportunity to pull himself to his feet with the help of the ring skirt. Leaning on the apron he tries to shake off the blindside beating. Seeing the challenger on his feet Keaton passes his belt off to the ref and runs the ropes, launching himself at Mercenary with a basement dropkick through the top and middle ropes. Both of his boot soles glance off the side of Mercenary's head sending him stumbling sideways where he manages to catch himself on the guardrail before he fell all the way back to the ground. The champion is on him with the rabid tenacity of an English Bull Terrier, hitting him with a European Uppercut that he follows up with several Knife-Edge Chops to the chest. Ripping at his T-Shirt and the singlet underneath he lays bare the skin which soon shows signs of rising red welts from the chops that viciously slice and tear at his opponent's exposed flesh.
Mercenary does his best to fend off the relentless assault. Keaton backs up a step and screams in The Outlaw's face but the taunt doesn't have the demoralizing result that was intended. Instead Mercenary snaps out of his stupor with a look of rage on his face. The big brute kicks Keaton square in the chest with a Jumping Pump Kick that knocks him back against the apron. Hearing Matt Mercer's count approaching 10 James rolls under the bottom rope followed closely by a leaping Mercenary who barely manages to beat the count by half-a-second.
Watson:
James Keaton is being absolutely relentless here tonight!
Sydney:
He knows what this win could mean for him. He knows that this is a statement match for him. This kind of victory could make or break his career here in EWC!
Keaton goes for a Low Angle Soccer Style Kick but Merc manages to fend it off with his forearm as he gains his vertical base and the two big bulls square off in the center of the ring. Out of a Collar and Elbow Tie Up Keaton tries to grab a Side Headlock, but Mercenary slips the hold and throws James with a Hip Toss. Pulling him up by the arm Mercenary wrenches him onto his shoulder only to plant him with a Pumphandle Slam variation of the Michinoku Driver. Grabbing a handful of hair he pulls him up into position for an evenflow DDT, but Keaton shifts his weight forward on the way up, buckling Mercenary's knee with an awkward version of a Chop Block that brings him down like a brick wall after the wrecking ball. Rushing to the corner as Mercenary writhes on the mat clutching at his knee Keaton climbs to the second turnbuckle, dropping the length of his leg across Mike's upper torso with all his weight behind it.
Pulling the taller man to his feet from behind James wraps him up with a waist lock, throwing him onto his head and shoulders with a Release German Suplex. Rolling to his feet Keaton salutes the fans and sticks his tongue out with a wide-eyed grin. It is clear that he is taking pleasure in the punishment. Grabbing Mercenary's legs he flips him face down and locks on a Boston Crab. But Mercenary's height puts him closer to the ropes than Keaton realized and the big man manages to break the hold by stretching one of his long arms out to grab hold of the bottom rope. Matt Mercer barks at the Champion to release the hold, which he does after keeping it on for a four count. Dropping his legs James shows disrespect for the Mercenary by turning his back on him and walking over to lean in the corner while Merc uses the ropes to pull himself to his feet. The second he is upright Keaton rushes at him out of the corner, blasting him back down with a Northern Lariat to the back of the neck.
Watson:
Mercenary making the champ pay for the disrespect there! That was a bold move by The Wicked.
Sydney:
He's getting a little too cocky for his own good here. He needs to watch that!!
Hooking the big man under his arms he pulls him to his feet flinging his bulk over with a Northern Lights Suplex, bridging into a pin.
One...
Two...
No!
Mercenary somehow finds the strength to bridge up out of the cover. Gaining control he turns Keaton's body over, lugging him up into a Gotch Style Piledriver, spiking James's head off the mat at a very ugly angle. Keaton's body crumples to the mat but Mercenary presses his advantage. Locking in a Full Nelson he picks his opponent up off his feet, thrashing his body from side to side before bouncing him off the mat with a Full Nelson Slam. Seeing his opportunity he elevates him into a Crucifix to set him up for The Doom Shadow but Keaton wriggles free hitting Mercenary with a Back Elbow Strike and a Manhattan Drop. Maintaining control he follows this up with a Belly-To-Back Suplex. With the big man down Keaton climbs up to the top turnbuckle preparing to hit his Double Knee Drop Finisher: The Story So Far.
But with a surprising burst of speed Mercenary gets to his feet, running full speed at the turnbuckles he steps up to the first turnbuckle, trapping Keaton's head and arm he pulls his body backwards taking James over with a Front Head and Arm Tazz-Plex to a shocked pop from the fans.
HOLY SHIT!
HOLY SHIT!
HOLY SHIT!
Mercenary scrambles to make the cover:
One...
Two...
Thr--
Keaton kicks out!
Watson:
WE ALMOST HAD A NEW CHAMPION!!! Mercenary was milliseconds away from winning his first title here in EWC!
Sydney:
Horseshoes, Hand grenades, nuclear warfare and STDs Tim.. That's the only time almsot counts.
Watson
: STDs?
Sydney
: Yea, as in "I ALMOST got the clap from that escort last night"
Watson
: Jesus Christ Cid.. This is a family show!
Sydney
: Not if you're watching it on EWC Network, it's only $7.95 a month! Sign up now at EWCTV.com!
Mercenary gets up as Keaton struggles upright. Both men face each other on their knees. Mercenary has been busted open the hard way and Keaton's hair and beard are matted with sweat. For a moment they just size each other up before James rocks the Mercenary with an open hand to the ear. Mercenary responds with an open palm strike of his own. They lay into each other with a frenzy of chops and strikes, lefts and rights. Sweat, blood and spit spatter the ring. Mercenary goes into a crouch and grabs the back of Keaton's head, pulling him forward into a three-peat of face rocking Knee Strikes followed by a Forearm Smash to the back of the neck. Pulling him up by the dreads he picks him up into a Vertical Brain Buster, letting the blood rush to his head as the fans count to 10 before bringing him back down to the mat. He goes for the pin:
One...
Two...
Kickout!
Watson:
HOW DOES JAMES KEATON KEEP KICKING OUT?!
Sydney:
I don't know but good God is this match fantastic right now!
Mercenary slaps the mat and rubs his hand back and forth through the sweaty spikes of his hair in complete frustration. Grabbing a handful of hair he pulls James to his feet but before he can commit to a move Keaton whips him into the ropes, catching him on the return with a Wicked Backbreaker. Quickly picking Merc back up with a waist lock he hits a Gut Wrench Powerbomb on the bigger man but immediately grabs at his back as it appears he's tweaked it from the strain. Waving off the referee who comes to check on the injury he angrily stomps the Mercenary to punish him for his pain. Bringing him to his knees he locks on a Sleeper Hold, dropping to the mat to give himself a break as the hold robs his opponent of his breath.
The fans start to stomp and clap in an attempt to rouse the Mercenary as the ref checks to see if he's started to fade. He raises Mercenary's hand:
Once
.
.
.
.
Twice
.
.
.
.
.
On the third time Mercenary's hand stays up. He clenches his fist as he starts to struggle, throwing Back Elbow Strikes into the side of Keaton's head until he is forced to relinquish the hold. Keaton lets go and starts to land hammer fists to the side of his head. Both men fight their way back up until they are standing toe-to-toe again exchanging punches, chops and elbow strikes. Mercenary stepped back enough to give him room to throw a Roaring Elbow that Keaton ducks and counters with an elbow strike of his own. He sends Mercenary for the ride into the opposite ropes but Mercenary counters an attempted Suplex by ducking into a Fireman's Carry and landing a Death Valley Driver. But he is unable to go for the cover because Keaton has the ring instinct to roll out of to the floor to recover from the combination.
Watson:
Mercenary will NOT give up! He wants this championship win so badly, you can see it all over his bloody face!
Sydney:
And Tim's not British, he really is talking about the crimson mask that Mercenary is wearing!
Following the Champion out to the floor Mercenary finds Keaton playing a bit of possum as he grabs him off his guard and whips him into the corner of the guardrail, following him in with a combination of a Body Splash and a Double Axe Handle. Grabbing him by the back of the head Keaton berates him as he rams his face into the steel barrier several times until the blood really starts to flow. Fishhooking Mercenary he pulls his head back to show the camera the damage that he's done, gouging at one of his eyes for insult to injury. But his celebration turns into a howl of pain as Mercenary bites down on his fingers. Getting control of James's weight he lifts him up and crotches him on the rail with an Atomic Drop, pie facing him into the front row where he sprawls across a row of empty chairs that have been vacated by nervous fans who had already fled to safety. Using a chair to climb up on the guardrail Mercenary shakily gets his balance and took a deep breath before dropping a Guillotine Leg Drop across Keaton's throat as the two crash to the floor through a pile of steel chairs. The scene looks like a car crash.
Watson:
OH MY GOD! MERCENARY JUST GAVE JAMES KEATON A TRACHEOTOMY THE HARD WAY!!!
Sydney:
I've heard of the Ice-Pick Lobotomy but that one is definitely new to me!
In the ring Matt Mercer is giving them a little leeway on the count as both men start to stir and clamber out of the crowd to get back in the ring. The fans go wild and start to chant:
FIGHT FOREVER!

FIGHT FOREVER!

FIGHT FOREVER!
James is the first of the two to reach his feet, climbing up on the apron and waiting for Mercenary to enter the ring. As soon as he is back between the ropes Keaton launches himself with a springboard hitting his opponent solid with the Psycho Crusher. The European Uppercut knocks Mercenary into LaLa Land and leaves him wide open for the Champ to hit The Burning Hammer. James looks down at his prone opponent with a look almost verging on respect. Looking up he points to the top turnbuckle and with what seems like it might be his last reserve of energy he makes his way to the top, pausing to look down on the man on the mat before leaping into space to tell the world The Story So Far. Both knees fall solidly down on the Mercenary's chest, knocking what's left of the remaining fight right out of him. Keaton makes the cover:
One...
Two...
Three!!!
DING DING DING
Starr:
And your winner, and STILL the CW Broadcast Champion...
The Wicked, JAMES KEATON!

"The Wicked and The Cursed"
by The Cold Stares plays throughout the arena as James Keaton celebrates his victory. Snatching his belt out of Matt Mercer's hand he stands over Mercenary with the belt held high in the air. Throwing the gold over his shoulder he leaves the ring and walks up the ramp with no shortage of confidence leaving Mercenary to end his season just like it began, laying alone in a puddle of blood.
Watson:
He fought like Hell. He gave it his all. But ladies and gentlemen I'm sorry to say that he just came up short again. But what a fight it was.
Sydney:
He put it all on the line and lost. James Keaton proved that he just wanted it more. So say your farewells while you can folks because Mercenary is no longer a part of the Paramount roster.
Watson:
Where does he go from here? We'll just have to wait to find that out. One place I know that he'll be is back in Brazil with the rest of us for Wrestlefest. What a season this has been folks. It's been one Hell of a ride and next year promises to be that much better. Season TWO of Paramount Wrestling kicks off on Wednesday February 16th right here on the CW network and around the World on EWCTV! Season 23, the 25th anniversary of the EWC, kicks off Monday February 7th when Monday Night Brawl returns to the air, followed by Friday Night Rampage on February 11th and then PRIME returns to the air on February Sunday, February 13th! You won't want to miss it. Next for the EWC though is the 4 day event known as WRESTLEFEST! For Cid Sydney, this is Tim Watson saying so long from the Premiere year of Paramount Wrestling.
In the ring Mercenary leans on the ropes with a resolved expression of acceptance on his face. He salutes the crowd who all start to chant:
Thank You Outlaw! Thank You Outlaw!
Mercenary accepts the chant with a stoic smile and a nod. Walking up the ramp he stops on the stage to throw a fist in the air as a final farewell to the fans who embraced him despite his many flaws.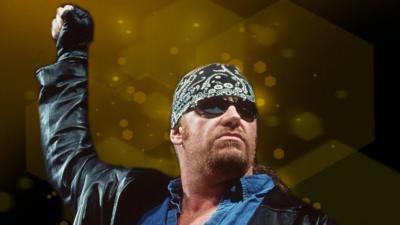 This is the last image we see as the feed cuts to black.
..................................................................................................................

MATCH WRITERS
MATCH ONE
WRITER:

Gabrielle Visconty
MATCH TWO
WRITER:

Calamity Nguyen
MATCH THREE
WRITER:

David Miller
MATCH FOUR
WRITER:

PARAMOUNT
MATCH FIVE
WRITER:

Calamity Nguyen
MATCH SIX
WRITER:

MNB
MATCH SEVEN
WRITER:

Melinda Rhodes




MATCH EIGHT /MAIN EVENT
WRITER:

MERCENARY
..................................................................................................................
RECAP OF WINNERS
SINGLES MATCH
Adriana Aquilla Vs Emma Louise
WINNER: Adriana Aquilla
...
TRIPLE THREAT
X-DIVISION RULES
Austin Allen (NS)(PINNED) Vs Jason Hunter Vs Isabella
WINNER: Isabella
...
SINGLES MATCH
Aiya Vs Yung Chedda (NS)
WINNER: Aiya
...
TRIPLE THREAT MATCH
NON-TITLE
Pence Weatherlight (PINNED) Vs Marcu$ $t. John Vs David Miller
WINNER: David Miller
...
SINGLES MATCH
Stitches Vs Killjoy Ito
WINNER: Killjoy Ito
...
FATAL FOURWAY TAG TEAM MATCH
The Halo Syndicate (PINNED) Vs 3C Vs The Southern Express Vs Rushin' Roulette
WINNERS: The Southern Express
...
SINGLES MATCH
X-DIVISION RULES
Nevaeh Vs Bathsheba
WINNER: Nevaeh
...
SINGLES MATCH
FOR THE CW BROADCAST CHAMPIONSHIP
Mercenary Vs James Keaton
WINNER:
and STILL CW Broadcast Champion: James Keaton

...............................................................................................................…
MVP OF THE NIGHT:

David Miller

&

TheSouthernExpress


MATCH OF THE NIGHT:

Grace Holt

Vs 3C(

JFS

&

_SC_

) Vs

TheSouthernExpress

Vs Rushin' Roulette (

Ace King

&

EPFTW!

!)


© THE EXTREME WRESTLING CORPORATION 2021