Post by President Mac on Feb 27, 2022 15:42:04 GMT -6
The Extreme Wrestling Corporation presents

PRIME
Sunday's at 10:00 PM CST on Showtime (Also on TSN 1-4, Sky Sports, EWCTV)
Brought to you by Under Armour, Sony and Dr Pepper


EPISODE #93


MARCH 13TH

2022

THE ONE BEFORE STRANGLEMANIA

---------------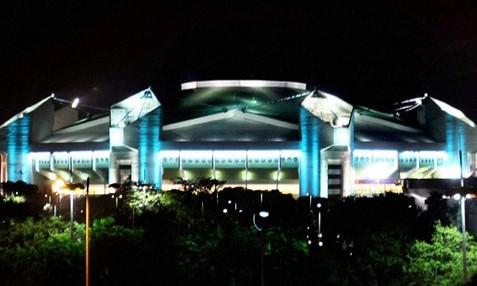 LIVE! from the Indira Gandhi Arena in New Delhi, India

::Ticket Information::

Ticket prices (in USD):
$85, $65, $35, $30, $25, $20, $15, $9

Prices do not include service charges, parking or facility fees

---
SINGLES MATCH
Old Man Jeff
Vs Kyle Gautier
--------------------
SINGLES MATCH
The Defender
Vs Tyler Quest
--------------------
BRAWL VS PRIME
SINGLES MATCH
Stitches
Vs Amber Lisa Hall
--------------------
TAG TEAM MATCH
The Mechanical Animals
Vs Halo Syndicate
--------------------
X-DIVISION - NON TITLE
"Headhuntress" Aiya
Vs El Pablo
--------------------
FATAL FOURWAY FIRST BLOOD
BRAND WARFARE MATCH
KU
Vs Ace King
Vs Remarkable Mark Keaton
Vs Callie Clark
It's Brawl, Rampage, Paramount and Prime all represented in this insane fatal fourway where the winner is the first person to cause an opponent to bleed.
NON-TITLE SINGLES MATCH
Dalilah Ashe
Vs Narumi Tsutsumi
--------------------
SHOWTIME BROADCAST
CHAMPIONSHIP MATCH
Bosa
Vs Scorpio
With another successful defense in the books, his 5th,
Scorpio
looks to keep the momentum going heading into
StrangleMania
where he very well might find himself double booked. Standing in his way is Bosa, the former
FX Champion
who had 4 successful defenses of his own.
Should Bosa win, he'll become a 2x
Broadcast Champion
(FX & SHO) and find himself headed to
StrangleMania
--------------------
MAIN EVENT
STRANGLEMANIA
WARMUP MATCH
EDDIE DOZIER

Vs JIMMY LANE
Sabotage & The Southern Express are set to battle at StrangleMania for the EWC World Tag Team Championships.
Eddie Dozier and Jimmy Lane look to heat up the rivalry as they face off in singles competition.
Callie Clark and Bobby Rose will be handcuffed at ringside to keep each other from interfering.

---
CARD SUBJECT TO CHANGE

....



» OUT OF CHARACTER MATCH PROMO INFORMATION »


Results will be posted Sunday MARCH 13TH 2022


» ROLE-PLAY DEADLINE »
THURSDAY MARCH 10TH @ 11:45 PM CST
» MATCH DEADLINE »

FRIDAY MARCH 11TH @ 10:00 PM CST

» SCORECARD DEADLINE »
SATURDAY MARCH 12TH @ 5:00 PM CST
» SEGMENT DEADLINE »

SATURDAY MARCH 12TH @ 10:00 PM CST

© THE EXTREME WRESTLING CORPORATION 2022