Post by MNB on Apr 18, 2022 20:54:08 GMT -6
WARNING:
This live event contains strong coarse language (L), and intense violence (V) which may be unsuitable for younger viewers. None of the matches you are about to watch have been predetermined. Only some of the thematic story-lines have been discussed beforehand. Accordingly, EWC and it's producers must insist that no one attempt to recreate or re-enact any match or activity performed in this live event.
The Extreme Wrestling Corporation
presents
MONDAY NIGHT BRAWL
EPISODE #582 | APRIL 18TH 2022
LIVE! from the Qudos Bank Arena in Sydney, Australia


EWC BRAWL
General Manager: Jim Connors
Assistant GM: Timothy Kahrs
Commentators: Joe Aiello & Steve 'The Predator' Bennett
Announcer: Jessica Stroup
Senior Referee: Paul Turner
Referee: Josh Daniels
Backstage Interviewer: Bob Murray

"START A FIGHT" by GHØSTKID blasts in the Arena






The show starts off with video footage detailing historic events over Monday Night BRAWL's history.
From episode 001 in 1997 all the way down to the last episode #581 in Anaheim.

Images of previous EWC Champions are shown, starting with the very first Champion Black Ninja, then moving onto Big Mac and Steve Bennett. Sped up footage then shows a special montage of Memphis Reigns, Shadow Man, Hirsh Valentine, Jesse Nunez, Hurricane Jeff, Moses Lake, James Chambers, BDC, Jay Cee, Stray, Gladiator, The Rev, Ruthann Hunter, Ashton Drake and then Xplode all with the EWC Championship.

From there we look at the dawning of the Undisputed Championship as we know it today, from Xplode defeating Shadow Man to unify the belts to footage of the men and women of BRAWL who have held the illustrious title including Ashton Drake, Candy, Dominic Sanders, Cyrus Black, and Xavier Reid, before ending on the current champion Killjoy Ito.

Sped up footage again then takes us through to current Monday Night BRAWL Superstars: Xavier Reid, King Flip, Candy, Tyler Bradford, KU, Antoni Malietoa, Stitches, Rebel Rhodes, Darius, Iggy Swango, Dio, and others making their way onto the red brand.

We then get a shot of the Champions of BRAWL:

Rebel Rhodes with the FX Broadcast Championship
Xavier Reid with the EWC International Championship
The opening pyros blast across the stage and here we go.
We take a look around inside of
Qudos Bank Arena
and see the electricity!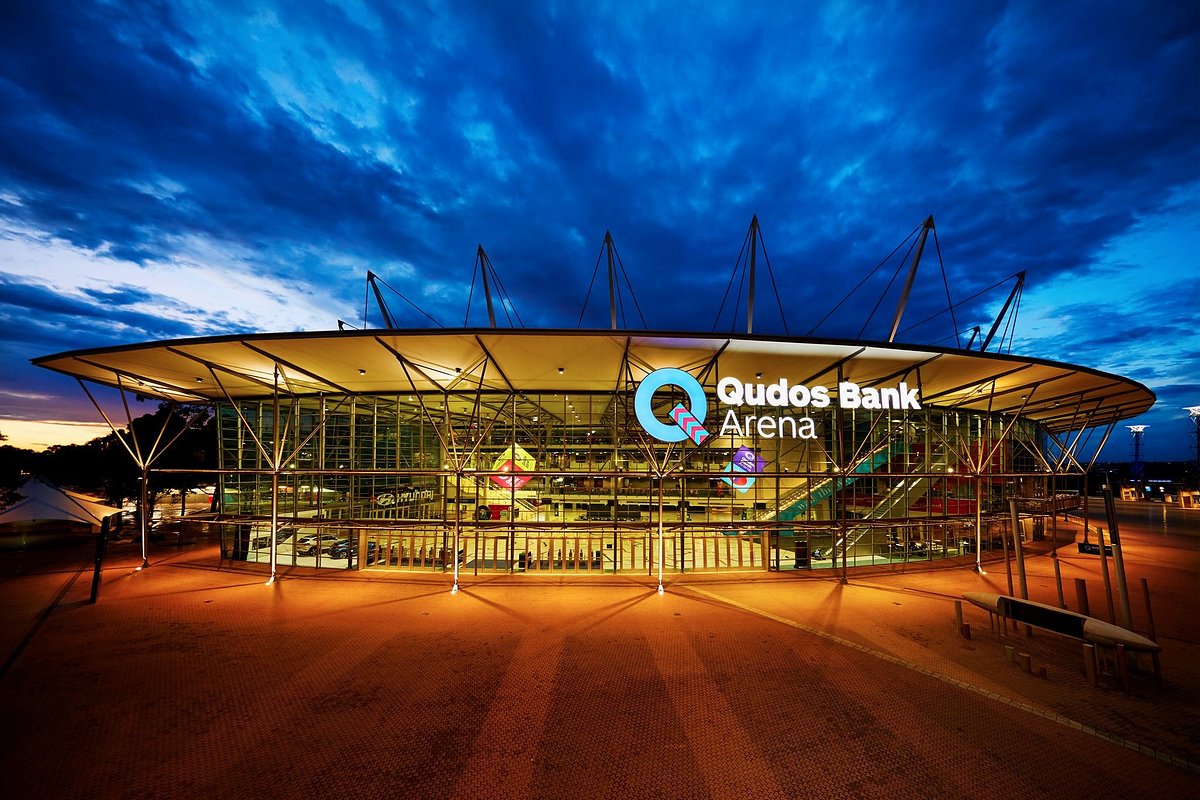 A chant begins of
"MNB!"
"MNB!"
"MNB!"
"MNB!"


A thick layer of fog circles the arena, and camera flashes repeatedly strobe the area!
The camera feed pans to different areas in the arena and we see fans cheering in excitement!

The fans are shown smiling, laughing, and pumping their fists in excitement
as fireworks emit from each corner of the ring!

A thick layer of fog surrounds the fans from the firework display.

The show is live... and the excitement is at a fever pitch!
Signs can be seen all over the arena, some reading:
"JUST TAKE A BREATH AND SAY GOOSFRABA, REID"

"LOOK AT ALL THIS INTERBRAND INSANITY"

"HERE'S HOPING WE NEVER DO A SHOW ON EASTER WEEKEND AGAIN"

"AYO HEROES FOR HIRE, I GOT $3.50 IF YOU'LL DO MY HOMEWORK"

"ROCK'N'RHODES BABY"

and
"WELCOME TO MONDAY NIGHT PRIME BRAWL"
The camera pans around Qudos Bank Arena once more. We arrive at the announcers' table where Joe Aiello and Steve Bennett are standing by.
Aiello:
Hello everyone and welcome to Monday Night BRAWL! I'm Joe Aiello alongside Hall of Famer Steve Bennett, and we're in for an exciting night of fights and more!
Bennett:
That's a damn fact, Joe! We have one HELL of a main event ahead of us when King Flip takes on Xavier Reid, ahead of their International Championship bout at Hardcore Revolution...and whoever wins TONIGHT gets to pick the stipulation for the showdown in Vegas!
Aiello:
Indeed, what a match that will be! We also have the collision of former stablemates as Gabrielle Visconty is set to take on Sour Candy...but word around the grapevine is this match might not even happen, given Jim Connors' insistence that Gabi Vee is not quite ready to compete again!
Bennett:
It's a rough call to make, but that's why you gotta respect the GM on this one! Regardless, we DO have a battle later tonight for the FX Broadcast Championship as Rebel Rhodes looks to make her fourth successful defense against Zack Tyler!
Aiello:
That's a big one for sure, Steve! In non-title tag team action we have the Heroes of Hire taking on the champs as Mark Storm and Misuo Shimada take on The Southern Express!
Bennett:
What a war that could turn out to be, Joe! Storm and Shimada are gonna want to make a statement at the expense of the champs, that's for dam sure! Same goes with Nick James, Caleb Scott, and Iggy Swango when they face off in a triple threat match!
Aiello:
And before we get there, we kick things off with a pair of interbrand X-Division matches for good measure! Johnny Maelstrom comes from Paramount to take on PRIME's Eddie Dozier, and in our opening contest the red brand is presented by Dio against the Rampage star Ruby Clifton! It's a stacked show up ahead, and we'll be starting in just a moment!
Fade to the EWCTV advertisement.
---
---
---
---
WHAT IS EWCTV?


All live EWC Pay-Per-View events (including StrangleMania, Night Of Champions, EWC Rumble & WrestleFest)
All day scheduled & live programming
Plus, hours and hours of on-demand content & never before seen behind-the-scenes footage!
Groundbreaking original series - See new episodes of BRAWL, RAMPAGE, PARAMOUNT, PRIME and more
Live in-ring action, reality shows and documentaries
HOW TO ORDER
Get the award-winning EWC Network through your TV provider. Call your local TV Provider today to subscribe.
Only $7.95/month

WATCH ONLINE
If you are subscribed to EWC Network through your TV Provider you can now enjoy EWC Network on your:
Windows PC, macOS, PS4, PS5, XBox (One through Series S & X), iOS & Android devices.



EWCTV for only $7.95 USD per month
Along with being an EWCTV Subscriber, you get:
EVERY Pay-Per-View event included at no extra charge
15% off any and all EWC Merchandise from the EWC Store
20% off all tickets to LIVE EWC Shows
A free EWC Yearly Wall Calendar signed by the entire active EWC Roster
As an added bonus for all those currently subscribed including any new subscriptions
enter code "REVOLUTION"

To receive
a
FREE
copy of
HARDCORE REVOLUTION
DVD and Blu-Ray combo when it's released
+ free T-Shirt and Replica EWC International Championship belt.
So act now if you aren't already subscribed to EWCTV

---
---
INTERBRAND INSANITY - X-DIVISION APPRECIATION NIGHT PART 1!
[SINGLES MATCH, X-DIVISION RULES]
| | | |
| --- | --- | --- |
| | VS | |
| Dio | | Ruby Clifton |
---
---
We return to ringside where commentary is standing by for our opening contest!
Aiello:
Here we go then, folks! The in-ring action is about to kick off tonight, with the first of our interbrand X-Division contests!
Bennett:
There's been some rumblings backstage about Jim Connors wanting to do something spectacular for the division at Hardcore Revolution, and the first step seems to be here as our very own Dio looks to overcome Ruby Clifton coming in from Rampage!
Stroup:
The following match, set for one fall, is an X-Division Rules Match. Joining us first, residing in Philadelphia, Pennsylvania and weighing in at 122 pounds ...
RUBY CLIFTON!
Dark red lights begin flicker through the arena as "Thank You For Hating Me" by Citizen Soldier begins to blare over the speakers as Ruby Clifton steps out from behind the curtain with Black Velvet right beside her. The crowd isn't thrilled to see her as Ruby is grinning from ear to ear. She and Black Velvet walk down the ramp. Ruby slides into the ring and leans in one of the corners.
Stroup:
And the opponent, residing in Seattle, Washington and weighing in tonight at 205 pounds, he is your crux, he is ...
DIO!
The lights dim down, and a voice comes over the PA system.
"I am your Crux."
The phrase kicks off the sounds of "Change (in the house of flies)" by the Deftones as Dio emerges from the curtain and stands atop the stage. He surveys the crowd, tugging at the collar of his leather jacket before heading down toward the ring.
DING DING DING
Dio runs at Ruby but he runs into a dropkick. Dio shakes the cobwebs and runs again only for Ruby to grab an arm and twist Dio into a hammerlock DDT driving him into the canvas. Dio rolls from the ring. Black Velvet hands Ruby a diamond studded kendo stick as she rolls out the ring after him. Ruby raises the kendo stick but Dio grabs a cell phone from a fan in the front row and smacks it across the side of Ruby's skull. Dio cracks her with the cell phone a second time sending Ruby to the floor.
He tosses the phone to it's owner who yells abuse. Dio grabs Ruby's arms and hoists her to her feet before dropping her back down with an uranage. Dio grabs Ruby's legs and slingshots her into the ring post. Ruby grabs the post like a koala and leaps back at Dio hitting him with a tornado DDT to the floor. Ruby and Black Velvet lift Dio and roll him back into the ring. Black Velvet again hands Ruby the diamond kendo stick before she rolls into the ring. Dio's on his hands and knees when Ruby brings the kendo stick down across his back. Twice.
Ruby drags Dio to his feet and holds him between herself and the kendo stick before lifting him backward with a German suplex. Dio slumps in the corner but Ruby flips toward him hitting a Deep Purple Crush and a pele kick that drop Dio to the mat. Ruby covers him.
ONE…
TWO…
THR… NO! KICK OUT!
Dio just manages to roll free.
Aiello:
Dio is still in this one!
Bennett:
He'll be seeing stars though. He needs to clear them and the cobwebs or he'll be inspecting the roof pretty soon.
Ruby grabs Dio's left arm and pulls him to his feet before dropping him to the canvas with a Russian leg sweep. Again Ruby grabs Dio's left arm and pulls him to his feet. This time she arm wringers Dio before utilizing a Silent But Deadly. She rolls him over and makes a cover.
ONE…
TWO…
THR… NO! KICK OUT!
Dio punches the air with his arm as he lifts it off the canvas. Ruby pulls Dio to his feet and whips him off the ropes. She keeps her head down a little too long and gets a swinging neckbreaker for her troubles. Ruby staggers to her feet but Dio hits an almost snap Tranquillity before making a cover of his own.
ONE…
TWO…
THR… NO! KICK OUT!
Ruby just manages to roll onto her front.
Aiello:
About those cobwebs? Dio is right back in this one!
Bennett:
That's how good I am! I said he needed to dust them off and he did. But can he keep the momentum and turn it into a victory or will Ruby Clifton win instead?
As Ruby gets to her feet, Black Velvet slides a chair into the ring and Ruby picks it up. She turns her attentions to Dio who cracks her with the diamond kendo stick dropping her to the mat and sending the chair into the corner. He makes the cover.
ONE…
TWO…
THR… NO! KICK OUT!
Ruby gets a shoulder up. Dio walks over and grabs the chair but Ruby dropkicks the chair into Dio's face dropping him to the mat. Ruby unloads smacking the kendo stick into the chair into Dio's face. When she tired she made a cover.
ONE…
TWO…
THR… NO! KICK OUT!
Somehow Dio kicked out. But only just. Ruby has a calm and rational discussion with the referee about the match. Did she hell! Ruby yells in frustration at the referee about slow counts. She turns her attentions back to Dio who throws the chair into Ruby's face and then throws himself with a Laertius Effect cracking the chair into Ruby with a loud dong. He makes the cover.
ONE…
TWO…
THREE!
DING DING DING
Stroup:
And your winner, via pinfall, your crux ….
DIO!
Dio sits on the canvas for a moment as an unconscious Ruby lays next to him. He looks spent from the gruelling battle and we see blood pour from a cut in his eyebrow. He gets to his feet and raises his arms to the crowd in celebration before rolling through the ropes and heading up the ramp.
Aiello:
A big win for Dio here.
Bennett:
That is was. There were a few times in this match that it didn't look that way at all. Ruby gave Dio a fight here tonight and made him earn the win.
Aiello:
What a contest to kick us off here in Sydney, folks! Up next we have Johnny Maelstrom taking on Eddie Dozier, but I'm hearing there's a commotion backstage!
Bennett:
I'll bet that no-good Tommy Love is involved somehow!
There's only one way to find out, so we cut away from ringside ...
---
The camera cuts outside the Qudos Bank Arena as the International Champions Xavier Reid and his manager 'The Memphis Mouthpiece' Tommy Love aore walking towards the arena from the parking lot.
Love:
Listen kid, I need you to stay focused out there tonight…I know it's been a fun few weeks kicking the shit out of Iggy Swango, Peach Gelato and Adriana Aquilla but we have a lot riding on tonight's match…
Xavier smirks at Tommy.
Reid:
I know, we want to be the one that names the match stipulation at Hardcore Revolution against Flip…
Love:
Yeah…I want this match to fit your strengths…so, I need you to lock in and take care of business…
Tommy smiles but Xavier shakes her head…
Reid:
Sure thing…but you know I broke her…hell they even canceled her match this week against Candy even though she 'CLAIMS" that she's fine…clearly she isn't…and that's because of me…
Tommy looks at Xavier and can see the gleam in his eye…
Love:
Yeah kid…you broke her and it was great, I love seeing that bitch on the sidelines and unable to get into the ring…I love that she knows that we are responsible for that but I need you to focus on Flip…you know…
But before he can finish that sentence a group of fans that are standing behind the guard rail…
A Fan:
There he is…there's Xavier….
Love:
What the fuck…
But 'the fuck' is answered quickly as the fans pull open their jackets and show off their shirts that read, #JusticeForPeachGelato…
Love:
Oh for Christ shakes…
The fans start booing Xavier and Tommy and yelling out that 'Xavier sucks' that he's a 'piece of shit' and that he 'will pay' for what he did to Peach, Xavier turns and takes a step towards them but they are ready…
A Fan:
Let him have it Gelato's!!!
Xavier ducks as peaches are thrown in his direction and Tommy starts taking a swing at them with 'The Love Stick'...
Love:
HEAD INSIDE, I'LL HAND THIS…
Xavier nods and runs towards the doorway, he looks back before he heads in as Tommy lowers 'The Love Stick' as the fans have stopped throwing peaches or have ran out and smile…
Love:
You want to see what I think of your 'Peaches'...
Tommy reaches down and picks up a peach and smiles as he unhooks his belt and starts to pull his pants down…Xavier ducks inside as he hears screams coming from 'The Gelato's' but as he looks up he runs right into Brawl's Bob Murray…
Murray:
Well look, just the man I was looking for but Xavier…I am not Gabi ok…it's me, Bob Murrey and I just want to ask you a few questions about tonight's Main Event…
Bob holds out his hand just to ease Xavier who smirks…
Reid:
What would you like to ask Bob…
Bob smiles and lowers his hands…
Murray:
Tonight in the Main Event you face a man you have quite the history with, King…
Reid:
Flip…just Flip Bob, I took the title of 'King' away from him at Brawl #575 inside that steel cage when I beat his ass in Madrid…the fact that this clown is back challenging me for MY International Championship is ridiculous if I'm being honest with you Bob…is Brawl's roster so fucking pathetic that Flip has worked his way back up to challenging me a mere 6 months after I exposed him for the fraud I always knew he was…
Murray:
K…Flip has been rather impressive since that night at Brawl #575…
Reid:
Please, he wormed his way into X-Division contention by beating who…Ruby Clifton…is that all it takes…
Murray:
He followed that up with…
Reid:
Beating Candy and Darius…wow but what did he do next Bob…at Rampage #494, oh that's right he lost AGAIN to me when I beat him, Carrie Samson and Pence Weatherlight and followed that up by losing out for an EWC Championship for a FOURTH time in 2021 when he couldn't beat my brother El Pablo…
Murray:
Well El Pablo has been an impressive champion…
Reid:
Yeah, it runs in the family doesn't it…
Xavier reaches into his bag and pulls out the International Championship and places it over his shoulder…
Murray:
Well that all might be true Xavier but Flip is having himself an incredible 2022 so far, with wins over David Miller, Darna Dare, Ace King and he beat Stitches last week to become the #1 Contender for that very championship…
Reid:
'Beat' Stitches…is that what we are calling it now…he cheated Stitches out of that match…
Murray:
Don't tell me you feel sorry for Stitches…
Reid:
No, I could care less about either of them and thought it was a joke that these two were even being considered as contenders if I'm being honest but don't act like Flip beat him because he cheated him and there wasn't a peep from Jim Connors or Chris Brock, who seems to like to stick his nose into Brawl's business…but what do you expect from two spineless idiots right…something tells me Connors either LOVES Flip the way he loved Bosa or Flip has dirt on him because Flip hasn't done shit to earn this match against me for this championship and we both know it…but tonight I'll just have to go out there and prove he isn't in my class…
From behind Xavier the door opens and in steps Tommy Love as he is zipping up his pants and tosses a rather 'destroyed' peach over his shoulder and before the door closes you can hear the screams from the 'Gelato's' and the words 'sicko, pervert and fruit fucker' but Tommy just smiles as he looks at Bob and Xavier…
Love:
Bob, what the hell is going on…
Murray:
I don't even want to know what that was about Tommy but I hope you got consent from that peach…
Tommy smiles and winks at Bob…
Murray:
I was just talking to Xavier about…
But before he can finish a EWC Staff members come walking up to the men and holds out a letter to Xavier…
EWC Staff Member:
Mr. Reid, this is for you courteous of the EWC Board of Directors…
Xavier takes the letter and reads it over before shoving it into the chest of his manager Tommy Love…he looks down and read it and then crumbles it up into a ball…
Love:
I'll appeal it right now Xavier…
Xavier shakes his head and walks away from both Tommy and Bob…Tommy chases after his client and when they are out of sight Bob reaches down and looks at the letter and reads out loud…
Murray:
The EWC Board of Directors have unanimously voted and we are requiring you to attend Anger Management Classes immediately…failure to comply will result in you being stripped of the EWC International Championship…wow….
Bob Murray folds up the letter and sticks it into his pocket as the camera fades out to commercial.
---
---
---
---
INTERBRAND INSANITY - X-DIVISION APPRECIATION NIGHT PART 2!
[SINGLES MATCH, X-DIVISION RULES]
| | | |
| --- | --- | --- |
| | VS | |
| Johnny Maelstrom | | Eddie Dozier |
---
---
We return to ringside where commentary is standing by!
Aiello:
What a wild message from Reid tonight, but folks we are now set for more X-Division action between brands as Johnny Malestrom joins us from Paramount to take on PRIME's Nightmare in Eddie Dozier!
Bennett:
Man, Eddie has come a long way since he debuted on BRAWL all those years ago. Boy, lemme tell ya about the time--
Stroup:
The following match is scheduled for one fall, and contested under X-Division rules! Joining us first, from The Pleiades, weighing in at 210 pounds ...
JOHNNY MAELSTROM!
The lights in the arena dim as the crowd quietens in anticipation of who is about to step through the curtain, immediately erupting in cheers when they hear "My Name Is Human" by Highly Suspect hit the speaker system. Fog machines and blue, orange and white strobe lights are in overdrive as "The Miracle" Johnny Maelstrom steps through the curtains, waving through the smoke and placing his right hand over his eyes, mask covering his mouth and hoodie over his head. Scoping the crowd out as they show approval for The One and Only. Johnny makes his way down the ramp slowly and confidently, bumping fists with each fan that throws their hands out.
Stroup:
And his opponent, from Louisville, Kentucky, weighing in at 255 pounds, representing Sabotage ...
EDDIE DOZIER!
Images of rain falling on cement are seen on the big screen as "Raining Blood" by Slayer begins to play. When the guitar riffs begin, the lights in the arena turn yellow. Eddie Dozier steps out from the back to a loud chorus of boos. Dozier has a look of disgust on his face as he bends down and starts rocking back and forth. As Dozier stretches out his arms and wipes down his vest, he calmly walks down to the ring, ignoring all of the haters. Dozier smirks at the rowdy boos when his name is announced. He climbs up onto the apron and enters the ring through the ropes. He walks around the ring and yells out into the crowd as they boo louder. With a smirk, he steps into the corner to wait for his opponent.
DING DING DING
The bell rings as Maelstrom and Dozier go at it, trading lefts and rights to see who gets the advantage...and it's Dozier sending Maelstrom toward the corner! Rather than stay on the attack, however, Dozier immediately heads out of the ring to search for a weapon underneath the apron...and smiles as he pulls out a steel chain! The smile quickly goes away as he heads back in the ring, however, as Maelstrom connects with a dropkick to the head to keep him grounded. Maelstrom grabs the chain, wrapping it around his fist with a smirk on his face as he begins pounding away at the head of Dozier...until the bigger man is able to get to a vertical base, shoving Maelstrom toward the ropes before hitting a big right hand that forces the Miracle to drop the chain!
Aiello:
Oh man, just when Johnny thought he was getting the upper hand Eddie wallops him!
Bennett:
You love to see it, Joe! Eddie making a statement here, and looking to get back into things!
Eddie showing a bit of anger after that attack as he grabs the chain, opting this time to use it as a whip across the back of the Miracle! Over and over again, with Maelstrom yelling in pain before quickly rolling out of the ring to avoid further punishment. Eddie leaves the ring in pursuit, but Maelstrom slides underneath the ring! Eddie pulls the apron up, searching underneath for where Johnny has gone while calling his name...until a burst of compressed air and foam greet him from underneath the ring! Eddie is sent reeling back as Johnny comes back out with a fire extinguisher in his hands...and smacks Eddie upside the head with it!
Eddie is down, much to the delight of the Miracle as he reaches back under the ring for another weapon...this time finding a kendo stick, as Eddie crawls toward the steel steps for leverage to stand. Johnny looks thrilled at the opportunity this presents, taunting Dozier as the latter gets on top of the steps. Maelstrom rears back, taking a swing...and misses, as Eddie dodges it at the last second! The kendo stick collides with the steps, letting out a loud clang to indicate the near-miss as Eddie gets back to his feet, grabbing the chain again on his way up. Now it's the Nightmare wrapping the chain around his fist as Johnny goes for another swing of the kendo stick...but Eddie ducks this as well, landing a haymaker against the skull of the Miracle!
Aiello:
Wow, what a close call there! Eddie with the chain to the skull this time, getting his fair share of revenge against Maelstrom!
Bennett:
Johnny's gonna have to think up something new, and quick if he wants to put Dozier away!
With the damage done, Eddie sends Maelstrom back into the ring before grabbing the kendo stick and sliding back in close behind. Eddie rears back, taking a couple hard swings that connect with a crunch against the back of the Miracle, who groans in pain as Dozier drops the kendo stick finally. He brings Johnny back up to his feet, locking up arms for the double-arm DDT! SACRIF--NO! Johnny manages to slip out! SUPERKICK TO THE FACE!
Eddie is down as Maelstrom leaves the ring again, this time eager for a more deadly weapon as he pulls a table out from underneath the ring! He brings it back with him into the ring, before setting it up against the nearest turnbuckle. Dozier is slowly getting back to his feet now, but Johnny grabs him to bring the Nightmare closer to the corner. Clutching him by the wrist, Malestrom looks for the exploder! O-B-NOOOOO! Eddie evades it in the nick of time, spinning the Miracle around and grabbing him in a katahajime from behind! He launches Johnny up and over...AND THROUGH THE TABLE! KENTUCKY DELUXE!
Maelstrom is down and out as Dozier crawls over, making the cover!
ONE!
TWO!
THREE!
DING DING DING
Stroup:
And your winner, via pinfall...
EDDIE DOZIER!
The ref checks on Eddie, helping him back to his feet before raising his arm in victory before we cut to commentary.
Aiello:
What a fight that turned out to be, folks! These two went at it hard, but Eddie Dozier picks up the win!
Bennett:
You gotta wonder if El Pablo is keeping tabs on these matches tonight Joe, especially after what we saw Dio and now Eddie Dozier pull off!
Aiello:
The great thing about the X-Division is that anyone from all four brands of the EWC can compete in it if they dare! Folks, we are just moments away from our next match, but I'm being told that Gabi Vee is backstage!
With that, we cut backstage to hear what's going on...
---
The X-Tron jumps backstage where we see Brawl's Bob Murray standing next to Gabrielle Visconty. The crowd cheers as Bob starts to speak.
Murray:
Gabi, you have been sidelined on another show by Jim Connors. I think everyone wants to know, what is going on with the wrist?
Gabi shakes her head a moment before addressing the question.
Visconty:
Bob, I would like to know the same thing. I was cleared for this weeks show… And yet, Jim has sidelined me again. In the meantime you all get to see King Fap and Xavier 'Edmonton's Hero' Reid battle it out for stipulations at a PPV that really doesn't matter.
Murray:
What do you mean by a PPV that doesn't matter?
Visconty:
Seriously? Look, I'm beginning to think Tommy Love has something on Jim… You all saw how fast he pulled the title out of my hands after I ruined Xavier in Edmonton, over a hairline fracture of my wrist. You've seen him stall and stall on getting me back in the ring. Shit, at the rate I am going, I might as well start talking to Brock or Duggan.
Murray:
Hold up. I am pretty sure GM Connors is just making 100% sure you are ready to compete. We've all seen how you will push an injur-
Gabi silences Murray with a glare.
Visconty:
I've got two different Doctors telling me that I am 100%. What more do I need, a signed document from the Pope? I am grateful that I got a pass on facing Candy tonight, I really am. I don't want to have to fight a friend, no matter how sour she has become.
Murray:
I am sure there are some fans out there that would like to see you two clash.
Visconty:
Shut up. Anyone wanting to see me face off against Candy is a moron… including the person that booked this debacle of a match in the first place. In the meantime, we have Xavier Reid out here assaulting wrestlers and calling them my name. Instead of letting me back into the ring with him, Connors decides that I'm no longer in the hunt for the International title. The only person in line for the Red brand's highest title is Flip. Now we get to listen to Reid flap his mouth about how he 'broke me' as he assaults people. I hope you all enjoy Uprising… I can pretty much assure you that the ratings won't match the name with this shit show for the International title.
Murray:
Those are bold words that could get you fined.
Gabi once again shakes her head as she looks at the confident Murray.
Visconty:
Assaulting an Interviewer will also get me fined.
Murray starts to talk but looks like he decides it would be better if he doesn't push his luck.
Visconty:
If I have to Will Smith your ass and then march into Connors office and sucker smack him to get my point across, let me warm up my hand. I never lost the International title… and while I won't come out and scream and cry about it, like some other half-wit wrestler from Edmonton that I humiliated in the ring, I feel like I shouldn't have gotten shuffled off into limbo for the International title hunt.
Murray shifts nervously as Gabi speaks directly to him.
Visconty:
So tonight, I want you all to enjoy another ratings booster of Xavier Reid yelling about how he 'broke me' in the 'Main Event' as he Flips, pun intended, his lid. It's sure to be an all time crowd pleaser…
Gabi's voice oozes with sarcasm as she turns and walks away from Murray. He looks back to the camera and smiles slightly.
Murray: Strong words and threats from Gabrielle Visconty tonight, obviously unhappy about GM Connors holding her out another week and failing to include her in the International title hunt. Back to you, Joe and Steve.
Visconty: Eat a satchel of Richards, Murray!
Gabi yells as she walks away, before we go to commercial.

---
---
---
---
SETTLING NEW BUSINESS!
[TRIPLE THREAT MATCH]
| | | | | |
| --- | --- | --- | --- | --- |
| | VS | | VS | |
| Nick James | | Caleb Scott | | Iggy Swango |
---
---
We return to ringside where the ring has been scrubbed of blood and debris following the chaos of the X-Division openers. Josh Daniels is standing by to officiate.
Aiello:
We are reeling from the carnage thus far in Sydney, but we are far from done here tonight!
Bennett:
Are we ever really done, Joe? This is BRAWL! And we're bringing you another hell of a fight in this one. The Man With Two First Names, the mysterious and supposedly-deadly Caleb Scott, and Lady Stardust herself - who's deemed her two opponents a couple of emus in need of an ousting!
Stroup:
The following match is a triple threat match! Joining us first, from Toronto, Ontario, Canada, weighing in at two hundred and forty pounds ...
NICK JAMES!


The lights dim as "Get Up" by Skrillex begins to blast throughout the arena. Out from the back appears Nick James. He looks at the crowd as he begins to make his way down to the ring.
Stroup:
And his opponent, from Tampa, Florida, weighing in at one hundred and ninety five pounds ...
CALEB SCOTT!


Lights go black as Ze Nigmar plays. Lights stay off as song intro plays. Once the drums in the song start, a single beam of light from above the ring shoots to the stage as Caleb Scott rises from the floor through a ring of white smoke. He is on one knee with his arms spread to the side, fists clenched. Caleb begins to slowly walk to the ring as a short row of fire ignites on either side of the entrance ramp. As Caleb goes up the steps and into the ring, the single beam of light following him the entire time. He stands in the middle of the ring and stretches his arm out of the side as he drops to one knee. Holding them parallel to the floor as the ring fills with smoke before the lights turn back on.
The guitar strums of "Moonage Daydream" echo through the arena as the lights dim low. Strobe lights begin to flash on stage. Soon, Iggy Swango walks from behind the curtain as smog engulfs her. She pauses, adjusts her sun glasses, before making her way down the ramp.
It's a slow deliberate walk, as she is clearly vibing to the music. After entering the ring, She looks up to the ceiling, and throws her hands up in a classic rock and roll pose.
Stroup:
And their opponent, from The Dreamatorium, weighing in at one hundred and fifty six pounds ...
IGGY SWANGO!
Iggy starts bouncing on the stage and rocking out with an air bass playing along with the music before making her way down the ramp. Iggy rolls under the bottom rope and pops up on her knees in the middle of the ring. She slowly stands her to her feet before raising her hands into the air once more.
DING DING DING
Nick James is hyping up the crowd as the bell rings, barking at someone in the front row, then hurling his arms in the air to encourage a cheer before he sprints directly across the ring at a surprised Iggy Swango. Lady Stardust reacts explosively, surprising herself a little further as she launches the oncoming train overhead with a snap suplex! James thuds against the turnbuckle, and slumps to a seated position. The crowd pop as Iggy turns, wide-eyed, grabbing onto the ropes to follow up with a corner meteora!
The rock starlet turns around right into the slow applause of Caleb Scott, who slowly extends an arm, offering a test of strength that Swango shrugs loosely before accepting. He gains the upper hand quickly, snaps a kick into her gut, and hits a ring-shuddering spine buster, popping back to his feet with a hoarse yell. Iggy staggers upright, too, ready to respond with a leg lariat that sends Scott tumbling over the top rope. He lands on his feet, and turns to see Iggy come flying over the top rope with a leg to either side, twisting from the splits to catch Caleb with an aerial hip-thrust that sends him stumbling off the barricade.
Keen to press her advantage, Swango catches herself with both palms on the apron, and spins around to seize her face-painted opponent and sling him back into the ring. She rolls in after him, but is met by a superkick from Nick James, who does his damnedest to steal her thunder - and her fans!
"LET'S GO, IGGY!"
"NICK JAMES,
BITCH
!"
"LET'S GO, IGGY!"
Aiello:
The crowd sounding quite divided on who to root for here!
Bennett:
It's insane, Joe!
Dragging Iggy to the center of the ring, James goes for a pin but is yanked off by the scruff of his neck. Scott spins him around, and catches him with a throat thrust and a spinning heel kick that sends the big man stumbling over the back of Swango, who shoves herself to all fours just in time to capitalize. Scott steps back, and motions for her to stand. Iggy obliges, and then some; stepping right into a couple of stiff forearms, then launching a high knee that Scott evades by inches, getting an arm around her throat and driving her toward the corner.
Using his superior size and strength, Caleb muscles Lady Stardust up onto the turnbuckle, stepping onto the middle rope as he hooks her up for a superplex. She fights back, but he quiets her with a brisk headbutt and then a sharply-echoing chop to the chest. With Iggy stunned, he hooks her and launches her skyward, turning to transition in mid-air into a powerbomb! Black Night, FROM THE TOP!
Swango is left gasping, as Scott rolls her up for the pin.
ONE
.
.
.
TWO
.
.
.
KICKOUT!
It's an excruciating near-fall, but Iggy manages to find her feet in almost the same motion she kicks out, ducking a quick clothesline attempt from Caleb Scott and lunging to hit the ropes. She's quick; managing to catch him from behind with a chop block that drives him to his knees. Tucking into a roll after the maneuver, Lady Stardust hits the opposite set of ropes and drives in hard and fast with the Disco Hades II! Caleb Scott hits the canvas, out like a light!
Iggy is gasping, furiously clawing into position for the cover... but Nick James is there to play spoiler, landing atop the both of them with a big senton, then hauling Iggy upright and into position for his pop-up powerbomb. She's launched heavenward, but manages to twist into a counter, getting her legs around James' head and dragging him down to the canvas instead, catching herself upon her forearms and proceeding to bounce the Man With Two First Names against the mat over and over!
Aiello:
Iggy making quite the rhythm there at the expense of Nick James!
Bennett:
This is indeed the rhythm of the night, Joe!
Caleb Scott is on his feet, eyes narrowed as he watches Iggy relinquish her hold on James and slide onto one knee facing him, flipping her hair and throwing him a lazy smile. The pair of them begin to circle one another, and the section of devout Lady Stardust fans are firmly behind her now, sending victory. Their chant shows just how much attention they pay...
"HE'S AN EMU!"
clap-clap-clapclapclap
"HE'S AN EMU!"
Iggy can't help but laugh, and it gives Scott the opening he needs to dart in, catching her momentarily offguard with a superkick! She manages to throw up an arm, but it's a little too late to entirely divert the heavy blow, sending her into an unruly stumble that Scott capitalizes on, catching her in the very moment her knees hit the canvas. Grim Death! A gruesome echo of her own Disco Hades II, the running knee drops her hard in the center of the ring.
A commotion runs through the crowd, as attention turns away from the match - at its pivotal point - toward the stage. From the darkness to either side emerge a number of hooded figures. One of them slides back their hood, revealing an older man with a dark, pointed goatee. Amon. Scott stalls himself from the cover, stepping toward the ropes, raising his arms in mute query.
Iggy Swango is struggling to rise, but Nick James has no such issue re-inserting himself. All but forgotten, he comes sliding in from outside the ring, pops right into a kick to Scott's gut and hits a monumental stunner! He goes for the cover!
ONE
.
.
.
TWO
.
.
NO!!
Iggy Swango gets exactly where she needs to be, hauling Nick James off and, with a furious scream of effort, right into position for the Noise Pollution! The cradle DDT introduces his head to the mat with a finality that's absolute, and draws a massive surge from the packed arena!
Caleb Scott rolls to a knee, but Swango is ready for him. She drives forward, steps up onto his thigh, and brings an axe kick crashing down atop his skull! SCORPIO RISING! Her face is a rictus of determination as she flops off and dives right onto the senseless James!
ONE...TWO...
NO!!!
Caleb Scott is on his feet, and - abruptly - so is Iggy Swango. He HOISTS her off Nick James, ducks and hurls her over his shoulders into a fireman's carry. Stepping around the supine form of James, Scott keeps his piercing gaze upon the stage as he grips Lady Stardust's legs and swings her out into the Blackout, dropping her brutally onto her neck! Rather than make the cover, he steps over to the other man, runs a thumb across his throat, and scoops HIM up into the Black Altar, lifting him right across his shoulders and pancaking him onto his already-aching back. The cover is academic.
ONE...TWO...THREE!!!
DING DING DING
Stroup:
And your winner, via pinfall ...
CALEB SCOTT!
As the crowd react to the brutal culmination of the match, the victor surges to his feet and strides to the ropes, gripping with both hands as he leans out toward Amon. The older man has his eyes narrowed, his lips pursed thoughtfully, and slowly nods his head as he maintains a steely stare with Caleb. Scott draws and releases a breath, the muscles in his arms quivering as emotion runs through his two hundred pound frame. The hooded figures begin to leave, and Amon flips up his hood before following suit, leaving Caleb to turn and raise his own arms in triumph.
Aiello:
I'm not sure what
that
was all about, but with an incredible combination of brutality, technique, and ring awareness, it's Caleb Scott that picks up the victory - and the bragging rights - in this hard-fought contest.
Bennett:
Nick James got his shots in, Joe, and so did Iggy Swango - but Scott clearly had something to prove tonight, and boy did he prove it. He ain't no emu, Joe. Strange things may await us, but for now he stands tall over two tough opponents. Two down, but how many more to come?
Aiello:
Well folks, we move away from this to non-title tag team action...but it looks like we have a word or two coming from the champs, The Southern Express!
We go backstage to hear the buzz...
---
The camera cuts backstage inside The Love Club's locker room where we find The Record Breaking…History Making…EWC Tag Team Champions of the World, Bobby Rose and Jimmy Lane along with their 2021 EWC Manager of the Year Bunny Love alongside Brawl's very own Bob Murray.
Rose:
We have to say Bob, it's great seeing you again…
Lane:
Yeah man, I mean sure you're not as hot as Paramount's Lisa Goldrush and you don't smell as nice as Paramount's Lisa Goldrush and you're not nearly as talented as Paramount's Lisa Goldrush but…
Bob looks at Jimmy to finish his sentence but Jimmy starts to lace up his boots as Bobby starts to laugh.
Rose:
Don't mind him, he has a soft spot for Paramount's Lisa Goldrush…
Lane:
I also have a 'hard' spot for you too if you get what I mean…
Jimmy looks up and winks at Bob, who just shakes his head and moves on.
Murray:
Tonight you two make your return back to Brawl for the first time since the Season Premiere…
Rose:
Which didn't go our way but you'll have that from time to time but we have brought our Farewell Tour back to Brawl and the great people of Sydney, Australia…
The crowd inside the Qudos Bank Arena pop for this cheap pandering by Bobby Rose.
Lane:
And we know we are taking on two 'heroes' but we are not the villains here…
Rose:
No we are not and these fine people here tonight know that…
Love:
What they are are the EWC Tag Team Champions of the World…the class of the division, the same division Mark Storm pissed all over…
Bobby and Jimmy nod at their manager.
Rose:
We were shocked when we heard Mark question the talent in the tag team division and we thought he'd be above that…
Lane:
But he showed he's more like Highlander and Superman when he questioned how good the tag team division really could be when WE were its champions, its top dogs…its dominant force…
Rose:
I mean has he not been watching the last year…
Love:
Clearly not because if he had we would have seen what and WHO Bobby and Jimmy have beaten to hold on to those championship belts…
Murray:
It has been a who's who of the EWC…
Rose:
Yes it has Bob, we took out some of the best Champions the EWC had last season…
Lane:
And it's why we were named the 2021 Champions of the Year over people like Ace Kink, Asriel Buzzard, David Miller, Xavier Reid and Melody Malone…us a tag team…
Rose:
And it's because we were just that dominant Bob, 20-1-1 and we beat damn near every champion the EWC had…twice…
Lane:
And yet these 'Heroes' want to shit all over that because we have a few miles on us…
Rose:
Well tonight Mark Storm and Mitsuo Shimada are going to get a world class education on what tag team wrestling is like here in the EWC…
Lane:
This isn't the tag team division that Mark Storm once ruled over…no sir, it's full of the most elite members of this company…
Rose:
With us sitting on top and we know…they have grand ambitions of replacing us as the IT team here but if I were them I'd focus on the BORT II and the Prime G1 because they have a better shot of winning those than beating us for these championships…
Lane:
Well maybe not Mitsuo, I mean dude lost to Eddie Dozier, the same Eddie Dozier I beat…
Jimmy laughs as he high fives Bobby.
Love:
The truth is these Heroes for Hire didn't say anything different than the countless teams we've already beaten Bob, they cracked on our age, told us they will take these championship and overlooked the GREATEST Tag Team not only in the EWC but the business itself…
Rose:
So tonight we ruin this little idea of them being the team that knocks us off the top spot…
Lane:
And we do so while saying goodbye to one of the greatest wrestling cities we've ever been to…
Rose:
Thank you Sydney and tonight, this one's for you…
Bobby and Jimmy both point at the camera as the crowd cheers as we fade to commercial.
---
---
---
---
UNION-MANDATED TAG TEAM SHOWCASE!
[TAG TEAM MATCH, NON-TITLE]


VS


Heroes for Hire
(Mark Storm & Misuo Shimada)
The Southern Express
---
---
We return to ringside where commentary is standing by!
Aiello:
We have quite the match in store for you next ladies and gentlemen, the reigning EWC World Tag Team Champions, The Southern Express taking on the Heroes for Hire's - Mark Storm and Mitsuo Shimada!
Bennett:
...If there's one thing I was looking forward to tonight, it's this one Joe, the tag team champions here on Brawl, let's go!
Stroup:
The following contest is scheduled for one fall and is a tag team match! Introducing first...
'Finished I Ain't' by Ghostpoet begins to play through the speakers and emerging from the back are the Heroes for Hire, Mark Storm and Mitsuo Shimda, with their manager Gregory Murphy lurking behind them.
Stroup:
Being accompanied to the ring by Gregory Murphy, making their EWC debuts as a team -
THE HEROES FOR HIRE!


They make their way down the entrance ramp, their eyes fixated on the ring as Murphy grins behind them, rubbing his hands together in excitement. Storm leaps onto the apron, holding onto the ropes and posing for the hard-cam whilst Shimada climbs the apron and helps himself up onto the top rope, pointing to the heavens.
Aiello:
The Heroes for Hire making their debut as a team here tonight on Monday Night Brawl, and what an ocassion against the World Tag Team Champions, its quite the first task, isn't it?
Bennett:
Well if you wanna be the best tag team, and claim to be, then this is how you do it - the time is now to prove it to the world and they have the chance to here in Australia!
Stroup:
And their opponents...
The electric guitar kicks in to 'Stranglehold' as the crowd gets to their feet, some of the older females in the crowd start to scream like they did when they were younger as Bunny Love walks out onto the stage and is quickly followed by Bobby Rose and Jimmy Lane
Stroup:
Being accompanied to the ring by Bunny Love, from Nashville, Tennessee, They are the EWC Tag Team Champions of the World...Bobby Rose and Jimmy Lane...
THE SOUTHERN EXPRESS!!!


Bunny leads the way as the pair reach out and high five with the fans as the walk to the ring, Bunny marches up the steps and steps through the ropes as Bobby and Jimmy climb up onto the apron and step through the ropes, take off the titles and hands them to Bunny and head to opposite corners, Jimmy climbs up to the middle turnbuckle and Bobby stands in the corner as both men toss out bandannas to the crowd as Bunny stands in the middle of the ring holding up both tag team championship belts..
Aiello:
Wins against Sabotage at Stranglemania and The Hawaiian Hunter's on Paramount in their last two, they are of course undefeated this season and will look to carry that on here tonight against the Heroes for Hire.
Bennett:
They're the ones to beat Joe, they have titles to their names which makes them have targets on their backs. The thing is, it hasn't even looked like anyone is capable of beating these two guys, and the Heroes for Hire will look to change that tonight.
DING DING DING
The bell rings and starting off in the ring is Bobby Rose and Mark Storm. Storm immediately goes for a handshake and Rose hesitates, questioning his intentions as he looks out towards the fans. He then goes in, and the two shake hands, which causes the majority of the fans to applaud the sportsmanship. They back away and begin to circle the ring, eying each other up before getting closer step by step, locking into a standard collar to elbow tie up. Rose wins the test of strengths and forces Storm into a side headlock, though Storm is quick to counter - pushing Rose back towards the ropes and forcing him off. Rose runs towards the opposite ropes, bouncing off of them before shoulder barging Mark Storm down to the canvas. He then takes off to the ropes again whilst Storm scurries across the canvas to try and trip him up, but Rose is quick to skip over. He bounces off of the ropes again and this time Storm manages to leapfrog over him. Rose is running towards the ropes, turns to bounce but fakes it - leaving Storm hanging in the air, mid dropkick. Rose then runs towards Storm and delivers a running dropkick of his own, forcing Storm to roll to the outside after hitting the canvas.
On the outside, Storm takes his time recovering in conversation with his manager Gregory Murphy. He steps onto the apron and enters the ring, the two begin their routine circling. They come together in the centre of the ring with another collar to elbow tie up, but this time Storm is the one that has Rose in the side headlock. He tightens the hold and drops to a knee to try and ground Rose. But Rose shows tremendous spirit to work his way back up pushing Storm back into the ropes and tries to force him off, but Storm doesn't release the hold - bringing him back to the centre of the ring. He slams him down to the canvas and keeps the hold intact. Rose manages to use his legs to scissor across his neck but Storm releases grip and gets out of it. They race to their feet and Rose grounds Storm with an arm-drag. Once again they're up on their feet, this time Storm grounds Rose with an arm drag. Again they're back up and Storm arm-drag take downs Rose, transitioning it into an armbar submission.
Aiello:
Bobby Rose and Mark Storm matching each other here with each move, as Storm manages to get the better of Rose with an armbar transition there.
Bennett:
As cocky as he is, Storm moves like the best of them and that's what he's up against tonight, the best of the best.
Storm heads towards his corner and Shimada tags him on his back. He slingshots his way into the ring, clubbing the arm of Rose that is in the armbar before grabbing the opposite arm. They Irish whip him into the ropes, Rose rebounds is met by stereo dropkick from the duo. Storm rolls to the outside whilst Shimada get's himself acclimatised to the match, putting the boots on an already grounded Bobby Rose.
Aiello:
Storm and Shimada really trying to stamp their authority here, as Shimada puts the boots on Bobby Rose.
Bennett:
That's what you've gotta do when you're going up against The World Tag Team Champions, Joe. As much as you've got to show them respect, you've gotta show them that you're not here to play around, you're here to win.
He doesn't let up, despite the fact Rose is by the corner and has his hands on the ropes. Shimada stops at the referee's count of four and holds his arms up, before backing away and bringing Rose back up onto his feet. Shimada lifts him up and over for a suplex but Rose manages to slip behind him, turning around going for the leap towards his partner Jimmy but Shimada grabs him by his air, pulling him back and delivering a lariat. He helps him back up to his feet, bringing him over to his corner where he makes the quick tag to Storm. Storm prepares himself on the apron as Shimada has Rose in an STO position, Storm springboards onto the ropes and flies towards Rose, delivering a dropkick as Shimada performs an STO simultaneously. Storm then goes for the cover...
ONE..

TWO...
Rose kicks out!
Rose reaches out towards the Lane but Storm is quick to gain control again, delivering elbows to the side of the head, weakening Bobby Rose. Storm continues to deliver a barrage of elbows before bringing him back up onto his feet. He concentrates on the arm that he and Shimada were focusing on previously, performing a Butterflex Suplex which he transitions into an armbar!
Aiello:
Once again Storm with another arm-bar on Rose following that Butterflex Suplex!
Bennett:
That was impressive and he's got that locked in pretty tight!
Rose struggles, reaching out to the ropes as Jimmy Lane encourages the fans to get behind him on the apron, and they do, clapping in rhythm for Rose who's fighting his way towards the ropes. He manages to hook his leg around the bottom rope and forces the break, with the fans applauding him for his efforts. Storm isn't having any of it and tries to go back to work on Rose, running towards a cornered Rose. Rose evades to corner, rolling his way out and heads to the ropes, bouncing off of them and delivering a flying forearm to Storm! Rose heads then scurries to his corner and makes the tag to Jimmy Lane!
Aiello:
Jimmy Lane is IN!
Lane enters the ring and immediately ducks under the arm of Storm and heads to the ropes, bouncing back and grounding him with a back elbow. Storm gets to his feet and goes for another lariat attempt but Lane ducks again, this time getting in behind him and trying to go for a backslide pin attempt but Storm reverses it...
ONE..

TWO...
Lane kicks out!
Aiello:
A very nice reversal from Storm there with the backslide attempt.
Bennett:
He's on his toes tonight, they all are, as sharp as they can be!
They get to their feet and this time, it's Lane who manages to get Storm in a backslide pin attempt.
ONE..

TWO
Storm kicks out!
Lane immediately takes him down with a lariat. Shimada enters the ring and runs towards Lane, but is soon grounded by a single leg drop-kick by the veteran. He gets to his feet and both Shimada and Storm are staggering towards him. Lane grounds both of them with a double lariat and they both roll to the outside. Lane looks towards the fans and they're encouraging him to go airborne, as he looks towards the ropes before looking back at them. Lane goes for the top rope, turning to look at Rose who's just made it back on his feet on the apron, signalling for him to also go to the top rope and he does. The two then launch themselves off the ropes ropes and into Storm and Shimada on the outside.
Aiello:
Vintage Southern Express with a Double Splash on the outside!
Bennett:
That's what you love to see, high-stakes moves!
Lane rolls Storm back into the ring and follows him, hooking his leg for the pin...
ONE..

TWO...
Storm kicks out!
As Storm reaches out to make the tag to Shimada, Lane drags him back to the centre of the ring and tries to go for a leg-lock submission, but Storm kicks his way out of it. He makes it to his feet and the two begin brawling in the centre of the ring, exchanging strikes as the fans applaud and cheer them for their efforts.
Aiello:
We've got ourselves a good old fashioned fight out here tonight!
Bennett:
These two aren't letting up, we love to see it!
They both begin to ease up with their strikes as they get exhausted. They lean into each other to keep up, before Storm delivers a sickening forearm strike that sends shockwaves through the arena. Lane staggers around a little, falling back into the ropes and coming off them to perform a Superkick on Storm, which sends an electric clap around the arena. Storm falls to a knee and Lane goes for another dropkick on Storm but he catches his boot, shaking his head as he gets to his feet. He drops his boot and turns him around, rear waist-lock submission in-tact as he tries to lift Lane up and over for a German suplex! Lane backflips over to land on his feet! Storm then turns and eats an enzugiri kick from Lane, who then makes the tag to Bobby Rose.
Rose enters the ring and immediately delivers a few knife edge chops to the chest of Storm as he brings him out of the corner and Irish whips him into the ropes. Storm bounces back and both Rose and Lane go for a double superkick on Storm but he rolls underneath and makes the tag to Mitsuo Shimada! Shimada slingshots onto the top rope and lands a cross-body over both Bobby Rose and Jimmy Lane! Shimada picks up Lane and throws him to the outside, then quickly goes to pick up Bobby Rose, tagging Storm. Storm enters the ring and runs towards the ropes as Rose staggers in position, Storm bounces off of the ropes and goes for his signature bicycle knee, but Rose evades - and rolls him up!
ONE..

TWO...

THR
- Storm kicks out!
Jimmy Lane slaps his partner Bobby on the back, making the tag unbeknownst to Storm, who's back on his feet and running towards Rose - delivering his signature bicycle knee! Storm goes for the cover but is then turned around by Jimmy Lane, who delivers a sickening superkick to Storm. Storm falls to the canvas as Shimada slingshots his way into the ring, running towards Lane delivering a dropkick to the knee to force Lane down. He then delivered a basement dropkick to ground him completely, posing on the canvas afterwards as he points towards the heavens.
Shimada goes back to his corner as Storm slowly recovers and makes his way towards him to make the tag. Shimada is in and he firstly knocks Bobby Rose off of the apron before turning his attention back on Jimmy Lane. As Shimada goes over towards him, Lane manages to roll him up in a small package pin attempt!
ONE..

TWO...

THREE!
DING DING DING
Stroup:
And the winners of the match via pinfall...
THE SOUTHERN EXPRESS!
Shimada is beside himself as the Express quickly make their escape from the ring to celebrate, before we cut to commentary
Aiello:
Great contest here, but man did the Express pull a fast one here!
Bennett:
That's the kind of thing that makes them the champs, Joe!
Aiello:
Will give Heroes for Hire credit here though, they took the Express to task here tonight! Folks, up next the FX Broadcast Championship is on the line as Rebel Rhodes defends against Zack Tyler...but I'm hearing now that we're gonna hear from our General Manager, Jim Connors!
Uh oh, the boss man is ready to talk backstage ...
---
We cut backstage inside the office of Jim Connors, where the Brawl GM looks none too pleased after the events of earlier in the night.
Connors:
Well folks, I've been hearing a lot of chatter going on tonight and I want to address it all as best as I can. Let's start with the situation regarding Xavier Reid and anger management. Xavier, there's been whispers and speculation that I have it out for you, while simultaneously being in your back pocket. I can't tell you how much that hurts me, but I can confirm that I am agreeing with the request from Chris Brock, and I hope you seek whatever help you need in this time. As for Gabrielle Visconty, well...Gabi has made it abundantly clear that she wants to get back to action against my well wishes, and it seems that my hands are now tied. So, Miss Visconty...I guess you're good to go. We'll see you in action...
The crowd cheers, hopeful that the Gabi/Candy match is still happening...but Connors cuts off their hope real quick.
Connors:
...when Brawl heads to Albany, New York in two weeks!
This gets a chorus of boos, much to the surprising delight of the GM.
Connors:
And since I still don't trust you to be well enough on your own, I am pairing you with someone looking to finally make her mark on the red brand...the United States Champion, Darna Dare! I'm sure the two of you can...coexist...long enough to take on the Halo Syndicate, who will no doubt look to make a big statement at your expense.
With that, the GM walks offscreen as we fade to commercial.
---
---
---
---
ON THE EXPRESSWAY TO THE TITLE
[SINGLES MATCH]



FOR THE FX BROADCAST CHAMPIONSHIP

| | | |
| --- | --- | --- |
| | VS | |
| Zack Tyler | | Rebel Rhodes |
---
---
We return to ringside where Aiello and Bennett are preparing for the match and Stroup steps into the middle of the ring.
Aiello:
Zack Tyler has been on a roll as of late and I'm really looking forward to this match.
Bennett:
There's just one problem with that statement.. He's got to get through Rebel Rhodes...
Stroup:
The following match is scheduled for one fall, and it is for the FX Broadcast Championship! Joining us first, the challenger... from the Alley out back, weighing in at 175 pounds ...
ZACK TYLER!
The lights go dark as an image of Zack in seen backstage. By now on the entrance stage, fog machines are covering the platform. He stares into the camera with a deep soul stare before the camera fades. Just before the camera cuts off, a quick glimpse of a Red circle with a Red Left hand palm print is seen. Zack's [3:14] music then plays. At the [:17] mark, a Red flash of light illuminates the entrance stage and again at the [:20] mark. At the [:27] mark, Zack rolls out slowly on a skateboard dressed in a Black full length coat with his arms folded over his chest. As he approaches the ring, the skateboard rolls under the ring as he rolls under the bottom rope onto his stomach. The ringside camera catches an up-close image of Zack as he smiles and blood protrudes from his mouth down his chin. Slithering into the corner, he grabs the ropes and pulls himself up to his feet, removing his coat. His music by now has looped or replayed until he folds his hands together as if praying. His eyes roll in the back of his head and the lights come up to normal.
Stroup:
And his opponent...
Aiello:
Here we go with the Champion!
Bennett:
It's showtime ladies and gentlemen...
#I'M ON THE TRAIN THAT'S PULLING THE SICK AND TWISTED...
#MAKING THE MOST OF THE RIDE BEFORE WE GET ARRESTED!!!
#WE'RE ALL WASTED AND WE'RE NOT GOING HOME TONIGHT!!!
Halestorm's, "Freak like Me" assaults the P/A system.. Through the curtains steps a fit, pale skinned, raven haired and heavily tattooed woman. Her dark brown eyes wander over the crowd as she stands upon the stage, taking it all in for a moment. On her face we find dark crimson painted on her full lips and red highlighted black eye shadow over her eyes. Her modest chest is contained by a fringed red and blue leather vest, her ass covered by black and silver tights. She sports standard black pads on her elbows and knees, with knee high laced wrestling boots to match. On her wrists are red, white, and blue bands. Upon her hips rests a thick black leather belt with a large and square silver buckle that reads in an ornate font, "REBEL." Upon her shoulder is a gleaming championship belt.
#COVERED IN BLACK WE LACK THE SOCIAL GRACES!!!
#JUST LIKE ANIMAL'S WE CRAWL OUT OF OUR CAGES!
#SO IF YOU'RE ONE OF US GET ON THA' BUS!!!
She makes her way to the ring with a confident stride, slapping fives with a few outstretched hands as she does so. It doesn't take her long to reach ringside. She climbs the steps, wipes her feet on the apron, and slips through the ropes. She hoists the belt high over her head to the crowd, nodding her head with a rather big smile on her face.
#IF YOU'RE A FREAK LIKE ME!!!
#WWWAAAVVVEEE YOUR FLAG!!!
#IF YOU'RE A FREAK LIKE ME!!!
#IT'S OOOOUURRRR TTTTIIIIMMMMEEE NNNNOWW!
#TO LET IT ALL HHHAAANNNNGGGG OOOOUUUTTT!!!
The crowd headbangs along with the Rebel as her theme plays over the P/A. Her hands clap with the beat along with the fans, a smile playing across those ruby red lips.
Stroup:
From Rome, Georgia, weighing in at 152 pounds... she is the reigning, defending FX BROADCAST CHAMPION!!
RRRRRREEEEBBBBBEEEEEELLLLL RRRRRRHHHHHHOOOOODDDDDDEEEESSSSS!!!!
The crowd pops as Melinda runs up to the top of the nearest corner and raises her arm with a three fingered salute to the fans with one hand, the gleaming Championship belt held up by the other.
DING DING DING
As the bell rings both Zack and Rebel move around the ring, circling each other before the two lock up. They both try to get the upper hand back and forth until Rebel manages to over power Zack and gets him locked into Evenflow DDT. She hits it perfectly and Zack hit the mat hard, trying to roll out of the way when Rebel goes for pin.
One...
Two...
Zack kicks out and scrambles into the corner. Rebel goes for another attack, Zack spots this and goes to spear Rebel who dodges and goes for a Judo hiptoss. Zack reverses and hits Rebel with a lariat, sending her flying down onto the mat. Zack then goes to the top rope to hit Rebel with a Fall from Grace, however she gets up to her feet, and Zack jumps down to his feet. Rebel readies herself once more shaking off that hit, looking at Zack with a locked on stare. There was no way the champion was going to go down easily. The two lock up again, trading blows with each other. Rebel turns Zack's attempt at weakening her down into a chance to use her Roll Back Punch, sending Zack into the corner. Zack regains his composure and he goes for the 666 and connects with Rebel's chin. Rebel goes down and Zack quickly climbs to the top rope, hitting her with the Fall from Grace.
One...
Two...
Aiello:
Tyler hitting hard there!
Bennett:
We could have a new champ!
Rebel gets her shoulder up, throwing Zack off her with force. Rebel rolls out of the ring for a moment, trying to get away from Zack long enough to get her b
arings once more
. Zack follows her out, spinning her around and going back on the attack. Rebel lifts the smaller man off the floor and throws him, back first into the ring apron, before sliding back in and dragging him to the middle of the ring, meanwhile he's trying to get away from her. He manages to break away from her, having wrapped his legs around the bottom rope. She runs for the ropes and as soon as Zack gets to his feet she runs at him, hitting him with the Rhodes Kill, and goes for the pin once more.
One...
Two...
Th- Kickout.
Zack rolls out of the ring and Rebel follows him. The two exchange punches outside of the ring and then, Rebel grabs him by the back of the head and throws him back into the ring, sliding in after him. She stands over her, looking down at the man, before he makes it to his knees and the two trade blows back and forth, looking more like a boxing match than a wrestling match. Zack seems to have had enough and goes for an attempted ZT stretch, which he manages to lock in, Rebel managed to stretch for a few moments while the submission was being held and put her foot on the rope. The referee starts counting to five and Zack is forced to release the hold. Zack manages to pull Rebel to her feet and sets her up for the Michinoku Driver, nailing it and going for the pin.
One...
Two...
Th-Kickout by Rebel.
Aiello:
What a close call there! For the SECOND time tonight, Zack Tyler nearly had the win here!
Bennett:
Rebel needs to step it up, or Tyler may have her number!
Rebel is slow to her feet, as Zack stays right on top of things with some quick and hard kicks to the back of the champ. Rebel is eventually able to get back to a standing position, something Tyler tries to stop as he hits the ropes for momentum...but he runs right into a drop toe hold by Rhodes! The champ is starting to feel the roar of the crowd now, as she gets to her feet once more. She looks poised and ready to strike as Zack slowly builds to a vertical base...but it's all for naught as Rebel connects with the cutter! WAIT! SHE'S ROLLING BACK INTO A DRAGON SLEEPER! REBEL STAR SLAYER IS LOCKED IN! Zack is struggling as he tries to crawl toward the nearest ropes...but the champ takes a couple steps back, pulling even tighter on the neck of the challenger! Zack Tyler has no choice, and taps out in pain! The ref calls for the bell, it's all over!
DING DING DING
Stroup:
Ladies and gentlemen, here is your winner, via submission... and STILL FX BROADCAST CHAMPION...
REBEL RHODES!
Rebel lets go of the hold, barely able to stay on her feet as the ref raises her arm in victory before we cut to commentary.
Aiello:
This was one heck of a title bout, folks! Rebel coming out on top after managing to lock in that Rebel Star Slayer!
Bennett:
A close call there by Zack Tyler, but Rebel Rhodes shows why she's the champ!
Aiello:
Folks, it's been a crazy night so far...and we were supposed to have Gabrielle Visconty face Sour Candy up next, but Connors has called this match off for Gabi's sake and--
Joe is cut off as we focus our attention on a quick glimpse on the X-Tron from a familiar face...
---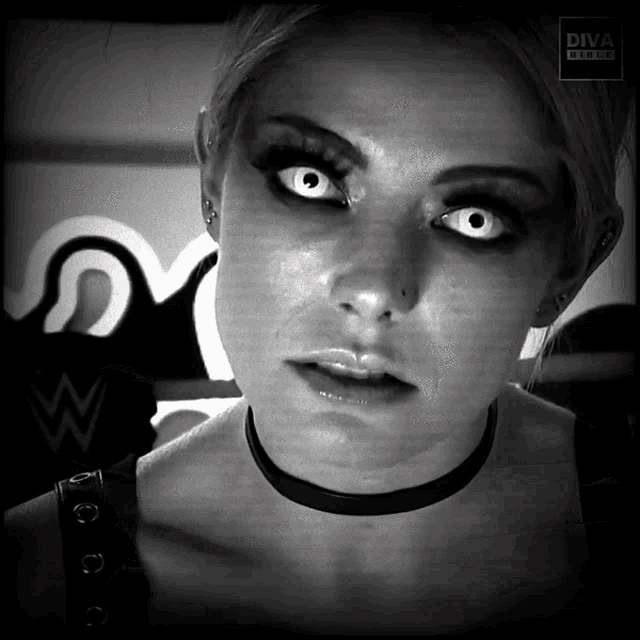 Without another word, we move to a commercial break.
---
---
---
---
---
---
We come back from commercial as "I Want Candy" by Aaron Carter begins to play through the Qudos Bank Arena, until it suddenly switches into a more metal version of the song done by Risen From Shadows. Despite the boos coming from the crowd, Sour Candy seems to be unfazed as she walks out with a huge grin. She gives them a sarcastic wave and heads down the aisle.

Stroup:
Making her way to the ring at this time…SOUR CANDY!!!

Aiello:
Well we know Gabrielle Visconty is unable to compete tonight, but what's Sour Candy still coming out for?

Bennett:
With any luck, she'll give us some answers!
The former Sweet Treat makes sure no one touches her as she circles the ring. After sliding in under the bottom rope, SC remains on her knees and soaks in the boos as she gives the crowd a death stare. SC then goes to retrieve a mic and returns to the middle of the ring with it.
Once the music dies down, SC prepares to speak.
Sour Candy:
Luckily for Gabrielle, she is unable to compete tonight. Saves me the time of ripping her limb from limb and damaging her mental state any further. She hasn't come to terms with the way things are. She continues to fill my voicemail as if her pleas will make me have a change of heart.
SC shakes head in disgust at the thought.

Sour Candy:
But the truth is, I'm not going to. This is me now. Don't like it? Go sob to someone who actually cares. If Gabrielle knows what's good for her, she'd step aside and let me do my thing. As of right now, I don't have a problem with her. But that could change if she gets in my way. Though I don't see why she would. It's not like she never had a soft spot for Jordan Sharpe. Now I don't either.
Fans aren't happy about that as SC stares right into the camera.
Sour Candy:
Whatever happens from here on out Jordan brought upon himself. You see, while I was putting my livelihood on the line inside the WonderCrush, he was busy getting ready for his Appreciation Party. Where was my Appreciation Party? Where was my big Thank You? I should've had the red carpet rolled out for me after what I went through on his behalf. But instead, I was last in line. I had to listen to everyone that came before me. Like seriously?! By the time Jordan finally got to me, I couldn't help myself. I decided to show him how underappreciated I felt.
She immediately frowns.

Sour Candy:
If anything, I still feel bad about what happened to Nicholas Cage. But what I don't feel bad about are the scars I left on Jordan Sharpe's face. He was asking for it. And I'm nowhere near done with him yet!
Her features harden once more.

Sour Candy:
So he might want to keep a look over his shoulder because you never know when I'll strike next!"

Aiello:
That was quite an explanation from Sour Candy.

Bennett:
With plenty of threats for her former 3C teammates.

Aiello:
Which I'm sure they heard loud and clear. Time will tell where they go from here.
As SC tosses the mic to the mat, it lands with a thud just before "I Want Candy" by Risen From Shadows plays again. She exits the ring and heads to the back showing no emotion to the crowd's negative response to her words. Once SC disappears behind the curtain, we see the X-Tron flicker on..
---
A graphic splashes on the X-Tron.
"
THIS DAY IN EWC HISTORY""April 18, 2021
"
The graphic fades out and in comes the sound of a hand hitting the mat for the count of three, followed by a stunned crowd.
Gambit Announcer
: And your winner…
Video of a shocked and stunned Peach Gelato garnering her first and only win over an opponent rolls. She hardly can believe it and doesn't fully know how to react when the ref goes to raise her hand up for victory. The crowd also cannot comprehend what they just saw.
Gambit announcer
: …PEACH GELATO!
Voice over
: On this day in EWC History, Australasia's own Peach Gelato gained her very first win. A proud day for any athlete, proving that she belonged.
Footage of what happened moments later backstage is played, with a graphic of "EWC BACKSTAGE EXCLUSIVE", showing a visibly overwhelmed Peach struggling to hold in her emotions. Tears of pure relief stream from her eyes as she looks around to share this feeling with literally anyone. However, no one makes eye contact. She pulls out a phone and dials.
Peach
: Oh, hi, mum. It's me. Um…call me back when you get this. I…I've got some great news!
Voice over
: Peach wouldn't be able to capitalize on that momentum, but for one shining moment, she was on top of the world!
Peach hangs up and slides down a wall back first as the adrenaline starts to leave her. She huddles in a ball and starts sobbing.
Voice over
: So it's for this we celebrate Peach Gelato on this day on Brawl in Sydney. Even though she's from New Zealand, we honor our Oceanic sister and condemn the actions taken upon her by one Xavier Reid, who decided to chuck a wobbly at her. We stand with you, Peach Gelato!
The footage ends with a text coming through, interrupting her crying jag. She lifts her phone and reads it out loud for story advancement purposes.
Peach
: Unknown number…'Congratulations, I knew you could do it. We should talk. KG.'
She sits in silent pondering over who this could be as the 'This day in History' graphic returns then the scene fades as we go to our final commercial of the evening.
---
---
---
WINNER PICKS THE STIPULATION AT HARDCORE REVOLUTION!
[SINGLES MATCH, NON-TITLE]
| | | |
| --- | --- | --- |
| | VS | |
| King Flip | | Xavier Reid |
---
We return to ringside where Stroup waits to announce the final match of the evening.
Aiello:
What an exciting evening we've had thus far. And now we cap it all with the battle that'll decide how these two men will face off at Hardcore Revolution.
Bennett:
Reid has already said he want a knock out match. The King hasn't spoken on it just yet, but either way we've got ourselves a little skirmish before the war at the Pay Per View and I, for one, am all for it. Take it away, Stroup.
Stroup:
The following contest is a singles match scheduled for one fall! General Manager Jim Connors has added the condition that the winner of this contest will be given the choice of what stipulation they'd like to have in their future match at Hardcore Revolution! Joining us first, from the laaand of money and faaame, weighing in at 220 pounds ...
KIIING FLIP!
K I N G F L I P
zooms from right to left across the X-Tron and is followed swiftly by a small pyro. 'Machinegun' begins to play as the man in the hooded vest, head low, emerges from the curtain with Chanel in tow. He gets to the edge of the rampway when he lifts his hood to reveal that arrogant half smile. The lyrics chime in as he walks slowly down the ramp with his eyes locked in on the ring. He slides into the ring and leans against the turnbuckle with arms agape as his theme plays. He turns to the stage ready for the action to start as his theme fades.
Stroup:
And his opponent, from New York City, weighing in at 220 pounds, he is the EWC International Champion ...
XAVIER REID!
The spotlights inside the arena start to flash around the crowd as 'Papercut' starts to play out.
Xavier Reid walks out onto the stage in his new black trunks, kickpads and boots, his hands wrapped in black tape with the EWC International Championship around his waist and following him out is 'The Memphis Mouthpiece' Tommy Love. He walks to the front of the stage and crosses his arms into an X in front of his chest and smirks as Tommy follows from behind and acts as if he's going to hit the camera with the 'Love Stick'. Tommy points to the ring as Xavier unhooks the International Championship and hands it to Tommy who raises it into the air as Xavier walks towards the ring shadow boxing as he makes his way down the aisle. Xavier storms up the steps and climbs into the ring, Tommy follows suit and walks towards the referee, already complaining about something. Xavier storms across the ring to the opposite corner and jumps to the middle rope and looks over the crowd and once again crosses his arms into an X as Tommy holds up the International Championship in the officials face. Flip pops up out of nowhere, swiping the International Championship from Tommy's grip and blasting Reid in the back with it. Xavier goes toppling over the top rope and rolls outside the ring. Tommy quickly retreats to his client before he too can get popped with the title. Flip tosses the belt out to the and squats down in the center of the ring, ready for them to reenter.
Aiello:
King Flip sending a clear message right out of the gate that he's ready to throw down in Sydney. And here comes Xavier Reid. Here we go!
DING DING DING
Xavier slides into the ring and the fight begins. Flip and Reid meet in the center of the ring with a flurry of blows. Each dishing out right hands like there's no tomorrow with neither flinching nor giving quarter to the fists meeting their faces. The crowd goes wild, cheering for each right hand Flip gives and booing for each right hand Reid gives as the fists begin to slow down a little. Reidy boy blocks a right hand and connects with three body shot kicks to the midsection of the King. They reach the ropes and Xavier collects his opponent for an Irish whip. Flip reverses the whip and Reid runs to the opposite ropes. He bounces off and comes rushing toward Flip, who drops to the canvas. Reid hops over him and bounces off the ropes again. Flip quickly gets to his feet and leapfrogs over Reid. The IN champ stops dead in his tracks and connects with a pele kick. Flip stumbles stunned on his feet as his opponent gets back to his feet. Crowning Moment! Flip connects with his own trademark pele kick. Reid is now the one out on his feet. Flip gets up and both go for a dropkick that takes no purchase. Both men get to one knee, fists up, and the crowd gives a roucous approval to the stand off. Reid is first to his feet but eats a King Flip arm drag. Flip tries to follow up as Reid rolls to his feet but eats an arm drag in return. Xavier tries to follow up with another kick to the midsection as Flip rolls to his feet. But the King catches the boot. Dragon screw connects leaving the International Champion flat on his back as Flip stumbles back to a corner to catch his breath.
Aiello:
Pele kicks, dropkicks, and arm drags all around, but it's a dragon screw from the King that leaves Xavier Reid on his back. Flip barely has an upper hand here but an upper hand nevertheless.
Bennett:
He best not let that man get back up. The International Champion ain't no slouch, and Flip knows that, but he's lookin' a little gassed himself. We'll see how this plays out.
Reid slams his right hand into the mat in frustration as he gets back to his feet. The King is waiting for him, ushering him to the corner he's resting in. Xavier connects with a quick sweep of a kick to the face, catching Flip off guard, before following up with several more body shot kicks and a few kicks to the thighs sprinkled in. Xavier lifts Flip to the top turnbuckle and climbs to the second rope. Flip puts up a fight here but Reid gets in more stiff right hands than the King can and lifts him into the air in a suplex position. Reid drops Flip square on his neck on the top turnbuckle executing a brainbuster suplex. Flip flops to the canvas but somehow finds himself completely stunned in a seated position. Reid quickly runs to the ropes in front of Flip, bouncing off of them and rushing into a stiff kick to the chest. Flip goes flat on the canvas and Reid's boot meets only air. The King spins up to one knee as Reid bumbles around trying to regain his own footing. Xavier turns around. It looks like Flip is going for a lariat but Reid connects with a ranheim maker. King Flip rolls out of the ring before Xavier Reid can capitalize on the situation any further. Tommy Love is cackling just inches away from the number one contender, which seems to trigger something in the King. Love takes a spinning heel kick to the back of the head and falls to the ground with Flip stumbling to the guardrail to catch some relief. Such a thing doesn't seem to exist, however, as Reid comes flying through the ropes and into Flip. Both men pour over the guardrail and into the audience.
Aiello:
From the moment Reid got up from that dragon sweep it's been all offense from the International Champion. Flip tried a few times there to gain an upper hand to no avail.
Bennett:
At least he shut that meely-mouth bastard Tommy Love up. I hate the way that guy laughs. It seems so damn forced.
Senior referee Paul Turner has slid out of the ring and is demanding Reid bring this back into the squared circle. Xavier clotheslines Flip back over the guardrail and grimaces at the referee. He hops the guardrail and lifts a stumbling Flip, sliding him into the ring and following suit himself. Paul is about to slide in himself when Tommy grabs him and starts yelling about disqualification and getting kicked in the back of the head. Flip can barely eyeball the distraction as Reid lifts him to his feet in the ring. Low blow from the King! Small package! The crowd is counting which gets the attention of the referee. Paul Turner slides into position.
ONE!
.
.
TWO!
Reid kicks out with authority right at the count of two. Flip is seated with a big smile as he gives Tommy Love the thumbs up. Love turns to the crowd as they laugh and cheer, rejecting any implication that he had anything to do with the two count as Reid rolls around holding his groin area. Flip springs into action as Reid rolls onto his back. KNEEL! He locks in the camel clutch on the champion. A wide-eyed Reid makes eye contact with his manager and both men are vehemently shaking their heads no as the referee asks if Reid will submit. The champion gets an arm free and reaches for the bottom rope but he's fingertips away from reaching it. Love shoves the bottom rope forward as much as he can but it's just fingernails away from his client. Paul Turner sees the interaction and has no choice but to eject Tommy Love from ringside! Love is livid, taking the long way around the ring to hand the International Championship off to the associate working the ring bell before leaving ringside. The crowd roars in approval as Reid appears to be losing consciousness. The referee lifts the champion's arm and drops it. One! He signals the one to the hands outside the ring, then lifts the arm to drop it again. Two! He signals outside the ring once again, then lifts the arm for a third time. The arm doesn't hit the canvas this time. Reid wakes up, shaking his arm about unwilling to see this as the end of the bout. Flip releases his grip and rails into the neck of the champion over and over and over again with stiff forearm shots. The King stands up with Reid slumped over, grabbing the top rope and shaking it with tenacity to a big pop from the audience.
Aiello:
King Flip has this match completely turned around, Tommy Love has been ejected from ringside, and it looks like it'll be an uphill battle for our International Champion to regain his footing here as the camel clutch submission seems to have taken everything out of him!
Bennett:
I'm just glad Tommy is gone. His face makes my eyes hurt. Now all I've got to gawk at is that gorgeous Chanel as she roots on her step-brother and client, King Flip. I guess he's alright, too, but that low blow should've disqualified him. Tommy's a piece of trash but he was right to call for the end of the match.
Flip lifts his opponent up. Reid shoves his hands away. The BEAST Slayer! Both men are down in the center of the ring. Reid unable to regain his bearings after connecting with the surprise finisher out of nowhere and Flip has been taken completely out himself. After about three to four seconds, Reid is able to roll over and get just his left hand onto the chest of the King.
ONE!
.
.
TWO!
.
.
Referee Paul Turner stops the count after noticing the challenger has just barely gotten his boot underneath the bottom rope for a rope break to the three count. Reid comes to a little bit, shakily holding up three fingers but meeting only disappointment as Turner assures the champion that it was only a two count. Both men are hardly even able to stand as they slowly get to their feet. Reid goes for a kick to the midsection. Flip catches it. Reid attempts an enziguri. Flip ducks. Reid stumbles around. The Beheading! Massive spinning impailer takes both men right off their feet once again and the crowd is loving every second of it. Flip slumps over Reid after a moment of respite for these gassed competitors.
ONE!
.
.
TWO!
.
.
This time Reid is barely able to get his boot underneath the rope. Paul Turner is forced to stop the count. Flip slaps the shit out of Reid, waking him up. Reid slaps the taste out of the King's mouth so hard the contender rolls away. Both men rise to their feet and the slap off continues. The smacks go back and forth, slowly turning into right hands, then slowly turning into forearm bashes with both men seemingly revitalizing themselves back to the start of the bout. Reid rolls under a right hand. Both simultaneously go for a pele kick with no purchase. Then both connect with spinning boots to one another's face! Both men are down.
Aiello:
Two incredibly close calls there, Bennett! I've never seen two competitors so even matched and so aware of the ring that we've had back-to-back finishers followed by back-to-back rope breaks on the count. And now they're both down again!
Bennett:
We're down to the final moments it feels like, here. Both men unwilling to give up but one of their bodies is surely about to give in.
Reid finds himself up first and stalks his opponent. Standing reverse frankensteiner takes Flip back down to the canvas. Reid stumbles back as he gets to his feet. He bounces off the ropes and rushes forward as Flip gets on all fours. He misses the running punt to Flip's face. The King evades the move just in time. Reid spins around as Flip gets to his feet. The champion goes for a right hand but the challenger shoots forward. Chicken wing crossface. For the second time in the bout, Flip has a submission locked in on Reid. Xavier yanks about, perhaps looking to counter in some fashion, but Flip pulls him into a suplex onto his neck. The King calls for the fans encouragement as he gets to one knee. He rushes to and off the ropes. The Dethronement! But Reid gets his knees up at the last second, causing the rolling thunder maneuver to connect Flip's back with readied knees. For the umpteenth time in the bout, both men force themselves back to vertical positions and meet in the center of the ring. They lock up for a moment, neither man showing an advantage and neither wanting to give their opponent an opportunity. They grapple into the ropes. Flip breaks the grapple and legsweeps Reid throat first into the second rope. He runs the ring as quickly as he can and connects with a tiger feint kick. Reid rolls onto his back with Flip going from the ring apron to the top rope. ROYAL BLOOD! Pinfall attempt!
ONE!
.
.
TWO!!
.
.
THREE!!!
DING DING DING
Stroup:
Ladies and gentlemen, here is your winner, via pinfall...
KING FLIIIIIIP!
Flip almost can't believe it as he makes it back to his feet, reveling in the joy as the ref raises his hand in victory--but the celebration is cut short as the champ gets back to his feet as well, blindsiding Flip with a forearm smash! Reid goes on the attack with some stomps, but Flip is able to get out of it and slip out of the ring, regrouping on the ramp with a big smile on his face as we cut to commentary.
Aiello:
Holy moly, Flip pulls it off! He gets the win over the champion, and now he gets to pick his stipulation for the EWC International Championship bout at Hardcore Revolution!
Bennett:
This was a helluva main event, Joe! Reid took Flip to task tonight and showed why he's the champ...but you gotta wonder if Flip is gonna have Flip's number come Hardcore Revolution!
Aiello:
Folks, this has been one wild night on the road to Hardcore Revolution. We know these two will face off in a stipulation of Flip's choosing, but we await the rest of the card to be solidified in the coming weeks. Until next time, for Steve Bennett I've been Joe Aiello saying so long and good night from Sydney!
We end things on contrasting camera shots, the joy on the face of King Flip and the rage on Xavier Reid's as the show comes to a close.
END SCREEN

..........

MATCH WRITERS

..........
MATCH ONE:
EWC Staff Assistant: Em
MATCH TWO:
MNB
MATCH THREE:
Kisikil
MATCH FOUR:
Mark Storm
MATCH FIVE: @thehellion
MAIN EVENT:
The Mad King
..........
SEGMENTS
..........
Xavier Reid
Gabrielle Visconty
TheSouthernExpress
_SC_
Kyle Gautier
MNB
..........
RECAP OF WINNERS


..........
MATCH 1
Dio
VS Ruby Clifton
WINNER via pinfall: Dio
MATCH 2
Johnny Maelstrom
VS Eddie Dozier
WINNER via pinfall: Eddie Dozier
MATCH 3
Nick James (N/S) (PINNED)
VS Caleb Scott
VS Iggy Swango
WINNER via pinfall: Caleb Scott
MATCH 4
Heroes for Hire (Mark Storm & Misuo Shimada)
VS The Southern Express
WINNERS via pinfall: The Southern Express
MATCH 5
FOR THE FX BROADCAST CHAMPIONSHIP
Zack Tyler
VS Rebel Rhodes
WINNER via submission AND STILL FX Broadcast Champion: Rebel Rhodes
MAIN EVENT
WINNER PICKS THE STIPULATION AT HARDCORE REVOLUTION
King Flip
VS Xavier Reid
WINNER via pinfall: King FlipBRAWL #582 MVP: King FlipBRAWL #582 MATCH OF THE NIGHT: King Flip VS Xavier Reid
..........
© THE EXTREME WRESTLING CORPORATION 2022