Post by PRIME on Jul 19, 2022 20:31:31 GMT -6
The Extreme Wrestling Corporation presents

PRIME
Sunday's at 10:00 PM CST on Showtime (Also on TSN 1-4, Sky Sports, EWCTV)
Brought to you by Under Armour, Sony and Dr Pepper


EPISODE #99


AUGUST 7TH

2022

PRESENTED WITH LIMITED COMMERCIAL INTERRUPTION BY BONE SUCKIN' SAUCE

---------------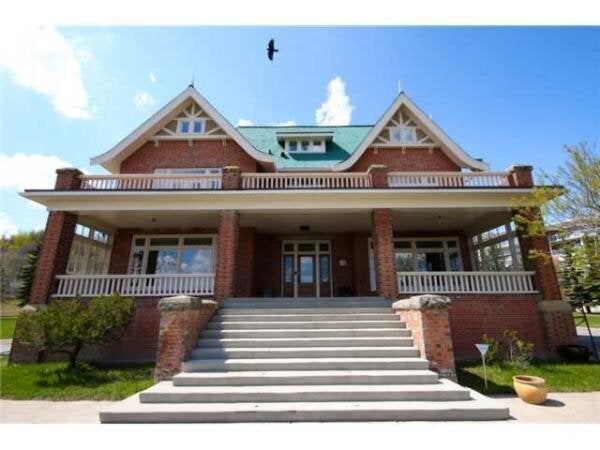 BACKYARD BRAWL-B-Q
LIVE! from the Hart Family House in Calgary, Alberta

::Ticket Information::

Ticket prices (in USD):
$85, $65, $35, $30, $25, $20, $15, $9

Prices do not include service charges, parking or facility fees

---
SINGLES MATCH
Amber Lisa Hall
Vs Jack Severn

Jack Severn finds himself back in the EWC and on PRIME and he's looking to make his in-ring debut for the blue brand here on PRIME 99. Amber Lisa Hall didn't have the G1 that she hoped to have, but she's looking to get back on the winning side and spoil The Catalyst's party. These two superstars will kick off our backyard shenanigans and we'll see who's grilling up a W.
--------------------
SINGLES MATCH
Callie Clark
Vs Timothy Deacon

Timothy Deacon may be good at stirring the pot on Fighter Talk, but the truth of the matter is he ended up on the wrong end of the win column on Invasion Night. Callie Clark, however, managed to score a victory for PRIME and is looking to continue her winning ways against Deacon at PRIME 99. All it takes is a few victories to get yourself in title contention, both of these superstars are looking to do just that. Question is, after Parabellum, will Callie already have one in her back pocket?
--------------------
NON-TITLE SINGLES MATCH
Vivi
Vs Sally Talfourd
Who says Brand Warfare needs to end on Phuket Island? Paramount's Broadcast Champion finds her way over onto PRIME for the first time and into our hostile backyard for a one-on-one contest with Vivi. Vivi may have failed to capture a point for PRIME on Invasion Night, but she's looking to make up for that here and what better way than to knock off one of Paramount's title holders? This is a sleeper match-up that won't disappoint.
--------------------
NON-TITLE TAG-TEAM MATCH
Southern Express
Vs
Kyle Gautier & Peach Gelato
Peach Gelato has finally achieved her dream of leaving the Gambit roster behind and joining the ranks of PRIME! By her side is her pal Kyle Gautier and the two of them are looking to climb the tag-team rankings. A great way to do that? Defeat the EWC Tag-Team Champions, The Southern Express! Southern Express are coming off a painful, balding loss to the Eleos Affect and are definitely not aiming to start a losing streak. We'll see how it all shakes down.
--------------------
SINGLES MATCH
Kobro Commando
Vs
Yoshiharu Kubo
Here we have two superstars making their PRIME debuts, as Kobro Commando and Yoshiharu Kubo have both earned their way to the Indy brand with Gambit victories. A win here can set one of our newcomers on a potential path to PRIME greatness, we'll see who's got the guts and the glory to do so when they square off here in a singles contest.
--------------------
NON-TITLE SINGLES MATCH
Bosa
Vs
Aeon Khronos
Aeon Khronos returns to PRIME a winner from Invasion night, knocking off Mark Storm and scoring an awesome victory. Now she's got another monster set in her sights, as a pissed off Bosa looks to reclaim his yard after losses to both Narumi Tsutsumi and Moxie. I'm sure a win at Parabellum would make the Beast of PRIME feel much better, but we still don't think he'll take it easy on Khronos. This one will be a classic, and could go in either superstars' direction.
--------------------
TRASHCANS 'TIL WE DIE
Scorpio
Vs
Xavier Reid
It's Trashcans 'Til We Die, baby! That's right, the ring AND ringside will be filled with trashcans of all shapes and sizes and they are the ONLY legal weapon in this match. How do you win? That's simple. Throw your opponent into the giant dumpster we've provided. Consider it a tribute to 'Garbage' backyard hardcore matches, and we have a feeling there will be no love lost between these two former Undisputed Champions who will no doubt also encounter each other at Parabellum inside the Brand Warfare Main Event. It's Prime Minster Scorpio and a bastard Xavier Reid, LIVE in our backyard!
--------------------
MAIN EVENT


NON-TITLE TRIOS TORNADO TAG ANYTHING GOES BACKYARD WRESTLING MATCH
Dalilah Ashe & Damage INC

Vs SHINIJOSHI (Narumi Tsutsumi, "Headhuntress" Aiya & Megumi)
| 1 RP PER TEAM | 1000 WORDS MAX | RPO 750 WORDS MAX |

And here we have it. We could think of nothing better to celebrate a Backyard Brawl-B-Q than a massive trios tornado tag-team match. ANYTHING goes in this Main Event. We mean it, ANYTHING is legal. This is backyard wrestling, ladies and gentlemen, and if there isn't barbed wire and thumbtacks then we've let the industry down! Dalilah Ashe takes to the ring with her massive behemoths DAMAGE INC to square off against our Indy Champion Narumi Tsutsumi and her SHINIJOSHI partners "Headhuntress" Aiya and Megumi. None of these superstars have ever shied away from X-Division Hardcore wrestling and we're going to see that in full force. This will be Shinijoshi's first time teaming as a collective unit, will they be able to work cohesively against Daliah and Damage INC? We're gonna find out this and so much more, we promise you, on PRIME 99: BACKYARD BRAWL-B-Q Presented with Limited Commercial Interruption by BONE SUCKIN' SAUCE!
---
CARD SUBJECT TO CHANGE

....



» OUT OF CHARACTER MATCH PROMO INFORMATION »


Results will be posted Sunday AUGUST 7TH 2022


» ROLE-PLAY DEADLINE »
THURSDAY AUGUST 4TH @ 11:45 PM CST
» MATCH DEADLINE »

FRIDAY AUGUST 5TH @ 10:00 PM CST

» SCORECARD DEADLINE »
SATURDAY AUGUST 6TH @ 5:00 PM CST
» SEGMENT DEADLINE »

SATURDAY AUGUST 6TH @ 10:00 PM CST

© THE EXTREME WRESTLING CORPORATION 2022