Post by FN'R on Aug 29, 2022 21:14:52 GMT -6
»»MELTDOWN IN MEXICO««
RAMPAGE SUPERSTARS BEAT THE HEAT, AND EACH OTHER!
The Extreme Wrestling Corporation Presents
FRIDAY NIGHT RAMPAGE
FRIDAYS LIVE ON ESPN & HBO AT 10PM CST.
SPONSORED IN PART BY UNDER ARMOUR, SONY, DR. PEPPER AND GEARBOX STUDIOS.
EPISODE #506
SEPTEMBER 16TH 2022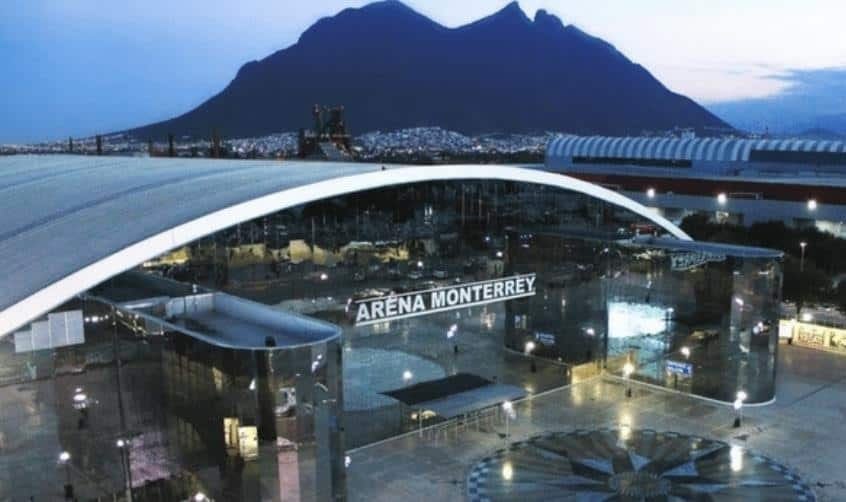 Live From Arena Monterrey in Monterrey, Mexico
::Ticket Information::

Tickets available at the venue box office, the official EWC website &; toll free: 1-800-EXTREME
Ticket prices (in USD):
$120, $60, $45, $30, $25, $20, $15

Prices do not include service charges or facility fees
---
---
MATCH ONE
Autumn Raven VS Jamie Love
First Of Best Two Of Three Series - Submission Match
REF: Pierce Patterson


Autumn Raven

Jamie Love
---
---
MATCH THREE
King Flip VS Megumi Sengoku
Singles Match
REF: Mike Michaelson


The Mad King

Megumi



---
---
---
---
---
MAIN EVENT
JoJo Rush VS Ruthann Hunter VS Xavier Reid VS El Pablo
THE MELTDOWN IN MEXICO - Non Title - Match Takes Place In The Chihuahuan Desert - Opponents Are Dropped Off With A Weapon Of Their Choice. First One To Make Their Way Into The Air Conditioned Van Wins & Gets A Ride Back To The Arena. The Losers Walk.
REF: Toyo Yasahiro


JoJo Rush

Ruthless Aggression

Xavier Reid

EPFTW!
---
---
CARD SUBJECT TO CHANGE

....



» OUT OF CHARACTER MATCH PROMO INFORMATION »


Results will be posted SEPTEMBER 16TH 2022


» ROLE-PLAY DEADLINE »
SEPTEMBER 13TH @ 11:45 PM CST
» MATCH DEADLINE »

SEPTEMBER 14TH @ 10:00 PM CST

» SCORECARD DEADLINE »
SEPTEMBER 15TH @ 5:00 PM CST
» SEGMENT DEADLINE »

SEPTEMBER 16TH @ 5:00 PM CST

---
---
---