Post by FN'R on Sept 21, 2022 21:23:34 GMT -6
---
LIVE •
---
WARNING:
This live event contains stunts performed by professionals or under the supervision of professionals and maybe unsuitable for younger viewers. Accordingly, EWC and its producers must insist that no one attempt to recreate or re-enact any stunt or activity performed in this live event.
The Extreme Wrestling Corporation presents
UNCHAINED
EPISODE #002
SEPTEMBER 18TH 2022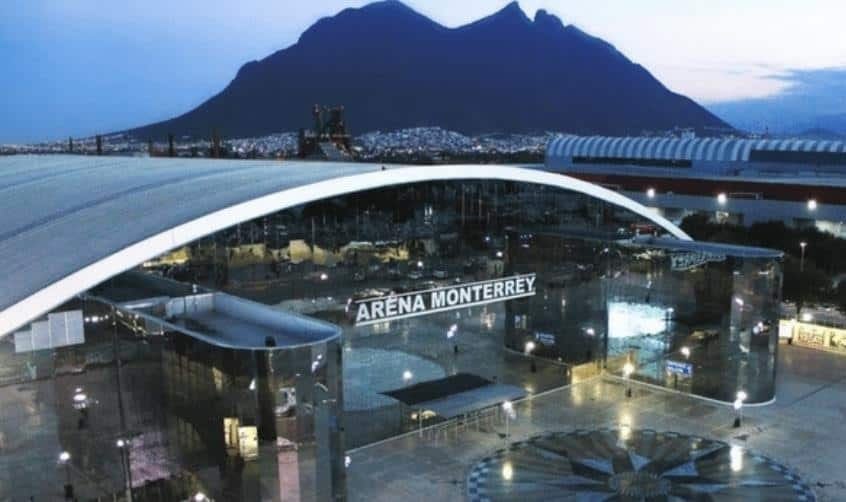 LIVE! from the Arena Monterrey in Monterrey, Mexico
EWC UNCHAINEDGeneral Manager: Arlo Fist
Commentators: Karim Abed and Marcus Troy, with Chang Master Fresh (Spanish Analyst)
Announcer: Isla Paige
Senior Referee: Linda Vine
Other Referees: Kat Dawkins & Toby Sawyer
Backstage Interviewer: Amy Aims
Theme Song: Wig Wam - "Do Ya Wanna Taste It"

UNCHAINED EPISODE 002 EXTENSIVE RECAP
SEPTEMBER 18TH 2022
Welcome back to the extensive recap of EWC's newest offering: Unchained! For long time fans of Extreme Wrestling, you know that Unchained isn't actually new but a rebirth of an old brand that last aired in 2016. Some names you might know from the last Unchained, back on September 4th 2016 are: BDC, Mark Storm, Shelly Silver, and Kurt Newman... and now we find ourselves on episode 2 of this relaunch!
"Do Ya Wanna Taste It" by Wig Wam is blasting over the PA system to start this thing off, and the fans here in Mexico City certainly appear ready and willing to indeed taste it.
Arlo Fist comes out to greet the crowd and get them excited for Episode 2 of The Unchained relaunch. He noticeably is still walking a little funny, I guess Mac's hand is still up there. Arlo gives a shout-out to Mexico for the cheap pop and cuts us over to the commentary booth. Abed & Troy run down the card and put over how fans decide MVP & Match Of The Night. Then we kick it to our first match and Isla Paige in the ring. Chang Master Fresh joins us on commentary, presumably still missing his pants. 
Jack Manson & Jaydayne Pendragon have locked into a shoulder/collar tie-up. The two men are pretty evenly sized, and neither outright has the advantage until Jack pulls Jaydayne's hair and drops him with a spinebuster. From there Jack hits a snap suplex and some stiff stomps before hitting another spinebuster. He covers but Jaydayne kicks out at 2. Jack sends Jaydayne into the ropes and catches him with a Lou Thesz Press. One, Two, Three, Four, Five, Six, Seven, Eight punches to Jaydayne's head! Jaydayne is busted open and this fires him up into a comeback with a series of knife edged chops followed by a leg lariat. Jayden slaps the taste of of Jack's mouth with another chop and then lands a bicycle kick that sends Jack backwards into the ropes. On the rebound Jaydayne lands a gutwrench suplex and mount's Jack for his own punches. Jaydayne drags Jack up and sends him into the ropes, on the rebound he lands Hitchens' Razor, makes the cover and gets the victory. Jaydayne is now 2-0 on UNCHAINED, while Jack slips to 1-1. 
Zack Tyler watches the match backstage and studies his upcoming opponent. Donkey Punch go running by with a swarm of bees chasing them. 
Our second match of the night sees JoJo Rush taking on Kolby Kreel. Kolby slams his forearm into JoJo's chest with a mighty discus clothesline. JoJo takes a few steps back and fires into Kolby's chest with a big time European Uppercut. Kolby puffs his chest and calls for another, JoJo hits him with a knife-edged chop, followed by a European uppercut, followed by a standing shotgun dropkick! Kolby flies off his feet into the corner. JoJo gets to his feet and rushes in for another European uppercut, Kolby grabs him mid-air in a waist-lock and rips him backwards into a German suplex, JoJo's head smashing against the second turnbuckle. Kolby maintains waist-control and goes for four more German suplexes. Kolby pulls JoJo up by his hair and goes for a neckbreaker, but JoJo grabs Kolby's head and begins to do his giant swing, but with Kolby's head!!! JoJo lets go and Kolby lands in a seated position, JoJo jumps off the second rope backwards into a super European uppercut into the base of Kolby's skull, it's Eli's Uppercut! JoJo covers and gets the win. Finding himself now 2-0. 
Gideon Gage is backstage watching JoJo's match while eating a fully loaded hotdog in one bite to show dominance, while making uncomfortable eye-contact with the camera-man the entire time. Donkey Punch go running by, still being chased by a swarm of bees. 
Eleos Affect are waiting in the ring for Donkey Punch, who finally run out chased by bees. Donkey Punch slide into the ring and immediately Danny eats a big boot from Antoni and Donnie goes flying over the top rope into the swarm of bees off a KU Final Bullet Dropkick. Antoni drags Danny up and hits a European uppercut, Danny stumbles backwards into KU who punches him in the base of the skull. Danny stumbles forward and Antoni slaps him hard enough he spins around to face KU, while falling to a knee. KU grabs Danny and hoists him up into a powerbomb and then he spins around to toss Danny backwards where Antoni catches him and drops him with a Samoan Drop. Antoni pins off the finishing move but Donnie rolls into the ring while running from the bees and breaks up the pin. KU pulls Donnie up and swings with a punch but Donnie ducks and pulls KU up onto his shoulders before sprinting full speed backwards and jumping over the top rope into a Samoan drop, probably doing more damage to himself that KU. In the ring, Danny pulls himself up the ropes and limps over to Antoni, who looks very confused. Danny goes to hip-toss Antoni, but he can't get Antoni up and instead Antoni's grabs his arm and rips him into a short-distance lariat and a cover to win the match. Eleos go up 2-0 on Unchained.
Backstage Molly Hatchet and JoJo Rush appear to exchange words ahead of their main event coming at Unchained 003. Gideon Gage shoves past both to head towards the ring for his match now. 
Gideon Gage charges Caleb Scott instantly and goes for the SGS, Caleb ducks the lariat, hits the ropes and smashes Gideon with a clothesline from hell. Gideon laughs in Caleb's face and grabs his throat, Caleb rips Gideon into him and drops the much bigger man with a spinebuster! Gideon gets to his feet, Caleb comes in with a spear! Gideon catches Caleb and flips him inside out and throws him down hard with a powerbomb! Caleb bounces up to his feet, SGS! Caleb is spun inside out! Gideon drags Caleb up by his head, SGS to the back of the head! Cover! Caleb Scott kicks out at 2.5!!! Gideon drags Caleb up onto his shoulder and goes for FIN... Caleb slides down the back and shoves Gideon shoulder first into the corner. Gideon backs out holding his shoulder, SPEAR from Caleb! Gideon gets to his feet, SPEAR from Caleb. Gideon to his feet, another spear!!! Caleb grabs Gideon's foot and locks on an ankle-lock, Gideon rolls over to his back and mule kicks Caleb in the chest. Gideon Gage kips up to his feet, ANOTHER SPEAR FROM CALEB! Gideon grabs his ribcage and pulls himself up with the aid of the ropes. Caleb Scott comes up from behind and uses Gideon leaned up against the ropes to get Gideon's legs up on his shoulders, Caleb pulls Gideon off the ropes and goes for the Alabama Slam finisher he calls the Grave Plot, but Gideon reverses into a Canadian Destroyer! Spiking Caleb on the top of his head! Gideon pulls himself up the ropes, pulls Caleb onto his shoulder and FINISHER ENGAGED. Cover, Gideon Gage wins and goes 2-0 on Unchained!
"Headhuntress" Aiya and Molly Hatchet are next up. They lock in a shoulder/collar tie-up but are extremely even and neither can break for advantage. They drop the hold and go straight into striking. Aiya lands three slaps, a headbutt and goes for an elbow smash but Molly jumps into a leg lariat out of nowhere. Aiya gets to her feet and gets dropped on her head with a vertical drop suplex. Molly lands some mounted punches, a slap for good measure and then a standing moonsault that is good enough for a two count. Molly drags Aiya up and knees her in the jaw, Aiya stumbles backwards into the corner. Molly comes rushing in and jumps for the splash of Ginger, but Aiya rolls out of the corner. Aiya gets to her feet and eats a spiral dropkick from Molly Hatchet. Aiya hits the ropes and goes over the top to the apron. Aiya grabs the top rope to save herself from falling, and then front flips over it into a big boot into Molly's face! Molly gets to her feet while Aiya hits the ropes, big boot to the back of the head. Aiya throws Molly into the ropes and lands a spear. Aiya lands a gutbuster and neckbreaker. Molly comes back with punches and slaps, but Aiya with OUT TO KILL out of nowhere! Aiya covers and victory! Aiya goes up to 2-0 in Unchained. 
Backstage Xander spars with a punching dummy while watching Aiya celebrate on a small TV.
We now have The HunterS in the ring with Sarahe Gemini & Ezio DeLuca. HunterS go for a double superkick on Ezio, but Sarahe shoves Ezio out of the way and punches Jason in the mouth. Ezio flies into a dropkick on Jason, Jason swings her feet out of the air and she crashes to the outside. Ruthann grabs Sarahe, Jason hits a big boot and Sarah hits a German suplex. HunterS land a double superkick on Sarahe as she stands and another as she drops. Ezio takes Jason out of the ring with a forearm smash into a superkick into a dropkick over the top rope. Ezio brawls with Jason outside of the ring while Sarahe hits Falcon Arrow, Yakuza Kick and Chains of Judecca. Sarahe covers, and gets the win for her team. 
Backstage Eleos Affect are talking to each other while watching Sarahe & Ezio. Antoni is writing things down in a notebook and KU is peeping over his shoulder at it and giving his thoughts. 
And now it's our main event. NEVAEH, Xander and Zack Tyler circle each other in the ring. Xander and NEVAEH both roll out of the ring. Xander grabs his beloved railroad spike while NEVEAH grabs Heaven's Helper Sledge hammer. They roll back into the ring. Zack Tyler drops down and rolls out of the ring. NEVAEH advances on Xander, she swings wildly and Xander ducks before coming up and cutting her cheek open with the spike. NEVAEH drops Heaven's Helper and takes a few steps back. Xander pokes NEVAEH in the eye, cuts her other cheek open and then drops the spike before pulling her backwards into a German suplex. Zack Tyler flies in with a lariat to the back of Xander's head from the top rope. Zack Tyler hits two suplexes, followed by a short-arm lariat, followed by a hip-toss on Heaven's Helper. NEVAEH is up, she pulls Zack backwards into a German suplex, maintains waist-control and flip into a snap suplex. NEVAEH drags Zack up and sends him into the ropes for a spear, but Xander crashes a chair against her head and then Zack's head. Xander throws the chair down and then snap suplexs Zack onto it. Xander grabs Zack's feet and wheelbarrows him up and down into a neckbreaker! It's Faithbreaker!!! Xander covers but Neveah pulls him off and up, knee next to his face and Fall From Grace! Nevaeh covers Zack! She gets the win and her first win on Unchained!
The show comes to an end with Troy and Abed wishing us well, setting up the next episode and recapping what we saw. They thank us for watching the camera fades with NEVAEH kissing Heaven's Helper in the ring.
---
---
© THE EXTREME WRESTLING CORPORATION 2022
---
RECAP OF WINNERS


Jack Manson
VS Jaydayne Pendragon
WINNER: Jaydayne Pendragon (1PT)

JoJo Rush
VS Kolby Kreel
WINNER: JoJo Rush (1PT)

The Eleos Affect
VS Donkey Punch
WINNER: The Eleos Affect (1PT)

Caleb Scott
VS Gideon Gage
WINNER: Gideon Gage (1PT)

Molly Hatchet
VS Headhuntress Aiya
WINNER: Headhuntress Aiya (1PT)

The HunterS
VS Sarahe Gemini & Ezio DeLuca
WINNER: Sarahe Gemini & Ezio DeLuca (1PT)

MAIN EVENT (2 PTS)
NEVAEH
VS Xander Azula
VS Zack Tyler
WINNER: NEVAEH (2PTS)
...


MVP OF THE NIGHT: JoJo Rush
MATCH OF THE NIGHT: Caleb Scott Vs Gideon Gage

© THE EXTREME WRESTLING CORPORATION 2022