Post by Deleted on Jan 28, 2016 16:25:39 GMT -6
»2016 SEASON PREMIERE<<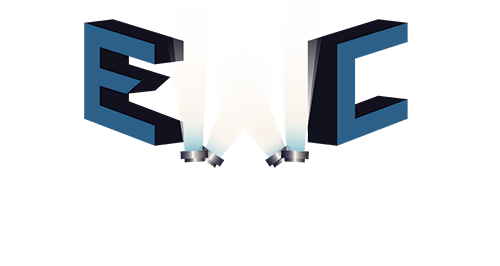 The Extreme Wrestling Corporation Presents
FUTURE STARS OF WRESTLING
Live on Saturdays 9/8 PM CST (ESPN, Spike, SkySports)

Brought to you by Under Armour, Sony and Pepsi

Episode 12
February 20th, 2016
Live! at the 2300 Arena in Philadelphia, Pennsylvania on February 20th, 2016
::Ticket Information::


Tickets available at the venue box office, the official EWC website, toll free: 1-800-EXTREME
Ticket prices (in USD):


$120, $60, $45, $30, $25, $20, $15

Prices do not include service charges or facility fees
---------------


»RP Submission Deadline»

THURSDAY February 18th, 2016 @ 11PM CST / 9PM PST / 11:59PM EST / 5PM GMT


»Segment Submission Deadline»
THURSDAY February 18th, 2016 @11pm CST / 9PM PST / 11:59PM EST / 5PM GMT


Please send formatted segments to

FSW




»RP LIMIT: 1RP Max Each wrestler»
Dark Match

Sway, BRAYDEN NIMMO, and REX STEINSEX

VS

ROSETTA STONE, Danny Hall and ORWELL DAWN

Match #2

Johnny Bonecrusher VS Tyler Roberts

Match #3


Michael Hunter JR VS Jaxon Friar

Match #4

Adrien VS Noah Jackson


KIMI SMALLS

VS

DOUBLE X

Guest Referee

Carlos Vitória Manager of Atlas



Season 2 for already started with a bang. Right now FSW is starting off the new year with no General Manager but it seems not to have the roster worry. Michael Hunter was hoping to make an impact but he got stop by Adrien. Will he have something to say about this? Johnny Bonecrusher has made an impact like he mention he would but would he be able to get passed Tyler Roberts who made history in FSW ring with the faster match ever? Will the new upcoming Adrien keep on her roll or will Noah bring it to haul stop? We also have the husband and wife Jason Park Hunter and Kimi Smalls Hunter. Rose Lee Scott mention how the new General Manager wants to see if these two would actually keep personal life outside of the ring from inside of the ring. They will be in the Main Event but will Carlos the manager of the FSW Champion be a fair player in this match? Will Kimi now be able to come out of the shadow of Jason and rise as the main star for FSW or will Jason just crush his wife dreams?


CARD SUBJECT TO CHANGE


....


Results will be posted Saturday Febrauary 20th @ 11:00 PM CST




© THE EXTREME WRESTLING CORPORATION 2016