Post by Dio on Apr 7, 2020 6:17:20 GMT -6
OFFICIAL MONDAY NIGHT BRAWL CONTRACT
Dio
PERSONAL INFORMATION
Birth Name: Adam Hargrave
Wrestling Name: Dio
Nicknames: The Philosopher / Your Crux
Picture Base: Finn Balor
Date of Birth: 09/07/1999
Height: 5', 11"
Weight: 205 Lbs
Place of Birth: Syracuse, NY
Billed From (if different from POB): Seattle, WA
CHARACTER INFORMATION
Character Disposition / Alignment: Chaotic Neutral
Fighting Style: Mat/Technical
In-Ring Strengths:
Words as Weapons
: The mental game is Dio's game. He much prefers to get you caught up in your own head rather than just rely on brute strength in the ring. If he can get you to beat yourself? He's already won. He demonstrates this particularly by trying to exploit whatever their current demons are. For example, if he's facing someone who's embroiled in a feud with another superstar, he may go to ringside and point out a fan sign that is in favor of their rival, he may evade their finishing maneuver and look overly 'bored' by it, etc. The kind of things that would mentally throw someone off of their game.
Submission Specialist
: He's technically sound, but Dio is particularly adept at twisting his opponent inside out, literally. He has a bevy of submission holds at his disposal and he's not shy to hold on for dear life. He's not been as keen on using them over the past season and plans to rectify that in 2022 - going into his second full season in the EWC.
In-Ring Flaws:
Prone to disqualification
: He's got a reputation for getting his record riddled with asterisks. Primarily for refusing to release holds/honor rope breaks, etc
Stubborn
: Dio will do things his way, despite whether or not its working out in his favor. He often gets hung up on wanting certain things/outcomes (EG; he may insist that his opponent will tap out but, if he loses for example, maybe he refuses to go for a pinfall attempt because dammit he's gonna tap out) and it can cost him in the end.
Ring Attire: Dio's attire is very plain - a pair of simple trunks and his trademark leather jacket that he removes prior to competition
Backstage Attire: Backstage, Dio will wear a pair of dark pants (jeans typically) and a tight fitting t-shirt, along with his aforementioned leather jacket.
THEME SONG & ENTRANCE
Theme Music: Change (in the house of flies)' – Deftones
SHORT ENTRANCE:
The lights dim down, and a voice comes over the PA system.
"I am your Crux."
The phrase kicks off the sounds of "Change (in the house of flies)" by the Deftones as Dio emerges from the curtain and stands atop the stage. He surveys the crowd, tugging at the collar of his leather jacket before heading down toward the ring.
MAIN EVENT / PPV ENTRANCE:
Write it exactly how you want it to be posted, in
present tense
to fit the show format. If you don't want a fuller/longer entrance, feel free to skip this.
PERFORMANCE INFORMATIONTendency to Cheat (Delete ALL that do NOT apply):
- [x] Rarely
Motivation to Compete (Delete ALL that do NOT apply):
- [x] Punishment; they fight as a way to unleash their frustrations. They just want to hurt people.
Favorite Match Types: Any
Least Favorite Match Types: He's not encountered one yet he doesn't like to any degree.
[OPTIONAL] Favorite Weapon: n/a he favors words over weapons, but he won't shy away from using what's available
WRESTLING INFORMATION
Pro Debut: 2019
..Signature Moves: Minimum of two (2), maximum of five (5)
1. Tranquility
Double Underhook DDT
2. Inevitable
Diamond Cutter (setup to armbar finisher)


3. Beholden
Haas of Pain
..Finishing Moves: Maximum three (3) and one (1) optional Super Finisher (SF)
1. Insufferable
Bridging Fujiwara armbar
2. Laertius Effect
Package Piledriver


3.
Enlightenment
Code of Silence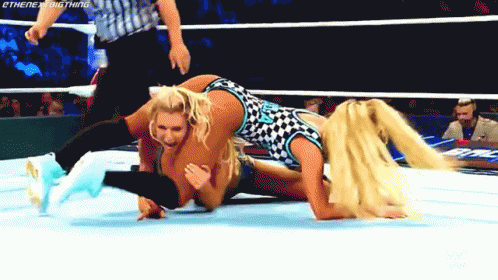 SF
.
Deconstruction
Kneeling Cross Legged STF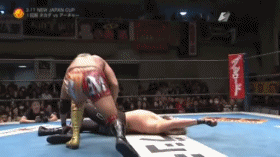 ..
Common Moves Minimum Five (5) | Max Twenty (20)
1. Standing dropkick
2. Cross Armed surfboard
3. STO
4. Slingshot into the turnbuckle
5. Triangle Choke
6. Multiple Strikes ending in a knee to the face/head
7. Damascus head and leg lock
8. Elevated Gut Buster
9. Discus Elbow Smash
10. Torture Rack
11. Swinging neckbreaker
12. Ura Nage
MINI BIOGRAPHY
His ring name was taken as a shorthand version of Diogenes - a tribute to the Greek stoic philosopher of the 2nd century. He worked local independent circuits on the west coast to get experience, and is now working the EWC Indy circuit to continue to hone his craft. He won the EWC Television championship in his second outing on Prime, but lost it at World Wide to Nevaeh. After an unsuccessful attempt to win the championship scramble at Parabellum, Dio went on a long skid dropping matches to Nevaeh, Dominic Sanders, and Kuroiki. As he took a brief hiatus, Dio returned at Wrestlefest XVIII in the Drake Memorial Cup, only to fall short as Bosa claimed victory over Kyle Gautier.
2021 saw Dio rise higher than he's ever risen in the EWC... and fall so much further. Starting 2021 in the G1 tournament, Dio went an impressive 2-0-1 beating Kendrick Kross, Jamie Love, and coming to a draw with the reigning Indy champion Jordan Sharpe in the season opener. Stranglemania would see Dio overcome Jordan, Faith Rivers, and SIN to capture the Indy championship for the first time. Dio would retain at World Wide in a ladder match against the SINful one, and that victory would punch his ticket into Night of Champions. Coming inches from winning the Undisputed Championship, Dio would find himself the one thrown off of the top of the third cage, through the flaming tables below, as Ace King retained the championship. Since then, things have been...
off
for our warrior poet. He would go on to drop the Indy championship to rising sensation Narumi Tsutsumi at Youngblood III and failed to cash in his rematch clause at Wrestlefest in Rio.
Our philosopher turned wrestler has now found himself in a new home on Brawl, but is the change of scenery going to be enough? Or will the demons unearthed after his descent into hell at Night of Champions prevent him from succeeding on the red brand too?
The question was answered, although not the way the Philosopher was expecting. His personal demons came roaring with vengeance, seeing him compete in the X-Division for a goodly portion of the season. However... ending the season with a record of 9-5-1 looks nice on paper, but two of those five losses and the one rogue draw were for championship gold. A failed contest at Parabellum saw Team Brawl place second, thanks to two quick pinfalls in succession by Marcu$ $t John on both Dio and Xavier Reid. El Pablo had the warrior poet's number, besting him on the Paramount finale to put the final nail in the X-Division coffin for Dio as the season came near to its end. Wrestlefest was no better, as the team of King Dong couldn't stop Damage Inc from pinning the Bastards' Jamie Love to secure themselves their first reign as Tag Team champions.
With 2023 on the horizon, Dio seems unsure of his future on the red brand, but if anything one thing is for certain. He will never be
alone
.
NOTES / ACHIEVEMENTS

Any Championships, tournaments, winning streaks, or notable achievements in the EWC go here.
EWC Indy Champion (x1)
EWC Television Champion (x1)
Overall EWC Record 23-13-2
2022 EWC Record 9-5-1
2021 EWC Record 9-4-1
2020 EWC Record 5-4-0
PRIME #65 MVP
PRIME #66 MVP
PRIME #76 MVP
PRIME #86 MVP
PRIME #88 MVP
Brawl #584 MVP
Brawl #586 MVP
Hardcore Revolution 2022 MVP
OOC: ABOUT YOU THE HANDLER
Your First Name: Anna
e-Fed Experience: All of it
e-fed Staff Experience: Yes
Are you willing to opt-in & write matches from time to time?: No
Would you like to be considered for helping with creative writing (e.g. EWC Magazine)? Yes
How did you find us?: Twitter