Post by MNB on Jun 22, 2020 22:42:06 GMT -6
WARNING:
This live event contains strong coarse language (L), and intense violence (V) which may be unsuitable for younger viewers. None of the matches you are about to watch have been predetermined. Only some of the thematic story-lines have been discussed beforehand. Accordingly, EWC and it's producers must insist that no one attempt to recreate or re-enact any match or activity performed in this live event.
The Extreme Wrestling Corporation and Monday Night BRAWL present
HARDCORE REVOLUTION
JUNE 22ND 2020
LIVE! from the Wells Fargo Center in Philadelphia, Pennsylvania

MNB General Manager: Jim Connors
MNB Commentators: Joe Aiello, Steve 'The Predator' Bennett and Max Carter
MNB Announcer: Jessica Stroup
MNB Senior Referee: Paul Turner
MNB Referee: Josh Daniels
MNB Backstage Interviewer: Bob Murray

"Guerrilla Radio" by Brass Against blasts in the Arena






The show starts off with video footage detailing historic events over Monday Night BRAWL's history.
From episode 001 in 1997 all the way down to the last episode #557 in Chicago.

Images of previous EWC Champions are shown, starting with the very first Champion Black Ninja, then moving onto Big Mac and Steve Bennett. Sped up footage then shows a special montage of Memphis Reigns, Shadow Man, Hirsh Valentine, Jesse Nunez, Hurricane Jeff, Moses Lake, James Chambers, BDC, Jay Cee, Stray, Gladiator, The Rev, Ruthann Hunter, Ashton Drake and then Xplode all with the EWC Championship.

Sped up footage again then takes us through to current Monday Night BRAWL Superstars: Xavier Reid, Darius, Gabrielle Visconty, Kendrick Kross, Stephanie Matsuda, Bosa, "La Belicista" Isabella, and David Scott among others.

We then get a montage of how we got to Hardcore Revolution 2020:




The announcement of the International Championship being vacated, and Xavier Reid, Iggy Swango, and David Scott earning their spots to the compete for the title in a Three-Way Dance in the spirit of a Philly-based company that once proclaimed itself Extreme

The rise to power of Scorpio, winning the United States AND Undisputed Championships and declaring himself the 46th President of the United States, only for new challengers to emerge to his Oval Office...the first of whom, Darius, gets his shot tonight at the biggest prize in professional wrestling

Callie Clark and Gabrielle Visconty, each looking to bounce back from coming up just short of title contention

The rise of up and comers like Bosa, Alexander Cage, and Tank, along with the return of Rafe White and the looming threat of Axel Zane and Damian the Holy, who make their BRAWL debut in front of an audience hungry for violence




Tonight, the red brand gets a little more Extreme, a little more...H A R D C O R E
The opening pyros blast across the stage and here we go.
A wide aerial shot shows that the
Wells Fargo Center
is electric for Hardcore Revolution, the BRAWL-exclusive PPV spectacular!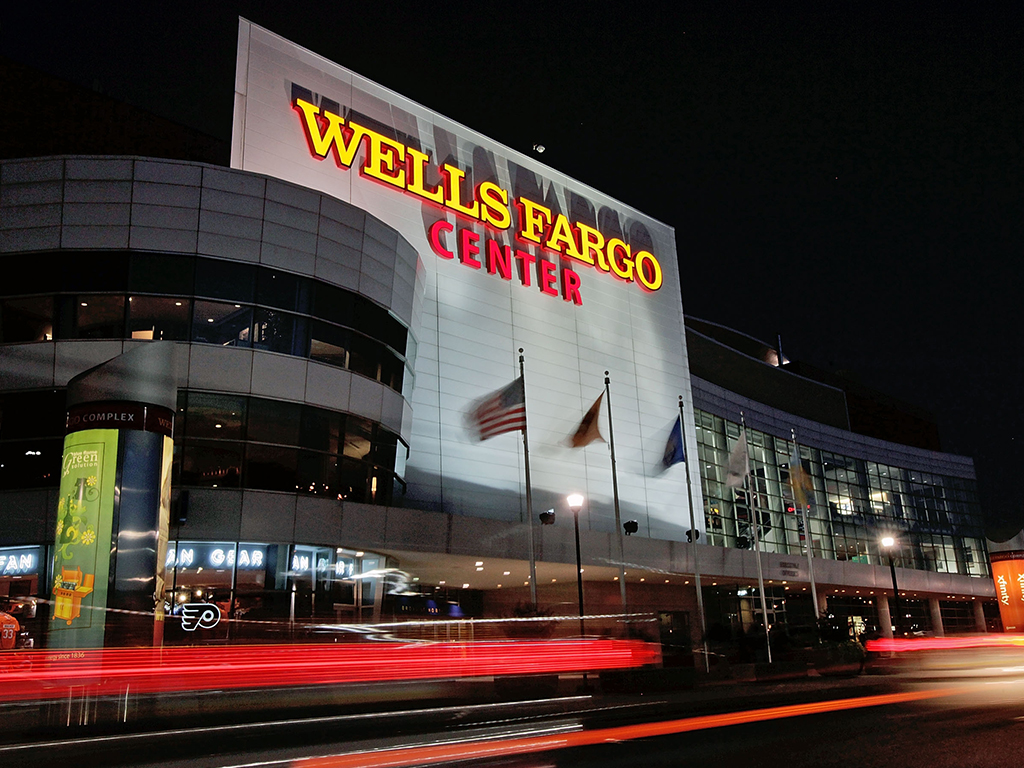 A chant begins of
"MNB!"
"MNB!"
"MNB!"
"MNB!"


A thick layer of fog circles the arena, and camera flashes repeatedly strobe the area!
The camera feed pans to different areas in the arena and we see fans cheering in excitement!

The fans are shown smiling, laughing, and pumping their fists in excitement
as fireworks emit from each corner of the ring!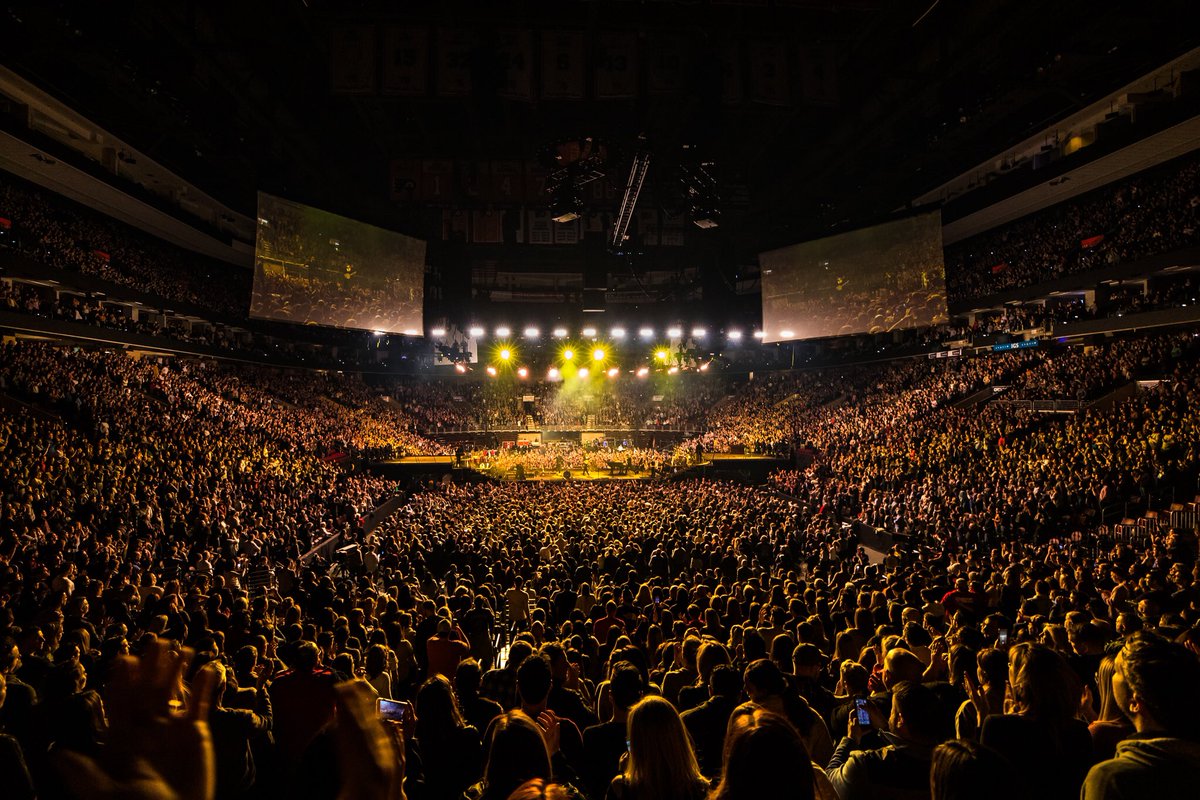 A thick layer of fog surrounds the fans from the firework display.
The show is live... and the excitement is at a fever pitch!
Signs can be seen all over the arena, some reading:
"LET'S GET DANGEROUS"

"VISCONTY GETS VIOLENT"

"DOWN WITH THE 46TH PRESIDENT"

"WE HOLD THIS WRESTLING TO BE SELF-EVIDENT"

"THE CURSE WILL SOON BE BROKEN"

and
"THE REVOLUTION WILL BE TELEVISED"
The camera pans around the Wells Fargo Center once more. We arrive at the announcers' table where Joe Aiello, Max Carter, and Steve Bennett are standing by.
Aiello:
Hello everyone, and welcome to Hardcore Revolution 2020! This is Brawl's exclusive Pay-Per-View event to kick off a big summer for the EWC, and we're coming to you LIVE from the birthplace of a Revolution, Philadelphia! I'm Joe Aiello, alongside my colleagues Max Carter and Steven Bennett, and we are excited for what's in store tonight!
Carter:
That's right Joe, we have seven matches lined up that put the Extreme in Extreme Wrestling Corporation, starting off with a pair of singles bouts with no disqualifications! Two men with bad intentions are making their debut on the red brand here tonight, with Damian the Unholy facing El Gran Azul after their confrontation at Gambit a couple weeks ago and Axel Zane taking on Scrappy Coco!
Bennett:
Gonna be a long night at the office for Azul and Coco, lemme tell ya! After that we've got what oughta be one hell of a fight, as Tank takes on Rafe White in a match that can only won by a pinfall or knockout!
Aiello:
Indeed, that's going to be hard-hitting! We've also got a bout set for two out of three falls, as Callie Clark and Gabrielle battle it out to get back into International Championship contention!
Carter:
And speaking of contenders, we'll see Bosa and Alexander Cage compete in a unique contest that Connors has billed the Hunt for the Golden Ticket! This one's shrouded in mystery, but we do know that the winner will earn a future title shot and their heart's desire...whatever that means.
Bennett:
Five bucks says it's a trip to the chocolate factory. Still, this is a big opportunity for both men!
Aiello:
And to wrap things up, we've got two big title matches! The first is a three-way elimination match for the vacant International Championship! Xavier Reid, Iggy Swango, and David Scott have all earned their spots in this match, and one of them will leave the Wells Fargo Center with gold around their waist! And finally, in our main event of the evening, we'll see Darius take on Scorpio in a TLC Match for the Undisputed Championship!
Carter:
Tables, ladders, and chairs, oh my! Will we see Darius pull off an upset tonight, or will the reign of the so-called 46th President continue?
Bennett:
Long live the President, hail to the chief!
Aiello:
All this and much more, as Monday Night BRAWL presents Hardcore Revolution 2020! It all starts in just a moment, as we see Damian the Unholy take on El Gran Azul!
Fade to the EWCTV advertisement.
---
---
---
---
WHAT IS EWCTV?


All live EWC Pay-Per-View events (including StrangleMania, Night Of Champions, Rumble in the Bronx & WrestleFest)
All day scheduled & live programming
Plus, hours and hours of on-demand content & never before seen behind-the-scenes footage!
Groundbreaking original series - See new episodes of BRAWL, RAMPAGE, FSW, PRIME and more
Live in-ring action, reality shows and documentaries
HOW TO ORDER
Get the award-winning EWC Network through your TV provider. Call your local TV Provider today to subscribe.
Only $7.95/month

WATCH ONLINE
If you are subscribed to EWC Network through your TV Provider you can now enjoy EWC Network on your:
PC, Laptop, PS3, PS4, or tablet.



EWCTV for only $7.95 USD per month
Along with being an EWCTV Subscriber, you get:
EVERY Pay-Per-View event included at no extra charge
15% off any and all EWC Merchandise from the EWC Store
20% off all tickets to LIVE EWC Shows
A free EWC Yearly Wall Calendar signed by the entire active EWC Roster
As an added bonus for all those currently subscribed including any new subscriptions
enter code "HARDCORE"

To receive
a
FREE
copy of
Hardcore Revolution 2020
DVD and Blu-Ray combo when it's released early this year
+ free T-Shirt and Replica EWC Undisputed Championship belt.
So act now if you aren't already subscribed to EWCTV

---
Click…..Click…...Click….
The cameras land on a pair of high heels walking down the hallway, panning up to reveal the former self-proclaimed Queen of the EWC…. Melody Malone. She's wearing the DSR "Gutter Sluts" track jacket and a small tiara peeks out amongst her hair. The crowd gives a mixed reaction ringside, as Brawl's own Bob Murray jogs into view with a microphone in hand.
Bob Murray
: Melody!
She stops short, sighing before she turns to look to Murray with a half-cocked smile.
Melody Malone
: Bob. To what do I owe this, completely unannounced pleasure?
Bob Murray
: Well… it's Hardcore Revolution. The premiere 'Brawl' brand pay-per-view. We weren't expecting to see any Rampage talent tonight..
Malone scoffs, pointing to her jacket with a shake of her head.
Melody Malone
: No Rampage talent? Does Iggy Swango just… not register on your radar? My tag team partner is here tonight, competing for the International championship. Why wouldn't I be here?
Bob Murray:
Well… I mean, the International title being what it is… it's sort of on you that the title was vacated by the former champion Cyrus Black.
Melody's mouth twists, trying to bite her tongue before she gathers herself.
Melody Malone:
What happened to Cyrus at Wrestlefest is on me. You're right. But what does it say about this brand, when ONE MAN…. one man, is all that holds the red brand together? What does it say about Brawl in general, when nobody could step up to the plate to carry the weight of the International championship without him? So yeah… put it on my tab. Blame me for the fact that Cyrus was injured at Wrestlefest, after a grueling match for the Undisputed championship. Blame me for the fact that Clay Byrd was released for all I care. All it's done is reveal the ugly truth that everyone has been too blind to see.
Melody Malone
: Brawl has been NOTHING without Cyrus. David Scott and Xavier Reid? They're not fit to carry the red brand… and if they're all that Connors has up his sleeve? Brawl is going to close tonight with no gold to show for it, because Iggy WILL be bringing that championship to Rampage.
Bob Murray
: Darius is up for the Undisputed championship ton-
Melody Malone
: Darius? Please, the guy who could never put away Samantha Hamilton? Darius lucked his way into a bad night against Scorpio for this championship, nothing more? Nothing less. And if you're going to hang your last hope after Iggy wins the International title on Darius? Brawl may as well close their doors tonight and never look back. Now, if you'll excuse me? I have a suite with my name on it that I really ought to get comfortable in.
Melody unzips her jacket, revealing a green 'RAMPAGE' t-shirt as Murray gawks. Malone smirks to his reaction, giving him a wink as she walks away down the hallway to a chorus of boos from ringside at the obvious jab.
---
---
FALLOUT FROM GAMBIT!!
[SINGLES MATCH, NO DISQUALIFICATIONS]Damian The Holy
VS El Gran Azul
---
---
Aiello:
And we start Hardcore Revolution off tonight with a match up of new comer Damian the Holy against the El Gran Azul.
Bennett:
Damian's first match in the EWC and on a PPV... No stress there.
Carter:
Hey, what better way to start your career here than doing it on the biggest stage?
Aiello:
No matter how you look at it, this will be an interesting and probably very violent match up.
Bennett:
Damian is creepy enough. No matter if the son o bitch rides in here on a skateboard, this is the opening match of Hardcore Revolution!
Stroup:
The following match is a singles match with NO Disqualification. Joining us first, from somewhere in the USA, weighing in at 240 pounds ...
DAMIAN THE UNHOLY!
The slow opening cords of 'Through the valley' by Shawn James begin to play as the lights in the arena dim slowly. Smoke billows out from around the entrance ramp as Damian the Holy walks slowly out of the back with his head down. He stops at the top of the ramp and slowly raises his head to stare out ominously out at the crowd through his white eyes.
He grins maniacally before he resumes his slow walk to the ring. He walks up the steps and slides into the ring as the lights suddenly come back. He roars like a madman in the center of the ring, tossing his arms out to his side as he turns around before walking over to his corner and waits for Axel Zane.
Stroup:
And his opponent, from Mexicali, weighing in at 325 pounds ...
EL GRAN AZUUUUL!
"La Bamba" by Richie Valens starts to play through the arena as El Gran Azul walks out from the back. He stands on the top of the entrance ramp and looks out over the crowd in attendance tonight. Once he scans over the fans in the entire arena he makes his way down to the ring, sliding under the bottom rope.
Aiello:
Both men are in the ring and ready to go.
Carter:
Well folks, this is Hardcore Revolution – let's get this show rolling!
DING DING DING
The bell sounds and Damian runs across the ring and shoulder charges El Gran Azul, knocking him on his butt in the corner. Damian roars down at Azul as he stands over him. Azul leg sweeps Damian to the mat as he quickly rolls under the bottom ropes. As Damian starts to get to his feet Azul grabs him by the head and runs it down the top rope. Damian staggers away holding his face and Azul follows him with a slingshot clothesline. Azul rolls up quickly to his feet and plays to the crowd, who cheers for the Great Bluchador as he goes for the cover, but only gets a quick one count before Damian kicks out. Azul climbs back to his feet, pulling Damian back to his feet...but Damian headbutts him before tackling him to the mat. Damian postures up and starts unloading huge right hands that stuns Azul, forcing him to cover up. Damian slips back and up to his feet as Azul tries for another foot sweep only to have Damian leap over it and land square on Azul's chest with both knees.
Bennett:
The tables have turned! Damian caught Azul when he was a little overconfident and is now making him pay.
Aiello:
I think Azul felt he had this match under control a little too early.
Bennett:
At the rate Azul is going now he could be coughing up a lung by the end of the match. Damn! A jumping double knee to the chest!
Carter:
No DQ rules and Damian is most likely going to take full advantage of it.
Damian stands back up and drops a knee to Azul's head as he tries to roll away. Damian gets back to his feet and yanks Azul up and into a powerbomb. Azul is rolling on the mat in pain as Damian slides out of the ring and shoves the timekeeper out of his chair. Damian grabs the chair and slides back into the ring. Azul is just starting to get to his feet when Damian blasts him over the back of the head with the chair. Azul crumbles to the mat holding the top of his head as Damian stand over him laughing. Damian takes the edge of the chair and drives it into Azul's lower back twice. Damian taunts Azul as he gets back to his feet, the Unholy One chuckling before blasting Azul in the skull with the chair, sending Azul down hard as Damian stalks him. Damian picks Azul up, throwing him out of the ring before heading over to the turnbuckle and dropping a double ax handle to the back of Azul. Azul is starting to get up as Damian steps in and delivers a picture perfect flatliner into the steel steps.
Damian drags Azul back into the ring, covering the beloved luchador...but only gets a two count before lifting Azul's shoulder off the canvas. Damian whips Azul into the ropes and chases him in with a lariat right as he comes off the ropes. Azul flips over the top rope and to the arena floor. Damian dashes to the opposite side of the ring and comes running back to baseball slide under the bottom ropes, kicking Azul in the side of the head and sending him slamming into the barricade. Damian gets to his feet laughing as he walks over and pulls Azul up and into a crucifix powerbomb driving Azul's lower back into the barricade.
Carter:
Crucifix Powerbomb right onto the barricade! If I didn't know any better, I'd say he's trying to cripple him!
Aiello:
Smart game plan and Damian is sticking to it. He is showing no signs of letting up on the Great Bluchador tonight.
Bennett:
Damian has proven himself to be one mean son o bitch tonight.
Carter:
The big question is can Azul figure out a way to pull this off?
Aiello:
I wouldn't count Azul out just yet.
Damian gets to his feet and laughs as Azul writhes in pain, clutching at his lower back. Damian pulls him to his feet and drags him towards the steel stairs. Azul reverses it at the last moment and send Damian head first into the stairs with a loud crash. Damian flops over onto his back as spurt of blood jets from his busted open forehead.
Aiello:
Oh my God!
Bennett:
WOOOOO! Welcome to Hardcore Revolution! I think that fan over there just puked... they should have stayed home and watched re-runs of Friends if they were a little squeamish at the sight of blood.
Carter:
Azul turning the tables quickly on Damian. But Azul isn't out of danger just yet. He is still holding his back.
Azul staggers over to Damian and drags him up to his feet. He fires a few short rights to Damian's forehead to keep the blood flowing before dragging him towards the announcers table.
Bennett:
Aw dammit!
Azul grabs a handful of Damian's hair and slams him face first into the announcers table. Damian staggers back and into Azul, who lifts him up for a powerbomb...but the back pain is too much, and Damien sends him up and over with a big back body drop that sends Azul crashing through the table instead. The announcers scatter as Azul grabs grabs at his back in pain, the toll of the move playing havoc on the already injured back. Damian suddenly grabs a monitor out of the remains of the announcers table and slams it into Azul's knee, a crimson mask of blood highlighting Damian's already creepy white eyes.
Aiello:
I guess we should of expected this.
Bennett:
Hell yeah! I'm just pissed they spilled my beer. I think Carter's mic isn't working? HAHAHA! What a way to start the show!
Damian stands back up and pulls a limp Azul back to his feet. Damian drags Azul forward a few steps and into a sitout bulldog on the arena floor. Damian sits on his butt a second as he looks around at the fans coming unglued. He smiles darkly as he gets to his feet and drags Azul to his feet to whip him into the ring post. Azul drops to his knees as we see blood starting to peek through Azul's mask. Damian roars like a beast as he stalks in and pulls Azul back to his feet and into an eye gouge from Azul. Damian howls in pain as he staggers away from Azul, clutching at his eyes. Azul is in serious pain as he rolls himself back into the ring. He lays on his stomach a few seconds as he is trying to catch his breath. Damian blinks his eyes a few times before he turns and sees Azul in the ring. He stalks back over and rolls under the bottom rope.
Aiello:
An eye rake from Azul buys him a few moments, but will it be enough time to recover?
Bennett:
Both of these two have show each other no quarter tonight. What you think Max?
Carter:
*Static and popping* you probably thin *more popping and static* mic repaired.
Bennett:
I totally agree, Max... I do deserve a raise.
Damian rolls up to his knees as Azul notices Damian is back in the ring, and rolls away as Damian gets to his feet. Azul starts to use the ropes to get to his feet as Damian charges in with a running drop kick that Azul dodges by falling onto his back and yanking the middle rope down. Damian bounces off the ropes and tumbles out of the ring awkwardly. Azul struggles to his feet and slingshot planchas out of the ring and creams Damian. Both men are bleeding and laying on their backs on the arena floor, their chests heaving as they try to fight off the exhaustion of the match. Damian starts to get to his feet and he grabs the apron and starts to use it to pull himself up. Azul rolls away and over to the barricade and starts to stand up. Damian grabs the steel stairs and yanks them up and into the air as he turns around and starts to walk towards Azul. Azul's eyes about pop out of his mask as he looks up and sees Damian walking toward him with those stairs hoisted up in the air and a diabolical grin on his face.
Damian throws the stairs down on Axel, who drops to the canvas with a thud. Damian picks up Azul, setting him up for the tombstone piledriver! That's gotta be it as Damian goes for the cover!
1...
2...
3!!!
DING DING DING
Stroup:
And your winner, via pinfall -
DAAAAMIAAAAN!!!
Aiello:
Holy shit! Damian secures the win on his debut!
Bennett:
What a way to open the night! Blood, destruction, and violence! What do you think Max?
Carter:
Is this working now?
Bennett:
Aw crap... There goes all my fun.
Carter:
Wow! What a match! These two poured their heart and souls out here for the opening match. I sure hope this is just the tip of the iceberg for what we can expect for the rest of the night!
Aiello:
Agreed, this night started out just as violent as one would expect! In just a moment we're going to see another red brand debut, as Axel Zane takes on Scrappy Coco!
We cut to...
---
We cut backstage, where we see a production assistant talking to the General Manager of Brawl, Jim Connors, when there's a harsh knock at the door. Before Jim can respond, the Premium Posse barge on into the office. Jamie Matthews is the more vocal of the pair, as he starts spouting off.
Matthews:
Mr. Connors, what's up? We were wondering why we're not competing tonight, and frankly we're getting a bit impatient.
Connors starts to respond, but the Southern Express enter in at just the right moment. Things quickly devolve into a shouting contest between the two teams, before Connors angrily interjects.
Connors:
Listen, all of you! Jamie, I simply didn't have another team for you to fight tonight.
The two teams stare each other down as Connors continues.
Connors:
And before you even suggest it, you four already competed twice within the past two weeks. I'm not subjecting these fans to a match they've already seen, so y'all need to calm down and get to stepping. Out!
Connors points to the door, and the two teams reluctantly make their exit. Before Matthews can leave, Connors gives a shout.
Connors:
Oh, and Jamie? Just for your information, I don't have to put up with this kind of behavior from you. You can either rethink your attitude, or you can take your leave from the red brand. I'm sure the indy circuit would love to have you.
This frustrates Matthews, who eventually thinks better of it before leaving. Connors turns his attention back to the assistant, continuing his prior conversation as we head back to ringside for the next match!
---