Post by EWC on Mar 29, 2021 18:59:31 GMT -6
FREEVIEW SHOW!

Brought to you by HBO Max


Wolfe:
Hello everyone I'm Patricia Wolfe and welcome to the EWC StrangleMania Freeview show sponsored by HBO Max! Featuring all the biggest hits like Zack Snyder's Justice League and Kong Vs Godzilla, HBO Max is where HBO meets so much more! We are live here inside the Hard Rock Stadium in Miami, Florida and this crowd is ready to get the BIGGEST and most BRUTAL show of the EWC Calendar underway! This is the show of shows here in our great sport and we couldn't be more excited! We have got three matches on deck here for you our Freeview show tonight, and our expert panel is going to run down the entire StrangleMania card to catch you up! Who's on our panel tonight? Well to my right we have the always dashing Nolan Castle. Nolan, it's Mania time!
Castle:
Indeed it is Patty and I am SO excited to be here and witness the greatness first hand. There are so many awesome matches lined up for the EWC Fans tonight and I can't wait to see 'em!
Wolfe:
I agree with that Nolan! And right over here on my left we have us the future Hall of Famer and the brains and brawns behind Rampage .. Mr Grizzly Duggan! Welcome to the panel Grizz!
Duggan:
Thanks for havin' me Patricia this seemed like fun and I already ate everything in catering so I didn't have much else to do. I'm gonna try not to be biased towards Rampage, and I'm gonna try not to hurt this little guy right here.
He puts his arm around Dwight Snoot and squeezes his shoulders as Dwight looks terrified.
Wolfe:
And of course, we have Dwight Snoot! Thanks for coming back Dwight!
Snoot:
Yes, yes, no problem it's … a pleasure. Couldn't miss StrangleMania.
Wolfe:
I'm sure. Well let's get this thing started, our first match up for discussion is our first Freeview match! We have a Capture the Flag match featuring all four shows of the EWC looking to duke it out in the name of brand supremacy! We've got Team Brawl featuring King Flip, Callie Clark and Jack Severn. Team Rampage; Samantha Hamilton, Jackson Knight Jr and Tommy Burton. Team Paramount with Candy, El Pablo and Marcus St John and Team Prime with Scorpio, Narumi Tsutsumi and Jamie Love! Nolan?
Castle:
Let me tell you something, Patty. This match is stacked with talent. I mean from top to bottom with former Undisputed Champions in Candy and Scorpio. Samantha Hamilton is a US title holder, Pablo is an Indy Champ. Dang, guys there are a lot of sleepers too! Jack Severn is a vicious dude! Jamie Love's got something to prove, guys like Jackson Knight and Tommy Burton. I really don't know how you could call this one!
Snoot:
NO NO do not wimp out Castle!
Castle:
Okay, okay … I'm leaning towards Brawl or Paramount. I narrowed it to two, that's close right!
Duggan:
Big mistake betting against Rampage, Castle. Samantha Hamilton KNOWS how to lead a team into battle and her combined with Knight and Burton is going to be a lethal combination.
Castle:
I thought you were going to be unbiased?
Grizzly starts laughing.
Duggan:
I said I'd try! Rampage is taking this one.
Snoot:
Imagine seeing Scorpio in the match and not picking his team as the winner. Scorpio is the most dangerous he's ever been since being relegated to that trash indy brand. He could win this match on his own!
Wolfe:
Not sure about that one Dwight, but we're not gonna have to wait long to find out because that match is COMING UP NEXT!
As the X-Tron comes to life, we see footage from earlier in the day with Candy walking through the backstage area of the Hard Rock Stadium. She has on a Paramount t-shirt and is carrying a bucket under her arm when she's approached by Pepper Montana.

Pepper: Whatcha got there?

The interviewer motions to the bucket and Candy shifts her arm to show the picture on the front.

Candy: It's my last bucket of candy from IT'SUGAR. Courtesy of Marcu$ $t. John.

She pulls out her next piece and starts munching on it.

Candy: I've been eating candy ever since we left the shop yesterday. I'm pretty sugar buzzed right now. Truth be told, I don't see anyone being able to catch me. Maybe that was M$J's plan this whole time.

She shrugs.

Candy: Either way, it won't be long until I'm bouncing all over the ring on my way to that flag!

Pepper: Do you think Paramount really has what it takes to pull this off?

Candy: Of course we do. Anyone doubting that will be in for a rude awakening later on tonight. Because the sweetest brand in EWC…

She points to her t-shirt.

Candy: ...is going to start StrangleMania off right. With a flag in OUR hands!

She reaches in the bucket and pulls out a handful of candy.

Candy: Now if you excuse me, I'm going to try to catch up with M$J and El Pablo for one last strategy session.

Candy starts munching away as she heads off down the hall before the scene switches to ringside.
---
---
SHOW OPENER - FREEVIEW

CAPTURE THE FLAG MATCH
BRAWL Vs RAMPAGE Vs PARAMOUNT Vs PRIMETeam Brawl: King Flip, Callie Clark, Jack Severn
Team Rampage: Samantha Hamilton, Jackson Knight Jr, Tommy Burton
Team Paramount: Candy, El Pablo, Marcu$ $t. John
Team Prime: Scorpio, Narumi Tsutsumi, Jamie Love
MATCH WRITER:

President Mac
We return to ringside where Woo and Gomez are standing by, both with giant smiles on their faces
Woo:
Thank you and welcome to Miami everyone! If you are wondering why Val and myself are both smiling from ear to ear right now, its because we are both awfully giddy and excited about this first match. It opens our FreeView Preview of StrangleMania XVI but its also just an absolutely bananas match in the most fun way!
Gomez:
When we first heard about the Capture The Flag match, we thought, 'ok, whatever Mac', and then as details became available, and this giant pool of 'lava' was installed in front of us .. this match might be the most fun and genius match that Mac has ever come up with. Speaking of, lets cut to President Mac now as he's over by Nina Dobrev
The fans explode in cheers as President Mac pops up on the X-Tron for all to see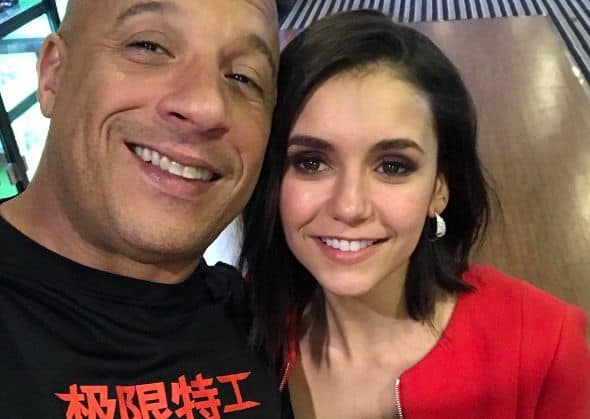 Mac:
Hola Miami! I am so excited to be here right now, and especially excited to introduce this match to you all right now. Our first match of the night is a 'Capture The Flag' match, but it comes with a few twists. First of all, all four brand flags are set at the four turnbuckles in the ring. Each Team will have four different starting points. They will need to get from their starting point, to the ring, retrieve their Team/Brand flag and return to their starting point.
The fans cheer in excitement
Mac: However .. that's not all. Between the starting point and the ring, as you can see .. the floor is LAVA!!!!
The fans erupt in louder cheers as they are all pumped for this match
Mac:
That's not all .. placed in the lava as you can see .. are objects and obstacles to both help and hinder the way from starting point, to the ring and back. Now, if any member of a team falls into the lava, that wrestler is eliminated from the match and your team must continue short-handed. If the flag falls in the lava, it will be placed back at the turnbuckle and you must return to the starting point and start all over. If you are pinned in the ring by a member of another team, you will be eliminated and your team will continue short-handed. So this match will not be easy, but I sure as hell hope it will be fun. Check out a clip from one of our crew testing things out earlier today ..
Mac:
(laughing) Ouch ..
Dobrev: I think the fans are ready
The fans cheer and scream even louder
Mac:
I think you're right .. take it away Nina ..
Dobrev:
The following match is a Capture The Flag Match. The four teams tonight, represent the four brands in the EWC. From Team Brawl: King Flip, Callie Clark, and Jack Severn. From Team Rampage: Samantha Hamilton, Jackson Knight Jr and Tommy Burton. From Team Paramount: Candy, El Pablo and Marcu$ $t. John. Finally, from Team Prime: Scorpio, Narumi Tsutsumi and Jamie Love. All competitors are at their starting points and this match begins .. right .. now!
DING DING DING
Team Brawl, Team Paramount and Team Rampage are all appearing to discuss strategy, while Scorpio has ditched Team Prime is has already jumped onto a floating couch, then swung onto a table, hopped over to a dresser and is now in position to jump to the steps leading to the ring. Narumi and Jamie Love look on from the starting point confused but at the same giving Scorpio a golf clap.
Callie Clark and Jack Severn have jumped onto a upside down canoe and the canoe is starting to distance itself from the starting point, Callie motions to King Flip to jump with her arms extended .. King backs up, gets a running start but as he jumps, Callie pulls her hands away but Flip manages to just barely grab hold of the canoe and steady's himself on-top. "Fuck You" he mouths to Callie who smirks.
Candy and El Pablo meanwhile help Marcu$ join them on the floating couch and the three work together to take turns swinging from a hanging rope onto a dresser. All of Team Rampage are also now on a giant dining room table that is floating on the lava. Scorpio has made it to the ring, and has grabbed hold of the Team Prime flag .. he begins parading around the ring waving the flag and laughing. Narumi and Jamie are yelling at Scorpio to bring them the flag but he tells them to bugger off.
El Pablo and Marcu$ help Candy get onto another swing and send her flying towards the ring, she lands and sends the rope back to them. Its now Candy and Scorpio in the ring. Candy catches Scorpio with a Handspring Elbow, but from almost out of nowhere, Scorpio catches Candy with a Roundhouse Kick. Scorpio goes to leave the ring but El Pablo and Marcu$ $t. John are now squarely in his path. Scorpio smirks and throws the Team Prime flag into the lava, causing Team Prime to have to go back to the starting point. Narumi and Jamie Love throw up their arms in frustration, but Scorpio smirks with his nose in the air as he returns to the starting point and avoiding confrontation with Team Paramount.
Team Brawl and Team Rampage meanwhile have all ended up in the same area, and are all vying for the swinging rope which hasn't settled down yet. El Pablo and Marcu$ have joined Candy in the ring, and they now have control of their own flag. Tommy Burton and Jackson both get the idea to have Sam Hamilton stand on their backs so they can raise her up to the rope, which she grabs and swings over to the ring.
Callie Clark, Jack Severn and King Flip are all arguing with each other and still find themselves on the canoe which is now rocking a fair bit and lava is splashing all over them. Finally frustrated, King Flip .. flips them both off .. and dives into the lava .. eliminating himself. Team Brawl is now down to two as Callie and Jack are livid.
Narumi and Jamie Love have made it to the swing rope on their side, as Scorpio is directing from behind. Well, not so much directing as he is dictating. Yelling. Cursing. Scropio yells for them to "PIVOT .. PIVOT .. PIVOT" .. Jamie Love snaps back "SHUT UP .. SHUT UP .. SHUT UP". We might get sued for that, but needless to say things got quiet over at Team Prime.
Team Paramount has successfully got the Paramount Flag away from the ring, and they have Candy carrying the flag with El Pablo in front and Marcu$ behind, both offering protection to the Flag and Candy in incredible team work. Samantha Hamilton now has the Team Rampage flag in hand and is waiting for reinforcements before attempting to head out of the ring.
Callie Clark is now ringside and she climbs in, sneaking behind Hamilton, she grabs the Rampage flag from out of her hands and throws it into the lava. Hamilton mouths "You bitch" and then kicks her in the knee, dropping Callie down to her knees, then Hamilton delivers Defying The Gods! She was about to go for the pin, but Toyo Yasahiro motions that Hamilton must go back to the starting point with her team.
Team Paramount is now just a few feet away from victory, but unnoticed by them, Jamie Love has grabbed hold of the first set of swinging ropes and launched himself right next to Team Paramount who are on a dresser. Marcu$ see's Jamie and motions to El Pablo but before they know it, Jamie Love jumps in the air and tackles Candy on the dresser. The Team Paramount flag drops into the lava as Jamie laughs to himself. The laughing is short lived as El Pablo delivers a Spinning Wheel Kick to the back of the head and then Marcu$ sends Jamie flying into the lava with Bread and Butter.
Team Rampage has begun their decent back to the ring, while Callie Clark has got the Team Brawl Flag over to Jack Severn and he's now on the move. Narumi and Scorpio meanwhile seem to be each trying to get back to the ring without helping each other. Candy, El Pablo and Marcu$ have already quickly found themselves near the ring. Tommy Burton is in the ring for Team Rampage who doesn't see that Callie Clark is on the turnbuckle, she appeared to be waiting for Sam Hamilton to return. As Tommy turns around he is caught with an incredibly impressive Calliesault by Callie. And the cover goes for a 2 count.
Very sneakily, El Pablo gets hold of the Team Paramount Flag and quickly tosses the flag over to Marcu$ who then hands it to Candy as she once again heads back towards the starting point. Jack Severn is having a hard time getting off the dresser with Flag in hand so he yells over to Callie to come offer assistance. Meanwhile King Flip, who eliminated himself, is having a beer at the Brawl starting point and laughing as Jack struggles.
Callie is climbing out of the ring when she is pushed by Tommy Burton. Callie goes flying but lands on the same couch that has Sam Hamilton and Jackson Knight Jr. Callie manages to land a punch on Sam Hamilton but Jackson catches Callie with a Spinning Elbow Strike which sends her back to Sam who hits Callie with Reversal Of Fate on the couch. The couch now begins to tip and Hamilton and Jackson jump off, landing on the nearby table, while Callie manages to hang on herself and oddly enough, the couch actually got her closer to Jack Severn who is still waiting for help.
Tommy Burton gets the Rampage Flag over to Hamilton and then attempts to join them on the table but he lands awkwardly and falls into the lava eliminating himself. Meanwhile Scorpio is back in the ring and has the Team Prime flag, Narumi is in a good position to receive it but Scorpio is insistent in trying to do this himself. So Narumi changes gears and decides to play some defense. Narumi intercepts Callie Clark and the two are now on a very rocky canoe together.
Candy has now found herself back at the starting point, and Marcu$ is waiting for El Pablo to hand him the Team Paramount Flag. Hamilton and Jackson Knight Jr have decided to use the Rampage flag as a paddle of sorts, as they push their way towards the starting point, but El Pablo manages to use the Team Paramount flag to flip the Rampage flag out of Hamilton and Jacksons hands .. they attempt to save the flag but to no avail as the Rampage flag sinks into the lava and Team Rampage is forced to start over yet again.
El Pablo raises the Team Paramount flat high in the air and then hands it to Marcu$, who then helps El Pablo get onto the same platform as him. Callie Clark and Narumi are still trading blows as the canoe continue to rock. Jack Severn has made his way closer to Callie to try and help her. But wait, Narumi with a Tonitrus Bolt!!!! IN A CANOE!!!!!! Narumi nails Callie with the Tonitrus Bolt IN A FREAKING CANOE!!!! Narumi flips Callie over the edge of the canoe and she's been eliminated, leaving Jack Severn the lone survivor of Team Brawl.
Sam Hamilton and Jackson Knight are both back at the ring, and have got hold of the Team Rampage flag .. Scorpio is now about 6 feet away from the starting point, but Marcu$ and El Pablo are now incredibly close to Candy. They contemplate throwing the flag to her but don't want to risk it, so instead, El Pablo grabs hold of the over head rope with one arm, and grabs Marcu$ with the other, as Marcu$ extends as far as he can with the flag .. and ... Candy gets hold of it! Candy plants the Team Paramount Flag firmly into Team Paramount's starting point and they have won the match!
DING DING DING


Dobrev:
And your winners...
CANDY .. EL PABLO .. and MARCU$ $T. JOHN .. TEAM PARAMOUNT!!!!
Team Paramount celebrate together as the other teams look on in frustration.
Woo:
What an absolute wild match this was. It had a little bit of everything, but Team Paramount worked together from start to finish, never really looked rattled and did whatever they could to stay a team. That was mighty impressive to see.
Gomez:
It will be interesting to see how things are when these wrestlers return to their home-brands and deal with the aftermath of this. Especially Team Brawl and Team Prime who saw a lot of dysfunction as a unit. Team Rampage just had too many things go wrong and Paramount was focused the entire time. Parabellum is going to be interesting this year.
As the match comes to an end, we shift focus to the backstage area ..
Our scene goes backstage and the fans begin to boo loudly as they see "The Prime Minister" Scorpio appear on the X-Tron. He is walking backstage with Crème de la Crème by his side looking determined as he passes through the corridors.
Scorpio:
Ok an hour to clean up, get changed, and be ready for the Indy Championship match. Those fuckers might insist on putting me on house shows and booking me in opening matches but sooner or later they're going to run out of excuses to keep me from the main event… and then the End Game begins…
He smirks to himself and almost appears to be licking his ruby red lips as Crème nods her head.
Crème:
If they won't give you the title match you deserve then they can't have a title match…
Scorpio:
Precisely. What are they going to do with their 'top four' unconscious and bleeding with me stood over them… go on ignoring me? I doubt it…
He and Crème laugh at their nefarious plan to put Scorpio back on top, however as they round a corner they stop dead and their expressions fall. The camera pans around to show a team of security guards stood in the way and murmurings of cheers begin in the crowd. Two of the security guards step aside to show Summer Mac stood with them and the fans go wild!
Woo:
The last time these two were face to face Scorpio was curb-stomping Summer into the parking lot floor on YoungBlood II! Her husband got revenge on him at WrestleFest, what's she doing here now?
Scorpio and Summer stare one another down before he narrows his eyes.
Scorpio:
Out the way, wench, or I'll gladly re-introduce that pretty face to the floor…
Summer:
Always violence and anger with you, isn't it? I find that really sad. But I won't be getting out of your way, in fact Scorpio,
you
will be getting out of
ours
.
Scorpio:
Oh yeah? You have absolutely no legal right to lay a single fucking finger on a member of your husband's roster and doing so would be a gross abuse of power—
Summer:
You're not a member of my husband's roster though, are you?
He falls silent as the crowd begin to cheer even louder.
Summer:
See at WrestleFest he dropped you with the Peg City Stunner, pinned you in the middle of the ring, and fired you from the EWC in front of an audience of millions worldwide. You said it yourself when you turned up on Prime, you're not an EWC wrestler, you're here as an independent competitor.
Summer:
I'm not here to listen to you stutter into another awful excuse. You're an independent competitor who was allowed to compete in his assigned match at this EWC pay-per-view event. Your match is over, which means given you were fired from the EWC, you're now trespassing…
The crowd give a loud "oooooooh!" as Scorpio's eyes widen and he turns to Crème who shrugs her shoulders and mouths "I've got nothing". Scorpio turns back to Summer and goes to speak once again.
Summer:
See our unwanted guest out, boys. That's two pay-per-views in a row where you've been dragged out the building by security… you really are a trend-setter aren't you Scorps?
She gives a little laugh before turning on her heel and heading off. Scorpio begins to scream protestations and even swings a fist or two at the many security guards before they descend on him and take a limb each. Once more Scorpio's night ends as he's hauled out of the building, and Crème de la Crème is left mouth agape in shock before a backstage worker throws her a trash bag filled with Scorpio's belongings and it splits spilling sequinned outfits and heeled boots everywhere. Crème is left scrabbling for items as Scorpio disappears round the corner screaming that he will have vengeance. The crowd begin to sing "Nah Nah Nah Nah, Hey Hey Hey, Goodbye" as the scene fades.
Woo: Well Scorpio was planning on running interference and inserting himself in the Indy Championship picture, instead he's once more been ejected from an EWC arena. Back to you Wolfe.

We cut back to Wolfe and company ..
Wolfe: Well that was intense .. outside of that .. what an unbelievable start to StrangleMania here tonight! We've got two more Freeview matches on the way, we're gonna run them down right now here for you! Our next one up is a Depths of Hell match, where competitors will be high above the ring and strapped into harnesses! The way to win is to, you guessed it, send your opponents straight to the depths of hell! This is an elimination match so the last one left standing at the top is your winner! So we have all brands represented here again, Brawl's Nightcall, Rampage's Bullet Carbajal, Paramount's Jason Hunter and Prime's Michael Cade.
Castle: Putting my money on Jason Hunter. The guy seemed pretty pissed off at first when he thought he was being looked over on the Mania card and I think he's going to use that to score a win here. He's overdue for a big win, that's for sure, and with the things going on with his personal life and everything, I dunno, I think Jason Hunter could be coming up in a big way here.
Snoot: For once, I'm gonna say that's a fair assessment from you Castle. I know, I'm shocked too! But what about Cade? Guy's been kind of flying under the radar on Prime and he can be pretty aggressive. I think he could end up winning this or at least making the final two. Although Carbajal looks pretty good too eh Duggan?
Duggan: Of course. You probably think I'm immediately going to just pick the Rampage guy. But what I see here is four superstars who really want to make a name for themselves on the biggest show. Nightcall just came back, he's talented. Bullet is talented. Hunter is talented. Cade is talented. You can't overlook any of these guys. As a GM I'd like to have ALL these guys on my roster. Nightcall might be my pick.
Wolfe: We're gonna find out here in a little bit! Next up as our third Freeview match later tonight they are going to spin the wheel! It's the Spinning Wheel of Death Match! Several different wild stipulations will be on the wheel and the competitors will not know what match it is until they go out! This one is gonna be crazy! Thirteen competitors from all four brands will be in this match. Let me take a deep breath and name them here. Hartt, Coltrane, Tyler, Raven, Gavin, James, Perelli, Keaton, Lumas, Ohio, Sol, Kross and Aiya! Everyone pick one winner!
Castle: Ooooof that is a big field. And who knows what the match type will be? Gosh I have no clue. There are a few standouts in this one, I'm gonna go with Autumn Raven. I think she's overdue for a win, she's had a few really good matches on Rampage and I think she could embrace that chaos and pull out a victory.
Grizzly: Autumn is a very good choice, Castle. I'll give you that one. But lemme throw another one at you. I know one superstar that's real hungry is Ezra James. I've been impressed with his work on Rampage and I think he could surprise us all here tonight. Basically I'm lookin' for someone to break out. Could be that moment for him. But it's tough to really name one person when you don't know that match type. You might as well spin the wheel on picking a winner too.
Snoot: Can't believe you guys don't realize Gabriel Ohio is going to win this thing. It doesn't matter what match type it is. Ohio is about to be THE breakout signing for Paramount and you messed up big time on that one Duggan you should have signed the man to Rampage!
Grizzly turns to Snoot who instantly gets smaller in his chair.
Snoot: I meant no offense!!
Wolfe: We will see that one in the main event of this Freeview show! But ladies and gentlemen, we move on now to the main card of StrangleMania. And boy, do we start this one with a doozy. The first of Ace King's two matches on the card is three the hard way, for the X-Division Championship. Ace King Vs Wes Walker Vs Killjoy Ito. This is an unbelievable match and I for one can't wait to see it!
Snoot: This is finally it. The demise of Ace King. First he will lose his Championship back to the rightful Champ Killjoy Ito and then once again fail to claim the Undisputed title. There is ZERO chance Killjoy leaves here without that X-Division title, because he never should have lost it! King is focused on his main event and he's going to absolutely blow this one.
Castle: Seriously, Snoot? I think you're missing a key part of the equation there. There's THREE people in the match! Nobody thought Wes could topple Candy at WrestleFest. Nobody thought he had a chance against Stitches and damnit, he may have lost but he took Stitches TO HIS LIMIT and nearly became Champion. Now, people are overlooking him in this match but Wes Walker could step out when all the smoke has cleared as your X-Division Champion.
Duggan: I admire that spirit, but c'mon this is Ace King we're talking here. He is the flagship superstar of Friday Night Rampage and one of the greatest EWC Superstars to ever lace them up. Now that ain't to say that Killjoy and ain't good too. He beat Stitches. Hell, he's the ONLY one to pin Stitches in MONTHS. Walker is damn good too. But this is Ace King. He's more motivated than he's ever been, and that's scary for those other two. He's walking out tonight DOUBLE CHAMPION.
Snoot: You are blinded Grizzly! There's NO WAY Ace wins both!
Snoot quickly regrets that decision as Grizzly shakes him violently.
Wolfe: Oookay well next up we have Bosa vs David Miller in a Champion vs Champion match! That's right it's the FX Broadcast Champ vs the CW Broadcast Champ! This is a No DQ Match and is sure to be a fight!
Castle: Now that's an understatement Patty! This is going to be a match I think a lot of people are going to be talking about at the end of the night as a match that brought everything you could want in a StrangleMania contest. Neither one of these guys wants to take a loss here as they're representing these new Championships and establishing themselves as top guys on their brand.
Snoot: Ohh please. Everyone knows that you'll be cheering for the golden boy Bosa, Castle. I cannot wait to see David Miller break his face. Too many times Bosa has been handed these opportunities and he needs someone to take him down a damn peg. He's lucky his title isn't on the line!
Duggan: You make me laugh, Snoot. Bosa is gonna go beast mode on Miller's ass, and I hope he does it to you next.
Snoot: Ohh, whatever.
Wolfe: Then we have one EXPLOSIVE match up after that, it's the Bat of Destruction match which will feature an explosive baseball bat! It's gonna be Iggy Swango challenging Asriel Buzzard for his HBO Broadcast Championship! We're gonna let Grizzy take this one first.
Duggan: We have two awesome superstars representing Rampage here, Asriel Buzzard has really brought it since winning that Broadcast Title and I think he's going to be hard to take down here. Iggy has the experience and is a fantastic competitor but she's going to have to summon everything she's got if she's gonna beat the Buzzard.
Snoot: I just want to see someone explode, honestly. I hope it's spectacular.
Castle: Ohh it's gonna be explosive and spectacular and that's just the wrestling part! Just, please, nobody mess up Iggy's face! She needs that and it's too precious.
Wolfe: Next up a very personal match-up. One half of the Xtreme Ravagers Xavier Reid seeks to take down 3C's International Champion Gabrielle Visconty and take that title in a Last Blood Match. BOTH competitors must be bleeding before anyone can score the pinfall!
Castle: This is going to be brutal. A match that will truly live up to the violence of StrangleMania. Reid feels like he should have never lost the International Title, and he holds a deep rooted hatred for Gabi Vee. But Gabi has been amazing since claiming that Championship and THIS right here, this match could be the moment that takes Gabi to that next level. A win here over Reid could be what propels her into the stratosphere.
Duggan: I had Gabi Vee on Rampage for a bit before she went back to Brawl with that title and let me tell you, she has enormous potential. We know that. But on the other hand, Xavier Reid is one tough son of a bitch. He WANTS this, he feels wronged he feels like Gabi has been running around with his Championship and I'm betting money he would make her bleed even without this stipulation. Man's a former Undisputed Champion.
Snoot: That he is, and while Gabi Vee has been playing patty cake with little Saidie and Candy, Reid has been training harder than he ever has. He WILL claim that title, he WILL be back on top of Brawl and there WILL be blood!
Castle: Jesus. You just wanted to use that line!
Snoot: Mad that I did, or mad that you didn't think of it?
Castle: .. Damnit. Mad I didn't think of it.
Wolfe: Next on our list we have the EWC North American Championship. This match we see Robbie Rayder defend in a triple threat match against Darius and Adriana Aquilla. And not only that, but this is a TLC Match as well.
Duggan: Robbie's had a bit of a chip on his shoulder lately. He's had a great run as North American champ, for sure, but he was completely overlooked at the EWC Honors and he's used that not to set him back but to motivate himself. He wants to be seen as one of the top guys. Okay, Robbie, now is your chance to show us. You've got two real hungry challengers here with Aquilla and Darius. Time to climb that ladder and prove it to us, Robbie. I think he can do it.
Castle: I gotta go with Adriana on this one. She is overlooked here by two guys who've been title holders. She wants to prove herself too, and I saw the fire in her on Paramount.
Snoot: My favorite part of three person matches is that you two always pick the worst choices and leave the correct one for me. Darius a bloodthirsty killing machine. The man took Scorpio to the limit and almost became the Undisputed Champ. That was a TLC Match. This is a TLC Match. I can't wait to see him become the North American Champ. What a pickup Darius was for Chris Brock, you probably should have tried a little harder Duggan.
Duggan: Sure, Darius would have been a great addition. So would be you shutting your little mouth.
Wolfe: Well everyone let's head back to ringside for our second of three freeview matches tonight! It's time to find out who's going straight to the depths of hell!
---
---
The X-Tron comes to life as it shows Jason Hunter walking from the backstage area. He's wearing a Stranglemania t-shirt depicting that of the previous poster that had been released. Sara and Diana are on either side of him as he walks into his locker room finding that it has been destroyed. His bags are spewed around the room. His gaze comes upon a steel chair sitting in the center of the room and laying upon the chair is a lone box wrapped with a ribbon.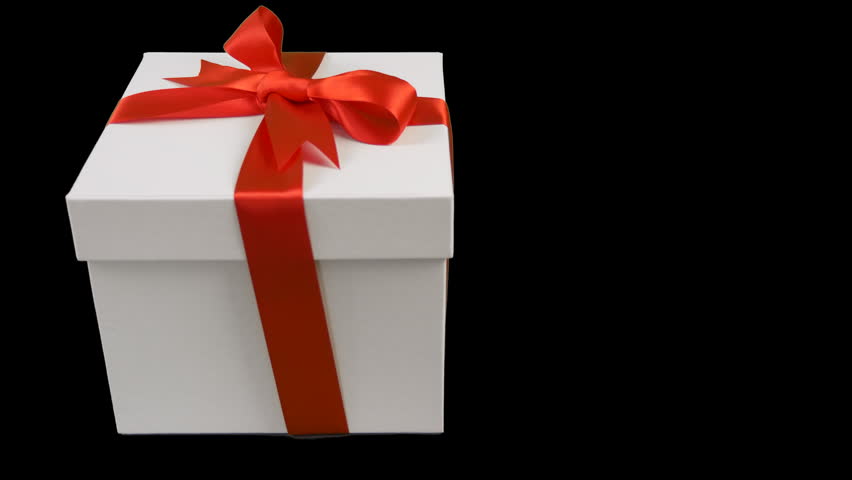 Inside of the box is a single Polaroid picture showing Ruthann Hunter sitting in a chair with her hands duct taped behind her. Her mouth is bound with what appears to be a sock and wrapped as well with duct tape. Jason Hunter kicks the chair over and then picks it up and slings it across the room bouncing it off of the wall. In his anger he views the television in the corner of the room as it changes to footage of Rupert Garfield Huxley; better known as Roozilla.
The view is of Roozilla standing behind Ruthann as she appears to be breathing heavily and a look of fierce anger upon her face. Roozilla shoves Jason Hunter's mother's head with his hands before stepping forward and grasping the camera with both hands, fixating it onto his smug face.
Roozilla: How's it feel Jason Hunter? Knowing that your defenseless mother sits here within my possession, like simple property. Mine to do whatever I want with. Your father can't defend her and you're not the kind of man who can do anything about it even if you wanted to.

The camera changes to that of Jason as his eyes have become infused with pure hatred as he can only watch.
Roozilla: Jason Hunter you're not dealing with a comedy act. I'm not the goofy ha ha guy that you've envisioned. If you haven't realized it yet Jason I'm sending you a message and I hope that you're paying attention. I hope that you're listening to every word that I'm saying. Momma Hunter may be a Hall of Fame caliber competitor inside of that ring. However, Rupert Garfield Huxley is just a little bit more vicious.
Again the camera switches to that of Jason Hunter. He's fuming as his nostrils flare with each breath. Roozilla comes back into view as he again speaks.
Roozilla: Enjoy your Stranglemania moment Jason. It's potentially the last good moment you're ever going to have. You might be burying your mother tomorrow night. Maybe... I'll just simply let her go after this little message of mine. I guess you'll have to wait and see.
The scene of Roozilla and Ruthann fades as the last thing you hear is her muffled screams.
Jason puts his foot through the front of the television screen as he yells the name Roozilla. He then picks the television up and throws it against the wall before storming out of the locker room. Sara and Diana are left standing there looking at each other in shear shock at what has just taken place.

We cut to a quick word from our sponsors for this Freeview Event!


---
---
---
---

FREEVIEW II

DEPTHS OF HELL MATCH | ELIMINATION MATCH
BRAWL VS RAMPAGE VS PARAMOUNT VS PRIME
Nightcall Vs Bullet Carbajal Vs Jason Vs Michael CadeMATCH WRITER:

Dominic Sanders
Way high up above the ring inside of Hard Rock Stadium is a scaffold. During the Freeview commentary, Michael Cade, Nightcall, and Alex Carbajal made their way up via elevators, bridges, and pathways. Shortly after, Jason Hunter was able to join them, albeit distracted. A cameraman stands up there along with a referee as the only other two beings up on the scaffold. These six bodies are, thankfully, hooked up to harnesses that are attached to the roof of the Stadium. Surrounding them are a slew of weapons: chairs, tables, trash cans, street signs, etc. The referee looks at the four competitors and the bell rings loudly throughout the speaker system inside of Hard Rock Stadium.
DING DING DING
Bullet runs immediately for Cade and dropkicks him in the knee. Cade falls down to a knee from the impact. However, Bullet's back smacks the scaffold, which isn't quite as forgiving as a ring mat. Cade reaches down beside him and picks up a pair of brass knuckles. He slips them on a quickly goes to punch Bullet in the chest. Bullet rolls out of the way and Cade drives his fist into the scaffold and he hits it very hard! His hand hurts like hell! Bullet gets up to her feet and the leader of the Shieldmaidens spots a thick chain. She lifts it up and whips Cade in the back with it. Cade arches up and rolls over, getting dangerously close to the edge. She whips him again, this time producing welts on his back.
Meanwhile, Jason and Nightcall are going at it. Jason has what appears to be a porcelain flower vase and he smashes it on Nightcall's forehead, busting the groovy Brawl star wide open. Jason climbs on top of Nightcall and starts driving right fists into the open wound. Nightcall rolls over and hip-tosses Jason towards the edge. Jason tumbles and falls off... but only halfway! He hangs on with one arm and one leg and is not eliminated! Nightcall gets to his feet and walks over to stomp on Jason's hand. Jason grits his teeth, but does not let go.
While Nightcall is attempting to remove Jason from the match, Bullet has turned her attention to choking Cade with the chain. Cade is fading fast and is almost out cold, which would make it easier to eject him from the scaffold. Cade, however, reaches over to feel out a weapon... ANY weapon! He grabs ahold of a cattle prod! Cade sticks the tip of the cattle prod into Bullet's ribcage and unloads a heavy dose of voltage! Bullet rolls off of him and convulses briefly from the shock. Cade gets up to his feet and grabs the chain. He wraps it around her throat and uses it lift her to her feet and then to launch her off of the scaffold!
Alex "Bullet" Carbajal has been eliminated!
Cade drops the chain and sees Nightcall struggling with Jason. Jason has, miraculously, managed to lock Nightcall in a triangle submission while still teetering on the edge of the scaffold. Cade walks up behind Nightcall and uses all of his strength to deliver a German suplex onto the scaffold. The move also managed to pull Jason back up safely onto the scaffold. Jason gets up to his feet, as does Cade. Jason and Cade look at each other and then down at Nightcall. They both lift Nightcall to his feet and hook him up, dropping him with a double suplex. Wrestling moves in a Depth of Hell Match! Who would have thought?! Jason and Cade get to their feet, only for Cade to turn on Jason and drill him in the temple with the brass knuckles he still had on! Jason dropped to the scaffold in a heap as blood started to drip down his face. Cade stands over Jason and reaches down, putting both hands around Jason's throat. He lifts Jason up into the air and begins to walk over towards the edge. Suddenly, Nightcall cracks a light tube across his back! A little preview for what's to come later tonight, perhaps?! Cade drops Jason and slumps over in pain, his back producing a few cuts here and there. Jason hooks Cade up. Hunter's Drop Zone! Cade is down and out. Jason gets on his hands and knees and rolls Cade over to the edge and shoves him off!
Michael Cade has been eliminated!
Jason catches his breath for a few seconds. Weirdly, he notices that Nightcall hasn't attacked him to try and end the match yet. Jason gets up and turns around. He looks at Nightcall, who is busy searching for the right weapon. Jason runs over and leaps, looking to hit a running knee lift on Nightcall. Nightcall turns and swings a STOP sign, connecting hard with Jason in the face! Nightcall takes a brief moment to sing "STOP! In the Naaaame of Love!" He drops the STOP sign and bends down to pick Jason up. Jason drives an elbow into Nightcall's stomach and then lifts him up with a spinebuster straight down onto a roll of razor wire! Nightcall is in pain! Jason grabs Nightcall, looking for the Hunter's Drop Zone. Nightcall blocks it and back-body drops Jason right by the edge. Jason realizes this and quickly scurries up to his feet. He goes over to Nightcall to lean in and pick him up, but Nightcall spits the Pink Mist right into Jason's eyes! Jason flails violently in Nightcall's direction, but doesn't connect as he cannot see! Nightcall drills Jason with the Californian Buzzsaw Kick! Jason drops to a knee and is completely dazed! Nightcall grabs Jason by the neck and tosses Jason off of the scaffold!
DING DING DING
Dobrev:
Here is your winner...
NIGHTCALL!

As the match comes to an end, we cut to another commercial.


---
---
---
---
'Last Man Standing' by Pop Evil begins to play as the letters FSW begin to flash on the entrance ramp as the audience becomes confused by the coming entrance. Everyone is looking towards the entrance but everyone begins to realize that a commotion is growing on the opposite side of the stadium. The camera zoom into the crowd to find a man wearing a black suit with a purple button up shirt.
The jeers of the crowd grow as the realization that the man called Roozilla is making his way through the crowd of the Hard Rock Stadium. He makes his way to the ringside barricade, with one hand on the barrier he hopes over and walks towards the ring announcer. After a few seconds of arguing Nina Dobrev reluctantly raises the microphone as she begins to speak.
Dobrev: Ladies and Gentlemen, allow me to introduce to you THE MAN of Paramount Wrestling… Known as Roozilla… RUPERT GARFIELD HUXLEY!
The Roozy One grabs the microphone jerking it from Nina's hand as he smirks in her direction. He turns and slowly makes his way up the steel steps and comes to a stop on the apron of the ring. He holds his arms out to his side glaring out towards the audience. He ducks between the ring ropes and spins once inside of the ring stopping as he's looking directly into the hard camera.
Roozilla: I guess somebody forgot to include The Roozy One into the StrangleMania plans. Everybody saw earlier what happens when you leave Rupert Garfield Huxley off of the card. I destroy a beloved EWC legend in Ruthann Hunter.
The jeers and boos of the crowd begin to rumble within the stadium.
Roozilla: I guess all of you disagree with my actions earlier tonight.
He lowers the microphone as again he takes in the audiences distain.
Roozilla: Oh shut up!!! Each and every single one of you know that you're only cheering for the window out of social compliance. If her worthless lowlife husband hadn't kicked the bucket you wouldn't care what I had done to her.
A chant slowly begins to build.
WE WANT JASON!
WE WANT JASON!
WE WANT JASON!
Roozilla: PATHETIC!!! All of you and the little weasel Jason Hunter. He couldn't have protected his mother any more than his father could have. I don't know if I should vomit or go piss on a grave.
Suddenly the X-Tron comes to life as Ruthann Hunter can be seen backstage with a fierce rage within her eyes and with blood all over her clothes from the beating and being tied up. Suddenly she eyes something off screen and stops in her tracks. The camera turns to find Roozilla's manager Babyface Badley and his recently acquired Valet Jules Cassidy. Ruthann without hesitation swings her baseball bat right to the skull and which drops Roozilla's manager. Babyface Badley crumbles to the floor as Jules Cassidy shrieks loudly in fear. Ruthann turns and glares over at her as she runs off.
Roozilla is in the ring screaming at the top of his lungs.
Roozilla: STOP IT!!! RUTHANN HUNTER!!! STOP IT NOW!!!
Ruthann looks over at the bat as she sees his blood was on it as she just laughs looking back at the screen right at Roozilla as she slams the baseball bat right on top of his manager's knee with a sick smirk. She throws the baseball bat to the side looking down at him while she tosses her hair back looking very pissed off.
Hunter: EVERYONE KNOW ONCE YOU ATTACK A HUNTER YOU ALWAYS SHOULD WATCH YOUR BACK!
WHAM!
Roozilla is struck from behind with a chair. The Roozy One rolls onto his back and looking upwards he realizes who had struck him, Jason Hunter. Rage fills the youngster's eyes as he holds the chair by the legs as he looks down upon the man who tied up his mother and beat her like a dog.
Lifting the chair again, he slams it down upon Roozilla but here comes, running down to the ring, Jules as she pulls him out right in time while she has security behind her climbing inside of the ring holding back Jason. Jason screams every other word out while he hits every last person in that ring as Roozilla watches on with a grin. Jason throws the chair down looking right over at Roozilla with so much anger as Roozilla is being held back by Jules walking up the ramp to the back.
---
Wolfe: Unbelievable, and we're not even done yet here on our super-sized Freeview show! What a match and what an altercation we just saw! Ruthann Hunter!!!! Wow. Next up for discussion here is a huge match for the United States Championship, with Melody Malone defending against Moxie. Now not only does this match have no disqualifications … it has no ropes!
Duggan: You're reeeeally going to have to get creative in this one, guys. When you're in that ring, you don't realize how much of the ropes you depend on to cause damage to your opponent until all of a sudden, you don't have 'em! Choking people with them. Slamming people on them. Coming off of them and running them over. It's like muscle memory to hit those ropes. I can't wait to see what they do with this.
Castle: Indeed this is a real unique match-up, Grizz. Love what Rampage has put together here. We have Melody Malone, the Queen of EWC, a former Undisputed Champion having a fantastic US Title run but on the other side we have this upstart Moxie. He's been unstoppable since coming into the EWC and we could .. I dunno, maybe see a changing of the guard here? Are the upstarts taking over EWC?
Snoot: You make me laugh Castle. You're suggesting that the Queen herself Melody Malone would lose to .. Moxie?! Nobody even knows who the hell Moxie is! Melody is the biggest star this company has! You think a lack of ropes is enough to take down that dynasty? The rookie is about to get a lesson on what the EWC is all about here tonight.
Wolfe: Next up we have something a little different, it's the Over the Top from Hell match! In one corner we have President Mac, in the other we have Dominic Sanders! Arm Wrestling for Charity with thumbtacks on the table and their respective wives armed with tasers!
Castle: This is crazy, but for a good cause. I dunno I think Mac's arms are a lot bigger than Sanders. Dude has been hitting the gym. I think Sanders has hit the buffet line with his cushy new job, what about you guys?
Duggan: HAHA! This is all in good fun, I don't care who wins I'm glad they're doing something crazy like this at StrangleMania. Someone's gettin' zapped!
Snoot: What a waste of a spot on StrangleMania. Egomaniacs taking up space that could go to some hard working wrestlers. Just donate the money and quit wasting our time!!!
Wolfe: Next up we have the EWC Tag-Team Championship on the line as the Southern Express defends against Psych Ward in a flaming tables match! Could Psych Ward be the team that finally takes down the Southern Express?
Castle: Someone's gonna get burnt on this one! Winterborn and Matsuda, these two have been relentless I'll tell you but Southern Express, these guys just will not go down. I guess we're gonna see if the old dogs have any new tricks because flaming tables should play right into the hands of Psych Ward.
Duggan: I like how these guys have taken it right to Southern Express but it will definitely take more than some post match attacks to ruffle their feathers. Southern Express have seen it all, and done it all in their careers and I'm wondering if Psych Ward really has what it takes to take those tag titles off of these guys. I'm sure they're gonna give it one hell of a shot.
Snoot: More than a shot, Southern Express had their time at the top. 2020 was undoubtedly their year but that year is now over and it's time for a new team at the top of this division. And Psych Ward is about to light that division on fire!
Wolfe: Next up we have the finals of Prime's G1 Tournament! For the Indy Championship we have a fourway match between Faith Rivers, SIN, Dio and the Champion Jordan Sharpe. Will the longest Indy Championship reign of all-time come to an end here, in the Light Tube Death Match?
Duggan: You have an interesting scenario here. We have Sharpe who's held onto that title like a vice grip. You've got his tag-team partner Faith Rivers. You've got the guy Sharpe couldn't put down in Dio and you've got a guy who wasn't even supposed to be in the tournament, SIN. Throw in some light tubes and you've got a major cluster. Out of all of them, I think SIN is a dark horse pick. He's got something to prove and it'd be one hell of a story.
Snoot: I'm just here to see Sharpe finally lose. I don't care who does it. As long as JFS gets smashed to bits by light tubes I've got my money's worth. What an embarrassing joke of a champion, it's pathetic and maybe Prime will finally become a real brand once Sharpe is done parading around with the title like a child who got his first erection.
Castle: Sheesh. Well I'm not like that, I think Jordan's run has been pretty incredible, over 300 days, but I don't know how long he can keep it up. There's three superstars knocking at that door and they all have a pretty valid claim of why they could be champ. Faith Rivers I think could do it tonight .. or maybe Dio … Gosh, I'm just not sure.
Wolfe: Well everyone before we discuss the main event, it's time to spin the wheel and see what match type we're going to get for our third and final match on our Freeview Show! It's the Spinning Wheel of Death Match! Let's head to ringside!
---
---
FREEVIEW III

SPINNING WHEEL OF DEATH MATCH
WHEEL WILL SPIN - WHEREVER IT LANDS - THAT'S THE MATCH

FEATURING
Noah Hartt
Scott Coltrane
Zack Tyler
Autumn Raven
Josh Gavin
Ezra James
Laura Perelli
James Keaton
Jake Lumas
Gabriel Ohio
Colby Sol
Kendrick Kross
AiyaMATCH WRITER:

President Mac
We return to ringside where President Mac is standing by with Nina Dobrev once again.
Mac:
I am really excited about this next match, the return of our famous 'Wheel Of Death' match. Millions of fans around the world, all took to twitter to vote on which ten matches you wanted to see end up on the wheel. We have those ten matches .. and they are: Grocery Store Brawl Match, 16 Floors of Hell Elevator Match, Speed Bus Match (Keep it above 50 or the bus explodes), Exploding Barbwire Cage Match, Boats and Hoes Match .. sponsored by Prestige Worldwide, Abandoned Haunted All Girl School Match (Spooky Sexy), Battle Royal On An Island Match, Abandoned Hospital Match, Snakes on a Plane Match, and finally a Dog Collar Match.
The fans chant and cheer in excitement as Nina Dobrev reveals the Spinning Wheel Of Death ..
Dobrev:
As you can see, all ten matches have been added to the wheel. Two lucky fans have been selected to come and spin the wheel .. they are next to me now, they are Veronica and Mario .. say it with me .. it's time to ..
SPIN!
THAT!
WHEEL!
The two fans walk over to the wheel and give it a spin.
And the wheel lands on ..
Dobrev:
There you have it ... the following match is a 16 Floors Of Hell Elevator Match. Two EWC Superstars will start off in the Elevator together, as soon as the doors close, the match begins. At each floor, another Wrestler will enter the elevator. The goal is to try and eliminate Wrestlers from the elevator by sending them out of the elevator and having the doors close. Each floor also contains different weapons that can be used. The goal is to be the last person in the Elevator by the time the Elevator reaches the 16th floor. If more than 1 wrestler is left in the Elevator at the 16th floor, then those wrestlers will battle on the roof top, the only way to win, is to throw your opponent off the roof and into the ocean below. Again, the winner is the last person standing!
Mac and Nina high five as the footage moves to a nearby building as the match begins.
Woo:
This is absolutely insane, we have no idea who the first two competitors will be or who is waiting on each floor.
Gomez:
Or what weapons await each of them on those floors .. this is going to be absolutely crazy and this Latina is here for it.
The first two Wrestlers in the Elevator are Colby Sol and Zack Tyler .. they both pick a side and await for the doors to close.
Woo:
The doors are now closing and this match is officially .. on!
DING DING DING


Zack Tyler blocked an initial attack by Colby Sol and went on full offense mode. Zack with a superkick to the skull of Colby sends him flying against the wall and then Tyler sends him headfirst into the doors. Seconds later the doors open and running in is James Keaton with a flaming guitar in hand, he swings, Zack ducks and the guitar breaks across Colby's head. Zack and James grab Colby and send him out of the elevator seconds before the doors close.
Zack and James trade blows as we get to the 3rd floor. When the doors open there is a delay and then suddenly Noah Hartt appears with a chainsaw in hand .. Zack and James frantically hit the close door button but Noah manages to sneak in, Zack and James both move out of the way, then grab Noah by the back of the shirt and send him right back out of the elevator as the doors close. Zack and James both look at each other almost to say "What the fuck" .. the two decide to hang back and wait for the next floor.
As we get to the 4th floor, Josh Gavin is standing when the doors open and he's got a hockey stick covered in barbed-wire. Josh enters the elevator and hits James Keaton in the face, slashing his cheek open. Zack meanwhile runs out of the elevator, grabs a goalie mask and a baseball bat and comes running back into the elevator where Josh spears him with the hockey stick. The doors close as Josh breaks the stick over Zacks back.
At the 5th floor, Gabriel Ohio stands ready with a waffle maker, but as the doors open he only sees Zack and James lying on the ground in pain. Ohio steps in and Josh Gavin drops down from the elevator ceiling and boots Ohio flying out of the elevator. The doors close and Zack and James are back to their feet and begin brawling with Josh Gavin who held his own for a few moments but is now being overpowered by Zack and James.
We arrive at the 6th floor when Scott Coltrane stands at the ready with a fire extinguisher, once the doors open he sprays Zack, Gavin and James all in the face with the extinguisher and then throws it at Zacks head, knocking Zack out immediately. Scott grabs Zack by the feet and drags him out of the elevator. Scott then sees a fire axe on the wall but the doors are closing and he JUST makes it back in the elevator in time. Gavin and James are both still dealing with the extinguisher being sprayed in their eyes as Scott smirks waiting for the next floor.
Now hitting the 7th floor, Ezra James comes flying in and hits Scott with a F%#@ Your Jaw! Out of nowhere. Ezra James begins to attack Josh Gavin and then we get some James on James action as Ezra delivers Haymaker to the Babymaker to James Keaton. As the door closes, Ezra stands in the middle of the wreckage and winks at the camera.
The doors open at the 8th floor and Jake Lumas is at the ready with a LAWN MOWER!!!! Ezra James picks up the fire extinguisher and throws it at Lumas, hitting him square in the face. Lumas drops but the Lawn Mower is a power mower and is heading towards the elevator!!! Josh Gavin frantically pushes for the doors to close and they do just seconds before the mower slams into the doors.
Now at the 9th floor Kendrick Kross is waiting, the doors open and he's able to grab Josh Gavin from behind and pulls him out of the elevator and drops Gavin with a Step-Up Enziguri! Kross then enters the elevator, weaponless as the door closes.
Entering on the 10th floor is Autumn Raven. As the doors open she hurls a kitchen sink into the elevator, which misses all 4 of them. They all stop and look at the damage caused by the sink, then turn to face Raven who enters the elevator swinging a Barbed wire bat!
At the 11th floor, the kitchen sink is thrown out, just missing Laura Perelli, who stands in shock and unsure what to do. At that point Autumn Raven sends Ezra James out of the elevator and Laura finishes him off with a Head shot and two quick hits with her Brass Knuckles. Laura enters the elevator and begins to brawl with the others.
Finally at the 12th floor the last entrant is Aiya who is armed with two staple guns .. she comes flying into the elevator and starts stapling everyone she can get her gun on. Plenty of screaming in horror as staples fly all over in this vicious attack. Scott Coltrane manages to catch Kendrick Kross with a European Uppercut which sends Kross out of the elevator JUST as the doors closed.
We arrive at the 13th floor and the brawl is as intense as ever. Aiya hits Autumn Raven with SOS [Shoot On Sight] and then drags her out of the elevator. When outside the elevator, Aiya spots a kendo stick .. she smiles and picks it up, but then quickly drops it as she gives a "Hell yes" when she sees a kendo stick wrapped in barbed-wire. She grabs that and enters the elevator before it closes.
Now at the 14th floor and only Aiya, James Keaton, Scott Cotrane and Laura Perelli remain. Aiya and Laura have teamed up and are attacking James Keaton as Scott slips out of the elevator and finds a toaster lying in a puddle of gasoline. Next to it is a set of matches. Scott sneaks up behind James Keaton who is getting double teamed, wraps the toaster chord around his neck and then Aiya and Laura both spin kick him out of the elevator. Scott sneaks back in, opens the matches, lights one and flicks it at James Keaton who catches on fire as the doors close.
The elevator now reaches the 15th floor, Aiya and Laura have teamed up against Scott Coltrane but he is holding his own the best he can. Scott manages to catch Aiya with a Posterizer! And then he quickly turns around nails Laura with One Armed Scissor! Scott heads out of the elevator looking for a weapon to use, when Aiya gets to her feet, sees Laura still down, picking her up to her knees, and drops her with a OTK [Out To Kill]! Aiya then frantically hits the elevator close button but Scott gets an arm in and manages to get back in as the two head to the 16th and final floor.
Scott and Aiya both decide to lay off each other until the get to the 16th floor, knowing they are headed for the roof. As the door opens, the two of them make a mad dash for the roof. Once on the roof the two begin to circle each other. Aiya with an impressive spinning kick, catches Scott but then Scott immediately recovers and catches her with a kick to the midsection, followed by Mandate of God! Scott then gets Aiya to her feet and .. THROWS HER OFF THE BUILDING!!!!!!!!!!!!!!!!!!!!!!!

DING DING DING
Dobrev:
And your winner ...
SCOTT COLTRANE!
Scott raises his arms in victory as he looks over the building and sees Aiya hit the water.
Woo:
I .. I .. I don't know what I just saw happen.
Gomez:
This might be the first time we've seen someone in the EWC thrown off a building .. wait yes .. that is now confirmed. Holy shit.
---
Wolfe:
StrangleMania is already off to an amazing start, but wait until it is time for our MAIN EVENT! We mentioned Kong Vs Godzilla on HBO Max earlier, but we have our own version here in the EWC, a colossal confrontation for the EWC Undisputed Championship. Stitches vs Ace King. A Weapon X Ultimate Submission Rules Match. Something's got to give.
Castle:
You're right Patty, and we're lucky enough to see these two at the height of their careers right now. You've got Stitches, the 2020 Rumble winner who finally reached the top of the mountain at WrestleFest. Not only that but he defeated Wes Walker and merged the FSW Title with his own. Stitches has been chaos incarnate before but now with the Undisputed Title around his waist and the unholy alliance he has with Nevaeh this has become an all-out war.
Duggan:
It has, Castle, and we know Ace has been desperate to finally become Undisputed Champ again. It's been what, a year and a half or something since he lost that title and we saw at Legends of the Cage that he is as dangerous as he's ever been. Ace NEEDS to win that title here tonight. We haven't seen a two-time champ in many years and I think it could be time. I have no idea how anyone could picture either one of these guys tapping out but we're going to find out aren't we. The ONLY thing I could see swaying it a bit is Ace having that match earlier on in the night but there's so long of a time in between and he's so ready for this match I don't think that's gonna stop him one bit.
Snoot:
I'm not even going to bother. You people already know I hate Ace King. At least I get to watch him lose twice. And who invited the hippie freak Griffin Hawkins to officiate this thing? He can't be a certified referee. I won't entertain the notion.
Duggan:
I can't wait till this is over so I can smash you into mush, Snoot.
Castle just shakes his head.
Castle:
If you are a fan of professional wrestling in the least bit, you are going to need to call your friends and family and tell them to watch this match. You are about to witness something so historic and barbaric between these two superstars that I think we're going to be talking about it for a long time. DO NOT MISS IT. You're going to remember exactly where you were when you saw what went down with this one. Truly a match only StrangleMania can deliver.
Wolfe:
And that about wraps it up everyone! We want to thank you so much for joining us here on the EWC StrangleMania Freeview Show! If you can't wait to see these awesome matches, then you're in luck! Because StrangleMania is coming at you LIVE and it's NEXT!
The scene fades as the FreeView comes to an end.
---
---
---
---
WHAT IS EWCTV?


All live EWC Pay-Per-View events (including StrangleMania, Night Of Champions, EWC Rumble & WrestleFest)
All day scheduled & live programming
Plus, hours and hours of on-demand content & never before seen behind-the-scenes footage!
Groundbreaking original series - See new episodes of BRAWL, RAMPAGE, PARAMOUNT WRESTLING, EWC PRIME and more
Live in-ring action, reality shows and documentaries
HOW TO ORDER
Get the award-winning EWC Network through your TV provider. Call your local TV Provider today to subscribe.
Only $7.95/month

WATCH ONLINE
If you are subscribed to EWC Network through your TV Provider you can now enjoy EWC Network on your:
PC, Laptop, Playstation, mobile app, or tablet.



EWCTV for only $7.95 USD per month
Along with being an EWCTV Subscriber, you get:
EVERY Pay-Per-View event included at no extra charge
15% off any and all EWC Merchandise from the EWC Store
20% off all tickets to LIVE EWC Shows
A free EWC Yearly Wall Calendar signed by the entire active EWC Roster
As an added bonus for all those currently subscribed including any new subscriptions
prior to midnight APRIL 30TH

Receive
a
FREE
copy of
StrangleMania XVI
DVD and Blu-Ray combo when it's released later this year
+ free T-Shirt and Replica EWC World Tag Team Championship belts.
So act now if you aren't already subscribed to EWCTV
---
---