Post by PARAMOUNT on Jun 9, 2021 17:58:19 GMT -6
The Extreme Wrestling Corporation Presents


** The Road to Parabellum Begins! **
EPISODE #07
JUNE 09TH, 2021
LIVE!
from The United Supermarkets Arena - Lubbock, Texas
---
---
WARNING: This live event contains strong coarse language (L), and intense violence (V) which may be unsuitable for younger viewers. None of the matches you are about to watch have been predetermined. Only some of the thematic story-lines have been discussed beforehand. Accordingly, EWC and it's producers must insist that no one attempt to recreate or re-enact any match or activity performed in this live event.




---
---
"Superstar" by For Squirrels begins to blast over the arena speakers as our feed comes to life...
The scene immediately cuts to a pyro show erupting on the outside of the United Supermarkets Arena!
Then a cut to another, equally explosive show on the inside!


The fans packing the Cow Palace tonight all come to their feet. Further explosions rock the very foundation of the arena as a large video screen is lowered from the rafters, stopping 15 feet above the ring! Everyone in Lubbock knows that the self-proclaimed greatest show on Wednesday night is about to begin and they cheer accordingly! The heavy riffs from 'Superstar' continue to blare over the arena, setting the tone for what is to come later on this evening.




IT'S ALL I WANT, IT'S ALL I NEED

IT'S ALL I SEE, IT'S ALL I BREATHE

IT'S WHAT I AM, IT'S WHAT'S I KNOW

IT'S WHAT I FEEL, IT'S WHAT I BLEED!
On the X-Tron, this episode of Paramount Wrestling begins with its opening video montage detailing many of the historic events that have taken place in the five-year history of Future Stars of Wrestling, setting the tone for the history of the Orange brand. From past champions like Jason Hunter, Dixie Dubois, Amis Shelton, Magdalena Lockheart, and Otaki all standing underneath an old FSW logo to the more current Future Stars Champions like Xavier Reid, Cletus Franklin, Robina Hood, Robbie Rayder, Stitches, Candy, and Wes Walker tearing down that mold, showing the Paramount Wrestling Logo...


As more pyro goes off the the Paramount Wrestling logo appears and flashes of the roster appear on the screen such as Killjoy Ito, Mercenary, Adriana Aquilla, Roozilla, Jake Lumas ,Laura Perelli, Marcu$ $t. John, and El Pablo. Then, the camera cuts to a series of shots of the Paramount Wrestling champions; Stitches with the X-Division Championship, David Miller with the CW Broadcast Championship, The Southern Express & Bunny Love with the Tag Team Championships, and then finally Robbie Rayder and the North American Championship.
The camera pans around the loud and out of control audience. As the fireworks continue to explode, the fans chant and cheer! Cameras pan around the arena to catch some of the signage that many fans have brought to the United Supermarkets Arena with them here tonight. The Paramount Wrestling fan-base is as adamant about having their voices heard now as ever:
"RayerNation is alive and well in Texas!"
"Welcome Back JFS! #3C"
"David Miller = BAMF"
"Buddy Love: Call Me <3"


"Victor Price Fears Chris Brock!!"
"PAR-A-MOUNT!!!"



"PARA-A-MOUNT!!!"



"PARA-A-MOUNT!!!"



"PAR-A-MOUNT!!!"
The lights come back to full and the fans offer one last rousing cheer at the opening festivities. Tonight's announcers are on standby and ready for the show to begin.
Watson:
We are deep in the heart of Texas and tonight we go big or go home! Welcome everyone to the SEVENTH, can you believe it's only been seven episodes, of Paramount Wrestling! I am Tim Watson, with me as always is Cid Sydney! Cid! How you doing?
Sydney:
Thanks Tim, I am absolutely giddy over tonights action packed card. We have so many great matches to enjoy starting with our MASSIVE main event. Parabellum is on the horizon and we have a 5 on 5 elimination match to get us excited for it! Team EWC, Emma Louise, Damage, Inc., Erica Marie and King Flip will take on Team Paramount consisting of Jason Hunter, James Keaton, Adriana Aquilla and the EWC Tag Team Champions, The Southern Express!
Watson:
We also have what has to be the biggest CW Broadcast championship match to date when David Miller attempts to defend against Killjoy Ito! Before that though we also have Robbie Rayder taking on Alexander Sampson in non-title action and the debut of the newest Paramount acquisition, NEVAEH, taking on Ace King in non-title action as well!
Sydney:
We also have a big triple threat to determine WHO faces the CW Broadcast Champion next when Jake Caxide, Isabella and Jake Lumas go at it
Watson:
And let's not forget about that big contendership match for the North American title as El Pablo takes on Marcu$ $t. John in what should be an amazing matchup!
Sydney:
We have all this and SO MUCH MORE! Our first match of the night will be coming up right after this quick message from EWCTV. Don't go anywhere .. Paramount Wrestling action will be back in exactly 1 minute
---
---
---
---
WHAT IS EWCTV?


All live EWC Pay-Per-View events (including StrangleMania, Night Of Champions, EWC Rumble & WrestleFest)
All day scheduled & live programming
Plus, hours and hours of on-demand content & never before seen behind-the-scenes footage!
Groundbreaking original series - See new episodes of BRAWL, RAMPAGE, PARAMOUNT WRESTLING, EWC PRIME and more
Live in-ring action, reality shows and documentaries
HOW TO ORDER
Get the award-winning EWC Network through your TV provider. Call your local TV Provider today to subscribe.
Only $7.95/month

WATCH ONLINE
If you are subscribed to EWC Network through your TV Provider you can now enjoy EWC Network on your:
PC, Laptop, Playstation, mobile app, or tablet.



EWCTV for only $7.95 USD per month
Along with being an EWCTV Subscriber, you get:
EVERY Pay-Per-View event included at no extra charge
15% off any and all EWC Merchandise from the EWC Store
20% off all tickets to LIVE EWC Shows
A free EWC Yearly Wall Calendar signed by the entire active EWC Roster
As an added bonus for all those currently subscribed including any new subscriptions
prior to midnight June 10th, 2021

Receive
a
FREE
copy of UPRISING XXI
DVD and Blu-Ray combo when it's released later this year
+ free T-Shirt and Replica CW Broadcast Championship belts.
So act now if you aren't already subscribed to EWCTV
---
---
---
TRIPLE THREAT MATCH
WINNER FACES CW BROADCAST CHAMPION AT PARAMOUNT #8
Jake Caxide
VS Jake Lumas
VS Isabelle
---
Starr:
The following contest is a triple threat match scheduled for one fall! Introducing first… From Santa Monica, California… JJJJJAKE… CAAAXIDE!!!!
As the descending piano line of "Back in Blood" begins to play. The Lights drop, The beat hits, Flashing White Lights frame Jake Caxide as he comes out from the back exuding energy, he double pumps yelling to the crowd, slapping hands all the way down to the ring, sliding into the ring, doing a three sixty and pointing to the crowd.
Watson:
Jake Caxide, the relative new comer here, had a great debut on Gambit a while back and then had a good showing against Jason Hunter at the last Paramount, despite the losing effort. Tonight though, Caxide could potentially punch his ticket to a CW Broadcast championship opportunity if he can pin one of Isabella or Jake Lumas.
Sydney:
No easy feat as both of those fighters are absolute machines of pain.
Starr:
And his opponents… Introducing first, from Cincinnati, Ohio....JJJJJAKE….LLLLUUUUUMMASSSSS!
The steady bass and hi-hat intro to 'Born to Raise Hell' by Motorhead powers up at 140 beats per minute. The lead guitar crunches and slides as Jake Lumas steps out from behind the curtain.
He looks on the crowd and raises his trusty steel chair in the air to let them all know he brought it.
He allows the music to pour into his veins. Nods his head to the beat. He summons energy from the crowd into his hands and feet but stands perfectly still. The song itself is like a lightning rod that fills him with explosive energy. He relaxes his body and lowers his head.
As the song heads into the chorus, he lifts his head and smiles the peaceful grin of a lunatic on a full moon and bumps his chair against his forehead to wake his body up.
A determined jog to the ring turns into a sprint, and chair in hand he slides into the ring, ready to take his pound of flesh.
Watson:
Lumas, who came within moment of winning the CW championship aa few weeks back, finds himself back in the hunt here.
Starr:
And finally.. FromTTijuana, Mexico weighing in at one hundred and sixty-four pounds, she is 'LA BELICISTA' .... ISABELLA!
As Our Last Night's "Same Old War" blasts over the PA, a large red plume of smoke conceals the top of the ramp. The Mexican flag appears on the X-Tron as a shadow appears in the lingering fog. Red pyros shoot off into the air as we see "La Belicista" Isabella's silhouette.
Isabella strides confidently down towards the ramp, giving high-fives to the fans and audience along the way. When "La Belicista" Isabella arrives in front of the ring, she slips in between the middle and uppermost set of ropes.
She then stands atop the same ropes she slid through. She clenches her right fist and raises it high up in the air. Her left, meanwhile, raises as she salutes to the EWC audience. After soaking in the reaction and atmosphere, "La Belicista" jumps off the ropes, lands gracefully on her feet, and turns to wait against the turnbuckle for the match to begin
Watson:
And she is the "La Belicista" . Isabella and current CW Broadcast champion are no strangers as she took Miller almost to his limit last Paramount as well. This match is going to be absolutely brutal folks, but that is what it means to be on the Paramount roster. This is not the place for someone just wanting to collect a paycheck folks!
Referee Matt Mercer checks all three competitors before turning to the time keeper and signaling for the bell.
DING DING DING
We are underway and right off the bat, Isabella and Jake Lumas come face to face. Both share some words as it is apparent neither one is afraid of the other. Jake Caxide is looking on for a moment before he yells "HEY" and tries to get right in both of their faces as well. Lumas and Isabella,at the same time, turn and throw hands! Isabella with a right elbow and Lumas with a left hand, both connecting right to the jaw of Jake Caxide! Caxide hits the mat immediately as Lumas and Isabella go back to their stare down. Neither of them can suppress the grin from what just transpired, but Lumas is the first to move as he circles, Isabella following suit. Caxide rolls to the apron as he holds his jaw, trying to figure out if his jaw is broken or not.
Isabella is first to act as she comes in to tie up, Lumas indulges her but instantly takes control with the almost 60 pound weight difference between them, turning into a side headlock. Isabella punishes off and sends him to the ropes and on the rebound she drops down, allowing Lumas to step over and presumably to the other side of the rope, but Lumas is able to stop his momentum and pivot, just as Isabella jumps to her feet. Lumas with a quick arm drag now, Isabella right back to her feet and charges, looking for a forearm, but Lumas ducks and transitions to a waistlock. Isabella is quick to get out though after reversing it. Both fighters stare down each other from the other side of the ring as the fans cheer in appreciation.
Watson:
Some nice technical wrestling from both Isabella and Lumas here. Not your typical approaches from either fighter here.
Sydney:
Lumas did say he won';t throw hands on a woman, but he has no problem wrestling one. So this is the exact strategy he's employing but Isabella is going toe to toe with wim regardless. My concern is with Jake Caxide, he's still has not gotten into this matc-
Just as Cid says that, Caxide comes flying off the top rope into Isabella with an elbow strike that sends her to the mat. Caxide with the quick cover..
ONE…
Lumas pulls Caxide up off of Isabella and they begin to throw hands! Lumas throwing haymakers, but after a few shots Caxide turns to duck and hits the KO! Elbow! The look on Caxide's face tells you that he can't even believe that worked. Caxide goes for the cover on Lumas…
ONE…
TWO…
Isabella breaks up the pin as she grabs Caxide by the shoulders and right into SUSFU! The Lumbar check move hits hard as Caxide screams out in pain. Isabella now with a cover…
ONE…
TWO…
TH- Lumas breaks the pin by picking Isabella up, then grabbing her and slamming her ON TOP of Caxide with a sidewalk slam!
Sydney:
Lumas just used someone to beat someone else up! I love it!
Watson:
That is certainly some… Interesting offense by Lumas there.
Somehow, Caxide is up before Isabella and he charges at Lumas, who is caught off guard briefly by a jumping high kick that Caxide calls Gamengiri! Lumas stumbles back into the corner and keeps himself upright by his shoulders over the top turnbuckle. Caxide closes the gap to continue his assault, but he falls right into Lumas' trap and is quickly turned around and finds himself in the turnbuckle as Lumas nails him with a fre fists before grabbing his head and landing a quick snap suplex! Isabella is up now and she quickly goes after Lumas ankle to lock in an ankle lock! She gets it in for about three seconds before Caxide quickly breaks it up with an elbow to the neck of La Belicista.
Lumas brigns Isabella back to her feet and then unceremoniously dumps her to the outside, putting his focus back on Jake Caxide. He pulls Caxide up, locks in the headlock, GOOD NIGHT SALLY! The Tornado DDT hits. Isabella is back in the ring though and she picks Lumas up before he can attempt the pin and quickly hits him with SNAFU (Black Mass kick). Jake hits the mat, but in the process of the move, Isabella over extended her plant leg knee. No one moves for almost 5 seconds before both Isabella and Lumas crawl to the still downed Jake Caxide, each draping an arm over his body. Mercer with the count…
ONE…
TWO…
THREE!!!!
DING DING DING
Mercer immediately goes over to Isabella Starr to give him his final decision.
Starr
: Ladies and Gentlemen, I have been informed that both competitors pinned Jake Caxide at the same time therefore Here are your winners, by pinfall…. ISABELLA AND JAKE LUMAS!!!
Watson:
WHAT?! How the hell does this play out for the CW Broadcast championship match at Paramount 8?
Sydney
; I have no clue Tim, but that was a great match!
---
---
Brock
: Wow, what a way to start off Paramount here in Texas!
The crowed pops for the mention of their home state.
Brock:
Lumas, Isabella… Fantastic showing and what an exciting finish. You two just booked your dance cards for next Paramount… Isabella Versus Jake Lumas… Versus the CW Broadcast champion in a Triple Threat Match.. May the best fighter win!
Isabella and Lumas stare at each other, both sitting up now, trying to catch their breath.
Watson:
A big announcement there from the General Manager. Now we need to know WHO these two will be fighting! Don't go anywhere folks, we will be back right after this!
---
---
Jason, Diana, and Sara just arrived at the arena. As they were checking in with security and signing some autographs Jason noticed the Mercenary talking to someone down the hall. When the two shook hands and walked away in opposite directions Jason saw that Mercenary was headed towards him. Jason looked over at the girls as they nod, taking his suitcase from his hand. They walked ahead while Jason stood in front of Mercenary looking him right into the eye.
Jason:
I just want to tell you something... I know you and I haven't met in that ring against each other but I have a feeling one day we will. I am hoping we will one day because of the fact I know what you are capable of doing. You have the talent that has helped Future Stars Wrestling to become the pinnacle that Paramount has become. People might believe they need a title around their waist to show how important you can be for a company, but that's not always what is true.
Jason smirks over at him rubbing his chin a bit before speaking more.
Jason:
Mercenary, you have shown to me you don't need a title to be around your waist to be something great in this company. Every time I thought about how at times things haven't gone my way. You are one of the wrestlers that I think about because of your keep going attitude about things. You do not give up. You show to everyone inside of that ring you have the passion for this sport inside of your blood.
So, I would like for you to rethink about leaving this company. You leaving will let those pieces of shit that hate on you believe they won. They will believe they got one up on you but you have to show it to them. You have to say:
No. it's the other way around. This is my house and you might believe you put me down. You are about to watch me walk all over your ass and you will wish you never pissed me off.
Jason was about to walk off but he then stopped as he stepped up to him with a grin.
Jason:
Plus, you can't leave yet. You didn't get in the ring with me yet and I believe that will be a match everyone would love to see. Think about it...
He smirks a bit walking away fixing his suit a bit but stops when he hears the man call his name.
Taking his sunglasses so you could see his eyes he nods earnestly before speaking.
Mercenary:
Hey Bro... Thanks. No, really, Thank You. You didn't have to say anything. I really appreciate it. It means a lot. You really do right by your Momma's legacy. Take it from an old war dog, you should be proud of yourself kid cause I'm sure that your Pops would be too. And watch out for Malice and Mayhem in the main event. Those guys are real assholes but they'll mess you up if you let'em. Good luck.
Not waiting for a reply the big biker replaces his sunglasses, puts his hands in the pockets of his hoodie and threw up his hood before he turned and walked away. Fade to black.
---
---
---
SINGLES MATCH
WINNER FACES ROBBIE RAYDER FOR THE NORTH AMERICAN CHAMPIONSHIP AT PARAMOUNT #9
El Pablo
VS Marcu$ $t. John
---
Starr:
The following contest is scheduled for one fall! Introducing first,Coming to the ring at 6'1" and weighing 210 lbs, it's The Young Mogul, Marcu$ $t. John!
"Fast Lane" blasts through the arena by Bad Meets Evil. A Maybach drives up through the entrance ramp. A chauffeur gets out of the vehicle and opens the back door. Marcu$ McGarrett gets out on the entrance stage and money starts falling down from the sky with his face on 100 dollar bills as green laser lights illuminate the arena. As the money shower stops, Marcus walks down the ramp with a smug look on his face.
He stops right before he gets to the ring and basks in the boos that he is getting from the crowd and waves his hands around as to tell them to keep it going and get louder. He jumps up on the apron and wipes his feet before he enters the ring and poses in the middle of the ring as a light shines a hundred dollar bill in the center of the ring with his face on it.
Watson: This match has major implications folks. The winner here of Marcu$ $t. John and El Pablo goes on to face The North American champion Robbie Rayder at Paramount #9 which is the episode where Monday Night Brawl invades Paramount Wrestling! There will be so many interesting match ups that can happen from that one!
Starr:
And his opponent… From Puebla City, Mexico.. He is the "Technicolor Technico"...ELLLLLLL… PAAAAABLOOOOOOOO!
A cry of "VIVA LA RAINBOWLUTION!!!" leads to 'Party Hard' by Andrew WK hitting the soundsystem, as the stage and ringside area becomes bathed in flashing, flickering, brightly-coloured lighting. As the main hook hits, El Pablo bursts through the curtain, playing to the fans and chugging Skittles like a Steveweiser. He charges down the ramp and slides under the ropes into the ring, then runs up the turnbuckle and flings a fistful of Skittles into the adoring crowd. After offering a final salute, he hops back down to the canvas, performing a few final stretches as his music fades.
Watson
: Can the Rainbowlution stop the rise of the Mogul? We're about to find out!!
Referee Jesse Lizgarra checks both men quickly and then turns to the time keeper and signals for the bell.
DING DING DING
Both men instantly rush in, looking for simultaneous drop kicks, but neither connect. They both spring to their feet, then hit the ropes opposite each other. On the rebound, they both look for a shoulder tackle but the size advantage of M$J takes hold and EP is quickly sent to the mat. Marcu$ hits the ropes again as EP rolls to his stomach. As soon as M$J leaps over him, EP pops up in time to leap frog the young mogul, who hits the ropes again but EP comes down right on M$j's shoulders and takes him down with a spinning headscissors! EP kips up as M$J gets to his knees quickly, both men realizing that they are way too evenly matched for their usual tricks to work.
Watson:
Some high octane to start things off. EP and M$J both showing off their jets there.
Sydney
: I'd expect nothing less from either of them. They have the gas in the tank, they need to use it. This will be about who can go faster for longer.
Back in the ring, both men tie up and M$J quickly sends Pablo into the corner, his back hitting the turnbuckle hard. Marcu$ closes the gap, looking to inflict punishment, but Ep is quick toi reverse positions, M$J now in the corner. EP runs in looking for a monkey flip, but Marcu$ has it scouted and and pushes him off using the brief respite to come out of the corner and hit the money stomp! EP hits the mat hard as M$J follows with the cover..
ONE…
TWO…
Kickout! EP gets the arm up as he coughs, trying to get the air back into his lungs. M$J does not let up though as he drops a knee right onto the head of El Pablo, which sends Pablo squirming into the air and then back on the mat, grabbing his head in pain. Marcu$ picks EP up and shoot him to the ropes, looking to inflict more pain but EP jumps and hits the middle rope, coming off with a springboard moonsault that sends them both crashing to the mat! EP is not done though as he tries to get to his feet, but the knee to the head took a lot out of him and he falls to one knee before he can get his balance and get back to his feet. He looks behind him to see M$J just starting to stir, so EP decides to to change tactics and picks up the Young Mogul, shooting him into the corner hard before he leaps at him, landing his feet on the second turnbuckle before he starts to rain down elbows from all over the rainbow!!
Watson
: We've seen this before, the taste the rainbow elbows!!!
RED
ORANGE
YELLOW
GREEN
BLUE
INDIGO
VIOLET
The crowd cheers along, shouting out colors before EP stops and lets M$J flop face first onto the mat. Instead of going for the cover, however, he picks up M$J and puts him back into the corner. M$J looks absolutely lifeless as EP goes to the far corner and jumps to the top turnbuckle. He starts walking the top rope looking for The Five Star Express dropkick, but as he leaps to connect, M$J comes to life and uses both hands to swat EP out of the way, turning his body so that he lands back first on the top ropes and dumping the leader of the Rainbowlution onto his head on the outside! The fans all collectively gasp as EP lays lifeless on the outside.
Watson:
WHAT A COUNTER BY $t. JOHN! I think Pablo might be out cold on the outside there.
Sydney
: M$J said in the lead up to this match he was going to focus on the head of EP. That's twice now he's gotten a very high impact to his head. EP may be in serious trouble here.
M$J slowly rolls to the outside as Jesse Lagarra begins her mandatory 10 count.
ONE…
Marcu$ stares at EP, a smirk coming across his face
TWO…
M$J bends down to EPs ear and yells "I TOLD YOU I WOULD END YOU"
THREE…
M#J starts picking EP up
FOUR…
He slides him under the bottom rope and back into the ring.
FIVE…
M$J back on the apron to the outside now as he climbs the turnbuckles, not taking his eyes off of his opponent. He perches atop the turnbuckle before leaping off looking for an elbow drop, but EP ROLLS OUT OF THE WAY!
Watson:
HOW?! How did El Pablo have the wherewithal to get out of the way of that!!!!
Marcu$ writhes around in pain, holding his elbow after the impact of it hittin the mat. Ep is not getting up though, he is barely moving as he tries desperately to get back to a vertical position. Marcu$ is able to stabilize himself, holding the afflicted elbow as he slowly gets to his feet. He shakes the arm to get feeling back as EP is now to his feet, also moving sluggish now. They both move toward each other. EP figs into his pocket and produces a handful of skittles that he tires to shove into his mouth for a sugar rush, but before he can, M$J kicks him in the midsection before lifting him up for a suplex, then on the way down twisting into a lumbar check… BANKRUPT! M$J HIT BANKRUPT! Marcus has just enough energy left to lay an arm over his opponent.
ONE…
TWO…
THREE!!!
DING DING DING
Starr:
Here is your winner via pinfall.. MMMMMMMARCU$... $T…. JJJJJJOHNNN!!!!
Watson
: Wow.. What a turn of events here. M$J inflicted a lot of damage to El Pablo, but in a very calculated way that we have not seen from him before. It was cold, it was brutal, but it was enough to get the job done.
Sydney:
But at what cost, Tim?! He took a lot of punishment, especially at the end to that elbow. Is he going to be 100% when he steps in the ring with the North American Champion, Robbie Rayder?!
Watson
: We are going to find out Cid, that is for sure! El Pablo may not be in the best of shape either after this. Both men gave it their all, but in the end only one could win. We will be right back folks, don't go anywhere!
---
---
---
SINGLES MATCH
Alexander Sampson
Vs Robbie Rayder
---
We return to ringside where (add content here)
Watson:
Welcome back to Paramount Wrestling folks! Before the commercial we named a new number one contender for the North American championship when we saw Marcu$ $t. John defeat El Pablo in an absolute WAR between those two. Up next though, we will see the North American Champion in action! Robbie Rayder is taking on Alexander Sampson!
Sydney:
Many would say this is s tune up match for Robbie, that Sampson maybe doesn't pose a real threat to the North American champion, but I would caution you to rethink that. Alexander Sampson is absolutely FURIOUS about what happened at Prime on Sunday and a man that upset is always a threat. Robbie better now have come into this one lightly, he will need to be on his game to take out Sampson.
Slate Grey lights start floating around the arena as "The Radio" by Vince Gill suddenly begins to blare through the sound system. The crowd immediately jumps to their feet as Alexander Samson steps out with his wife Paula by his side. He waves toward the live audience as they start singing along with the song.
Starr:
The following match is scheduled for one fall. Making his way down the aisle, being accompanied by Paula Samson, now residing in Dallas, Texas ...
ALEXANDER SAMSON!
As his name is mentioned, Alex descends down the ramp with his wife. They greet fans in the front row and stop to take pictures with them. As they reach the bottom, Paula turns and walks up the steps as Alex slides into the ring. They rejoin together in the center of the ring. He kisses her before raising his arm high into the air.
Starr:
And the opponent, residing in Alamo, California, weighing in at 225 pounds he is the North American Champion ...
ROBBIE RAYDER!
The lights go out in the arena then a fog covers the entrance. The lights slowly come up as Robbie Rayder, wearing long purple tights and black boots, walks out through the fog and kneels down. He points his index fingers to the ceiling then lowers them to his lips. Rayder taps the title around his waist then looks out at the crowd as he walks half way down towards the ring then reaches the apron. He steps through the ropes then goes to the far side, He leans out through the middle and top ropes, playing to the crowd, looking down at the title around his waist.
DING DING DING



Samson opens things with a hard Right Hand to his opponent. Samson continues his assult with more right hands that knock Rayder back into the corner. Samson Irish Whips Rayder into the opposite corner and charges. Rayder gets a boot up and Samson runs into it. Rayder runs off the ropes looking for a Bulldog but Samson pushes Rayder away before catching him with a Back Elbow that knocks Rayder to the mat. Rayder gets to his feet and is knocked down with a Clothesline. He gets to his feet again and is Hip Tossed to the canvas. Samson runs at the downed Rayder but Rayder kicks him away. Rayder is quickly on his feet and he hits Samson with a Poisonrana that sends Samson rolling into the corner. Rayder charges, Samson gets a boot up but Rayder slides under the bottom rope to the floor. As Samson steps out of the corner, Rayder leaps to the apron and Springboards back into the ring hitting Samson with a Bulldog. Rayder runs off the ropes. Samson lays down on the canvas forcing Rayder to jump over him and off the opposite ropes. Samson ducks a running Rayder so Rayder leaps over Samson and Handsprings off the ropes and back at Samson hitting a Cross Body.
Watson:
Looks like you were right, Cid! Alexander Sampson is a house of fire, so to speak, as he is taking it right to Robbie Rayder!

Sydney:
I hope Robbie came ready for this!
Samson rolls over onto his stomach as Rayder stands over him. Rayder wraps his arms around Samson's waist heaving him off the canvas before driving him back to the mat with a Blitzkrieg. Rayder bridges into a cover.
ONE...
TWO...
TH...NO. KICK OUT!
Samson gets a shoulder up to break the count. Samson holds the back of his neck as he gets to his feet. Rayder charges at him but Samson quickly counters hitting an Alex Bomb. Samson puts his feet on Rayder's shoulders as the referee counts.
ONE...
TWO...
TH...NO KICK OUT!
Rayder rolls onto his side breaking the count.
Watson:
Sampson almost just got the win right there.
Sydney:
Robbie is battling just as hard here, this is a fight we got now Tim!
Both men pull themselves to their feet. Samson lifts Rayder for a Suplex. Rayder is able to shift his weight and slip out of the hold and lands on his feet. Samson spins around but Rayder kicks him in the gut setting him up for a Star Destroyer. Rayder jacknifes the cover.
ONE...
TWO...
THREE!
DING DING DING
Starr:
And your winner, via pinfall
ROBBIE RAYDER!
Rayder gets to his feet and holds an arm in the air in victory. The referee hands him the North American Championship and Rayder holds that high in the air too.
Watson:
That right there was a statement to Marcu$ $t. John. Robbie can end a match whenever he wants.
Sydney:
It will be interesting to see how this match between them pans out. I know I am looking forward to it!
Watson:
We still have two matches before that MASSIVE 5v5 elimination match tonight folks. Nevaeh takes on the Undisputed champion Ace King... Right after this!
Camera cuts to ...
---
---
---
SINGLES MATCH
NON-TITLE MATCH
Nevaeh
VS Ace King
---
We return to ringside where the ring is being inspected to ensure it's good to go for the next match, and cleaning the blood off of the mat. We cut to commentary, who are seeming pretty hyped up for the next fight, and we soon hear why.
Watson:
So she already hinted as much in her promo, but we had to confirm to know if this was true, and it is! Tonight is indeed Nevaeh's debut fight on the orange brand. We've stolen her away from PRIME, hell yeah!
Sydney:
She has quite the challenge, though, in the form of Ace King. He's always managed to get the better of her, but maybe tonight will be a great evening for Nevaeh. Only one way to find out. Take us away, Starr!
Once "Gasoline" by Porcelain and the Tramps is heard, Nevaeh comes walking out from the back to a chorus of boos. But judging by the smile on her face she doesn't seem to mind. As she makes her way down the aisle, Nevaeh does her best not to let anyone touch her along the way.
Starr:
The following match is scheduled for one fall! Coming to the ring at this time from Las Vegas, Nevada, this is ...
NEEEEAVEAHHHHHH!
After walking up on the ring apron, Nevaeh strikes a pose and give her backside a little shake before stepping between the ropes. Once inside, she mouths off to the fans and paces the ring a bit as she waits for the match to begin.
"Ace of Spades" rips through The United Supermarkets Arena, and the crowd cheers as pyro goes off in time with the opening drum beats. Ace King then calmly steps out onto the stage, his eyes narrowed and focused on the ring.
Starr:
Making his way to the ring, FROM Las Vegas, Nevada, weighing in at 235 pounds... He is THE EWC UNDISPUTED CHAMPION - THE GAMBLER...
AAAAAAAAAAAAAAAAAAACE KIIIIIIIIIIIIIIIIIIIIIIIIINGGGGGG!!!
A thin smile crosses Ace's face as his weathered eyes look out at the crowd, pausing for a few more seconds on the platform before casually making his way down the ramp toward the ring, his arms outstretched for fans on either side of the barricade. He stops a few steps short of the ring, then dives in under the bottom rope as red pyro explodes off each turnbuckle. Ace spins up to one knee, then takes another appreciative look out at the crowd before getting back to his feet and turning his attention to his opponent, his game face firmly on.
DING DING DING
Neveah is the first to move, and what a bold one she makes! She lunges forward at The Gambler with a Spear! He grins in amusement; however, with the weight difference between the two, it only causes him to stumble back a few steps . He doesn't collapse to the canvas like Nevaeh likely hoped for. That plus the smug grin irritates the newest Paramount superstar as she glares daggers at him, and kicks at his knee.
That
causes the desired effect of Ace losing his balance and falling to the mat. She grabs his leg, intending to go for a Figure Four, but Ace isn't having any of that. Seconds after his leg is grabbed, the Undisputed Champion kicks Nevaeh away.
Both Nevaeh and Ace get up to their feet. The champion delivers a brutal European Uppercut to Nevaeh! He goes for an early cover, but she shows that even with the power behind that single attack, she is nowhere near done fighting as Ace only gets a one count!
Clearly insulted at how swiftly Ace tried to end the fight, she smacks his face with a Spinning Back Fist. Ace retaliates with a very up close and personal Clothesline, damn well nearly beheading Nevaeh in the process!
Watson:
Ace King seems to be.... playing with Nev?! I don't know if that is a smart move but it's certainly a bold one.
Sydney:
He's playing mind games with her. Showing that not only can he try to end this whenever he wants, but that with the size and weight advantage, Nev can't rely on most of her arsenal.
The Gambler yanks Nevaeh up to her feet. He Irish Whips her to the ropes, but WAIT! Despite her no doubt being sore, she musters up every ounce of strength and ends up reversing it, throwing Ace into the corner instead! Ace is sitting on the lower and second set of ropes, shaking his head to recover.
Before he can completely finish though, a boot finds its way onto his neck. The referee warns Nevaeh to let go, or she will be disqualified. Nevaeh flashes a scowl towards the referee, keeping her boot right on Ace's throat!
ONE!
TWO!
THREE!
FOUR!
FI -- Annnnd she breaks the hold, dragging Ace to the center of the ring by his arm. She briefly contemplates whether to go for a kick or something else, but those few seconds are all Ace needs. He swiftly stands up, shoves Nevaeh roughly to the canvas, and takes his turn to lock her leg in a Figure Four.
The ref checks on whether Nevaeh wants to tap or not and she replies with curse words. It takes a lot of will power, but she manages to crawl and grab one of the rope sets beside her, forcing Ace to let go of the submission hold.
As Nevaeh stands up, we see her leg is trembling. She may have avoided submitting, but at what cost?! She turns to face Ace, only to walk right into a Full House (Roundhouse Kick)!
Ace hooks the leg...
ONE...
TWO...
Nevaeh kicks out!
Watson:
Some impressive offense there by Nevaeh, but Ace King is still one step ahead of the villainous mistress of Paramount!
Sydney:
What are you just handing out nicknames now?! Jesus Tim, let them them earn them!
Even though her legs are still trembling, Nevaeh knows she has to try to move on them. She grips tightly on her lower lip, nods firmly to herself, and uses what can only be assumed to be one hell of an adrenaline rush. Not only does she slip behind Ace, King, she wraps her arms around his waist! But wait ... she isn't going for that ... is she?! She is, and she does!
Nevaeh catches him off guard with a German Suplex despite the weight difference between them! It's bridged too with a pin attempt!
ONE...
TWO...
TH -- NO!!
She definitely took The Gambler aback, shown by the expression on his face. But not enough to keep him from fighting back. Nevaeh swiftly follows up with an attempt to hit The Gambler with one of her newer moves, Cast Out Of Heaven (Claymore Kick)! But Ace grabs the leg and lifts her up over his head, then onto his shoulders! She tries to fight and pull out, but it's too late! Pocket Aces, and it lands flush! Ace hooks the leg again!
ONE...
TWO...
THREE!!!
DING DING DING
Starr:
And your winner, via pinfall, THE EWC UNDISPUTED CHAMPION, THE GAMBLER ...
AAAAAAAAAAAAAAAAAAACE KIIIIIIIIIIIIIIIIIIIIIIIIINGGGGGG!!!
The referee gives The Gambler his title back. Ace wastes little time in raising his hands high up in the air, proudly showing The Undisputed Title in full view of the audience. Nevaeh clicks her tongue in disdain and rolls out of the ring. Medical staff try to help her, but she screams and insists she's fine, even though her legs are still shaking.
Watson:
That very well may be the closest Nevaeh has gotten to pulling an upset over Ace King.
Sydney:
Unfortunately, dear Watson, close doesn't cut it in this industry. Ace continues to show why he is The Undisputed Champion. Love him or hate him, you can't deny he's good at what he does!
Watson:
Indeed Cid!
Before Nev can start to go to the back, she is blindsided as Jason Hunter attacks her with a crowbar wrapped in barbed wire! The initial shot hits her square in the middle of her shoulders, sending her flying into the guard rail. The crowd gasps as Jason smiles sadistically at his handy work.
Watson
: Now what the hell is this all about?!
Sydney
: This is what they call a receipt, Tim. Nev wanted to make a statement in coming to Paramount, but she messed with someone in Jason Hunter that is unwilling to let that go unreturned. Jason Hunter is making it known that he is ready for the evil mistress of Paramount.
Watson
: NOW Who's giving out nicknames, Cid?!.... Anyway folks, we still have so much more to come. We will be right back, after this!
The camera cuts to...
---
---
---
The show returns from commercial with a video rewind from FSW # 103


FUTURE STARS OF WRESTLING
EPISODE 103
LIVE! from the Cow Palace - Daly City, California
Samantha Hamilton
VS Mercenary
Despite the Samantha Hamilton versus Mercenary match being over, neither wrestler has left the ring yet, even though the bell was called for by the referee. Sam is still clutching the link chain tightly in her right fist.
She's being kept in a corner by her own husband, Joseph "Orion" Hunter, while the referee attempts to keep Mercenary from charging over at The Titaness. The two are simply staring at one another, looking ready to attack at any moment's notice should the other attempt to approach the other wrestler.
Watson:
I don't know about you, Sydney, but this is kind of an odd sight we're seeing. Mainly from The Titaness. She usually has better control than this. In fact, I don't think she's ever had a no contest because she attempted to draw a weapon in a singles fight before.
Sydney:
I suppose you have a bit of a point. Even Merc tends to follow the rules when they're asked for. I guess ... huh. This is a strange sight.
Both Joseph and Mercer and trying to calmly get the respective person they're keeping in line out of the ring. Both are stubbornly staying put, which is visibly making both Orion and Mercer anxious.
Joseph leans forward and whispers something to Sam. Her expression remain stoic. He lets out a frustrated sigh and whispers something else, finally causing her eyes to soften up a bit. By the time she looks up, though, Mercenary has decided 'the hell with this' and already begun exiting the ring.
Sam pats Joseph's shoulder, trying to signal for him to move away. He does so, albeit hesitantly. Samantha quickly goes and gets a mic for herself, re-entering the ring while raising the mic to her lips.

Samantha "Titaness" Hamilton:
Hold up just a sec, Mercenary. I know your promo was probably mostly rhetoric, but I wanted to clear a few things up, if you don't mind.
EWC's Outlaw does stop and look back towards The Titaness, though the sight of his eyebrow slightly raised hints he finds it hard to believe Sam only wants to talk. Sam nods, understanding his concern, and drops the chain. She gives a nod towards Joseph, who completely removes it from the ring.
Mercenary still looks uncertain, but the crowd begins to chant.
HEAR HER OUT!
HEAR HER OUT!
HEAR HER OUT!
The cheering encourages him as he nods and walks back to the ring, although his steps hold a bit of caution in them. Sam offers him a small smile, waiting until he's inside and across from her again to resume talking.

Samantha "Titaness" Hamilton:
So I'll back up right quick. I ... have no excuse what got over me, so I'm not gonna offer that. Just a hope that by the time I'm done, you'll accept my apology. Now then, I heard what you said and honestly? You were only half correct. I actually had more issues with ... well ... your former crew, I suppose? I haven't exactly seen the others that were in FEUD around.
Anyway ... yeah. That's exactly why I finally teamed up with my sisters in that six team tag match back on Rampage, then very happily beat Dalilah in that Triple Threat Cage Match.
There were constant signs of disrespect from everyone else, typically in a verbal manner, towards myself and the other Shieldmaidens. I won't deny, though, your silence did make me annoyed. It seemed like you didn't mind nor care that Dalilah was constantly calling us insults like 'tramps', 'sluts' and other unnecessary, demeaning terms. With you seeming to be more or less their leader, that just didn't sit well with me.
Mercenary nods, hinting that he's following along with Sam's words so far.
Samantha "Titaness" Hamilton:
Despite what you and your crew continued to say and do - or not do, depending, I've looked up to you for quite a while. Because ... it's exactly as you said. We definitely had complicated lives, and that was true even before we found the EWC. Now, we're kinda similar. We both have a lot of doubters despite proving our worth repeatedly.
You're by far one of the strongest people despite not holding a title. It was honestly flattering to hear me winning the United States Championship was what helped you earn respect for me. For me, though ... that won't be the case. Because .... I need you to keep doing one thing. And that's refuse to give up.
A ghost of a smirk appears on Mercenary's face as he nods again.
I actually try to avoid grudges. Some people practically beg for me to keep hating them, but overall? Yeah. It's not really my preference. So ... while we can't erase what has already happened between the Shieldmaidens and FEUD - or at least the two of us - I wanna offer a promise and a handshake for the next time we meet.
That not only will we have an even better brawl than tonight, but it'll end more properly. What do you say?
Although he looks better compared to when he came back in the ring, there's still obviously some uncertainty in Mercenary's eyes. His gaze zooms in on Sam, who proceeds to offer her right hand out towards Merc. The crowd is cheering and starting up a new chant.
DO IT!
DO IT!
DO IT!


Fueled on primarily by the audience, but also a few other factors, Mercenary stalks forward and intertwines his hand with Sam's. The two raise their hands high up in the air as they stand side by side one another. The crowd cheers loudly, adoring and loving the sight before their very eyes.
The clip goes dark and we join Tim Watson and Cid Sydney back at ringside.


Watson:
As some of you may be aware the first few months of the inaugural season of Paramount Wrestling have proved to be a long and difficult drive for the man known as the Mercenary. At what seems to be his lowest point thus far in his career here on the Orange brand he faces a difficult decision about his status and future. Over the past few weeks several superstars from his past have surprisingly showed up to offer him words of support. Last week Lisa Goldrush and her camera came across just such an exchange involving former United States Champion and current member of the Xtreme Ravagers tag team Sam "The Titaness" Hamilton prior to her team's victory later on in the main event of the evening. Let's go to the video of that exchange:
The camera pans in from a distance to reveal two figures in street clothes talking backstage at the TD Station in St. John's, New Brunswick, Canada. Sam Hamilton is seen talking in a very serious fashion to the Mercenary, who stands with his hands stuffed in the pockets of his hoodie, intently listening with a slightly embarrassed look on his face. As the conversation comes to an end the two former foes shake hands and Titaness reaches up to pat Mercenary reassuringly on the shoulder as the two part ways and walk away in opposite directions. As Sam walks towards the camera Lisa Goldrush steps into the frame with her microphone at the ready.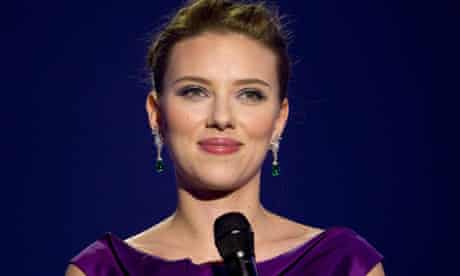 Lisa Goldrush:
Samantha. Sam. Could I have a quick word? We noticed you over there having words with the Mercenary, a man with whom you have something of a contentious history. Could I ask you what the two of you were talking about?
Sam Hamilton:
Well Lisa, he was just wishing Xavier and I luck in our match tonight against The Texas Angels.
Goldrush:
In regards to Mercenary, over the past few weeks people like Wes Walker and Gabrielle Visconty have come out publicly to urge him to remain with us here on Paramount after some very hard times for the big guy. Did you have any advice to offer him to add to those words of encouragement?
Hamilton:
I basically just told him HELL NO he's not going anywhere. Despite his bad behavior over the past few years in the name of that ditz Dalilah Ashe and despite his less than stellar win/loss record so far in big matches there's nobody that tries harder to get it right more than Mercenary. Anybody who was really paying attention could see that he was nothing like the rest of those ass hats in The FEUD. Just like I was the standout of the Shieldmaidens, he was the only good thing that came out of The FEUD. He never belonged with them in the first place and I believe that he hasn't even begun to show us what he's capable of doing when he's unburdened and at his best. A guy like him would never be happy riding off with so much unfinished business hounding his heels. There is still work to be done and if there is anybody who is not afraid to put in the work it's The Mercenary Mike Mercer. So he has to stay. There's just no other choice.
Titaness thanks Lisa and starts to turn away before she pauses and turns back to the camera with a sly smile.
Hamilton:
Besides, the guy still owes me one more match and I know how he always insists on paying his debts.
With that Sam heads on towards the locker room area to dress for the main event. The camera cuts back to Tim Watson and Cid Sydney in the present day.
Watson:
Another voice from the past with some life advice for the Mercenary. It remains to be seen what his final decision will prove to be, but I for one hope that the voices speaking for his continued career will be loud enough to drown out the demons from his past that have sewn so much doubt in the EWC Outlaw. Next up we have one heck of a match for you as Killjoy Ito takes one David Miller for the CW Broadcast Championship. Stay tuned.
---
CW BROADCAST CHAMPIONSHIP MATCH
Killjoy Ito
VS David Miller
---
We return to ringside where the EWC fans are anxiously awaiting the championship matchup between defending champion David Miller and newest challenger, former X Division champion Killjoy Ito.
Watson:
it's time for the championship fight of the night!
Sydney:
We learned earlier tonight that whomever wins this match will face both Isabella and Jake Lumas in two weeks, but we need to know who is going to go to that match. Can Miller fend off his biggest challenge yet? Or will the 5 time champions Killjoy Ito be walking away with his SIXTH EWC championship?
Starr:
The following match is for the CW Broadcast Championship! Joining us first, from DALY CITY, CALIFORNIA, weighing in at 235 pounds ...
KILLJOY ITO!
'The Prodigal Son' Buddy Love walks out onto the stage and raises his arms into the air as the lights fade out. He jumps up and down as 'Deeper Deeper' begins to play. A strobe light circles around the stage as a single white spotlight hits the stage where Killjoy Ito is standing, his back facing the ring, his arms stretched out and his head down. He swings around to face the ring as Buddy Love runs up and stands next to him. After a quick word the pair start to walk towards the ring, Buddy runs ahead and charges up the steps and holds open the ropes for Killjoy to step through. Killjoy walks to the center of the ring, extends his arms and tilts his head back to soak everything in.
Starr:
And his opponent, from LONG BEACH, CALIFORNIA, weighing in at 235 pounds ...
DAVID MILLER!
As the aggressive cadence of Damnation Plan's "Judgement Day" rips through the speakers, the lights shift to rapid strobes as David Miller marches out from behind the curtain, head bowed and fists clenched. A sudden twist cracks the bones in his neck as he starts down towards the ring, paying no attention to the mixed reaction of the crowd. Reaching the floor, he climbs the ring steps and ducks between the ropes, silently pacing the inside of the ring while peeling off his jacket. Tossing it aside he moves to his corner and turns, locking his eyes on Killjoy Ito as he awaits the bell.
DING DING DING
Killjoy Ito and David Miller walk to the center of the ring and lock eyes. Neither man blinks. Neither man moves.
Seconds pass and the crowd begins to vibrate. At first, they remain quiet as both men gaze into each others' souls, searching for any sign of weakness. A hum of excitement in the crowd morphs as seconds pass in the ring. Soon they're screaming, unable to stand the tension. Neither man breaks the stare. Competing chants vie to be the loudest voice.
Let's Go Miller!

Let's Go Killjoy!
A nasty grin breaks on Killjoy's face and he shoves Miller back. Miller rebounds and spears Killjoy to the mat. Miller grabs his throat with one hand and alternates hammer fists, elbows, and punches to Killjoy's face and body, while Killjoy attempts to deflect the blows. Killjoy knees Miller in the ass, knocking him forward, and reverses the mount. Killjoy launches rights and lefts. Miller shells up to protect himself and Killjoy rains elbows to break his guard. Miller catches his arm at the elbow-
Reversal! Miller resumes the dominant position, lip curled in a snarl, raining measured right hands in a steady tempo like an industrial press pounding metal on an assembly line. He doesn't stop there. Miller grabs Killjoy by the hair, picks him up and hurls him as hard as he can into the turnbuckle. Killjoy's legs lift up off the mat as his back snaps hard against the turnbuckle pads, shaking the ring ropes, and Miller's on him in half a second flat, mudhole stomping his chest and stomach with sadistic fervor, eyes like two black coals. Satisfied, Miller steps away to catch his breath. Killjoy falls where he stands, and with what looks like a herculean effort, rolls to the outside. Buddy Love is there to give him a shoulder to lean on, and whispers words of encouragement to Killjoy, who nods his head as Buddy Love leads him over to the guardrail.
Miller rounds the corner on the outside. Killjoy pushes Buddy Love away to safety as Miller comes barreling in, grabbing Killjoy by the neck and slamming him face first into the outside ring post, but No! Killjoy reverses it! Miller goes face first into the ringpost, and bounces off, staggering a few steps before falling to a knee, shaking the cobwebs loose. Killjoy seizes the opportunity and dropkicks Miller in the small of his back, and stomps his lower back for good measure! The ref begins his count to the two men outside.
ONE...
TWO...
THREE...
Buddy Love gets up on the apron and begins arguing with the ref, while Killjoy grabs Miller by the hair and drags him over to the Spanish Announce Table. Killjoy hoists Miller onto the table but Miller fights free! Knife edge and Pancake chops steal the wind out of Killjoy's lungs and redden his chest, staggering Killjoy backward. Miller boots him in the gut, pulls him shoulders first between his legs, turns, and snap powerbombs him right through the Spanish Announce Table!
Buddy Love runs over screaming for Killjoy, attempting to resuscitate him, but Miller chases him away.
Watson:
ADIOS MIO! What a power move by David Miller. Maybe more desperation if anything, though as Killjoy has been bringing the fight right to the champion from the bell
Sydney:
But David Miller has been ready for just about everything that Killjoy has brought to the table. These two are not giving up one single inch without force
Miller pulls Killjoy from the wreckage of the table and tosses him back into the ring. Miller hooks the leg.
ONE...
TWO...
THRE-NO! Kickout by Ito, who managed to sneak a shoulder up. Miller gets to his feet and hooks an arm around Killjoy's neck, but Killjoy reverses it! Miller is rolled into a small package.
ONE...
TWO...
Kickout by Miller. He's up first and grabs Killjoy by the same side arm, takes a step back, and yanks him forward for a short arm clothesline! At the last second, Killjoy ducks under, pulls Miller into a fireman's carry, and drops him stomach first into a gut buster! The effort taxes Killjoy and both men go down, Miller holding his stomach and Killjoy still recovering from the damage of the table. But he lifts his head and his eyes go for the top turnbuckle, and the crowd roars its approval!
Killjoy scrambles to his feet, renewed with vigor, and climbs to the top rope in two steps. Miller lays on his stomach, unaware of his opponent, when Killjoy leaps off like an upright missile, landing both feet first on Miller's lower back, surprising the champion and forcing a groan of agony out of him. Outside the ring, Buddy Love cheers Killjoy on, leading a chant.
"Killjoy! Killjoy! Killjoy!"
Killjoy throws his arms out in an X and the crowd pops big for him. Miller gets up to his hands, and knees, and rises, turning to see Killjoy, but Killjoy is already bouncing off the ropes, and it's too late for Miller. Killjoy connects with a Corkscrew Roundhouse Kick into Miller's skull that the champion sprawling onto his side, his head banging hard off the mat. Killjoy goes for the cover.

ONE...



TWO...



Kickout by Miller, who gets his shoulder up at the last minute. Buddy Love screams at the ref to count faster, showing him how to do it by smacking his own palm 1-2-3! Killjoy gets to his feet first, picks up Miller by the hair, and leaves him standing in the center of the ring, staggering. Killjoy hits the ropes and bounces off, launching both feet in the air for a missile style dropkick. Miller sidesteps, and catches Killjoy! Miller turns, grabs Killjoy midair, and Snap Scoop Powerslams the challenger right into the center of the ring, the impact like a gunshot going off that silences the crowd. Miller goes for the cover.

ONE...




TWO...


Near fall by Miller as Killjoy kicks out, barely getting a shoulder up. Outside Buddy Love looks at the heavens, and places both his hands in prayer.

Watson: Buddy Love looks like he's about to find Jesus as thanks for Killjoy kicking out right there.

Sydney:
I don't know, that count might have been a little quick there.
Both men get up at the same time and tie up. Miller strikes first with a rising knee lift that knocks Killjoy back into the turnbuckle. Miller takes his measure, and starts laying in heavy chops that make the audience gasp.
1...
2...
3...
4...
5...
6...
Ito staggers out of the corner seemingly on adrenaline alone, not quite sure where he is, eyes closed to the pain, chest scraped and torn. Miller grabs him from the back and hurls him hard over his head in a Belly to Back Suplex! Killjoy flies across the ring, lands on his back and rolls onto his stomach, breathing heavy. Buddy Love has to cover his eyes. Miller advances, holding his lower back, while Killjoy gets to his feet. Miller hits him with a right hand.
Another.
And Another.
Miller goes for another and Killjoy ducks, spins him around, hooks his arms, and launches him backward. Bridging Tiger Suplex!
ONE...
TWO...
Kickout by Miller! Miller breaks free and rolls out of the ring to catch his breath. Killjoy runs, hits the ropes, and launches over the top with a Suicide Somersault Senton! Miller, on sheer instinct alone, gets his hands up at the last minute and guides Killjoy, like a missile, away from him and onto the mat where Killjoy lands hard and rolls into the guardrail in a heap, but Miller goes down as well, holding his arm. Miller grits his teeth, slams his fist on the outside mat and powers up to his feet. As Killjoy begins to rise to his feet, Miller grabs him by the hair, and slings him over the guardrail and into the fans in the front row.
"THIS IS AWESOME!"
"THIS IS AWESOME!"
Among the fans, the two begin exchanging rights and lefts. Miller grabs a fan's beer and tosses it in Killjoy's face, temporarily blinding him. Miller knees Killjoy right in the temple. Killjoy staggers away dazed, but Miller isn't far behind. Miller grabs Killjoy by the back of the head and hurls him hard into the steel ring steps. Killjoy hits face first and bounces off, scraping his forehead across the edge of the steps. Killjoy covers his face in his hands, blood oozes from between his fingers.
"HOLY SHIT!"
"HOLY SHIT!"
Killjoy dabs his forehead with his palm and sees the fresh red and turns to find Miller on top of him, tossing him back into the ring. Killjoy gets his hands up out of instinct and throws a tired punch. Miller narrowly dodges, grabs Killjoy and hoists him up on his shoulder in a supreme effort, before he drops Killjoy over his back and onto his head. Hard Goodbye! Miller goes for the cover.

ONE...



TWO...



THRE-No! Kickout before three but just barely!

Killjoy's blood is all over the mat as he crawls on his stomach, going for the ropes to pull himself up. Miller pounds the mat in animal frustration and gets to his feet. Killjoy springs to his feet with a second wind, mad determination on his face. He runs to the ropes, springs off the second, and leaps backward onto the advancing champion, hitting Miller flush with the Kushu! The springboard forearm smash hits Miller square in the nose and takes the champion off his feet. Killjoy goes for the cover.

ONE...





TWO...





THRE-No! Kickout by the champion. Killjoy takes in a deep breath and pulls at his bloody hair. Both men get back to their feet. Miller launches a right. Killjoy counters with his own right.

Miller!

Killjoy!

Like two drained boxers the two of them focus all of their energy into landing their respective blows. Killjoy rears back and hurls a haymaker at Miller destined to take his head off his shoulders. Miller half falls, half sidesteps, to the outside of the punch, snakes in close to Killjoy, wraps both hands behind his neck, and clamps down hard. None Percenter! Killjoy screams, eyes wide in terror, as he realizes he's walked himself into a deadly trap! Blood streams down his face as Miller begins to swing Killjoy around, side to side, sinking the hold in deeper as he does. Buddy Love begs for Killjoy to stay strong! Killjoy grits his teeth, shakes his head no, flexes his arms to break the hold. Miller grits his teeth, eyes mean with bad intentions. Killjoy shakes his head No. His legs kick for some kind of grip. The pressure is too intense!

Killjoy goes slack in Miller's arms, eyes closed, body limp, arms dangling, and the ref sees it. He calls for the bell!


DING DING DING
Starr:
And your winner, via submission.... AND STILL.. CW Broadcast Champion...
DAVVVVIIIIID.... MMMMIIIIIILLLERRR!
Miller raises a weary arm as he's handed his championship, stepping over Killjoy Ito as he leaves the ring.
Watson:
My GOD what a match that was! Killjoy Ito could have won that match on more than one occasion, but David Miller SOMEHOW help on and was able to find the answer to the riddle that is Killjoy Ito.
Sydney:
These two share an affinity for fighting, and in some occasions, BEATING, Ace King... It's no surprise to me that they damn near killed each other in that ring. Well done to both competitors. I hope this is not the last time that we see them fight!
Watson:
Indeed... Congratulations to David Miller on another successful defense. Folks we still have our MASSIVE Main Event to come. Don't go anywhere, we will be right back!
Camera cuts to ...
---
---
The camera cuts to the back where we see Jake Lumas pacing in his locker room.
Lumas
: A tie... A tie... A freaking Tie?! Seems to be the story of my life here in EWC. I take one step forward and two steps back, but no matter the result of my match tonight I got what I wanted.... Another shot at EWC Gold.
He stops and brings up his fists, still taped from his match earlier in the night.
Lumas
: These fists had too good a time beating your face in Miller. I told you lats time that we would find out what happens when a Hammer meets a Hammer, and we did.. This time those Hammers have to take on a knife in Isabella. I proved to Isabella that I am not afraid to wrestle her, but you Miller... You and I have a date with each others fists. Paramount #8. Keep that title shiny for me, you dig?
The camera fades to black.
---
---
---
MATCH TITLE
Emma Louise, Damage, Inc, King Flip & Erica Marie
VS
Jason Hunter, James Keaton, Adriana Aquilla, & The Southern Express
---
We return to ringside where Starr waits ringside to call the action.
Watson:
IT'S TIME FOR THE MAIN EVENT FOLKS! And what a big one we have for you! In preperation for Parabellum, Chris Brock has booked for us a good old fashioned five on five elimination match! Team Paramount, consisting of Jason Hunter, James Keaton, Adriana Aquilla, and the Southern Express, will take on Team EWC consisting of Damage, Inc. , Erica Marie, King Flip and Emma Louise! "But Tim, Emma Louise is a Paramount superstar" and you are correct, she is, however-
Sydney:
She's been working for Prime the last two years! She's a traitor! She's an outsider until she proves she bleeds Orange again!
Watson
: Settle down now Cid. She is in fact, considered an outsider right now but I am sure that Emma will back in everyone on Paramount's good graces once again in no time.
Starr:
The following match is a FIVE on FIVE tag team elimination match! The winners of the match will be called when only one team is left standing!
"American Girl" by Tom Petty & the Heartbreakers plays on the public announce system as Erica Marie walks through the curtain.
Starr:
Introducing first, from Prime, as part of Team E.W.C... from Orlando, Florida, weighing in at 115 pounds...
ERICAA MARIIEE!
Pyro explodes across the stage causing Erica Marie to shriek. The light pulses like lightning and Lacey Savage appears wearing a skull bandanna that covers her lower face. When the lightning pulses again a thick smoke rolls in, and from the smoke come two huge figures dressed in matching leather jackets that reach all the way to their matching boots.
Starr:
And her partners, from BRAWL, being accompanied to the ring by Lacey Savage... at a combined weight of 725 pounds... Malice, Mayhem... they are
DAMAAAAAGE IIIIINCORPORATEEEED!
The two men are wearing full face masks that look like skulls. Each skull face is partially covered by a bandanna, outlaw style. The two men flank Lacey and they all come to stand in the center of the stage. Removing their masks the group marches in lock step down the ramp to the ring where Erica meets them with a big smile and an extended right hand to shake. They return neither courtesy as they march right on by. Once between the ropes the group clusters together in a tight huddle to go over their final game plan. Malice holds the ropes open for Lacey. She takes her place at ringside, where she prepares to aid her team however she can. 'Machinegun' begins to play as the man in the hooded vest, head low, emerges from the curtain with manager Chanel in tow. He gets to the edge of the rampway when he lifts his hood to reveal that arrogant half smile.
Starr:
And their partner, from BRAWL, making his way to the ring accompanied by Chanel, from the land of money and fame... weighing in at 220 pounds...
Kiiiing Flip!
The lyrics chime in as he walks slowly down the ramp with his eyes locked in on the ring. Erica again offers a handshake, which Flip happily obliges before the two slide into the ring together. 'Angel On My Shoulder' plays and Emma Louise steps through the curtain to a massive reaction from the crowd.
Starr:
And the final member of Team E.W.C... making her return to Paramount, hailing from The United Kingdom... weighing in at 135 pounds... please join me in welcoming back
EMMMAAAAAA LOOOOOUUUUUIIIIIIIIIISSSSEE!!
She turns her back to the crowd as she raises her arms over her head in the shape of an X before looking over her shoulder at the crowd. As she turns around she holds her arm out with the middle three fingers on her right hand pointing down and her thumb and pinkie pointing to the sides. Emma walks down the isle half walking half bobbing to the music. She walks up the steps and through the ropes before performing the same X shape raised arms and over the shoulder look.
Starr:
And their opponents... representing Team Paramount...
'Iron' by Within Temptation hits the speakers and the crowd comes alive as Adriana Aquilla makes her way down to the ring.
Starr:
Hailing from San Antonio, Texas... weighing in at 120 pounds...
ADRIANAAAA AQUIIIIIILLAAAA!
Addy slaps hands with a couple of fans before rolling in the ring ready for her match as she removes her jacket. Team EWC has since vacated the ring and appear to be talking strategy as Addy hands her jacket off to an EWC employee. The arena lights begin to flash in tune to the drums as 'The Wicked and The Cursed' by The Cold Stares plays throughout the arena. As the guitar rhythm plays, James Keaton makes his presence known by appearing at the top of the entrance ramp.
Starr:
And her partner, from London, England... weighing in at 248 pounds...
JAAAAAMES KEEEEEATOOOON!
Keaton begins cracking his knuckles in a slow and methodical way before walking with purpose to the ring. Keaton takes his time using the steps to enter the ring before leaning against the ropes and testing their strength. 'Daechwita' comes over the speaker as Diana and Sara came out first as they stood on the stage with Jason with his back to the crowd and hood over his head.
Starr:
And their partner, from San Francisco, California... weighing in at 170 pounds...
JASOOOON HUUUUUUNTEEEEER!
Sara slides the hood off his head as Diana walks ahead of them. Sara and Jason play to the fans a bit dancing to the music while Diana walked down the ramp. Diana holds the rope for them to get in while Sara and Jason get in-ring and she slides his jacket off him before leaving the ring with him glaring at King Flip, then James Keaton, then approaches and speaks to Adriana Aquilla. Sara exits the ring as the electric guitar kicks in to 'Stranglehold.' The crowd gets to their feet, some of the older females in the crowd start to scream like they did when they were younger as Bunny Love walks out onto the stage and is quickly followed by Bobby Rose and Jimmy Lane.
Starr:
Introducing the final partners of Team Paramount. Being accompanied to the ring by Bunny Love, hailing from Nashville, Tennessee at a combined weight of 445 pounds... they are the EWC Tag Team Champions of the World... Bobby Rose and Jimmy Lane
THE SOUTHERN EXPRESS!!!
Bunny leads the way as the pair reach out and high five with the fans as the walk to the ring, Bunny marches up the steps and steps through the ropes as Bobby and Jimmy climb up onto the apron and step through the ropes, take off the titles and hands them to Bunny and head to opposite corners, Jimmy climbs up to the middle turnbuckle and Bobby stands in the corner as both men toss out bandannas to the crowd as Bunny stands in the middle of the ring holding up both tag team championship belts.
With Addy and Jason in one corner, Keaton brooding angrily in his own, and the tag team champions doing their usual thing, Team E.W.C. decides it's time to strike. Members of the team slide in from all sides and the fight begins before the bell. Malice hits Bunny Love with a mean superkick just in the same moment Mayhem sweeps the legs. Love is hit with Total Elimination and flops right out of the ring. Jason cuts Flip off at the pass with boots to the back, but Aquilla isn't as fast with Emma Louise who catches little Addy with some stiff chops into the corner. Southern Express are in the action now as they begin to brawl Malice and Mayhem. This leaves little Erica Marie standing tall and looking tough... against the mammoth of a man cackling down at her as she defensively backtracks to a corner.
Watson:
HEY! YOU CAN'T DO THAT! Nobody is waiting for the bell here, hopefully Senior Referee Matt Mercer gets it under control.
Sydney:
Keaton is honing in on Erica, Bunny Love just got hit with Total Annihilation tag move by Damage, Inc., SE is catching up fast though.
Damage Inc turn their attention quickly to James Keaton with several stiff forearms and kicks. Erica hops onto the turnbuckle with her hands up as Southern Express come colliding in from behind. Meanwhile, Addy has changed positions with the EWC mainstay and is giving Emma Louise some chops of her own. Jason Hunter has kept Flip grounded and is perhaps looking for that Indian deathlock submission when referee Matt Mercer comes between them. He can't stop everything, however, as Southern Express find themselves both clotheslined over the top rope by Damage Inc members. Keaton shakes the cobwebs and walks right into an Erica Marie Molly-go-Round.
Watson:
Erica Marie hit her God Bless America finisher on Keaton out of nowhere.
Texas pops for the finishing maneuver so early in the match. Keaton rolls out of the ring and stumbles into Southern Express and Bunny Love. Jason, seeing the tide turn, catches Erica with an INTENSE clothesline. The numbers game overwhelms him quickly as Malice and Mayhem catch him with mean right hands. They double gorilla press him up and toss him onto Southern Express and James Keaton to everyone's excitement in the crowd. Mayhem and Malice then turn their attention to Lo Divino. Addy had chopped Emma with such a stiffness to drop her backside onto the canvas. Aquilla was just taunting with the crowd for her feat when she turns into them. They just lift her up with ease. She's too small to quite reach them with her hands and feet as they taunt with the crowd. Her boot catches one of them in the ear and they decide to toss her onto Team Paramount outside. Lubbock erupts again as Team E.W.C. is slowly but surely all brought to one corner and Team Paramount slowly get themselves up and to their own corner.
Watson:
I think Matt Mercer has FINALLY gained some control here. Let's get this match underway!!!
DING DING DING
Jimmy Lane starts the match for Team Paramount. Before anything can be decided, Mayhem leaps into action and runs at the tag team champion. Jimmy ducks a clothesline and both men run to opposite ropes. The tag champ goes for a brutal shoulder block... and Mayhem smiles. Thumb to the eye from the champion as he quickly side-steps to make the first tag of the night. James Keaton walks over the top rope as Mayhem is laying right hands into poor old Jimmy's face. Keaton roars forward and barrels Mayhem down to the canvas with his chest and arms. Lane barely rolls out of the way as Mayhem slips back up for another thunderous takedown from The Wicked. This time a stiff forearm to the face. Mayhem still finds the gumption to come back to a standing position. This time he thwarts the onslaught and delivers Keaton to the canvas with a neckbreaker. Mayhem stands up and kicks Keaton several times with one hand on the back of his own neck. He goes for a tag, stopping at Emma and Flip before shaking his head. He tags in Malice.
Watson:
Damage, Inc not showing their other partners respect, keeping open to themselves.
Sydney:
Jimmy Lane barely got away from them alive himself; James Keaton had an offense until he didn't.
Damage Inc pick Keaton up and whip him to the ropes as the referee advises them to stop. Addy with the surprise tag to Keaton's back just before he roars up again. Double forearm to Damage Inc! Keaton catches Mayhem with a dropkick, then Malice, then clotheslines Mayhem out of the ring before heading to his corner. Malice is just getting up as Addy Aquilla springboards off the top rope. Mexican Destroyer on Malice! She goes for the quick cover.
ONE...
TWO...
NO!
Erica Marie breaks up the count, then quickly backpedals to her corner. Addy gets up and tags in Jason Hunter. The two pick Malice up, who breaks free and tries at an offense. Chop to Addy, right hand to Jason, another chop to Addy, but Jason shuts it down with a knee to the midsection. The two then lift Malice up for a double suplex before Addy goes to her corner. Jason with the pin now.
ONE...
Addy faked-out leaving, knowing Erica would try to break the cover.
TWO...
Erica Marie through the ropes again and is surprised with a clothesline! Emma and Flip have started rushing as well.
NO!
Aquilla is able to clothesline Emma as well, but Flip is just able to break the count. Jason sees Flip and the two just start throwing right hands then and there. Mayhem has stumbled over too close to the wrong corner outside the ring and Keaton has hopped down after taking notice. As the referee fights to try to get the match back under control, Southern Express look at each other with a grin as they enter the ring. Malice is barely able to get up as he turns right into a double superkick from the tag team champions. They usher Addy to get out of the ring as they flee.
Watson:
Several close calls, and all hell has broken loose. SE hit signature move Mic Drop on Malice.
Sydney:
Jason Hunter has no idea this happened, he's being pulled from brawling Flip.
Referee Matt Mercer has gotten Flip back to his corner, who almost immediately drops to the thinly-padded concrete to check on Erica who seems a little rattled on the outside. Jason Hunter applies his Indian deathlock just as James Keaton slams Mayhem face first on the ring apron. Keaton holds Mayhem there to watch his tag partner suffer. Flip and Emma are both just getting into position with Erica Marie when they become aware of what's happening. Southern Express run to the Team E.W.C. corner to stop them from breaking the hold, just able to hold back all three members of the team as Malice taps out after nearly a minute of being unable to reach a rope or break the hold himself.
Starr:
Malice of Damage Inc has been eliminated!
Watson:
With nobody able to break the hold, Malice taps to Jason Hunter's submission move.
Sydney:
It looks like James Keaton is about to throw Mayhem into the ring next.
James Keaton is smiling as he goes to pick Mayhem up. Mayhem catches him with a boot to the midsection, then tackles him into the steel steps. They explode out from behind both beefcakes. Mayhem grabs his ribs before rolling into the ring. Meanwhile, Flip, Emma, and Erica Marie hit Southern Express with a triple suplex after gaining the upper hand. Mayhem sweeps the legs of Jason Hunter as he stands. Then a picture perfect standing dropkick takes Hunter to the canvas once again. Team E.W.C. is ushered to their corner as Mayhem catches an ounce of momentum. Just as he hits the ropes, Bobby Rose catches his boot from the outside. Mayhem faceplants just as Jason stumbles to Team Paramount's corner. Tag to Aquilla, who immediately takes to the top rope. Bobby, Jimmy, and now even Bunny have found themselves swiftly snuck behind Team E.W.C.'s corner just in time. They each grab a competitor by the boots and yank them out from underneath them all in unison. Addy soars through the air with a corkscrew shooting star press.
Watson:
Addy Aquilla with a Divine Grace finisher on Mayhem as Southern Express all catch Team E.W.C. off guard.
Sydney:
Paramount is about to be up 5 to 3 if Mayhem doesn't kick out!
ONE...
TWO...
THREE!!
Starr:
Mayhem has been eliminated!
Emma, Erica, and Flip's faces all bounced off the ring apron and they all bumbled backward. Bunny Love quickly runs away, followed by Southern Express as Chanel rushes at them with her handbag. Team E.W.C. is only given a moment to recover as Damage Inc walk out with Lacey Savage in tow. She's scoffing and scowling as the three make their way up the rampway. Southern Express just smile and wave their way back to their own corner. Erica Marie takes to the ring for her team and begins circling the ring with Adriana Aquilla. Lacey stops Malice and Mayhem, who seem stiff and angry, as they get to the curtain. She turns their attention to the X-Tron picking up the tag team champion's sarcastic farewell. Damage Incorporated turn around as Marie and Aquilla lock up in the center of the ring.
Watson:
Addy and Erica are sizing each other up here, but Damage Inc doesn't feel like it's over for them.
Sydney:
It definitely is not. I think James Keaton just made a very powerful enemy in Damage, Inc.
Miss America gets the upper hand with a drop toe hold into a quick wristlock to keep Aquilla grounded. Mayhem and Malice have made their way to ringside at Team Paramount's corner, where referee Mercer tries to stop Keaton from jumping down and getting involved. Keaton just stands there like a brick wall as Southern Express continue their jesterly waves and shit talk. Mercer tries to remind Damage Inc that they can't get involved but the crowd and Jason Hunter think otherwise as jubilation ensues when Jason and James begin battling Mayhem and Malice on the outside. Aquilla has reversed the hold and rolled Marie into a side headlock. Both women get to their feet and bounce off the ropes. Erica is able to push Addy out of the headlock and meets her turn with a snap DDT. Erica goes for the cover.
ONE...
Southern Express, Flip, and Emma all enter the ring.
TWO...
Flip and Emma with flying clotheslines on the tag team champions.
NO!
Watson:
Flip and Emma able to keep SE from breaking the pin, Addy kicks out.
Sydney:
Not to mention Jason Hunter and James Keaton are still fighting Damage Inc outside the ring!)
Kickout by Lo Divino. Erica quickly gets up, but notices Flip and Emma kicking Southern Express out of the ring. Then the havoc outside the ring kicks up a notch as James Keaton roars for a third time. This time he's got Mayhem and Malice in a palm each as he barrels all three of them through a guardrail. It breaks into several pieces as it meets over 900 pounds of human being behind the force of The Wicked. Erica shakes her head, turning back to Adriana who catches her in a roll up. Bobby and Jimmy are both barely hanging onto the ring apron by the bottom rope when it happens. They both snag onto Flip and Emma's boots and just fall backward. Addy Aquilla mahistrol cradle!
ONE...
Flip and Emma both realize what's happening!
TWO...
They can't get away!
THREE!!!
Starr:
Erica Marie has been eliminated!
Watson:
Addy Aquilla with the clutch pinfall over a third member of Team E.W.C. Her second pinfall in the match.
Sydney:
It's 5 on 2. Emma Louise and King Flip have a lot of work to do if they stand a chance.
Flip just shakes his head and rolls out of the ring, walking to his corner. Emma stands up and smiles as Adriana who has just gotten over the shock of pinning a second person in the match. Lacey Savage has trampled Bunny Love from behind and dropped to tear at her hair and face. She slams the back of Bunny's head on the thinly-padded concrete several times before Jason Hunter can once again save the day. His mere presence making her know better than to end up cornered alone. Savage flees. Erica is just rolling out of the ring when Lacey accidentally runs right into her. Both women fall to the ground. Emma is circling the ring with Adriana who looks to be feeling the wear of the match a lot more than Ever Dangerous. Jason and the Southern Express are just getting to the ring apron when the ladies lock up mid-ring. Emma with the side headlock. Addy rolls out with the wrist, wait, Emma twisting into it and reversing into a wristlock from behind with Addy facing her corner. Bubba bomb onto the canvas right into a guillotine choke. Lo Divino has no choice but to quickly tap out or face injury with no ropes in range. Flip rushes Team Paramount's corner, throwing himself at it in a crossbody to headbutt Bobby and kick Jimmy off the ring apron.
Watson:
Emma Louise able to quickly show her experience against Addy, locking in HLA! Flip tries blocking!
Sydney:
Is anyone going to check on all the Team E.W.C. people littered on the ground?
Jason Hunter is the only one able to get into the ring, but King Flip grabs the back of his tights and tries to brace himself in the corner. Jason tires just forcing himself away to no avail. Addy can't take it. Jason with a stiff back elbow to the mouth of Flip. He leaps forward but it's too late. Adriana Aquilla taps out.
Starr:
Adriana Aquilla has been eliminated!
Watson:
Emma Louise turning the tide, it's 4 on 2 now. Jason Hunter is angry, but checking on Addy.
Sydney:
Flip seems very pleased with himself, brandishing his entire head with a smile.
Jason helps Addy out of the ring before standing up with a cold stare at Emma. She begins the motions of sizing him up and challenging him to come at her when he puts up his hand, as if to stop her, then points at Flip who is just getting back to their corner. The crowd erupts before Flip even realizes what's happening. He smiles and agrees by putting his hand out for the tag. Lubbock, Texas wants to see it. Tag to Flip and he's met by a quick and angry Jason Hunter right hands. Once again these men are just throwing savage blows to one another's heads until Flip pushes off. Flip goes for a roundhouse kick but Jason ducks it and begins springboarding off the ropes. Reverse DDT on Flip. Cover.
ONE...
TWO...
NO!
Watson:
Jason Hunter wins the challenge and hit his signature move X on Flip! but it wasn't enough to put him away.
Sydney:
Is James Keaton finally back up? Good for him, he looks like shit.
Kickout by Flip, who is still shaking the cobwebs as Jason checks it wasn't three with the referee. James Keaton is up and slowly making his way to his corner as he sees the failed pinfall. He scoffs and remarks something toward Jason, who again has to pause for a second to stare at him in disbelief. The Hunter gets to his feet and starts visibly arguing with Keaton who is still not on the corner just yet. Jason drops it as he notices Flip stirring. The King is barely able to stand when he receives a kick to the stomach from Hunter. Powerbomb position. Jason lifts his opponent up for the Prince Stomp but Flip barely pushes himself off of the shoulders in time. He lands on the canvas and tags Emma. Both Flip and Jason turn around simultaneously. Thumb to the eye of the Hunter before Flip rolls out of the ring.
Watson:
Flip barely escapes the Prince Stomp, yet another signature Jason Hunter move. Tag to Emma.
Sydney:
What the hell were Jason Hunter and James Keaton arguing over? Wait! Emma with the Showrun!
With Hunter temporarily blinded, Emma finds it easy to hit her Sky High. Pinning attempt.
ONE...
TWO...
NO!
Watson:
EMMA LOUISE ALMOST HAD ANOTHER ONE THERE! James Keaton got there JUST in time!
James Keaton with the save, stomping Emma Louise in the back of the head. She throws up her arms defensively but he's already backing up as he continues to spew visceral words out as his partner on the ground. Emma gets to her feet and stalks Jason, rushing forward. He pushes her to the ground with authority and turns to Keaton who has just gotten over the top rope. Emma takes this as her cue to fall back and tag Flip, who waits and watches as Jason and James have begun a full-on argument. Jason throws his hands up and slaps Keaton as hard as he can across the face, turning to the referee and
signaling
the tag. Keaton slowly makes his way over the ropes once again and stares across the ring only for a second before turning back to Jason.
SMACK!
Keaton slaps the taste out of Jason's mouth, then springboards him into the ring via the top rope much to the dismay of the tag team champions. Hunter hits the canvas and rolls up in a haze as Flip picks his spot. Spinning
impaler
into a double leg pinfall. Keaton stops the tag champions from getting involved.
ONE...
The champs are arguing with Keaton who has an arm up and is adamantly yelling they not get involved.
TWO...
Bunny slides into the ring, but Keaton grabs her by the hair and yanks her to the canvas.
THREE!!!
Starr:
Jason Hunter has been eliminated!
Watson:
Jason unable to kick out of Flip's finisher, The Beheading. Keaton purposefully stopped Bunny Love and the Southern Express from intervening.. What the hell was that about?
Sydney:
Whatever's going on there, they better figure it out quick because its 3 on 2 now. Team EWC is coming back!
King Flip has dropped to the canvas and is saying something awful to Jason Hunter before getting to a vertical base. Keaton is still arguing with the Southern Express who are now particularly furious with him. They end the argument by grabbing him by the back of the head and jumping off the ring apron. Keaton bounces off the top rope by his throat before stumbling backward into a smiling King with open arms. He goes for a second spinning impailer but Keaton is able to break way. He pushes Flip into his own corner. Discreet tag to Emma Louise before stumbling back into a Keaton Manhattan drop followed by a German suplex. Flip rolls out of the ring and Keaton is about to continue after him when Emma comes off the top rope with a missile dropkick to his back. Keaton is once again finding his throat slamming with a rope, this time the bottom rope, as he folds to the canvas.
Watson:
Emma and Flip showing their experience and tag ingenuity, successfully eliminating 2 Paramount members by themselves.
Sydney:
Emma catching Keaton with a dropkick from the top. She better stay on top of him!
Emma Louise looks to capitalize as Flip finds himself outside the ring in-between the tag team champions. Of course they're in some sort of pissing argument. Emma has her hands on Keaton's dreadlocks clearly looking for her Girl Crush finishing maneuver. Keaton barely pulls back in time and thrusts Emma into planting on her face on the canvas. He takes to the top rope. Flip rushes forward but the tag team champions hold him back. Top rope double knee drop right onto the chest of Emma Louise. Cover.
ONE...
Everybody is thumbing everybody in the eye outside the ring.
TWO...
Nobody can see to even get in the ring, it's Three Stooges out there as Bobby and Jimmy struggle to hold Flip back.
THREE!!!
Starr:
Emma Louise has been eliminated!
Watson:
Unable to maintain her steam, Emma Louise falls victim to The Story So Far by James Keaton
Sydney:
And now it's King Flip by himself against the tag team champions and James Keaton.
Jason Hunter was still in the ring for the exchange, but he waits for Keaton to begin getting up from the pin. Pedigree! Jason Hunter uses his father's old finisher and lays James Keaton out before exiting the ring. The Southern Express are just rejoicing at this point, not realizing Hunter's move. Flip slides into the ring, then points to the turnbuckle. Fans throughout the arena rise to their feet as Flip ascends the turnbuckle. Keaton is stirring but unable to move out of the way from the flying 530 leg drop. Southern Express are still partying outside the ring. Flip pulls both legs up.
ONE...
Jason brushes his hands together.
TWO...
Hunter exits the ring, making his way up the ramp with a shake of the head and his team firmly behind him.
THREE!!!
Starr:
James Keaton has been eliminated!
Watson:
Jason Hunter hit X's old finisher, Drop Zone, and Flip followed with Royal Blood from the top.
Sydney:
The tag team champions just stopped the party. They're as surprised as everybody else!
Flip is heaving with joy as he rolls off of Keaton. Emma has slid out of the ring and meets Erica Marie who was still shaking off the cobwebs on the ground against the guardrail. The Southern Express seem to concoct some sort of plan before Bobby slides into the ring. Flip has found a seated position as he catches his breath in his corner. Alone. Bobby begins taunting him to get up and 'continue the damn match' cameras pick up. Keaton slowly makes his way out of the ring, pausing momentarily at the ladies recovering ringside, before steaming angrily up the ramp probably after Hunter.
Watson:
Flip is somehow still alive! Southern Express seems to be up to something.
Sydney:
Can somebody PLEASE check on ALL those ladies ringside!?
The King has gotten to his feet and is circling the ring with Bobby. The tag champ jukes and dives, looking for that spot, but Flip is on the defensive and leaves no opening. They circle the ring near two full times when Jimmy slides into the ring with a steel chair.
CRACK!
Referee Matt Mercer quickly makes the call as he stops Jimmy from any further assault.
Starr:
By disqualification, Jimmy Lane of Southern Express is eliminated!
Watson:
Jimmy just made it one on one... on purpose? Why?
Sydney:
Are you kidding? This is brilliant. They guarantee the victory for Team Paramount here.
Lubbock is having mixed feelings about the situation, some booing the obvious heel move but some showing their appreciation as well. The Southern Express high five as the referee gets rid of the chair. They set Flip up on the ropes and Bobby gets into position. The Tennessee Destroyer! Pinfall but the referee is out of position for a second. He slides down onto the mat, shaking his head at the champions.
ONE...
TWO...
THREE!!
DING DING DING
Starr
: And your winners, the Tag Team Champions of the World, The Southern Express, James Keaton, Jason Hunter, and Adriana Aquilla... TEAM PARAMOUNT!
The Southern Express celebrate with Bunny Love as referee Matt Mercer hands them back their EWC Tag Team Championships
Watson
: What. A. Match! Good lord, that was exciting, wasn't it Sydney?
Sydney
: It had everything you could ask for Tim. I am entertained. The Bobby Love of The Southern Express is your sole survivor. Could this be a preview of Brand Warfare at Parabellum?!
Watson:
WE will find out soon enough Cid! Folks we are completely out of time so for Cid Sydney, I am Tim Watson saying thanks for watching and we will see you in Mexico for Paramount #8!! Goodnight everyone!
Fade to black.
---
..................................................................................................................

MATCH WRITERS
MATCH ONE
WRITER:

PARAMOUNT
MATCH TWO
WRITER:

PARAMOUNT
MATCH THREE
WRITER:

Emma Louise
MATCH FOUR
WRITER:

Samantha "Titaness" Hamilton
MATCH FIVE
WRITER:

Jake Lumas
MATCH SIX| MAIN EVENT
WRITER:

The Mad King
..................................................................................................................
RECAP OF WINNERS
TRIPLE THREAT MATCH
Jake Caxide (N/S PINNED) Vs Jake Lumas Vs Isabella
WINNER(S): Isabella and Jake Lumas
...
SINGLES MATCH
El Pablo Vs Marcu$ $t. John
WINNER: Marcu$ $t. John
...
SINGLES MATCH
NON-TITLE MATCH
Alexander Sampson Vs Robbie Rayder
WINNER: Robbie Rayder
...
SINGLES MATCH
NON-TITLE MATCH
Nevaeh Vs Ace King
WINNER: Ace King
...
CW BROASCAST CHAMPIONSHIP MATCH
Killjoy Ito Vs David Miller
WINNER: and STILL CW Broadcast Champion: David Miller
...
5v5 elimination match
Emma Louise, Damage, Inc., King Flip, Erica Marie
Vs Jason Hunter, James Keaton, Adriana Aquilla, Southern Express
WINNERS: Team Paramount: Southern Express Sole Survivors
...
...............................................................................................................…
MVP OF THE NIGHT:

Ace King


MATCH OF THE NIGHT:

NEVAEH

Vs

Ace King




© THE EXTREME WRESTLING CORPORATION 2021