Post by EWC on Jul 26, 2021 19:48:21 GMT -6



















WARNING:
This live event contains strong coarse language (L), and intense violence (V) which may be unsuitable for younger viewers. None of the matches you are about to watch have been predetermined. Only some of the thematic story-lines have been discussed beforehand. Accordingly, EWC and it's producers must insist that no one attempt to recreate or re-enact any match or activity performed in this live event.
PARABELLUM

Brought to you by EWCTV, Under Armour, PS5 and Dr Pepper
LIVE! from Phuket Island
Tickets available at the venue box office, the official EWC website & toll free: 1-800-EXTREME
Ticket prices (in USD):
$120, $60, $45, $30, $25, $20, $15
Prices do not include service charges or facility fees
PARABELLUM 2021

Commentators: Marcus Woo, Valentina Gomez

Announcer: Nina Dobrev
Senior Referee: Toyo Yasahiro
Referees: John Dean & Niklaus Forbes
Interviewers: Ace Heart & Pepper Montana
"Feast or Famine" by Seether begins to blast throughout the Island as they rock the stage!


Video footage detailing historic events over the EWC's Twenty Four year history.
From March 1997 all the way down to the most recent episodes of Monday Night Brawl, Friday Night Rampage, Paramount Wrestling and EWC Prime!
Images of previous EWC Champions are shown, starting with the very first Champion Black Ninja, then moving onto Big Danny Mac and Steve "The Predator" Bennett. Sped up footage then shows a special montage of Memphis Reigns, Shadow Man, Hirsh Valentine, Jesse Nunez, Hurricane Jeff, Moses Lake, James Chambers, BDC, Jay Cee, Stray, Gladiator, The Rev, Drake, Xplode, Luke Wolfe, Natalie Young, Candy, Ace King, Dominic Sanders, Cyrus Black Melody Malone, Scorpio, Xavier Reid, JFS, and Stitches all with the EWC Championship.
This is followed by highlights of showcasing current EWC Champions:


Ace King
Xavier Reid
Asriel Buzzard
Marcu$ $t. John
Dio
Nightcall
Samantha "Titaness" Hamilton
David Miller
Scorpio
Stitches
The Sothern Express
The opening pyros hit and here we go.
The energy in Thailand is breathtaking as the crowd is absolutely electrifying in their uproar of cheers.
Spotlights circle around the Island as the thousands of fans in attendance are shown in a wide angle shot. The camera then pans back out showing a full-scale view of Phuket Island and zooms in on some crazy fans. The crowd is rowdy, chanting the company's namesake at such a loud volume that it's a wonder that the music can be heard at all.
EWC
EWC
EWC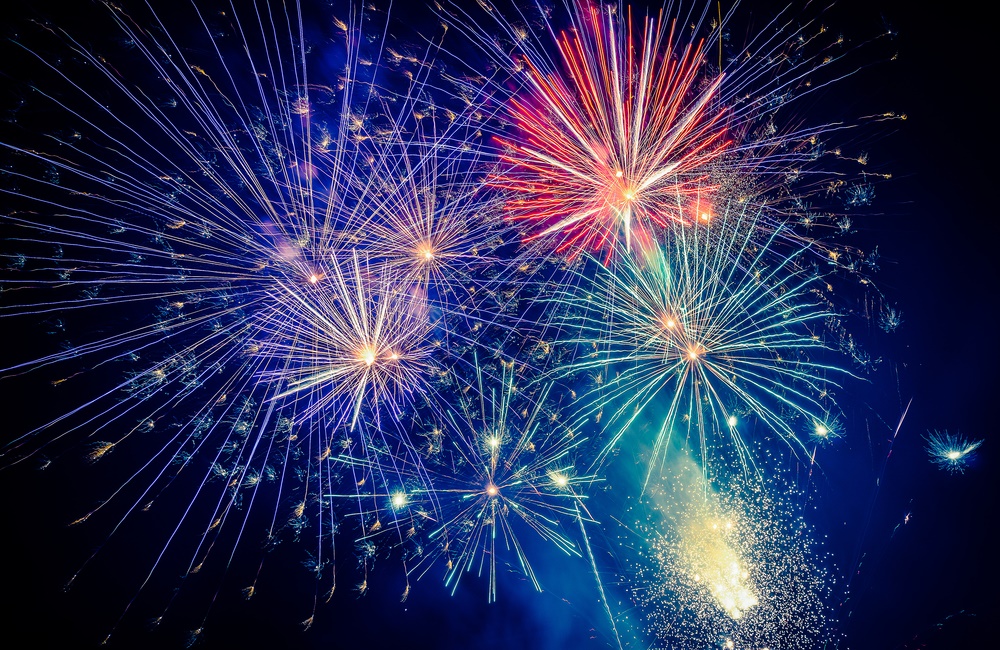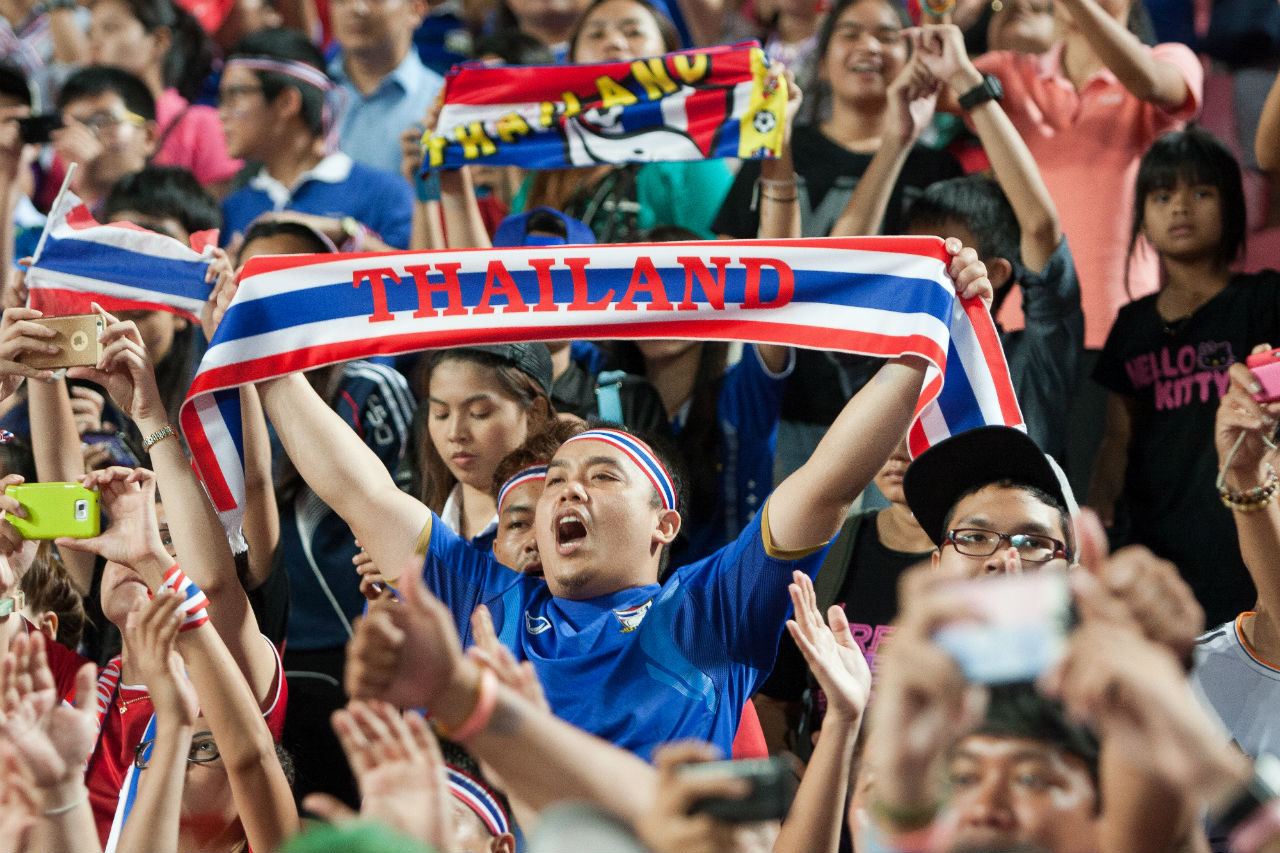 Fireworks emit from all around the Island and then all around the ring! Fans are standing, pumping their fists and raising signs as the camera feed pans to each one of them. One last round of fireworks blast out now, and we turn our attention to Marcus Woo and Valentina Gomez



Woo: THE ENERGY IS ELECTRIC! Welcome everybody to PARABELLUM!


Gomez: I can barely hear you, Marcus! I have never heard a group so rowdy... so loud... so proud to be here!


Woo: You aren't kidding! Ladies and gentlemen, I am Marcus Woo and with me, as always, is my pay-per-view broadcast partner Valentina Gomez!

Gomez: We are coming to you LIVE from Phuket Island in Thailand! I thought last year couldn't be topped after we saw Rampage haul away a decisive victory, but Marcus... tonight might prove me wrong!

Woo: We have one of the most star-studded Main Events tonight! All four brands will step into the ring once again! It's the Octagon on the Beach Match returning!


Gomez: It's a match that will feature FOUR Champions!

Woo: And, Valentina, even those who aren't current Champions are past or future Champions! Let's run down the competitors, starting with the Brawl Brand!

Gomez: Team Captain KING FLIP, former International Champion, has put together one hell of a team. Candy, former EWC Undisputed Champion, FSW, and Indy Champion... Gabrielle Visconty, former International and Television Champion... Stephanie Matsuda, former X-Division Champion... and Jack Severn, a new member to Brawl this season but absolutely deadly!

Woo: And if you thought that team was electric, what about our Paramount Wrestling superstars?! The Southern Express were named Captains, but due to them defending their Tag Team Championships tonight, they had to go out and pick five members to represent them. And boy... did they. North American Champion Marcu$ $t. John... Former North American, and FSW Champion Robbie Rayder... former Indy Champion El Pablo... Former Indy, Television, X-Division, YOU NAME IT Champion Killjoy Ito... and the returning, incomparable former Indy, Television, and Undisputed Champion Jordan FREAKING Sharpe!

Gomez: Team Prime, also known endearingly as "Dio and His Bitches", will not roll over for ANYBODY. You've got the Captain, the Indy Champion himself Dio... you've got former Broadcast Champions in Narumi Tsutsumi, "Headhuntress" Aiya, and Saidie Sharpe. And topping that off with Megumi? DANGEROUS, Marcus!

Woo: No doubt. But finally... the heavy favorites, some would say. The defending Champions of the octagon... Team Rampage! You've got newcomers like Ezra James and Gideon Gage, neither of whom are pushovers. You've got the former United States, Undisputed, FSW, Tag Team, etcetera etcetera Champion Melody Malone. You've got the CURRENT United States and former Broadcast Champion Asriel Buzzard. And I am sure you've heard of this last guy... he's only the LONGEST REIGNING CHAMPION in modern EWC history. Mr. 777 himself, the current Undisputed Champion Ace King!

Gomez: And you'd think after all of that introduction that the one match would be enough. But it's not!

Woo: All four current Broadcast Champions will square off! Nightcall, Samantha Hamilton, Scorpio, and the longest-reigning one of them all... David Miller! David Miller just earned himself the honor of being named "King of Antarctica" last week on Thunder, but the implications in this one? MUCH MUCH HEAVIER. The winner of this match will earn his or herself a spot in the Night of Champions Main Event and compete for the Undisputed Championship!

Gomez: That one would steal ANY show if it weren't for the mega-Main Event that we already have!

Woo: And speaking of Samantha Hamilton, she's got to pull double-duty tonight! She and her partner, Xavier Reid, find themselves with another opportunity to take down the incredible Tag Team Champions of The Southern Express! These two have held the Championships for one day short of a FULL YEAR as of tonight!

Gomez: There hasn't been a single team that has been able to dethrone them, including The Xtreme Ravagers! But tonight... the Ravagers get another shot! But if they cannot win, then the Southern Express go down in history as the longest reigning EWC Tag Team Champions ever, breaking a record currently held by the Moors Murders!

Woo: And with the theme of tag teams lingering in the air around the EWC lately, how about just a good old fashioned exhibition tag team match? TWO, in fact! In one of them, we will see the newly-acquired team of The Revelation taking on Stitches and Nevaeh.

Gomez: Former bitter enemies turned partners. In the past, that has been a recipe for success. Will tonight prove that?

Woo: We will find out. We've also got the Cage of Destiny match! Eleven superstars from four different brands will fight for the opportunity to challenge for their brand's Broadcast Championship. You've got newcomers like Abdul Alhazred and veterans like Mercenary and everything in between! SOMEBODY will earn their shot at glory!

Gomez: But starting us off here tonight is the second of those tag team exhibition matches. Damage Inc will take on the Texas Angels and, Marcus, I am sure this will help catapult the winning team with some momentum heading into the Super Sixteen Tournament!

Woo: Very, very likely! We will get to that match in just a moment, but first let us take a moment for a word from EWCTV!
The fans continue to chant and cheer...
Cameras shifted to a mobile unit currently following the hooded figure of David Miller as he stalks a quiet portion of the beach near the boat dock. The cacophony of the crowd carries just faintly, but the CW Broadcast Champion pays it no mind as he throws phantom jabs, slipping and shifting his feet, shadow boxing unseen images of Hamilton, Nightcall, and Scorpio. Ducking low, he suddenly snap-switched into a pivoting uppercut, only to stop a few inches short of removing Pepper Montana's head from his shoulders, causing the poor man to recoil in surprise.
Pepper: WHOA! Easy captain, didn't mean to spook ya'.
Pepper offered a wry grin as a sign of no hard feelings.
Pepper: Spotted you over here playing loner, thought I'd do the obvious smart thing and pester you for some smack talk. Think you can keep from launching me into orbit long enough to dish some tea tonight? If not, no big, I get it.
Catching his breath, Miller straightened and reached up to peel back the hood.
Miller: That depends on what you say. I did come to fight, so, it's on you.
Raising a finger, Pepper wagged it as if remembering.
Pepper: Ah. Right. Lisa was telling me how much you like to joke.
Both men just stared at each other for a second, the bland quip dying between them, before Pepper just sighed.
Pepper: No? I thought it was pretty good. Fine. Whatever. Obviously, you've got a lot riding on that match with the other Broadcast Champs, tonight, but were you planning on watching the Cage of Destiny at all? Couple people have pointed out that Paramount's kind of stacked the deck in that one. Got five of your own peeps scrambling for that title shot, including your buddy, Lumas. Sprinkle in a little Mercenary, add a dash of Keaton, spice it up with some Isabella and Aquilla, and, well, I don't know what the hell you get, but that's a lot of people you need to worry about.
Just the mention of Jake sent Miller's eyes rolling into the back of his head.
Miller: Fuck Jake Lumas. I could go the rest of my fucking time in EWC without having to hear his name again. In three matches, I've already ruined any chance that worthless piece of shit ever had at a career here. I'm not even gonna' bother being nice about it, either. At this point, he should just tuck his tail and fuck off to Brawl with the rest of the blowhards. Give him Overton. Hartt. Or Tyler. Someone the slimy little bastard might actually be able to beat!
What started as a grimace from Pepper slowly grew to a cringe of pity for Lumas as the venomous tirade continued.
Pepper: Ok, well, how about someone else … uh, anyone else … say, Aquilla?
Miller said nothing. But the stare he leveled Pepper with spoke volumes worth of his disdain for 'Lo Divino'.
Turning to the camera, Pepper muttered with a hint of irritation.
Pepper: Ok. Someone go find Goldrush and tell her she's out of her mind. She said this guy was easy to talk to!
Behind him, a smirk tugged at the corner of Miller's lips, betraying a hint of humor.
Miller: And I said it depends on what you say.
Pepper could only turn back, a look of pure
exasperation on his face.
Miller: Relax. I'm fucking with you. Look, my thoughts on those two? No secret. Aquilla is beyond out of her league, and Lumas, honestly, barely deserves the time it takes me to rip him apart. Not my fault you picked out the two names I have the least amount of respect for. Maybe ask about Mercenary, instead. In which case I'd tell you I don't know the first
fucking thing
about him other than he's spent half this season either getting his ass kicked, or bitching about packing it up. Only reason I know he exists is because of Wes fucking Walker. That's something that should make him stop and question his life choices. Wes. Walker. The most
forgettable
face on Paramount. Or we can talk about Keaton. Him I know. Barely. I know him because I've been where he's at. I've played the whole 'Man Apart' gig for most of my career. Only gets you so far if you can't back the shit
up
, though, and so far, he
hasn't
. Now he's stuck playing pretend with Aquilla for that whole tag thing. I don't know why the fuck he'd want to handicap himself that damned
badly, but he's never come off as the sharpest guy. Brock might as well just tell Isabella she's got the shot. Because I can't take any of the rest of them seriously.
Pepper stood with his mouth wide, not
quite as used to Miller's verbal vivisections as some other backstage staff who are carrying gear from the production boat to the backstage area. .
Pepper: Wow. Got it. Uh. Damn.
Folding his arms, Miller couldn't help the bemused smile that replaced the earlier smirk.
Miller: I call shit like I see it. I don't give a fuck what people like Robbie Rayder or Marcus St. John want to believe, because the proof is plain for anyone to see. The CW Broadcast Championship is the
most coveted
, most prominent, most important title in Paramount. Because of me. Because of what I've done with it. So to stand here, and look at the list of so-called contenders? Potential challengers to my title? Damn right I'm gonna' be a harsh critic. The people Brock decides to put in that ring with me need to be at the absolute
top
of their game. Or I'll take them the
fuck out
. Right now, Isabella's the only one I have an ounce of respect for. She just keeps finding her way back into my ring, and despite having her ass handed to her on a silver platter, she just keeps getting
better
. Keeps coming back
harder
and stronger. Rate she's going, she might actually fucking catch me, assuming tonight doesn't take me somewhere
else
.
Pepper: You've been pretty damn vocal about calling your shot for the Night of Champions. Even picked up a few wins over some of those opponents in recent weeks. Reid. Buzzard. A past win over Ace. But you're looking at some stiff competition to get there. Anything to say about the three people that're standing in your way? Mr. Harsh Critic?
A brow arched at the gutsy callback, but Miller just smiled, nodding slowly in approval.
Miller: Now you're catching on. See? Lisa wasn't lying. She just had bigger balls. Got to the serious shit sooner.
Pepper opened his mouth to respond with …
something … but Miller was already cutting him off.
Miller: I've said my piece. Hamilton's a former US champion. A dominant presence on Rampage. One of the pillars of the brand, no question. And unlike Xavier, she hasn't used Tommy as a crutch the whole time. She stands on her own two feet and swallows her losses without making a bunch of fucking excuses. That's something to be respected. Scorpio? Bitch speaks for himself. Champion. In every sense of the word, minus his attitude, which, let's be honest, I'm in no position to judge. He's sick. He's sadistic. And that's made him successful. If it were just the two of us, one on one, I'd honestly question my chances, but with Hamilton in there, he's got a choice between punching his ticket to the Night of Champions or handling some unfinished business. And if last year proved anything, it's that the latter wins, every time. The fucker just can't let shit
go
. So he's gonna' be gunnin' straight for Hamilton, which works for all of us in the end, because she's already proven she can beat him one on one. But this time, she's gonna' have help. Which leaves Nightcall. And to be honest, I was fine with the guy up until he dropped his little production. It was cute. I enjoyed it. Reminded me of those old Claymation movies I watched as a kid. But here's where the 'Night Dude' and I need to have words. He thinks he's the only one shouldering his brand. Really? He's been the FX Champion, what, a little under two months now? I've been CARRYING Paramount since the season
fucking started
!
Taken aback by the sudden outburst, Pepper jumped, but managed to hold his ground.
Miller: Everything Nightcall spent those fifteen minutes bitching about, I
made possible. I
paved the
fucking way
. I took a Broadcast Championship, and made it more
important
, more
valuable
, than every other title. So his precious little "Effie"? Sorry to break it to the Night Dude, but he
ain't the father
. So he's welcome. He's welcome for everything he has … because of me. Because I broke Bosa. Period. Not Reid. Not Nightcall. Me. People seem to want to forget that I'm the one that left the fucking house pet in a pool of his own blood at StrangleMania. I
shattered the
façade
. Nightcall was just there to pick up the pieces. But if he wants to sit there in his little cartoon, and act like he's anywhere near the champion I am, anywhere near the level I am, then he needs to find his way back from the land of make-believe
real
fucking quick
, because as soon as he hits that ring tonight, I'll be waiting with his reality check.
Felicia appeared at the edge of the shot, motioning for Miller to make his way over. Turning to see her, Pepper raised his hand, still a bit lost beneath the tirade he'd just unleashed from the CW Champion. Just as he started to switch his attention back to Miller, the man was already moving past him, offering little more than a quiet final comment.
Miller: Got what you need?
Pepper didn't have time to respond before Miller and Felicia were already moving out of earshot, though the camera followed them as they started back towards the ring area.
Only to pause as two other figures stepped into view.
The cameraman quickly slapped at Pepper's shoulder to get his attention before pointing. At the same time, he zoomed in to get a better focus on Stitches and Neavah as they crossed paths with Miller and Felicia. The two women seemed to take little interest in each other, with Neavah moving on without a second thought, though the carnival clown remained behind, yellowed eyes locked on Miller's, who began a slow circle around the X-Division Champion.
Felicia said nothing, but stayed close, as Miller and Stitches each squared up, unblinking, unyielding. Seconds turned into tense minutes, until Neavah called to the clown, seemingly breaking him from the momentary distraction. Planting his feet, Miller tensed, readying himself, but Stitches merely smiled, calmly, coldly, before turning to walk away and join his partner.
As they departed, Felicia pulled Miller aside, the camera catching her fervent body language, but none of the words, as she dragged Miller from the area, despite his attempts to watch the departing Stitches. Once all four were lost from view, the camera swung back to Pepper, who shook his head, and slowly turned his attention back to the lens.
Pepper: What do you think that was all about?
The cameraman simply shook his head, as the scene fades to a commercial for EWCTV
---
---
---
---
WHAT IS EWCTV?


All live EWC Pay-Per-View events (including StrangleMania, Night Of Champions, Rumble in the Bronx & WrestleFest)
All day scheduled & live programming
Plus, hours and hours of on-demand content & never before seen behind-the-scenes footage!
Groundbreaking original series - See new episodes of BRAWL, RAMPAGE, FSW, PRIME and more
Live in-ring action, reality shows and documentaries
HOW TO ORDER
Get the award-winning EWC Network through your TV provider. Call your local TV Provider today to subscribe.
Only $7.95/month

WATCH ONLINE
If you are subscribed to EWC Network through your TV Provider you can now enjoy EWC Network on your:
PC, Laptop, PS4, PS5 or tablet.



EWCTV for only $7.95 USD per month
Along with being an EWCTV Subscriber, you get:
EVERY Pay-Per-View event included at no extra charge
15% off any and all EWC Merchandise from the EWC Store
20% off all tickets to LIVE EWC Shows
A free EWC Yearly Wall Calendar signed by the entire active EWC Roster
As an added bonus for all those currently subscribed including any new subscriptions
prior to midnight AUGUST 31ST

Receive
a
FREE
copy of
PARABELLUM
DVD and Blu-Ray combo when it's released later this year
+ free T-Shirt and a Replica EWC Broadcast Championship belt.
So act now if you aren't already subscribed to EWCTV
---
---
The camera cuts to the backstage area where a hand is seen knocking on the door of Team Brawl's locker room. After a few moments, the door opens and reveals King Flip, who is seen getting ready for the main event. The camera then pans back, revealing Darius as he leans against the door casing.

Darius: Hey there, cap. I don't think we've been properly introduced yet; the name is Darius, the captain of Team Brawl at last year's Parabellum event.

King Flip: I kn-

Before Flip is able to speak, Darius holds a finger up and shushes him.

Darius: We don't have much time for conversation and this needs to be said before your "team" comes back.

King Flip: They're n-

Darius: I'm going to give you some advice, captain to captain; only trust yourself, do NOT trust your team. I did that last year and look what happened; two of them were eliminated quickly, and the last one went turncoat and left Brawl after the show... I'm still thinking she was a double agent.

Darius clicks his tongue with disappointment.

Darius: And she is on your team … with a friend that has bled orange for god knows how long until recently? Flip, my friend … Not a good start. You already have to watch your back against Gabi and Candy. For all you know, they could just help Paramount scoop up an easy win and we don't want that.

King Flip: Cand-

Darius: Now I don't know about the other two; I don't know who that Jack dude is, he sees like your version of my Rafe White, but I do know Steph is riding off a fresh loss for the Undisputed title, and I know how that feels, so it seems that you have a couple of wildcards to deal with.

Darius reaches forward and pats Flip on the shoulder.

Darius: So it looks like this is all up to you, cap. Take in this advice and let it guide you tonight; the words from a fellow captain can truly help inspire and motivate you.

King Flip: ...yes. Thank... you?

Darius just smirks as he gently smacks Flip on the side of the arm, then dips out of frame in an attempt to avoid being seen as the camera focuses on a very confused Flip before fading to black.
NIGHT OF BROADCAST CHAMPIONS
Nightcall VS Samantha "Titaness" Hamilton VS David Miller VS Scorpio

Match Writer:

PARAMOUNT
Woo
: We are about to get underway here on Phucket Island tonight folks, but first I want to let you all know about a small change to the card. Originally, the opening contest was to be Damage, Incorporated taking on The Texas Angels, but out of an abundance of caution, the EWC board of directors did not want Samantha Hamilton to wrestle back to back matches, in case something were to happen in this match that could prevent her from competing instantly in another match. Therefore, the Broadcast Champions match will start us off tonight!
Gomez:
Sounds like a smart move to me Marcus! You can't go out there, pour your heart and soul into that ring like Samantha does every match and then do it all over again without some time for water at least. Let's head to the ring and Nina Dobrebv, who is standing by!
Dobrev: The following contest is a four way Broadcast Champions match schedule for one fall! Please welcome, first, from London, England, weighing in at 205 lbs...He is the Showtime Broadcast Champion... 'The People's Camp', 'The Baddest Bitch On The Planet', 'The Prime Minister'... 'THE S-FACTOR' SCORPIO!
'Iconic' - Madonna feat. Chance The Rapper hits the speakers as the house lights go down, switching to a spotlight focused on the curtain. It parts, revealing 'The S-Factor' Scorpio stood behind, a hand on his hip cutting a beautiful silhouette. He sashays forward, a long coat dripping in jewels swaying with every step. Behind him steps Crème de la Crème, Scorpio's drag queen confidant and manager. The two look to one another and nod, before Scorpio opens his coat and drops it to the floor, revealing another stunning outfit. He steps down the ramp with a confident strut, emulating that of the catwalk models of Paris and Milan, before reaching the ring. Scorpio climbs up one set of steps as Crème climbs the other, parting the ropes to allow 'The S-Factor'' in. Stepping into the middle of the ring Scorpio raises one arm, and blows a kiss with the other, a smile forming on his beautifully made-up face.

The lights above the ring fall low without warning. Seconds pass in silence, before a single tone bleeds through the speakers, leading into a hard, pounding cadence that echoes throughout the arena. Black and white video-clips begin to play in time with the beat, showing Miller shadow boxing in an empty ring, competing in past matches, or glaring into the camera from various angles. As the music reaches a raucous crescendo, becoming the metal chords of Damnation Plan's "Judgement Day," the lights return in violent, pulsating strobes, driving the crowd into a frenzy as video clips of Miller play in a smash cut montage on the X-Tron. David Miller marches out from behind the curtain with his head bowed, and fists clenched, the CW Broadcast Championship strapped around his waist. Coming to a stop at the center of the stage, he lifts his head and stares down at the ring with an intense, singular focus. Giving a sudden twist to pop the bones in his neck, he starts down the ramp at a slow, methodical pace.


Dobrev: Ladies and Gentlemen, now making his way to the ring, hailing from Long Beach, California. Weighing in at two hundred, thirty-five pounds. He is the current, reigning CW Broadcast Champion ... DAVID ... MIIIIILLEEEEER!

Reaching the floor, Miller stalks the inside of the guardrail and slowly circles around to the ring steps, pausing and rolling the joints in his shoulders loose while bouncing from one foot to the other in mental preparation. Suddenly exploding into movement, he charges up the steps onto the apron and ducks between the ropes, immediately crossing to the far corner and pulling himself up onto the second buckle, staring down into the ravenous fans below. Miller slowly unstraps the title and raises it overhead with a calm finality, a cold smile forming beneath his hood before he roars out into the crowd and pounds his free hand against his chest. Stepping down to the canvas, he turns and folds the straps beneath the plate before handing the belt to the official. Reaching back, he peels off his jacket and casts it aside, locking (challenger) with a hard stare as he waits for the bell to ring.


Dobrev: Making his way to the ring, weighing in at 205 lbs.. He is the FX Broadcast Champion... He is.. Pure Gonzo Wrestling.... NIGHTCALL!!!

"Nightcall" by Kavinsky begins to blare as Smoke billows on all sides of the ramp until it covers the titantron itself. The name NIGHTCALL shines through the fog in a brilliant pink neon. Decked out in a red jacket, sunglasses, and clutching a vape pen, Nightcall walks down the runway. By the time the cloud dissipates, Nightcall tosses his vape to a ringside official and goes over to nearby fans. He hands one his pair of sunglasses before rolling inside the ring.

Dobrev: and finally, their opponent, from Ft. Lauderdale, Florida, weighing in at one hundred and forty-five pounds, she is the HBO Broadcast Champion ... Samantha "The Titaness" Hamilton!

'Indestructible' by Disturbed blares over the PA system. As it does, we see the forms of The Titaness, her husband, Joseph "Orion" Hunter, and 'The Memphis Mouthpiece' Tommy Love all standing at the top of the ramp. The Titaness saunters down the ramp, flanked by Joseph on one side and Tommy on the other. The Titaness saunters down the ramp. Upon closer inspection, we also see the [INSERT APPROPRIATE CHAMPIONSHIP STRAP HERE] draped over Samantha's right shoulder.

A sense of determination and resolve can always be found in her eyes. Despite wearing a more stern and serious expression, she's not one to ignore any fans or supporters. Every now and again, she'll give a wave or slight smirk. More often than not, however, the Titaness will stick to her more serious and stoic look.

When she finally gets into the ring, she slips through the middle and top ropes, waiting patiently for the match to start.




DING DING DING
As soon as the bell rings, Nightcall lets out a roar of "TAKE BACK THE NIGHT" and charges at Samantha Hamilton, who in turn charges to him, but she quickly pivots on her back leg and hits the Night dude with a massive superkick that echo's throughout the beach! Nightcall is immediately thrown back into this corner, his head hitting the top turnbuckle, as he falls off the apron and to the outside. Scorpio and David Miller have almost shocked expressions on their faces as Hamilton stands tall in the center of the ring. Miller turns to address Hamilton, but Scorpio is quick with a dropkick right to the back of the head of David Miller and now Miller crumples to the mat and then to the outside!
Woo
: WOW! I did not see that aggression coming from Samantha Hamilton. The HBO Broadcast champion not wasting any time in eliminating a threat and then the Prime Minister, Showtime Broadcast Champion Scorpio, takes out David Miller with a sneaky dropkick!
Gomez
: Sam is looking to end this quick tonight. She has another match still to come for the tag team championships, so expending too much energy here will factor into that match, Marcus. A surprising move by Sam? Maybe, but effective nonetheless!
Back in the ring, Scorpio and Sam are standing across from one another. Scorpio starts yelling "THIS IS MY NIGHT!" before they lock up. Scorpio with the advantage is able to send her to the ropes, Scorpio times it right and is able to jump up and land a hurricanrana, he holds on for the pin!
ONE…
TWO…
Kickout!
Sam is able to kick out at two and is right back to her feet as they lock up again. This time Samantha gets the advantage and is able to send the S-Factor to the ropes. On the rebound, she hits a big spinebuster that rattles the ring! Scorpio bounces off the mat and comes up with enough room for Samantha Hamilton to quickly get to her feet and position herself to his a lumbar check on Scorpio's way down! The crowd is getting into this match now as Samantha Hamilton gets to her feet and starts putting the boots on Scorpio, who quickly rolls out to where David Miller is already standing. She looks out at the two men on the outside, but not before Nightcall slides back into the ring behind her and goes for a roll-up!
ONE…
TWO…
TH- Kickout!
Woo
: Nightcall trying to sneak one in by any means necessary. A rollup attempt, but the HBO Broadcast champion will not be fooled by that one!
Gomez
: the opening saw Scorpio and Hamilton go back and forth, but now it looks like Samantha Hamilton is firmly in control here.
Sam is first to her feet. She grabs the body of Nightcall and lifts him up on her shoulder before she unceremoniously dumps him to the outside. All three of her opponents are not on the same side of the ring on the floor. Sam sees this, smirks, and then runs for the opposite ropes. The crowd is buzzing now as she jumps about two steps in front of the rope rope, SUICIDE PLANCHA!!!! The Titaness just took out all three opponents at once and the crowd is going crazy!
Sam gets up and is pumped up full of adrenaline as she immediately finds Nightcall and tosses him back into the ring. She throws some stiff hands at the FX Broadcast Champion and then grabs his foot, Ankle Lock!!! Sam has the Ankle lock locked in! Nightcall is caught with nowhere to! Nightcall is fighting it as hard as he can, but he is in the center of the ring. He is able to slowly muscle back up to one knee, which allows him to flip over and break the hold, but he immediately grabs the ankle. It is obvious that he did not get out of that unscathed.
Woo
: Nightcall might be injured here. That ankle lock was on for the better part of 45 seconds there, it HAD to do some damage.
Gomez
: Sam is not letting up though she is back on the attack of Nightcall!
Sam goes to throw another kick at Pure Gonzo, but Call is able to grab the leg and connect with a dragon screw leg whip that sends Samantha Hamilton to the mat! Nightcall then gets in full mount and starts reigning down punches on The Titaness! Nightcall lands five or six really hard shots before David Miller comes running across the ring! He grabs the head of the Night Dude and hits a stiff knee lift that stops all momentum Nightcall had right in its tracks! Nightcall falls to the mat as Miller immediately grabs Hamilton, wrapping his arms around her and delivering a side bell to belly suplex! Hamilton lands on the mat, but her flailing leg hits Miller in the right knee, which is his known weak knee. She hits just right as it sends Miller to the mat instantly and allows Samantha to go for a DDT attempt, but Scorpio stops that dead in its tracks as he runs up, flips up Sam's arm over his, wraps his right arm around her waist from the back and then pushes his right leg forward before swinging it back... RANHEI!!!!! The maneuver that he calls "Fuck You Europe!" connects, but Scorpio does not go for the cover. Instead, he gets to his feet immediately and goes after David Miller with a diving crossbody that sends him to the mat. Scorpio isn't done though as he gets up and hits a dropkick on Nightcall, who is back to his feet, but the dropkick spills him to the outside Apron! Scorpio has cleared house! Nightcall is almost back to his feet on the apron and Scorpio sees this as an opportunity and hits the opposite ropes. Miller is back upright behind Scorpio. Nightcall is standing and waiting now for the S-Factor, but Scorpio knows this is a trap and ducks just as the Night Dude spits his Pink Mist, hitting David Miller instead!!!!
Woo
: Oh no… Oh, this can NOT be good. It's said that the Pink Mist is potentially laced with some sort of stimulant, so the mist dazes you and then the drug kicks in.. DAVID FREAKING MILLER just got hit with this!
Gomez
: Nightcall knows he's in trouble, he just dropped down to the floor off the apron!
Miller's eyes are closed as he starts to breathe heavier and grunt, he opens his eyes, which are not bright pink from the mist, and immediately goes after Scorpio! Scorpio charges at the CW Broadcast Champion, but is met with a snap scoop power slam that levels him! Samantha Hamilton is back up now but is immediately leveled by a clothesline. Miller is swinging haymakers all around him as if he is being trounced by ten people at once, Hamilton and Scorpio both try to penetrate his spinning fist attack, for lack of a better term, but both get sent to the mat again when Miller connects. Every impact he makes, we see Night call wincing and cringing every time fist meets face, chest, or stomach. After about 45 seconds, it seems Miller is starting to crash as he is slowing down, the energy visibly draining from the constant spinning that he was doing. Miller eventually falls flat on his ass, his back hunched over and his chest heaving heavily from lack of oxygen. Sam and Scorpio look at each other for a moment, questioning if it's even safe to move before they both decide to risk it. They both close in and grab for Miller, both get him to his feet and look to lock in a suplex before even realizing that they are about to do a tag team move? YES, THEY DO! Samantha Hamilton and Scorpio with the double team suplex on David Miller! Scorpio immediately takes advantage and runs to the ropes, jumping, Springboard Moonsault!
Woo
: Margret Thatcher's Revenge by Scorpio onto Hamilton who was just to her feet!
Scorpio goes for the cover…
ONE…
TWO…
T- Nightcall breaks up the pin!
Samantha Hamilton rolls to the outside, ensuring to NOT be on the same side of the ring of David Miller, who is now on the outside as well. Nigthcall grabs Scorpio and locks in a double under hook suplex that connects, but he can't even hook the leg to pin before Scorpio kicks out. Back to their feet, Scorpio delivers a roundhouse kick that forces Nightcall to stumble back into the ropes, his head resting on the middle rope. Scorpio is quick to close the gap between them as he puts his Louboutin boot to the throat of the Night Dude!!!! The referee steps in and starts his mandatory give count, getting to four and a half before Scorpio breaks and is forced to his Nightcall some space. Scorpio backs up two steps, which is all Nightcall needs to get to his feet, Scorpio tries to rush in but Nightcall with a massive headbutt! Scorpio is on his knees and Nightcall delivers a knee to the face of the Prime Minister! The crowd cheers at that as Nightcall goes for the cover!
ONE…
TWO…
THR-
SAMANTHA HAMILTON BREAKS THE COUNT! Nightcall was milliseconds away from winning, but the Titaness broke it up! Nightcall rolls to the corner to recover as Hamilton mounts Scorpio and starts laying in hard elbows one right after the other! The crowd is cheering for the misfortune of the Prime Minister, but very quickly he is able to throw an elbow right into the ribs of Hamilton, which breaks her momentum, forcing her to back up and out of the ring, making sure there is no permanent damage. Nightcall sees Scorpio getting to his feet and looks to engage him, but is met with SUPERKICK OUT OF NOWHERE! Nightcall is forced back into the ropes, toppling over them and landing right on his head to the outside!
Woo
: Nightcall may be totally out right there. That is a collision with the floor that is not forgiving!
Gomez
: No it is not! Scorpio is all alone in the ring right now.
Or so he thinks. The big grin on the S-Factors face fades quickly as he turns to come face to face with David Miller! David has his hands up, looking to punch something. He engages Scorpio and peppers him with a quick left, followed by a right. Miller steps back to create distance, then engages again, but his left arm gets caught by Scorpio, who turns it into an arm drag! Miller is quick to his feet as is Scorpio and the Showtime Broadcast Champion is looking for more offense as he tries to go for the AGR but Miller has it scouted and pushes Scorpio into the ropes, Scorpio grabs them to stop the momentum, but Miller is right there with a roll up…
ONE…
TWO…
TH-KICKOUT!
Scorpio kicks out as Miller gets to his feet as quick as he can, knowing how agile the Prime Minister is! Scorpio stays back a minute to regroup then calls for… A test of strength?! Not something we normally see from The People's Camp, but Miller bites, and as soon as the first hands connect, Scorpio sends a heel from his custom Louboutin boots right into the right knee of Miller, sending him to one knee once more. Scorpio takes this time to look for the Heel Turn, but before he can Miller sends a hard Elbow into the stomach of Scorpio, giving Miller the chance to get back to a standing position, grab an arm, the wrench is and then position Scorpio for a … PUMP HANDLE SLAM!
Woo
: David Miller breaking out the Pump Handle Slam there, not something we see often from him. Little homage to his General Manager maybe?
Gomez
: David Miller could give a crap less about his brand right now, he just wants to hurt Scorpio!
Miller covers…
ONE…
TWO…
THR-
SAMANTHA HAMILTON BREAKS UP THE PIN AGAIN!! The camera cuts to the outside of the ring to check on Nightcall, who is barely keeping himself sitting upright after that fall to the outside. He is supporting himself by the railing separating the fans from the action. One fan in the front row is offering Nightcall his beer. Once the Night Dude opens his eyes and sees the amber concoction in front of him, he immediately opens his mouth and tilts his head back. The fan gets the signal and pours the beer down Nightcall's throat. Nightcall Immediately gets energized by the golden ale and starts to come alive as if the life force has returned to his body! Nightcall immediately jumps up and slides under the ropes and back into the ring as Samantha Hamilton is back in now, charging at Miller, but Nightcall interrupts with a massive spear! Miller turns his attention back to Scorpio, who is back up and not quite getting his legs sturdy. Miller shoots Scorpio into one side of the ropes, Nightcall shoots Sam to the other, they both have the same idea and BIG clotheslines send both Hamilton and Scorpio to the outside! The fans cheer at the awesome display in the ring. Nightcall and Miller face each other and both nod slightly before they lock up.
Miller quickly gets the strength advantage and sends Nightcall into the ropes, Nightcall on the rebound ducks a lariat attempt and hits the opposite ropes, the Night Dude looking for an aerial shoulder tackle, but he hits Miller and Miller does not go down! Nightcall hits the mat pops back up, and goes for a lariat of his own, but miller grabs his arm and goes for the backdrop driver… THE HARD GOODBYE!!!
Woo
: This one is over! Miller just connected with the hard goodbye! Miller with the cover now!
Miller hooks the leg…
ONE…
TWO…
THRE- NO!
SCORPIO BREAKS THE PIN!!!! Miller is fuming as he pounds the mat and gets back to his feet, only to be met by a kick to the midsection, followed by a DDT from Samantha Hamilton! She goes to hook the leg for the cover, but before she can even get one count, Scorpio Lunges forward and hits a sliding Lariat! BREXIT MEANS BREXIT! Sam is down, Miller is down, Nightcall is getting to his feet, but Scorpio beats him to it, grabs his arm and positioning his heel… THE HEEL TURN! Scorpio goes for the cover now..
ONE…
TWO…
THREE!!!
DING DING DING
Dobrev
: The winner of this match, and advancing to the Insanity Cage at Night of Champions XVIII…. The Showtime Broadcast Champion…
SCORPIO!!!Woo
: Good God.. What have we done?! Scorpio, already a champion again in EWC, already the number one contender to the EWC Undisputed Championship… is now on his way to the insanity cage. He will take part in the all champions match at Night of Champions for the THIRD year in a row and he very well could walk out once again the Undisputed Champion!
In the ring, Hamilton, Miller, and Nightcall are all recovering.. They can't believe what just happened. Scorpio is handed the Showtime Broadcast Championship. He snatches it out of the referee's hand, raises it in the air, and screams again "MY FUCKING NIGHT!"
Gomez
: You don't have to love him, you don't even have to like him but you can NOT deny him! The Prime Minister is headed to Night of Champions and the insanity cage!
Woo
: I hope this is not a precursor of how tonight is going to go! I guess we are going to find out!
As Scorpio celebrates the win and subsequent ticket to Night of Champions in the ring, we cut to a monitor of the celebration in progress, slowly pulling out to reveal Undisputed Champion Ace King watching intently, decked out in his Rampage green. As he turns to leave, he immediately sighs as he bumps into the microphone in Ace Heart's hand.
Heart
: I'm sorry to interrupt, Ace, but I couldn't help but notice you were glued to this match. With the Brand Warfare main event starting shortly, I have to ask: Is your mind fully invested in this match?
The Undisputed Champion stands rigidly, almost stunned at the nature of the question as the Phuket crowd buzzes. King shakes his head dismissively before turning his attention back to Heart.
King
: We've known each other for what, five years now?
Heart
: That sounds about right.
King
: And what's been my home brand that entire time?
Heart
: Friday Night Rampage…
King
: Bingo. In this era where people can just switch brands because they think they'll win more, I've stayed loyal from the beginning, and that's why I'm proudly flying the green flag tonight, even if the rest of my team would just as easily put my head on a pike. To answer your initial thought, there's nothing wrong with a bit of due diligence, is there?
Heart
: I… I suppose there isn't.

King
: And there's nothing wrong with wanting to get a feel for the energy that'll be put out tonight, so that's all that was. Now, as for your actual question? I've had the odd bad night in my years here, but questioning my desire to be here is disingenuous at best, dangerous at worst, because one way or another, I'll always make sure everyone knows I've shown up.
As he speaks, he sees the door to the Rampage locker room opening up, with his teammates filling out one by one.
King
: …And I'm about to do it again tonight.
The Undisputed Champion walks off to catch up with his teammates as Heart is left holding the mic before cutting to…
The cameras cut to the backstage area where Carrie Samson and Nina Samson are making their way towards the ring. Both sisters look focused while both of them are wearing orange wristbands on their wrists.

Carrie Samson: I am so ready to teach those burly brutes a lesson in respect.

Nina Samson: I find it funny that they knew who I was but completely forgot that the Dallas Starlets have beaten them in the past.

Carrie Samson: Well, we will make the world stand up and take notice. The Texas Angels are back and better than ever. Damage Inc doesn't stand a chance.

Carrie and Nina slam their forearms together before continuing down the hallway. Meanwhile, the camera pans to a man in a dark cloak who is holding a picture inside his hand.

Man: Soon, the patriarch will rise like the phoenix.

The cameras follow the man until he disappears into the shadows. Nina and Carrie take a sharp turn as the sign above reads RING.
We return to ringside where we are preparing for the opening contest.
Woo:
Alright, Valentina! It's time for the first of THREE, count them THREE Tag team matches of the evening!
Gomez:
Let's do it! Damage Inc... Texas Angels... I am ready!
Dobrev:
The following tag team match is scheduled for one fall! Joining us first, at a total combined weight of 725 pounds ...
DAMAGE INC!
Pyro explodes across the stage. The light pulses like lightning and Lacey Savage appears wearing a skull bandanna that covers her lower face. When the lightning pulses again a thick smoke rolls in, and from the smoke come two huge figures dressed in matching leather jackets that reach all the way to their matching boots. The two men are wearing full face masks that look like skulls. Each skull face is partially covered by a bandanna, outlaw style. The two men flank Lacey and they all come to stand in the center of the stage.
Removing their masks the group marches in lock step down the ramp to the ring. Once between the ropes the group clusters together in a tight huddle to go over their final game plan, each member sizing up their opponents and getting ready for a war. Malice holds the ropes open for Lacey before the bell rings where she takes her place at ringside where she prepares to aid her team however she can.
Dobrev:
And their opponents, at a total combined weight of 247 pounds ...
THE TEXAS ANGELS!
"Doing It Wrong" by Brent Rivera blasts across the speakers as pink and yellow lights bounce around the arena. Nina and Carrie Samson burst through the curtains as the crowd goes nuts. They stand on the stage, fist bump with each other before sprinting down the ramp and hyping the crowd by standing on the turnbuckles.
Woo:
Both teams look ready for action! But let's be honest, Valentina. The Texas Angels are giving up nearly 500 pounds to Damage Inc. This will not be easy.
DING DING DING
Mayhem and Nina start us off. Mayhem comes in quickly with some combination elbow strikes, but Nina is quick and dodges most of them. She catches a hard right fist in the ribcage that makes her wince and stumble backwards, however, and Mayhem pushes her in the corner. Mayhem follows up with some knee strikes and then grabs her under her arm pits. He launches her 3/4 across the ring and she slides under the bottom rope and to the floor hard! Mayhem, for good measure, runs and takes a shot at Carrie, knocking her off of the apron. Carrie lands next to Nina. The two get up to their feet and look at each other. They then both slide into the ring and run at Mayhem. Both are unleashing a fury of fists on the much bigger man! Mayhem covers up as Malice watches from the apron. Mayhem throws a right elbow into Carrie's cheekbone, knocking her back. The referee ushers her out of the ring as Nina continues to try and throw punches at Mayhem. Mayhem grabs Nina by the throat, however, and starts walking her slowly back into the Damage Inc corner. Malice tags himself in. Malice gets into the ring and the two giant men lift Nina up high in the air. They both use their strength to launch her up about twelve feet in the air and she falls HARD down on her face in the ring. Malice smirks and rolls her over with his foot. He places a boot on her stomach.
ONE...
TWO...
Carrie is in the ring and breaks it up.
Carrie goes to exit the ring, but Malice grabs her by the hair. With Malice's attention distracted, Nina is up to a knee. She runs and chop blocks Malice down to a knee of his own. Carrie grabs him by the head and DDTs him into the mat. They both use all of their strength to roll him over. Nina covers.
ONE...
Easy kickout by Malice.
Gomez:
They may be giving up a lot to Damage Inc, but they are trying their tails off here.
Woo:
Yes, they are. They have to try and isolate one member of Damage Inc and then try and double-team as much as possible to have a chance.
Carrie goes back to the apron, but Nina tags her in immediately. Nina wraps her arms around Malice's ankles tightly, trying to keep him from getting up. Carrie goes up to the top rope, looking for the Fly Lexi Fly! But Malice uses his powerful legs to shove Nina into the corner, knocking Carrie off of the top rope and all the way to the floor. Mayhem drops off of the apron and walks around to the other side of the ring. He grabs Carrie and gorilla presses her back into the ring. He then reaches in, grabs Nina, and tosses her hard into the barricade. Mayhem returns to his side of the ring as Malice gets up to his feet. Malice reaches down and grabs Carrie, lifting her up off of the ground. He lifts her up onto his shoulder... running power slam! He casually covers Carrie.
ONE...
TWO...
THR-KICKOUT!
Woo:
I can't believe she kicked out! That was a thunderous power slam.
Gomez:
A lot of heart, Marcus. A lot of heart. But also a lazy cover.
Malice stands up to his feet and tags Mayhem back into the ring. Mayhem comes in and picks Carrie up off of the mat. He brings her back down with a scoop slam. He sprints towards the ropes and hits a springboard moonsault, but right into Carrie's knees. Carrie slowly begins to crawl towards Nina, who is back on the apron. She lunges for her sister and makes the tag. Nina walks over and waits for Mayhem to get back up. Slingshot body press! But Mayhem catches her and turns it into a fall-away slam.
Woo:
These guys are just so big and powerful. I don't know WHAT the Texas Angels can do to put it away.
Mayhem walks over and tags Malice in once again. Malice comes in and grabs Nina. He lifts her up into a tombstone piledriver position. Mayhem goes up to the top rope. Carrie is back into the ring! She runs and drives an elbow into the back of Malice's head. Nina falls out of Malice's hands as he turns towards her. Mayhem drops off of the top rope. He steps in front of Malice. Roundhouse kick to Carrie! She drops to the mat. Malice grabs Nina and, again, readies her for a tombstone piledriver. Mayhem says something to him and stops Malice. Malice nods and shifts Nina into his left arm upside-down. Mayhem grabs Carrie, pulls her to her feet, turns her over, and places her in Malice's right arm.
Woo:
Malice now has both ladies upside down in position for tombstone piledrivers, one in each arm! They're going for the double NailGun!
Mayhem goes back up to the top rope. He jumps off and spikes both women into the mat! Malice stacks one on top of the other and covers them.
ONE...
TWO...
THREE!!!
DING DING DING
Dobrev:
Here are your winners via pinfall …
DAMAGE INC!
Woo:
The Texas Angels tried their butts off, but Damage Inc was just way way too powerful.
Gomez:
You're absolutely right. Give the Angels their props for sticking around, but Damage Inc did just that tonight: Damage. We've got our Cage of Destiny Match up next, with a shot at a Broadcast Championship on the line!
WE go backstage as the final preparations of the Cage of Destiny match are underway as James Keaton and Addy Aquilla are engaged in what could be called an "energetic" discussion as they both make their way closer to the ring. The soon-to-be tag team aren't purposefully walking together, this is instead a rather happenstance moment but one that neither side is willing to drop without getting their word in.
Adriana:
I can't believe I even agreed to team with you.
James:
What was it you said a while ago?
No pressure?
No pressure for me if you back out y'know, I'm sure I can find someone who gets it. Would be a real shame if the EWC found out that I've got more clout than you.
Adriana:
More clout than me? Whatever you think you are, even you must realize that you've stalled by now.
James:
It's why we're
both
in this match,
Addy
.
James curls and elongates the last syllable, seemingly to get on Adriana's nerves. Whatever her internal feelings, she doesn't rise to the bait set out for her.
James:
No comeback?
Adriana:
My comeback (pausing) is gonna be when I win tonight.
James:
And when I win this match I'll make sure to say you were a good 5th or 6th place.
Adriana:
You won't even climb the cage by the time I've got the ladder.
James:
Oh trust me,
I won't have to!
Adriana blinks and looks at James in confusion.
Adriana:
What?
James makes a show of clearing his throat, taking longer than needed to respond. Adriana notes the obvious change in demeanour.
James:
You think there's only going to be one ladder there? Ha!
Adriana:
Yeah well I'm gonna have the one that matters.
James:
(sighing) We could argue about this all bloody night. Thing is, everyone in there is gonna treat us like we're some sort of unit.
Adriana:
Despite never working together… aside from that
one
time.
James:
And as far as the record books go, that's still a win.
Adriana:
A win that's basically there because the Southern Express…
James:
Southern Express nothing! You were there, I was there and we all laid the groundwork. This isn't one of those 'defend the honour of the brand' things, if anyone realizes they can target you over this then they will.
Adriana:
What? You think you're immune to this.
James shakes his head in response.
Adriana:
A tag team needs to be in the same frame of mind.
James:
You got that one from Ruthann? Is it her time of the month? Is she
letting the blood flow
?
Adriana:
That's
lowbrow
even from you.
James:
At least it means you're listening. Whatever you might
think
a tag team is supposed to be, there's evidence opposing it. Pay attention to this match, because the tournament is going to be the same thing, a bunch of amped-up bastards ready to raise hell. It might be two-on-two but it won't be a fair fight by any means. Because whatever offers you may or may not have got, I have the one thing over them that you absolutely need right now.
Adriana:
And what's that?
James:
I can do the things that you won't. I'm capable of things you don't have the imagination for. And when you see that tonight, you're gonna be thankful I'm in your corner come Paramount.
Adriana:
Well you're not in my corner tonight, you're in my way. And while you're there acting out your wicked little fantasies, I'm gonna be climbing the cage, ascending the ladder and taking that title shot.
James:
Be sure to wave…
Adriana:
I will.
James:
…Before I throw you into the sea.
James chuckles and begins to leave, however, his choice of direction cocks an eyebrow from Adriana.
Adriana:
Where are you even going?
The ring is this way
!
James:
Told you before, we ain't friends in the match and I've got something to do.
Adriana:
Don't blame me if you miss the bell and eliminate yourself.
James:
Don't act too jealous when I swing in and win this thing!
The soon-to-be tag team lock eyes and engage in a determined stare own. Neither blinks but both attempt to speak at the same time.
Adriana & James:
Don't--
Adriana huffs, James squints and they both go their separate ways as we cut away.
The waves lap on the sandy shore and we see a body laying flat on the beach with a hat covering the face.
The camera moves closer and closer to the body. The camera looks down on the body and it moves rolling onto it's side. The hat falls off the face and we see it's Emma Louise as she looks up to the camera
Louise:
Jesus! You lot are more persistent than Hayley when there's a deadline.
Emma slowly rolls over and gets to her feet.
Louise:
I know I probby shouldn't be here as I wasn't booked but everyone else flew out so I thought '
Phuket, I could do with the holiday.
' Well that and I'm listed as an alternate if anyone has to pull out of their match.
And I know why you're here. Even though I planned on doing this later on, you want to know my thoughts on the upcoming show. Who am I pulling for and all that jazz.
The camera moves up and down in agreement.
Louise:
You could just say yes instead of moving the camera. I've done the odd bit of pro bono for Rampage. I was on Brawl when I first got here. I'm contracted to Paramount and we
ALL
know my history with Prime.
So who to root for?
It's a mix of heart and head if I'm honest. I find myself rooting for the PnP. Both Paramount and Prime equally. I can't help it. All I don know is the real winners will be those watching the show. They will be treated to a night of amazing action be it the Phuket ladder cage thingy, the Broadcast Championship Challenge, the big bad Brand Warfare warzone or any of the other matches.
Personally I won't be sad if either Prime or Paramount win. I might rage like Gage if Brawl or Rampage win though.
The camera starts to back away as the segment ends.
Louise:
Going so soon? Parabellum bay-bee!!!!
The camera quickly cuts too...
We cut to another area backstage, where Ace Heart and Mercenary are standing by.

Heart:
I'm Ace Heart and I'm here with The Mercenary who requested this time to say a few words before his match.
Mercenary:
Ace my man, what can I say? The Big Man went down to Vegas looking to make his fortune and left after losing the house. Needless to say it wasn't the return to Paramount that I had in mind. I wanna take this chance to offer an apology, but not to my roster mates and not to my brand. I wanna say sorry to King Flip for ever comparing my fake family and my doomed relationship to the passing of Georgia James. Flip, I honestly underestimated just how human your feelings for someone other than yourself could be. My bad bro, seriously, earnestly, I apologize. I also want to sincerely wish you luck in the brand battle tonight. King Flip is a Hell of a worker and I wish him the best of luck.
Ace Heart gives him a sideways glance.
Mercenary:
What? Does that surprise you? Does it shock you that I'd wish the guy good luck?
Ace:
Well, I mean, He does represent team Brawl and you are pretty much synonymous with Paramamout since it was the FSW. I guess I'm a little confused.
Mercenary:
Don't get me wrong Acey. I do hope team Paramount comes out on top. But it's like this: I went into Paramount 9 and I was gung ho about representing the Orange brand against Brawl and I was jacked as Hell about getting the opportunity to prove my worth against a talented guy like King Flip. But as we all saw, that didn't end very well for me.
Merc's face shows more and more anger as he continues.
Mercenary:
But do ya wanna know what bothered me the most about that match, what was the real broken bottle in the back? It wasn't that I had to deal with the presence of Jack Severn. It wasn't that one missed step gave Flip the opening to beat me. That stings, but it's not what bothers me the most. What really gets to me is what went down before the match, when Bobby and Jimmy of the Southern Express- The
TEAM CAPTAINS of Team Paramount!- wished Flip luck in his match against ME. That was the blatant disrespect that really chapped my ass.
A snarl forms on his face, Merc shaking his head at that disrespect before he continues.
Mercenary:
Because I really feel that Paramount is my home. I was really proud to be representing it. I was all in. I was down, but when my own brandmates wished the enemy luck I knew that it didn't mean a damn thing what uniform I was wearing. Serves me right for trying to pledge allegiance to anyone because you are only ever as appreciated as you are valuable to the institution. It comes down to: What have you done for me lately? Am I right bro?
He turns to Ace Heart, who is afraid to respond. This only frustrates Merc further as he continues speaking.
Mercenary:
But I'm not bitter. I don't plan to regress to that bitter prick that I used to be. David Miller didn't get the ask either and he's been killing it as the CW Champion and I for one really hope he wins that Broadcast title brawl tonight. I'd love the chance to do a round or two with that guy some time in the near future, but I guess in order to make sure that happens I'll have to win my own match tonight won't I, Ace? That's not gonna be anywhere near an easy task.
Mercenary takes a moment to reflect upon this, nodding before he continues.
Mercenary:
James Keaton likes to say that there are no heroes left in wrestling, but just maybe I'll be able to prove him wrong when I hit that cage. There aren't too many of my opponents that give me much of a chance against them. Aside from Isabella the only other person who showed me an ounce of respect was Jake Lumas, which kinda creeps me out more than anything, but on behalf of La Belicista, as a way of thanking her for her support: Jake, Not interested doesn't mean maybe next week. They're called boundaries bro, learn a few. I mean the only thing worse than a guy who says he doesn't believe in hitting women so he stalks them instead is a dude who seems to get off on hitting them a little bit too much. Hey Tommy Burton, what we do is a competition or at worst a fight, not an excuse to indulge some abusive fetish. That's why the hippie generation invented therapy and speaking of therapy, I don't know what kind of brain damage you're dealing with Phoenix, but I don't remember fighting you man-to-man in Phuket or Philly but maybe a nice smack in the skull will help clear up that confused memory of yours.
He scoffs at the thought of what he needs to do tonight, before continuing.
Mercenary:
Hazel honey, I know you think that we're all out of your league, but if you really had talent enough to match your ego maybe you might be worthy of talking down to a firebrand like Addy Aquilla. Being a champion takes a little more than looking good with the gold on, and I just don't think you have the heart for it. Love the accent though. That British thing really does it for me. If Tane Sua really wants to dole out some on high kinda justice, maybe he should float on over to the SFO and give those TSA agents who gave Abdul Alhazred a hard time a nice talking to. Speaking for most of the people who caught that video on social media don't think that those two jackasses represent the rest of us. Not everybody sees the world in stupid generalizations. Trust me, tonight you're not gonna get beat up because of race or religion. You're just a man who's in the way of what too many other people want. Wrong place. Wrong time.
He gives a nod of assurance for his motivations, soon turning his attention elsewhere as he continues.
Mercenary:
In fact the only guy in this match who might be getting his ass kicked for his beliefs is Tyler Bradford. This rich little iconic ass-hat comes in here saying that he could buy and sell the rest of us and thinks that he won't be walkin' head long into a beating? He REALLY is new. Bradford, on behalf of myself and the nine other competitors who are all so far superior to your spoiled ass that it's not even a cause for argument, we don't give a damn about you, your country club or your bank account. You may have managed to buy your way into this match, but ain't no amount of money gonna get your ass out of it without some seriously painful life lessons in reality coming your way. I will be damned when the day comes that an entitled little brat like you EVER tells me what I am or am not cut out for. No damn way.
The anger is coming full force from Mercenary here as he continues, staring down the camera.
Mercenary:
Because I'm not just fighting for myself out there tonight. I'm fighting for each and every one of those working class souls that have the dream inside them to make it big but are for so many reasons unable to chase it. I'm fighting for the people that you think of as trash. Love me or hate me, like it or don't, I know who I am now more than I ever did before and I know what I have to do. Flip may think it's pathetic that this old man still considers himself an underdog, but the day will come when each and every underdog will finally get to be the first to the food and when my turn comes I'll eat my frickin fill. My past don't mean a damn thing anymore. My goal is to be a champion and I will keep forcing my way forward until I succeed or I meet my maker. There's no other choice. Because like I told King Flip, there's no rehab for people like us. Wrestling is in my blood and I can't go until I know. So for all the underdogs out there, if you stand up and fight, then I'll stand up and fight with you. We're all in this together. Live Hard. Die Scarred. It's time to write the next chapter to our story and for every time that I get knocked down, I'll get back up and walk right back out to fight again. Tonight I might be the one who reaches those rafters or I might end up flat on my back and fingertips away from another chance to find out if I can get that big match won. But Ace, the only real defeat is not when you go down, it's when you make the choice to stay down and as long as I have life left in these old bones I'll be the guy who gets up, until I get to the top of the mountain, or that big damn boulder finally crushes me dead.
Mercenary turns his attention back to Ace Heart, who looks more than a little worried as Merc continues.
Mercenary:
Hell Ace, just call me the Hitman. Not because I take people out for money, but because I'm willing to take The Hit for everyone out there that constantly tries their hardest but can just never catch a break. I'll show up each and every match and I'll fight my ass off and if I win, then awesome, but if I loose then I'll dust my ass off and move on to the next one because that's what doing the job is all about. I'm The Mercenary. I'm Mike Mercer. I'm a blue collar jobber. I fought my way up from next to nothing for one moment in the sun only to end up right back at the bottom, but I'm not gonna let that hold me back anymore. I may be a Mercenary but I won't ever sell myself short again.
He can't help but let out a smirk at the thought of htis.
Mercenary:
AND I think that's enough feel good, self-help, motivational speaking for the moment there Haircut. I can hear the music playing on the horizon so I think it's about time to go out to meet the band.
With that, Mercenary steps out of frame to get to the match, giving us a cue to go back to ringside...
Just Say "Phucket!" Cage of Destiny Match

Abdul Alhazred
Adriana "Addy" Aquilla
Hazel Overton
Jake Lumas
James Keaton
"La Belicista" Isabella
Mercenary
Phoenix Winterborn
Tane Sua
Tommy Burton
Tyler Bradford

Match Writer:

MNB
We return to ringside where the roofed cage is being prepared for our next match, and Marcus and Valentina are on standby at the booth!
Woo:
Mercenary with a fair bit to say tonight ahead of our next match, to say the least! Folks, it is time to just say "Phucket" because here now is the Cage of Destiny match! Eleven up and coming EWC Superstars all looking to climb the ladder of success, but they must ascend to the roof of the cage first!
Gomez:
It's gonna be a wild and bumpy ride, folks!
Dobrev:
The following match is the Cage of Destiny Match! Hanging high above the roof of the cage is a briefcase, and the winner is the competitor who climbs a ladder on the roof to retrieve it...thus earning a shot at the Broadcast Championship on their home brand! Joining us first, from Singapore, weighing in at 300 pounds, he calls himself The Truth ...
ABDUL ALHAZRED!
The intro to "Black Cat Nero" starts to play, until "The Truth shall set you free" echos from the speakers. The music kicks back in as Abdul Alhazred makes his way out from the entrance setup and stares at the crowd. He shakes in disapproval as he starts to make his way to the ring, he doesn't acknowledge the crowd or even react to what they say to him. The moment he reaches the ring, he opens up the hood and stares at the hard camera for a few seconds and then stares down the entrance way waiting for the match.
Dobrev:
Introducing next, from San Antonio, Texas, she is Lo Divino ...
ADRIANA AQUILLA!
The opening riff to "Iron" by Within Temptation hits the speakers and the crowd comes to their feet as Adriana comes out from the back ready for her big match. Adriana makes her way down to the ring mouthing the lyrics to her theme song along the way, as she enters the ring she removes her jacket before yelling out "THE WAR IS COMING" in time with her song before jumping over the top rope and rolling into the ring before posing on one knee with her arms outstretched at her sides.
Dobrev:
Making her way down the aisle, currently residing in London, England, accompanied to the ring by Amy Jonas, she is the self proclaimed Golden Bitch ...
HAZEL OVERTON!
Gold lights shine from the stage lights as "Show Stopper" by Danity Kane begins to play through the speakers. Hazel Overton steps out from the back with her publicist Amy Jonas right beside her. Hazel stands at the top of the stage, runs her hand through her blonde hair while shaking her head at the crowd. She slowly begins to make her way down the ramp while Amy is doing somethings on her phone.
Hazel slides into the ring with a slight smirk on her face. She sombers her way over towards the corner, she leans toward it while taunting the crowd. She lays across the top rope while continuing to taunt the crowd.
Dobrev:
Introducing next, from Cincinnati, Ohio, weighing in at 220 pounds ...
JAKE LUMAS!
The steady bass and hi-hat intro to 'Born to Raise Hell' by Motorhead powers up at 140 beats per minute. The lead guitar crunches and slides and the crowd comes alive. Jake Lumas steps out from behind the curtain, a small smile on his face and opens his arms to the crowd.
From behind his back he produces a steel chair and raises it up for them to see. Like a lightning rod for the crowd, he taps the chair against his forehead to wake up his fighting brain. A jog turns to a sprint, and chair in hand he slides into the ring, ready to take his pound of flesh.
Dobrev:
Introducing next, from London, England, weighing in at 248 pounds ...
JAMES KEATON!
"The Wicked and The Cursed" by The Cold Stares plays from the speakers, but after a brief moment we realize that James Keaton is not stepping out to the entrance. Dobrev waits a solid minute, but with no sign of Keaton she is forced to move on with introductions.
Dobrev:
Introducing next, from Tijuana, Mexico, weighing in at 164 pounds, she is La Belicista ...
ISABELLA!
As Our Last Night's "Same Old War" blasts over the PA, a large red plume of smoke conceals the top of the ramp. The Mexican flag appears on the X-Tron as a shadow appears in the lingering fog. Red pyros shoot off into the air as we see "La Belicista" Isabella's silhouette.
Isabella strides confidently down towards the ramp, giving high-fives to the fans and audience along the way. When "La Belicista" Isabella arrives in front of the ring, she slips in between the middle and uppermost set of ropes.
She then stands atop the same ropes she slid through. She clenches her right fist and raises it high up in the air. Her left, meanwhile, raises as she salutes to the EWC audience. After soaking in the reaction and atmosphere, "La Belicista" jumps off the ropes, lands gracefully on her feet, and turns to wait against the turnbuckle whilst waiting for her opponent to arrive.
Dobrev:
Introducing next, from West Oakland, California, weighing in at 365 pounds ...
MERCENARY!
A masked Mercenary stalks slowly out to stand on the stage. Dressed all in black he looms like a menacing statue as smoke rolls in and the lights flash lightening strikes all around him. Slowly he pulls the leather mask off to reveal his focused eyes and granite features. Crossing his arms across his chest he lashes out of the crossbones pose, cutting through the smoke with the blades of his hands and unleashing a battle cry as he makes his way down the ramp to the ring.
Dobrev:
Introducing next, from Chicago, Illinois, weighing in at 228 pounds, he is UltraViolence ...
PHOENIX WINTERBORN!
'Defame Me' by New Years' Day plays from the speakers as Phoenix Winterborn makes his way to the ring, staring at the cage in anticipation of what's to come before entering it.
Dobrev:
Introducing next, from The Clouds Of Despair, weighing in at 256 pounds ...
TANE SUA!
Primal calls blare from the speakers, leading into 'Sad But True' by The HU as Tane Sua steps out to the entranceway, a towel on his head as he approaches the ring. He looks up at the cage in front of him before entering, finally removing the towel as he gets ready for the battle ahead
Dobrev:
Introducing next, from New Brunswick, Canada, weighing in at 209 pounds ...
TOMMY BURTON!
The drum beat. The scream of the guitar… The unmistakable sound of Nirvana.
As the lights dim slightly, the orange strobe of the lower stage lights strobe over the hooded man walking out. His hardened jaw. His mouthguard. His taped hands clenched hard as he makes his way down to the ring.
As the Scentless Apprentice plays, and the lights come up, we see Tommy Burton pull back his hood and remove his Club jacket. His eyes wide… crazy looking. His young body looking battle ready, and somehow already battle worn at the same time. He's looking at nothing it seems, as always just… staring. In moments he knows, and the fans are about to know… his eyes will fill with determination, and even deeper behind that… rage. Controlled rage. Barely controlled rage.
As the music starts to lower, and Tommy removes his hoodie and drops it to the mat, he clenches his hands together… the words "let's fuckin do this" is barely heard behind his mouth guard…
Dobrev:
And finally, from Cleveland, Ohio, weighing in at 223 pounds ...
TYLER BRADFORD!
"Iconic" by Jaxon Gamble plays as one of the newest members of BRAWL makes his way to the ring, looking more than a bit smug as he approaches the cage. He looks up and down the side of it, clearly plotting his methods before making his way inside.
Woo:
We still haven't seen a sign of James Keaton, but officials at ringside are closing the door on the cage to get this match started!
DING DING DING
With the bell kicking the match off, we are immediately plunged into chaos as we see groups of competitors laying into each other, all looking to be the first to head out of the cage to make their ascension. In the center of the madness, we see Mercenary and Lumas slugging it out with lefts and rights until the bigger man in Mercenary sends his adversary of the moment to the corner. Meanwhile, we see Isabella and Hazel rekindling the battle they had at Paramount 009 with some rough offense from both women.
Isabella manages to send Overton to the ropes before hitting a roundhouse kick on the rebound! SNAFU! Hazel gets dropped early on in the proceedings as we see Phoenix Winterborn and Tommy Burton go toe to toe with an exchange of hard kicks. Suddenly, we cut to a giant cannon that's been set up...and it fires, releasing someone from its grip! As they open a parachute to make their descent, we realize it's none other than James Keaton who makes his way toward the cage...but he overshoots it! He's landed in the crowd, who aid Keaton in getting back toward the ringside area, where he looks to climb the side of the cage...but the officials are arguing with him!
Woo:
It seems James Keaton tried to go for a shortcut here, launching himself from a cannon to cut the middle man in this match!
Gomez:
That's gotta be, like, illegal or something surely? Either way, good on the officials keeping some semblance of order here!
One of the officials opens the cage door to allow Keaton to enter the match properly, and this is an opening that Tyler Bradford is quick to take advantage of as he approaches the door...only to get cut off with a dropkick by Addy Aquilla, sending him right into the cage fencing with a thud! Tyler drops to the canvas as Keaton enters the cage, the door closing behind him as he immediately goes after Aquilla with some hard lefts and rights. Keaton ends up sending Aquilla down hard with a Northern Lights Suplex before turning his attention to Mercenary.
Meanwhile, Tane Sua and Abudl Alhazred are absolutely pummeling each other with punches to see who can get an opening...and the answer comes from Sua dropping the Truth with a massive suplex! Off in the distance we can hear the rumbling of thunder, as if a sign of approval from the Gods that forged Sua...who gets rocked with a high jump kick by Burton! Sua is sent reeling to the ropes as we see Mercenary focusing his attention on Keaton after the heated words they've had as of late.
Woo:
You can really sense the tension between these two guys, and things are about to get physical!
Gomez:
We're in for a hoss fight, I can feel it in my gut!
They trade blows, with Keaton starting to get an advantage as he sends Mercenary to the ropes, but misses a clothesline attempt when Merc ducks under before connecting with a big boot sending the Wicked down hard! Meanwhile, we see Winterborn sending Burton down with a twisting suplex as Lumas squares off with Bradford. Lumas scoops Bradford up, slamming him into the cage door not once but twice...and the impact from the second slam knocks the cage door open!
The chaos is quickly spilling out of the cage as Bradford is the first to tumble out, looking knocked out as Lumas simply shoves Burton out of the way before stepping out...but is sent to the barricade by a big dropkick by Isabella, getting the first measure of revenge from recent issues! Lumas is down now as Isabella steps out...but so does Hazel! The two go at it on the outside as Bradford comes to, sensing an opportunity as he starts making his climb up the cage...only to be stopped dead in his tracks by Mercenary, who pulls him clean off and sends him back to the floor!
Woo:
Oh my, look at the impact! Tyler Bradford being stopped cold turkey by the Mercenary here!
Gomez:
Merc has his mind on the prize, Marcus!
Mercenary begins the climb now, and rather than try to fight him about it we see a few others climb the cage from a safe distance, including Isabella, Tommy Burton, and the now-revived Tyler Bradford. Inside the ring we see Keaton hit a Wicked Backbreaker on Winterborn before heading to the cage door...only to get dropped with a Savage Stop by Sua! Another faint rumble seems to show a sense of appreciation as we focus our attention to the top of the cage, where Tyler Bradford has used a combination of speed and wit to be the first on the cage. He immediately goes for the ladder to make sure it's set up properly, but is met with a hard right hand by Mercenary!
Tyler is rocked by this, turning around to get away from Mercenary...only to get dropped onto the roof of the cage by Isabella! SNAFU! Tyler is down and out as Mercenary goes after Isabella, only to get stopped by Burton...who gets kicked in the gut and hoisted up by Mercenary! DOOM SHADOW ONTO THE ROOF OF THE CAGE! Burton is writhing in pain as we see Overton, Sua, and Lumas now trying to make their way up the sides of the cage while Isabella and Mercenary now go at it. Merc's power is met by the agility of Isabella, who sends the big man into the roof with a drop toe hold before eyeing the ladder set up, and the briefcase dangling above it.
Woo:
What a beautiful drop toe hold by Isabella! Mercenary is down after that, and La Belicista looks like she's ready to make the climb!
Gomez:
She'd better hurry, though! Look who's on her tail!
Isabella rushes up the ladder, hoping to grab the briefcase as quick as possible...but sees Overton, Lumas, and Sua approaching. She glances at the briefcase and back at the three of them, before throwing caution to the wind and leaping off the ladder onto them! All four are down, with Lumas and Sua already back to their feet first. They start taking swings at each other, each looking to take the other down long enough to retrieve the prize...and Lumas dodges a lariat attempt by Sua before dropping him with a spinebuster onto the roof! SATURDAY NIGHT SPECIAL, ON A SPECIAL MONDAY NIGHT! Sua grabs his back in pain, and we hear a loud rumble from the distance which could spell disaster if Lumas isn't careful...but he still starts making the climb up the ladder.
He gets about halfway up when someone grabs him from behind...it's Mercenary! Once again Lumas has been cut off as Merc sends him into the roof, but Lumas absorbs the blow and gets to his feet. Lumas tries to go for another Saturday Night Special, but gets blocked as Merc eventually just shoves him toward the edge of the cage! Lumas manages to avoid falling clear off, but is left holding on for dear life to the side as Merc turns his attention back to the ladder. He once again makes his ascension as we see Isabella trying to rush to stop him...but gets cut off by Hazel! Hazel goes for the Spice Rack, but it's countered by Isabella who drops her with a SNAFU! Isabella turns around, only to realize that the distraction was enough for Mercenary to make it to the top and retrieve the briefcase! It's all over!
DING DING DING
Dobrev:
And your winner, earning a future shot at the CW Broadcast Championship...
MERCENARY!
We see Mercenary celebrating at the roof of the cage with the briefcase in hand before he stares down Isabella...and Jake Lumas, who has finally managed to make it back onto the roof. His lingering issues with both competitors appearing to not quite come to an end as we cut back to Marcus and Valentina at commentary.
Woo:
What a wild, wild match! Chaos inside the ring and out, all building to this moment! Great efforts by all involved, and kudos to Mercenary who has earned a shot at the CW Broadcast Championship!
Gomez:
After the hell he's been through to get that win tonight, I think David Miller will have to be very careful going up against Mercenary when the time comes!
Woo:
Folks, we're going to take a moment to get this chaos cleaned up, and when we come back we have The Revelation taking on Stitches and Nevaeh in tag team action! In the meantime, I'm hearing there's something going on at the boat dock...
With that, we cut away from ringside to find out what's happening at said dock ...
Gideon Gage has found a secluded part of the beach to get ready for the upcoming main event. He practices his punching, screams at trees, does push-ups, the usual. As he warms up, a shadow is cast over and him and he doesn't have to look. He audibly sighs out loud as he turns to see Grizzly Duggan.
Duggan:
There you are, Gage. It was pretty hard to find you it's like you're trying to hide or something! No need to be nervous about the big main event.
Gideon looks very annoyed as he walks over to Duggan.
Gage:
What in the fuck do you want this time, Duggan. Why do you continue to fucking bother me when I am trying to prepare for my matches. Just FUCK OFF already!
Grizzly just smiles at him.
Duggan:
Just wishing all of my team good luck! I know Rampage is going to bring this home two years in a row, we've got the most stacked team on this whole island and I had to go around and personally wish each one of them good luck before they step into the octagon.
Gideon knows what Grizzly is trying to do here, but he plays into it anyways.
Gage:
You fucking know what, Duggan? You're really starting to PISS ME OFF. This stupid fucking Rampage team doesn't NEED YOU. You gonna cheerlead outside the cage with a big fucking green flag? We don't want you around. In fact, you are affecting my mental state, and I would prefer it if you stayed in your fucking hotel room and watched it on TV you BEARDED, WASHED UP, DUMB FUCK. The last thing we need after winning is you coming in and taking all the fucking credit! Get the FUCK OUT!
Duggan stares down Grizzly like he wants to do something about it, but he chuckles instead.
Duggan:
I affect your mental state, Gage? You don't want me around, then fine. That's no problem. I'll stay home. Stay home and watch you be eliminated.
He walks off as Gideon pushes over a palm tree out of anger As we transition to...
The camera cuts backstage to Ace Heart who is standing by.
Heart: Tonight tag team history will be made, we will either see The Southern Express break the 364 day mark set by The Moors Murders OR my guest at this time become the first tag team in a year other than the SE to call themselves EWC Tag Team Champions of the World…
The camera pulls back to show Ace with Samantha Hamilton, Xavier Reid and 'The Memphis Mouthpiece' Tommy Love
Love: That's right Ace, this match here tonight isn't just about The Southern Express and their 364 days as champions, it's also about MY team right here and their quest to stop the express in their tracks, to bring a end to the nearly year long run Bobby and Jimmy have had and pump new life into the dying tag team division
Reid: Tonight is more than just two eras of wrestling colliding it's about two different wrestling philosophies coming head to head...Bobby and Jimmy think you have to be 'tag team or singles', that it's either one or the other and Samantha and I will never limit ourselves to that archaic 'old school' mentality…
Hamilton: I personally find it a bit ironic that only after we became an official unit did they start this 'stay in your lane' crap. Back at Brawl #555, we didn't just see the debut of The Diamond Dogs, but we also witnessed Killjoy and Gabi Vee - both Love Club members at the time - team up.
Sam tilts her head curiously whilst wearing a very knowing look.
Hamilton: I don't remember Ito or Gabi getting told to 'stay in their lanes'. But please … one of you correct me if I'm wrong about this.
Reid: Was it because you didn't see them as the threats you see us? Because you didn't think of them as threats to the tag team division or see them possibly staying together long enough to challenge for those tag team championships?
Love: We went into that tournament with TWO teams to better our odds and that's exactly what we are doing now...The Southern Express, The Xtreme Ravagers...hell The Young Lions, all Love Club teams and it gives us the best odd to keep those championships in the Club...hell if I could find Killjoy a tag team partner you better believe I'd add a fourth team…
Hamilton: But you're not thinking of it that way. You're being selfish. Seriously, what the hell was that 'there's no love here' nonsense? You fucking serious?! We told you back at Uprising we were coming in and facing you with nothing but the utmost of respect, and had just the same intentions of holding those belts with said emotions.
But now, you've ruined the ability to come in with respect … at least for you two. You've only proved I'm not wrong. You've repeatedly talked us down … and your words reek of desperation. Me and Reid have been on our respective brand posters the past two years in a row. That's not a mistake, and you're about to learn why we're looked at as the top in our appropriate brands soon enough.
Reid: Tonight, here on the same island where all this started for you, Samantha and I end it all for you...poetic isn't it...right here on Phuket Island, where last you you became the EWC Tag Team Champions we make you FORMER EWC Tag Team Champions while ourselves winning the championships for the first time and usher era in tag team wrestling…
Love: Tonight history will be made here at Parabellum but it's not the history you all want, tonight The Southern Express's 364 day run comes to an end, there will be no day 365, there will be no record broken, we will leave them forever tied with The Moors Murders...the history that will be made is The Xtreme Ravagers becoming the NEW EWC Tag Team Champions of the World and these fans will bare witness to the end of The Southern Express…
Tommy smirks as Xavier and Sam cross their arms, forming their signature X as we cut to...
The camera cuts to where we see the Rampage General Manager, Grizzly Duggan, walking backstage.
Leaning against a wall, we find Iggy Swango, who is wearing her signature leather jacket and sunglasses.
Grizzly:
Good to see you, Iggy. You pumped for the main event?
The Dream Sound Revolution member and leader of the Iggy Swango Experience takes off her sunglasses and straightens up. She pauses.
Iggy Swango:
Damn straight I am. I expect to lose my voice tonight, from all the cheering.
She smiles as she sees somebody coming from a distance.
Grizzly:
That's what I like to hear. I'm glad there are no hard feelings. I wish there was a way you could have been on the team, but Buzzard decided to go another direction.
She smiles even bigger. Ignoring the words of her general manager
Iggy:
Hey! What a surprise running into you here, Dio!
Dio walks up to where Iggy and Grizzly were standing.
Dio:
Lady Stardust, what a great surprise seeing you outside of my locker.
Iggy:
Oh, this is your locker? I had no idea.
She laughs.
Anyway, Duggan, have you met my good buddy, Dio? He's a great dude. Not to mention, he knows a lot about stars.
Grizzly stares at the captain of Team Prime. Dio stands quietly next to Iggy.
Iggy:
Don't believe me? Check this out. Dio, what is the closest star to earth?
Lady Stardust throws her hands up, obviously impressed.
Iggy:
See, what did I tell you! Isn't he great?
The Rampage GM doesn't look impressed.
Grizzly: Iggy, don't forget where your loyalties lie.
Iggy:
Don't worry, I'm all over it
Iggy grabs a couple of hand-made signs that were sitting next to her. She lifts one sign up. "PRIME HAS BIG DIO ENERGY" before quickly moving it to the back of the stack, revealing a new sign that reads "GO TO HELL TEAM RAMPAGE..."
Grizzly looks stunned. Iggy looks at the sign, she seems slightly
embarrassed
She flips the sign over. It reads, "..
EXCEPT MELODY MALONE XOXO
"
Iggy:
Anyway, I'm sure you have important things to attend to, so yanno, see you later.
She waves her GM away with one hand. Grizzly walks away speechless leaving Iggy to chat with the Prime Captain.
We return to ringside where Nina Dobrev is set for the next match.
Woo:
Valentina, it's been an incredible night so far and we are only three matches into it! Scorpio is going on to the Insanity Cage, Mercenary is going to be getting a shot at David Miller and the CW Broadcast Championship, and Damage, Incorporated made a BIG statement before the upcoming Super 16 tag team tournament by defeating The Texas Angels!
Gomez:
If this night continues on this path, there won't be a show all year that tops it!
Woo:
Well, this next match is sure to blow the roof off. Let's go to Nina Dobrev!
Dobrev:
The following tag team match is scheduled for one fall! Joining us first, at a total combined weight of 480 pounds ...
THE REVELATION!
The lights across the sold out, jam packed arena dim. The crowd becomes silent as they wait in suspense to see who will walk through the curtains next to entertain them. Fog machines and strobe lights kick on as Audioslave's "Revelations" begins to play over the building's audio system. The fans immediately jump to their feet and begin to boo, their attempt to show one of the greatest tag teams in the history of the sport just what they think of them.
"You know what to do, you know what I did
Since you know everything just clue me in
I am such a wreck, I am such a mess
I know what I know, why don't you fill in the rest?
I will bring you down, I will make it bad
While you're feelin' proud, why don't you help me?"

"Mr. Sinister" Jaxon Realm and "The Incomparable" Johnny Debonaire, The Revelation, step out from the back, through the curtains and onto the stage. The duo look around, scanning the crowd and then scoff, unimpressed with what their eyes are seeing. Jaxon raises his right arm high into the sky as Johnny spreads his out, taunting the fans as the two soak in every single ounce of hatred the crowd is willing to throw their way.
"You know what to say, you know what I said
You know what I dream sleeping in my bed
You hold all the keys, you know all the roads
Why don't you guide me in, if I'm such a lost soul?
I'm spinnin' 'round, I will make you ill
Since I'm so broken down, why don't you fix me?"

Realm and Debonaire look over at each other, nod and bump fists, then start their stern march towards the ring. Sliding in under the bottom rope in synchronization, the two hit the ring and take to the second turnbuckles of two opposing corners of the ring, looking out to the crowd, arms held high.
"Such a shame that I wouldn't know by now (I wouldn't know by now)
Your revelations
Cut me in, I don't wanna live without (Don't wanna live without)
Your revelations
Such a shame, such a shame that I wouldn't know by now
Cut me in, I don't wanna live without (Don't wanna live without)
Your revelations
Revelations"
Dobrev:
And their opponents, at a combined weight of 384 pounds ...
STITCHES X NEVAEH!
'One Missed Call (2008) Theme' plays as the lights go dark. As the beat drops at around the thirty seven second mark 'Gasoline' by Porcelain And The Tramps is mashed into the music at a more slow, methodical pace than usual. The curtains are brushed to the side, smoke spewing out from behind the curtains, and out walks Stitches with Nevaeh following close behind. A wide, red-painted Chelsea-esque grin is across the face of Stitches as he stares out at the crowd of people before him, Nevaeh has a similar smirk painted across her face.
Stitches methodically makes his way down the ramp, Nevaeh close behind him as she does her best not to let anyone touch her along the way. Stitches approaches the nearby steel stairs, climbs up onto the apron and begins walking the edge of the apron like a tight rope before reaching the nearby ring post. Nevaeh stands on the apron near Stitches and gives her backside a little shake before stepping between the ropes. Stitches climbs up onto the second rope and throws his arms out wide for the crowd to embrace him. Nevaeh strikes a pose of her own. As expected, the crowd does not embrace the two. Stitches steps down from the ropes and the two of them wait for their opponents.
Woo:
We've got a brand new tag team against two of the most-established members of the entire EWC roster! This one can go either way, Valentina.
Gomez:
Well, The Revelation are such wildcards. You simply don't know what can happen!
DING DING DING
Johnny and Nevaeh start us off. Johnny smirks as Nevaeh runs in at him. He deflects a right hand with his left elbow and drives a right fist of his own into her cheekbone. He bounces off of the ropes. She lays on the ground. Johnny jumps over her. She gets up to her feet. Textbook dropkick! Johnny goes down. Nevaeh wiggles over and puts him in a reverse chin lock. Johnny pushes himself to his feet and shoves her into the ropes. She bounces back and gets met by a hard knife-edge chop. Johnny grabs her and pulls her into the Revelation corner. He tags in Realm. Johnny grabs her by the wrist and steps underneath in an armbar. Realm leaps over the top rope and brings a double axe handle onto her shoulder. Realm drives an elbow hammering down into her shoulder again. Johnny leaves the ring. Realm is really working on the arm of Nevaeh. He grabs her by the wrist and yanks downward hard, wrenching it and forcing her to her knees. He drives a hard right fist into her shoulder and then puts pressure down on it while wrenching upward with a submission hold.
Woo:
Jaxon Realm is really working Nevaeh's arm down.
Gomez:
It's smart. Immobilize her and keep her from making a tag to the X-Division Champion.
Nevaeh refuses to give up, so Realm walks back over and tags Johnny in. Real twists Nevaeh's arm and holds it for Johnny. Johnny comes in and drives a double axe handle down on Nevaeh's shoulder. He hooks her up and lifts her into the air, looking for the Smash and Grab. But Nevaeh drives a hard right fist into his head, causing him to drop her. With her left arm in pain, Nevaeh drives right after right into Johnny's face. Johnny takes a swing at her, which she can't block at the moment. But she ducks, instead, and drives a right knee into his stomach. He doubles over gasping for air. Nevaeh stomps her way to her corner and tags Stitches in. Stitches steps through the ropes and stalks towards Johnny Debonaire.
Woo:
Now HERE we go. A little more of a balanced matchup.
Gomez:
I mean, Nevaeh is Nevaeh. She can, and always has been able to, take care of herself.
Woo:
This is very true. I just meant in terms of size. In fact, Stitches now holds the size advantage.
Johnny comes at stitches with a right hand. Stitches eats it and laughs. Stitches grabs Johnny by the throat and lifts him high into the air. The referee begins a count. Stitches drops him down to the ground. Johnny scrambles backwards to his corner. Jaxon Realm tags himself in. Realm, standing at the same height and weighing five less pounds than Stitches, steps in and goes nose-to-nose with the X-Division Champion. Stitches and Realm lock up. They are at a stalemate, with neither man gaining the advantage. They break their lock and then try again. This time, Realm drives a right hip hard into Stitches' gut. Stitches is bent over now. Realm hooks Stitches up, looking for The Fatal Fall. Nevaeh is back into the ring and leaps and drives a forearm into Realm's face. Here comes Johnny! Johnny grabs Nevaeh by the hair and slings her out of the ring. The Revelation is now alone with Stitches. Realm grabs Stitches by the arms and holds them behind his back. Johnny drives a hard right fist into the Carnival Clown's face.
And another.
And another.
Johnny does this six times or so before Realm finally releases his grip on Stitches. Nevaeh tries to get back into the ring, but Johnny Debonaire runs and boots her in the face. She falls back to the floor. Jaxon Realm lays Stitches over his knee and Debonaire is heading to the top. They are looking for the Lamb to Slaughter! Stitches reaches up, however, and punches Realm in the throat. Realm drops Stitches. Nevaeh is back up on the apron and she shoves Johnny off of the top rope and to the mat hard.
Woo:
This action is all over the place!
Gomez:
Who is even legal right now, Marcus?
Woo:
I think it's Stitches and Realm still.
Stitches stands up to his feet as Realm gasps for air. Stitches lifts Realm up and drops him with a sidewalk slam, bringing the air back out of Realm. He rolls Realm over and sits on with a camel clutch, but grasping ahold of Realm's mouth with his hands and yanking away from his skull. The Cheshire Smile! Realm is screaming through muffled fingers in his mouth while Stitches is yelling at him and laughing. Nevaeh smirks on the apron as Stitches releases one hand and reaches out. She leans over and tags Stitches. She steps into the ring and runs the ropes on the opposite side. She returns and drills Realm with a basement dropkick right between the eyes! Stitches gets off of Realm and pulls his fingers out of Realm's mouth. He goes to the apron. Nevaeh rolls Realm over and covers.
ONE...
TWO...
Debonaire is in the ring just in time to break it up.
Stitches runs back into the ring and swings with a clothesline at Johnny. Johnny ducks and olés Stitches out of the ring and to the outside. He grabs Nevaeh and brings her up and drives her into the mat with the Smash and Grab! But he's not the legal man. He releases Nevaeh and returns to the apron. Realm slowly crawls over and covers Nevaeh!
ONE.
TWO...
TH-KICKOUT BY NEVAEH!
Woo:
This match has been incredible!
Gomez:
I am on the edge of my seat and so are all of these fans, Marcus!
Realm gets up and tags Johnny back into the match. Johnny sees Stitches getting up to the ring apron. He runs and delivers a shotgun dropkick, but Stitches side-steps it and Johnny hits the ropes and bounces backwards onto the back of his head in the ring. Realm makes a run at Stitches, but Stitches drives an elbow into Realm's face over the ropes. Realm bounces backwards. The referee rushes Realm out of the ring as Nevaeh crawls over and lunges at Stitches, tagging him into the match. Stitches steps into the ring quickly and grabs Johnny Debonaire. THE SOUND OF SILENCE! Stitches rolls Johnny over and covers him!
ONE...
HERE COMES REALM!
TWO...
NEVAEH CUTS REALM OFF!!
THREE!!!
DING DING DING
Dobrev:
Here are your winners...
STITCHES X NEVAEH!
Woo:
Stitches and Nevaeh get the win!
Gomez:
Safe to say they were heavy favorites heading into this match. And although The Revelation showed us some very good competition tonight, it was the wily veterans who came away with the all-important victory.
Woo:
An all-important victory heading into the Super Sixteen! Folks, there is a commotion at the boat dock, and it sounds like we're about to hear from the Tag Team Champions!
As Stitches and Nevaeh continue to celebrate, we cut away from ringside...
The camera cuts backstage and inside The Love Club Facial Edition locker room, which is located inside the production barge at the boat dock. We find Bobby Rose and Jimmy Lane, along with their manager Bunny Love finishing up getting ready ahead of tonight's EWC Tag Team Championship match. There is a knock at the door, which slowly opens and the head of Pepper Montana peaks in
Montana
: Everyone decent…
He looks around until he spots Bunny and looks a bit disappointed that she is 'decent' and clothed
Montana
: Oh, I guess so...well…
The door fully opens as he and his crew walk in, followed closely by EWC Networks Patricia Wolfe, who did the EWC Exclusive: Chasing History, this week
Wolfe
: Pepper I told you this is my interview, I have exclusive rights to The Southern Express…
She waves a piece of paper at Pepper, who waves it off
Montana
: I told you, I don't care what Chris Brock assigned you, this is a EWC PPV and his Paramount power doesn't reach here...furthermore I believe we are in International waters…
Wolfe
: We are in Thailand you idiot and YES, Mr. Brock's direction still holds power on a EWC PPV, he's a EWC GM…
Montana
: Blah, blah, blah...guys, tonight you step into that ring…
Wolfe
: Chasing the mark set by…
Montana
: The Moors Murders of…
Wolfe
: 364 days…
Bobby and Jimmy's head go back in forth as if they are following a tennis ball as it's hit back and forth across the newt as the two backstage personnel trade off with their question
Montana
: WILL YOU STOP ASKING MY QUESTION!!!
Wolfe
: THEY ARE MY STORY!!! Paramount owns the right to the Express!!!
Bobby looks at Bunny, who shakes her her as if to say 'don't worry about that' before turning towards the two
Love
: LISTEN, we are trying to get ready for our match here tonight and we don't have time for your turf war, we are on the cusp of history here tonight and I don't need the two of you giving my team whiplash with your questions…
Rose
: It's ok, we get it, you want to be out front on the biggest story here in the EWC…
Lane
: Our quest for 365 days as EWC Tag Team Champions…
Rose
: Tonight we get back into the ring with The Xtreme Ravagers…
Lane
: And we will beat them again but this time…
Rose
: We will surpass The Moors Murders as the longest reigning team in EWC History, cementing ourselves as the GREATEST tag team in the history of the EWC...
Lane
: And continuing this historic year where we have brought the tag team division to the forefront of the EWC…
Rose
: We have done more for tag team wrestling here in the EWC than any team in this business...look at all the champions we've beaten this season, Stitches, the Undisputed Champion, Gabi Visconty, and Xavier Reid, the International Champions, Stitches again as the X-Division Champion and tonight we get to add to the HBO Broadcast Champion to the list...no other champion has had the run we've had this season…
Lane
: Undefeated this season, nobody else can say that…
Rose
: And tonight, standing in our way of history is our 'friends' our 'family'...real nice right? Maybe after this Jimmy and I will head to Brawl and Rampage and challenge them for their championships and say 'it's not personal...
Lane
: That it's been our long time/short term dreams of being the International and HBO Champions
Bobby shakes his head.
Rose
: Tonight we end the Xtreme Ravagers' quest for these championships...we make them 0-2 in tag team championship matches and send them back to the starting line...we move on past them and enter the 16 Super Tag Team Champion Tournament the only way we should be...the defending tag team champions…
Bobby and Jimmy high five as they walk past Patricia and Pepper as Bunny smiles as we cut to the backstage area...
Tensions run high in the 3C locker room. One one side stands Candy & Gabrielle Visconty, wearing their red 'Brawl' shirts. On the other, Robbie Rayder and JFS with their orange 'Paramount' shirts.
Candy: Looks like things just aren't so sweet anymore, are they.
The two teammates each stand on opposite sides, staring each other down.
JFS: Looks like it.
The door opens as Saidie Sharpe and Carley California enter the room, wearing 'Prime' blue.
JFS: What?! Carley, you can't even be on my side?! What is this?!
The two of them stand with Gabi and Candy as the men shake their heads.
Carley: Us ladies have to stick together.
They fistbump Candy and Gabi as silence hangs over the air, each side glaring at one another ........... until they all burst into laughter.
Gabi: C'mon, let's just get this over with!
They all start heading out of the locker room laughing as we hear them talking about the main event.
Robbie: I think whoever's eliminated first has to buy the next three dinners ... and if I know Candy, she'll be ordering extra dessert.
Saidie shuts the light off behind them, and closes the door as we cut elsewhere...
Elsewhere in the backstage area, a marching band suddenly begins to stamp through, playing music for all to hear. At their head is their conductor: Rampage's Josh Gavin. The Number One Contender to Asriel Buzzard's United States Championship appears to be in a jovial mood, cloaked in Rampage green as he leads the green-clad band around. Josh Gavin looks to the camera and flashes that signature grin full of cheek.

Gavin: LADIES AND GENTLEMEN, GET UP OUT OF YOUR SEATS! MARCH! AND SING! FOR THE GLORY OF TEAM RAMPAGE!

Gavin begins to sing, as the lyrics appear on the screen.

Gavin: At this show we're on a roll, ro-ha! Ro-ha! Rampage wages a war for the age -- and we-will-take-the-stage! Ro-ha! Ro-ha-ro-ha-ro-ha!

Gavin points to a banner with Ezra James' mug emblazoned on it.

Gavin: Here we've got an Ezra James, I swear to god he isn't lame! He's going to change the game! Ro-ha! And he's uh... He's um... Uhh...

Gavin looks around and whispers to the camera.

Gavin: Do you think they can tell he's the only one of them I don't actually know? Shhh... Don't tell them I failed the research check. AHEM! FLAG BUDDIES, LET'S GO!

Flags with Gideon Gage's bald head fly.

Gavin: Giddy Gage is all the RAGE, but only to the angsty teen age! But he's on Team Rampage! Ro-ha! Ro-ha! His bald head will blind our foes, he'll steamroll the bitches and fuck some hoes! Cuz Gage is on a Rampage! Ro-ha! Ro-ha-ro-ha-ro-ha!

The royal banner of Queen Melody Malone is unveiled.

Gavin: Melody is a Queen, tonight she kicks those men in the peen! For the glory of Team Rampage! Ro-ha! Ro-ha! Her Royal Majesty is a treat to see, as she takes her heels to the enemy! And she is on Team Rampage! Ro-ha! Ro-ha-ro-ha-ro-ha!

A banner shows Asriel Buzzard's head, with the US Title eclipsing most of it.

Gavin: Here we have the Co-Cap, Buzzy Beetle is the US Champ! He and the Ace lead Rampage! Ro-ha! Ro-ha-ro-ha-ro-ha! I hope he leads us to victory, so it'll look better when he loses to me! And then I'll be US Champ! Ro-ha! Ro-ha-ro-ha-ro-ha!

Finally, the big gold and green banner is reserved for the Undisputed Champion.

Gavin: AND THEN THERE'S CHUNKY-Um, I mean Ace. Acey King. Ahem... The other Cap, we have our KING! For him we SING, the lord of the RING! Ro-ha! Ro-ha! He's the Champ of you and me, at least until Josh Gavin sets you free! But for now folks he's our Champ! Ro-ha! Ro-ha-ro-ha-ro-ha!

Gavin salutes to the camera.

Gavin: TONIGHT Rampage takes home the crown. We've got a King, a Queen, a jester, an enforcer and whatever Ezra James is. But on this night we SHOW... Why Rampage is the workhorse brand. A brand that Josh Gavin WILL lead one day. And now... Back to the show!

We hear a round of applause for the musical number before we cut to ringside...
EWC World Tag Team Championship Match
The Xtreme Ravagers
VS The Southern Express


Match Writer:
Robbie Rayder
We return to ringside where Marcus and Valentina sit behind the desk at ringside.
Woo:
Our next match is one of those matches where you can honestly say these teams know each other, because... well they DO know each other. So as much as we expect a lot of fireworks from both teams, since they do know one another so closely, we may just see some good old-fashioned tag team wrestling here tonight.
Gomez:
That would have to put the advantage towards the three hundred year old boys from the south, but don't count out the deadly strikes from Hamilton and Reid. Bottom line is this, Marcus, with the Xtreme Ravagers looking to add gold to their waists, and the Southern Express looking to retain, the real winner is the Love Family because they get the gold either way. Smart man that Tommy... Not sure how many times he hears that from others, so he better capture that sound bite. We do have to wonder what kind of shape Samantha Hamilton will be in after that monstrous broadcast champions match earlier tonight though. This will be an interesting one! Nina! Let's go Mami!
Dobrev:
The following match is for the EWC World Tag Team Championships. Joining us first, from the Love Family, The HBO Broadcast champion, 'The Titaness' Samantha Hamilton, the International Champion, Xavier Reid. They are ...
THE XTREME RAVAVGERS!!!
As Heavenly's 'Bravery In The Field' plays over the PA system, we see the figures of Samantha "The Titaness" Hamilton and Joseph "Orion" Hunter standing next to each other. Not too far away, "The Memphis Mouthpiece" Tommy Love is beside Xavier Reid.
Each manager walks alongside their respective clients.
When everyone arrives at the ring, Tommy and Joseph pull the ropes open, allowing Sam and Xavier to step inside. The two wrestlers stand in the center and form an X with their arms. They stay in the center for a few moments before going to a corner, awaiting their opponents. Joseph heads to the back as Tommy motions that he's going to stay at ringside.
The electric guitar kicks in to 'Stranglehold' as the crowd gets to their feet, some of the older females in the crowd start to scream like they did when they were younger as Bunny Love walks out onto the stage and is quickly followed by Bobby Rose and Jimmy Lane
Dobrev:
Being accompanied to the ring by Bunny Love, from Nashville, Tennessee, They are the EWC Tag Team Champions of the World...Bobby Rose and Jimmy Lane
THE SOUTHERN EXPRESS!!!
"Stranglehold" by Ted Nugent plays as The Southern Express make their way out. Bunny leads the way as the pair reach out and high five with the fans as the walk to the ring, Bunny marches up the steps and steps through the ropes as Bobby and Jimmy climb up onto the apron and step through the ropes, take off the titles and hands them to Bunny and head to opposite corners, Jimmy climbs up to the middle turnbuckle and Bobby stands in the corner as both men toss out bandanas to the crowd as Bunny stands in the middle of the ring, holding up both tag team championship belts
Woo:
Four champions in the ring but only the Tag Titles matter in this match. And here we go!
DING DING DING




Sam and Bobby step out as Xavier and Jimmy start to circle in the ring. They go for a tie up but Jimmy side steps Xavier for the moment. Xavier goes back after Jimmy, who deftly whips Xavier into the ropes. Xavier comes off the ropes and hits a shoulder block. Xavier runs towards the far ropes as Jimmy gets to his feet. Xavier goes for a running boot but Jimmy side steps him. Xavier turns and Jimmy puts him to the mat with a hip toss. Both men get back up and Jimmy sends him back down with an armdrag. Jimmy reaches over, and tags in Bobby. Bobby climbs up onto the second rope and comes down with a double ax handle on the shoulder of Xavier. Bobby tags in Jimmy. The two whip Xavier into the ropes. Bobby hits a drop toe hold, sending Xavier face first to the mat. Jimmy drops an elbow to the back. Xavier tries to roll away but Bobby hits a knee. Both Jimmy and Bobby stand over Xavier. They fist bump then both drop a fist across the forehead of Xavier to applause from Bunny at ringside.
Woo:
That is what The Express talked about all week leading up to this match. Solid Tag team wrestling. There is nothing that can replicate over thirty YEARS of being there for your partner day in and day out. This is exactly what we would expect from a veteran team like The Southern Express.
Gomez:
Take their jock straps out of your mouth, Marcus. The match has barely started here. They are isolating Reid to wear him down early. Hamilton is already not 100% after the match earlier tonight. This is about divide and conquer.
The two pick up Xavier and drag him towards the ropes. Bobby climbs out to the apron ,then Jimmy slingshots Bobby in, going for a Rolling Nashville Destroyer. Xavier rolls through, stands and lands a stiff front kick to Bobby as the ref forces Jimmy to the outside. Xavier rakes the eyes then walks over and tags in Sam. Sam runs towards a standing Bobby , but counters with a deep armdrag. Bobby holds onto the wrist lock . He goes to tag in Jimmy but Sam counters and shoves Bobby into Jimmy, Knocking him off the apron. Sam Webb's Bobby across the ring and into the turnbuckle beside Xavier. Sam tags in Xavier, then starts to whip Xavier towards the far term buckle. Xavier stops, counters and forces Sam towards the prone Bobby in the corner and she hits a helluva kick. Bobby takes three steps then falls flat to the mat and Xavier goes for a cover but Sam stops him. The two pick up Bobby and throw him through the ropes to the floor, landing beside Jimmy. Sam goes to the far ropes while Xavier turns his back towards the Southern Express. Sam rushes towards Xavier, who launches her over his head, over the top rope and on to both Bobby and Jimmy with a double foot to the face. The three land on the outside as Xavier rolls to the outside then picks up Bobby and rolls him back in the ring.
Woo:
WOW! What a show of innovative offense by The Ravagers there! Samantha Hamilton may not be as tired as we initially thought!
Gomez:
This is what being the new generation of talent is all about. They aren't going out every night, grabbing beers and hookers, doing blow in the bathrooms. They treat their bodies right and maintain them constantly. That is how you counter 30 years of being partners!
Sam gets to her feet and heads back to her corner, but not before throwing Bobby back in the ring. Xavier starts stomping on Bobby. Xavier pulls Bobby back up to his feet then whips him into the turnbuckle. Xavier pulls the ref towards him and talks to him about Jimmy on the outside as Sam chokes Bobby. Jimmy tries to get into the ring but Xavier points at him and the ref tries to keep Jimmy on the outside. Xavier runs over and lands a series of short kicks to the stomach of Bobby. Xavier tags in Sam and the two of them grab Bobby by the throat and hip. They both lift up and then send Bobby down to the mat with a double chokeslam. Sam makes a cover as Xavier rolls outside.
ONE...
TWO...
Jimmy makes the save, kicking Sam in the back of the head. The ref forces Jimmy back out of the ring. Xavier rolls back into the ring behind the ref, CLAPS his hands together as Sam rolls out. The referee acknowledges that as a tag, sight unseen, and Xavier locks in a neck vise on Bobby. Bunny is livid on the outside about no tag as Tommy simply applauds. The ref turns around and sees Xavier in the ring and Sam standing on the apron. Sam claps her hand together, mimicking the sound of a tag as Xavier nods in agreement..
Woo:
This is a dirty, but really smart play here by the Xtreme Ravagers. They can play the same mind games that The Express can.
Gomez:
Anything they can do, we can do better is the motto Xavier and Sam are using here tonight and it looks to be working!
Xavier pulls Bobby up to his feet, still holding onto the neck vise. Sam tags herself in, then lands a side kick to the chest of Bobby as he's held open by Xavier. Xavier goes to the apron as Sam works on the arm and shoulder of Bobby with a series of short elbows. Jimmy and Bunny clap, trying to motivate the crowd to help Bobby. Sam locks in a hammerlock, standing behind Bobby. Bobby thinks about flipping backwards over Sam but can't because of the pain. Sam backs up towards her corner, but Bobby hits an elbow to her nose. He hits another, breaking free of the hammerlock as Sam holds her face. He stumbles and reaches towards Jimmy but Xavier runs around the ring and pulls Jimmy off the apron and into the guard rail as Bobby reaches towards his partner's corner. The ref yells at Xavier as he walks back around the ring. Bunny and Tommy get into an argument as Sam lands a kick to the back of the neck on Bobby. She pulls him back over towards Xavier. They both look at the ref and hold their hands out, making a tag. Xavier grabs the very weakened Bobby with a neck vise again as Sam steps her way to the apron.
Woo:
Bobby is looking very worse for wear right now. The Express have not been in a spot where they aren't able to tag out as quickly as they are used to in a LONG time. This strategy by the Ravagers is paying dividends!
Gomez:
HOLD IT WITH YOUR DIAMOND HANDS RAVAGERS! TO THE MOON!
Bunny slams her hands on the mat as Jimmy gets back up on the apron. Xavier yells at the crowd as he cranks on the neck vise. Bobby slowly gets back to his feet. He drives an elbow into the gut, then another, then another. Xavier rakes the eyes of Bobby then blatantly chokes Bobby as the ref counts to break the hold.
1
2
3
4
Xavier lets go then tags in Sam. The two of them pull Bobby up and whip him into the ropes for a double back drop. Bobby stops and hits a double DDT on Sam and Xavier as the crowd pops. Tommy is livid as Jimmy and Bunny cheer on Bobby to make the hot tag. Sam gets to her feet first and tries to stop Bobby but he makes the tag and Jimmy comes in over the top rope, hitting Sam with a kick in the chest! Xavier gets up and Jimmy lands a right hand. Sam stumbles back over and gets a right hand as well. Jimmy grabs Sam and Xavier by the head and hits their skulls together. Jimmy holds onto Sam's head as Xavier falls to the mat. Jimmy whips Sam into the ropes. He misses a clothesline as Sam comes back off the near ropes. Sam comes off the ropes again, going for a clothesline of her own but Jimmy hits a drop toe hold, sending Sam head first into the crotch of Xavier. Xavier doubles over in pain as Sam crawls away from her partner. Tommy gets up on the apron but Bobby runs over and lands a right hand, sending Tommy to the floor.
Woo:
Who would have thought the day would come that we would EVER see the Southern Express attack their long time manager Tommy Love?
Gomez:
They did say that they did a #FACETURN recently. Out with the old, in with the new. Bunny Love is now the tag team specialist of the Love Club!
Jimmy walks over and grabs Sam, pulling her up by the hair. Bobby joins Jimmy and they whip Sam cross corner into the turnbuckle. Bobby gets on all fours just in front of Sam as Jimmy runs towards her. Jimmy steps on Bobby's back and hits a Stinger Splash on Sam. She stumbles forward and drops to a knee then face first to the mat. Jimmy makes a cover as the ref gets Bobby back out of the ring. Xavier quickly drives a knee into the side of the head of Jimmy to break up the pin attempt before it even gets to one. The ref admonishes Xavier and forces him out of the ring. Bobby makes a loud CLAP as Jimmy rolls out of the ring. Bobby then enters the ring and locks in a reverse chin lock on Sam. The ref turns around and looks at Bobby then at Jimmy. Bunny makes a slapping noise with her hands and looks at Tommy, who is just now getting to his feet.
Woo:
Both teams using the same strategy now, this might as well be a Tornado tag match! What in the hell is going on here?!
Gomez:
It's called level setting. Sam and Reid started it, so the Express are using it to their advantage as well. This is just a game of one upsmanship at this point.
Bobby tries to keep Sam down but she gets back to her feet. He switches into a side headlock, but she shoots him off into the ropes. Bobby hits a shoulder block, sending Sam to the mat. He comes off the far ropes again and Sam ducks down. Bobby comes back off the ropes and Sam leapfrogs him. As Bobby hits the far ropes again, Xavier hits a kick to the back of the head. Sam spins and hits a roundhouse kick on a stumbling Bobby, sending him to the mat. Sam tags in Xavier, who climbs up to the top rope. Sam pulls up Bobby, locks in a bear hug then lifts him up, putting Bobby's head above her shoulders. Xavier jumps off the top turnbuckle and hits Bobby with a high knee to the forehead. Sam uses the force of the impact to drive Bobby down to the mat with a spinebuster as well. Sam rolls out of the ring as Xavier makes a cover.
ONE...
TWO...
Bunny pulls the ref out of the ring. Xavier is dumbfounded as Tommy runs over towards Bunny and the ref. Xavier motions to Sam, who grabs a chair from under the ring. She climbs into the ring. Xavier pulls Bobby up as Sam aims the chair at his head. Jimmy slides into the ring behind Sam and hits a low blow from behind. Sam just stops for a second as Jimmy gets to his feet, realizing there's no effect with that punch. Sam spins and goes to waffle Jimmy but he ducks out of the way. The chair comes off the ropes and hits Sam in the nose. Sam falls to the mat, holding her face, as Jimmy picks up the chair. Xavier lets go of Bobby, who slumps to the mat and starts towards Jimmy. Jimmy slams the chair on the mat then tosses the chair at Xavier and crumples to the mat, feigning injury. The ref separates Tommy and Bunny then slides into the ring seeing Xavier holding the chair. Xavier drops the chair and pleads his innocence.
Woo:
Some old school smart moves here by the Express. Making Reid hold the bag so to speak when the ref looks is a classic move!
Gomez:
Except that it was actually the Express who did all the damage with the chair. #FACETURN my ass!
The ref kicks the chair out of the ring as a slightly stunned Sam and Xavier both pull up Bobby and Jimmy from the mat. They both go for stereo body slams but Bobby and Jimmy slide off the shoulders and behind the two of them. Bobby and Jimmy spin Sam and Xavier around for stereo Southern Stunners, but both shove the Southern Express members away. Jimmy runs towards Sam and catches her with a Cactus Clothesline, sending both of them over the top rope and to the floor. Bobby tries to do the same with Xavier but Xavier sidesteps him and Bobby hits the ropes chest first, Xavier grabs Bobby from behind for a roll up. He holds the tights as the ref slides in for the count.
ONE...
TWO...
Bobby uses his momentum, rolls up Xavier, and holds the tights!!!!
ONE...
TWO...
THREE!!!
DING DING DING
Dobrev:
Here are your winners, via pinfall,
AND STILL EWC WORLD TAG TEAM CHAMPIONS… THE SOUTHERN EXPRESS!!!!
Xavier is beside himself as Bobby scrambles out of the ring. Sam rolls in as Tommy climbs into the ring. Bunny runs over and grabs the titles off the announce desk and takes them over to Bobby and Jimmy on the floor. Tommy kicks the bottom rope as Xavier explains to Sam what happened.
Woo:
THEY DID IT!!!! THE SOUTHERN EXPRESS HAS RETAINED THE TITLES FOR A RECORD BREAKING SEVENTH DEFENSE!!! They will now go down in history as the longest-reigning, defending, EWC Tag Team Champions of the World in history!!!!
Gomez:
CHEATERS!!!!! THEY CHEATED!!!!! He had a hand full of tights and you know it, Marcus!! What the hell was that?
Woo
: By hook or by crook, Those old dudes got the job done and are now in completely uncharted territory when it comes to the EWC Tag Team Championships!
On the rampway, the Express and Bunny Love are celebrating as fireworks begin to go off around Phucket Island, celebrating the history that The Southern Express just created before our very eyes!
Woo:
There will be a lot of celebrating for the Southern Express tonight, folks! Folks, I'm hearing that we're gonna be getting a look at part of Team PRIME gearing up for the main event which is coming up very soon!
On that note, we cut away from the ringside area ...
In their long jackets, Narumi Tsutsumi with her magical princess hoodie on and Megumi with her wooden sword at the hip are psyching themselves up for the night as Pepper Montana approaches them.
Pepper:
Megumi, it is nice to meet you. Narumi, it's been awhile since Legends Of The Cage, I'm glad to see you were able to make a friend since then. Senshi of the Blade, they say you're the best girls of Prime. Both of you came to the EWC alone, what in your journeys convinced you to become so friendly?
Megumi:
The way of the warrior is always a path of self-improvement, and being able to form bonds with others is something that also strengthens the individual. It's empowering to have a purpose and people that are important to you, else one's strikes are hollow. It's why fighting for Prime tonight drives us.
Narumi:
Precisely! I now have a training buddy, someone else to gush over anime with, and ever since I've met Megumi, I don't have creepers threatening me from the shadows.
Narumi looks behind Pepper as a joke referencing Legends of The Cage; no one is there.
Narumi:
Though some get a little too excited about us, and from afar start talking about socks and harems because there's too many women on team Prime for them to handle. Funny, no one has anything to say about the Southern Express not finding a singular woman for Paramount. This, despite Capture the Flag and the last Parabellum being won due to girls.
Megumi:
How will their honour recover if they are crushed by those they call such names?
Pepper:
Some might ask in turn, how do you two respond to Ace King questioning your dedication to Prime? Stating that out of the three of you, only Aiya was on the invasion show.
On warrior reflex, Megumi grasps her sword at the notion of their dedication being in question, but Narumi puts her hand on her shoulder.
Narumi:
We'll see him in the ring soon enough. First off, no one trains harder than Megumi, not even me. She's helped me take things more seriously as a senshi. Back home, questioning people's loyalty to the things they serve is a pretty serious charge, Ace! Be careful, don't question the hearts of people going through battles you don't understand, have etiquette.
Narumi takes down her magical hime hoodie and stares at the camera, her oni side coming through.
Narumi:
As for me, I literally had Prime FLAGS on the show, but I don't care? I was on the show TWICE! Ace, you'd have known that if you showed up to work on time instead of interrupting my victory celebration with your parking lot entrance. To think, on a show with a princess like me, Scorpio, and "Queen" Melody Malone, it's you that was the prima donna who couldn't show up on time like everyone else. Let alone the first to arrive and last to leave distinction, which I would have assumed was your type of mantra. Perhaps I've presumed too much of you.
Narumi smiles, gotten it off her chest.
Narumi:
But it's okay, I still respect you, you probably didn't notice but you were the one I said was the biggest threat when Pepper asked me at LOTC. You barely know who Megumi and I are because we're invisible to you right now. But the time may soon come where you won't get to raise your eyebrow in disrespect when you think of us, but instead we'll have your eyebrows raised in shock.
Narumi puts her hoodie back on and Megumi points at the camera to say they're coming for Brand Warfare, and then they both walk off.
TAG TEAM ELIMINATION OCTAGON ON THE BEACH MATCH
Team Brawl
Vs
Team Rampage
Vs
Team Paramount
Vs
Team Prime
Team Brawl:Candy, Gabrielle Visconty, King Flip, Jack Severn & Stephanie Matsuda
Team Rampage:Ace King, Asriel Buzzard, Ezra James, Gideon Gage & Queen Melody Malone
Team Paramount: Killjoy Ito, El Pablo, Jordan Sharpe, Marcu$ $t. John & Robbie Rayder
Team Prime:
Dio,"Headhuntress" Aiya, Narumi Tsutsumi, Megumi Sengoku & Saidie Sharpe
Match Writer:
FN'R
---
We return to ringside where Marcus Woo and Valentina Gomez are standing by!
Woo:
Folks, it all comes down to this. It's our main event of the evening, and the storm is really starting to swell up as we take you to the octagon on the beach for Brand Warfare!
Gomez:
Team Rampage is looking to take a second win in a row, but Brawl, Rampage, and PRIME are all ready to stake their claim as the dominant brand this year!
Dobrev:
The following match is a BRAND WARFARE match! Joining us first, EWC Indy Champion Dio, "The Headhuntress" Aiya, Narumi Tsutsumi, Megumi Sengoku and Saidie Sharpe ...
TEAM PRIME!!!
"Courtesy Call" by Thousand Foot Krutch begins to blare throughout the Island
Team Prime begins to come down the aisleway, starting with Saidie Sharpe, then Narumi and Megumi, followed by Aiya, and finally the team captain, Dio, all wearing blue PRIME T-shirts over their normal gear.
Dobrev:
Next, the team of King Flip, Jack Severn, Stephanie Matsuda, Candy and Gabrielle Visconty...
TEAM BRAWL!!!
"Berzerk" by Eminem begins to play throughout the Island!
Team Brawl makes their way out. Jack Severn is out first, followed by Candy and Gabrielle Visconty, then Stephanie Matsuda, and finally King Flip, the rich red of their BRAWL T-shirts garnering your attention.
Dobrev
: Introducing next, the team of, EWC United States Champion Asriel Buzzard, Gideon Gage, Ezra James, Melody Malone and EWC Undisputed Champion Ace King...
TEAM RAMPAGE!!!
"Another Fight" by Saint Asonia begins to fill the Island of Phuket!
Team Rampage begins to file out, leading the way first is Ezra James, followed by Gideon Gage, Ace King, Melody Malone and finally, Asriel Buzzard. The deep green of their RAMPAGE T-Shirts almost blend into the palm trees as they make their way to the octagon.
Dobriev:
And finally, making their way to the octagon, accompanied by their captains, EWC Tag Team Champions Bobby Love and Jimmy Lane, the Southern Express.... Killjoy Ito, El Pablo, Robbie Rayder, EWC North American Champion Marcu$ $t. John, and Jordan Sharpe...
TEAM PARAMOUNT!!!
"Superstar" by For Squirrels begins to reverberate everywhere on the island!
As the first verse kicks in, The Southern Express make their way out, quickly moving to opposite sides of the entrance way as Jordan Sharpe and Robbie Rayder are out first, followed by El Pablo, then Killjoy Ito and Finally Maru$ $t. John. The bright orange PARAMOUNT WRESTLING T-Shirts they are all sporting grab the attention of everyone on Phuket Island as they make their way to the octagon!
Woo:
Here we are folks... This is match for all the bragging rights! The team that wins gets to say they truly are the best in EWC... Everyone else? Well, they get to catch a flight to their next show looking to next year and another change at brand supremacy... Let's get this thing going!!!
DING DING DING
King Flip, Asriel Buzzard, Jordan Sharpe & Dio start this match off. Jordan Sharpe and Dio immediately go after each other, locking up in a shoulder/collar tie up. Jordan Sharpe gets the best of Dio and pulls him into a headlock. Sharpe wrenches at the neck and then shoves Dio backwards into the octagon wall, Sharpe lunges at Dio looking for The BFPT, but Dio ducks under the thrust and grabs on a waist-lock. Dio shoves JFS forward into the cage and then jumps into a dropkick against the back of JFS' head. These two know each other so well! On the other side of the cage, Buzzard has King Flip backed into the wall and is laying in some heavy bodyshots. Buzzard grabs on a side-headlock and rips King Flip backwards into a snap suplex. Buzzard advances on Flip but Flip jams a thumb in his eye and smashes Buzzard down with a DDT. Flip drags Buzzard up by his head and Irish-whips him towards the wall, Buzzard's face smashes into the wall and he's already got a cut on his forehead. Melody Malone reaches down from the top of the cage wall and tags herself in, slapping Buzzard in the head. Malone jumps down into the cage, she and Buzzard stare at each other but not for long as King Flip rushes in and slams Malone into the cage with a dropkick! Buzzard exits the ring via the cage door and goes back to stand with team Rampage.
Woo:
Team Rampage taking a united stand in the early goings!
Gomez:
Yeah, but will this loyalty last the night?
Flip drags Melody up by her hair but Malone fires back a slap that stumbles Flip a few steps. On the other side of the cage, Dio and JFS are still brawling it out. JFS hits Dio with a few elbow slams, Dio throws JFS down with a Uranage. Dio backs up to the wall and tags out to Narumi Tsutsumi. On the other side of the ring, Melody Malone slams Flip's head into the canvas off a tornado DDT. Melody drags Flip up, but again he goes back to the thumb in the eye. Flip grabs Malone in a headlock and drags her over to Team Brawl. Flip tags in Jack, who jumps down with a stomp to Malone. Flip drags Malone up and hits her with a Palm Thrust, Jack thumbs Malone in the eyes and goes for the roll-up!
ONE...
… BROKEN UP BY ACE KING!!!
Ace King drags Jack up and smashes his head into the wall. King Flip jumps over Melody and dropkicks Ace square in his chest to back him off. Flip goes after Ace but a ref makes Flip exit the ring. Jack Severn drags Malone up, and a slight rain has begun to fall over the match. On the other side of the ring, Narumi Tsutsumi has JFS in a waist-lock before dropping down into a roll-up pin. JFS kicks out and Narumi transitions into another roll-up, kickout from JFS. JFS gets to his feet and Narumi smashes into his chest with a knife-edge chop.
Woo:
Jordan Sharpe really laying it into Narumi here!
Gomez:
He wants to give this his all for Paramount, Marcus! Can't let up now!
Narumi lays into JFS with another chop, and then another chop. JFS is backed into the wall, Narumi starts rapid fire chopping at his chest as the rain begins to fall down harder and harder. There is a loud round of thunder that shocks Narumi for a second and gives JFS the window to drop Narumi onto the now puddled canvas with a spinebuster! Jack Severn and Melody Malone are in a shoulder/collar tie-up, but Malone loses her footing in the rain and Jack is able to pull Malone up and throw her forward into a buckle-bomb against the cage wall. Ezra James tags himself into the match and jumps into Jack with a massive dropkick! Jack moves! Ezra crashes to the puddled canvas and grabs at his back in pain. Jack drags Ezra up and slams him back down with a Uranage! Jack goes for the cover!
ONE...
… MELODY MALONE STOMPS DOWN ON JACKS HEAD!!!
As Melody goes to leave the cage, she also kicks some water into Ezra's face for tagging himself in. Ezra goes to lunge at Malone but Jack grabs his foot and rips it back causing Ezra to faceplant in the water. Jack Severn drags Ezra up, but Ezra jumps into a jaw-breaker. Ezra grabs on a headlock and lifts Jack up into a vertical suplex… BRAAAAAAIN BUUUUUUSTEEEER. Necessary Brain Surgery! Ezra goes for the cover!
ONE...
TWO...
… KICKOUT BY JACK SEVERN!!!
Ezra James rolls Jack over and begins to shove his face into a puddle, trying to drown Jack?! King Flip rushes into the ring and shoves Ezra up off Jack. Flip rushes at Ezra but Ace King jumps into the ring and flattens Flip with a moonsault! King drags Flip up and away while yelling at Ezra to finish it already. Ezra drags Jack up and lands Code Blue! Spinning rack neckbreaker! Ezra covers!
ONE...
TWO...
THR… KING FLIP BREAKS UP THE PIN!
Ace King grabs Flip in a headlock and pulls him away again, they both slip in the rain and land on the canvas punching at each other. On the other side of the ring, Jordan Sharpe has finally tagged out to Robbie Rayder who is currently pulling Narumi Tsutsumi into a belly-to-back suplex against the wall and then on to the canvas! Water splashes everywhere!
Woo:
Look out, WaterWorld! The weather getting rougher by the second here in our main event!
Gomez:
This storm could wash away everyone's hopes for a win if they're not careful!
Robbie Rayder drags Narumi up and smashes his elbow into her jaw, stumbling her backwards into the wall. Narumi shoves Rayder backwards where her partner Megumi Sengoku has rushed to rip Robbie backwards into a German suplex! Senshi Of The Blade land a double dropkick on Rayder before a ref makes Megumi leave. Megumi throws her partner a thumbs up before exiting. Rayder pulls himself up and gets grabbed by Ezra James in a head-lock, Ezra goes to pull Rayder up into a vertical suplex but Rayder flips into a Hurricanrana that sends Ezra face first into the canvas. Jack Severn pulls himself up and leans into Rayder with a hard knife edge chop. Jack goes for another but Rayder ducks the chop and rolls Jack up!
ONE...
TWO...
THREE!!!
JACK SEVERN HAS BEEN ELIMINATED - BRAWL HAS 4 REMAINING SUPERSTARS
Jack argues that his shoulder was up and that the ref was blind by the rain but Jack is thrown out none-the-less.
Woo:
Brawl takes the first hit in this match, with Severn eliminated!
Gomez:
Hit the road, Jack!
The War Queen jumps into the match, she quickly runs up behind King and pulls him off of Flip to rip him backwards into a German suplex. Then she goes to Ezra James and pulls him into a German suplex. Then she gives a German suplex to Narumi Tsutsumi. She goes for a German suplex on Rayder but he lands on his feet and jumps into a Poison Rana, spiking the War Queen on her head! Matsuda pulls herself up and eats a German suplex from Ezra James. Matsuda rolls through and pulls Ezra into a German suplex. Ezra rolls through and pulls Matsuda into a German suplex. Matsuda rolls through and pulls Ezra into a Saito suplex against the cage! Matsuda grabs a headlock and pulls Ezra into a snap-suplex! Ace King comes up from behind Matsuda and lifts her up into a torture rack but Matsuda drops off the back and pulls King into another German suplex. Matsuda keeps the waist-lock and rolls up into another German suplex. Matsuda keeps the waist-lock and goes for a third suplex, this time throwing Ace King back a good 3 feet behind her! Ezra James comes up from behind Matsuda and rolls her up!
ONE...
TWO...
THREE!!!
STEPHANIE MATSUDA HAS BEEN ELIMINATED - BRAWL HAS 3 REMAINING SUPERSTARS
Candy jumps into the match and she rushes into a spear on Ezra James! On the other side of the cage, Robbie Rayder is in a tie-up with Aiya. Rayder gets the advantage and takes-a-back to pull Aiya into a belly-to-back suplex. He looks over and sees Ezra James has taken control and has Candy in a headlock, Rayder rushes over and hits a sick kick on a Ezra, and then Candy hits a bulldog on Ezra! Candy and Robbie Rayder stare at each other, they knew this was coming. They go into a shoulder/collar tie-up but immediately jump into a double-dropkick on Ezra James as he stands. Robbie goes to hug his wife but she quickly rolls him up!
ONE...
TWO...
THREE!!!
ROBBIE RAYDER HAS BEEN ELIMINATED - PARAMOUNT HAS 4 REMAINING SUPERSTARS
Candy blows Robbie a kiss and says sorry babe, but she doesn't have much time to react as Aiya lands a neck-breaker on her. While Candy and Aiya go at it, Ezra crawls to his corner and begs Gideon to tag in. Gideon tells Ezra to fuck himself, and so Ace King tags in instead. On the other side of the ring, Marcu$ $t. John enters on behalf of Paramount. Marcu$ rushes at Candy and Aiya and slams into Candy with a missile dropkick! Marcu$ goes after Candy and begins to stomp down on her legs. He yells at her for leaving Paramount as he drags her up and smashes her with a Powerslam. M$J drags Candy to the Paramount side and tags out to Jordan Sharpe, demanding him prove his loyalty. Sharpe tags out to Ito and tells John to fuck himself. M$J smiles and shrugs it off before helping Ito land a double team suplex on Candy. Ito tags out to El Pablo and the three Paramount superstars begin to stomp a mudhole in Candy while Aiya and Ace King square off a few feet away.
Woo:
Paramount showing no love lost for the woman who left their brand earlier this month, much to the chagrin of Jordan Sharpe!
Gomez:
I get it Jordan, 3C for Life, but this is brand warfare!
Gabrille Visconty jumps into the cage and rushes at the Paramounters... She jumps into them and lands a double European uppercut on John and Ito, but Pablo moves. Pablo smashes Gabi with an elbow, and then he goes for a Monkey flip but Candy stops him! Candy and Gabi grab a double headlock and throw up the 3C sign and smash El Pablo with Sweetness Overload DDT! Candy covers Pablo but JFS breaks it up! Candy and JFS have a staredown, but it doesn't last long as Gabi Vee punches him in the mouth and grabs him in a cravat! Gabi pulls JFS into a snapmare and Candy lands a dropkick! Gumball Machine! On the other side of the ring, Ace King and Aiya are still going at it with the former SHO Champion holding her own against the Undisputed Champion. King explodes into a clothesline and takes Aiya out. He turns his attention to Killjoy Ito who has just taken both Gabi and Candy down with a double Burakkuauto. King and Ito advance on each other while Aiya tags out to Narumi Tsutsumi.
Woo:
Headhuntress making a needed tag to keep PRIME in this!
Gomez:
Gotta save your energy Marcus, this is absolutely a marathon and not a sprint!
Ace King and Killjoy Ito begin to trade kicks as the rain picks up even more. Ito kicks King in the leg, King kicks Ito in the leg. Ito kicks King in the stomach, King kicks Ito in the stomach. Ito goes high with a head kick, King ducks and goes low with a shin kick that Ito jumps over. They continue their back and forth while the camera cuts over to Senshi Of The Blade and Heavenly Treats going at it. Megumi and Gabi break off on their own while Narumi and Candy lock up in a tie-up. Narumi grabs on a wrist-lock and quickly pulls Candy's face into her boot while dropping backwards! Paymon! Before Candy can fall Narumi rolls her up!
ONE...
TWO...
THREE!!!
CANDY HAS BEEN ELIMINATED - BRAWL HAS 2 REMAINING SUPERSTARS
King Flip rushes in behind Narumi and grabs her, Flip spins into a The Beheading and covers Narumi while Gabi Vee holds Megumi back!
ONE...
TWO...
THREE!!!
NARUMI TSUTSUMI HAS BEEN ELIMINATED - PRIME HAS 4 REMAINING SUPERSTARS
Megumi shoves Gabi Vee off and with all the rage she can muster she rushes at King Flip and throws her right arm in front of her to smash her elbow into King Flip's jaw with The Sugar Sweet Nightmare! Megumi covers King Flip!
ONE...
TWO...
THREE!!!
KING FLIP HAS BEEN ELIMINATED - BRAWL HAS 1 REMAINING SUPERSTAR
Gabi Vee gets back to her feet, and Megumi rushes her to land a Paymon of her own on behalf of her tag partner. Megumi covers but Flip pulls her off and stomps down on the back of her head before the refs can force him out of the match.
Woo:
Wow, quick back-to-back eliminations there! Now Brawl is down to just Gabi Vee, and PRIME has taken a hit as well!
Gomez:
Gabi is gonna NEED to go the distance if she's gonna take the win for the red brand!
On the other side of the ring, Ito has Ace King on his knees and is going for Kettei-Da but Asriel Buzzard shoves Ace out of the way and eats the move himself. Ito turns towards King and eats a slingblade. King hits the canvas and slides into the wall thanks to the rain, where Ezra James tags in. Gideon Gage yells at Ezra not to fuck this up and then he turns to eye Melody Malone who points his attention back to the ring and not her wet shirt. Ezra James drags Ito up and brings him down with Necessary Brain Surgery. Ezra goes for the cover but Gabi Vee pulls him off and smashes him in the back of his head with a European uppercut. Gabi spins Ezra around and hits another European uppercut and then she jumps into a hurricanrana and pulls Ezra into a pin! The Angelrana!
ONE...
TWO...
THREE!!!
EZRA JAMES HAS BEEN ELIMINATED - RAMPAGE HAS 4 REMAINING SUPERSTARS
Megumi Sengoku crawls back to her corner where Aiya tags back in. On the opposite side Gideon Gage has finally entered this match. Gideon makes his way over to Buzzard, he drags Buzzard up and calls him a stupid fuck before hoisting him over his head and throwing him at Gabi Vee! Gabi Vee pulls herself back up but she falls to her knees. Aiya comes up from behind her and BUZZARD KICK TO THE BACK OF HER HEAD! OTK!!!
ONE...
TWO...
THREE!!!
GABRIELLE VISCONTY HAS BEEN ELIMINATED - BRAWL HAS NO MORE REMAINING SUPERSTARS
Gideon Gage makes his way back over to Buzzard, he drags him up and throws him at Aiya! Gideon starts to laugh, he rushes over to Buzzard and throws him at Killjoy Ito. Gideon laughs his ass off, but Ace King reaches over and tags in. Gideon turns around and yells at Ace but Ace just rushes by him to the downed opponents. King covers Aiya.
ONE...
… KICKOUT BY AIYA
King covers Ito.
ONE...
… KICKOUT BY ITO
King hits the mat out of frustration. Aiya gets to her feet and kicks Ace King in the back of his head. King turns to take her on. Ito crawls over to the corner and tags out to El Pablo. ELP rushes over to Ace King and hits Aiya with a dropkick! ELP and Ace King shake hands, and then hit a double superkick on Aiya as she stands. King covers Aiya while ELP cuts off Saidie Sharpe before she can break up the pin.
ONE...
TWO...
THREE!!!
"HEADHUNTRESS" AIYA HAS BEEN ELIMINATED -PRIME HAS 3 REMAINING SUPERSTARS.
Saidie Sharpe shoves Pablo backwards and jumps into an enziguri that leans him over onto his knees. Saidie jumps into The BSPT and knocks Pablo onto his ass. Saidie goes for the cover but Ace King breaks it up and pulls Saidie off. King pulls Saidie up and she hits him with a BSPT as well and King stumbles backwards to his knees. Saidie rushes forward and goes for Sparkling Witch but King lifts her up and drops her with a powerbomb! El Pablo crawls over to his corner and tags out to Marcu$ $t John. John makes his way over to Saidie and shoves her up by her hair, he pulls her back to his corner and tags out to Ito. They hit a double suplex on Saidie. Ito tags out to John, then they hit a double DDT to Saidie. John points at King, and Ito nods. They make their way to King, John pulls King up in a Million Dollar Dream while Ito rushes in and lands Kettei-Da. John pulls King back up and locks the hold in tighter. King is out, King is out! John throws King down and tells him "Paramount ain't playing games, that's Undisputed."
ACE KING HAS BEEN ELIMINATED - RAMPAGE HAS 3 REMAINING SUPERSTARS
Marcu$ taunts the Rampage team as Malone jumps into the cage. John turns back to Ito but instead he's greeted by Saidie Sharpe as she launches through the air and clotheslines John with a flying Sparkling Witch! Saidie gets to her feet only to be hit with a grounded Off With Their Head from Melody Malone. Melody turns around into a Sugar Sweet Nightmare from Megumi Sengoku. Gideon jumps into the ring and slides towards Megumi on the water canvas and jumps into a DESTRUCTION ENGAGED that sends Megumi flying backwards into the wall! El Pablo slides into the ring the same way and Buddy Love throws him a pack of skittles. ELP jumps up to grab the skittles and slam his facepainter palm strike flush on Gage's jaw! ELP gets to his feet but Asriel Buzzard grabs him and pulls him into a Survival! Pablo's face smashes against the puddled canvas. Buzzard gets to his get but Killjoy Ito comes in and lands a Kettei-Da on the back of Buzzard's head! Dio comes running at Ito and jumps into a standing leg-drop across his throat, Laertius Effect! Dio turns around into a BFPT from Jordan Sharpe that knocks him inside out! In all the chaos, Marcu$ lifts Saidie into a Million Dollar Dream, Saidie taps… NO! Jordan grabs her hand and refuses to let her tap. "THE FUCK ARE YOU DOING?!| John screams, Saidie throws her head backwards and catches John on the bridge of the nose to break the hold. Saidie spins and catches John right on the chin with her BSPT! John falls deadweight, Saidie covers! Jordan goes to break it up by stops himself?!
ONE...
TWO...
THREE!!!
MARCU$ $T JOHN HAS BEEN ELIMINATED - PARAMOUNT HAS 3 REMAINING SUPERSTARS
Woo:
Brawl is out of the running and the remaining three brands are still in fairly good shape.
Gomez:
For now, at least. We're deep in the trenches now, Marcus!
Jordan helps Saidie up, Saidie smiles and then quickly rolls Jordan up! Buddy Love comes rushing in through the door to break up the pin! JFS backs up to the wall where El Pablo tags in after telling him to get his shit together. Pablo rushes Saidie and slams her with a Facepainter to the back of her head while Buddy holds her down. Pablo covers!
ONE...
TWO...
THREE!!!
SAIDIE SHARPE HAS BEEN ELIMINATED - PRIME HAS 2 REMAINING SUPERSTARS
Gideon Gage comes up from behind El Pablo and drags him up, Gage drops Pablo with a FINISHER ENGAGED and then heads back out of the ring. Megumi is legal for PRIME and she goes for the pin on Pablo, but Asriel Buzzard is there to superkick Megumi in the back of her head! The Redeemer! Buzzard drags Megumi up and THE SURVIVAL! Buzzard covers!
ONE...
TWO...
THREE!!!
MEGUMI SENGOKU HAS BEEN ELIMINATED - PRIME HAS 1 REMAINING SUPERSTAR
Buzzard gives a laugh, but as he turns around he finds Gideon Gage pulling him up and dropping him with FINISHER ENGAGED! Buzzard yells out to the "bearded fuck" this time HE got the last laugh before exiting the cage and not looking back.
GIDEON GAGE HAS BEEN ELIMINATED - RAMPAGE HAS 2 REMAINING SUPERSTARS
Dio pulls El Pablo up to his feet and spins into a discus elbow smash, knocking Pablo back to the ground. Ito charges at Dio but Dio jumps up into a Laertius Effect that takes Ito off his feet! Pablo pulls himself up, but he's hunched over. Dio puts his leg on the back of Pablo's head and spins him into Enlightenment! Cover!
ONE...
TWO...
THREE!!!
EL PABLO HAS BEEN ELIMINATED - PARAMOUNT HAS 2 REMAINING SUPERSTARS
Dio gets to his feet, JFS comes up from behind and blasts Dio in the back of the head with a Turn The Tide, sending Dio forward and causing him to land on his face. JFS turns around and catches a Redeemer Superkick from Asriel Buzzard that knocks JFS off his feet. Buzzard drags JFS up into a pumphandle and lifts but JFS reverses into a DDT! Buzzard pulls himself up to a knee as Killjoy Ito slams his own knee into the back of Buzzard's head with a Kettei-Da! Ito drags Buzzard up and shoves him into JFS who clotheslines him with a BFPT! JFS covers Buzzard and Ito helps apply more weight!
ASRIEL BUZZARD HAS BEEN ELIMINATED - RAMPAGE HAS 1 REMAINING SUPERSTAR
It is not lost on Team Paramount that they now have a 2-1-1 advantage, they decide to advance on Dio. JFS drags Dio up and punches him in the mouth, JFS Irish-whips Dio into Ito who kicks him in the face. Ito pulls Dio up and over into a Falcon Arrow. Ito drags Dio up and sends him into a JFS European uppercut. JFS is quickly spun around by Melody Malone who jumps into an Enziguri. Ito goes to make the save but Dio grabs his foot. Ito spins around as Dio shoves him backwards into Malone who jumps into a Crowning Achievement to the back of Ito's head! Malone kicks Ito off her knees into Dio who jumps into Inevitable! Dio covers!
ONE...
TWO...
THREE!!!
KILLJOY ITO HAS BEEN ELIMINATED - PARAMOUNT HAS 1 REMAINING SUPERSTAR
Dio gets to his feet, he nods at Malone and turns his attention towards JFS. Malone agrees and also turns towards JFS. Dio takes a step forward, JFS slides back in the rain, trying to get up but slipping. Dio smiles at his fallen enemy when MALONE ROLLS UP DIO!!!
ONE...
TWO...
THREE!!!
DIO HAS BEEN ELIMINATED - PRIME HAS NO MORE REMAINING SUPERSTARS
Woo:
It's all down to this folks! Paramount and Rampage, the Queen and Jordan freakin' Sharpe!
Gomez:
It's the home stretch, the final mile, and other clichés all rolled into one Marcus!
We have our final two… Melody Malone and Jordan Sharpe, Team Paramount and Team Rampage. Melody lets JFS get to his feet, she doesn't even look back at Dio as he leaves. Malone and JFS advance, going for a shoulder/collar tie-up, Malone is able to get the advantage on the more tired JFS and pull him into a headlock. Malone turns that into a cravat followed by a jumping snapmare! Malone jumps into a standing moonsault that lands flush, she goes for the cover!
ONE...
… KICKOUT BY JFS!!!
Malone punches the canvas, water splashes everywhere. She drags JFS up and goes for another Enziguri but JFS ducks! Malone lands hard in a puddle, JFS drags her up in a Full Nelson and THE SHARPEKNIFE! JFS covers!
ONE...
TWO...
THRE-.. BREAK UP… STITCHES?!?!?
Stitches drags JFS up to his feet and lands THE SOUND OF SILENCE!!! Stitches looks out at the shocked audience and retrieves a handkerchief from his pocket that he sets down on JFS' face. Stitches exits the ring. The camera focusses on the head of JFS which is covered with a RED handkerchief with the MONDAY NIGHT BRAWL logo on it!
Woo: Wait a minute! Stitches managed to find his way into the octagon and just took out Jordan Sharpe!
Gomez: I don't believe it! and that handkerchief has to be a sign... Did Stitches just jump ship to Brawl?!
Melody Malone drags herself over to the cage, she pulls herself up the cage and climbs. Ignoring the pain she's in, ignoring her soaked clothes adding at least 10 pounds of water weight at this point… Malone gets to the top of the cage, lightning cracks behind her and she spins off into a moonsault just as the thunder rings… Malone lands flush on Jordan's sternum with The Queen's Gambit! Malone quickly pins, dragging herself to Jordan!
ONE...
TWO...
THREE!!!
JFS HAS BEEN ELIMINATED - PARAMOUNT HAS NO MORE REMAINING SUPERSTARS
DING DING DING
Dobrev:
And your winner, via the sole survivor Melody Malone...
TEAM RAMAPGE!
The ref raises the arm of an exhausted Melody Malone, the winner and sole survivor of this year's Brand Warfare, before we cut back to commentary
Woo:
What a war we witnessed tonight, folks! All TWENTY of our competitors here gave it everything they had, but in the end it seems that Stitches may have given just the slightest edge to the green brand!
Gomez:
Oh lord, Team Rampage wins this two years in a row. Great, great effort by everyone, though...but man, what the hell was Stitches doing in this match!?
The rest of team Rampage enters the octagon again, but Gideon Gage is suspiciously absent from the group. They all raise their hands to congratulate Melody Malone and Rampage on winning back to back Brand Warfare matches! Queen Melody is first to break the high five as she grabs Asriel Buzzard and hits a double knee face breaker on the U.S. Champ... CROWNING ACHIEVEMENT TO BUZZARD!!! The rest of team Rampage is stunned to see this as they back out of the action. Queen Melody slowly takes the United States Championship into her hands and raises it up into the air with one arm, while flashing the number TWO with her other. Without warning she drops the United States championship on top of a downed Buzzard, turns to smile at Ace King and then leaves the Octagon as Parabellum comes to a close...