Post by President Mac on Feb 27, 2022 15:41:05 GMT -6
---
LIVE •
---
WARNING:
This live event contains stunts performed by professionals or under the supervision of professionals and maybe unsuitable for younger viewers. Accordingly, EWC and its producers must insist that no one attempt to recreate or re-enact any stunt or activity performed in this live event.
The Extreme Wrestling Corporation presents
PRIME
EPISODE #92
FEBRUARY 27TH 2022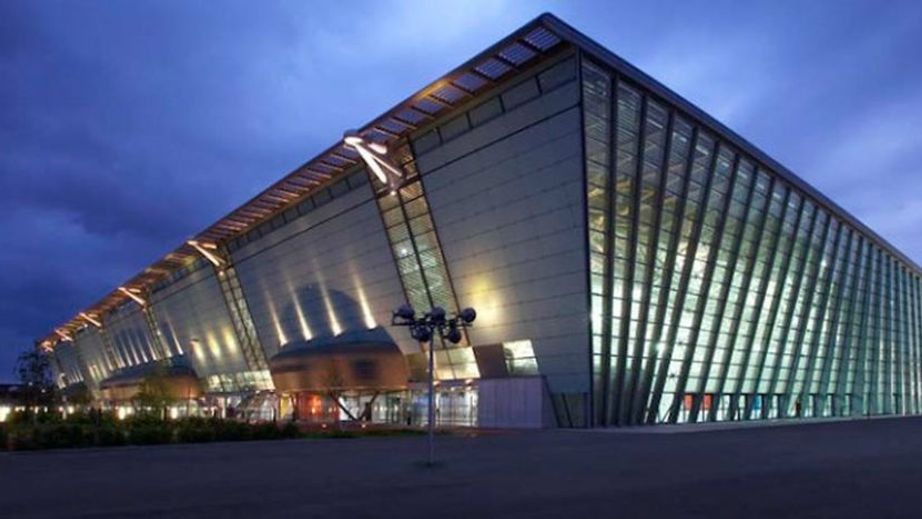 LIVE! from the Oval Lingotto in Turin, Italy
EWC PRIMEGeneral Manager: Victor Price
Commentators: Marshall Evans and Hayley Kushnir
Announcer: Damon Reid
Senior Referee: Niklaus Forbes
Other Referees: Stefan Elliot & Jessika Smalls
Backstage Interviewer: Jenna Salvatore

While 'Howlin' For You' by The Black Keys blares over the loudspeakers at every location, a multi colored lightshow lights up the sky in a display that gets the fans screaming the EWC PRIME namesake. Brilliant blue spotlights swirl over the cheering crowds, whipping them up into a near-frenzy of excitement at the show to come.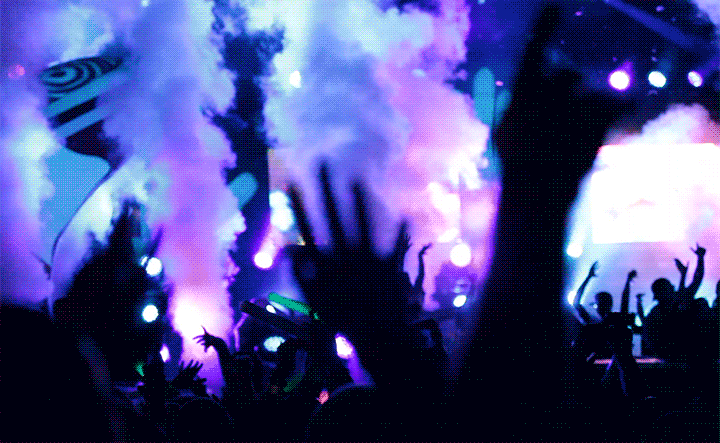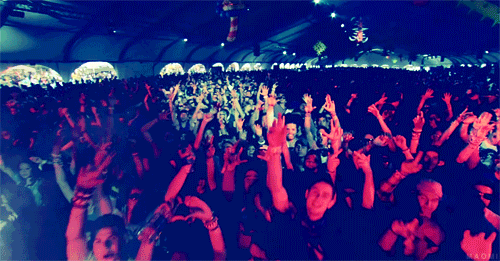 Cameras flash all around the arena as the X-Tron cycles through Prime's roster. Callie Clark, Lorenzo, Narumi Tsutsumi, Dalilah Ashe, "Headhuntress" Aiya, 'The S-Factor' Scorpio, Saidie Sharpe, "The Artist" Aaron Kostan, Amber Lisa Hall, Aeon Khronos, Patrick James, Tyler Quest, Bosa, and Kyle Gautier are all featured
We also get some extra footage of the current Champions on PRIME as we see Scorpio with the Showtime Broadcast Championship and then Narumi Tsutsumi holding the Indy Championship over her head.
After one final pan over the crowd, we get some shots of a few of the signs being held up by the fans ..
SCORPIO'S REIGN WILL END IN ASHE
AMBER WILL BRAWL WITH ALL THEY SEND HER

KYLE WILL GAUTIER AWAY AFTER SAIDIE WINS

TYLER QUESTING AFTER MY HEART

BEAST MODE ACTIVATED


AIYA HUNTS LORENZO'S HEAD

I'M GOING TO MISS JFS ON PARAMOUNT AS I DON'T WATCH IT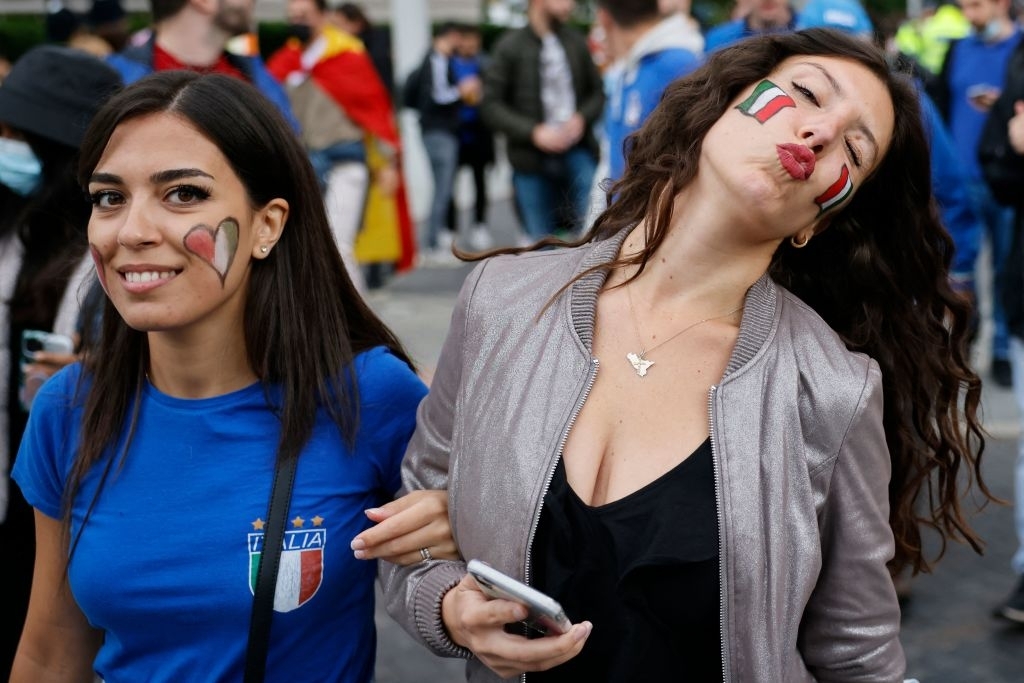 The camera centers on ringside at the Oval Lingotto fans stand up, pumping their fists and cheering. One last round of fireworks blast out now, and we turn our attention to Marshall Evans and Hayley Kushnir ..
Evans:
Welcome to Turin! Welcome to Prime
Kushnir:
I'm excited to be here as we have a packed show for you tonight.
Evans:
We have Bosa as he battles Tyler Quest in their Prime debuts. We have Kyle Gautier versus Saidie Sharpe in what my be a classic contest and we have Jim Connors' Brawl representative, KU as he takes on and attempts to take out Amber Lisa Hall.
Kushnir:
In addition to those we have an X-Division clash between the "Headhuntress" Aiya and Lorenzo. The current Indy Champion, Narumi Tsutsumi clashes with the record breaking, longest reigning and soon to be retiring former Indy Champion, Jordan Freakin' Sharpe. And, in our main event it's a fight for the frenemies as the idol and the fanatic fight it out for the Broadcast Championship when Dalilah Ashe takes on champion, Scorpio.
Evans:
I never thought I'd say this but I've been looking forward to this more than The Batman.
Kushnir:
Not The Batman again! Folks he won't shut up about that movie.
Evans:
Exactly and I want to see this MORE than that! I'm not the only one obsessed, I heard Mac rented out an entire theater for all EWC Staff and Superstars to watch. Mind you, this was on reddit, so who knows if that was true. I didn't get an invite .. did you?
Kushnir:
I may or may not, but definitely won't answer that babe .. and Damn! I'm glad you at home have chosen to be with us tonight. However, if you ever miss any of our fine programming, remember you can see it all on EWCTV. But, that music .. its our very own Bat-Signal as our General Manager, Victor Price is heading to the ring.
'My Way' by Limp Bizkit blasts over the PA system as Victor Price makes his way down to the ring to a mixed reaction to the fans.
Price enters the ring, and gets right down to business, mic in hand, raised dramatically to his lips
Price:
This is usually the part where President Mac makes his way to the ring, stands here for an hour and a half while he 'soaks' in the cheers, but I care about our fans, the sponsors and those in the back who are ready to put their bodies on the line for all of you. I'm cutting right to the point. I'm here to announce a couple of things ..
Price pauses for cheers but none come his way
Price:
Fantastic .. first of all, I'm watching closely tonight .. looking to see which new PRIME Superstar will impress me the most, and earn themselves a shot at the Showtime Broadcast Championship. So to those making a PRIME debut tonight, leave it all out in the ring. Just Bring it. Like the fucking shirt says. Next I'll be selecting the PRIME representative for the Drake Memorial Cup, here tonight. Someone will be chosen tonight, and they will represent PRIME and it will be someone that Drake would have approved of if he was still with us. RIP Drake, we love you.
Price pauses as a chant of "DRAKE" breaks out in the arena.
DRAKE
DRAKE
DRAKE
Price:
Speaking of StrangleMania .. I can confirm two match types for you all right here, right now. The EWC World Tag Team Championship match .. between our very own Sabotage and the Champions, The Southern Express, will be a TLC match. I'd have to assume that's advantage PRIME with that booking right there. Next up, the EWC Indy Championship match. Scorpio taking on our Indy Champion, Narumi Tsutsumi .. both of them have history with the Capture the Flag match, and we will keep it going this year. So the EWC Indy Championship will be a Capture the Flag match. More details on that will come shortly.
Price pauses as the fans cheer the StrangleMania announcements.
Price:
That's all I got - you're all in for a wild one tonight. PRIME Superstars, you're all up .. BRING IT!
Price drops the mic and heads down the ramp while 'My Way' plays us out to a EWCTV commercial break.
---
---
WHAT IS EWCTV?


All live EWC Pay-Per-View events (including StrangleMania, Night Of Champions, EWC Rumble; WrestleFest)
All day scheduled & live programming
Plus, hours and hours of on-demand content & never before seen behind-the-scenes footage!
Groundbreaking original series - See new episodes of BRAWL, RAMPAGE, PARAMOUNT, PRIME and more
Live in-ring action, reality shows and documentaries
HOW TO ORDER
Get the award-winning EWC Network through your TV provider. Call your local TV Provider today to subscribe.
Only $7.95/month

WATCH ONLINE
If you are subscribed to EWC Network through your TV Provider you can now enjoy EWC Network on your:
Phone App, PC, Laptop, PlayStation, or tablet.



EWCTV for only $7.95 USD per month
Along with being an EWCTV Subscriber, you get:
EVERY Pay-Per-View event included at no extra charge
15% off any and all EWC Merchandise from the EWC Store
20% off all tickets to LIVE EWC Shows
A free EWC Yearly Wall Calendar signed by the entire active EWC Roster
As an added bonus for all those currently subscribed including any new subscriptions
enter code "JORDANONPRIME"

to receive
a
FREE
copy of
World Wide IV
DVD and Blu-Ray combo when it's released later this year
+ free T-Shirt and Replica Indy Championship belt.
So act now if you aren't already subscribed to EWCTV
---
---
Up on the X-tron the following AD starts to play:
Once its finished, Amber appeared on the X Tron screen. The crowd started to go crazy as she placed her hands on the front of her Jean Jacket with a bit of a smirk.
Amber: So KU, you want to call me a crybaby... You want to say that I am cashing checks that I can't cash. You have to remember something. Even if I don't win out there, I will still be better than you like it or not. I will not give up and go off to another brand to ride on someone else's coattails. I wonder why you only do tag matches now is it because Malice last season made you realize how much of a sore loser you are. I am going to give you one hell of a fight that you never saw coming.
She smirks.
Amber: Oh sweetie you should realize what you have done in the past doesn't mean anything. What matters is what you do in the moment! What matters the most is what you do inside of that ring! So walk around here all cocky because I am going to make sure you eat everything you say about me inside of that ring. I might talk too much but at the end of the day. I am still able to cash the checks I layout. My Checks don't bounce like yours! So tonight I can't wait to be standing across the ring against you! Tonight I can't wait to do what I do best around here.....
The crowd: RUN IT!
She grins and winks and places her fingers on her cheek but then she places her hand up.
Amber: Oh and one more thing...
She pulled out from behind her a Nike box opening the box to reveal her new Nike Sneakers they were designed with Prime colors and logo right on them. She takes off the Rebook ones she has place on the Nike one. She jumps in place with them picking up the Rebook ones walking over to the trash and dumping them inside of the trash like how Blayze dumps the WWF Woman Champion Title back on Monday Nights War between WW(F)E And WCW
Amber: Everyone knows Nike is better!
She placed her fingers to her cheeks with a big grin.
Amber: Now you can have
The Crowd: HAVE A NICE DAY!
She smirks as she walks off with camera zooming right on her sneakers.
We continue to ringside where we see Marshall Evans ready to go.
Evans:
We just saw Amber Lisa Hall there. She managed to piss off Jim Connors and at our last show, he promised to destroy her. He's sent along the unmerciless KU.
Reid:
The following match, set for one fall, is Brawl versus Prime. Joining us first, representing Brawl, from Sapporo, Hokkaido, Japan , weighing in at 230 pounds he is ...
KU!
'Fuck It' by Seether plays as KU steps through the curtain. He is emotionless as he walks to the ring. As he passes the crowd he looks at them out the corner of his eyes before walking up the steps and into the ring. He climbs to the middle turnbuckle and stands motionless and emotionless looking out at the crowd as they boo.
Reid:
And the opponent, representing Prime, from Brooklyn, New York and weighing in at 135 pounds ...
AMBER LISA HALL!
'Run It' comes blasting over the speakers as Amber stands on the top of the ramp with her leather jacket on with a smirk across her face. She comes out playing to the crowd a bit before she climbs inside of the ring. She takes off her jacket with a smile looking over at the opponent with a grin ready to start.
DING DING DING
KU hits Amber with a series of hard forearms before slapping Amber hard across the face. KU whips Amber off the ropes but Amber ducks a superkick but walks into a European uppercut. It knocks her back and off the ropes and she hits KU with a clothesline that sends both crashing to the mat. Both quickly get to their feet. Amber's on hers first and catches KU with a series of backhand chops. KU ducks a chop and fires with one of his own which Amber ducks before hitting a Powerslam. KU staggers to his feet and into a corner. Amber runs at him for a hip attack but, at the last second, KU slips out of the corner and Amber crashes into it. Amber clutches her hip as she steps out of the corner leaving her open for KU to hit her with triple German suplexes.
ONE...
TWO...
THR... NO! KICK OUT
Amber gets a shoulder up breaking the count. KU pulls Amber to her feet and lashes out with a superkick. Amber counters by catching KU's foot and rolling him for a dragon screw. As KU clutches his knee, Amber climbs the turnbuckles and dives hitting KU with a diving headbutt. She hooks the leg.
ONE...
TWO...
THR... NO! KICK OUT
KU rolls to his side breaking the count.
Evans:
Pretty even in the early goings of this.
Kushnir:
Amber hasn't backed down like Jim Connors thought she might.
Amber climbs the ropes again. This time she drops onto KU with a Slice Bread. KU moves at the last second and Amber crashes to the mat. KU runs looking for a Final Bullet. Amber, with a second wind, springs to her feet and hits a Lisa's Bomb.
ONE...
TWO...
THR... NO! KICK OUT
KU just gets a shoulder up to break the count. Amber lifts KU to his feet but he rams his shoulder into her gut before hitting a roundhouse kick. Amber staggers and almost drops to her knee. She's stopped from doing so by KU who hits a Sacred Nightmares. He drapes himself over Amber.
ONE...
TWO...
THR... NO! KICK OUT
She rolls onto her front to break the count.
Evans:
Within moments Amber has gone from almost winning to almost losing.
Kushnir:
She's still in it. Only just after that Lariat but still in it nonetheless
KU rolls Amber under the ropes to the ring apron. KU steps through the ropes and lifts Amber hitting a Rude Exit on the apron. Amber falls to the floor at ringside. KU sits on the apron looking down at Amber. KU slides down to the floor and rams Amber's head into the ring steps not once, but twice as the referee begins his count.
ONE...
TWO...
THREE...
FOUR...
FIVE...
SIX...
SEVEN...
EIGHT...
KU rolls back into the ring.
NINE...
TEN!
DING DING DING
Reid:
And your winner, via count out ...
KU!!!
Evans:
Call it what you will, I call it dominance. He took all Amber could give before beating her to the point where she couldn't get back up.
Kushnir:
Still sucks to see. Amber pushed KU all the way. She never backed down once. Hopefully she gets another crack at taking down a member of BRAWL next time. I think Amber is primed for a breakout season.
KU steps through the ropes and walks up the ramp. Never once turning back.
Evans:
Job done for KU here on Prime.
Kushnir:
As he heads to the back, so do we. Jenna Salvatore is in the back. Who are you with Jenna.
The camera cuts to ...
The scene goes backstage where Jenna Salvatore is standing by. The crowd watching on the X-Tron give a cheer for the interviewer as she smiles.
Salvatore:
Please welcome my guest at this time, the Showtime Broadcast Champion, Scorpio!
Loud boos descend through the arena as the camera pans back to show The Prime Minister stood with a smirk on his face and the Showtime Broadcast Championship over his shoulder. Scorpio rolls his eyes with annoyance at the ongoing heat from the crowd before he casts Jenna a 'get on with it' stare.
Salvatore:
Scorpio, it's been a good start to your—
Scorpio:
Darling you can address me as Prime Minister, you see this season I will NOT be fucked about by the powers that be and their little microphone-holding minions. I am done being someone to be trodden on and ignored on Prime, I am by far and above the most talented wrestler on this godforsaken cesspit of a brand and I WILL be granted the respect I deserve! So… try again…
The crowd are booing even louder as Jenna looks taken aback. She pauses briefly before shaking her head.
Salvatore:
Uh, Prime Minister, you've had-
Scorpio snatches the microphone from her hand and turns to face the camera.
Scorpio:
That's quite enough from you. Yes, I've had a fabulous start to my season. Saidie Sharpe loved to claim that she was going to run the indies, and yet even as supposed number one contender she's second in line to me. You see sweethearts, I already run this place! I have held the Showtime Broadcast Championship for 253 days, the longest reign in over seven years. I am facing Tsutsumi at Stranglemania and I WILL take the Indy Championship from her. With Dalilah Ashe by my side I will be UNSTOPPABLE on this brand… Scorpio Season is upon us… bow down bitches.
He throws the microphone back at Jenna before strutting off, and a chant of "Nerumi's Gonna Kill Ya!" breaks out.
Evans:
A delightful man as ever…
Kushnir:
Tonight Scorpio defends his title against a woman who has become quite frankly his biggest fan, even going as far as to take Saidie Sharpe out for him. You've got the question whether this will be a fair match up?
Evans:
Both have stated they're treating this one competitively, and Ashe battled her way to contendership, but given she's so enamored with Scorpio and given he would absolutely sell his own grandmother for any title opportunity… we'll have to see…
We return to ringside where we see commentary.
Evans:
We go from someone who has made a name for himself on PRIME to two looking to do the same. Tyler Quest versus Bosa now with both making their Prime debuts. Different ends of the experience spectrum though. Bosa of course is the former FX Broadcast Champion, the first one to lay claim to the championship and defended it successfully four times. Quest and Bosa are both looking for a big win tonight, especially after what Price said earlier.
The arena goes silent as Damon Reid stands at center ring. Around him, camera's flash and fans speak amongst themselves as he slowly raises a microphone to his lips.
Reid:
Ladies and Gentlemen, I bring your attention to the Beast Incarnate. He is a man known the world over for his power, strength, and never surrender attitude. He is a second generation superstar with a family legacy that will be spoken about for years to come. Hailing from Marin, California! Here is the BEAST OF PRIME..... BOOOOOOOSSSSSSAAAAAAAA!!!!
"Psychosocial" – Slipknot begins to play! The crowd completely erupts as Bosa emerges from the backstage area! Stopping on the stage area, he glares at the ring a moment, adjusting his gloves and pads. Taking a deep breath, he looks around the arena as the fans cheer him on. Licking his lips, he nods his head.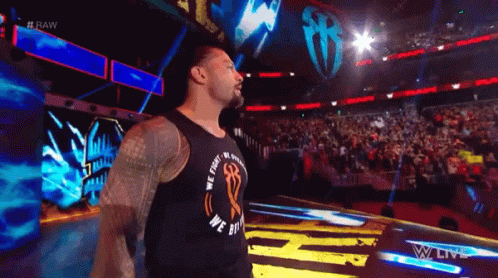 The camera slowly pans around Bosa now as the fans continue to respond loudly! Bosa remains in place, allowing himself to bask in the moment. With one last nod, he begins to walk down the rampway and slide under the bottom rope. He paces the ring, stretching his arms as he does so. The arena is completely overwhelmed by the sounds of the fans stomping their feet and clapping their hands.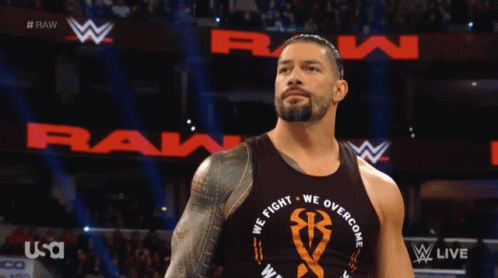 Bosa's theme song slowly fades out as he stands in place,

anticipating

the battle that is yet to come. In the distance, the fans begin to chant his name. Bosa nods and remains focused on the match that is about to begin.
Reid:
And his opponent, residing in Angel Grove, California and weighing in at 122 pounds ...
TYLER QUEST!


"Friendship" begins to play as Tyler Quest suddenly steps through the curtains with a man by her side. She is smiling from ear to ear while waving at the audience. She points to both sides before sprinting down the ramp. She slides into the ring, flips onto her back and kips up to her feet. She caps it off with a backflip off the corner turnbuckle closes to her.
DING DING DING
Bosa hits Quest with a forearm smash. A second one. Bosa fires at Quest with a clothesline but Quest avoids it with a little TyVasion. Bosa takes a moment to realise he missed his opponent before he turns and eats a dropkick from Quest. He lashes out with another forearm smash that Quest ducks before hitting another dropkick. Quest runs up the turnbuckles and leaps at Bosa hitting a tornado DDT. Quest runs at Bosa as he gets to his feet but she eats a raised boot. Bosa lifts Quest high into the air hitting a suplex. He then grabs Quest for a powerbomb but Quest manages to reverse it into a hurricanrana. Quest gets to her feet and again charges Bosa only for him to hoist her into the air hitting a death valley driver. Bosa quickly follows with a legdrop. He drapes an arm over her.
ONE...
TWO...
THR... NO! KICK OUT!
Quest raises an arm into the air breaking the count. Bosa drops an elbow to Quest's spine. He attempts a second but Quest rolls him for a school boy.
ONE...
TWO...
THR... NO! KICK OUT!
Bosa rolls out of it breaking the count.
Evans:
Tyler came really close to sneaking a win there.
Kushnir:
It's obviously going to take a lot more to keep someone like Bosa down but Tyler Quest is proving she's not the pushover, easy win that on paper she appears to be.
Bosa rolls to his feet and quickly raises a fist into the air before blasting Quest with a Chin Check. He kips to his feet and kicks Quest onto her back before making a cover.
ONE...
TWO...
THR... NO! KICK OUT!
Quest just, and I mean just, gets a shoulder off the mat. Bosa pulls Quest to her feet and lifts her for a bodyslam. Quest counters hitting a reverse DDT. With Bosa down. Quest climbs to the top turnbuckle and dives hitting High Noon.
ONE...
TWO...
THR... NO! KICK OUT!
Bosa raises his arm off the mat to break the count.
Evans:
Very nearly a big win.
Kushnir:
Both have had opportunities but who will take the advantage and win this one?
Quest lifts Bosa off the mat but he rams a shoulder into her gut before hitting a powerbomb. Bosa lifts Quest and positions her for a Blackout DDT but Quest manages to slip out of it and roll Bosa in a Small Package.
ONE...
TWO...
NO! KICK OUT!
Bosa gets to his feet and hits Quest with a U.T.B. He covers.
ONE...
TWO...
THREE!
DING DING DING
Reid:
And your winner, via pinfall ...
BOSA!!!
Evans:
A big win tonight but I can't say I'm surprised. Bosa was a beast on BRAWL and he's showing there is no rust from his time spent on Mondays.
Kushnir:
Nor me to be honest but Tyler Quest gave it her all tonight. She looked mighty impressive, holding her own, the future is bright for both.
Bosa stands in the ring and adjusts his glove before raising a victorious fist high into the air as the Turin crowd cheer him.
Evans:
A lot of respect here for Bosa from the crowd here in Turin. I think its safe to say, these fans are activated!
Kushnir:
We have a big match coming up in a moment between...... the hell is that on the Tron?
The camera cuts to ...
The X-Tron comes to life inside the Oval Lingotto and the Turin fans jump to their feet as the EWC Tag Team Champion appears on the screen. Bobby and Jimmy, along with the 2021 EWC Manager of the Year Bunny Love smile and wave
Rose:
Ciao!!!
Lane:
Buongiorno!!!
Bunny looks at them and just shakes her head as the tag team champions do their best to suck up to the Italian fans, who cheer them nonetheless
Love:
We are sorry we couldn't be there in person to make this announcement but we are preparing for our match against the self-centered Jason Hunter and Prime's own Amber Lisa Hall at Paramount #017 LIVE this Wednesday night on the CW from Estadio Azteca in Mexico City, Mexico…
Bobby and Jimmy look at Bunny this time as she 'sucks up' to the CW network
Rose:
BUT we are here with a very special announcement for the fans of Prime…
Lane:
That's right, as you all know we will be putting these…
Bobby and Jimmy both raise their EWC Tag Team Championships up for the camera
Lane:
Up against Sabotage at StrangleMania and at Prime #093 will be giving you all a little preview of that match…
Bunny smiles and nods
Love:
I had a very productive call with Victor Price and at Prime #093 Sabotage's Eddie Dozier will go one on one against a member of The Southern Express…
Rose:
And who will that member be…well we are about to find out…
Lane:
In a Best of 50 Thumb War Battle of the ages!!!
Bobby and Jimmy lock hands and start thumb-wrestling as Bunny exhales loudly. Both men go back and forth, trying to gain the advantage as the sold out crowd entertains the tag team champs with 'oohs and aahs' as each try to score the first win and when neither can't they pull back their thumbs in a 'stalemate' which causes the fans to get to their feet and applaud the tag team champions for their effort. Bunny shakes her head and looks into the camera
Love:
Why? Seriously, why do you encourage them like this…it only makes them think they are funny…
Bobby and Jimmy stand up and take a bow before Bunny smacks them
Love:
Eddie Dozier will go one on one at Prime #093 against Jimmy Lane!!!
Jimmy looks shocked at this announcement
Lane:
Seriously…
Rose:
Yeah man, this is your chance to shine…
Love:
That and Bobby didn't want to do it…
Rose:
That too but it's more about your time to shine buddy…
Love:
But there's more…to make sure there is no interference Bobby Rose will be handcuffed to Callie Clark at ringside…
Lane:
WAIT!!!
Jimmy looks at his tag team partner who is smiling
Lane:
This isn't about me getting my 'chance to shine'...you just wanted to be handcuffed to Callie Clark…so sick dog…
Bobby rubs his hands together
Rose:
Whatever do you mean Jimmy…
Bobby smiles as Jimmy laughs and shakes his head
Love:
We will see you all next week as we make the final push towards STRANGLEMANIA!!!
The fans cheer as the trio wave goodbye and the feed goes out
We return to ringside where Marshall Evans smiles into the camera.
Evans:
Southern Express in singles action next show? Should be interesting to watch. Same can be said for our next match as Saidie Sharpe and Kyle Gautier go one on on. It sure is great to see Kyle back in the EWC, will he be the one to impress Price tonight? Could be .. but what an opponent to face off fresh of that GAMBIT win. Saidie Sharpe is one of the best in the business and this is going to be a good one.
Reid:
The following match is set for one fall. Joining us first, residing in Mobile, Alabama and weighing in at 235 pounds ...
KYLE GAUTIER!
An elegant Purple spotlight shines on the ramp as 'The Man' by the Killers blares. Kyle Gautier is standing at the top soaking in the raucous cheers. He slaps hands with anyone as he runs down to the ring. He slides under the bottom rope and goes to as many corners as he can to get ready.
Reid:
And the opponent, residing in Toronto, Ontario, Canada and weighing in at 120 pounds ...
SAIDIE SHARPE!



Pyros hit and "Greatest" by Sia begins to play. Saidie makes her way out to the ring and usually passes out some merch for a couple fans. She'll give them a thumbs up or a high five and then run the ropes waiting for her opponent.
DING DING DING
They both go for a collar and elbow tie-up but Saidie quickly slips behind Gautier into a German suplex but Gautier counters with a back elbow. Gautier Irish whips Saidie but pulls her back hitting a knee to her ribs. Saidie drops to the mat and Gautier takes a few steps back to give Saidie space to get back to her feet. Gautier helps Saidie to her feet and she responds with a forearm to the side of the head and a sidewalk slam. Saidie grabs Gautier's arm applying an armbar. Gautier tries to reach for the ropes but he can't. Gautier manages to grab Saidie's head between his ankles and pulls her forward with a headscissors. She lands on her back on the canvas. Gautier leans over her but Saidie raises her feet booting him in the face. She gets to her feet and runs at Gautier who counters with an Alabama Slam. He lifts Saidie and positions her for a DDT but Saidie counters with an inverted atomic drop and a quick enziguri. A dazed Gautier staggers around the ring before Saidie drops him with a spinebuster. She hooks the leg
ONE...
TWO...
THR... NO! KICK OUT!
Gautier gets a shoulder off the canvas to break the count. Saidie lifts him up off the mat but Gautier hits a snap DDT and makes a cover
ONE...
TWO...
THR... NO! KICK OUT!
Saidie rolls onto her side to break the count.
Evans:
Both evenly matched in this early portion.
Kushnir:
I'm looking forward to seeing who does pull away from the other to get the win as it is, as you said, so even right now.
Gautier lifts Saidie off the mat and up for a Suplex. He brings her down hard on the mat and floats over rolling across Saidie until he's stood at her feet. He grabs Saidie's legs twisting them into an Orphan Bedtime Story. Saidie screams in pain as she stretches and drags her way to the bottom rope. Gautier releases the hold immediately. He lifts her off the mat but she catches Gautier with an uppercutt. Gautier fires back with another back elbow and Irish whips Saidie into the corner. Saidie counters by running up the turnbuckles and flying back at Gautier with a SaidieSault. She grabs his legs almost hugging them as she makes the cover.
ONE...
TWO...
THR... NO! KICK OUT!
Gautier shoves her off him breaking the count.
Evans:
Close but not quite.
Kushnir:
Not long prior, Kyle Gautier almost got the win too. Both still even Stevens right now.
Both get to their feet and Gautier kicks Saidie in the gut and grabs her in a front facelock. Before he can do anything else, Saidie pushes him away and off the ropes and hits him with a spinning heel kick. Saidie drags him to the corner and climbs to the middle turnbuckle and jumps hitting a Saidie Spiral. She hooks the legs.
ONE...
TWO...
THREE!
DING DING DING
Reid:
And your winner, via pinfall ...
SAIDIE SHARPE!!!
Evans:
And Saidie Sharpe wins! We wanted someone to take over and she did.
Kushnir:
Kyle Gautier was in this one all the way to the end but it was that spinning kick that kept him down long enough for that all new Saidie Spiral.
Saidie is on her knees with her arms raised in victory. She gets to her feet, adjusts her ponytail and blows a kiss to the camera before rolling under the ropes and heading up the ramp.
Evans:
A big win for Saidie showing that you can't just come to Prime and expect an easy win.
Kushnir:
Speaking of a fight to earn a win, we have what should be a war as "Headhuntress" Aiya and Lorenzo clash in the X-Division and it is next.
The camera cuts to the backstage area where it looks like Victor Price is standing by with ... Bosa
We open backstage where Victor Price and Bosa are talking
Price:
I'm going to keep this to the point Bosa, you impressed the hell out of me with that win tonight. That was a statement win, and I'd like to reward that victory by telling you right here and now .. in two weeks .. you'll be facing the Showtime Broadcast Champion. Either Ashe or Scorpio. One on one. Championship and a trip to StrangleMania on the line.
Bosa smirks and nods in agreement with the match.
Price:
I might be a son of a bitch, but I'm a fair son of a bitch and I reward those who earn it. I said it earlier tonight, I was looking to reward the new PRIME Superstar who impressed me the most tonight .. that's you. So enjoy this win, and then go out and make the most of this opportunity.
The scene fades to commercial as Price walks off and Bosa smiles at the opportunity he just earned.
We return to ringside where we see commentary.
Evans:
Welcome back to Prime where we are all ready for this X-Division fight.
Reid:
The following match, set for one fall, is an X-Division Rules Match. Joi1ning us first, from South Los Angeles and weighing in at 185 pounds ...
LORENZO!


The music starts and Enrique comes out to center stage with a smirk on his face. He stand there listening to the chorus of boos with a smirk on his face as Lorenzo finally walks out and throws his arms out wide and drinks in his own chorus of boos as they walk down the ramp. When they get to the ring a few fans pelt them with garbage.
Reid:
And the opponent, from Kyoto, Japan and weighing in at 137 pounds ...
"HEADHUNTRESS" AIYA!
As "Killer" by JJ Lin plays over the PA system, a fog appears near the curtains. As it slowly fades away, we see the form of "Headhuntress" Aiya standing at the top of the ramp. She saunters down, entering the ring through the middle and top ropes. Aiya then leans against the ring, already looking as if she's making a game plan in her head whilst waiting for her opponent to enter the ring.
DING DING DING
Aiya slaps Lorenzo hard across his jaw before cracking him with a headbutt. Aiya whips Lorenzo off the ropes and drops him with a jumping leg lariat. Aiya whips Lorenzo to the corner but he ricochets back out right into a boot from Aiya. She runs off the ropes for a spear but Lorenzo counters with a back elbow that staggers Aiya into the corner. Lorenzo charges but Aiya blocks with a raised boot. Aiya leaps to the middle turnbuckle and throws herself at Lorenzo for a bulldog but he catches her and dumps her over the top rope. Lorenzo follows her to the outside with a tope suicida. Lorenzo lifts Aiya for a DDT but she counters by ramming his spine into the corner of the ring. Aiya grabs a chair from the time keeper smacks it across Lorenzo's back. A second attempt is thwarted by Lorenzo superkicking the chair from her hand. Lorenzo grabs Aiya dropping her with a side suplex onto the commentary table. Lorenzo positions the chair and takes a few steps back. He runs, spingboards off the chair and crashes himself and Aiya through the table
Evans:
Are we still on?!?
Kushnir:
The table just exploded in front of me. There are bits of broken bodies, bits of table and monitors at my feet.
Lorenzo is on his feet first and he throws a piece of table at Aiya before dragging Aiya to her feet. Lorenzo pulls Aiya closer to him and hits a standing Spanish Fly onto the chair. He rolls Aiya into the ring before standing onto the apron. He springboards over the ropes and down onto Aiya with a legdrop before making a cover.
ONE...
TWO...
THR... NO! KICK OUT!
Aiya manages to get a shoulder up. Lorenzo pulls Aiya to her feet but she drops catching Lorenzo with a Pele kick. Lorenzo holds his head as he staggers around the ring. He's nothing but open for Aiya to hit an S.O.S. She covers him.
ONE...
TWO...
THR... NO! KICK OUT!
Lorenzo rolls onto his side.
Kushnir:
I thought that might have been it!
Evans:
Are we still on?!?
Aiya lifts Lorenzo off the mat and runs off the ropes hitting a spear. Aiya lifts Lorenzo up and then down across her knee with a gutbuster. Aiya pulls Lorenzo to his feet and lifts him for a Go To Sleep. Lorenzo counters grabbing Aiya's knee and hits a spinning heel kick knocking her to the mat. He climbs the ropes and leaps for a Spanish Star. At the last second, Aiya rolls to the side and Lorenzo hits the canvas hard. Aiya rolls him in a small package.
ONE...
TWO...
THREE!
DING DING DING
Reid:
And your winner, via pinfall...
"HEADHUNTRESS" AIYA!!!
Evans:
A big win for the Headhuntress here tonight. That should put her right back in contention for El Pablo and the X-Division Title.
Kushnir:
This was an even contest to the very end though. Lorenzo was an eyelash away from the win. If he connected with the Star, this would have been his win. But this was a fight, our table is in bits.
Lorenzo and Enrique argue with the referee while Aiya rolls out of the ring. She high fives the fans as she heads up the ramp. She stops at the top and holds her arms in the air in triumph before going through the curtain.
Evans:
A big result for Aiya here.

Kushnir:
That it was, but up next is a huge clash as Prime legend Jordan Sharpe returns to take on Indy Champion, Narumi Tsutsumi in a huge non-title clash
The camera cuts to ...
Jenna Salvatore is found backstage knocking on Narumi Tsutsumi's locker room. She opens the door to find the room has its lights off.
Salvatore:
H-hey Narumi, are you in there? The world has a lot of questions for you with all that's going on, Price's flag announcement, the state of the Senshi of the Blade, and Dalilah joining up on the assault on Saidie after Scorpio became challenger last Prime…have you heard about an-
Narumi:
I know. When I ended the Age of Enlightenment, I talked about Prime becoming Oni Island, Onigashima! But it seems fate would play a bit of a cruel joke by having me also become an island of my own while alliances are forming all over this brand. Sabotage, Saidie & Aiya, and Delilah and Scorpio all think they can gang up to run this brand? They'll have to go through me first. They'll find I don't plan on letting it be easy for them. I don't plan on allowing anyone to besiege my island, be it internal forces or even the returning JFS on his farewell tour.
Salvatore:
JFS is often considered the greatest from the indies. Defeating him is quite a tall task.
Narumi:
That it is, and yet it is my mission to do so nonetheless. I do hope that either way JFS and I can shake hands when our match is over. But while he speaks of my family being proud of me if I take him to the limit, he has to realize I hunger for more. He and I are both heads of our family, but while he's at the end of his career, I have so much further to go in making the Tsutsumi family name special here. So be it, Loves, Samsons, Hunters, Volandos, or Sharpes, I refuse to bow down to any family so long as I live as the face of the Tsutsumis. For just as I plan to do for Prime today and beyond Stranglemania, I will be a flag bearer who leads my people through heaven and hell to reach the promised land.
Pink oni mask first, Narumi slowly exists the dark of her locker room in her entrance gear, Indy Championship, and wielding a Japanese flag with her family yokai crest in the red sun. Narumi passes Jenny Salvatore to walk the halls before her match.
We open up in another part of the backstage area. The camera first pans out to 'Headhuntress' Aiya, who is looking towards an EWC crewman.
"Headhuntress" Aiya:
And … you're certain he wanted to talk to me?
EWC Crew Man:
Y-yes, ma'am. I was instructed to find you and bring you here.
Aiya lifts her head up and we see she's in front of Victor Price's office. She nods and closes her eyes. It's clear that despite her rough exterior, she's not immune to feelings like anxiety. She slowly nods, taking all of the information in, before opening her eyes and walking inside.
Her arms start to cross over her chest, but she holds them behind her back in an attempt to at least
look
and
sound
a bit professional.
"Headhuntress" Aiya:
Alrighty, Price. You wanted me, so here I am. What did you need, sir?
Price:
As you know, President Mac moved the Drake Memorial to StrangleMania this year. The first two happened at WrestleFest, but with this being our big 25th year celebration, and StrangleMania being our biggest show of the year, it made sense to honor Ashton Drake at StrangleMania.
Aiya nods, raising an eyebrow slightly. She stays quiet, waiting for the other shoe to proverbially drop, hearing there's definitely a part two.
Price:
As you might have heard earlier in the show tonight .. 've been tasked with finding someone from PRIME that best exemplifies what it means to be a EWC Superstar. Someone who puts in the work, someone who would be worthy of being in this match, someone who is a rising star and has a bright future. When I looked PRIME up and down, your name just kept standing out to me. I've watched you perform this last year, I've seen the work you put in behind the scenes, I see the hits you take and keep pushing forward, Aiya, I want you to represent PRIME in the Drake Memorial this year. What do you say?
Aiya flashes a proud grin as she gives Price a strong, affirmative nod.
Price:
Just do me a favor Aiya .. as Dominic Sanders and Bosa have done, go into that match and lay everything on the line. Remember this match is bigger than all of us. It honors our fallen brother. Go in, leave everything in that ring and bring that trophy home to PRIME.
"Headhuntress" Aiya:
I'll gladly do this. I don't care what it takes or who the other brands choose, I
will
find a way to prevail and bring the trophy back to PRIME.
The camera fades out as we head to ringside ..
We return to ringside where Marshall Evans runs his hand over a repaired table.
Evans:
We have our table back, We have an amazing representative in the Drake Memorial that we can all get behind and we have a massive clash now between our returning hero Jordan Sharpe as his retirement tour brings him back to where it all began, here on Prime and the Indy Championship. However he's not the champion. Narumi Tsutsumi is and she'll be looking to prove she is as good, if not better than him.
Reid:
The following match, set for one fall, is champion versus champion. Joining us first, residing in New Brunswick, Canada and weighing in at 230 pounds he is the EWC North American Champion ...
JORDAN 'FREAKIN' SHARPE!


Jordan Sharpe comes out, wearing the newest JFS Officially Licensed T-Shirt. Accompanied by Carley California, He heads down the ramp with gusto, with plenty of merch to pass out for the fans whether it be hats, shirts, tumblers, pop sockets. He hands them out to any kids, neckbeards or people he thinks are cool beans. As he makes it to the ring, the fans chant 'NO!' after each 'You ain't ready' in his entrance music as he poses against the ropes or up on the turnbuckle.
Reid:
And the opponent, Making her way to the ring, weighing in at 125 pounds, from Shinjuku Japan the EWC Indy Champion.......she is the Onihime……..
Narumi Tsutsumi!



Stage spotlights shine down in the dark as "The Baddest" by Raon Lee begins to play with the oni princess skipping onto the scene in a pink oni mask. Narumi waves at the fans as the spotlight follows her. As she makes her to the ring apron, she turns to the camera to take off her mask and blows a kiss as the lights turn back on in the arena. She enters the ring to skip around and wave at the crowd.
DING DING DING
Narumi runs hitting Jordan with a Superman punch that dazes him. She follows up with a series of knife edge chops. Narumi attempts a fameasser but Jordan counters it looking for a powerbomb. Narumi slips out of it and runs off the ropes. She leaps looking for a cross body but Jordan counters with a fallaway slam. Narumi scrambles to her feet but Jordan hits a European Uppercut that knocks her off the ropes. She rebounds hitting Jordan with a clothesline that knocks him to the mat. Narumi runs off the ropes and attempts a rear view but Jordan counters by catching her and hitting a German suplex. Jordan runs looking for a boot but Narumi ducks it and rolls Jordan in a school boy
ONE...
TWO...
THR... NO! KICK OUT!
Jordan rolls out of it and onto his feet as Narumi springboards off the middle rope and smacks Jordan with a forearm smash that knocks him over the top rope. Narumi grabs his ankle to stop Jordan tumbling to the outside. Narumi pulls Jordan into the ring and cracks him with a roundhouse kick. Narumi rolls Jordan for the cover.
ONE...
TWO...
THR... NO! KICK OUT!
Jordan sits up breaking the count but Narumi applies a chin lock. Jordan gets to his feet and easily slips out of the hold before hitting Narumi with a spinebuster. Jordan lifts Narumi off the mat but she rolls him in a small package.
ONE...
TWO...
THR... NO! KICK OUT!
Jordan fights his way out. He gets to his feet and charges at Narumi who ducks, runs off the ropes and hits Jordan with a rear view that knocks him out of the ring.
Evans:
I sure as hades hope they don't come over here, we've just repaired this table after Lorenzo earlier.
Kushnir:
Never mind viewing it, he ate that ass!
Jordan rolls into the ring and to his feet but is blasted by a Master Sword. He drops to the canvas like a stone. Narumi covers.
ONE...
TWO...
THR... NO! KICK OUT!
Jordan gets a foot onto the bottom rope. Both get to their feet and Narumi rams Jordan in to the corner. More knife edge chops light up his chest as the sound echoes around the Oval Lingotto. She whips Jordan to the opposite corner but Jordan reverses sending Narumi to the corner. He quickly follows in hitting a Freakin' Boot. This time Narumi drops to the canvas as Jordan covers.
ONE...
TWO...
THR... NO! KICK OUT!
Evans:
I don't know how she kicked out of that. I thought she was ko'd with that.
Kushnir:
Champion's mentality. Getting back up when all else wouldn't
Jordan lifts Narumi to her feet but she hits Jordan with a mae geri front kick. She slips behind Jordan and tries to hit a snap dragon suplex but he manages to counter slipping behind Narumi and he hits a Sharpknife. He covers.
ONE...
TWO...
THR... NO! KICK OUT!
Aiya gets a shoulder up. Jordan yells at the referee and turns as Narumi grabs his arm hitting a Paymon.
ONE...
TWO...
THR... NO! KICK OUT!
Jordan just manages to raise a shoulder off the mat. This time Narumi argues with the referee. Jordan pulls her for a school boy.
ONE...
TWO...
THR... NO! KICK OUT!
Narumi shifts her weight rolling up Jordan.
ONE...
TWO...
THREE!
DING DING DING
Reid:
And your winner, via pinfall ...
NARUMI TSUTSUMI!!!
Evans:
Just when we thought it was all over, Narumi Tsutsumi pulled it out of the bag. That's why she is the Indy Champion here on Prime!
Kushnir:
Jordan Sharpe came close right up to the last three seconds. When all is said and done he'll be remembered here on Prime as a legend but this night was Narumi's.
Narumi holds her championship in the air in victory before turning around to come face to face with Jordan. He extends his hand. Narumi takes it shaking his hand. Jordan holds up Narumi's hand in victory and exits the ring. Narumi climbs the turnbuckles and raises her championship to the cheers from the Turin crowd.
Evans:
An amazing show of respect there from Jordan Sharpe to Narumi Tsutsumi there. But you have to wonder if the loss here will have an effect on his match this Wednesday on Paramount when he faces his close friend Emma Louise.
Kushnir:
There may be, we shall see. However we go to another clash of friends as Dalilah Ashe takes on Scorpio for the Showtime Broadcast Championship and it's up next after this 30 second commercial break.
The camera fades to a commercial ..
We return to ringside where we see Marshall Evans.
Evans:
And thirty! Look at that .. it really was a 30 second commercial break ... welcome back wrestling fans, this match promises to be an interesting contest. Last week Dalilah came to the ring and attacked Sadie Sharpe to pledge her allegiance to Scorpio. Now she stands across the ring as the challenger to his record breaking reign as Showtime Broadcast Champion. It remains to be seen how each of these competitors will handle this match, but I can guarantee that it should be exciting.
Reid:
And now from out of the Darkness of your Desires, she is the most Beautiful of Tragedies, the Sweetest of the Deadly Sins and the Last Temptation that you will ever need. She is the Vicious Mistress .. DALILAH ASHE!
Committed by One-Eyed Doll
begins to play and a purple glow illuminates the arena and a violet mist rises from the stage bringing with it the smell dying roses.
Just Another Mental Patient
How I wish this Room Was Vacant
Can't Seem To Break Through These Padded Walls
The curtain parts as Dalilah Ashe appears wearing a crown of black roses and thorns which prick her pale brow bringing small drops of dark red blood. She opens her arms to hold the crowd in the long cold embrace of her contempt.
Locked Up in this Nuthouse Crying
All these Drugs My Brain is Frying
Doctor Says the Lunatic Needs More


Cocking her head to one side and holding her arms stiff at her sides she begins a long zombie walk to the ring, followed closely by her handler Lacey Savage. Climbing stiffly up onto the apron s
he looms over the audience like some ancient goddess of lust and death. She smiles down at them, slowly wetting her painted lips with the tip of her tongue before throwing her head back with a mocking laugh. S
he slides between the ropes with an evil expression to stare down her opponents with a wicked grin and nothing but bad intentions.
Strap Me Down they Must Sedate Me
Poke Me, Prod Me, Irritate Me
No Choice but to be the Needle's Whore
'Rule Britannia' hits the speakers as red, white, and blue lighting flashes around the arena. The crowd begin to boo loudly as the imagine of a waving Union Jack is displayed on the X-Tron. Superimposed on this is the message "Please be upstanding for your Prime Minister". After a little while the orchestral music fades down...
Reid:
And the opponent, Please welcome, from London, England, weighing in at 205 lbs... 'The People's Camp', 'The Baddest Bitch On The Planet', 'The Prime Minister'...
'THE S-FACTOR' SCORPIO!


'Iconic' - Madonna feat. Chance The Rapper hits the speakers as the house lights go down, switching to a spotlight focused on the curtain. It parts, revealing 'The S-Factor' Scorpio stood behind, a hand on his hip cutting a beautiful silhouette. He sashays forward, a long coat dripping in jewels swaying with every step. Behind him steps Crème de la Crème, Scorpio's drag queen confidant and manager. The two look to one another and nod, before Scorpio opens his coat and drops it to the floor, revealing another stunning outfit. He steps down the ramp with a confident strut, emulating that of the catwalk models of Paris and Milan, before reaching the ring. Scorpio climbs up one set of steps as Crème climbs the other, parting the ropes to allow 'The S-Factor'' in. Stepping into the middle of the ring Scorpio raises one arm, and blows a kiss with the other, a smile forming on his beautifully made-up face.
Dalilah steps to the center of the ring with her eyes lowered. She stands stiff with her arms wrapped around herself, humble in the face of her mentor. Scorpio steps up to greet her with his head held high and a dominant expression of pure ego on his face.
DING DING DING
Scorpio holds his arms out to Dalilah, who shifts uncomfortably, seemingly uncertain as to how to proceed. Scorpio seems to gesture for her to lay down to take the pin. When she doesn't immediately acquiesce to his demand Scorpio gestures to the mat again, this time more forcefully. Dalilah shakes her head, refusing to submit to his desire. From outside the ring Creme de la Creme pounds the mat, demanding that Dalilah do as she has been told. Again Dalilah shakes her head, refusing to follow orders. In a rage Scorpio vents his frustration by slapping Dalilah across the face and pointing at the mat. Dalilah touches her cheek with a disturbed expression. Now furious at her resistance Scorpio goes for another open hand shot, but this time Dalilah blocks the blow and counters the attack with an open hand of her own. Both competitors start to exchange a flurry of open hand palm strikes as they pummel each other in the center of the ring.

Evans:
Right after right, left after left!
Kushnir:
It's like a hockey fight in here.
Dalilah kicks Scorpio in the stomach, blasting him with a Double Axe Handle she attempts to hook him for the Tiger Driver 91 but Scorpio uses his greater size and strength to Back Body Drop her to the mat. An indignant S-Factor starts to stomp a mud hole into his rebellious apprentice. Picking her up by her long dark locks he delivers a Corkscrew Neck Breaker before going for the early pin:
One
.
.
.
Two
.
.
.
Kickout!
Dalilah kicks out just short of the three count. Frustrated Scorpio again drags her up by the hair, standing her up for the Superkick. His foot finds its mark and sends Dalilah rebounding off the ropes. Scorpio goes to follow up with a Tornado DDT but Dalilah manages to counter with a Hip Toss that she attempts to transition into a Rear Naked Choke. But Scorpio is too quick for her and he elbows his way out of the hold, slipping under the bottom rope to catch his breath on the floor. In the ring Dalilah decides to run the ropes, throwing herself between the top and middle ropes with a Suicide Dive. But Scorpio sees it coming, catching her with the AGR Cutter planting the back of her head into the concrete floor.
Evans:
Ooh!
Kushnir:
Planted her into the floor with that AGR!
Picking her up again by the hair he rolls her back into the ring, taking a moment to taunt the fans before he follows her under the bottom rope. Dragging her to her feet he chastises her for her resistance before sending her into the opposite ropes and greeting her on the return with the You're Going Down-ing Street Springboard DDT. He again goes for the cover:
One
.
.
.
Two
.
.
.
Kickout!
To the Champ's great frustration Dalilah manages to kickout again short of the fall. Hauling her back up again Scorpio hits a Snap Suplex that he follows up with a Standing Moonsault. Signaling to the fans that the match is over he goes to finish her off with the Fuck You Europe, but is taken by surprise when Dalilah comes to life and counters with a Swinging Neck Breaker that leaves him stunned on the mat. Shaking the cobwebs out of her head Dalilah hits the ropes, coming back at him with a Rolling Thunder. Getting to her feet she quickly picks the Champion up and plants him back to the mat with a Cactus Jack Style Piledriver. Dalilah desperately goes for a pin:
One
.
.
.
Kickout!
Scorpio kicks out a two. Pulling herself back to her feet Dalilah looks down at the dazed Scorpio with a shaken look on her face. She seems conflicted and hesitates to renew the attack. Outside the ring Lacey Savage slaps the mat and screams for her to get her head back in the game. Taking head control Dalilah picks Scorpio up and delivers a Double Underhook DDT.
Evans:
A brief moment of hesitation there by Ashe but she is right back in it with that DDT
Kushnir:
Damn near put his head in the canvas you mean? We could be moments away from a new champion.
Climbing to the top turnbuckle she positions herself for the Descending Angel Back Splash, but she again hesitates before delivering the killing blow.
Evans:
Another moment of hesitation.
Kushnir:
Understandable though. I don't really want to fight you but that's what Ashe is having to do here. She's fighting someone she clearly feels something for. Even if it may not be love.
Looking back at Scorpio over her shoulder Dalilah continues to appear conflicted. From the floor Lacey shouts at her again, urging her to finish him off. Taking a deep breath Dalilah crosses her arms across her chest and leaps back off the top rope, but when she hits the mat she misses Scorpio by a mile.
Evans:
If I'm not mistaken I think she missed him on purpose!
Kushnir:
She did! Dalilah Ashe has just sacrificed herself to the Champion!
Dalilah lays stunned with the breath knocked out of her from the hard fall as Scorpio recovers and pulls himself to his feet. He looks down with a confused look as she lays motionless on the mat. Finally seeming to understand her intention Scorpio smiles his approval and goes to the ropes to hit the Margaret Thatcher's Revenge for the pin.
One
.
.
.
Two
.
.
.
Three.
DING DING DING
Reid:
Your winner, and STILL the Showtime Broadcast Champion ...
The S-Factor: SCORPIO!!!
Snatching his belt from the ref Scorpio holds it high before he pauses his celebration to help a dazed Dalilah to her feet. He holds her upright almost affectionately, patting her head like a whipped puppy.
The crowd are booing as Scorpio raises his Showtime Broadcast Championship. A chant of "this is bullshit!" breaks out in reference to Dalilah Ashe's apparent sacrifice as a wide smile develops over The Last Temptation's face while she stares at her mentor. Scorpio turns to face her and gives her a curt nod with a wry smile on his own ruby red lips, before holding his hand out for her, which she excitedly raises in victory. At ringside Créme takes a microphone and hands it to Dalilah.
Ashe:
Ladies and gentlemen, I give you your winner, STILL the Showtime Broadcast Champion and THE NEXT Indy Champion… The S-Factor… The Prime Minister… SCORPIO!!!
She applauds loudly as Scorpio takes the microphone. Créme reaches under the apron and pulls out a bag before climbing into the ring.
Scorpio:
One title match down, one more to go. My record breaking reign continues no matter what you fucking morons in the crowd think of me, I am undefeated on Prime for almost a year, and with Dalilah by my side I am UNSTOPPABLE. Narumi… listen up bitch… this season I am here to DOMINATE Prime and that means casting you aside and ripping the Indy Championship from your clutches baby…
He reaches into the bag Créme has brought and pulls out a glittering rhinestoned Union Jack flag. He lifts it high above his head as he smirks.
Scorpio:
Take it in Narumi, this is the closest you're getting to this flag. At Stranglemania I'm going to show you what a real champion looks like; at Stranglemania I'm going to crush the hopes and dreams out of your unbearably upbeat soul; at Stranglemania I'm going to end any ideas you had of a bright and happy future on Prime. This year this is my brand, this is my arena, I AM THE PRIME MINISTER AND YOU WILL ALL SHOW ME THE RESPECT AND OBEDIENCE I DESERVE!!!!
He throws the microphone down and hauls the glittering Union Jack into the air as "Iconic" hits the speakers. With his other arm he holds the Showtime Broadcast Championship high, and by his side Créme de la Créme and Dalilah Ashe stand staring on at their benevolent leader. At ringside Lacey Savage looks uneasy at the developments.
Kushnir:
Undefeated on Prime since April last year, a fifth defense of the Showtime Broadcast Championship under his belt, and heading into an Indy Championship contest at Stranglemania with some strong momentum .. the Prime Minister told us this was going to be Scorpio Season again and so far he's delivering. At PRIME 93, it looks like we are getting a huge match between Bosa and Scorpio, with more than just the Showtime Broadcast Championship on the line.
Evans:
Even if this is a return to 2020 form for Scorpio, Narumi Tsutsumi is a fearsome competitor and a worthy champion, we saw what she did tonight and Stranglemania is going to be one hell of a battle. Plus now with Bosa picking up a huge win tonight, you have to wonder if Scorpio will be divided in focus with just one show left before StrangleMania. However,
w
e are out of time here tonight so it's goodnight from myself, Hayley, Victor Price and the entire Prime roster here in Turin. Scorpio's long walk to StrangleMania takes us to New Delhi in India which is where we will be next time on Prime. Good night everyone!
The scene fades with a replay of tonight's matches and the crowd reacting all over again to the high points.
---
END SCREEN

..................................................................................................................

SEGMENT WRITERS
President Mac (As Victor Price)
Amber Lisa Hall
Scorpio
The Southern Express
President Mac (As Victor Price with Bosa)
Narumi Tsutsumi
"Headhuntress" Aiya & President Mac (As Victor Price)
Scorpio

..................................................................................................................


RECAP OF WINNERS

SINGLES MATCH
KU Vs Amber Lisa Hall
WINNER: KU
...

SINGLES MATCH
Bosa Vs Tyler Quest
WINNER: Bosa

...

SINGLES MATCH
Saidie Sharpe Vs Kyle Gautier
WINNER: Saidie Sharpe

...

X-DIVISION MATCH
"Headhuntress" Aiya Vs Lorenzo (N/S)
WINNER: "Headhuntress" Aiya

...

SINGLES MATCH / CHAMPION VS CHAMPION / NON TITLE
Narumi Tsutsumi Vs Jordan Sharpe
WINNER: Narumi Tsutsumi

...

SINGLES MATCH / EWC SHOWTIME BROADCAST CHAMPIONSHIP
Scorpio Vs Dalilah Ashe
WINNER AND STILL CHAMPION: Scorpio

...
...............................................................................................................…

MVP OF THE NIGHT: Narumi Tsutsumi
MATCH OF THE NIGHT: Narumi Tsutsumi vs Jordan Sharpe



© THE EXTREME WRESTLING CORPORATION 2022