Post by MNB on May 16, 2022 20:46:54 GMT -6
WARNING:
This live event contains strong coarse language (L), and intense violence (V) which may be unsuitable for younger viewers. None of the matches you are about to watch have been predetermined. Only some of the thematic story-lines have been discussed beforehand. Accordingly, EWC and it's producers must insist that no one attempt to recreate or re-enact any match or activity performed in this live event.
The Extreme Wrestling Corporation
presents
HARDCORE REVOLUTION 2022
A MONDAY NIGHT BRAWL EXCLUSIVE PAY-PER-VIEW
LIVE! from the Allegiant Stadium in Paradise (Las Vegas), Nevada


MONDAY NIGHT BRAWL PRESENTS HARDCORE REVOLUTION 2022
MNB General Manager: Jim Connors
Assistant GM: Timothy Kahrs
Commentators: Joe Aiello & Steve 'The Predator' Bennett
Announcer: Jessica Stroup
Senior Referee: Paul Turner
Referee: Josh Daniels
Backstage Interviewer: Bob Murray

"Wretches and Kings" by Linkin Park blasts in the Arena




The show starts off with video footage detailing historic events over Monday Night BRAWL's history.
From episode 001 in 1997 all the way down to the last episode #583 in Albany, along with some highlights of past Hardcore Revolution PPVs including last year's being the first MNB-exclusive event. We then get a
special hype video
promoting the main event, as King Flip takes on Xavier Reid for the EWC International Champion in an Inferno Match...with Gabrielle Visconty as the guest referee!
Images of previous EWC Champions are shown, starting with the very first Champion Black Ninja, then moving onto Big Mac and Steve Bennett. Sped up footage then shows a special montage of Memphis Reigns, Shadow Man, Hirsh Valentine, Jesse Nunez, Hurricane Jeff, Moses Lake, James Chambers, BDC, Jay Cee, Stray, Gladiator, The Rev, Ruthann Hunter, Ashton Drake and then Xplode all with the EWC Championship.
From there we look at the dawning of the Undisputed Championship as we know it today, from Xplode defeating Shadow Man to unify the belts to footage of the men and women of BRAWL who have held the illustrious title including Ashton Drake, Candy, Dominic Sanders, Cyrus Black, and Xavier Reid, before ending on the current champion
Killjoy Ito
.
Sped up footage again then takes us through to current Monday Night BRAWL Superstars: Xavier Reid, King Flip, Candy, Tyler Bradford, KU, Antoni Malietoa, Stitches, Rebel Rhodes, Darius, Iggy Swango, Dio, and others making their way onto the red brand.
We then get a shot of the Champions of BRAWL:
Rebel Rhodes
with the
FX Broadcast ChampionshipXavier Reid
with the
EWC International Championship
The opening pyros blast across the stage and here we go.
A wide aerial shot shows that the
Allegiant Stadium
is absolutely electric for this year's BRAWL-exclusive PPV event!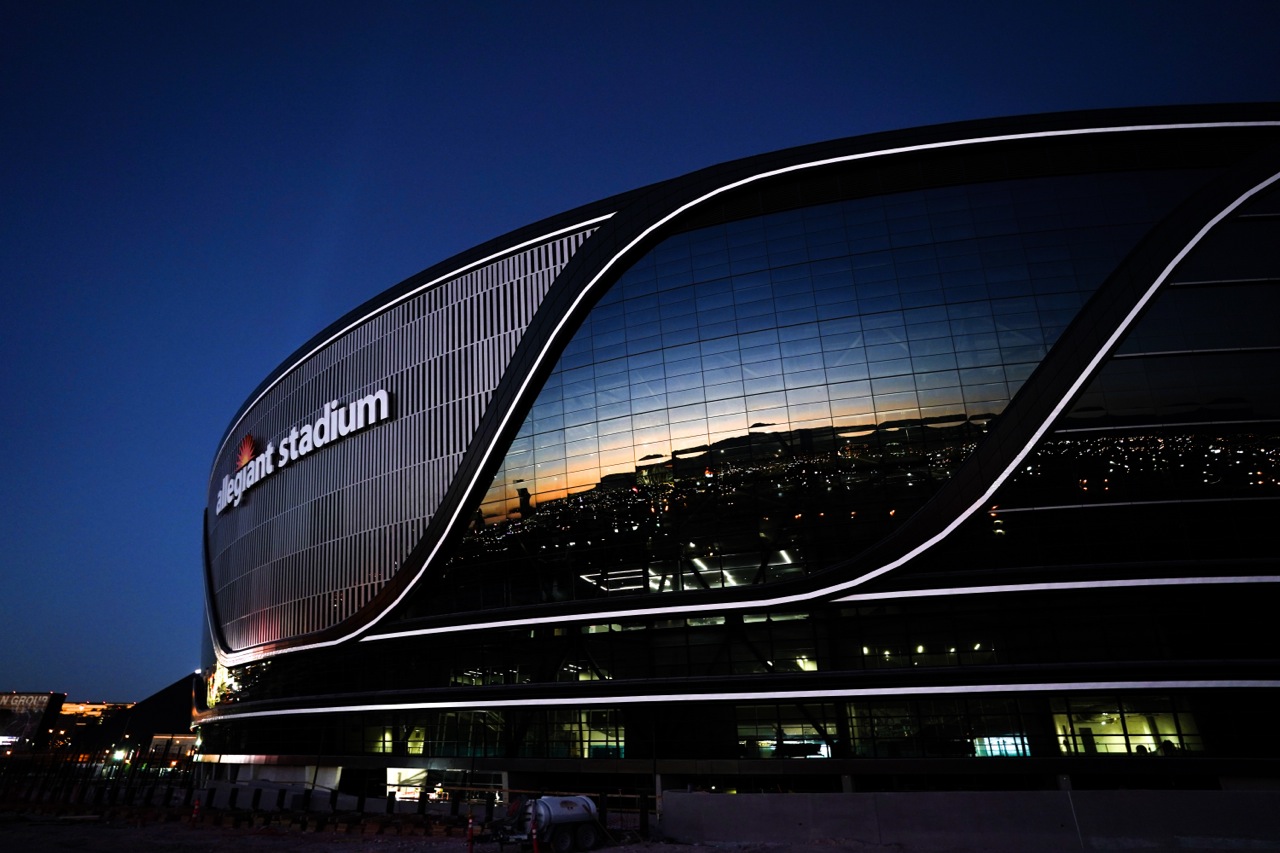 A chant begins of
"MNB!"
"MNB!"
"MNB!"
"MNB!"


A thick layer of fog circles the stadium, and camera flashes repeatedly strobe the area!
The camera feed pans to different areas in the stadium and we see fans cheering in excitement!

The fans are shown smiling, laughing, and pumping their fists in excitement
as fireworks emit from each corner of the ring!

A thick layer of fog surrounds the fans from the firework display.

The show is live... and the excitement is at a fever pitch!
Signs can be seen all over the stadium, some reading:
"FEEL THE AFFECT, BAYBAY"

"TIME TO CROWN A NEW KING OF BRAWL"

"SIGN UP FOR MY ONLYFANS @ [CENSORED]"

"LET OUT A REBEL YELL FOR THE FX CHAMP"

"SHE'S STILL SWEET TO ME, DAMMIT"

and
"BELIEVE ME, THIS IS THE DANCE!"
The camera pans around the Allegiant Stadium once more. We arrive at the announcers' table where Joe Aiello and Steve Bennett are standing by.
Aiello:
Hello everyone and welcome to HARDCORE REVOLUTION 2022! I'm Joe Aiello alongside Hall of Famer Steve Bennett and we are thrilled to present Monday Night BRAWL's exclusive Pay-Per-View event, with both of the red brand's championships on the line! In our main event, we have the EWC International Championship being defended by Xavier Reid, who has been absolutely obsessed with Gabrielle Visconty since she won the title from him two weeks before StrangleMania. Injury led to her vacating the title, which Reid ended up winning back...but in the meantime, King Flip earned the right of number one contender for HIS shot at the title, with all roads leading to tonight as both men step into an Inferno Match per King's choice...with the added twist of none other than Gabi Vee as special guest referee!
Bennett:
Of all the low down dirty tricks Flip could pull! It's one thing to put a man through hell in an Inferno Match, but to the put the woman you KNOW the champ hates with all his heart as the guest referee!? The man is trying to be HANDED the title tonight! But if anyone can persevere through this insanity, it's the Best of Brawl himself, Xavier Reid!
Aiello:
It will be a brutal main event for sure, but we also have the FX Broadcast Championship on the line as Caleb Scott challenges Rebel Rhodes, who has now had FOUR successful defenses of the title leading up to tonight!
Bennett:
You'd better believe that if Rebel can defeat Caleb Scott here tonight and retain that fifth time, she's gonna at least consider the possibility of going after the International Championship...which is all the more reason Caleb's gonna want to slam the brakes on that title reign!
Aiello:
With that being a Hardcore Match we can expect a fair bit of violence, which can also be said of our tag team showcase tonight as PARAMOUNT's Halo Syndicate have arrived with the intention of bouncing back from a tough loss against the Southern Express for the EWC Tag Team Championship when they take on Eleos Affect of KU and Antoni Malietoa!
Bennett:
These sisters found it appropriate to do their little brand tour on OUR exclusive event, and the boys are gonna take that personally in this Rules Roulette match! I for one can't wait to see the chaos that will come!
Aiello:
We also have X-Division action ahead of us as Dio takes on Sour Candy, with the winner earning a future shot at the EWC X-Division Championship! We'd seen Sour Candy take a fair crack at things when she took on El Pablo in non-title action two weeks ago, with Dio as the special guest referee...but now, the man who calls himself our Crux will take on a very angry Sour Candy for a shot at the gold!
Bennett:
It's gonna get nice and violent, I'm sure of it! Both competitors want a taste of that sweet, sweet X-Division Championship, but they're gonna tear through each other first to get there!
Aiello:
And before we get to all of that, we have our opening contest in which Gabi Vee makes her return to singles action against Chelsea Skye, who's coming off a win on GAMBIT to join the Monday Night BRAWL roster!
Before we get to the action, however, it seems the newcomer has some words for us backstage...
---
The scene opens backstage at Hardcore Revolution where we see new Brawl Signee "The Nightmare Angel" Chelsea Skye standing by ready for an interview.
Chelsea:
So, I bet a lot of the EWC Viewers don't know who I am, hell a bet a certain number of you aren't used to seeing me with clothes on, I'm not one to judge! I created that page for a reason!
Chelsea chuckles to herself before she folds her arms.
Chelsea:
My name is Chelsea Skye but I'm also known as the Nightmare Angel, I've only been wrestling for three years but this metalhead from Chicago has been setting this industry on fire since she hit the mainstream! Brawl? It'll just be another inferno when I'm done!
Chelsea says as she looks at her nails playfully.
Chelsea:
That brings me to my match tonight, me, the newcomer with three years of wrestling experience against Gabrielle Visconty, a wrestler with a similar background to mine, we're both former gymnasts, who not only has been wrestling for a little longer than me but has held titles in this company! Should be easy peasy for Gabbi, right? I mean she's got the great Ruthann Hunter as her mentor!
Chelsea shakes her head before holding up the SRW Overdrive Championship.
Chelsea:
NEWS FLASH! I'm already a two time champion, in different companies sure but I know what it takes to win a title and I know how to win one! If Gabrielle is expecting an easy win over a newcomer tonight then she's in for a reality check.
Chelsea adds before hoisting her title over her shoulder.
Chelsea:
I've been underestimated as a wrestler before, nine times out if ten those who underestimate me get to enjoy a nice, extra salty meal of their words! I know this is my sink or swim moment in the EWC, can I hang with one of the promotions best wrestlers or will I falter? Only one way to find out and that's to tune in for the opener where "The Nightmare Angel" Chelsea Skye takes on Gabrielle Visconty and shows Gabi why the Skyes the Limit!
Chelsea walks off as the scene fades into the EWCTV advertisement.
---
---
---
---
WHAT IS EWCTV?


All live EWC Pay-Per-View events (including StrangleMania, Night Of Champions, EWC Rumble & WrestleFest)
All day scheduled & live programming
Plus, hours and hours of on-demand content & never before seen behind-the-scenes footage!
Groundbreaking original series - See new episodes of BRAWL, RAMPAGE, PARAMOUNT, PRIME and more
Live in-ring action, reality shows and documentaries
HOW TO ORDER
Get the award-winning EWC Network through your TV provider. Call your local TV Provider today to subscribe.
Only $7.95/month

WATCH ONLINE
If you are subscribed to EWC Network through your TV Provider you can now enjoy EWC Network on your:
Windows PC, macOS, PS4, PS5, XBox (One through Series S & X), iOS & Android devices.



EWCTV for only $7.95 USD per month
Along with being an EWCTV Subscriber, you get:
EVERY Pay-Per-View event included at no extra charge
15% off any and all EWC Merchandise from the EWC Store
20% off all tickets to LIVE EWC Shows
A free EWC Yearly Wall Calendar signed by the entire active EWC Roster
As an added bonus for all those currently subscribed including any new subscriptions
enter code "REVOLUTION"

To receive
a
FREE
copy of
HARDCORE REVOLUTION 2022
DVD and Blu-Ray combo when it's released
+ free T-Shirt and Replica EWC Undisputed Championship belt.
So act now if you aren't already subscribed to EWCTV

---
---
GABI VEE VS CHELSEA AT THE PPV! (DON'T JUDGE US, PLEASE)
SINGLES MATCH

Gabrielle Visconty
VS Chelsea Skye

MATCH WRITER:

Gabrielle Visconty
---
---
We return to ringside where Joe Aiello and Steve Bennett are seated behind the announcer's table.
Aiello:
Up first tonight we have Gabrielle Visconty going up against newcomer Chelsea Skye, in what promises to be a fast paced, high flying match up between very like styled wrestlers.
Bennett:
Gabi's temper tantrum on last Brawl landed her in this match up. Jim Connors placed her in this match to see if she was truly ready to resume her demands of being back in the hunt for the International title.
Aiello:
A title that will be decided in our Main Event later tonight, which has Gabrielle as the guest Referee.
Bennett:
Gabi has already said she was going to call it fair and square - as a Tommy Love contract. Xavier Reid is already at a disadvantage with her in the ring. I am surprised Jim Connors let that go.
Aiello:
King Flip won the right to set the stipulations.
Bennett:
Gabi can't be looking too far ahead, though. Tonight she faces a very game opponent in Chelsea Skye. While Chelsea has only had one match in the EWC, she still has the talent to pull off a major upset here tonight. She is no stranger to big matches, having captured titles in other companies. If she catches Gabi not focused, we could see her get a huge win here tonight.
Aiello:
Absolutely! This match is a great match to start off Hardcore Revolution. Sit back and enjoy the show!
Stroup:
The following match is scheduled for one fall. Joining us first, from Honolulu, Hawaii, weighing in at 120 pounds ...
GABRIELLE VISCOOOONTYYY!!!
The lights in the arena dim as a single spot light shines down on the entrance. Halestorm's "I Am The Fire" begins to play as the X-Tron lights as the letters G A B I V E E ! ! ! scroll across.
Am I brave enough?
Am I strong enough?
To follow the desire
That burns from within
To push away my fear
To stand where I'm afraid
I am through with this
'Cause I am more than this
Gabrielle Visconty walks out of the back and stops at the top of the ramp. Her blue eyes scan over the area as the fans welcome Gabi Vee with cheers. A huge grin spreads across her face as she walks down the ramp and towards the ring. The lyrics continue to follow along on the X-Tron.
Cuz I am more than this
I promise to myself
Alone and no one else
My flame is rising higher

I am the fire
I am burning brighter
Roaring like a storm
And I am the one I've been waiting for
Screaming like a siren
Alive and burning brighter
I am the fire
Gabi slaps hands and interacts with the crowd before she hops up nimbly onto the edge of the ring to smile out at the crowd once more. Gabi turns and springboard herself gracefully into the ring, then ventures over to her corner to wait on Chelsea.
Stroup:
And her opponent, from Chicago, Illinois, weighing in at 123 pounds ...
'THE NIGHTMARE ANGEL' CHELSEA SKYYYYYE!!!
The fast guitar riff for "Reborn Through Failure" hits the speakers and once the vocals kick in Chelsea makes her way out onto the entrance ramp ready for battle. Following her ring introduction Chelsea makes her way down to the ring slapping hands with the occasional fan along the way, she enters the ring and runs the ropes.
Aiello:
These two look more than ready to go. I can't wait to see what kind of show these two put on!
DING DING DING
Chelsea and Gabi advance as the bell sounds, each cautiously moving in. Gabi makes a low feint and Chelsea overreacts to it. Gabi fires off a jumping spinning wheel kick that Chelsea just manages to block. Chelsea takes a step back to shake out her arms as Gabi presses the attack with a step up enziguri. Gabi is quick to her feet and grabs Chelsea by the arm, pulling her back up. Chelsea lands a kick to Gabi's mid section and then slips behind her for a belly to back suplex. Gabi rolls away as Chelsea kips back up to her feet. Gabi is just getting to her feet when Chelsea charges in with a brutal jumping knee lift that plasters her, sending her to the mat in a heap.
Chelsea quickly dashes to the ropes and springboards off with a moonsault that hits nothing, as Gabi rolls out of the way. Gabi kips up and dashes to the ropes. Gabi rebounds and hops over Chelsea as she rolls towards her. Chelsea is up to her feet and fires off a superkick that Gabi just ducks under in time, and continues on to the ropes. Chelsea runs to the opposite ropes to rebound as well, sending both of them meeting in the center of the ring with speed. Gabi knee slides under Chelsea's spear attempt, yet Chelsea nimbioly rolls out of it and chases back in, catching Gabi with a running clothesline just as she turns around. Chelsea quickly pulls Gabi into a sharpshooter.
Gabi howls in pain as Chelsea locks it in but she leans back and just manages to snag the bottom rope. The Ref calls for the break and Chelsea breaks clean. Chelsea grabs Gabi and yanks her back up to her feet, pulling her into a gogoplata. Gabi slips out before Chelsea can lock it in, rolling Chelsea into a Liontamer. Chelsea screams as Gabi leans back into the hold. The Ref checks on Chelsea and she waves him off as she starts to stretch for the ropes. Gabi sits down on her and stops her progress. The Ref checks again, and once again Chelsea waves him off. Chelsea suddenly pushes up and then quickly slips under the hold, catching Gabi off guard. Gabi tumbles away from Chelsea to clear some space.
Aiello:
Gabi taking a moment to reassess after Skye escaped from that hold!
Bennett:
I'll bet if she was 100 percent Gabi would've had that right there! You know Connors is making note of this!
The two circle each other before clashing in the center of the ring. Gabi goes for an armbar that Chelsea reverses. Gabi flips over it and goes for a wrist lock that Chelsea flips over it to counter, then kips up, pulling Gabi into an arm drag. Gabi rolls out of it as both women get back to their feet. They clash again, this time locking up. Both women try to overpower the other with little success. Finally, Chelsea pulls off a slick hip toss and follows Gabi to the ground. Gabi slips out of the start of a rear naked choke, but Chelsea manages to catch her leg before she can escape. Gabi tries to kick her off but gets dropped by a leg sweep that Chelsea transitions into an ankle lock.
Gabi realizes she is too far from the ropes and the Ref is there to check on her. Gabi shakes her head defiantly as Chelsea continues working the hold. Gabi tries to duck under to escape but Chelsea drops down on her, only for Gabi to slip her other leg behind Chelsea and trip her up. There is a mad scramble as both women try to get to their feet. Gabi lands a standing drop kick that sends Chelsea into the corner as they both get to their feet. Gabi follows it in with a rolling back elbow smash that misses by inches as Chelsea slips to the side. As Gabi staggers out of the corner she is dropped as Chelsea hits For Justin, a slingblade, driving Gabi's head into the mat. Chelsea with the quick cover.
1…
2…
NO! Gabi pulls her shoulder at the last possible moment. Chelsea looks frustrated to have been so close only to just miss victory. The Ref assures her it was a 2 count as Chelsea nods her head as she stands back up, pulling Gabi back up to her feet and dropping her with a Russian leg sweep. Chelsea pops back up and dashes to the ropes, coming off with a beautiful moonsault that catches Gabi before she can roll away. Chelsea hops back up and climbs the corner, coming off with Down From The Heavens, a corkscrew moonsault, landing square on Gabi's knees as she pulls them up. Chelsea rolls around on the mat in pain as Gabi uses the ropes to stand.
Aiello:
Close call there for Gabi, getting the knees up just in time to block that corkscrew moonsault!
Bennett:
Gotta wonder what damage that did to her knees though, Joe!
Gabi slips through the ropes as Chelsea is still holding her ribs. Gabi watches as Chelsea starts to stand, springboarding off and catching her with a bulldog. Gabi yanks Chelsea to her feet and sends her into the ropes. Chelsea comes off with a running clothesline that Gabi slips under, catching her around the waist and quickly pulling her into her Idjitbuster, a straight jacket suplex, that Gabi bridges for the pin attempt.
1…
2. Chelsea gets a shoulder up to break the count. Gabi quickly gets to her feet and pulls Chelsea to her feet once again. Chelsea stuns Gabi with a quick jab to the head, followed by another, then a block by Gabi that is followed up with a kick to Chelsea's gut. As Chelsea doubles over, Gabi pulls her into a tiger driver 91. Gabi tries to hold on for the pin but Chelsea snags the ropes. Gabi releases the pin attempt and rolls away. Chelsea pulls herself up with the ropes and Gabi dashes in with a tiger feint kick. Chelsea hangs on to the ropes but drops to a knee. Gabi grabs Chelsea by the hair and pulls her up, only to receive a desperation headbutt from Chelsea. Chelsea grabs Gabi's hair and drops, pulling Gabi neck first onto the top rope. Gabi bounces off the ropes and off the apron to the floor.
Aiello:
Skye really taking it to Gabi here!
Bennett:
She has a chance to make a big first impression on the red brand, of course she's gonna take it!
Gabi looks dazed as she lies on her back on the arena floor. Chelsea slowly gets to her feet then springboards off the top rope with a 450 splash! The fans explode with HOLY SHIT chants as both women are rolling around in pain on the arena floor. Chelsea is holding her ribs again as Gabi is curled up into a ball on her side. The Ref starts the count out.
1…
2…
3…
4…
Chelsea gets to her knees and starts using the ring apron to stand.
6…
Gabi crawls to the ring apron and starts pulling herself up as well.
8…
Chelsea slips under the bottom rope as Gabi does the same.
Both women start to get to their feet slowly, both showing the toll of this fast paced match. Chelsea is up first and leaps at Gabi with an enziguri as she is on her knees, catching her solidly. Gabi flops onto the mat as Chelsea gets back to her feet, pulling Gabi back up. Chelsea rocks Gabi with a knife edge chop, drawing a WOOOOOO from the fans. Gabi staggers back as Chelsea steps in for another, only for Gabi to block it and retaliate with a European uppercut. Chelsea staggers back and Gabi steps in with a superkick that Chelsea shoves to the side before sending Gabi to the mat with a snap suplex.
Aiello:
Oh boy, that didn't look good at all for Gabi!
Bennett:
This could be it, Joe! Back to the doctor, back on the road to recovery for ol' Visconty!
Chelsea rolls back to her feet and pulls Gabi up, then Irish whips Gabi into the corner. Gabi slams into the corner and is immediately drilled by a back handspring back elbow. Gabi sinks to her bottom before Chelsea drags her out of the corner. Chelsea scales the corner and comes off with Skyes the Limit, a phoenix splash - but no one is home! Gabi rolls into the corner and Chelsea slams into the mat. Gabi quickly gets to her feet and climbs the corner, and just as Chelsea is getting to her feet, Gabi comes off with the Angelrana! Gabi holds on for the pin!
1…
2…
3!!!
DING DING DING
Stroup:
And your winner,
GABRIELLE VISCOOOONTY!
Gabi pulls Chelsea to her feet and offers her hand. Chelsea looks discouraged, but shakes it. Gabi pats her on the back as the Ref pulls her other arm in the air in victory.
Aiello:
Gabi Vee pulls down the win! I wonder how Connors will play this now that Gabi has won her match? Rebel Rhodes is the number 2 contender for the International Championship, and we still have to see who wins in tonight's Main Event.
Bennett:
Chelsea put up one hell of a fight. She went toe-to-toe with the two time International Champion and matched her speed and agility. Chelsea is definitely one to watch in the future!
Aiello:
Great, great match to start us off here at HARDCORE REVOLUTION 2022! Folks, in just a moment we see Dio take on Sour Candy in X-Division action, but it seems we have a treat of a different sort backstage!
We head there now to see what the fuss is about ...
---
The camera cuts backstage and we see Bob Murray. Standing next to him in her signature leather jacket and sunglasses is Lady Stardust herself, Iggy Swango! With her signature Pina Colada in her hand, Iggy looks to be in high spirits.
Murray:
Iggy! It's a pleasure having you here with me.
Swango:
Thanks for having me, Bob. The show has been an absolute blast so far.
Murray:
I'm sure fans were disappointed in not seeing you in action tonight.
Swango:
Yeah, it's a bummer, but yanno, that's just how things go sometimes. I need to put myself in a position to where Mr. Conners can't afford to leave me off the card. Unfortunately, I'm just not there yet. But that motivates me to get stronger. Tomorrow belongs to those who hear it coming!
Iggy takes a small sip of her drink. She smiles
Murray:
So what are you most looking forward to tonight? Here to cheer on Dio?
Iggy opens up her jacket, revealing what looks to be a homemade t-shirt with a large image of Dio smiling. Written in black marker are the words "My Crux"
Swango:
Maybe?!
Iggy gives a thumbs up and winks at the camera.
Swango:
But that's not the only reason I am here tonight. I am here to make an announcement about something else that is dear to my heart. I've been working on this for so long, and I am proud to
finally
announce the follow up to SOUL LOVE...
Iggy reaches behind her and pulls out an LP. Murray looks on in anticipation.
Swango:
May I present to you…
Intercepted Transmissions from the Loveship Oblivion!
She holds the record up high up. Iggy then pulls out a marker, puts her signature on the Vinyl LP, before handing it off to Bob Murray.
Swango:
My pleasure, Bob.
Suddenly, a masked figure appears on screen, and hits Iggy from behind with some sort of blunt object. The pina colada glass shatters on the ground, as Iggy drops to her knees. Before anybody can react, the masked figure runs off.
Iggy:
What the fu...!
The camera fades out, leaving a still image on the screen.
Coming soon...
---
---
THE SOUR TASTE OF VIOLENT PHILOSOPHY!
SINGLES MATCH, X-DIVISION RULES
WINNER EARNS A FUTURE SHOT AT THE EWC X-DIVISION CHAMPIONSHIP

Dio
VS Sour Candy

MATCH WRITER:

Darius
---
---
We return to ringside where Joe and Steve are still reacting to the backstage assault that just occurred!
Aiello:
I can't believe what we just witnessed! Someone's attacked Iggy Swango, and you have to wonder if Dio's mindset will be affected as he takes on Sour Candy in our next contest!
Bennett:
It better not, for his sake...an X-Division match like this is no place to get distracted, especially not with a future shot at gold on the line!
Stroup:
The following match is an X-Division rules match! The winner of this match will receive a future X-Division championship match! Introducing first, from Seattle, Washington …. He is your crux, he is …
DIO
!
The lights dim down, and a voice comes over the PA system.
"I am your Crux."
The phrase kicks off the sounds of "Change (in the house of flies)" by the Deftones as Dio emerges from the curtain and stands atop the stage. He surveys the crowd, tugging at the collar of his leather jacket before heading down toward the ring.
Aiello:
Dio looks to maintain his focus despite what just went down, but will it be enough to overcome a twisted Sour Candy?
Moments after "I Want Candy" by Aaron Carter begins to play throughout the Allegiant Stadium, it suddenly switches into a more metal version of the song done by Risen From Shadows. Despite the boos coming from the crowd, Sour Candy seems unfazed as she walks out with a huge grin. She gives them a sarcastic wave and walks down the aisle.
Stroup:
And his opponent, making her way to the ring straight from the Sour Patch …
SOUR CANDY
!
As soon as a fan reaches out to touch her, SC jerks her arm out of the way and circles the ring before slipping under the bottom ropes. She stays on her knees and looks toward Dio with the deadliest of stares as she waits for the match to begin.
Aiello:
Here we go folks, we're about to see which of these competitors gets their shot at the EWC X-Division Championship!
Bennett:
It's about to get ugly, folks!
Just as the referee is about to call for the bell, the sound of rapid drum beats blare throughout the Allegiant Stadium …
ON THIS DAY!
I SEE CLEARLY!
EVERYTHING! HAS COME TO LIFE!
White smoke billows from the stage area as Dio looks on with confusion and Sour Candy looks on with frustration. After a few moments, Darius comes running out from the smoke to a mixed reaction from the crowd, dressed in casual street wear with his left arm still in a sling. He marches his way down the ramp, walks around the ring while looking at Dio and Sour Candy, then pulls up a chair next to the announcer's table, taking one of the extra headsets and placing it onto his head.
Aiello:
Well it seems like we have a guest tonight!
Bennett:
That we do … Welcome, Darius … Why are you here exactly?
Darius:
Well I'm glad you asked, Bennett. I'm here to see how the X-Division is truly holding up during my absence. Like I said back in Albany, I'll be back, and when I am … I've got unfinished business to take care of, and it could be against one of those two in the ring. Enough talk though, let's see some action!
Darius makes motions at the referee to ring the bell, which leads to the referee shrugging their shoulders before calling for the bell!
DING DING DING

Dio keeps his attention on Darius as the bell rings, unsure of his intentions on the outside of the ring, but the distraction costs him early as Sour Candy dives down at the back of Dio's leg and takes him down to a knee with a chop block! She then rebounds off the ropes, leaps up onto Dio's knee, and strikes him in the jaw with a wicked shining wizard! Sour Candy wastes no time and goes for an early pin, but Dio kicks out before one!
Sour Candy grabs Dio by the back of the head, holding it in place with her left hand while she uses her right elbow to rain down numerous shots in the center of Dio's forehead, letting out frustrated grunts as she does! She then slams his head down against the mat and gets back to her feet, turning her attention to Darius on the outside, leading to him raising his one good arm.
Aiello:
I think it's safe to say she still holds a grudge?
Gomez
: I mean … You kind of earned it, Darius.
Darius
: You won't hear an argument from me about that one!
Sour Candy rolls to the outside of the ring, lifts the ring apron, and then pulls a long box from under the ring. She opens the box, revealing numerous items, such as kendo sticks, chains, bags of hard candy, and an assortment of other oddities! She grabs one of the kendo sticks and slides back into the ring with it, stalking Dio as he gets back to his feet with one of the turnbuckles. As soon as his feet are firmly on the mat, Sour Candy rushes him with the stick, swinging down toward his skull, but Dio moves out of the way just in time, making her slam the stick down against the top of the ring post with a sickening impact!
Sour Candy turns around to face Dio but is greeted by a stiff kick to the gut for her efforts. Dio follows up with an uppercut under Sour Candy's chin, then a few stiff strikes to the side of her head and her collarbones, following up with a knee strike, connecting to the underside of her chin once again, sending her stumbling back to the center of the ring in a dazed. Dio then rushes at Sour Candy, grabs her by the arm, and whips her into the ropes, catching her on the rebound with an Ura Nage! Dio hooks both legs with a cover!
ONE!
Sour Candy gets her shoulder up at one, but Dio doesn't allow her to recover as he takes her by an arm and a leg, then hoists her up onto his shoulder for a torture rack! Sour Candy lets out howls of pain as Dio stretches her body over his shoulders, trying to make her give into the pain early on, but the former Undisputed Champion fights through the pain!
Aiello:
Sour Candy making it a point to get through this so she can get back in the swing of things!
Bennett:
I don't blame her one bit, she wants this title shot and the chance to get some revenge something fierce!
Darius:
I've been in her position many times before, the torture rack sucks, man. You feel muscles and tendons stretching in places they shouldn't stretch, and it's just not a good time!
After a few more moments of stretching out Sour Candy, Dio moves to a turnbuckle, placing Candy on top as she tries to recuperate from the damage. Dio paces around the ring, gaining a bit of momentum before rushing at Sour Candy again, leaping up to the top rope with her with precision, and takes hold of her, looking to go for the Deconstruction, but as soon as he lifts Candy up, she manages to shift her body weight and turns the maneuver back onto Dio, reversing it into a top rope hurricarana! Dio crash lands in the center of the ring, clutching at his lower back while Sour Candy rolls out of the ring with sadistic laughter.
She crawls under the ring for a moment, then crawls back out with another box in her hand, but this one is filled with vinyl records. She starts to go through them all, tossing any she doesn't approve of over her shoulder until her look of disapproval turns into a wicked grin.

She slides back into the ring as Dio looks on with confusion as he sees one of Iggy's Soul Love records in her hands! Dio gets to his feet and tries to rush her, but Sour Candy side steps out of the way! Dio nearly crashes face first into the turnbuckle but manages to catch himself before he does.
He turns to face Sour Candy again, but this time is greeted with a vinyl record over the head, shattering it into pieces around him as Sour Candy laughs maniacally! Dio claws at his forehead as a couple of blood streams start to form, but the damage only increases as Sour Candy grabs one of the broken pieces and drags it across his forehead, splitting him wide open! She backs away with a pleased look on her face as Dio rolls out of the ring, holding his face in his hands while howling with pain.
Aiello:
Oh my, look at the damage being done to Dio here!
Bennett:
Dio's in a baaaad place right now!
Darius
: God … DAMN! I really like this new side of Candy … Sorry, Sour Candy!
Dio gets to his hands and knees on the outside of the ring, pounding his fist into the ground numerous times to vent out frustration. He watches as the blood drips onto the floor below him for a moment, then gets back to his feet, looking at Darius with a snarl as Darius looks on with curiosity. Darius grins, then points to the stairs next to Dio. Dio looks to the stairs, moves over to them, and pulls the top step off, revealing a lighter, a can of lighter fluid, a small bag, pliers, and Darius' bat between the stairs and ring post. Dio picks up the lighter and bag, then looks to Darius with confusion, but Darius holds up a finger as he gets up from the table, leaps over the barricade, and disappears into the crowd.
Aiello:
Where is he going!?
Bennett:
I … I have no idea?
Dio just shakes his head, drops the lighter, then takes the bat into his hands. Sour Candy notices this interaction happening while in the ring but holds position, taking the kendo stick back into her hands as she waits for Dio in the ring. Dio slides into the ring, wielding Darius' bat, staring Sour Candy down with intent. Dio then charges at her and swings wide, but she uses the stick to deflect the strike! The two exchange blows, deflecting each other like skilled swordsmen, before Dio manages to sneak a stiff kick to the side of her knee, dropping her down to one knee!
Dio kicks the stick away from her hand and begins to rain hell, slamming the bat down across her shoulders and back repeatedly until she lays nearly motionless on the mat! Dio grabs her by the hair with both hands and drags her to a corner, leaning her up against it in a sitting position before driving his boot dead center into her face!

Dio backs away from Sour Candy slowly, scratching at the top of his head with both hands as he looks around the ring before rolling back to the outside, grabbing the pliers from the steps as he does. Dio slides back into the ring, kneels down in front of Sour Candy with a blank look, then grabs her face with one hand, prying her mouth open, then shoving the pliers into her mouth with the other, yanking at her teeth as he does!!!
Aiello:
What in the world!?
Bennett:
I had no idea Dio was a dentist? Dr. Dio, D.D.S. does have a nice ring to it though!
Dio pulls with all of his might, blood starting to seep from the sides of Sour Candy's mouth, but before he's able to pull out a tooth, she spits blood into his face, blinding him long enough for her to kick right between his legs! Dio drops down to the match clutching his groin as she pulls herself back up with the ropes, spitting blood to the outside as she checks her teeth.

She then stops down onto Dio's gut numerous times before sliding back to the outside, this time pulling a table from under the ring. She slides the table into the ring, then walks over to the steps and takes the lighter and fluid into her hands. Before she slides back into the ring, she hears the crowd causing a loud commotion …
Aiello:
Wait … Who is that coming down the ramp!? What are they pushing!?
Bennett:
That's Darius and he has a … Cotton candy cart?
Darius takes a quick jog down the ramp, pushing the cotton candy cart with his one good arm until he reaches the ring. He pulls the top away from it, leaving the cotton candy out in the open on the outside of the ring. Sour Candy marches around the ring toward Darius, but he grabs a handful of the cotton candy then makes his way around the ring, standing next to the removed step and standing at ringside.

Sour Candy stares him down, but then rolls back into the ring. Dio is sitting up against the turnbuckle, trying to wipe the blood from his eyes as Sour Candy starts to set the table up in the center of the ring, dousing it with lighter fluid once it's up and prepared.
Dio pulls himself to his feet as he sees Sour Candy prepping the table, then rushes at her, leaping up with a dropkick, planting his feet into her chest as he does! She crashes back into the turnbuckle, then eats a discus elbow when Dio rushes her again, dropping her to the mat! Dio then picks Sour Candy up, leans her against the ropes, and ties her arms between the ropes, locking her in place as he looks down at the cotton candy cart, then picks up the lighter fluid and starts to pour it into the cotton candy!
He then rips a piece of fabric from Candy's outfit, soaks it in fluid, lights it with the lighter, and tosses it into the cotton candy! Flames erupt for a few moments within the cotton candy but quickly start to die down as the sugar melts quickly. Sour Candy shakes her head furiously at Dio, begging him not to go through with it, but he doesn't listen as he leaps up and nails her with another dropkick, breaking her free from the ropes and sending her into the cart full of burning and melting cotton candy!!
Aiello:
Good lord, this is brutal!
Bennett:
Just the way I like it, Joe! X-Division is the best division as far as I'm concerned!
Darius:
ATTABOY! That's the kind of shit we need to see in the X-Division right there! Hahahaha!
The cart tips over and Sour Candy spills out of it screaming, ripping melted candy away from her skin as it burns her severely. Dio watches from the inside of the ring, a blank yet sadistic stare on his face as he appreciates his dirty work. Once Sour Candy pulls the last of the burning sugar from her body, she snarls at Dio as he lifts the lighter high in the air and drops it onto the table, igniting it into a large flame as he stares her down.

Sour Candy slides back into the ring and the two pace around the large flame burning at the table, Dio being the one to strike first as he leaps at Candy with a forearm, but she dodges the strike and lands a spinning kick to the small of his back. Dio turns to face her again as she goes for a stiff forearm, but he catches her and goes for a sidewalk slam through the table, but she reverses it into another hurricarana, sending him head first into a turnbuckle!
On the outside, Darius has grabbed the small bag and rushes over to Dio's side. He places the bag into Dio's hands and whispers something into his ear. Darius then runs back to the other side and starts to taunt Sour Candy as she follows him in the ring, staring daggers at him the whole time. As Darius taunts Sour Candy, Dio opens the small bag, nods his head, then stands to his feet.

Darius points to Dio, so Sour Candy turns around to look at him, but the flames block her vision, not allowing her to see Dio throw a handful of flour at the flames, making a giant explosion of fire burst from the opposite side, engulfing her for a brief moment as the crowd roars with excitement and terror!
Aiello:
Whoa, that's intense!
Bennett:
Probably our first allusion to the looming danger of tonight's main event, Joe!
Sour Candy rolls out of the ring clutching at her face as Dio backs into a corner, his blank expression turning into one of concern for a moment. He leans against the turnbuckle, holding the sides of his head in his hands as he realizes what he's done, but then in an instant, the concern fades and he rolls out of the ring and walks around the edge, stalking Sour Candy as she pulls herself up with the apron. Dio grabs her and tosses her into the ring before exchanging a brief look at Darius, with Darius giving him a simple nod before Dio slides back into the ring. Dio kneels down in a corner, stalking Sour Candy as she slowly gets to her feet in front of the table. As soon as she gets to her feet, Dio rushes forward, leaps up, and comes crashing down onto Sour Candy, planting her through the table with the Laertius Effect!! She tries to roll from the ring but Dio drags her back to the center and hooks both legs!!
ONE!
TWO!
THREE!
DING DING DING

Stroup:
Here is your winner via pinfall, your crux …
DIO
!!
Aiello:
What a match, folks!
Bennett:
What an absolute war!
Dio gets back to his feet, shaking his head as he goes wide eyed seeing the medical staff tending to Sour Candy in the center of the ring. He stumbles back into the turnbuckle, still shaking his head, almost as if with disappointment. Darius climbs onto the apron and stands next to Dio, looking at him as he stares at Sour Candy. Darius pats him on the back, which leads to Dio snapping his head to stare at Darius, but Darius simply says "Good job, kid" before getting down from the apron and exiting through the crowd. Dio turns his attention back to Sour Candy again, still trying to process the damage he had caused.
Aiello:
Dio and Darius with the brief confrontation there, after Dio just managed to get the win over a very game Sour Candy!
Bennett:
Some of the best the X-Division has to offer on the red brand, and while Sour Candy gave it everything she got, we now have Dio looking for his future shot at the gold!
Aiello:
We'll find out soon enough when that happens, but in the meantime we are just moments away from tag team action, a Rules Roulette match as Halo Syndicate take on Eleos Affect!
After some time we see officials rushing to ringside, setting up a button on each turnbuckle in preparation for what could be a strange bout indeed!
---
---
THE NOT-SO-FORBIDDEN DOOR OF INTERBRAND COMPETITION!
TAG TEAM MATCH, RULES ROULETTE

The Halo Syndicate
VS Eleos Affect

MATCH WRITER:

MNB
---
---
We return to ringside where commentary is standing by for our next match!
Aiello:
Alright folks, it's been a wild night here in Vegas so far but now we are in for some tag team action with a twist! Coming off a tough loss against the Southern Express for the tag titles, we see Halo Syndicate taking on Eleos Affect in a Rules Roulette match! Steve, do you have any idea what we're in for?
Bennett:
I seem to recall that we've had a Rules Swap match before, where each turnbuckle had a button to press that unveiled a different stipulation throughout! I'm guessing Connors had a brilliant idea to make it a Roulette because we're in Vegas, so this could get wild really quick!
Stroup:
The following tag team match is a Rules Roulette, and it is scheduled for one fall! Joining us first, at a combined weight of 247 pounds, the team of Carrie and Nina Samson ...
THE HALO SYNDICATE!
The opening chords of "Want to Want Me" suddenly begins to play as purple, blue and yellow lights begin dancing around the arena. Carrie and Nina Samson step through the curtains with their blonde friend right beside them. The blonde walks halfway down the ramp, stops and turns to face Carrie and Nina while holding two very large cannons.
Carrie and Nina walks towards her and proceeds to take each cannon into their hands. The sisters do a countdown then fires a bunch of confetti all over the crowd. Carrie and Nina bounce their way down the ramp as their friend slides into the ring. Nina high fives several audience members in the front row before hopping up onto the apron. Carrie does a lap before hopping up next to her sister.
They both leap over the top rope, high five their friend before climbing up onto the turnbuckles. While standing there, their friend hands them both a small confetti cannon. All three ladies fire off their cannons then Nina and Carrie both connect with backflips off the turnbuckles.
Stroup:
And their opponents, at a combined weight of 484 pounds, The Black Tree of Sapporo and The Samoan Warrior ...
THE ELEOS AFFECT!
"Warrior" by Atreyu begins to blare throughout Allegiant Stadium as Antoni Malietoa walks out first, head down as he gets prepared for the battle about to commence. KU walks out next and stops next to his partner, his arms folded over his chest. Small streaks of pyro go off as Antoni raises his head and lets out a battle cry to get himself and the crowd pumped!
The pair then begin the walk down the aisle as the music continues. Once they make it to ringside, Antoni grabs the top rope and pulls himself to the apron as KU methodically takes the stairs. Antoni steps over the top rope as KU enters through the middle and top ropes. The pair stand side by side as Antoni lets out another battle cry, knowing that war is about to commence as the ref calls for the bell to kick things off.
DING DING DING
The bell rings with KU and Carrie Samson starting things off...and Carrie dodges an attack by KU, immediately running to one of the turnbuckles! She hits the button propped up on top to set off the first roulette spin! The wheel pops up on the X-Tron...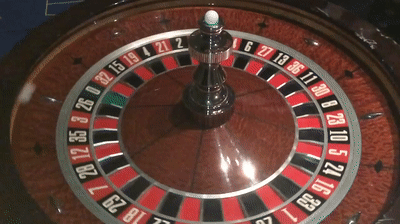 ...and the first stipulation is revealed!
TORNADO TAG
And so the chaos begins, as Nina rushes into the ring to blindside the Black Tree of Sapporo...only to be pulled back by Malietoa! The two trade strikes, with the Warrior using his power to send Nina to the ropes, connecting with a massive clothesline as KU goes on the attack with a flurry of offense on Carrie! KU is clearly handling the situation well, until Carrie drops him with a drop toehold that sends him face first into the canvas! Carrie gets to her feet, only to be hit with a boot to the gut by Antoni who looks to send Carrie to the ropes as well...but Carrie reverses the Irish whip! Only thing is, Antoni's been sent to the corner...and this one has another of the unused roulette buttons, which he actually presses by mistake upon hitting the turnbuckle! The confusion is evident on his face as the roulette wheel pops up on the X-Tron again...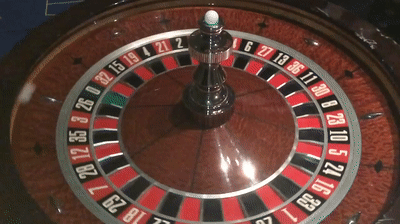 ...and the second stipulation is revealed!
INFERNO MATCH
Aiello:
Wait, how'd THAT get on the table? That's our main event!
Bennett:
Somebody backstage is getting yelled at for this blunder, I'm sure!
Before the staff have a chance to run out and get the fire started however, KU wisely runs over to one of the other turnbuckles and hits the button, prompting the roulette wheel to spin once more!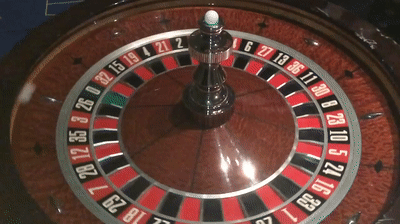 A sigh of relief seems to come from everyone at ringside as the third stipulation is revealed!
STREET FIGHT
Carrie and Nina immediately slide out of the ring, followed closely by Antoni and KU as the Syndicate go plundering beneath the ring for suitable weapons...and each pull out a kendo stick! Carrie turns around, looking to catch KU on the noggin...but KU dodges it, hitting a hard kick to the gut instead that forces Carrie to drop the stick! On the other side of the ring, Antoni has managed to take the kendo stick away from Nina, who runs around the ring both to avoid the attack and to help her sister out!
As Antoni makes his way there, the sisters wisely roll back into the ring to evade their foes, catching the men with a pair of dropkicks sending them right back off the apron to the outside! KU is noticeably quick to get back to a standing position, though he can also be seen peeking under the ring looking for another weapon...and pulls out a steel chair! Not noticing this, Carrie runs the ropes looking for a dive to the outside...AND RIGHT INTO A STEEL CHAIR TO THE FACE, COURTESY OF THE BLACK TREE OF SAPPORO!
Aiello:
Oh my, that HAD to hurt!
Bennett:
This could very well turn the tide in this chaotic match!
Carrie looks down and out, but Nina has managed to slip back into the ring taunting Antoni to try a similar attack on her. Antoni slides into the ring, kendo stick in hand...but Nina dodges it! DROP TOE HOLD ON THE WARRIOR! With the big man down, Nina runs over to the final turnbuckle to unleash the last of the stipulations allowed in this roulette as the wheel pops up one more time...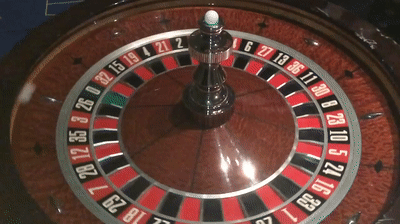 ...and the final stipulation is revealed!
FINISHER MATCH
This seems to confuse Nina for a moment, which gives Antoni an opening as he spins her around, delivering a pump handle fallaway face plant slam that drives Nina hard into the canvas! Unaware of the stipulation at first, Carrie slides into the ring to stop a pinfall...but the ref already calls for the bell!
DING DING DING
Stroup:
And your winner, via hitting their finisher, the team of Antoni Malietoa and KU...
THE ELEOS AFFECT!
The ref raises Antoni's arm in victory but he seemingly refuses, unable to accept a victory that feels this hollow given the chaotic nature of the bout. KU slides in as well, the two giving a nod of agreement before shaking their head at the strange way in which this concluded...all the while, the Syndicate have both slid out of the ring, regrouping on the ramp as we cut back to commentary.
Aiello:
What a weird, strange match this was! Absolute chaos of a different sort throughout, but you can tell that neither Antoni nor KU liked the sudden nature of how they won this bout!
Bennett:
I totally get that, Joe, but a win is a win is a win, and these two just put another notch in the W column!
Aiello:
Well folks, we are rolling on and gearing up for the first of our title bouts tonight, as Caleb Scott challenges Rebel Rhodes for the FX Broadcast Championship in a Hardcore Match!
Antoni and KU make their way up the ramp as well as we see officials coming to ringside, making preparations for our first title match of the evening!
---
---
WILL CALEB SCOTT PUT A FORK IN THE RHODES REIGN?
HARDCORE MATCH


FOR THE FX BROADCAST CHAMPIONSHIP

Caleb Scott
VS Rebel Rhodes

MATCH WRITER:

Kisikil
---
---
We return to ringside where the crowd is restless and wild.
Aiello:
We are back in the ring and awaiting our FX Champion, Melinda Rhodes, in her second defense against Caleb Scott. He took her to the limit in Anaheim, where my broadcast partner was firmly of the belief that Scott was distracted and didn't give it his all. Tonight, there are no rules, no distractions that aren't part of the match itself. Rhodes and Scott are going hardcore, and only one of them walks away as our fighting champion.
Bennett:
You're damn right. Anything goes! It is ON!
Stroup:
The following match is a hardcore match, and is for the FX Broadcast Championship! Joining us first, from St. Cloud, Minnesota, weighing in at one hundred and ninety five pounds ...
CALEB SCOTT!!!
Lights go black as Ze Nigmar plays. Lights stay off as song intro plays. Once the drums in the song start, a single beam of light from above the ring shoots to the stage as Caleb Scott rises from the floor through a ring of white smoke. No longer on his knee, Caleb stands there for a few seconds looking at the crowd. Caleb begins to slowly walk to the ring as a short row of fire ignites on either side of the entrance ramp. As Caleb goes up the steps and into the ring, the single beam of light following him the entire time. He stands in the middle of the ring, facing the camera, as the ring fills with smoke before the lights turn back on.
Stroup:
And his opponent, hailing from Rome, Georgia, she stands at five feet, eleven inches, and weighs in at one hundred and forty five pounds ... THE REBEL STAR ...
MMMMMMEEEELLLLLLIIINNNDDDAAAA RRRRRHHHHOOOODDDDDEEESSS!!!
Aiello:
Rebel Rhodes always looks ready to go, but Scott has an intensity I don't think we've seen before. I can see it, the crowd can sense it. We await the bell...
DING DING DING
Rhodes is still amping up the crowd when the bell rings, sweat already beading on her skin from a vigorous warmup. Las Vegas is burning for the champ, their voices shaking the rafters as she peels off and sprints around the ring toward Scott. The six-footer watches her intently, shifting away at the last second as a hand emerges from his tights bearing the glint of steel. WHAM! The edge of a brass knuckle duster slams into Rhodes' cheek, throwing her to the canvas, busted open in the very opening exchange! Scott grabs her by the chin and lifts her face toward him, raising his weaponized fist one more time--
The champion lashes out, driving an elbow below the belt, and as Scott folds she whips her legs forward, lifting her arms to catch the pole-axed challenger with her patented cutter! Shot Through the Heart! The crowd goes wild, as she holds on, tries to flip over immediately into the Rebel Star Slayer, her legs bridging Scott. He's GROWLING, using pure strength to stand up with Rebel still wrapped around him, reaching up to spin her around and catch her with an STO, planting her to the mat!
He tries to cover, but Rhodes shoves him off with urgency, pursuing him across the mat with a basement dropkick that sends him tumbling beneath the bottom rope. Scott staggers to his feet outside, and barely has time to take a single breath before the champion launches herself over the ropes in a graceful swan-dive, shattered cheekbone trailing blood through the air as she whips her legs up mid-dive... and catches Caleb with a spinning headscissor takedown, hurling him bodily into the barricade. Scott goes up and over, crashing into the front row of the audience!
Rhodes isn't letting him rest for a
heartbeat
if she can help it, pausing only to slap an extended hand before taking off again, vaulting the barricade-- and eating hell's own SPEAR! Caleb goes from the ground to the air, blasting Mel in the center of her mass and reversing all that momentum, turning her fucking inside out! She crashes down hard, a tangle of her own limbs. The crowd EXPLODES in every which direction, a volley of trash bouncing off Scott's back as he pulls himself over the barricade and stands, chest rising and falling with heavy breaths, staring down at the champ.
Aiello:
Rebel is really taking it to Caleb here!
Bennett:
Sometimes that's just what you gotta do as champ!
Scott motions for Rhodes to stand, and she obliges him, pawing momentarily at the bruised gash in her cheek, licking her own blood from her fingers as she casts the challenger a sick little grin. He smirks humorlessly in return, and then slams a forearm between her eyes. Rhodes staggers, but responds by weaving under his arm and driving in a sharp body blow, then a spinning elbow that sends him back into the barricade. Not to be outstruck, Caleb shoves off with a heel and slams a superkick up into the jaw! Rhodes crumples, falls to a knee, and he drives forward again with a running knee strike that sprawls her out on the outside...
This time, rather than go for the downed woman, Scott stalks to the apron, flips it up, and begins pulling out tables and chairs, a sledgehammer, a bundle of barbed wire, a pair of boltcutters, all scattered across ringside before he finds what he's really looking for; a black baseball bat, bristling with jagged nails. It's spun comfortably in his hand, as he steps toward Rhodes, bringing it overhead and down, into her stomach! She rolls aside, and the bat strikes the ground, as the champ pulls herself up with one hand on the apron. The other... grips the boltcutters.
They fall open, and Rhodes lets them hang there, ducking under Scott's second wild swing and replying by utilizing the spread cutters like a grisly flail, the handle thudding against his back as the sharp edges rake across his brow, coming perilously close to the eyes! Caleb stumbles away, using the bat to fend off a second blow, and as the boltcutters make contact Rhodes steps in, gripping them in both hands now, spinning them around before driving the conjoined tip into Scott's gut. With a blood-curdling SCREAM, muscles popping in her toned arms, she drives Scott back with her makeshift spear, before snapping the handles open! Caleb Scott is tough, but as his flesh rips the eyes roll up into his skull, the skin visible around his facepaint paling as he faints from the pain!
Aiello:
Oh my, just look at the damage being done here!
Bennett:
The challenger's gonna have to really grit his teeth if he wants to stay in this thing!
Rebel Rhodes is a woman possessed, gasping for breath as she lifts the boltcutters and bodily hurls them down on her passed-out opponent, a meaty thud erupting as she staggers away and begins setting up a table. Scott comes to with a convulsive twitch, rolling onto one shoulder, clutching at the open wound in his stomach. It looks like he's been shot. Mel turns around, her own torso soaked in the blood still pouring abundantly from her cheek, and bends to pick up a chair. Her hand closes upon it, and then a foot DRIVES into her elbow! Scott has rolled onto his back, aiming a second kick into the bridge of Rhodes' nose before kipping up, stepping into a second superkick that rocks her against the apron! He seizes the chair himself, flips it around in mid-air and catches it in the same motion he uses to drive it down into the champ's forehead!!
It's Rebel's turn to black out momentarily, as she's busted open a second time. Scott lets the chair fall, and steps in to catch her as she ragdolls, pulling her out and into position for a suplex. Hauling her up, he turns to stare at the crowd, both their blood pooling beneath him, and then flips Rhodes into a powerbomb in mid-air! Black Night! BLACK NIGHT THROUGH THE TABLE!
Splinters fly as the table shatters on impact, Scott himself landing on the ditched chair, unable to attempt a cover as he flops onto his side, gasping. Rhodes lies amidst the wreckage, limbs spread, only the slight movement of parted lips betraying a hint of consciousness.
Aiello:
I don't believe it! Rhodes is still in this, after all that!?
Bennett:
Talk about fighting spirit, Joe!
Caleb Scott is first to his feet, clutching again at his stomach, bringing his bloodstained fingers away only to wipe them across his painted face, leaving a giant, crimson handprint as he sends a flinty stare out at the crowd. They respond by rallying all the harder behind the downed champeen, who is stirring in the wreckage, her face nothing BUT red, her blonde hair stained the same virulent shade as she staggers upright. Scott steps toward her almost carelessly, grabbing her in a headlock-- from which she immediately pops out, roaring, driving a punch up into his throat and then twisting into a rolling wheel kick that sends the man sprawling into his own wreckage! Rhodes rolls to her feet, bearing the nailbat in one hand and a bent table leg in the other, bringing both down in a brutal flurry to her opponent!
The challenger is tough as the nails in the baseball bat, standing under the onslaught, repeated meaty thwacks doing nothing to stop him getting to his feet, despite the welts and bruises already appearing as the storm of strikes continues. He raises an arm to intercept the bat, the nails smashing bloody furrows in his pale skin, pulling it from Rhodes' grip as she responds by driving the table leg down into his leg. His knee buckles, and gives, driving Scott onto the other.
Her remaining weapon is aloft, and Caleb lifts the bat in both hands, blocking it, their stares meeting. Hers, bright and ferocious. His, intense. Damning. Rhodes pushes down harder, and Scott pushes back, forcing himself to his feet a second time, throwing the champion back! Mel bites off a curse, almost falling through the wreckage of table and chairs, but then reverses her own momentum, and drives back in with the Rhodes Kill! Scott counters by bringing the bat down across her back!
They BOTH take the hit, the nail-stricken weapon making a sickening thud as it impacts the spine, and Scott's body buckling from the impact of the signature spear. For the THIRD time he's flung against the barricade, and in spite of all the punishment, Rhodes is a furious, bleeding angel as she straightens up and mounts him in front of the packed arena, raining down hammer blows through the man's raised guard. The bat goes spinning off into the front few rows, and she keeps smashing away, until Scott's nose is broken and blood is pouring from his own face as he falls limp.
Heaving in desperate breaths, Rhodes gasses out her arms and has to stop the assault, but though she can barely stand she begins dragging Scott instinctively back toward the ring. With a few whimpers of effort, she rolls him beneath the bottom rope, and clambers into the apron, slingshotting herself back in to land atop him with a flipping senton. She tries to roll to her feet, slips and falls backward, throwing out a pronounced hiss of, "Fuck it!" as she elects to just make the cover there.
ONE
.
.
.
TWO
.
.
KICKOUT!
Scott gets a foot on the ropes, using the leverage to roll his shoulder up and Rhodes OFF. She tumbles onto her side, as the challenger pulls himself upright using the top rope. Mel rolls to her feet, glances over her shoulder and locks eyes with Caleb, who just
stares her down
. She shakes her head, flips him off, and hits the ropes, running back in--
--to the surging form of the challenger, who scoops her up mid-dash and plants her with a brutal spinebuster, clean in the middle of the ring. He's not done, their blood mingling in a pool on the mat below as he scoops Rhodes up for a second time, lifting her up and over his shoulders... and then snapping her violently forward, her head bouncing off the mat! GRAVE PLOT! This... this could be it!
ONE
.
.
.
TWO
.
.
.
KICKOUT!!
On 2.99, Melinda Rhodes SCREAMS and throws Caleb Scott bodily from on top of her. She struggles to her feet, and they meet each other in the middle of the ring, slamming each other with heavy-handed fists, before hitting the ropes simultaneously!
She goes for the Rhodes Kill again... but so does he!? Both of them attempt their spears for the second time, and their heads collide with a CRUNCH, both of them hitting the canvas, dazed!
Aiello:
This has been absolute bedlam, Steve!
Bennett:
How the hell is this one gonna end!?
There's the commotion on the ramp as the hooded AMON bursts out at the head of several frantic security guards, the robed man outrunning them as he scampers down the ramp and slides into the ring. He attempts to direct traffic with the punch-drunk Caleb, barking instructions to no avail, then settling for pulling Rhodes to her feet himself. She comes alive as she hits her feet, dragging the man back toward the ropes, hopping up onto his shoulders and draping herself over his back and over the top rope; a contortion of her torso carrying with it the momentum to drive him all the way out of the ring and down in a reverse Frankensteiner, spiking him atop his hooded crown!
Rhodes isn't done with the mysterious figure, rolling to her feet with a chair in hand, and absolutely blasting him over, and over, and over, screaming in her frenzy. Then, she stands, soaked in her own blood, the chair battered and dented, staring down Caleb Scott - who is on his feet in the ring, staring right on back. Mel shakes her head furiously, jabbing a finger toward him.
"It's MY title! You'll take it from my DEAD BODY!"
"LET'S GO, RE-BEL!" "M-N-B!" "LET'S GO RE-BEL!" "M-N-B!"
The crowd loves her fire, and Scott just slowly drags a thumb across his throat, before motioning her back into the ring. She raises a fist, devil horns out, and screams at the top of her lungs, blood spraying in a fine mist as it's blown off her lips. The effort of just this seems to stagger her, but she staggers toward the ring, sliding under the bottom rope, rising to her feet already bobbing and weaving. Scott hurls a spinning backfist that goes right on over her head, then jams a knee into her midsection - which she smartly stuffs, weaves to his other flank, and slams a fist in. Several more follow, a tight boxing combination that culminates in her rising to full vertical base and hurling a knockout left straight that whips Scott clean around and off his feet!
The challenger catches himself on his hands, pops back up, eats a right hook, and GRINS through the facepaint, asking for another! Rhodes shakes her head, steps back...
Then slams a kick into his gut, whips him into the ropes and--
SHOT THROUGH THE HEART! Caleb Scott is down! Melinda Rhodes tries to hold on once more, but she's groggy - losing too much blood, her slick fingers slip and she collapses beside the challenger, who is dazed but has the wherewithal to roll her up tightly for the cover!
ONE
.
.
.
TWO
.
.
.
KICKOUT!!!
Rhodes FLOPS over as she throws herself free, the official's hand quivering an inch from the mat. The rafters vibrate from the surging roar of the crowd as, once more, they rally behind the champion. Scott is on his feet, pulling her up, hauling the ragged, barely-conscious woman across his shoulders in a fireman's carry. With her legs gripped, controlling her expertly, he steps into the middle of the ring, and swings her out underneath the opposite arm, dropping down--
--SLAMMING Rhodes onto the back of her neck! FINAL RESTING PLACE!!
The crowd is on fire, but there's a ripple of uncertainty as Caleb Scott makes the cover again.
ONE
.
.
.
TWO
.
KICKOUT!!!
It's
emphatic
! Melinda Rhodes will not be denied! Not just kicking out, but kicking up, she launches to her feet, with the larger man somehow held across her chest, her neck bulging and shoulders rippling as she uses pure power and resilience to lift him up and over. With shuddering, desperate steps she runs at the ropes, and pitches Scott to the outside! He crashes down amidst the mess and debris, a tangle of arms, legs, and discarded weaponry as he comes to rest.
Rhodes leans on the ropes, gasping, staring down her opponent as despite it all, he continues to stand, wobbling to his own feet, glazed eyes staring up at her. At the ring. At the title at the end of it all. Mel shakes her head, denying him one last time. HER ring. HER title.
She steps up onto the top rope, pulling herself to stand there, balancing precariously--
--and then launching into an explosive forward somersault, crimson tears falling like rain from her beaten body as she flies overhead and down, catching Scott's head to drop him with absolute authority into the ruined table!
REBEL STAR DEATH DROP!
To the outside!!!
They're down for a long, uncertain moment, and then Rhodes is upright, feet sliding out from under her, falling to all fours, snatching for something - anything - to be her rock, her anchor to consciousness. Her fingers fold on something metallic. A handle. She smiles a sick and twisted smile.
KA-CHUNK! KA-CHUNK! KA-CHUNK!
A moment later, she's stop the downed Scott, driving tiny metal rivets into his painted skull with the staple gun gripping in her hand. If he wasn't blacking out already, he is now; there's not even a scream, he just convulses and falls still. Rhodes runs out of staples, and with both hands now on her opponent's chest she looks down at him, her head shaking back and forth, still not entirely sure she's done enough. A hand reaches to wipe the blood from her eyes, and she stands, dragging Scott up with her, rolling him back into the ring...
Where she covers him, as the crowd watch on, silent, amazed, so uncertain themselves...
ONE
.
.
.
TWO
.
.
.
TH-REE!!!
DING DING DING
Stroup:
Your winner, via pinfall, and
STILL
the FX Broadcast Champion ...
MEEEEEELIIIIIINDAAAAAA RHOOOOOOOOODES!!!
There's nothing left in either of them. The crowd explodes for the reigning champion, but she barely seems to hear them, collapsing across her opponent who is out like a goddamn light, their blood mingling, adding to the spreading pool in the middle of the ring. Medics with stretchers storm the ring and begin to sort through the tangle of bodies - Amon, lifeless. Scott, lifeless. Rhodes... has a thumb up, extended out to the fans who supported her until the end.
The official, unsure what to do, stands above fallen Rebel, hoisting the title into the air! Las Vegas is on their feet, accepting that the Rhodes is far from over! This shit's just getting started!
Aiello:
I don't know what else to say, but here's a statistic for you, Steve; I think this makes Rebel Rhodes the most dominant FX Broadcast Champion of all time. Five successful defenses, and boy oh boy did she make a statement here tonight. Who dares come for this woman? Who dares, Steve?
Bennett:
She's a goddamned fighter if ever I saw one. Caleb Scott damn near ended her career tonight, had her put away at least twice - three times? A lot happened in this one and I'm getting too old for this shit. With an empty staple gun and a will to murder anyone who comes for her title, uh, yeah Joe, Rebel Rhodes just surpassed Bosa as the baddest bitch to ever hold that belt.
Aiello:
And with that fifth successful defense, we know that Rebel has the option of challenging for the EWC International Championship...so will she, or will she look to continue defending the FX Broadcast Championship and break more records as a result? We'll find out in due time, but up next is our main event! King Flip challenges Xavier Reid in an Inferno Match with Gabi Vee as guest referee, and the International Championship is on the line!
---
While Rebel is celebrating in the ring, at ringside we see Caleb being approached by Amon. With a look of disgust, Amon gets in Caleb's face and starts yelling at him. Even without a mic, everyone can clearly hear what he's saying.
Amon:
You are pathetic! Are you kidding me!?! This is what we get after everything we have given you!?!
The crowd releases a barrage of thunderous boos aimed at Amon.
Aiello:
The crowd showing their clear displeasure with how Amon has treated Caleb as of late. What is Caleb going to do here?
In a final act of defiance, Caleb quickly grabs Amon by the wrist and hoists him up onto his shoulders then swings him around and down to the floor, hitting him with a Final Resting Place. Caleb stands and looks down at Amon briefly before walking to the back with a look of disappointment covering his face as Rebel's music plays throughout the stadium.
Aiello:
Well that appears to settle any questions on whether Caleb will remain with Amon and The Order or not.
Bennett:
I don't see how he could make it any clearer than that.
Aiello:
Caleb was unable to win the FX Broadcast Championship tonight but has severed his ties with Amon and The Order. It looks like something good still came from this match for Caleb.
With that, we cut away for a message from the International Champion himself ahead of tonight's main event...
---
The camera cuts backstage inside Allegiant Stadium to the locker rooms where we find Xavier Reid looking at himself in a mirror, his hands grabbing a hold of either side of the sink. He stares at himself for a moment or two and then blinks
Reid:
I have allowed this to go on for far too long…I'll admit Flip when you first came back to the EWC…back to Brawl I was in no rush to face you…to deal with you and can you really blame me…
Xavier blinks a few more times and then exhales loudly
Reid:
You drove me from the EWC back in 2015…made me HATE the business that literally flowed through my veins…you made me HATE the one thing in life that I was good at…for the first time in my life you made me QUIT Flip…I retreated back to my Upper East Side Townhouse and I locked myself away like some sort of wrestling recluse…all because you wanted to laugh and make headlines in the EWC as the guy that shit in people's boots…I'm sorry, it wasn't people…it was just me…
Xavier shakes his head, still holding on tight with both hand to the sink
Reid:
For almost two years I stayed away…grew my hair out, refused to trim my beard…I looked unrecognizable even to me Flip but I picked myself up out of my depression and decided to come back to the EWC…not to prove you wrong but to make good on a promise I made to myself…I would become a EWC Champion…I could have come right back to Brawl but I wanted to prove I still had it…that I still was the champion I knew I was so I took James Tyson's offer and came to the FSW…The FUTURE Stars…me, Xavier Reid…for the first time in my life I checked my ego and said 'I'll show them' and that's what I did man…I worked my way up to becoming a threat for the FSW Championship…I went toe to toe with Maggie Lockheart and Otaki…hell I beat Otaki to earn a FSW Championship match at StrangleMania man…I was on top of the world and then YOU came back…
Xavier closes his eyes and smacks his right hand down on the sink
Reid:
Back to Brawl and I was fine with that…I'd do my thing and you'd do your thing but that's the thing Flip…your thing was and always has been MY THING…what was it you said, 'I'm going to put a end to your little push'...that push being my run in the FSW and what happened man…I beat your ass and sent you back to the sidelines and maybe that's why it hit so close to home for you the past few weeks…what I did to Adrianna…what I did to Lisa and Iggy…how I BROKE Gabi…because I BROKE you that night at FSW #054…both physically and mentally…
Xavier smiles as he looks at himself in the reflection
Reid:
I BROKE YOU and you were forced to watch as I went on the win the FSW Championship…move back up to Brawl and become a TWO TIME X-Division Champion…win the International Championship and walk into Night of Champions and have the night YOU COULD ONLY DREAM OF HAVING…I became the EWC Undisputed Champion…just like I said I was going to do back it 2015 and you had to watch as 'Reidy-Boy' had the career you saw yourself having…"
Xavier nods into the mirror
Reid:
It made you come back once again didn't it…you couldn't stand the sight of me becoming a success…you had to come back to what, 'end my little push'...you beat me last year at Brawl #568 and then acted like you could have cared less about that…
Xavier looks over his shoulder in the mirror to the International Championship that is sitting on the bench behind him
Reid:
Because you didn't care about that championship…you just wanted to 'end my push' to knock me down a peg or two…you could have demanded a championship match but instead you went after the FX Broadcast Championship…you thought that was a better option than Brawl's most prestigious championship and maybe that was meant to be a dig at me…to knock me down a bit…to act like the glorified Brawl TV Championship was the most important thing on Brawl but it was all for not…twice you tried and twice you failed and then…and only then did you act like this championship mattered to you…it was because your Plan A was ruined…
Xavier looks back at himself in the mirror
Reid:
In Madrid you took your shot Flip, inside a steel cage and I beat your ass once again…I proved that I was better than you and just as quickly as you abandoned the FX Broadcast Championship you dismissed the International Championship because the X-Division Championship was now the thing in your eyes…see Flip you just jumped around because at the end of the day any old championship would do…you just wanted gold and it didn't matter the belt…
Xavier exhales loudly
Reid:
But you couldn't get that done either could you…nope, at WrestleFest you went 0-4 in 2021 and had to watch as I beat Stitches, retained my championship and become the 2021 Brawl Wrestler of the Year…to go along with my 2020 Brawl Wrestler of the Year Award…
Xavier smiles thinking about being the B.O.B.
Reid:
And now here we are again…like a rerun we've already seen…you standing across from me…challenging for the International Championship and trying to convince the people that you really care about this championship…what a joke man…
Xavier shakes his head
Reid:
Saying anything and everything to make people believe that YOU would make for a better champion…because I'm involved in the tag team scene…yeah I am man, I want to win those tag team titles…I haven't shied away from that, I want to be a Grand Slam Champion…but it doesn't make me care any less for the International Championship…I can want both Flip…hell I proved that last year, I can chase the tag belts and still be the best damn International Champion…you say I can't right…that wanting the tag titles takes away from me being the International Champion well Flip it didn't stop me from defending this championship THREE TIMES last season…it didn't stop me from beating you…
Xavier's eyes widen as he continues to look at himself in the mirror
Reid:
But what I can't do is allow THIS…you and me…I can't allow this to continue…it's like it's 2015 all over again and you are bogged me down, you are like a dead weight tied around my neck Flip and tonight, here at Hardcore Revolution I have the opportunity to END THIS…once and for all by BURNING YOU OUT OF MY LIFE…
Xavier's eyes widen yet again as he smiles
Reid:
An Inferno Match…I can burn you away like the parasite that you are and end any claim you have to my championship…Flip I can finally put you behind me once and for all by setting you on fire…do you know how happy this makes me…
Xavier smiles stretches from ear to ear just thinking about Flip burning
Reid:
And to make matters better Gabi will be right there to see it happen…to see what is coming her way…and I know, I know she's going to do everything she can to make tonight hard for me but I also know she wants me to be the one standing there at the end of the night with the championship…she wants to be the one that ends me…she doesn't want Flip to get the glory…so I don't fear her getting involved tonight…I see that now…this is personal to her…she wants her hands to be the ones around my neck Flip so if I were you I'd watch your back…
Xavier winks into the mirror
Reid:
You hold your legacy here in the EWC near and dear to your heart…you THINK it's an impressive one but it's not…your legacy, that you're tired of me 'shitting on' is just that…it's crap…you were a one time International Champion that had ZERO success with it…your reign was forgettable as was your time a NJFC Jr. Heavyweight Champion…you are known more for being the man that pissed away FOUR championship opportunities last season than either of those championship runs Flip…and tonight I make it number FIVE…because that championship means EVERYTHING to me…and I have proven time and time again that when it's on the line I take my game to a different level…one you showed you were incapable of beating at Brawl #575…
Xavier exhales once again and lets go of the sink
Reid:
Tonight I get the chance to purge you from my life once and for all by those fiery flames…you have taken way too much from me over the years and tonight that all ends…I'm going to burn you Flip…I'm going to scar your body forever and it will be a reminder to you that I, 'Reidy-Boy' and just the better man…and you will be nothing more that a small footnote in MY LEGACY here in the EWC…time to burn Flip…time to fucking burn…
Xavier quickly turns around and tosses a ball of fire into the camera as it cuts out before we go back to ringside for our main event!
---
---
ANGER BURNS LIKE AN INFERNO, BUT CAN IT MELT GOLDEN DREAMS?
INFERNO MATCH, SPECIAL GUEST REFEREE: GABRIELLE VISCONTY


FOR THE EWC INTERNATIONAL CHAMPIONSHIP

King Flip
VS Xavier Reid

MATCH WRITER:

The Mad King
---
We return to ringside where Stroup stands in the center of the ring.
Aiello:
Here we go, folks! It all comes down to this, an Inferno Match WITH Gabrielle Visconty as special guest referee, as King Flip challenges Xavier Reid for the EWC International Championship!
Bennett:
It's absolute malarky Joe, but Reid is gonna persevere!
Stroup:
The following match is an Inferno Match for the International Championship. Joining us first is the special referee for the contest. Please join me in re-welcoming...
GABRIELLE VISCONTY!
The lights in the arena dim and slowly pulse to the opening chords of "I Am The Fire" by Halestorm. Gabi Vee walks out to the entrance ramp and smiles out at the crowd as she stops at the top of the ramp. She grins as she looks over the crowd before heading down the ramp and towards the ring. Gabi interacts with the fans before she hops up on the side of the ring, smirking out to the crowd before she springboards herself gracefully into the ring. She paces the ring and works the crowd a bit before she checks the tension of the ropes and makes sure the turnbuckles are tight.
Stroup:
And making his way to the ring first, being accompanied by his manager Chanel, hailing from the land of money and fame, and weighing in at 220 pounds...
KIIING FLIP!
K I N G F L I P
zooms from right to left across the X-Tron and is followed swiftly by a small pyro. 'Machinegun' begins to play as the man in the hooded vest, head low, emerges from the curtain. Behind him comes Chanel, wielding a barbed-wire bat. He gets to the edge of the rampway when he lifts his hood to reveal that arrogant half smile. The lyrics chime in as he walks slowly down the ramp with his eyes locked in on the ring. Chanel slowly makes her way down as well as Flip slides into the ring and leans against the turnbuckle with arms agape. He turns to the stage / his opponent ready for the action to start as his theme fades.
Stroup:
And his opponent, being accompanied to the ring by 'The Memphis Mouthpiece' Tommy Love, from New York, weighing in at 220 pounds ... He is the EWC International Champion...
XAVIER REID!
The spotlights inside the arena start to flash around the crowd as 'Papercut' starts to play out
Xavier Reid walks out onto the stage in his new black trunks, kickpads and boots, his hands wrapped in black tape with the EWC International Championship around his waist and following him out is 'The Memphis Mouthpiece' Tommy Love. He walks to the front of the stage and crosses his arms into an X in front of his chest and smirks as Tommy follows from behind and acts as if he's going to hit the camera with the 'Love Stick'. Tommy points to the ring as Xavier unhooks the International Championship and hands it to Tommy who raises it into the air as Xavier walks towards the ring shadow boxing as he makes his way down the aisle.
Xavier storms up the steps and climbs into the ring, Tommy follows suit and walks towards the referee, already complaining about something. Xavier storms across the ring to the opposite corner and jumps to the middle rope and looks over the crowd and once again crosses his arms into an X as Tommy holds up the International Championship in the officials face and reminds him who the champion is face but the official ignores him and walks away as Tommy laughs. Xavier jumps down and squats down in the corner waiting for the bell. The flames begin pumping out from small spigots attached to the ring apron. Both Flip and Reid look to them before making eye contact.
Aiello:
What a scary sight to behold as our main event kicks off, folks...and here we go!
DING DING DING
Flip and Reid meet in the center of the ring, trash talking mere inches away from one another. Reid is particularly furious as he speaks, pointing at Flip and then turning his pointer to Gabrielle Visconty who is watching from the ropes. She smacks his hand out of her face. This breaks his attention from his opponent and gives Flip a second to shoulder tackle Reid into the corner. Xavier pummels down with stiff forearms but Flip doesn't relent as he plants shoulder after shoulder into the midsection of the International champion. Flip attempts to start cranking his opponent's boot toward the flames.
Reid comes down with a double axe handle to pump the breaks before lifting his knee into the King's face. The champion then swiftly switches places with Flip and turns to yell something at Visconty. He turns back to Flip and catches a gnarly headbutt straight to the jaw. Reid stumbles back but regains the offensive with a well-timed superkick as his opponent springs forward. Flip flops onto the canvas in a backflip splat. The International champion grabs his contender's arms and whips him around looking for an early 'Shut the Fuck up' flurry of kicks to the face of the King.
Flip springs back into action, however, lifting his feet up and kicking the champion square in his jaw. Reid releases his grip as he bumbles back to one knee. Flip rolls into the corner. Both men run full force at one another and connect with flying boots to their opponent's faces. Both men's heads bounce off the canvas. They writhe in pain. Visconty laughs. Tommy Love is yelling for Reid to get up while Chanel begins to rally the fans in the arena to start a cadenced clap. Both men are shaking the cobwebs for a moment before slowly rising to the occasion. They lunge at each other once again. Reid ducks a clothesline. Flip ducks a roundhouse kick. Both attempt their versions of the pele kick and connect with the other's shin. Both crash onto the canvas, clutching their respective shins as the crowd shows some form of appreciation for what just transpired.
"PEACH GE-LA-TO!"
"REIDY SUCKS!"
"PEACH GE-LA-TO!"
"REIDY SUCKS!"
Aiello:
Folks letting their opinion be known here against the champ!
Bennett:
It's enough to drive a man insane, Joe!
Reid is first to his feet and executes a perfect boot to the chest as Flip just gets to a seated position. Xavier stalks his opponent and connects with another vicious kick, this time a running punt kick straight to the dome of the King. Flip appears completely out of it at this point as Reid realizes something happening in the crowd. Droves of plastic Gabrielle Visconty masks are waved to and fro throughout the front rows of the arena. Combined with the anti-Reid chants and the fact that Visconty is in the ring with him, this takes Reid off his game for a moment.
Tommy Love begins yanking the masks out of the hands of the fans nearest him which causes a cascade effect of fans simply throwing the masks at Tommy Love and furthermore throwing them into the ring. A rain of flying Visconty masks float all over the place with one pelting Reid right in his eye as he yells at the fans. With a moment to breathe, Flip springboards to his feet as a stumbling, eye-clutching Reid walks right into him. Good to be the King! Flip connects with his signature driver maneuver and begins bringing his own boots down onto the champion. Once again Flip gives Tommy Love the thumbs up and Tommy openly denies any connection to what happened much to the humor of the audience.
Flip drops boot after boot, getting Reid closer and closer to the flames on the ring apron. Flip goes for another boot to the gut of Reid, but the champion catches the boot and sort of dragon screws Flip through the ropes and out of the ring. He doesn't catch fire, however, and no matter how much he yells at Visconty to call for the bell she simply isn't going to do it as the prerequisite wasn't met. Meanwhile, Tommy Love is just as upset with Flip as Reid. Twice now he has been insinuated as aiding the King in some sort of shenanigan and he just won't stand for it. He comes around the ring with tennis racket in hand and goes for a wild swing to the back. Flip is getting himself situated on the guardrail when a THWACK echoes throughout the arena. Tommy connects with his racket, then hightails it up the ramp as Chanel comes rushing after him with the barbed-wire bat.
Aiello:
The intensity is really ramping up here, folks!
Bennett:
And there go Chanel and Tommy Love! Boom, they non-factor!
Both managers have disappeared behind the curtain in their chase. Reid has gotten himself to his feet and is taunting Flip, who is once again using the guardrail to come to a standing position. Xavier gets irritated with how long Flip is taking to get back up and decides to hop the ropes onto the steel steps. He evades the flames with this move and descends the steps to meet his opponent outside the ring. Unbeknownst to him, however, he walks right into Flip's trap. Standing on the other side of the guardrail is none other than Peach Gelato.
She slaps the taste out of Reid's mouth right as he grasps for Flip. The champion shakes it off and realizes who it is. He gets in her face and another smack comes across his face from the woman standing next to her. It's Paramount's own Lisa Goldrush. Flip has taken a few steps back and dropped to one knee while Gelato and Goldrush concurrently both slap Reid on both sides of his face simultaneously one last time. Reid stumbles back and Flip connects with a drop toe hold, slamming Reid face first into the steel steps that echoes in a bang throughout the arena. The fans begin rallying behind the contender again. The King uses this momentum to regain his fortitude. He high fives Goldrush and Gelato before dropping a few boots into the chest of the champion.
He then walks around the ring, going under the ring apron to pull out two steel chairs and tosses them into the ring. He returns to the steps, stomping hard onto Reid's hand on the steps as he had turned to use them to start getting up, then uses the turnbuckle post to subvert the flames and leap into the ring. Flip uses this time to set up the steel chairs in the center of the ring across from each other and sits down in one of them. Reid, while rubbing his hand, gets to one knee and the glare these men give one another could cut through weaker men. Reid heaves as he gets back up the steps and barely stays out of the range of the flames as he re-enters the ring. Flip ushers his opponent to take a seat. We've all seen this before, Reid included, but still he accepts and takes a seat. WHAM! Flip nails him with a right hand. WHACK! Reid returns with his own right hand.
Back and forth the fists fly as this challenge of strength and constitution continues for nearly a couple minutes straight. Reid slowly begins bleeding from the lip and eyebrow, while Flip begins bleeding from his nose from this battle of the right hands. The fists begin to slow down for a moment before both men give up on allowing the other to openly hit them in return. Both men just start pummeling right hands into one another as they work up to a standing position. Reid is first to push forward, however, and both men topple over the chair Flip was previously sitting in. They stumble toward the side of the ring and both begin attempts to bring their opponent's hand to the fire nearby.
Aiello:
Oh boy this could get really bad really quick!
Bennett:
You're telling me Joe, holy sh--
Chanel comes rushing down the ramp with the barbed-wire bat in hand as this near-flame experience continues. She stops just shy of the ring and slowly reaches forward with the bat. It quickly lights up in flames and nearly touches the champion. He quickly lets go and rolls the hell out of the way. Both men heave in breath for a moment as they slowly rise to their feet once again. Each grab the steel chair nearest to them, fold them up, and swing as hard as they can at one another.
CRACK!
They smack chairs, which visually shows them both hurting a bit but neither drops their chair.
Reid is faster at swinging again. Flip rolls under without letting go of his chair. He gets up and swings his chair. Reid swings his chair blindly as he spins around.
WHAM!
Both connect with the other's dome and both men crumple to the canvas as blood begins to flow from both of their foreheads. Once again the chants begin to reverberate throughout the fanbase who are as elated as they've ever been this evening.
"C-H-K! C-H-K! C-H-K!"
Gabrielle Visconty takes it upon herself to relieve the ring of the steel chairs as both men slowly roll around and get to their feet. The champion is up fairly quickly considering the smack he took to the head and bounds forward aggressively. He locks in his triangle choke finishing move before Flip can wrangle out of it. Reid begins cranking Flip toward the ropes and flames as his opponent writhes and shuffles about aimlessly. It looks like Reid is about to burn the challenger's forehead when Flip just starts yelling.
The King snaps to his feet and by some feat of strength and diligence lifts Reid up into the air for a sit-out powerbomb. For the umpteenth time in the match both men are left in lumps on the canvas. Flip is coughing and rolling about as he grabs his shoulder and neck while Reid is left in a heaving mess on his stomach looking as if he can't believe the match is still going on to begin with.
Aiello:
What an absolute war this has been, folks!
Bennett:
Something's gotta give!
Reid in up to one knee with Flip on all fours. They exchange arm drags and clotheslines as they get to their feet. One after the other they bounce off the canvas and somehow get back up to a vertical position. Reid goes for a roundhouse but once again Flip scouts in and rolls out of dodge. The champion spins around and walks right into a Fujiwara armbar that takes both men to the canvas. The challenger grinds the champion into the canvas and cranks him closer and closer to the ropes and the fire. It looks like Reid is about to have no choice but to be faced with the flames when over the guardrail nearby comes Tommy Love. THWACK! He connects with a jumping swing of his racket to the back of Flip's head breaking the hold.
He tosses the racket into the ring as Flip rolls away. Reid gets a hold of it and stalks his opponent once again. He looks over just in time to see a happy and gallivanting Tommy Love take a swinging, flaming barbed-wire bat right to his back. Love yelps in pain as he quickly crumbles to the ground. Nearby ring crew come running over with extinguishers to put him and the baseball bat out but the damage is done. Chanel looks up at Reid with a smile. He spits down at her before turning around. Flip is just getting up and turning around. The champ goes full swing with the tennis racket, but Flip ducks just underneath.
CRACK!
The racket breaks... over the face of Gabrielle Visconty!
Having already wrestled previously in the night, she falls hard to the canvas. Reid appears happy with the turn of events as he tosses the shards out of the ring. Medical personnel and security are rushing ringside to help Tommy Love and escort Chanel away from the bout as both competitors slowly turn toward one another inside the ring. Reid ducks a spinning heel kick. Reid lifts Flip into the air, going for his Xplode finisher, but the challenger catches him with a thumb to the eye and gets his feet back onto the canvas. He spins Reid around. K.I.N.G! He nails Reid with his lightning spiral finishing maneuver, then quickly grabs Reid's boot and thrusts it into the fire. Xavier bellows out in pain as his sock and boot laces even catch fire. Visconty is just lucid enough to see this and calls for the bell!
DING DING DING
Stroup:
Ladies and gentlemen, your winner...AND
NEW
EWC INTERNATIONAL CHAMPION...
KIIIIIIIIING FLIIIIIIIP!
Even after the hell he's been through, King Flip can barely believe what's just happened as he finally manages to get to hsi feet. Officials rush down at ringside to control the flames, keeping Reid from getting too badly burned as Gabi hands Flip the EWC International Championship, raising his arm in victory. After a moment, Gabi takes her leave from the ring, staring the new champ down with a wicked smile as she motions around her waist, pointing to indicate that she is ready to go after that championship at her earliest opportunity while making a retreat up the ramp. With the special guest referee out of sight, officials tend to the now-former champ as King Flip stands in the middle of the ring, soaking in the adulation from the crowd as we cut to commentary.
Aiello:
What an incredible main event we just witness, folks!
Bennett:
These two men went to hell and back again, and even with Gabi out here Reid did everything he could to retain...but it just wasn't enough tonight.
Aiello:
At the end of this crazy night, we now have a NEW International Champion in King Flip, who has managed to finally ascend to the top of this brand after months of ups and downs! He has finally made good on a promise tonight, and proven himself worthy of being called champion! We know that Gabi Vee will be waiting for her rightful shot at the title, and there is still the possibility that Rebel Rhodes looks to challenge after five successful defenses of the FX Broadcast Championship, but right now? It's all about King Flip overcoming the might of the former champion and truly being king of the red brand! Folks, we wanna thank you for joining us tonight for the Monday Night BRAWL extravaganza known as HARDCORE REVOLUTION 2022, for Steve Bennett I'm Joe Aiello saying so long and--
The lights in the arena slowly begin to dim as 'Coffin' by Amity Affliction starts to play. The song starts with a piano introduction where the singer growls the opening lines in a whispered tone. At the fifty-second mark, the beat kicks in and the lights go out entirely in the arena. The lights start to flash as the beat starts to kick up again, and a silhouette appears at the center of the stage as the lights continue to flash. At the minute and fourteen-second mark the singer screams 'there's a coffin in your heart where all dreams go to die'. As the song properly kicks in the lights come back on, revealing the silhouette standing at the center of the stage. Standing center stage, draped in nothing but a straight jacket emblazoned with the number '#25463', his arms bound by his side is none other than the carnival clown himself, Stitches.
Bennett:
Son of a bitch! STITCHES IS BACK! The clown prince is here at Hardcore Revolution!
Aiello:
It has been some weeks since we last saw Stitches. He left us in an attempt to find himself. Has he found himself? Notice, he is without face paint. Is this really Stitches?
The man standing center stage doesn't resemble the carnival clown, mainly because of the absence of the face paint. Stitches smiles a wicked smile, revealing the conspicuous scars protruding from the corners of his lips. The carnival clown starts to march down to the ring to confront King Flip as three men emerge from behind the curtain and follow closely behind him. The three men are psychiatric doctors, tasked with ensuring that Stitches is kept under control. Flip stares at Stitches from inside the ring as the carnival clown reaches the bottom of the ramp and stops abruptly, the three men following closely behind catch up and stand mere inches away from him. Stitches simply stands there and stares as Flip stares back, a scary scene indeed as the show comes to a close.
---
END SCREEN

..........

MATCH WRITERS

..........
MATCH ONE:
Gabrielle Visconty
MATCH TWO:
Darius
MATCH THREE:
MNB
MATCH FOUR:
Kisikil
MAIN EVENT:
The Mad King
..........
SEGMENTS
..........
Chelsea Skye
Swango
Caleb Scott
Xavier Reid
Stitches
..........
RECAP OF WINNERS


..........
MATCH 1
SINGLES MATCH
Gabrielle Visconty
VS Chelsea Skye
WINNER via pinfall: Gabrielle Visconty
MATCH 2
SINGLES MATCH, X-DIVISION RULES
WINNER EARNS A FUTURE SHOT AT THE EWC X-DIVISION CHAMPIONSHIP
Dio
VS Sour Candy
WINNER via pinfall: Dio
MATCH 3
TAG TEAM MATCH, RULES ROULETTE
The Halo Syndicate (N/S)
VS Eleos Affect
WINNER via hitting their finisher: Eleos Affect
MATCH 4
HARDCORE MATCH
FOR THE FX BROADCAST CHAMPIONSHIP
Caleb Scott
VS Rebel Rhodes
WINNER via pinfall and STILL FX Broadcast Champion: Rebel Rhodes
MAIN EVENT
INFERNO MATCH, SPECIAL GUEST REFEREE: GABRIELLE VISCONTY
FOR THE EWC INTERNATIONAL CHAMPIONSHIP
King Flip
VS Xavier Reid
WINNER via setting upon fire and NEW EWC International Champion: King FlipHARDCORE REVOLUTION 2022 MVPs: Dio & King FlipHARDCORE REVOLUTION 2022 MATCH OF THE NIGHT (TIE): Dio VS Sour Candy & King Flip VS Xavier Reid
..........
© THE EXTREME WRESTLING CORPORATION 2022