Post by PRIME on Jun 19, 2022 20:17:51 GMT -6
---
LIVE •
---
WARNING:
This live event contains stunts performed by professionals or under the supervision of professionals and maybe unsuitable for younger viewers. Accordingly, EWC and its producers must insist that no one attempt to recreate or re-enact any stunt or activity performed in this live event.
The Extreme Wrestling Corporation presents
WORLD WIDE IV
JUNE 19TH 2022
LIVE! from The Tokyo Dome in Bunkyo City, Tokyo, Japan
EWC PRIMEGeneral Manager: Victor Price
Commentators: Marshall Evans and Hayley Kushnir
Announcer: Damon Reid
Senior Referee: Niklaus Forbes
Other Referees: Stefan Elliot & Jessika Smalls
Backstage Interviewer: Jenna Salvatore

While 'Howlin' For You' by The Black Keys blares over the loudspeakers at every location, a multi colored lightshow lights up the sky in a display that gets the fans screaming the EWC PRIME namesake. Brilliant blue spotlights swirl over the cheering crowds, whipping them up into a near-frenzy of excitement at the show to come.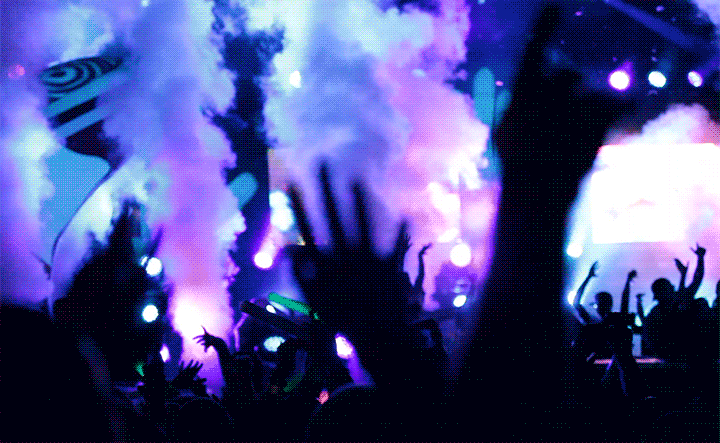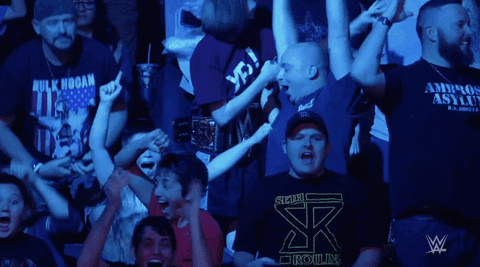 Cameras flash all around the arena as the X-Tron cycles through Prime's roster. Callie Clark, Narumi Tsutsumi, Dalilah Ashe, "Headhuntress" Aiya, 'The S-Factor' Scorpio, Aeon Khronos, Patrick James, Tyler Quest, Bosa, Kyle Gautier, Saidie Sharpe, Amber Lisa Hall, ViVi, Timothy Deacon, and Monolith are all featured.
We also get some extra footage of the current Champions on PRIME as we see Bosa with the Showtime Broadcast Championship and then Narumi Tsutsumi holding the Indy Championship over her head.
After one final pan over the crowd, we get some shots of a few of the signs being held up by the fans (We got you covered, we translated for you from Japanese)
IT'S TIME FOR A BEAST MODE INDY CHAMP!
SCORPIO WAS ROBBED

GAUTIER-GELATO FAN CLUB

TASTE THE RAINBOW? TASTE THE CAGE, PABLO!


AMBER RUNS IT EVERY NIGHT!

NARUMI CONQUERS ALL!
The camera centers on ringside at the Toyko Dome fans stand up, pumping their fists and cheering. One last round of fireworks blast out now, and we turn our attention to Marshall Evans and Hayley Kushnir ..
Evans:
Ladies and Gentlemen, we are LIVE on Pay-Per-View! THIS is Prime's standalone Pay-Per-View for 2022, THIS is World Wide and we are here in Japan for an outstanding lineup of matches! These EWC Fans are on their feet, and I don't blame them because this is going to be incredible and we're so glad you chose to spend your evening here with us. Right next to me, of course, is my lovely wife Hayley Kushnir!
Kushnir:
Thank you Marshall, I can't believe it's time for World Wide again already! What an amazing job these PRIME superstars have been doing all season long and we're ready to show our stuff with a stacked card here tonight. This is going to be sooo good and we're about to show the other brands why the Indies rock the hardest.
Evans:
That's right and kicking off things tonight we're going to have Tyler Quest and Timothy Deacon going one on one, both of these superstars are relatively new to PRIME but have been impressive so far with Deacon picking up a couple wins and Tyler even competing inside Hell in a Cell. They're going to be looking to make a statement here kicking off this Pay-Per-View and getting this crowd hyped. Another two superstars who came up a bit short in the G1 are Vivi and Amber Lisa Hall, they'll be going at it single competition as they look to establish themselves in the title scene in the coming months. After that we're going to decide the runner up for the G1 Tournament as Kyle Gautier and Scorpio will do battle in a Last Blood match! Cannot wait to see what happens between these two, they were each so close to winning their Block and you won't be able to score a pinfall after BOTH men are bleeding.
Kushnir:
But that's not all, then we'll have the X-Division Championship on the line, Headhuntress Aiya has been on a warpath since returning to PRIME and now she seeks the opportunity to bring the X-Division title to the blue brand! Standing in her way, however, is the dominant champion El Pablo. Defeating him is no easy feat, but on top of that they'll be competing in an X-Cage match! In order to win this special cage match, you must hit your opponent with a move off of the very top! That'll make the highlight reels for sure. And then it all comes down to our main event. Narumi Tsutsumi takes her record setting Indy Championship reign and puts it up against our Broadcast Champion, Bosa. Bosa has had his sights set on that Indy title since arriving on PRIME but if he wants to take it AND the G1 Trophy, he'll have to do something that's seemed downright impossible - stop Narumi Tsutsumi. And did I mention the match is a Born to be Wired Match? Yeah, we're gonna give them barbed wire bats and stuff the ring with barbed wire beds. And outside the ring? A bed of glass. Somehow I don't think there will be any sleeping on this one!
Evans:
These matches that have been lined up for World Wide IV here tonight are going to have the EWC Fans in this arena and watching at home on their seats from bell to bell.
Kushnir:
Absolutely, Marshall! Let's get to it!
Evans:
You think they're ready?
Kushnir:
I know I am! But first, let's throw it to EWC TV!
Marshall and Hayley share a kiss as we fade to the EWCTV commercial
---
---
WHAT IS EWCTV?


All live EWC Pay-Per-View events (including StrangleMania, Night Of Champions, EWC Rumble; WrestleFest)
All day scheduled & live programming
Plus, hours and hours of on-demand content & never before seen behind-the-scenes footage!
Groundbreaking original series - See new episodes of BRAWL, RAMPAGE, PARAMOUNT, PRIME and more
Live in-ring action, reality shows and documentaries
HOW TO ORDER
Get the award-winning EWC Network through your TV provider. Call your local TV Provider today to subscribe.
Only $7.95/month

WATCH ONLINE
If you are subscribed to EWC Network through your TV Provider you can now enjoy EWC Network on your:
Phone App, PC, Laptop, PlayStation, or tablet.



EWCTV for only $7.95 USD per month
Along with being an EWCTV Subscriber, you get:
EVERY Pay-Per-View event included at no extra charge
15% off any and all EWC Merchandise from the EWC Store
20% off all tickets to LIVE EWC Shows
A free EWC Yearly Wall Calendar signed by the entire active EWC Roster
As an added bonus for all those currently subscribed including any new subscriptions
enter code "WORLDWIDEIV"

to receive
a
FREE
copy of
World Wide IV
DVD and Blu-Ray combo when it's released later this year
+ free T-Shirt and Replica Indy Championship belt.
So act now if you aren't already subscribed to EWCTV


The cameras open up to a makeshift broadcast booth in one of the upper suites at the Tokyo Dome, where Melody Malone is seated to the right at a desk with a smug smirk on her face. To the left, fellow Rampage superstar Ace King, sans HBO Broadcast Championship, sits with a notable distance between the two of them. In the back, the World Wide poster is covered with a Rampage banner with a DraftKings sticker hastily slapped into the corner for obvious branding purposes and the crowd ringside begins to boo at the obvious insult.
Melody Malone:
Such a warm welcome… guess I shouldn't have expected better than this on Prime. We all know the company they keep. But for the classier viewers at home, on behalf of last year's invasion winners and Parabellum champions, welcome to Prime's only time to really shine… World War.
Ace King:
Wide… World Wide. Japan and World War don't exactly go well together…
Melody Malone:
I swear I heard Dio call it World War once. Gods sake their own members don't even know what pay-per-view they're hosting… Anyway, tonight's show is kicking off with two sets of losers brackets from the G1 tournament with literally nothing on the line but whatever pride they have left.
Ace King:
But at least nobody will question their pride…
Before Melody can add any further commentary, the feed ends abruptly.
The cameras cut to the dressing room of Tyler Quest as she is sitting on a wooden bench with her hands clenched together. Her head is tilted downward as her eyes are looking at the floor.
Tyler Quest: Tonight, Timothy Deacon is going to get a taste of what those morons over at Rampage are going to get once we invade their pathetic show.
Tyler lifts her head up as her eyes are showing a more determined look on her face before standing up to her feet.
Tyler Quest: Timothy is going to get his head kicked off and I will be the one to do it.
Tyler opens her dressing room door while looking over her shoulder.
Tyler Quest: SEMPER FI!!!!
Tyler steps out into the hallway as the door closes behind her.
---
We return to ringside where the EWC fans are ready to get this Pay-Per-View underway! The camera pans around the arena with the excited EWC fans and then up to the top where in a luxury suite we see President Mac himself!
Evans:
Well there we have the boss himself! President Mac checking out the action here at World Wide!
Jordan Freaking Sharpe walks up beside him and hands Mac a drink as they both look out over the crowd and wait for the action to begin.
Kushnir
: Why the heck is Sharpe here with Mac?
Evans:
Now that, I have no idea. Ladies and Gentlemen it's time to get this show going! Let's take it down to ringside and get ready for our opening contest!
Reid:
The opening contest at World Wide is set for one fall. Joining us first, she resides in Angel Grove, California and weighs in at 134 pounds ...
TYLER QUEST!
The X-Tron starts playing as "Your Turn to Roll" sung by Ashley Johnson & Laura Bailey begins to play over the loud speakers as Tyler Quest steps through the curtain with the Marine Corps flag draped over her shoulders. Right beside her is Jackson Pollack with his arms down by his side. Tyler smiles toward the crowd before walking down the ramp. Once they reach the bottom, Tyler slides into the ring, walks toward one of the turnbuckles and climbs onto the middle turnbuckle. She holds the flag up high above her head before handing it to a stoic Jackson. Right after doing so, she will hit a flawless backflip before shouting Semper Fi. She stands in the corner and waits.
Reid:
And the opponent, from Oija, California and weighing in at 195 pounds ...
TIMOTHY DEACON!
The lights go out, the arena is pitch black for a couple of seconds until a single spotlight shines in the center of the stage. "I still Burn" blasts through the p.a system. Timothy Deacon, wearing his long black tights, black boots and a hooded black jacket walks into the spotlight with a smirk on his face. The spotlight goes out as the lights come back on. Deacon slowly walks down the entrance ramp ignoring the fans who are booing him. Deacon rolls into the ring and proceeds to take off his black jacket, he hands the jacket to a ringside attendant paying no attention to the fans.
DING DING DING
Deacon charges at Quest for a clothesline but Quest ducks under his arm and spins Deacon around before grabbing him for a DDT. Before she can hit it, Deacon grabs her and lifts Quest for a Bodyslam but she slides over his shoulder and pushes him off the ropes. Deacon knocks Quest to the mat with a shoulder block. Deacon grabs Quest and rams her into the corner. He steps back to the opposite corner and charges. Quest gets her feet up to block and spins into a hurricanrana. Deacon bounces off the mat and onto his feet where he runs at Quest hitting a spinning heel kick. He runs again but runs into a dropkick. Quest rolls him in a small package for the.....
ONE...
TW... NO! KICK OUT!
Deacon quickly rolls out and onto his feet where he knocks Quest down with a clothesline. Deacon climbs the turnbuckles looking for a moonsault. Before he can leap, Quest uses the ropes to hit a White Stripes United.
Evans:
Oh my god what a move! The crowd are on their feet for that one!
Kushnir:
She went World Wide with that one a perfect global shape and Tim Deacon crashes to the canvas.
Quest rolls him over and makes a cover.
ONE...
TWO...
THR... NO! KICK OUT!
Deacon just gets a shoulder off the canvas. Quest lifts him off the mat but Deacon pushes her away and catches her under the chin with a Superkick. Both drop to the mat. Deacon rolls over her to make a cover.
ONE...
TWO...
THR... NO! KICK OUT!
Quest gets a shoulder off the mat to break the count. He lifts Quest to her feet and hits two forearm smashes before running off the ropes. Quest catches him with a Marine Corps Salute. Deacon stops dead in his tracks and drops to the mat. A cover.
ONE...
TWO...
THR... NO! KICK OUT!
Deacon just, and I mean JUST, gets a shoulder off the mat. Quest climbs to the top rope as Deacon gets to his feet. He throws himself at the ropes causing Quest to lose her footing and drop onto the buckles. Deacon leaps hitting a Deacon DDT. He drapes himself over his opponent as the referee counts.
ONE...
TWO...
THR... NO! KICK OUT!
Quest rolls to her side stopping the count.
Evans:
Tyler just doesn't wanna go down! This epic opening match continues on!
Kushnir:
And this is just the start of tonight's matches, I can't imagine how crazy things are going to get later on!
Both slowly get to their feet. Deacon uses the ropes to get to his. Quest runs at him looking for a Semper Fi. Deacon grabs the ropes to counter and Quest crashes to the mat. Deacon looks down at her before slowly climbing the turnbuckles. He leaps crashing down on her with a Swanton Bomb. He stretches an arm across Quest.
ONE...
TWO...
THREE!
DING DING DING
Reid:
And your winner, via pinfall ...
TIMOTHY DEACON!!!
Evans:
A big win here at World Wide for Timothy Deacon! He was sent spinning but battled back and he walks away with the win!
Kushnir:
Exactly. You and me thought it was over, or at least a matter of time until, after Tyler Quest hit that poisonrana and yet it is Deacon that gets the win. Let it be known that Tyler came close on a few occasions here. I thought she'd knocked Deacon the eff out wit that spinning punch too.
Nobody moves for a few moments before Deacon slowly rolls to the outside while clutching his ribs. He drops to all fours at ringside and has to use the barriers to help himself to his feet.
Evans:
Deacon has been on a roll since coming to PRIME, that'll certainly put him in some conversations with Price.
Kushnir:
Tyler wrestled a great match but just came up a bit short. Not the last we're gonna see of her!
The camera cuts to ...
Coach and Amber is standing backstage together. Amber is wearing her Prime Colors proudly and looking into the camera while her Coach was just chewing on some gum and rubbing his hands together with a bit of a grin.
Coach: Amber tonight you chew bubblegum and kick ass. Vivi won't know what hit her in your match in a few minutes. Amber, I know you don't want to hype herself up too much after your win over Tyler Quest. The reason is that you know in this business you can get that one win but then the next match get your ass lay out on the mat. Ever since I came back into your life I helped you to remain focused on your goal. I know you are a very loyal person when it comes to this brand and that is why I made sure the GM knows this. I know your mind isn't only on this match alone but what is coming up soon.

Amber Hall: I know since I came back to Prime this season the only place I have defended the honor of Prime on Paramount against a Brawl wrestler. Every since then Brawl kind of had my number but it not going to be the same when I come face to face with Rampage on July 15. You see I am ready to show why I am all about Prime.
That when you heard a sound of clapping coming from somewhere coming into view was Diana wearing gold and black with a hint of green in her hair for Rampage. She stood in front of Amber and her Coach. Amber was wondering why she was there as Diana pull her blow pop out of her mouth with a popping sound grinning at her.
Diana: Yea you are the same one who helps Jason lose against The Southern Express on Paramount. You're the reason why he got pinned in that match. You want everyone to believe you are this great wrestler when you lost against fellow brother KU who knock the shit out of you. Then Stitches make you eat your words and every other person you faced on Prime lets you know you don't belong here.

Coach was about to say something when Michaels Summer's Jason trainer appears with his cane in the frame. Coach and Michaels pull the young ladies behind them slowly while the two just glare at each other. Michaels just smirks a bit up at the taller man looking over at Amber.
Michael Summers: Your student is going to need all the training she can get to face up to ones like Queen Melody, Ace King, my boy Jason Hunter, Karver, Tanja, and the list goes on and on. You see Rampage for the last year came over to Prime home base and swept the matches. When you come over to Rampage it will happen again and just liked how the last company she was a part of when belly up... Prime will be belly up with a loss on July 15th.

Amber let out a growl ready to go after Michaels Coach held her back glaring over at Michaels as he then bust out into laughter along with Amber as they Diana looked at them confused while they walked off with Michaels just grinning knowing what game they trying to play.




The scene cuts to the backstage area where an intrusive camera pushes its way through the half open door of Scorpio's private locker room to find Scorpio standing in front of a full length mirror dressed in his immaculate ring gear prior to his match. Staring himself in the eyes he seems to wear an almost uncharacteristically serious expression. Scorpio stands nearly nose to nose with his reflection and the image of the opposing figures gives the appearance of the S-Factor issuing a major challenge to the man in the mirror.
Over his shoulder in the corner of the glass reflection Dalilah Ashe shifts silently into view. Her hunched shoulders and tucked chin indicate her level of discomfort as she seems to anxiously attempt to remain silent so as not to distract her mentor's concentration. As the camera intrudes a little further into the space Dalilah takes notice of the invasion of their privacy and she advances on the interloper with bare claws and a snarl on her face.
Ashe:
YOU! How
DARE
you come in here? GET OUT NOW! This is a private room, you don't belong in here! You weren't invited! Can't you see HE'S trying to prepare?
The camera and its operator quickly back away from the rush of her rage as she slaps the door partially closed behind them. The door sticks on rusted hinges and stays open just enough to leave a crack through which the camera continues to record the scene.
Ashe:
The absolute
NERVE
of these vultures. They think they've got the right to have eyes everywhere and to stick their noses into every private second.
Scorpio didn't turn around. Instead he looked at her with a sideways glance at her reflection. The look on his face showed the kind of annoyed acceptance that one would show to a beloved dog who was barking at the mail truck out of an open window.
Scorpio:
It's their job to hover darling. Their buzzing is annoying, but it's harmless. They're just trying to earn a few coins for their coffee by dishing the tea on one of their betters.
Ashe curdled at the gentle rebuke.
Ashe:
They
need
to
mind their own damn business
.
Scorpio offered her a lackadaisical shrug. His demeanor indicated that he wasn't all that interested in continuing the conversation.
Dalilah approached him with nervous hesitation.
Ashe:
This entire match is an insult anyway. Putting you up against that museum display
Kyle Gautier?
Uck! It should be YOU facing Bosa, not Narumi, that prissy little
waifu thot
. It's disgusting how much this company simps for that little anime wimp.
Scorpio rolls his eyes, becoming increasingly annoyed by her chatter.
Scorpio:
If I'm not mistaken I believe BOTH of us have had chances to beat Bosa and Narumi. But for SOME reason it just never seems to work out the way I want it. The turn of such events can tend to make one
reexamine their actions
so that they can figure out when exactly it all went wrong. Do you now what I mean?
The thinly veiled accusation flying right over her head Dalilah nods vigorously to offer her agreement.
Ashe:
Oh
I know
. I KNOW! I know exactly where it all went off that tracks.
Scorpio raised an exquisitely sculpted eyebrow to show his curiosity.
Ashe:
IT'S ALL THAT BITCH AIYA'S FAULT! It'a all because of her. If she hadn't tried to cut my throat with a shard of broken glass the first time you took on Bosa I would've been able to help you win like I wanted and YOU'D still be the champion right now like you always should've been anyway. Aiya! She's just the worst! She sticks her nose in OUR business and then runs away before she can get what she deserves. And now she just waltzes back in here and gets another match with El Pablo? It's a travesty of justice! She owes us a debt. She should have to pay!
Dalilah clinches her fists and seethes around the space. Scorpio sighs and rubs at an errant eyelash, annoyingly smudging his eyeliner. Dalilah abruptly stops in the middle of her tantrum, a wicked grin slowly stretching across her face.
Ashe:
She should have to pay.
Turning to face Scorpio her grin has become uncomfortably manic.
Ashe:
And she's gonna. She's gonna pay us back. With INTEREST!
Lunging at Scorpio Dalilah wraps Scorpio into a clumsy and awkward embrace. Scorpio stiffens at her touch and does not return the gesture. Releasing her hold on him she throws open a locker located in a row along the opposite wall where she retrieves Ian, her favorite weapon of choice. The rusty nails and stained razor wire look even more discolored, diseased and dangerous. She nuzzles the deadly implement and nearly skips with joy out of the room. She almost knocks the camera over as the operator desperately retreats from her manic approach.
---
We return to ringside where the fans are getting excited to see what comes next after that great opening match.
Evans:
That was a hot start to the evening, let's see if we can keep the momentum rolling! I have a feeling we're about to get another great match-up!
Reid:
The following match is set for one fall. Joining us first, from All Over The World and weighing in at 128 pounds ...
VIVI!
Pyros hit and "Little Boxes" by Kinky begins to play. Vivi appears and gives a big smile to the crowd, waving and enjoying herself like always. She skips down to the ring and rolls under the bottom rope, ready to compete.
Reid:
And the opponent, from Brooklyn, New York and weighing in at 135 pounds ...
AMBER LISA HALL!
Run It came blasting over the speakers as Amber stood on the top of the ramp with her leather jacket on with a smirk across her face. She comes out playing to the crowd a bit before she climbs inside of the ring. She takes off her jacket with a smile looking over at the opponents with a grin ready to start
DING DING DING
Amber smacks Vivi hard across the chest with a backhand chop before whipping her off the ropes and cracking her with another. Vivi clutches her chest as Amber grabs her for a sidewalk slam but Vivi kicks Amber in the chin to break free. Vivi grabs Amber in a front facelock and rams some knee strikes to Amber's chest. Vivi runs off the ropes and cracks Amber with a running back elbow. Vivi runs again but Amber pops her into the air and drops her to the mat with a powerslam. She hooks the leg.
ONE...
TWO...
THR... NO! KICK OUT!
Vivi raises a shoulder high into the air breaking the count. Amber pulls Vivi to her feet but Vivi hits a jawbreaker that dazes Amber. A running dropkick to the back of the head takes Amber to the mat and a switchblade kick to the back of the neck keeps Amber down long enough for Vivi to make a cover.
ONE...
TWO...
THR... NO! KICK OUT!
Amber kicks out by rolling Vivi out of the ring.
Evans:
Using her power advantage to roll her right outta the ring!
Kushnir:
She rolled about a foot in length but now Amber needs to get her back in there.
Amber goes out of the ring after Vivi. Vivi is just getting to her feet having rolled to the floor when Amber grabs her and whips Vivi into the barrier. Vivi's back arches as pain goes through it. Amber tries to grab Vivi for another but Vivi grabs Amber's hair and whips Amber to the barrier. Amber tries to run of the pain by charging at Vivi who backdrops Amber. Both drop back first to the floor. Amber grabs Vivi and rolls her back into the ring before rolling in after. As Amber gets to her feet, Vivi grabs her hitting a Viviplex. She hooks the leg.
ONE...
TWO...
THR... NO! KICK OUT!
Amber just gets a shoulder off the mat. Vivi lifts her off the mat but Amber grabs Vivi for a Flat Back. The noise of the impact echoes around the arena as Amber makes a cover.
ONE...
TWO...
THR... NO! KICK OUT!
Vivi just gets a shoulder off the mat.
Evans:
Very close to being over! Both women now have to regroup and think about what they have to do to keep the other down.
Kushnir:
They nearly crashed into me moments ago. I've still not recovered. I need to sit down.
Evans:
You are sitting down. Are you alright? Have my water.
Amber argues with the referee allowing Vivi to get to her feet. She runs off the ropes and knocks Amber down with a flying forearm. Amber staggers to her feet where Vivi continues her assault with knee strikes and forearm smashes. She whips Amber to the corner. Amber reverses it sending Vivi to the corner and then follows with an avalanche. Amber lifts Vivi for a bodyslam but Vivi counters with a reverse DDT. Vivi attempts a Wowza but Amber ducks it before popping Vivi into the air for a Lisa's Bomb. Vivi manages to counter rolling Amber for a sunset flip.
ONE...
TW... NO! KICK OUT!
Amber rolls out of the pin attempt but Vivi cracks her with Wowza. She covers Amber.
ONE...
TWO...
THREE!
DING DING DING
Reid:
And your winner, via pinfall ...
VIVI!!!
Evans:
Vivi does it! A massive win for her here at World Wide. Cracked her so hard with that kick that Amber's nose may be in row 49 B.
Kushnir:
They were in the ring, the were out of the ring, they were damn near on my lap but Vivi and Amber Lisa Hall went toe to toe move for move to the point that we may be hearing different music play had Amber connected with that powerbomb. That's how close this was.
Vivi stands on the turnbuckles and raises her arms in a 'V' shape to the cheers and chants from the crowd.
Evans:
That was a wild match but Vivi was able to get the win over a very game Amber Lisa Hall here tonight. Great job by both women.
Kushnir:
Amber gave her everything she had but there can only be one winner.
The camera cuts to ...
Our scene goes backstage and immediately the arena descends into boos as we see the Prime Minister Scorpio alongside his deputy Créme de la Créme. Scorpio looks a little more forlorn than we've known him the last few weeks, a continuation of the odd affect he displayed after losing to Narumi on Prime 98. As they turn a corner they bump into Ace Heart who gets a cheer from the crowd. Scorpio, Créme, and Heart have a tense stare down…
Evans:
Oh there's some history here folks!
Kushnir:
Who can forget Scorpio's reign of terror as the 46th President when he curb-stomped Ace Heart's sister and President Mac's then-fiancée in a bid to get into Danny Mac's head?
Heart takes a step closer to the S-Factor, two two going nose to nose as the heat in the arena escalates, before finally it's Scorpio who steps back and breaks eye contact! The crowd aren't quite sure what to make of it as Scorpio sighs.
Heart:
One day I'll get you back for what you did… just remember that…
Scorpio has no answer as Créme steps forward.
Créme:
Ask your fucking questions, interview man, or get out of our way. The Prime Minister has bigger things on his mind than someone who's still bitter that his pathetic brother-in-law couldn't muster the courage for a proper fight in a parking lot.
Heart:
Watch your tone—
At this point Scorpio steps between his drag queen managed and the interviewer. He offers both a concerned look before leaning into the microphone.
Scorpio:
Tonight I've got a job to do, and I will do it to the best of my legendary ability. Kyle Gautier is going to bleed, Kyle Gautier is going to regret ever returning to the EWC, and I will show the world I remain a force to be reckoned with on Prime. But I want to announce something…
He clears his throat, almost looking nervous, as Créme narrows her eyes and seems to be trying to subtly signal for Scorpio to shut up.
Scorpio:
I've been doing some thinking, and even some soul searching, and on Prime 99 I'll be holding a Prime Minister's address regarding my future…
At this point Créme physically pulls her client away from the microphone and shouts "no further questions" before marching Scorpio down the corridor. Ace Heart looks confused by this all as the crowd don't know how to respond.
Evans:
I… uh… what's happened to Scorpio?
Kushnir:
He looks almost… like… broken?
Evans:
Do you think he found a soul while searching?
Kushnir:
I wouldn't count on that.
We return to ringside as the lights suddenly go out and the Tokyo Dome crowd goes wild! Silence then fills the stadium as a piano riff begins to play, familiar to some as Edvard Grieg's "In The Hall of the Mountain King." The X-Tron lights up with images of several members of the Prime roster; Narumi Tsutumi, Scorpio, Tyler Quest, Bosa, to name a few. The images rapidly shift as the music picks up pace until it finally settles on one face. One maybe not familiar to the Prime audience...
Jack Severn's smug face appears on the X-Tron! "15 Minutes" by Shattered Skies hits and the X-Tron's graphic changes once more: this time reading "'PRIME TIME' JACK SEVERN!" Jack, clean shaven and in a leather jacket, walks down the ring, opening up his jacket to reveal a "'PRIME TIME' JACK SEVERN" T-Shirt underneath. Jack saunters to the ring and enters it before bullying Damon Reid into giving him the microphone.
JACK: HELLLLLLOOOOOOO TOKYOOOOOO!!!!! DID YOU MISS ME?!
Some boos and cheers leak through, but the crowd mostly remains silent, hanging on what Jack will say next.
JACK: Because I missed you! It's true, I missed the EWC in all of my months away. I took off with my tail tucked between my legs after failing to win that tag tournament with King Flip, who now I hear is doing pretty well for himself! Good on you, buddy. But I'm not here to compliment clowns. And honestly? That's what I became. I became a comedy act, a side-act to a two-bit hack who dragged me down enough to get me to leave the business I love, the business I BREATHE, for over 8 months! Well Tokyo, I HAVE A LOT MORE LEFT IN THE GODDAMN TANK, AND I'M NOT EVEN CLOSE TO BEING FINISHED HERE!
The crowd starts to cheer (and boo) louder, feeding off of Jack's energy.
JACK: Which brings to why I'm here. Why would Jack Severn, a man who felt so proud of being on Monday Nights that I carried around a shitty little flag everywhere I went, show up here on a Prime PPV. The answer is simple really, and it all leads back to April 19th 2021 in Sumo Hall right here in Tokyo. I lost the biggest match of my career, a main event match for the FX Broadcast Championship, against a man named Brett Bosa. And now, in the very same city, Bosa is wrestling for the G1 Trophy AND the Indy Championship. A PPV main event. A PPV main event that SHOULD HAVE BEEN MINE! Everything that went downhill in my career, it all can be traced back to that loss. I thought I got that devil off my back, I thought I got it out of my head when I beat that spineless coward Davey Dumbass and sent him out of the company, but he wasn't the reason I failed. I was the reason I failed. I wasn't ready for Bosa. And I let that loss fester and corrupt me, making me form pointless tag teams that only ever held me back and stopped me from reaching my true potential. THAT'S why I'm here: to reach my true potential. Jack Severn is here on Prime to stay, baby! And I'm not just here for Bosa, no no no, he's just the main course. I'm here for everybody!
Tyler Quest, you can do all the flips and flops you want, but if you step to me, I promise that you won't ever be able to do any of those moves the same again.
Scorpio! The 'Prime Minister!' Well FUCK YOU for using that nickname because I had to change a shit ton of T-Shirts last minute and go with 'Prime Time' instead. Dimitri Graves is NOT happy about that wasted money. And don't say I should've remembered you use that nickname, the only memorable thing you've ever done is get fired.
Headhuntress, there's only one head of mine I'll let you hunt, if you catch my drift. Call me!
And that brings me to the, as of right now, Indy Champion, Narumi Tsutsumi, because everyone else on this Godforsaken roster isn't worth mentioning. You're good. Really good. I'll give you that. But assuming you survive Bosa tonight and win that G1 Trophy? You best believe I'll be gunning for that precious little baby championship of yours, just so I can throw it in the goddamn trash and laugh in your family's face when you have to tell them how you disgraced them. When the day comes, and I promise you the day WILL come, I'm going to burn everything you love, and then I'm going to burn YOU. I'm going to burn the HEART out of you.
So now that I've addressed my enemies and explained why I'm here, it's time to talk business! VICTOR PRICE! It seems the price was right for me, eh? But while I'm here in the Tokyo Dome, getting a big PPV return, I can't help but think... My record isn't the best, is it? You're going to make me start from the bottom, right? Work my way up, fighting jokes like the fucking Kobro Commando? Well in the words of my former trainer Jim Houston, may he rest in... wherever he is, 'THAT DOESN'T WORK FOR ME, BROTHER!' So here's what I propose. You give me the big money matches, you let me appear whenever and wherever I want, and I won't injure all of your stars. You don't give me what I want, and you make an enemy out of me AND Graves Enterprises, and I don't think you want to do that, because if you do, the CTE you get won't be from your football career! Remember Vic (can I call you Vic?), it's MY WAY OR THE HIGHWAY! So if you want a RRRRREAAAAL star like JACK SEVERN to actually wrestle on your show, then give me something good, no tomato cans! And if my threats aren't enough, then maybe my friend Dimitri can make the deal more... enticing.
Jack rubs his fingers together, symbolizing money.
JACK: Besides, I know the content of your character. You're just like me. A scoundrel. A liar. A bad guy. You'd take some extra cash if it meant looking the other way 8 out of 7 days a week! In fact, I got a limo parked out back, maybe we hit up the club after the show and-
Jack's mic gets cut off mid-sentence. Jack curses as the crowd boos. He paces the ring a bit, AND THEN HITS DAMON REID IN THE HEAD WITH THE MICROPHONE. Reid stumbles back, dazed, but not too terribly hurt, as Jack exits the ring and storms out the back.
Evans:
Jack Severn is back?! And on PRIME?! I didn't see that one coming.
Kushnir:
Expect him to be making waves around here for the rest of the season if that little rant was any indication.
We open back up in the makeshift Rampage broadcast booth where Ace appears to be studying the monitors closely, while Melody looks less than impressed with the action. She shakes her head, as Ace speaks up.
Ace King:
You know, I'm the Gambler, and you're doing the whole DraftKings schtick, so I suppose it's fair to ask what the odds were on those matches going the way they did?
Melody Malone:
I'm not surprised at the end result, but if people were smart enough to just save their money tonight and put it on Rampage at Parabellum? They'd make a whole lot more. At least tonight was good for a prop bet or two. However, if we're gonna rate tonight so far?
Melody holds up a card from the desk with a big -5 drawn on it.
Melody Malone:
Seriously. Minus 5 stars. I've seen better displays of skill while watching the American rip off of Sasuke. If I wanted to pay to watch people flail around, I'd go do that. This is supposed to be a showcase of Prime's best and this is what they're trying to hook us into the show with? I dare any of those four to try and step to any four people on Rampage. They'd get their noses caved in.
Ace King:
If there's anything Victor Price is capable of, it's putting on a self-serving, worthless campaign… Now, I'm probably the wrong guy to speak to this, especially since we hardly agree on everyth-
Melody Malone:
Anything…
Ace raises an eyebrow toward Melody's interjection, but decides to let it slide as he clears his throat.
Ace King:
…but I don't think there's any doubting Rampage's credentials on the biggest stages.
Melody Malone:
At least that we can agree on.
Before Ace can chime in, the feed ends abruptly yet again and we're sent back ringside to Marshall Evans and Hayley Kushnir for the opening of the match between Kyle Gautier and Scorpio.
Evans:
We are moments away from Kyle versus Scorpio in a match that should make for great entertainment and ... bloodshed!
Kushnir:
Scorpio must be upset after not being able to recapture gold during the G1. Also Kyle isn't a fan of bleeding so this is going to be interesting.
Reid:
The following match is a last blood match Joining us first, from Mobile, AL, weighing in at 235 pounds ...
KYLE GAUTIER!
An elegant Purple spotlight shines on the ramp as 'The Man' by the Killers blares. Kyle Gautier is standing at the top soaking in the raucous cheers. He slaps hands with anyone as he runs down to the ring. He slides under the bottom rope and goes to as many corners as he can to get ready.
Dobrev:
And his opponent, from London, England, weighing in at 205 pounds ...
'THE S FACTOR' SCORPIO!
'Rule Britannia' hits the speakers as red, white, and blue lighting flashes around the arena. The crowd begin to boo loudly as the imagine of a waving Union Jack is displayed on the X-Tron. Superimposed on this is the message "Please be upstanding for your Prime Minister". After a little while the orchestral music fades down...
'Iconic' - Madonna feat. Chance The Rapper hits the speakers as the house lights go down, switching to a spotlight focused on the curtain. It parts, revealing 'The S-Factor' Scorpio stood behind, a hand on his hip cutting a beautiful silhouette. He sashays forward, a long coat dripping in jewels swaying with every step. Behind him steps Crème de la Crème, Scorpio's drag queen confidant and manager. The two look to one another and nod, before Scorpio opens his coat and drops it to the floor, revealing another stunning outfit. He steps down the ramp with a confident strut, emulating that of the catwalk models of Paris and Milan, before reaching the ring. Scorpio climbs up one set of steps as Crème climbs the other, parting the ropes to allow 'The S-Factor'' in. Stepping into the middle of the ring Scorpio raises one arm, and blows a kiss with the other, a smile forming on his beautifully made-up face.
Evans:
Kyle doesn't look to excited about this match. Scorpio looks a little different then normal.
DING DING DING


Scorpio and Kyle both start circling each other as the crowd is clearly behind Kyle. They meet in the middle with Kyle catching Scorpio with a strong forearm across the jaw. Scorpio staggers backward as Kyle lands another hard forearm. Kyle smiles before running towards the ring ropes. As he rebounds off them, Scorpio immediately catches Kyle with a vicious back elbow. Scorpio continues the fight with multiple stomps before placing his boot across his throat. Scorpio removes his boot as he quickly exits the ring and starts to dig underneath the ring.
Evans:
Wasting no time looking for weapons here!
Kushnir:
For Scorpio, pretty much anything can be a weapon.
Scorpio pulls out a street sign and sets it onto the edge. Scorpio puts the ring apron down as Kyle comes sliding across the ring and slams both boots into the sign. The sign crushes into Scorpio's face as Kyle stands up in the ring.
A small gash appears above Scorpio's eye as Kyle widens his own eyes. Scorpio growls as Kyle quickly leaves the ring and starts running around the ring.
Evans:
And that, ladies and gentlemen, is our first blood of the match-up.

Kushnir:
Scorpio looks like he can't believe it!
Scorpio manages to catch Kyle with a vicious clothesline. Kyle falls hard onto the floor as Scorpio picks him up and goes to toss him into the steel ring post. Which Kyle manages to reverse and sends Scorpio into the steel ring post.
Evans:
HARD into the steps!

Kushnir:
Kyle and Scorpio are BOTH bringing it here tonight!
Scorpio stands up as Kyle once again starts running around the ring. Scorpio manages to catch Kyle with a shoulder block into the side of the ring. Scorpio's face is quickly looking like a crimson mask.
Scorpio throws Kyle into the ring while climbing up onto the ring apron. He enters the ring and starts throwing multiple punches into the body of Kyle. Kyle is trying to cover up as Scorpio pulls Kyle up and spikes his head into the canvas.
Evans:
Kyle goes down hard there, hope his neck is okay!
Kushnir:
Something tell me Scorpio doesn't give a damn.
Scorpio continues to strike the body of Kyle before picking him back up. Scorpio shoots him off toward the corner before charging after him. Scorpio leaps high into the air and drives his elbow down into the face of Kyle.
Kyle slumps as Scorpio pulls off his heel and repeatedly slams it down onto Kyle's shoulder. Scorpio backs up still frustrated that Kyle isn't bleeding. Right as Scorpio comes running towards Kyle, Kyle strikes with a Thank You, Places as the knee slams into Scorpio's face. Scorpio falls as Kyle quickly goes for the cover. Before he can do it, Kyle pulls out a sewing pin from under his wrist tape! He pricks the edge of his finger! The referee sees the blood as Kyle picks Scorpio up. Kyle goes for the Oliver Twist of Fate but Scorpio counters with a AGR and goes for the cover!
One
Two
Three
DING DING DING
Reid:
And your winner, via pin fall
SCORPIO!
Scorpio scowls before slipping out of the ring. He slowly walks up the ramp as Kyle is just coming too.
Evans:
Kyle really thought that little trick would get him the win and he was ohh so close.
Kushnir:
It's hard to outsmart Scorpio, at the end of the day this was a fantastic match-up and they both gave it everything they had.
Evans:
Scorpio picks up a massive win, he hasn't lost a single step even coming up short in the G1.
Kushnir:
Awesome match, what's next?
Evans:
Actually, Hayley, I'm told we've got a bonus match here tonight? First I've heard of this!
Reid
: The following contest is scheduled for one-fall! Already in the ring, weighting in at 157lbs. and making his EWC debut in his home town of Tokyo, Japan, please welcome Kid Tanuki!
The crowd cheers for the local boy. He is a small Japanese guy in red trunks wearing a Raccoon tail hat. He dances around and waves to crowd, obviously delighted to be hitting the big time in his home town.
Everything goes black as the ominous opening notes of Omen by Prodigy play out across the darkened arena. As the beats kicks in images of neon triangles grow and spin on the screens. The triangles flash by faster and faster as the music increases in intensity. Blue lasers form triangular shapes across the ramp and play across the crowd. In the midst of this, a towering apparition emerges onto the stage. His white robes glowing sinisterly as the lasers play across them
Reid:
Now entering the arena, standing at nearly eight feet tall, Monolith!
His body moves with an unsettling, unnatural awkwardness as the giant figure walks towards the ring. He rolls under the ropes and rises like a cobra from the ground, his triangular visage turning a complete 360, as if looking into the minds of every member of the crowd. Suddenly the music and lasers cut out, the crowd blinks in the light as they gaze up the looming giant standing tall in the centre of the ring.
Evans:
Raise the roof, here comes Monolith! And I mean literally raise the roof, this guy is literally 8 feet tall!
Kid Tanuki looks up at his opponent, he has to lean back to take in the sheer scale of the awesome giant stood before him. His eyes widen and he gulps dramatically in his fear.
Evans:
You really have to feel for this kid tonight. You could see his positivity drain at the sight of the Cosmic Goliath!
Kushnir:
Monolith is a terrifying sight to behold - but will he actually wrestle tonight? He's still yet to make his official EWC debut as that weird magic 8-ball keeps stopping him!
Evans:
That's just an excuse, what a coward!
Kushnir:
But you'd never say that to his face.
Evans:
I'd have to put up a ladder to get near his face.
Monolith theatrically raises an arm, holding the black sphere of prophecy high above his head. Kid Tanuki look up at, literally metres above his Racoony head. The Cosmic Giant shakes the ball around his head.
Monolith
: Sphere of knowledge, what does the Triangle command? Shall I destroy this small boy?
Tanuki:
I'm 43!
(pause)
I just moisturise with cocoa butter each morning. It really helps keep you feeling fresh!
Monolith shurgs. And twirls the ball around once more.
Monolith:
O great Sphere of Prophecy, doth the Triangle desire me to destroy this middle-aged man with great skin?
He hold the ball out for Kid Tanuki to read. Tanuki's face falls as he reads the words from the magic 8-ball.
Tanuki
: My reply is no.
Evans:
I knew it, Monolith is just a big coward.
Kushnir:
But he is really big!
Evans:
So don't tell him I said that.
Monolith steps over the ropes and starts to walk up the ramp. Kid Tanuki looks around. The poor guy has tears in his eyes. He uses the raccoon tail to wipe them away.
Tanuki
: Hey! Hey, Mr Monolith! Please wrestle me! This was meant to be my big break, this has been my a lifelong dream to wrestle for EWC at the Tokyo Dome! I gave up my real estate job and left my wife for this. If I don't wrestle tonight I can't get an EWC contract and it's all been for nothing, my life will be ruined. You are crushing my dreams!
Monolith stops and turns to face the emotional wreck of Kid Tanuki. He shakes the ball again, peering down at the inky wisdom it spews forth.
Tanuki:
What does it say? Are you going to make this Kid's 40 year dream come true?
Monolith
: My source says no.
Monolith leaves back up the ramp. The crowd booing him for not wrestling and crushing the dreams of poor old Kid Tanuki. Who is now being led out of the arena in tears, his dreams scattered at the feet of the Cosmic Goliath. Under his giant robes Monolith shows no emotion and gives no indication of any concern for his distraught opponent. He simply walks away to an ever increasing crescendo of boos.
Kushnir:
Monolith is certainly a strange enigma.
Evans:
An enigma wrapped in a riddle, wrapped in someone's bedsheets. Poor Kid Tanuki. Let's get back on track.
We return to the Rampage broadcast booth where Melody and Ace have just witnessed Kyle Gautier and Scorpio's battle, and Melody shakes her head.
Melody Malone:
Scorpio made Kyle bleed his own blood. Doesn't he know you're not allowed to do that?
Ace King:
Right?! No reason for Scorpio to do that to his former acolyte…
Melody Malone:
I completely forgot about that. You think Scorpio was holding it against him when Kyle made him bleed? I can't decide who'd out Zoolander who after the bell backstage.
Ace King:
But really, Prime isn't exactly showing itself to be made of Blue Steel, is it?
Melody Malone:
Prime is probably wishing it could switch places with Paramount and go invade Brawl instead after tonight, but at least the show can only get better from here right? Your good buddy El Pablo is up next.
Ace King: My dear friend, yes, and a man who can unite many colours… You know, as long as there's a pack of Skittles involved. He'll be in tough against the karate girl, though.
Melody Malone: The wha-
Before she can finish her thought, Ace goes into an obviously contrived karate pose.
Ace King: AIIIIYAAAA!
The scowl on the Queen's face could replace the Mona Lisa, rolling her eyes at her reluctant brand mate.
Melody Malone:
I'm not paid enough for that. But speaking as someone who's been in the ring with both of them this season, my official DraftKings bet is on El Pablo to retain tonight. Skittles and all. You?
Ace King:
I'm not one to go against logic, and he's been pretty well unstoppable this season. Honestly? I don't know if I've ever seen him better over all these years… He's modest enough to acknowledge his beginnings on Prime, but skilled enough to keep the X-Division Championship off Prime, and that's my ACE KING ALL-IN PICK!
Melody looks over to Ace, a combination of disbelief and slow simmering anger on her face before she shakes her head and mutters 'you can't be serious' as the feed takes us back ringside.
EWC X-DIVISION
CHAMPIONSHIP
EWC X-CAGE MATCH
El Pablo
Vs "Headhuntress" Aiya
Match Writer:
EWC Staff Assistant: Em
---
We return to ringside where we are ready for an X-Division Encounter!
Evans:
Can someone get Malone and King outta here? Scars & Stripes this is NOT! This next match oughta be a good one, the Headhuntress looks to bring her big game trophy over to the blue brand .. It's the X-Division Championship match!
Reid:
The following match is for the EWC X-Division Title and it is an EWC X-Cage Match where the only way to win is to dive onto your opponent from the top of the cage. Joining us first, the challenger, from Kyoto, Japan and weighing in at 137 pounds ...
"HEADHUNTRESS" AIYA!
As "Killer" by JJ Lin plays over the PA system, a fog appears near the curtains. As it slowly fades away, we see the form of "Headhuntress" Aiya standing at the top of the ramp. She saunters down, entering the ring through the middle and top ropes. Aiya then leans against the ring, already looking as if she's making a game plan in her head whilst waiting for her opponent to enter the ring.
Reid:
And the opponent, residing in Puebla City, Mexico and weighing in at 180 pounds he is the EWC X-Division Champion ...
EL PABLO!
A cry of "VIVA LA RAINBOWLUTION!!!" leads to 'Party Hard' by Andrew WK hitting the soundsystem, as the stage and ringside area becomes bathed in flashing, flickering, brightly-coloured lighting. As the main hook hits, El Pablo bursts through the curtain, playing to the fans and chugging Skittles like a Steveweiser while the X-Division Championship belt glistens around his waist. He charges down the ramp and slides under the ropes into the ring, then runs up the turnbuckle and holds the title belt high above his head to another pop from the adoring crowd. After offering a final salute, he hops back down to the canvas, handing his belt to the referee and performing a few final stretches as his music fades.
DING DING DING
Both stand and watch as the cage lowers around them. Various weapons surround the top. Aiya slaps Pablo hard on the jaw. She runs at him and dives hitting forearms and elbow smashes. Pablo grabs Aiya and rams her into the mesh wall of the cage. Pablo smacks her with an elbow strike to the jaw and whips her off the ropes. He jumps for a hurricanrana but Aiya manages to counter with a powerbomb. Pablo rolls to his feet and catches Aiya with a jumping calf kick that staggers her into the corner where Pablo runs hitting a monkey flip. Pablo grabs Aiya and tries to throw her into the cage but Aiya reverses it sending Pablo into the metal bar in the middle of the cage wall. Aiya climbs to the top turnbuckle and pulls down a steel chair. She jumps from the turnbuckle bringing the chair down across Pablo's skull. He drops to the mat where Aiya continues her attack on Pablo bringing the chair down on Pablo again and again.. The attack only stops when Pablo kicks Aiya's knee from under her. Both get to their feet where Pablo hits Aiya with a standing dropkick which knocks her into the cage and down to the mat. He climbs the cage and throws a kendo stick to the mat before pulling down a table. Pablo cracks Aiya in the gut and across the back with the kendo stick before setting up the table. Pablo lifts Aiya and prepares to bodyslam her on or through the table but Aiya slips over his shoulders and pulls Pablo down across her knee for a gutbuster.
Evans:
That'll slow you down
Kushnir:
Now she needs to climb the cage and dive if she wants to win. They both do.
Aiya climbs to the top turnbuckle and dives at Pablo hitting a FUBAR. It's not from the cage so it's not a win but both lay in the ring clutching at their torsos. Aiya pulls herself to the ropes and climbs the cage. As she positions herself at the top, Pablo gets to his feet and shakes the cage before climbing to the top himself. Pablo grabs Aiya and sends her to the mat with a front suplex. He leaps for a shooting star press. At the last second, Aiya rolls to the side and Pablo hits nothing but the mat. He bounce onto his back from the impact. Aiya drags herself to her feet and climbs the cage again. She leaps for a SNAFU but, much like she did herself, Pablo rolls to safety at the last second and Aiya collides with the ring and falls onto her back. Both lay motionless in the ring. Pablo is first to move. He slowly gets to his feet and clutches at his ribs. He drags Aiya to her feet and whips her into the corner before collapsing into a different corner himself. Pablo drags himself to the top turnbuckle. Using the cage for balance, he runs across the rope hitting a Five Star Express. Both drop to the canvas. Pablo pulls himself to his feet using the ropes but Aiya grabs the kendo stick and hits out at Pablo with it. The shots aren't hard but they get his attention. Pablo grabs the kendo stick from Aiya's hand and cracks her across the head with it. Both fall to the mat. Pablo gets to his feet and drags Aiya to hers. Blood drips from her head. Pablo drops her with a standing jaw breaker. He stumbles to the corner and climbs them. Aiya grabs him as he does and pulls him back to the mat with an electric chair. Both crash to the mat. Aiya climbs the turnbuckles herself. Pablo pulls himself to his feet and grabs her. Aiya grabs at another table in a bid to continue her climb but a German suplex sends Aiya, Pablo and the table all crashing to the canvas.
Evans:
They are trying everything here.
Kushnir:
Their bodies must be screaming in pain right now.
Aiya gets to her feet and sets up the table. Pablo is on his feet. They exchange punches and elbow smashes until a punch to the gut drops Pablo to his knees. Aiya runs off the ropes and dropkicks a kneeling Pablo in the side of the head before climbing the cage wall. As she does. Pablo drags himself up the cage wall. At the top of the cage, Aiya shoves Pablo his arms wave like a hummingbird as he tries to keep his balance. He leans forward and pushes Aiya. She falls from the cage and crashes through the table below. Pablo grabs a wire to steady himself before dropping from the cage with a splash. He comes crashing down onto Aiya as the bell rings.
DING DING DING
Reid:
And your winner and STILL EWC X-Division Champion ...
EL PABLO!!!
Evans:
These two put their bodies on the line tonight! There is tables, chairs kendo sticks, blood and broken bodies all over the ring held together by the cage and El Pablo survived it and he defended his title.
Kushnir:
Aiya wanted to prove she could fly with the best of them and we saw that when she hit a twisting splash from the turnbuckles. She put herself through a war for that championship and she came a hair from taking it.
Both lay motionless in the ring as the cage rises. The referee places the championship over Pablo. A hand moves. He runs his hands over the championship before holding it into the air. Pablo grabs the rope and pulls himself under the ropes to the outside. He leans on the barriers as he heads up the isle with his championship held high. As the cage is lifted, the lights flicker as 'I am your Crux' comes over the PA system and Dio steps out onto the stage beneath the X-Tron. Security is already swarming to keep the Brawl superstar from making his way to the ring, and he holds up his hands innocently.
Kushnir:
It's the former Indy champion!
Evans:
Dio's no stranger to World Wide, and he looks like he's coming to send a message to El Pablo! He told him he's got next on Brawl, and now it looks like he wants to make it happen.
Security backs off of Dio, but it gives Dio the opening he needs as he shoves one of the security members back. A scuffle on the ramp ensues, officials leaving ringside to come try to pry it all apart before a loud yell is heard. Dio has jumped up, wrapping his legs around the head of one official and dragging him down into an octopus stretch. The wall of officials and security begin to try and pry Dio off of the hapless bystander, all while El Pablo and Dio are staring straight at one another.
Kushnir:
That's Nurse Harlow Kinsley's move!
Evans:
Dio playing mind games early, he knows how close El Pablo is to breaking her record as X-Division champion. Is he biting off more than he can chew by taunting him like this?
Dio is finally unwrapped from the security guard as a wave of men all grab hold of the former Prime superstar and begin to pull him back toward the curtain as he cracks a grin and keeps his eyes set on El Pablo before he finally disappears backstage. Back in the ring, EMTs tend to Aiya. Breathing heavily, Aiya lets the aftermath of the battle wash over her. In her reverie she fails to hear the warnings lost in the overwhelming roar of the crowd that would have allowed her to turn around in time to deflect the viscous shot that struck her across her back from her blind side. An exhausted Aiya is driven to her knees from a wicked shot from Dalilah Ashe and Ian the vampire bat. Both the woman and the weapon are out for blood. Dalilah lays into Aiya with a few more damaging shots from the brutal implement, each strike adding to the blood that already soaks the Headhuntress's tattered ring attire.
Evans:
This is ridiculous! First Dio, now this?! What's going on?! Get Dalilah out of here! Aiya just had a war with Pablo!
Dalilah kicks her over onto her back where she stands over her, looming over her and looking down with a smirk on her face. She holds the bat over her head before pointing it directly at Aiya's dazed face. Mercifully a crowd of officials and agents arrive at ringside before the psychotic assailant can resume her assault. Swinging Ian wildly to fend off the people Dalilah escaped back through the crowd the same way she had come, hissing at members of the audience like a feral cat and holding everyone at bay with her bloody bat.
Evans:
El Pablo's run as X-Division Champion has been legendary so far, I can tell you that much. Looks like Dio is ready to take his shot, and it looks like Dalilah Ashe might regret that little sneak attack.
Kushnir:
Aiya came as close as anyone has yet, but it just wasn't enough to stop Pablo tonight. Rough night for her. Dangit, I really wanted that title to come to PRIME!
The camera cuts to ...
---
We go backstage to Narumi Tsutsumi's locker room, where the door is slightly cracked open enough to see the sight of Narumi pacing around frantically. A shadow arrives at the door, and then it's slammed wide open, and Megumi enters, chewing on food.
Narumi breaks from her pacing and is excited to see her Senshi of the Blade partner.
Narumi:
Megumi-chan, you're here!
Megumi:
Of course. It's the big night.
Narumi:
It's not that night. The others are busy tonight anyway.
Megumi:
No. I do mean the G1 finals. Why are you hoarded up alone silently in the dark like an old-fashioned oni afraid of sunlight? Where's the flashy friend I know? It's your big moment, going from opening this show last year to closing it this year in the main event!
Narumi:
Yes, you're right, I've come a long way from last year and now. Everything has been going perfect, but that's often the time things go to the worst. Last year I had nothing to lose and got the briefcase to start the show. But this year, I have everything to lose. My championship. The G1 at home. Who knows if losing this would somehow be an excuse not to have me as team leader of Prime. And it would likely be my last defence until after my Night of Champions match, where I could become the new Indysputed. And then there's Bosa. What was up with him this week?
Megumi gulps down her food and lets Narumi continue rambling.
Narumi:
He was really flattering, a lot different than his attitude the last many months where honestly I've felt he was disrespecting me on Prime and Fighter Talk. Was he trying to make me look like the jerk by being so nice? He was even giving me credit for things I haven't even done, did someone tell him I was Melody Malone? Sure I did win the main event of Youngblood, and I feel that gives me a certain level of responsibility to help lead the new generation. But legend? Former Undisputed Champion? That isn't my past or present; I attend to make that my future. Or was he convincing himself I did all that to psych himself up with that one-track mind he has for the Undisputed Championship? And that "Oni of Shinjuku" reference, was he looking up my family in the press or a coincidence? Is he trying to throw me off? What's his angle?
Narumi looks baffled that her thinking was rebuked so matter of factly.
Megumi:
Knowing one's enemy is good and something you naturally excel at and like doing, so I'm sure you got all you need for what is necessary to have a basic understanding of him. Sometimes you go too far trying to focus on understanding every little thing in your opponent's head, as if that's possible. A true warrior's mastery is over their own mind. You've done everything to prepare for this. You will not fail.
Narumi pauses, looking at her partner for a moment, then realizes she's right and nods.
Narumi:
You're right. This isn't about deciphering his message. Tonight is about everything I've worked for. Tonight I seek to become the most successful indy wrestler ever! I will be the only one who has won the Primetime Briefcase, Showtime Championship, Indy Championship, and that G1 trophy! No matter what is thrown at me out there, I will prevail no matter what I must do!
Megumi:
Yes, in other words, fight on.
Megumi extends her arm for a fist bump, and Narumi connects fists as the show continues.











We return to the Rampage booth with both Ace and Malone looking at the monitor with raised eyebrows at the conclusion of the X-Cage match. Before either of them can comment on it, there's a knock on the door as Prime's correspondent Jenna Salvatore's voice is heard from the other side.

Jenna Salvatore: Ace? Melody?

Ace King:: *muttering* I thought we ordered a bottle of Prime tears…

Melody Malone: Closed set! So sorry Jenna.

Melody smirks, adjusting her headset before the door to the suite is opened rather forcefully. Standing in front of Jenna are several members of Prime's security staff and Melody rolls her eyes.

Melody Malone: Well this is just not very hospitable of you at all is it?

Ace King: What are the odds of us getting out of this now, DraftQueen?

Melody Malone: I mean… we've overcome worse odds.

Malone removes her headset, shaking out her hair as security attempts to grab her by the upper arm. She yanks her arm back with a sneer before snapping back.

Melody Malone: Don't touch me peasant… And why couldn't you have a title belt to swing around tonight?

The second half of the comment is directed at Ace, who stands up straighter with a scowl on his face. As security tries to get 'The Gambler' secured, Ace stomps on the toes of the closest guard to open a bit of breathing room for himself and his unlikely escape partner.

Melody Malone: That's better. Jenna - pleasure to see you, maybe next time you can get hired by a real brand.

The two Rampage invaders turned unlikely allies make their way out of the suite, only to turn the corner and find themselves face-to-face with a second wave of EWC security personnel.

Melody Malone: Really rolling out the red carpet here aren't they? Look, why don't you boys go join your friends in the booth back there and back off. We're leaving, alright?

Ace King: To prepare for a real show, Rampage's Scars and Stripes, on July 1… Was that shameless enough for you?

The last part of Ace's dig is directed at Melody, who scoffs as she attempts to bypass the wall of security.

Melody Malone: Like these guys can read a calendar… but if they're lucky they can tune in and see a preview of what's going to come at the Invasion series.

Security doesn't part for Malone, despite her best attempts to glower them into submission, and two guards grab her by the arms as they begin to lead her down the hallway. Ace isn't treated much better, being hauled right behind her as they approach the locker room area. A handful of Prime superstars standby, watching the two Rampagers being forcibly removed from the arena with smug grins on their faces. An errant sweaty towel is thrown from someone, catching Malone in the face as she yanks an arm free to claw it from her face with a shriek.

Melody Malone: WHO WAS THAT?!

She makes an attempt to get away from the security guards who've regained their grip on her, struggling with a murderous look in her eyes. Meanwhile, Ace experiences a similar struggle with the security guards, with the unidentified Prime superstars hurling insults about his lack of strong Rampage representation.

A furious Ace tries to rip himself out of the guards grasp, only for a water bottle, which is frozen solid, to come hurtling over the crowd, catching Ace square between the eyes and knocking 'The Gambler' out with blood pouring out his nose, effectively rendered a rag doll as security gets a good hold on him to finish the job. Melody fights against security again with more fire, seeing Ace's feet go limp behind her.

Melody Malone: Yeah real classy, don't let us defend ourselves and you can't be bothered to do it either!

The security guards with Ace veer off toward the trainers room, looking to get the Gambler some medical attention as Malone's pair of security guards continue to drag her towards the arena doors. Melody fights back, kicking and thrashing as she reaches the exit and kicks the metal door with a loud thud. Security opens the door, shoving Malone out to the parking garage as the cameras focus on the exit door rattling, Malone unable to reenter the building as the feed takes us back to ringside for the main event.

Evans: Good riddance to King And Malone, but what on Earth was that on X-Tron?!

Kushnir: Don't ask me!! What is going on tonight!?

Evans: Let's just hope everything is under control, because it's Main Event time!

G1 TROPHY &
EWC INDY CHAMPIONSHIP
BORN TO BE WIRED MATCH

Bosa
Vs
Narumi Tsutsumi
Match Writer:

EWC Staff Assistant: Em
---
We return to ringside where a fever pitch has been reached in anticipation of our main event ..
Evans:
Well everyone, it comes down to this. The G1 Trophy. The Indy Championship. It's Born to be Wired and IT. IS. NOW.
Reid:
The following match, set for one fall is your main event of the evening. It is the G1 Finals and it is a Bornnnnnnnnnnnnnn To Be WIRED Match for the Indy Championship!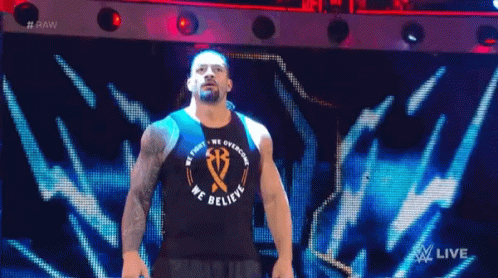 The arena goes silent as Damon Reid stands at center ring. Around him, camera's flash and fans speak amongst themselves as he slowly raises a microphone to his lips
.
Reid:
The challenger! Ladies and Gentlemen, I bring your attention to the Beast Incarnate. He is a man known the world over for his power, strength, and never surrender attitude. He is a second generation superstar with a family legacy that will be spoken about for years to come. Hailing from Marin, California! Here is the BEAST OF PRIME ... The Showtime Broadcast Champion .....
BOOOOOOOSSSSSSAAAAAAAA!!!!
"The Bleeding" – Five Finger Death Punch begins to play! The crowd completely erupts as Bosa emerges from the backstage area! Stopping on the stage area, he glares at the ring a moment, adjusting his gloves and pads. Taking a deep breath, he looks around the arena as the fans cheer him on. Licking his lips, he nods his head.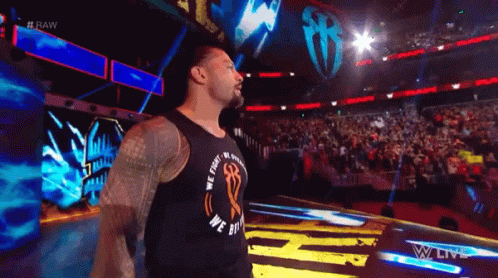 The camera slowly pans around Bosa now as the fans continue to respond loudly! Bosa remains in place, allowing himself to bask in the moment. With one last nod, he begins to walk down the rampway and slide under the bottom rope. He paces the ring, stretching his arms as he does so. The arena is completely overwhelmed by the sounds of the fans stomping their feet and clapping their hands.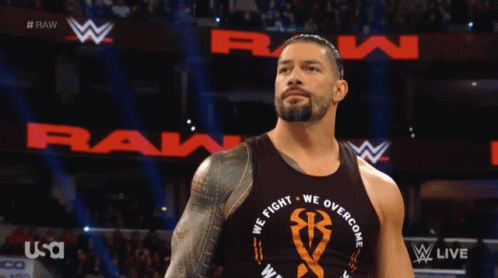 Bosa's theme song slowly fades out as he stands in place,

anticipating

the battle that is yet to come. In the distance, the fans begin to chant his name. Bosa nods and remains focused on the match that is about to begin.
Reid:
And the opponent, making her way to the ring, weighing in at 125 pounds, from Shinjuku Japan, the EWC Indy Champion .......she is the Onihime ...
NARUMI TSUTSUMI!
Stage spotlights shine down in the dark as "The Baddest" by Raon Lee begins to play with the oni princess skipping onto the scene in a pink oni mask. Narumi waves at the fans as the spotlight follows her. As she makes her to the ring apron, she turns to the camera to take off her mask and blows a kiss as the lights turn back on in the arena. She enters the ring to skip around and wave at the crowd.
DING DING DING
Bosa and Narumi kick the bed of barbed wire to the side and meet in the middle of the ring. They exchange words before stepping back to their corners. Bosa runs at Narumi but she ducks his outstretched arm and hits a spinning back fist quickly followed by quick punches before a gut punch doubles him over. to double over, and then forearm to the back of the neck. She runs at Bosa hitting a dropkick that knocks him back against the barbed wire surrounding the ring. He turns and looks at the wire as Narumi runs at him. Bosa flapjacks Narumi onto the top strand of barbed wire. Narumi bounces back and falls to the mat as blood begins to cover her stomach. Bosa pulls Narumi to her feet and whips her off the wire. Narumi stops in her tracks as pain goes through her shoulders but Bosa grabs her hitting a spinning spinebuster. He makes a cover.
ONE.…
TWO.…
THR.… NO! KICK OUT!
Narumi lifts a shoulder off the mat to break the count. Bosa lifts Narumi to her feet and whips her to the wire but Narumi reverses it and hits a drop toe hold that sends Bosa face first to the wire. The referee checks on him before letting the match continue. Bosa gets to is feet and we can see he is bleeding from his eyebrow. The circle each other. As they do, Narumi pulls a bat from a trash can in the corner. She runs at Bosa with it but he grabs her and hoists her onto his shoulders causing her to drop the bat. Bosa lifts her into the air for a gorilla press as he walks around the ring holding Narumi in the air. Narumi's mouth and eyes are open wide as he Bosa walks. He brings her back down onto his shoulders and drops her to the mat with a death valley driver onto the dropped bat. He grabs the bat as Narumi gets to her feet. He cracks her in the ribs and the back with it dropping her to the mat. Bosa drops the bat as he makes a cover.
ONE.…
TWO.…
THR.… NO! KICK OUT!
Narumi grabs the bat and cracks Bosa with it breaking the count.
Evans:
What a cracking way to kick out.
Kushnir:
You can't beat 'em if they beat you with a bat.
Narumi gets to her feet and reaches into the trash can and pulls out a light tube. She looks at it with a confused look probably wondering how it got there and smacks it across Bosa's skull. Glass shatters everywhere. Bosa drops to the mat. Narumi makes a cover.
ONE.…
TWO.…
THR.… NO! KICK OUT!
Bosa gets a shoulder up to break the count. More blood covers Bosa's face as he gets to his feet.
Narumi runs at him and catches Bosa on the jaw with a Superman punch. Bosa looks groggy. Narumi takes a few steps back and runs and jumps for another. Bosa catches her in mid air and drops her with a full nelson slam onto the barbed wire bed in the corner. Narumi shivers as pain goes through her body. Bosa hits a neckbreaker before making a cover.
ONE.…
TWO.…
THR.… NO! KICK OUT!
Narumi gets a shoulder off the mat at 2 and three quarters to break the count. Bosa lifts Narumi to her feet and up for a powerbomb onto the bed of barbed wire but Narumi slips out and hits Bosa with a fameasser onto the bed. Bosa grabs at his face in pain. He dives at Narumi with a clothesline. Narumi lays flat in the ring while Bosa lays in a pool of blood. Both begin to move. Narumi pulls herself to her feet and runs at Bosa hitting him with a rear view onto the barbed wire bed. Bosa's face contorts as pain goes through him.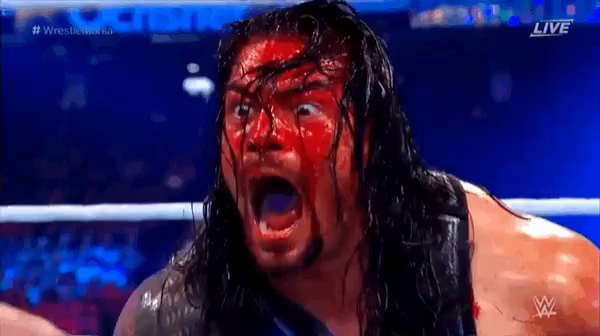 He drops to his knees in pain as Narumi runs hitting a spinning heel kick to the back of his head. She rolls him onto his back before she makes a cover.
ONE.…
TWO.…
THR.… NO! KICK OUT!
Bosa just gets a shoulder off the mat at the last split second.
Evans:
How is this match going?
Kushnir:
This is for all the marbles, the G1 AND the Indy Championship but at what cost?!
Bosa slowly gets to his feet but Narumi grabs him for a school boy.
ONE.…
TWO.…
THR.… NO! KICK OUT!
Bosa rolls onto his feet where Narumi rolls him for a small package.
ONE.…
TWO.…
THR.… NO! KICK OUT!
Bosa kicks out and gets to his feet. Narumi jumps at him for a cross body but Bosa catches her and bodyslams her on the barbed wire 'ropes'. Bosa mounts on top of Narumi and unloads with punches until her arms lay flat at her sides. Bosa drops to the mat spent. He reaches an arm over Narumi.
ONE.…
TWO.…
THR.… NO! KICK OUT!
Narumi rolls onto her side to break the count. Bosa wraps his arms around Narumi and lifts her as he gets to his feet before hitting a powerslam. He makes another cover.
ONE.…
TWO.…
THR.… NO! KICK OUT!
Narumi rolls to her side again.
Evans:
How do you stop these two?
Kushnir:
Throwing them from a train?
Both slowly get to their feet. Narumi uppercuts Bosa before grabbing the bat. She lays into him with shots to the shoulder, the back, the shoulder blades and the legs before dropping the bat and hitting him with a Master Sword. She makes a cover.
ONE.…
TWO.…
THR.… NO! KICK OUT!
ONE.…
TWO.…
THR.… NO! KICK OUT!
Somehow, Bosa gets a shoulder off the mat. Narumi carefully climbs the turnbuckles and leaps at Bosa. Right into his grip. Bosa catches Narumi in mid air and holds her high above the mat. He carries her to the 'ropes' and chokeslams her over them through the glass. Shards fly everywhere. Bosa rolls under the 'ropes' and drags Narumi from her landing and rolls her into the ring. He grabs a large shard and sits it on the apron before rolling into the ring himself and making a cover on Narumi.
ONE.…
TWO.…
THR.… NO! KICK OUT!
Narumi just gets a shoulder of the mat at two and nine tenths and no more.
Evans:
How in the name of hell are these two still going?
Kushnir:
The championship? The will to win? Lunacy?
Bosa punches the mat in frustration. He lifts Narumi to her feet and drags her onto the barbed wire. He positions Narumi for a Blackout DDT. Before he can hit it, she pulls his knees out from under him and he drops onto the barbed wire himself. She drags herself to the top turnbuckle and dives onto Bosa with a Queen Me. She covers him on the barbed wire.
ONE.…
TWO.…
THREE!
DING DING DING
Reid:
And your winner, via pinfall, the G1 winner and STILL the EWC Indy Champion ...
NARUMI TSUTSUMI!!!
Narumi rolls off Bosa and drops to the mat. EMTs rush to the ring. As they check both competitors, Narumi and Bosa push them away and stand in the middle of the ring. Bosa holds out his hand. Narumi shakes it in a show of mutual respect. The referee hands Narumi her championship and Bosa raises her arm in victory. He exits the ring surrounded by EMTs as a very bloody Narumi celebrates her win and they present her with the G1 Tournament winners trophy.
Evans:
Narumi has proven tonight that she can take a hell of a beating and dish one out. Her will to win drove her to a win tonight and after that match, she may well be unstoppable.
Kushnir:
Bosa himself came so, so close so many times here tonight. Next time these two battle, it might be the Beast who comes out on top. Narumi survived this one.
Evans:
What an incredible championship reign it has been thus far for Narumi Tsutsumi so far! Can anyone take the Onihime's prize from her? She is STILL your Indy champion and your G1 Winner for 2022! This has been an amazing Pay-Per-View event and everyone on our PRIME team thanks you for tuning in tonight! Good evening everyone, and see you next time!
We end on the image of the fans on their feet for their Indy Champion as we fade to black ...
---
END SCREEN

..................................................................................................................

SEGMENT WRITERS
Monolith
Amber Lisa Hall
Scorpio
Dalilah Ashe
Narumi Tsutsumi
Dio
Melody Malone
Ace King
Tyler Quest
? ? ? ?

..................................................................................................................


RECAP OF WINNERS

SINGLES MATCH
Timothy Deacon Vs Tyler Quest
WINNER(S): Timothy Deacon
...

SINGLES MATCH
Amber Lisa Hall Vs Vivi
WINNER(S): Vivi

...

LAST BLOOD MATCH
Kyle Gautier Vs Scorpio
WINNER(S): Scorpio

...

X-DIVISION CHAMPIONSHIP X-CAGE MATCH
El Pablo Vs "Headhuntress" Aiya
WINNER(S): And STILL X-Division Champion El Pablo

...

INDY CHAMPIONSHIP & G1 FINALS BORN TO BE WIRED MATCH
Narumi Tsutsumi Vs Bosa
WINNER(S): And STILL Indy Champion Narumi Tsutsumi

...


...............................................................................................................…

MVP OF THE NIGHT: El Pablo
MATCH OF THE NIGHT: El Pablo Vs "Headhuntress" Aiya



© THE EXTREME WRESTLING CORPORATION 2022