Post by EWC on Jul 25, 2022 20:34:43 GMT -6



















WARNING:
This live event contains strong coarse language (L), and intense violence (V) which may be unsuitable for younger viewers. None of the matches you are about to watch have been predetermined. Only some of the thematic story-lines have been discussed beforehand. Accordingly, EWC and it's producers must insist that no one attempt to recreate or re-enact any match or activity performed in this live event.
PARABELLUM

Brought to you by EWCTV, Under Armour, Sony and Dr Pepper
LIVE! from Phuket Island
Tickets available at the venue box office, the official EWC website & toll free: 1-800-EXTREME
Ticket prices (in USD):
$120, $60, $45, $30, $25, $20, $15
Prices do not include service charges or facility fees
PARABELLUM 2022

Commentators: Marcus Woo, Valentina Gomez

Announcer: Nina Dobrev
Senior Referee: Toyo Yasahiro
Referees: John Dean & Niklaus Forbes
Interviewers:
Ace Heart & Pepper Montana
"Enemies" by The Score begins to blast throughout the Island as they rock the stage!



Video footage detailing historic events over the EWC's Twenty Four year history.
From March 1997 all the way down to the most recent episodes of Monday Night Brawl, Friday Night Rampage, Paramount Wrestling and EWC Prime!
Images of previous EWC Champions are shown, starting with the very first Champion Black Ninja, then moving onto Big Danny Mac and Steve "The Predator" Bennett. Sped up footage then shows a special montage of Memphis Reigns, Shadow Man, Hirsh Valentine, Jesse Nunez, Hurricane Jeff, Moses Lake, James Chambers, BDC, Jay Cee, Stray, Gladiator, The Rev, Drake, Xplode, Luke Wolfe, Natalie Young, Candy, Ace King, Dominic Sanders, Cyrus Black Melody Malone, Scorpio, Xavier Reid, JFS, and Stitches all with the EWC Championship.
This is followed by highlights of showcasing current EWC Champions:


Melody Malone
King Flip
Lavender
Marcu$ $t. John
Narumi Tsutsumi
Alex "Bullet" Carbajal
Jason Hunter
Sally Talfourd
Bosa
El Pablo
The Sothern Express
The opening pyros hit and here we go.
The energy in Thailand is breathtaking as the crowd is absolutely electrifying in their uproar of cheers.
Spotlights circle around the Island as the thousands of fans in attendance are shown in a wide angle shot. The camera then pans back out showing a full-scale view of Phuket Island and zooms in on some crazy fans. The crowd is rowdy, chanting the company's namesake at such a loud volume that it's a wonder that the music can be heard at all.
EWC
EWC
EWC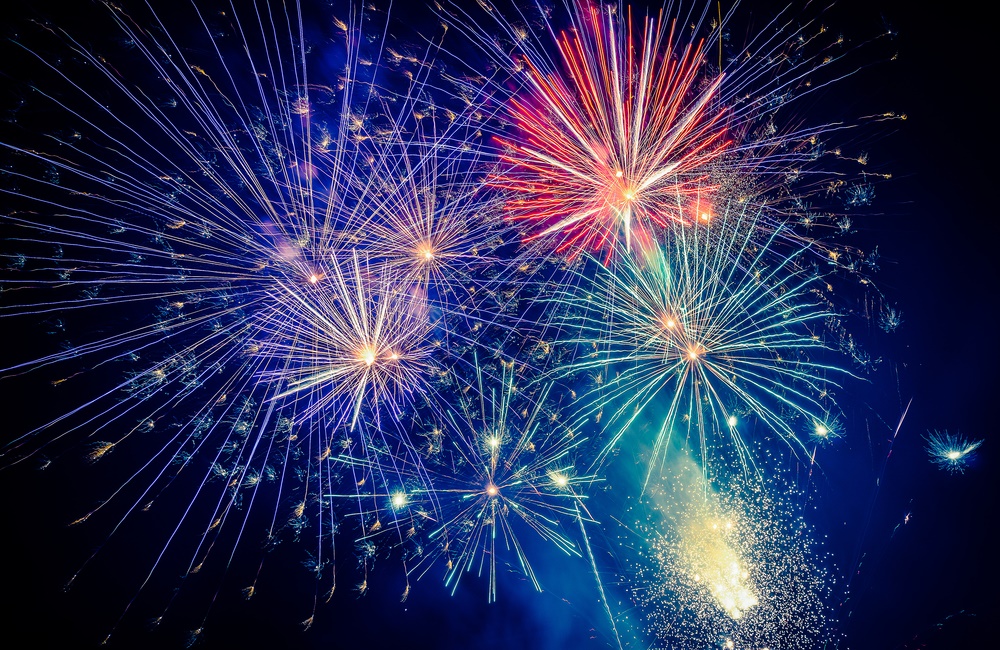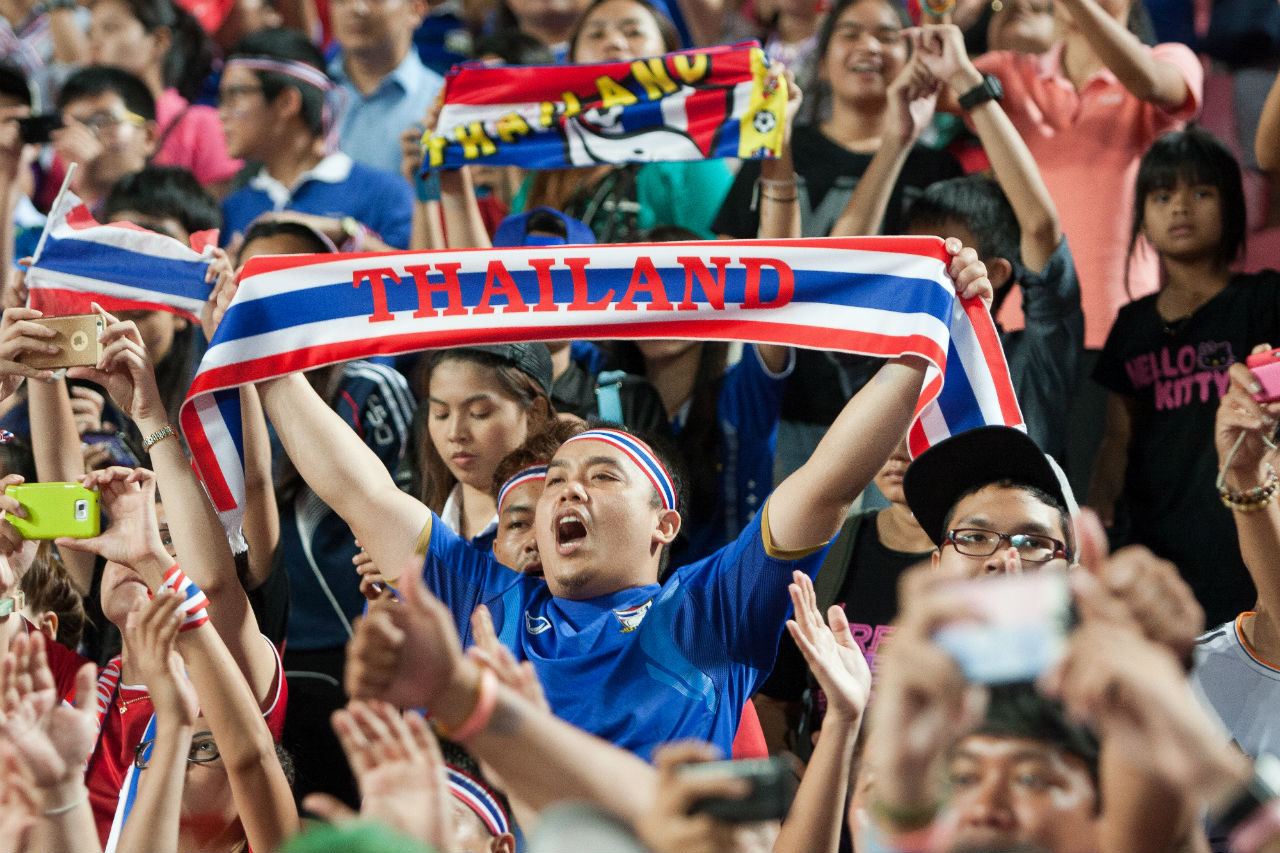 Fireworks emit from all around the Island and then all around the ring! Fans are standing, pumping their fists and raising signs as the camera feed pans to each one of them. One last round of fireworks blast out now, and we turn our attention to Marcus Woo and Valentina Gomez



Woo: PREPARE FOR WAR!!!!! Ladies and gentlemen, Welcome!.... To Parabellum! I am Marcus Woo, with me as always is Valentina Gomez and we have an abolsutely INSANE line up of fights for you all tonight as we come to you live from the beautiful Phuket Island, Thailand!


Gomez: Insane doesn't even begin to describe what is about to go down tonight! We start out with a tag team war between two 100% legitimate badasses in The Omega Commandos, as they make their EWC Pay Per View debut against possibly the only two men in all of EWC who might be even scarier than they are, I'm talking about Antoni Malietoa and KU, The Eleos Affect!


Woo: We also have our first brand warfare match which is being dubbed a 'Championship Scramble' which will put two members of each brand against each other in a tornado style tag team match where the winning team will both receive opportunities at their brands exclusive championships!


Gomez: And then we get started with our first of TWO championship matches here tonight as The EWC World Tag Team Championships will be on the line when the Love Club once again goes to war against each other! The EWC World Tag Tam Champions, The Southern Express, will once again put their titles on the line, this time against a combination of the Love Club they have yet to encounter in Xavier Reid and Jamie Love, the Bastards!

Woo: Then in the second championship match of the night, the top prize in all of Professional Wrestling is on the line as Friday Night Rampage puts forward two iconic fighters to do battle... EWC Undisputed Champion Melody Malone takes on challenger Ace King!


Gomez: And then in the main event, it's brand warfare time folks! Team Brawl, Team Rampage, Team Paramount and Team Prime will once again do battle in the octagon on the beach that has become synonymous with this even for the past three years. 20 fighters, 7 champions, one goal: Brand Supremacy!

Woo: Will Rampage make it three straight years of dominance?

Gomez: Will Brawl return to it former glory and regain its place as the flagship brand in EWC?

Woo: Will Prime stake its claim to dominance with its absolutely packed roster of talent?

Gomez: Or will this year finally be the year that Paramount reaches the summit and the reigning brand of the year becomes the best brand in all of EWC?

Woo: We are going to find out in our main event!

Gomez: But first, before we get to the acton, let us take a moment for a word from EWCTV!
The scene fades to a commercial for EWCTV
---
---
---
---
WHAT IS EWCTV?


All live EWC Pay-Per-View events (including StrangleMania, Night Of Champions, Rumble in the Bronx & WrestleFest)
All day scheduled & live programming
Plus, hours and hours of on-demand content & never before seen behind-the-scenes footage!
Groundbreaking original series - See new episodes of BRAWL, RAMPAGE, FSW, PRIME and more
Live in-ring action, reality shows and documentaries
HOW TO ORDER
Get the award-winning EWC Network through your TV provider. Call your local TV Provider today to subscribe.
Only $7.95/month

WATCH ONLINE
If you are subscribed to EWC Network through your TV Provider you can now enjoy EWC Network on your:
PC, Laptop, PS4, PS5 or tablet.



EWCTV for only $7.95 USD per month
Along with being an EWCTV Subscriber, you get:
EVERY Pay-Per-View event included at no extra charge
15% off any and all EWC Merchandise from the EWC Store
20% off all tickets to LIVE EWC Shows
A free EWC Yearly Wall Calendar signed by the entire active EWC Roster
As an added bonus for all those currently subscribed including any new subscriptions
prior to midnight AUGUST 10TH

Receive
a
FREE
copy of
PARABELLUM
DVD and Blu-Ray combo when it's released later this year
+ free T-Shirt and a Replica EWC
Undisputed
Championship belt.
So act now if you aren't already subscribed to EWCTV
---
---
---
We return to ringside where Marcus and Valentina are standing by for the opening contest.
Woo:
We're back folks and it is time for our opening bout!
Gomez:
Fresh off their second win against the EWC World Tag Team Champions The Southern Express, The Eleos Affect are now charged with taking on one of the newest tag teams to arrive in EWC, The Omega Commandos! Now, Little is known about them other than they are two mountains of men who apparently worked for the United States government before joining Professional Wrestling. Will that past help them get back what may arguably be the hottest tag team in EWC right now? We are about to find out!
Dobrev:
The following match is a tag team contest, scheduled for one fall! Joining us first, at a total combined weight of 477 pounds, Kobro Commando and Duke Commando ...
OMEGA COMMANDOS!
The low, muted thumping from the rotor blades of an AH-64 Apache helicopter can be heard, on the X-tron, the helicopter flies towards the screen as the thumping gets louder. The attack chopper rises up out of sight as the thumping is really loud now. Two ladders lower in front of the X-tron, Duke Commando is hanging on with one hand and leg. Kobro is on the other ladder with a cigar hanging out of his mouth. They touch down on the stage and the ladders retract. The loud thumping of the helicopter fades off into the distance as The Omega Commandos stand at the top of the ramp, staring menacingly at the ring. They slowly look left and right, watching the fans cheer them. They take one step forward and loud drums start banging with military horns and bass instruments complimenting the drums. They make their way to the ring. Duke runs and slides under the bottom ropes while Kobro takes his time to climb the steel steps then enters through the ropes. They both take off their vests and stretch, getting ready to engage in combat.
"Warrior" by Atreyu begins to blare through out Phuket Island
Dobrev:
Coming to the ring, at a combined weight of 484 pounds… The Black Tree of Sapporo and The Samoan Warrior…
THE ELEOS AFFECT!!!
Antoni Malietoa walks out first, head down as he gets prepared for the battle about to commence. KU walks out next and stops next to his partner, his arms folded over his chest. Small streaks of pyro go off as Antoni raises his head and lets out a battle cry to get himself and the crowd pumped! The pair then begin the walk down the aisle as the music continues. Once they make it to ringside, Antoni grabs the top rope and pulls himself to the apron as KU methodically takes the stairs. Antoni steps over the top rope as KU enters through the middle and top ropes. The pair stand side by side as Antoni lets out another battle cry, knowing that war is about to commence.
DING DING DING


Duke and KU start. Duke runs dropping KU with a clothesline. He runs off the ropes for another, but KU runs at him ramming a knee into Duke's gut. KU
snapmares Duke and chops him hard across the chest. KU whips Duke off the ropes and cracks him with a European uppercut that spins him round. KU lifts him and drops Duke hard on his neck with a side suplex. He makes a cover.
ONE…
TWO…
THR… NO! KICK OUT!
Duke gets a shoulder off the mat and stretches tagging in Kobro. He rushes into the ring and grabs KU in a headlock and punches at KU's head. KU shoves Kobro off the ropes. Kobro ducks a clothesline and spins, whacking KU with a back elbow to the jaw. Kobro bodyslams KU to the mat and, as KU gets to his feet, Kobro runs off the ropes and hits KU with a tomahawk chop that knocks KU to his corner where Antoni tags in.
Woo:
Almost a lucky fall there by KU, but from there its been all Kobro.
Gomez:
Yes, but now the big Samoan is the legal man! Let's see what he can do.
Kobro charges at Antoni who ducks and smacks Kobro with a forearm smash to the face and a scoop slam. As Kobro gets to his knees, Antoni runs off the ropes and smacks him in the face with a knee strike. Kobro clutches his jaw as he staggers to his feet. Antoni whips him off the ropes and drops him with a belly to belly upon his return. Antoni makes a cover.
ONE…
TWO…
THR… NO! KICK OUT!
Kobro gets a shoulder off the mat to break the count. Antoni lift him to his feet but Kobro pulls Antoni's legs from under him dropping Antoni to the mat. Kobro grabs his legs and its time for a big swing! Antoni is spun around and around before being thrown across the ring. Kobro runs and drops a headbutt to Antoni's gut before hooking the leg.
ONE…
TWO…
THR… NO! KICK OUT!
KU dives in breaking the count.
Gomez:
KU made sure the match continues though. Keeping his team in one way or another.
Woo:
While true, I think it's pretty clear that Antoni is not even close to being done yet. The man calls himself a Warrior, and endurance is something a warrior just does!
As the referee removes KU, Kobro drags Antoni to his corner and tags in Duke. He gets into the ring and boots Antoni in the face. Antoni staggers to his feet where Duke hits a chop, a punch and a spinning back fist. Antoni looks dazed. Duke runs off the ropes hitting Antoni with a bicycle kick that knocks Antoni down. Duke hooks the leg
ONE…
TWO…
THR… NO! KICK OUT!
Antoni rolls to his side breaking the count. He rolls again to his corner where KU tags in. KU slaps Duke hard across the face spinning him around. KU grabs Duke and hits triple German suplexes. With his opponent down, KU takes a few steps back and runs looking to punt Duke's jaw. Duke moves at the last second and KU hits nothing but the ropes. He bounces off them as Duke gets to his feet and hits a spear. He covers.
ONE…
TWO…
THR… NO! KICK OUT!
Duke rolls a shoulder off the mat to break the count. KU lifts Duke for a bodyslam but Duke slides over KU's shoulder and punches KU in the small of the back. KU charges at Duke who jumps and monkey flips KU upside down into the corner. Duke runs at him hitting baseball slide into a dropkick. Duke makes a cover.
ONE…
TWO…
THR… NO! KICK OUT!
KU rolls onto his side breaking the count.
Woo:
The Commandos are being very aggressive here in forcing covers, making KU and Malietoa have to expend energy to kick out. That is a smart strategy by Kobro and Duke.
Gomez:
Yes, but KU and Antoni are patient. They don't typically cover just to cover for the sake of covering, they prefer to inflict their damage directly instead.
As KU and Duke get to their feet, Antoni runs in hitting a chop block to the back of Duke's knee. KU completes the High Blood Pressure with a lariat to the back of Duke's neck as he clutches his knee. KU makes a cover.
ONE…
TWO…
THR… NO! KICK OUT!
As Duke is about to get a toe on the bottom rope, Kobro dives in and breaks the count. Antoni gets into the ring. The referee cuts him off and tries to remove Antoni from the ring. As he does, Kobro grabs KU as they hit a Vector Zulu. Duke makes a cover as the referee returns to match.
ONE…
TWO…
THR… NO! KICK OUT!
Antoni grabs Duke and drags him, by the ankles, off KU, breaking the count.
Woo:
I thought that was it!
Gomez:
So did everyone but Antoni Malietoa. He keeps his team in this one but for how long?
Duke and KU get to their feet. They exchange punches and chops until Duke grabs KU sending him off the ropes. Antoni makes a blind tag. KU ducks a clothesline and catches Duke with a roundhouse kick. KU whips Duke off the ropes. KU lifts Duke for a Stun Gun. Duke lands on Antoni's shoulders. Target Acquired. Ku with the cover:
ONE…
TWO…
Kobro runs into the ring but is stopped by a spear from Antoni.
THREE!!!
DING DING DING
Dobrev:
And your winners, via pinfall...
ELEOS AFFECT!
Antoni and KU stand over Duke with their arms in the air in victory. A fist bump and they head out of the ring and up the ramp. Their arms raised into the air in victory. KU then begins to mimic a cutting motion on Antoni's hair, indicating that they have not forgotten about The Southern Express.
Woo:
A huge win for Eleos Affect here at Parabellum! You better believe their eyes now fall on the Tag Team Title match later tonight. They still have a score to settle with The Southern Express, who by all accounts still owe the Affect some hair!
Gomez:
That it does but I have to feel for Omega Commandos. This match could easily have gone their way multiple times. They had a strong showing here against a team that seems to be almost unbeatable this season!
Woo:
Up next is the championship scramble! Which brand will get the first big interbrand win of the night?!
Gomez:
We will find out momentarily, but first we are going to hear from some of our EWC superstars!
With that we cut away from ringside to see what a particular pair of former Tag Team Champions have to say ...
---
---
The cameras open up elsewhere on a beach nearby, the words "Earlier Today" superimposed in the bottom right corner of the footage. As the cameras pan around, there are tons of beachgoers who are gathered around a makeshift workout station where the Cheeks of Steel heiress herself Iggy Swango stands clad in a bikini between a makeshift movie screen, and a workout bench before addressing the crowd.
Swango:
Cheeks of Steel has been a huge success thanks to all of our dedicated fans. And we're proud to announce our next installment coming out in January 2023! Just in time for those New Years Resolutions, we're proud to present the Buns & Guns series!
Iggy's star student and EWC hopeful Sunny Skye waves to the crowd before blowing a kiss and taking her place on the workout bench, beginning to follow along with the free preview of the program being projected on the makeshift screen.
Voice:
Iggy?
Iggy turns, looking off-screen and raising her sunglasses up before her eyes get wide. A smile begins to form before she excuses herself from the crowd and she hurriedly crosses from the beach to the shade of a lifeguard stand.
Swango:
Mel?!
Malone:
Oh my God I've missed you so much.
Malone throws her arms around Iggy who eagerly returns the hug as the former tag team champions just stand in an embrace for a moment.
Swango:
So… miss Undisputed champion. I knew you could do it.
Malone:
Cheeks of Steel is killing it.
The awkward small talk fizzles and Melody sighs, shaking her head.
Malone:
Ugh, I can't do this. Look… I'm sorry. I'm sorry I wasn't a better friend. I'm sorry that I didn't reach out to you when you went silent… I was just so consumed with everything that when you started blowing me off for Dio, I just let myself get focused on my career. I mean it only felt like the right thing to do after Cy-
Swango:
What? I never blew you off. You stopped answering
my
messages…
Malone:
No..? Every time I had someone reach out to you, you were always too busy. You were either working on something with Soul Love, you were busy with Dio, it was always "she said she'll call you back".
Swango:
And you were always too busy with brand meetings, photo shoots for Dior, or some training session that you'd call me "after you were done".
Both women look at each other in confusion before their reunion is interrupted by Iggy breaking into a huge smile.
Swango:
Rory!
She jumps into a hug from the hulking man before he chuckles and pulls her up off of her feet briefly. As he sets her back down, his hand finds the small of Melody's back and he gives her a knowing look.
Rory:
I know you gals wanna catch up, but we've got a big night tonight. We can get this reunion tour kicked off later though?
Swango:
I'll leave Rachel a message later?
Rory grimaces and shakes his head, pulling his hand from Malone and patting the front pocket of his shorts.
Rory:
Yanno… she's really overwhelmed with the brand people and the real estate team. Probably better you text me and we'll get ye all set up.
Iggy flashes a thumbs up as Melody frowns at cutting the meeting short, but ultimately knows there's too much at stake tonight to risk getting sidetracked. With a nod to Rory, she reaches out and wraps Iggy into another hug and gives her a friendly kiss on the cheek.
Malone:
This isn't goodbye. I promise.
She releases Iggy before Rory reaches out and takes her hand, the two of them leaving the beachside gym as Iggy gives the two of them a curious stare as they walk away and the scene fades.
---
---
The scene opens to a calming sky, blue and almost entirely devoid of clouds. Seafaring birds squawk at each other in a chorus that invokes untapped nostalgia.
Malcolm: Do you hear that?
The familiar voice cuts through the cacophony of flying fowl. Malcolm Blades steps in to frame with a face of determination.


Malcolm: Maybe you don't hear it, but do you see it?
He calmly drops down to a knee and scoops up a handful of sand. Slowly he lets it pour through his fingers, all the while Malcolm never breaks gaze.
Malcolm: The sands are shifting for us all. Gradually the landscape is crumbling under our very feet, landmarks and history being swallowed by the earth they came from. The legends of old, forgotten to the everchanging winds of tomorrow. Once grand tales of glory and gold, now unremembered.
Malcolm stands back up and smiles triumphantly. His presence is unshakeable, his eyes burn brightly.
Malcolm: The darkness of that which is unknown lies before us.
Malcolm turns and gazes out towards the vast Andaman Sea. The sun's rays beam off the water momentarily with immense brightness.
Malcolm: But there is always light where there is life, and I am your last gleam of hope.
Malcolm, unhurriedly, begins to make his way to the edge of the shoreline.
Malcolm: This is your last chance, your last breath of air before the lungs run empty. I'm not just speaking to my opponents tonight, I'm speaking to every single wrestler in the EWC. Paramount, Prime, Rampage, Brawl, Unchained, Gambit, Next Gen..shit, if there's anyone in the Thunder locker room still then I'm speaking to you too.
The calm demeanor has visibly disappeared from the face of Malcolm, who now stops just at the edge of the water. He clenches his jaw tightly and takes a deep breath.
Malcolm: Everyone ordering the PPV at home, everyone pirating it off 1337. Everyone at the EWC Headquarters. President Mac...
Malcolm now returns his gaze to us.
Malcolm: Everyone. Tonight begins the end. The end of YOUR EWC.
He clenches his jaw again, takes another deep breath, and turns his gaze back to the water.
Malcolm: Soon the light will wash over it, and all of EWC will be able to bask...in...Glory.
Malcolm takes a couple more breaths, calmer now. The birds chirp and soar high above, and the sunrays slowly overtake the screen as it fades to a blinding white.
---
---
"Just Say Phuck It"
Championship Scramble
JoJo Rush & Morgan Darkwater
VS Mark Storm & Tanja Deveraux
VS James Keaton & Malcolm Blades
VS Jack Severn & Calle Clark

Match Writer:

Calamity Nguyen
We return to ringside where the crowd's as hot as the air is humid! The arena is practically vibrating with excitement.
Woo:
Well, we are warmed up and FIRED UP for this next contest, which has game-changing title implications for one of our four brands. Eight competitors, four teams, and eight titles on the line as we prepare ourselves for a championship scramble! Brawl, Rampage, Paramount, and Prime all field a team here, and the team that secures a victory gets a shot at either of their brand's exclusive singles championships.
Gomez:
This is confusing, but I'm pretty sure I'm going to love it.
Dobrev:
The following match is a championship scramble match! Joining us first, representing Monday Night Brawl, at a combined weight of six hundred and forty two pounds ...
CAPTAIN MORGAN DARKWATER & "THE COWBOY" JOJO RUSH!
The lights in the arena cut out as the first notes of Captain Morgan's entrance theme, "The Sunk'n Norwegian," kick in, and the screens around the arena fade into the image of a perpetually burning skull-n-crossbones flag rippling in the wind.
Spotlights whip across the crowds, coming to rest on handfuls of Morgan's crew - each pirate dressed for trouble - as they make their way through the fans towards the ring, tankards in hands, yelling and drinking in time with the lyrics "One More Drink!", enjoying their grog with exuberant fans (who don't seem to mind getting splashed with the questionable alcohol), before finally climbing over the barriers to surround the ring, whipping the fans into a frenzy before the lights finally cut to the mainstage...
The Winds of Fortune sails onto the stage! Captain Morgan Darkwater is at the helm with JoJo hanging off the mast. Darkwater unsheathes Black Betsy, points it to the ring, and then shouts "FIRE!" The cannons on the ship fire off, which causes an eruption of pyro! Once the pyro ends, JoJo and Darkwater take a swinging rope and swing off the ship and onto the stage. The two approach the ring while cheering and celebrating with their fans.
Dobrev:
And, representing Friday Night Rampage...
Short Change Hero by The Heavy begins to play through the speakers and the lights in the arena simultaneously dim down. Smoke begins to rise from the top of the stage and appearing on the screen above are the following words;

A massive pop ensues as emerging from the back is Your Hero and Mine, Mark Storm; who keeps himself composed as he stands at the top of the entrance ramp. He can't help but allow his sadistic signature smirk to appear upon his lips as he closes his eyes and spreads his arms out wide, soaking in the energy that the audience are giving him as they applaud and cheer.
Dobrev:
From New York, Brooklyn.. weighing in a two hundred and twenty five pounds - Your Hero, and Mine..
MARRKKKK STORMMMMMM!
He begins his walk down the entrance ramp, with a leather coat completing his attire as he comes down the entrance ramp.
"This ain't no place for no hero.
This ain't no place for no better man.
This ain't no place for no hero
To call "home."
At this point, Storm is by the edge of the ring; allowing a smile to embed on his face before he jumps onto the apron and holds onto the ropes, using them to help himself up onto the turnbuckle. He's grinning from ear to ear, soaking in the rest of the cheers coming from the audience, shaking his head sideways as he lowers it, before jumping into the ring. Taking off his leather coat, he hands it to the ring announcer before walking over to his designated corner and hoisting himself up onto the second ropes, a smirk upon his lips as he holds his arms up; his theme song slowly diminishing.
Dobrev:
And his partner, coming to the ring hailing from New Orleans, Louisiana; she is the Cajun Queen ...
TANJA DEVEREAUX!
Pyros hit as Videos of bustling crowds in various locations of New Orleans appear on the tron as "Daughters of Darkness" by Halestorm blasts on the P.A. system. Tanja comes out onto the top of the ramp in a style compared to Gail Kim during her early time in TNA before heading down the ramp with some of her black leather coat flows at her feet while the mix of boos and jeers and cheers from the crowd fills the arena. She slaps hands with a few fans at ringside before she reaches the bottom of the ramp.
Tanja walk up towards the ring and enters via under the bottom rope and jumps onto the middle turnbuckle. She poses as she does her usual taunt with a hand and arm in the air as "Daughters of Darkness" continues to play. Tanja steps off the turnbuckle as she removes the leather coat and throws it into a random corner.
Dobrev:
Representing Paramount Wrestling ... from London, England, weighing in at two hundred and forty eight pounds ...
"THE WICKED" JAMES KEATON!
The arena lights begin to flash in tune to the drums as "The Wicked and The Cursed" by The Cold Stares plays throughout the arena. As the guitar rhythm plays, James Keaton makes his presence known by appearing at the top of the entrance ramp. Keaton begins cracking his knuckles in a slow and methodical way before walking with purpose to the ring. Keaton takes his time using the steps to enter the ring before leaning against the ropes and testing their strength.
Dobrev:
And his partner, from Philadelphia, Pennsylvania, weighing in at two hundred and twenty pounds ...
MALCOLM "GLORY" BLADES!
The lights dim to near complete darkness as the deep, pulsating bass of "The Plan" by Travis Scott reverberates throughout the arena. Dark purple strobes pulse with each thump of the bass. The repetitive bassline drops and a dark purple spotlight marks the top of the entrance ramp, where the hooded Malcolm Blades now stands with his arms crossed and head down. He erupts, and raises his arms to the sky as the bass returns, before he slides off the hood of his dark purple "Blades" sweatshirt and saunters towards the ring. Malcolm never breaks gaze with the ring on his way to it and then slides under the bottom rope. In one swift motion he rolls, pops up, and raises his arms to his sides arrogantly as he yells "GLORY!"
Dobrev:
And finally, representing Prime, from Milwaukee, Wisconsin, weighing in at two hundred and twenty pounds ...
JACK SEVERN!
'15 Minutes' by Shattered Skies hits as Jack walks down to the ring once the lyrics start, smiling with the utmost confidence in his face, followed close behind by Dimitri Graves. He claps for himself, mocking the crowd, as he walks all the way down to commentary, asking them who they think is going to win, angrily throwing a water bottle when they don't answer. Once in the center of the ring, he relishes in the crowd's hatred, mocking them and their heroes. He leans up against the ropes with one foot on the middle rope, screaming maniacally at the hard camera about how he's going to win and step closer to his destiny. He throws off his jacket, fired up.
Dobrev:
And his partner, from New York, New York, weighing in at one hundred and fifteen pounds ...
CALLIE CLARK!
A red carpet is rolled out going from the stage to the bottom of the ramp, and a circle of flames bursts around the ring as "Bad Reputation" hits. The flames meet up, forming a circle, and a red light burns over the darkened ring, in the form of a Mockingjay. Callie steps onto the stage, an arrow nocked to a compound bow, menacing the crowd with the glinting tip as she stands resplendent in a Katniss Everdeen costume, Tori stepping out behind her with a smirk and an all-too-familiar salute. Callie's paparazzi takes pictures of her as she walks down the ramp, taunting the fans as she goes, who 'salute' back in their own fashion. As the pair reach ringside, Tori goes ahead of Callie, holding open the ropes so Callie can step through, and walk to the middle of the ring, where she strikes a pose again while winking at the camera. She then passes her bow off to Tori, and goes to her corner as the music cuts.
Woo:
Remember, Valentina; eight competitors for four teams...and only one team can claim a shot at the gold!
DING DING DING
Chaos ensues instantaneously, all eight competitors making quick decisions on how to act and whom to assault - but only two of them immediately acting as a team. Team Brawl, Morgan and JoJo, immediately charge down James Keaton, who's momentarily wide-eyed before he handily locks up with the cowboy working his knuckles back into an elbow crank and twisting him into place as a human shield against the Cap'n. Malcolm Blades hangs back momentarily, stepping nervously away from Tanja Devereaux as she barrels past him en route to Callie Clark - who dives under the bottom rope to escape, leaving the Cajun Queen to stumble into a scowling, disgusted Jack Severn. She attempts to seize him into a headlock, but he jams a thumb into her eye socket, drives a knee to the midsection, then vaults the top rope.
Meanwhile, Blades has made himself useful, flanking Darkwater as the pirate tries to find a way to extricate his partner from the wily clutches of Keaton, interrupting the big man with a handy Japanese arm drag, then popping up to attempt to rattle him with a delayed suplex that his much larger foe simply explodes out of, ripping his opponent off his feet by the throat to suspend him in the Hangman's Noose! Blades kicks desperately, dancing his jig in the air before he hits the mat with a brutal impact--
--at the same time that Keaton spins out of his hold, takes JoJo Rush down with a Dragon screw, and then flies at Morgan with a dropkick that almost sends him careening out of the ring! With a bellow, the Cap'n holds on to the ropes, brings his feet back down with a ring-shaking stomp--
And is immediately wiped out by a second dropkick from Mark Storm, who rebounds onto his feet with a spirited roar that draws a pop from the crowd; and a snarl from James Keaton, who slams into the Rampage star, bouncing him off the ropes, hooking a leg and dragging him into a stalled fisherman suplex!
Meanwhile, Tanja Devereaux has given chase to the outside of the ring, faking a dash in one direction only to reverse and catch Callie Clark off-guard, leaping off the ring steps to catch her in a crucifix and pull her down into a devastating armbar, the Gris Gris! Jack Severn has managed to escape in the opposite direction, and actually laughs at his partner's predicament, taking a breather against the barricade as Clark struggles against the Vodoun's crippling hold. He's not the only one playing it wily, though, as inside the ring JoJo Rush circles James Keaton, who is taking his time and eyeing up the available competitors rather than rushing into another flurry of offence - a choice that costs him, as Rush manages to stay out of sight just long enough to come springboarding off the ropes...
...into a European uppercut that's all too familiar! Keaton calls it the Psycho Crusher, but it's Eli's Uppercut that catches him off guard as he turns, wide-eyed, and eats it clean on the chin!
Keaton is DOWN! And JoJo Rush gets the first cover, hooking the leg as he looks around frantically for his partner, who's climbing in through the ropes only to get yanked back off the apron by Mark Storm, who uses the brawny pirate as a climbing frame to propel himself onto the corner post and break the count on Keaton with a missile dropkick to Rush's ribs! The impact is tremendous, and Storm is treated to another show of appreciation from the crowd as he kips-up, grinning...
And is immediately hauled into a belly-to-back suplex by Keaton! The Wicked One rolls out of the ring upon impact, immediately breaking into a wary stride away from Morgan Darkwater.
On the other side of the ring, beside the steps, Jack Severn has meanwhile intervened on his partner's behalf, and has Tanja Devereaux in a clinch, repeatedly kneeing her before spinning her around toward the oncoming Keaton and hitting a Codebreaker to bring the Wicked Witch down. Callie Clark stumbles away, massaging her aching arm with a look of resentment toward Severn, who catches the look as he pops back to his feet, and throws up his arms in a shrug of faux-innocence, tossing her a cheeky wink for good measure. The showboating almost costs him, as Keaton smells blood and goes to sweep the legs, only for the Prime start to hop away, almost comically fleeing to join his partner around the corner. He makes to shove her in front of him, into harm's way, and Clark responds with a testy slap across the face that sets the pair to furiously arguing at ringside!
Woo:
The fur is about to fly here!
Gomez:
Reminds me of my neighbours. They argue like this twenty four/seven.
James Keaton starts to press in again, only to be grabbed from behind by Morgan Darkwater, quickly grabbing the wrist and twisting to extricate himself from the fateful grapple, which sets the two men into a warm for supremacy - pure power against technique and cunning, as inside the ring Malcolm Blades diverts his momentum away from salvaging his "partner" (who seems to have it covered) to instead pounce onto the top turnbuckle and LEAP off, extending his leg into a flying superkick as he descends at both Callie Clark and Jack Severn! BLADE CALLER! Blades catches both members of Team Prime in their bickering, smashing Severn into Clark and the pair of them up against the barricade, Callie ending up simply crushed as Jack wipes out into the crowd, who are quick to heckle him.
Malcolm Blades gets to his feet, laughing, running a hand through his hair as he looks around frantically for another target. He finds himself face-to-face with Tanja Devereaux, who is staring at him with her head slightly lowered, mouthing words he can't quite make out. He leans forward to try and hear what she's saying, and she takes a single step forward, her penetrating stare and cold aggression forcing the man into a panic. He stumbles back, slams his back against Darkwater's - who is still tied up with Keaton - and panics a second time, spinning around only to find himself scooped up by Devereaux, slung across her shoulders and swung out into the devastating side slam she calls CITY OF THE DEAD! Onto the ring steps!!
Meanwhile, inside the ring, JoJo is getting his measure of vengeance against Mark Storm, beating him from pillar to post with fierce chops, then hammering him into the canvas with a big ol' scoop slam! Storm denies a cover, trips Rush and attempts to wrench him into a Muta Lock, but Rush makes it to the ropes, shakes the Rampage star off, and then catches him with an uppercut on his way back to his feet! Storm staggers from the blow, but manages to weave aside to counter the second, exploding back into the fray with a short-arm lariat!
Meanwhile, Dimitri Graves has pulled Severn out of the crowd and is dusting him down and delivering an efficient pep talk while glaring with a superior air at the heckling crowd. Callie Clark likewise looks to Tori, only to see an oncoming train instead as Tanja Devereaux stalks her down-- and is leapt from behind by Clark's bodyguard, who has been biding her time! Growling at Severn, Callie pushes past him and joins Tori in laying a fierce beatdown on the Cajun Queen, who can't do much but try to survive as Jack - ever the opportunist - joins the pair in finally forming a unified front.
Darkwater has meanwhile gotten the upper hand on Keaton, both men bearing welts from their ongoing tussle as the powerhouse pirate hauls the former North American champion across his shoulders and gives a big ol' roar, stepping toward the ring steps only to be chop blocked out of nowhere by Malcolm Blades, who has managed to slither under the ring in the commotion! His re-introduction into the match comes at the expense of the Cap'n, and almost his own partner Keaton - who goes flying off Morgan's shoulders, barely avoiding the fated collision with the steel steps. He momentarily rounds on Blades, sneering, then thinks better of it and starts directing traffic with his partner, picking Darkwater up for a double team delayed suplex, before both of them dive into the ring - appearing to actually be working as a unit!
Rush and Storm have exchanged a series of quick reversal pinfalls, Storm getting a two-count before he's thrown directly back to his feet, and met by a fired-up JoJo, who starts back toward Your Hero and Mine just as Blades and Keaton introduce themselves, each firing off strikes at one of the men in the ring. Storm eats a Golden Shower from Blades as Keaton works Rush over with a thrust to the throat and a scintillating flurry of chops, before seizing the cowboy and whipping him at Blades. His partner, now just as fired-up as JoJo had been, immediately flows into a second Golden Shower for this second opponent!
Team Paramount aren't done. Keaton re-inserts himself, grabbing a headlock on Storm and driving in a few knees as Blades sizes up the stunned Rush, and points at the ropes as he spares a few words for Keaton. He takes off before the Wicked acknowledges him, briefly finding his footing on the middle rope as he explodes into his Gold Rush running DDT, wiping out the cowboy with a big impact that's echoed a half-beat later by his opponent's own Wicked DDT onto Mark Storm! Looking momentarily like an actual unit, Paramount make the cover...
ONE
TW-- NO!
There's a BIG ROAR as Morgan Darkwater barrages back into the ring like an angry bear, breaking both pins simultaneously with a hand on the neck of both men. He struggles to get them both into the air, and it's a little too much even for the Cap'n, as Blades grabs his arm and goes dead-weight and Keaton twists in his grip to smash a blunt forearm into his mouth! Darkwater stumbles back, releasing both men only to EXPLODE into a stiff double clothesline that turns both men inside out, sending them crashing down atop their opponents. The official drops to start counting again, but a bellowing Morgan kicks Blades away, sending him tumbling under the bottom rope, and makes a grab for Keaton, who thrashes like a wild animal, looking half-conscious from that last blow but on pure instinct slithering away and stumbling back onto his feet.
On the outside of the ring, Blades' tumbling body interrupts the vicious beatdown on Tanja Devereaux, who's made of stern stuff, taking the opportunity to burst into a desperate double-leg, taking Severn off his feet and starting to rain down blows before she eats a kick to the back from Callie Clark, who immediately directs Tori to help her wrench the Cajun Queen into the air and flapjack her onto the barricade! They then turn their attention to Blades, while Severn gets upright, shakes off the cobwebs, and rolls back into the ring just in time to catch the staggering Keaton with a beautiful superkick!
This brings Severn face-to-face with a red-faced and very ready Morgan Darkwater.
Woo:
Now THIS is a fight!
Gomez:
Crowd are on their feet ready for this one to explode before them.
There's an uncertain moment as Severn slimily tries to beg off with the big man, realizes it's not going to be that easy, and instead starts to gesticulate at the downed Keaton and the recovering Storm and Rush, attempting to convince him that a three-on-two right now would benefit them all. Darkwater looks skeptical, but gives a brusque nod, keeping a weather eye on Jack as he gives a shit-eating grin and starts pulling Keaton upright. Darkwater takes a moment to pull JoJo to his feet, before joining Severn in hooking up Keaton. Together they pull him up and over...
And Keaton SQUIRMS in mid-air, contorting his body to pull free, his knees impacting the top rope as the two men lose control of him. Wide-eyed and predatory, the Wicked makes a quick adjustment and springs off the rope, bursting into a reckless rotation that sends him like a freaking tornado directly at the still-dazed JoJo, his arm lashing out to nail him with a vengeful PSYCHO CRUSHER! Uppercut for uppercut!
Darkwater bellows in indignation, and lunges at Keaton once more, snatching him mid-recovery as Rush eats shit on the canvas, hauling the Wicked up and over with a massive release German that Severn is there to capitalize on, diving underneath the Paramount start to bring him down hard with another Code Breaker! Keaton ragdolls, and Severn floats over to bundle his insensible form into a pin--
--only to be immediately YANKED back to his feet by Darkwater. Severn's eyes are wide as he comes face-to-face with the pirate, who isn't having his nonsense a second time; Severn goes for a hasty low blow and Morgan simply absorbs it, only looking more furious for the effort as he hauls Jack into a torture rack, roaring as he steps to the middle of the ring with the smaller man agonized across his shoulders!
It's a real shame nobody's been paying attention to Mark Storm, who lets this play out for a moment while he sets himself up on the apron, playing to the crowd then putting on his game face and waiting for Darkwater to turn around, still roaring like a madman. Your Hero and Mine hauls himself over the ropes, flipping into the SLINGSHOT STORMSTRIKE with devastating momentum, his buckshot lariat cleaving into Cap'n Morgan and sending the giant flat onto his back, crushing Severn beneath his weight. Storm thinks about going for the cover, but then looks to ringside, swears, and rocks toward the ropes into a Topé con Hilo that carries him up, over, and down into the collective of Callie Clark, Tori, and a very battered and beaten Malcolm Blades!
Storm rolls clear and lands on his feet, sparing the crowd any more showboating than that as, all business, he moves to help up Devereaux and bring Team Rampage back into the match, both of them coordinating before they slide into the ring on separate sides, the Cajun Queen making a beeline for the cowboy, who's quite ready to meet her with a series of chops that Tanja barely acknowledges with a furious twist of her lips before responding with a scorching roundhouse kick that takes him to his knees. Staring over at Storm, she slips behind Rush and locks him into a dragon sleeper, as Storm shoves a spaghetti-legged Severn off the ropes, catches him with a sling blade, then spins to his feet and is ready to take him down again with a wild spinning backfist that sends him end-over-end into the canvas. As he crash-lands, Devereaux pulls Rush into a huge dragon suplex, right on top of Jack Severn!
With an aggressive snarl, she immediately presses the attack, shoving Rush away and yanking the senseless Prime star into her Indian deathlock, the Bayou St. John, as a likeminded Storm nods his assent and steps around to the side, looking for the opening to ALSO apply a Kimura on the stretched-out Severn! Despite - or perhaps because of - the raw aggression on Tanja's face as she cranks in her hold, the crowd go wild for this punishment on Jack, who seems to have no reasonable means of escape!
Clark and Blades swoop into the ring to make the save, having reached a brief understanding as Blades slingshots his way into a spinning heel kick on Devereaux and a positively delighted Callie Clark smashes a knee into Mark Storm's skull, driving in a few stiff forearms for good measure as she works to bundle him and drag him into the center of the ring to nail the LIGHTS OUT! Storm is knocked stupid by the small package driver, and Clark is laughing deliriously as she moves to pin him, only to see a wide-eyed Blades lunging at her to break it up. She forestalls the attempt, slides away from whatever he has planned and grabs his outflung arm, nastily wrenching his fingers back as if she means to break them, stretching his arm out over her shoulder. Blades struggles in her grip, and - taking another look at the insensible Storm - she shakes her head and stops fighting for the break, instead exploding into a Pele Kick that sends Blades careening to a crash landing in the corner, before diving onto the cover on Storm...
ONE...
TWO...
NO!!
Callie Clark goes from the pin to the air in an instant as with another mighty bellow the Cap'n intervenes, trying to pull her straight into position for the SHIPWRECKED! Callie panics, manages to wriggle free, and ends up messily half-flung across the ring, landing awkwardly on her ankle but throwing herself back toward her massive aggressor with a keen will, slamming a kick into his crotch! The second time's the charm on Darkwater's briny depths, and he drops to his knees with a grunt, Callie moving deliriously to seize his arms and introduce his manly jaw to her feminine knee as she strikes with the Kamigoye! Thor's Hammer!!
Callie flops into the cover, scrambling to hook the big man's leg. The leg is hooked for her, as Jack Severn takes his place next to her and both of them cover the pirate!
ONE...
TWO
KICKOUT!!!
Woo:
HOW? Someone tell me how in the name of Hook he kicked out of that!
Gomez:
I do not know. All I know is he DID kick out.
Callie Clark lets out a frustrated shriek as Morgan kicks out from under her and Severn both, Jack tumbling clear right into the clutches of JoJo Rush. The cowboy drives in a knee and starts to pull the other man upright only to catch movement from the corner of his eye. Mark Storm has rolled out onto the apron, and is sizing up Rush. Twisting Severn between them, Rush says something to Storm over the other man's doubled back, and Storm storms to acquiesce. Exploding into motion, JoJo sends Severn off the ropes, and Storm braces himself to slingshot once more into the ring, setting up his buckshot lariat a second time!
Storm flips, in what seems perfect time to catch Severn, but Jack manages to duck under the blow, and as Storm stumbles forward the quick-thinking JoJo darts in and catches Storm with a Go 90! Storm's head pounds off the canvas, as Severn catches himself on the ropes, reverses momentum and goes for a crossbody on Rush as the cowboy pops back up! Rush rolls underneath, and Severn tucks his body in, rolling off the mat--
Right into Morgan Darkwater, who hasn't forgotten the assault on his groin. With a hard grunt he drives himself up under Severn, getting Jack in an electric chair. He stumbles to the middle of the ring, fending off an attempted intervention by Callie Clark with a solid boot to the midsection that sends her tumbling out of the ring! As she falls to the floor, JoJo slips out to the apron and is ready to come flying in with a blockbuster on Severn, tearing him off Darkwater's shoulders and into the canvas!! Severn is hurt!
Before Rush can float into the cover, he's yanked sharply to his feet by Tanja Devereaux, who shoves him back into the corner and then stares down Morgan Darkwater as she goes to pick Jack Severn up herself. He watches her warily, but gives a wave of encouragement as she picks Severn up, hucks him over her shoulders and drills him into the mat again with VOODOO! Punishment on top of punishment, the one-winged angel leaving Severn seemingly unconscious on the mat, and Morgan
applauds
, his hands booming encouragement before he motions at himself and bellows, "ME NEXT, LASS! GIVE ME YER BEST!!"
The crowd explodes in favor of this show of bravado, and Devereaux looks to and fro, stare frantic, momentarily confused but yielding to the aggression of the moment. She steps in, jams a kick into the big man's midsection, and with a SCREAM tries to haul him across her shoulders, having to bundle him into the opposite corner to JoJo and use the ring post to hoist him aloft. Darkwater is LAUGHING as she does it, hauling the near 400-pounder over her shoulders and staggering precariously back toward where she left Severn before planting him right next to the Prime star! The ring quakes on impact!
...and Morgan Darkwater is laughing and coughing all at once, sitting up almost immediately to a snarl of astonishment from the Cajun Queen. He's clambering to his feet, and she's STARING, but a smile twists her lips as the big pirate, still chortling at the show of force he asked for and got, is cut off from behind. He's halfway up and being yanked around, by the interceding Mark Storm, who pulls him in for a blitzkrieg STORMSTRIKE that folds Morgan in half! The crowd are going wild!
The Rampage team start to coordinate on JoJo Rush, who's coming out of the corner to make the save, when a very eager Malcolm Blades rolls in and starts to try and drag Morgan Darkwater upright. Rush, Storm, and Devereaux all cease paying attention to each other, and turn on Blades, who plays the fool and then abruptly switches target to the neighboring Jack Severn. The Rampage pair and the cowboy keep staring at him, as he hurriedly scoops up Severn in a full nelson, lifting him from behind and slamming him savagely into the mat with the GLORIOUS ENDING! The crowd goes wild, because they just love to see Severn get hurt!
Blades starts to celebrate, but quickly retreats as Devereaux and Storm lunge at him. He panic-dives through the middle rope, and the Rampage pair pursue him out onto the apron. Devereaux makes it to the outside and immediately falls flat on her face as she's tripped from under the apron by Callie Clark, who slides out with her compound bow in hand, quiver across her shoulders, grinning as she brings the weapon down over and over again on Devereaux. Meanwhile, Storm is caught out on the apron by Rush, who brings him back into the ring with a suplex, isolating the Rampage star in the ring with Morgan. On the outside, the fleeing Blades turns around and decides he'll take the opportunity to rush the bloodthirsty Clark, who sees him coming, smoothly notches an arrow to her bow and just shoots him in the goddamn leg.
It's the last thing he's expecting. Blades goes down, screaming in pain!
Woo:
THE HELL!?
Gomez:
He seems to have a stabbing pain in his leg.
Clark beckons to Tori and the two resume their earlier beatdown on Tanja Devereaux, as inside the ring JoJo Rush works over Mark Storm while Morgan shakes off the cobwebs, keeping an eye on the still-senseless Jack Severn. Rush simply batters Storm with strikes, getting him stunned in the middle of the ring before hitting the ropes to explode off into the Eli's Uppercut! He's so laser-focused on this opportunity to take out the Rampage star that, much like everybody else - and very clearly by design - he fails to notice the re-introduction of James Keaton, who is mirroring his movements on the other side of the ring, springboarding into his own Psycho Crusher on Morgan Darkwater!
Morgan eats his third finisher in succession, just as he wanted, while Storm goes down like a sack of potatoes from Rush, and both uppercut-happy fellas find their feet simultaneously and come eye-to-eye, forehead-to-forehead, in the center of the ring. The commotion gets the attention of Callie Clark, who circles away from Devereaux, taking control of the arrowed Malcolm Blades and dragging him over to the opposite side as the men size each other up. Rush shoots for underhooks, but Keaton twists out and attempts to pull him into a headlock, perhaps setting up a DDT. Ready for the attempt, the cowboy rams a shoulder into Keaton's midsection, snaps a rapid European uppercut that misses by an inch as Keaton jukes back, and then ERUPTS into an attempted Go 90! Keaton slips around and shoves him into the corner, following up with a spear against the post that about snaps JoJo in half! With a wicked sneer, Keaton rocks him back against the turnbuckle with another uppercut of his own, then rocks him out of the corner with a Wicked Backbreaker!
Rush spins end over end, ends up on his back, arching it in pain as James Keaton heads to the top rope and takes flight, dropping both knees with the finality of an executioner. THE STORY SO FAR!!
Darkwater is still down, Rush is out for the count, but Mark Storm is there to forestall the pin, hitting Keaton from behind as he tries to float over. The Wicked is relatively fresh and makes it to his feet, but Storm lives up to his name, barraging him with a combination of whirling kicks that end in a big spinning backfist to the back of the other man's skull! It's enough to rattle anyone, and Keaton slumps across the turnbuckle, set up to be pulled atop Storm's shoulders - in position for the Heroes End!
He turns, and finds a body blocking his way; in the chaos, Callie Clark has rolled Malcolm Blades back into the ring, and Storm's hesitation buys her time to roll in behind Storm just as he drills Keaton into the canvas! Giving Storm no time to make the cover, Callie grabs him by the hair and YANKS him straight to his feet only to bring his jaw crashing down atop her skull with a jaw breaker! Storm stumbles, falls back into the ropes, and comes flying toward Callie, having the athleticism and wherewithal to leap at her--
--and be IMMEDIATELY, BRUTALLY countered as she interrupts whatever he had planned, driving in with full force to smash him from the freaking air with the EXCELSIOR! Her knee knocks Storm out COLD!
Callie is consumed by adrenaline, falling back wide-eyed as she realizes just how many people are down and just how many people she could pin right now! She takes a moment before sprawling forward, and it's the same moment that Tanja Devereaux glides back into the ring like an angel of death, playing the spoiler - and how! - as she slides right back into that Gris Gris armbar from the start of the match, tying Clark up with a crucifix and attempting to make her tap or snap! It's deep into the match, and Clark is running on fumes...
Desperately, she makes it to the ropes, not two seconds before Morgan Darkwater rises up with a kraken-like bellow, and RIPS Tanja Devereaux off into his clutches, folding her across his shoulders and taking two steps into the middle of the ring before he hits her with the SHIPWRECKED! Down she goes, muscle-busted into the agonized form of Malcolm Blades, who makes a gurgling sound and stops trying to pull the arrow from out of his thigh. Darkwater sprawls atop them both, sweaty and gasping...
ONE...
TWO...
NO!!!
Another body comes crashing down atop the pile to ruin the moment! James Keaton with the Story So Far
again
! The story is not over, as his knees slam against Darkwater's spine, heaping further punishment onto the stalwart Cap'n, the Wicked One rolling off only to bodily muscle the pirate back to his feet, where he flops onto his trunk-like thighs, on his feet but out cold as James Keaton hits the ropes and springboards into a third, and surely final PSYCHO CRUSH--
Er?! JACK SEVERN hits the ropes at the same time, and explodes forward with an extended knee, catching Keaton in mid-air much as Callie Clark caught Storm, knocking the Wicked out just as handily! Keaton's limbs flop against the canvas, the former North American champion flat on his back as Severn stumbles, laughing, and pulls the illegal object from his kneepad, tossing it aside with a smirk to the crowd that sees him showered in boos and jeers. He can't resist playing to them, and it costs him; he turns around right into the face of JoJo Rush. The cowboy swaggers forward like it were his god-given right, stepping into--
N-No! He's suddenly rolled backwards into a pinning predicament by Malcolm "Glory" Blades! The crowd were already starting to cheer for Rush's victory, and now they're just confused!
ONE...
WHAM!!
Severn dives into a desperate elbow that slams against Blades' temple, breaking up the pin. Rush rolls clear, springs off the ropes, spirals into the story of the whole damn match; uppercut vs. uppercut, proving once and for all that ELI'S is the best of the bunch as he slams the corkscrew uppercut into Jack Severn's smug goddamn face! Severn spins from his feet, lands hard on his side, sprawling toward the ropes that seem so distant as Rush recovers and grabs him by the ankle, dragging him into the middle of the ring. There are bodies everywhere, and just one clear patch in which to pin Severn...
Who, by a WHISKER, manages to close his hand on the bottom rope. JoJo's grip fails him, and he stumbles forward as Severn yanks his leg away, almost knocking over the official who backpedals hastily to make space. Twisting around, both hands now on the bottom rope, Severn uses the leverage to slam both feet into the cowboy's groin. He does down with a moan, and Severn pulls himself upright, starting to laugh breathlessly as the crowd rally against him, showering their derision onto the ring.
Jack starts toward Rush, then realizes someone is
still
standing. Malcom Blades. He's stumbling around, hopping, still trying to pull the arrow from his thigh. Severn snorts, takes one step forward and intercepts, putting his hand on the projectile and giving it a sharp, nasty twist. Blades buckles in pain, and Severn catches him halfway to the ground on one leg, hooking the other and whipping him over and around into the CHAOS CRUSHER!! He looks dazed himself as he hesitates before making the cover, but cover he does.
Just as Tanja Devereaux finds her feet and darts toward the two men.
ONE...
Callie Clark PLOWS into the Cajun Queen, spearing her clean through the ropes to the outside!
TWO...
James Keaton lunges across the canvas, but he's too late.
THREE!!!
DING DING DING
Dobrev:
And your winners, via pinfall ... representing PRIME...
JACK SEVERN AND CALLIE CLARK!
Keaton is yelling in fury and indignation, as Jack Severn rolls off of a beaten and bloody Malcolm Blades, laughing in pure delirium as he stumbles upright and BASKS in the derision of the crowd. On the outside, Callie Clark is wide-eyed and staring into the air as she imagined the announcement she just heard, and then she lets out a, "YEAH!" And she's laughing too, somehow resonating equal parts shock and pure, soaring ego as she pulls herself up on the apron, laughter turning to a cocky smirk.
Meanwhile James Keaton drags Blades to the corner and is slapping him to rouse him. Malcolm comes to and looks horrified, absolutely aghast as he stares at the victorious pair and then scowls at his partner, putting a hand to his slapped check before shoving Keaton bodily in the chest. Jack catches this commotion and wears a shit-eating grin as he soaks up the chaos that he's caused, watching with open delight as the Paramount pair go down in a tangled mess of striking limbs, fighting each other bitterly to the outside of the ring as each tries to blame the other for what just happened.
Callie has reached Jack Severn know as they celebrate their victory.
Woo:
What a match That was wild!
Gomez:
Sí! Just how we love it in the EWC, Woo! It doesn't matter whose side you're on, it doesn't matter whose side anyone is on, Jack Severn and Callie Clark just beat the crap out of six other desperate LOSERS to secure them both a title shot at a Prime exclusive championship! And to top it off, this is only Severn's what.. second match of the season?! Between this and his run in with Ace a few weeks back, Jack Severn is making a hell of an impact! HUGE win for PRIME here!
Woo:
That it is. Also huge will be our next match we have coming up. The Bastards versus The Southern Express for the EWC Tag Team Championships
Gomez:
Speaking of that huge match, I hear The Bastards are down at the boat dock now!
Sure enough, we cut away from ringside to head there now...
---
---
The camera cuts inside one of the tents on the beach to find 'The Memphis Mouthpiece' Tommy Love looking down at a seated Xavier Reid and Jamie Love as they lace up their boots in preparation for tonight's EWC Tag Team Championship match….

T. Love: You two have worked so damn hard to get to this point and I knew…I knew Bobby and Jimmy would try and dismiss your achievements but I want you both to know that they are only doing that because they see you as a threat…

The Bastards don't look up but Maria Love walks up from behind them and stand next to her ex-husband…

M. Love: Tommy's right, Bobby and Jimmy know that the two of you are the biggest threats to their championships so they were trying to do everything in their power to make you feel…worthless…

T. Love: Pointing out all of Jamie's past losses in championship matches…having a good old joke at your expense…fuck them, you have been killing it out there and it pisses them off that Jamie Love is no longer a laughing stock…a sidekick that they can fuck around with…you're a man now Jamie and it's damn time that Bobby and Jimmy see that and maybe you will have to knock a few of their teeth out to do so but you know what…they have it coming…

M. Love: Yeah, they like it when you are small Jamie…it makes them feel bigger so tonight go out there and show them just how big you are…that you aren't the fun loving Jamie Love who brushed off the fact they ruined your credit with that little AirBNB stunt…that brushed off the fact they each thought they were your father and kept that from you…that forgave them after they faked a heart attack to rob you of a match you EARNED!!!

T. Love: Show them joke time is over and that there is a new Tag Team ready to take the division over…

M. Love: And Xavier…

Tommy holds out his hand cutting Maria off…

T. Love: Yeah, you aren't ready for Xavier yet…kid they think it's funny that you are having a off season well show them the joke is on them…take away what they care about most in this world and hold it over them that you…Xavier Reid ended their run here in the EWC…you want to have a feather in your legacy…end their run as EWC's most dominate tag team…they won't be laughing then will they…

M. Love: And don't worry about Bunny Xavier, we will make sure she doesn't get involved with tonight's outcome…

T. Love: We will put our daughter back in her place and when it's all said and done The Bastards will be standing in that ring as THE NEW EWC TAG TEAM CHAMPIONS!!!

Tommy smiles as them and Maria look down at Xavier and Jamie…who look at each other instead of their managers…

Reid: This is the moment you've been ready for…I know that you love Bobby and Jimmy but…

J. Love: They are just two faceless bodies standing in our way…

Reid: It's time to unleash that 'deathmatch' Jamie on them…no mercy…no holding back…

J. Love: It's time to take those fucking championships away from them…once and for all…

Reid: Let's do what Bastards do…

J. Love: And leave the world wishing our father's had pulled out…

They nod at each other before standing up and nodding at Tommy and Maira and exit the tent…

---
---
The camera cuts backstage inside The Love Club beachside tent where the EWC Tag Team Champions of the World are sitting in chairs, eyes glued on the tent flap with stun guns in their hands…the flap rips open and Bobby Rose and Jimmy Lane jump to their feet and aim the guns at the opening…
Rose:
YOU WILL NOT TAKE OUR HAIR!!!
Lane:
GOT YOU DIRTBAGS!!!
But it's not Antoni or KU but their manager Bunny Love, who sees the guns and drops down on the sand.
Bobby and Jimmy nearly pull the triggers but see that it's Bunny and raise the guns in the air and sit back down in their chairs.
Rose:
Wow that was close for you Bunny…
Lane:
Yeah, we almost lit you up like a Christmas tree…
Rose:
You should really be more careful…
Lane:
Or at the very least announce that you're coming into our tent…
She looks up at them from the sand and gets to her feet. She brushes the sand off her outfit and looks at the champs.
Love:
I told you I'd be right back…that was 2 MINS AGO!!!
Rose:
Well you can never be too safe when you have two bullies walking around here trying to shave your heads…
Lane:
Yeah, your beef isn't with us it's with the Eleos Affect…
Love:
YOU MADE THAT MATCH…YOU LOST…THEY WILL SHAVE YOUR HEADS!!!
Rose:
Nah, we don't think so…
Lane:
Yeah…we have a plan…
Bobby and Jimmy high five as Bunny shakes her head…
Love:
I don't even want to know…listen, we need to talk about Xavier and Jamie…
Rose:
What does those Bastards have to do with our plan or our hair…
Lane:
Yeah…or are you thinking we should hire them as our personal hair security…do you think they would do it? I mean it's not like Xavier has much going on these days…
Bunny looks at Jimmy with a stern look and he smiles.
Lane
:
Ok…we will ask him another way…
Rose:
I think you forgot the Bunny Rule, don't make fun of Xavier…
Lane:
Oh, she was serious about that…listen he's like family and that's how family shows their love…by making them the butt of every joke…
Love:
Xavier and Jamie are focused on this match…locked in and you two are NOT…you are worried about your hair, about Antoni and KU and we need to get that focus on Xavier and Jamie…
But Bobby stands back up and walks over to Bunny.
Rose:
Relax Bunny…we are focused…
Jimmy also stands up and walks over to the two..
Lane:
We understand what's at stake here tonight…the EWC Tag Team Championships and our place as the #1 team in the division…
Rose:
We know Xavier has a boner for these championships and his dreams of being a Grand Slam Champion here in the EWC and Jamie…
Lane:
Just wants to be a champion…hell he doesn't care if it's the tag belts, X-Division, HBO or US…hell if the EWC had a 'eat shit' championship I'm sure he'd be all in for that also but…
Rose:
The Bastards are not a team…they are just two kids whose father knocked up some strange and we are happy they did…
Lane:
Yeah we love Xavier and Jamie…
Rose:
But they are not ready to fill our shoes…
Lane:
We have proven that time and time again…
Rose:
And will do so again here tonight…there is only one ALPHA Tag Team in The Love Club and it's not the Extreme Ravagers or The Young Lions…
Lane:
It's not The Bastards or The HunterS…
Rose:
It's The Southern Express case close…
The flap on the tent once again opens and Bobby shoves Bunny aside as the man steps through the flap and both Bobby and Jimmy aim their guns at him and shoot the pronged wires at him…
Lane:
FEEL THE LIGHTNING!!!!
Bunny rushes forwards to help the EWC Official, who is jerking and twitching in the sand. Bobby and Jimmy let go of the trigger as Bunny rolls him over…he looks up at her…
EWC Official:
You're up next guys…
Bobby and Jimmy nod and drop the guns and exit the tent as Bunny looks at the prongs in the poor man…
Love:
Sorry about that but you should have knocked!!!
She shrugs and steps over him to also exit the tent as the camera fades to...
---
The X-Tron flickers into life, fading from black onto the sight of a charred, smouldering Nurse's uniform crumpled on a concrete floor, a few flames still flickering intermittently across the fabric. The camera slowly begins to pan to the right, further flames in the form of wall-mounted torches illuminating cavernous ancient corridors littered with the frayed, discarded banners of some of those that have gone before; a King, a Lion, a Whizzer...
a Bastard.
The camera then turns, directing our attention to the other end of this apparent 'grand hall' where we find a large throne, forged from splintered wood and twisted steel and topped with barbed wire. Truly, it's an intimidating sight, albeit one diluted slightly by the technicolour wrestling attire in which that throne's current occupant is dressed, as well as the packet of Skittles from which he eagerly eats. Still, though, he has his belt; draped with due care and affection over the arm of the throne beside him.
El Pablo:
History tells us that, since 2015, there've been 202 individual reigns across our company's various championships. Of those 202 champions, eighty have managed to hold their belt for 100 days; thirty-two have made it to 200, and a mere
eight all the way to 300…until now.
The Tecnico smirks, taking another hit of Skittles before plucking the X-Division Championship belt from the arm of the throne and cradling it in his lap.
El Pablo: For three-hundred-and-two days and counting, I have stood as the foremost authority…the shining beacon…the veritable cat's pyjamas of X-Division wrestling - and, as much as some of y'all might still be wanting to dismiss me, or overlook me, or reduce me to a joke, the numbers'll prove beyond all doubt that I've etched my name indelibly into the annals of EWC history!
And speaking of history
…the conclusion of tonight's festivities means that attentions will undoubtedly, immediately, turn to August 29th...Night of Champions.
For the first time ever - chaos-willing and contendership curveballs excepted - the Rainbowlution gets the opportunity to step inside the Insanity Cage…to compete for an opportunity at the EWC Undisputed Championship.
Just imagine that...
El Pablo
as Undisputed Champion.
Hey, it's a path well travelled - both my brother and Killjoy have gone from X-Division to Undisputed Champion in the past couple of years - and, if chaos does conspire to have me follow in their footsteps…I'll be able to call myself Undisputed…Triple Crown…
and Grand Slam Champion.
His grin now wider, Pablo pours the remainder of the Skittles into his mouth before leaning forward on his throne, flashing a wink to the camera.
El Pablo:
Now
that sounds like a history I can get behind.
Just as quickly, he snaps back to his more relaxed position, lifting the X-Division Championship belt from his lap and draping it over his shoulder.
El Pablo:
One step at a time, though - and as a number of us with eyes on that Insanity Cage prepare to provide each other with a little preview of what's to come here tonight at Parabellum, you can rest assured all eyes'll be focused with equal intrigue upon the Undisputed Championship match before it - and whether it's the Queen, the King or even the Onihime, I just want you all to be aware that the eyes of the Rainbowlution are locked…these Skittles packets are
cocked…and, come the end of the season, one of you may well find yourselves destined for a date with a Taste of the Rainbow.
Viva La Rainbowlution.
With all that said, the X-Tron returns to its previous state, as the screen transports us back to...
---
---
We return to ringside where Marcus and Valentina are standing by to start the Tag Team Championship bout!
Woo:
Strong words there from El Pablo. Is the Rainbowlution just starting to pick up steam?
Gomez:
If so then he is can do anything he wants because he is already the longest reigning EWC X-Division Champion of all time. Before we get to any of that though, it's time to find out who leaves Thailand as the EWC World Tag Team Champions! Take it away Dobrev!
Dobrev:
The following match is scheduled for one fall and is for the EWC WORLD TAG TEAM CHAMPIONSHIP! Joining us first, from Japan and Canada, weighing in at a combined weight of 340 pounds ... the team of Jamie Love and Xavier Reid ...
THE BASTARDS!
As 'For The Glory' plays, 'The Memphis Mouthpiece' Tommy Love walks out onto the stage first, he turns and points 'The Love Stick' back as his son Jamie Love walks out and then Xavier Reid. The three men stand there for a moment looking at each other but all three turn as Maria Love comes walking out, she ignores Tommy and motions for Jamie and Xavier to follow her as she leads the two towards the ring as Tommy runs to catch up with 'his' team.
Dobrev:
And their opponent, Being accompanied to the ring by Bunny Love, from Nashville, Tennessee, They are the EWC Tag Team Champions of the World... the team of Bobby Rose and Jimmy Lane...
THE SOUTHERN EXPRESS!!!!
The electric guitar kicks in to 'Stranglehold' as the crowd gets to their feet, some of the older females in the crowd start to scream like they did when they were younger as Bunny Love walks out onto the stage and is quickly followed by Bobby Rose and Jimmy Lane. Bunny leads the way as the pair reach out and high five with the fans as the walk to the ring, Bunny marches up the steps and steps through the ropes as Bobby and Jimmy climb up onto the apron and step through the ropes, take off the titles and hands them to Bunny and head to opposite corners, Jimmy climbs up to the middle turnbuckle and Bobby stands in the corner as both men toss out bandannas to the crowd as Bunny stands in the middle of the ring holding up both tag team championship belts
Gomez:
We all love it when the Love Club beats the hell out of each other, and we're getting it here tonight!
DING DING DING
Bobby starts for the champions, Xavier and Jamie seem to be at odds at who starts for The Bastards. Bobby rushes in but The Bastards planned the trap, they stop arguing and move out of the way. Bobby is trapped in the corner now as Jamie and Xavier punch away, Jamie going low with rib shots while Xavier is laying in high forearms and punches. The referee is trying to get in to break up the chaos when Jimmy comes flying over him to crossbody Xavier in the back, crushing everyone in the corner. Bobby leans over and stumbles through the middle ropes to the outside. Jimmy is throwing punches at The Bastards but soon he's overwhelmed by returning punches.
The Bastards lift him up in a double body slam position and dump him unceremoniously over the top ropes. Jamie climbs the turnbuckle and crosses his arms, a big mocking mean face planted on him as he slowly nods his head. Xavier is still in attack mode, he shoves the ref aside and climbs out of the ring. He sees Bobby getting to his feet, Xavier runs to strike him but Bobby gives him a back body drop! Xavier lands hard on the padded mats. The Champions both start laying the boots to a downed Xavier as Bunny shouts encouragement. Jamie comes flying off of the top ropes and nails Bobby with a super Love Injection tornado DDT!
Bobby bounces and rolls to the barricade. Jimmy watches Jamie get to his feet, he smacks him as hard as he can with a frying pan chop to the chest! Jamie screams and leans back to the ring apron, he looks down and sees a perfectly red inprint of Jimmy's hand right in the middle of his chest. He stumbles over to the steel steps, wiping at the hand print. Jimmy shakes his hand in pain then helps Bobby get in the ring, the referee finally gets both teams back in order.
Woo:
We knew this match would devolve into chaos, but no this quick! The referee is finally getting some semblance of order here.
Gomez:
Both of these teams are amped up tonight and I love it! Let's get to the really gruesome shit boys!
Jamie rolls in the ring still rubbing his chest, Xavier climbs to the apron and demands a tag, Jamie ignores him then locks up with Jimmy in the middle of the ring. Jimmy grabs Jamie's arm and twists it, The Bastard holds his shoulder as Jimmy slowly does another twist, causing Jamie to do a front flip to his back. Jimmy keeps hold of the arm and drops a leg over it but the speedy Love quickly hooks his leg and twists around to a knee bar submission hold!
Jimmy claws at the canvas in pain, then realizes he can easily move the much smaller opponent, he crawls to his corner, dragging Jamie with him, he tags in Bobby. The champion jumps in then quickly kicks Jamie to free the submission hold. He hauls up Jamie then irish whips him off of the ropes, he dropkicks Jamie who flies back into his corner, Xavier slaps Jamie's chest hard to tag himself in. He runs towards Bobby who patiently waits, Xavier throws a punch but he gets hooked into a classic arm drag takedown. Bobby drops an elbow then immediately kips up, he swaggers to the rope and gives a wink to the old lady in the front row. They lock up again, Bobby grabs Xavier in a headlock, Xavier pulls both men back to the ropes and Irish whips Bobby across the ring. Bobby bounces back with a clothesline attempt but Xavier does a front roll than bounces again. He does a running knee right to Bobby's gut causing him to do a front flip to his back.
Xavier yells something to Jamie as he hauls Bobby by the hair, he tags Jamie then snap mares Bobby to the mat, he grabs an arm and Jamie grabs the other arm, they start stomping away on Bobby, The Double Fuck You Stomps continue for a full minute as both men ignore the urgent warnings from the referee, Jimmy is livid that no disqualification is called and rushes in, he gives Jamie a bulldog, gets to his feet and blocks a punch from Xavier then dropkicks him over the top ropes. Jimmy grabs Bobby's wrist and hauls him across the ring to their corner, he tags himself in while Tommy Love can be heard yelling about rules to the referee.
Woo
: Tommy Love trying the formal protest routine already I see. Perhaps some desperation on the part of the elder Love?
Gomez:
Formal, informal, it doesn't matter because so far both teams have mostly stuck to the rules. SOMONE MAKE SOMEONE BLEED DAMMIT!
Jimmy runs across the ring but Jamie spins quickly with a back elbow, followed by a hard frying pan chop! Jimmy shakes his head then quickly drops Jamie with a hard chop of his own. He goes to drop an elbow but Jamie rolls out of the way, he grabs Jimmy in a headlock on the mat, Jimmy grabs his trunks and rolls over…
ONE...
TWO...
Jamie rolls back over and squeezes the headlock as hard as he can. Xavier gives Jamie a signal from outside the ring, Jamie nods then starts screaming. He's holding his hand and yelling at the referee that Jimmy bit him on the wrist, the ref is concerned and checks Jamie's hand. Jimmy gets to his feet but is met with a sickening crack of a steel chair by Xavier! The Bastard quickly gets rid of the evidence and rolls out of the ring himself. Jamie rushes over and grabs Jimmy's legs, he steps over and applies The Love Lock!
The Liontamer is in tight and Jimmy looks to be in a lot of pain. After a few minutes Jimmy raises his hand, ready to tap out, Bobby rushes in and kicks Jamie off before that can happen. The ref has had enough and starts yelling and grabbing at Bobby to get back to his corner, this causes enough distraction for The Bastards to give Jimmy a vicious double nut stomp! Jamie grabs Jimmy's legs then does a front flip pin, hooking both legs in the process…
ONE...
TWO...
Jimmy barely kicks out!
Jamie hauls Jimmy by the hair to their corner and tags in Xavier. He picks up Jimmy in a sitout powerbomb position while Jamie quickly climbs to the top ropes, he jumps and hits a sliced bread while Xavier powerbombs Jimmy! He's Not Going To Call You connects as Xavier quickly hooks the leg…
ONE...
TWO...
Jimmy gets his foot on the bottom rope! Xavier stands up then starts stomping hard on the leg on the rope. He stomps over and over again until the referee has to haul him away. Jimmy hauls his body along the bottom rope, trying to get closer to a tag but is cut off with a hard knee to the head by Xavier. He hauls Jimmy up by the hair but the veteran quickly grabs him and rolls back into a small package pin..
ONE...
TWO...
Xavier kicks out! He's quickly up to his feet while Jimmy struggles to get himself up. The Bastard nails Jimmy with a very rough kick to the mouth! Jimmy does a half twist in the air and lands on his back. Xavier has a mad look on his face as he slowly backs up, he sees Jimmy getting to his knees and breathing hard, his hands on the mat. He goes to make a punt attempt but Bobby chop blocks him from behind! Maria Love is livid, she climbs up on the canvas as starts screaming at the referee to get control of his match. Xavier crawls to his corner and tags in Jamie. He sees the referee is distracted by Maria and that Bobby is hauling Jimmy to his corner.
He slowly turns his head to the right though and sees Bunny Love standing on the apron next to him. She slaps him hard across the face and he spins around to Bobby who snaps him down with a fast DDT that plants Jamie straight into the canvas and he stays there doing a headstand for a few seconds before falling to his back. Bobby hooks the leg but the referee is still arguing with Maria Love. He gets up to get the ref's attention but Xavier smashes him in the back of the head with a chair! Xavier once again rolls out of the ring, this time holding the chair proudly, showing it to the fans. He strolls around but Jimmy runs out of nowhere and dropkicks the chair into Xavier's face! He picks up Xavier then DDT's him right on the chair. Maria jumps off the apron, freeing the ref, Jamie slowly rolls over Bobby in the ring and hooks his leg…
ONE...
TWO...
Bobby kicks out!
Woo: Well here is the chaos again! Maria Love even getting involved now!
Gomez: She's just trying to make sure the referee can perform their job adequately!
Jamie mounts Bobby and starts laying in elbow shots. He picks up the champion by the hair but Bobby counters into an inverted atomic drop! He sees Jamie make a cross eyed expression, he picks him up for another inverted atomic drop, but Jamie floats over him into a sunset flip pin but Bobby rolls out of it and turns it into a catapult, he launches Jamie right over the top ropes! Jimmy rolls in the ring, he nods at Bobby then bounces off of the ropes. Jamie gets to his feet outside the ring, shaking his head. Jimmy runs at Bobby who gives him a back body drop over the ropes right on to Jamie!
Bobby stomps his feet and does a fist pump from excitement, he sees Xavier shaking the cobwebs away outside the ring from the chair DDT, he smiles and bounces off of the ropes, he runs and does a flying crossbody smash over the ropes! Xavier was ready though and rises a vicious knee uppercut to Bobby's jaw! He hauls Bobby by the hair, he throws him on top of the commentary table. He climbs up, he lifts Bobby up on his shoulders, he transitions a firemans carry into a headplant sit out drop right through the table!
The crowds start a holy shit chant from seeing the Xplode special move right through the table. Jimmy rolls Jamie in the ring. He picks up Jamie for a body slam but it's reversed into a small package…
ONE...
TWO...
Jimmy kicks out! Xavier climbs up on the apron. Jamie throws a few shots at Jimmy then hauls him to their corner. He tags in Xavier, Jamie walks to the center of the ring. Xavier throws Jimmy off of the ropes and gives him a big air toss over his head, but before Jamie can grab him for a head plant, Jimmy nails him with a flying clothesline! Xavier can't believe it, he goes to throw a punch but Jimmy is feeling it, he blocks all Xavier's punches and fires back with snap jabs then a hard right cross that sends Xavier to the mat. Bobby is slowly trying to crawl out of the rubble of the commentary table.
Jamie attacks Jimmy but is sent to the mat with lefts and rights. Bobby slowly crawls out of the rubble but he's panting heavily, he can barely move. Xavier attacks Jimmy and the old man is slowing down, his punches are slower now and Xavier takes advantage of this with a hard knee to the stomach, then a bunch of forearm strikes and elbows to the head, Jimmy tries to fight back with more punches but he's exhausted now, Bobby grabs the ring apron but falls back down to the padded mats.
Jimmy throws a desperate headbutt at Xavier, then bounces off of the nearby ropes, he swings a clothesline that misses, he keeps running and bounces off the far ropes, Xavier grabs him and tosses him high in the air, Jamie grabs his head out of nowhere and plants him head first into the canvas! One Night Stand is devastating! Bobby grabs the bottom ropes and starts hauling himself in the ring but Jamie drop kicks him back out then slides out of the ring himself. Xavier hooks Jimmy's leg and leans way back…
ONE...
TWO...
THREE!!!
DING DING DING
Dobrev
: And your winners, via pinfall, and
NEEEEWWW
EWC WORLD TAG TEAM CHAMPIONS! Xavier Reid....Jamie Love....
THE BAAAASTAAAAARDS!
Xavier rolls to the ropes, breathing heavily. Jamie is beside himself outside the ring, jumping up and down in celebration. He runs and slides in the ring, the referee presents the tag titles to The Bastards, Xavier grabs the title and slowly climbs to the tops ropes, he raises it while holding one of his ribs. Jamie is staring at the belt in disbelief, he gives it a kiss and holds it to his forehead, he drops to his knees and presses the belt into his head, trying to hide the waves of emotions coming over him. Bobby and Jimmy are off in a corner of the ring, supporting each other upright as they take in the battle that just went through. Bobby and Jimmy both start to limp toward the center of the ring, but immediately change direction to try and try to dive through the ropes as the camera pans out to see Antoni Malietoa and KU rushing the Express with hedge trimmers in their hands.
Woo
: The Eleos Affect are coming for the hair they won from The Southern Express at Brawl #586!
Gomez
: It's not enough that Bobby and Jimmy just lost the Tag Team Championships, now Eleos Affect want their hair?! How is that fair?
Woo
: To be fair, they lost the match fair and square!
Bobby and Jimmy are barely able to escape from Antoni and KU, as the Affect hit the ropes a second after the Express have escaped. KU and Toni look to go to the outside, but are stopped by Reid and Jamie Love? The Bastards have stopped The Affect from exiting the ring and the four men are not face to face. Reid is still trying to catch his breath a bit, but he looks at both men as he raises his EWC championship belt into the air as he and Jamie close the gap and get RIGHT into The Eleos Affect's faces.
Woo
: The Bastards coming to the aid of the team they just beat?
Gomez
: Xavier said in the lead up that he respects the hell out of Bobby and Jimmy and that outside of the match itself, he would always have their backs. This is just him showing that he meant it.
Woo:
Absolute insanity here tonight, after a wild Tag Team Championship bout that saw new champions crowned!
Gomez:
That's right Marcus, we may have been focused on the situation between the Express and the Eleos Affect but it cannot be ignored that we have NEW tag champs in Xavier Reid and Jamie Love. This means the Love Child now has his first championship in the EWC, and Xavier Reid has completed the path to the Grand Slam, joining the likes of Ace King and Melody Malone in obtaining the honor!
Woo:
Both of whom will be battling for the Undisputed Championship later tonight to further cement their legacy in the EWC, but no doubt Reid will make sure everyone remembers this night, and I can't say I blame him. It's a big night for him and Jamie Love, but we still have two major matches to come folks, but we are going to hear from some of our main event participants first!
The camera fades too...
---
---
We open up backstage in the Shinijoshi tent. Narumi is alone, but not for long as the flap opens and Aiya walks in, shaking her head while wearing an expression in between disgust and mild amusement. We see she's on her phone and, going off the audio, is listening to the last bits of Moxie's promo. As it ends, Aiya lifts her head and looks incredulously towards Narumi.
"Headhuntress" Aiya:
Did you make the same mistake I did and listen to this crap? I mean … okay. I figured a few of these idiots were gonna make dumbass assumptions about us. That was practically a given. I just didn't think it'd be
this
bad, and I'm disappointed to see how accurate my concerns were.
Narumi shakes her head, not to say no but in annoyance at what she had heard as well over the week.
Narumi:
Tell me about it, all this talk about indy darlings and not being able to handle being off Prime. Is the Rampage stage somehow bigger than Wrestlefests and Stranglemanias? Especially coming from types like Jason Hunter and the ilk, I must have hit him too hard when I eliminated him from the Rumble. Even Xavier was spitting this nonsense, I showed up in his home and beat Nightcall during a time he was FX Champion and beating Xavier himself….These people are still stuck with the idea that Prime isn't a "main" brand, when will they drop it?
"Headhuntress" Aiya:
I mean … it's literally like you said. Candy, Killjoy Ito, Stitches, Jordan Sharpe, Nevaeh, El Pablo for crying out loud … they all had a very specific trait in common.
Aiya points firmly down towards the ground, heavily emphasizing her next words.
"Headhuntress" Aiya:
They all started here … in Prime. With us! But you don't hear any of
them
getting ridiculed for their talents, so why the fuck are
we
different?! Hello?! Earth to any of you
bakas
?!
Narumi nods in agreement and cracks her knuckles with a smile before rubbing at the Indy Championship.
Narumi:
It's all a bunch of nonsense, but you know what? These detractors are sheep, and the next time we start getting big wins they'll forget all about this tune they're on about Prime. A win tonight? That'd make them come to realize just how great Prime is, and like you said all those greats you listed were on Prime with this championship and I can't think of anyone who has been at the top of Prime who isn't beloved by the EWC. Can the other brands say the same? I don't think so, but if they want to push our buttons they'll find out there's consequences for it.
Aiya nods, cracking her own neck as she stretches her muscles out.
"Headhuntress" Aiya:
Also … for those trying to insult anime? Be glad I can't just isekai some people over here and watch them kick your asses. A lot of the fights that could happen would be hilarious as all hell, especially those that are so one-sided you'd feel weaker than ever in your whole damn life. But seriously, anime isn't as lame as about half of your guys' insults, or attempts at them. In fact, it's more amusing than a good chunk of the promos I listened to.
Narumi:
Right, they just fear that there's a different culture being added to the equation and taking over. But they can crack their jokes, we aren't going anywhere, and we're fine leaning in on what's got them sweating us as Shinijoshi!
Both women smirk and do the double peace signs. The camera fades too...
---
---
The camera cuts beachside where Ace Heart is standing by with 'The Prodigal Son' Buddy Love, who is all smiles.
Heart:
Tonight the man to my left will see not one, not two but THREE of his clients step into the octagon to take part in the Main Event: Brand Warfare match and while they will compete on three separate brands…
B.Love:
I have a 75% of being the manager of the winning team!!!
Buddy jumps up and down and claps his hands in excitement.
Heart:
Let's start with your client on Brawl…
B. Love:
The lovely and talented Gabriella Visonty…in my eyes the REAL star of Brawl and I know, she's teaming with the International Champion King Flip but who would you rather have dinner with, the beautiful and stunning Gabi or Flip?
Buddy smiles and weighs both options in his hand before dropping his left hand…his 'Gabi' hand and smiling.
B. Love:
Gabi is going to look to open a lot of eyes here tonight and show Brawl and the rest of the EWC that she is the face of the brand and the one member of Brawl they should build the brand around. Imagine if she wins Ace, how could you not grant her a Undisputed Championship match or at the very least an International Championship match…a championship that was taken away from her to start the season. I know Gabi wants to restore Brawl's reputation as being the 'Flagship' show and she wants to be the star of that show and yes…she has to deal with Xavier Reid and my father Tommy as 'partners' tonight but I think we can trust them because they also want what's best for Team Brawl…despite all this #TeamXavier stuff…
Heart:
I'm not sure if I agree with you there Buddy but you also have the NEW HBO Broadcast Champion Jason Hunter here tonight…
Buddy's face lights up as he smiles…
B. Love:
How great is it to once again have a HUNTER as a EWC Champion right…Jason has taken the steps to reaching the greatness we all knew he had in him and walks into this match as a champion Ace…as one of the leaders of Rampage and someone Team Rampage knows they can count on. Listen, I understand as does Jason the pressure that's on his shoulder here tonight…not with just being a Hunter and how fans would have expected his father Xplode to win this style of match as well as his mother Ruthann but Rampage is the two-time winner of this match…we watched Melody and Hazama win two years ago and Melody being the lone winner last year…Jason has a chance to continue that winning way and step into Melody's shoes as the hero of Rampage and I for one can't wait for him to do just that here tonight…
Buddy smiles and rubs his hands together in excitement.
Heart:
And then there's the former Undisputed Champion himself…
But before he can finish the sentence Maria Love walks into the shot and smiles at a confused Buddy Love.
M. Love:
KILLJOY!!! The man that was once the apple of my ex-husband's eye and your eye Buddy…that's before you went skirt chasing…like father like son I guess but Ace Killjoy steps into this match looking to remind people just why he was the Undisputed Champion for 193 days…for the first half of the season…he's watched as Narumi was handed a championship match and she 'warned' him to stay away from her match…like it's hers and hers alone and then we have Lavender that won the right to challenge for EWC's highest prize by winning the BORT but let's not forget that Killjoy has a rematch clause and we are really close to him announcing his intentions…
Maria smiles as he places her hand on Buddy's shoulder…
M. Love:
We are…we just had a nice long talk with Paramount's Chris Brock while you were busy prepping for this interview Buddy and tonight Killjoy is going to show the EWC why he and HE ALONE is the only worthy challenger for either The Queen or The King…last season he came to Phuket Island hoping for nothing else than a Paramount win but tonight he steps into that octagon to show just who the true ACE of the EWC is and he knows…with his success comes Paramount's success…so he will go through anyone that's in his path…'buddies' or not because tonight Killjoy reminds the wrestling world that there was no 'luck' in him becoming the Undisputed Champion!!!
She smirks at Buddy before she turns and walks away.
---
---
We return to ringside, at the announcer's table, with tonight's crew.
Woo:
Strong words from Aiya and Narumi. Prime seems to be dialed in tonight and ready for an absolute FIGHT.
Gomez:
Killjoy also seems to be looking to make a statement, and what are we to make about the Love's fitting over who gets to manage him?
Woo:
I mean, he is a very decorated champion here in EWC. Who doesn't want to manage a former EWC Undisputed champion? Speaking of, its time to see a former EWC Undisputed champion take on the CURRENT EWC Undisputed champion!!
Dobrev:
The following match is a singles match, for the
E...W...C UNDISPUTED CHAMPIONSHIP!
"THE ACE OF SPADES! THE ACE OF SPADES!!!"
The signature Motorhead anthem rips through the open air, and the crowd starts cheering. As the drums kick in, pyro goes off up and down the ramp. Once the guitars hit, a plume of fire goes up on either side of the ramp.
Dobrev:
Making their way to the ring first, the challenger, from Las Vegas, Nevada, weighing in at 235 pounds...
Ace King rises to the stage from a platform, looking out at the crowd and nodding in appreciation.
Dobrev
: He is THE GAMBLER...
AAAAAAAAAAAAAAAAAAACE KIIIIIIIIIIIIIIIIIIIIIIIIINGGGGGG!!!
A thin smile crosses Ace's face as his weathered eyes look out at the crowd, pausing for a few more seconds on the platform before casually making his way down the ramp toward the ring, his arms outstretched for fans on either side of the barricade. He stops a few steps short of the ring, then dives in under the bottom rope as red pyro explodes off each turnbuckle. Ace spins up to one knee, then takes another appreciative look out at the crowd before getting back to his feet and turning his attention to the entrance ramp, his game face firmly on.
Dobrev:
...and his opponent...
The lights dim, but don't go dark before the soft words of Billie Eilish begin to play over the P.A. system.
Bite my tongue bide my time
Wearing a warning sign
Wait till the world is mine
Visions I vandalize
Cold in my kingdom size
Fell for these ocean eyes
As the chorus hits, a bright flash of pyro explodes from the base of the X Tron and Melody Malone stands on the stage, flanked by her personal retainer Rory Hyland. Melody stands with a crown atop her head as a spotlight follows them down to the ring.
Dobrev:
Making her way to the ring, accompanied by Rory… she is YOUR QUEEN of EWC…THE E...W...C UNDISPUTEEEEEEEED CHAMPION,
MELODY MALONE!
You should see me in a crown
I'm gonna run this nothing town
Watch me make 'em bow
One by one by one
One by one by
Rory climbs onto the apron first, holding the ropes open as Melody climbs the stairs and steps through with her chin held up to keep the crown atop her head. She gives the crowd a sarcastic smile as they boo, and she gingerly removes the crown from her head and hands it off to Rory as he exits.
You should see me in a crown
Your silence is my favorite sound
Watch me make 'em bow
One by one by one
One by one by one
The lights come back up to full brightness, and Melody has her gloves tugged into place as she rakes her hair back and stares intently across the ring at Ace.
Woo:
Two of the greatest competitors in our industry. One of the biggest titles in this industry, and one of the most heated grudges in the history of EWC. There's not much more that needs to be said is there?
Gomez:
For once you're right. I think we can let the crowd speak for us on this one.
Ace and Melody slowly step away from their opposite corners as the crowd crescendos in to a frenzied pitch. Melody stares intently at Ace as she hands her title to referee Paul Turner. Ace cranes his neck to the side slightly and rubs the back of his head as the slightest of grimaces briefly crosses his face. Paul Turner steps to the center of the ring and raises the Undisputed Championship above his head with both arms. The crowd's fanatic cheers have somehow increased in decibel level, as opposing sections chant against each other.
LET'S GO ACE! LET'S GO ACE!
ME-LO-DY! ME-LO-DY!

Paul Turner lowers the championship, hands it to the keeper at ringside, and checks each competitor one last time before signaling for the bell...


DING DING DING


The two slowly begin to circle the ring out of their respective corners. Ace, for the briefest of moments, takes his eyes off Melody as he rubs at the back of his neck once more. Melody immediately pushes herself off the ropes and sprints at Ace, who is momentarily caught off guard. Before Ace can react, Melody leaps and grabs Ace around the neck. She uses her momentum, swings her legs and plants the top of Ace's skull in to the mat. Ace clutches his head and neck as his scream of agony echoes through the arena, even above the deafening levels of the crowd.
Woo:
Nightmare Fuel! Nightmare Fuel! Oh my god, Valentina, that could be it right there!
Melody quickly rolls her body on top of Ace's and wrenches his leg for the pin.
Ace viciously kicks out as he rips his arm off the mat. Melody looks down at Ace with slight disbelief before she pounds her uninjured fist against the mat. The slight disbelief turns to a look of unmitigated disgust as she rises to her feet.
Woo:
Holy hell! Melody almost catches Ace out of the gates with her former finisher!
Gomez:
What an idea by Melody, and what a damn display of toughness by Ace to kick out after that spike DDT directly on his concussed dome.
Melody, now to her feet, stomps on the back of Ace's neck before she reaches down and pulls him to his feet. As she does, she clubs him across the back of his neck with her cast covered arm. Referee Paul Turner attempts to reprimand Melody about this, but to no avail.
Woo:
There's something we didn't get to discuss going in to this one. Ace is hurt, but so is Melody.
Gomez:
Yeah, the only difference is Melody's is covered in a thick cast that she can essentially use as a weapon. Ace isn't so lucky.
Melody places Ace face first in the corner, his chest against the turnbuckle. Once again Paul Turner is in the ear of Melody, but she ignores anything he has to say. She leans all her weight on Ace's back before reaching back and clubbing against Ace's neck and lower skull. She repeats it once, then a second time, then a third and a fourth before she lets Ace fall limp to the mat. Melody places a foot on the bottom rope and smirks out to the crowd as she gestures at Ace's body on the mat.
Woo
: Well right out of the gates here it appears Melody has a very clear and very targeted game plan.
Gomez:
Yeah, you mean shatter Ace's neck and skull?
Ace languishes on the mat and clutches at his neck as Melody turns her attention back to him. She drops down to her knees at the side of Ace and quickly applies a Crossface.
Woo:
Look at this! A Crossface from Melody Malone! That is not something normally in her playbook.
Gomez:
I don't think there's any maneuver Melody wouldn't be willing to put on Ace if it meant worsening that concussion and neck.
Referee Paul Turner drops to the mat and questions Ace. Ace's face is wrought with pain as Melody wrenches back further to apply even more torque and pressure to Ace's neck and back. She smirks as she screams at Ace.
Melody:
Is that all you've got, Ace?!
She wrenches back again and repeats the question. As she does, Ace's face shifts from grimace to anger. Melody attempts to pull back further once more, but is unable to this time. She attempts again, but Ace uses what strength he can summon from his neck to push forward and prevent it. Melody now peers at the crowd with concern. Ace raises his right arm and balls his fist as he attempts to summon the energy of the crowd.
ACE!

ACE!

ACE!
The chants emanate from the packed crowd on the beach of Phuket Island as Ace begins to bring himself up to one knee. This brings Melody up to both of her feet as she transitions the Crossface to a Rear Chokehold. Ace delivers an elbow to Melody's midsection, which loosens the grip on the chokehold. A second elbow, then a third. Melody relinquishes the hold and stumbles back against the ropes as Ace suddenly leaps to his feet and rebounds off the perpendicular ropes. Melody instinctively pushes off the ropes behind her, but can't react as Ace hits her with a Slingblade out of nowhere.
Woo: Just like that, Ace is back in this match!
Gomez
:
And here I was thinking Melody was finally going to pop that idiot's head off like an ugly Ken doll.
Melody quickly gets back to her feet, as does Ace. Melody attempts to connect with a right fist, but Ace blocks it and connects with one of his own. Ace quickly takes a half step back and attempts to connect with the Full House, but Melody catches his leg. Ace steadies himself on one leg and connects with a forearm to the bridge of Melody's nose. She drops his leg as Ace then attempts a forearm with the other arm. Melody ducks that forearm and tries to connect with a standing lariat using the arm in a cast. Ace sees it coming, catches the arm, and quickly transitions it in to a Fujiwara Armbar on the mat. Melody immediately howls in pain as Ace uses all his weight to pull back on the arm of Malone.
Woo: This could be it! This could be it! All of that pressure on that injured hand and arm, there's no way!
Ace continues to wrench back with one arm, as he now uses the free hand to begin to attempt to tear apart the cast on Melody's arm. He digs his fingers inside and begins to break apart the cast along a seam as Melody continues to yell with dismay. Referee Paul Turner again attempts to reprimand, this time Ace for his attempt at Melody's cast, but Ace ignores it. Just as Ace nearly tears a significant portion of the cast off, Melody uses her right leg to Donkey Kick Ace on the back of his skull. He relinquishes the move and slumps to the mat as he clutches at his head. At the same time Melody rolls around the mat in pain and cradles her injured hand and arm.
Woo: I don't think either of these two will be happy unless the other is permanently handicapped physically by the end of this match.
Gomez:
You think, Marcus? That goon, Ace, did just try to rip Melody's arm out of the socket.
On the outside of the Ring, Rory scrambles over as close as he can to Melody and slams the mat with his palms in an attempt to rally her. As Paul Turner checks on Ace, Rory leans in and does what he can to let Melody use his arm as leverage to lift herself up. This allows Melody to reach her feet first, as Ace still sits slumped facing the other direction. Melody spots this and turns to the crowd with a smirk. She bows to the crowd, sprints towards Ace, and summersaults as she catches Ace with a Cutter that violently snaps his neck. Ace's head ricochets off the mat and he instantly clutches at it again as he writhes on the mat in pain.
Woo: Another vicious attack directly to that concussed head of Ace. I don't even know if he'll be able to stand after that, he might not even know where he is.
Gomez:
That oaf probably never knows where he is.
Melody quickly scrambles back to Ace and covers him.
Ace explodes his arm off the mat for the kick out. Melody stands and now stalks over Ace, as she somewhat favors her hand. She nudges him with her foot, then stomps on the back of his neck as she smirks again towards the crowd.
Woo:
That was almost DeJa Vu of the first time these two ever met one-on-one in the ring! That would have been an immensely bitter pill for Ace to swallow there!
Melody grabs Ace by his neck and brings him to his feet as she places his head in a side headlock. She points towards the far ropes and begins to sprint towards them.
Woo: Malone looking for that Springboard Bulldog, that's going to do so much damage to the head of King.
Melody leaps for the top rope to give her momentum for the springboard, but Ace uses that momentum against her and propels her directly over the top rope. Melody crashes to the mat outside in a heap as Ace catches the top rope to keep himself upright. He stares down, winded and battered, at Melody as she squirms on the outside in pain.
Holy shit!

Holy shit!

Holy shit!
Ace smirks devilishly at the crowd response and makes his way through the ropes to the outside. Melody crawls slowly on her hands and knees towards the crowd railing as Ace stalks her. Ace reaches down and begins to pull Melody up to her feet. As he does, Melody turns and tosses a handful of sand in to the eyes of Ace before she connects with a Step-Up Enziguri. Both competitors collapse to the mat outside as Referee Paul Turner begins to count.
Woo
:
A damn handful of sand in the eyes? Come on, she can't do that!
Gomez
:
She can, and she just did. Cry about it a little more, Marcus.
1...
2...
3...
4...
Both competitors finally begin to stir, Melody to her feet first
5...
6...
Melody instinctively scrambles to the ring and slides under the ropes momentarily to reset the count. She slides back under the ropes and turns to Ace, only to be met with the Full House kick directly to the face. The shot sends Melody over the crowd railing and in to the first row of fans where she falls to the sand.
Woo: My god! What a violent kick from Ace!
Ace leans over the crowd railing and attempts to pull Melody back over it, but off pure instinct Melody connects with a flailing hook of the hand in a cast. The shot wobbles Ace, but he trades with a hook of his own. He connects with a second in a row, then attempts a third which Melody counters with a jawbreaker on to the railing. Ace slumps over the railing as Melody attempts to bring herself to her feet.
Melody reaches her feet, climbs over the railing, and momentarily appears as though she is going to make her way to the ring but stops. With a look of pure malice in her eyes, she stares at Ace's body slumped over the railing and leaps back to the other side. She pushes away several fans to make room for herself, then takes a step back and points menacingly at the skull of Ace. In one swift motion Melody leaps, catches Ace's head in to a Headscissors takedown, but then plants his skull directly on the mat outside the ring.
Woo: JESUS CHRIST! The Headscissors DDT on the outside! Did she just kill him?!?
Gomez:
What in the hell!? I think she may have!
Melody grabs Ace's limp body, drags it to ring apron, and with all of her energy pushes him under the bottom ropes to beat the count. She slowly slides in to the ring on top of him, his shoulders on the mat.
Woo: That's got to be it!
At the last moment, Ace manages to lift his left leg on to the ropes to break the count. Melody immediately erupts in to outrage, shrieking in anger at Paul Turner. She slumps to the mat with exhaustion, now both competitors lie in the ring on their backs as they attempt to gather whatever they have left.
Gomez: I really can't believe what I'm seeing here. I have to give it to Ace, I have no god damn idea how he just kicked out of that.
Woo: I have no idea how either one of these competitors is still moving!
This is awesome!

This is awesome!
Woo
: I couldn't agree more with this crowd!
Gomez: For once you're right! This is absolutely insane!
Previously unseen, the gash across Ace's forehead has now begun to leak with blood all across his face and the ring mat.
Woo
:
That Headscissors DDT on the outside looks like it has bust Ace King wide open!
As Ace slowly pulls himself to his feet using the ring ropes, Melody once again has reached her feet first and lies in wait for Ace to turn around. As Ace turns, face hidden under crimson red, Melody grabs his head and leaps.
Gomez: Crowning Achievement!
Melody lifts her knees in an attempt to connect with her signature. Ace counters by pushing her knees backwards, which sends her on her back. Ace reaches down to initiate his own offense, but Melody rolls through on the back of her neck and pushes herself up to her feet in one motion. Melody attempts another Step-Up Enziguri, but Ace ducks it and manages to hoist her on to his shoulders. As Melody dazedly stares up at the open sky, Ace winces at the stress on his neck and head.
Woo
:
I don't know if Ace can pull this off, there's just been too much damage done to that head and neck.
In that moment, Ace emits an animalistic roar of pain and determination and begins to spin with Melody draped over his shoulders.
The crowd crescendos in anticipation as Ace spins a fourth time, then a fifth, before he sprints towards the center of the ring at full speed.
Woo
:
Eye in the Sky! Eye in the Sky!
As Ace goes to plant Melody with the Death Valley Driver, she slips off his shoulders and uses his momentum to push him forward in to the ropes. Unable to turn, Ace rebounds off the ropes and Melody connects with a Superkick to the back of Ace's skull. The unnerving *thwack* echoes through the arena, even over the deafening buzz of the crowd. As Ace stumbles on his feet, Melody wastes no time and sprints towards the turnbuckle. She leaps to the top turnbuckle with one swift motion and gathers her balance as she stands tall on the top rope.
Gomez:
Here it is! This is it! The...
Melody gestures down at Ace before she leaps high in to the air, presses her knees to her chest and backflips in mid-air. As she comes down from the heavens, she grasps Ace by the neck and executes a bone-crunching DDT.
Gomez:
...Royal Proclamation!!!
Melody swiftly scrambles to Ace for the cover.
DING DING DING
Dobrev
: Here is your winner via pinfall....and STILLLL.....EWC UNDISPUTED CHAMPION...THE QUEEEEEEN OF EWC....
MELODYYYYYY MALOOOOOOOOONNNE!
Melody rolls off of Ace and pulls herself to a corner, where Paul Turner attempts to give her the Undisputed Championship only to have her rip it out of his hands with disdain. She clutches it tight to her chest as Rory scrambles over and begins to shower her with praise. She smirks and laughs maniacally with the championship pressed tight to her.
Woo:
I'm not sure if either one of these competitors can walk out of this arena on their own two feet, but they sure as hell gave us a spectacle.
Gomez:
And the rightful champion remains perched on her throne, Marcus! That's what matters!
Woo:
She certainly proved a point here tonight in defending that title. Speaking of points needing to be proven, we've got one more bout to go and there's a whole mess of competitors looking to prove they, and their brand, are the best in EWC!
Exhausted, but satisfied, Malone leans out between the top two ropes and beckons for a microphone from ringside. The crowd has settled a bit, and she looks out at the crowd with a tired smirk.
Melody Malone: I know, you'd think the Undisputed championship wouldn't be relegated to being the pre-main event for two pay-per-views in a row, but here we are. Don't worry, Team Rampage is ready to come out here and win Brand Warfare for the third straight year in just a moment. I just wanted to take a minute to remind them all what's at stake… because it's not just the brand supremacy that I made famous, but I know my next challenger for Night of Champions is walking into that match as the captain for Team Prime. But the other person who could be interjecting themselves into Night of Champions is on Team Paramount tonight.
The crowd cheers regardless, both Narumi and Killjoy having a thick band of fans in the region. Melody waves her hand dismissively to quiet them before she continues.
Melody Malone: Let's make one thing clear. Tonight I'll be watching the main event but not because of Killjoy or Narumi. Parabellum is about one thing and one thing only… and that's brand supremacy. Rampage is my home, the place that I fought and clawed to victory two years running! There is nowhere I'd rather call home than the green brand, but as Undisputed champion? My job is to defend against the best of the best, regardless of what brand they're on. That's why I will be making a personal appearance on the next show of the winning brand to congratulate them all - and let me tell you… if it's not Rampage and my team fails me?
Melody Malone: They're going to learn a VERY harsh lesson about disrespecting the Queen's kingdom…
Malone tosses the ring to the ground, hoisting her championship into the air once more as "You Should See Me in a Crown" begins to play before she exits the ring as we head backstage.
---
---
Backstage in the Love Club tent, Xavier looks down at the post-it note that reads #TeamBrawl and crumbles it up in his hand. He stands up and throws it across the room and it sails past Tommy Love's head.

Love: Let it go kid…it was only a game…

But it wasn't just 'a game' to Xavier, he shakes his head as he paces around his tent frustrated and just pissed about being 'shot' by his entire team.

Reid: Those fucks really double crossed me Tommy…how am I suppose to trust them out there tonight inside that Octogon…

Tommy shakes his head at his client as he stands up and picks up The Love Stick…

Love: You CAN'T trust them…you know as well as I do they would love to fuck you over and have a good 'team' laugh at it…they didn't want you on this team Xavier because they would rather fail then have to accept the fact that YOU…and not them are Brawl's best chance to restore the glory back to the Red Brand…so fuck them…you and I both know you can do this alone…that we don't need them…

Xavier nods as he looks down at his #TeamXavierReid t-shirt…

Reid: I mean it was their idea to rob this bank as a team and they were just pissed that I robbed the bank on my own and had all the money…sure I 'killed' Gabi but she shot you twice…she had it coming and sure…I 'blew up' Dio and Rebel in the explosion but they should have gotten out of there long before that and Flip…well FUCK FLIP…he had that bullet coming…

Love: Xavier don't blame yourself, you were the real victim in all this…listen…

Tommy walks over and stops Xavier…

Love: Jim Connors should have named you to this team right off the bat, you are the two time Brawl Superstar of the Year…you are the one member of Brawl that brought the EWC Undisputed Championship back to Brawl…and yet he dicked around…he tried to fuck you over…just look at last week's Brawl, YOU beat Killjoy Ito…YOU, Gabi lost to him as did Flip…Rebel lost her FX Broadcast Championship and the the International Championship match and Dio…he posted a draw against El Pablo…something you had already done…you were the lone brightspot on Brawl #586…it sure as hell wasn't Gabi who fucking lost to Sour Candy…after all the lead up and threats…but you beat the former Undisputed Champion and it's like they all want to ignore it…act like it never happened…

Tommy shakes his head…

Love: Well fuck that…I'm not going to allow them to forget it and if Brawl doesn't appreciate you then fuck them as well…tonight I want you to go out to that Octogon and beat each and every person in it, Rampage, Paramount, Prime…fucking pin a member of your own team if you have to just to show them who the best really is…and when we are standing there…the winner of Brand Warfare I'm going to march my ass over to Jim Connors' office…kick open the door and walks over to his dest…unzip my pants and flop my dick right down on it and tell him 'get to sucking'...or give us a raise…his decision…

Reid: Yeah…let's not do either of that again Tommy…I'll go out there and carve up EVERYONE in this match and when the smoke clears and I'm the only one standing I'll have my list of demands…but let's just try and keep your dick in your pants this time…or at the very least save if for WrestleFest…

Tommy smiles and rubs his hands together…

Love: Oh, I can't wait for the EWC to see what I have planned for WrestleFest…

Reid: Tonight I do what I've always done…that's put Brawl on my back and restore its place here in the EWC and Rampage, Paramount, Prime or members of my own team can't stop me…I will survive Brand Warfare and just like in the game…I will be the one left standing with all the cash…there is no fucking respwaning here tonight…

Love: And if they try…

Tommy turns and swings The Love Stick right at the camera as he fades out…


---
We are greeted with a video package highlighting the history of the EWC, and the ongoing animosity between the four main brands: BRAWL, RAMPAGE, PARAMOUNT, and PRIME. Footage from the early portions of the season is intercut with what transpired during the Invasion Series. All the while, "Go To War" by Nothing More plays in the background to prepare us for our main event:
The video comes to an end asking the question "WHICH BRAND WILL REIGN SUPREME?" before we go to ringside!
---
---
TAG TEAM ELIMINATION OCTAGON ON THE BEACH MATCH
Team Brawl VS Team Rampage VS Team Paramount VS Team Prime
Team Brawl: King Flip, Dio, Gabrielle Visconty, Melinda Rhodes, Xavier Reid
Team Rampage: Lavender, Darna Dare, Jason Hunter, Mercenary, Moxie
Team Paramount: Marcu$ $t. John, Asriel Buzzard, El Pablo, Sour Candy, Killjoy
Team Prime: Narumi Tsutsumi, Scorpio, Bosa, Aiya, Kyle Gautier
Dobrev:
The following contest is a Brand Warfare match! All four EWC brands will be represented in this match, with five fighters per brand. Eliminations can occur by pinfall or submission and the match only ends when there is one brand remaining..
The crows on the beach in Phuket cheer.
Dobrev:
Introducing first.. King Flip, Dio, Gabrielle Visconty, Melinda Rhodes and Xavier Reid…
TEAM MONDAY NIGHT BRAWL!!!
"Start a Fight" by GHOSTKID begins to blare across the beach as team Brawl begins to file out, led by EWC International champion King Flip, followed by Dio, Gabi Vee, Rebel Rhodes and finally Xavier Reid all wearing red Brawl T-shirts.
Dobrev:
Their opponents… Lavender, Darna Dare, Jason Hunter, Mercenary and Moxie…
TEAM FRIDAY NIGHT RAMPAGE!!
"Asking for it" by Shinedown begins to blare across the beach as EWC United States champion Lavender leads her team, followed by HBO Broadcast champion Jason Hunter, Darna Dare, Mercenary, and finally Moxie. They all wear green Rampage T-shirts.
Dobrev:
Introducing next, Marcu$ $t. John, El Pablo, Killjoy, Sour Candy and Asriel Buzzard…
TEAM PARAMOUNT WRESTLING!!!
"Superstar" by For Squirrels plays across the beach as EWC North American Champion Marcu$ $t. John comes out, followed by EWC X-Division champion El Pablo, Killjoy, Sour Candy and Asriel Buzzard, all wearing orange Paramount T-Shirts.
Dobrev:
And finally, Narumi Tsutsumi, Bosa, Aiya, Scorpio, and Kyle Gautier…
TEAM PRIME!!!!
"Howlin' For You" By the Black Keys takes over the speaks as EWC Indy Champion Narumi Tsutsumi and her ShinJoshi partner Aiya makes their way out, followed by Scorpio, Kyle Gautier and Bosa all wearing blue Prime T-Shirts.
DING DING DING
King Flip, Lavender, Marcu$ $t. John & Narumi Tsutsumi step into the center of the octagon, each wearing a look of determination upon their face. King Flip & Marcu$ lock horns, while Lavender & Narumi do the same. King Flip twists out of the shoulder/collar tie-up into a wrist-lock, with a go-behind into a waist-lock. King Flip lifts Marcu$ for a German Suplex, but Marcu$ spins out of the hold mid-air and rips King Flip down into a DDT! On the other side of the octagon, Narumi has Lavender in a head-lock. Narumi knees Lavender in the stomach, and then jumps into a fameasser, dropping Lavender on her face. M$J rushes at Narumi, but she leaps up and knocks him off his feet with a rear view! King Flip is up, Narumi rushes him and goes for another rear view but Flip catches her mid-air and pulls her backwards into a German Suplex! Flip maintains waist control! He rolls over, deadlifts Narumi up and over into a second German. Flip gets to his feet, but a clothesline to the back of his head from Lavender puts him back down. Lavender drags Flip up into a side-headlock and brings him down with a suplex. Lavender keeps hold of Flip and pops her hips before rolling up. As Lavender goes for a second suplex, M$J rushes in and lands a big dropkick! Lavender goes flying, King Flip with her, and they crash into the wall of the cage. M$J drags Narumi up to a knee and drops her with a DDT! M$J goes for the cover!
ON… KICKOUT BY NARUMI TSUTSUMI!
Woo:
John makes the first cover of the match, and we are already off to 100 miles an hour!
Gomez:
We knew to expect that with this one. These 5v5v5v5 matches are the ultimate test of one's endurance.
M$J goes to the wall and tags out to Asriel Buzzard. On the opposite side of the octagon, King Flip tags out to Rebel Rhodes while Lavender tags out to Jason Hunter. Rebel pulls Narumi up, only to drop her like a sack of puppies with a straight right jab. Jason Hunter and Asriel Buzzard are going at it on the other side of the octagon, Jason hits a knee-lift into Buzzard's stomach, and then drops him with a superkick. Jason pulls Buzzard up to his knees, then knees him in the jaw and seems to score a flash knockout. The HBO Broadcast Champion smiles at the camera, and then he begins to climb the cage. Jason gets to the top of the cage and leaps off into…
Jason's Score
! But before Jason connects with Buzzard,
Rhodes Kill Spear
OUT OF NOWHERE! Rebel catches Jason in the sky and drops him, Jason's head crashes against the canvas! Rebel Rhodes with the cover!!!
ONE!
.
.
.
TWO!
.
.
.
THREE!!!
Jason Hunter Has Been Eliminated By Rebel Rhodes. RAMPAGE HAS 4 REMAINING.
Woo:
And Friday Night RAMPAGE are the first to lose a man in this one, as the Broadcast Champion seems to get knocked for a loop by Rebel Rhodes.
Gomez:
I don't think the bookies had the back-to-back defending champions being the first to lose a man, could this spell trouble for Rampage?
While Jason was being pinned, Narumi Tsutsumi tagged out to Bosa. Bosa explodes into the octagon and begins to brawl with Rampage's Moxie. Moxie and Bosa are throwing heavy bombs at each other, Moxie goes for a European uppercut and Bosa throws a lariat clean through that wipes Moxie out! Bosa drags Moxie up by his ear and then spins him around, waist-lock… GERMAN SUPLEX! Bosa gets to his feet and turns around and eats a
Rhodes Kill Spear
from Rebel Rhodes! Rebel goes for the cover, but PRIME's Kyle jumps into the fold and breaks up the cover with a stomp to the back of the head. Rebel grabs the back of her head and sits up a knee, Kyle leaps forward and
Thank You, Places
! The Shining Wizard catches Rebel on the base of her skull. Kyle drags Rebel up and shoves her into Bosa who lands
U.T.B
! Cover!
ONE!
.
.
.
TWO!
.
.
.
THREE!!!
Rebel Rhodes Has Been Eliminated By Bosa & Kyle Gautier. BRAWL HAS 4 REMAINING.
Woo:
Some quick thinking double team work from Kyle gets rid of Rebel Rhodes. 18 remain in this one.
Gomez:
In a match like this, you need that quick thinking and tag work to get the job done, nice job Kyle.
King Flip gets to the cover half-a-second too late, but he finds the space to floor Kyle with a lariat! Kyle spins inside out and lands on his head with a sick thud. Flip turns to face the legal man Bosa, and fires a lariat into the beast's chest. Bosa shrugs off the blow and punches Flip in the nose, before yanking him onto his shoulders and dropping him with a death valley driver! Bosa gets to his feet and yells in triumph. Moxie comes up from behind and boots Bosa in the groin! Bosa stumbles over and Moxie pulls him into a pump-handle…
Moxie's Endgame
! COVER!
ONE!
.
.
.
TWO!
.
.
.
THREE!!!
Bosa Has Been Eliminated By Moxie. PRIME HAS 4 REMAINING.
Woo:
Some quick fire chaos sees Bosa eliminated by the former HBO Broadcast Champion Moxie!
Gomez:
Those two had a bit of a personal match on Rampage Vs PRIME, and I think we could see a sequel down the road now!
Kyle is now the legal man, but he's still on his back from Flip's deadly lariat. He begins to rise to his feet after being informed he's the legal man, but Buzzard rushes in from behind and lands his own Shining Wizard!
The Release
! COVER!!!
ONE!
.
.
.
TWO!
.
.
… Broken up by Aiya as she leaps in off the top of the octagon with
FUBAR
! Aiya drags Buzzard up onto her shoulder and drops him on the top of his head, it's
Beat In
! Aiya turns around and eats a face full of skittles as El Pablo lands his
FacePainter
palm thrust flush! Pablo turns around and
AGR
FROM SCORPIO! Scorpio gets to his feet, only to be ripped backwards into a German suplex by King Flip! Narumi Tsutsumi off the top of the octagon with a flying dropkick into Flip! Narumi begins to stand up, DARNA DARE COMES FLYING OFF THE TOP INTO A CROSSBODY! Darna bounces up to her feet, grabbing her ribcage as she stumbles backwards into Dio and a discus elbow to the back of her head. Killjoy Ito comes out of nowhere and dropkicks Dio in the side of his face! The refs step in to break this up and separate everyone back to their corners.
Woo:
What an exchange back and forth! This is insane!
Gomez:
I do not want to be the one to try and keep order in this one!
Kyle Gautier pulls himself up to his feet and advances on Buzzard as he himself stands, Kyle goes for a
Thank You, Places
Shining Wizard but M$J yells at Buzzard to roll and he does, Kyle eats shit and Buzzard rolls him up!
ONE!
.
.
.
TWO!
.
.
.
THREE!!!
Kyle Gautier Has Been Eliminated By Asriel Buzzard. PRIME HAS 3 REMAINING.
Buzzard stumbles to his feet, still feeling that
Beat In
from Aiya. M$J yells for Buzzard to look out, but Buzzard is too slow as the very same Aiya cracks Buzzard in the jaw with a big boot! Aiya drags Buzzard up onto her shoulder, a second
Beat In
… No! Buzzard lands on his feet and pulls Aiya into a snap suplex! Buzzard pops his hips and rolls up, looking for another suplex but Aiya breaks free and nails him with a spinebuster! Aiya mounts Buzzard and the two begin to exchange punches. On the other side of the octagon, Flip tagged out to Gabrielle Visconty after the mini restart, and Gabi Vee is currently in a European Uppercut war with Moxie. Moxie hits a Euro upper, Gabi hits a Euro Upper, Moxie, Gabi, Moxie, Gabi, Gabi, Gabi, BIG UPPERCUT FROM MOXIE TAKES GABI OFF HER FEET! Moxie drags Gabi up by her hair, ANOTHER Euro uppercut into the base of her skull. Gabi stumbles into the cage, but she kicks off and spins into a SUPERMAN PUNCH! Moxie eats shit, and Gabi lands on him in a cover!
ONE!
.
.
.
TWO… BROKEN UP BY LAVENDER!
Xavier Reid runs up behind Lavender and kicks her in the back of her leg to take out her base. Then he begins to stomp on her head after she falls. BRAWL & RAMPAGE clear their corners and everyone starts to fight. Back on the other side of the ring. Buzzard as Aiya in the pumphandle, Aiya counters the momentum and lifts Buzzard onto her shoulders.. The
Beat In
!
ONE!
.
.
.
TWO!
.
.
.
THREE!!!
Asriel Buzzard Has Been Eliminated By "HeadHuntress" Aiya. PARAMOUNT HAS 4 REMAINING.
Woo:
Asriel Buzzard is the first of Paramount to fall, taking two nasty burning hammer-esque moves from Aiya.
Gomez:
That'll put anyone's lights out quicker than you can say pizza pie.
Aiya goes to tag out, but the Paramount roster takes out Scorpio & Narumi while Pablo comes out of nowhere and jumps into a Frankenstein Facebuster! Pablo pulls Aiya up by her head and
FacePainter
TO THE BACK OF HER HEAD!
ONE!
.
.
.
TWO!
.
.
.
THREE!!!
"HeadHuntress" Aiya Has Been Eliminated By El Pablo. PRIME HAS 2 REMAINING.
Woo:
Some quick teamwork from Paramount Wrestling sees PRIME down to just two members already! Oh no!
Gomez:
This could end very poorly.
On the outside, M$J lands
Money Stomp
on Scorpio, while Killjoy Ito lands
Konbanwa
on Narumi Tsutsumi. Back inside the ring, BRAWL & RAMPAGE have again been broken up and now Xavier is legal for Brawl & Lavender for RAMPAGE. Lavender is grinding the newly minted World Tag Team Champions face into the cage and trying to bust him open. King Flip jumps into the cage and comes up behind Lavender and pulls her off Reid with a choke-hold, to everyone's shock. King Flip yells for the Rainham and shoves Lavender into Reid and he lands the Rainham Maker flush. Xavier goes for the cover while Flip stands between them and team Rampage to play defense.
ONE!
.
.
… KICKOUT BY LAVENDER.
Xavier Reid pulls Lavender up and spins her around before jumping into a poison-rana, spiking Lavender on her head. Xavier yells for a lariat and pulls Lavender up by her arm into an Irish-whip into King Flip who turns Lavender inside out with a lariat. The two look at each other, almost shocked the tag teaming is working, however this does not last long as Darna Dare flies into Xavier with a dropkick and Mercenary comes from behind King Flip with a giant big boot to the base of his skull. Merc drags King Flip up in a full-nelson hold, and rips him backwards into a snap-dragon suplex! Darna Dare drags Reid up and Irish-whips him into a Merc big boot right into the jaw! Dio jumps down into the ring and punches Darna in the forehead before rushing Merc and jumping into a giant dropkick! Darna advances Dio, but he pulls her into a DDT right into Merc's chest!
Woo:
The teams have gotten the hint for teamwork, and now this match is hitting another level!
Gomez:
That DDT into Merc's sternum, that looked very painful.
At this point, Lavender has pulled herself up using the cage and is fighting with El Pablo, who currently has the advantage and is stomping Lavender's midsection while she leans against the cage. El Pablo goes for another
FacePainter
, but Lavender ducks and pulls ELP up and down with
Amity Affliction
! The sit-out spinebuster slams the back of ELP's head hard into the canvas, Lavender makes the cover!
ONE!
.
.
.
TWO!
.
.
.
THREE!
El Pablo Has Been Eliminated By Lavender. PARAMOUNT HAS 4 REMAINING.
Lavender crawls over to her corner and tags out to Moxie, who jumps into the match and immediately rushes Xavier Reid and floors him with a European uppercut. King Flip gets back to his feet, and he too gets floored by a Euro uppercut. Moxie shoves Xavier into the corner and orders Gabi Vee to tag in. Gabi Vee jumps into the ring and the two of them go back to their European Uppercut war.
Woo:
Moxie certainly does love a good war of the European uppercut!
Gomez:
Well hopefully that war doesn't cost Team RAMPAGE lack of focus!
Killjoy Ito jumps in to replace El Pablo, Narumi Tsutsumi finally gets into the match to have a new prime rep. Killjoy goes after Narumi, but she ducks a punch, sweeps the leg and lands a quick rear view! Narumi drags Ito up into a waist-lock and rips him backwards into a high angle German suplex. Ito lands hard on his head, but he rolls up and pulls Narumi into his own German suplex. Narumi rolls through and lands her own. Ito suplex, Narumi suplex, Ito suplex, Narumi suplex. Ito rolls up but this time he flings himself forward and drives his elbow into the base of Narumi's skull, another
Konbanwa
! On the other side of the ring, Moxie drops Gabi with three back to back to back forearms and a finger dislocation on top! Killjoy Ito stumbles backwards and collapses at Moxie's feet from the damage dealt by Narumi! Sour Candy yells on the outside for Ito to wake up and pay attention!
Woo:
Candy cheering on Killjoy Ito... I never thought we'd see the day!
Gomez:
They've come a long way from the PRIME of yesteryear I suppose!
Moxie drags Ito up to his knees, and he begins kneeing him in the face, once, twice, thrice. Moxie pulls Ito up into a side-headlock…
Moxie's Crash Landing
! Moxie covers Ito, but Sour Candy drags him off and up to his knees, REVERSE DDT! Candy pulls Moxie up by his ear and jumps into a Hurricanrana! Mercenary, Lavender & Darna jump in to help Moxie, but M$J jumps in off the top with a flying crossbody to take out all 3! Sour Candy pulls Moxie up and The Unsweetened Ending! Candy drags Ito over Moxie and claps while the ref counts!
ONE!
.
.
.
TWO!
.
.
.
THREE!!!
Moxie Has Been Eliminated By Killjoy Ito & Sour Candy. RAMPAGE HAS 3 REMAINING.
On the other side of the octagon, Merc punches M$J in the mouth to drop him. Merc comes up from behind Candy, very quiet for his size, and rips her backwards into a snap-dragon suplex! Candy rolls through and jumps into a dropkick to Merc's knee, dropping him. Candy then pulls Merc into a DDT! Narumi tags out to Scorpio, who sneaks up behind Ito and waits for him to stand…
AGR
!
AGR
! Scorpio cover!
ONE!
.
.
.
TWO!
.
.
.
THREE!!!
Killjoy Ito Has Been Eliminated by Scorpio. PARAMOUNT HAS 2 REMAINING.
Candy tried to break up the cover, but she was unable as Merc is currently holding her in place while kneeing her in the face! Merc pulls Candy into a side-headlock and drops her with a brainbuster! Merc drags Candy up and pulls her over into a powerbomb and drops her hard with To Hell The Hard Way! Merc covers!
M$J tries to break it up, but King Flip (legal) & Dio stop him and begin to stomp him where he stands.
ONE!
.
.
.
TWO!
.
.
.
THREE!
Sour Candy Has Been Eliminated By Mercenary. PARAMOUNT HAS 1 REMAINING!
Woo:
Paramount is down to just North American Champion Marcu$ $t. John! This might be all over for them soon!
Gomez:
You can say that again. This is a bad place for Marcu$!
King Flip and Dio turn their attention to Merc, Dio lands an STO and then Flip comes in and kicks off Dio into a freaking 450 splash on Merc! Flip and Dio drag Merc up and land a double DDT. Darna comes to Merc's aid and lands a spinning heel kick into Dio's back. King Flip explodes forward into a lariat. King Flip drags Darna up by her hair, but Lavender comes in and saves Darna with a Poetry In Motion. Scorpio comes up from behind and sends a dropkick into Lavender & Dio. Then he turns his attention to M$J to try and get rid of PARAMOUNT once and for all in this match. Mercenary pulls himself up the cage, Dio comes up from behind and knees him in the back of the head. Dio yells at Flip, something about a crowning effect? Flip smiles and pulls himself up. Dio shoves Merc towards Flip. Flip turns his back to Merc as Merc gets closer, and then jumps backwards into a
crowning moment
pele kick! Merc twists around on impact and Dio rushes into a
Laertius Effect
leg lariat! King Flip quickly covers, and Dio helps add extra weight!
ONE!
.
.
.
TWO!
.
.
.
THREE!
Mercenary Has Been Eliminated By King Flip & Dio. RAMPAGE HAS 2 REMAINING!
Dio and Flip cut a glance over to Xavier and smile.
Woo:
Dio & King Flip sending a message to the new tag champ... But they need to focus on the match at hand!
Gomez:
A little hotdogging doesn't hurt anyone, as long as they don't let it come back to bite them.
King Flip tags out to Gabi Vee, and she enters the fold. Rain begins to pour over the octagon with a shocking flashback to last years event. Scorpio loses his footing on the rain and stumbles into a headbutt from M$J. Gabi drags Lavender up and lands a European uppercut, but Lavender slips on the wet canvas and uses that to drive herself forward, toppling over Gabi. Lavender rains down some mounted strikes and then pulls Gabi up into a double-underhook. Lavender goes for the
butterfly effect
tiger bomb, but Gabi reverses into an
Anglerana
!!!
ONE!
.
.
.
TWO!
.
.
.
THREE!
Lavender Has Been Eliminated By Gabrielle Visconty. RAMPAGE HAS 1 REMAINING.
M$J comes up from behind Gabi and floors her in the back of the head with a MONEY STOMP as she stands! M$J drags Gabi up into a side-headlock and suplexes her over into a backbreaker! Bankrupt! Cover! Team Brawl into a break it up, but Darna & Narumi coming in with double dropkicks knock all three over!
ONE!
.
.
.
TWO!
.
.
.
THREE!
Gabrielle Visconty Has Been Eliminated by Marcu$ $t. John. BRAWL HAS 3 REMAINING.
Darna Dare drags King Flip to the center of the ring and bites his forehead, causing him to bleed in the rain! Darna lands a Shotei palm strike, another, another… King Flip is about three feet away and she goes for broke leaping into a Kalabaw Hunting Horn! Cover!
ONE!
.
.
.
TWO!
.
.
.
THREE… KICKOUT BY KING FLIP!
Woo:
WHAT A KICKOUT FROM THE INTERNATIONAL CHAMPION!
Gomez:
I CANNOT BELIEVE IT!
Darna drags King Flip up and underhooks his arm before turning inside out into unprettier position. Darna smiles at the camera while Narumi & Scorpio fight off Xavier Reid & Dio. Darna jumps into the Impaler, landing Flip's own move on him! Darna pulls Flip up, takes three steps back and jumps into
Kalabaw Hunting Horn
! Cover!
ONE!
.
.
.
TWO!
.
.
.
THREE!!!
King Flip Has Been Eliminated By Darna Dare. BRAWL HAS 2 REMAINING.
As Darna Dare turns around, she gets caught in the face by M$J with a superkick that knocks her off her feet. M$J yells at Reid, Dio, Scorpio & Narumi to fucking help as he drags Darna up and shoves her in their direction. Dio catches Darna with a discus elbow that knocks her off her feet. Darna pulls herself to her hands and knees, but Xavier Reid blasts her in the side of the head with a punt kick. Narumi pulls Darna up and wrenches the arm into a stomp to the face with
Paymon
. Darna stumbles and Scorpio catches her with
AGR
! Dio, Xavier Reid, Marcu$ $t. John, Narumi Tsutsumi & Scorpio do a five-way pin on Darna Dare to keep her down!
ONE!
.
.
.
TWO!
.
.
.
THREE!!!
Darna Dare Has Been Eliminated By Dio, Xavier Reid, Marcu$ $t. John, Narumi Tsutsumi & Scorpio. RAMPAGE HAS BEEN ELIMINATED.
Woo:
THE BACK TO BACK DEFENDING PARABELLUM CHAMPIONS HAVE BEEN ELIMINATED! WE WILL 100% HAVE A NEW WINNER TONIGHT FOR THE FIRST TIME SINCE 2019!
Gomez:
You can feel the tension in the air change, this is serious!
Dio, Reid, Tsutsumi & Scorpio all turn their attention to M$J, but he's already outside of the octagon laughing, waiting for the field to die down some. They turn to face each other. Scorpio ties up with Dio, Xavier ties up with Narumi. Narumi pulls Xavier into a wrist-lock and turns that into a punch to the jaw followed by a kick to the shin followed by a superman punch that drops Reid like a sack of puppies. Dio catches Scorpio with a STO and then strikes his head a few times. Dio gets up and throws a kick at Narumi, who jumps over the kick and catches Dio on the bridge of the nose with a knee. Narumi spins Dio around and pulls him into a German Suplex, inadvertently throwing Dio into Scorpio as he gets to his feet. Narumi turns to see what she just did, as Reid comes up from behind with a roll-up!
ONE!
.
.
.
TWO!
.
.
.
THRE… KICKOUT BY NARUMI TSUTSUMI.
Woo:
Narumi is still alive, that was close!
Gomez:
A little too close if you ask her!
Xavier drags Narumi up and sends her into the cage, smashing her face on the side. Reid drags Dio up and then drags Scorpio up. Reid pulls Scorpio forward into a Rainham Maker in the pouring rain, and then he pulls Scorpio up to a seated position and orders Dio to kick his face, Dio kicks Scorpio in the jaw and then Reid covers.
ON… KICKOUT BY SCORPIO! Scorpio gets to his feet in a rage and swings wildly, but Dio jumps into a Laertius Effect and makes the cover while Xavier helps add pressure.
ONE!
.
.
.
TWO!
.
.
.
THREE!
Scorpio Has Been Eliminated by Dio & Xavier Reid. PRIME HAS 1 REMAINING.
Narumi pulls herself up the cage and turns to face Dio and Xavier, with smiles on their face. They advance.
Woo:
I don't like Narumi's chances here!
Gomez:
OOOH, This is kowai!
Narumi jumps into a double dropkick and then she starts throwing punches and kicks, but that only buys so much time as Dio and Reid begin to pound her. There are kicks, punches, slaps. Dio pulls Narumi up and kicks her in the stomach, she slumps forward into Xavier who hoists her up onto his shoulders and drops her down onto the top of her head with XPLODE! Cover!
ONE!
.
.
.
TWO!
.
.
.
THREE!
Narumi Tsutsumi Has Been Eliminated By Dio & Xavier Reid. PRIME HAS BEEN ELMINATED.
Woo:
And now Team PRIME has fallen. It will be BRAWL or PARAMOUNT to take the crown this year!
Gomez:
And things don't look good for M$J here tonight!
Dio helps Xavier up and they turn towards M$J, but he's not there? M$J comes leaping in off the top with a crossbody! M$J gets to his feet pulling Reid up by the beard, M$J slaps the taste of the Reid's mouth and pulls him into a side-headlock into a suplex backbreaker…
BANKRUPT
! M$J kips up to his feet and ducks a kick from Dio and then he leaps up and catches both his feet on Dio's sternum to drop him with
MONEY STOMP
! Xavier Reid tries to pull himself up, but M$J
MONEY STOMPS
the back of his head! M$J cover!
ONE!
.
.
.
TWO!
.
.
.
THREE!
Dio pulls M$J off a second too late and decides to roll into a leverage pin but M$J reverses the pin into his own roll-up and grabs the side of the cage!
ONE!
.
.
.
TWO!
.
.
.
THREE!
Xavier Reid & Dio Have Been Eliminated By Marcu$ $t. John!

PARAMOUNT WIN! M$J IS THE SOUL SURVIVOR!
DING DING DING
Dobrev:
Ladies and gentlemen, your sole survivor of Brand Warfare... the EWC North American Champion,
MARCU$ $T. JOHN
... MEANING YOUR WINNERS OF BRAND WARFARE 2022 ARE ...
TEAM PARAMOUNT WRESTLING!
Dio can't believe it, he's looking around flabbergasted. M$J gets handed his North American Championship and he climbs the top of the octagon and holds the belt high into the air while the rain pours. A bolt of lightning strikes a tree behind M$J and he laughs like a madman while the beach crowd cheers him on.
Woo:
What a battle, truly deserving of the name Brand Warfare tonight! So many close, close calls, but in the end Marcu$ has done it for Team Paramount, making the very first pin attempt of the match and closing things out with the final pinfall to seal the deal!
Gomez:
He managed to overcome the odds here tonight, the rest of his team falling before his very eyes...but he pressed on, and boy is Chris Brock and the rest of the Paramount crew happy he did it!
Woo:
From winning Brand of the Year at last year's Honors to proving themselves the dominant brand tonight, Paramount is absolutely on fire this season...but you have to wonder how the rest of the brands will respond as we head toward the rest of the season!
Gomez:
That's right, Marcus, we have Night of Champions XIX ahead of us and you know things are only gonna heat up from here!
Woo:
Congratulations to Team Paramount on winning the Brand Warfare main event, and kudos to everyone who really gave it their all in that octagon. Folks, what a night this has been. We have NEW Tag Team Champions, Melody Malone has managed to retain the Undisputed Championship, and Paramount rose to the occasion for Brand Warfare! Until we next see you on Pay-Per-View and EWCTV, I've been Marcus Woo alongside Valentina Gomez saying goodnight, and be sure to catch the fallout as it unfolds in the coming weeks across EWC programming!
Our final shot is M$J continuing to celebrate the win, the crowd cheering him on as the show comes to a close ...