Post by FN'R on Sept 27, 2022 8:10:01 GMT -6
»»UNCENSORED 2022««
RAMPAGE GETS UNCENSORED & SPOOPY!!!
The Extreme Wrestling Corporation Presents
FRIDAY NIGHT RAMPAGE
FRIDAYS LIVE ON ESPN & HBO AT 10PM CST.
SPONSORED IN PART BY UNDER ARMOUR, SONY, DR. PEPPER AND GEARBOX STUDIOS.
EPISODE #507
OCTOBER 14TH 2022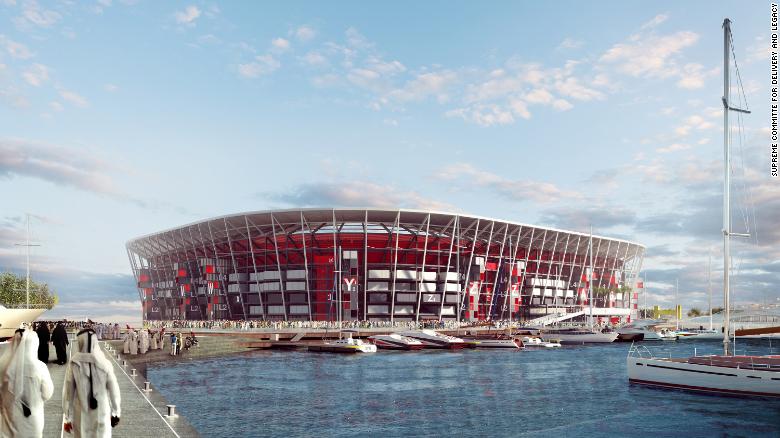 Live From Stadium 974 in Ras Abu Aboud, Doha, Qatar!
::Ticket Information::

Tickets available at the venue box office, the official EWC website &; toll free: 1-800-EXTREME
Ticket prices (in USD):
$120, $60, $45, $30, $25, $20, $15

Prices do not include service charges or facility fees
---
---
MATCH ONE
Darna Dare VS Moxie
The Crazy "Train To Busan" - Wrestlers Fight On A Moving KTX Train From Seoul to Busan With Trained Independent Wrestlers Dressed As Zombies - There Are Eight Cars Of Zombies Separating The Wrestlers, They Must Fight Through The Zombies To Each Other - Zombies Are Armed With Weapons, Wrestlers CAN Take A Weapon From A Zombie & Use It - HBO Broadcast Championship - Match Runs During The Show
REF: Mike Michaelson


Calamity Nguyen

Moxie
---
MATCH TWO
Aeon Khronos VS Mercenary
"Nightmare On Elm Street" Fight - No DQ, No Count Outs, No Limits!
REF: Pierce Patterson


Aeon Khronos

MERCENARY
---
MATCH THREE
Alyson Cross VS Iggy Swango
"Get Out" - Falls Count Anywhere OUTSIDE Of The Venue - Match Starts In Ring, Opponents Must Leave Venue & Finish Match Outside - No DQ
REF: Pierce Patterson


Joseph Solomon

Swango
---
MATCH FOUR
Salvation VS King Flip
"Lights Out" Match - Every 90 Seconds The Lights Turn Off & Referees Outside The Ring With Night Vision Googles Will Throw Random Objects Into The Ring - No DQ
REF: Pierce Patterson
Salvation
The Mad King
---
---
MATCH SIX
Autumn Raven VS "The Love Child" Jamie Love
Carve Your Opponent Like A Pumpkin First Blood Match - 2nd In Best Of Three Series - No DQ
REF: Pierce Patterson


Autumn Raven

Jamie Love
---
MATCH SEVEN
Ace King VS "Ginger Ninja" Molly Hatchet VS Kenneth Williams
"When They Cry" Submissions Only Match - No DQ
REF: Toyo Yasahiro
---
---
MATCH NINE | MAIN EVENT
Lavender (B.O.R.T II) VS Queen Melody Malone (UND)
"Friday The 13th" Last Woman Standing Match - You Must Get Your Opponent Down For A 13 Count To Win - No DQ - Undisputed Championship
REF: Toyo Yasahiro


Lavender

Queen Melody
---
---
CARD SUBJECT TO CHANGE

....



» OUT OF CHARACTER MATCH PROMO INFORMATION »


Results will be posted OCTOBER 14TH 2022


» ROLE-PLAY DEADLINE »
OCTOBER 11Th @ 11:45 PM CST
» MATCH DEADLINE »

OCTOBER 12TH @ 10:00 PM CST

» SCORECARD DEADLINE »
OCTOBER 13TH @ 8:00 PM CST
» SEGMENT DEADLINE »

OCTOBER 14TH @ 5:00 PM CST

---
---
---