Post by EWC NextGen on Sept 30, 2022 9:23:41 GMT -6
---
LIVE •
---
WARNING:
This live event contains stunts performed by professionals or under the supervision of professionals and maybe unsuitable for younger viewers. Accordingly, EWC and its producers must insist that no one attempt to recreate or re-enact any stunt or activity performed in this live event.
The Extreme Wrestling Corporation presents
NEXTGEN
EPISODE #004
SEPTEMBER 29TH 2022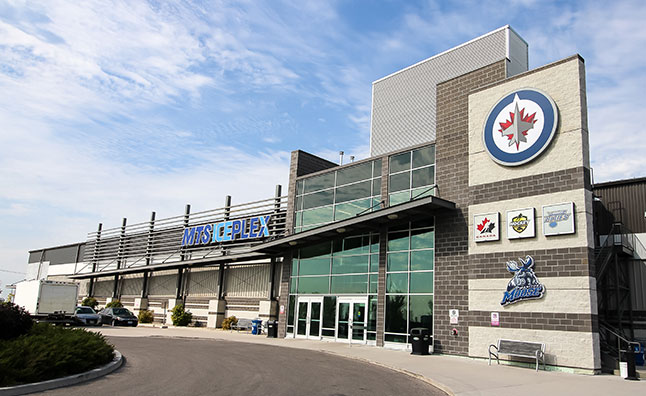 LIVE! from The MTS Iceplex in Winnipeg, Manitoba
EWC NEXTGENGeneral Manager: Vic Scali
Commentators: John Livingston and Eric Mason
Announcer: Alison Chen
Senior Referee: Linda Vine
Other Referees: Kat Dawkins & Toby Sawyer
Backstage Interviewer: "Respectable" Joe Danes
Theme Song: Three Days Grace - "The Good Life"

NEXTGEN EPISODE 004 EXTENSIVE RECAP
SEPT 29TH 2022
Welcome to the extensive recap of EWC's NextGen episode 4 .. Our fourth show is taking place live from the MTS Iceplex In Winnipeg, Manitoba. It's a pretty packed smaller venue, and everyone is rocking out to 'The Good Life' by Three Days Grace which is blasting over the PA system and speakers.
EWC President Mac is out right now, he is talking to the crowd, introducing NextGen as the 'Next Generation of EWC Superstars'. He then introduces the team. The General Manger Vic Scali comes out and welcomes everyone. Thanks Mac for the intro. He talks about how excited he is to get this talent to the next level and how grateful he is for everyone that enjoyed our previous episodes of Next Gen. He hopes episode four is even better.
John Livingston and Eric Mason are introduced as the analysts / commentary team. Alison Chen is introduced as the ring announcer, a bunch of cheers and whistles when she walks out. Then we meet the backstage interviewer, "Respectable" Joe Danes and finally the three EWC referees being used on NextGen: Linda Vine, Kat Dawkins & rookie referee Toby Sawyer.
We see a video package introducing us to the NextGen Roster. We get to see some backstage footage of them preparing, we see some of the training that goes on at the EWC's Wrestling Academy.
Mason:
I'm Eric Mason, he's John Livingston and welcome back to another exciting round of EWC Next Gen I'm so happy to be calling the action with you here tonight again John this'll be fantastic. We've got three shows under our belts here and you can tell these Next Gen rookies are getting better and better each time they head to the ring!
Livingston:
Oh this should be good Eric, I wasn't sure what we were getting into at first but it's been very fun and I can't wait to see tonight's matches.
Mason:
Wow that's very positive of you, John! I'm kinda surprised but let's get to the action!
There are 2 matches scheduled for the night. We are ready for the first as Abraham Grey, Sunny Skye and Ahiga Lopez are participating in a threeway match. Lots of cheers before the bell rings for Sunny as she winks at a couple of the fans in the front row. The bell sounds and all three square off. Gray started the match throwing lefts and rights at both competitors as the other two started off forming an uneasy alliance, trading moves on Gray once they regained composure. It was Ahiga who broke away first, catching a too-trusting Skye with a roll-up for a two count that saw her unleash strikes and kicks in retaliation and at one point it looked like she might get the win off of a particularly stiff looking 'smokescreen.' This exchange ended up giving Gray plenty of time to recover from his early beatdown as the chaotic superstar ended up capitalising on Sunny Skye's momentum. Sunny managed to slip out of a vertical suplex from Lopez and the 'Safe Word' but Gray was waiting with the 'Bones of my Dead' and he grabs the pinfall victory! 
Mason:
And what a debut here on Next Gen for Abraham as he picks up that big win! 
Livingston: 
There were some points when I thought all three superstars had the win. There were points when I could only focus on Sunny Skye but at the end of the day, Gray got himself the win.
Mason:
Indeed, good for him but we're getting ready here for our main event as Just U.S takes on the team of Cruz Macaque and Jocelyn Gage! 
The fans were going wild for JUST U.S's usual crazy antics but as the bell rang it started to get serious, very quick. Unfortunately, the thrown together singles team started out the match arguing on which one would get in the ring first and Jocelyn even shoved Cruz! Liberty and Justice spent this time playing on their phones until we hear Cruz say 'I'll remember this' and let Jocelyn start the match. Justice immediately got in the ring and slapped Jocelyn in the face, which hurt his hand. Gage overpowered him, hitting him with several suplexes including the GagePlex. However, when backing into the corner Cruz tagged herself in! Jocelyn could hardly contain her rage as the two of them argued, Justice was able to crawl over and tag in Liberty who came running hard into the corner and splashed Cruz! Jocelyn went flying off the apron as she continued to be annoyed. Liberty got the best of Cruz for several minutes, using his size to his advantage but Cruz was able to fight back with the skills used from her previous encounters here on NEXT GEN and got the momentum back on her side. Justice tagged back in but Cruz got the crowd fired up and was calling for Himala Sa 34th Street when Jocelyn made the blind tag! Cruz didn't notice as she hit her finisher! She covers Justice but the referee informs her she's not the legal participant! She starts arguing as Gage shoves her out of the way, she hits the 'Toss up from the Hoss up' to do ta ting and get the three count! 

Mason:
And that right there is a win! What a main event contest here tonight with Cruz and Jocelyn being able to work together to pick up the win! This has been an incredible evening we've had here tonight on EWC NEXT GEN! We'll see you next in November for our SEASON FINALE at the Aitken Centre in Fredericton, New Brunswick where we're going to have a stacked line-up for you. These first four episodes have been action packed and we've got even more to come in the next two episodes of EWC NEXT GEN! I'm Eric Mason, for John Livingston and our entire Next Gen team, enjoy your evening! What a show! Ohh my, they're still arguing in the ring.
We fade as we see Cruz and Jocelyn still arguing back and forth in the center of the ring ....
---
---
© THE EXTREME WRESTLING CORPORATION 2022
RECAP OF WINNERS

TRIPLE THREAT MATCH
Abraham Gray Vs Sunny Skye (N/S) Vs Ahiga Lopez (N/S)
WINNER: Abraham Gray
...

TAG-TEAM MATCH
JUST U.S Vs Cruz Macaque/Jocelyn Gage
WINNER: Macaque/Gage

...............................................................................................................…

MVP OF THE NIGHT: Jocelyn Gage & Cruz Macaque
MATCH OF THE NIGHT: JUST U.S. Vs Macaque/Jocelyn Gage