Post by EWC on Dec 16, 2022 9:44:43 GMT -6


WARNING:
This live event contains strong coarse language (L), and intense violence (V) which may be unsuitable for younger viewers. None of the matches you are about to watch have been predetermined. Only some of the thematic story-lines have been discussed beforehand. Accordingly, EWC and it's producers must insist that no one attempt to recreate or re-enact any match or activity performed in this live event.
T H E E X T R E M E W R E S T L I N G C O R P O R A T I O N P R E S E N T S
A Q U A D B R A N D P A Y - P E R - V I E W E V E N T
WRESTLEFEST XX
4 DAY WRESTLING FESTIVAL
Brought to you by Under Armour, PS5 and Dr Pepper


---------------


DECEMBER 16TH-19TH

2022

---------------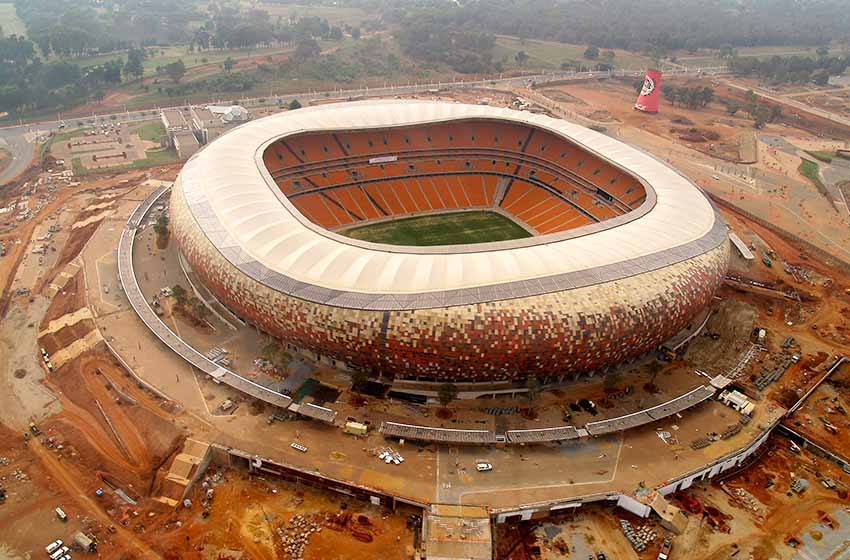 LIVE! from the FNB Stadium in Johannesburg, South Africa



EWC WRESTLEFEST XX


Commentators: Marcus Woo & Valentina Gomez
Backstage Reporter: Ace Heart & Pepper Montana


Announcer: Nina Dobrev
Senior Referee: Toyo Yasahiro
Referees: John Dean & Niklaus Forbes

"Something In The Way" by Seether begins to blast throughout the FNB Stadium in Johannesburg, South Africa. The crowd gives a giant pop for the hometown band.


Video footage detailing historic events over the EWC's history.
From March 1997 all the way down to the most recent episodes of Monday Night Brawl, Friday Night Rampage, Paramount Wrestling and EWC Prime!
Images of previous EWC Champions are shown, starting with the very first Champion Black Ninja, then moving onto Big Danny Mac and Steve "The Predator" Bennett. Sped up footage then shows a special montage of Memphis Reigns, Shadow Man, Hirsh Valentine, Jesse Nunez, Hurricane Jeff, Moses Lake, James Chambers, BDC, Jay Cee, Stray, Gladiator, The Rev, Drake, Xplode, Luke Wolfe, Natalie Young, Candy, Dominic Sanders, Cyrus Black, Melody Malone, Scorpio, Xavier Reid, Jordan Sharpe, Stitches, Ace King, Killjoy Ito, Melody Malone and recent shots of Lavender all with the EWC Undisputed Championship.
This is followed by highlights of showcasing current EWC Champions:


Lavender

Stitches

Lavender

Marcu$ $t.John

Narumi Tsutsumi

Gabrielle Visconty

Moxie

Asriel Buzzard

Callie Clark

El Pablo

The Bastards
The opening pyros hit and here we go.
The energy in FNB Stadium is insane as the crowd is absolutely electrifying in their uproar of cheers. Spotlights circle around the Stadium as the sold out 95,000 fans in attendance are shown in a wide angle shot.

The camera then zooms around the arena showing the fans in a closer look.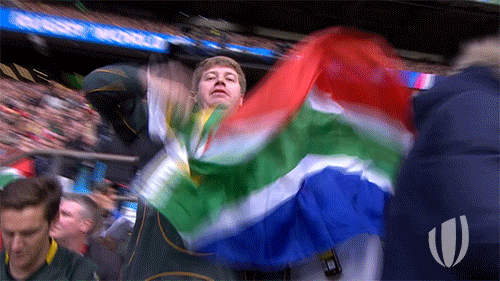 EWC
EWC
EWC
THAT'S GONNA LEAVE A LOT OF DAMAGE...
ALL HAIL THE RIGHTFUL KING DONG...
THE BASTARDS ARE THE ONE TRUE TAG TEAM...
GET HIM CAPT...
ROUND HIM UP JOJO...
BATTLESHIP IS MY FAVORITE GAME & WRESTLER...
TAKE US FORTH TO SALVATION...
THE ACE ALWAYS WINS...
HE'S GOT THE MOXIE, HE'S GOT THE BROADCAST CHAMPIONSHIP, HE'S LEAVING WITH THE US TITLE...
I LOVE THE SMELL OF LAVENDER IN THE MORNING, LET'S GOOOOO...
GIDEON GAGE SMELLS LIKE DOG FOOD...
Fireworks emit outside FNB Stadium and then all around the ring while a fog machine covers the venue in a red, green, orange and blue haze! Fans stand up, pumping their fists and raising signs as the camera feed pans to each one of them. One last round of fireworks blast out now, and we turn our attention to Marcus Woo and Valentina Gomez.


Woo:
Ladies and gentlemen, welcome to the twentieth edition of the EWC WrestleFest! I'm Marcus Woo along with Valentina Gomez, here at the historic FNB Stadium in Johannesburg, South Africa where we are packed to the brim for all 4 days of action!
Gomez:
Four days of action... nineteen matches all together... all culminating in a mammoth Fatal Four Way for the EWC Undisputed Championship.
Woo:
That's right Valentina, these next four days are going to be insane!
Gomez:
Today, Friday
December
16th is Day 1 and we've got four great matches coming your way! In our opening bout, The Bastards put their EWC World Tag Team Championship on the line against King Dong & Damage Inc. You can't ask for a better way to kick off the fest than a no-holds barred exploding barbed wire death match. This is going to be insane!
Woo:
That's right, that match is going to
absolutely
break barriers, and bones! In our second match, Captain Morgan Darkwater and JoJo Rush's feud comes to a head, with the two men clashing inside the squared circle.
Gomez:
Dominance will finally be proven in a feud that has featured heavily on Monday Night BRAWL this year. In our semi final, it's BATTLESHIP SONYA taking on Salvation, the winner of this one will be a contender to the EWC North American Championship.
Woo: Marcu$ $t. John's coveted Champions on the Paramount Brand will have a lot of eyes on it next season, that's for sure. And our main event... It's Lavender defending her EWC United States Championship against Ace King and Moxie. These three have basically ran the US Title Scene on Rampage this season, and now they clash in one more giant bout!

Gomez: Today will be an interesting clash of styles and wrestling ideologies. Who do you have in each of the four matches Woo?

Woo: That's a tough question, but I think The Bastards will retain, JoJo Rush will upset the former International Champion, Salvation will punch his ticket to a North American Championship match and Moxie will leave the night double champion!

Gomez: Bold picks! I think I must agree with Bastards, they've got so much they want to prove and I think it will carry them to the victory. I think Darkwater gets a narrow victory, and SONYA upsets the former Broadcast Champion to get Shinijoshi into North American Contendership next season. For the main event, I think Lavender will retain this title at all costs for the momentum heading into Monday!

Woo: Folks, we are excited to bring you the hottest action here at EWC WrestleFest XX, and we want to thank you for joining us whether it's on Pay-Per-View or on EWCTV!
As if on cue, the feed then switches to an ad for EWCTV.
---
---
---
---
WHAT IS EWCTV?


All live EWC Pay-Per-View events (including StrangleMania, Night Of Champions, EWC Rumble, WrestleFest)
All day scheduled live programming
Plus, hours and hours of on-demand content & never before seen behind-the-scenes footage!
Groundbreaking original series - See new episodes of BRAWL, RAMPAGE, PARAMOUNT, PRIME, NEXTGEN, UNCHAINED and more
Live in-ring action, reality shows and documentaries
HOW TO ORDER
Get the award-winning EWC Network through your TV provider. Call your local TV Provider today to subscribe.
Only $7.95/month

WATCH ONLINE
If you are subscribed to EWC Network through your TV Provider you can now enjoy EWC Network on your:
PC, Laptop, Playstation, mobile app or tablet.



EWCTV for only $7.95 USD per month
Along with being an EWCTV Subscriber, you get:
EVERY Pay-Per-View event included at no extra charge
15% off any and all EWC Merchandise from the EWC Store
20% off all tickets to LIVE EWC Shows
A free EWC Yearly Wall Calendar signed by the entire active EWC Roster
As an added bonus for all those currently subscribed including any new subscriptions
Receive
a
FREE
copy of
EWC WRESTLEFEST XX
DVD and Blu-Ray combo when it's released early next year
+ free T-Shirt and Replica EWC Undisputed Championship belt.
So act now if you aren't already subscribed to EWCTV
---
---