Post by PRIME on Jun 18, 2023 19:09:45 GMT -6
---
LIVE •
---
WARNING:
This live event contains stunts performed by professionals or under the supervision of professionals and maybe unsuitable for younger viewers. Accordingly, EWC and its producers must insist that no one attempt to recreate or re-enact any stunt or activity performed in this live event.
The Extreme Wrestling Corporation presents
WORLD WIDE V

JUNE 18TH 2023

Presented By Monster Energy, Tide & Wendy's
LIVE! from the Pompeii Amphitheatre in Pompeii, Italy
EWC PRIMEGeneral Manager: Jordan Freaking Sharpe
Commentators: Eric Mason & John Livingston
Announcer: Damon Reid
Senior Referee: Niklaus Forbes
Other Referees: Stefan Elliot & Jessika Smalls
Backstage Interviewer: "Respectable" Joe Danes

While 'No Sleep Tonight' by Shinedown blares over the loudspeakers at every location, a multi colored lightshow lights up the sky in a display that gets the fans screaming the EWC PRIME namesake. Brilliant blue spotlights swirl over the cheering crowds, whipping them up into a near-frenzy of excitement at the show to come.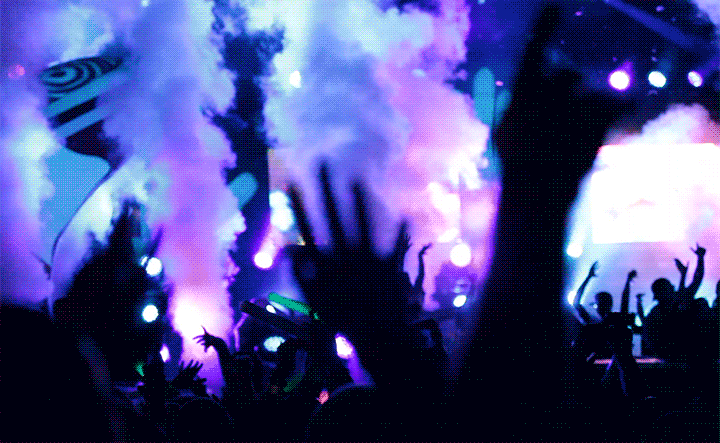 Cameras flash all around the arena as the EXT cycles through Prime's roster. Dalilah Ashe, Stephanie Matsuda,"Headhuntress" Aiya, Saidie Sharpe, Amber Lisa Hall, Yoshiharu Kubo, Draco Lazarus, Ahiga Lopez, Sunny Skye, Lila Rue, Jack Severn, The Heat Packers, Aeon Khronos, NEVAEH, Gabi Vee, The Showtime Broadcast Champion Callie Clark, The Indy Champion Scorpio and the EWC Undisputed Champion Narumi Tsutsumi are all featured. Lastly, we see a smiling Jordan Sharpe put his feet up on his desk.
After one final pan over the crowd, we get some shots of a few of the signs being held up by the fans ..
WAR GODDESS VS HELL DEMON
A VOLCANO PACKS IN THE HEAT

SUNNY LOOKS CUTE IN HER GLADIATOR OUTFIT. MARRY ME?

NARUMI IS GOATED. UNDISPUTED FOREVER!


WE'RE HERE TO SEE GABI VEE

DALILAH = TRAITOR
The camera centers on ringside at the Pompeii Amphitheatre fans stand up, pumping their fists and cheering. One last round of fireworks blast out now, and we turn our attention to Eric Mason and John Livingston ..
Mason:
Can you believe it ladies and gentlemen?!?! We are actually having a pay-per-view in Pompeii! I am Eric Mason, he is John Livingston and John, what a card we've got tonight for this.
Livingston:
The way they have transformed this place into a wrestling venue is amazing. What have we got?
Mason:
Well first things first we've got a tag-team match to get us going, Heat Packers are going to face off against Kruel Masters. Both teams have been doing very well in the tag division lately, and whoever wins this is going to get a future tag-team championship opportunity!
Livingston:
After that it's going to be a gladiator fight, Sunny Skye will take on Jojo Rush from Brawl here. This is going to be no pinfall, no submission, knock 'em down for a ten count only and NO ROPES in the ring as well! Our tribute to our location here. Cool match. We're gonna follow that up with NEVAEH back in action, she's gonna be taking on Stephanie Matsuda in Cash vs Title shot match. Nev wins and she gets a vacation and a big cash bonus, Steph wins and she gets a shot at Callie Clark. Looking forward to that one.
Mason:
And then we've got not one but TWO huge championships on the line! The EWC Undisputed Championship is up for grabs TONIGHT! El Pablo comes over from Paramount after winning an opportunity by beating Melody Malone at Uprising. But he's got Narumi Tsutsumi standing in his way and she is one tough superstar to beat.
Livingston:
Pablo usually is beloved, but tonight he's on PRIME's turf. He might as well be John Cena walking into ECW One Night Stand. We're gonna knock the skittles outta him.
Mason:
And in our main event, we saw Gabi Vee earn her championship match at PRIME 109 against Scorpio but the contract signing ended up being a shocking betrayal by Dalilah Ashe who laid them both out and cashed in her PrimeTime Briefcase to make this a threeway dance! These three intertwined superstars will settle things tonight and we WILL find out who walks away with the Indy title! Scorpio! Gabi! Dalilah! TONIGHT!
Livingston:
Cut to the commercial! Let's do this!
John gives Eric a huge pat on the back as we fade to the EWCTV commercial
---
---
WHAT IS EWCTV?


All live EWC Pay-Per-View events (including StrangleMania, Night Of Champions, EWC Rumble; WrestleFest)
All day scheduled & live programming
Plus, hours and hours of on-demand content & never before seen behind-the-scenes footage!
Groundbreaking original series - See new episodes of BRAWL, RAMPAGE, PARAMOUNT, PRIME and more
Live in-ring action, reality shows and documentaries
HOW TO ORDER
Get the award-winning EWC Network through your TV provider. Call your local TV Provider today to subscribe.
Only $7.95/month

WATCH ONLINE
If you are subscribed to EWC Network through your TV Provider you can now enjoy EWC Network on your:
Phone App, PC, Laptop, PlayStation, or tablet.



EWCTV for only $7.95 USD per month
Along with being an EWCTV Subscriber, you get:
EVERY Pay-Per-View event included at no extra charge
15% off any and all EWC Merchandise from the EWC Store
20% off all tickets to LIVE EWC Shows
A free EWC Yearly Wall Calendar signed by the entire active EWC Roster
As an added bonus for all those currently subscribed including any new subscriptions
enter code "WORLDWIDE"

to receive
a
FREE
copy of the
WorldWide
DVD and Blu-Ray combo when it's released later this year
+ free T-Shirt and Replica Indy Championship belt.
So act now if you aren't already subscribed to EWCTV
---- EARLIER TONIGHT.

The cameras cut to the back where Mr. Donaldson is standing amongst his troop. He is giving them words of encouragement when Joseph Solomon enters the picture. Mr. Donaldson smiled more as Kolby and Daphne welcomed him into the fold.
Donaldson:
The time is almost upon us. The sweet taste of revenge is just within your reach. It's up to you guys to snatch that shit out of the air.
Kolby Kreel:
Do you idiots think we are playing games? We already said we are going to break these fools in half. It's only a matter of time before we get our hands on the tag champs again.
Daphne is punching her hand into her palm as her lips quiver slightly.
Daphne Kreel:
Congratulations, you boys have won two matches this season. While you guys are just gloating over those, we will be the ones moving to the main team in this division. If you guys were good enough then you would've already had a tag title shot. I guess you're not as good as you claim. Tonight, the house goes bankrupt.
Daphne smirks as Joseph Solomon chuckles.
Joseph Solomon:
After my showing on Gambit, I'm looking forward to bashing some Paramount heads in.
The group laughs before walking out of the shot and we go to ....
We return to ringside where it's time for the tag-team division to kick us off!
Mason:
What a heck of a way to start off World Wide with a Tag Team bout between the Heat Packers and the Kruel Masters to become contenders for the tag-team titles!
Reid:
The following match is tag team match set for one fall, Joining us first, escorted to the ring by Aaron Donaldson, from the Core Spire, weighing in at a combined 398 pounds ...
KOLBY AND DAPHNE KREEL, THE KRUEL MASTERS!


The lights in the arena goes black as the opening chords of "Rest In Peace" by Dorothy start echoing through the system. A video package begins to play as red smoke fills the stage. A single stage light shines through the smoke as Kolby and his wife Daphne step through the smoke. Daphne is holding a dice tray as Kolby rolls a D20. They both look at the dye before moving forward down the ramp. The both slide into the ring as Kolby posts himself up onto the nearest turnbuckle. Daphne stands next to him with a smile on her face as the song slowly starts to fade.
Reid:
And their opponents, from Memphis, Tennessee, representing The House, weighing in at a combined 446 pounds ...
THE HEAT PACKERS!


The familiar old school synth of 'Chase' by Giorgio Moroder hits and The Heat Packers come strutting out, holding up their index fingers and talking trash to the crowd. The Heat Packers get to the ring and pose in the corner, Dan on the ropes and Brodie on the top rope, holding up their index fingers and talking more trash, asking the crowd "who's the best tag team on the planet?!"
DING DING DING
Daphne and Brodie start the match for their respective teams. Both competitors approach one another and tangle up for dominance. Brodie wins out with a headlock that he transitions into a snapmare to bring Daphne crashing to the floor. She reaches out to Kolby as Brodie wrenches back the headlock. Brodie openly mocks and taunts Kolby, then Daphne bites down hard on Brodie's bicep. The referee scolds Daphne and starts a count for her to release the bite, but Brodie releases the headlock and steps away holding his bicep in pain. Daphne spits out Brodie's blood and capitalizes with a flurry of strikes to put Brodie against the ropes. Despite the referee's commands, Daphne wrenches Brodie's arm against the rope. The ref begins the count and gets to the four count before Daphne releases the hold. However, Brodie gets no time to breathe as Daphne presses her advantage and takes the opening to go for a series of strikes. She lands a jab, a hook, but when Daphne rotates for the discus elbow, Brodie catches her in a drop-toehold that stuns Daphne against the top rope. Brodie lines up Daphne for a lariat but she Matrix dodges to avoid the strike. Brodie looks down at the bent over Daphne and quickly stomps on Daphne's planted hand, causing her to crash into the mat. Brodie follows up with a senton and a cover.
One...
tw--kickout by Daphne!
Mason:
Quick work here by The Heat Packers?
Livingston:
Not quite, Eric but they're trying their best.
Brodie gets up first and drags Daphne by the hair to his corner, where he plants Daphne in the corner and tags in Dan Funk. Where both competitors rain down a flurry of blows and kicks to Daphne. The ref counts to four before Brodie steps out of the ring and onto the apron. Dan takes control of the match and sets up a perfect Beautiful Dynamite. Dan covers.
One...
two...
th-- kickout by Daphne.
Daphne, once again reaches for the hot tag, but Dan takes hold of one of Daphne's legs, and wraps her up in a figure four leglock! Brodie sees the opening and goes for the Music City Murder, but at the same time, Kolby grabs the referee and distracts them while Aaron Donaldson runs around grabs at Brodie's legs from the apron to interrupt the move. The interruption gives Daphne enough time to roll herself over and reverse the leglock with the hold now causing Dan intense pain that forces him to release the hold. By the time the referee turns back around, Brodie kicks himself free from Donaldson, and Daphne finally makes the hot tag to Kolby. Dan and Daphne roll out to the apron to recover. Meanwhile, Kolby comes out white-hot and levels Brodie with a lariat, then another. Dan gets up and ducks a third lariat, but Kolby catches Dan and throws him down into the mat in a reverse swinging neckbreaker! Daphne's curse! Kolby shoots up to his feet and bangs on the ropes. Clearly fired up from finally getting into the match. He reaches down and pulls Dan up to his feet by Dan's neck. Kolby yells fiery insults at Dan for daring to hurt Kolby's wife. Kolby drags Dan over to Kolby's corner where he makes the tag with Daphne, which then they set up for an Inverted Wheelbarrow/Top Rope Leg Drop combination Daphne tags and then subsequently connects with the leg drop! Daphne keeps her leg on Dan's neck and goes for the pin.
One...
two...
thre-- Brodie breaks up the pin! All four competitors splay out in the ring, exhausted from the mayhem. Kolby and Daphne help each other up to their feet, as does the Heat Packers. Then all four competitors find themselves standing in the middle of the ring. The four lock horns together and shout venom back and forth. The referee tries to get control of the match, but words turn to violence as the match devolves into an old-fashioned brawl!
Mason:
This is breaking down here!
Livingston:
Hell yeah I love me a fight!
The brawl however is short-lived as the referee threatens a double DQ, and sticks to his guns with a count. Both teams not wanting to face DQ go to their corners and regroup. Dan tags out to recover, leaving Brodie to face a still-fresh Kolby Kreel. Brodie attempts to fight off Kolby, but Kolby overpowers Brodie and body slams Brodie. Then picks up Brodie and body slams him once more. If Brodie's head wasn't spinning already, Kolby picks up Brodie and hits him for a third slam. Brodie rolls to his belly to avoid a pin, and to crawl to his corner. But Kolby mocks Dan Funk from across the ropes by pulling Brodie back to the middle before hoisting Brodie up onto his shoulders. He signals to Daphne to go for their super finisher. Donaldson sees his cue and goes to distract the ref long enough for Daphne to enter the ring and sprint toward the ropes for the The Vroken Broad. But Daphne errantly aims for ropes closest to Dan's corner. The rookie mistake gives Dan the chance to pull the rope down to send Daphne crashing out to the outside! Dan wastes no time and goes high-risk, and leaps onto Daphne and hits her with a crossbody! The referee still distracted by Donaldson fails to see Brodie raking Kolby's eyes, allowing Brodie the ability to roll up Kolby for the pin in a small package.
One...
two...
Three!
DING DING DING
Reid:
And your winner, via pinfall ...
THE HEAT PACKERS!!!
Mason:
And just like that, Heat Packers pick up their third win in a row!
Livingston:
Kruel Masters gave it their best show but The House keeps on winning. They're on a roll.
As The Heat Packers stand tall over The Kruel Masters, celebrating their win, their music is suddenly interrupted by "2nd Sucks" by A Day To Remember! Brian Knight and Mark Paulson of Next Level walk down to the ramp, sarcastically clapping for their Housemates. As they enter the ring, Brian takes a mic.
Brian:
Wow, what a win you got there, guys! Seriously, congrats, you got a tag title shot! Hey, Pompeii, why don't you give our good friends The Heat Packers a round of applause?
The crowd cheers as Dan and Brodie share an annoyed glance.
Mark:
But the two of us can't help but think… Why weren't we in the #1 contenders match? I mean, we beat Adriana Aquilla, just like those tabletop nerds did, and we beat Damage Inc, just like you guys did!
Brian:
But oh wait, we actually pinned them!
Brodie tries to hold Dan back after that comment.
Mark:
So if anything, we're more deserving of a tag title match than The Kruel Masters, and we're more deserving than you two!
Next Level get into the faces of The Heat Packers.
Brian:
So if you two want to prove that you're really the top team in The House and deserving of having a tag title match, then why don't you prove it against us?
Mark:
Or are you afraid we'll make it Game Over for the two of you?
Dan grabs a mic, fired up.
Dan:
You two want a match, huh?! You wanna see who the best team in The House is?! Because I can tell you, without a shadow of a doubt, it's not gonna be the guys who play Fortnite on their off days!
Brodie:
And you know, I think I know the best place to settle this… PRIME VS PARAMOUNT… THE INVASION SERIES!
The crowd erupts as the challenge is accepted.
Dan:
And after we're done with you, you ain't never gonna be hitting a griddy again!
Brodie:
You might be the Next Level, but we're gonna beat the whole damn game!
Dan:
And that's just too sweet!
The Heat Packers too sweet each other before shoving their way past Next Level, who suddenly go for stereo superkicks! But The Heat Packers have them scouted! They duck under and run the ropes for a stereo clotheslines! But Next Level duck as well! The two teams stare each other down some more, before The Heat Packers roll out of the ring and head to the back, talking about how they'll see Next Level next month as we cut away…
The camera cuts underneath the Amphitheatre of Pompeii where they would keep the animals and Gladiators and now serves as the 'backstage' area where we find the X-Division Champion Xavier Reid walking down, I guess you would call a hallway or pathway on this phone…
Reid:
There is no angel…seriously…
There is no smirk or smile on Xavier's face…it looks as if he's being serious as he continues to walk down the pathway…on the other end of the phone we can pick up a voice…a female voice…the voice of Bunny Love…
Love:
You know tonight is a HUGE night for him right…
Xavier nods his head…even though she can't see that…
Reid:
I do…and that's why I'm here Bunny…
Love:
Xavier…
But Xavier stops in his tracks…he leans against the wall as he switches the Facebook Messenger call from audio to video…Bunny, who is in Mexico getting ready for Wednesday night's Paramount #033 with Deimos and 'Little' Danny looks at Xavier…and he looks at her…
Reid:
Look at my face Bunny…I'm not here to fuck Pablo over…I'm here to support him…I know how much this means to him, what he had to go through to even get this match…I wanted to be in the arena or in this case the Amphitheatre if he wins…if he becomes the EWC Undisputed Champion…I remember the night I won it…Bunny, it's a feeling like no other…I want to be able to walk up to him in the locker room and shake his hand…to congratulate him face to face…brother to brother…
Bunny looks at Xavier's face for a moment and then smiles…
Love:
That is so sweet…
But Xavier rolls his eyes…
Reid:
Stop…I'm not asking for him to forgive me for everything I've done to him, to our family but this is a step in that direction ok…I ended his X-Division Championship, the historic run he had as champion and I've spent everyday since trying to live up to the standard he's set…but tonight isn't about that, I want to be here to support my brother as he once again chased history…with a win here tonight not only does he become the Undisputed Champion but also a Grand Slam Champion…
Love:
Just like his baby brother…
Xavier narrows his eyes as he looks at Bunny…
Love:
Ok, I'll stop…is Chico there…
Xavier looks around and shakes his head…
Reid:
I don't know…I haven't seen him nor am I going to go looking for him…if he is I hope he's with Pablo, giving him some last min advice or just being there with him…I get it's Father's Day and all but I'm not going to make this about Chico and I…I'm staying clear of Pablo until after the match…
Love:
Well I'm sure he'll appreciate you being there Xavier…he might not say it out loud but you are blood…
Reid:
And given we haven't seen Ace in awhile I can be the 'brother' that's missing tonight…
Bunny smiles at the nice gesture from Xavier but then tilts her head a little bit to the side…
Love:
This doesn't have anything to do with Narumi choking you out a few weeks ago does it…Xavier you're not going to get involved in the match are you…please tell me…
But Xavier holds up his hand…
Reid:
I wouldn't dare…I swear, I would never do that to Pablo, not with that's on the line…and no…this has nothing to do with Narumi…I'm not here for her…I'm here for Pablo…
Love:
Ok then, well you know my dad is super pissed you didn't invite him to Italy right…he's been calling me every 5 mins bitching about it…
Reid:
Well…
Xavier shrugs as Bunny looks over her own shoulder to make sure nobody's listening…
Love:
You haven't talked to him about your conversation with Jim Connors…
Xavier exhales as his jaw clinches a bit…
Reid:
No…
Love:
What are you going to say to him…
Reid:
I don't know yet…Bunny I wanted to rip his head off after my match with Nika…but I just walked away…I needed to collect my thoughts and try to figure out why he lied to me…I don't have a fucking contract at the moment…I'm living off my championship deal…he's put me in a tough spot…
Love:
I know, listen…do you want me to get involved…I can reach out to the GM's again and work a deal behind the scenes for you…I know Buddy talked to Jordan and my mom talked to Grizzly..I can reach out to them and figure out what deals are on the table…I know the Apple guy wants you BAD and I'm sure Jim Connors will take my call…
But Xavier waves her off…
Reid:
Not yet, thank you for the offer but I want to talk to your father first…to figure out what the fuck he's doing and why he's lying to me…but that it tomorrow's problem…I just needed space and I didn't want him here…you know your dad…he would have tried to fuck with Gabi, with Buddy…he would have been plotting and let's be honest…he wouldn't have been happy for Pablo…and if he saw my dad…
Love:
I know…it would have turned into a shit show but Xavier he does care about you…I know he does…
Xavier nods…
Reid:
I know and I'll deal with him when I get to Kansas but tonight I just want to be here and root Pablo on…send my best to the boys and I'll see you when I get back to the states…
Love:
Well we are rooting for Pablo…and for Deimos and Danny it is personal…they would be rooting for Satan if he was facing Narumi but they are firmly in the Pablo camp here tonight so…
Bunny smiles as Xavier looks around…
Reid:
Ok, I'm going to go…I'll call you after the show…
She nods as Xavier ends the call…he looks around again and walks around the corner and stops in front of a make-shift door that reads: El Pablo…he reaches into his pocket and pulls out a bag of Skittles and places them in front of the door…as the camera zooms we can see a note attached to the bag that read: Pablo, give her hell tonight…X…he knocks twice on the door before ducking back around the corner as the camera fades out to .....
The feed jumps to the ever dapper, EWC's own, Ace Heart. He stands next to "The Prodigal Son", Buddy Love. Ace looks around as he notices that Buddy's client, Gabrielle Visconty, isn't present.
Heart:
Uh, I was supposed to be interviewing Gabrielle, Buddy. Where is Gabi?
Love:
Who? I was on my way to the concession stand for some nachos…
Buddy smiles at Ace and offers a shoulder shrug. Ace lifts the mic backup with an odd look of disappointment growing on his face.
Heart:
I can see this is going to go w-
Ace drops his mic as he is damn near tackled to the ground by Gabi Vee. She hugs him tightly before letting go. Buddy chuckles and high fives Gabi before she turns back to Ace as he picks his mic up off the floor. He straightens his tie as Gabi smiles at him.
Visconty:
Hello, Ace.
Heart:
Hello, Gabi. I see you still haven't forgotten about the hug.
Visconty:
Nope.
Heart:
Gabi, tonight you are faced with an interesting challenge. Not only are you facing Scorpio for the Indy title, you also have to contend with Dalilah Ashe, who cashed in her briefcase at Prime 109, interrupting the signing of the contract.
Visconty:
That damn Lot Lizard bashed me in the back of the head, too.
Heart:
You had some harsh words for both of them in your promo.
Visconty:
I owe Scorpio. Make no mistake about it, I
respect
what he has accomplished, and I understand that he and I have a rough alliance, but we still are ferocious competitors with a history. He bashed my family and pretty much dismissed me on several occasions. He even stooped so low as to pick on my deceased parents, which I just can't let slide.
Heart:
Dalilah has as well.

Visconty:
Dalilah is desperate for attention.
Any attention.
While she was busy trying her best to hug it out with Scorps, maybe hoping to blind him with her whorish charms…
Gabi looks away from the camera and laughs. Even Buddy fights a giggle.
Visconty: Sorry… She's just an idjit. While she was busy doing what she does best, I was planning which one of her last few remaining pieces of ego I was going to stomp on this time. Look, Scorpio is a seasoned wrestler. If Dalilah thinks she is sneaking something in on Scorpio, she's more than a few french fries short of a Happy Meal. I can tell you what Scorpio respects. He respects the battle. He respects the thrill of the hunt and the trophies that come along with it. And face it, Dalilah is about as fashionable as a gas station restroom. If Scorpio really wanted to teach her something, he should have taught her that black is a winter color, or how to do something with that disaster of a haircut.
Ace looks like he is about to ask Gabi another question, but Buddy steps in front of her and begins to speak.

Love:
It's going to be a crowded ringside out there tonight, Ace, with Lacey Savage being out there with Dalilah, of course Creme de la Creme with Scorpio, and Gabi has me, and I want to tell you, Ace, I'm not afraid of those two... and if I have to, I'll put these hands on somebody...
Buddy holds out his hands and shows them to Ace Heart. Ace nods slightly before glancing at the camera.
Love:
If my father and sister taught me anything, it's that sometimes in life you have to get your hands dirty but fear not, I brought extra hand sanitizer to clean up afterwards…
Buddy reaches into his pocket and pulls out a few bottles of sanitizer... Ace looks from Buddy to the camera, then to Gabi, who shrugs her shoulders, and then back to Buddy.
Love:
I'll have my eyes on those two, and if they think about getting involved, I'll be right there to stop them and rough them up if I have to, because tonight is Gabi's night, and I'm not going to allow that to get spoiled due to her opponent's manager…
Buddy points a warning finger into the camera. Gabi pats Buddy on the back to calm him down a little as she steps around him to stand slightly in front of him.
Visconty:
Easy there, Wild man… But, just like Buddy said, tonight is my night. Tonight I shut up all the doubters and haters. Tonight I become the Indy Champion.
Gabi winks and blows a kiss to the camera as she turns to exit. Buddy walks up close to the camera to point his finger into it again before moving. Ace watches them both leave and then looks back to the camera before we go to .....
We return to ringside where the ring is ready for a Gladiator Fight!
Mason:
This one is going to be a doozy! It's no pinfalls, no submissions ... NO ROPES! Knock them down for a ten count and win in this Gladiator Fight!
Reid:
The following match is a Gladiator Fight! Joining us first, from The Badlands, weighing in at 270 pounds ...
JOJO RUSH!


Gigaslayer plays over the intercom as JoJo enters the stage, armed with a shield engraved with the House's logo and a sword sheathed by his side. Following behind him is a fully grown lion that lets out a mighty roar before it's placed in a cage by the stage. JoJo approaches and enter the ring. Once inside the ring, JoJo brandishes his sword and smacks it against the shield to taunt the booing crowd.
Reid:
And his opponent, from Miami, Florida, weighing in at 135 pounds, She is the EWC NextGen Champion ...
SUNNY SKYE!


"Work bitch" plays over the PA and Sunny arrives onto the stage in a two-horse chariot. With one arm equipped with a shield, Sunny smiles and waves to the fans with her free hand as she rides her way down the ramp towards the ring. She parks the chariot in front of the ring and climbs right from the chariot right into the ring. She a blows a kiss to the camera before drawing her sword and raising it high for the cheering crowd. With her entrance out of the way, Sunny focuses up and turns her attention to her opponent.
DING DING DING
JoJo stays in place and raises his blade toward Sunny before raising it to his own neck and made a slicing motion. Much to the chagrin of the booing crowd. The Smoke Show does not take kindly to the taunt and slashes towards JoJo, who deflects the blade with his shield. She stays aggressive, sending strike after strike that clangs and sparks against JoJo's shield. She forces JoJo to the ring apron, but the cowboy does an impressive back flip off the apron to ringside. Sunny has no time to look impressed, because JoJo follows the athletic display with vicious sword swings to Sunny's legs. Sunny jumps over one swing, then the other. JoJo tries one more time and Sunny dodges again. JoJo then goes for a vertical swing which Sunny dodges with a backstep. JoJo's sword gets stuck in the ring apron, which Sunny capitalizes on by stepping onto the sword to plant a stiff kick to JoJo's face. JoJo staggers away from his sword, his nose busted open from the kick. Sunny leaps off the apron and lunges at JoJo with an epic sword lunge. But the Blackhat catches Sunny out of the air with a brutal smack with his shield. Sunny falls to the ground and the referee begins the count. When the count gets to four, Sunny pops up to her feet and shakes the cobwebs. JoJo pries his sword free and the two ready themselves for more.
Rush takes to the offensive this time, his strikes thunder and bang against Sunny's shield as she retreats up the entrance ramp for higher ground. Sunny tries to strike back, but JoJo parries and sends her blade flying into the barricade! Sunny lays out flat on her back and holds her shield up to defend herself as JoJo sends strike after strike. Sunny was stalling for an opening, and found on when JoJo started to tire from his swings. He took slightly longer to cock back his arm for another thunderous swing, which Sunny uses to land a vicious kick to JoJo's shin, the strike causes JoJo to buckle to a knee in pain. Sunny follows it up with another stiff shield smack right into JoJo's forehead. Leveling him out flat against the ramp. The ref begins the count with Sunny taking the moment to breathe and recover. JoJo gets to the count of six before he comes to and gets back up and glares at Sunny before spitting out the blood in his mouth.
Mason:
Was that a tooth in there?
Livingston:
I was .. I was busy looking at Sunny.
JoJo is visibly shaking with anger. He takes to the offensive again, sending strike after strike to Sunny who either dodges, or deflects with the metal shield. She attempts a quick strike but JoJo parries it with enough force to disarm Sunny. The blade impales the barricade nearby, thankfully injuring nobody in the process. JoJo and Sunny pause to track down the sword in disbelief of just how fast the blade traveled through the air. Then it dawned on both competitors that one had a sword, and the other didn't. Sunny begins backstepping faster and faster, JoJo in fast pursuit. With the two competitors at the stage, JoJo bangs his shield against Sunny's to charge her into the lion cage. The lion roars, upset that humans are rattling his cage. JoJo readies an overhead swing and sends it crashing down, but Sunny evades and rolls out of the way. The strike lands on the chain that locked the cage tight. Sunny rolls back to the ramp and towards the sword in hopes of pulling it free. Rush kicks Sunny with a powerful thrust kick that knocks Sunny to her back. He barks at the ref to start the count while he held the blade to Sunny's neck. The crowd lets their disapproval be known with a torrent of boos. But the boos turn to a sharp gasp as the lion paws open the cage door. JoJo and Sunny look mystified as to what is causing the crowd to go completely silent. Then JoJo turns around, and in complete shock, drops his sword and shield.
JoJo:
What... in... tar...nation...
Sunny climbs back up to her feet and stands behind JoJo, her eyes wide with fear at the sight as well.
Mason:
I'm not sure if this is supposed to be part of the match?!
Livingston:
Sorry for my language, but that is a
fucking lion
, Eric.
Rush holds out his hands toward the lion in hopes of calming it down, but it is clearly agitated and also looking for a scrap.
JoJo:
If we work together on this, we can get--
Sunny slaps JoJo right on his rear-end.
Sunny:
Eat him, not me. He's got more meat on his bones than I do!
Sunny then quickly retreats to the backstage area. The lion lets out a mighty roar and charges straight at JoJo, JoJo backs up and runs back to the ring and leaps into the ring with the lion in fast pursuit. Rush leaps back down and circles the ring three times with the lion only inches away from landing a clean pounce. JoJo jumps back onto the ring and back down towards the ramp. The Lion leaps toward JoJo with his claws exposed, but JoJo catches the Lion and manages to heave it up and over his head with a massive belly-to-belly suplex! The crowd can't help but gasp at the incredible display of strength. They only got halfway through a "Holy shit" chant before realizing that the lion landed perfectly on its feet.
Mason:
I have never seen, in all my years, a man suplex a lion.
Livingston:
YOU THINK?!
JoJo looks at the lion in shock, as does the lion look back in shock at JoJo. The lion reacts first and goes for another pounce, but JoJo rolls out of the way and retreats up the ramp and towards the stage. The lion pounces once more, this time landing on JoJo and laying him out flat on his back. The referee, being utterly crazy begins counting. Much to the shock and anger of Rush who is doing his best to keep himself from being shredded to ribbons. Suddenly, Sunny returns back to the stage with a new chain and lock in her hand. Before the Lion can latch down on JoJo's neck, Sunny superkicks the lion straight on the nose. The crowd chants "Holy shit" with JoJo climbing back up to his feet at the count of nine. The lion surprisingly cowers before Sunny and JoJo. JoJo snaps his fingers and points to the cage yelling "GO ON, GIT!" The lion cowers and follows the command, keeping its head down and retreating back into the cage. Where Sunny quickly throws on the chain and lock. JoJo and Sunny let out a collective sigh of relief while the crowd roars in celebration.
JoJo stands up at the ramp, covered in scratches and blood, JoJo screams to the crowd
JoJo:
ARE YOU NOT ENTERTAINED!?
The outlaw screams the same phrase a few more times, the next thing he felt was the clanging of a shield right across the back of his head. The strike stunning JoJo, but yet the Black hat stayed on his feet. Sunny throws the shield forward and runs towards JoJo and nails him with a Hearbreaker right onto the metal shield! She climbs up and leans against the barricade to keep herself on her feet as the referee makes it to the count of ten. At ten, the referee signals for the bell with a thumbs down.
DING DING DING
Reid:
And your winner, via knockdown ...
SUNNY SKYE!
Mason:
That was like nothing I've ever seen.
Livingston:
Eric, if you can call that a match, that was one hell of a match.
Sunny gathers herself, and begins limping back up the entrance ramp as the crowd gives her a huge ovation.
Mason:
Both competitors gave it their all in this match, Jojo Rush was very impressive as he always is but it was PRIME's Sunny Skye taking the victory here.
Livingston:
Guess you could say she has the heart of a lion, Eric ...
The camera cuts to ...
We go backstage into Jordan Sharpe's office where he's talking with his niece Saidie, when Callie Clark walks in with Justin Case who's holding something.
JFS:
Can I help you?
JFS crosses his arms, and Callie smirks as she steps aside for Justin to talk.
Justin:
Jordan Sharpe, Saidie Sharpe, you've been served.
JFS:
For what exactly?
Justin hands over some legal papers to JFS.
Justin:
For the slander and lies you two have spread about my client. It's all in these papers.
JFS:
What… Over a fine for something SHE did?
Callie:
You have no proof I was the one who called her a thief, that was an ANONYMOUS source!
Saidie:
And I just talked some shit on Fighter Talk!
Justin:
Ahem, what you call "talking shit" is legal defamation and is actively harming my client's business reputation.
JFS:
I think she's harming herself by being a little lying asshole-
Justin:
Well, we'll see if the judge thinks that, if you decide to take this to court. Or, you can settle right now to the tune of let's say… $2500 for the next six months. $15000 total sound good? I'll give you until the next Prime to decide. Until then…
Callie:
We'll see you at the next Prime.
Callie smirks as her and Justin start to leave, but she stops and turns around.
Callie:
Next time, show your champ more respect.
The champ and her lawyer now leave, as The Sharpes look annoyed and Saidie stares at the paper.
Saidie: I got some place she can shove these papers ......
And with that, we go to .....
The camera cuts backstage, where we find intrepid PRIME correspondent Jenna Salvatore standing in one of the locker rooms.
Salvatore:
Folks, what a night it has been already here in Pompeii; still so much more to come, including the Undisputed Championship match between PRIME's Narumi Tsutsumi and the man joining me right now, blue brand alumni El Pablo…who appears to have hired a treadmill for the occasion!
The camera pans to the left, revealing that Pablo is indeed sprinting atop a state-of-the-art treadmill; a set of brightly-coloured headphones worn over his mask as he keeps his gaze firmly focused on the wall ahead of him.
El Pablo:
'TIRED?' WHO'S TIRED? I'M NOT TIRED! DOES THIS LOOK LIKE A MAN WHO'S TIRED!?
Salvatore:
I didn't say you were tired; I said you
hired
this treadmill!
El Pablo:
OH…
Pablo taps a couple of buttons on the treadmill's control panel, bringing it to a slow stop as he rides its final moments backwards to land smooth as silk on the floor behind it. Popping his headphones off, he turns with a smirk towards his old friend Salvatore.
El Pablo:
…my mistake. Guess that's what can happen when you comment on something without
really
hearing what the other person said!
Salvatore:
…Okay?
El Pablo:
See, Narumi seems to have gotten it in her head that me saying I don't have 'the energy' to start another X-Division Championship reign was, therefore, a sign that I somehow see the Undisputed Championship as a ticket to some laid-back 'retirement tour' - as if I'm some old '
El Geriatrico
' hobbling into this contest with a flat cap, pipe and slippers! - when, really, it was just me pointing out that breaking Ace's '777' record was the only thing I had left to accomplish! I
shattered
Harlow Kinsley's reign, becoming just the second person in EWC history to reach five-hundred days as champion, with the most successful defences to boot! Yes, I know, Narumi had more - but it's all relative, right? And, given that the last four X-Division Champions before me couldn't muster a defence
between
them, let alone the fact that nobody'd even got to three since 2019, let
aloner
the fact that I'd lapped the field so fully that they couldn't even find a contender to face me at WrestleFest last year…I'd say six is a pretty swell number! But great job, 'Ru; I'm sure those bouts against Tyler Quest and Yoshiharu Kubo
really
took it outta you…
Salvatore:
Wow, this stuff really gets under your skin, huh?
Pablo shrugs, snatching an open packet of Skittles from the treadmill and tossing a fistful into his mouth before letting out a deep, audible sigh.
El Pablo:
I guess I'm just...disappointed…because it kinda goes to show what I've been saying all along, y'know; just another person who thinks I'm not the right kinda guy to win the Undisputed Championship - and, look, I understand that trash talk's all a part of the process, but I figured that Narumi of all people'd at least be able to offer me a '
great job; let's tear the house down!
'"
The Tecnico sighs again, taking a lingering look at the Skittles packet in his hand.
El Pablo:
Well, no matter...I know I already proved at least a couple of people wrong on that front at Uprising; if I have to sacrifice the Onihime's reign to Vesuvius itself here tonight to show her what I'm capable of too…
then so be it
.
Pablo's gaze suddenly snaps towards the camera.
El Pablo:
Much like most of this old place's Roman history, we find ourselves with Warfare waiting just over the horizon…but before that 'Bellum battle can begin in earnest…
it's time for the PRIME Princess' kingdom to bear witness to the rise of La Rainbowlution.

Viva
…etcetera.
With that, Pablo tosses a final helping of Skittles into his mouth before taking his leave, the camera lingering on Jenna alone for just a moment before we go to ......
We return to ringside where it's either money, or titles!
Mason:
It's time to see if Stephanie Matsuda can earn a title opportunity, or if NEVAEH earns herself some big bucks and a vacation!
Reid:
The following match is singles match set for one fall, Joining us first, from Las Vegas, Nevada, weighing in at 122 pounds ...
NEVAEH!


Once "Gasoline" by Porcelain and the Tramps is heard, Nevaeh comes walking out from the back to a chorus of boos. But judging by the smile on her face she doesn't seem to mind. As she makes her way down the aisle, Nevaeh does her best not to let anyone touch her along the way. After walking up on the ring apron, Nevaeh strikes a pose and give her backside a little shake before stepping between the ropes. Once inside, she mouths off to the fans and paces the ring a bit as she waits for the match to begin.
Reid:
And her opponent, from Minato, Tokyo, Japan, weighing in at 132 pounds ...
STEPHANIE "CLOUD" MATSUDA!


The lights in the arena begin to glow a bright shade of blue and purple. As the opening chorus of the song comes on, Stephanie Matsuda walks out with her bandanna around her face and a pair of googles over her head. As she squats down low, she pulls down her bandanna and makes her way to the ring. Along the way, she gives high fives to the audience on both sides of the aisle before sliding into the ring. Matsuda sits on the third and leans towards the audience while giving the "C9" symbol with her hands before jumping off and sitting in her corner where she recites a small shinto chant under her breath while looking down at the canvas.
DING DING DING
Matsuda and Nevaeh circle each other in the ring, Matsuda raises a hand up for a test of strength with Nevaeh, and Nevaeh begins reaching for the hand, but quickly plants a boot into Matsuda's gut. Matsuda keels over and Nev pulls in Matsuda for a DDT, but Matsuda pushes Nevaeh off and into the ropes. Nevaeh rebounds, but Matsuda ducks under. Nevaeh rebounds again and this time, Matsuda leap frogs over Nevaeh. Matsuda readies herself to catch Nevaeh in a slingblade, but whiffs when Nevaeh catches herself on the ring ropes. Nevaeh laughs at Matsuda, openly mocking her. Matsuda bursts up from the ground and takes Nevaeh over the top rope and falls with her to the outside!
Mason:
Crash and burn there, but effective nonetheless!
Livingston:
Well this thing started at full speed.
Nevaeh and Matsuda stand each other up, while also striking each other at the same time. Just as Matsuda starts to get the upper hand, Nevaeh takes hold of Matsuda's hair by the root to whip Matsuda's head into the ring apron before hitting a picture-perfect exploder suplex, throwing Matsuda into the barricades! Matsuda slumps against the barricade and rolls back into the ring to interrupt the count before rolling back out the opposite end. The crowd's cheering grows louder and louder as Nevaeh builds up speed and launches herself in a Claymore kick at Matsuda, cast out of heaven! But Matsuda rolls out of the way, the impact of the kick knocking over the barricade itself and spilling out into the fans. Matsuda sees her moment and takes the advantage. Matsuda drags Nevaeh from the outside and rolls her into the ring. But instead of rolling in, she lowers and elbow pad and signals for Final Heaven, a springboard forearm strike! Matsuda stomps on the apron, the crowd claps along with the stomps until Nevaeh stands herself up to shake the cobwebs out. Matsuda springboards into the ring, but Nevaeh catches Matsuda with a spear and makes the pin!
One...
two...
kickout by Matsuda! Nevaeh wastes no time arguing with the ref and instead drags Matsuda back to her feet to set her up for the Fall From Grace, but Nevaeh finds herself unable to plant her leg after kicking the barricade! Matsuda capitalizes and pushes Nevaeh away to give herself enough room to connect clean with a superkick, Yahtzee! Nevaeh takes it flush against the chin and staggers back and bounces off the ropes. Matsuda catches Nevaeh on the rebound with a sling blade she calls the last surprise! Matsuda takes her turn to hook the leg and pin.
One...
two...
th--kickout by Nevaeh!
Mason:
Barely a kickout there by Nevaeh.
Livingston:
If she wants to go to Disney Land or whatever she'd better do better than that, Eric!
Matsuda looks over to the ref in disbelief at the two count. Cloud motions to the turnbuckle, she intends to hit Cloud 9! Matsuda climbs over to the turnbuckle and climbs to the top, but once at the top rope, Cloud momentarily loses her balance and takes a moment to shake the cobwebs out. Nevaeh takes advantage and throws herself against the nearby ropes to knock Matsuda off balance and fall back onto the top rope. From there, Nevaeh locks in the Tarantula hold, all tied up! Matsuda fights to break free, screaming in the pain the whole time while the ref makes the count. Nevaeh breaks the hold at the four count and drags Matsuda back in to set her up for the Devil's Grip, a double Fujiwara armbar. But Matsuda played was playing possum and rolls Nevaeh up in a schoolboy pin! One... two... thr-- Nevaeh rolls the pin and grabs hold of Matsuda's tights!
One...
two..
Thre-- ref sees the tights and stops the count! Nev shoots to her feet and shouts in the referee's face, arguing with the decision. Matsuda stands up after her and attempts a sleeper suplex she refers to as the Blasian Suplex! But Matsuda's arm gives from the damage it received from the tarantula hold, and as a result, Nevaeh is able to land on her feet behind Matsuda! Nevaeh takes hold of Matsuda and locks in her finishing submission move, Devil's Grip! Matsuda scrambles, she reaches out with her leg toward the ropes, she shimmies and shakes underneath Nevaeh to get herself closer and closer to the bottom rope, her toes are only literal inches away from the rope. But try as she might, her already damaged back gives out and Matsuda taps out!
DING DING DING
Reid:
And your winner, via Submission ...
NEVAEH!!
Mason:
And Nevaeh picks up a huge win here on PPV!
Livingston:
Stephanie really gave it her all there, but Nev was on point tonight. I wonder if that devil woman would take me with her with all that cash?
Nev looks down disgusted at Matsuda and sneers as she exits the ring to a chorus of boos. She pays no attention as she heads up the ramp as Stephanie gathers herself in the ring to a great ovation from the crowd as she gives them a nod.
Mason:
Both women ripped each other apart here tonight, Matsuda has nothing to hang her head about here.
Livingston:
I'll give her some credit, she hung in there with Nevaeh, who's a former Indy champ. She's no slouch!
The camera cuts to ...
The PPV goes backstage to the Shinijoshi locker room, where the current four members have grouped up for the night. Narumi is seated, rubbing at the Prime Minister necklace at her neck with one hand and the Undisputed Championship with the other while nodding.
Narumi:
Alright, everything is looking good, and we're all back in proper full formation.
Narumi looks at the group with a smile.
Narumi:
Thanks for being here for me tonight. I know it'll be brand warfare Parabellum season soon, and we'll all do what we can for our respective brands in that time. But Shinijoshi season is all year, and a little brand fighting won't get in the way of us doing our best to shine. Tonight, I'll try to keep things up for us.
Narumi rubs her hands together.
Narumi:
We'll get the Tag team Championships back, be it Bloody Sureiyāzu, Yomi, Oni Riders, or any of our teams. And Sonya, we'll be rooting for you towards getting that North American Championship.
Aiya takes a moment to dwell over Narumi's words before choosing her words and replying.
Aiya:
El Pablo's definitely no slouch. I should know, having gone against him … 3? 4 times?
Her smirk appears as she looks up at Narumi.
Aiya:
But … you sure as hell aren't either. I definitely believe in you. After World Wide, Sonya and I are gonna see about giving Damage Inc. our first visit as Yomi this season.
Emi steps into view, surprisingly both awake and with her hair its natural black rather than the old bleach blonde. Her blouse and skirt - and is it a hint of makeup?! - make the Abnormal girl look like a completely different person. It's only the sparkly baseball bat clutched in one hand that gives away her identity. With a grin she nods to her teammates and speaks with a vaguely British accent.
Emi:
No matter his skill, there canst be no other end but victory for the Joshi of Death. Verily the divinely gorgeous power of Sonya-senpai and the skill at arms of Aiya-senpai shall overwhelm Incorporated Damage. And the mercurial speed of Narumi-senpai shall continue to dazzle the world. Fight on knowing that my heart is with.. you..
She pauses as she realizes the two are staring at her. Emi laughs nervously and hefts her bat onto her shoulders.
Emi:
Eh, anyway.. go beat the hell out of 'em. I'll keep workin' on bein' a proper member of Shinijoshi.
Emi gives an enthusiastic thumbs up and steps back, tapping her bat menacingly. The group seem confused by Emi's idea of properness, but Narumi gives her a thumbs up with a growing smile.
Narumi:
Thanks for the encouragement, you two, glad you're feeling physically and mentally well on top of it. Pablo's an EWC great, that's for sure. Sonya, I know he's from your neck of the woods these days on Paramount, so watch closely, he might be your challenger someday.
Sonya:
Right, understood.
Narumi stands up and hits the Shinijoshi double deuce pose in an encouraging motion as the rest of the group responds hittting versions in their own ways as the PPV continues on.
As we cut back to the ring, "15 Minutes" by Shattered Skies unexpectedly hits! The crowd roars as JACK SEVERN, smug as ever, struts down to the ring for the first time since April!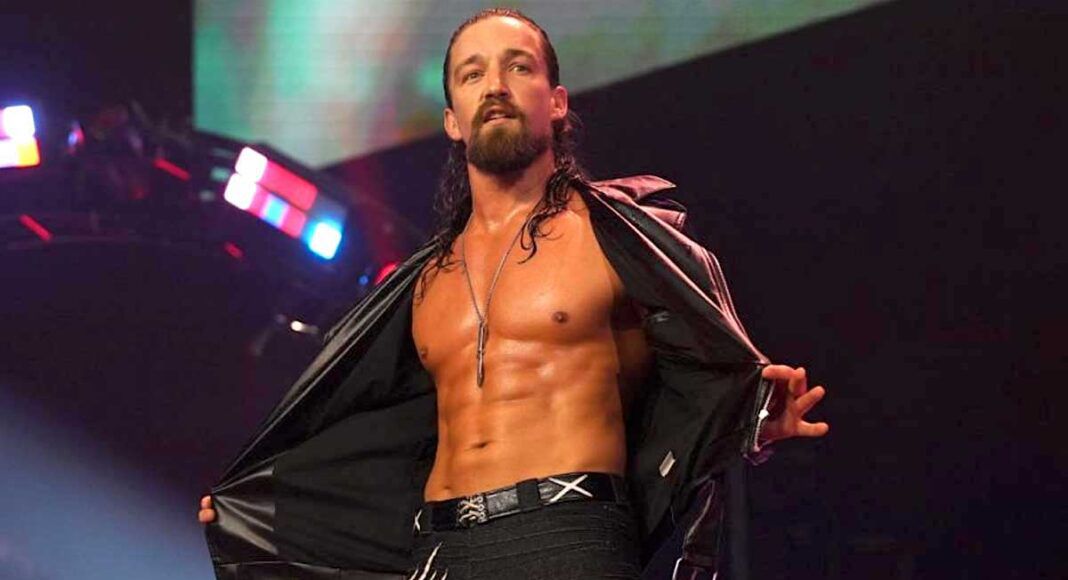 Livingston:
YESSSSSS!!!!!! THE CATALYST IS BACK, BABY!!!!!
Mason:
Can't say I missed him, but it's good to see he's cleared his head.
Livingston:
Admit it, Prime wasn't the same without him!
Mason:
Oh will you stop?!
As Jack gets into the ring, he grabs Damon Reid's microphone and immediately begins to address the audience.
Jack:
WHO MISSED ME!?
The crowd roars again, although with some boos mixed in. Jack smirks as he continues on.
Jack:
I've been away for a while, trying to rediscover myself after some honestly embarrassing losses, but I can say now without a shadow of a doubt THAT I KNOW WHO I AM NOW! And YOUR Prime Time Catalyst is back, and I want to make one thing clear: I AM NEVER GOING AWAY! Now I know you just saw JoJo Rush and The Heat Packers, but with Callie Clark UNJUSTLY not in the main event, I think this show needs just a little bit more representation from the greatest group in EWC history! So as the Prime Time Catalyst, I've taken it upon myself to beef this card up and give it a bit of a bonus match! Wouldn't you all love to see another match here tonight?!
The crowd cheers and Jack wraps his arm around a bewildered Damon Reid.
Jack:
So Damon, here's what we're gonna do. I'm gonna have an open challenge, to ANYBODY in the back who thinks they have what it takes to step up to Prime's top star. Let's call it... The Catalyst Challenge! You think you can announce that for me, Damon?
Reid:
Um, I need approval from the GM first-
Jack:
Announce the damn match!
Reid gulps as Jack hands the microphone to him.
Reid:
Um... The following is a... Catalyst Challenge match scheduled for-
Reid looks to Jack and mouths "one?" Jack rolls his eyes and nods back.
Reid:
-Scheduled for one fall! First, already in the ring, representing The House, from Milwaukee, Wisconsin and weighing in at 220 pounds... "THE PRIME TIME CATALYST"
JAAAACK SEVEEEERN!


Jack waits in the ring, taking off his jacket and checking an imaginary watch as the lights dim. This brings him pause but it's the men emerging from the curtain that truly stop him in his tracks. Several monk robed men, seven in total, form a consummate V on stage as they reveal from their cloaks horns and drums. Four long, drowning horns bellow.
T H E M A D K I N G
flies right to left on a now fired up EXT. Massive red pyrotechnics fire from the perimeter of the tron and all four corners in the ring. Jack jumps in place unready for such a pyro as "HEIMDALLR" begins blaring through the public announcement system.
Reid:
And answering the Catalyst Challenge, from The Land, weighing in at 220 pounds ... "UNTOUCHABLE"
KIIING FLIP!


King emerges with his usual war paint. A big white palm across his face, small gold lines accented the edges of his face. Upon the usual red vest is a blood-matted fur that lines the collar down the button line and goes up into a massive hood. He gets to the edge of the rampway when that arrogant half smile emerges, the crowd fully immersing in the moment. The "Mad King" chant grows as he walks slowly down the ramp with his eyes locked in on Jack. Severn looks shocked but happy as King's approach to the steps is slow. Flip slaps a few hands and hands a small child a little red 'Brawl' flag while once again looking directly at Jack Severn. Flip slaps the ring corner with a smile, reminiscing a moment before sauntering the steel and quickly slipping through the ropes. After a sarcastic bow to Jack, Flip looks up at him with that half smirk.
CATALYST CHALLENGE MATCH
King Flip
Vs Jack Severn
DING DING DING
Jack turns his back for just a second to hand the microphone off when Flip fires in from behind for a school boy!
ONE!
KICK OUT!!
Severn doesn't even allow a two count. He kicks out with tenacity and Flip rolls to one knee as Jack does much the same. He tosses the mic away and has a few words to say as these two men lock up in the center of the ring. A quick knee to the midsection and it's a snap suplex from Jack Severn. Both men fire back up and Severn follows up with a spinning backfist to clean Flip's smile off his face. King stuns to one knee. Superkick to the back of the head misses the mark as Flip rolls away. Jack then rolls beneath a King Flip clothesline and both men stop in their tracks.
DOUBLE CROWNING MOMENT!
Flip and Jack both simultaneously go for Flip's signature pele kick, Jack obviously scouting the moment of his former tag team partner as both men collide to the canvas on one knee, fist raised, ready to tear the house down. Pompeii appreciates at the athleticism. Flip has a few choice words for Severn before he slips out of the ring at Jack's advance. Severn stomps the mat inches away from Flip before he peels away with a smile. King Flip hears commentary say something and completely turns his attention toward them. The crowd fires up as Jack Severn takes the obvious opening anyway, rushing the ropes and tearing across the ring for a gorgeous suicide dive on top of Mad King.
Mason:
WHOA! Jack Severn keeping the pressure up here with that dive over the ropes on top of Flip and The Mad King looks more like The Flat King, John.
Livingston:
Severn has just been ripping through these opening moments of the open challenge, Eric. Flip thought he was being cheeky with the school boy but Jack came in hot. Even going so far as to almost hit his former tag team partner with their own signature move. If Flip doesn't watch it, it's going to be Uprising all over again. Or Hardcore Revolution all over again. Or--
Mason:
Let's focus back on the action.
Severn slips Flip back into the ring and grandstands a little outside the ring. Jack slides into the squared circle just as Flip is getting to their hands and knees. Basement dropkick to the side of the head and Jack goes for a quick cover. As the referee gets a little out of position, Jack slips his feet onto the bottom rope for leverage.
ONE!
TWO!
THR-NO!!
Severn is humored by Flip's retaliatory kick out, nodding in approval as he gets to his feet and calls for the King to rise as well. Flip can't seem to get up, though, as it appears his head or neck is bringing him great pain. Jack gives a "really?" to the referee before going to pick King up. Small package surprise for Jack Severn!
ONE!
TWO!
THR-NO!!
Severn is no longer humored, but Flip is as Jack kicks out with that same tenacity. King giggles as he boops Jack's snoot, saying "Almost gotcha!" as they both get to their feet. Jack leaps at Flip in a surprise crossbody, yanking Flip's leg up for a pin!
ONE!
TWO!
THR-NO!!
Flip kicks out with authority and both men are on one knee again. They both thumb one another in the eye, wince, then thumb one another in the other eye, wince again, and grapple on the ground in several near pin attempts before they shove away from one another to clear their eyes. Pompeii appreciates the childishness of the moment before both men fire to vertical positions and clothesline one another to the canvas. Now both men have a hand on the other's shoulder. Both men pin each other, technically, so the referee starts a double count!
ONE!
TWO!
THR-NO WAY!!
Both men fire up their opposite shoulders to stop the count before rolling away in pain.
Mason:
Flip pins Jack, Jack pins Flip, they both pin each other; it's a kick out party at World Wide V!
Livingston:
That's enough messing around gentlemen. Let's close this match up.
Flip and Jack are back on their feet and circling the ring ready for the opening. Flip fires with a low kick. Jack claps back with a STIFF chop. Pompeii 'woo's as Jack continues the offense. Irish whip reversed and it's Jack leaping into the ropes. King scouts the coming crossbody. Jack scouts the dropkick. Three consecutive elbows from Severn takes Flip to the turnbuckle but the King gets a quick position swap.
CRUNCH!
Like a watermelon on concrete, the THUD from the King Flip headbutt to Severn leaves Pompeii audibly wincing. Flip lifts a stunned Jack to sit on the top turnbuckle and begins ascending to the top himself. Both men are standing haphazardly on this top turnbuckle and Pompeii rises to its feet. Flip nods in approval, but it's a moment too long.
TOP ROPE CATALYST CRUSHER!
Pompeii loses their mind to a top turnbuckle variation on the Jack Severn finisher. Unfortunately, this leaves Flip and Jack on opposite corners of the ring after they SLAM to the canvas. Jack goes for the usual cover but Flip is nowhere to be seen. He heaves and it takes several moment before he can drag himself over to a completely wiped King Flip. The referee informs Jack that Flip is too close to the ropes for a cover and Jack furiously yanks Flip into position for a second cover attempt. The fans count along with the referee's count.
ONE!
TWO!
THRE-KICKOUT!
Pompeii appreciates, but Jack Severn certainly doesn't, as King Flip somehow gets the shoulder up just before the referee's third count.
Mason:
NO WAY!!!
Livingston:
Jack can't believe and I can't blame him. Who the hell is this guy?
Jack holds up three fingers in disbelief, only looking like he could go for a cry, but the referee assures him of the two count as Flip doesn't even move. Severn slams his hand on the canvas before signaling the true end. He slaps his knee signalling for
The Silencer.
Jack stalks Flip as the King takes near a minute to get into position. Jack is yelling the whole time, hyping a mixed response from the crowd, and rushes forward. Flip scouts the finisher, barely evading!
REMEMBER!
Flip covers Jack to a raucous response from Pompeii after leaping to the second turnbuckle and bounding into the dragonrana pin finish out of NOWHERE.
ONE!
TWO!
THR-NO!!!
Jack Severn kicks out in the nick of time!
Mason:
WHAT!?
Livingston:
King Flip kicks out of a finisher? No big deal! Jack Severn kicks out of finishers, too!
Severn quickly finds himself behind a flabbergasted Flip for a school boy!
ONE!
TWO!!
THREE!!!
DING DING DING
Reid:
And your winner, via pinfall ...
JACK SEVERN!!!
Mason:
Jack Severn knocks off King Flip in one hell of an impromptu match!
Livingston:
I told you PRIME is better with Jack around! What a match!
Both Flip and Jack collectively look like they're about to jump into the next gear. They're on their feet, intensity still high, and Pompeii appreciates as they go nose to nose to exchange a few more less-than pleasantries. As if the match never happened it looks like they're about to pick it back up when Flip breaks character first. He hugs Jack Severn, who takes it with a bit of shock, but has a smile and pats Flip on the back a few times with an approving nod. King then breaks the hug and lifts Jack's arm up while pointing in his general direction. Italy does not appreciate as it appears these two men are burying whatever hatchet they dug up for this fight. Flip looks as if he is about to leave the ring, leg through the ropes and body halfway there as well, as Jack moves in to stop him. King pauses in place as Severn snaps his fingers at the ring crew. A few seconds and an irritated roll of the wrist from Jack pass before Flip pulls himself back in. A ring hand hands them each a microphone but Flip looks very hesitant to whatever this is about to be. He watches in a relaxed position from the corner as he waits for Jack to speak.
Jack Severn:
Flip... Being in the ring with you again, going back to my roots in this company, it's got me thinking. When I left you high and dry after the Flip and Jack Connection were eliminated from the Super 16 Tag Team Tournament, I was scared. I was scared that I would never amount to anything in this company, but now after having been on Prime for a year, I've rediscovered myself. I'm not scared anymore. I've formed my own crew, yes, and you've gotten some new friends as well, but... Us tagging together was still some of the best times I've ever had in my life. And I just want you to know, that despite all the harsh things I've called you, despite calling you a clown, despite saying your flame has been dying... it was my fault that this team ended. I admit that. But I want to know... Is there any way the band can get back together?
The crowd roars in excitement as Jack motions for Flip to respond. King takes in a deep breath and, with a hand wafting his ever-increasing face bush, he peers to the crowd. Flip says a few words to the crowd, but his words are met with a heavily negative reaction. Flip nods with a thumbs up to acknowledge them. King opts to get about an inch from Severn's face in an instant, looks him dead in the eye, and cocks that obnoxious half smirk as he lifts the microphone.
King Flip:
Interesting choice of words. Jack, to be honest with you, The Connection? It'll always have a special place in the cold cockles some place deep. Perhaps we were trying something the people weren't ready to see. The King can certainly admit --
especially near the end
-- we took a few... personal liberties that might've left you feeling a certain type of way. No?
BUT!
Flip shoots his left pointer high in the sky, the motion and Flips yell give Jack a bit of a jump. Flip smiles as he lounges back in the corner with a smile. He points to Jack.
King Flip:
Perhaps we had something special, perhaps not, but one thing that shan't be said is that this here? This was no mistake, brother, and we can pick that back up whenever you're ready for it. You'll find... a hefty schedule on this side of the bill. Because we have
always
finished what
we
started, but hey, when things smooth out? Anything's possible.
Flip still seems adamant on leaving, a cold look in his eyes and a leg through the ropes again. when once again Jack stops him, a hand on his shoulder.
Jack Severn:
I'm serious, Flip. I'm only gonna offer this once.
Flip turns to face Jack, almost brushing off his hand a bit as now both stand in the middle of the ring. Flip raises his microphone with squinted eyes when Jack continues.
Jack Severn:
We've both only improved since the last time we tagged together! Think about it! The Flip and Jack Connection, back together, as part of The House!
The crowd once again erupts as Flip raises an eyebrow. He turns his attention toward the crowd as if to guage their reaction again. Suddenly, emerging through the curtain are JoJo Rush and Brian Knight and Mark Paulson, Next Level. JoJo is holding what appears to be a folded up t-shirt. Pompeii really seems against the idea of King Flip re-joining his former partner as this continues to unravel. Next Level pop up to opposing sides of the ring apron as JoJo approaches up the steps. Flip, a little surprised, tries to look for the exit as he is now surrounded. He cuts the tension with a smile, sniping a 'Hows Tori' at JoJo while looking him straight in the eye. Severn once again pulls Flip's full attention with a hand on the shoulder.
Jack Severn:
I've been thinking about expanding the ranks of The House for a while now, and I think the time is finally right. We NEED someone like you, Flip. We NEED the Mad King. And the world needs us back together.
JoJo shakes his head and smiles at Flip as King looks back to him with that asshole smile of his. Rush enters the ring as he hands the shirt off to Jack, who holds it out to Flip. An homage design to a Flip and Jack Connection shirt; Severn holding the Brawl flag up with pride as Flip poses HBK style up front. Now, JoJo Rush and Tori stand with arms crossed behind Jack with Callie Clark, Next Level, Jamie Love, and Heat Packers all giving various poses dominating the shirt. Jack flips to the back to reveal 'The House stands tall in The Land' written in classic House font. Flip takes the shirt in his hands, convinced now with merchandising, as Jack continues again.
Jack Severn:
So what do you say, friend? Because I think this deck needs a King.
The crowd murmurs in anticipation as Flip stares Jack down, then drops to his back and slips out of the ring. He points at JoJo, then Next, then Level, then to the shirt still extended out by a smiling Jack Severn. It looks for a moment as if King is going to decline this offer... and then he just smiles as he walks to the ring apron. He places his microphone on JoJo's boot and holds up a single finger before going beneath the ring apron. He chucks out a steel chair and from beneath it pulls out a small duffel bag. A quick zip and Flip has a warm smile on his face as he brandishes the now twice-signed photograph and the little red Brawl flag. Flip hands the photograph to Jack who eyes the new Callie Clark signature just above his. Jack almost looks irritated by it, but that seems to wash away as a look of being rather impressed and showing it to his stablemates in the ring who seem equally wowed. Flip raises the microphone in one hand and the little Brawl flag in the other as a HOODED MAN comes up from behind, picks up the errant chair, and
CRACK!
King flops to the steel steps as the man reveals themself, lifting the hood... to show EDDIE DOZIER has returned! Jack hands the shirt to Eddie, who takes it and unfolds it to reveal it was an Eddie Dozier shirt the whole time!
Jack Severn:
Flip, you stupid son of a bitch! Did you really think I was just gonna let you into my crew just like that? No no no no, you've got your place in all of this wrong, man. You should never trust an Oni! And as the Catalyst of Professional Wrestling, it's my job to bring in change, and to strengthen this brand. And King Flip joining The House? I'm sorry, but that was NEVER going to happen! So that's why EDDIE DOZIER is here instead, as our new enforcer! Eddie and I have an understanding, you see, and that's that you have to be absolutely HEARTLESS to truly get to the top! And of course, Callie Clark pulled in a few favors. It's funny, she was VERY adamant against you joining. Wonder why. JoJo, if you would be so kind?
Pompeii does not appreciate as JoJo exits the ring to gladly lift Flip up by the back of his mangy head.
CRACK!
Eddie opens Flip with this second chair shot directly to the face. The two big men drop a few boots before rolling Flip into the ring. Jack continues berating the fallen King as Next Level now lay down quick boots and knees to the neck and shoulders.
Jack Severn:
One thing I've learned recently is that I need to rid myself of fake friends... Of people who will NEVER truly support me. The House? They're MY crew, and they have my back through thick and thin. You? You never thought to reach out after the 2021 Rumble, you just got mad at Dimitri! You threw me away like I was garbage once I stopped being useful, and then you moved on to your next wacky tag team. King Dong? Now the Crimson Masquerade? What you've made PERFECTLY fucking crystal clear to me is that you're nothing but a USER and a tag team SLUT! You broke me, Flip. So now I break you.
Flip has started to chuckle, pissing Jack off even more. Rush and Dozier have entered the beat down, pulling Flip up for a Next Level double superkick. The crowd continues to jeer as Eddie gets Flip in a camel clutch, mocking Flip's signature submission, using the t-shirt in his mouth to stretch him up. Jack berates the King some more.
Jack Severn:
Now let me re-introduce you to Eddie Dozier. He's mean, he's big, and he's pissed off and ready to tear the EWC a new one!
Eddie slams Flip's face to the canvas with authority as Jack offers him the microphone with a big smile.
Eddie Dozier:
Did you miss me, bitches?! Your favorite shithead is back, and I'm here to STAY!
Eddie gives the crowd the finger to a mass of jeers. Brian and Mark have now lifted a still somehow smiling Flip to limp footing. King sees Jack is now a little more than angry. A pained chuckle still comes out of Flip. King is bleeding pretty heavily now from the chair when
CRUNCH!
After having Next Level turn him around, Jack rushes in from behind and breaks the picture frame over Flip's head. Shards of gold and black sharpie'd glass scatters across the canvas. Flip fires awake as he realizes what's just been done. He stares at the glass and his pain, and his anger, and his laughter breaks. He slowly reaches out, on hands and knees, sort of scooping the glass into a pile. The House stop their assault in a moment of bemused curiosity. Meanwhile, Jack has tossed the frame, taken the Brawl flag, and pierced it through the old photograph. Flip now fights back to a bit of a cheer, but he can't get far. With a big JoJo boot and a few Dozier clotheslines, Flip stumbles right into another superkick party. This one slamming him into the corner. Jack gets Next Level to turn Flip around as he spits on the flag and jams it near the spine of the King. Flip lets out a gasp as he falls to one knee. Jack get the microphone from Eddie.
Jack Severn:
Now, Flip, you know how it feels to be STABBED IN THE FUCKING BACK! This right here? This is who I am. Who I've ALWAYS been! And honestly? I think I'm just too sweet.
The House appears ready to celebrate their victory here, all standing proud in a line and ready to raise each other's hands as the lights go out. Pompeii is finally given reprieve from booing as a loud
GOOOONG
signifies the entrance of only one Prime superstar. As the lights come back up, a very concerned Aeon Khronos is already emerging from a Grandfather clock that was not previously ringside. The House, who all but panicked a little thinking maybe The Undertaker was coming to Extreme Wrestling, are now all but belly laughing as Pompeii cheers for Aeon's arrival. Jack can't even speak, he's just pointing and cry laughing at the sole person standing to come to Flip's aid here. Flip, who has ripped the flag from his back, is now lying on the canvas joining in on the laughter. First it's JoJo and Eddie who take note of this and start to assess their surroundings. That's when they notice Xavier Reid standing up in the first few rows of the crowd. Eddie still shrugs it off when the EXT fires off.
THE ACE OF SPADES!THE ACE OF SPADES!



Jack Severn just about shits himself as "Ace of Spades" by Motorhead blares through the arena. Pompeii erupts as a very intense, on-a-mission serious Ace comes bounding through the curtain with a massive block of ice in his hand. Severn places himself behind Eddie and JoJo who remain fairly unphased even as Flip snags the microphone from the canvas and slips out of the ring, falling to one knee at the end of the rampway. With blood cascading down his back, with blood trickling still from his forehead, Flip picks up where he left off with the chuckles. Jack stops JoJo and Eddie as Ace makes his way up the stage and halfway down the rampway. Pompeii cheers even wilder as from over the guardrail comes Xavier Reid. Flip can barely get his thumb up to point behind him as he looks Jack in the eye.
King Flip:
You wanna talk about friends, Jack? That guy doesn't even fucking like me.
He then points toward Reid who is positioning themselves with Aeon on the opposite end of the ring.
King Flip:
And them? Well... that's more, y'know, long-term mutual respect. You know somebody long enough, Jack Severn? And you understand them. Did you think you understood what's been going on? Hm? Do you not understand... the GREAT GAME!?
JoJo seriously cannot contain himself but Jack and now Next Level stop him as Pompeii erupts one more time. Through the crowd on opposite ends come Dio and Stitches. Now even JoJo is starting to see the writing on the wall, but, he and Eddie still don't seem to care as Reid, Khronos, and Ace slide into the ring with King Flip. Pompeii goes nova as Ace King pummels Mark and Brian back to back with the ice. Reid and JoJo pick up right where they'd previously left off, leaving Aeon Khronos to give a valiant but misguided effort against Eddie Dozier. Jack seems frozen in the middle of all this action as Dio and Stitches reach their respective guardrails. Jack stares down at Flip and, if only for a moment, Jack Severn looks afraid. The King gravels at him with a sneer through his eyebrows, head drooped ever slightly, shit-eating grin brandished cheek to cheek.
King Flip:
You can tell the world how you feel about me, Jack Severn. You can use all the angriest vitriol in your vocabulary. But you do realize you just called King Dong, the greatest opening tag team WrestleFest has ever seen,
WACKY
...
Dio aggressively pops over the guardrail as Flip points in his general direction. JoJo and Reid spill through the ropes near the ranpway. Eddie clotheslines Aeon out of the same side of the ring. Jack is able to evade Ace King as Eddie bounds between them. Jack cant take his eyes off Flip as they move their hand to the other side of the ring. Stitches, in a flourish, spins himself over the guardrail and gives a small bow to nobody in particular.
King Flip:
...and you called MY. GOOD. FRIEND.
Flip does a little Jack Severn impersonation. Severn gets it, but he really looks like he wishes he didn't. King chuckles and shakes his head at Jack, chaos still happening around them. Ace King has Eddie in the corner with the ice, but Dozier swaps with him and a boot to the gut sends the block to the canvas. Next Level are slowly getting to vertical bases as well after way too many ice block shots to the dome. King points at Stitches.
King Flip:
Call King Flip what you want, but you shouldn't have used the C-bomb. Very
poor choice of words,
Jack Severn.
Dio and Stitches slide into the ring just as Eddie and Next Level have begun to overpower Ace King. Pompeii is going absolutely ape shit as Ace King, Dio, and Stitches work together, in portion begrudgingly, while Flip lowers the microphone with a chuckle. This becomes a laugh, then bursts forth as Flip springs to his feet and begins screaming out at Jack with his tongue out. Jack is properly freaked out and backing away as his companions slowly get thrown out of the ring on top of JoJo over and over again. Eddie particularly gives a hell of a fight, but after getting taken to the outside ring apron, a double dropkick from Ace and Dio sees Dozier crashing down on Next Level and JoJo Rush. Flip takes a few steps forward now, his eyes welling at the small collection of glass in his free hand. It is at this point Jack realizes he's the sole member of the House in-ring with three high caliber performers in Dio, Stitches, and Ace King surrounding him. Ace, specifically, is fuming right behind Jack Severn with what remains of the ice block in his right hand.
King Flip:
You should never have considered turning on The Connection, Jack Severn, but you allowed voices like
Callie Clark
to cloud your judgment. The woman has shown herself to be a hell of a television title holder in this
fucking pond
but you should never have taken her words over three time, thrice defended, oh no no.
CRASH!
Ice dust and water sprays out like a HHH intro as Ace bombards the back of Jack Severn's head with the now eviscerated block. Ace raises his right hand to an explosive welcome back from Pompeii, looks toward Flip, and winks before firing past him and suicide leaping onto the trying-to-stand House members outside the ring. He gets up, looks back at the chaos, and takes a sea of fives to his back as he hops the guardrail and leaves through the crowd. Meanwhile, for the first time since Hardcore Revolution, Stitches and Dio stand across from one another in the ring. Dio acknowledges the elephant in the room; Stitches, however, once again holds a single finger to his mouth as this time he procures a Chanel brand women's sports bra and tosses it out toward JoJo much to Dio, Flip, Jack, and even Pompeii's surprise.
King Flip:
And to destroy such a high quality piece of merchandise, Jack Severn? To take my memory... and
break it?
Tori comes BARRELING through the curtain, across the stage, and down the ramp toward the chaos. Reid and Khronos aren't particularly ready for the woman as she throws them away from her stablemates. Mark pulls Jack by the shoulder, tearing him from the ring.
FLYING LEARTIUS EFFECT!
Dio leaps to the top rope and flies out toward the chaos, dumping himself right in the middle of it. They were all up and now they're all back down again. Classic wrestling bullshit. King Flip emotionally stares at the glass in his hands as even Stitches peels himself from the ring to join the fight. Pompeii appreciates the action as The House gets poured up the stage with Aeon Khronos, Dio, Stitches, and Xavier Reid forming a sort of barrier between the rampway and King Flip in the ring. Stitches is first to start edging toward the guardrail.
King Flip:
Enjoy the mess you've made here this evening, Jack Severn. For the next time you see me?
Flip grits his teeth as he throws the glass out to the thinly-padded concrete in a rage.
The Mad King:
Next time you see us? You will truly suffer for your transgressions on this night. You will suffer every syllable as The Mad King
FORCES
you to swallow them. You see the gold sharpie, Jack Severn, you saw the Callie Clark autograph. And something
TOLD ME
, Jack. Something bellowed out to The Mad King that such a
terrible fucking facade
could happen. To think that The House could prop up The Mad King in ANY way is a joke in and of itself, Jack Severn, but for you to have the gorilla nuts to REPLACE ME with nobody better than Tyler Bradford's title holder? Callie Clark's failed tag partner? So you look long and hard at that glass, Jack. Because that. Is what. You. Chose.
T H E M A D K I N G
flies across the tron, followed by the usual big red pyrotechnic, and "Heimdallr" plays. A few beads of emotion drop down King's face as he backpedals with a somber wave. Flip slips out of the ring as The House collects themselves up the stage and slowly, and some begrudgingly, get pulled through the curtain by fellow members. Reid makes a point to shake Flip's hand before returning to his seat. Flip has gotten up the rampway now as Aeon gets to the Grandfather. They exchange a knowing nod, Jack the last man on the stage. Flip and Jack connects eyes one last time. King isn't mad, he's disappointed, but he still points towards Grandfather and lets out a barely audible "make sure you laugh again" before the lights go out.
GOOOOOOOOONG.
The lights come back, Grandfather is nowhere to be seen, and Jack. shakes his head, and laughs to himself as he backs out through the curtain. Stitches has since exited stage right and King Dong throw arms over each other, making their way around the rampway to a side exit.
Mason:
What has just transpired here at World Wide?! ACE KING returns to EWC?!
Livingston:
Forget that jerk, Eddie Dozier is in The House! What do you think of that, Eric?
Mason:
I think we haven't seen the last of all this .....
We head backstage and the crowd give a pop as we open on the Indy Champion, Scorpio, sat in his dressing room. The S-Factor is staring at his own reflection in the mirror with a contemplative expression on his face. Behind him Crème de la Crème is pacing up and down with a glass of white wine in her hand, clearly mid monologue as she struts.
Crème:
So as I say, the key to this one is going to be combatting Gabi's speed and not letting Dalilah get her momentum up, with that in our arsenal we can take this. Another retention for the Indy Champion… gosh it's going to be
fabulous
isn't i—are you even listening to me?
Crème puts a hand on her hip and narrows her eyes as Scorpio remains staring at himself. She snaps her fingers a few times and finally catches the former Prime Minister's attention as he sighs and turns.
Scorpio:
Sorry darling I was away with the fairies…
Crème:
Well quite! This is no time for a pride month-themed daydream, we can celebrate
after
the match.
Scorpio:
It's not that.
Crème:
Charlie Puth's latest queer-baiting tweets? Because fair enough he did look stunning.
Scorpio:
No…
The S-Factor's shoulders slump slightly and the smile falls from Crème's face. She sits herself down on a nearby chair.
Crème:
Oh this is serious, isn't it?
Scorpio slowly nods.
Crème:
Come on, out with it!
Scorpio:
I think it's time…
Crème:
… time?
She looks quizzically at her client as Scorpio throws her a knowing look. She stifles a slight gasp.
Crème:
Oh! Are you sure? You're back in your groove, a fighting champion, the crowd are on your side, you're slaying Prime!
Scorpio:
It feels right. I've been thinking about it since the start of the season and I
know
it's the right time to do it.
The drag queen manager gently places a supportive hand on his shoulder, to which he offers a thankful smile. She wraps him up in a warm embrace and the pair stand there together holding each other for a good few moments. This is the embodiment of a wrestler and manager who've been through it all together.

Crème:
You're certain about this, aren't you?
Scorpio:
I am.
She nods her head slowly, looking slightly sad but also proud.
Crème:
You know I'm in your corner for
anything
. I mean fuck you sacrificed me off the top of the cell to win the Undisputed once upon a time…
Scorpio:
Absolutely worth it to be honest.
Crème:
Oh I agree wholeheartedly. We're a team, to the very end.
Scorpio:
I love you babes.
Crème:
Oh stop being a soppy prick you've got a championship to retain. War paint on, shoulders back, shove a Louboutin heel down a couple of throats. Got it?
The S-Factor smirks as he salutes his commander.
Scorpio:
Got it.
The pair wrap one another in a warm embrace as the crowd give a little cheer.
Mason:
Scorpio sounds like he's made an important decision, what do you think it could be?
Livingston:
Knowing the Indy Champion he's probably over-dramatizing the choice to wear a different shade of lilac tonight or something… I don't know, Eric!
And with that, we go to ....
We return to ringside where the top prize in professional wrestling is on the line!
Mason:
I cannot wait for this one, Paramount's El Pablo comes to PRIME's show to attempt to unseat our World Champion!
Reid:
The following match, set for one fall, is for the EWC Undisputed Championship! Joining us first, the challenger, residing in Puebla City, Mexico and weighing in at 180 pounds...
EL PABLO!


A cry of "VIVA LA RAINBOWLUTION!!!" leads to 'Party Hard' by Andrew WK hitting the soundsystem, as the stage and ringside area becomes bathed in flashing, flickering, brightly-coloured lighting. As the main hook hits, El Pablo bursts through the curtain, playing to the fans and chugging Skittles like a Steveweiser. He charges down the ramp and slides under the ropes into the ring, before running up the turnbuckle and tossing a couple of fistfuls of Skittles out into the adoring crowd. After offering a final salute, he hops back down to the canvas, handing his belt to the referee and performing a few final stretches as his music fades.
Reid:
And the opponent, making her way to the ring, weighing in at 125 pounds, from Shinjuku Japan....... representing Shinijoshi.. .she is the EWC Undisputed Champion, The Onihime...
NARUMI TSUTSUMI!


Stage spotlights shine down in the dark as "The Baddest" by Raon Lee begins to play with the oni princess skipping onto the scene in a pink oni mask, wearing her Undisputed Championship around her waist, Narumi waves at the fans as the spotlight follows her. As she makes her to the ring apron, she turns to the camera to take off her mask and strikes the Shinijoshi's double deuce pose as the lights turn back on in the arena. She enters the ring to skip around and heads to the top turnbuckle, the Undisputed Championship around her waist as she winks at the crowd with a smile.
DING DING DING
Pablo runs at Narumi and spins around her for a crucifix driver that Narumi counters into a Samoan drop. Narumi grabs Pablo's left arm and applies an armbar but Pablo is quickly to his feet. He leans against the ropes before shooting Narumi off them and knocking her to the mat with a standing shoulder block. Narumi gets to her feet and stings Pablo across the chest with a knife edged chop before running off the ropes. Narumi jumps for a rear view but Pablo sidesteps her and knocks Narumi to the mat with a clothesline. He makes a cover.
ONE…
TWO…
THR… NO! KICK OUT!
Narumi lifts a shoulder off the mat to break the count. Pablo pulls Narumi to her feet and smacks her in the temple with an elbow strike. Pablo runs off the ropes and throws himself at Narumi with a body press. He leaps over Narumi and comes down on her with an elbow drop to the chest. As Narumi gets to her feet, Pablo runs off the ropes and jumps for a code red. Narumi counters with a back drop. She cracks Pablo on the back of the head with a heel kick and then again on the side of the head with a roundhouse kick before making a cover.
ONE…
TWO…
THR… NO! KICK OUT!
Pablo gets a shoulder off the mat to break the count himself.
Mason:
Both with early attempts at a win here.
Livingston:
That was one nasty kick, Eric.
Narumi lifts Pablo to his feet and drops him to the mat with a fameasser. Narumi slides to the middle turnbuckle as Pablo pulls himself to his feet. Narumi leaps hitting Pablo with a second rope fameasser she rolls him over and makes a cover.
ONE…
TWO…
THR… NO! KICK OUT!
Pablo manages to roll a shoulder off the mat to break the count. Narumi stomps on the raised shoulder as she gets to her feet. Narumi lifts Pablo to his feet and whips him hard into the corner She follows him with a corner splash. Pablo drops to a seated position in the corner where Narumi runs at him with a bronco buster. Pablo staggers out of the corner where Narumi meets him with a Superman punch. She hooks the leg.
ONE…
TWO…
THR… NO! KICK OUT!
Pablo rolls to his side to break the count. As Pablo gets to his feet, Narumi runs off the ropes and throws herself at Pablo with a rear view Pablo catches her mid air and drives her back with a German suplex. Narumi gets to her feet as Pablo hits her with a floatover neckbreaker. He makes a cover.
ONE…
TWO…
THR… NO! KICK OUT!
Narumi manages to get a shoulder off the mat. Pablo lifts Narumi off the mat and onto the top turnbuckle. Pablo exits the ropes to the ring apron. He leaps to the top rope and springboards into a frankensteiner that brings Narumi crashing to the mat. Pablo grabs at Narumi's legs as the referee counts.
ONE…
TWO…
THR… NO! KICK OUT!
Narumi just manages to push herself free to break the count.
Mason:
And a kickout by the champion! This match is firing on all cylinders here.
Livingston:
And still Narumi Tsutsumi kicks out. I bet Pablo gonna be frustrated with that.
Narumi slowly gets to her feet as Pablo rolls to the apron. He gets to his feet and springs into the ring hitting a Furry Ninja Strike. Narumi drops to the mat where Pablo makes the cover.
ONE…
TWO…
THR… NO! KICK OUT!
Narumi rolls to her side again to break the count. Pablo climbs to the top turnbuckle and throws himself at Narumi with a moonsault. At the last second, Narumi rolls to the side and Pablo hits nothing but the mat. Pablo staggers to his feet where Narumi knocks him down with a Master Sword. She covers him.
ONE…
TWO…
THR… NO! KICK OUT!
Pablo manages to push himself free. Narumi grabs Pablo to pull him to his feet but he rolls Narumi in a small package. The referee counts.
ONE…
TWO…
THR… NO! KICK OUT!
Narumi manages to push herself free to break the count. Pablo charges at Narumi for something but Narumi throws herself at Pablo rolling him up with a school boy. The referee counts.
ONE…
TWO…
THR… NO! KICK OUT!
Pablo rolls out of the pin attempt and both lay on the mat. The crowd is on their feet clapping for both competitors.
Mason:
A series of near falls has both superstars on the mat! Incredible sequence!
Livingston:
If one can roll the other over at this point it may be over. Question is who rolls who first?
Both slowly get to their feet. Narumi twists and smacks Pablo on the jaw with a back elbow and both drop to the mat. Narumi rolls to the ring apron and drags herself to the top turnbuckle. A quick prayer before throwing herself at Pablo and crashing down on him with Queen Me. She drags herself to Pablo where she rolls him over and makes a cover.
ONE…
TWO…
THR… NO! KICK OUT!
Pablo rolls onto his side breaking the count. Narumi lifts Pablo to his feet and snapmares him back to the mat. Narumi runs off the ropes looking for a kick but Pablo sees it coming and ducks. Narumi runs over him and off the ropes where Pablo throws himself at Narumi with a clothesline. Pablo pulls himself to his feet before dragging Narumi to hers. Pablo whips Narumi into the corner and then climbs the turnbuckle next to it. He runs across the ropes hitting a Five Star Express. Both crash to the mat. Pablo rolls Narumi onto her back and makes a cover.
ONE…
TWO…
THR… NO! KICK OUT!
Narumi rolls to her front to break the count.
Mason:
How are they still going? Sooner or later the body has to give out even if the mind is willing!
Livingston:
Someone's gonna reveal themselves to be tougher, Eric, and even if it kills me to say so, I'm rooting for Narumi here!
Both pull themselves to their feet and a forearm battle erupts as they smack each other with forearms. Narumi misses and Pablo hits Narumi with a forearm that staggers her back against the ropes. Pablo jumps for a Taste The Rainbow. Narumi grabs the ropes to counter and Pablo drops to the mat. He staggers to his feet where Narumi grabs him hitting Paymon. Pablo drops back on the mat where Narumi hooks the leg.
ONE…
TWO…
THR… NO! KICK OUT!
Pablo just manages to get his shoulder off the match breaking the count. Narumi stares at the raised shoulder with wide eyes. She pulls Pablo to his feet and hits a second Paymon, She drops onto Pablo where the referee counts.
ONE…
TWO…
THREE!
DING DING DING
Reid:
And your winner, via pinfall and STILL EWC Undisputed Champion...
NARUMI TSUTSUMI!!!
Narumi rolls from the ring and drops to her hands and knees at ringside. She stays there for a second before using the apron to pull herself to her feet. She lifts her championship from the apron, where the referee had sat it, and walks up the steps. She raises the championship with both hands to the cheers of the crowd. Behind her, Pablo lays with his back against the turnbuckles and he applauds the champion.
Mason:
Tsutsumi has done it! She has retained the Undisputed Championship here tonight against El Pablo in an incredible match!
Livingston:
Pablo gave it everything he had, I will give him credit for that one, but he just could not stop PRIME and Narumi here tonight. I'm gonna be thinking about this match for a long time. They need to run this back. She escaped by the skin of her teeth on that one.
Mason:
Certainly both superstars are worthy of that Championship, Pablo's time will surely come but Narumi takes the all important victory here on PRIME's night!
As Narumi continues to celebrate, our camera cuts to .....
Callie Clark is walking through a hallway backstage, her championship resting on her shoulder, but she stops suddenly outside the locker room of The House, and shoots a glare the way of someone.
Callie:
What are YOU doing here!?
The camera pans over and shows Eddie Dozier standing there with a smug look on his face.
Dozier:
Hey, Callie. I tried to call you. You didn't answer. You ignored my texts. You blocked me on social media. I was trying to reconcile with you.
Callie:
Yeah because in case you forgot, YOU abandoned me. I was just starting to get my footing in EWC and suddenly the rest of Sabotage ghost me. I tried the whole "friends" thing with you, it didn't work. But I suppose I do owe you a small thank you…that anger I had towards all of you fueled me to win this title, vanquish my demon in that former champ and become greater than I've ever been.
Callie smirks and adjusts the title on her shoulder.
Eddie:
Well, since I couldn't get ahold of you, I called Jack and told him I had a lot to make up to you. I can't speak on behalf of Gideon or Tyler. They're both lost souls, it seems. But I'm back. You have to understand why I left… well, you probably don't care. If you did, I would think you're getting soft. You're very clearly the best you've ever been. Maybe I DO deserve a little credit. Slice it however you want.
Callie shoots Eddie a look. Eddie puts his hands up.
Dozier:
Easy, Callie. The point is that I am here to apologize to you. I'm part of The House now. Honestly? I was hoping you'd have a match tonight. I would've helped you win. It might've meant a bit more than this encounter…
Callie:
I don't book the shows, wish I did.
She shrugs.
Callie:
But on the bright side it makes my historic title reign even longer. Closing in on Griffin Hawkins day by day, defense by defense…
She smirks proudly.
Dozier:
That dinosaur doesn't have shit on you! Look, I saw potential in you which is why you were chosen by Sabotage in the first place. Like you said, look at you now! Your potential has been unleashed. You've grown into what I said you would be. And, now that I am back, we can run the EWC with the rest of The House. They're not going anywhere. Tyler and Gideon being non-existent is most of the reason I fucked off to begin with. It wasn't because of you. Sabotage was going nowhere and I was holding you back. I am not here to hold you back, but if you want to team up again then I would love to. We can fuck shit up!
Callie thinks for a second, then shakes her head.
Callie:
You might be in The House now, but I knew nothing about that. I don't forgive easily, just ask my sister who's still on my block list. What because I'm having the run of my career you wanna be friends again, ride my coattails? I'm better off doing my thing. I can be civil, and anybody not coming for me is a bonus, but I don't trust you still.
Dozier:
I get it. You're mad. Don't worry. I'm going to make it up to you.
Callie walks off without saying anything. Eddie stands there and lets out a sigh but looks determined to live up to his words and we go to .....
We return to ringside where referee Linda Vine is standing inside the ring. The crowd is still going bananas as Linda checks the ring ropes.
Mason:
What a match we just witnessed for the Undisputed Championship and not it's time for our main event. The Indy Championship is on the line and John, I cannot wait for this one.
Reid:
The following match is a triple threat match and it is for the Indy Championship. Joining us first, from The Darkest Reaches of your mind, weighing in at 125 pounds ...
DALILAH ASHE!


Ready For Combat by Icon For Hire begins to play and a purple glow illuminates the arena and a violet mist rises from the stage bringing with it the smell dying roses. The curtain parts as Dalilah Ashe appears wearing a crown of black roses and thorns which prick her pale brow bringing small drops of dark red blood. She opens her arms to hold the crowd in the long cold embrace of her contempt.
Cocking her head to one side and holding her arms stiff at her sides she begins a long zombie walk to the ring, followed closely by her handler Lacey Savage who herself walks in the shadow of her bodyguard Bedlam Briggs. Climbing stiffly up onto the apron Dalilah looms over the audience like some ancient icon of sex and death. She sneers down at them, slowly wetting her painted lips with the tip of her tongue before throwing her head back and screaming like a banshee. Sliding between the ropes with an evil expression she stares down her opponent with a look of contempt and nothing but bad intentions.
Reid:
And her opponent, from Honolulu, Hawaii, weighing in at 120 pounds ...
GABRIELLE VISCONTY!


The lights in the arena dim as a single spot light shines down on the entrance. BLACKPINK's "Shut Down" begins to play as the EXTREME-TRON lights up to display G A B I V E E ! ! ! before the lyrics to "Shut Down" begin to scroll across it.
It's not a comeback since we've never left
Heads turn, careful, you might break your neck
Pink ice drip, drip, drip, freeze 'em on sight
Shut it down, what, what, what, what?
It's not a game since we've never lost
Bark, because the leash on your neck is mine
Pedal to the metal, we go two-zero-five
Shut it down, uh-uh, uh-uh
Gabrielle Visconty runs out of the back and stops at the top of the ramp, followed a second later by Buddy Love. Her blue eyes scan over the area as the fans welcome Gabi Vee with cheers. A huge grin spreads across her face before her and Buddy walk down the ramp and towards the ring. The lyrics continue to follow along on the X-Tron.
Nah, you don't wanna be on my bad side, that's right, I'm slidin' through
Bunch of wannabes that wanna be me, me three if I was you
Been around the world, pearls on ya girl, VVS's we invested, uh
Need a lesson, see the necklace, see these dresses
We don't buy it, we request it, uh
A rock star, a pop star, but rowdier
Say bye to the paparazzi, get my good side, I'll smile for ya
Know it ain't fair to ya, it's scarin' ya like what now?
BLACKPINK in your area, the area been shut down
It's a shutdown
Gabi slaps hands and interacts with the crowd before she hops up nimbly onto the edge of the ring to grin out at the crowd once more. Gabi turns and springboard herself gracefully into the ring, then ventures over to her corner where Buddy has taken his place outside the ring. The two share a brief conversation before Gabi turns her attention back to the ring.
Reid:
And their opponent, from London, England, weighing in at 205 pounds, he is the current reigning and defending Indy Champion ...
SCORPIO!


'Rule Britannia' hits the speakers as red, white, and blue lighting flashes around the arena. The crowd begin to cheer with a few smattered boos as the image of a waving Union Jack is displayed on the X-Tron. Superimposed on this is the message "Please be upstanding for your Prime Minister". After a little while the orchestral music fades down..
'Iconic' - Madonna feat. Chance The Rapper hits the speakers as the house lights go down, switching to a spotlight focused on the curtain. It parts, revealing 'The S-Factor' Scorpio stood behind, a hand on his hip cutting a beautiful silhouette. He sashays forward, a long coat dripping in jewels swaying with every step. Behind him steps Crème de la Crème, Scorpio's drag queen confidant and manager. The two look to one another and nod, before Scorpio opens his coat and drops it to the floor, revealing another stunning outfit. He steps down the ramp with a confident strut, emulating that of the catwalk models of Paris and Milan, before reaching the ring. Scorpio climbs up one set of steps as Crème climbs the other, parting the ropes to allow 'The S-Factor'' in. Stepping into the middle of the ring Scorpio raises one arm, and blows a kiss with the other, a smile forming on his beautifully made-up face.
Livingston:
All three competitors look ready tonight. Any one of 'em can walk out with the Indy Championship in hand.
DING DING DING
Scorpio and Dalilah Ashe are nose to nose as the bell sounds. Scorpio is bad mouthing her as Dalilah is giving it right back to him. As they pull away from each other, Gabi comes charging at them and knocks both of them down with a clothesline. Gabi bounces off the ropes as Dalilah drops down in front of her. Gabi steps over her as she catches Scorpio with a hurricanrana sending him flying across the ring. Gabi springs back up to her feet, moves toward Dalilah who catches her with a picture perfect dropkick. Gabi drops holding her chin as Dalilah follows it up with a sliding boot to the side of Gabi's face. Dalilah quickly goes for the cover.
One
Tw…..
Scorpio manages to kick Dalilah in the ribs while breaking up the pin attempt. He grabs Gabi by the hair and pulls her up to a vertical base. He goes to fling her but she counters with a cartwheel. Gabi turns only to get met with a double sledgehammer to the face. Gabi is holding her face as Scorpio grabs her by the head and slams her face first into the canvas. He too goes for a quick cover.
However right as Linda gets into position, Dalilah lands right on top of them with a running senton. Dalilah follows it up with a flipping neckbreaker while capping it off with a leg drop across Gabi's throat. Dalilah once again goes for a cover.
One
Tw…
Gabi gets her shoulder up as Dalilah gets up to her feet. She walks around Gabi, goes to pick her feet up but Gabi uses her feet to hook around Dalilah's head and connects with a headscissors while shooting Dalilah across the ring. Gabi is back to her feet as she splashed Scorpio in one corner and connects with a springboard dropkick to him seated in the corner. She quickly gets up, grabs him by both feet, lifts him up before falling back word into a sit out powerbomb while driving the back of Scorpio's head into the canvas. Gabi keeps him in position but gets smacked in the face by Dalilah who connects with a low basement dropkick.
Mason:
Stiff shot by Dalilah there.
Livingston:
Yeah, you think so, Eric? No love lost between any of these people.
Dalilah grabs Gabi by her hair and drags over towards the corner. She repeatedly drives Gabi's face into each turnbuckle before stomping a mud hole in her. As she is doing this, Scorpio shoves Dalilah to the side and sticks his foot under Gabi's chin and presses down. Dalilah grabs Scorpio by the arm and spins him around. He holds a finger up towards her before turning his attention back to Gabi. Dalilah spins him around again but he just pie faces her. Scorpio continues to stomp Gabi in the corner until Dalilah springs off the ropes and connects with a spinning roundhouse to the side of Scorpio's head. Scorpio staggers as Dalilah follows it up by bouncing off the ropes but Scorpio catches her coming at him with a quick powerslam. Scorpio shakes his head as he stands up to his feet before putting the boots to Dalilah.
Scorpio turns his attention back to Gabi. She kicks him in the stomach multiple times before pulling herself up onto the top turnbuckle. Scorpio is holding his midsection as Gabi comes flying off the top rope and connecting with a cross body. Gabi rolls off of Scorpio and gets out onto the ring apron. She motions for Scorpio to get up. As Scorpio is slowly getting to his feet, Dalilah sprints toward Gabi and launches herself through the middle rope like a lawn dart. The shot knocks Gabi off the apron as Dalilah is draped over the middle rope.
Scorpio sees this, bounces off the ropes before dropping all of his weight down across Dalilah's back. Scorpio backs away, sprints toward the ropes, slides under them and open palm strikes Dalilah across the face. Scorpio is patting himself on the back until Gabi catches him with a diving lariat off the barricade. As Gabi is getting back up to her feet, Dalilah comes flying toward her and connects with a suicide dive. Gabi goes flying back first into the barricade as Dalilah slowly gets up to her feet. She picks up Scorpio, slams him face first into the ring apron before driving him back first into the barricade. She continues to stomp away at him until Gabi connects with another dropkick to the side of Dalilah's head. Dalilah staggers as Gabi continues to throw rights and lefts into Dalilah's midsection. As Gabi gets closer to Dalilah, Dalilah catches her with a knee to the midsection followed by dropping her chest first across the announce table.
Mason:
Good lord! The action is right in front of us!
Livingston:
A front row seat to some Dalilah dominance, Eric!
Gabi is holding her chest as Dalilah drops her again across the announce table before shooting her back inside the ring. Dalilah climbs up onto the ring apron as she measures Gabi. Gabi slowly gets up to her feet as Crème grabs Dalilah by the foot as she is about to leap. Dalilah looks down Crème who has both hands in the air as Lacey spears him to the ground. They start rolling around the arena floor as Dalilah springs off the ropes looking for a hurricanrana but Gabi manages to catch her in midair. Gabi spins before dropping down into a seated position while driving Dalilah down with a power bomb. Gabi goes for the cover.
One
Two
Thr……
Right as Linda is just about to strike the canvas for a third time, Scorpio slams his knee into the side of Gabi's head. Gabi falls over as Scorpio picks Dalilah up and flings her over the top rope. Scorpio maintains a tight grip on Dalilah as he pulls her through the ropes. He looks into her eyes before planting her face first into the canvas. A small trickle blood escapes the corner of Scorpio's mouth as he uses the ropes to spring up before dropping a knee down across the chest of Dalilah.
He gets back up to his feet and turns his attention towards Gabi. Gabi is just now getting back up to her feet as Scorpio charges her and nearly engulfs her with a full body attack. Gabi crumples as Scorpio drags her across the ring and places her in the corner. Scorpio quickly goes to the opposite corner and comes charging at her. Gabi doesn't get a chance to move as Scorpio strikes with both knees to her chest.
Mason:
The Indy Champion isn't going down without a fight here, Scorpio connecting hard with those knees.
Livingston:
Visconty is gonna be out for a while after that. I know so.
Scorpio backs away again looking for another shot but Dalilah comes up behind him. She connects with a multiple revolution headscissors takedown. Scorpio goes flying in the opposite direction as Dalilah charges at Gabi and connects with a low angle cross body. Dalilah immediately crawls out onto the ring apron, climbs up to the top rope and lands a double stomp to Gabi's chest.
Right as Dalilah goes for the cover, Scorpio comes springing off the ropes and connects with a tornado DDT. Dalilah flips onto her stomach following the impact as Scorpio pulls her up by the hair. As he is holding her, Dalilah takes a finger and pokes him in the eye. She proceeds to kick him in the gut before connecting with Ashes to Ashes. Scorpio's head snaps back as Gabi comes flying off the ropes and connects with a satellite DDT.
Mason:
You were saying, John?
Livingston:
She got lucky on that one.
Dalilah turns Gani towards her, kicks her in the gut before connecting with Die Monster Die. After connecting, Dalilah bounces off the ropes while connecting with a Ghouls Night Out across Gabi's back. Dalilah steps out onto the ring apron. She gives a little smirk before springing off the ropes looking for a frog splash but Gabi manages to get her knees up in time.
Dalilah is holding her stomach as Scorpio manages to catch her with an AGR. Scorpio waits for Gabi to get up. Gabi slowly gets up as Scorpio spins her around but gets caught with an enzuigiri to the back of his ear. Scorpio is holding his head as Gabi springs off the ropes and connects with an Angelbomb. Scorpio falls down as Gabi quickly goes for the cover.
One
Two
THREE!
DING DING DING
Reid:
here is your winner by pinfall and the
NNEWWWWWWWW INDY CHAMPION
...
GABRIELLE VISCONTY!!!
Cheers erupt throughout the crowd as Gabi holds her arms up high. Tears slowly form in her eyes as she is handing the Indy Championship. She hoists it in the air as Scorpio begins to stir. The crowd goes insane for the 'Angel of PRIME' as she climbs to the top turnbuckle with her new championship. Fireworks illuminate the night sky behind her.
Mason:
Gabi Vee has done it! She has climbed to the top of the mountain here on PRIME! We have a new Indy Champion here at World Wide!
Livingston:
God, I'm going to be sick! Gabi Vee? As the Indy Champion!? I cannot believe this!
Mason:
All three superstars gave everything that they had tonight and ..... what's going on in the ring?
As the dust settles on the main event the crowd are still buzzing. The S-Factor stands in the middle of the ring looking saddened by losing the Indy Championship. He stares around the crowd, who despite everything, are showing him love. As he holds a hand to his chest and nods to the fans Crème de la Crème climbs into the ring with a microphone in hand. The pair lock eyes and Scorpio suddenly stops and takes a deep breath, looking quite serious and reflective. Off-mic the pair have a conversation that looks like Crème is confirming that he really wants to do this, to which he nods…
Mason:
We saw Scorpio talking about having come to a decision earlier and it looks like he wants to say something.
Livingston:
Rumours abound that he's changed his skincare routine and wants to tell us all his new moisturiser, Eric.
"Iconic" fades out as Scorpio takes the microphone and pauses briefly, taking a deep breath. The crowd quieten down as he begins to gently pace in the middle of the ring.
Scorpio:
First of all I want to thank Dalilah and Gabi for a hell of a match. They put me through my paces and proved that it's not always the veteran's day. An enormous congratulations to Gabi, you were the better wrestler on the night and you deserve the Indy Championship. But never forget baby whilst THE BADDEST BITCH ON THE FUCKING PLANET remains on Prime that title ain't safe on your shoulder.
A pop from the crowd as Scorpio gives a smile.
Scorpio:
You know I've been reflecting a lot recently. I've been in this game for 16 years, I turned a very youthful 39 a couple of weeks ago…
He pauses briefly and looks out at the crowd.
Scorpio:
Oh come on people that was your cue to act surprised, for fuck's sake.
He gives a little laugh as a few pockets of the crowd go "OH WHAT?!" and cheer.
Scorpio:
But in all seriousness I've done this
a while
. I've had an amazing 16 years in the squared circle. I've held all manner of titles, I've broken records, I've ended historic reigns more than once, I've scooped endless awards. I came within
millimetres
of becoming the President of the EWC. I've been to the highest highs of this sport, and I've been to the lowest lows… both mentally and being burned alive at the bottom of the Insanity Cage. I've really done it all, and fuck it, I did it all in high heels!
A pop from the crowd as he gestures to the signature Louboutin wrestling boots. Scorpio sighs deeply and pauses for a moment taking in the crowd's reaction.
Scorpio:
I did a lot of self-analysis at the end of last season and coming into this one I wanted to be someone I could be proud of. I wanted to give myself a lasting legacy, something to leave you all with, a memory of the best Scorpio I could be. I'll be 40 next year, I'll have wrestled for almost half my life, and that takes its toll…
Mason:
I don't think this is about skincare or shades of lilac?
Livingston:
No I think this is serious?
Scorpio looks a little choked up as he pauses again, and Crème gently pulls him in for an embrace. The crowd sense the tone of this speech and begin to cheer loudly as Crème whispers some words of encouragement in his ear. A chant of "OUR PRIME MINISTER" begins and that's enough to break the S-Factor as some tears begin to fall. He wipes them away and mouths "Thank You" to the fans before collecting himself.
Scorpio:
Jesus Christ I told myself I wouldn't be that bitch yet here I am, the big bad of the EWC for so many years, fully fucking crying in front of you. Right. Get it together Scorps you're still a force to be reckoned with…
He paces the ring a couple of times as the chant continues.
Scorpio:
I've been thinking about this for a while and I think the time is right. I've seen far too many legends of this sport cling on for too long and go out as shadows of themselves, and that
will not
be me. So… my darling EWC…
this is my final season
. In six months at WrestleFest XXI I'm hanging these Louboutins up and bowing out. And I swear to you… I FUCKING SWEAR TO EACH AND EVERY SINGLE ONE OF YOU IN THE STANDS AND IN THE LOCKER ROOM… I'm going out ON TOP. Oh
darlings
you're getting a full force, unstoppable, unbeatable Scorpio for these final six months.
Many members of the crowd look shocked by the announcement however the atmosphere in the arena is one of full support. Cheers go out across the fans as Scorpio wipes his eyes once more.
Scorpio:
Whatever the general managers have in store for my final run there are two people out there who defined my career here in the EWC, and there are no two I'd sooner go out to. I'll be making announcements for WrestleFest in due course... until then… I love you… and thank you.
He drops the microphone and lifts a defiant fist up high as "Iconic" hits the speakers. A roar of "PEOPLE'S CAMP! PEOPLE'S CAMP!" and "SCORPIO! SCORPIO!" breaks out amongst the crowd as Crème wraps him up in another hug. He keeps the arm raised high as he full on cries into Crème's shoulders.

Livingston:
Wow… Really?
Mason:
Well there you have it folks. For the past five years Scorpio has been one of the dominating forces in the EWC, he almost became our President during his 2020 reign of terror, and at this year's WrestleFest he's saying goodbye.
Livingston:
Who do you think the two he's planning on facing for his final match will be? I mean that's a man who's battled near enough everyone on the roster at some point, and even some people who aren't even active competitors.
Mason:
Whoever it is I daresay we've got a match of the year candidate on the cards already! That is everything we have for you tonight ladies and gentlemen! For everyone here at PRIME, including my broadcast partner John Livingston here, I am Eric Mason wishing you goodnight! What a Pay-Per-View! We will see you on July 16th, for Invasion Night! A new Indy Champ in Gabi Vee! Scorpio retiring! What an evening! Goodnight everyone!
We fade to black on an image of Scorpio, as he takes a bow ...
END SCREEN

..................................................................................................................

SEGMENT WRITERS
KRUEL MASTERS
HEAT PACKERS
NEXT LEVEL
XAVIER REID
GABI VEE
IBUKI ITO
KING FLIP
JACK SEVERN
STITCHES
DIO
AEON KHRONOS
EDDIE DOZIER
ACE KING
CALLIE CLARK
EL PABLO
SHINIJOSHI
SCORPIO
..................................................................................................................
RECAP OF WINNERS
TAG-TEAM CONTENDERS MATCH
Heat Packers Vs Kruel Masters
WINNER(S): Heat Packers
...

GLADIATOR FIGHT
Sunny Skye Vs Jojo Rush
WINNER(S): Sunny Skye

...

CASH VS FAITHFUL CHANCE
NEVAEH Vs Stephanie Matsuda
WINNER(S): NEVAEH

...

IMPROMPTU MATCH
King Flip Vs Jack Severn
WINNER(S): Jack Severn

...

EWC UNDISPUTED CHAMPIONSHIP
El Pablo Vs Narumi Tsutsumi (C)
WINNER(S): Narumi Tsutsumi
(Still EWC Undisputed Champion)

...

EWC INDY CHAMPIONSHIP
Dalilah Ashe Vs Gabi Vee Vs Scorpio (C)
WINNER(S): Gabi Vee
(NEW EWC Indy Champion)

...


...............................................................................................................…
El Pablo Vs Narumi Tsutsumi

Jack Severn & Gabi Vee
N/A

© THE EXTREME WRESTLING CORPORATION 2023