Post by EWC on Jul 24, 2023 20:33:44 GMT -6



















WARNING:
This live event contains strong coarse language (L), and intense violence (V) which may be unsuitable for younger viewers. None of the matches you are about to watch have been predetermined. Only some of the thematic story-lines have been discussed beforehand. Accordingly, EWC and it's producers must insist that no one attempt to recreate or re-enact any match or activity performed in this live event.
PARABELLUM

Brought to you by EWCTV, Under Armour, Sony and Dr Pepper
LIVE! from Phuket Island
Tickets available at the venue box office, the official EWC website & toll free: 1-800-EXTREME
Ticket prices (in USD):
$120, $60, $45, $30, $25, $20, $15
Prices do not include service charges or facility fees
PARABELLUM 2022

Commentators: Marcus Woo, Valentina Gomez

Announcer: Nina Dobrev
Senior Referee: Toyo Yasahiro
Referees: John Dean & Niklaus Forbes
Interviewers:
Ace Heart & Pepper Montana
"This is War" by Alter Bridge begins to blast throughout the Island as they rock the stage!



Video footage detailing historic events over the EWC's Twenty Four year history.
From March 1997 all the way down to the most recent episodes of Monday Night Brawl, Friday Night Rampage, Paramount Wrestling and EWC Prime!
Images of previous EWC Champions are shown, starting with the very first Champion Black Ninja, then moving onto Big Danny Mac and Steve "The Predator" Bennett. Sped up footage then shows a special montage of Memphis Reigns, Shadow Man, Hirsh Valentine, Jesse Nunez, Hurricane Jeff, Moses Lake, James Chambers, BDC, Jay Cee, Stray, Gladiator, The Rev, Drake, Xplode, Luke Wolfe, Natalie Young, Candy, Ace King, Dominic Sanders, Cyrus Black, Melody Malone, Scorpio, Xavier Reid, JFS, Stitches, and Lavender all with the EWC Championship.
This is followed by highlights of showcasing current EWC Champions:


Narumi Tsutsumi
Xavier Reid
3pAC
Melinda Rhodes
Mercenary & Vin Havoc
Ibuki Ito
Gabrielle Visconty
Cyrus Black
Andrea Hernandez
Sally Talfourd
Callie Clark
Sunny Skye


The opening pyros hit and here we go.
The energy in Thailand is breathtaking as the crowd is absolutely electrifying in their uproar of cheers.
Spotlights circle around the Island as the thousands of fans in attendance are shown in a wide angle shot. The camera then pans back out showing a full-scale view of Phuket Island and zooms in on some crazy fans. The crowd is rowdy, chanting the company's namesake at such a loud volume that it's a wonder that the music can be heard at all.
EWC
EWC
EWC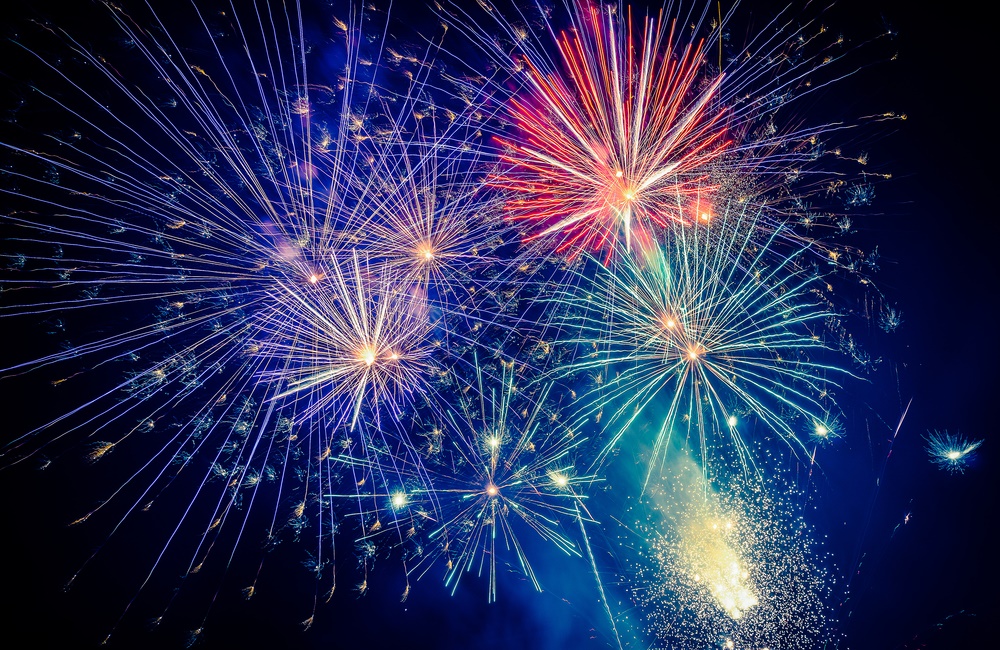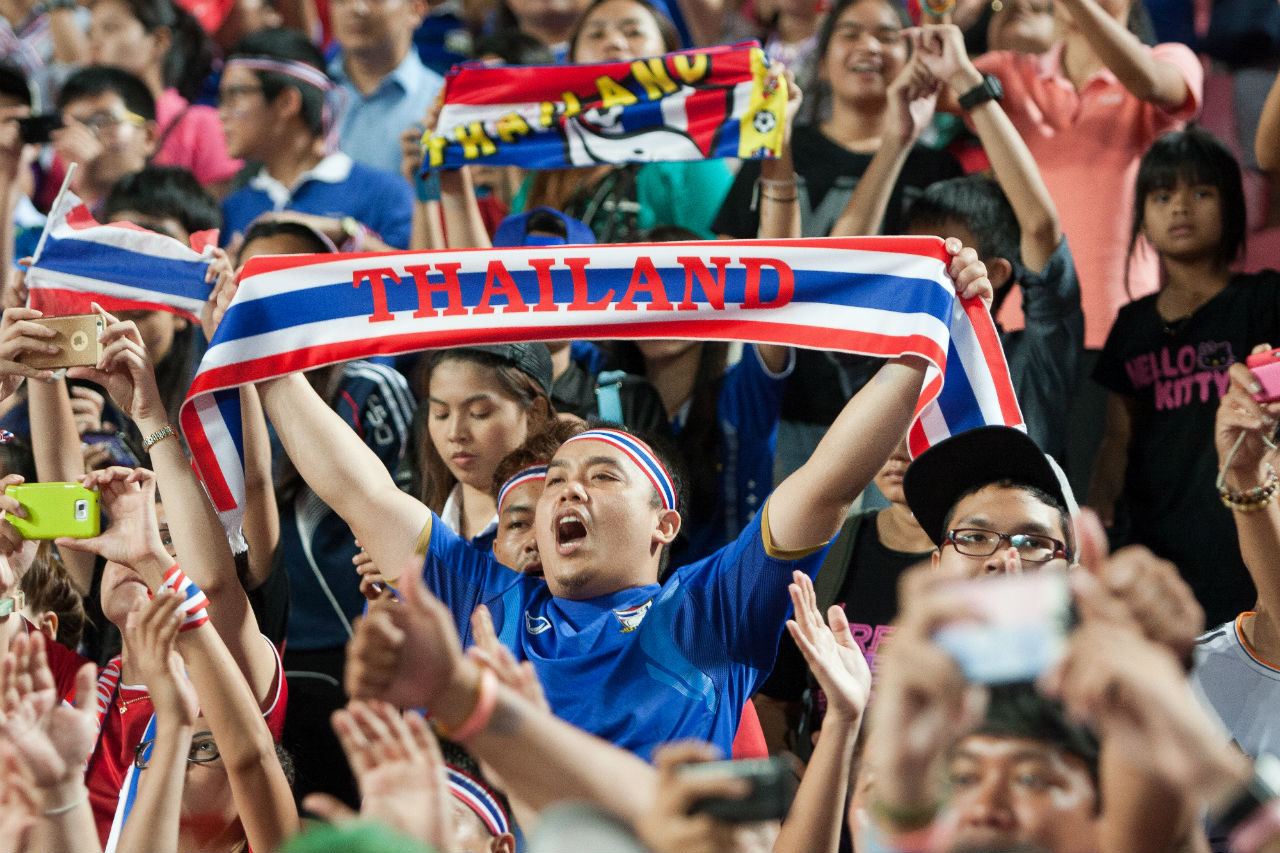 Fireworks emit from all around the Island and then all around the ring! Fans are standing, pumping their fists and raising signs as the camera feed pans to each one of them. One last round of fireworks blast out now, and we turn our attention to Marcus Woo and Valentina Gomez



Woo: Ladies and gentlemen, welcome to Thailand, welcome to Phuket Island and welcome... to PARABELLUM! I am Marcus Woo!


Gomez: And I am Valentina Gomez! We have an amazing line up of matches for you tonight, all culminating in our now famous inter-brand warfare main event! Before that though, we will be kicking things off with a submission match between former HBO Broadcast champion Moxie and the Mad King himself, King Flip!


Woo: If one massive inter-brand match isn't enough for you, we also have a giant Clusterphuk as two members of every main roster brand will go at for a chance at their brands broadcast championship! Form Monday Night Brawl we have JRF and Alex Umbra. From Rampage Cassie Wolfe and Autumn Raven, from Paramount Eavan Maloney and Sueñe El Molde, and from Prime we have the returning Otaki and Remarkable Mark Keaton!


Gomez: Then things get extreme as Monday Night Brawl presents to us an X-Division match for the ages. The House puts forth Mr. Gold Rush, JoJo Rush against one of the most lethal X-Division champions of all time, Xavier Reid!

Woo: Hang on folks, we're only halfway there as the next one is a Buried at the Beach match between Damage, Inc. and 3pAC with the EWC World Tag Team championships on the line!

Gomez
: The Onihimie then puts the EWC Undisputed championship on the line against the silent princess and former EWC Undisputed champion herself, Lavender!
Woo
: Then we find out which one of our Broadcast champions will make it to the Insanity cage as FX broadcast champion Cyrus, HBO Broadcast champion Andrea Hernanez, AppleTV + Broadcast champion Sally Talforud and AMC broadcast champion Callie Clark battle it out.
Gomez
: And then it is time for WAR! As 20 of the best combatants in the World enter the octagon for a tag team elimination match! Monday Night Brawl has put together a team consisting of Melinda Rhodes, Alex Carbajal, Caleb Scott, Darius, and Lil' Petey
Woo
: Rampage has sent One of the United States champions in Vin Havoc, Chris Page, Cosmo Goldworthy, Jamie Love and Jason Anderson
Gomez
: Prime is sending Indy champion Gabi Nee along with Shinijoshi members Aiya and Stephanie Matsuda, the ever scorned Delilah Ashe and the then the baddest bitch on the planet, Scorpio!
Woo
: And we saved the defending champions of this match for last. Team Paramount is headed up by EWC North American champion Ibuki Ito, former X-Division champion El Pablo, The Beautiful Battleship SONYA, The Voodoo Queen Tanja Deveraux, and... Well that's it. We only know about four members of this team Valentina.
Gomez
: That ever elusive fifth member has not been announced Marcus, but social media has been absolutely buzzing with the possibilities.
Woo
: I do understand though that reporters caught up with Paramount General Manager Chris Brock earlier today to try to get him to spill the beans. Let's take a look at that footage.
---
---
We see footage from earlier today as Chris Brock is seen walking toward one of the many tents setup around Phuket to help facilitate this massive event. He is quickly confronted by several reporters, all trying to get a scoop on who might be the final member of Team Paramount.
Reporter: Brock! Brock! Tony Jones, EWCNetwork.com . Rumor has it that you have coaxed someone out of retirement to be the fifth member of team Paramount tonight? Would you like to confirm that?
Brock: I wouldn't say i've coaxed anyone. This person may not have wrestled in a bit, but in this industry the phrase "Never say never" has rarely ever been more accurate. The person that will be the final member of Team Paramount is going to compliment the rest of the team extremely well and I am happy that we were able to make this happen.
Jones: What do you say to those who have been vocal that you are taking away an opportunity from someone more deserving on the Paramount roster?
Brock: I would say that they are not very good at math.... Look, review this card. Every member of the Paramount roster that is healthy enough to wrestle is on display tonight. I literally ran out of bodies. That is because the talent level on Paramount is second to none and they all earned these opportunities. I had to get creative and so I found the only solution that made sense to me.
Jones: Any other clues you can give us to this mystery partners identity?
Brock: Just that you'll never see this one coming.
He walks away as the camera cuts back to the announcers booth.
---
---


Woo: Well that didn't clear anything up at all! We still don't know who this mystery partner is!

Gomez: I guess we will just have to wait and see, but right now we are going to hear from EWCTV as the entire EWC Nation Prepares.. for WAR!!!!!



The scene fades to a commercial for EWCTV
---
---
---
---
WHAT IS EWCTV?


All live EWC Pay-Per-View events (including StrangleMania, Night Of Champions, Rumble in the Bronx & WrestleFest)
All day scheduled & live programming
Plus, hours and hours of on-demand content & never before seen behind-the-scenes footage!
Groundbreaking original series - See new episodes of BRAWL, RAMPAGE, FSW, PRIME and more
Live in-ring action, reality shows and documentaries
HOW TO ORDER
Get the award-winning EWC Network through your TV provider. Call your local TV Provider today to subscribe.
Only $7.95/month

WATCH ONLINE
If you are subscribed to EWC Network through your TV Provider you can now enjoy EWC Network on your:
PC, Laptop, PS4, PS5 or tablet.



EWCTV for only $7.95 USD per month
Along with being an EWCTV Subscriber, you get:
EVERY Pay-Per-View event included at no extra charge
15% off any and all EWC Merchandise from the EWC Store
20% off all tickets to LIVE EWC Shows
A free EWC Yearly Wall Calendar signed by the entire active EWC Roster
As an added bonus for all those currently subscribed including any new subscriptions
prior to midnight AUGUST 10TH

Receive
a
FREE
copy of
PARABELLUM '23
DVD and Blu-Ray combo when it's released later this year
+ free T-Shirt and a Replica EWC
Undisputed
Championship belt.
So act now if you aren't already subscribed to EWCTV
---
---
---
---
The camera cuts backstage where Senior Backstage Interviewer Ace Heart is with Co-United States Champion: The Mercenary
Ace Heart:
Hello out there to all the great fans of the EWC watching this broadcast from around the world. And to our fans here in Thailand let me say. Yindī t̂xnrạb s̄ū̀ kār s̄ædng!
He looks inquisitively in Mercenary's direction, asking under his breath:
Ace Heart:
Did I say that right?
Mercenary shot him a look and shrugged.
Mercenary:
Bro, I don't know, I barely know how to order a glass of water.
Ace straightens his tie and composes himself for the interview.
Ace Heart:
I'm Ace Heart, coming to you again live from Phuket, where tonight the EWC Megaverse will be enjoying another great broadcast of our annual Brand Warfare right here at Parabellum! I'm here with a member of last year's Rampage team who has got a message for this years representatives from the Green Brand. He's one of the two men that won the right to call themselves The United States Champion at Stars and Stripes, The Mercenary.
Mercenary:
Howdy Haircut. How's tricks?
Ace Heart:
Very tricky indeed my good sir. And what brings you here tonight?
Mercenary:
Well, I'm here in my official capacity as Co-U.S. Champ doing media appearances for the show tonight. Since the other U.S. Champ, Vin Havoc is Captain of this year's Team Rampage, I guess Grizzly figured I would be better utilized travelling all over Thailand talking to guys like you about a Pay Per View I'm not even a part of. But it's a beautiful country, and I've enjoyed my time here quite a bit. I'm sure it's gonna be a great show
And I will say that if there's one mad bastard that can inspire a rag tag troupe of wrestlers to become a winning team it's Vin Havoc. I can personally vouch for the toughness of Jason Anderson and Jamie Love, and though I'd never claim to like the guy, Chris Page is a very serious asset to have on our side. As for the Goldworthy kid, I've sadly got to admit to not being that familiar with his particulars, but I do know that he's coming into this match undefeated and that's no small accomplishment. I get the impression that he's a blue chip prospect and I'm sure that everyone, myself included, will be much more familiar with him if he lives up to that potential as part of Team Rampage.
Ace Heart:
I understand you have a message for Team Rampage going into Brand Warfare?
Mercenary:
Sure do HC.
He turns full face to the camera.
Mercenary:
Give'em Hell in the Octagon tonight. Take back those bragging rights that Paramount took from us last year. Show'em why Rampage is still the only brand to ever repeat this thing. Prove that Rampage still has some of the best wrestlers in the business on its roster.
Ace Heart:
And Rampage could sure use a win after the Red Brand took the home team to task at the Brawl Vs Rampage Invasion Show. You were a part of that card, how do you think it came out for the Green?
Mercenary shot Ace a withering glare.

Mercenary:
I mean what can I say Haircut? I went into that match with very clear intentions. I was there to represent Rampage. And I THOUGHT I might not be alone in that fight. But Moxie was right when he said I should've known him better. Because I forgot that, in this business, you shouldn't trust anybody until they give you a damn good reason to be sure that you can. And, even then, you should always be looking for the swerve.
Ace Heart:
One might assume from the way he was staring you down after the show that He might be thinking that the two of you have some unfinished business.
Mercenary:
You know, I can't really comment too much about that, considering I was still basically unconscious when that show went off the air. But like I said in my promo before the four way, if Moxie's got an issue, then we can work it out in the ring.
He starts to pace and rave as the level of his agitation increases.
Mercenary:
I'll tell ya this though folks, that damn Cyrus Black was one guy I didn't see coming. He spit a lotta shit in that slick promo of his that he's gonna answer for, hopefully at Night of Champions.
Sonofabitch ran his mouth and made my list. First of all he called me Kevin, and nobody but my deadbeat Dad and that dumb bitch Lacey Savage ever calls me Kevin. He's gonna pay for that insult when I knock that big, long, limp length of useless hose that Melody likes to laugh at every time he brags about it, right down in the dirt.
Mercenary halts in the center of the screen, lowering his head to the microphone, he gravely lifts his eyes and points at the camera with a weighted, Kubrickian stare.
Mercenary:
Cyrus said that if we didn't bring our best to that battle he'd eat us all alive. Well, I guess that preening little ass hat forgot to take himself off the menu, because it was Moxie who ended up serving us both up in a basket to fucking Flip, picnic style. Yeah, that buzzard boy had himself a real feast fit for a king, with enough left over to take home to the dog for dinner.
But if there's one good thing that came from being turned into puppy chow for that ginger prick's poodle, it was the harsh reminder to treat every match like it's the main event at Wrestlefest. Because if you don't survive to fight the living, then you're sure as hell gonna be feeding the dead. Or in my case, a certain delusional, opportunistic vulture and former International Champion, who's been a dead man walking since the first show of the season.
Merc shows the camera his teeth with a menacing and slightly unhinged grin.
Mercenary:
Hell, the only reason Flip's still hopping around from show to show and getting all up in the EWC's damn business, is that I haven't had another real opportunity to plant his pale, skinny ass in the ground since he jumped me in South Carolina.
Tilting his head slowly back he closes his eyes, breathing deeply and holding it in, before exhaling his anger audibly through tightly clenched teeth.
Mercenary:
So after all my business with this…
He taps the half title hanging from his shoulder.
Mercenary:
...is done, and I've proven to everyone that I'm more than just half a champion, I'll be coming to collect my due from the Mad King… That is if there's anything left after Moxie takes his piece of him tonight at Parabellum.

Ace Heart:
So are you looking forward to watching that match then?
Mercenary:
Let's just say I'm kinda hoping that both those boys end up shark bait at the bottom of the bay.
Ace Heart:
And on that gruesome note, let's take it back to our crew at ringside!
---
---
We return to ringside where Dobrev is ready to call the opening contest of the evening. The fresh ring standing mightily in the sand on Phucket Island as the winds blast through the otherwise silent few seconds before Woo and Gomez start going on again.
Woo:
Tonight, Gomez, y'know what? Save your disparaging words for The Mad King. He signed a contract alongside Moxie for this Submission Match opening our glorious quad-brand Pay Per View
Gomez:
I'm insulted! I have disparaging words for EVERYBODY Woo, not just Flip!
Dobrev:
The following match is a submissions match! Joining us first, from London, England, weighing in at 202 pounds ...
MOXIE!
The Gracious Few's 'Honest Man' hits the speakers, prompting the lights to dance around the arena with an ominous red glow. Moxie emerges from behind the curtain, with Amis Shelton following closely behind. He marches to the end of the stage and glares at the capacity crowd surrounding him. Raising his fist to his jaw, Moxie lets out a roar and walks down the aisle, ignoring the paying spectators.
He slides underneath the bottom rope and rises to his feet in the middle of the ring. Moxie faces the crowd before snapping back to face the camera, emphatically raising both clenched fists high above his head before slowly descending them in stereo to both sides of his jaw.
Dobrev:
And his opponent, from The Land, weighing in at 220 pounds ...
KING FLIIIIIIP!
T H E M A D K I N G zooms from right to left across the EXT and is followed swiftly by a red pyro. 'Heimdallr' begins to play, King emerging with his usual war paint. A big white palm across his face, small gold lines accented the edges of his face. Upon the usual red vest is a blood-matted fur that lines the collar down the button line and goes up into a massive hood. He gets to the edge of the rampway when that arrogant half smile emerges, the crowd fully immersing in the moment. The "Mad King" chant grows as he walks slowly down the ramp with his eyes locked in on the ring. His approach to the steps is slow, eyeballing the corner above them, as he slaps a few hands and hands a small child a little red 'Brawl' flag. He slaps the ring corner with a smile, reminiscing a moment before sauntering the steel and quickly slipping through the ropes. After a sarcastic bow, King turns to the stage ready for the action to start as his theme fades.
Woo:
These two have been fighting it out across EWC for months, for everyones sake, let's hope tonight ends it all!
DING DING DING
Mox and Mad are in opposing corners standing at the ready, glaring, mumbling to themselves, whatever, but it's the immediate action on the outside that takes Extreme Wrestling's attention as Amis Shelton and Morgan Darkwater pick up where they left off and battle one another deep in the sands of the island off in the distance. Moxie and King both look confidently on in their man in the fight before meeting one another in the center of the ring for an exchange of right hands. Both former champions showcase their speed, tenacity, and capacity to withstand a hit as they fire off right forearms to the face of their opponent. Parabellum appreciates as Moxie gets the upper HAND with upper CUTS. Get it? European uppercuts from Moxie to King Flip take The Mad King groggily on into the corner. Moxie follows with a rolling armbar! King Flip is too far away for any rope break assistance. King is in a deep panic, his eyes darting as he flails about frantically. Darkwater powerbombs Amis Shelton into a small sand castle. Further off in the distance, a small child cries out mourning their sand castle. Extreme Wrestling tries to focus on the match ringside as Flip looks like he's about to tap out. "Milkshake" by Kelis plays over the EXT, however, and even Moxie is taken aback by the hot pink light display and the song lyrics. His grip slowly loosens as he can't help but laugh and the veteran tears his arm, perhaps dislocating his own shoulder in the process, to yank away and roll out of the ring in retreat. Moxie quickly gets to one knee and glares as a fat old white guy he's never seen before appears on the stage. Megaphone in hand, wearing Tommy Love's old lucky coat, with classic way over-sized glasses and a disgusting but now greying with age goatee. The once very skinny, once long-time manager of King Flip. It's Chris Calvin!
Woo:
What the hell he doing with Flip?!
Gomez:
Apparently Flip decided that if Moxie was going to have a mentor to be by his side, then the Mad King needed to even the playing field a bit!
Chris plays like he's going to yell through his megaphone, but ultimately he does an nWo style pose before the even stranger little clown girl saunters out onto the stage with a cartoonishly large wooden mallet steeped over her left shoulder. Like a toy soldier she marches down the rampway and Moxie is simply flabberghasted by this otherwise rather attractive woman. But his eyes dart as he 180s in the ring ready for an assault. Flip was, in fact, about to sneak in from behind, but he decides to applaud Moxie instead just to piss him off. The shenanigan works and the former HBO Boardcast champion is in yet another race to capture the fleeing Mad King. Flip darts underneath the ring after swooping a corner but Moxie's got him by the boot. Flip's boot slips right off a la Eddie Guerrero and Moxie rolls back in the sand with a little proverbial egg on his face. For some reason he looks like he's about to sniff the boot when he gets up deciding to use it as a weapon instead. The referee on duty is yelling for him to put it down as Submission Match doesn't mean no rules. Moxie rolls his eyes, says something about old cheese, and tosses the boot ringside before making his way into the ring. Flip grabs him by the ankle just as he has one leg up to slide into the ring. King yanks and Moxie
WHOOFS
hard into the sand to a big poof of dust all over. Moxie is coughing. The referee is coughing. Mad King is cackling through his hackling as he withdraws from his hiding place and rolls into the ring. As soon as the dust settles and everyone can breathe, Moxie rolls into the ring still trying to catch his breath.
DETHRONEMENT!
King Flip with the magnificent rolling thunder signature move after running into the ropes for momentum and speed. Moxie yells out in pain. Flip attempts for the
KNEEL
; however, Moxie quickly has it both scouted and countered with an almost uncharactaristic jawbreaker, a far more charactaristic European uppercut, and a LIGHTNING fast triangle choke! The former International champion's boot attempts to rest outstretched just beneath the ropes. After not quite making it for near half a minute it appears one Chris Calvin has in fact finally gotten ringside. Amis Shelton, way off in the distance, can be heard cursing as he runs away from a fetal Darkwater. It appears Shelton got him with the old dick twist or something because Darkwater looks like he's in a bad way. Meanwhile, ringside:
Chris Calvin:
Price check on Jackass!
Woo:
Which one, there seems to be a lot of them around right now.
Gomez:
YOU RESPECT THE KING WOO!
Moxie fumbles backward, hands guarding his ears after Chris Calvin yells through the megaphone. The referee and Chris get into a verbal discussion about the uses of megaphones and acceptable volumes during Submission Matches. To the extent that the referee threatens to eject Chris Calvin. Moxie, ears still ringing, is dangling dazed off the bottom rope when his eyes go wide. He barely rolls out of the way and evades a very dangerous swing of the mallet from Poshmint, Precisely! The angry clown girl gives a comical but vicious harrumph for missing... then gets ejected by the referee! Extreme Wrestling appreciates. Chris Calvin loudly objects, turning his megaphone volume up too high again. The referee ejects Chris Calvin! Both managers, old and new, collectively throw up their arms and storm off in their own time. Flip heaves in the corner with an evil little grin on his face. Moxie prepares himself in the opposing corner and both men rise to the occasion. They meet in the center of the ring again. King Flip ankle pick. Moxie reverse into the hammerlock. Flip reverse with the snapmare. Moxie clap back with the dropkick. Moxie continues to barrel through with three more equally consecutive as they are gorgeous uppercuts of the European variety. Flip is doomed as he sloppily stumbles out of the corner. Former Broadcast champion, representing Rampage well for the evening, clotheslines Flip out of the ring with ferocity... but Flip holds onto the ropes! King drops to the ring apron and Moxie basement dropkicks him into the sand below. Mox slides on and stalks Flip.
CRASH LANDING!
Flip gets X-Plexed with class as Moxie performs the signature suplex with Flip once again back first on the ring apron. But that's not all.
CLUTCH OF AMIS!!!
King is locked into Amis Shelton's old submission finisher a la Moxie and Flip's eyes look a little scared. Moxie rolled right into the submission and locked it in with ease. King Flip flails about but this time barely gets the foot just beneath the bottom rope. The referee has to count to five before Moxie defiantly lets go of an otherwise gassed out Mad King. Moxie dusts his hands, peering down with narrowed eyes, and prepares for his next move after a nice little stretch. Flip opts to roll out of the ring again and Moxie almost seeing it coming nods his head up and down, throws his hands up, and storms off after King. Flip tries to snag a boot but Moxie scouts the classic King Flipism. Boot comes down HARD on King Flip's fingers and the man cries out in pain as he falls back into the sand.
Woo:
Both men have each other so well scouted here, it's like they both know what the other is about to do.
Gomez:
Sometimes you just get in the zone where all that preparation, all the film study, it just kicks in and you can do no wrong for a stretch.
Amis Shelton is finally ringside and yelling at Moxie to finish things. Suddenly, Poshmint Precisely, who definitely left ringside up the ramp and through whatever curtain is available, is now crawling out from beneath the ring! With a big weasel costume in hand she attempts to catch Amis Shelton with it like a butterfly! The costume goes over the head of one surprised former International champion, now manager of Moxie, Amis Shelton and he is fucking panicking as this unknown thing gets about halfway down his torso. Moxie pauses for a moment. He wants to assist his manager but the clown girl kind of makes him smile. His pause is all Mad King needs, somehow, as Flip is on spaghetti legs at best as Moxie waltzes into him.
THE BEHEADING!
Former finisher, now simply a call back signature Doctor Driver II from King Flip the lands Moxie on his neck in the sand. Flip doesn't stop for a second.
$¥K€!
The dreaded submission, once used to an extent to injure Marcu$ $t. John by accident or otherwise, the octopus stretch debut as the signature submission called out in Mad King's promo toward the fight. Moxie's eyes almost pop out a little bit he's in so much pain. A stretch in the sand with another man could be more fun; however, at Parabellum King Flip and Moxie choose only violence. For three minutes Moxie wanes on tapping but, ultimately, gets a well-placed thumb to the eye on Flip to break the hold of the very exhausted Mad King. Meanwhile, during those tense minutes, Poshmint had taken a full force attempt at a backward kick of a low blow from the blind Amis Shelton. Not only did it miss but Poshmint is quite the lady. She barrels him to the sand in a reverse X-Factor and waves to Extreme Wrestling one last time with a giggle. All the while Moxie is both confused and in so much pain trying not to submit, get hurt, or anything between while Flip executes the stretch. With Flip rolling away blinking and Moxie panicking, hand on his chest, heaving, both men get to their feet and clothesline one another right back to their backs in the sand. They get up with about the same speed and both miss a dropkick by about an inch. These guys look like dusty dog shit as the hobble to one knee, each still ready to tear the other man's face off.
Woo:
They have beaten the tar out of each other, but neither man is relenting here. What a match!
Gomez:
Something has to give eventually here Marcus, or these two will quickly likely work themselves into a hospital stay if they haven't already!
Flip makes the first move in error.
CLUTCH of Amis!!
Moxie once again has Amis' finisher submission locked in but this time Flip immediately taps out. The referee calls for the bell before Moxie fully realizes what's even going on. He didn't even really have the leg fully locked into Flip's neck and King already tapped?
DING DING DING
Dobrev:
And your winner, via submission,
MOXIE!
Flip wipes his face with a chuckle, giving Moxie a middle finger as the referee raises the winner's arm into the air. Moxie yells something along the lines of "you stole this from me!?" before chasing after a full-sprint running away King Flip. Cackling all the way out, Moxie fumes with rage as he easily begins clearing the distance to the curtain. Both men are now gone from camera view and the snap cut over to commentary.
Woo:
So much for my hope to end it all..
Gomez:
I don't know what Moxie is so upset about, he won!
Woo:
Moxie records the 'W', but you can't be serious if you think he's going to settle for that. Face it! He wanted to break Flip, and the obnoxious King wouldn't have it.
Gomez:
I call that a smart strategy, that's why you're behind the booth and they're between the ropes. But we're going to go from submissions to some interbrand insanity, folks stick around!
Camera cuts to ...
---
---
In a room with just a chair positioned in front of a camera, a man reaches in front of him and turns on the camera. The recording captures the man sitting back in his chair and it is seen to be Zack Tyler in street clothes and surprisingly no make-up (as he usually has half his face painted). Fitted with a lapel microphone on his t-shirt, he begins to speak calmly looking at the camera.
Tyler:
It's fair to say that my time here in EWC hasn't been as productive as I'd hoped as I've been probably the guy here with the longest losing streak but that's easy to see because of the talent this place has. So you all know that I brought in two guys that I thought would help boost my moral and just end up helping this cause I've been on with The Left Hand. Well, you've seen it and things haven't been good on that end either. But it was at the last Rampage that things fell apart. After the match we had with The Lone Wolves and Hall of Famer Ruthann Hunter, unlike every other night me and Moonshine Incorporated would go back to the locker room and get dressed. Well, I did but I think they just grabbed their bags and got in their truck and left.
This video skips ahead as if spliced to reveal the ending of the video.
Tyler:
As of today I still haven't heard from them but did receive this letter...
Zack pulls out a sheet of paper from his pocket, opening it as he reads it off.
Tyler:
It says this is from EWC Management that effective immediately that both Matt Evans and Jimmy Evans of the tag team Moonshine Incorporated as well as members of the group The Left Hand with Zack Tyler, have asked and therefore have been granted their release from their contract with Extreme Wrestling Corporation.
Zack crumbles up the paper and tosses it aside and looks at the camera with now a visibly angered look on his face.
Tyler:
Now I don't know if I pushed them hard because I know their potential or what caused it, but I know a big thing was wanting a shot at Southern Express when they held the tag titles. I don't know if was a losing thing because of their past not being that way or what it was. We had our brushes with the champs but nothing came from it like a title match or anything so maybe that's one reason, who knows. The only thing I know is that now it's back to the solo thing for me I guess. As for The Left Hand, that might as well be gone too so I guess I'll see you whenever Brawl or somebody wants to book me for a Singles match.
Zack looks visibly pissed and grabs at his lapel on his shirt and rips it off before hearing him say "SHIT" and tosses it as he stands from his chair and walks past the camera. The camera then shuts off.
---
---
We cut to the locker room area where "The Elite" Chris Page is walking through the hallways with his duffel bag. Dominic Sanders, seen for the first time in awhile, is walking with him. They near the "Team Rampage" locker room before Ace Heart approaches them.
Heart:
Excuse me, Chris.
Page stops in his tracks and rolls his eyes. Sanders smiles and gives Ace a hug.
Sanders:
Ace, my man! Long time, no see!
Heart:
Yes sir, Mr. Sanders. Good to see you. Uh, Chris, may I have a word?
Page:
What did I tell you, Ace?
Heart:
Excuse me?
Page:
Did you forget already? Back at Scars and Stripes I told you to never bother me again. I fired you, in fact.
Heart:
Yes, Chris, but I have a job to do and you don't pay me.
Page:
Are you getting an attitude with me, old man?
Page takes a step towards Ace before Sanders puts the back of his hand on Page's chest.
Sanders:
Easy, Chris. Ace is a good guy. Been doing this for forever. You've still got a lot to learn. Worry yourself with things that need worrying about. Ace Heart is not one.
Heart:
Thank you, Dominic. Chris, you provided a lot of people with gifts leading into this match, including one for each of your teammates. Do you really expect your teammates to buy, no pun intended, what your play is here?
Page:
"Play"? My "play"? My play here, Ace, is that I have absolutely every intention of being a team player tonight. When Dominic here was the captain of Team Prime a few years back, he didn't choose the All-Stars. Morden Crypt? Professor I.V.O.? Saidie Sharpe? Why? Why did he choose those C-caliber wrestlers when he could have chosen much better partners? Because he was a leader, that's why. He set out to elevate some new names on the Prime brand in order to win that match.
Heart:
But he didn't win. He was the last eliminated on the team, but they definitely did not win.
Page:
Exactly. On the other hand, Ace, here we have a team of really potentially good wrestlers on the green brand. All of us separately can move mole hills. But together? Together we can move mountains. So, yes… I DO expect my teammates to "buy my play". When I knock on this door, Ace, one of two things is going to happen. One, they will answer and welcome us in with open arms, thus proving my point to be valid. Or two, they will lock the door proving me wrong and causing me to have to go out there on my own tonight and win FOR them. Either way I win. Now, if you excuse me…
Page goes to knock on the door. He pauses for a moment. He motions to Sanders for a Sharpie. Sanders hands it to him and Page changes "Team Rampage" to "Team RamPage". He caps the Sharpie and pockets it. Page knocks on the door and they wait. After a brief moment, Cosmo Goldworthy opens the door from the inside.
Page:
Cosmo, I'm glad you're here. That letter I sent you? About not trusting anyone? Still on the table, but this group may not be so bad after all. You have my word on God that I will not fuck you over. I just don't know about that Havoc guy. Jason is too dumb for his own good. And Jamie… he really isn't THAT bad.
Sanders shoots him a look.
Page:
Get over it. He beat you years ago.
The two walk into the door and it shuts behind them. The scene moves back to ringside.
---
---
"Just Say Phuk This"
Brand Warfare Clusterphuck
JRF Vs Alexander Umbra
Vs Cassie Wolfe Vs Autumn Raven
Vs Eaven Maloney Vs Sueñe El Molde
Vs Otaki Vs RMK

Match Writer:

Alexander Umbra
We return to ringside where the soft murmuring of the crowd floods the air as the sound of waves lapping at the beach try its best to drown it out.
Woo:
What a way to start Parabellum! Moxie and King Flip gave us one heck of an opening bout and it's going to take a hell of a showing to follow it up.
Gomez:
Well what a way to follow it as eight up-and-comers of the EWC try to out shine this Thailand sun and earn themselves a Broadcast Title shot!
Dobrev:
The following match is scheduled for one fall and is a Brand Warfare Clusterphuck Match!!! Joining us first, from Atlanta, Georgia, weighing in at 265 pounds ...
"THE PEOPLE'S PARAGON"...J! R! F!
As the electrifying opening chords of "Little Wonders" by Rob Thomas reverberate throughout the arena, a hushed anticipation falls over the crowd. The pulsating beat builds, and a spotlight illuminates the entrance ramp, where a curtain shimmers with anticipation.
Suddenly, the curtains part, and a cascade of vibrant pyrotechnics burst into the air, creating a mesmerizing display of colors and lights. Emerging from the smoke and sparks, JRF, the embodiment of being The People's Paragon, strides confidently toward the ring, every step echoing with purpose and determination.
A warm smile graces JRF's face as he soak in the adoration from the roaring crowd. JRF extend a hand, reaching out to fans along the barricade, connecting with each person he touch, their touch radiating warmth and compassion. The audience responds with thunderous applause, feeling an immediate connection to this beacon of hope.
In perfect synchronization with the music's infectious rhythm, JRF begins a dynamic and captivating routine, blending fluid movements and showmanship. JRF twirl and spin, engaging the crowd with his charismatic presence, making every fan feel seen and valued. The audience responds by chanting JRF's name, their voices filling the area with unbridled excitement.
As the chorus of "Little Wonders" echoes through the speakers, JRF raises his arms, and the beach becomes awash with a kaleidoscope of lights, transforming the space into a vibrant tapestry. The crowd is captivated, their eyes fixed on the spectacle unfolding before them.
With an effortless grace, JRF leaps onto the ring apron, springing up to the top turnbuckle. From this elevated vantage point, JRF extends his arms wide, embracing the energy and love from the audience. The crowd erupts in cheers, their unwavering support fueling JRF's spirit.
As the song reaches its crescendo, JRF leaps off the turnbuckle, performing a dazzling mid-air twist, landing gracefully in the center of the ring. He strikes a pose, his eyes shining with passion and a deep connection to the fans. The entire place erupts, swept up in a wave of admiration and excitement.
With the entrance complete, JRF's presence lingers in the air, an embodiment of compassion, showmanship, and undeniable charisma. The crowd remains on their feet, their cheers echoing in harmony with the fading notes of "Little Wonders."
Dobrev:
And his first opponent, from Saint Paul, Minnesota, weighing in at 215 pounds ...
ALEXANDER UMBRA!
The opening synthesizer chords for 'Make Believe' by Memphis May Fire begin to pump out of the speakers as the fans pop loudly for the second Brawl superstar. As the words begin to flow, spotlights hit the entrance as the fans await Alexander to step out.
But he doesn't.
Woo:
Did Alexander make it to the island?
Gomez:
Maybe he's enjoying the finer things of being away from the States and got lost in his own little world.
Woo:
Something tells me he doesn't need much to get lost in that world.
The music stops and starts over as the fans pop once more. But again, no one comes out. After a few seconds and a loud murmuring beginning in the crowd, the music stops.
Dobrev:
Moving on. Our first contender from Rampage…
The opening riff of "Wolf Within" hits the speakers and once the lyrics kick in Cassie Wolfe emerges from the back excited to start the match, with her hands on her leather jacket's sides the rookie wrestler turns her back to the crowd.
Dobrev:
… from Reno, Nevada, weighing in at 118 pounds ...
'THE REBEL PRINCESS'...CASSIE WOLFE!
When her name is announced Cassie spins around flashing the metal horns sign with her left hand and clapping fans hands with the other, when she reaches the ring Cassie jumps onto the apron before giving her hair a full flip and removing her jacket to give to a stagehand, she then jumps over the top rope and into the ring, rolling to her knees and basking in the moment as JRF is even clapping for her as well.
Dobrev:
Their next opponent from Rampage, from the City of Angels, weighing in at 125 pounds ... she is the
'BEAUTIFUL PSYCHOPATH'...AUTUMN RAVEN!
The extreme-tron plays a scene of the Hollywood walk of fame going by slowly, the shadow of a raven seen over each and every star that's there. As you hear the lyrics 'Your stars burned out for good, somewhere in Hollywood', the shadow flies into the one star without a name, writing out Autumn's name on it, the star turning to a dingy, grungy picture with graffiti written all over it.
As the first part of the song starts up, Autumn appears from backstage, slowly walking out, coming to a stop at the top of the ramp as she surveys the crowd with a cold smirk on her face. She stands there for a minute before making her way down the ramp slowly, walking once around the ring before sliding under the bottom rope and hopping to her feet, making her way to the corner to climb to the top ringpost. She flings her arms out to the side, laughing at the crowd. JRF steps in front of Cassie Wolfe, for the time being, just in case Autumn tries something early.
Dobrev:
Next is our first competitor from Paramount, from New Egypt, New Jersey, weighing in at 123 pounds ...
EAVAN 'SYKOBITTY' MALONEY!
As 5FDP's Judgement Day starts, lights flash all over the beach before they all center on the entranceway. Eavan Maloney rides out on a 2018 matte black Harley-Davidson motorcycle and throws her right arm in the air before riding down to the ring, doing a lap around the ringside area and parking her bike at the bottom of the ramp. Eavan slides under the bottom rope and gets up on the second rope of all four corners and raises her arm again at each corner, before leaping backwards off the last corner and paces around as she awaits the rest EWC Superstars.
Dobrev:
Our next competitor from Paramount, from Los Angeles, California, weighing in at 220 pounds ...
SUENE EL MOLDE!
The lights go down as "Sweet Dreams" by Marilyn Manson begins to play. Blue and purple strobe lights begin to flash around the beach as the song picks up. After a while the lights shine on the entranceway as Sueñe el Molde steps out onto the stage. He looks around momentarily before slowly making his way down the walkway to the ring, paying no attention to the fans. He slides in under the bottom rope and stalks around the ring, keeping his eyes on everyone already waiting.
Dobrev:
Up next, our first contender from Prime, from Pallet Town, weighing in at 158 pounds ...
'THE PURPLE HAIRED DYNAMO'...OTAKI!
I'm Hanging On To The Other Side
I Won't Give Up Till The End of Me
Those words call out and suddenly "Undefeatable"by Kellin Quinn blasts out into the area as the, milky skinned, Purple Haired Dynamo known as Otaki appears on the stage in a purple one-piece outfit - with long sleeves but no leg coverage - and a purple hooded cloak. The crowd cheers loudly and it almost seems like their adulation is watering Otaki's eyes, at least until she shakes her head with a smile and pulls her hood down before heading down to ringside. Once by the ring slight trepidation can be seen on the Englishwoman's face for a moment before she glances over towards the crowd and closes her eyes to take a deep breath. Afterwards the diminutive Otaki practically throws herself under the bottom rope and used the rest of the ropes to pull herself back up. Once inside the ring Otaki proceeds to take off her cloak, revealing the back of her outfit to any potential men or lesbian in the crowd tonight as she neatly folds her cloak up and places it on the ropes nearest her before unclipping a Pokéball from her belt and bounces over to the ropes opposite. Rather enthusiastically she steps one foot on the bottom rope, steps the other on the middle rope and punches her Pokéball into the air to more cheers.
Dobrev:
And finally, to complete our eig- well, seven competitors, the last one from Prime, from Toronto, Ontario, Canada, weighing in at 238 pounds ...
REMARKABLE MARK KEATON!
After the opening guitar riff of Money for Nothing, Mark Keaton walks out onto the stage, he's wearing a thick, black leather jacket with studs and sunglasses. Mark is smoking a cigarette and sneering. He stops his swagger at the top of the ramp to play some excellent air guitar for a moment. He's yelling at the crowds now and flexing his biceps. He jumps down then runs to another turnbuckle, this time he flexes his chest and points to his abs.
DING DING DING
The moment the bell rings, Autumn Raven shoots forward and reaches for Cassie Wolfe, hoping to get ahold of her Paramount counterpart. But JRF quickly steps in the way and grabs Autumn Raven's arm, twisting it out of the way, causing the Beautiful Psycho to stop her advance and yell out in pain. JRF pivots and whips Autumn into the ropes, hitting her with a massive clothesline as she comes flying back towards him.
Meanwhile, in another part of the ring, Suene el Molde has Otaki pressed up against the turnbuckle with his foot on her throat. Using the rope as leverage to help him push harder, a sadistic smile forms on el Molde's face. He drops his leg and steps back as a coughing Otaki takes a few steps out of the corner. Grabbing at her throat, Otaki drops to one knee, trying to catch her breath. Seeing his opportunity , Suene runs and hits the ropes back first in an attempt to hit a shining wizard on Otaki…BUT ALEXANDER UMBRA IS ON THE APRON IN HIS 'REDD' MASK! He grabs el Molde around the neck from behind and delivers a HUGE chop to the chest with his free hand. As Suene stumbles forward, grabbing his chest, Alexander grabs the rope and slingshots himself to the top. Umbra jumps…Suene turns around, SPRINGBOARD HURRICANRANA AND SUENE EL MOLDE ROLLS OUT OF THE RING! Alexander quickly stands to his feet and reaches into the shorts pocket on his leg, pulling out Otaki's Pokeball that she threw earlier. He tosses it at Otaki, watching as it bounces twice before hitting her in the leg. Looking at him with a confused look, The Emo Princess picks it up.
On the outside of the ring, away from the ruckus, we see Remarkable Mark Keaton standing next to Eavan's motorcycle. While she may not have noticed, when he jumped onto it and started it up, Maloney quickly looked out of the ring…her eyes widened. Quickly grabbing the rope, Eavan slingshotted herself over the top and to the outside floor…but Keaton had already shifted gears and was driving the bike around the ring. Eavan instantly made chase as Mark laughed. It wasn't until Cassie Wolfe came FLYING over the top rope and slammed into Mark, that he stopped…mainly because he fell off the bike and it crashed into the announcer's table. The table shifted slightly, but nothing was wrecked or moved too much…until Valentina Gomez took the opportunity of the bike crashing, to knock Marcus Woo's coffee off the announcer's table, spilling it on the play-by-play man.
Woo:
DAMMIT MARK! You spilled my coffee!
Gomez:
Yeah, Mark. You spilled his coffee!
Finally catching up, Eavan was quick to check her bike as Autumn Raven watched from the ring, since she was the one who threw Cassie over the ropes. The ref slid out of the ring to check on Keaton and Cassie, when he noticed Wolfe was laying on top of Keaton. Quickly he dropped down for the count.
ONE…
TWO…
NO! Maloney grabs Cassie and rolls her off of Mark. Cassie stands to her feet as Eavan reaches for Keaton, grabbing Maloney from behind and stopping her advancement for the Remarkable One. SUPLEX ON THE OUTSIDE and Eavan goes sliding under the ring!
Woo:
CASSIE WOLFE! Wow, what a suplex!
Gomez:
Someone ate their Wheaties this morning. Got-Damn!
Meanwhile, inside the ring JRF was in a bit of a pickle as he was being double teamed by Suene el Molde and Autumn Raven. El Molde had JRF in a headlock, while Autumn Raven was throwing knees into his midsection. JRF took about three knees, before slamming his head backwards into the face of Suene, causing the Luchadore to let go. JRF, without any time to think, lunged forward and grabbed Raven…lifting her into the air and planting her with a HARD spinebuster. Quick to his feet, the People's Paragon turned and looked at el Molde as he was grabbing at his unmasked nose, checking for blood. Suene gritted his teeth and moved towards JRF, only to get cracked as Otaki came from nowhere and smashed the Pokeball Umbra rolled back to her earlier, across the side of the head. Something shiny clattered across the ground, which Otaki quickly grabbed. An angered Suene grabbed Otaki and turned her towards him, which was the wrong move to make.
Otaki:
Falcon…
The lights glimmer off the pair of brass knuckles on her right hand, specifically they are 'Daydream' Alexander Umbra's brass knuckles that he had shoved into the Pokeball earlier.
Otaki:
PUNCH!
With a sickening crunching noise, Otaki unleashed a shot across the jaw of Suene el Molde that would have made Mike Tyson proud. El Molde stumbled right into the arms of JRF who lifted him up into a fireman's carry. JRFINALE!!! JRF Hooks the leg!
ONE…
Autumn Raven runs forward and clotheslines Otaki over the ropes…
TWO…
But Otaki grabs her and they both go flying to the outside…
THRE- NO!!!
Alexander Umbra at the last second, with the CHAIR shot to JRF that could be heard all the way back in the U.S.
Woo:
Umbra just saved everyone there with a clutch last minute chair shot!
Gomez:
Some people just have that gene Gomez.
JRF rolls off of Suene and under the ropes, falling to the outside. Umbra watches as he does this before turning his masked face back towards el Molde. Dropping to his knee and grabbing a large splinter from the broken Pokeball, shanks Suene el Molde in the side with it, causing el Molde to let out an angered roar. Umbra pulls it out and goes to shank him again, but Autumn Raven makes it back into the ring and pulled Umbra to his feet. Autumn swings at him, but Alexander ducks under. As she spins from her momentum, Alexander grabs her in a full-nelson…lifts her up…THERAPY SESSION!!! FULL NELSON BOMB ONTO AUTUMN RAVEN AND UMBRA GOES FOR THE COVER!
ONE…
TWO…
NO!
Suene el Molde reaches into the ring and grabs Alexander's leg, pulling him to the outside underneath the bottom rope. As Alexander's feet hit the outside floor, Suene connects with a heavy kick to the midsection, causing Umbra to bend over. With a chair placed previously, Suene grabs Umbra…BLACK HAZE! FUTURE SHOCK DDT ONTO THE CHAIR! Suene would have a perfect opportunity to cover, but he is grabbing as his side in pain, as it is obvious by the stain on his outfit that he is bleeding. Otaki looks down at both men laying on the ground and thats when the idea hits her. She climbs up onto the ropes, but is quickly pulled down by Eavan Maloney. She spins Otaki around and delivers chops to the chest as the fans count along.
Crowd:
ONE!
Crowd:
TWO!
Crowd:
THREE!
Crowd:
FOUR!
Crowd:
FIVE!
Eavan steps back as Otaki stumbles out of the corner, grabbing at her chest. Eavan runs at her from behind, jumps and grabs Otaki to hit a running bulldog…BUT OTAKI MOVES AND EAVAN CATCHES NOTHING BUT AIR! Otaki prepares the brass knuckles again.
Otaki:
Falcon…
Eavan back to her feet…
Otaki:
Pu-
SYKOBITTY STUNNER OUT OF NOWHERE! The brass knuckles clatters along the mat and falls to the outside as Eavan hooks Otaki's leg.
ONE…
TWO…
THRE-
NO!!!
Axe handle to the back by JRF, breaks up the near pinfall!
Woo:
Brawl to the rescue again!
Gomez:
Its everyone for themselves
JRF pulls Eavan Maloney to her feet and LIFTS her into the air in a gorilla press. Umbra and el Molde are beginning to stand on the outside, while Raven, Keaton…and Steve Lawson make their way over to them. Cassie Wolf pops up on the other side of the ring, sliding in under the bottom rope. She runs over and climbs her way up to the turnbuckle nearest JRF and Maloney. She runs along the ropes and JUMPS TO STAND ON MALONEY'S BACK! JRF struggles for a moment, but is able to hold up both individuals. CASSIE JUMPS! SHOOTING STAR PRESS ONTO THE GROUP ON THE OUTSIDE! Being thrown off balance a little, JRF stumbles forward a bit, but manages to throw Eavan to the outside. Eavan crashes down into the group of fallen superstars…with exception of Mark Keaton and Steve Lawson, who stepped out of the way. JRF sees this and quickly runs, bouncing off the ropes on the opposite side of the ring..he comes flying back…TOPO CON HILO OVER THE TOP ROPE ONTO KEATON AND LAWSON!!! They all land hard, but JRF hooks a leg…
ONE…
TWO…
THREE!!!
The ref's hand hit the ground for a three count, but everyone now sees that JRF was pinning Steve Lawson, who wasn't even in the match. The ref quickly pulls Lawson to his feet and kicks him out from ringside.
Woo:
What the hell is Steve Lawson doing in there?!
Gomez:
I don't know, but we all thought there for a second that JRF had won that match!
The ref's hand hit the ground for a three count, but everyone now sees that JRF was pinning Steve Lawson, who wasn't even in the match. The ref quickly pulls Lawson to his feet and kicks him out from ringside. Meanwhile, Keaton was off to the side, pulling Maloney to her feet. SYKOBITTY STUNN-NO! Keaton grabs Maloney as she tries to fall and puts her legs over the crowd barrier. He grabs her and spins her around so that she is facing the ground…puts her chin on his shoulder…AND HE DROPS! HANGOVER 1980! Keaton rolls Maloney onto her back and hooks her leg.
ONE…
TWO..
And broken up as a chair hits Keaton in the face! CASSIE WOLFE WITH A DROPKICK FROM THE APRON INTO THE CHAIR! KEATON IS BUSTED OPEN AS HE ROLLS AWAY FROM MALONEY! Cassie Wolfe gets to her feet and turns and we see that some of the people from the pile have dispersed. Umbra has crawled under the ring and was pushing stuff out on the entrance way side of the ring, JRF was trading right hands with el Molde, Autumn Raven was stalking Umbra from around the corner…but where was…OTAKI SPINS CASSIE AROUND…BLOOD MIST TO THE FACE! Cassie turns her back to Otaki, trying to rub the mist from her eyes. Otaki grabs her from behind and drops…GRAND FINALE! DOUBLE KNEE BACKBREAKER AND ALL THE AIR HAS LEFT CASSIE'S BODY! As Cassie struggles to breathe on the ground, Otaki goes for the pin.
ONE…
TWO…
THR-…NO!
Autumn Raven makes the save, pulling Otaki off of Cassie and to her feet by her purple hair. She leads Otaki away from Wolfe, grabs her by the arm, AND WHIPS HER INTO EL MOLDE! Both of them stumble and crash into the side of a table Umbra has set up. JRF watches them and looks around at the mess Umbra has created, setting up tables, a few chairs, and a large ladder was slid into the ring. As JRF continues the full three-sixty…CLAW OF THE NIGHT! SUPERKICK BY AUTUMN RAVEN AND JFR CRUMBLES LIKE A SACK OF POTATOES! Autumn drops onto the undefeated Brawl star…
ONE…
TWO…
CLANG!
OTAKI WITH A CHAIR SHOT TO THE BACK OF RAVEN'S HEAD! Autumn immediately moves off of JFR, grabbing at the back of her skull.
Meanwhile, in the ring, Umbra has the ladder set up against a turnbuckle, still yet to be set up. As he adjusts the ladder, Suene el Molde climbs up onto the apron and both men lock eyes. Umbra charges up the ladder like a ramp, while el Molde climbs up the ropes…both of them meeting at the turnbuckle.
Umbra with a right hand…
el Molde with a right hand…
Umbra…
el Molde…
Umbra…
el Molde…and it knocks off Alexander's red mask. His eyes open wide as he suddenly looks confused and scared. But he tries to quickly react.
Umbra…NO! el Molde ducks and grabs Umbra in a half-nelson…pushes him over and grabs him by the arm through his legs…EL MOLDE LIFTS ALEXANDER INTO THE AIR AND JUMPS OFF THE TURNBUCKLE…DREAM CRUSHER THROUGH A TABLE! A PENTAGON DRIVER FROM EL MOLDE THROUGH A TABLE AND UMBRA IS BROKEN IN TWO! Suene el Molde goes for the cover.
ONE…
TWO…
THR-!!!
NO! Keaton, who grabbed Umbra's mask and slid it on, runs over and SMASHES a hot pink electric guitar that he found amongst the stuff Umbra pulled out, across el Molde's back. Effectively breaking up the pin attempt.
Woo:
Keaton putting those Rock n' Roll skills to the test here!
Gomez:
I think that was Sonata in G there for a moment.
Keaton lifts the broken guitar in the air and looks at it. Before he can do anything else, Otaki jumps onto his back…driving her knees into … GRAND FINALE! Otaki stands to her feet, before bending down and ripping the red Purge mask off of Keaton. Suddenly Suene el Molde spins Otaki around and kicks her in the gut, causing her to bend over in pain. He hooks his arms up under hers … lifts her up … THE SETBACK! DOUBLE UNDERHOOK PILEDRIVER ONTO AN UNEXPECTING OTAKI! Suene looks at the fallen Otaki from his kneeled posit- SYKOBITTY STUNNER! EAVAN MALONEY OUT OF NOWHERE! Before Eavan can go for the pin, she is pulled up to her feet by the hair by Autumn Raven. Autumn whips her … NO, SHE REVERSES THE WHIP … picks Eavan up … BLUE THUNDER DRIVER! AUTUMN HIT TIME'S UP ON MALONEY! Autumn looks for the cover … BUT HERE COMES CASSIE WOLFE FROM THE TURNBUCKLE! THE CORONATION! CORKSCREW 630 SPLASH ONTO AUTUMN AND EAVAN! AND NO TIME FOR THE PIN AS ALEXANDER UMBRA COMES FLYING FROM THE OTHER TURNBUCKLE … MEETING OF THE MINDS! That flying headbutt had to cause some damage to even Umbra himself as he is flopping around the outside like a fish! But Umbra slowly up to his feet as he tries to get his wits about him. JRF comes up behind him and hooks his arms from behind, lifting him in the air with hiS back … DEATH FROM ABOVE! VERTEBREAKER ONTO ALEXANDER AND JFR COMPLETES THE DAMAGE THAT UMBRA STARTED ON HIS OWN HEAD!
JRF smiles and gives a thumbs up to the crowd as the women in the front row swoon at his smile. JRF stands to his feet, dusts himself off as he looks at the carnage around him. He turns … KICK TO THE STOMACH AND A WOBBLY KEATON GRABS HIM IN A FRONT FACE LOCK. He grabs JRF's leg, lifts him up, FULL METAL JACKET! VERTICAL SUPLEX INTO A DDT, BUT THE REMARKABLE MARK KEATON DOESN'T GO FOR THE PIN AS HE LOOKS TO STILL BE FEELING THE EFFECTS FROM OTAKI'S GRAND FINALE!
All eight competitors lay on the ground outside the ring, barely able to move as tables are in pieces everywhere and ladders lay bent in the ring. A Pokeball, electric guitar are in ruins around the area, as a red Purge mask lay on the entrance ramp. Autumn Raven slowly pushes herself up with her hands, looking around at the carnage. She gets up on her own knees and her mind begins to race as to what she could next. But those thoughts are quickly shattered as she is pulled to her feet by her hair by Alexander Umbra, who now has the red Purge mask back on. She smacks his left hand away, but is quickly met by his right fist that was covered in a shiny bronze pair of brass knuckles! DAYDREAM BELIEVER! Umbra follows her to the ground and quickly hooks her leg.
ONE…
TWO…
THREE!!!
DING DING DING
Dobrev:
And your winner, via pinfall,
ALEXANDER UMBRA!
Alex slowly stands to his feet as the medics come running down. As they all check on the other seven competitors, Alexander climbs over the crowd barrier and walks aimlessly through the crowd.
Woo:
What an absolute-
Gomez:
Clusterphuk?
Woo:
Couldn't have said it better myself.
Gomez:
But at least you tried!
Woo:
If this one wasn't crazy enough for you, stick around because the X-Division championship match is up next!
Camera cuts to ...
---
---

The camera cuts to one of the cabanas set up on the beach that are serving as "locker rooms" as Pepper Montana pulls back the opening of one of the cabanas and pokes his head in…

Montana: Hello there…everybody decent…

Pepper pulls the curtain all the way open and the camera shows it's the cabana of the X-Division Champion Xavier Reid, who is in there with his manager 'The Memphis Mouthpiece' Tommy Love, who smirks at Pepper…

Love: Some might say I have never been decent in my life…but yes…come on in…

Pepper steps into the cabana and walks towards Xavier, who is finishing tying his boots…

Montana: I wanted to get a quick word Xavier and see if you wanted to respond to some of the rather…harsh words that came from your opponent tonight, JoJo Rush…

Xavier stands up with a smile on his face…he lets out a little laugh as he shakes his head…

Reid: I mean sure…why not right, I mean a 'bigger' man might just turn the other cheek but since I'm just a 'lil guy' I might as well take the bait…

Montana: Well he called into question a few of your latest victories…pointing out they came against people well…less than 100%...

Reid: Hey Tommy, can you tell me when I was promoted to Head Booker of Brawl…or even Rampage for that matter…

Tommy smiles and shrugs…

Love: I mean I haven't seen any paperwork from the EWC promoting you to that position or even the increase in salary to reflect that promotion…

Reid: That's because I am not the Head Booker of either show…I'm just the talent who shows up and faces the person the people making the calls put me up against…how is it might fault that Jim Connors booked me to face Melinda Rhodes a few weeks after her Hardcore Revolution match against King Flip…that wasn't my call and hell, she took a Brawl off between her win against Flip and her match against me…I mean I fought JoJo dipshit himself at Hardcore Revolution in a pretty violent match and also was on the next Brawl and beat an MMA star…I mean I wasn't 100% by any means and yet I'm a…what was it…

Love: I believe the term used as 'coward'...

Reid: Oh that's right, a 'coward' because I fought Melinda…I guess JoJo would have been 'brave' and told Jim Connors, 'no sir…I won't take that match there sir because Ms Rhodes is less than 100% herself'...and you wonder why you aren't in contention for Brawl's biggest prize…

Xavier shrugs…

Reid: And then there was JoJo's issues with me taking on Chris Page at Rampage…because what, Page was just coming off the BORT…was beaten and less that 100% himself when entering that match…I mean let's forget that I had just fought Melinda four days prior when I enter that match but the brave JoJo would have said, 'no sir Mr. Grizzly bear, I can fight that 'lil guy'...he's all banged up and bruised'...

Love: Yeah, no way JoJo would have tested his metal against one of Rampage's fastest rising stars…he would have refused to come to the ring and let Chris Page take the countout win I guess…

Reid: Because JoJo is no 'coward'...he refuses to wrestle ANYONE that he's not on equal footing with….but oh wait…isn't this the same goof that time after time talks about being bigger and stronger…points out that his 'small' opponents don't have the power or strength to deal with him…that seems to have done nothing but wrestler people half his size this season…

Love: Correction, done nothing but lost to people half his size this season…

Reid: Thank you Tommy…where is this bravery from JoJo when he's booked against these 'lil, weaker' people…oh that's right, he's tight lipped when it comes to his own matches…it's just easier to bitch and moan from the cheap seats while getting his ass handed to him by 'lil old' wrestlers here in the EWC…here's the thing Pepper…I didn't care if Melinda or Chris Page were less than 100% because NOBODY is at this point in the season…we are all banged up and dealing with shit…and listen, I'm not going to feel bad about stepping into this match here tonight with a beat to shit JoJo Rush…I watched as he was beaten to a pulp at Rampage #516…hell knocked the fuck out and sent to the hospital and if he thinks for one second I'm not going to go after this head then he's a bigger fool than we already think he is…

Love: He could have pulled out of this match. Told the EWC he's not ready but he didn't so he…like Melinda and Chris Page…is fair fucking game…

Reid: And to question what this championship means to me…well it shows how much of a simpleton he really is…EVERYONE here in the EWC should be trying to line themselves up against the Undisputed Champion…trying like mad to get that championship match…no matter if you just signed here like 'Lil' Petey, a dumbass like JoJo or a EWC Champion like me…that is the biggest prize in this company and would elevate the X-Division Championship if the champion were to win the Undisputed Champions…does it make me 'greedy'...sure I guess but I'm not going to apologize for that…that's the difference between JoJo and me…I want it all while he's just trying to keep his head above water and…

Xavier looks right into the camera…

Reid: If you're going to bring up my run as Undisputed Champion get the fucking facts right idiot…I didn't ride Jordan Sharpe to my Power Struggle and Undisputed Championship win…that was Ace King…I let him do all the hard work and swooped in for the win at the end…that doesn't make me a coward it made me smart as hell and I backed up that championship win by beating Scorpio at the Rumble…I defended that championship when so many others never did…see JoJo's problem isn't me…

Xavier smirks…

Reid: His problem is he ISN'T ME…I am everything he wants to be and everything he presents himself as…this is a guy that has been given chance after chance and continues to come up short…the FX Championship, the International Championship and now once again the X-Division Championship…the guy has lost two out of his last three X styles matches…and sure, I'll give him credit for that lame 'gimmick' match against Darna Dare and 'killing' her but look at me…I'm not dying to put JoJo over…tonight I'm going to go out there and splatter what's left of his brain when I punt kick his stupid head until his eyes go crossed eyed and END this once and for all…

Xavier reaches out and covers the camera with his hand cutting the shot…

---
---
We return to ringside where gear up for an X-Division title match.
Woo:
There is certainly no love lost between Xavier Reid and JoJo Rush. Both men have made it quite clear that they're looking to do more than leave Thailand as champion.
Gomez:
I've been looking forward to this match, Marcus. Rush drew first blood in a Bat of Destruction match in Tokyo, but Xavier got one back in a brutal Bullrope match at Hardcore Revolution. Both men are looking to take home a pound of flesh to go with the championship!
Dobrev:
The following match is X-Division championship match set for one fall. Joining us first, representing the House, from the Badlands, weighing in at 270 pounds ...
JOJO RUSH!
JoJo's music hits and the stadium lights go pitch-black. With the stage filling with smoke, JoJo approaches the stage and steps into the lone spotlight. From there, JoJo points a "Too Sweet" hand gesture like a finger gun towards the ring. JoJo "fires" the hand gesture at the 36 second mark, pyro explodes behind him around the EXT. JoJo then approaches the ring keeping his attention focused on the task at hand, ignoring jeers and boos. Once in the ring, JoJo stares directly at the hard cam and points another finger gun and fires it once more.
Dobrev:
And his opponent, from New York City, weighing in at 220 pounds, he is the X-Division Champion ...
XAVIER REID!
The spotlights inside the arena start to flash around the crowd as 'Papercut' starts to play out. Xavier Reid walks out onto the stage and pulls his t-shirt off and drops it on the stage. His manager, 'The Memphis Mouthpiece' Tommy Love follows him out onto the stage, waving 'The Love Stick' around. Xavier walks to the front of the stage and crosses his arms into an X in front of his chest and smirks as Tommy follows from behind and acts as if he's going to hit the camera with the 'Love Stick'. Tommy points to the ring and Xavier marches up the steps and steps into the ring, goes to the far corner and jumps up to the second rope and looks out over the fans as Tommy Love walks towards the referee, already complaining about something trying to influence the referee or at least bully him into giving them the advantage.
DING DING DING
Both men waste no time and dart straight towards each other in the middle of the ring to tie up and clobber one another with strikes. JoJo whips Reid into the corner, who lays in weight for the challenger, who comes barreling towards him with the intent to level him with a splash, Reid ducks out of the way and snaps off a vicious head kick, which he follows up with a flurry of stiff kicks to the chest and head, all while using the nearby top rope for balance. The kicks level JoJo to the ground where Xavier would stomp away in a modified "Fuck you" stomp, the kicks bouncing JoJo's head into the bottom turnbuckle. When Xavier finally tires out, he catches his breath, then runs to the opposite corner to pick up speed before sprinting back to land a vicious punt, but JoJo plays possum and waits for Xavier to cock back his left leg for the punt before striking with a thrust kick to Reid's right knee! Reid falls face first into the turnbuckle before falling onto his back. Rush twists his head to spit before getting back to his feet. He takes control of the match by working Xavier's injured knee. Starting with stomps of his own to Xavier's injured knee. The champ tries to roll away, but is met by JoJo who continues attacking Reid's injured leg regardless. In an impressive display of strength, JoJo bends over and collects Reid by the waist in an attempt to hit a Package Kneebreaker known as the Spurbreaker, but Xavier rolls over JoJo's back and connects cleanly with a pele kick! The kick staggers Rush away, which gives Reid enough time to climb back up to his feet, Tommy tosses a steel-chair to Xavier, who collects the weapon and waits for JoJo to turn around before throwing the chair straight at JoJo, who swats it down with a bare hand. The display stuns Tommy, and even gives Xavier pause. Xavier and JoJo reset and stare each other down while JoJo wiggles his fingers to shake off the pain in his hand while Xavier shakes out his right leg.
Woo:
Just when it looked like Xavier had the tables turning in his favor, Rush puts the kibosh on it!
Gomez:
That knee might come back to haunt Xavier.
Tommy throws Xavier a kendo stick, which Xavier catches out of the air. JoJo scrambles for the chair that lays on the ring-apron but Xavier catches JoJo with a vicious strike to JoJo's back. Rush arches his back and clenches his teeth in pain. Xavier fires off a volley of kendo stick shots, each shot cracking and smacking against JoJo's back or his neck. After the tenth shot, the stick splinters apart. Reid tosses it aside and places himself underneath JoJo to lift him for the Bastard Bomb! The pain in Reid's knee causes him to drop JoJo, who slips behind and locks in his grip around Xavier's waist to take him to Suplex City! JoJo executes one suplex, the crowd counting along for the ride! Nueng! The sharp kendo stick flies out of Xavier's grip and out to ring-side. Sawng! JoJo stands Reid up for the final suplex aiming for the laid out chair, but Reid counters by holding onto the top-turnbuckle for dear life. Rush pulls and pulls, it was a contest of strength that JoJo eventually wins, if only because Xavier inadvertently rips the turnbuckle pad right off before getting suplexed right onto a steel chair! JoJo bridges the pin.
One…
Two…
Th–kickout!
Woo:
Reid kicks out, but that suplex looked nasty!
Gomez:
Hopefully Tommy Love's got more in his bag of tricks he can give Xavier. But how long can JoJo keep up if he can't see?!
Both men are in rough shape, the suplex onto the chair busts Reid open from the top of his head, creating a messy blotch of hair, sweat, and blood. The kendo strikes left vicious welts that wept blood, additionally, there's a nasty cut above JoJo's eye that caused enough swelling to blind the Blackhat in one eye. Rush rolls out of the ring not to just recover, but to take hold of the steel steps and tosses the top half into the ring with ease. Then tosses the other with the same ease and callousness. Rush rolls back into the ring, and grabs hold of one half of the steel steps and bludgeons Xavier's knee with it. The X-Division champion wails in pain, but JoJo doesn't stop his assault. With steps in hand, he climbs up the other steel steps and raises the steps up high with the intent of throwing it down into Xavier's head! But Tommy Love comes to the save, he climbs to the apron, Love Stick in hand and taunts JoJo for his attention. The taunt works, JoJo turns his attention to the referee doing his best to keep Tommy Love from entering the ring. But both men clear out of the way when JoJo tosses the ring steps directly at Tommy. The steps miss and fall awkwardly to ring-side, but the distraction gave Reid enough time to crack JoJo in the head with a chair! Reid tosses the chair and catches a stunned JoJo and connects with a modified Brainbuster suplex right onto the steel steps! The disgusting thunk of skull meeting metal pops the crowd. JoJo crumples and falls onto his back in the ring, but Xavier is slow to capitalize, he crawls himself over and hooks a leg.
One…
Two…
Th–kickout!
Woo:
Reid was SO close!
Gomez:
Some payback for that suplex from Rush, and the Blackhat is JUICED!
JoJo is wearing a scarlet mask of his own now, the blood flowing freely down his face as both men stagger slowly back to their feet. Xavier shouts at JoJo who only grits his teeth and huffs for air through his nostrils. Xavier slaps JoJo across the face, which elicits a roar from JoJo who returns fire with a stiff chop. Xavier steps back, gripping his chest in pain, but fires a devastating chop in return. The crowd "woo" back and forth as both men blast each other with knife-hand chops. Each being stiffer than the last. JoJo breaks the skin on Xavier's chest, causing him to lightly bleed. Reid steps back, spits on his hand and strikes at JoJo, who ducks it and instead collects Reid onto his shoulders for the Fireman's Carry Cutter, G90! Xavier strikes at JoJo's head with elbows to free himself, eventually settling on grabbing hold of the top ropes to pull himself free, but JoJo holds onto Xavier's foot and throws Xavier knee first into the nearby steel steps! Reid rolls over and clenches his knee in pain.
Woo:
And there's that knee again! Xavier has got to be careful he doesn't do any permanent damage.
Gomez:
He knew what he signed up for. He wanted the X-Division elevated to meet the Undisputed championship, and Woo sometimes THIS is what it takes!
Rush taunts Xavier, kicking and mocking the Champion. Complete with the disrespectful, pressing of Xavier's face into the mat with his boot. The crowd boo immensely, but the boos turn to shock as JoJo lifts up Xavier with a gutwrench and walks him to the exposed turnbuckle. JoJo hoists Xavier up and aims to bomb Reid into the turnbuckle, but Reid wraps his legs around and flips JoJo with a head scissors! Despite shambling from the pain in his leg, Reid comes alive with a second wind. JoJo charges Reid, but Reid takes him down with a standing dropkick. Both men pop-up, and Rush charges once again but Reid catches him with a Spanish Fly, Rainham Maker! The move takes its toll on both men with Xavier feeling it in his leg. Reid floats over for the pin.
One…
Two…
Th– kickout!
Reid sits up with shock over the count. He barks at the ref while holding up 3 fingers. JoJo eventually sits up to shake the cobwebs. Xavier musters up his strength to run the ropes to pick up speed to level JoJo with a kick, but JoJo reaches and grabs hold of the forgotten chair and cracks it against Xavier's injured knee, leveling him to the mat. JoJo rolls over for an exhausted pin.
One…
two…
Thr– kickout!
Woo:
Someone's gotta call this, there's no way these two can keep going.
Gomez:
You know damn well neither of these men are going to give in!
Rush is the first to get to his feet. He staggers over to a corner and leans against it for air before raising up a Too Sweet, signaling for the Big Iron elbow strike! But Tommy meddles once again and cracks JoJo with the Love stick flush against JoJo's head. The racket busts, but the frame stays around JoJo's neck. It wasn't enough to stun JoJo, but Reid bursts up, grabs hold of the racket, and hits the Beast Slayer! The impact sends JoJo up and over the rope and spills out to the outside, completely knocked out! Xavier pounds the mat, and crawls out of the ring to fetch JoJo and drag him back into the ring. The Champion struggles to roll JoJo's massive frame onto the apron and back into the ring. Xavier staggers in and throws himself on top of JoJo for the pin.
One…
Two…
Thre– kickout at 2.99 by JoJo!
Woo:
An absolute LAST MINUTE kick out by Rush!
Gomez:
Xavier is running out of options, but he refuses to quit!
The crowd is in shambles at the sight. Xavier himself is laying on his back now shouting at JoJo to just lay down and die already. Rush gathers enough energy to lift his head up and pull the Love stick off of his neck and tosses it out to ringside. Reid climbs on top of JoJo, and rolls the two to lock in the Triangle-Choke, X'ed Out! JoJo tries to fight away, but Reid locks in the hold as tight as he could in spite of his injured knee, but Reid places himself between JoJo and the ropes close to the ring apron. JoJo begins to fade, going limp on top of Xavier who is struggling to keep the hold in. But Rush comes back to life with air in his lungs and lifts Xavier up with an immense amount of difficulty, slingshots him against the top ropes before planting him down hard into the canvas. Both men are out cold! Rush comes to first and fruitlessly wipes the blood from his face with the back of his hand. The Beast of Bandera stands over The Bastard of Volando and pulls him into a submission hold of his own, a standing inverted Texas Cloverleaf, the House Special! Reid reaches for the ropes, but JoJo pulls them away and toward the middle of the ring. Reid fights and fights, but can't free himself from the hold. Reid refuses to tap, even as the pain becomes too much. Alastor rushes down from the entrance ramp and quickly climbs onto the apron to get the referee's attention, JoJo appears confused, unsure as to why his Housemate is pulling the referee's attention and releases the hold. The crowd erupt in boos as Dan Funk and Brodie Dawson of the House run through the crowd and hop the barricade. Dan tackles Tommy right into the ring apron while Brodie throws in a towel to the ring. With their job done, Dan and Brodie roll underneath the ring while Alastor hops off the apron after the ref ejects him from the arena. Xavier shakes his head, screaming in pain, but the referee sees the towel and almost calls for the bell before remembering that this is an X-Division match. Reid is starting at the towel and misses that Joe now has loaded something into his elbow pad. The fans are blood thirsty as Joe rushes Reid and hits a LOADED BIG IRON!!!! The maneuver absolutely levels Xavier, turning him inside out as he lays flat on the mat. JoJo is slow to his knees but upon seeing Reid still motionless, in a desperation drapes his arm over the champion.
One...
Two...
Three!!!
DING DING DING
Dobrev:
And your winner, via pinfall, AND NEW X-DIVISION CHAMPION,
JOJO RUSH!
The Blackhat rolls to his back, sucking wind like he can't breathe as his music plays. The Heat Packers roll back out from underneath the ring to support their friend. They scoop up JoJo by each of their sides. The referee approaches the trio and presents the X-Division championship to JoJo and raises his hand in victory to a heated crowd. JoJo lowers the title and stares at it before looking down to Xavier and spitting on his opponent before leaving the ring.
Woo:
Those damn House bastards stole this match from Xavier Reid!
Gomez:
You said it yourself Woo, somebody had to stop this match! That's what happened! And now we've got ourselves a NEW X-Division champion and JoJo Rush is headed to the Insanity Cage.
Woo:
Given his recent track record, I don't think that bodes well for anybody... but coming up next is our second championship bout on the night! It's the former EWC Tag Team Champions, Damage Incorporated versus our reigning champions 3Pac, and they've got their work cut out for them following up this one.
Gomez:
Speaking of having their work cut out for them, this ring crew is about to have a busy night if we keep this up...
The ring crew hastily begins to replace the blood soaked ring canvas as the camera cuts to backstage.
---
---
We open to the "Will YOU Marry ME?" set! The Mad King, thoroughly beaten up, is still looking alright in his usual three-piece suit and bow tie. He shuffles his paperwork, but there is no smile this time. He deadpans the camera as he flutters out his arm.
The Mad King:
Ladies and gentlemen, the talk show where we get to know the many women of Extreme Wrestling. With your host, this guy, yeah. But please join me in welcoming Daphne and Ashley!
You can see the men of Core Avengers outside the doorway as Ashley Freeman and Daphne Kreel walk through. With no crowd to scowl at they turn their attention to Flip. He looks to just take it.
Daphne:
Listen Flip, we are out here because no one wants to listen you blab. Besides, I'm waiting for the day I can shut your mouth for good.
Ashley:
For the record, we are here for our benefit not yours capeesh.
Flip decides to continue the dead eyes, not even reacting at all to the slight. He goes for his first question and fights the grin that wants to creep across his face.
The Mad King:
Why are you so mean to the crowd?
Daphne shakes her head while looking over at Ashley who has a look of disgust on her face.
Daphne:
These people should be grateful that we are giving them a slither of our time. I don't think we are mean. I just think we are done pleasing these mouth breathing piss ants who do nothing but whine about everything.
Ashley:
You know calling us mean is a good way of getting your balls kicked up into your chest.
King looks like he's thinking about the kick... positively? He shakes his head and points to Daphne after rapping his desk with his knuckle a few times.
The Mad King:
The word you were looking for was sliver. But anyway! What are your plans with Core Avengers? Kruel Masters? What are your plans solo?
Daphne chuckles and Flip just looks over to her. Something else is clearly consuming him. Something without.
Daphne:
The Core Avengers are here to be the best faction in EWC. We don't need five hundred people fighting our battles. We just need the four of us. As for Kruel Masters, our goal is simple. We want the tag straps. As for me, I just want to hurt people.
Ashley:
It's no secret that I want the Apple TV Broadcast Championship and I will do anything to get it.
Flip has a follow up? No, he shakes his head and moves on.
The Mad King:
What do you think about the climate of Extreme Wrestlings roster as it stands?
Daphne rolls her eyes and you see Flip blink a few times.
Daphne:
We don't care one fucking bit about the state of each roster. This isn't about them. This is about us. The Core Avengers are coming to wreck shop and there's not a damn thing anyone can do to stop us.
Flip really wants to correct her again, but he just doesn't have it tonight. He jostles two ring boxes and asks his next question as he eyes the blank black felt of the boxes.
The Mad King:
How is your relationship with your husband?
Ashley glares at King Flip.
Ashley:
My relationship with my husband is none of your damn business.
King Flip would usually like the spicy reply but Daphne smiles while looking at King Flip. He just isn't even here even though he is. It's strange.
Daphne:
Kolby and I are extremely happy. I know you have never been in love before so I'll spare you the details.
That last comment cracks the King. He hardly utters the last question.
The Mad King:
Will either of you... marry me?
Both Ashley and Daphne laugh.
Ashley:
You just asked us about our husbands and now you want to ask us this stupid question. Is that why you brought us out here? Did you think we would ge so miserable that we would turn to you? If my husband were here then he would snap you in half.
Daphne:
Flip, are you really this stupid? You really want to add fuel to the fire huh. You really want the entire world to watch as The Dark Wizard turns you into a toad. I wouldn't marry you if you were the last pound scum on earth.
Ashley and Daphne both slap King Flip across the face before leaving. Amis Shelton and Moxie both barrel through the set, shoving Daphne and Ashley back into their seats. Kolby and Sebastian come rushing through the doorway into the office set... on the beach... and Core Avengers catch Moxie and Amis Shelton from behind before they can catch up with Flip who was shambling around the desk and tropical tree decorations. Flip has but a moment to look at the camera and adjust his tie.
The Mad King:
The H stood for this is Hell.
Daphne rushes after Flip as he flees the scene. We pan to the next event at Parabellum.
---
---
The camera cuts out onto the beach where we find the EWC Tag Team Champions, Deimos and 'Little' Danny, the 3pAC along with their manager Bunny Love…
Deimos:
Tonight's the night…we get to do what no other tag team champions has done this season…
Danny:
Defend these championships…
Deimos and Danny hold up the EWC Tag Team Championship belts…
Deimos:
And we aren't looking past Damage Inc…even though we have beat them…
Danny:
Three times this season…and just beat them on Prime last week…
Deimos:
No, they have our full attention because we were given this chance the last time the 3pAC were tag team champions…our company just sent us home in hopes the wrestling world would forget about us…
Danny:
And they did for the most part…years went by and nobody saw our faces on TV and when we thought all hope was lost forever this lady came into our lives…
Deimos:
All because Xavier cums…
Love:
OK THEN…tonight Deimos and Danny get to show the wrestling world that they are more than just a cheap knock off version of The Southern Express…as some people have accused them of being, they get to show that they are more than just two losers I picked up off the streets…more than just two dicks…well, Deimos is a dick but still…
Deimos:
The point is tonight we get to show the wrestling world and the EWC that we are in fact this companies go to tag team…since day one here in the EWC we have showed up and shelled out….be it on Paramount, Prime, Rampage or Brawl we are the team that picked up the ball and ran with it when so many have just fumbled away their chances…
Danny:
Like Damage Inc…you boys came driving in to kick off this season promising this and that and then didn't win a damn match as champions…you put a shit stain on these championship belts that we've had to clean up…we had to repair the damage you did to the reputations of these championships and we don't think they will survive another run with you…
Deimos:
You might kill the entire tag team division if you were to win these here tonight so the weight of the division is on our shoulders…
Danny:
So tonight, right here on this beach we will bury you…both literally and figuratively…we are going to bury you with hopes they don't dig you up and you stay here on this beach for the rest of time…
Deimos:
Tonight we take our first steps towards writing our own legacy here in the EWC and we do so with your blood…see you may see us as jokes…
Danny:
As 'fan boys'...
Deimos:
As two losers who don't 'look the part' but tonight the wrestling world will see us for who we are…
Danny:
The EWC Tag Team Champions…
Deimos:
And as the tag team the big bad Damage Inc just can't beat!!!!
Deimos and 'Little' Danny hold up the belts and smirk as the camera fades out…
---
---
The cameras cut away from inside the arena as a crowd has begun to gather on the beach. Kat Dawkins is dressed accordingly as she awaits near two holes in the sand.
Woo:
It's almost time to put an end to this 3pac and Damage Incorporated drama. The only way we can settle it is by having them fighting on a beach.
Gomez:
Are you sure that's wise? I mean they are going to be surrounded by innocent bystanders and knowing these two teams. I feel like something bad is about to happen.
Dobrev:
The following is a buried at the beach match and is for the EWC tag team championships, Joining us first, from Fear Factory Dojo, weighing in at 725 pounds ...
DAMAGED INCORPORATED!
Malice and Mayhem can be seen pulling up to the beach on two jet skis with Lacey sitting behind them. Malice is carrying a shovel as Mayhem is holding post hole diggers.
Dobrev:
And their opponent, from New York City, weighing in at a combined weight of 400 pounds, they are the EWC World Tag Team Champions ...
3pAC!
Bunny walks through the crowd as Deimos and Danny are right behind her as they are carrying the tag belts around their necks.
Woo:
It's about to get wet and wild.
DING DING DING
Right as the bell sounds, Deimos tackles Malice and immediately starts throwing rights and lefts down onto his head. Deimos continues to throw them until he is kicked in the side of his head by Mayhem. Danny comes flying into the picture with a kid shovel in his hand and slams it across Mayhem's back.
Mayhem bows his back as Deimos slams a kid's pale into his stomach. Mayhem doubles over as Deimos wraps his arm around his neck. Deimos goes to lift him up but Lacey sneaks up behind him and lands a low blow. Deimos buckles a little as Mayhem connects with a Northern Lights Suplex. Meanwhile Danny is taunting Malice while connecting with quick jabs to his face. Malice eventually catches Danny's hand and throws him across the beach. Danny lands hard on his back as Malice turns his attention towards Deimos.
Deimos is slowly getting back up to his feet as Malice and Mayhem connect with hi low combination. They slap hands together before dragging Deimos over towards the hole.
Woo:
Damage Inc looking to end this one early.
Gomez:
You gotta think the size advantage is going to work in their favor. It's much easier for either of these men to just lawn dart both members of 3Pac into that shallow grave!
Malice picks Deimos up and hoists him into the air. He looks to throw Deimos into the hole but Danny catches him with a squirt gun. Danny squirts water into Malice's eyes as it causes him to set Deimos back down. Malice is staggering around as Deimos spears Malice through a stack of surfboards. Meanwhile Mayhem taps Danny on the shoulder before catching him with multiple kicks and knees before catching him with a roaring elbow.
Danny is trying to get away from Mayhem. Deimos is the first one up as he kicks Malice in the gut before lifting up a surfboard and slamming it down onto him. Danny runs up the lifeguard tower. Danny grabs the lifeguard on duty and throws him toward Mayhem. Mayhem connects with a spinning roundhouse as the lifeguard falls to the ground. Danny's eyes go wide as he leaps off the tower. Unfortunately he lands in the waiting arms of Bedlam. Danny lands a hard right into Bedlam's nose as that causes Bedlam to drop him. Danny quickly scurries out of the way as Mayhem comes flying off the lifeguard tower and lands right onto Bedlam.
Woo:
Bedlam Briggs paying dividends for Damage Inc tonight
Gomez:
This does NOT look good for 3Pac! It might be time to get those championship belts shined up real nice for Lacey's boys!
Mayhem shakes his head as Danny grabs him and slams him face first into the underside of the tower. Danny continues to slam his fist into Mayhem's face as Deimos runs into the tiki hut. Malice follows after him as Deimos grabs a metal tray and slams it across Malice's face. Malice staggers as Deimos pulls out a giant umbrella from one of the tables and jams it into the ass of Malice. Malice yelps as Deimos chuckles before taking off.
Danny picks Mayhem up and connects with a Suplex onto the hot sand. Danny picks Mayhem back up and tosses him toward the waterline. Mayhem gets up, slips on a thing of seaweed as Deimos sends him flying into one of the jet skis. Mayhem falls over the vehicle as Danny hops onto it. Deimos goes to walk around it but Malice grabs Deimos by the arm and connects with an arm trapped scoop slam.
Woo:
Every time 3pAC looks to get the upper hand, the size advantage just keeps coming into play.
Gomez:
That's the luck of the draw, it won't always be an even match on paper and frankly it shouldn't be! You wanna be the best tag team? You beat everybody else, regardless of disadvantages.
Danny gets onto the seat of the jet ski and jumps toward Malice. Malice catches him and carries him toward the hole. Danny is trying to get out of his grip but Malice drops Danny down across his knee before continuing towards the hole. Deimos is holding his arm as Mayhem catches the side of Deimos' head with the shovel. Deimos staggers as Mayhem lands another shot with the shovel before flinging Deimos face first into the glass windshield of the lifeguard truck.
A trickle of blood slides down Deimos' face as Danny rakes his fingers across Malice's eyes. Malice stumbles as Danny hooks his legs around Malice's head. Danny uses all of his strength to send Malice across the beach. Malice rolls across the sand as a crab pinched him on the nose. Malice is holding his nose when Danny comes flying toward him and kicks him into a metal cooler. The back of Malice's head bounces off the cooler as Danny is grabbing his crotch. A single camera zooms to show Malice's boot between Danny's legs as both men are down.
Mayhem comes sprinting into the picture as he picks Danny up off the sand and catches him with a Go To Sleep. The tip of Mayhem's knee catches Danny flush on the nose. The cameras show Mayhem sporting a face full of blood as Danny is holding his nose.
Woo:
OOF! Blood and sand don't mix folks! 3Pac almost had the upper hand again, but that shot might be the swan song.
Gomez:
If these punks go out to a busted nose they DESERVE to lose Woo!
Mayhem grabs Danny by the head as Malice spears him into the hole. Both Mayhem and Malice spots Deimos sprinting towards them. They motion for him to get closer but as they are watching him. They don't see Bunny helping Danny out of the hole. Mayhem turns back toward the hole as Danny smacks him with a shovel in the back of the head. Mayhem falls into the hole as Malice grabs Danny by the neck. Danny turns toward Malice and kicks him in the groin. Malice bends over as Deimos slams his shoulder into Malice as he tumbles into the hole. Deimos and Danny quickly start shoveling dirt into the hole as Bunny is holding Lacey at bay.
DING DING DING
Dobrev:
And your winner, via burying Damage Inc and STILL EWC World Tag Team Champions,
3PAC!
Deimos and Danny are standing on the edge of the hole and both shoot out snot rockets before walking away.
Woo:
What a wild match!!! I don't think Phuket will ever be the same.
Gomez:
3pAC have continued their winning ways as they successfully defend their tag titles. It's back to the drawing board for Damage Inc but 3pac already have their next dance partners lined up.
Woo:
You gotta believe the Heat Packers were watching that one, and probably picked up a thing or two in the process.
Gomez:
The Undisputed Championship is up next, but first a word from our... sponsors?
Camera cuts to ...
---
---
A view of a wide open grassy hill is shown. The ocean is sparkling in the background and the bright, fluffy clouds are cradling the hot sun. Mark Keaton steps into the frame and leans his croc covered foot on a rock. He looks to the horizon, bare backed and his muscles shining, his jean shorts tight.
Sexy Woman's Voice
: Have you ever looked in a mirror and wondered, "How could I be a manly man?"
Mark moves his hand revealing a cigarette, he struggles to light it in the wind but manages to get it going, then he takes a hard drag, blows out a column of smoke, then looks to the horizon again.
Voice
: The secret is smoking cigarettes. Don't listen to what the experts tell you. Smoking is the number one reason that people think you're cool.
Mark is red faced coughing now, looking at his cigarette with tears running down his cheeks. A single stream of snot runs out of his nose and he tries to wipe it but burns his lip, he bats the smoke away and it lands in a nearby field. The fire starts quickly and he makes a run for it.
Voice
: With RMK's Super Cigs, you can be the coolest kid on the block. These bad boys are rolled tight so they last three times longer and force you to suck extra hard for that glorious nicotine intake. They're pre lit too so when you fire up your flamethrower to light them, it starts quicker.


RMK's Cool Cigs Gingle: Now look at those yoyo's, not smokin cigs, they're not cool like you and me, they ain't workin, that's the way you do it, Money for Nothin and yer Cigs for free, I WANT MY, I WANT MY, I WANT MY CIGS FOR FREE


---
---
We open up to one of the many beaches along Phuket, Thailand. Narumi and "Headhuntress" Aiya of Shinijoshi are standing side-by-side, each holding their own separate mic. They look between each other for a few moments. Once they seem to agree who should speak up first, Narumi turns and begins addressing the camera.
Narumi:
Tonight's the first big quad brand PPV since Stranglemania, and just like that night we plan on making it a very successful one for Shinijoshi. There's many people who can't come to terms that this era is ours, between Lavender and the Love Club. When it comes to Lavender, she's hyper focused that she got the direct win over Malone, but what happened after? As was usual for years, Malone came right back, because when most Daredevils tore her kingdom down it would just be rebuilt. But when I ended her era Punisher style, she was in tears and her kingdom stayed down. The EWC record keepers can try to redefine what winning and losing means all they want, but as far as I'm concerned when other people's names are declared winners in a match you're in…you've lost. And maybe that's why 3pAC think they're untouchable, but the fact remains that Aiya and I are the only ones who beat them this season and will come back for our tag titles.
Aiya nods firmly, tapping her fingers against her skirt while pacing back and forth. She eventually waves a hand through the air, smirking as she raises her own mic up.
"Headhuntress" Aiya:
I was trying to figure a subtle way to go about this, but nah. That's never been my speciality. Let's get to the chase because … as Narumi said, we've heard much more than Lavender whispering things. In fact, there was a very specific person from the Love Club that decided to drop by Prime #110 and … made quite the bold declaration.
The crowd replies with boos, already understanding where Aiya's going with this talk.
"Headhuntress" Aiya:
Oh good, you all watched, I hear. Then at least I won't need to explain too much. Before I go too far … lemme just say this much. Tommy freaking Love … I gotta give the man credit for at least
one
thing, and that … is he doesn't try to act fake or pretend to be someone he isn't. He's crude, no doubt … but he's honest. And if only for displaying that trait, I respect that much from him.
Her eyes narrow as her head shakes.
"Headhuntress" Aiya:
But that's literally all I find decent about the man. I'll have to hear you when - not if - I face Xavier. But I was definitely glad your client wasn't in the main event because dear freaking god …. You, sir, are incredibly insufferable. You somehow make me prefer to listen to King Flip … and well … if you know my own record with him, you'll understand why that's quite the statement coming from me.
Now, that said, it's true that you have managed a lot of wrestlers who have touched gold. And, for now, you do indeed have more titles at this moment. But you know …
Aiya leans forward, flashing a sly smirk.
"Headhuntress" Aiya:
As nice as championships are, sometimes … there are better things than titles. There's an easy, one word answer as to why we're liked … and with you being a manager for as long as you have, I'd have thought this would be an easy ass answer for you to know. But then again … with The Love Club lacking this, I guess I can't completely fault you. Anyway, the answer is simple. It's …
charisma
. And the unfortunate truth is I've seen how audiences react to you. And even some of your clients, namely Xavier. In fact, funnily enough, I can't help but notice that Gabi and Ibuki get a lot more respect.
Narumi smiles bright and chimes in.
Narumi:
Plus we've got a good family feel and being a member of Shinijoshi takes discipline people can respect. That's why we've been a dominant faction, yes Tommy was right to remember we beat the House and Love Club, but don't forget Omega Commandos and FEUD, no other faction has done what we have. The idea that we were going to snatch up Otaki just because of successful history and because she uses a Japanese name is a bit much, at Scars and Stripes I said we're open to people who want to train with us, I made no indication we were desperately trying to gobble up anyone vaguely fitting what people imagine of us.
"Headhuntress" Aiya:
Speaking of Scars and Stripes … you should probably re-watch it. I know I saw something very interesting. A certain someone who looked to take that offer up. If you're really still her manager … you should be a bit worried.
Aiya slyly winks at the camera.
"Headhuntress" Aiya:
But umm, yeah. Love Club .. yes, you got more titles. Good for you. But you don't have
everything
that you could possibly have, not if we add in non-materialistic items. From charisma and respect to a lot more not immediately popping up into my head. What you lack …
we
have. I'd dare say in spades, too. So kindly … get rid of your superiority complex. We've already shown that we can handle 3pAC, with or with anyone helping.
You may not wanna admit it … and I get it. You're a prideful man. You all but screamed as much with how you went on and on about needing to be in the Hall of Fame. But the truth is … you know we're a threat. And that's exactly why you made that announcement at Prime #110, why you called us out, why you took initiative with Otaki. You may not be saying it aloud … but you're scared, or at least hella nervous of us and what we can do.
And to that, I'll just offer one free warning.
Aiya's smirk widens.
"Headhuntress" Aiya:
Just make sure you'll be ready to finish what you started, because if you won't? I sure as fuck will.
Narumi nods in agreement.
Narumi:
Despite all my gold, I am an everything about professional wrestling matters type of gal. This is the event where brand pride is the main event after all. Even after that, you'll have to worry about all of us in the trio's tournament. And after that, you shouldn't be so concerned about my championship alone, we're coming back for our tag titles, Sonya is coming for the North American Championship, and last I check Aiya's number 2 in the X-Division rankings. This season isn't yet over, which means there's tons of opportunities against The Love Club for all of us. Be ready to sleep with one eye open.
Narumi and Aiya hit the Shinijoshi pose as the crowd roars, pleased with their words and appearance. Camera fades as we return to ..
---
---
We return to ringside where Linda Vine is sliding into the ring getting prepared for the upcoming contest.
Woo:
Narumi Tsutsumi and Lavender are going to tear the roof off this place.
Gomez:
I hope someone knocks Narumi off this pedestal she seems to have placed herself on.
Dobrev:
The following match is scheduled for one fall and is for the EWC Undisputed Championship Joining us first, from Seattle, Washington, weighing in at 132 pounds ...
LAVENDER!
The lights transition into a purple hue as someone sits behind a grand piano to the side of the entrance ramp and starts to play 'Song Of Healing'. As the pianist continues to play a myriad of cherry blossom petals start to rain down over the top of the ramp as imagery of flowers are broadcast across the screens. As the song reaches the one-minute and seven-second mark the pianist concludes the song and receives applause from the crowd before the lights go out and the arena is cast into complete darkness. Suddenly the screen lights up and we see Lavender walking backstage towards the entrance curtain, she tears away at the bandages wrapped around her arms and threads the bandages that cover her back through her attire, discarding all of her bandages and revealing little to no wounds across her body in a symbolic way to show that she is one-hundred percent healed from her previous battles.
The screen goes dark once again and for a few moments, the arena remains in darkness until suddenly the lights come back on and 'Challenge' by Cellar Darling begins to play. The lights flash in time to the intro until the first vocals hit. As the vocals hit smoke billows from behind the curtains and a spotlight shines down upon the center of the stage. The lights come back on shortly afterward and out walks Lavender. She looks out across the crowd as the crowd erupts into cheer. A smile creeps across her face as she embraces their warm welcome.
Lavender begins to make her way down to the ring with a calm and cheerful demeanour. As Lavender reaches the bottom of the ramp she walks over to the steel steps, walks up the steel stairs, and enters the ring. Lavender then climbs the nearest turnbuckle and holds her arms up high in the air to accept the warm adulation from the crowd. Lavender steps down from the turnbuckle and waits for the match to commence.
Dobrev:
And her opponent, from Shinjuke, Japan, weighing in at 125 pounds, she is the reigning and defending EWC Undisputed Champion...
NARUMI TSUTSUMI!
Stage spotlights shine down in the dark as "The Baddest" by Raon Lee begins to play with the oni princess skipping onto the scene in a pink oni mask, wearing the Prime Minister Necklace wrapping her neck and the Undisputed Championship around her waist, Narumi waves at the fans as the spotlight follows her. As she makes her to the ring apron, she turns to the camera to take off her mask and strikes the Shinijoshi's double deuce pose as the lights turn back on in the arena. She enters the ring to skip around and lifts the Undisputed into the air and winks at the crowd while brandishing the Prime Minister Necklace with a smile.
Woo:
Narumi is all set to keep this reign alive, but it's a Princess battle tonight. Oni Princess defending against the Silent Princess and there's just one who gets to walk out with the crown!
DING DING DING
Narumi and Lavender step out of their respective corners and begin to circle each other. On the fifth rotation, the two ladies meet in the middle with Lavender gaining the upper hand with a side headlock. She cranks on it as Narumi smacks her in the side with her forearm. Lavender pushes herself off the ropes as Narumi ducks down low. Lavender bounces off the opposite side of the ring as Narumi catches her with a wheel kick. Lavender rolls onto her side as Narumi rushes her and throws her into the corner.
Narumi quickly unleashed a flurry of rights and lefts while also connecting with several knife edge chops across the chest. Lavender manages to block a chop and puts Narumi in the same corner. Lavender starts chopping Narumi across the chest before slamming her elbow into the side of Narumi's head. After a few elbow shots, Lavender brings Narumi out of the corner and connects with a bulldog.
Woo:
The former Undisputed champion is coming out hot!
Gomez:
This isn't new territory for Lavender, but Narumi has been in the ring with some of EWC's greats and it's not going to be a quick one and done tonight.
Lavender picks Narumi up off the canvas, hooks her arm around the neck before connecting with a vertical suplex. Lavender maintains her grip and picks her up again. She gets behind Narumi and goes to lift her up but gets an elbow to the top of her head. Lavender tries to do it again and gets the same result. Narumi does a standing switch and instantly delivers with a snap German suplex. Narumi quickly bounces up to her feet as Lavender slowly rises her feet. Narumi catches her with a shining wizard and goes for quick pin attempt.
One
Tw……
Lavender pops her shoulder up as Narumi picks her up. Narumi shoots her off but gets a kick to sternum as she bent over. Lavender catches her with a neckbreaker and follows it up with a running senton.
Woo:
Narumi with an early cover, but Lavender is just getting started.
Gomez:
How long can Lavender keep up the quick offense though? Being Undisputed champion is a marathon, not a sprint. Something she ought to remember after last season's win.
Lavender rolls over onto her knees while getting back up to her feet. She bounces off the ropes and lands with a leg drop across Narumi's throat before going for the cover.
One
Tw……
Narumi pops her shoulder up as Lavender gets into a mounted position and starts firing multiple shots into her head. Narumi is trying to cover up but Lavender lands some pretty hard shots. Lavender gets back up to a vertical base while holding onto Narumi's hair. She goes to fling her across the ring only for Narumi to utilize a cartwheel as a counter. Lavender charges at Narumi only to have Narumi catch her with a drop toe hold. Lavender's momentum causes her to go throat first onto the middle rope. Lavender is grabbing her throat as Narumi comes bouncing off the ropes and connects with a spinning roundhouse.
Gomez:
And there's exactly what I was talking about! Lavender got ahead of herself and now it's gonna cost her.
Woo:
Narumi quick to capitalize, and you've got to be. Any missed opportunity can become costly at this level.
Lavender slowly gets up to her feet as Narumi quickly climbs up to the second turnbuckle. She comes flying off and connects with a hurricanrana. Lavender goes flying across the ring as Narumi is back up to her feet. Lavender is using the ropes to get back up as Narumi comes bouncing off the ropes looking for a facebuster. Lavender grabs the top rope as Narumi lands hard on her back.
Lavender hooks her arm around Narumi's neck, lifts her high into the air before connecting with a Wilted Flower. Lavender goes for another cover.
One
Two
Thr……
Narumi just barely kicks out as Lavender looks over at Linda Vine for a quick confirmation. Lavender gets back up to her feet as the crowd is going crazy. Narumi slowly gets up as well as she comes charging at Lavender.
Woo:
Champion incoming!
Gomez:
Lavender's got her scouted!
Lavender initially ducks a clothesline attempt but as Narumi rebounds off the ropes Lavender hoists her up into the air before connecting with Amity Affliction. Lavender with the cover!
One!
Two!
THREE!!!
DING DING DING
Dobrev:
And your winner, via pinfall and new EWC Undisputed Champion
LAVENDER!
The crowd goes crazy as Lavender is slowly rising to her feet as Linda Vine hands her the championship. She stands in the middle of the ring and hoists the belt high in the air. Narumi slowly drags herself towards the corner as Lavender offers her a fist bump.
Woo:
What a match!!!!!! Lavender has done it. She has put Narumi Tsutsumi down. The Undisputed Championship is back on Rampage. Lavender also joins a very prestigious club of TWO TIME Undisputed champions!
Gomez:
Narumi put up a good fight but it just wasn't good enough. Lavender better be ready though because her test has only just begun.
The crowd are cheering loudly as Lavender lifts the Undisputed Championship high after a successful defence. At ringside Narumi Tsutsumi looks a little broken at losing before she gives Lavender a nod with a smile, a mutual respect between the two. Lavender continues celebrating her win before her theme music slowly fades out. Narumi looks a little confused and the crowd's murmuring dies down. Nina Dobrev steps forward with a microphone.
Dobrev:
Ladies and gentlemen, I have been asked to announce to you all that at Night of Champions Lavender will defend her Undisputed Championship in a one-on-one contest…
Woo:
Who against though?
Gomez:
Calm down Marcus I think we're about to find out!
Dobrev:
So please welcome… the NEW number-one contender to the EWC Undisputed Championship…
The lights cut out as Lavender turns to the stage. A heavy bass drops as some all too familiar words are read out…
I'm the best the world has ever seen (I'm the best ever)
I'm somebody you'll never forget
'Cause I work hard and sweat in my tears
(Can't be stopped)
I'm never falling again and if I did, I'd come back
Yeah
Iconic
Gomez:
Oh my God!
Woo:
No way!
Dobrev:
… The S-Factor, The People's Camp, The Baddest Bitch On The Planet, The 46th President of The United States and the Former Prime Minister – SCORPIO!
As the lights come back on Scorpio is stood on the stage in his iconic Louboutins, a hand raised to the ceiling, and a smirk on his face. The crowd begin to cheer as Lavender nods her head. The S-Factor slaps hands with some of the fans before he reaches the ring and climbs in. He greets Lavender with a smile as he's handed a microphone.
Scorpio:
Surrrrprriiiiissseeeeee!
He offers a hand to Lavender who momentarily looks suspicious before she takes it with a smile. The crowd erupt with cheers for the respectful moment before Scorpio begins to pace the ring.
Scorpio:
Hello darlings. It's out there now that these will be my final few months in the ring after sixteen years as one of the GREATEST OF ALL FUCKING TIME. My time in this sport is coming to an end, and I'm bowing out the only way I know how – at the absolute top of my game. Which is why at Night of Champions I'm getting one last shot at the big one.
The fans give a cheer for The S-Factor having one final Undisputed Championship opportunity as he smiles and Lavender nods her head, clearly looking forward to taking on one of her most consistent rivals.
Scorpio:
Now I'll leave you to celebrate Lavender, congratulations on the big win my dear, incredibly well done. We were meant to have this match in 2020 weren't we, it's long overdue - I'll see you at Night of Champions… let's tear it up hey
darling
?
He gives a slight salute to the Undisputed Champion before climbing from the ring. Lavender watches him leave before "Challenge" hits the speakers again. She continues celebrating her victory as the crowd chant her name loudly.
Woo:
What an announcement! Lavender will defend her Undisputed Championship against Scorpio at Night of Champions in his final ever shot at the gold!
Gomez:
These two were supposed to battle over the Undisputed Championship during Scorpio's reign in 2020 but the match was called off, they've both changed dramatically since then… this one's gonna be impossible to call!
---
---
---
The camera cuts to one of the tents out on the beach where we find the North American Champion, Ibuki Ito with his manager, 'The Prodigal Son' Buddy Love who stopped in, he has been running back and forth between Ibuki and Gabi all day. He is a bit out of breath as he enters the tend and bend over, his hands on his knees as he breathes in and breathes out…
Love:
Ok, I wanted to make sure you have everything you need and are ready to go for tonight…
Ibuki looks at Buddu who stands up, oddly Buddy is wearing a zip up jacket in this hot weather which Ibuki thinks is odd…yes Buddy is never one to run around the beach shirtless but a jacket…it seemed odd so he reaches out and grabs the zipper…
Love:
IBUKI…
But Buddy can't stop him as he unzips this jacket and pulls it open…it was covering a half orange and half blue Paramount and Prime t-shirt that Buddy had made for tonight's match…since he has a member of each team. He smiles as he smooths out the shirt…
Love:
Pretty cool right? I had it made, this orange part is for you, since you are the Captain of Paramount and this Blue part…
Ito:
Is for Gabi…no I get it Buddy…
Buddy smiles as he brushes the shirt one last time before looking up at Ibuki with a smile…
Love:
My two brand captains, I'm a lucky manager to have such a talented group of people on my side…two champions…I mean some managers go their entire careers without ever once…
But Ibuki holds up his hand cutting Buddy off…
Ito:
Buddy I'm not interested in the hard sell about Gabi and myself…tonight is about our brands and we are on different sides as normal…she and her team are standing in my way of winning Brand Warfare for a second straight year…I watched as last year the man that held this championship beat the odds and brought home the win and this year it's my turn…
Ibuki looks over at the North American Championship…
Ito:
I have put the pressure on my shoulders…I know I have not delivered in this match in the past, not really been a factor but tonight I'm going to change that…we have a loaded team…
Love:
And a mystery man…do you know who it is…
Buddy looks on with a smile on his face…
Ito:
I do not…and even if I did…
The smile drops from Buddy's face…
Love:
You wouldn't trust me with the name…I wouldn't tell anyone Ibuki…you are like the brother I never had…
Ito:
And Gabi is like the girl you've always dreamed about being with and I've seen the way you are around her…you might not mean to tell her but your lips would spill the secret…but thankfully I don't know so I don't have to burden you with that responsibility…Prime has a loaded team, the team with the most experience but a team of wrestlers that have underachieved in this match…while Brawl's Captain was barely in this match last year and I myself have eliminated Darius in the past…the rest are first times and Rampage…
Love:
They went with the JV Squad…
Ito:
Who are are hungry to prove that they can pick up the baton left behind by Ace King and Melody Malone…they can be dangerous because they are young and hungry…but so are we…Tanja wants to prove she is a star here on Paramount as does SONYA…you saw the 'tough love' Narumi was giving her, all because Stephanie Matsuda thinks Narumi is too soft on her…how fitting would it be if SONYA eliminates Stephanie…El Pablo is the best teammate you'd want in this kind of crazy match…he thrives in the insane and crazy and he's just the man I'd want by my side and me…
Ibuki smirks at Buddy…
Ito:
I have the most eliminations of anyone in this match…I've been in each and every Brand Warfare match there's been…I have the experience and I'm ready to prove myself as the man who can carry Paramount on his shoulders heading into Night of Champions…Buddy this is my moment and I'm not going to let anyone stand in my way…not even…
Ibuki raises his eyebrows at his manager to let him know who he means…Buddy looks down at the floor and nods as the camera fades out…
---
---
BATTLE OF THE BROADCAST CHAMPIONS MATCH
Cyrus Black VS Andrea Hernandez VS Sally Talfourd VS Callie Clark

Match Writer:

The Mad King
We return to ringside where Dobrev stands ready to call the next match.
Woo:
Strong words from Ibuki Ito going into our main event later tonight, but right NOW it's all abot the battle of our Broadcast Champions!
Gomez:
Callie Clark has been on a tear since winning the AMC Broadcast Championship, Sally Talfourd has held her own as the Apple TV+ Broadcast Champion, and Cyrus and Andrea have been building up their legacy as our most recent FX and HBO Broadcast Champions respectively...but who will come out of this with the supremacy!
Dobrev:
The following match is a Fatal Four Way Match between all brand's Broadcast Champions! The winner will move on as the sole Broadcast Champion inside this year's Insanity Cage at NIGHT! OF! CHAMPIONS! Joining us first, from Carson City, Nevada, weighing in at 220 pounds ... Brawl's FX Broadcast champion ...
CYYYRUUUS!
The lights in the arena dim and two spotlights hit the top of the entrance ramp as The Purge by Demetrius X blasts over the PA system. Cyrus calmly walks out and stands in the spotlight for a moment before making his way down to the ring.
A the buzz of the crowd falls as the lights fade down and everyone finds themselves in darkness. After a moment of nothing, there's the crackling of an old recording, and then a voice:
"Ladies and Gentlemen!"
"Your act at this time!"
The Extreme-tron begin to flicker to life with an old reel of film showing various clips of magicians performing, shots of crowds smiling and laughing, point and wondering. All, of course, in silence.
"Sights of wonder and amazement!"
"A spectacle that will confound and amuse your mind!
"
The Extreme-tron continues to flicker with the images of an era bygone. The final clip comes to focus on a figure standing alone on a stage, the back to the Extreme-tron, obscured by the shadows.
There's a pause, and then the beginning of 'Troublemaker' by Troublemaker comes across the PA, the whistling first cutting through the silence then drowned out by the fans' cheers. The Extreme-tron still shows the silhouette of a lone person standing in the shadows.
Then, mirroring that shot, a sole spotlight fades in at the top of the ramp, and we find 'The Last Magician' Sally Talfourd with her back to the arena. The crowd gets louder and then, as the music kicks in, Sally turns to face the crowd, her arms outstretched and her head bowed to everyone.
Dobrev:
Ladies and gentlemen, making her way to the ring, 'The Last Magician' and the The Apple TV+ Broadcast champion ..........
SALLY TALFOURD!
Sally lowers her arms, raises her head, and makes her way down the ramp. Fans rush to the railings. She makes a direct line to the ring, pulling herself up to apron, looks around to the fans before she steps in. Sally takes turns on the posts, climbing them with a raised fist before stepping to the centre, and with a flurry and a twirl unwraps her hanbok, handing it over the ropes to the crew and then takes up position in her corner of the ring, stretching her legs on the ropes and readying herself for the match.
Dobrev:
And their opponent, from Paradise Valley, Arizona, weighing in at 125 pounds ... The HBO Broadcast champion
ANDREA HERNANDEEEZ!
"Ultranumb" by Blue Stahli hits the venue's soundwaves. Andrea appears on the stage to some strong cheers from the crowd. Andrea acknowledges the crowd and completely focused on the task at hand. She gets up to the ring apron and uses the top rope to slingshot herself into it, acknowledging the crowd even further as she leans against the corner, confidently waiting for what comes next.
Dobrev:
And the forth and final competitor, Representing The House, from New York, weighing in at 115 pounds ... Now Trending, "The Golden Goddess"
CALLIE CLARK!
A red carpet is rolled out going from the stage to the bottom of the ramp, and Bad Reputation hits as the lights turn gold in the arena. Callie comes out with Tori walking out behind her, and strikes a pose showing off her look as Avril Lavigne from her Rock n Roll music video as pyro goes off behind her. Callie's paparazzi takes pictures of her as she walks down the ramp, taunting the fans as she goes. As she reaches ringside, Tori goes ahead of Callie, holding open the ropes so Callie can step through, and walk to the middle of the ring, where she strikes a pose again while winking at the camera. She then goes to her corner as the music cuts.
Woo:
This is will be a wild fatal four way match, with Undisputed implications on the line!
DING DING DING
Each Television champion has their own corner. Andrea Hernandez, nervous, eyes each of her opponents half expectant that they'll come for her at any moment. Callie Clark, crouched down into a near seated position, has cold eyes locked on Sally Talfourd. Tori rolls through the game plan from the pads in the sand just outside the ring, Callie not speaking but nodding along. Sally on the other hand has a slight smile on her face as she continues stretching her legs on the ropes. Cyrus Black, off in his own world it seems, stares directly at the canvas in the center of the ring. He looks as if he's seen a ghost. His breath, shortened, as he mutters something inaudibly to himself. Then the elephant in the room stands from her seat and Phucket appreciates as Melody Malone reveals herself in a VIP front row seat. Next to her is long-time bodyguard, confidant, and more-than-friend Rory. The man seems all too content glaring through Cyrus as the FX Broadcast champion still seems to only want to focus on the contest before him.
Gomez:
Right when you thought you'd seen the last of Melody Malone, there she is again! Yeah, keep acknowledging that, take away from the competition actually in the ring.
Woo:
Wow, Gomez. Tell us how you really feel.
Gomez:
Welcome back to Parabellum and Extreme Wrestling! Can't wait to not see you until the next big goodbye match!
Woo:
That's an Extreme Wre--
Gomez:
It's yesterday's news trying to ratchet themselves to relevance. We've seen this a thousand times and it's ugly every time. Sharpe just did this whole goodbye tour. Scorpio's on the docket to do it. They give their swan songs and then they move on with their lives. Save us the time and skip the first part, already.
Woo:
Whoof, well, I'm excited to see her. All hail the Queen, indeed.
Fans rile up further as each superstar in the ring sans Cyrus acknowledges the former Undisputed champion in their own way. Hernandez a simple nod of respect, Sally a smile and nod, and Callie Clark gives a fake wave and smile. Clark and Tori even go so far as to fake fan-girl for Melody who just shakes her head and rolls her eyes before, with a cocked eyebrow, her blown little globes land on her ex-husband. Cyrus, instinctively, meets her gaze for but a second. And instinctively he spits on the canvas before bum-rushing the first opponent to break form. It's Hernandez who has something to say to Callie and Tori, but her attention should've been at the roaring man raging toward her. Cyrus with a STIFF clothesline as Andrea turns right into it. Hernandez front flips before bashing the back of her head on the canvas and the fight has begun. Talfourd tries to catch Cyrus with a standing headscissors. Round and round and round she goes making a real spectacle of it, too, until the veteran finds his spot and with a YELL he jumping sit-out POWERBOMBS the spit right out of SalTal's mouth. Cyrus heaves his aggression as he gets to one knee, seething, and with a glare turns his attention to Callie Clark. Callie flees! She throws her hands in the air and shakes her head, a pouty bottom lip poking out, as she concedes to let Cyrus continue his warpath on Sally and Andrea collectively. As a matter of fact she turns directly to Melody Malone and points toward the ring. She remarks something about "#QueenMaHomeWrecker." Rory furiously stands up in a huff before Melody can calmly place her hand on his arm to return his attention. Cyrus, meanwhile, is working a professional wrestling clinic on young Hernandez and the shaken Talfourd.
Woo:
Wow! Callie just egging on Melody Malone to get involved in this contest. All the while Cyrus is dominating in the ring right now as if he'd never left the place.
Gomez:
This is the Cyrus Black we want! GIVE US WHAT WE WANT!
Cyrus Black is on fire in the ring, a renewed vigor coursing through his veins. Matching enziguris for the faces of Andrea and Sally have him feeling great even through the mostly negative reaction he's getting from the audience. He, without looking at her, brushes the bottoms of his boots off on the canvas in her general direction. This incenses Rory into getting a boot over the guardrail to a big pop from the crowd. Malone stands up and Callie and Tori are both pointing and laughing at the anger on Malone's face. Cyrus ignores all of this as he drops boots and lays claim to the four-way dance. Sally shocks Cyrus as she kips to her feet behind him. A small "Sally" chant had begun to stir and it was well enough to wake her up. Black is lifting Hernandez by the hair when Talfourd blindsides him from behind with a spinning heel kick to the back of the head. Cyrus is knocked over Andrea and rolls purposefully out of the ring. He grips the back of his head with furious eyes locked in on Talfourd. Sally is ready on one knee as Phuket rallies behind her further.
"RISE A-GAIN! RISE A-GAIN! RISE A-GAIN!"
Woo:
Don't look at me, Gomez, I don't know why they're chanting that either. But it looks like Sally Talfourd, Apple TV+ Broadcast champion, is picking up what they're putting down as she gets into a rage of her own! Cyrus on the outside probably muttering to himself about lucky shots and you couldn't blame him. He was on fire until the fans tonight made their voices heard about The Magician of Paramount.
Gomez:
I don't think Cyrus cares about too much of that, honestly. He's still looking to become the man he was, y'know? The man he wants to be again. The man he thinks he might not be able to be again but, honestly Woo, look at him. He's got it in him if only he harnesses what he used to harness to get where he got.
Woo:
Well aren't you just full of opinions this evening?
Gomez:
Meanwhile, you've got the completely fresh Callie Clark. Here we go, it looks like she's deciding to take her spot against Talfourd here.
Woo:
That's a bold strategy, Gomez. Let's see if it works out for her.
Outside the ring, the mocking happening between Callie, Tori, Rory, and Melody had come to some pause as Rory got right in Tori's face with no uncertain, unspoken terms that she should cease and desist. Callie Clark happened to pick up on the audience and turn to see Sally hit a glorious half-nelson suplex on the floppy Hernandez. Talfourd is stalking Andrea with eyes outside the ring at the stalking Cyrus as Clark slides in from behind. Spinning backfist to the back of the head! Andrea rolls out to the rampway side of the ring, away from Cyrus who is opposite the stand off between Rory and Tori still happening, but Andrea seems intent on turning this all around for herself. Heaving, huffing, trying to find her place, she scrambles for a moment beneath the ring apron. Phuket Island
explodes
as Andrea Hernandez reveals her uniquely-designed sledgehammer. It shines and glimmers in the sunlight as all attention seems to turn to her. She heaves with a broken smile as she slowly lifts the sledge high with one hand and Extreme Wrestling is on their feet. Callie, about to follow up with another assault on Sally, opts to slither right the hell out of the ring and shove Tori's attention to the weapon instead of the beefy dude in front of her. Sally, still dazed, is gathering her bearings while Cyrus has a small gulp while slowly sliding into the ring. Without taking an eye off the sledgehammer he gets to a seated position in a corner with Sally on the ropes between him and Hernandez' sledgehammer. Then, an even bigger pop as without even so much as a musical entrance JoJo Rush storms through the curtain.
Woo:
Absolutely not! This will NOT turn into another House call!
Gomez:
Hahaha! I like that, Woo. House calls. Hahahaha!
JoJo gives Andrea a look like she doesn't know what she's holding as he walks right past her. She watches on with interest as he walks directly and sternly to Rory. Phuket gets elated and appreciates as two meaty men look like they're ready to slap meat. After few words between the two, however, Rory appears to take the visual high road as he throws his hands up, says something, and returns to his seat. Tori's about to mock him when JoJo has something stern to say to her as well. Tori looks upset but also looks like she knows whatever JoJo said to her was correct as she turns her attention to Andrea Hernandez and the sledgehammer. JoJo gives but one glance over to Melody Malone who looks ready to fight the man. The camera picks up an audible
"Tch. Whatever."
before JoJo walks back to the curtain just as fast as he'd come through it. Hernandez stands off against Tori with the weapon as an ill-gotten deterrent. Callie's bodyguard seems intent on wrestling the weapon from the smaller woman when Hernandez pops her in the stomach with it. Tori exclaims in a gasp completely shooting all air from her lungs. Callie jumps in place, not sure if she should get involved just yet, but the loop-de-doopy Sally Talfourd has no qualms doing just that.
HIGH HOPES!
Perhaps just for Parabellum, Sally Talfourd switches up the springboard moonsault finisher in a magnificent acai moonsault off the ropes. She had sprung herself into a sprint, bounced right over the set of ropes between her and the action, caught herself on the apron, and double leaped into the moonsault much to the chagrin of Tori and Hernandez on the outside. Cyrus and Callie on the other hand look to one another, smile, shrug, and make chase to the action to pick from the scraps.
Woo:
You'd think Callie and Cyrus were just best friends here but I know better and so do you, Gomez. They're both waiting for their moment to strike the other in the back.
Gomez:
Such is the life of professional wrestling. You act like every show is your first, Woo. This is classic Cyrus and classic Callie Clark. So they're two peas in a pod? The pod's only got room for one winner tonight and it can't be Cyrus AND Callie Clark.
Callie goes immediately for the sledgehammer, ripping it from the unwilling-to-let-go clutches of Andrea Hernandez. Cyrus picks Sally Talfourd up, slips her into the ring, and turns to challenge Callie. She asks is she really wants her to hit him and he once again eggs her on with a big nod and a "Now you're getting it! C'mon!" snipe at the longest-reigning television champion in the match.
WHOMP!
Callie swings violently with the sledgehammer wide and overhead, denting the center of the ring apron to a powerful thud that racks her arms. Bicycle kick! Cyrus plants Callie to the sand before sliding into the ring after Sally Talfourd. Callie dumps in the sand right next to Andrea who, shooting for a third wind, goes straight for the camel clutch. Hernandez has Callie facing a still-standing and now-thoroughly-pleased Melody Malone. The Queen crosses her arms and feigns concern as Andrea stretches the body of Clark into as close of a U as she can. When it becomes clear that Callie won't tap, about a minute of the submission being locked in, Hernandez SLAMS Callie's face into the sand as Tori stumbles to their feet using the steel steps.
DESTINY DROP!
Hernandez with the float-over DDT finish CRUSHING Tori face-first into the steel steps! Tori bursts like a peach, bleeding from the forehead.
Woo:
YES! GET 'EM , HERNANDEZ!!
Gomez:
Wait, what's Cyrus about to do? He's been keeping a wary eye on all that as he waited for Sally to get up.
Talfourd uses the corner to get up. Cyrus yells as he rushes at her, only to meet turnbuckles when she slips out of the way.
SHIRUNAI!
Talfourd with a brave Sliced Bread on Cyrus, utilizing the turnbuckles to bound into the air and take the FX Broadcast champion to the canvas. The crowd rallies behind both Hernandez and Talfourd as they both continue their assaults on their respective opponents. Andrea is dropping boots on both Tori and Callie as Sal continues with Cyrus.
DIVING NODOWA OTOSHI!
Sal waits in the same corner, ushering Cyrus to get to their feet and stumble toward her. She grips him by the neck, presses with all her might lift him up into the sit-out two-handed chokeslam from the turnbuckles. This gasses Cyrus and shocks Hernandez, whose eyes widen at the action in the ring. Callie catches her from behind with a school boy but Hernandez IMMEDIATELY kicks out before a count can even be made. It appears as if Sally Talfourd is looking for a final trick for this show and finds it, the crowd rallying still in a "Burn the Jun-gle DOWN!" chant accompanied with a little boom boom and a little more clap clap clap.
LAST SUMMER!
With effortless flow, Sally stalks until she can secure the standing headscissor armbar finish. Cyrus is dead center in the ring with nowhere to go. He can see the action unfolding before him with Sally leaning into the submission.
PHOENIX BACKBREAKER!
Hernandez hits her signature backbreaker on Callie and leaves the champ in the sand when she sees Cyrus on the brink of tapping out. Andrea goes to slide into the ring when Tori instinctively lunges at her. Andrea argues as she shoves Tori into the steel steps. Melody, still standing up, calls out to Andrea. Hernandez rolls her eyes emphatically before pointing to the submission and looking back to Malone. Melody just smiles and gives her a thumbs up before taking her seat. Hernandez doesn't know what to think for a second but she doesn't realize Callie is right behind her with a vengeance. Andrea isn't in the ring two seconds, about to drop a boot on Sal to break the submission when Callie stands up behind her and spins her about.
LIGHTS OUT!
Hernandez eats the small package driver finisher and Callie is quick to pin.
ONE!
Talfourd leans in even harder and Cyrus looks like he's either going to pass out or peel his own eyes out.
TWO!
Cyrus refuses to tap even as Talfourd looks to dislocate his shoulder at the very least! Just as the referee's third count comes down, Cyrus' hand thunders down at just the same moment. A second referee outside calls for the bell!
THREE!!!
DING DING DING
Both officials converge together, as Callie jumps to her feet with her arms in the air triumphantly. Talfourd releases the hold, confusion setting in on her face as she looks at Clark and then to the officials. The referees call over Nina, who nods before raising the microphone.
Dobrev: H
ere are your winners,
CALLIE CLARK AND SALLY TALFOURD!
Woo:
We have BOTH the Apple TV+ and AMC Broadcast champions going to Night of Champions!?
Gomez:
All four of them truly deserved it, but quick thinking by both of these ladies. In the end, it came down to literal seconds and if that's not an example of just how hot these Broadcast divisions are, I don't know what is.
Woo:
You have to feel for both Andrea Hernandez and Cyrus, they were both RIGHT there in it and on any other night, one or heck... given what just happened, maybe BOTH of them could've headed to the Insanity Cage.
The officials climb back into the ring, awarding both Sally Talfourd and Callie Clark their respective championships. Sally inclines her head, raising the title high for all to see. Callie gets her arm raised in victory, holding up her championship to taunt the fans. As Sally exits, Callie has other plans. She rolls out of the ring and hugs Tori, then walks over to Melody Malone and gets in her face.
Woo:
Uh... Callie..?
Callie Clark:
Looks like there's a new queen around here now isn't there?
Callie smirks and holds her title in the face of Melody, who shoves her away with a palm to the face! Callie looks annoyed as the ringside cameras barely can pick up Malone's snark.
Melody Malone:
Get your consolation prize garbage of a championship out of my face.
Callie looks pissed off and grabs the drink out of Melody's hands, and throws it in her face! Callie laughs as Melody looks a little shocked, but then tries to hop the barricade to go after The Golden Goddess, but Rory grabs her and holds her back. Callie gets pulled away now by Tori, and she laughs as she walks away yelling at Melody. As Callie exits, official Toyo Yasahiro comes over with a towel for Malone and with the assistance of Rory helps her over the barricade so she can go clean off in the EWC locker room.
Gomez:
That... might not've been Callie's smartest decision, but she's earned a reason to gloat.
Woo:
Speaking of gloating, folks we're just moments away from the biggest stake to bragging rights in EWC - it's BRAND WARFARE and it's next!
---
---
The EXT lights up, showing us a rundown of EWC's history of Brand Warfare. We go as far back as the StableWars era of matches and events between 1999 and 2018, before focusing on PARABELLUM and its main event over the past few years. We are reminded of the back to back victories of RAMPAGE before last year saw the rising PARAMOUNT brand take the glory...and then, a look at the teams engaging in Brand Warfare this year:
BRAWL, looking to stake its claim as the flagship brand of the EWC, with its motley crew of Lil' Petey, Darius, Caleb Scott, Alex "Bullet" Carbajal, and their captain, EWC International Champion Melinda Rhodes

RAMPAGE, looking to take back the honor of winning brand with its squad of Jason Anderson, Jamie Love, Cosmo Goldworthy, Chris Page, and their captain, EWC United States Co-Champion Vin Havoc

PARAMOUNT, looking to take back-to-back victories with its squad of Tanja Devereaux, Sonya, El Pablo, a lingering question mark over its mystery entrant, and their captain, EWC North American Champion Ibuki Ito

PRIME, eager to make a statement this year with their squad of Stephanie Matsuda, Scorpio, Dalilah Ashe, "Headhuntress" Aiya, and their captain, Indy Champion Gabrielle Visconty
We get a recap of the events of each brand's exclusive PPV event, and how drastically the landscape has changed for the EWC as a whole going into this year's Invasion Series...and how it all comes down to this.
Four squads of five, striving to survive.
Which brand will reign supreme?
This is war.
---
---
TAG TEAM ELIMINATION OCTAGON ON THE BEACH MATCH
Team Brawl VS Team Rampage VS Team Paramount VS Team Prime
Team Brawl: Melinda Rhodes, Alex Carbajal, Caleb Scott, Lil' Petey, Darius
Team Rampage: Vin Havoc, Chris Page, Cosmo Goldworthy, Jamie Love, Jason Alexander
Team Paramount: Ibuki Ito, El Pablo, Tanja Devereaux, Sonya, TBD
Team Prime: Gabrielle Visconty, "Headhuntress" Aiya, Dalilah Ashe, Stephanie Matsuda, Scorpio
We return to ringside where ring crew are getting ready for what will be an extremely long main event.
Woo
: And now it is time for the main event of Parabellum, Brand Warfare!
Gomez
: This match is always wild, and I expect this years to be just as crazy.
Dobrev
: The following match the main event of Parabellum 2023. It is Brand Warfare. 5 Competitors from each brand, just now they were given lots to choose backstage to see who starts this one. Joining us first, Representing Monday Night BRAWL,
MELINDA RHODES, ALEX CARBAJAL, CALEB SCOTT, DARIUS & LIL PETEY
Team Monday Night BRAWL head out while their shows theme sounds off. Melinda Rhodes has her International Championship, Darius has his briefcase, Lil Petey wears a nice floral shirt Monday Night BRAWL shirt, while the other four have standard MNB Shirts.
Dobrev
: And their opponents, Representing Friday Night RAMPAGE ...
VIN HAVOC, CHRIS PAGE, COSMO GOLDWORTHY, JAMIE LOVE & JASON ANDERSON
Team Friday Night RAMPAGE head out while their shows theme sounds off. Vin Havoc has his half of the replica US Championship belf. Vin Havoc and Chris Page are both in all FNR Green, Cosmo Goldworthy is stunning in a solid gold jacket gifted to him by Chris Page, Jamie Love is wearing the Rampage Gear gifted to him by Chris Page that is covered in insults about everyone else in the match, Jason Anderson also wears his present from Chris Page.
Dobrev
: And their opponents, Representing PARAMOUNT Wrestling ...
Ibuki Ito, El Pablo, SONYA, Tanja Devereaux &

Team PARAMOUNT heads out from the back while their show theme play. Ito lifts his North American Championship high into the sky. The brand is all decked out in PARAMOUNT Orange as they head to the octagon. The get about halfway there before they are cut off by the sounds of "Remember the Name" by Fort Minor. The crowd is confused for a moment until they see Paramount General Manager Chris Brock walk out and join his team!
Woo
: Wait, is Chris Brock the fifth member of team Paramount?!
Gomez
: What the hell is going on here?!
The team looks at Brock and slowly they all nod to him, but before they can even start to walk again, Brock motions to the entrance ramp.
'"You Should See Me In A Crown" (IIZI Remix) by Billie Eilish begins to play as the crowd on Phuket Island goes berzerk. The word "QUEEN" scrolls across the Extreme-Tron as Melody Malone comes bursting out of the entrance ramp wearing an Orange Paramount Wrestling T-Shirt!
Woo:
THERE'S NO WAY!!!! QUEEN MELODY MALONE HAS RETURNED TO EWC!!!!
Gomez:
And apparently she's jumping ship to the orange brand!
El Pablo instantly does a spit take, scattering skittles all over the entrance ramp before a wry smirk crosses his masked face as he nods to welcome his new teammate. Tanja shows off a sly smile, knowing how dangerous her new teammate can be, and Sonya stands tall and stoic, not showing any emotion. It's the face of Ibuki Ito that the camera settles on, however, as the look of pure shock is something not seen before from the North American Champion. That shock gradually fades as he realized that team Paramount has gotten that much better.
Dobrev
: And their opponents, Representing PRIME Wrestling ...
Gabrielle Visconty, Headhuntress Aiya, Dalilah Ashe, Scorpio & Stephanie Matsuda
Team PRIME head to the ring while their shows theme blares. Gabi Vee gives her title a nice kiss and poses for the camera. The entire team is decked in PRIME Blue, except Dalilah Ashe but it is worth noting she's got some nice new snake skin boots!
Woo
: 5 Versus 5 Versus 5 Versus 5. It doesn't get bigger than this when it comes to brag bragging rights.
DING DING DING
Following the ring of the bell, the 20 men and women look down at their chosen lots. The short pulls picked to go first are BRAWL's Lil Petey, RAMPAGE's Jamie Love, PARAMOUNT's SONYA and PRIME's Gabrielle Visconty. Lil Petey does some shoulder rolls, and a few hops, stretching himself out and... PETEY RUSHES AT JAMIE LOVE! Petey punches Jamie Love in the mouth and then he starts to club the back of Jamie's head with a forearm. Jamie falls to his knees, Petey grabs his head and pulls him backwards into a reverse DDT! Petey mounts Jamie, punches down on him three times, and then he drags Jamie up by an ear, takes-a-back and rips Jamie backwards into the octagon door with a German suplex, sending Jamie tumbling to the outside. Lil Petey joins Jamie Love outside the ring, Jamie gets to his feet and the two start going at it with punches. Petey shrugs off Jamie's punches and grabs Jamie close going for a belly-to-belly to take full advantage of his size difference, but Jamie counters into a DDT, spiking that full size on his head! Jamie stumbles over to the crowd and shoves a lady out of her seat to grab her chair, Jamie rushes Petey and collides the chair into Petey's face, busting him open! Jamie raises the chair to go for another shot, but Petey punches the chair out of the way, and then sends a lifted knee into Jamie's nose, causing it to start gushing blood. Jamie stumbles backwards, Petey grabs two handfuls and sand and yeets them into Jamie's face, blinding him! Jamie starts to throw wild punches, Petey ducks under and takes-a-back, then rips Jamie into another German suplex, this time sending him right through the time-keeper's table!
While this was happening, back in the ring. SONYA and Gabrielle watch Petey and Jamie Love go flying through the door, and then they turn their attention to each other. Gabi raises up her hands looking for a shoulder/collar tie-up, SONYA obliges. The much bigger SONAY quickly is able to overpower the hold and bring Gabi into a side-headlock. Gabi punches SONYA in the stomach and sends her into the cage wall with an Irish-Whip. Gabi rushes in and flips into a handspring up into an elbow, but SONYA grabs Gabi's waist and rips her backwards into a German suplex. Gabi lands the suplex on her feet and jumps into a European uppercut into the small of SONYA's back. SONYA spins around with a monstrous chop but Gabi ducks the chop and comes up with another Euro-cut right into SONYA's chin. SONYA backs on wobbled legs, Gabi dropkicks the left leg and gets SONYA grounded to a single knee. Gabi grabs into a side-headlock, gets SONYA's other leg and pulls her up and down into a Fishman's Buster!
At this point, Lil Petey had made his way back into the ring, Gabi sees this and rushes over, kicks up on the wall and then down into a double knee facebreaker, ANGLEBOMB! Gabi goes for a cover.
ONE...
TWO... KCIKOUT BY LIL PETEY
Gabi drags Petey over to her side of the octagon and tags out to Headhuntress Aiya. Aiya grabs a waist-lock on Lil Petey and Gabrielle smashes Petey with a European uppercut to engage Aiya throwing him backwards into a German suplex. Aiya and Gabi high-five after the tandem move, but SONYA comes from behind and smashes both inside out with a double lariat! SONYA drags Gabi up by her head and shoves her forward out of the ring into the dirt. SONYA drags Aiya to her side of the octagon and tags out to Ibuki Ito, who then tags out to Melody Malone. Ito and Malone both scale up the cage, SONYA drags Aiya up by her hair and then pulls her into a stiff lariat that spins her inside out! Ibuki Ito jumps off the top of the cage and catches Aiya in the small of her back with a diving double foot stomp, Aiya yells out in pain and rolls onto her back, giving Malone the opening to moonsault off the cage into a double foot stomp into Aiya's sternum! What a triple move from Team Paramount!
Woo
: What an eventful start to this match!
Gomez
: We've already got blood, tandem offense, a broken table, a chair spot. This is crazy.
Woo
: Jamie's lucky the refs leniency didn't get him DQed there, but I'd say that luck ran out with a German suplex through a table.
Gomez
: I'd say he's more lucky he didn't have to take that triple move from Team PARAMOUNT that Headhuntress Aiya did, she's going to be feeling that for weeks!
Woo
: It's nice to see Team PRIME and Team PARAMOUNT already showing off some tandem spots, I hope to see even more as this one progresses.
Team PARAMOUNT and Team PRIME start to go all out brawling with each other, the refs try to break them up. A bloodied Jamie Love crawls back through the sand, up the stairs and into the ring. Jamie uses the cage wall to pull himself up and then he makes his way over to Lil Petey. Jamie slaps Petey in the back of his head, takes a few steps back himself and challenges Petey's fighting spirit. Petey gets to his feet and blasts a forearm into Jamie's face, Jamie fires back with a stiff kick into Petey's left leg. Petey throws a kick into Jamie's right thigh, Jamie throws a forearm into Petey's jaw, Petey throws a kick into Jamie's sternum, Jamie throws a kick into Petey's stomach, Petey hits a two piece punch combo, Jamie stumbles backwards and spins into a jumping elbow into Petey's mouth. Petey lunges forward and pulls Jamie down into a stiff DDT, Jamie's head hits the canvas hard enough he bounces back up to his feet. Jamie hits a basement dropkick into Petey's mouth while Petey is still in a seated position. Melinda Rhodes has had enough of this and she jumps down into the ring and makes her way over to Jamie Love. Rhodes pulls Jamie up and yeets him with an Exploder Suplex. Vin Havoc jumps down into the ring and catches Rhodes with a chop into the base of her skull. Rhodes turns around the two continue their brawl from Invasion Series, throwing some heavy punches at the other. Petey pulls himself up using the cage wall and stumbles over to Jamie Love, Petey drags Jamie up by his head and clubs a forearm into his back, Jamie falls forward but grabs Petey's legs and brings him backwards into a roll-up! Vin Havoc grabs Melinda Rhodes into a choke-hold to not break the pin!
ONE...
TWO...
THREE!!!
Dobrev
: Our first elimination of the match, credited to Jamie Love, Lil Petey! Monday Night BRAWL Is Down To 4 Wrestlers
Woo
: Jamie Love and Lil Petey continued their violent affair from Invasion Series, and it is no surprise that's what saw one of the men eliminated here tonight.
Gomez
: I'd be shocked if we don't see these two run it back in a hardcore match at Night Of Champions.
Woo
: Also at Night Of Champions, Melinda Rhodes and Vin Havoc will be face to face again, and I am sure that's going to end up even more bloody than the last time if this interaction right now is any indicator!
Vin Havoc still has Melinda Rhodes in a chokehold, Rhodes drags Havoc up onto her shoulders in a fireman's carry, then she swings his legs forward while grabbing his head to drop him into a sudden brainbuster. Melinda Rhodes is declared the new legal woman for Monday Night BRAWL. She gets to her knees, and catches a stiff kick into her back. Rhodes tenses up and gets to her feet. She turns around and catches a kick into her shoulder from Jamie Love. Jamie throws another kick, Rhodes catches Jamie's foot and throws a spartan kick into his stomach to send him off his feet flying backwards. Lil Petey gets to his feet and exits the ring, he takes some selfies with fans and then heads to the back. Rhodes drags Jamie up by his head into a cravat, then she snapmares him, kicks him in the back and drags him up and over to the BRAWL Corner. Rhodes tags out to Bullet Carbajal, who jumps down into the ring and drops a knee down on Jamie's stomach. Bullet drags Jamie up and hits an elbow smash into his jaw while Rhodes kicks him in the back of his leg, sending Jamie inside out landing on his stomach. Melinda Rhodes hauls Jamie up and gets him ready for a belly-to-back suplex, Bullet throws a flurry of punches into Jamie's face and stomach before Rhodes lifts him up and down to complete the suplex.
On the other side of the ring, SONYA and Headhuntress Aiya square up in a shoulder/collar tie-up, but much like earlier SONYA takes advantage and pulls Aiya into a headlock. This time SONYA punches Aiya in the top of the head and breaks the hold herself. SONYA grabs Aiya's hair and pulls her forward into a toss. Aiya hits the canvas hard but rolls up to her feet and brings a big boot up into SONYA's mouth. SONYA answers with her own big boot, big boot from Aiya, from SONYA, from Aiya, from SONYA, from Aiya, from S NO! Aiya catches this big boot up and drops SONYA with a powerbomb. SONYA rolls through and catches Aiya with an insane lariat that spins Aiya into a 450 at least. SONYA drags Aiya up, Aiya uses the momentum to jump into a knee lift right into SONYA's chest, then she hits a series of punches and elbows to stumble SONYA. Aiya goes for the buzzsaw kick, but SONYA catches her foot, chops her in the face and then lifts her own knee to catch Aiya right under the chin. The crowd is going wild at this point.
On the other side of the ring, Melinda Rhodes has just tagged back out to Bullet, who Irish-whips Jamie Love into Rhodes for an assisted DDT. Bullet and Rhodes turn their attention to SONYA and Aiya, who have stopped fighting and are now looking back at them. All four women go flying into each other and the crowd loses their mind as they start throwing punches, kicks, uppercuts, forearms, elbows, you name it. It's an all out mini tornado tag! Jamie Love tags out to Chris Page, who charges into the melee and hits Melinda Rhodes with a shoulder charge to push her out of the way. SONYA grabs her arms around Bullet's throat and hoists her up onto her shoulders. SONYA takes a few steps forward and then throws Bullet down into a DREADNAUGHT BOMB! While Bullet is falling, Aiya catches her with an OTK Buzzsaw Kick! Both women cover!
ONE...
TWO...
THREE!!!
Dobrev
: Our second elimination of the match, credited to SONYA and Headhuntress Aiya, Alex Carbajal!
Monday Night BRAWL
Is Down To 3 Wrestlers
Woo
: We just saw an excellent back and forth war between two of Shinijoshi's best, and then they were immeditally able to set aside the fighting and double team Bullet Carbajal to get the elimination.
Gomez
: That's how it goes with you're in a stable. When you travel with people so much, you get to a point where you absolutely want to kill them, but you're still best friends who can fight an army of 100 together.
Woo
: And speaking of teamwork, Melinda Rhodes and Bullet Carbajal really put the work on Jamie Love. I think they'd be a good tag team for Monday Night BRAWL in the fallout of this.
Gomez
: I certainly agree.
Chris Page tags out to Cosmo Goldworthy, Melinda Rhodes tags out to Darius who eagerly asks for a tag, SONYA tags out to Melody Malone and Aiya tags out to Scorpio. Darius and Cosmo engage in a shoulder/collar tie-up, Darius breaks the hold into a wrist-lock, Cosmo kicks Darius in the stomach and pulls him into a side-headlock. Darius elbows Cosmo in his back, and then grabs his own side-headlock but quickly drops down into a bulldog facebuster. Darius maintains the headlock and drags Cosmo up to the BRAWL corner. Darius tags out to Caleb Scott. Caleb Scott pulls Cosmo up into a spinebuster, and as he drops him Darius catches Cosmo with a clothesline for a double team maneuver. Caleb Scott makes a cover, but Vin Havoc stomps him in the back of the head to break it up before one. Darius throws a punch at Vin, but Vin slips the punch and chops Darius in the throat. Vin backs Darius up and then Irish-whips him into Cosmo who flips Darius inside out with a lariat. Caleb Scott grabs Cosmo's legs and pulls him into a roll-up while Melinda Rhodes jumps down and grabs Vin in a chokehold.
ONE...
TWO... KICKOUT BY COSMO GOLDWORTHY
Caleb looks pissed that Cosmo kicked out. While all this was going on, on the other side of the ring. Melody Malone slaps Scorpio, Scorpio slaps her back. Melody Malone slaps the taste out of Scorpio's mouth, Scorpio slaps the taste out of Malone's grandchildren's mouths. Melody Malone and Scorpio both go for a dropkick at the same time, and then they both kip-up. They smirk at each other, and Scorpio puts out a hand for a friendly handshake, Malone answers with a superkick right on the button that sends Scorpio backwards into the PRIME corner. Gabi Vee tags herself in and leaps down into the octagon with a diving crossbody into Malone. Grab drags Malone up into an underhook and then lifts her up and down into Tiger Driver. Melody Malone grabs her head and rolls up to her knees, Gabi drags her up by her hair and then jumps to wrap her legs around Malone's head and rip her backwards into a Poison Rana/Venomous Frankensteiner. Cosmo smashes Caleb clean to Timbuctoo with a dropkick and then he turns his attention to Gabi. Gabi advances and forearms Cosmo in the jaw, Cosmo pokes Gabi in her eye and quickly tags out to Jamie Love while rubbing his already swelling jaw.
Woo
: That's a big shot, I don't blame you for tagging out there Cosmo.
Gomez
: Self preservation is a thing often lacking in these matches.
Woo
: And speaking of preservation, PARAMOUNT need to get Malone out of there ASAP, that was two big drops right on top of her head.
Gomez
: And speaking of head, BRAWL is putting theirs together and working surprisingly well despite being down two members.
While still stumbling around from the eye poke, Jamie Love flattens Gabrielle Visconty with a neckbreaker. Jamie drags Gabi up by her hair, but Melody Malone comes from from behind and shoves Jamie forward into the cage wall, using the wall to slice Jamie's head open more and really get the blood flowing. Chris Page comes up from behind and drags Melody backwards into a Funky Town T-Bone Suplex! Now legal Melinda Rhodes drags Chris Page backwards into a German suplex. Melinda Rhodes starts to punch Jamie while he still leaned back against the cage. Gabi Vee crawls to the PRIME corner and tags back out to Scorpio, Melody Malone does the same to tag out to Ibuki Ito. Rhodes turns around and faces the two fresh men, who slowly inch toward her. Rhodes throws a punch at Scorpio, and a kick at Ito, Scorpio takes the punch and lunges into a flying crossbody to take Rhodes off her head. Scorpio rolls up and sends Melinda into Ito who drags her up onto his shoulders in a fireman's carry, and then down into a double knee gutbuster. While Rhodes is on Ito's knees gasping for air, Scorpio comes in and superkicks her in the side of the head. Scorpio and Ito turn their attention to a very bloody Jamie Love. Ibuki Ito drags Jamie Love up into a RONGUGUDDONAITO Clutch, and Scorpio sends three superkicks into Jamie's face. Jamie's out!
Dobrev
: Our third elimination of the match, credited to Scorpio and Ibuki Ito, Jamie Love!
Friday Night RAMPAGE
Is Down To 4 Wrestlers
Woo
: Scorpio and Ito managed to work together nicely there to get rid of Jamie Love of Friday Night RAMPAGE.
Gomez
: I didn't expect much team work from opposite brands, but so far two different eliminations have been people from two different brands working together.
Woo
: Very interesting indeed!
Following the Jamie Love elimination, Scorpio tags out to Stephanie Matsuda and Ibuki Ito tags out to El Pablo. Vin Havoc jumps down into the ring as the new legal man for Friday Night Rampage. Darius begs Melinda for a tag in, and starts slapping the cage to pump the crowd up. Melinda tags Darius in and he jumps down like a bat out of hell! Darius takes out El Pablo and Matsuda with a double clothesline, and then he dropkicks Vin Havoc and uses all his strength to grab Vin up and down into a chokeslam! Darius tags out to Caleb Scott and they make their way over to Matsuda. Darius drags Matsuda up and slams her down with a DDT, the impact flips Matsuda up onto her feet and she catches a spear from Caleb Scott! Darius grabs El Pablo and tries the same thing, but El Pablo gets his arms down to flip himself back to his feet, and then he catches Caleb's spear with a Sunset Bomb! Darius advances on El Pablo, but Pablo gets him with a sit-out jawbreaker out of nowhere.
El Pablo drags Stephanie Matsuda up, Matsuda takes-a-back and rips El Pablo down into a German suplex. El Pablo rolls through, but Matsuda pulls him forward into a snapmare, and then she dropkicks him in the back of the head. Matsuda drags El Pablo up, but El Pablo drops to his ass, rolls backwards up to his feet in the PARAMOUNT corner and tags out to SONYA who jumps down off the cage and lands a brutal forearm smash into the back of Matsuda's skull. Matsuda falls flat, SONYA drags her up and sends her into El Pablo who spins her inside out into a Spanish Fly.
Vin Havoc comes in and smashes SONYA with a lariat. SONYA fires back her own lariat into Vin. Vin lariat, SONYA lariat, Vin lariat, SONYA lariat. Vin stumbles backwards and lands on one knee. SONYA lifts her arm into the sky and yells out in pride. SONYA wraps both her hands on Vin's head, and she lifts the big man up onto her shoulders and then down into a DREADNAUGHT BOMB! SONYA pulls herself up, Caleb Scott comes rushing in with a spear, SONYA pops him up and lands another DREADNAUGHT BOMB! SONYA pulls herself up and yells out to the heavens, but Stephanie Matsuda comes off the top and catches SONYA in the back of the head with a dropkick! Matsuda scales up the cage, says a little prayer and then corkscrews off into a shooting star press that lands flush! Right as Matsuda's feet left the cage, Dalilah Ashe snuck in a tag! Ashe climbs up the cage and jumps down into a double stomp on SONYA's head. Ashe covers! Team PRIME brawls with Team PARAMOUNT to keep them from breaking it up!
ONE...
TWO...
THREE!!!
Dobrev
: Our forth elimination of the match, credited to Stephanie Matsuda and Dalilah Ashe, SONYA!
PARAMOUNT Wrestling
Is Down To 4 Wrestlers
Woo
: Dalilah Ashe stole a pinfall from her own teammate, but in the end PRIME still got the elimination there to get rid of PARAMOUNT's Powerhouse.
Gomez
: That's a huge move for PRIME, SONYA was definitely an ace in the hole for Team PARAMOUNT.
Woo
: Just look at what she did to Vin Havoc and Caleb Scott!
Vin Havoc starts to pull himself up, Ashe comes up from behind and pulls him into a swinging neckbreaker. Caleb Scott starts to pull himself up, Ashe comes rushing in and hits him with a rising knee strike into the ear. Tanja jumps down into the ring the now legal woman for PARAMOUNT. Tanja advances on Ashe and goes for a roundhouse kick but Ashe jumps up into a rising knee strike between Tanja's eyes. Tanja stumbles back, Ashe spins around and catches her with a spinning backfist. Ashe grabs Tanja and pulls her into a drop-toe-hold down. Vin Havoc starts to stand, Ashe quickly grabs him, kisses him on the mouth and flip him into LAST CAREESS reverse spinning STO! Caleb Scott starts to stand, Ashe comes up from behind and pulls him up and down into a BRUTUS BLADE with both her knees plunging into his back. Ashe howls at the moon and backs into the cage wall, Gabi Vee reaches down and tags herself in. Ashe hisses and screams at her. But Gabi just jumps down and ignores her.
Woo
: Some more in-fighting from PRIME, this could end up really bad!
Gomez
: So far PRIME is the only one without a member gone, they just need to keep working together here.
Vin Havoc crawls to his corner and gets a tag out to Cosmo Goldworthy. Jason Anderson helps Havoc climb up and over the wall. Caleb Scott crawls to his corner and tags out to Melinda Rhodes. Tanja Devereaux tags out to Ibuki Ito. Gabi Vee and Melinda Rhodes advance on each other. European uppercut from Gabi, stiff right hook from Rhodes, elbow smash from Gabi, judo hiptoss from Rhodes. Rhodes drags Gabi up, but Gabi breaks out into a running bulldog!
On the other side of the octagon, Cosmo and Ito are going tit for tat. Cosmo hits a forearm, Ito hits a forearm, Cosmo hits an elbow, Ito hits an elbow. Cosmo catches Ito with a question mark kick out of nowhere. Ito falls to a knee, baits Cosmo in and then pulls him up and down into a Falcon Arrow. Cosmo kips-up and then spins backwards into a dropkick into Ito's face. Ito uses the momentum to roll through onto his feet and throw his own dropkick into Cosmo's stomach. Ito drags Cosmo up but Cosmo shoves him off and throws a barrage of punches into Ito's face and stomach. Cosmo caps it off with a uranage!
Cosmo and Gabrielle Visconty face each other. Gabi slaps Cosmo, and Cosmo punches her in the mouth before hitting her with an Axe Kick. Cosmo drags Gabi up and Gabi shoves him back and jumps into a hurricanrana. Ito makes his way to his corner to tag out to Tanja. Tanja flies off the top of the cage into Cosmo and Gabi. Tanja then drags Melinda Rhodes up and sends her into Ito who hoists her up into a fireman's carry and then down into a Death Valley Driver. Ito drags Rhodes up and sends her into Tanja who takes-a-back and then yeets Rhodes backwards into a Dragon Suplex. Ito pulls Gabi up and sends her into Tanja who hits a reverse STO, Tanja rolls up and over to be on Gabi's back, and then she drags Gabi up and down into a Dragon Suplex. Gabi rolls into her corner, where Ashe tags herself in. Ashe spits down on Gabi and then takes out Ito and Tanja with a double lariat. Ashe pulls Cosmo to his feet and then hits a spinning neckbreaker. She maintains control of his head, and then pulls him up and down into another. Ashe shoves her hand into Cosmo's mouth and then she drags him up to his feet, Cosmo saves himself with a Savate Kick. Cosmo's kick sends Ashe backwards into Tanja who lifts Ashe up into an electric chair. Tanja swings Ashe's left leg and then grabs her head to bring her face first into the canvas with VOODOO! Tanja covers! Team PRIME does not help Ashe.
ONE...
TWO...
THREE!!!
Dobrev
: Our fifth elimination of the match, credited to Tanja Devereaux, Dalilah Ashe!
PRIME Wrestling
Is Down To 4 Wrestlers
Woo
: PRIME didn't dare help Dalilash Ashe there, it might cost them in the end, but I don't know if I'd want to work with her either.
Gomez
: Ashe is a bit unhinged, but that unhingement COMES from feeling slighted by the brand. I think she's a whack job, but she was one of PRIME's best shots at winning this because I'd argue she's their most passionate fighter.
Tanja jumps up to her feet and raises a fist in celebration, when she turns around she gets turned inside out by a spear from Melinda Rhodes. Rhodes makes a cover!
ONE...
TWO...
TH... BREAKUP BY IBUKI ITO AND EL PABLO!!!
Darius rushes over and jumps over Rhodes with a cross-body to take out both Ito and El Pablo! Caleb Scott runs around the ring and catches Melody Malone with a spear of his own to knock her down! At this point Dalilah Ashe is up, and she attacks Gabi Vee in the corner until referees drag her out of the ring. Melinda Rhodes drags Tanja up by her head, and then DIAMOND CUTTER! Melinda keeps a hold on Tanja's head and then she flips around into a Dragon Sleeper. REBEL STAR SLAYER! Tanja tries to fight it for ten or so seconds, but then she taps out and gets eliminated!
Dobrev
: Our sixth elimination of the match, credited to Melinda Rhodes, Tanja Devereaux!
PARAMOUNT Wrestling
Is Down To 3 Wrestlers
Woo
: After Team PRIME refuses to help Dalilah Ashe, Team BRAWL comes through and all three work together and now PARAMOUNT is down to three.
Gomez
: Some great team work from BRAWL tonight. Darius really sowed some doubt into people's minds, but he's being the best teammate you could ask for right now.
Woo
: While Ashe's doubt was legit and she may have hurt Gabi more than anyone else!
Gabrielle Visconty is still the legal woman for Team PRIME, so Headhuntress Aiya tags herself in. Melody Malone jumps in and is declared legal for Team PARAMOUNT. Malone and Aiya advance on each other, Aiya takes-a-back and pulls Malone into a German suplex but Malone lands on her feet and superkicks Aiya in the base of the skull. Aiya grabs her head and rolls over and up to her feet, Malone pumps her knee right into the side of Aiya's head. Melody grabs Aiya's head and then she kicks off the wall into a tornado DDT. Cosmo Goldworthy tags out to Jason Anderson, who jumps into the ring and lands Piper's Pit clean on Melody Malone. Melinda Rhodes spins Jason around, but Jason jumps into a knee lift that stumbles Rhodes. Then Jason hits a superkick that drops her, and then a PK right into her heart. Melody Malone starts to stand, Jason comes up from behind and leaps into a headbutt into the back of her head. Jason pulls Malone up, and she gets him down into a bulldog facebuster. Jason rolls over to his corner and tags out to Chris Page, Malone crawls to her corner and tags out to El Pablo. As Aiya starts to stand, Chris Page and El Pablo come up from each side of her and send a superkick into both sides of her head. As Aiya falls to her knees, El Pablo grabs her and hits TASTE THE RAINBOW OUT OF NOWHERE! Aiya's face bounces off the canvas. Scorpio jumps down into the ring, but Chris Page floors him with a spear!
ONE...
TWO...
THREE!!!
Dobrev
: Our Seventh elimination of the match, credited to Chris Page and El Pablo, Headhuntress Aiya!
PRIME Wrestling
Is Down To 3 Wrestlers
Woo
: More interbrand collab, as Chris Page and ELP take out Headhuntress Aiya.
Gomez
: And for those of you keeping notes, that means Rampage currently has a 4-3-3-3 advantage in this one.
Woo
: Could be their ticket into winning a third Brand Warfare here at Parabellum!
Scorpio tags out to Gabrielle Visconty. El Pablo tags out to Ibuki Ito. Ibuki advances on Gabi, Gabi slams her head into his jaw and gets him down to one knee. Gabi drags Ito up and then she flips forward into an ANGELRANA! Chris Page rushes at Gabi Vee, she takes him down with an ANGLERANA too! El Pablo jumps back down into the ring, ANGELRANA for him! Melody Malone jumps down into the ring, she eats an IDJITBUSTER! Cosmo jumps down into the ring, he eats an ANGELBOMB! Darius jumps down into the ring, and he too eats an ANGELBOMB! Gabi yells out with pride while the crowd cheers her name. Gabi turns around and OH MY GOD! MELODY MALONE OFF THE TOP OF THE STRUCTURE. OFF WITH GABI'S HEAD! The whiplash is insane as Gabi goes flying. Melody Malone drags Pablo to the corner, tags herself in and then quickly makes the cover on Gabi.
ONE...
TWO...
THREE!!!
Dobrev
: Our eighth elimination of the match, credited to Melody Malone, Gabrielle Visconty!
PRIME Wrestling
Is Down To 2 Wrestlers
Woo
: Gabi Vee took down everyone, but Melody Malone would not be denied here tonight.
Gomez
: And now PRIME is down to just Stephanie Matsuda and Scorpio!
Melinda Rhodes rolls-up Melody Malone, but Ibuki Ito breaks it up. Caleb Scott jumps down into the ring to help, but Cosmo Goldworthy jumps down and catches him with an ax kick. El Pablo joins the fray and the three start to punch and kick Caleb. Cosmo takes a few steps back, El Pablo and Ibuki Ito Irish-whip Caleb Scott into a Russian leg-sweep from Cosmo. Cosmo then explodes up and takes both El Pablo and Ibuki Ito out with a double lariat. Darius rolls onto his stomach, and jumps up to catch Cosmo with a spear. Darius pulls Rhodes up to her feet and shakes her telling her to get her head into the game. Darius drags Melody Malone up by her hair Enziguri from Rhodes. Malone stumbles into a knee strike from Darius. Malone stumbles into Rhodes who pulls her up and down with an Exploder Suplex. Melinda Rhodes goes for the cover!
ONE...
TWO...
THR... DARIUS STOMPS ON THE BACK OF MELINDA'S HEAD!!!
THAT SON OF A BITCH KEEPS STOMPING DOWN ON THE BACK OF MELINDA RHODES HEAD! Darius drags Rhodes up and spins her around and GREY MATTER IMPALER DDT! THIS SON OF A BITCH! Outside the cage, Elissa throws Darius' briefcase into the ring. Darius starts to slam the case down on Melinda Rhodes' head over and over and over and over. Melinda is busted open, a bloody mess. Darius hands his case to Rhodes, he's cashing in! Darius covers Melinda!
O... KICKOUT BY MELINDA RHODES
Woo
: WHAT THE?!
Gomez
: Did Rhodes just KICK OUT AT ONE???
Woo:
AND DID THAT SON OF A BITCH BETRAY HER???
HOLY SHIT WHAT THE FUCK??? Melinda Rhodes pulls herself up to her feet, Darius cannot believe it. Darius punches her, Melinda shakes her head, Darius punches her again, Melinda wags her finger. Darius goes for another punch, Melinda grabs his hand and spartan kicks him backwards into the cage wall. Cosmo Goldworthy whistles and Melinda Rhodes turns around and eats 24K Magic in the mouth. Melinda goes down hard like a sack of puppies and Cosmo makes a cover. Darius lunges forward and throws his body on Cosmos.
ONE...
TWO....
THREE!!!
Dobrev
: Our ninth elimination of the match, credited to Cosmo Goldworthy and Darius, Melinda Rhodes!
Monday Night BRAWL
Is Down To 2 Wrestlers and I am being told Darius is the NEW International Champion!
Woo
: Darius, that snake in the grass was a perfect partner all match just to do this! I can't believe it! What a weasel!
Gomez
: He worked smarter not harder, I cannot believe it!
Woo
: For the eagle eyed among you, you might have noticed something the referee did not. Cosmo hit Melinda Rhodes with a set of brass knuckles! A betrayal and a fist full of knucks. Rhodes is gonna be furious!
Gomez
: And since I can already see people tweeting, Cosmo was tagged in off camera while we were all, understandably, focused on Darius' betrayal you weird nerds.
Cosmo tags out to Jason Anderson, Jason comes flying into the ring with a diving headbutt on Stephanie Matsuda. Jason drags her up and sends her face first into the cage wall, she stumbles backwards and he pulls her up and over into a German suplex. Jason rolls up to his feet and he hits the cage wall before coming in and hitting a PK right through Matsuda's heart. Scorpio comes up from behind and superkicks Jason in the back of the head. Chris Page jumps down into the ring and eats a superkick himself. Scorpio drags Jason up and sends him into Matsuda who hits a Enziguri, Jason stumbles forward into Scorpio who hits him with another superkick, Jason falls backwards and gets pulled into a German suplex by Stephanie Matsuda. Matsuda maintains waist control and pulls Jason up for another German, and then another German, and then another German, and then she goes for another, but Jason spins mid-air down into a crossbody cover on Matsuda!
ONE...
TWO...
TH... KICKOUT BY MATSUDA
Scorpio jumps back in to help but he eats a superkick from Melody Malone. Scorpio stumbles off to the side, Ito rushes in and dropkicks him in the back sending him face first into the cage wall. El Pablo comes flying past Malone and Scorpio and sends a dropkick right into the back of Scorpio's head.
On the other side of the ring, Jason drags Matsuda up onto his shoulders. Jason drops Matsuda's head around his back, then drops her face first into a reverse piledriver! It's a new finisher!!! Cover!
ONE...
TWO...
THREE!!!
Dobrev
: Our tenth elimination of the match, credited to Jason Hunter, Stephanie Matsuda!
PRIME Wrestling
is down to 1 wrestler, Scorpio is now the Sole Survivor.
Woo
: Jason Anderson busts out a new finishing move, and now PRIME has one person left!
Gomez
: Scorpio is PRIME's last hope to win Brand Warfare, and he's on his retirement tour, how symbolic would it be if he wins his final ever brand warfare match.
Darius is still kissing the International Championship and laughing at how smart he is, completely ignoring everything. Darius stands up and raises the title high into the air. Darius turns around and catches his own briefcase right into the face, busting him open! Caleb Scott raises up the case and brings it down on the top of Darius' head. Darius stumbles forward and Caleb flips him inside out with a clothesline from hell. Caleb Scott drags Darius up by his face and smashes him with a headbutt hard enough to bust himself open. Darius stumbles backwards and lands on his knees, now legal Ibuki Ito comes up from behind and catches Darius with Kettei-Da knee-strike right in the back of the head. Ito covers while Scott just looks on.
ONE...
TWO...
THREE!!!
Dobrev
: Our eleventh elimination of the match, credited to Caleb Scott & Ibuki Ito, Darius!
Monday Night BRAWL
is down to 1 wrestler, Caleb Scott is now the Sole Survivor.
Woo
: I'd argue you were late on that Dobrev, Darius should have been eliminated the moment he betrayed his team!
Gomez
: The allure of a title, it can be mesmerizing.
Woo
: And now we officially have our final 9 in Brand Warfare. Caleb Scott, Vin Havoc, Chris Page, Cosmo Goldworthy, Jason Anderson, Ibuki Ito, El Pablo, Melody Malone and Scorpio. What a final 9!
Now legal Vin Havoc comes up from behind Caleb Scott. Vin spins Caleb around and sends his own headbutt into Caleb's face, busting himself open too. Caleb throws a punch into Vin's mouth, Vin throws a punch into Caleb's mouth. Caleb drags Havoc up and drops him down into a spinebuster. Caleb mounts Vin and punches down. Vin rolls over on top of Caleb and throws down his own punches.
Ibuki Ito tags out to Melody Malone, and they hit a double superkick on Scorpio who is trapped against the cage. They hit another double superkick. Scorpio falls forward and Ito lifts him up and down into a Falcon Arrow. Malone scales up the side of the structure. Back in the ring, Darius is finally getting to his feet, Ibuki Ito grabs Darius and brings him over to Scorpio. Malone leaps down off the cage into a shooting star press, catching both Darius and Scorpio into a DDT!!! DOUBLE ROYAL PROCLAIMATION!
The crowd goes insane, Caleb looks over to see what happens and he catches a chop to the throat, two chops to the chest and a lariat that flips him inside out. Vin drags Caleb up into a powerbomb and then he drops down into a piledriver! THE HAVOC DRIVER!
ONE...
TWO...
THREE!!!
Dobrev
: Our twelfth elimination of the match, credited to Vin Havoc, Caleb Scott!
Monday Night BRAWL
has been eliminated by Brand Warfare.
Woo
: So much just happened. BRAWL eliminated, Malone with the most insane move of the match, Darius still catching karma. What a wild segment of the match!
Gomez
: And now with just eight remaining, I feel it could get even more insane here soon.
Malone grabs a pinfall on Scorpio, but it took the ref several seconds to notice after Vin Havoc's finisher and pinfall.
ONE...
TWO...
THREE!! KICKOUT BY SCORPIO!!!!!
Malone slaps the canvas and cusses the ref. She tags out to El Pablo. Vin Havoc tags out to Jason Anderson. Jason hits Pablo with a superkick, Pablo hits Jason with a superkick, Jason hits Pablo with another superkick, Jason hits Pablo with another superkick. Jason lifts Pablo up onto his shoulders and then drops him down into a smaller Jason's score gutbuster over his knee. Pablo jumps up off Jason's knee and pulls Jason into a Spanish Fly. Jason gets to his feet and elbow's El Pablo in the mouth. El Pablo sends a headbutt that rocks Jason to a knee. Pablo grabs on a side-headlock and then grabs Jason's leg and pulls him up and down Dragonfishin' Gourdbuster! Jason punches the canvas and gets up to his feet. Jason punches El Pablo several times and then he spins around into BJA but El Pablo ducks and FACEPAINTER RIGHT INTO JASON'S FACE! Jason falls flat! Pablo covers! Ito and Malone stave off Page, Havoc and Cosmo.
ONE...
TWO...
THREE!!!
Dobrev
: Our thirteenth elimination of the match, credited to El Pablo, Jason Anderson!
Friday Night RAMPAGE
is down to 3 wrestlers.
Woo
: Down to seven as now RAMPAGE and PARAMOUNT both have three to PRIME's one. It's smelling like a repeat winner this year between Wednesday's and Friday's!
Gomez
: Jason Anderson went from being eliminated first last year, to thirteenth this year, quite the glow up!
Woo
: And quite the interaction he just had with El Pablo. They beat the hell out of each other.
El Pablo tags out to Ibuki Ito. Vin Havoc, Cosmo Goldworthy and Chris Page have a huddle. Vin Havoc jumps over into the ring. Ito and Vin advance into a shoulder/collar tie-up. Vin drops the hold and pulls Ito into a drop-toe-hold. Vin grabs on a waist lock and rips Ito backwards into a Saito suplex. Ito rolls up to his feet, Vin catches him with a chop to the chest that sounds like a gunshot. Vin takes a few steps back and then jumps into a big boot into Ito's face. Ito stumbles backwards into the cage, but the pushes off with his feet to headbutt Vin! Ito grabs Vin in a side-headlock and then he lifts him up and down with a delayed brainbuster Burakkuauto. Ito keeps a hold of Vin's head and he pops his hips to roll up and drag Vin up and down into a Falcon Arrow with a cover.
ONE...
TWO... KICKOUT BY VIN HAVOC!!!
Ito grabs Vin's wrist and sends him face first into the cage. Vin stumbles backward and faces Ito, who again grabs the side-headlock. Ito lifts Vin up and then drops him over his knee with a neckbreaker. Ito covers.
ONE...
TWO...
TH... KICKOUT BY VIN HAVOC!!!
Ito grabs Vin's wrist and pulls him up into another Irish-whip, this one Vin counters to chop Ito three more times in the chest. Ito yells off the pain and rushes Vin but Vin drops him with an uranage. Vin drags Ito up and headbutts him so loud you can hear the sick thud echo through the beach. As Ito falls backwards Vin takes-a-back and rips Ito into a German suplex. The momentum rolls Ito through onto his knees, Vin comes in and hits a sliding lariat with a cover.
ONE...
TWO...
THR... KICKOUT BY IBUKI ITO!!!
Vin drags Ito to his knees and gives him a chop into the face. Cosmo yells for a tag, Vin drags Ito up by his ear and lariats him out of his socks before tagging out to Cosmo. Cosmo drags Ito up and hits a barrage of punches that he caps off with his own uranage and cover.
ONE...
TWO...
THRE... KICKOUT BY IBUKI ITO!!!
Melody Malone kicks Cosmo again. Cosmo smiles and tells her "Tag In. I'm the NEW face of Rampage", Malone drags Ito to the corner and tags in. Malone and Cosmo start to shove each other, start to punch. Malone puts her arms behind her back and tells Cosmo "Give me your best". Cosmo smiles and looks around the beach. He spits on his hand and begins to warm it up, then he pokes Malone in the eye and jumps into a Cash Cow!
Woo
: Cosmo Goldworthy may be a rookie in EWC, but he suckered Malone in there!
Gomez
: Veteran like move. And speaking of veteran, how about that insane mini-match we just saw from Ito and Vin Havoc!
Woo
: The two top champs of their respective brands in this match, and they showed exactly why!
Gomez
: If I am Duggan or Sharpe, I am running that match as soon as possible.
Woo
: And to think, we'll get to see a glimpse of it again at Night Of Champions!
Cosmo Goldworthy tags out to Chris Page, the freshest man in the match right now. Melody Malone crawls over and tags out to El Pablo. Scorpio is still recovering from that insane DDT on the side. Page slaps Pablo, Pablo goes for a slap on Page but Page baited him into a spinebuster. Page mounts Pablo and throws down a few slaps. Page drags Pablo up by his mask and sends him into the cage wall. Pablo stumbles out and Page goes for the T-Bone, but El Pablo lands on his feet and pulls Page into a reverse Spanish Fly that lands Page on his stomach! Pablo drags Page up and hits a hurricanrana to take him back down. Vin Havoc comes up from behind and chops El Pablo in the back of the head. Vin Havoc Irish-whips El Pablo into Cosmo who gets El Pablo with a CRE Rolling Elbow, ELP falls stumbles backwards into Vin Havoc who does a front-flip into a cannonball! Vin and Cosmo drag Pablo up and send him into Page, who lifts Pablo up and down into an Atomic Drop.
Page drags Scorpio to the center of the ring and hits him with a Atomic Drop, Vin Havoc comes in and blasts Scorpio off Page's knee with a lariat. Cosmo Goldworthy catches Scorpio and continues the lariat's momentum into an exploder suplex. Chris Page makes a cover on Scorpio.
ONE...
TWO...
THREE... KICKOUT BY SCORPIO!!!
Everyone is shocked Scorpio kicked out of that. Pablo crawls over and tags out to Melody Malone. Chris tags out to Vin Havoc but stays in the ring as RAMPAGE's final three charge into PARAMOUNT's final three. Fists and feet are flying as they beat the hell out of each other with clubbing blows. Melody Malone chops Vin Havoc in the face, and then licks his blood off her hand before superkicking Chris Page, and superkicking Cosmo Goldworthy. Vin Havoc gets to his feet, Malone kicks off of Pablo's back and catches Vin with OFF WITH HIS HEAD! The impact sends Vin Havoc over Malone like a snapmare, and she covers!
ONE...
TWO...
THREE!!!
Dobrev
: Our fourteen elimination of the match, credited to Melody Malone, Vin Havoc!
Friday Night RAMPAGE
is down to 2 wrestlers.
Woo
: Some insane teamwork from Friday Night RAMPAGE there, and I really thought they'd get Scorpio but Scorpio refuses to die!
Gomez
: And then that led to a wild 3v3 with RAMPAGE and PARAMOUNT, and Melody Malone was able to take Vin Havoc's head!
Woo
: All the damage Vin has taken over B.O.R.T, last Rampage's ladder match. And yet he still made it to the final seven in Brand Warfare.
Gomez
: He's a tough son of a gun!
Woo
: And now PARAMOUNT has the advantage, 3 to 2 to 1. They might do it and go back to back!
Chris Page is the new legal man for Friday Night RAMPAGE, and he's currently being double teamed by El Pablo and Ibuki Itoh. Melody Malone calls for Pablo to tag in, so Pablo exits the ring, tags in and then leaps down into the ring with a diving cross-body on Chris Page, Page uses the sudden momentum to roll into a cover on El Pablo.
ONE...
TWO...
THR... BROKEN UP BY IBUKI ITO.
Ito boots Page in the head again. Vin Havoc exits the ring and cheers for Team RAMPAGE from their side. Ito drags Page up by his wrist and goes to Irish-whip him into Pablo, but Page turns Pablo inside out with a lariat, and then sends a thrust kick into Ito's mouth. Chris Page rolls forward and tags out to Cosmo Goldworty who jumps into the cage and lands a Cash Cow right on Pablo's head! Cosmo drags Ito up and starts to forearm him in the mouth over and over. EL Pablo tries to stand, Cosmo positions Ito between the two and then he knees Ito in the stomach. Cosmo flips over Ito into a GOLD RUSH LARIAT INTO PABLO! Cover! Melody Malone jumps into the ring to break it up, but a shotgun dropkick from Scorpio sends her flying in the opposite direction.
ONE...
TWO...
THREE!!!
Dobrev
: Our fifteenth elimination of the match, credited to Cosmo Goldworthy, El Pablo!
PARAMOUNT Wrestling
is down to 2 Wrestlers.
Woo
: What a great sequence from Cosmo Goldworthy to take out El Pablo!
Gomez
: And now we've got our final five in Brand Warfare! Chris Page, Cosmo Goldworthy, Ibuki Ito, Melody Malone and Scorpio!
Woo
: 2 from RAMPAGE, 2 from PARAMOUNT and 1 from PRIME. Scorpio might actually do it, they are slowly taking each other out while he just barely survives!
Gomez
: That's veteran instinct right there helping keep Scorpio in this one.
Cosmo Goldworthy looks over at Chris Page and smiles, he doesn't see it coming as Ibuki Ito slams his knee right into the base of his skull with a Kettei-Da knee-strike. Chris Page jumps down into the ring, Ito rushes him and floors Page with a shotgun dropkick that sends him out the cage door into the sand. Cosmo Goldworthy pushes himself off his stomach to his knees. He raises both his middle fingers at Ibuki Ito, who blasts him with a second Kettei-Da knee-strike in return. Cover!
ONE...
TWO...
THREE!!!
Dobrev
: Our sixteenth elimination of the match, credited to Ibuki Ito, Cosmo Goldworthy!
Friday Night RAMPAGE
is down to 1 wrestler, Chris Page is the sole survivor.
Woo
: And just like that PARAMOUNT are up 2 to 1 to 1. If Ito and Malone can work together, they can win this.
Gomez
: That's absolutely right, but I just want to take a second to take about Cosmo's defiance there. I think that kid is going to be a megastar on Friday Night Rampage.
Woo
: He looked hell in the eyes and flipped 'em the bird, although I think Ito but a little extra stank on that knee and he might be eating out of a straw for a few weeks.
Gomez
: Worth it for that moment. Worth. It.
Woo
: And now our final four will have to test their worth against each other!
On the other side of the ring, Melody Malone and Scorpio are fist-fighting and throwing some heavy bombs into each other. Melody Malone is a little bit fresher, and she's able to take the advantage and two piece Scorpio before dropping him on his ass with a headbutt. Ito joins Malone and they both hammer-whip Scorpio into the cage wall. Chris Page crawls through the sand, up the stairs, into the ring. Ito walks over to Page and kicks him in the back of the head and then makes his way back to Malone and Scorpio. They hammer-whip Scorpio a second time. This time when Scorpio falls Malone catches the back of his head with a superkick. Malone climbs over the cage and tells Ito to tag her in, she jumps down into the cage and tells Ito she's got it. Ito exits the cage.
Malone drags Scorpio up and gives him another slap, dropping him down to a knee. Malone drags Scorpio up and Scorpio quickly grabs her wrist and pulls her face into HEEL TURN! Malone stumbles backwards into the cage wall and then falls forward into another HEEL TURN! Scorpio covers!!!
ONE...
TWO...
THREE!!!
Dobrev
: Our seventeenth elimination of the match, credited to Scorpio, Melody Malone!
PARAMOUNT Wrestling
is down to 1 wrestler, Ibuki Ito is the sole survivor.
Woo
: What a counter from Scorpio, and holy cow! We are down to three Sole Survivors!
Gomez
: Scorpio is the least fresh man in this one, but can he pull off the upset and get his final Brand Warfare victory!
Woo
: Feel good moment of the year??
Chris Page comes up from behind and drags Scorpio up and down into a Funky Town T-Bone Suplex. Ito comes up from behind Page and rips him backwards into a Tiger Suplex. Scorpio hits Ibuki Ito with a dropkick into his back. Chris Page hoists Scorpio up and down into a spinebuster, Ibuki Ito sends his elbow in the back of Page's skull with a konbanwa! Ito drags Scorpio up, but Scorpio stomps his knee to kneel him. Scorpio hits a kneeling Page with a superkick, and then he hits a kneeling Scorpio with a superkick! Scorpio hits another superkick on Chris Page. Then Ibuki Ito explodes up from a kneeling position and gets a flying konbanwa that flips Scorpio inside out! Chris Page pulls himself up and pulls Ito onto his shoulder, and death valley driver! All three men are down!
HOLY SHIT, HOLY SHIT, HOLY SHIT

FIGHT FOREVER, FIGHT FOREVER, FIGHT FOREVER

THIS IS WRESTLING, THIS IS WRESTLING, THIS IS WRESTLING

OOOOOH BASK IN THEIR GLORY, OOOOOH BASK IN THEIR GLORY, OOOOOH BASK IN THEIR GLORY
Woo
: This crowd has come undone and you can clearly see why! What an insane final three we have!
Gomez
: Chris Page, Ibuki Ito and Scorpio are leaving nothing on the table and trying to prove they are the greatest wrestlers in this company today.
Woo
: And who can argue that fact? WHO?
Gomez
: You don't have to convince me, I already know!
Ibuki Ito crawls over to Scorpio, and they pull each other to a standing position. Similar to what he did to Melody Malone, Scorpio transitions into a HEEL TURN on Ibuki! Ito falls flat on the ground, Scorpio yells out to the heavens. Scorpio drags Ito up and goes for another HEEL TU... Ito yoinks Scorpio onto his shoulders and Death Valley Driver! Ito drags Scorpio up into a headlock, Ito flips Scorpio around and pulls him up for a vertical suplex. Ibuki Ito drops the suplex into a tombstone piledriver, spiking Scorpio right on his head! The Steiner Screwdriver! Ito covers!
ONE...
TWO...
THREE... KICKOUT BY SCORPIO!!!
WHAT THE FUCK, WHAT THE FUCK, WHAT THE FUCK

HE CAN'T DIE, HE CAN'T DIE, HE CAN'T DIE
Woo
: Scorpio's fighting spirit has to be the most potent thing in the entire world right now, he refuses to give an inch, he refuses to lose her in his final Brand Warfare match.
Gomez
: I don't think God himself could beat Scorpio right now. This is another level, this is just...
Woo
: FUCKING CRAZY!
Gomez
: YES, THAT!
Ibuki Ito drags Scorpio up into a double underhook. He lifts and goes for his strongest move, SHI, but Scorpio turns the tiger driver into a hurricanrana. As Ito stands Scorpio gets him with another Heel Turn! Scorpio rolls Ito on his stomach, and then he takes a few steps back and rushes in to deliver THE 28TH AMENDMENT curb stomp, stomping Ito's face right into the canvas. Scorpio rolls Ito onto his back, and makes a deep cover.
ONE...
TWO...
THREE!!!
Dobrev
: Our eighteenth elimination of the match, credited to Scorpio, Ibuki Ito!
PARAMOUNT Wrestling
has been eliminated.
Woo
: The respect shown there from Scorpio to use his strongest move to take out Ito, the respect is at an all time high.
Gomez
: These two men, they showed each other the purest form of love there is here tonight.
Woo
: I agree 100%, and now Scorpio has the chance to win here at Parabellum, to win in Brand Warfare, to add one more feather to his first ballot Hall Of Famer cap.
Gomez
: It's within sight, but Chris Page is looking to shatter the dreams, looking to win his debut Brand Warfare!
Chris Page comes up from behind after the elimination and rips Scorpio back into a Funky Town T-Bone Suplex. Page drags Scorpio up by his head and yet again falls into the same trap as Malone and Ito, and eats a HEEL TURN! The impact sends Chris Page off his feet into a flat back on the canvas. Scorpio drags Page up by his head, and then grabs his arms up into a double underhook. Scorpio back at Ibuki Ito being helped out of the ring, nods his head in respect, and then he lifts Page up and down onto his neck, SHI! A tremendous display of respect as Scorpio has just used Ibuki Ito's strongest move to win in our main event! Scorpio makes a cover!
ONE...
TWO...
THREE... DALILAH ASHE STOMPS DOWN ON THE BACK OF SCORPIO'S FUCKING HEAD!!!
Ashe keeps stomping on the back of Scorpio's head. Ashe turns Scorpio over on his side, she yells out "IT SHOULD HAVE BEEN ME" over and over as she claws and scratches and punches Scorpio. Gabi Vee comes rushing in from the back and clocks the Indy Championship over the back of Ashe's head, before dragging Ashe out of the octagon by her hair. Ashe and Gabi Vee brawl on the beach and their fight takes them back to where EWC has positioned gorilla. Cameras follow, footage surely to drop later.
But back in the ring, Scorpio has rolled over onto his stomach. Blood trickling down his face. He sits up to his knees. He looks around at the beach, at the crowd, at Chris Page. Scorpio punches down on the ring, once, twice, three times. The crowd starts to clap along, Scorpio pulls himself up and stomps down at the canvas. Begging Page to stand up, his eyes pleading his opposition to stand and die. His lip quivering on the verge of tears from all he has gone through here tonight. Page pulls himself up, Scorpio signals to his old friend and leaps in for an AGR! Chris Page grabs on a sleeper and uses Scorpio's momentum to rip him backwards into a snap-dragon suplex on the top of his head! Chris Page crawls over to Scorpio, and is barely able to lock on the crossface, the ELITE LOCK as he calls it. Chris wrenches back on the hold, putting everything he has into it. Scorpio raises his hand, fighting, fighting... The hand falls numb, the hand falls limp, the crowd goes quiet. Scorpio is unconscious. The ref calls it. Calls for the bell.
DING DING DING
Dobrev
: The final elimination of the match, Scorpio! PRIME has been Eliminated. Your winner,
TEAM RAMPAGE via Sole Survivor CHRIS PAGE
Woo
: What a war we have seen tonight, what a brutal match. Scorpio came so close, Scorpio was right there and Dalilah Ashe cost him.
Gomez
: Not to take anything away from Chris Page. He did what he said he would. He became RAMPAGE's rock, he lead their team to victory. He survived everything thrown at him and he wins his debut Brand Warfare at Parabellum.
Woo
: Two survivors, two brilliant wrestlers. Lets give a round of applause to both these gladiators.
Chris Page helps Scorpio up, the two embrace in a hug and a handshake. Vin Havoc enters the ring and holds both men's hands high. Scorpio exits, Vin keeps Chris Page's hand high in the air while pointing at him. Cosmo Goldworthy comes spiriting from the back and lifts Page up into a big hug, sincerely happy for his friend. Cosmo drops Page and gives Vin Havoc a knuckle bump. Chris Page limps over to the cage wall and climbs up to the top, he yells out at the top of his lungs "I DID IT! I WON BRAND WARFARE ALL BY MYSELF DOMINIC! I DID IT!"
Vin and Cosmo look at each other, and then they look up at Chris Page, then back at each other. Chris Page jumps down from the cage, falls on his ass but pulls himself back up too raise both hands for a high-five. Vin and Cosmo in sync kick him right in the dick. Page falls forward into both men's arms. Vin Havoc and Cosmo Goldworthy carry Chris Page to the back, while he holds his groin and continues to yell "I DID IT", the rest of Team Rampage joins them and they pose for some pictures before heading off. Scorpio signs a young fans baseball hat, looks back at the ring and follows Team Rampage off into the night.
The camera zooms in on fireworks exploding over the beach, as Parabellum fades to black.