Post by emmanuelle on Aug 9, 2023 16:47:14 GMT -6
OFFICIAL MONDAY NIGHT BRAWL CONTRACT
Emmanuelle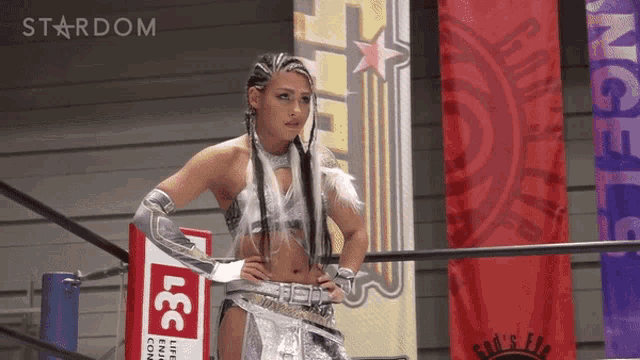 PERSONAL INFORMATION
Birth Name: Emmanuelle Alicia DiNardo
Wrestling Name: Emmanuelle
Nicknames:
"The Silver Starlet"
"The Platinum Standard", "The Princess of the Palisades", "WrestleWorld's Beautiful Ghost", Emmy
Picture Base: Giulia
Date of Birth: August 31, 1994
Height: 5'4''
Weight: Officially listed as unknown (Unofficially approximately 135 lbs)
Place of Birth: Pacific Palisades, Los Angeles, California
CHARACTER INFORMATION
Character Disposition / Alignment: Chaotic Neutral
[CLICK HERE FOR IDEAS ON DISPOSITION]
Fighting Style: Striker/King's Road (Emmy tends to call her interpretation of this style Queen's Road)/Joshi Puroresu
[CLICK HERE FOR IDEAS ON FIGHTING STYLE]
Brief Explanation of Character's Gimmick: A violent, hyper-competitive megalomaniac who happens to be drop-dead gorgeous and an incredible athlete, Emmy has the beauty, charisma and ability to make a lot of friends...but also the cold, condescending and arrogant nature that makes her plenty of enemies. She'll willingly play up a hip-hop loving materialistic persona to the world to lure people into thinking she's little more than an airhead socialite before absolutely steamrolling opposition with her toughness, skill and intelligence.
In-Ring Strengths:
Heavy Hands (Emmy's striking is probably her strongest asset, her forearms and punches are strong enough and well-placed enough to hobble all but the biggest and hardest of opponents.)
All-Around "Queen"- (Incredibly well-rounded. She favors brawls and strike exchanges but can wrestle on the mat or in the air when the situation calls for it)
Cardio For Days! (Has gotten accustomed to wrestling matches that go in excess of 30 mins. The longer the match goes, the more resilient she can become.)
Deceptive Strength (Incredibly strong for a woman her size)
In-Ring Flaws:
Not that Big (Pretty obvious. While strong for someone her size, there are limitations on what she can do with a relatively small frame against larger foes)
Arrogance (One of her biggest calling cards out of the ring is one of her biggest weaknesses in it. Emmy prepares well for her opponents but can give them openings by being a bit of a braggart, playing up to the crowd and doing ridiculously flashy things in-ring just to show opponents up.)
Low Boiling Point (Emmy's got a notoriously short fuse. While the aggression can serve her well short-term, long-term in the ring she can make pretty careless mistakes out of blinding anger.)
Ring Attire: Varies Depending on mood/importance of the match:
Platinum/White/Grey- Her standard gear featuring her signature silver/platinum look. Appropriate for most weekly matches.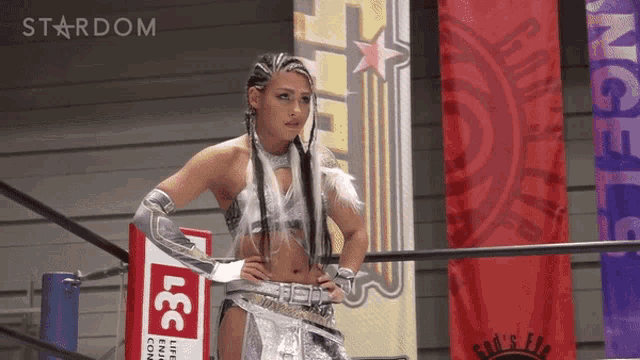 Red gear- Her Red/Black gear is for more dangerous/personal matches.
Peach/Lime Green/White- This is her more casual look. Typically for bouts that take on more of an exhibition/lighthearted feel than a typical match, against friends/tag partners, etc.
Backstage Attire: Varies
THEME SONG & ENTRANCE
Theme Music: B.I.T.C.H. by Megan Thee Stallion
SHORT ENTRANCE:
Used for Non MAIN EVENT / Non PPV Matches. Should be very short (no more than 100 words), present tense, no full lyrics and minimal to no images.
MAIN EVENT / PPV ENTRANCE:
Write it exactly how you want it to be posted, in
present tense
to fit the show format. If you don't want a fuller/longer entrance, feel free to skip this.
PERFORMANCE INFORMATIONTendency to Cheat (Delete ALL that do NOT apply):
- [x] Often- Emmy is not shy about bending rules as much as she can to get advantages, especially against much larger opposition.
Motivation to Compete (Delete ALL that do NOT apply):


- [x] Financial Gain- At her core, Emmy is a high-maintenance socialite. While she does come from a very well-off family, she prefers to spend her own money to not be beholden to her family's wishes (which are much different from a wrestling/modeling career). Any addition to her cash flow is welcome.
- [x] Going for Gold- Emmy has won championship belts in four federations to date. Adding EWC to that list would make her career soar to even greater heights...and fuel her megalomania to even more ridiculous levels.
- [x] Platform- Emmy has aspirations of owning more businesses, already operating a small nightclub in Downtown Los Angeles as well as a small diner. The more products and places she can slap her name and likeness on, the better.
Favorite Match Types: Multi-person matches. She's won three cage matches that involved more than 7 people and a four way ladder match for a championship. The more opponents, the more opportunistic she becomes and the more her veteran savvy can come into play.
Least Favorite Match Types: Submission Matches or "Pure" Wrestling rules. Mat wrestling isn't one of her biggest strengths and forcing her to keep things on a level playing field takes away some of her tricks and strategies.
[OPTIONAL] Favorite Weapon: Gold Chain wrapped around her fist.
WRESTLING INFORMATION
Pro Debut: 2020
..Signature Moves: Minimum of two (2), maximum of five (5)
1. Malibu Shine
Tornado DDT
2. EMS ("Eat More S**T")
Instead of the usual running knee strikes like the V-Trigger, Emmy casually walks up to a kneeling opponent and smashes them in the face with a knee strike.


3. Alto Livello
Shooting Star Press
4. Platinum Dynamic
Running double knee strike to a cornered opponent.
5. Cross Counter!
Emmy taunts the opponent, goading them into a strike exchange. Before they can land, she strikes first with a hard right cross.
..Finishing Moves: Maximum three (3) and one (1) optional Super Finisher (SF)
1. Buonasera
Leg-Trap Gannosuke Clutch

2. DiNardo Special II
Arm-trap cross-legged STF/Regal Stretch

3.
Queen Bee Drop
Northern Lights Bomb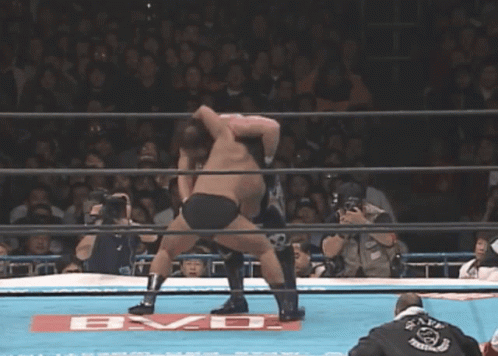 SF
. Palisades BomberDestino/Somersault Reverse DDT

..
Common Moves Minimum Five (5) | Max Twenty (20)
1. Running Big Boot
2. German Suplex
3. European Uppercut
4. Chop Block
5. Forearm Strikes
6. Shotgun Dropkick
7. Michinoku Driver
8. Armdrag Takedown
9. Flying headscissors
10. Cross Armbreaker
11. Short-Arm Clothesline
12. Saito Suplex
13. Vertical Suplex (with opponents close to her size this can be a Delayed Suplex)
14. Discus Lariat
15. Small Package
16. Russian Leg-sweep
17. Piledriver
18. Elbow Drop (middle rope)
19. Snap DDT
20. Shoot Headbutt (used to stun an opponent to set up one of her finishers)
MINI BIOGRAPHY

Emmanuelle Alicia DiNardo was born into a well-off family in the Pacific Palisades area of Los Angeles, the only daughter of a Japanese entrepreneur husband and Italian chef wife. She grew up with a pampered and peaceful childhood, doing well in high school before enrolling in UCLA. She has been an athlete all her life, lettering in five different sports in high school (basketball, water polo, track and field, soccer and volleyball) and playing as a walk-on for UCLA's well-regarded water polo team. Once college was finished, she was settled into life as an accountant before attending a pro-wrestling event in the Rose Bowl. Meeting the man who won the main event that night, a veteran wrestler called Carlos Rosso, changed the direction of her life. Giving up her job and pushing aside her family's protests, she traveled to Louisiana to train with Carlos, eventually becoming one of his star pupils. After a brief and notorious stay on the California independent scene, a promotion called WrestleWorld gave Emmy her first true exposure on the national and global stage. She went undefeated in the company for nearly half a year and eventually captured the Shogun Championship from Arata Asakura, her first championship of any kind. She has competed in many promotions, including Lethal Angels of Wrestling, Omega Wrestling Alliance, Project Honor, Southwest Wrestling Syndicate, and APEX Wrestling.The Platinum Standard has captured world championship gold twice in her career, once in Project Honor as Grand Champion and another in SouthWest Wrestling Syndicate, where she is reigning champion AND undefeated as of this writing. During her early days, a tour of Japan brought her into close contact with Shinijoshi's SONYA. The two became fast friends and SONYA even agreed to be Emmanuelle's bodyguard during her quest to recapture the Shogun Championship that she had lost (an incident that drove her to near insanity, shaving her head bald in shame). Emmy is well aware of the Shinijoshi faction but does not share their view of wrestling in the slightest.
NOTES / ACHIEVEMENTS

Any Championships, tournaments, winning streaks, or notable achievements in the EWC go here.
•
•
•
OOC: ABOUT YOU THE HANDLER
Your First Name: Carlos
e-Fed Experience: 15+ Years
e-fed Staff Experience: Yes
Are you willing to opt-in & write matches from time to time?: No
Would you like to be considered for helping with creative writing (e.g. EWC Magazine)? Yes
How did you find us?: Already Here!